We know that everyone has different tastes, which is why you need the 58 Best Friendsgiving Recipes for Your Entire Squad! Make your Friendsgiving extra special this year with one or more of these loving recipes!
While Thanksgiving is often reserved for family time, many like to gather their closest friends for a meal. Lovingly named Friendsgiving, more folks each year make a second meal tradition around the same time as Thanksgiving.
The perfect Friendsgiving should include lots of homemade dishes, a gorgeous centerpiece/main course, some sweet treats, and a few cocktails/mocktails that showcase seasonal flavors. Take a look at my curated 58 Best Friendsgiving Recipes for Your Entire Squad for recipe inspiration!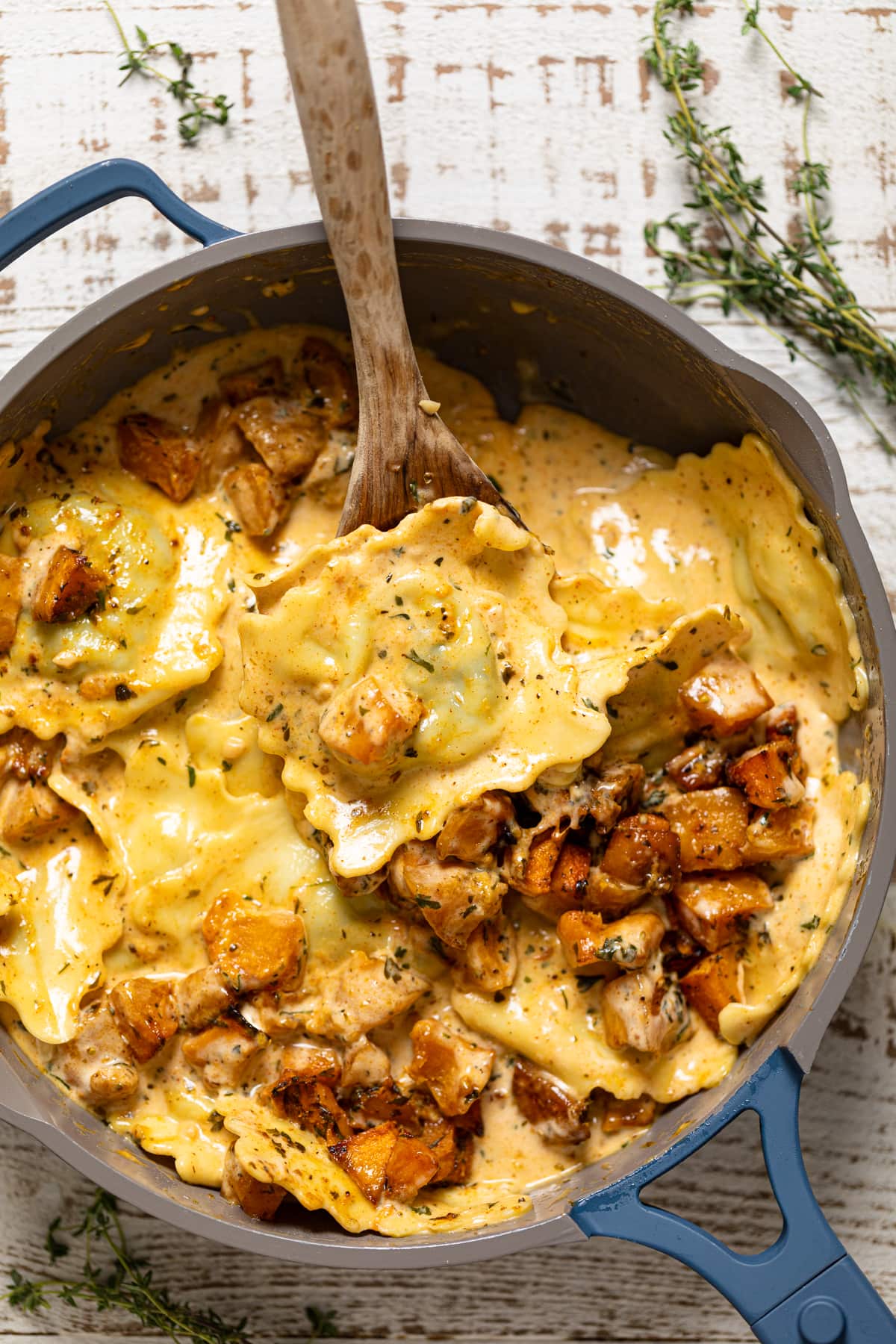 Pasta is filling, affordable, and decadent. Pair this luxurious sauce with any pasta you like!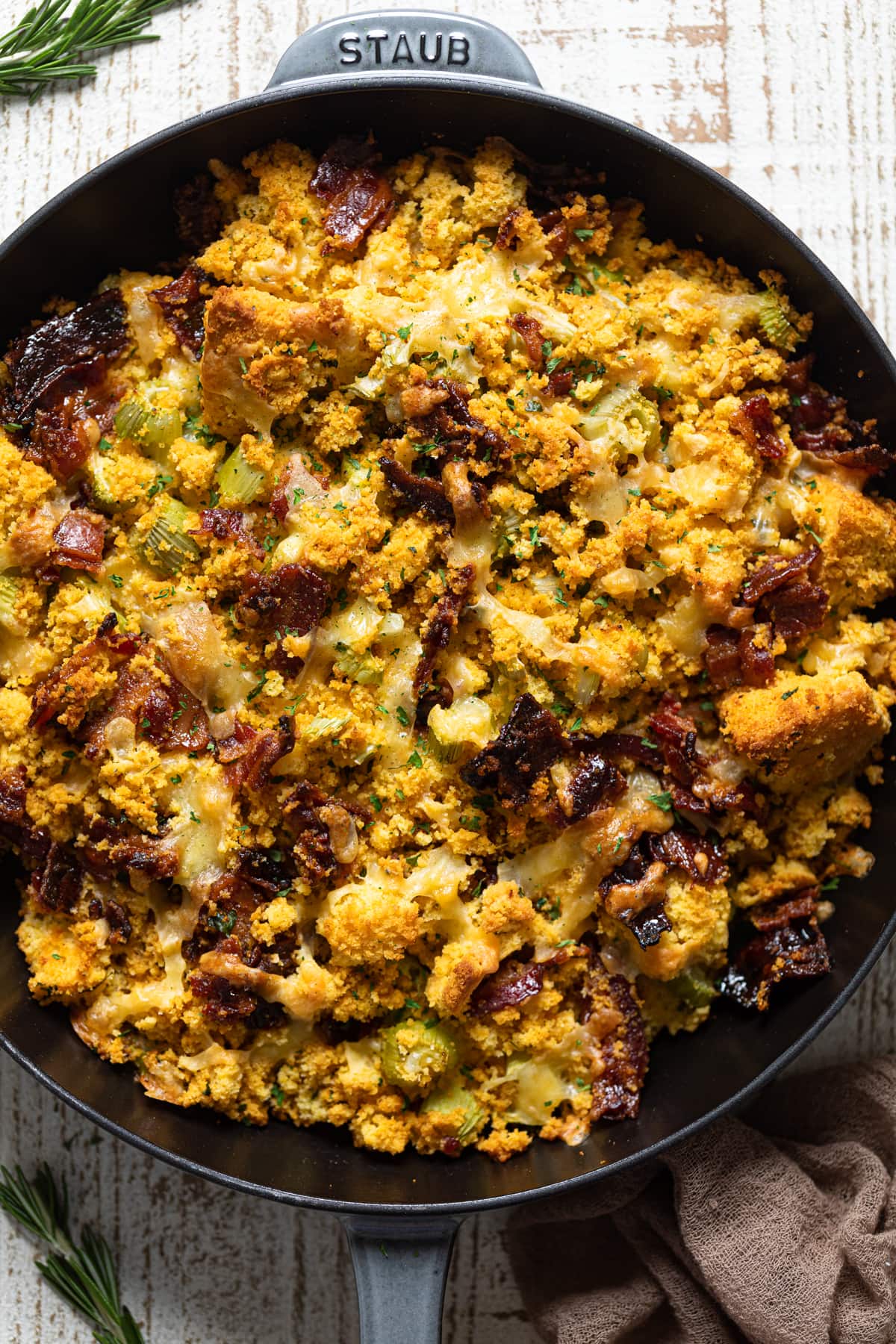 Packed with flavor, this stuffing can be served alongside or inside your bird.

Turn your leftovers into something spectacular with this amazing pizza!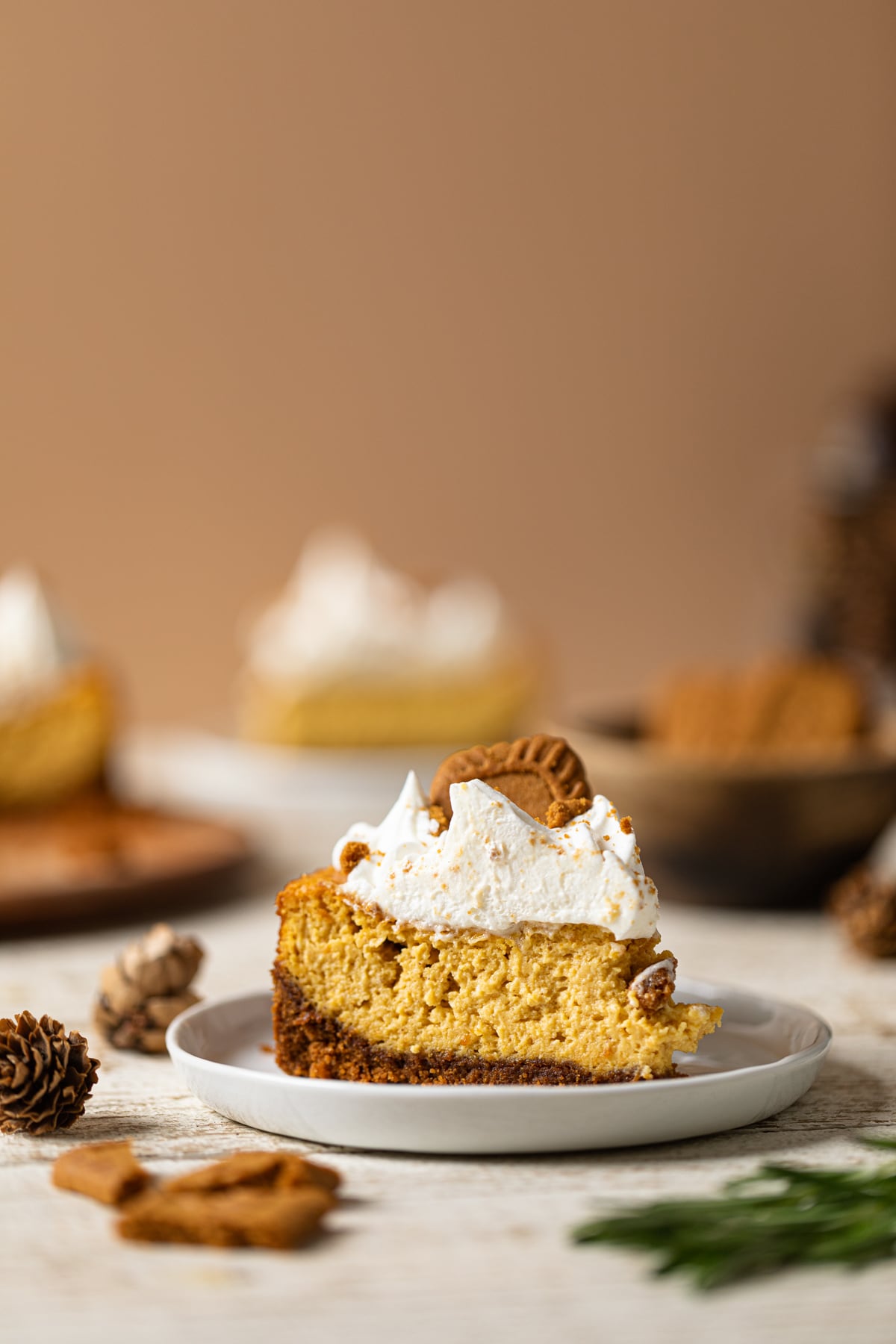 Biscoff cookies taste and smell just like the holidays, and they enhance this cheesecake beautifully!
Cranberries, orange, and spices lend flavor to this delightful mocktail!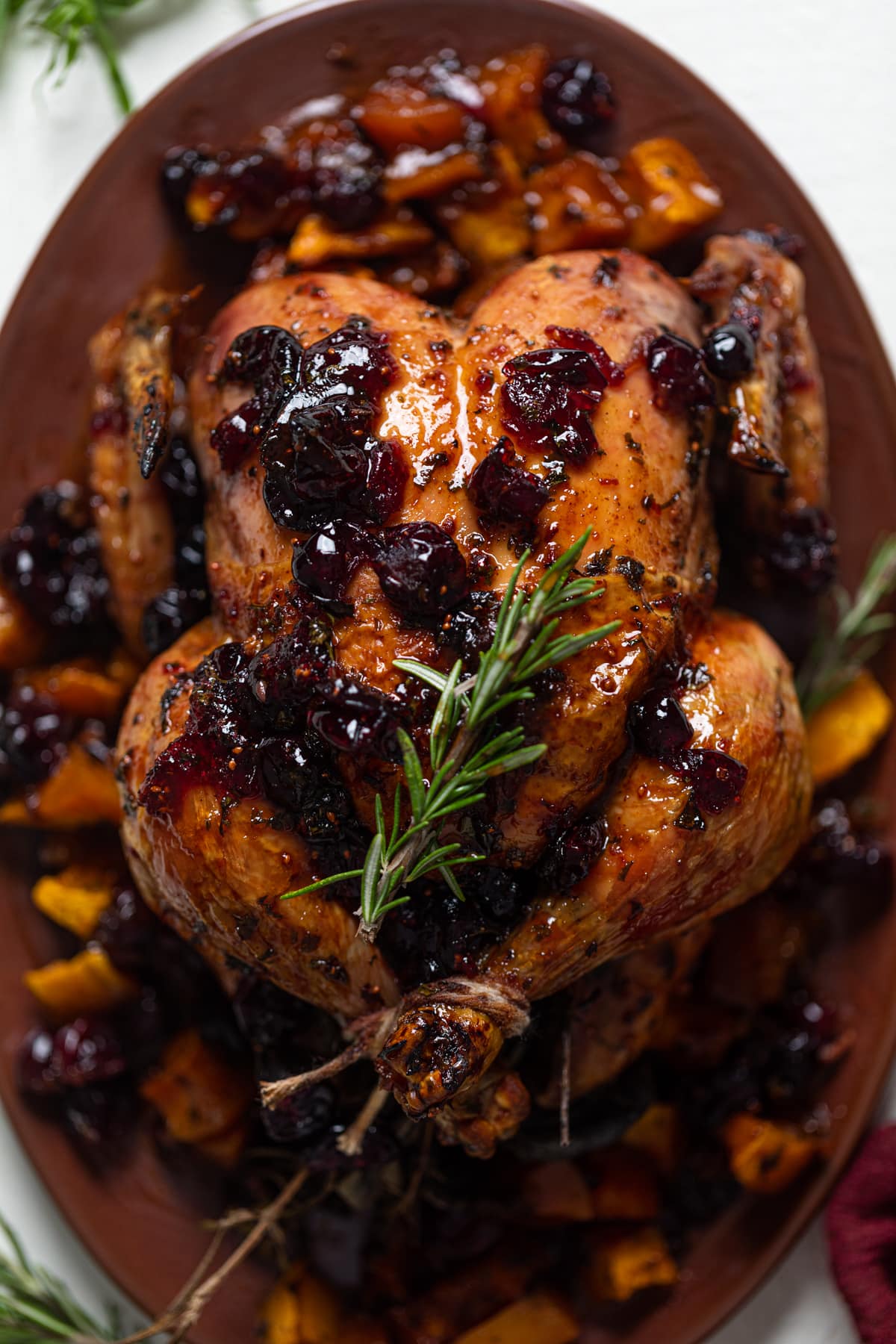 Sweet flavors surround this tender whole chicken, perfect if you are not a fan of turkey!
#7: Vegan Skillet Sweet Potato Casserole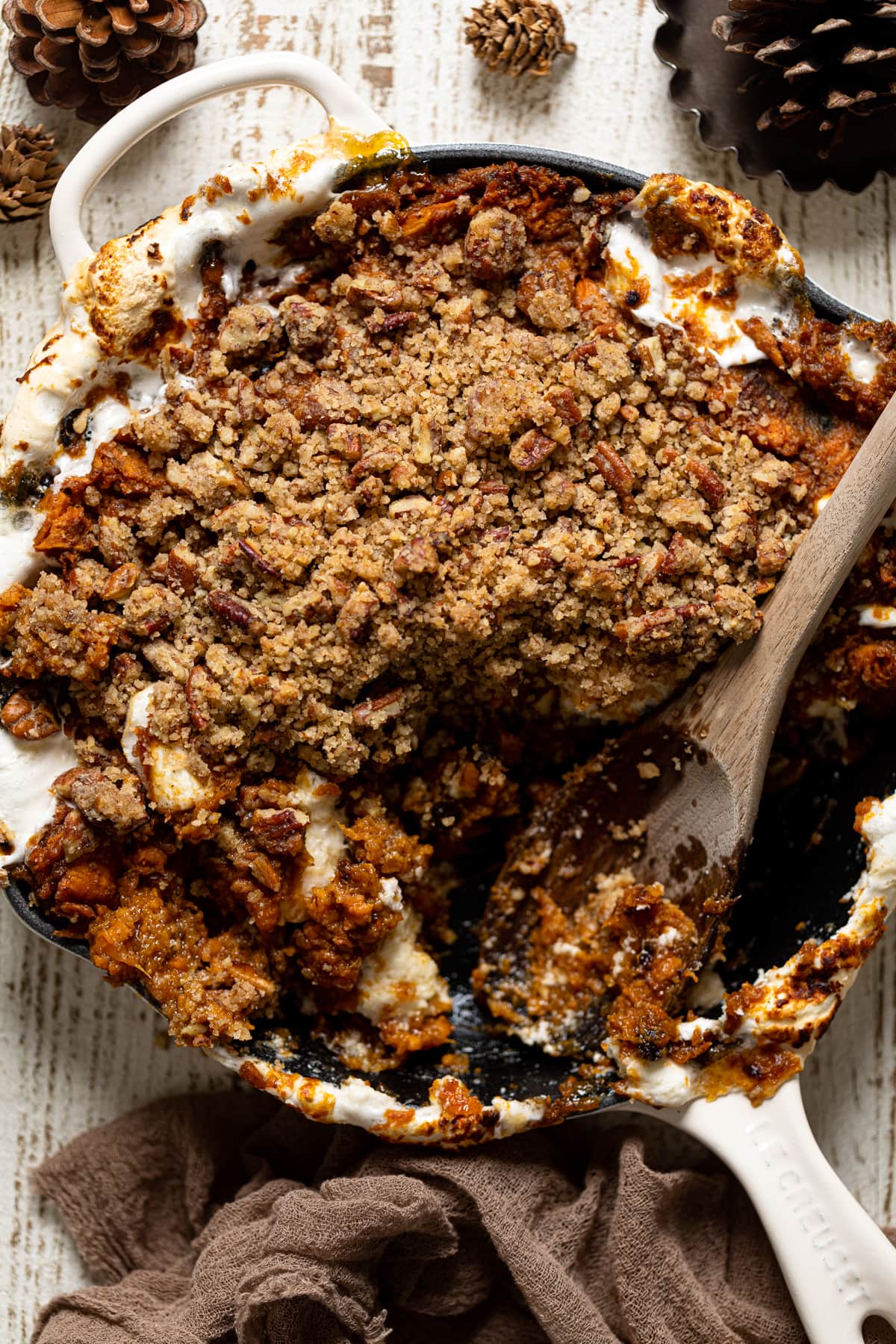 Sweet, delicate, and golden sweet potatoes are spiced and blanketed with a crunchy nutty top!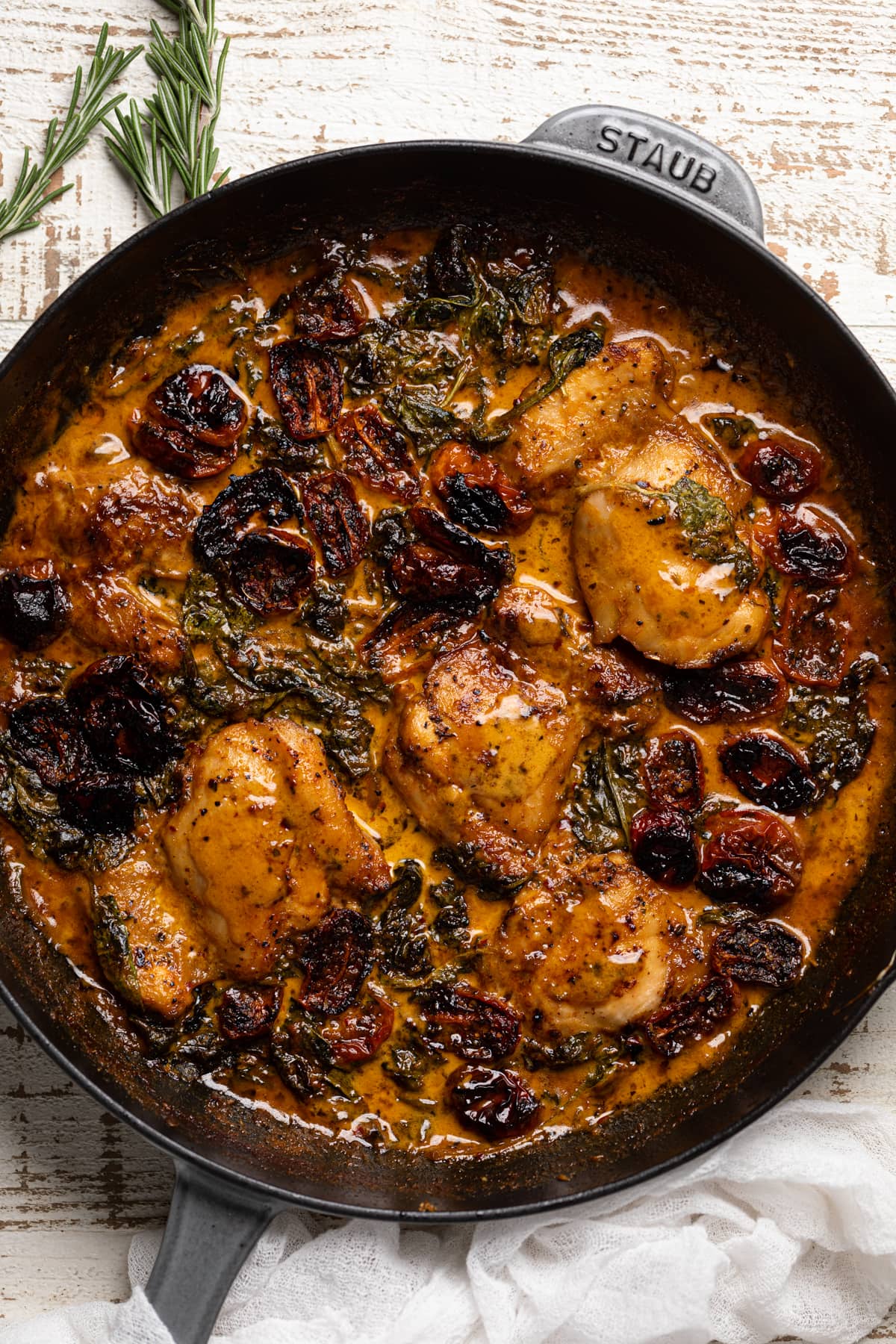 Lovers of Italian food will love this simple and flavorful chicken dish, loaded with sun-dried tomatoes and wilted spinach!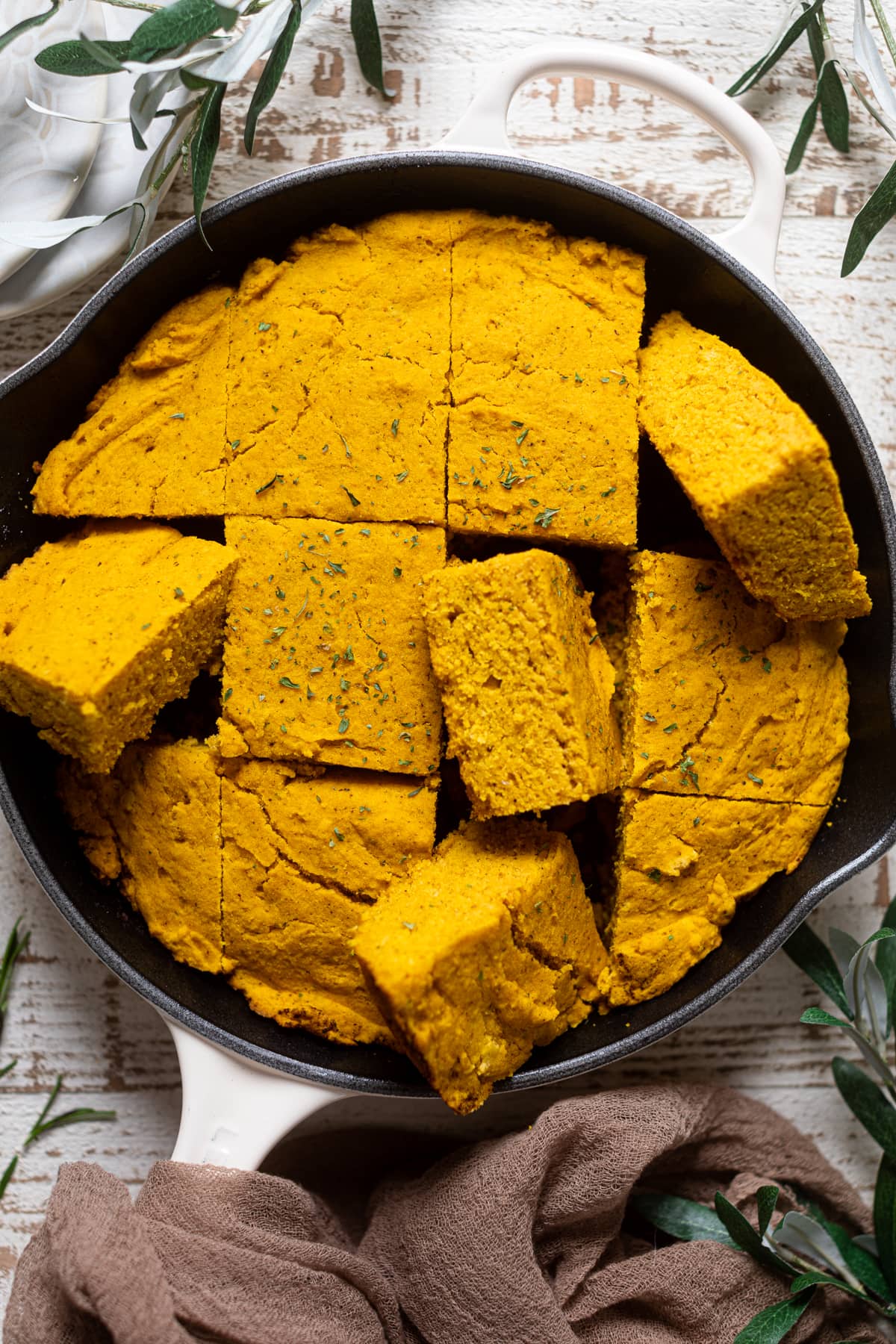 Deep, rich flavors of pumpkin enrich this moist and tender cornbread.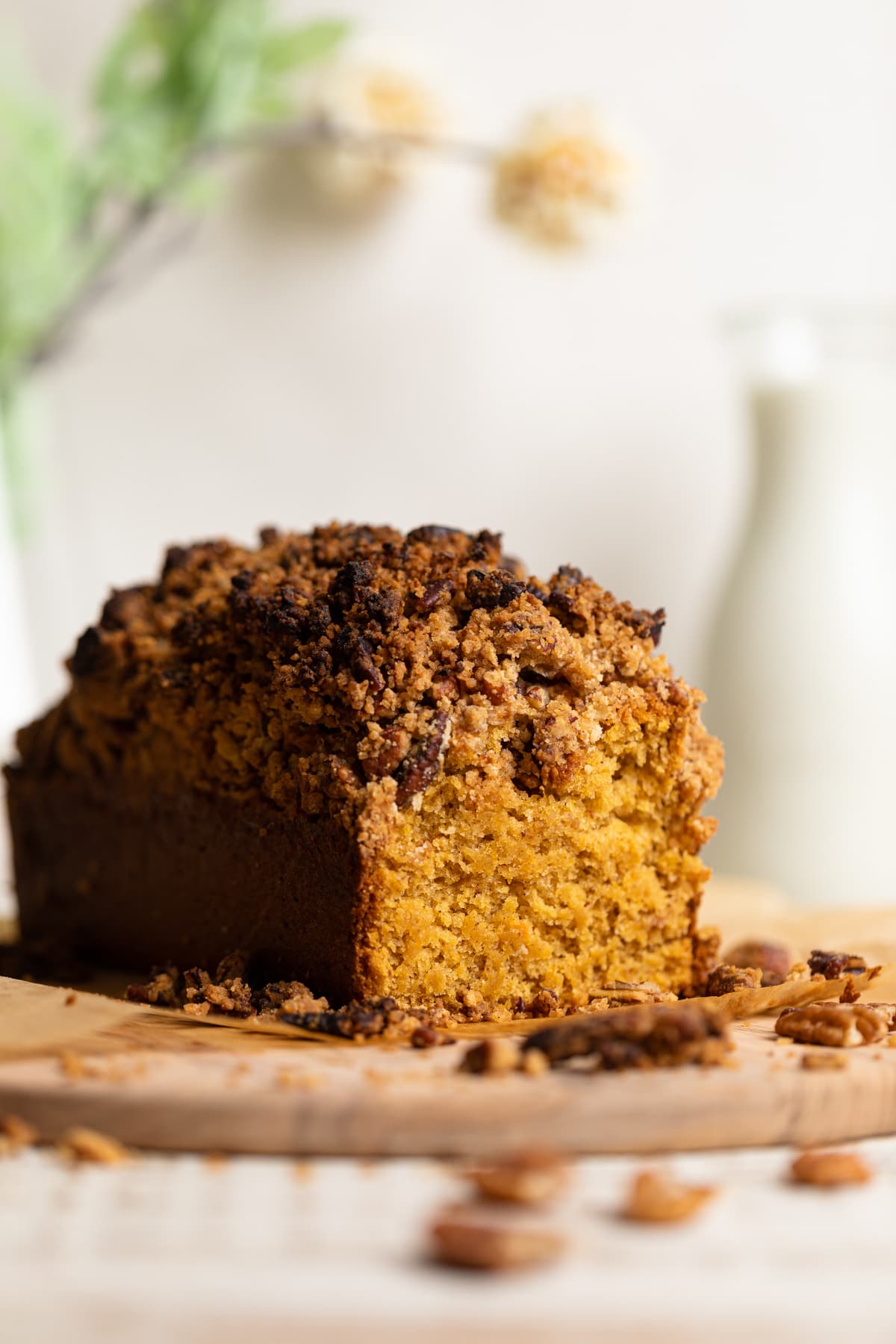 Is it bread or is it a dessert? This sweet potato bread has a nutty crumble on top for crunch and extra sweetness!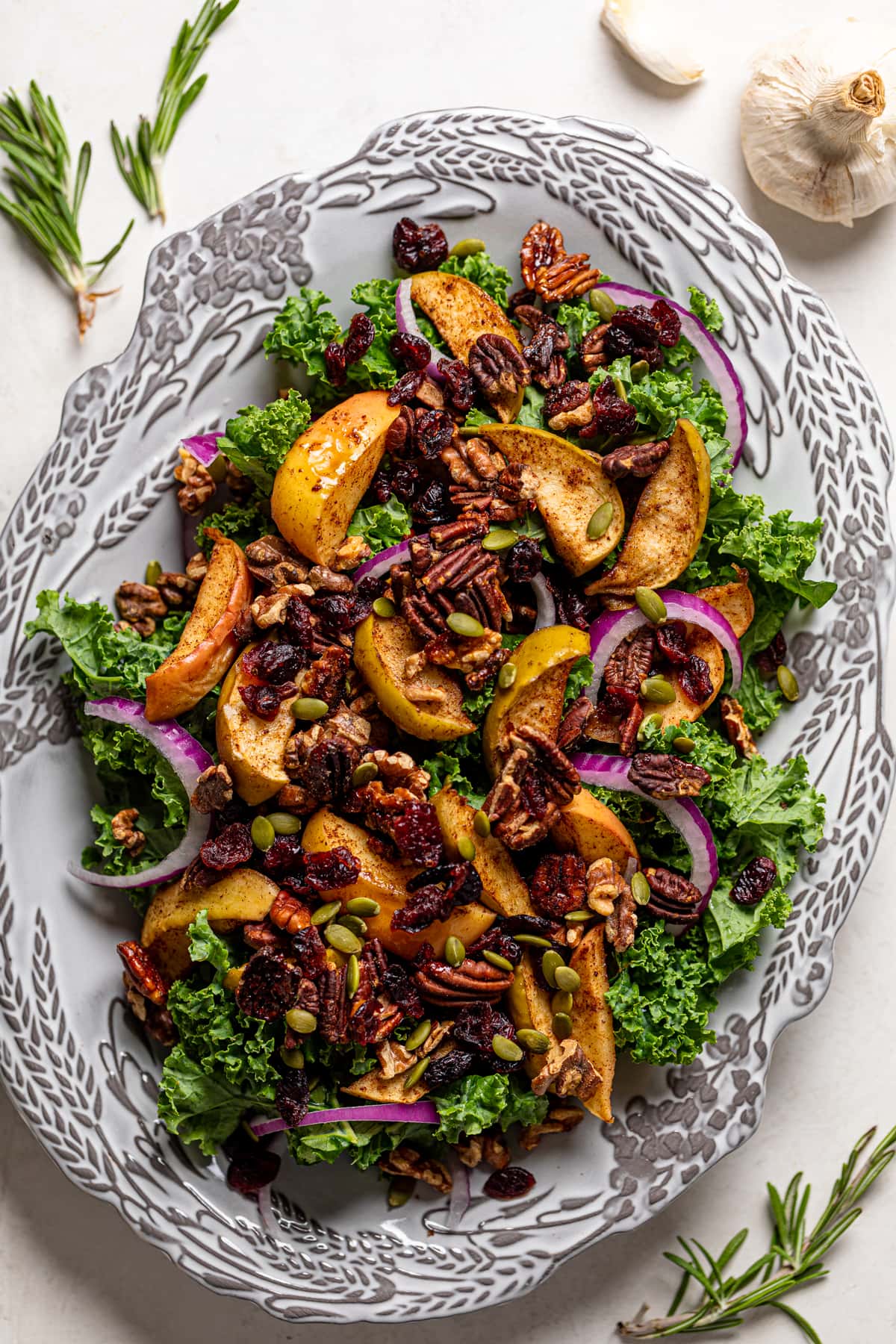 Sweet apples, crunchy pepitas, and chewy cranberries make this Fall salad delectable!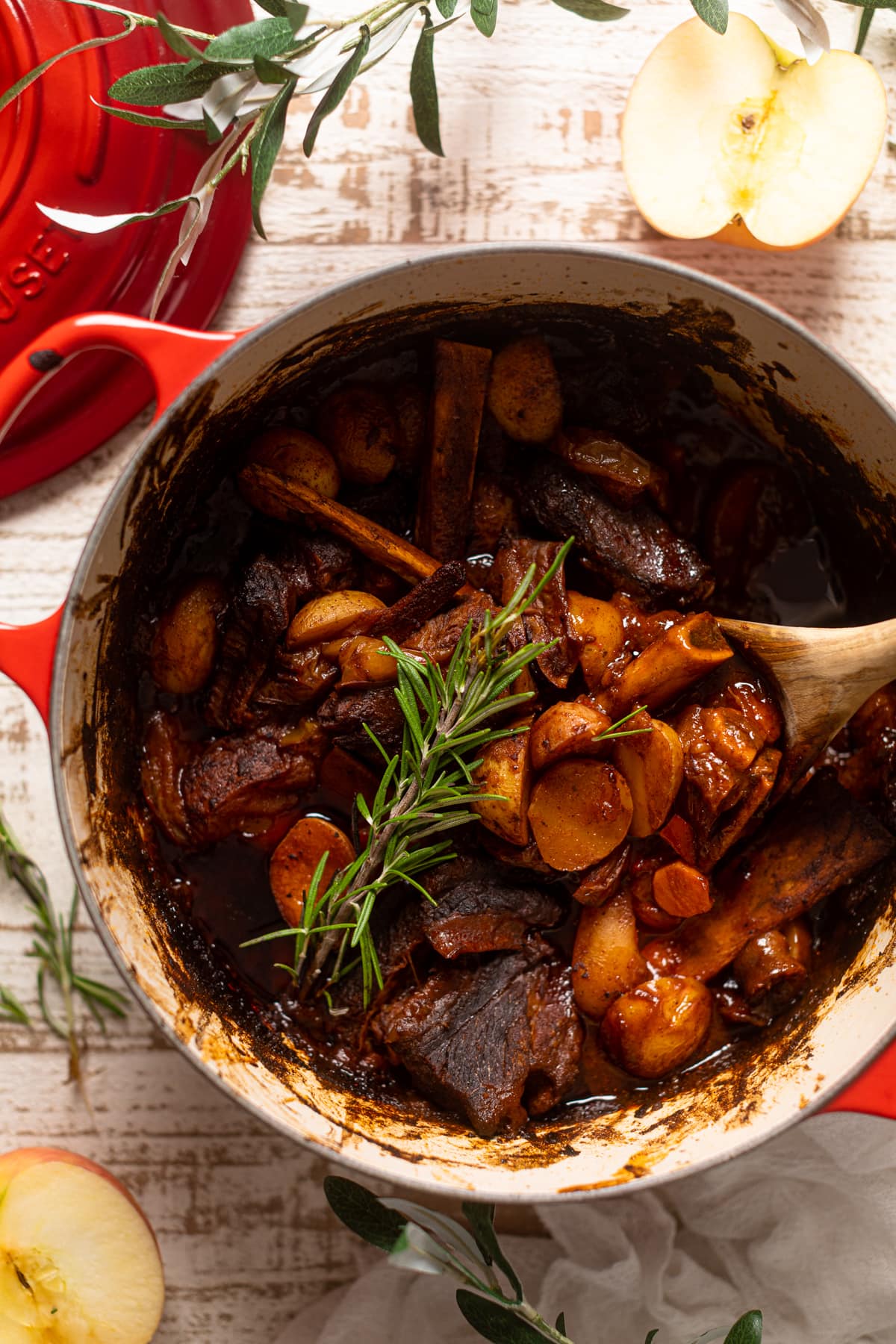 Sweet apples flavor these fall-off-the-bone ribs, which are sticky from ultra-delicious BBQ sauce!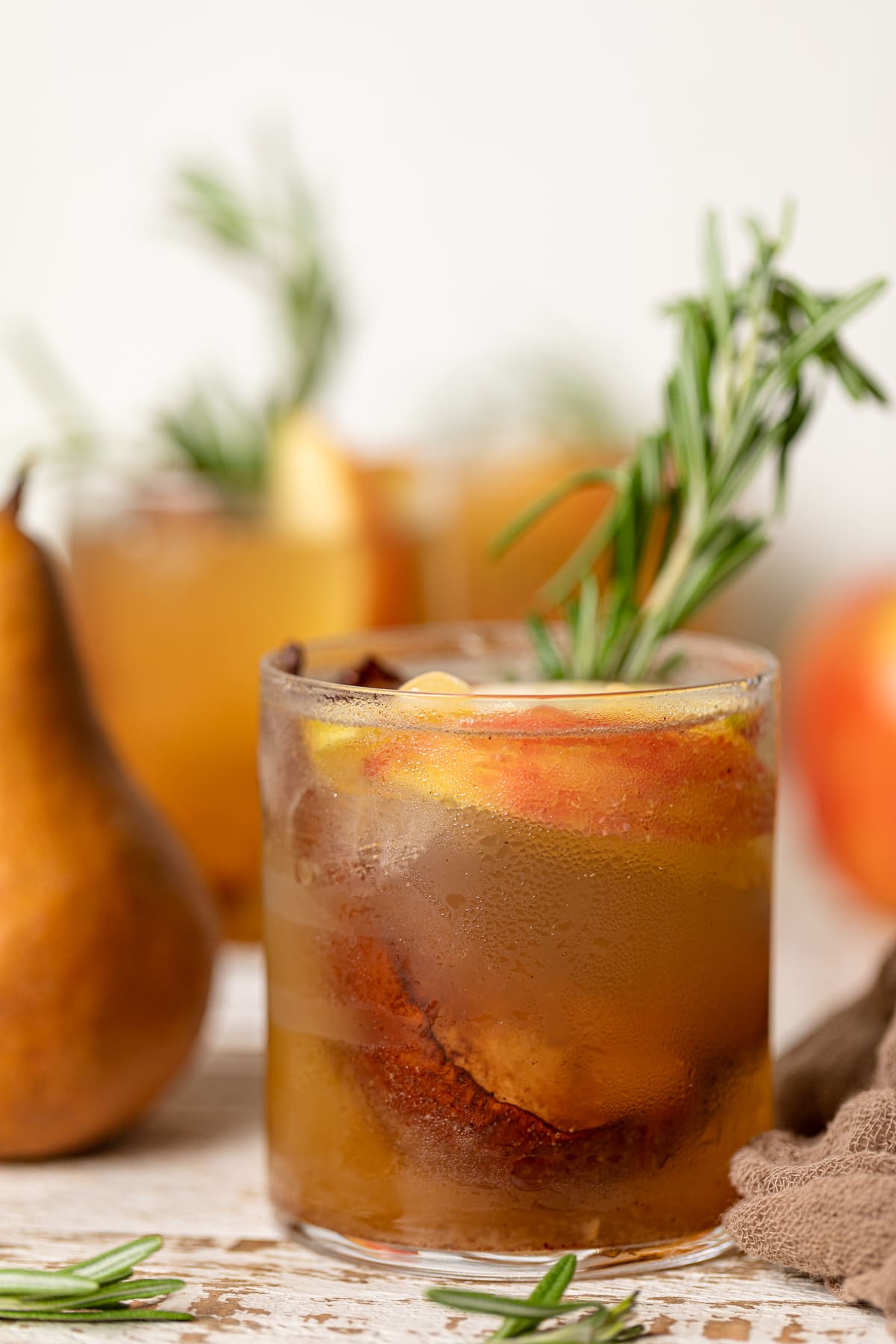 Pears and apples are delicious on their own, and combined they're even better! This mocktail highlights all the best fruits of the season.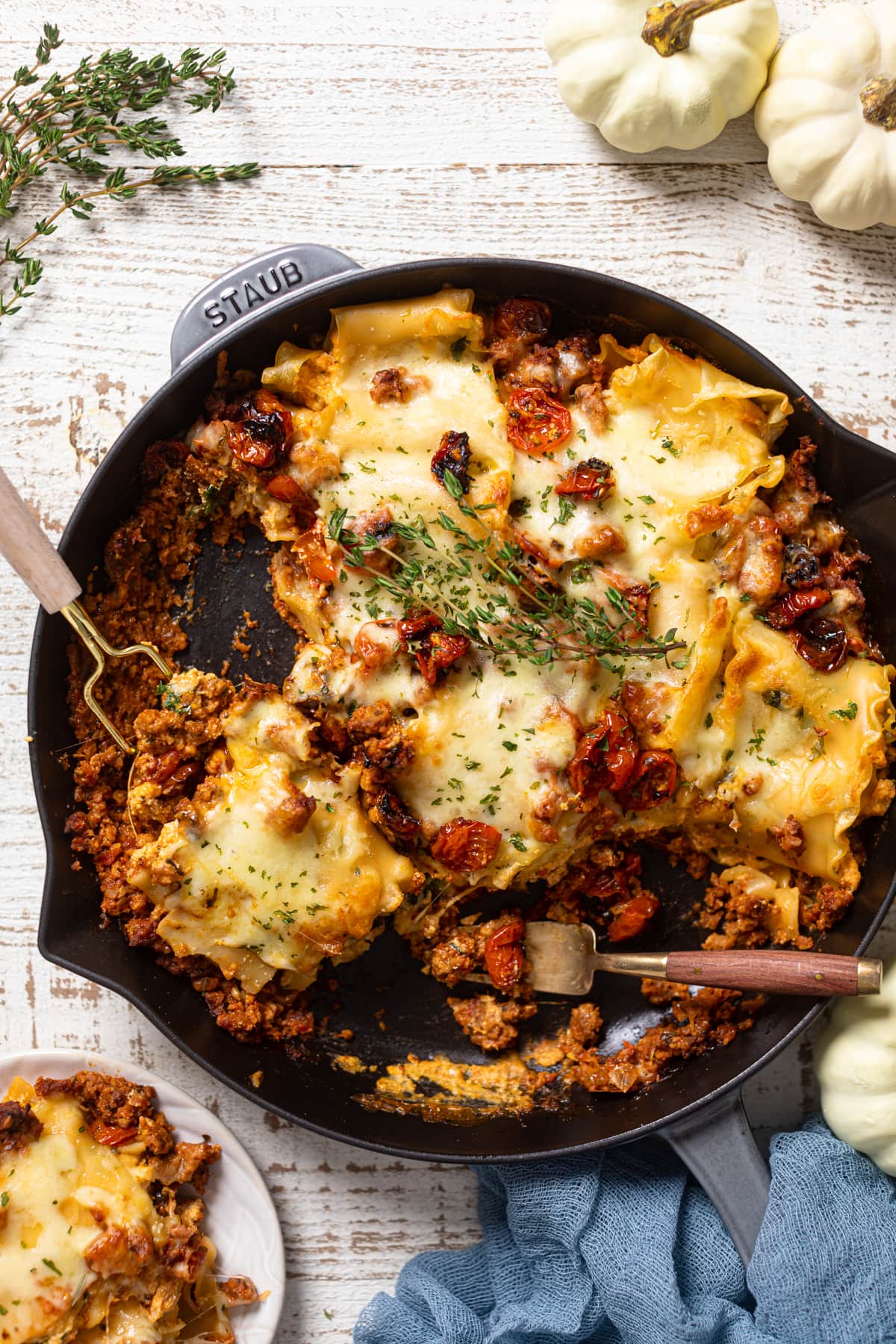 Pumpkin in lasagna? It's fabulous! This cheesy delight is perfect for a chilly night with your friends. Pasta is one of the best Friendsgiving recipe options!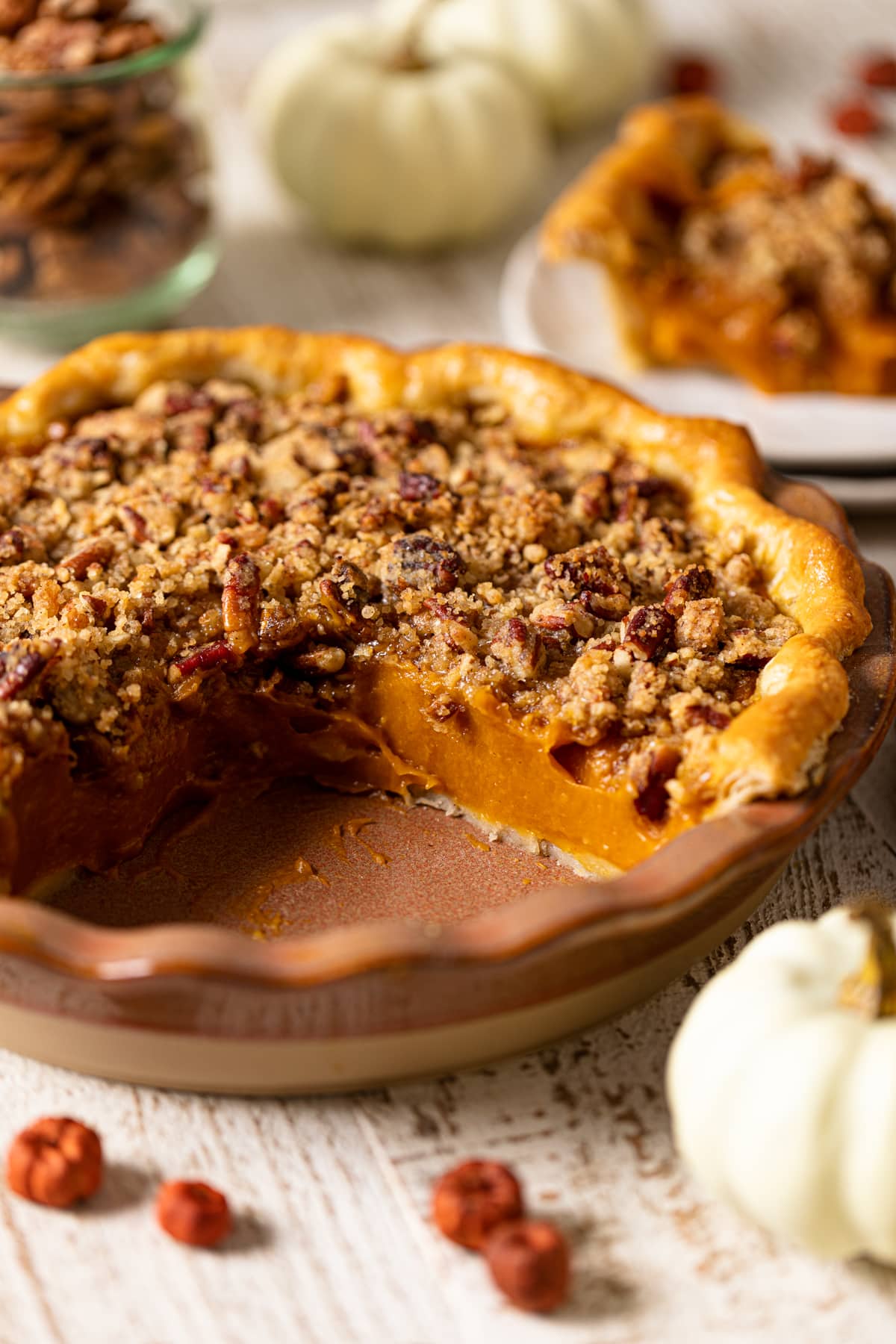 Vegan pies are just as amazing as non-vegan! My pumpkin pie features a nutty topping that adds crunch and amazing texture.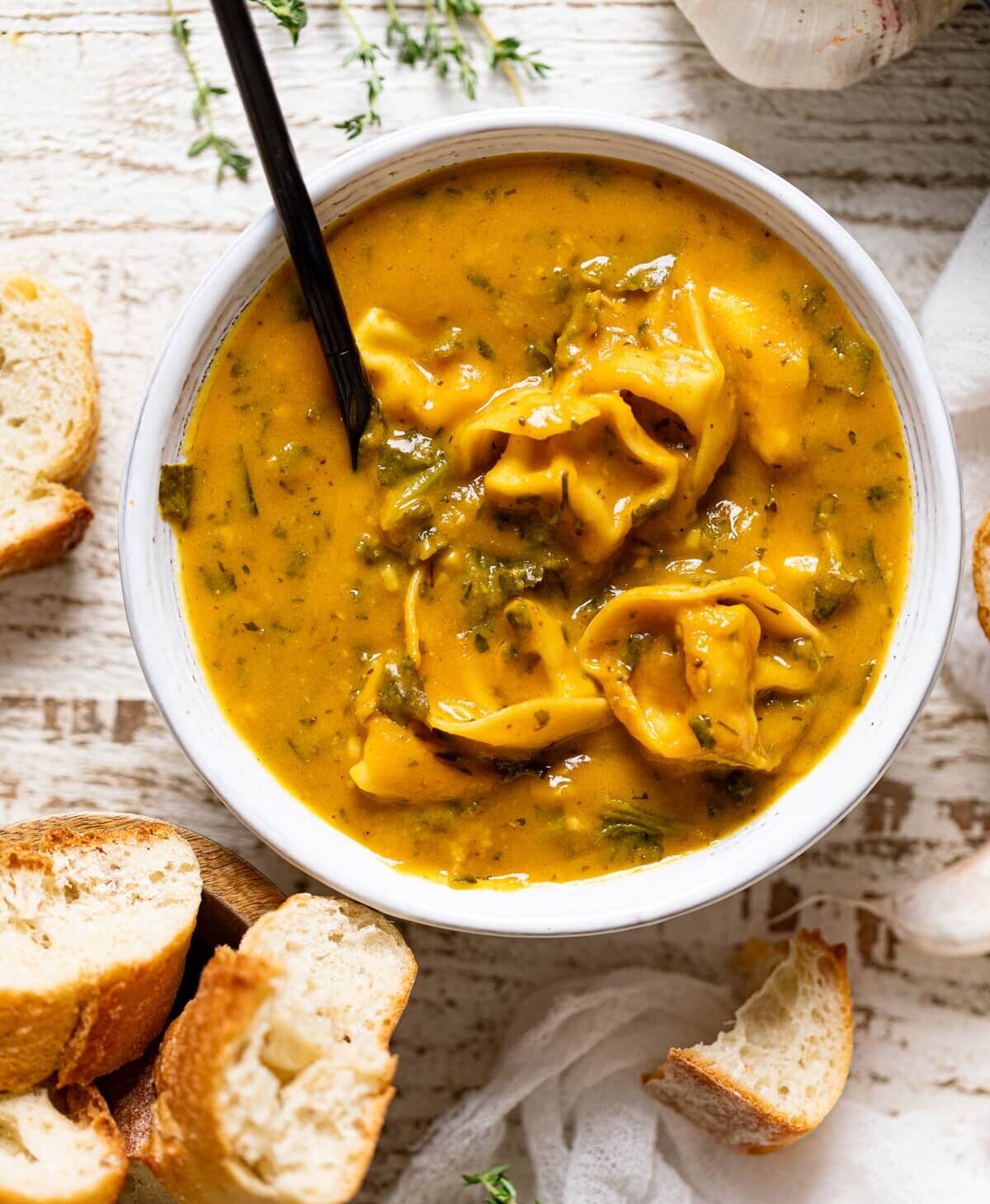 Spicy, creamy, and delicate, this soup is fragrant and oh-so pumpkin-y!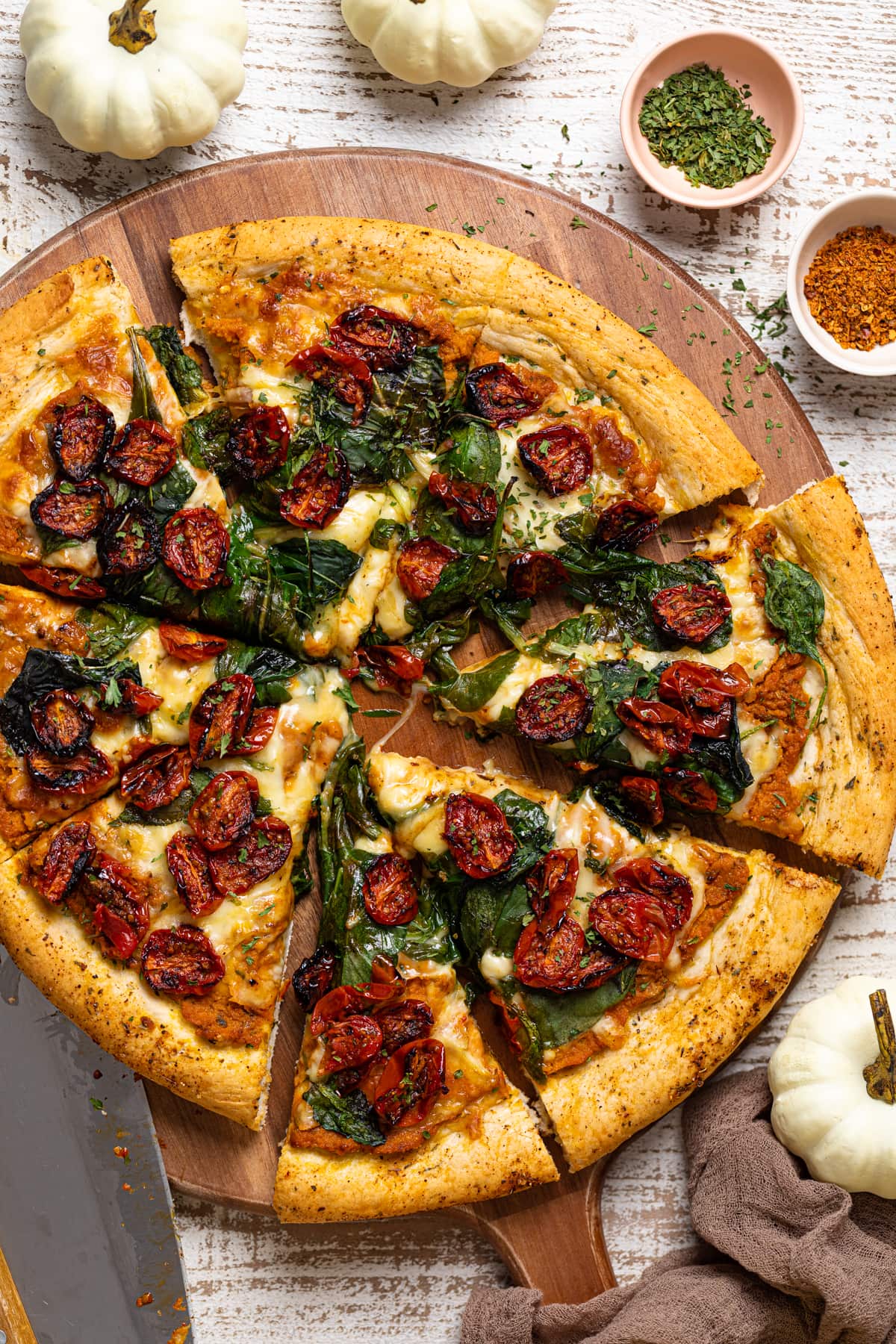 Pumpkin pizza sauce? Yes, please! This Cajun veggie pizza is perfect for an Autumn Friendsgiving table.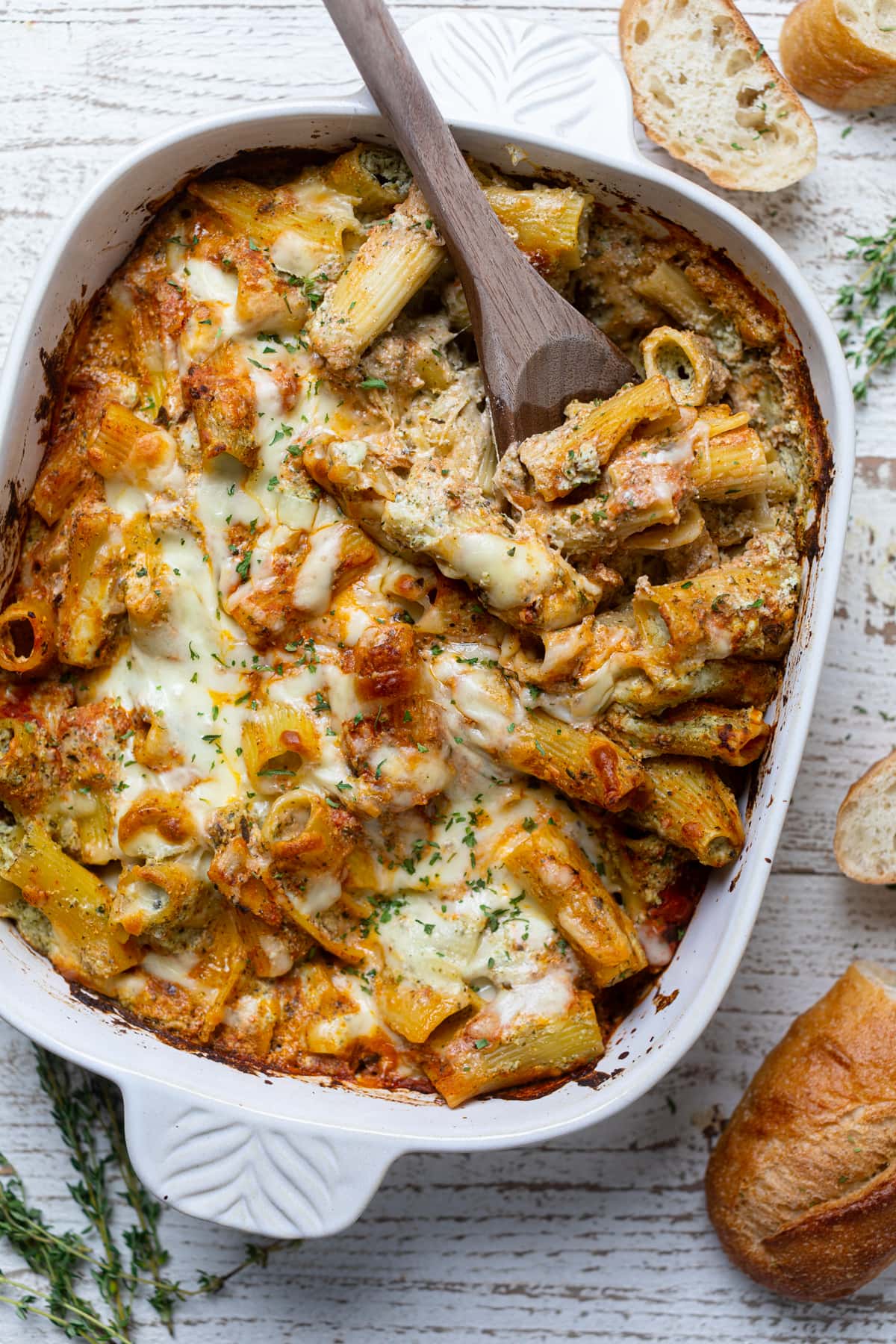 Rigatoni, cheese, tomato sauce, and pesto bake together for an amazing family-style pasta dish that comes together in a snap!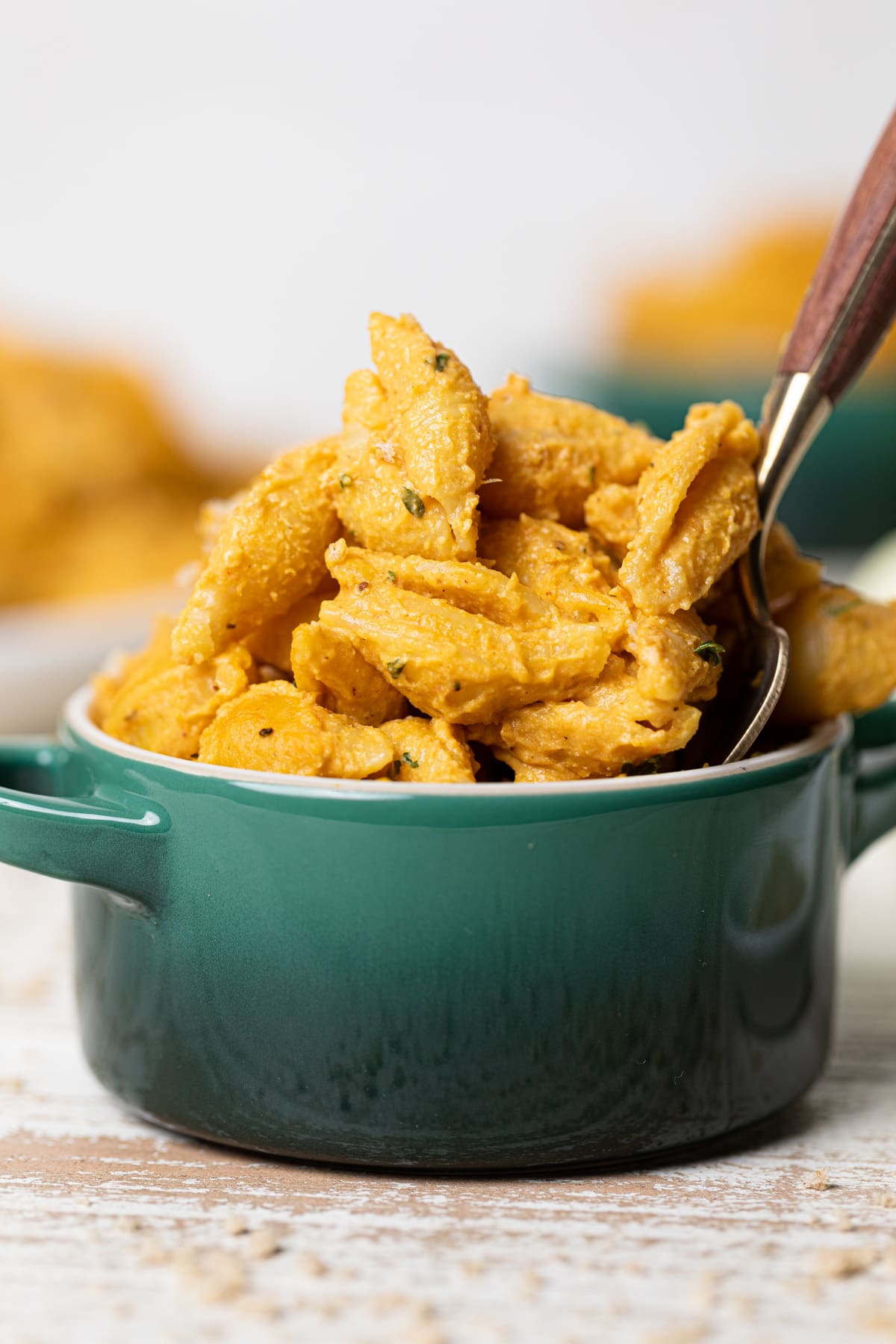 Vegan cheese sauce made with pumpkin is so incredible! Toss with your favorite pasta shape for fantastic vegan mac and cheese this Fall.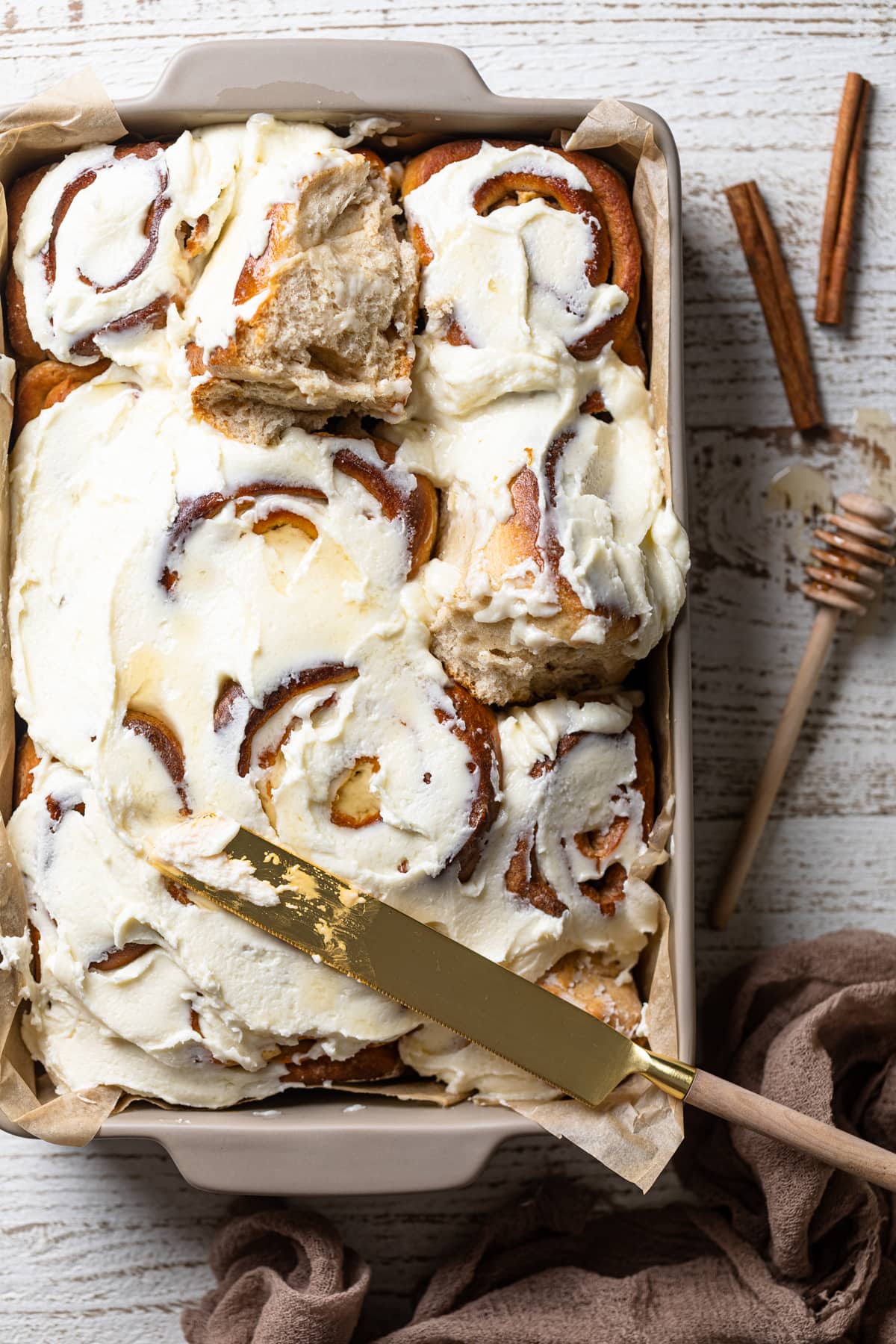 Delicate yeast dough hugs apple cinnamon filling before being baked and topped with amazing vegan frosting! The perfect Friendsgiving dessert.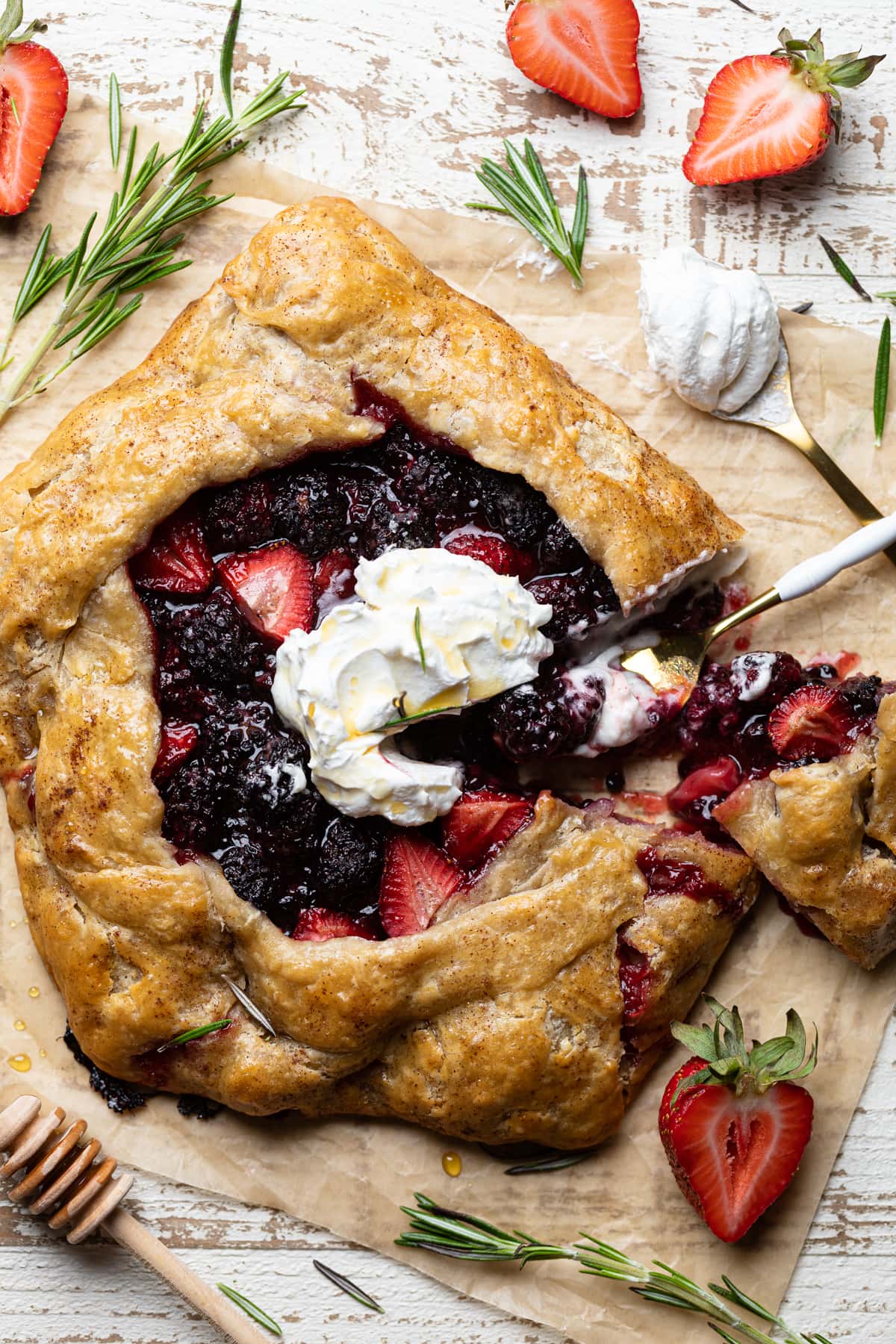 Friendsgiving calls for a rustic pie, so make this simple berry galette, which happens to be vegan! This is one of the best Friendsgiving recipes by far!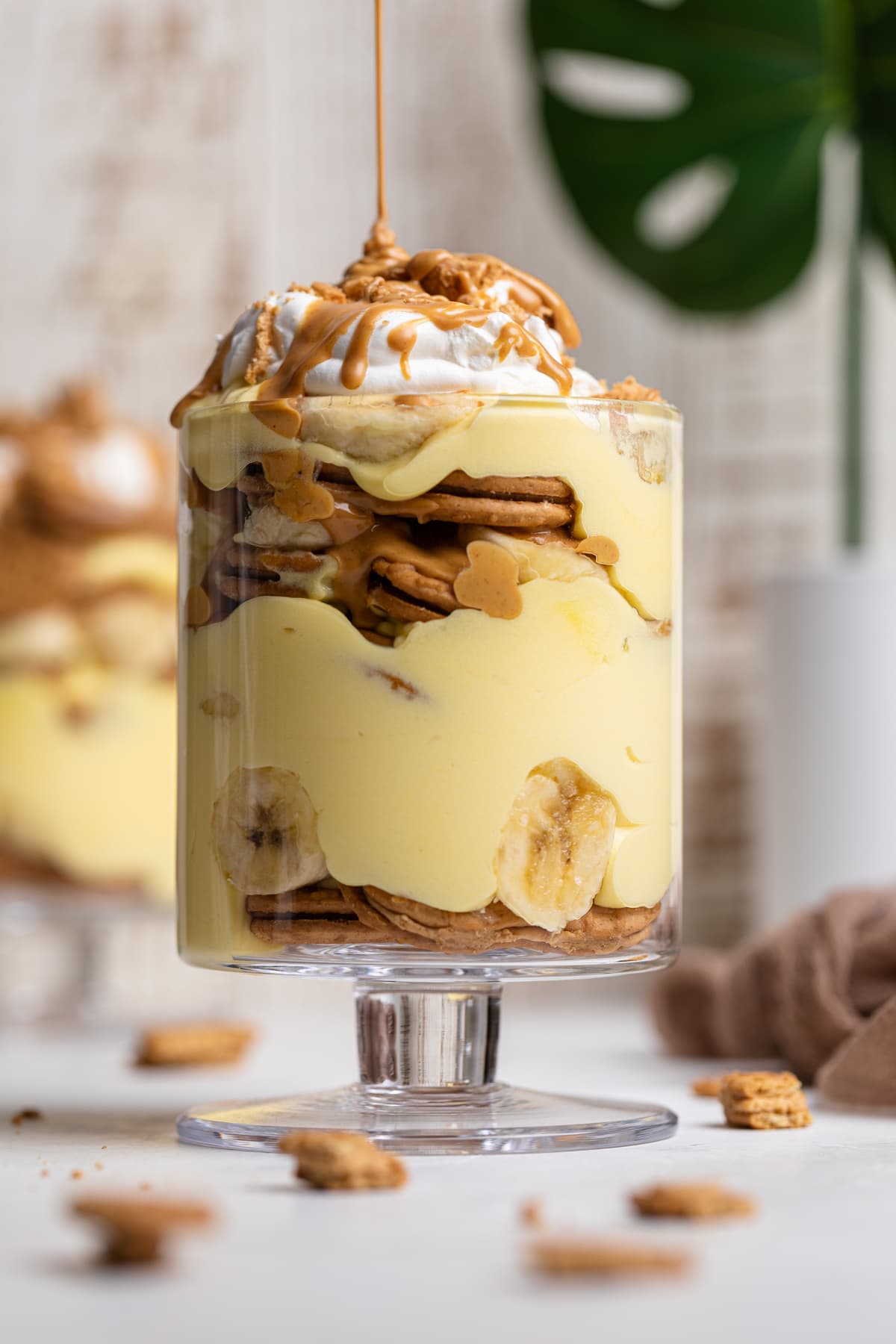 A southern staple with a twist, this pudding is rich, creamy, and fresh from whole bananas!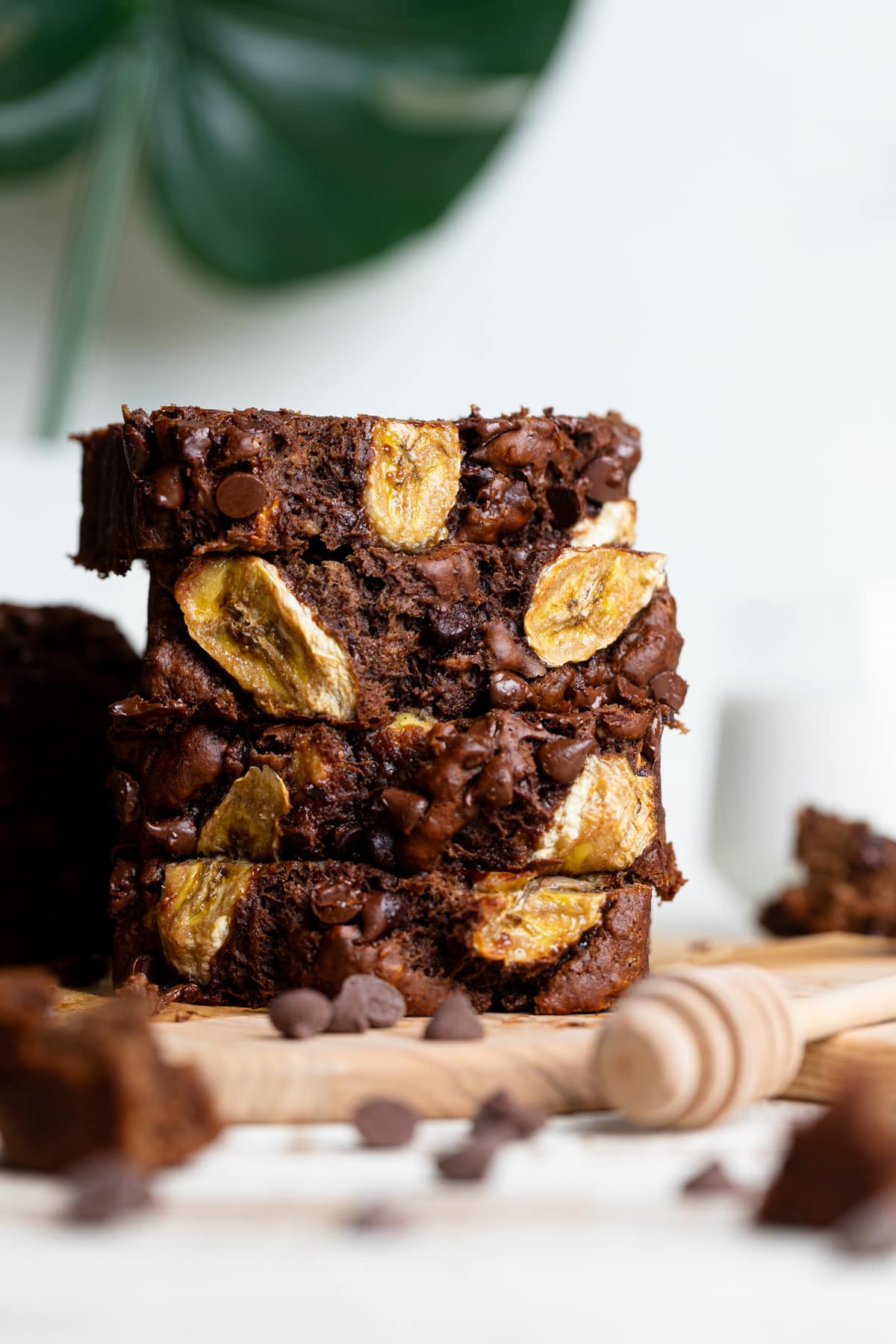 You can't go wrong with Boozy Banana Bread! Add some chocolate in there and you have the best banana recipe ever.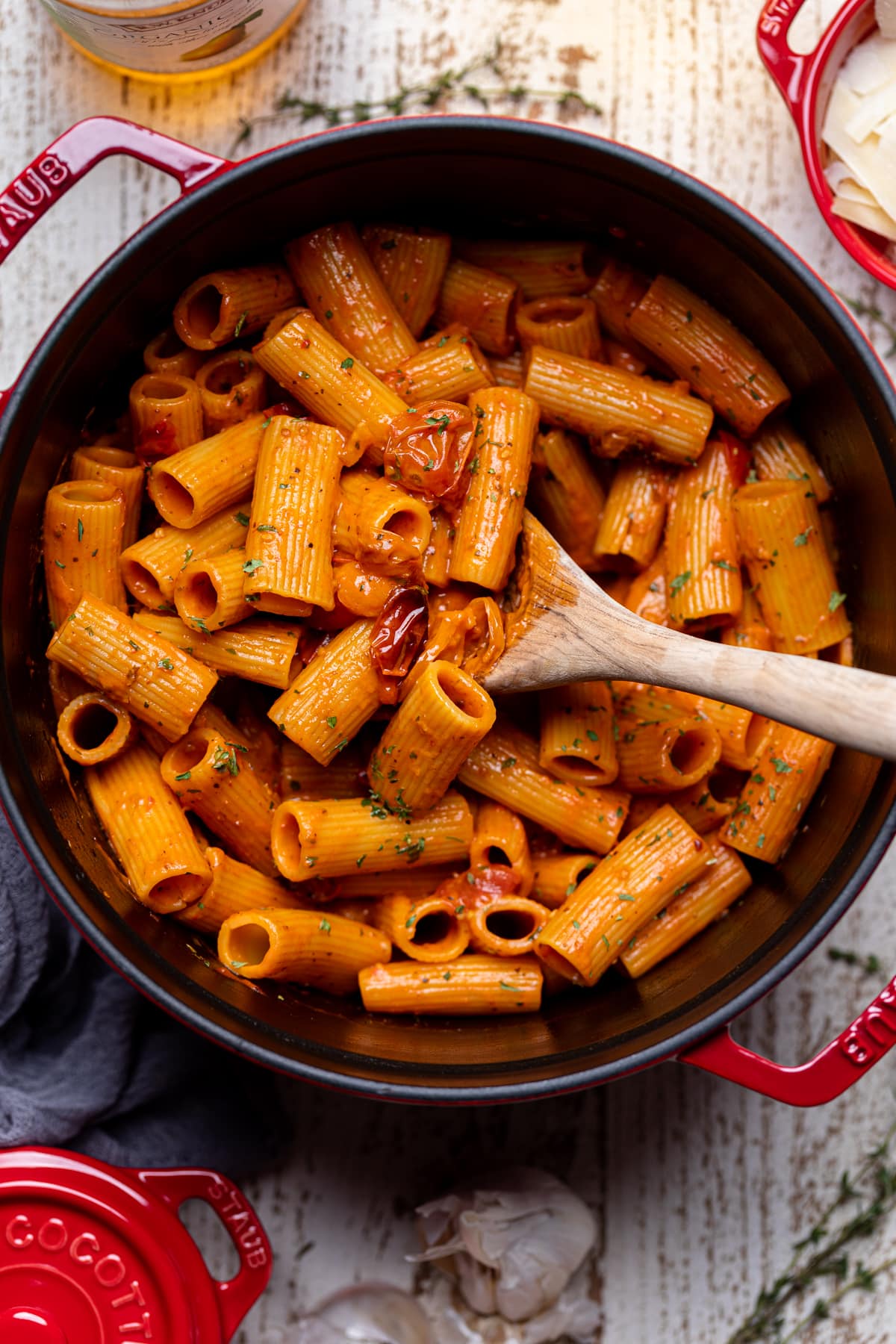 If you have some liquor-free friends, this dish is perfect! All of the flavors of vodka pasta come through without using any alcohol.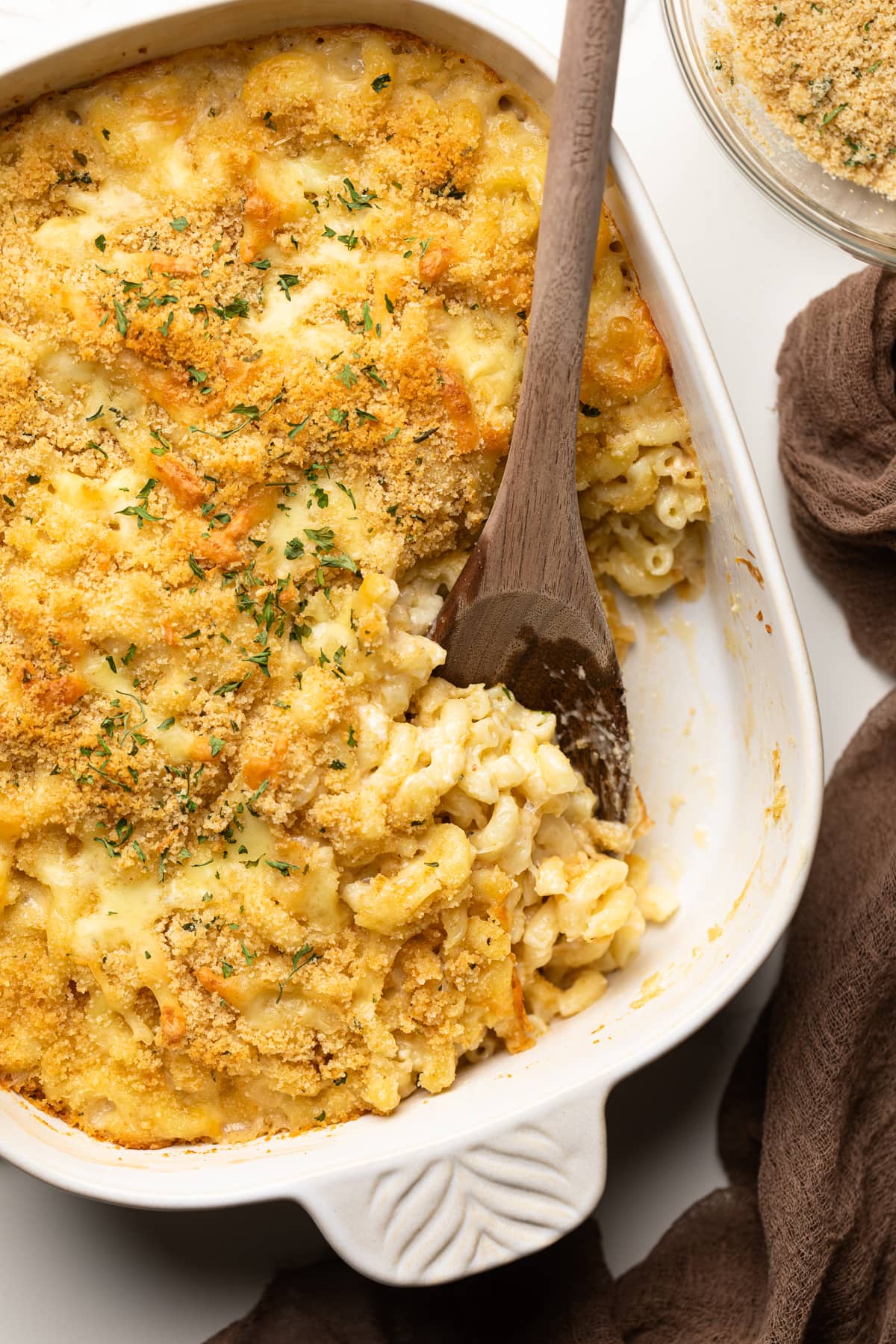 No Friendsgiving table is complete without mac and cheese! Here is a classic baked version.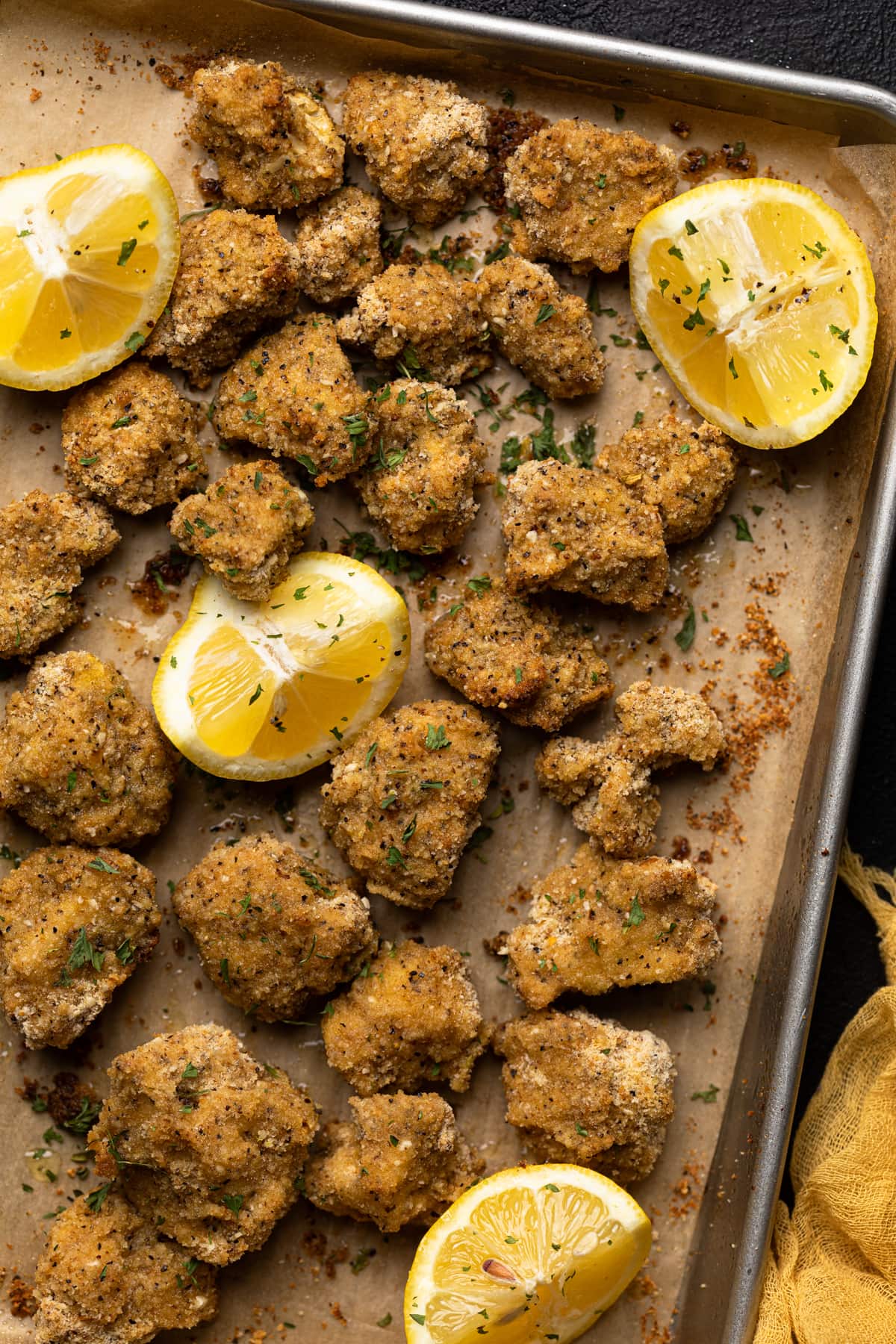 Everyone needs appetizers for Friendsgiving, so why not a spin on vegetarian wings? These baked cauliflower bites are crisp, tender, and fabulous!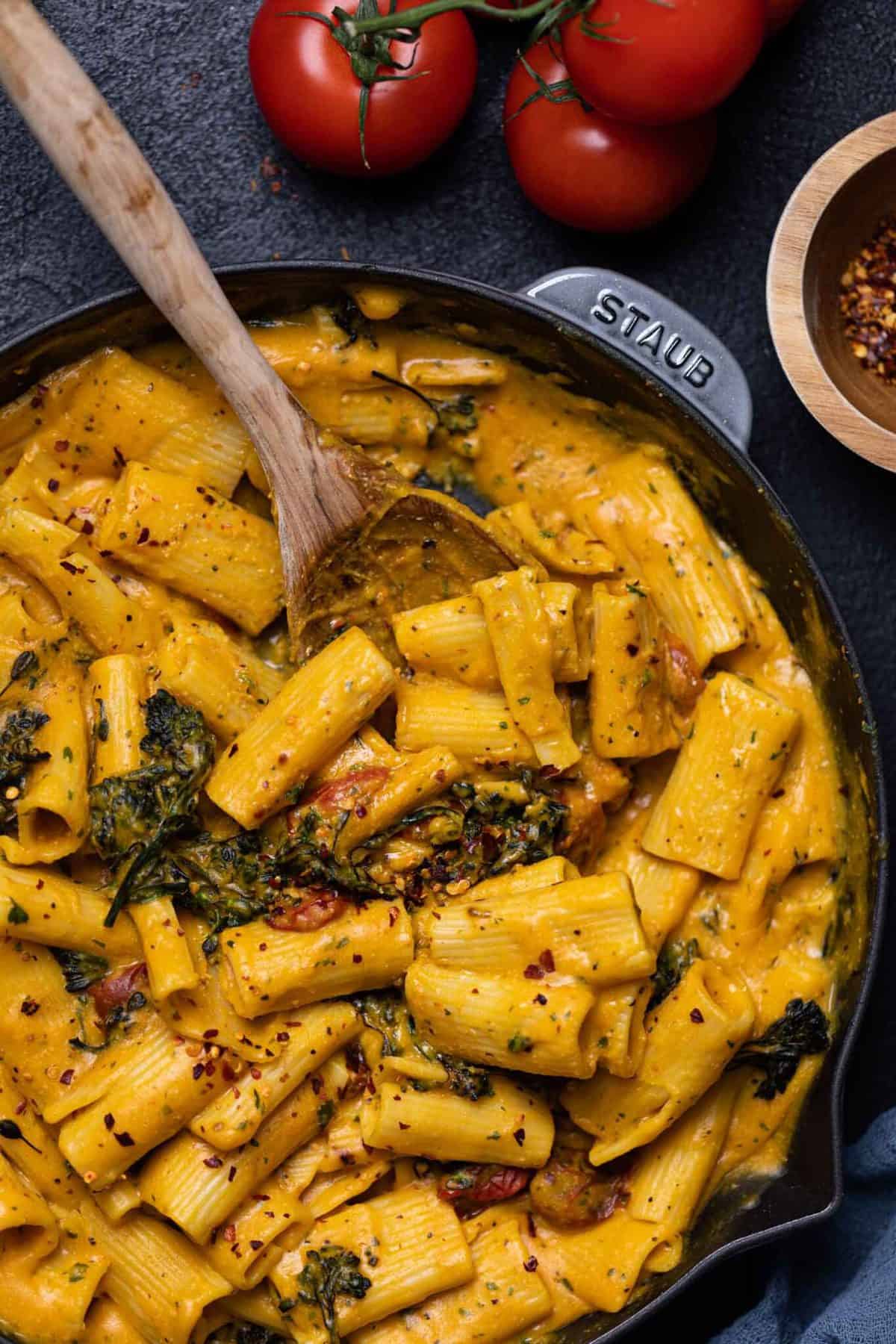 Cooked sweet potatoes make an incredible pasta sauce - seriously! This family-style dish is perfect for the Holidays.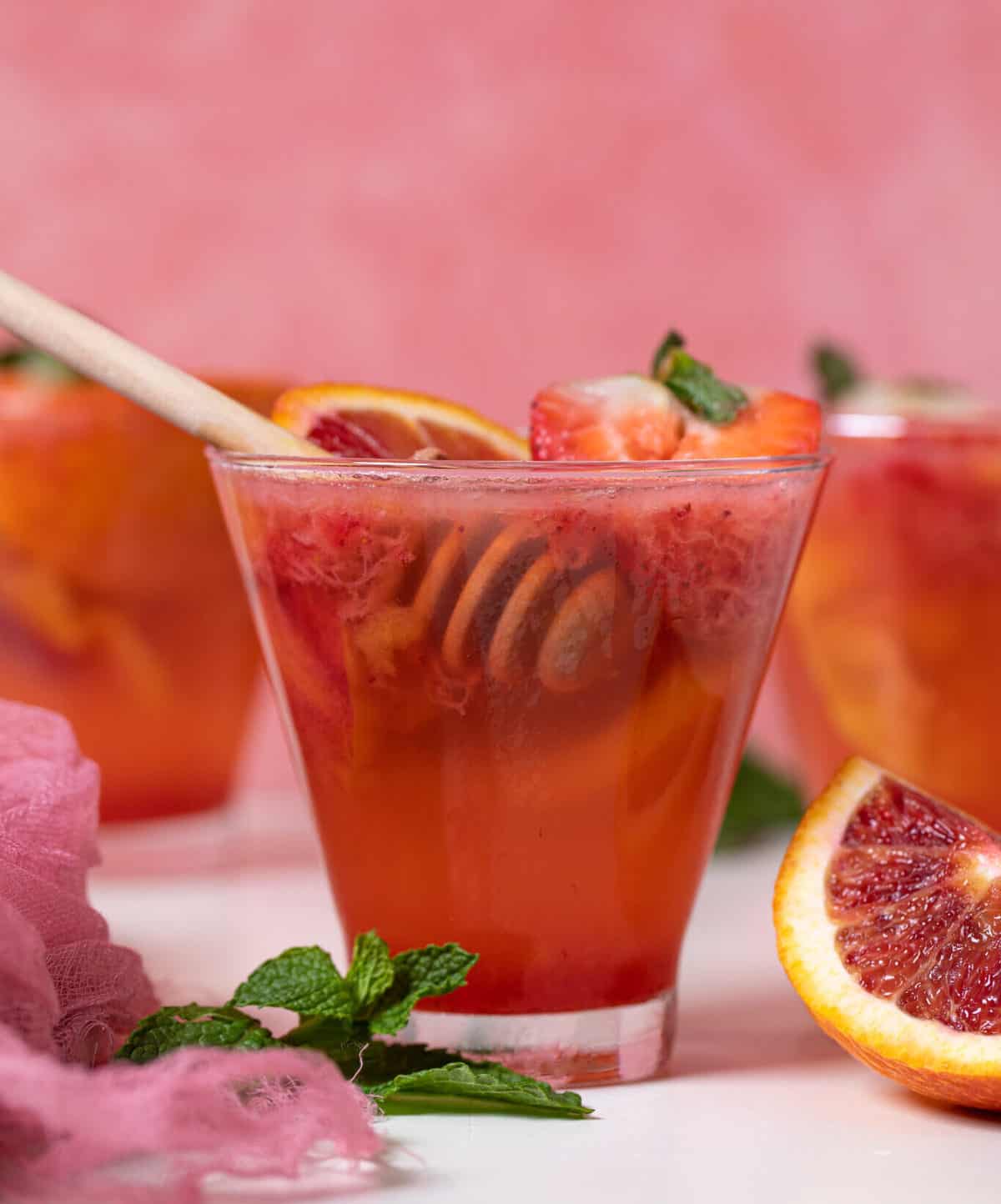 Your mocktails will be the talk of the town with this vibrant drink, perfectly red for the Holidays.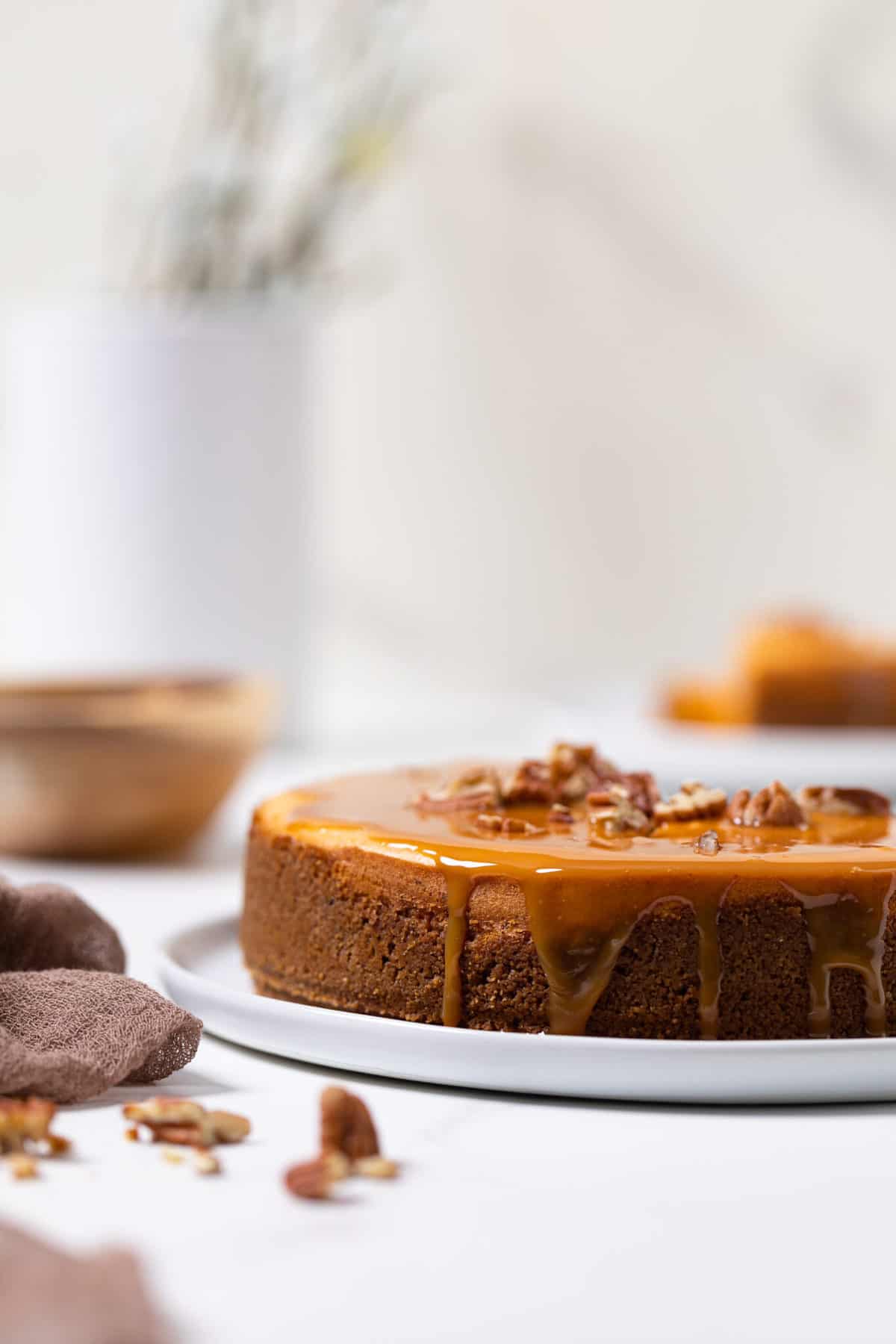 Take sweet potatoes to a whole new level with this insanely delicious cheesecake!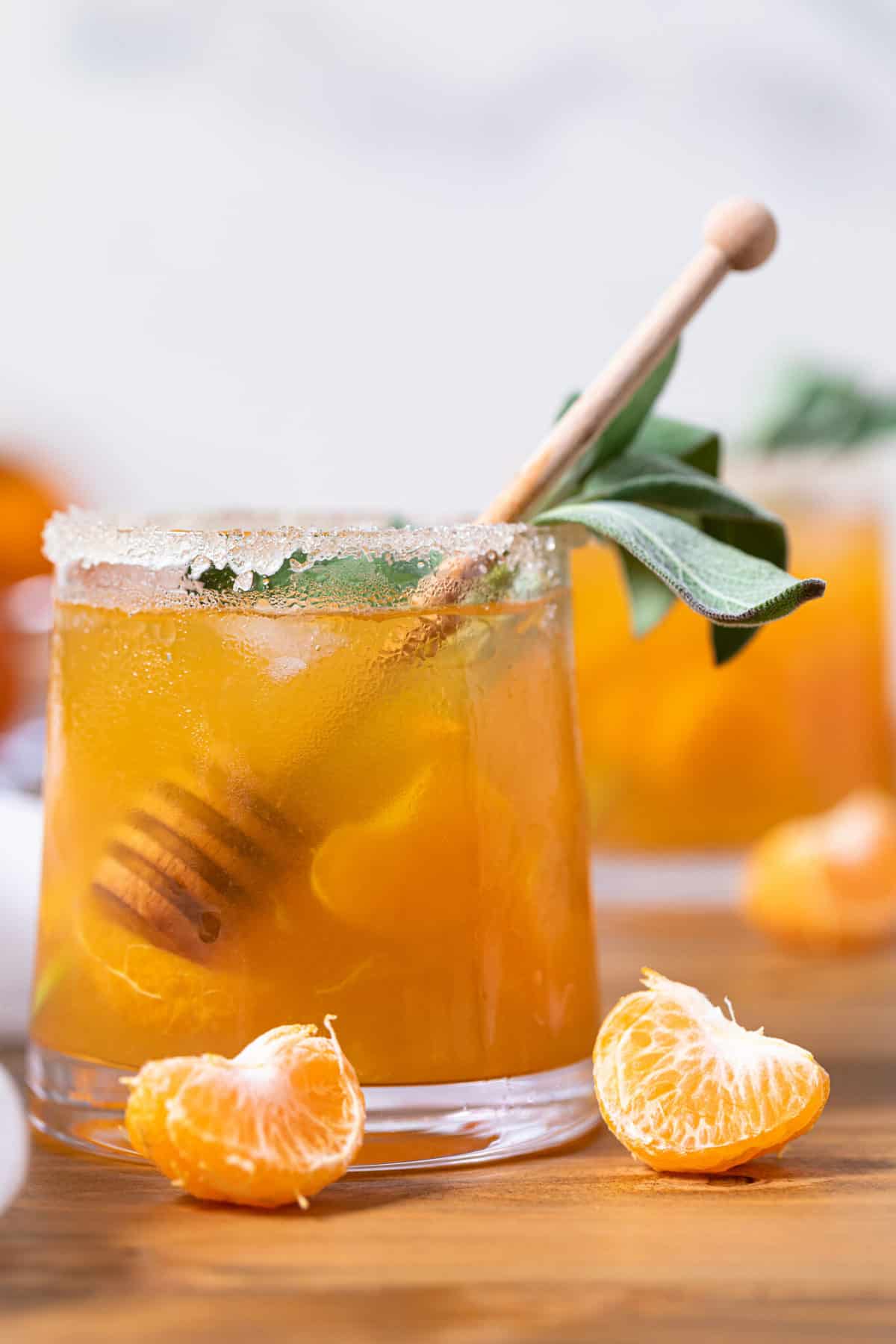 For the person who enjoys the simple things, this mocktail will seriously satisfy your sweet tooth.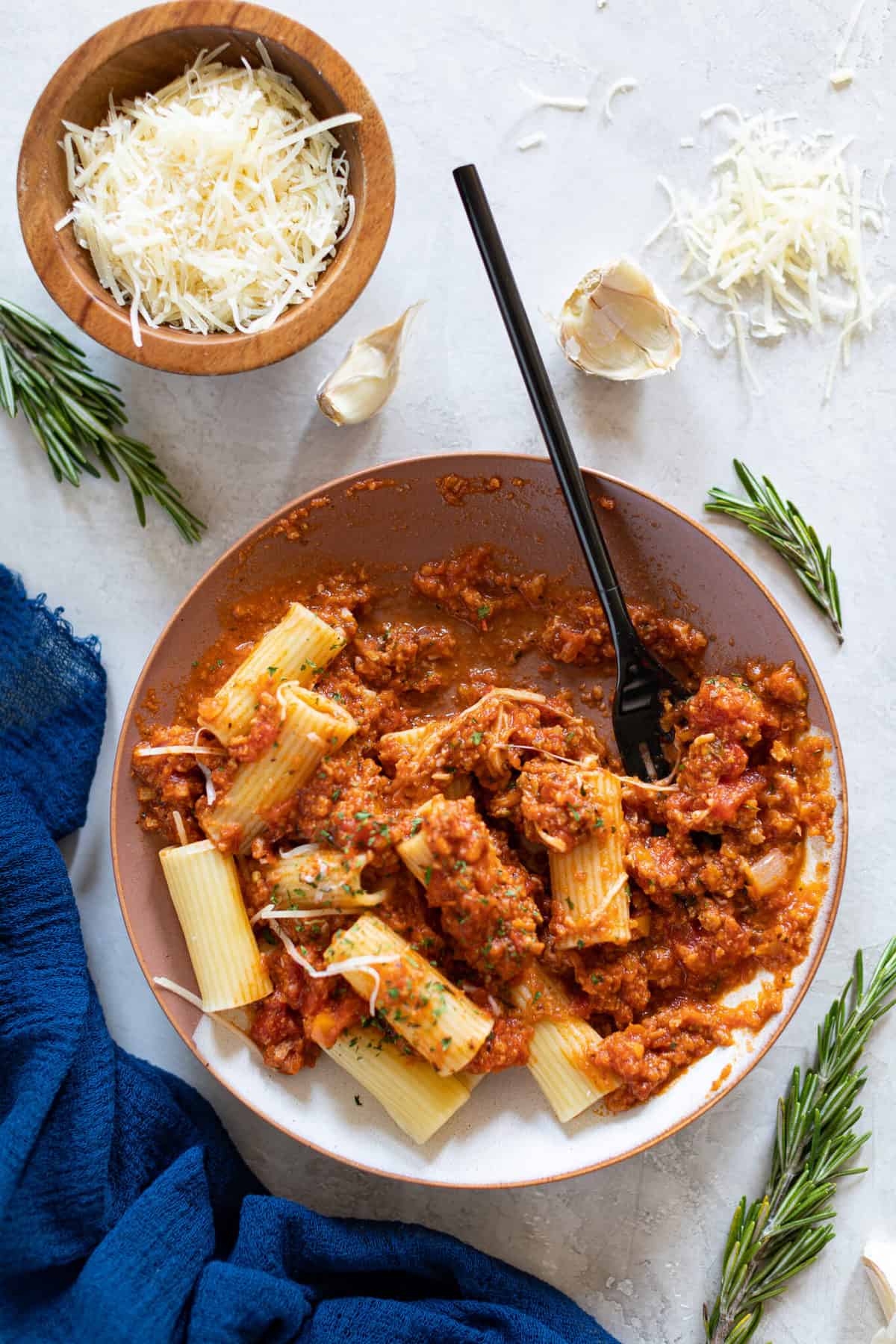 Who says you need meat for bolognese? This vegan option is flavorful, rich, and perfectly seasoned.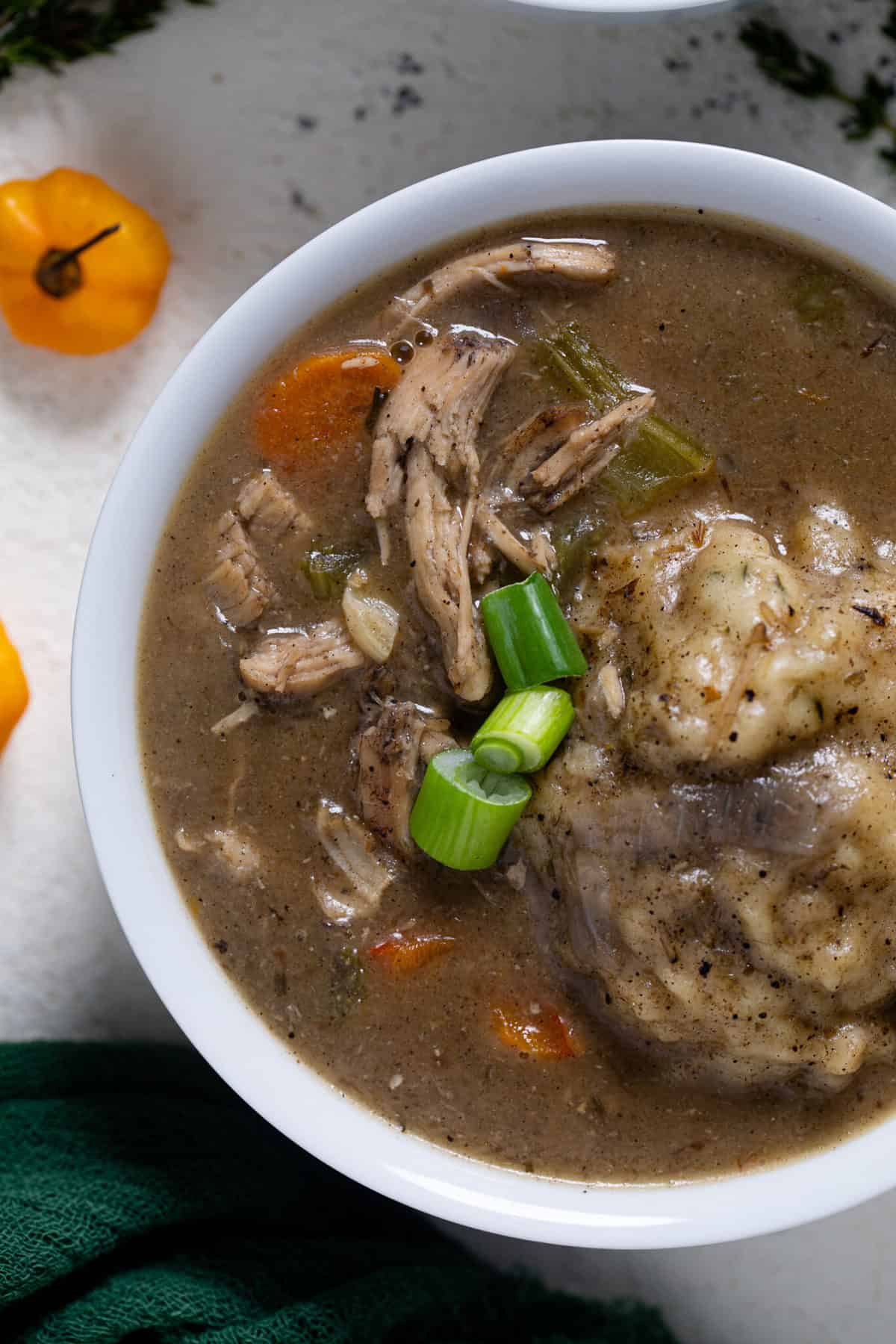 Spicy jerk seasoning is the perfect twist on a classic chicken and dumplings. Your friends will love it!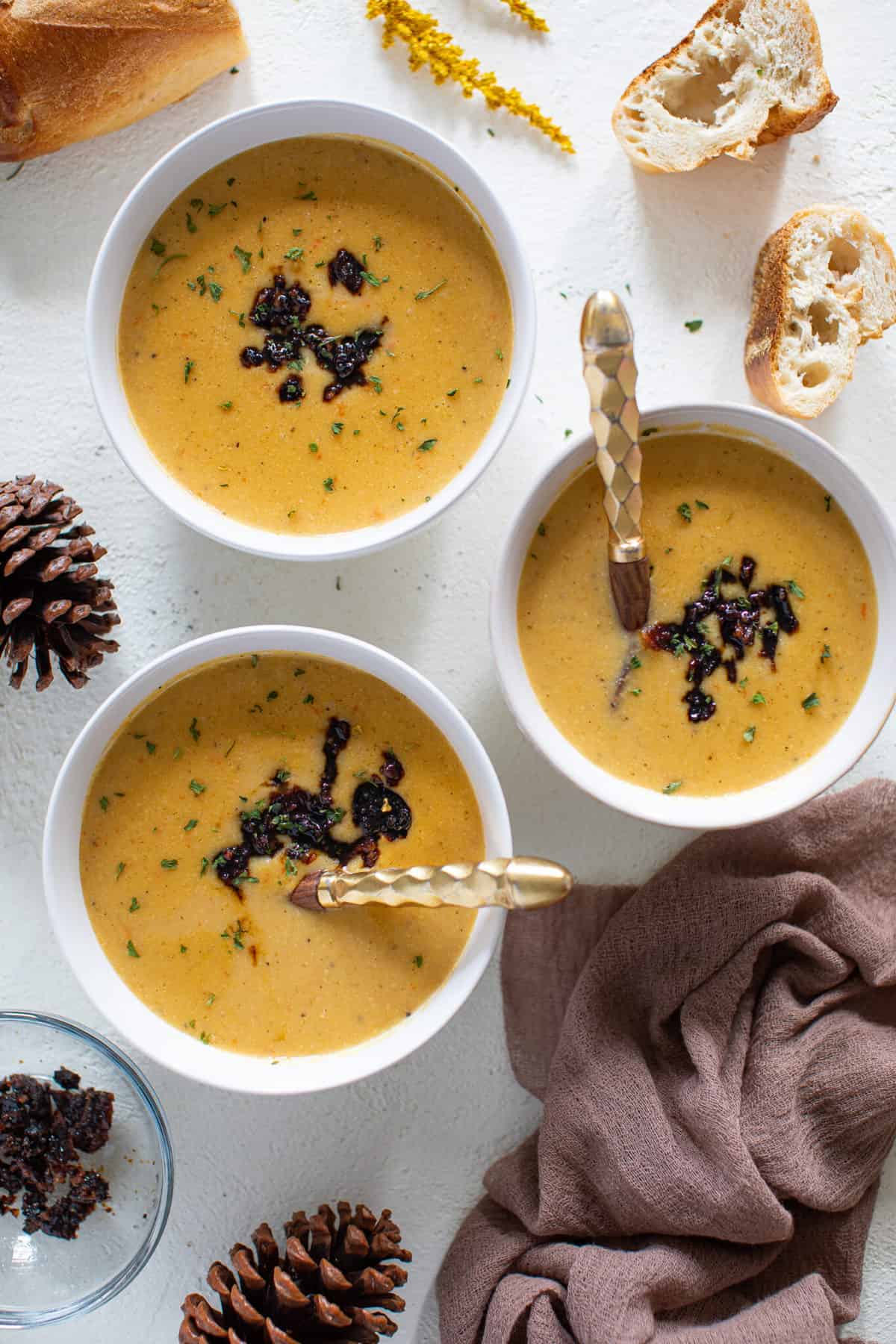 Blender soups make for easy and fast first courses, and this one has rich flavors of chickpeas and slow-roasted garlic. This is one of the best Friendsgiving recipes!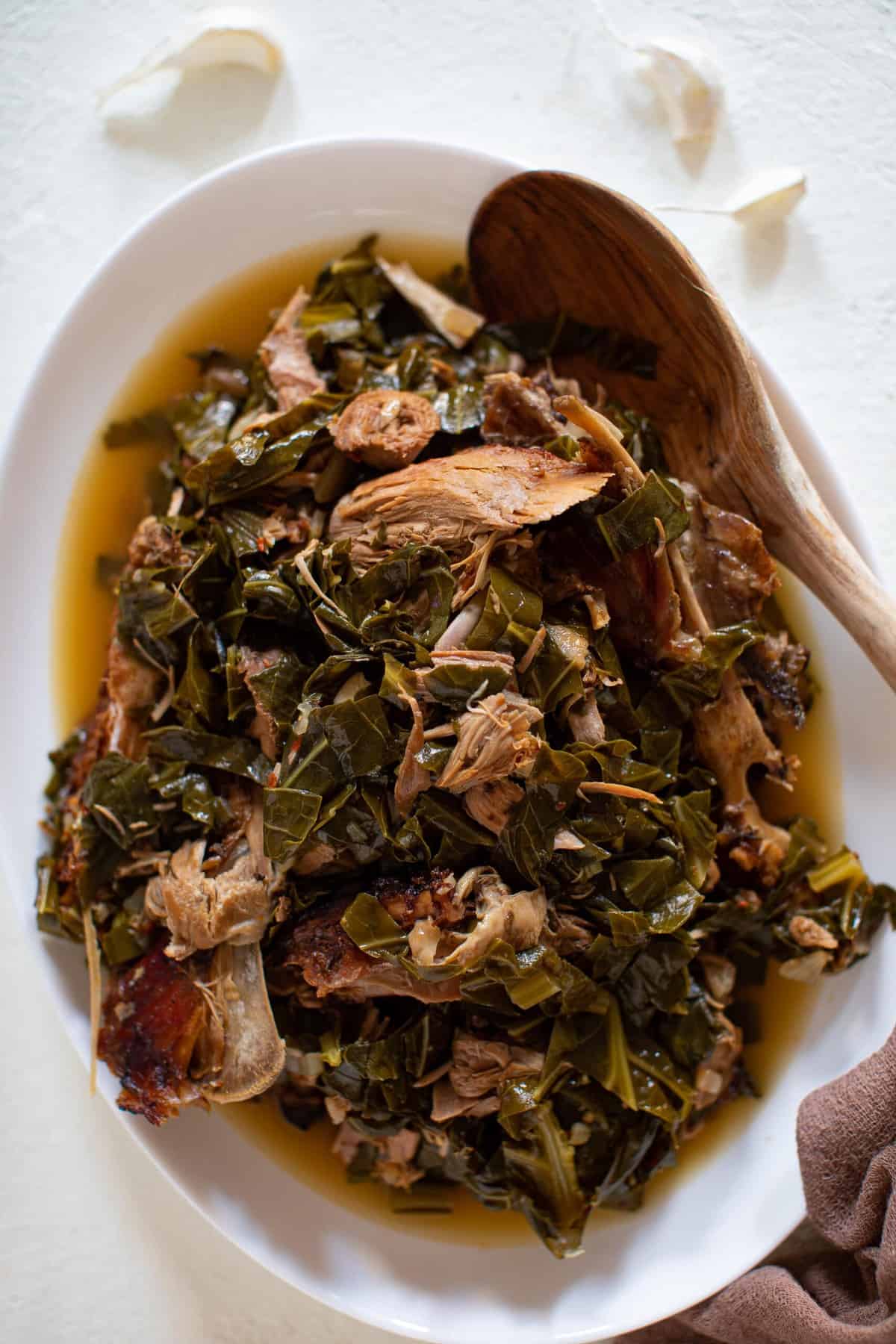 Friendsgiving later this year? Use your leftover turkey for these amazingly savory collard greens!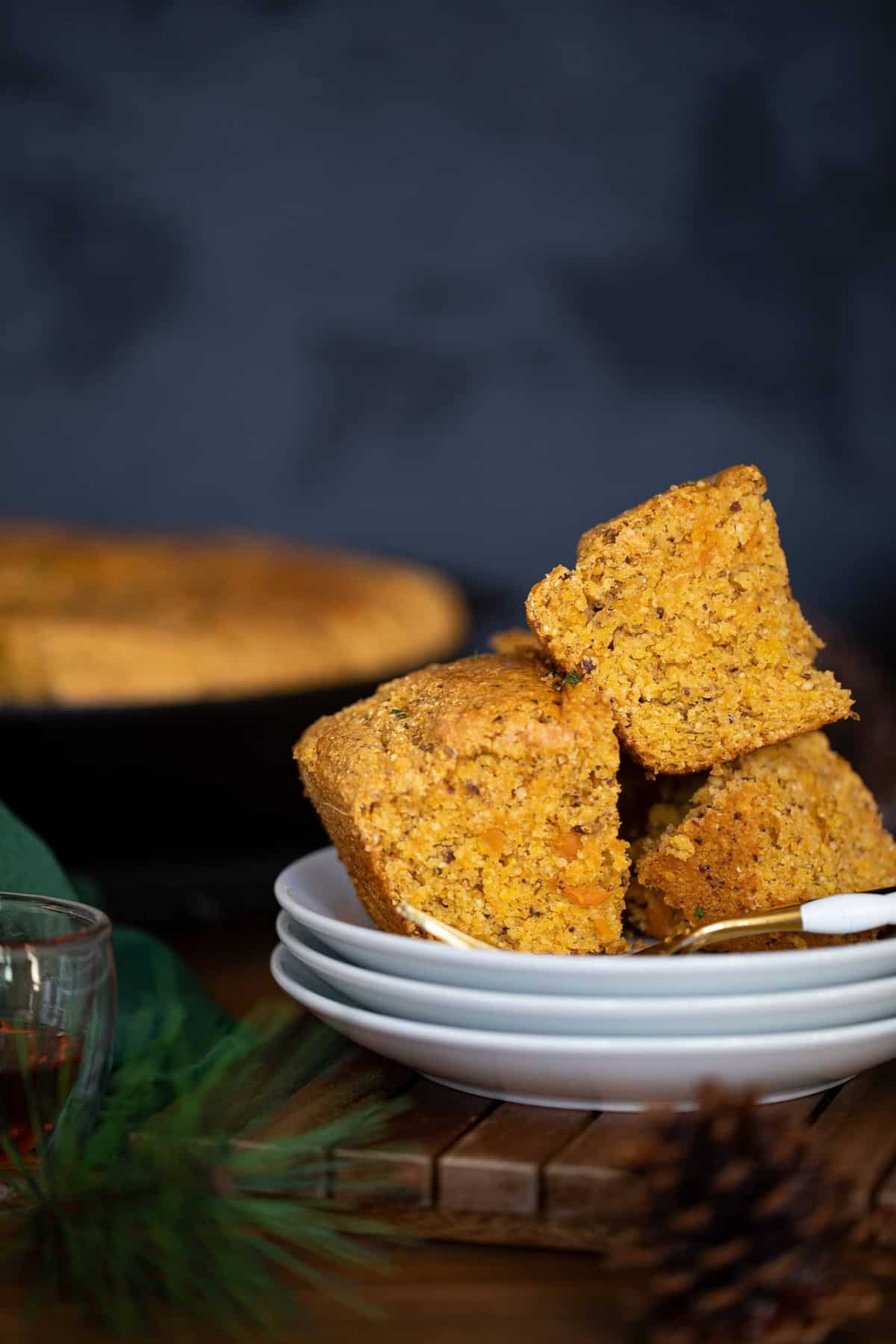 Cornbread is better when there's sweet potato inside. Try this amazingly moist cornbread to soak up your gravy!
For the friends who aren't afraid of spice, this mocktail has a lovely kick!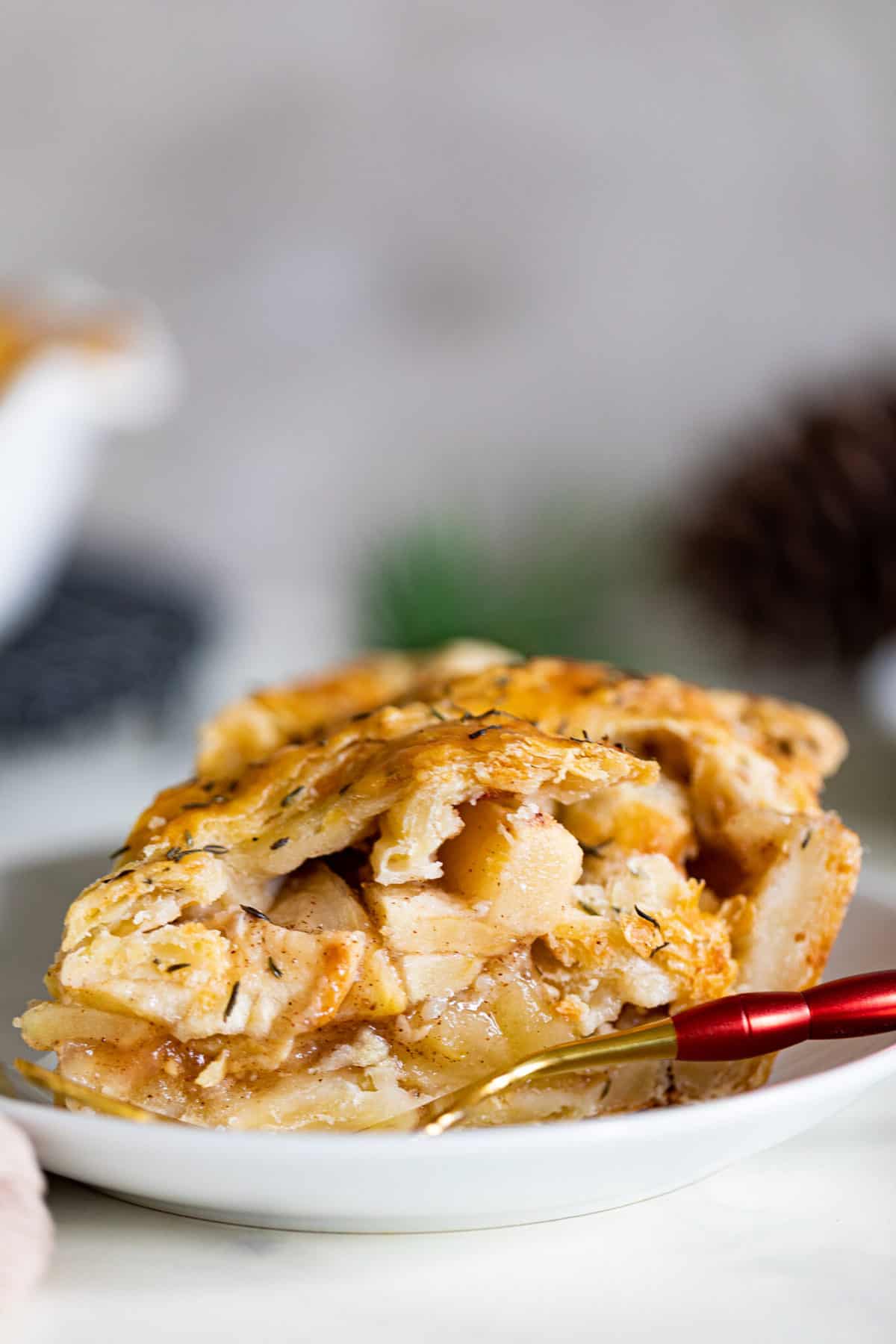 What's more American than apple pie? Serving it with cheese, of course! Your friends will love the complexity of this delicate pie.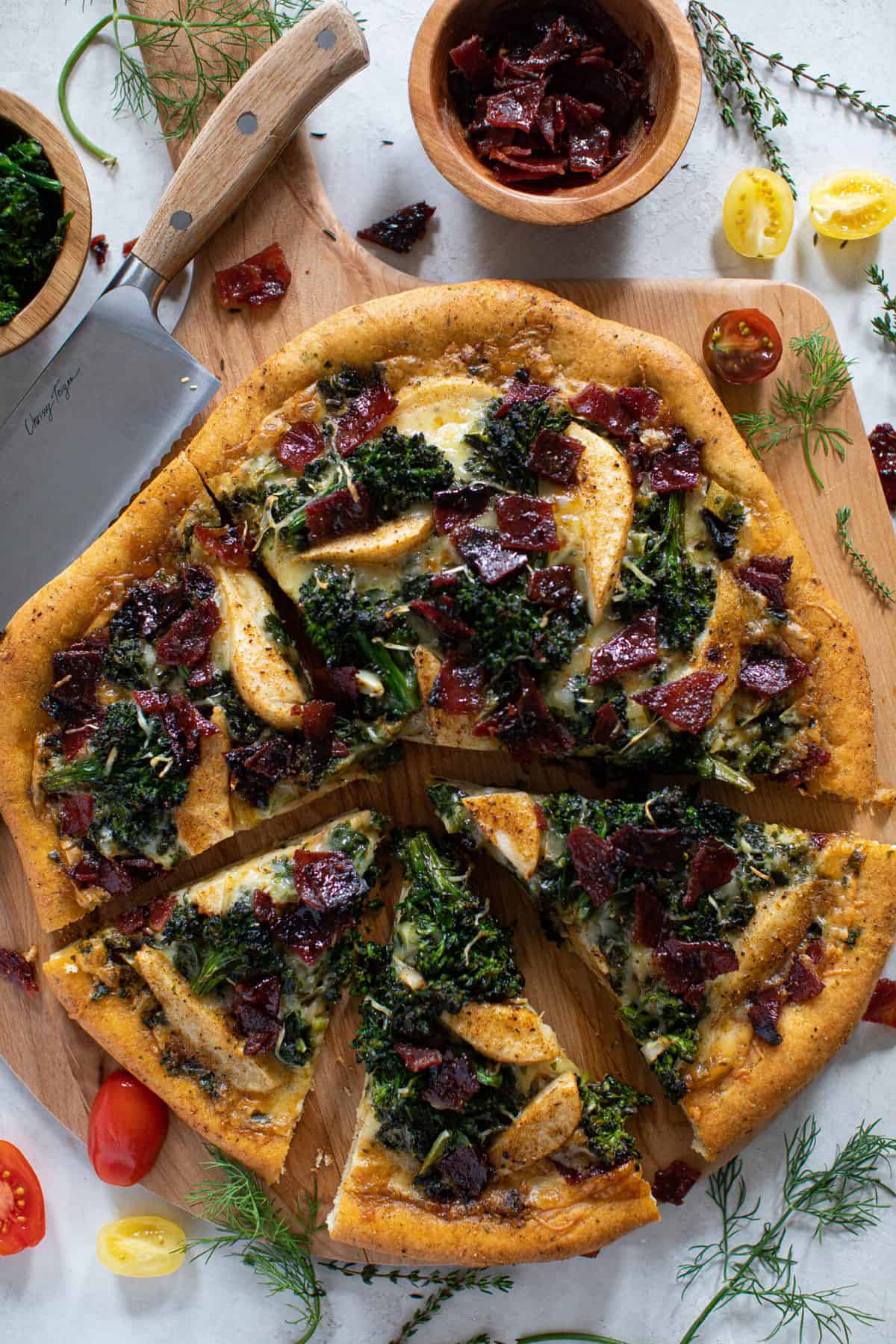 Pizza is an awesome finger food for the appetizer table. This one features all of the best produce of Autumn!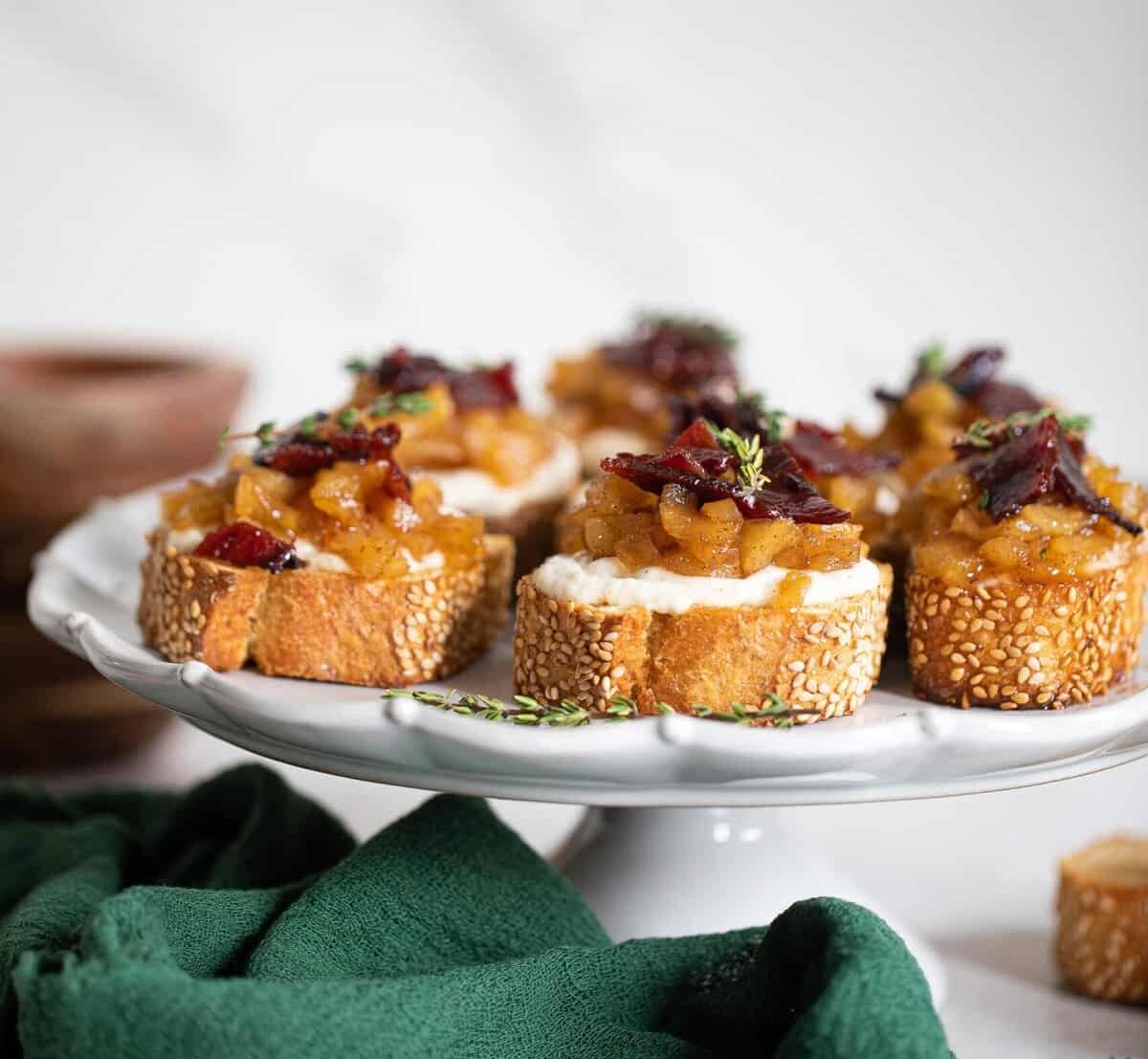 Sweet apples and crisp bacon are an unusual flavor combination, but are so amazing when eaten on a crispy crostini! Your friends will love this sweet and savory delight.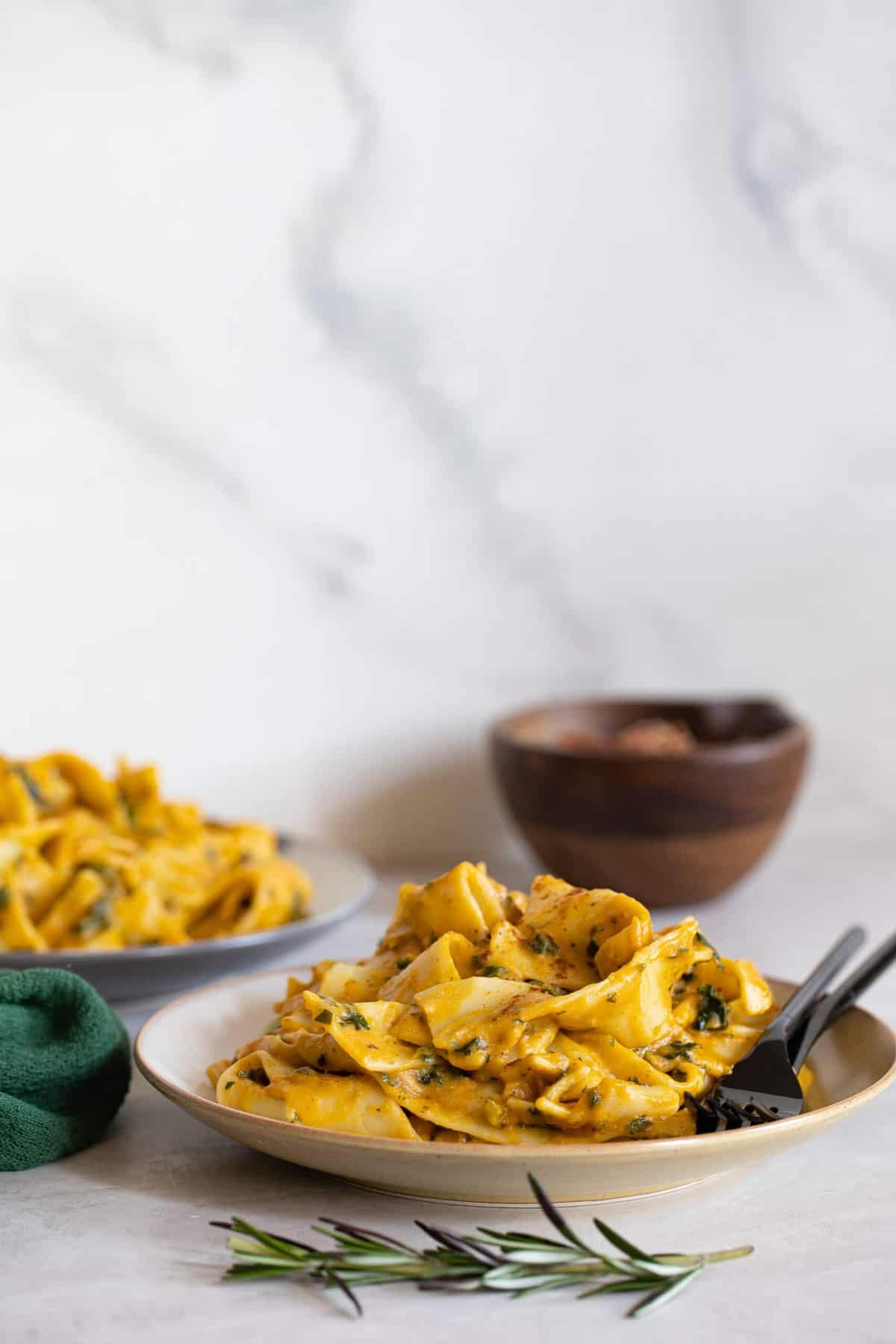 Spicy Cajun flavors hold onto thick noodles, coated in a creamy pumpkin sauce. So delicious!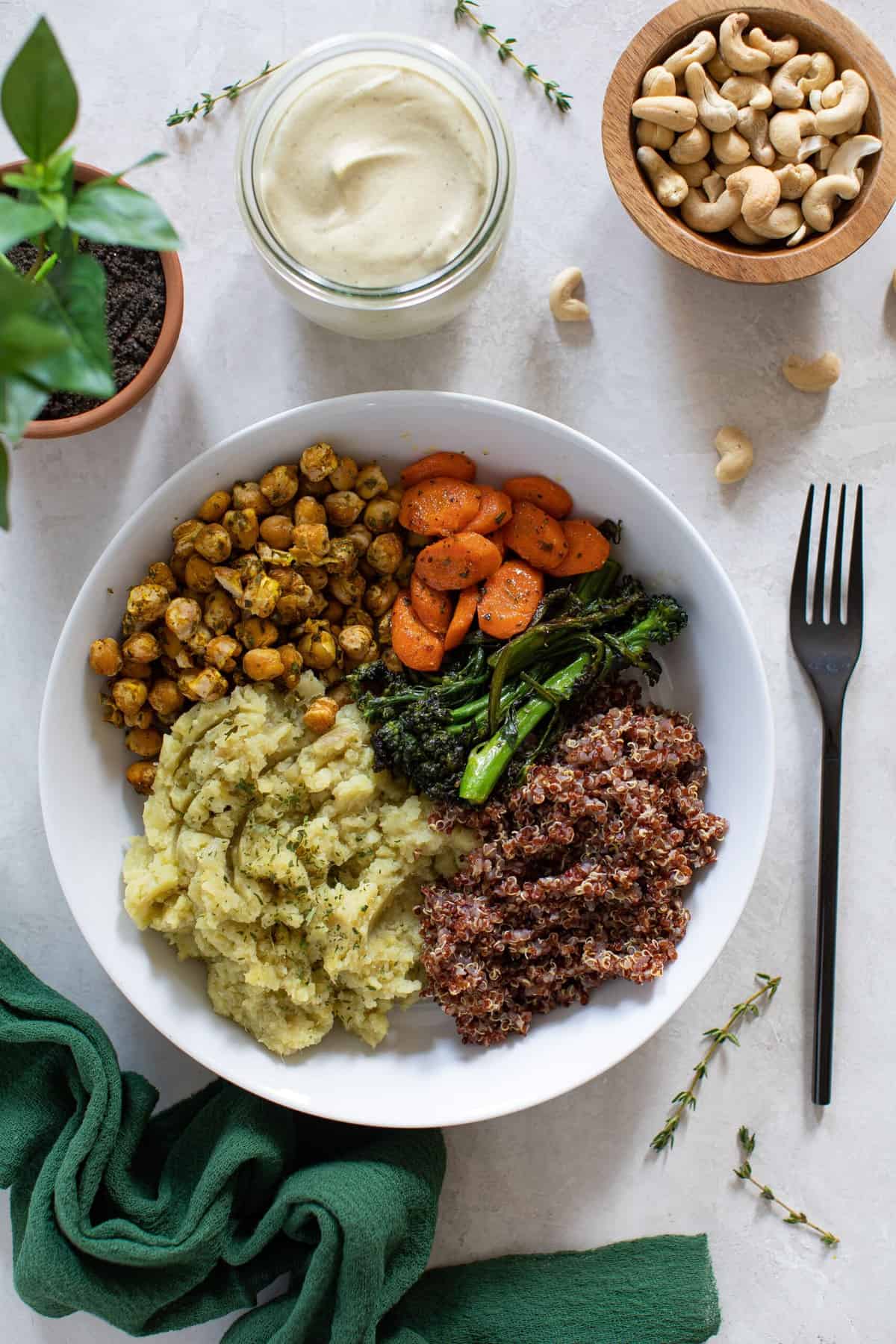 For the healthier Friendsgiving gatherings, try these buddha bowls! Hint: These work even better with Thanksgiving leftovers!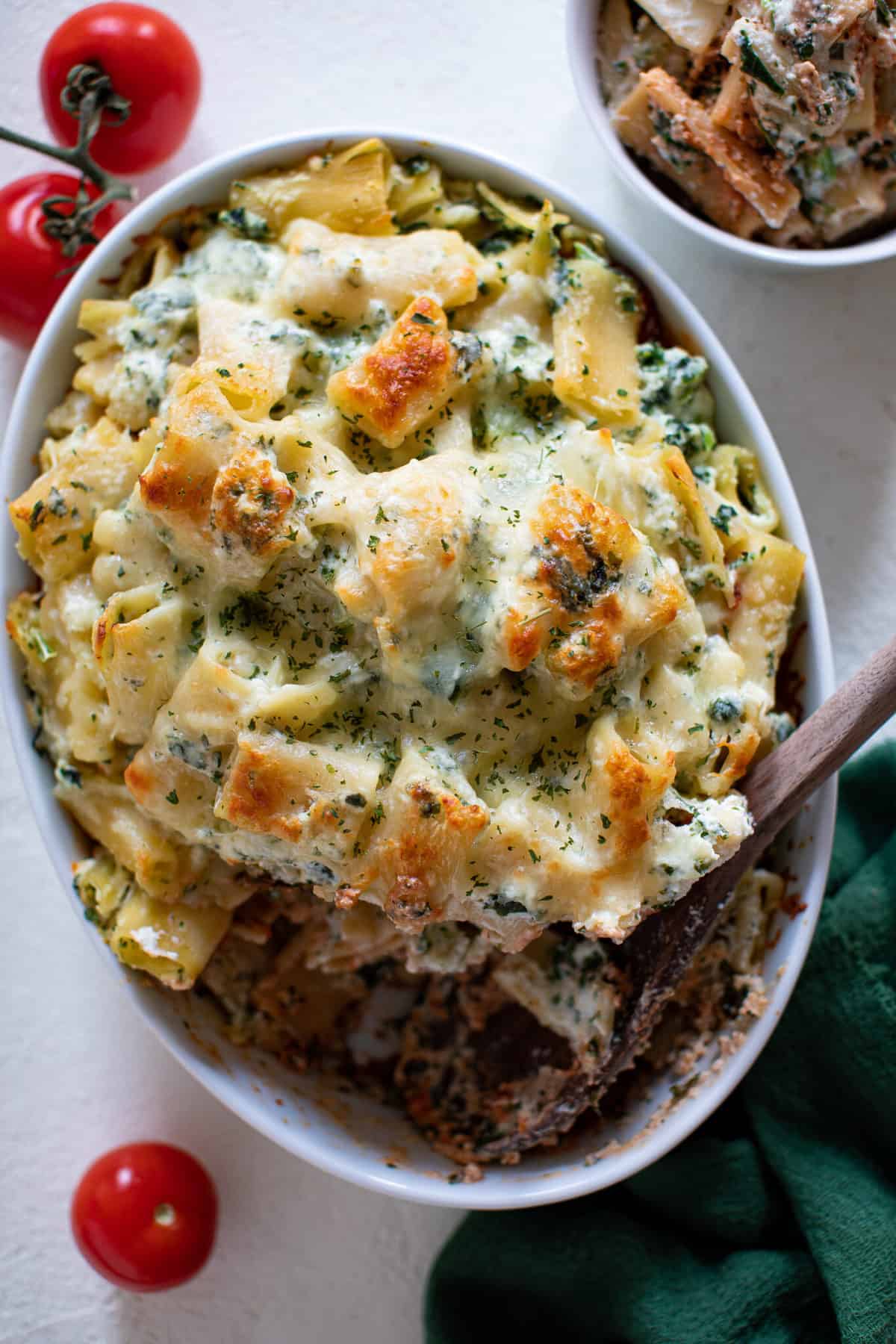 Your vegetarian friends will love this cheesy baked pasta dish, tossed with fresh herbs!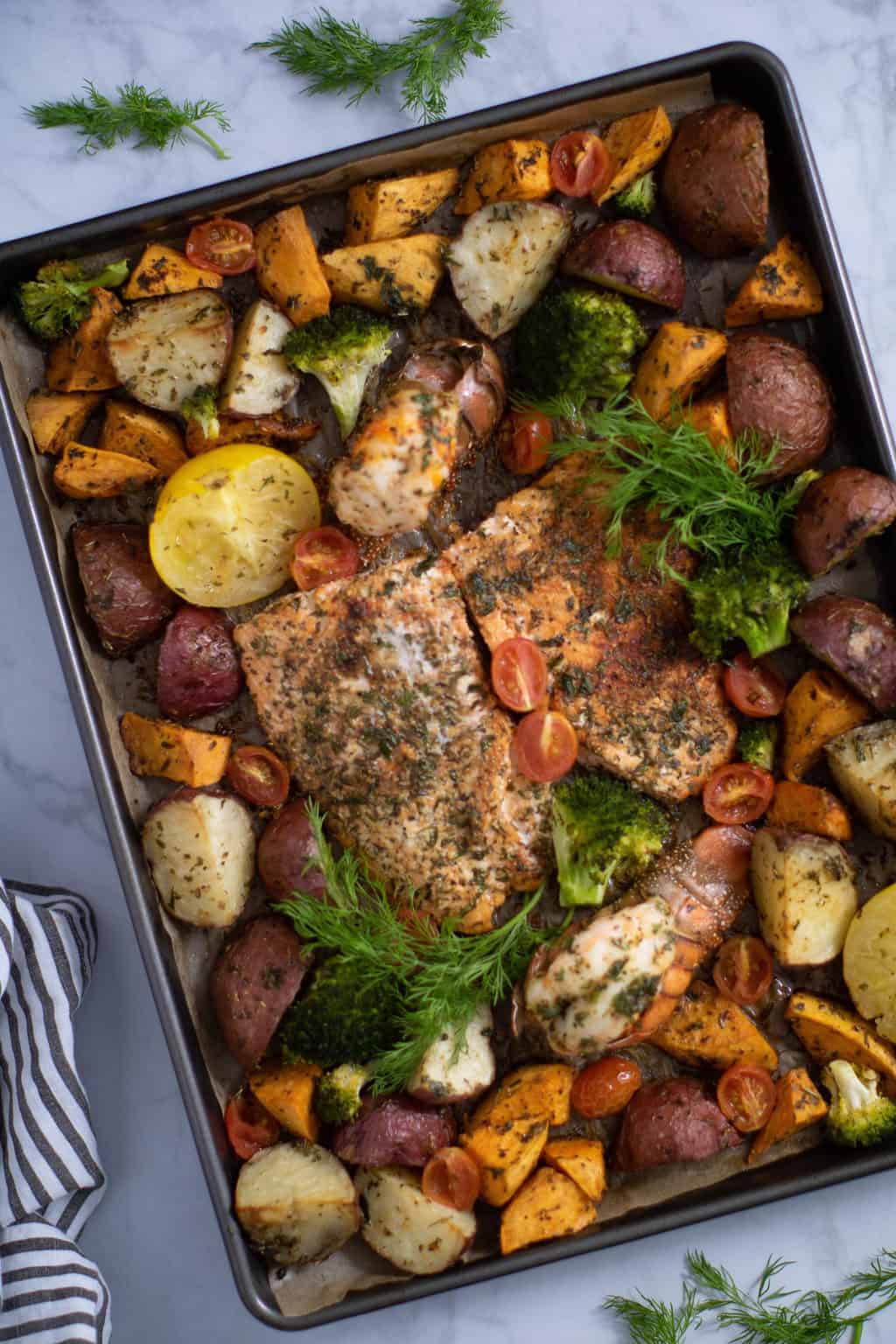 Feeling fancy? Serve lobster! This scrumptious sheet pan dinner is your main course and side dish all in one!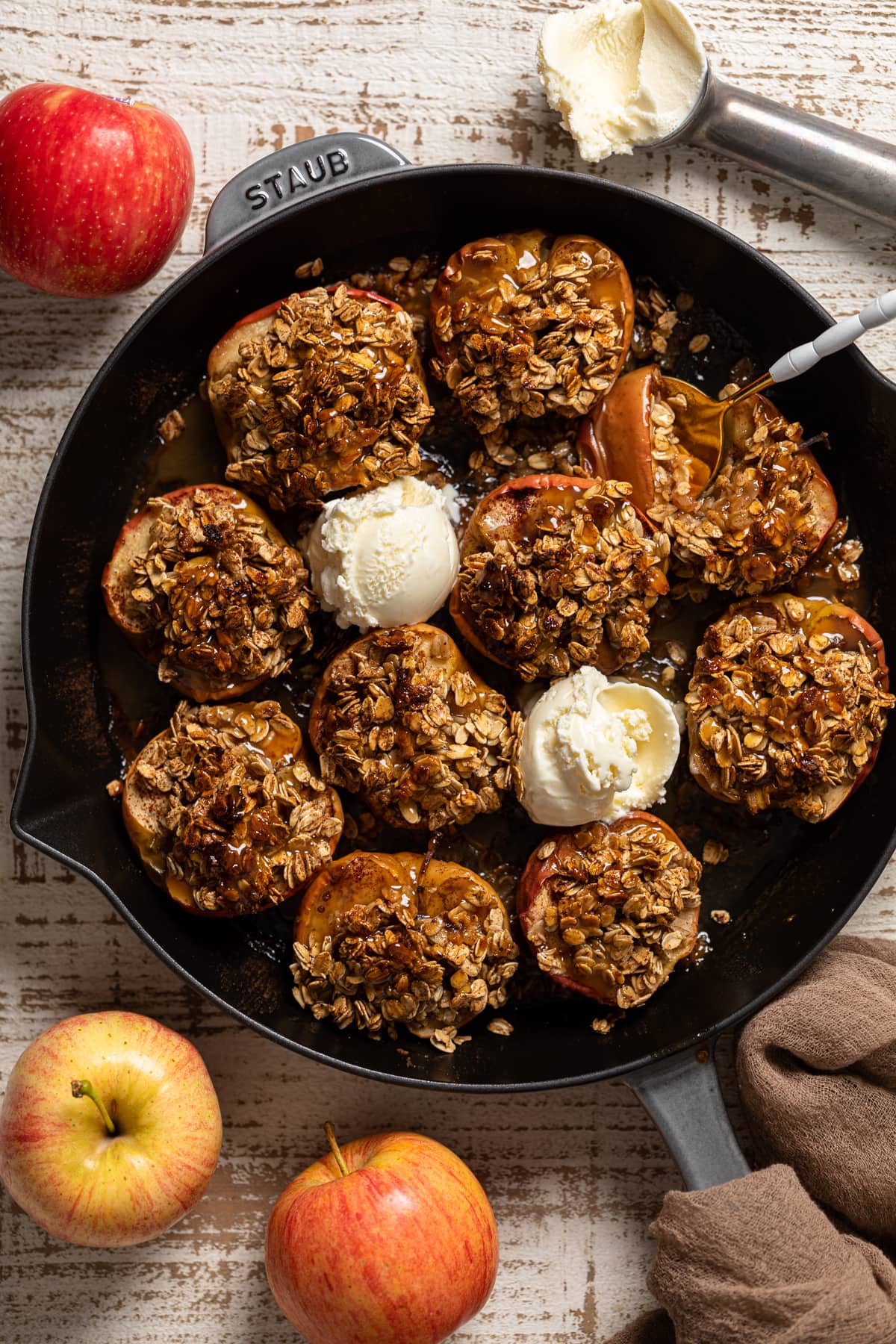 Halved apples are topped with a sweet oat mixture. Serve with your favorite vegan ice cream!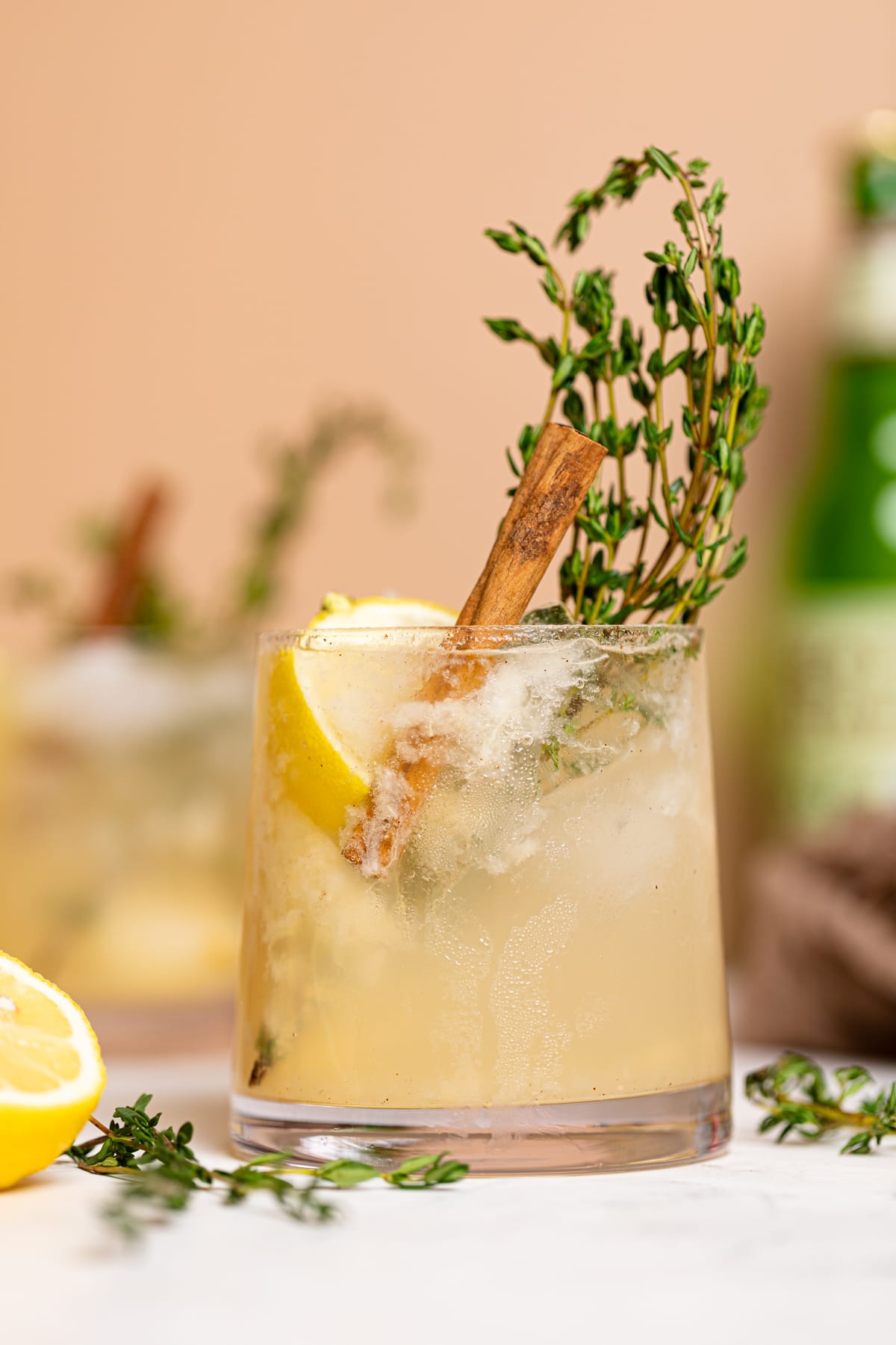 Spicy ginger makes for a fantastic mocktail. Be sure to garnish with fresh thyme!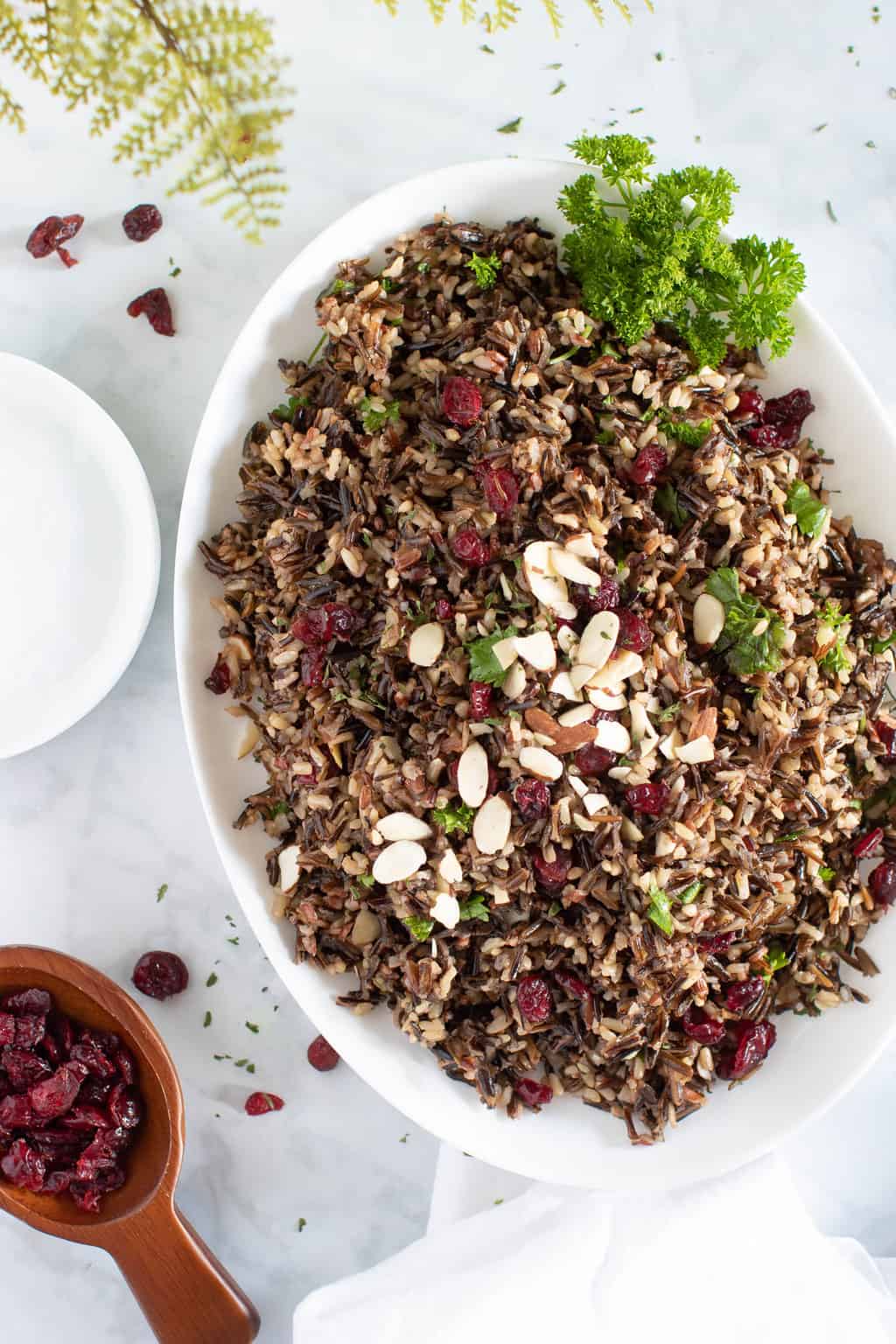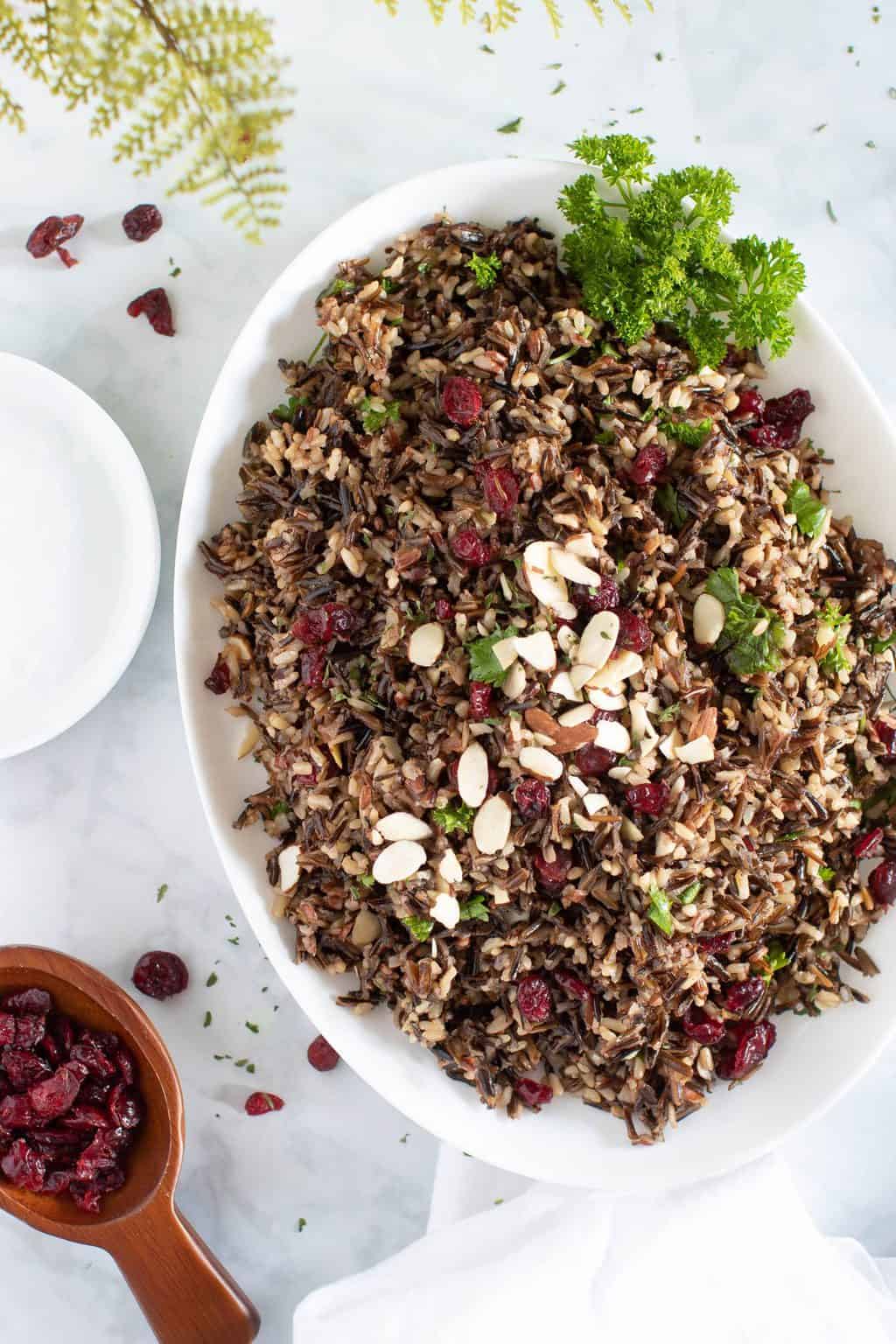 Wild rice, cranberries, and almonds combine for a sweet and savory stuffing option that is totally vegan!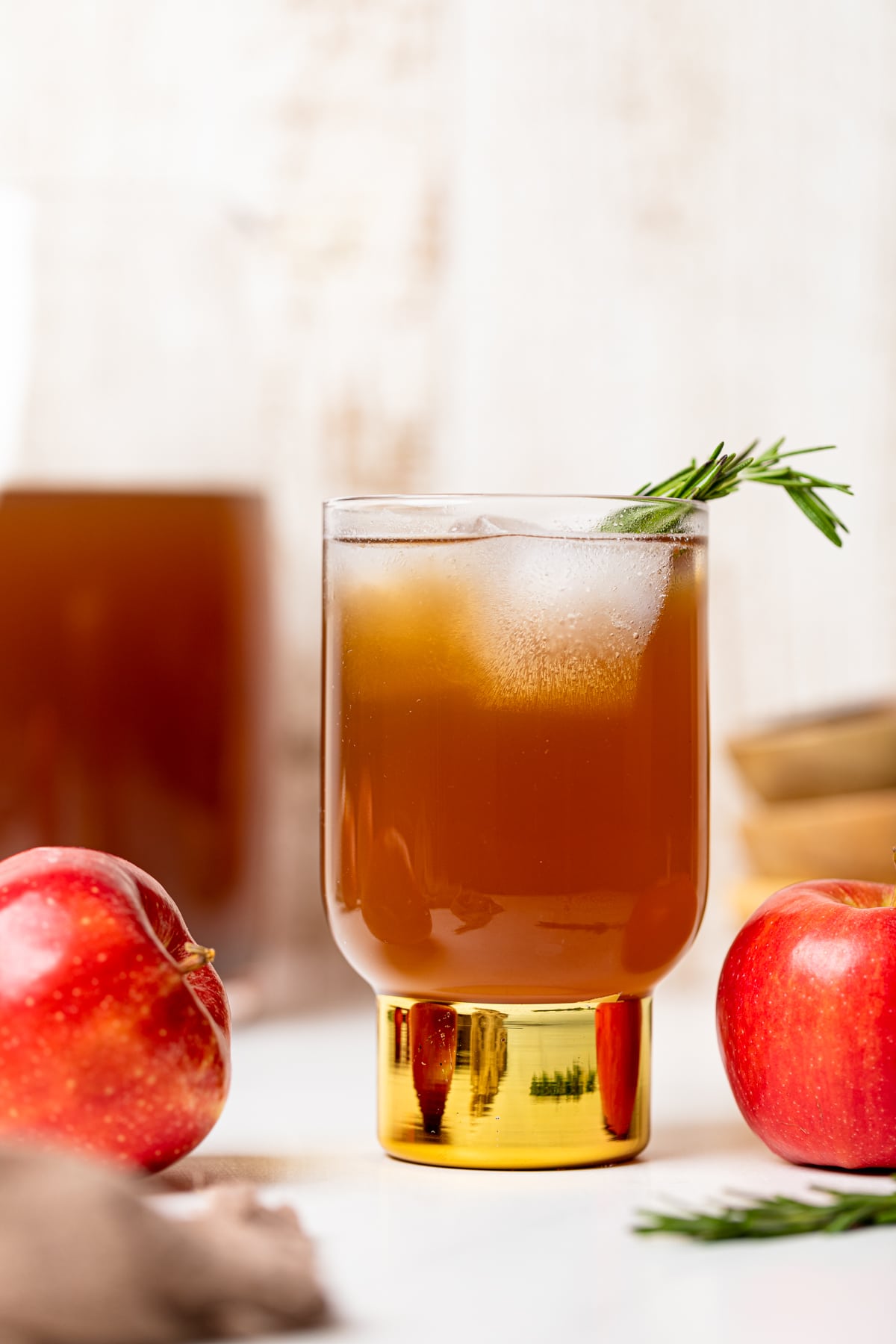 Homemade apple cider? Yes way! All you need is a slow cooker and you are on your way to homemade cider this season!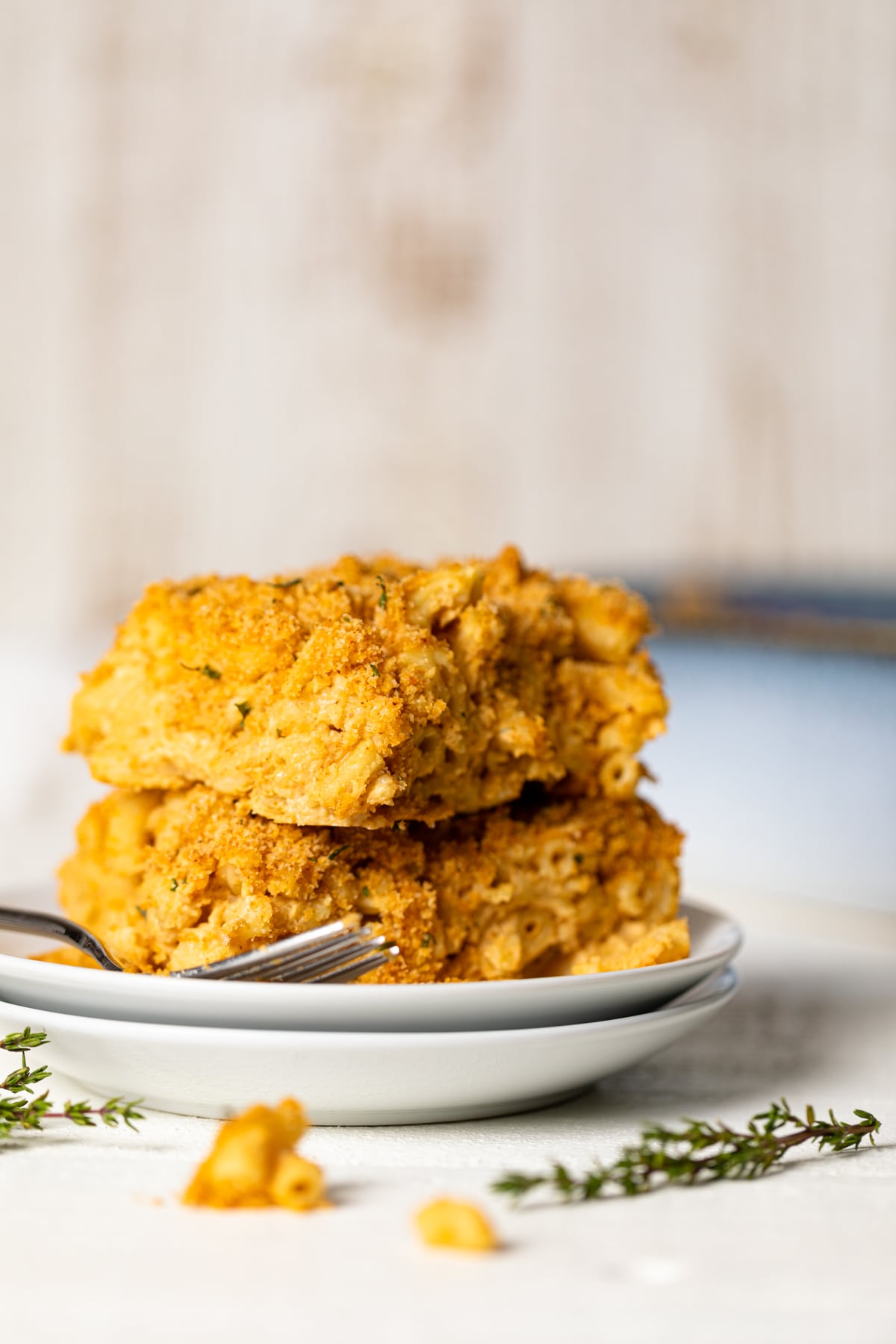 Vegan, spicy, and tender, this buffalo mac and cheese is so cheesy, you won't believe it's vegan!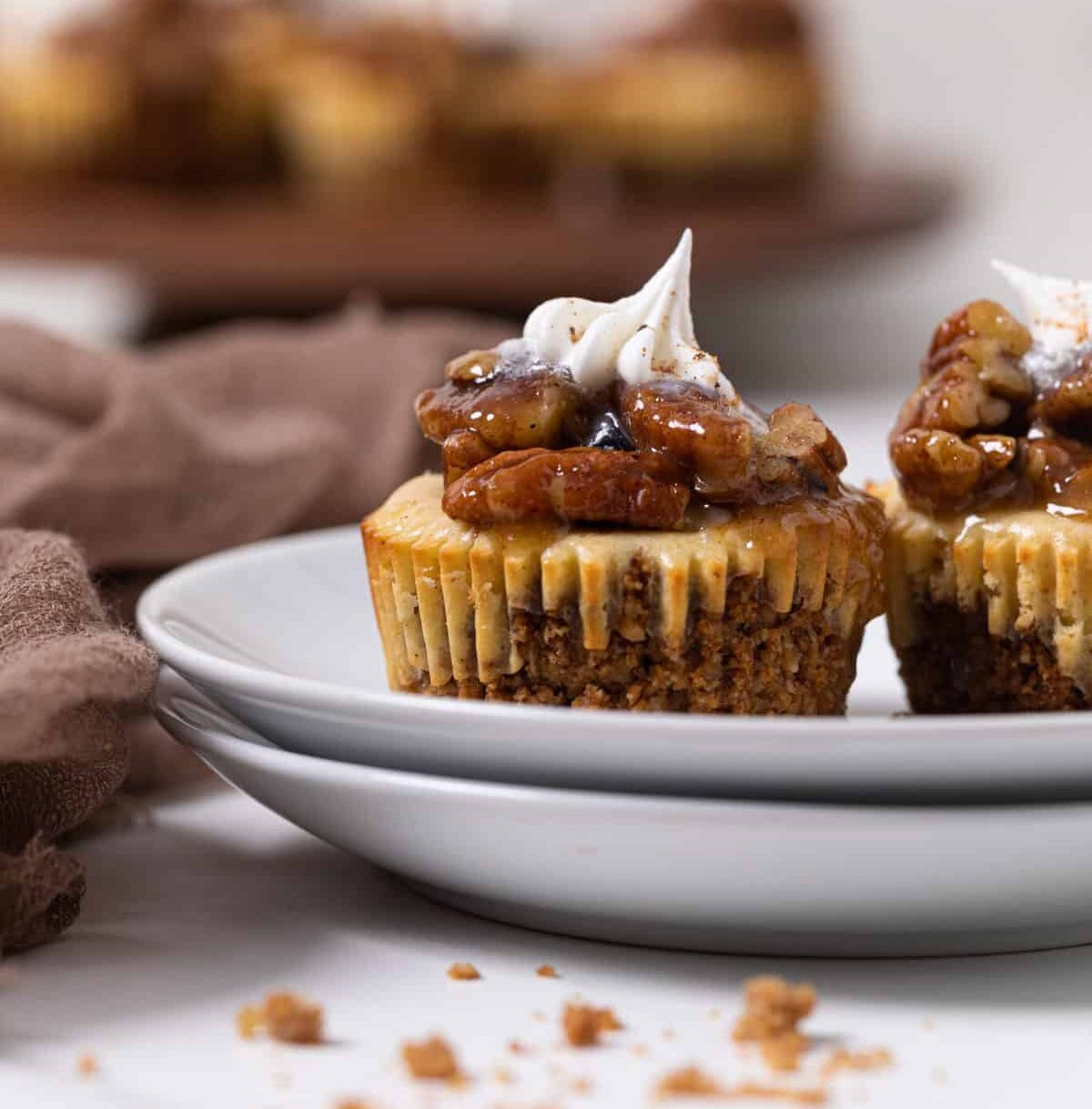 If pecan pie, cheesecake, and cupcakes had a baby, it would be these delicious mini cheesecakes with a sweet pecan topping!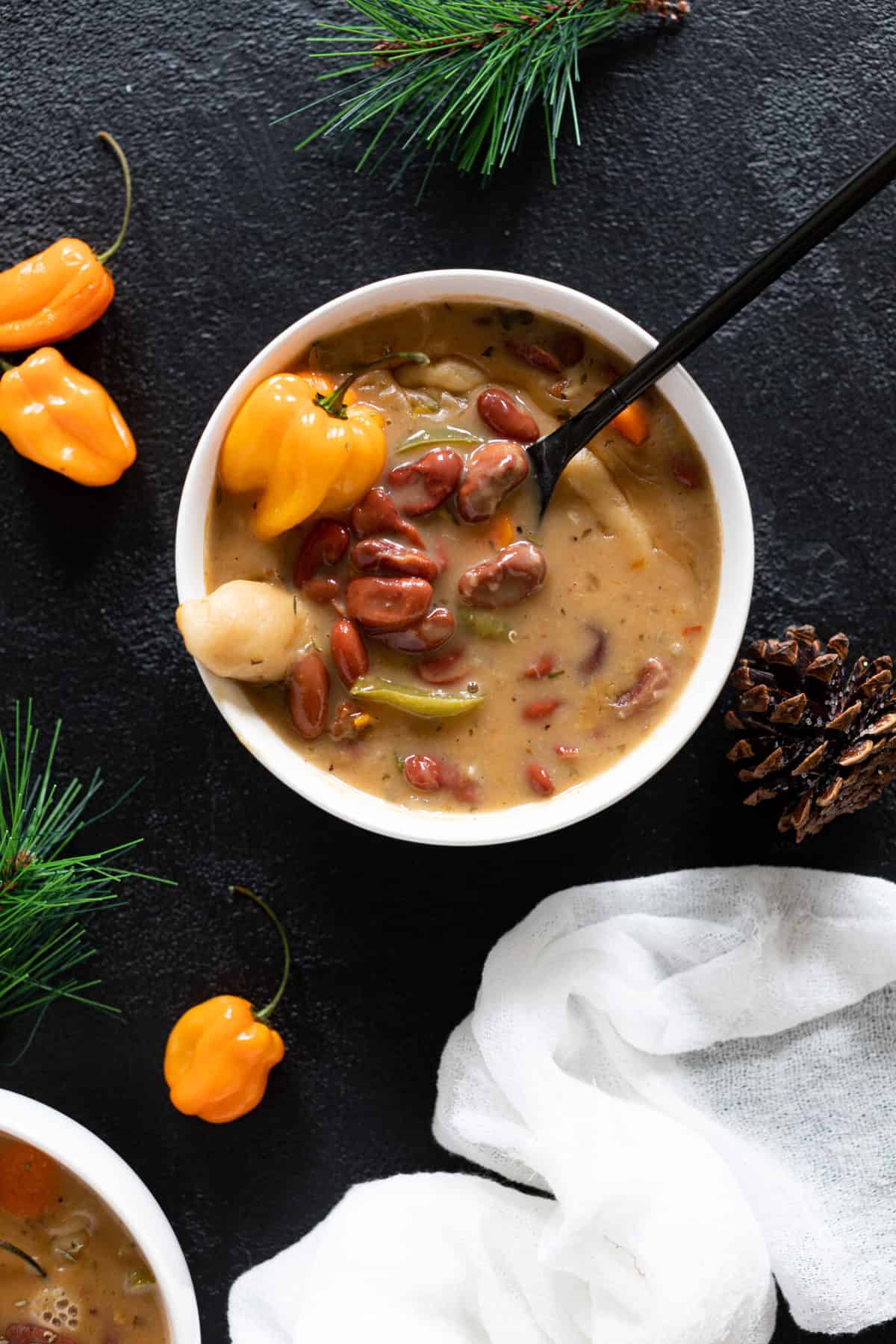 One of the best Friendsgiving recipes by far! Not only is this vegan stew warm and comforting, it is spicy thanks to Jamaican seasonings!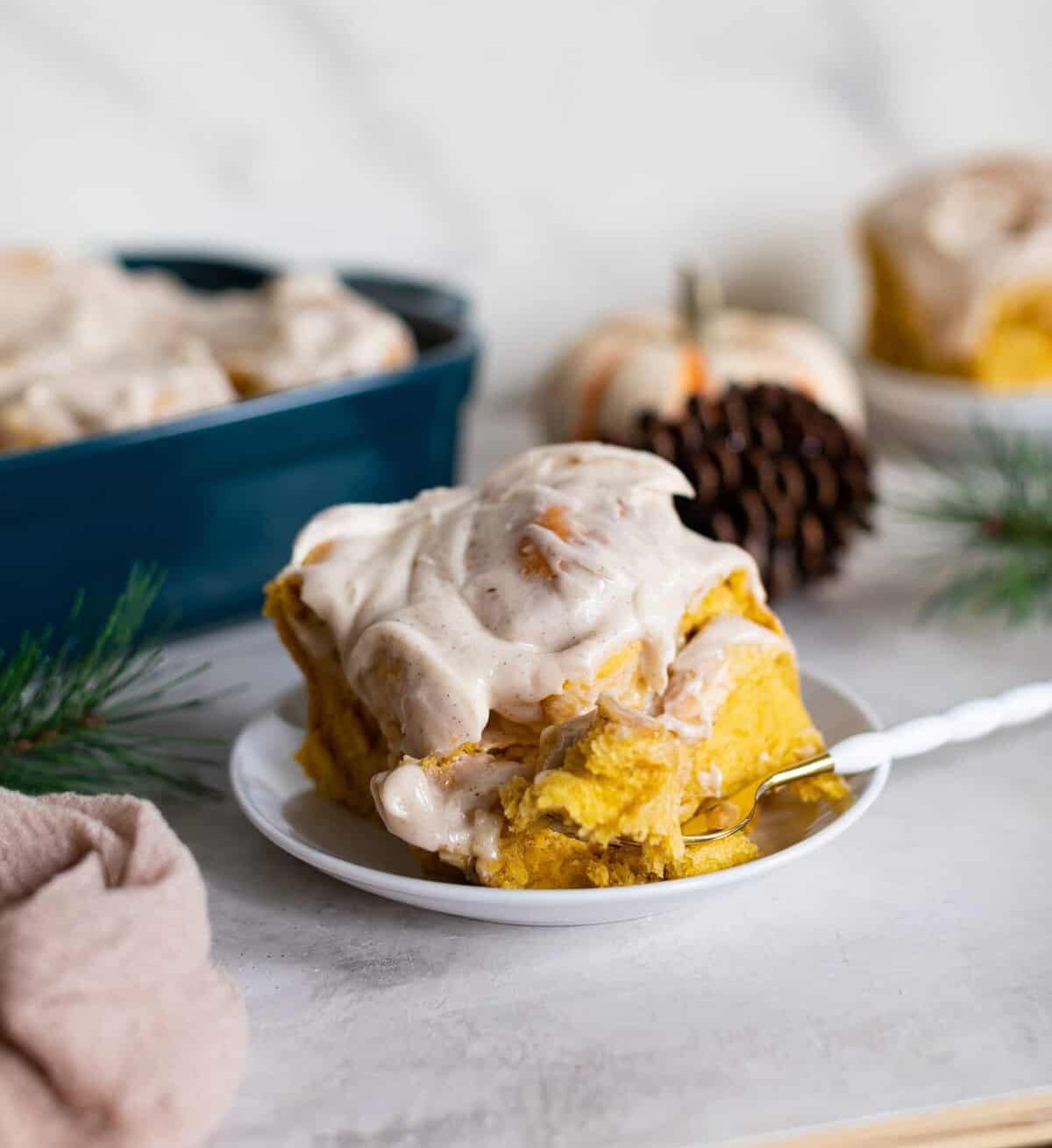 Pumpkin and chai lend a lovely flavor combination to traditional cinnamon rolls, just in time for Friendsgiving.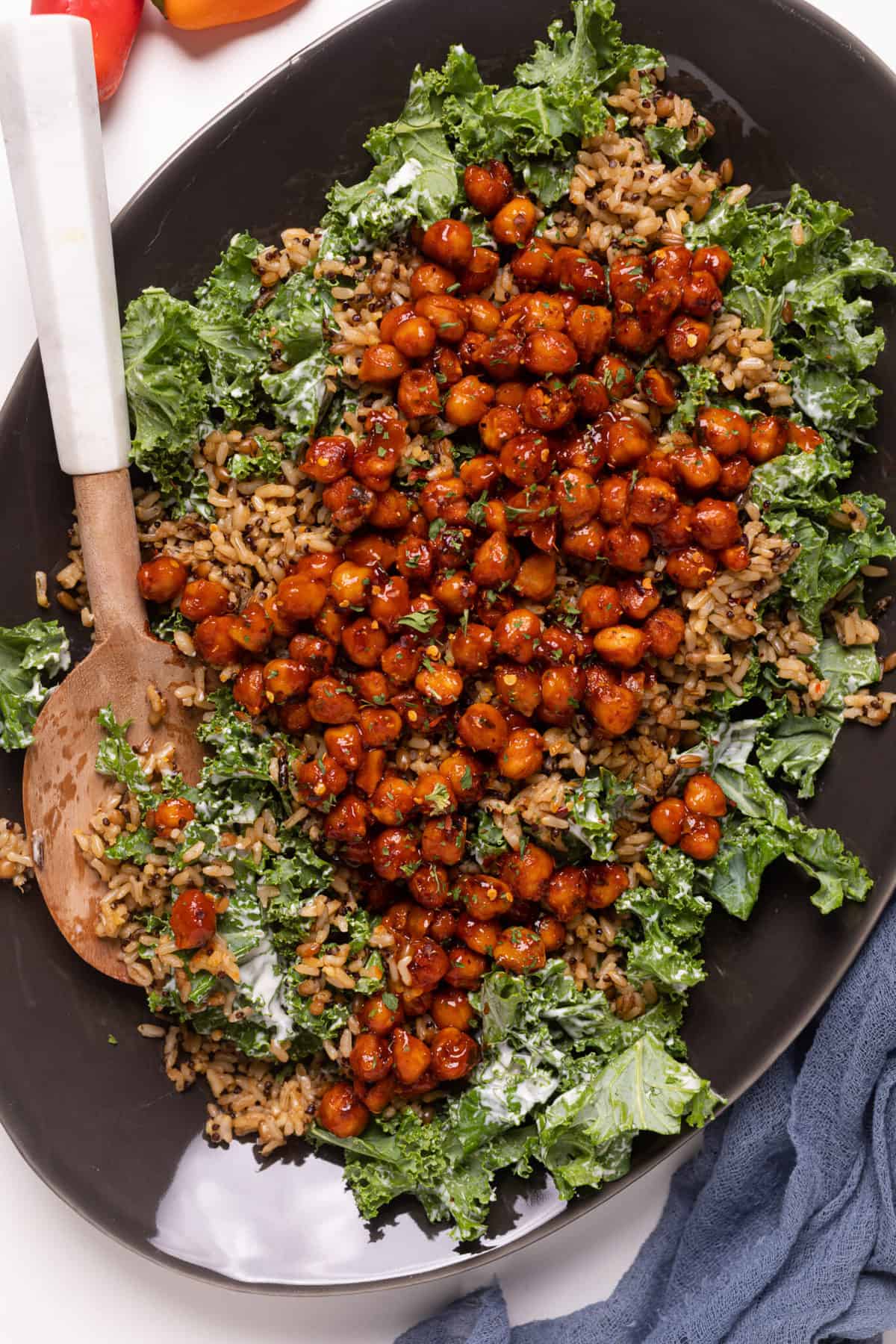 Kale and chickpeas are the peanut butter and jelly of the salad world, and this salad is perfectly textured and satiating.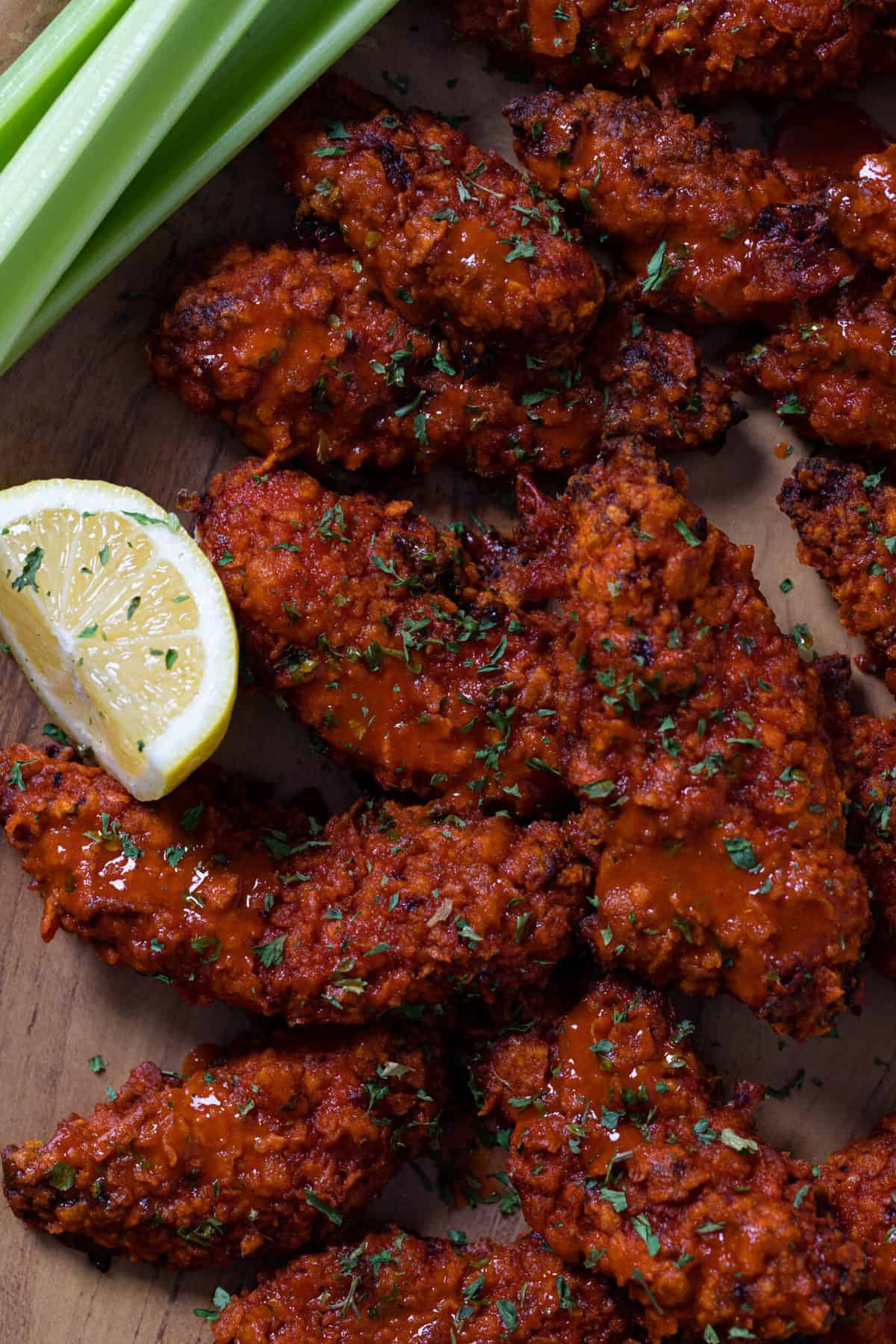 Make the best tenders with a sticky and spicy glaze seasoned with garlic, paprika, and parsley with plenty of crunch from crushed cornflakes and sweetness from honey.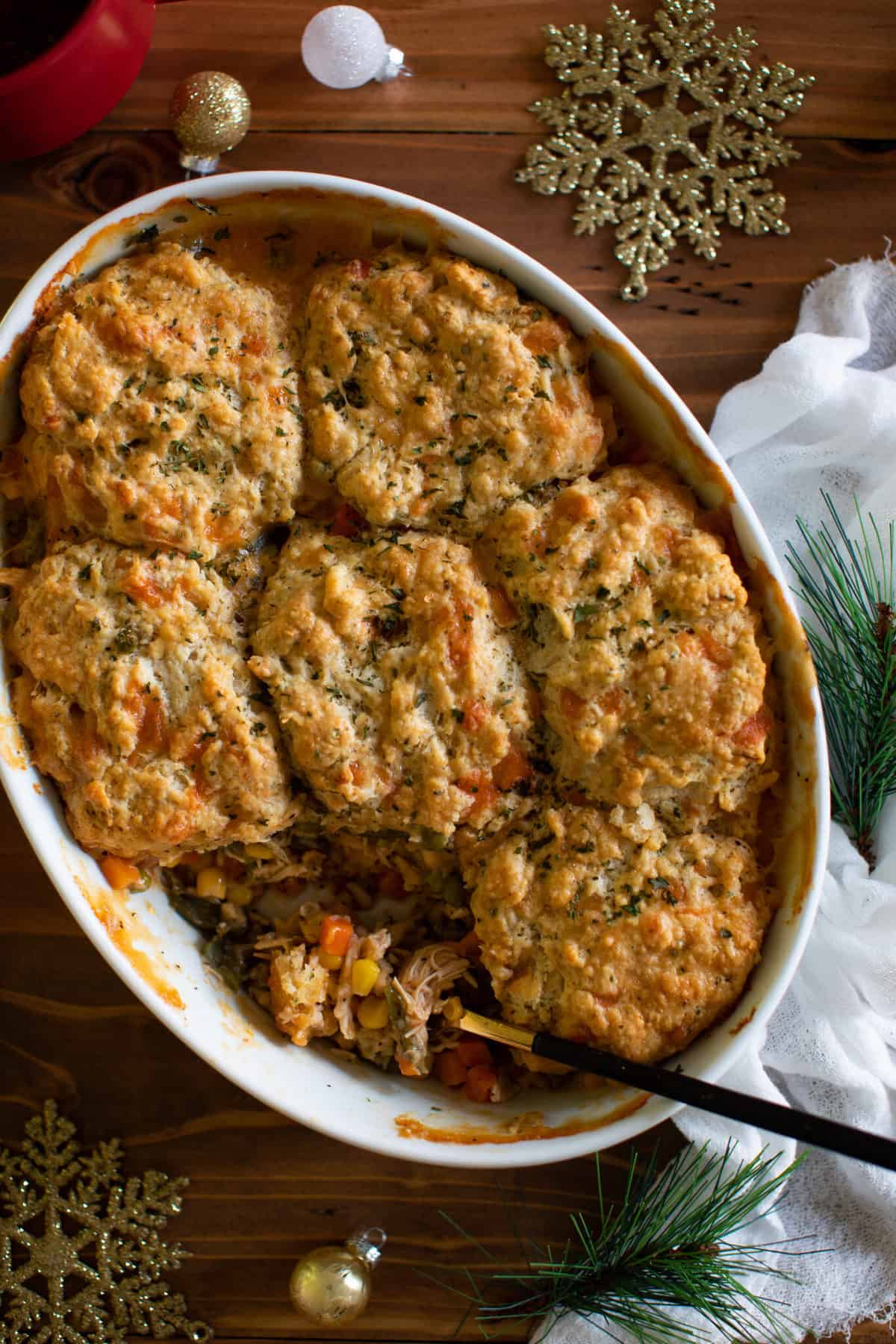 Chicken and biscuits just got a cheesy makeover - just in time for Friendsgiving! Creamy chicken stew is blanketed under cheese biscuits before baking until perfection.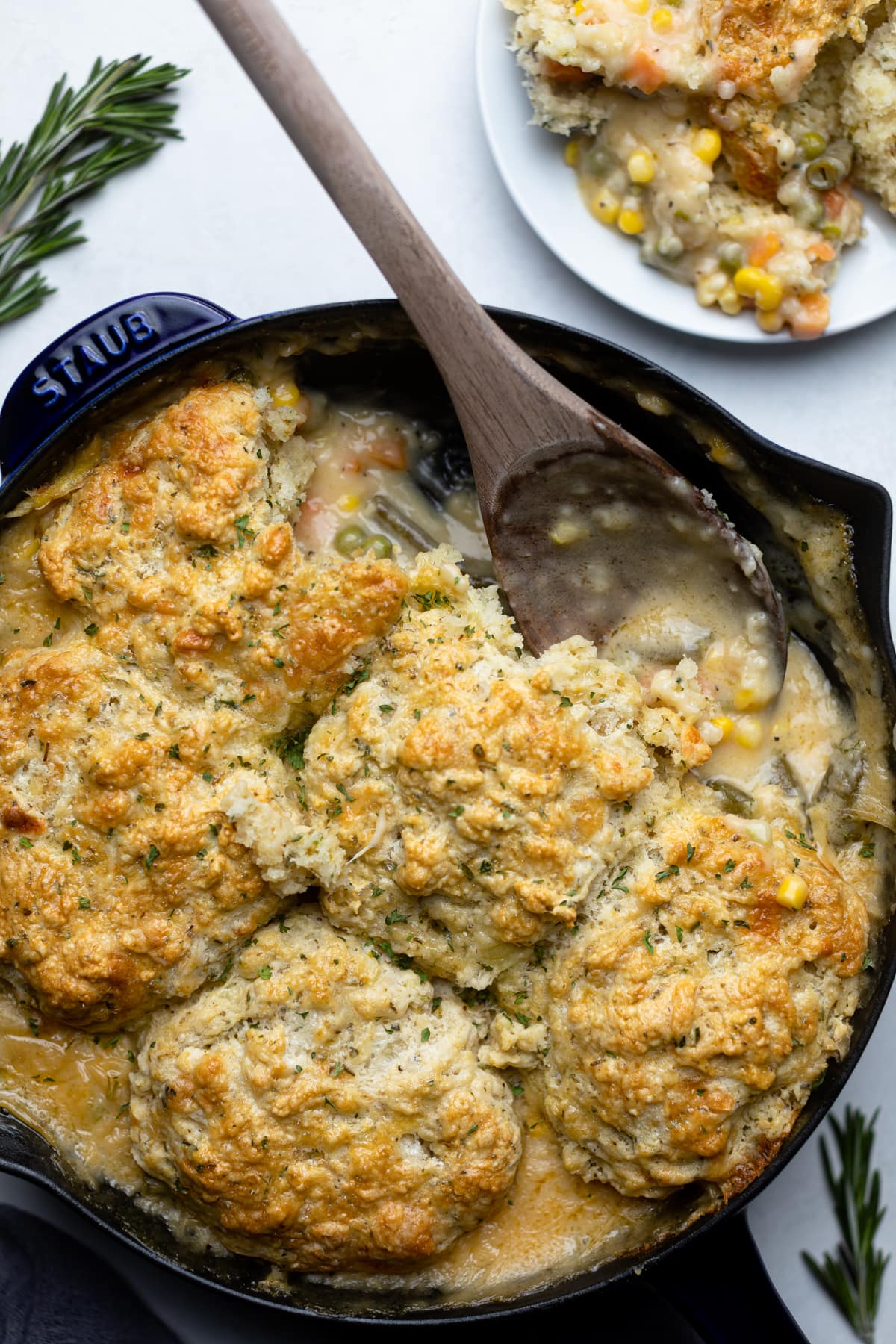 The best part of pot pie without any of the animal products! Your vegan friends will love this main course.
Perfection in a bowl! These unique mashed potatoes are sensational, sweet, and savory.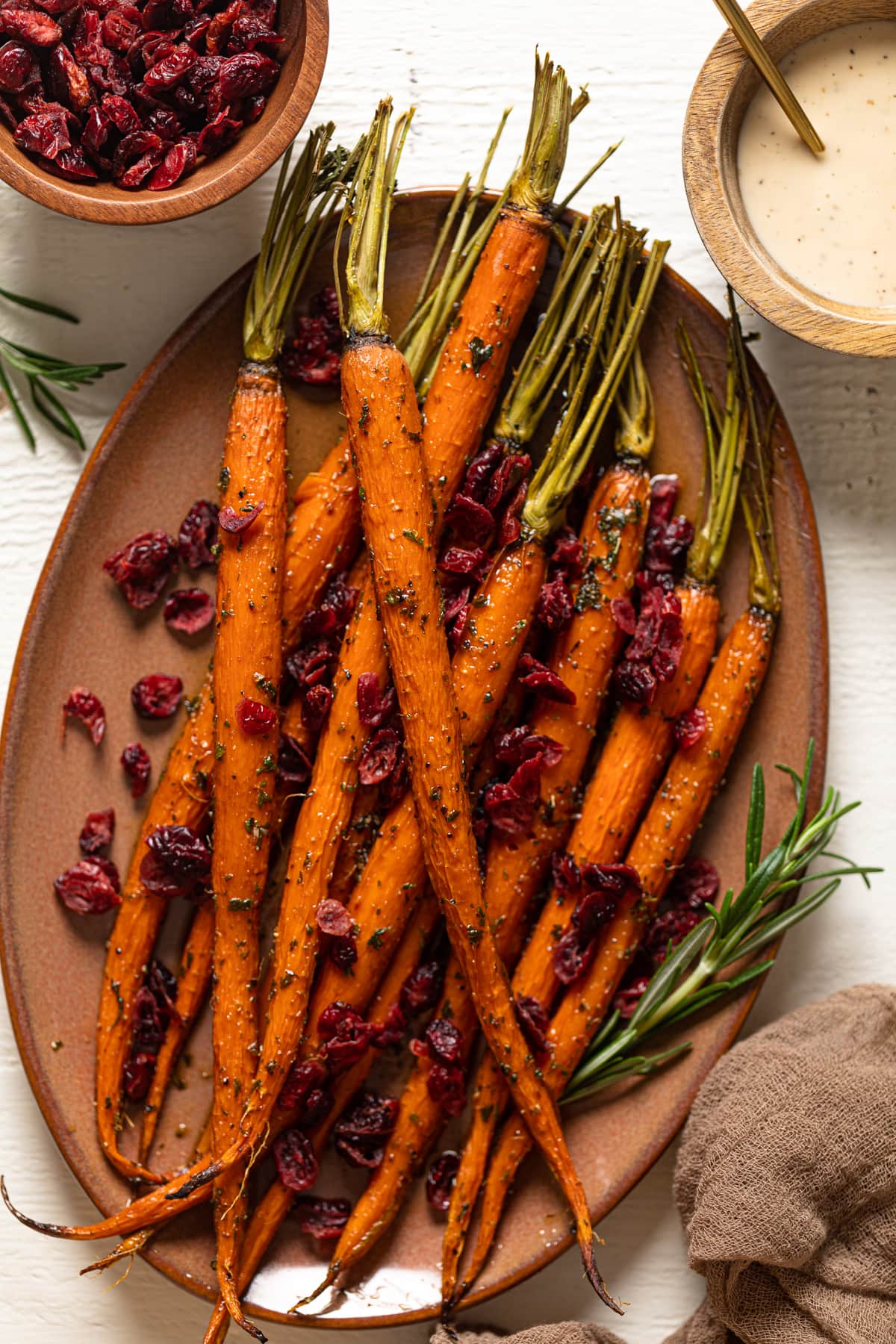 Carrots are naturally sweet when roasted, and go so well with fried fruit. Try these carrots today!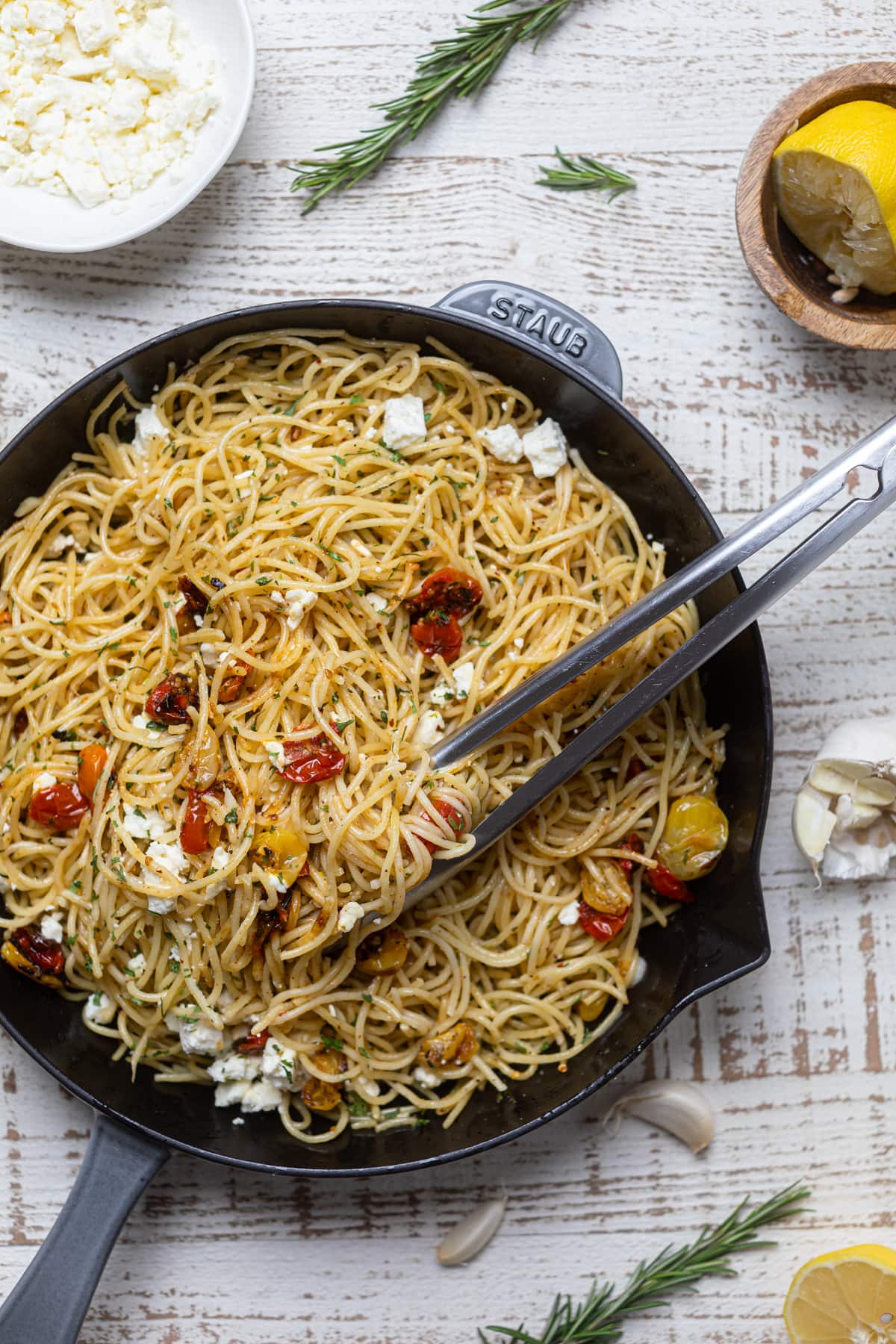 Once you learn how to make browned butter, you'll add it to everything, including this succulent pasta dish!
You love your friends, so treat them to some delectable dishes this Autumn. Friendsgiving is an opportunity to show people that you care. What better way to show them than through food?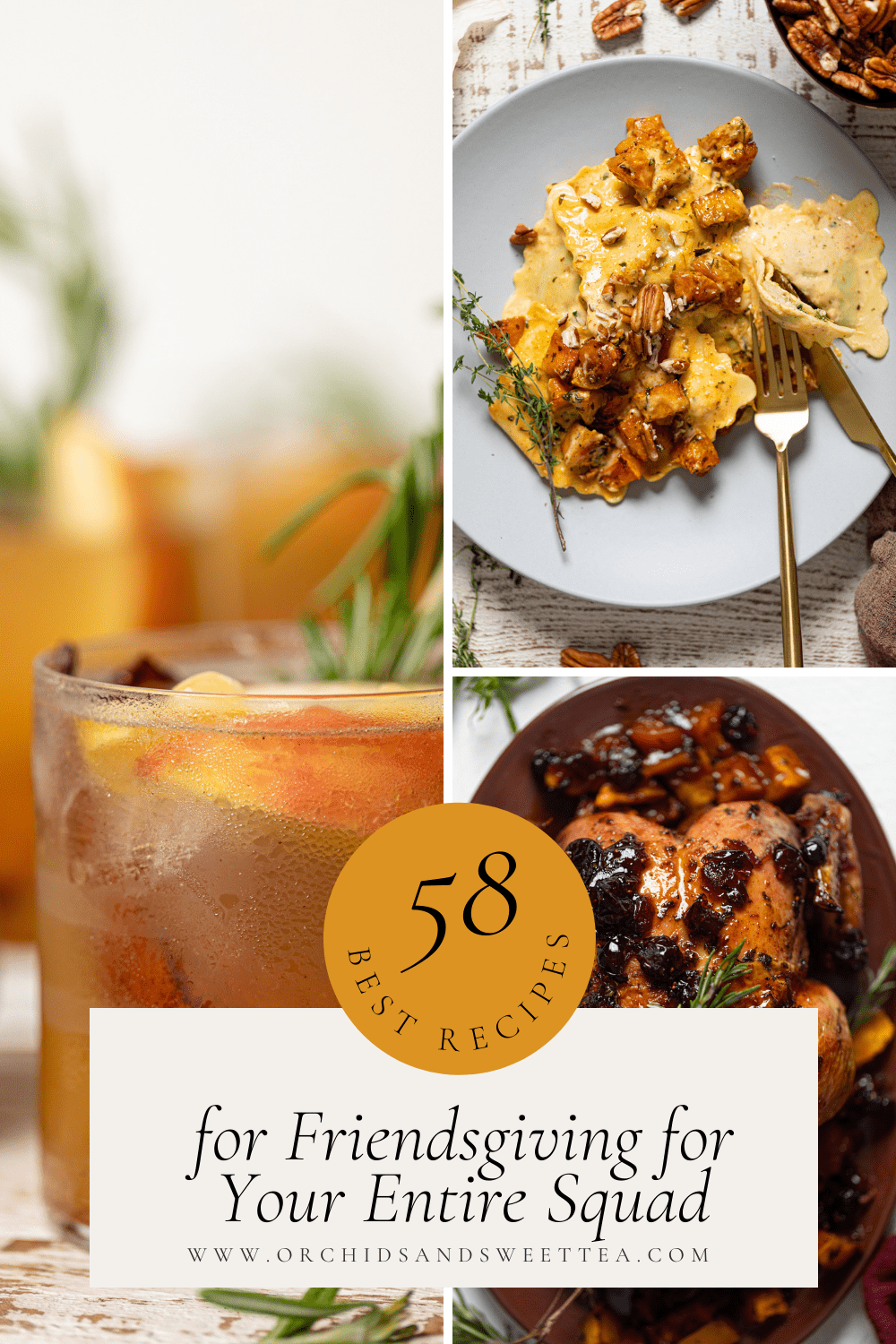 Cook for your loved ones and you will never be lonely! Choose one or more of these 58 dishes for your Friendsgiving table this year.