Vegans + vegetarians unite! Feast your eyes on my go-to collection of the 50 Ultimate Plant-Based Thanksgiving Recipes--- Explore a range of refreshing mocktails + drinks, delicious sides, hearty main courses + luscious desserts—all entirely plant-based, with gluten-free options galore! Perfect for Thanksgiving, holiday gatherings, and beyond! Bursting with flavor + just as delicious as traditional favorites!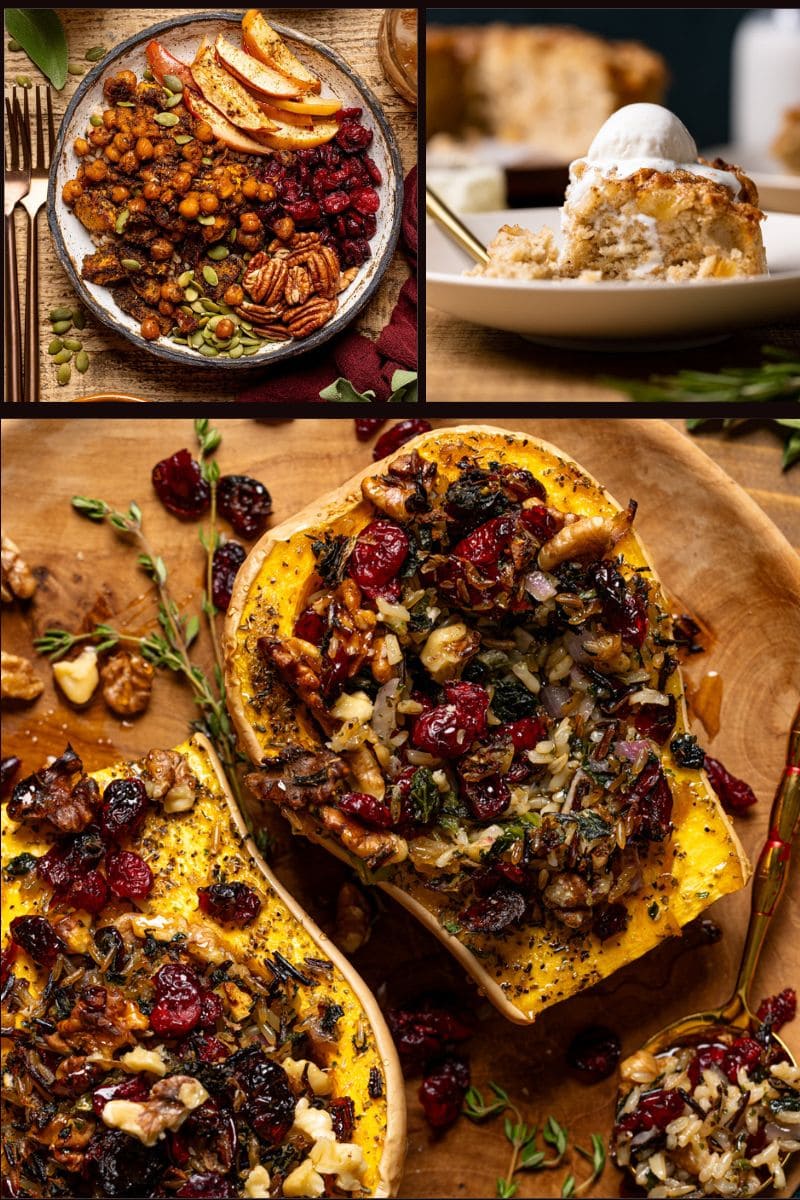 Ah, Thanksgiving—the time for giving thanks and feasting. But for our vegan + vegetarian friends, it can also mean limited meal options among the buttery, turkey-filled, bacon-laden dishes.
If there's one thing I won't stand for, it's anyone leaving my house hungry! So, this Thanksgiving, let's switch things up. Whether you're bringing a dish or running the show I've got the ultimate plant-based menu lined up to give you some inspiration. From drinks to sides, mains, and desserts, I'm here to show you how a vegan feast can steal the spotlight--Everyone gets to savor the feast without feeling like they're missing out on a thing!
Check out 50 Ultimate Plant-Based Thanksgiving Recipes for your table this year.
Jump to:
DRINKS:
Cranberries, citrus, and spices are the perfect trifecta for a refreshing Thanksgiving mocktail.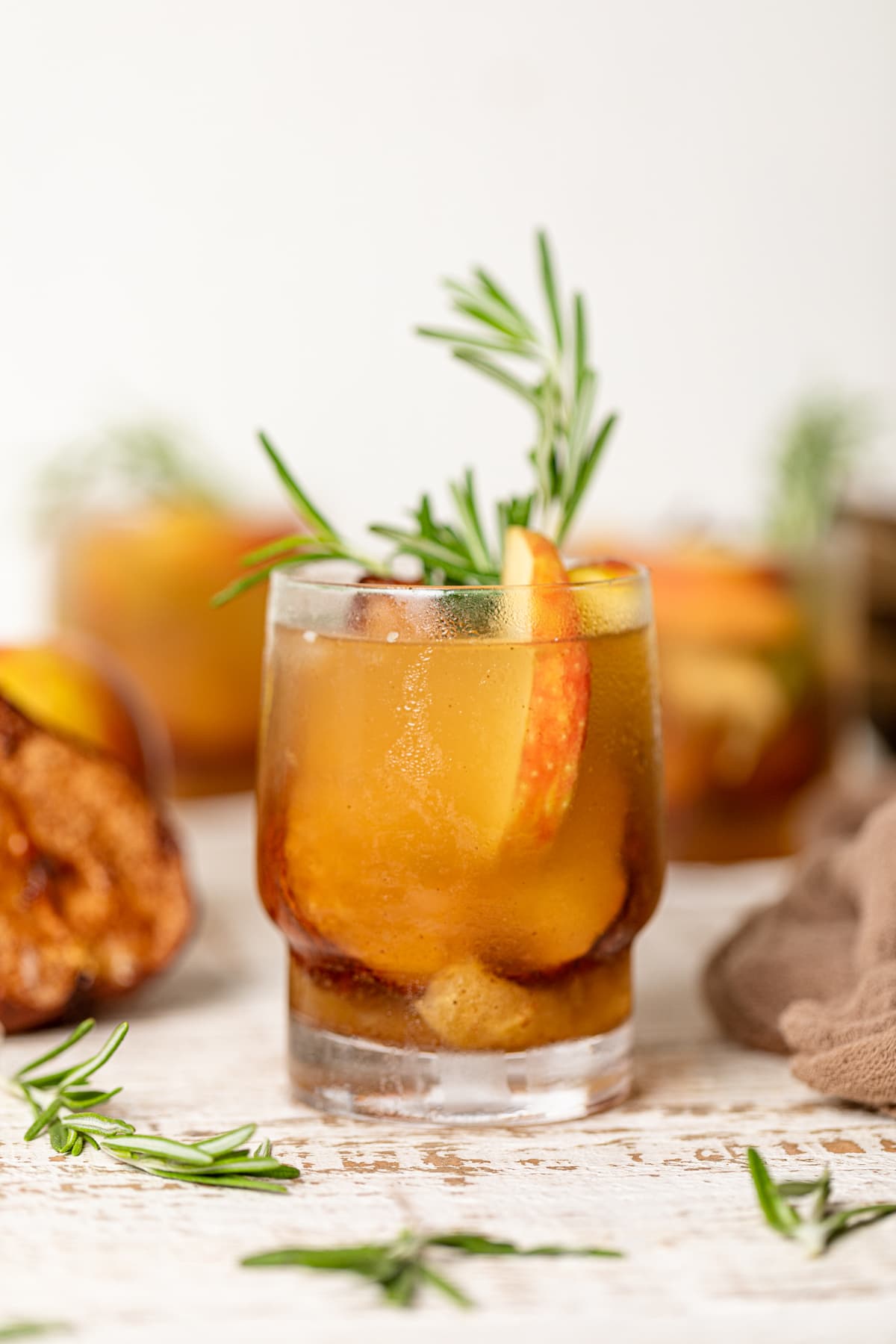 Apples and pears are so similar, yet so different. Combining them both into a mocktail makes for a festive and unexpected flavor combo!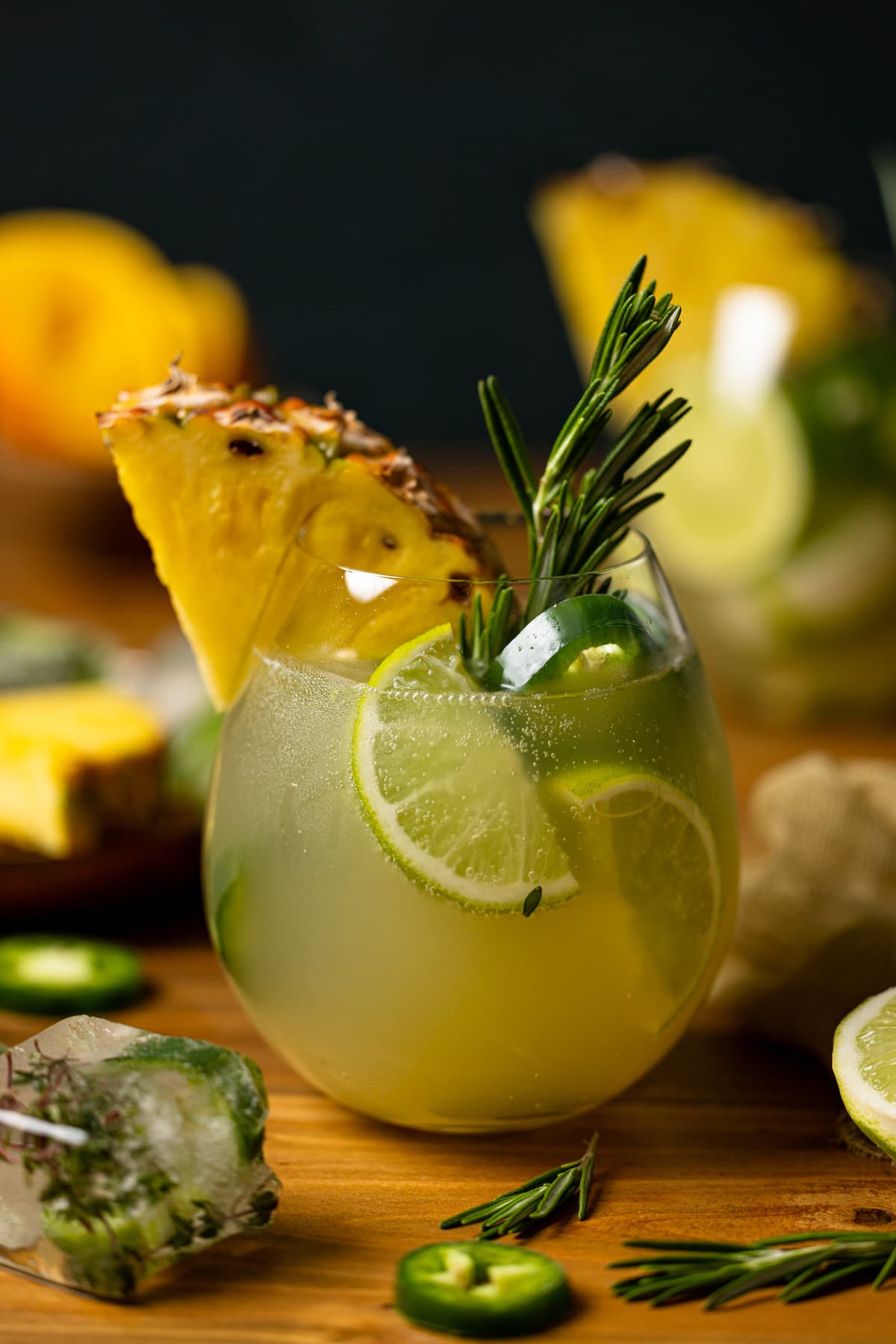 Sweetness sometimes calls for spice, especially in a festive mocktail. This jalapeno-centered drink is well-balanced and totally addictive!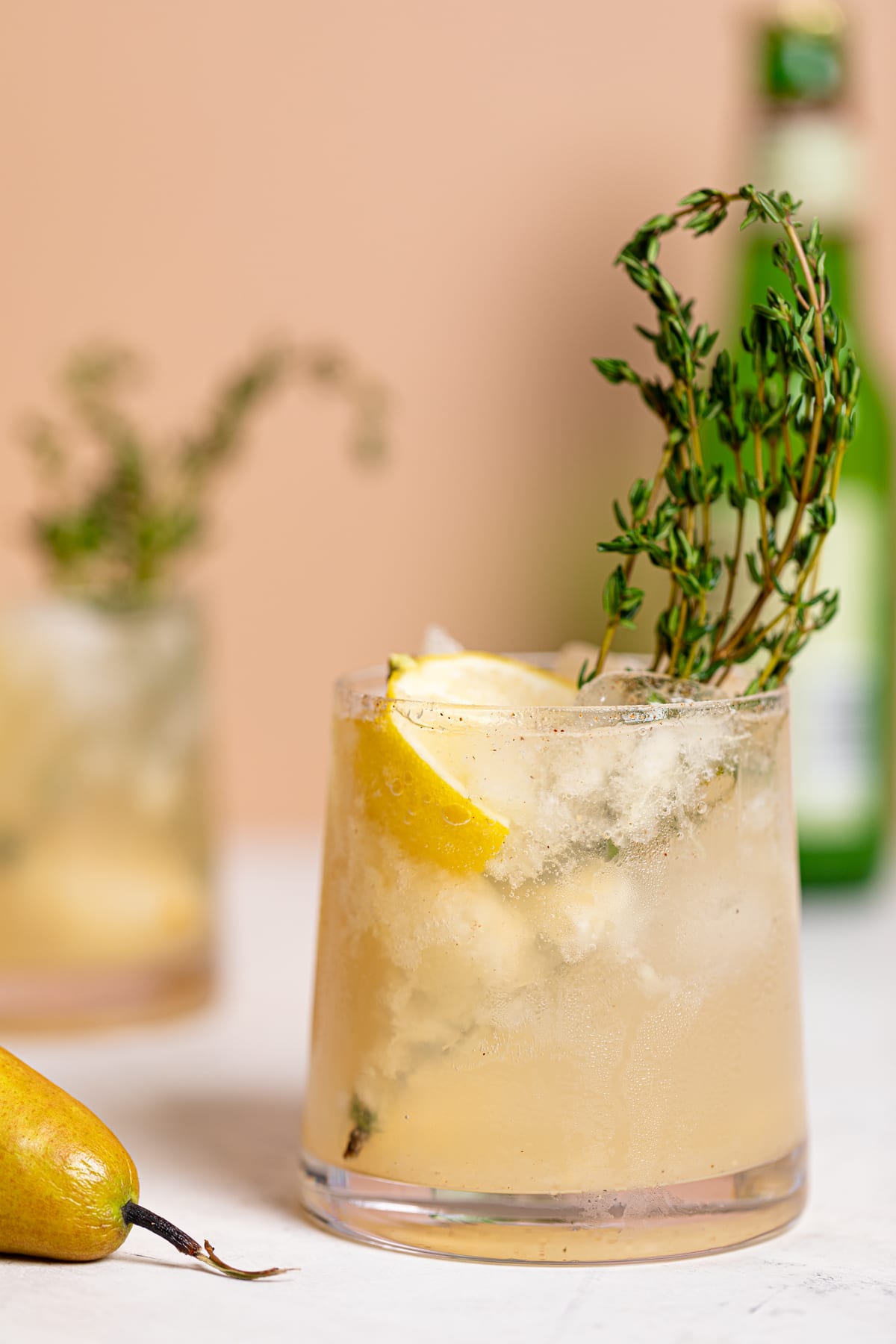 Herby thyme and spicy ginger come together in a mocktail that tastes exactly like the holidays.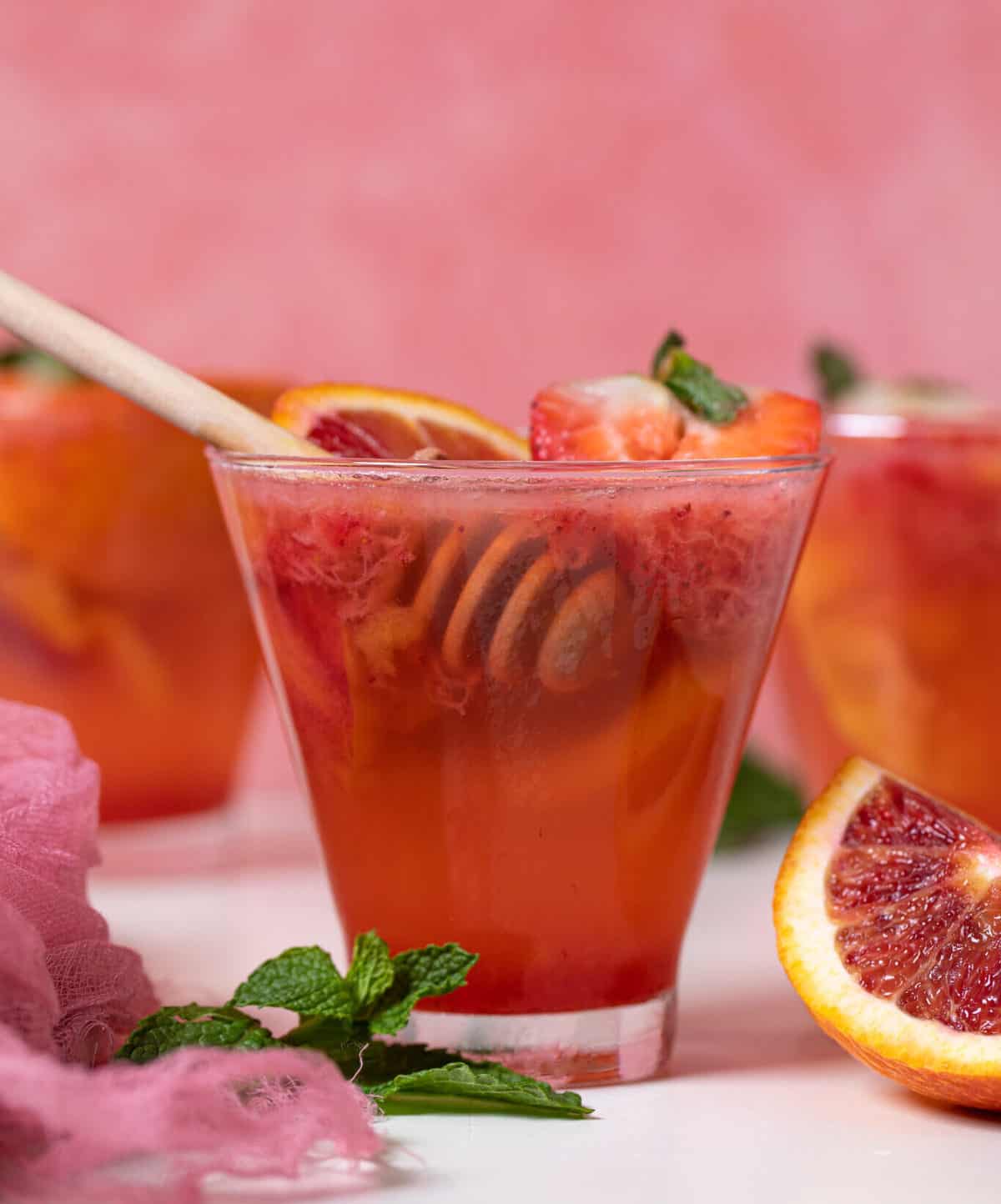 This festive red mocktail is fruity, delicate, and lightly sweet. Perfectly sippable!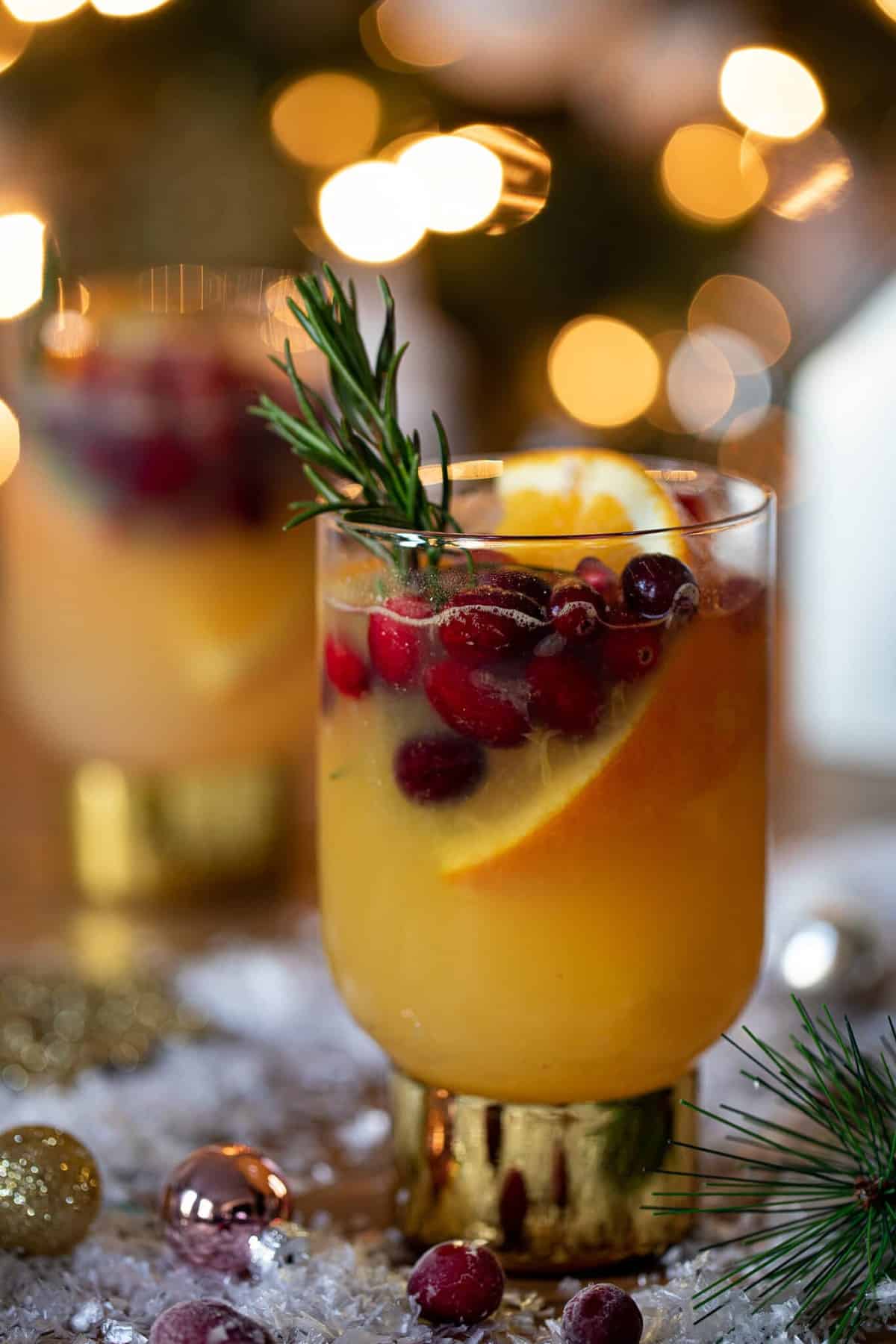 Cranberry and orange are the signature flavors of Thanksgiving. Adults and kids alike will love this drink alongside their festive appetizers!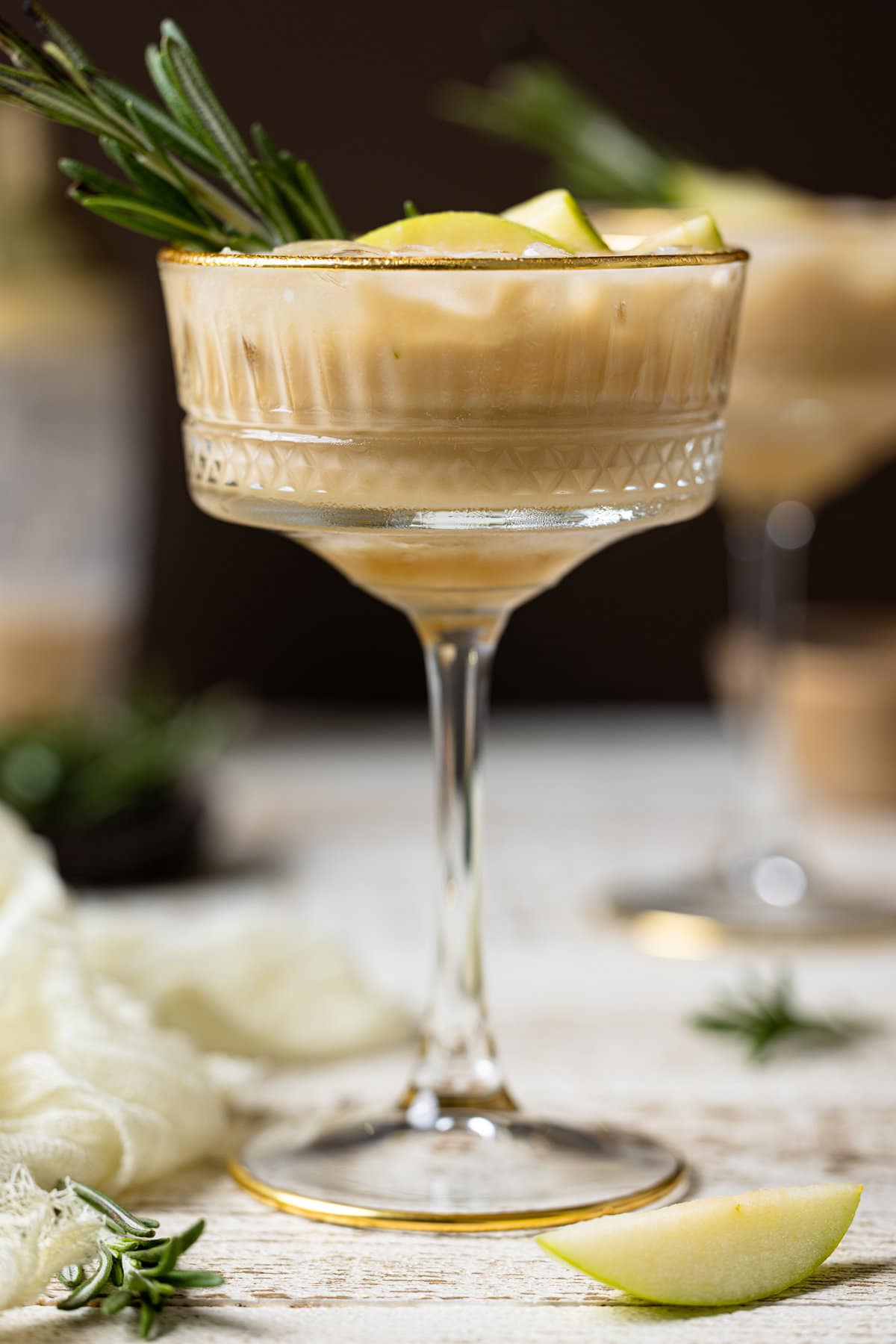 Adding apple and caramel to an espresso martini creates an unbeatable combination!
APPETIZERS: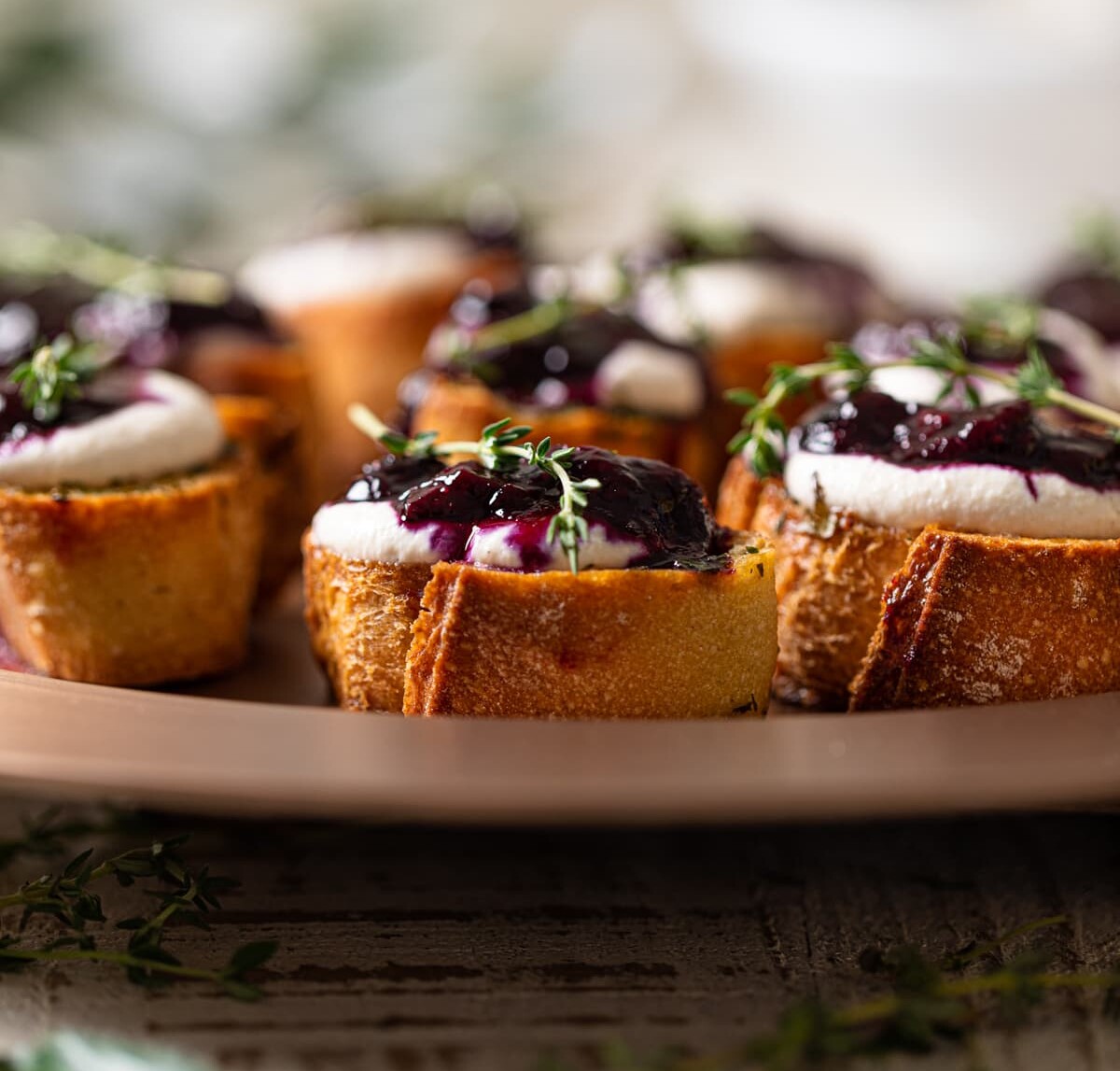 Crostinis are incredibly versatile and simple appetizers that you can customize to your heart's content! And how adorable is it that the word translates to "little toasts" in Italian? So cute!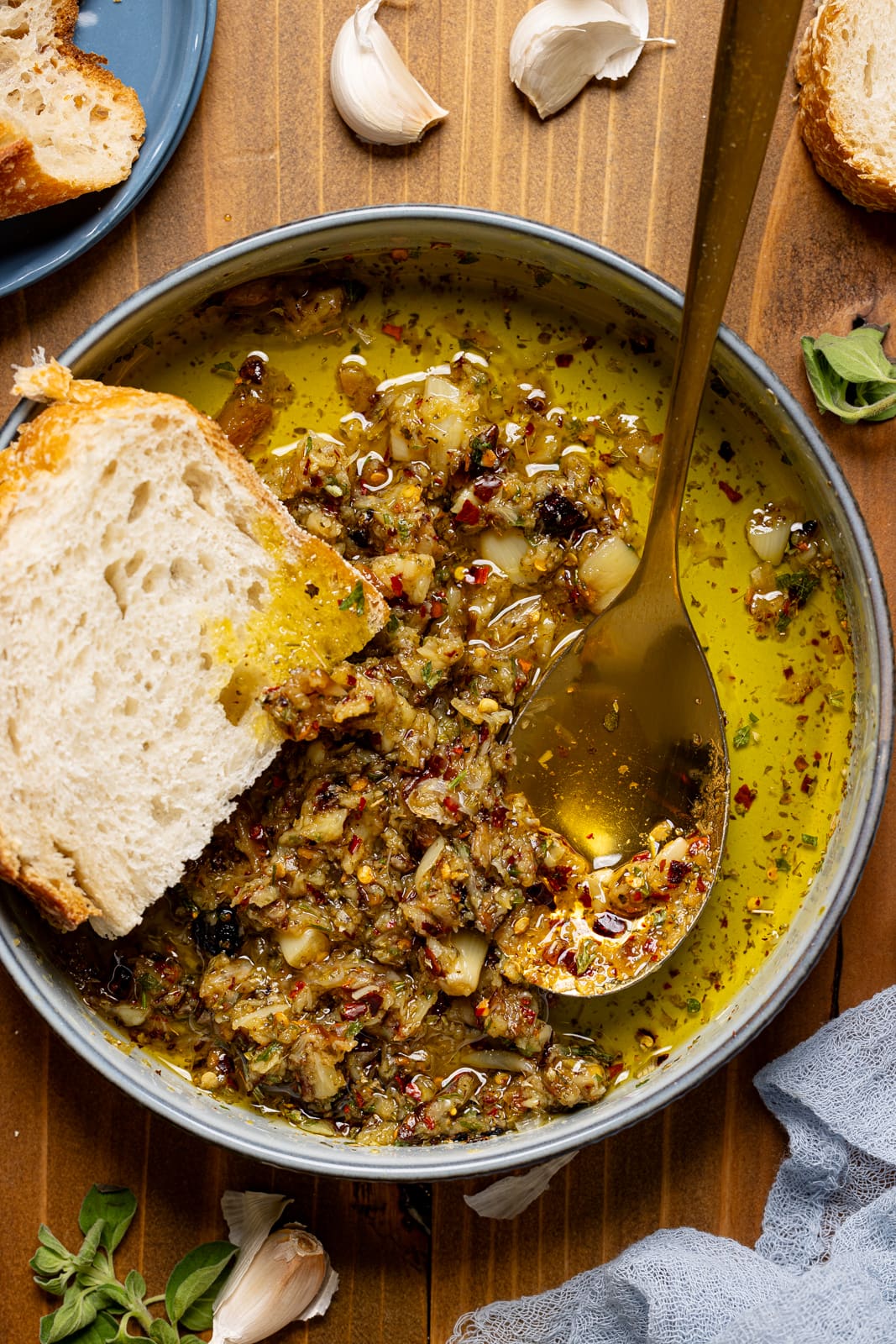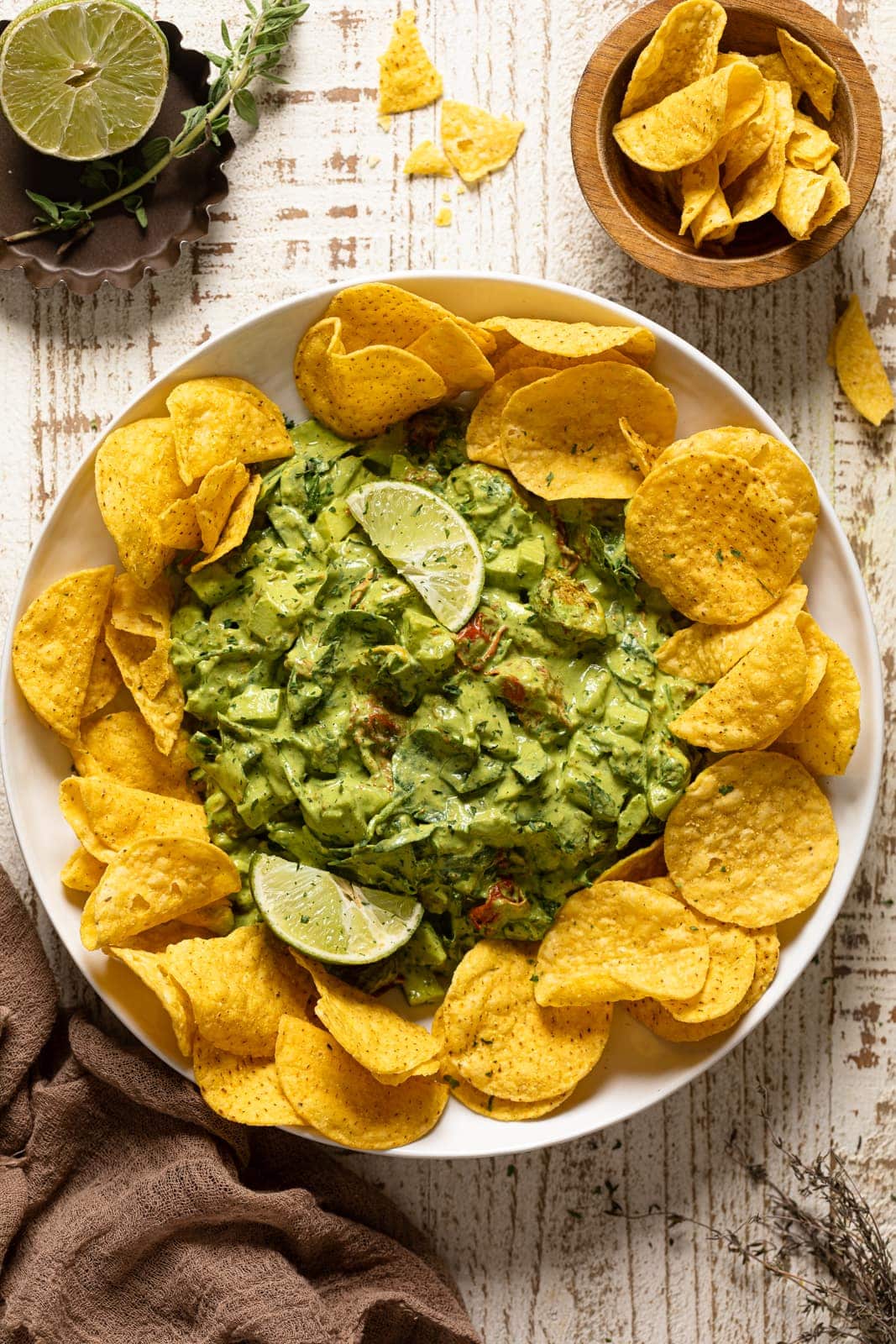 Dips are always a crowd-pleaser, and I make sure to have a variety to keep everyone happy!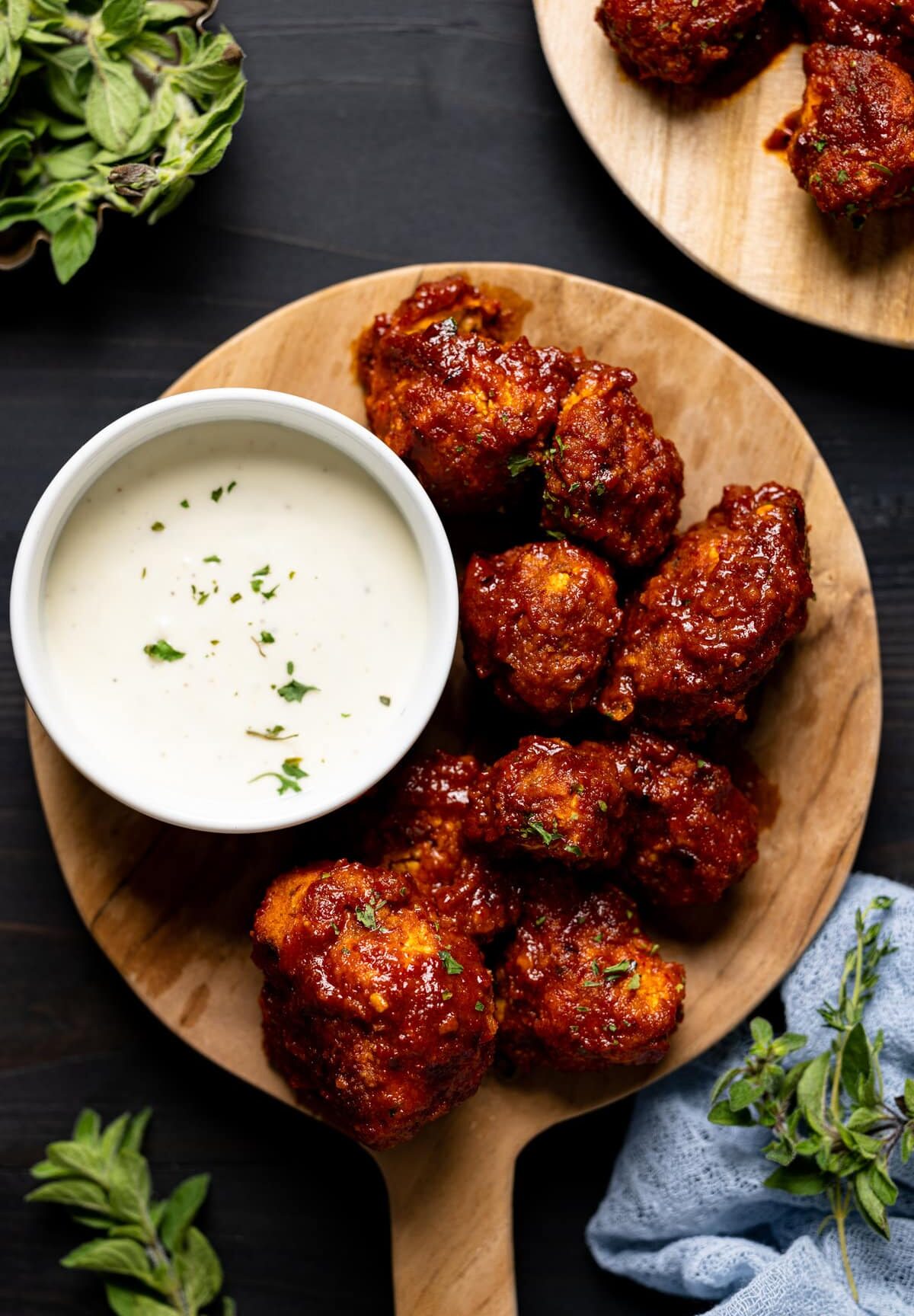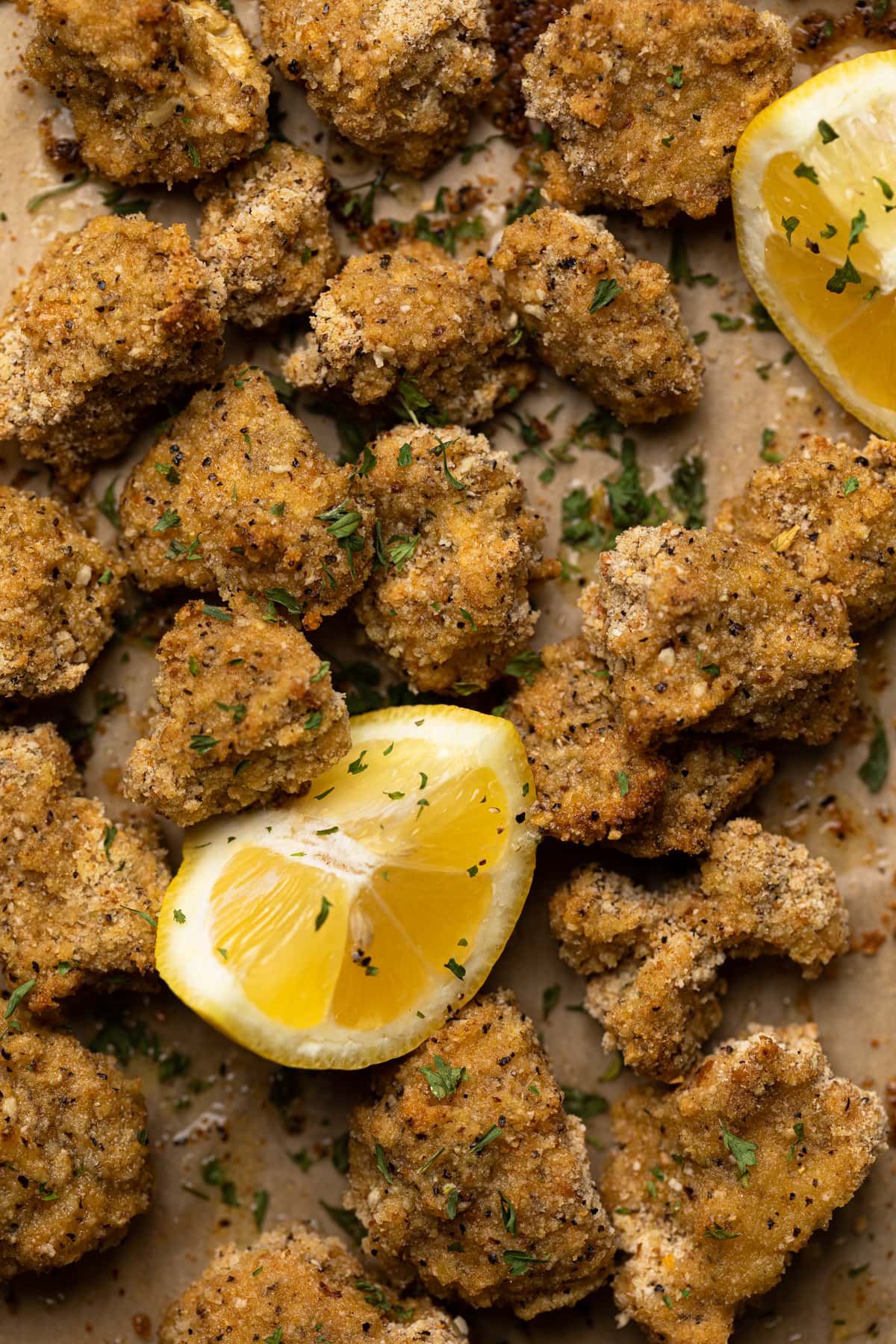 Cauliflower "wings" are a delightful twist—crispy and bursting with flavor, they make for a delicious appetizer option!
SIDES: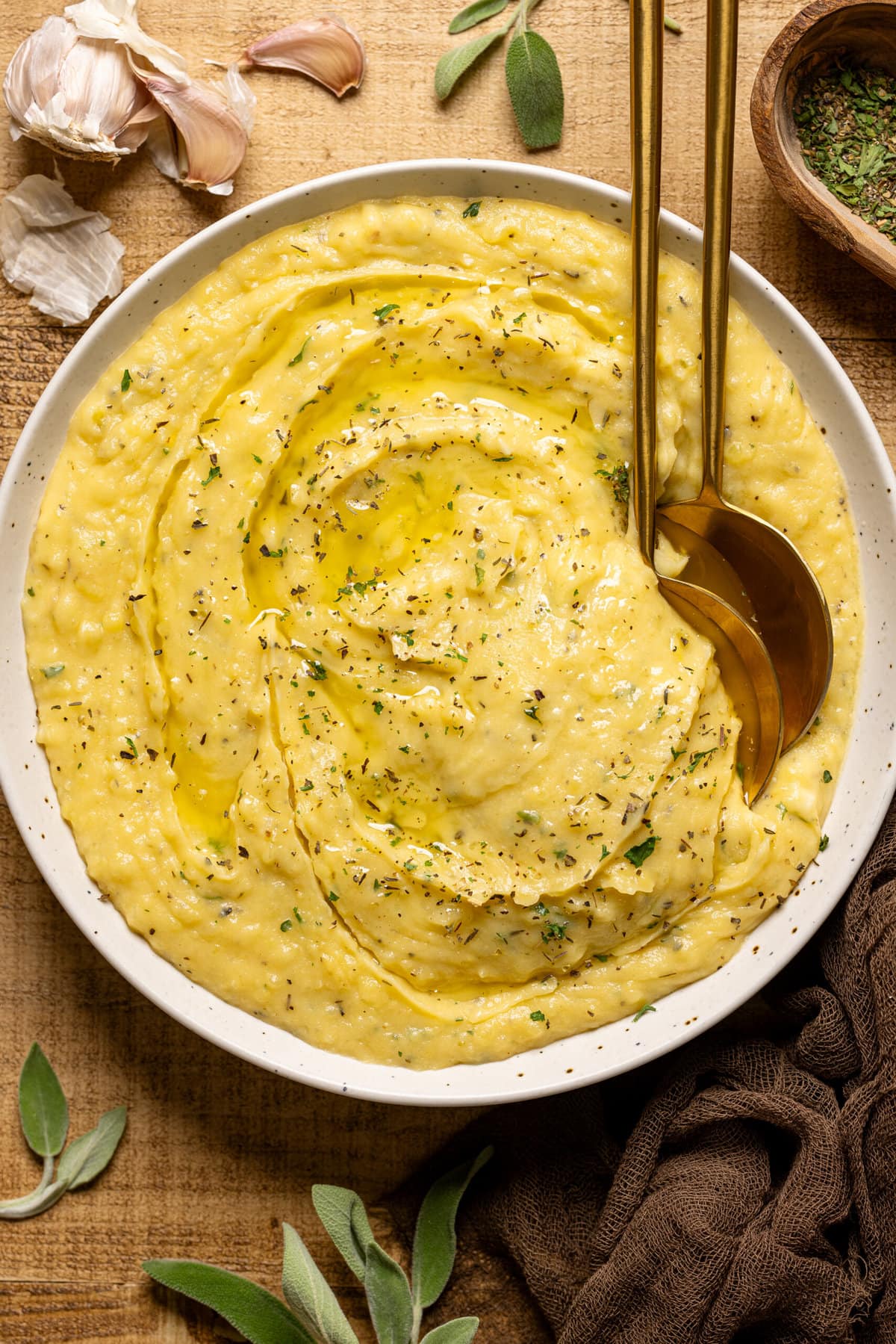 What's a Thanksgiving feast without mashed potatoes? Everyone can savor them without even noticing the difference!
#15. Vegan Skillet Sweet Potato Casserole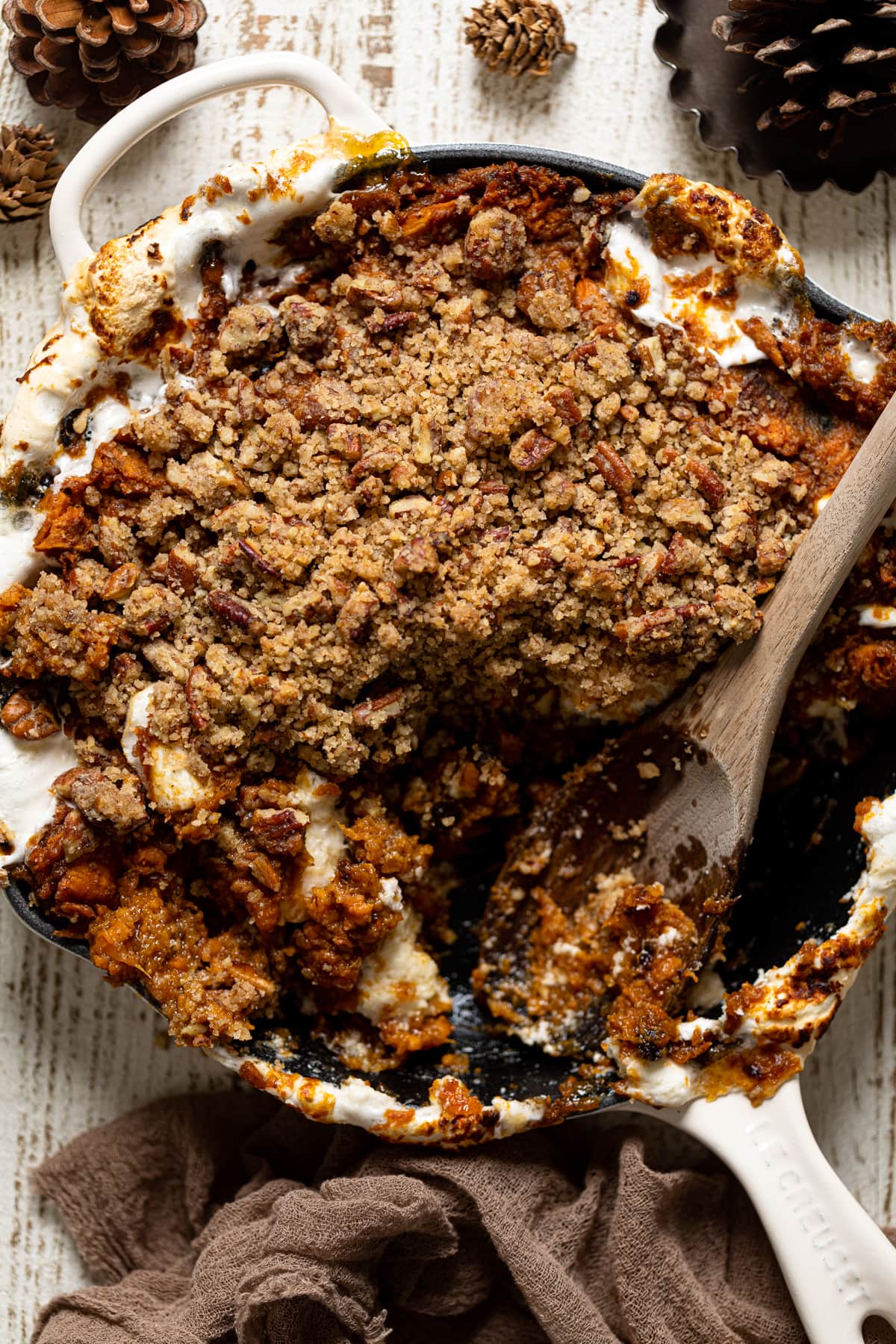 This sweet potato casserole will trump any other sweet potatoes that you've had. With a crisp nutty topping, you can't go wrong!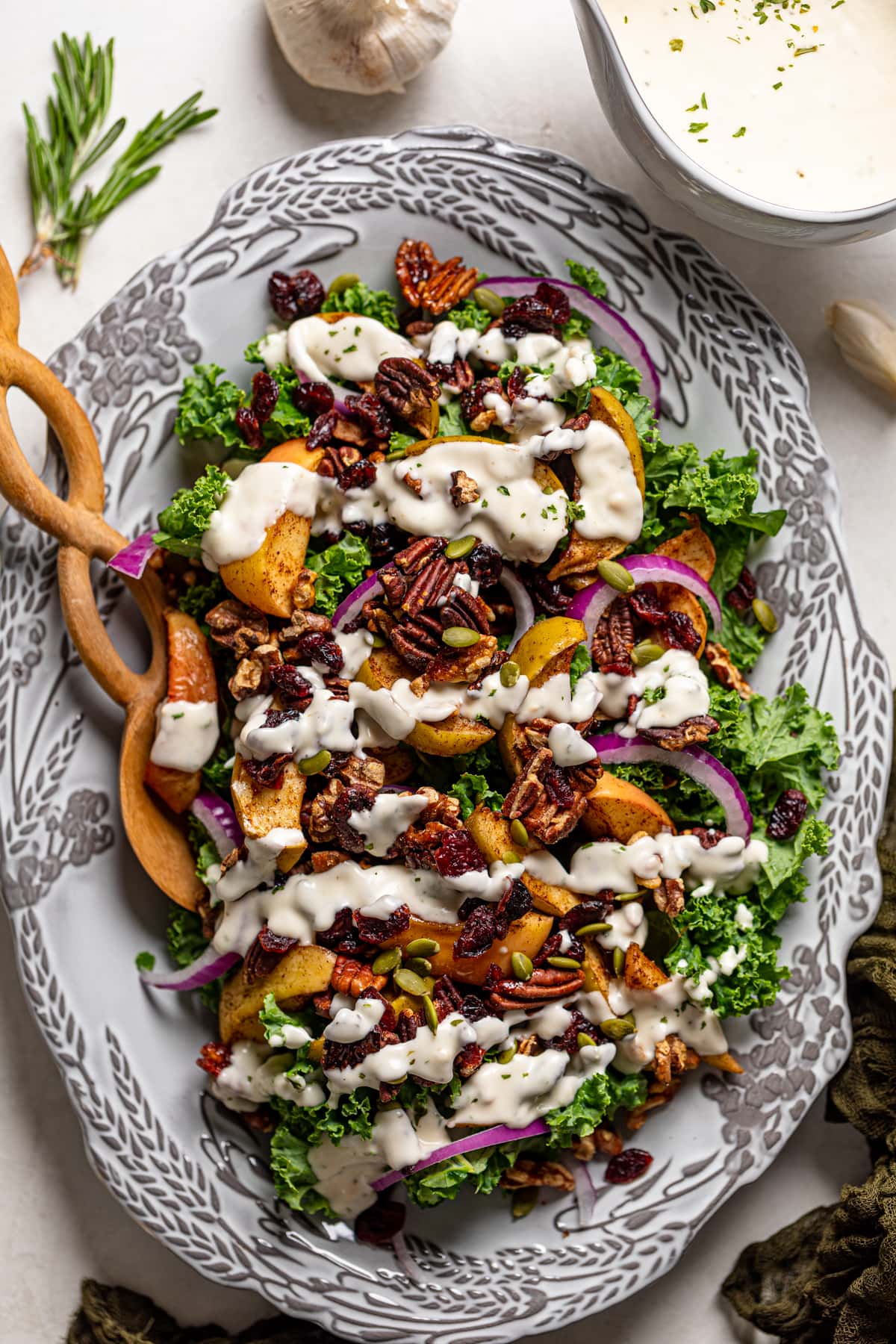 Kale, pecans, red onion, and a creamy dressing make the perfect salad on your Thanksgiving table. This is one of my favorite plant-based Thanksgiving recipes!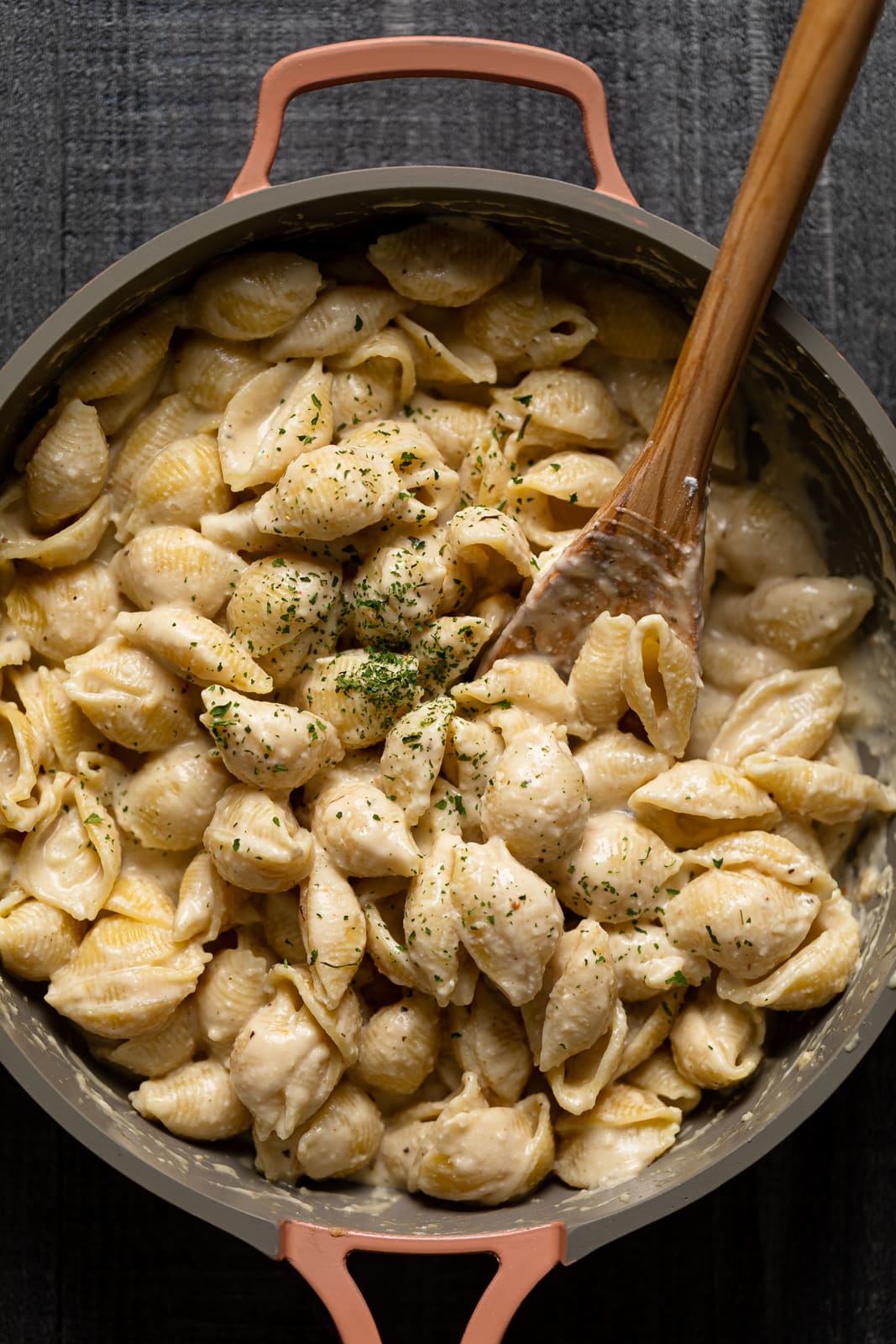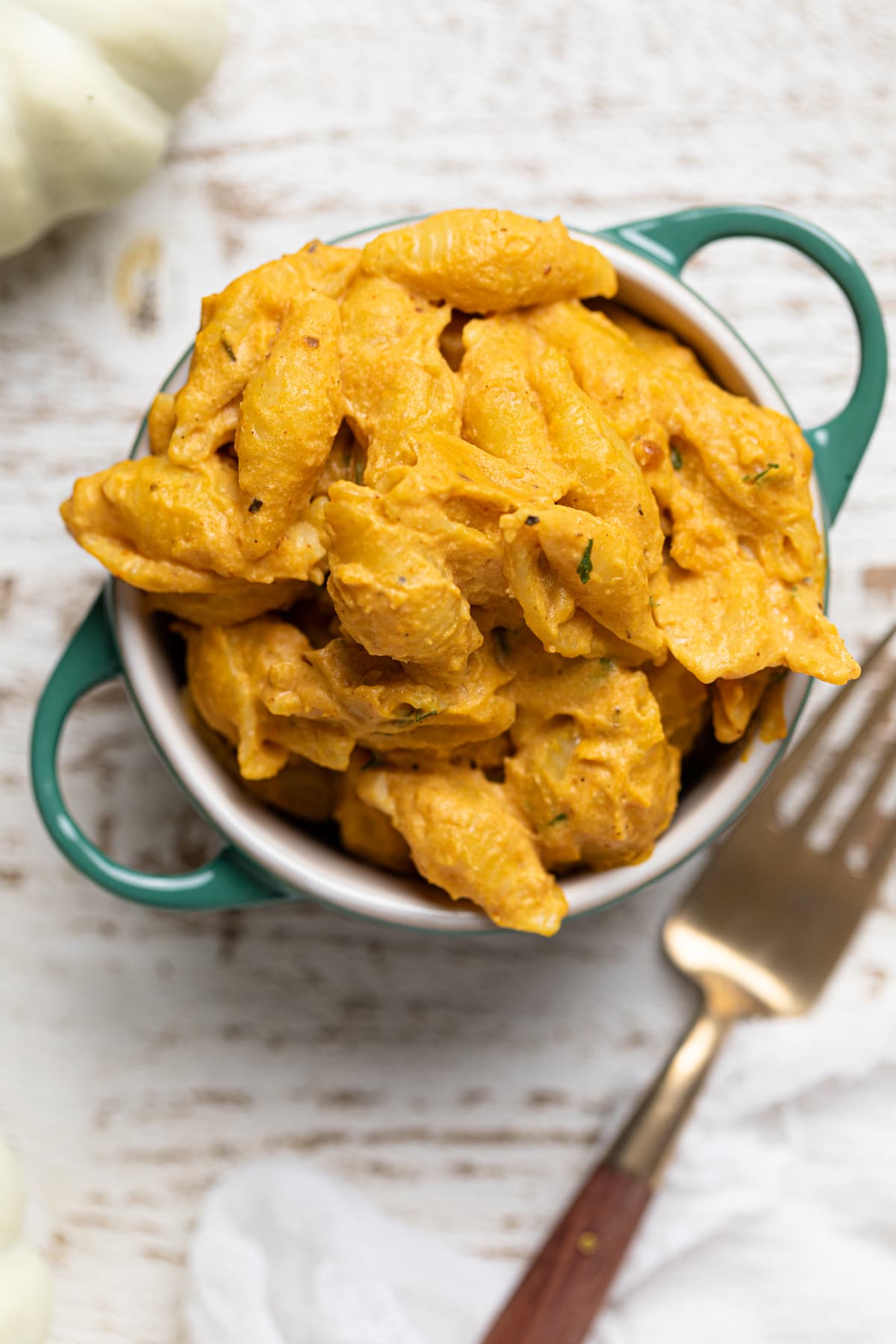 Everyone loves mac and cheese! This one is so rich and creamy, your family might not know its vegan!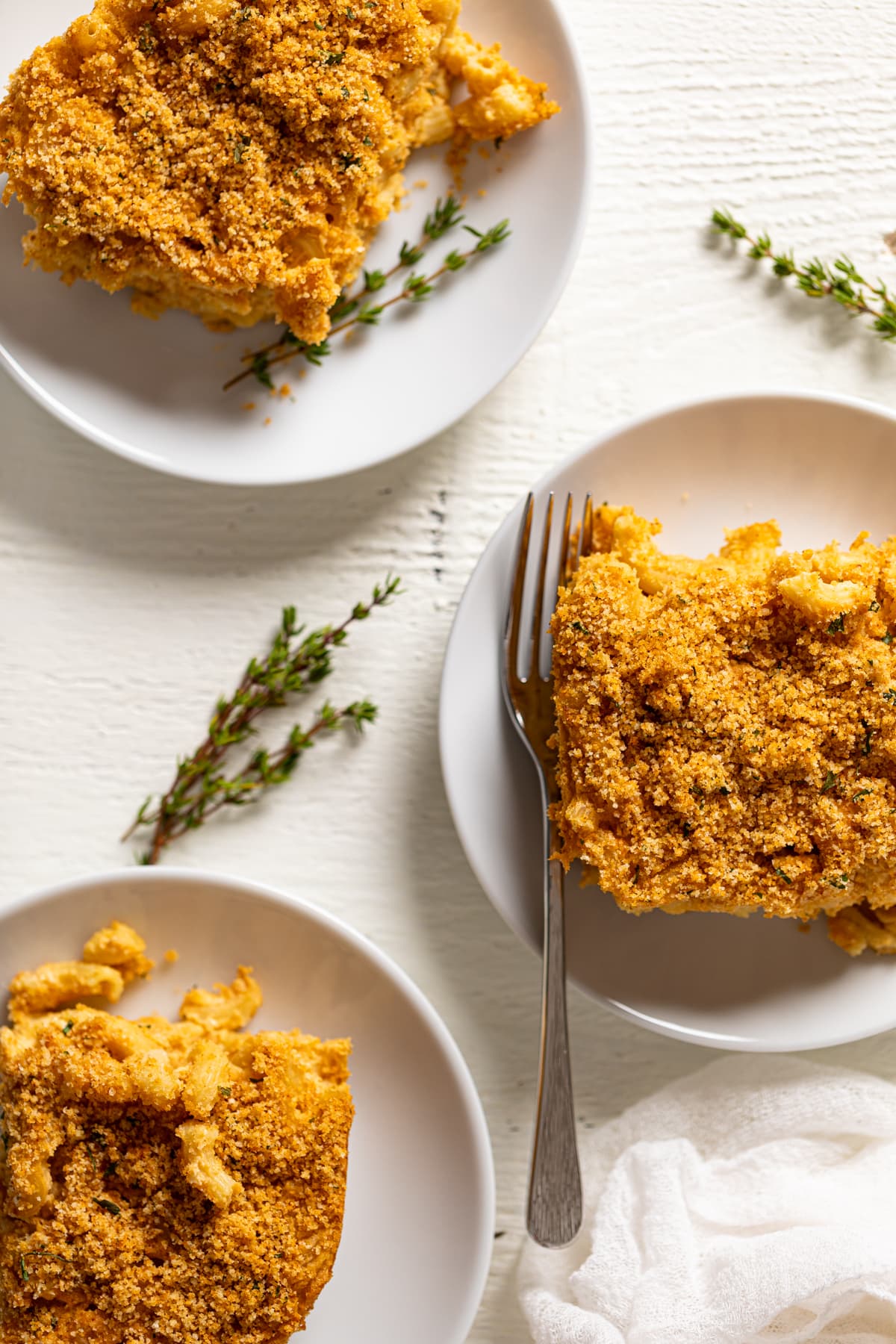 Add a little spice to your Thanksgiving with some vegan buffalo mac and cheese, which is baked until bubbly and crisp.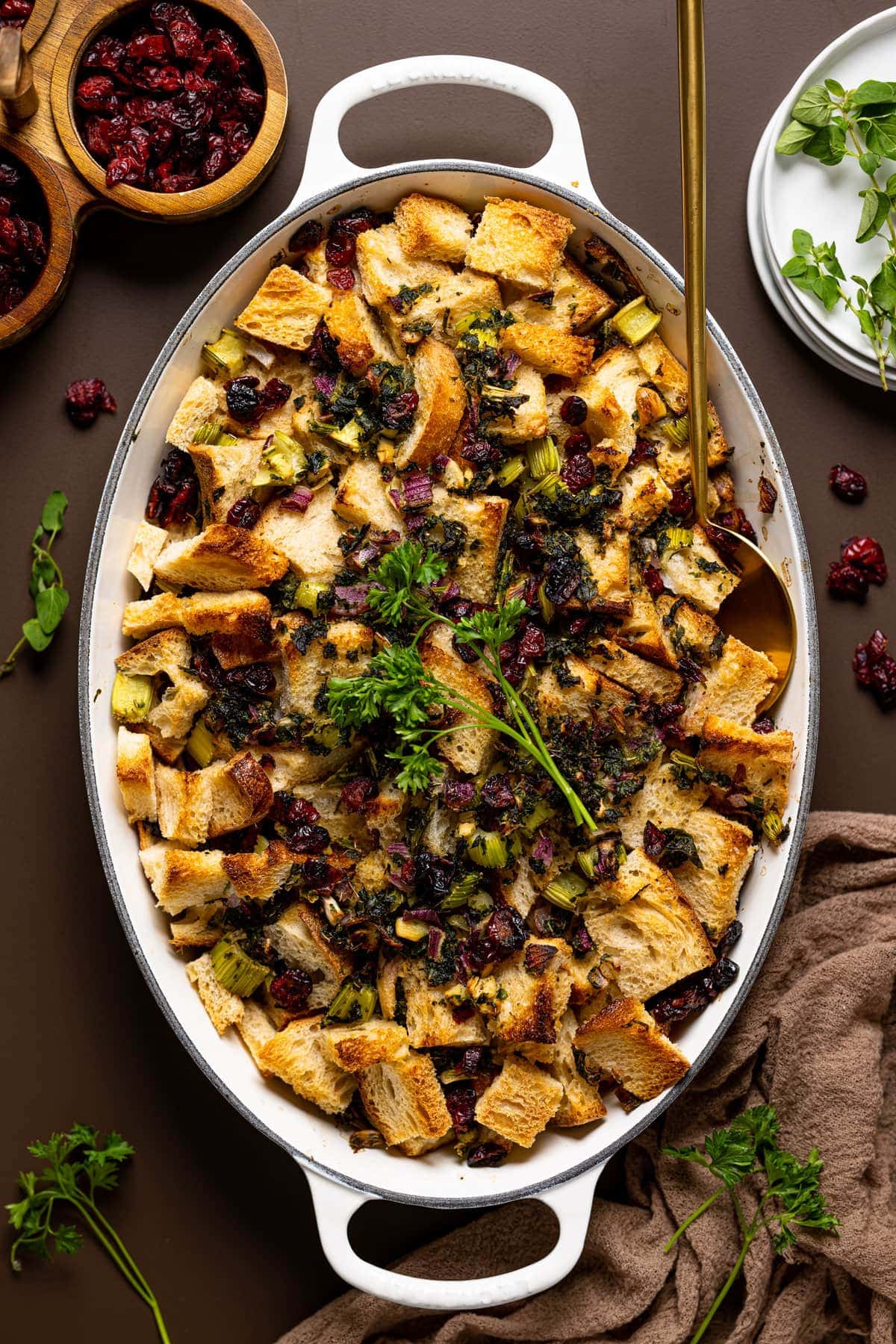 All stuffing needs good bread, texture, and a hint of sweetness. This vegan stuffing is everything you want.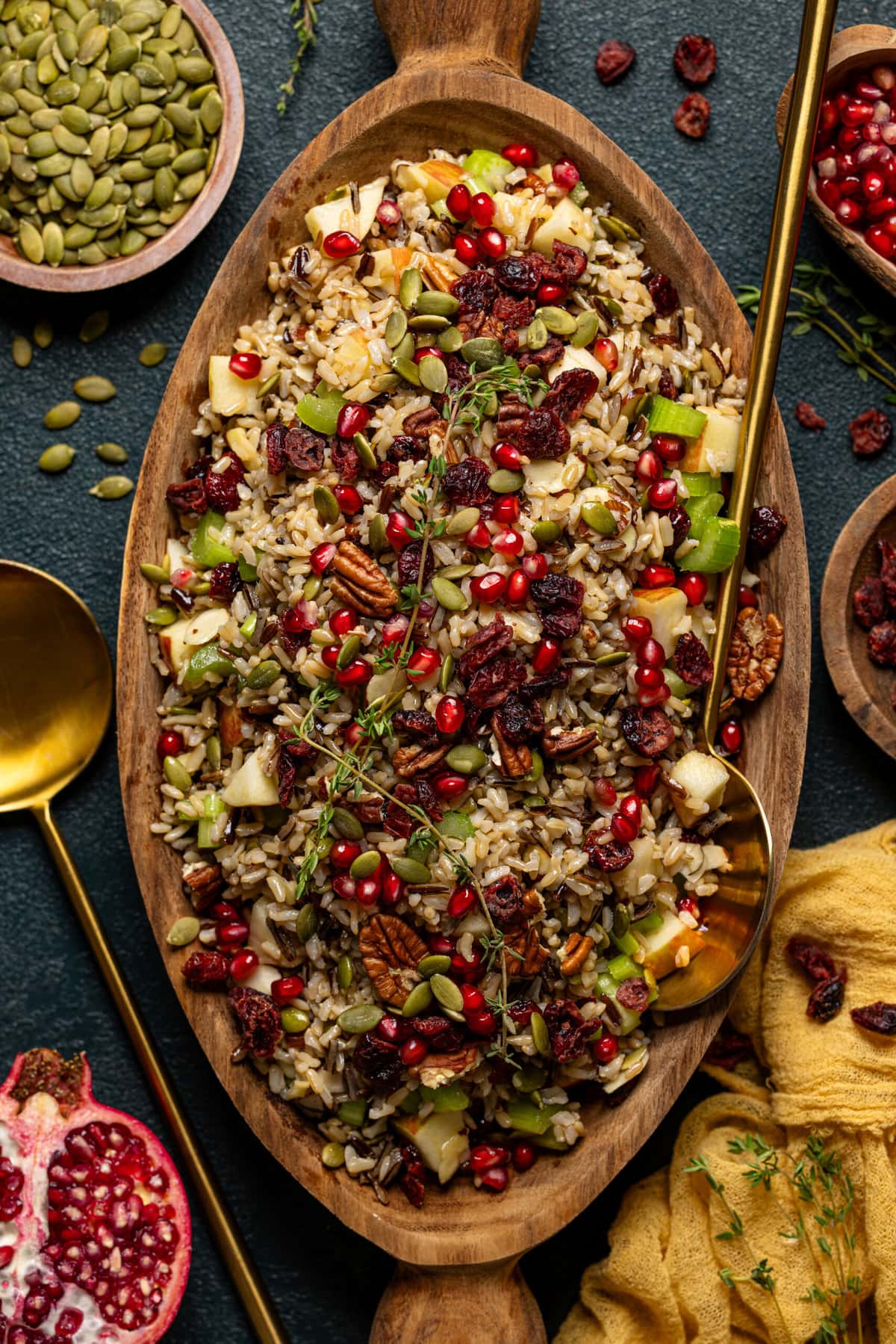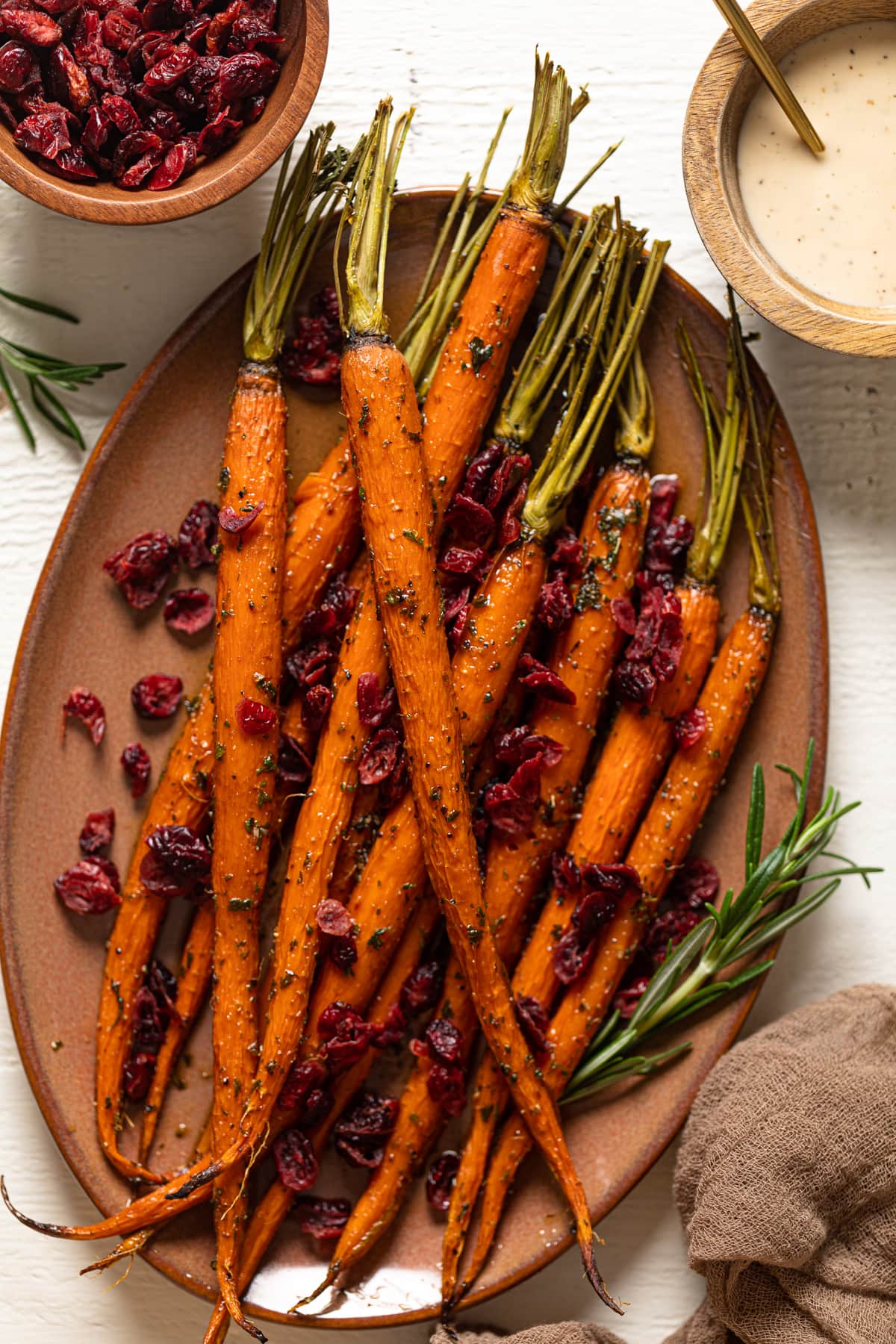 The sweetness in carrots goes so perfectly with dried fruit. Plus, everyone needs more veggies on their Thanksgiving tables!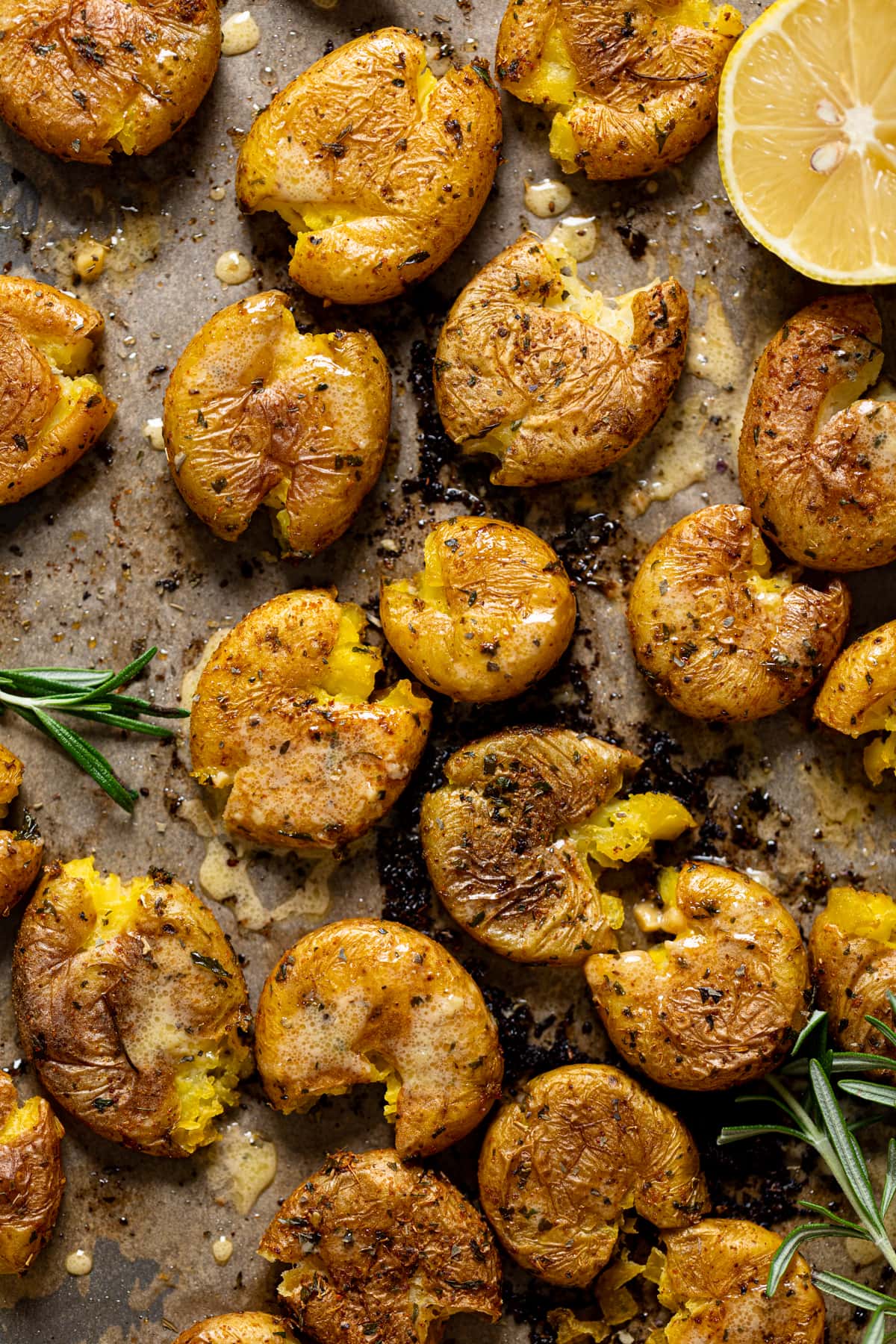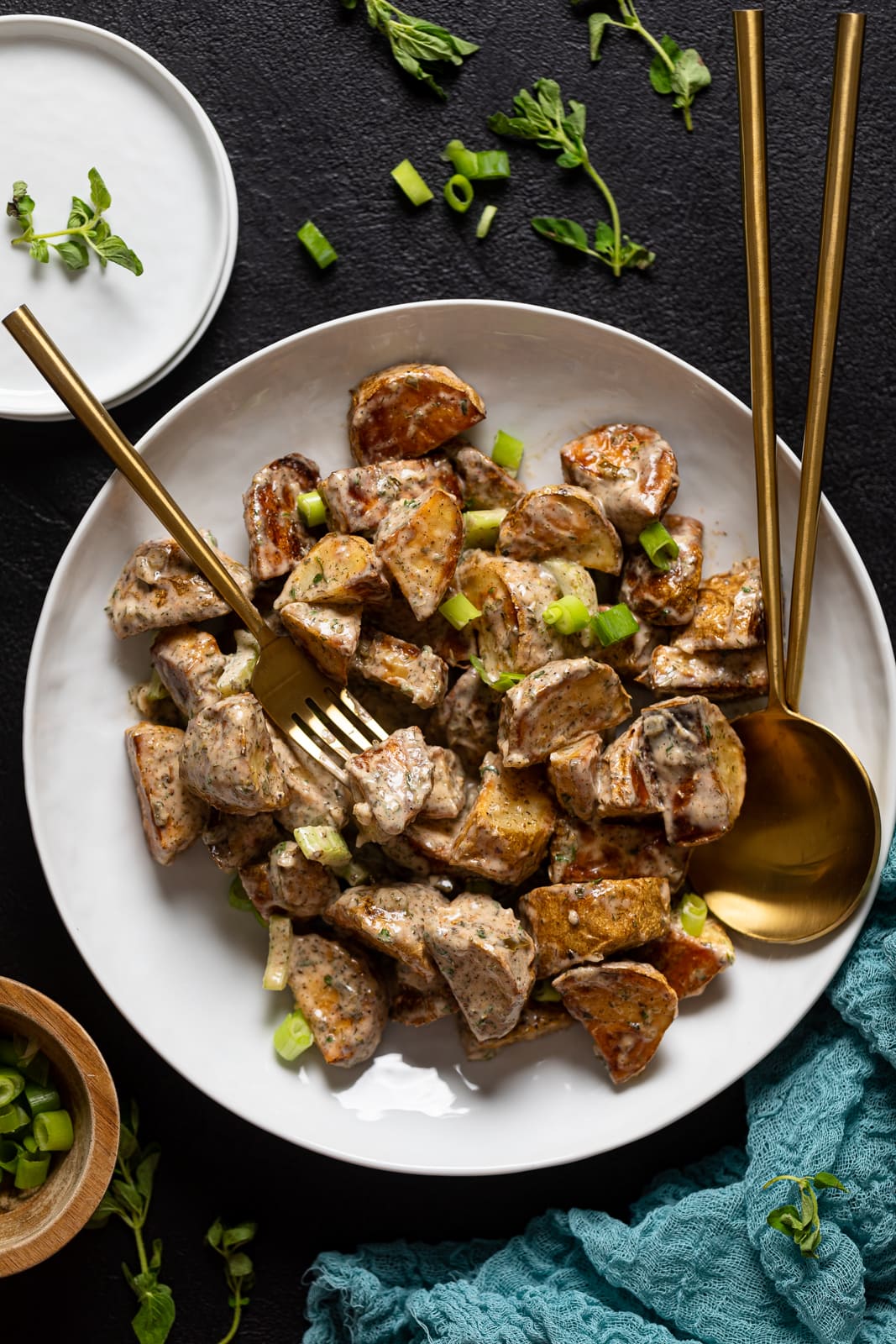 The more potatoes, the merrier at my holiday table! They always disappear so fast.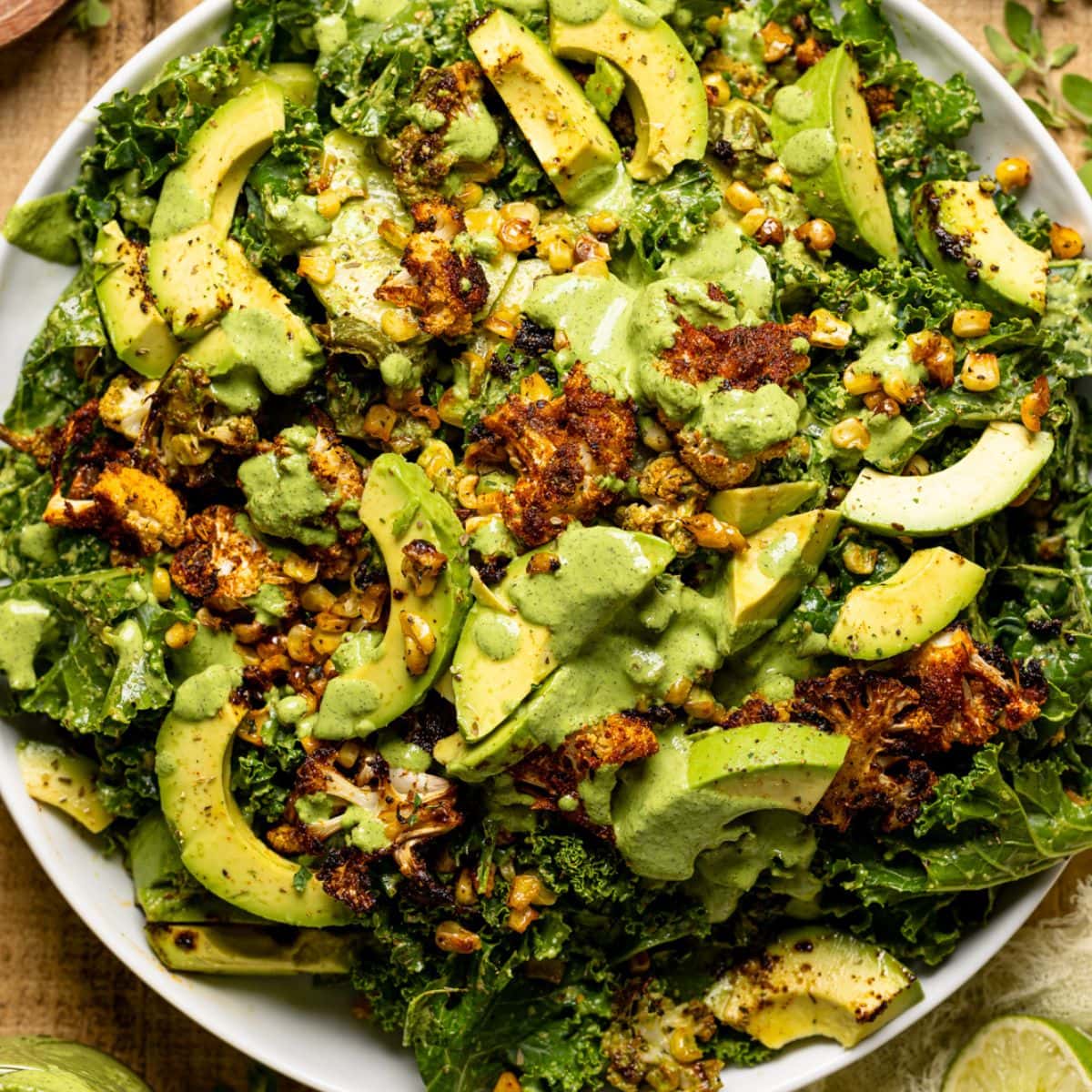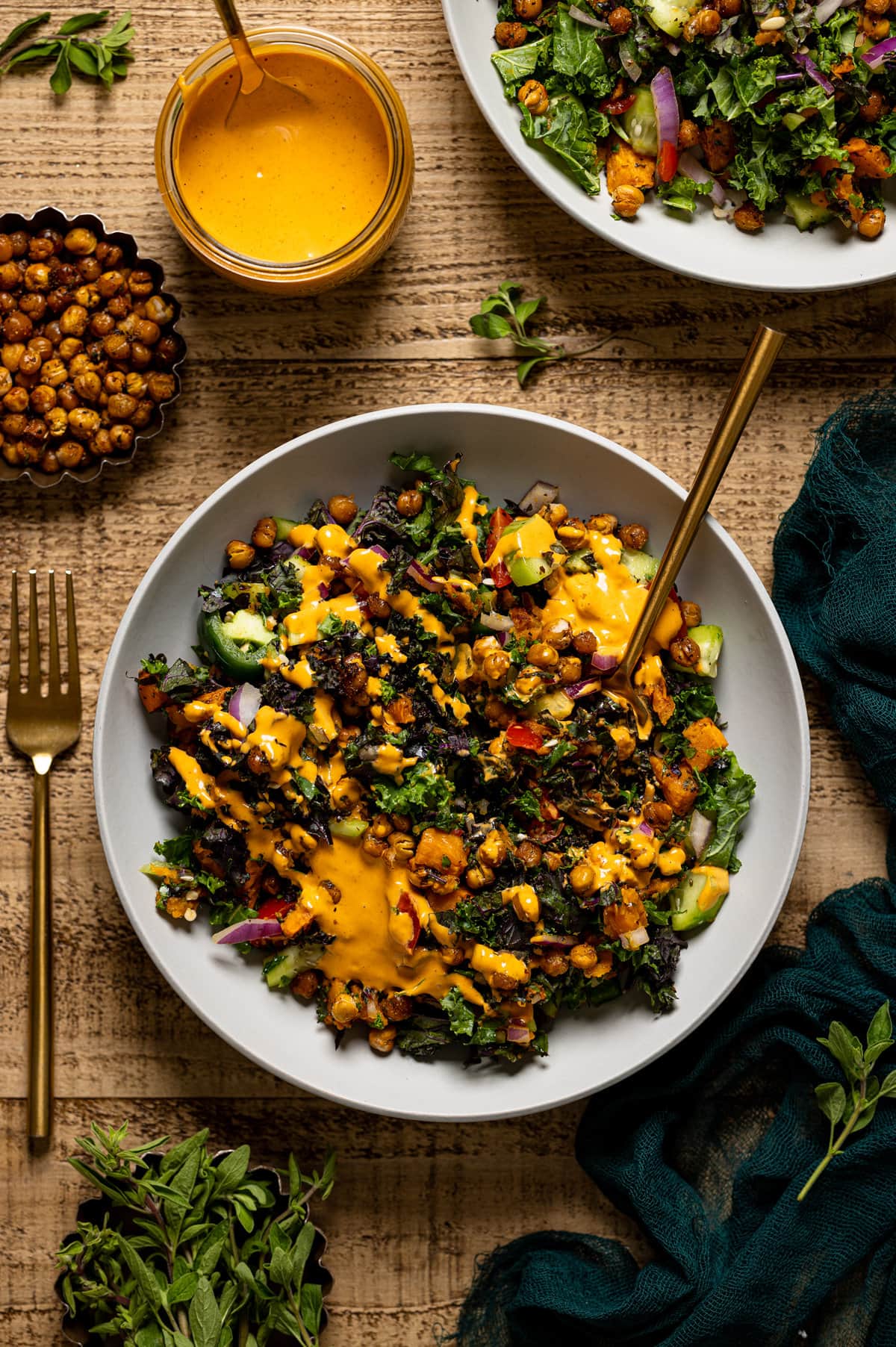 I believe having at least one salad is essential to bring some freshness to balance out the heavier Thanksgiving dishes.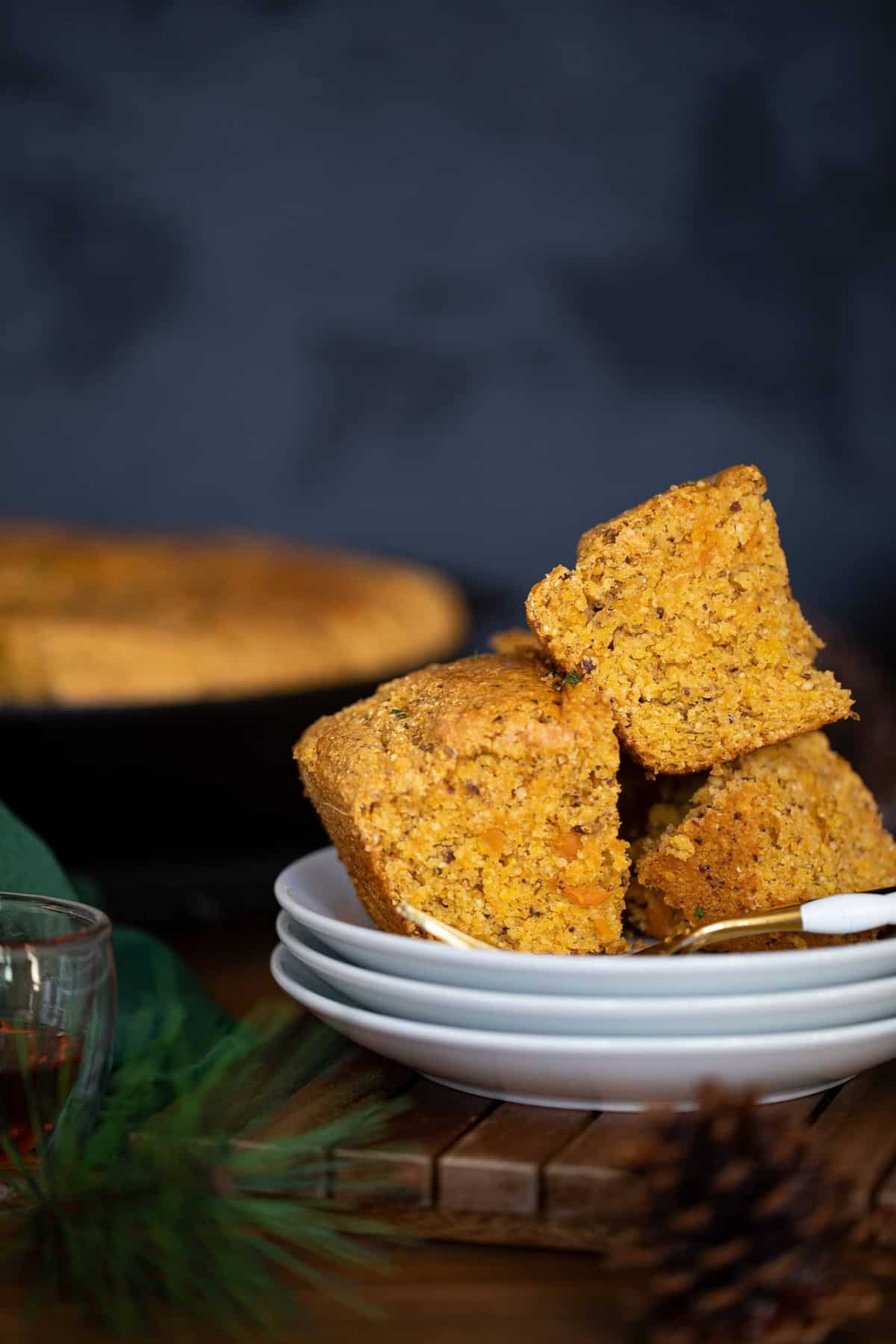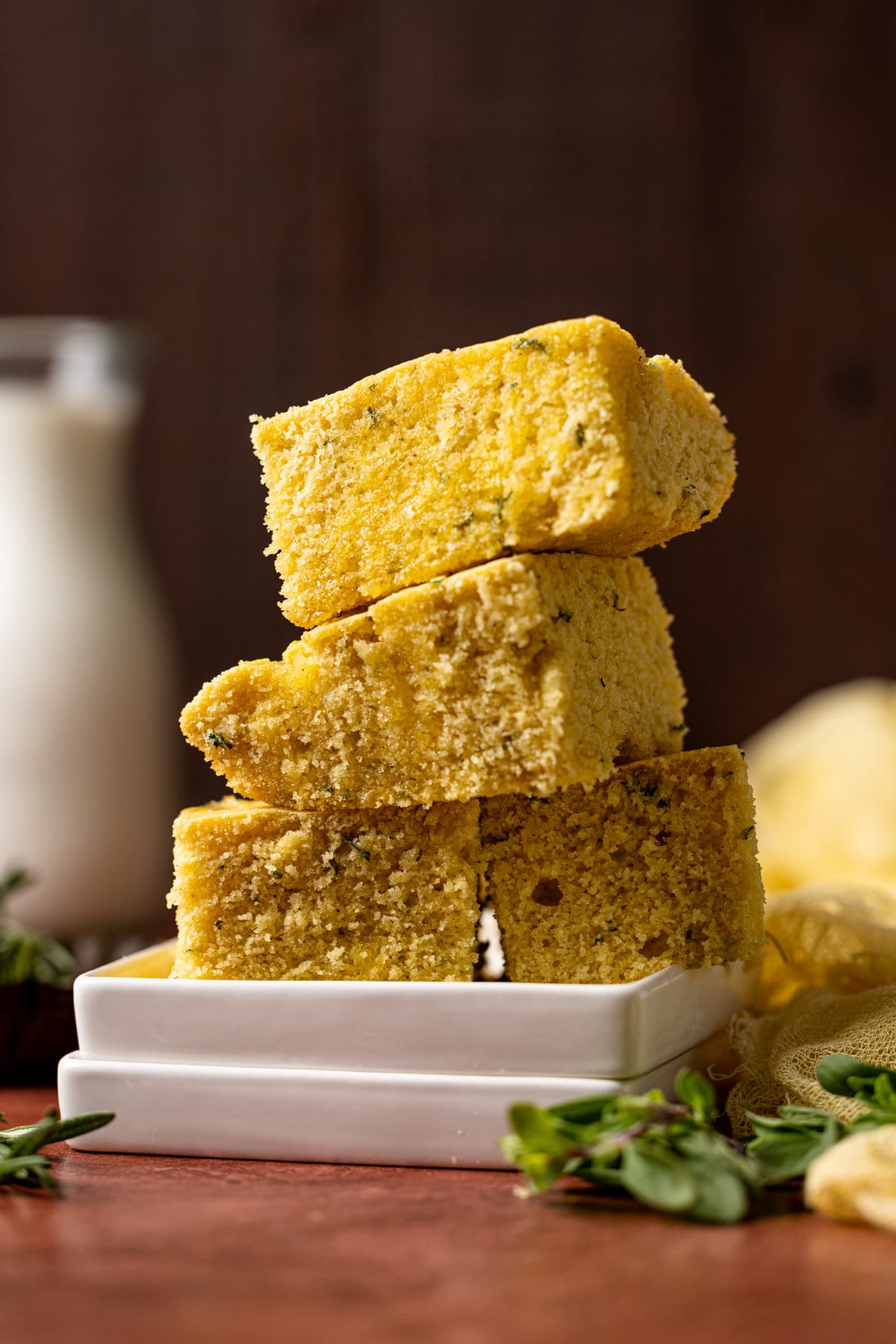 This plant-based swap of cornbread is perfect for adding items to your table that people probably won't even notice are vegan, yet they're equally delicious!
MAINS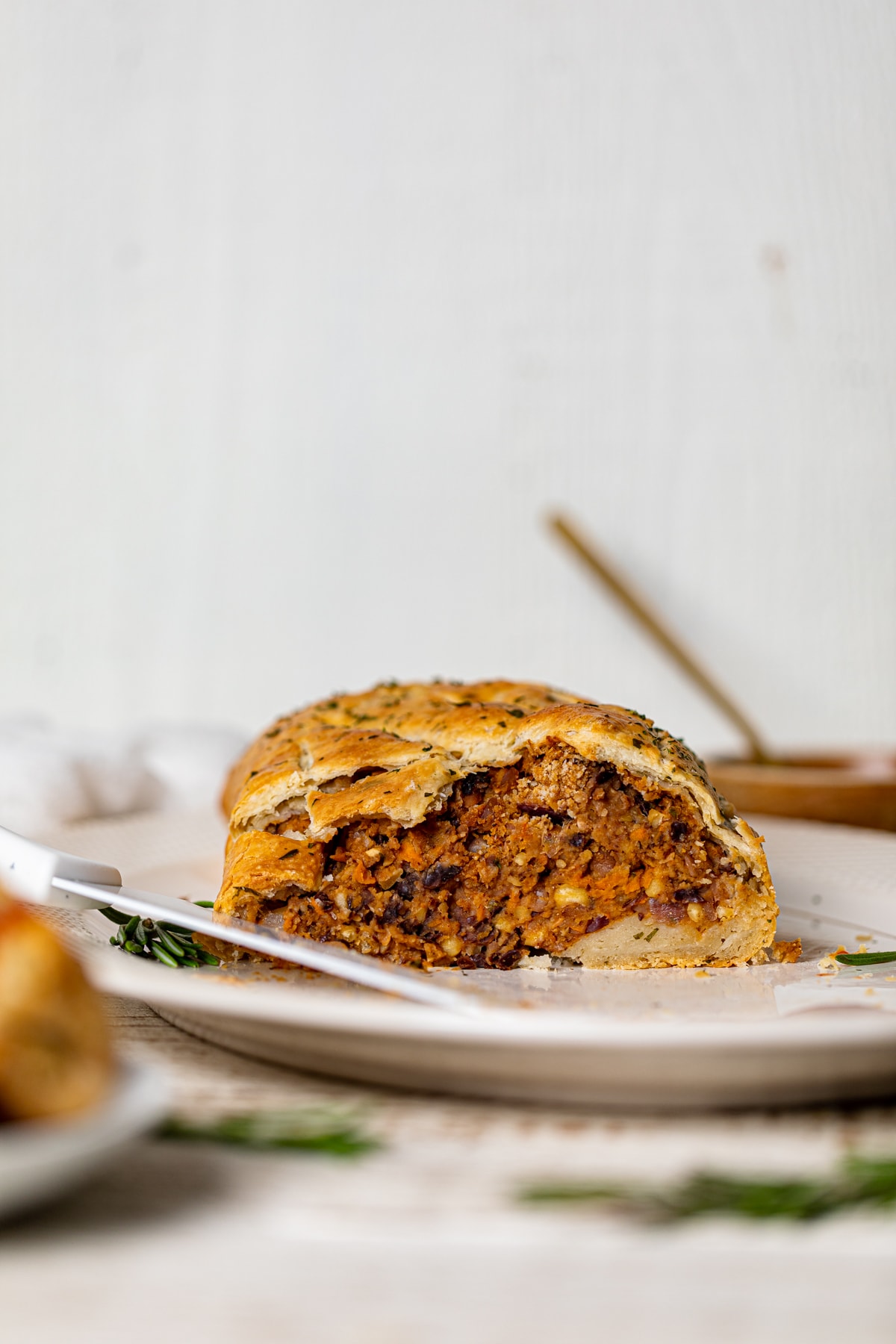 Need an impressive main course for a vegan crowd? This BBQ wellington is 100% vegan and 100% scrumptious!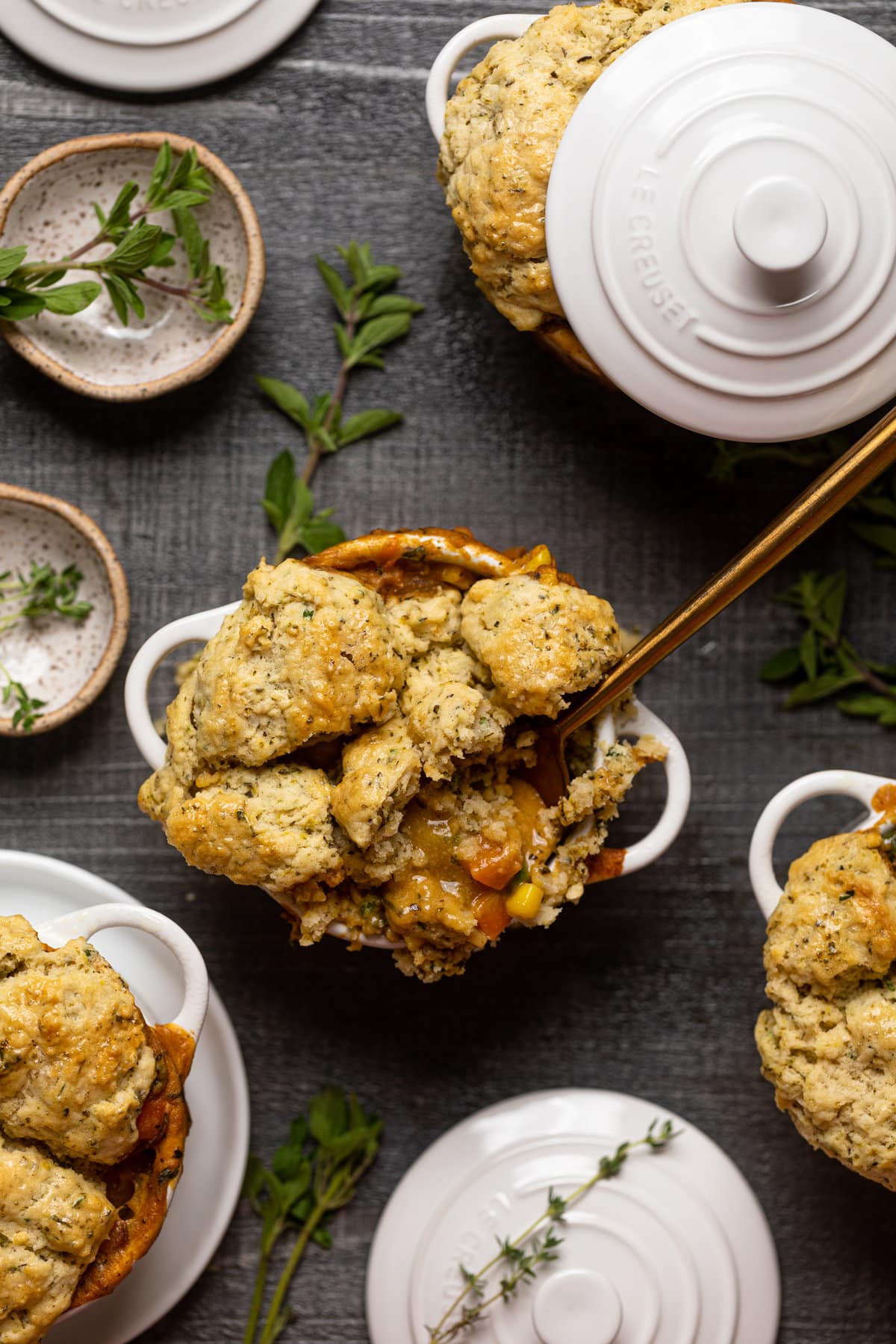 Tons of veggies are stewed and topped with homemade vegan biscuits for a meatless twist on a classic dish!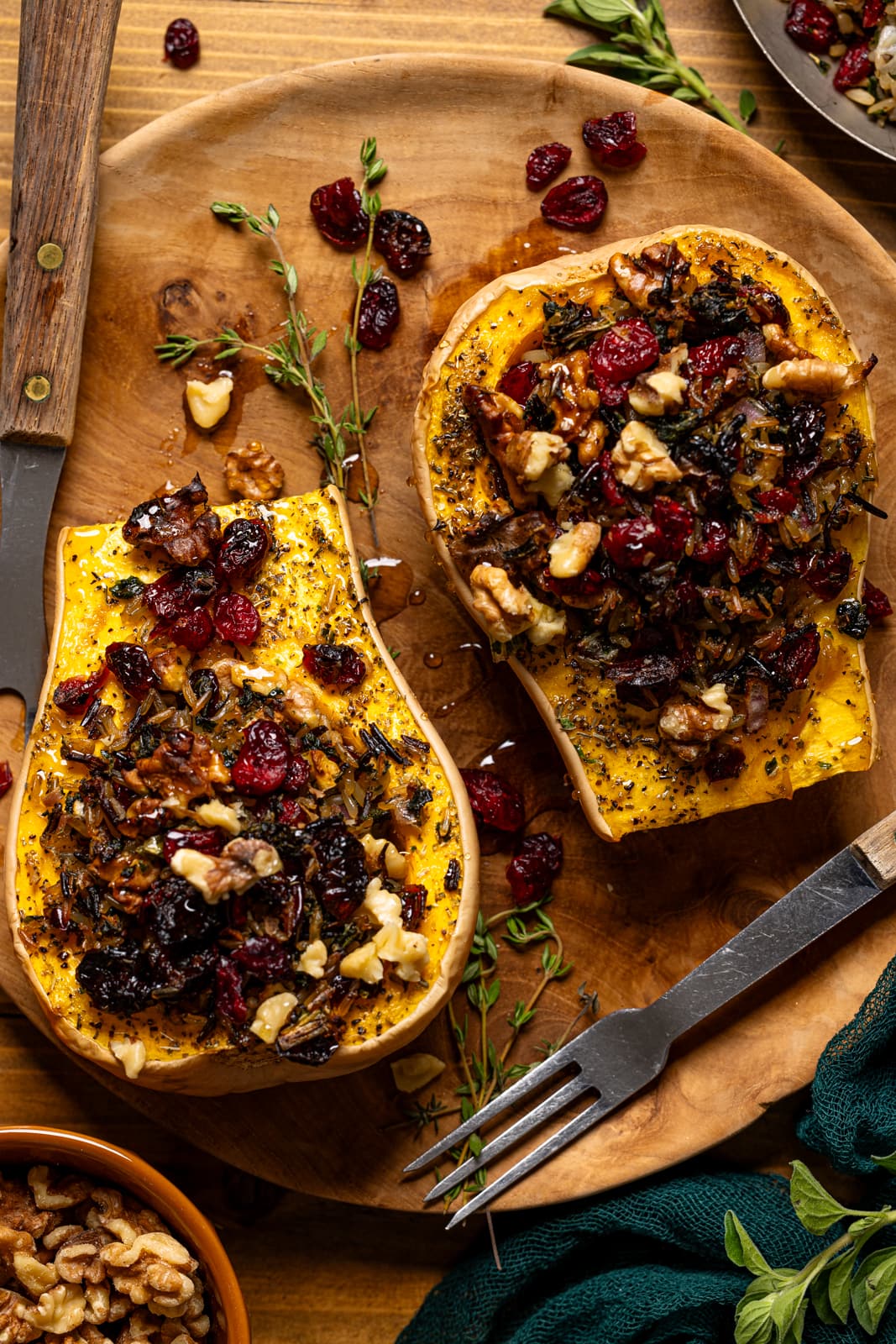 his hearty and heartwarming dish blends earthy squash with a hearty wild rice stuffing. It's gluten-free + vegan, making it perfect for everyone at your table.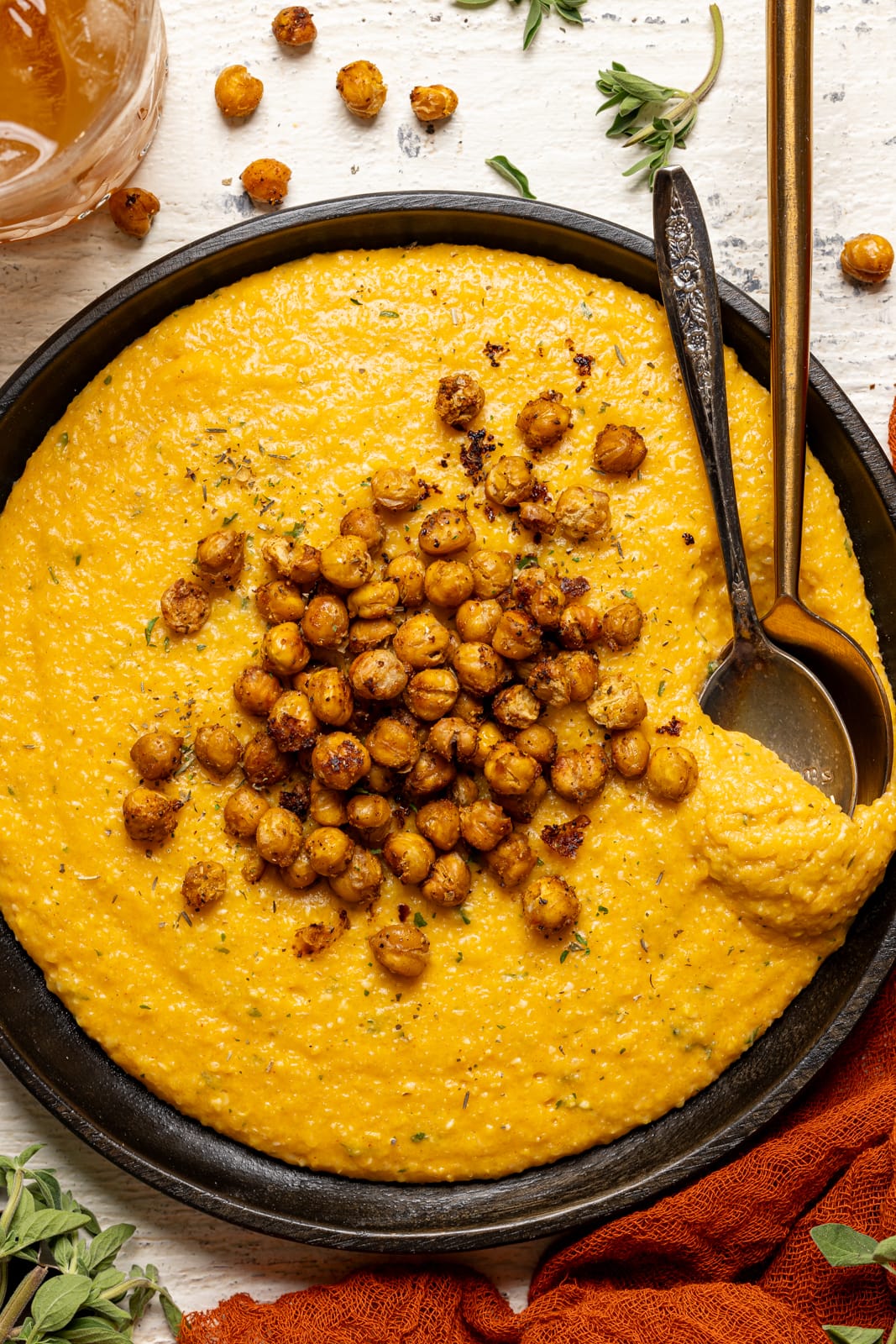 Bring flavors of the south to your Thanksgiving table with these amazing grits and chickpeas!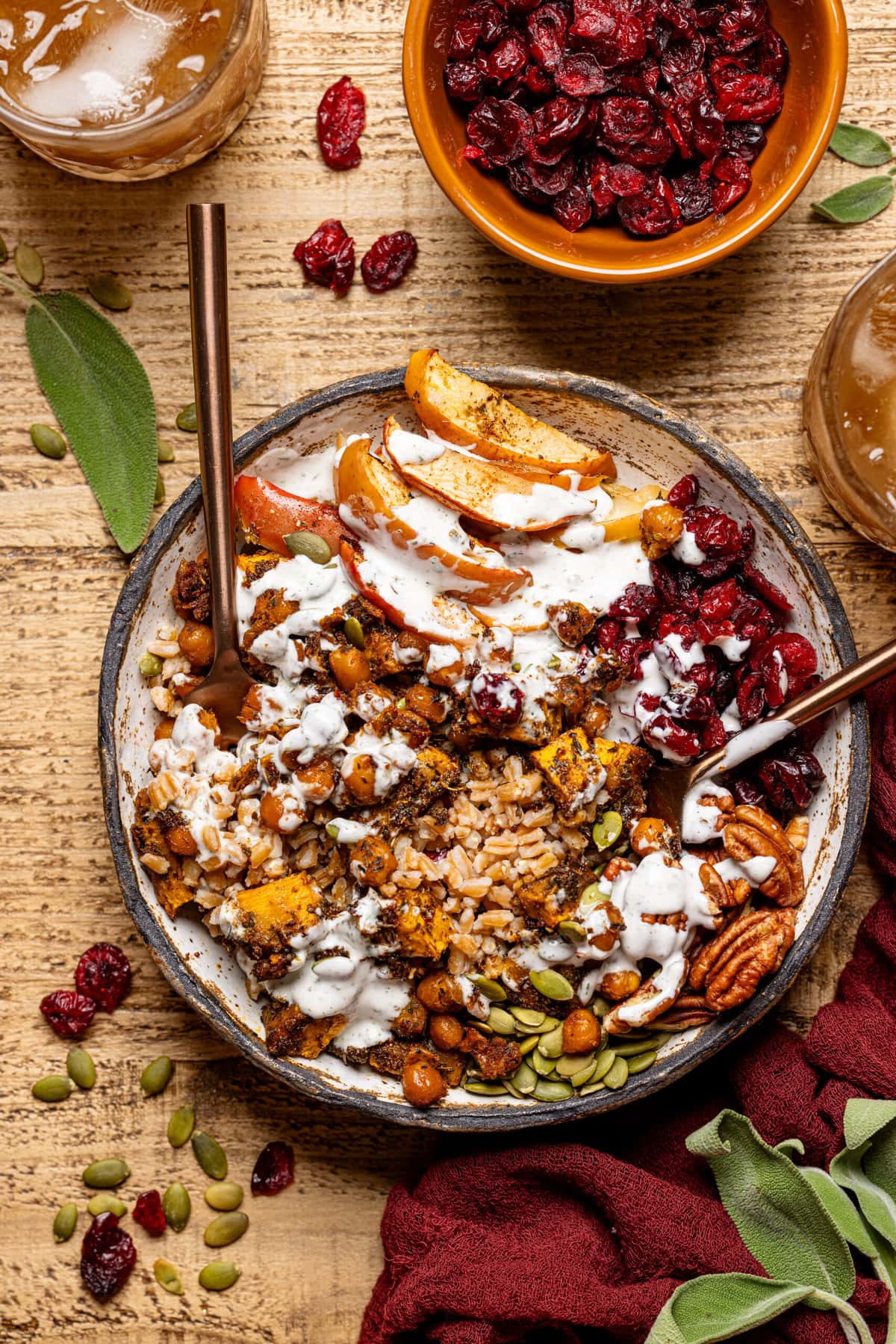 Just because it's Thanksgiving doesn't mean your food can't be healthy! This seasonal buddha bowl is a sensational plant-based Thanksgiving recipe!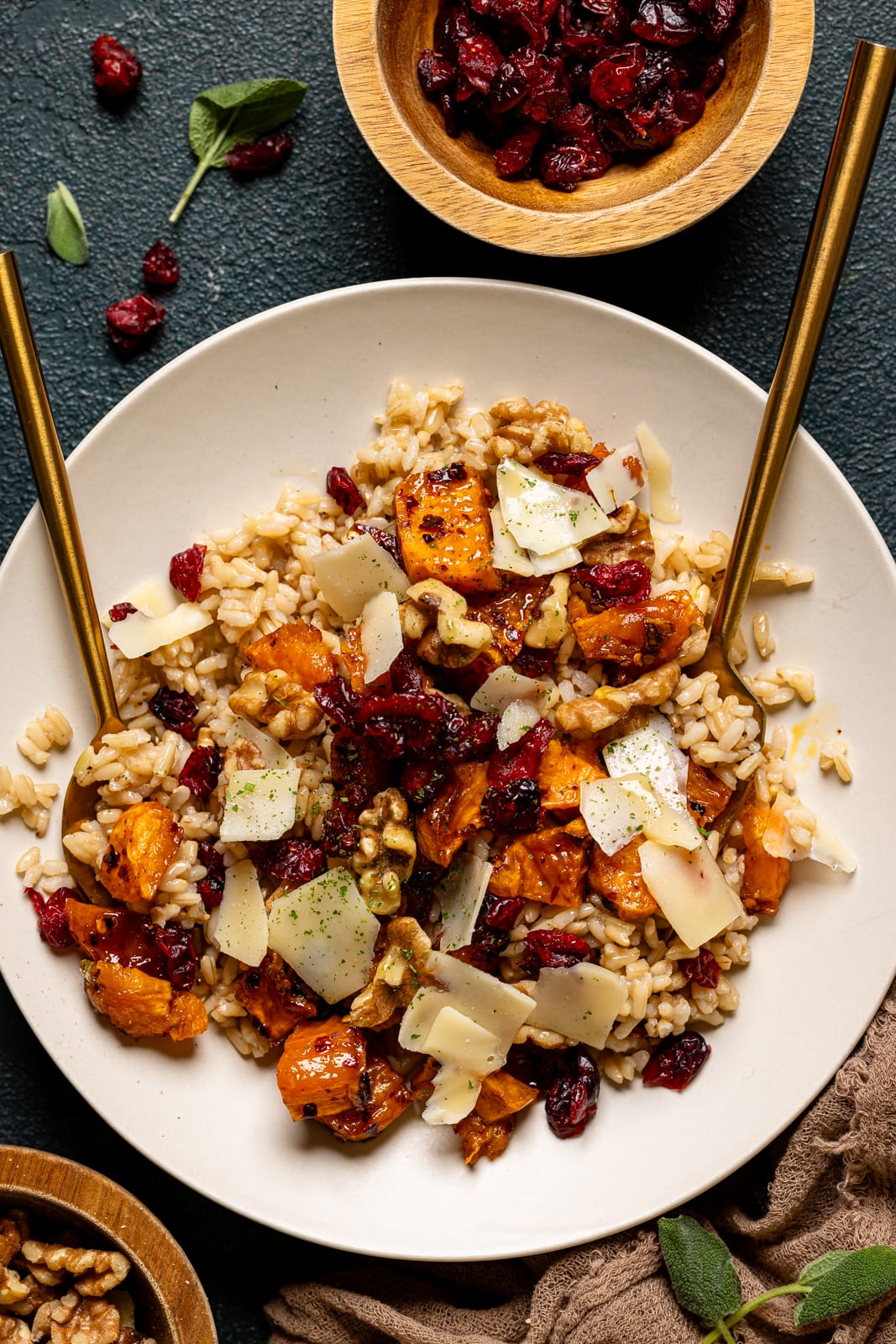 This buddha bowl/grain bowl is a harmonious blend of flavors that's both comforting + delicious.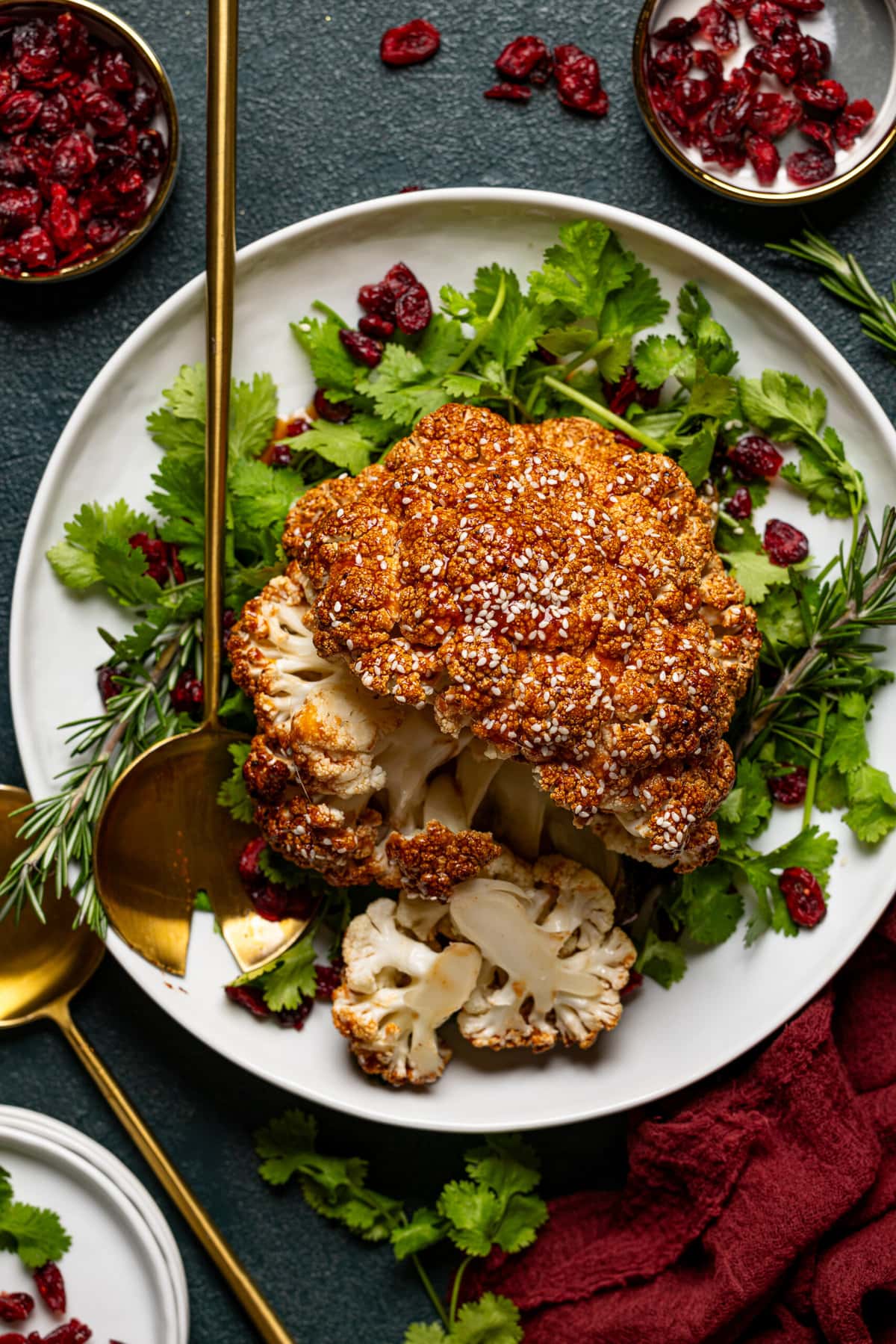 Bring a vegan "roast" to the table with my perfectly seasoned whole-roasted cauliflower!
Perfectly roasted whole butternut squash, topped with dried cranberries, chopped nuts, pumpkin seeds, and a delicious maple syrup glaze----this recipe is a definite holiday feast crowd-pleaser!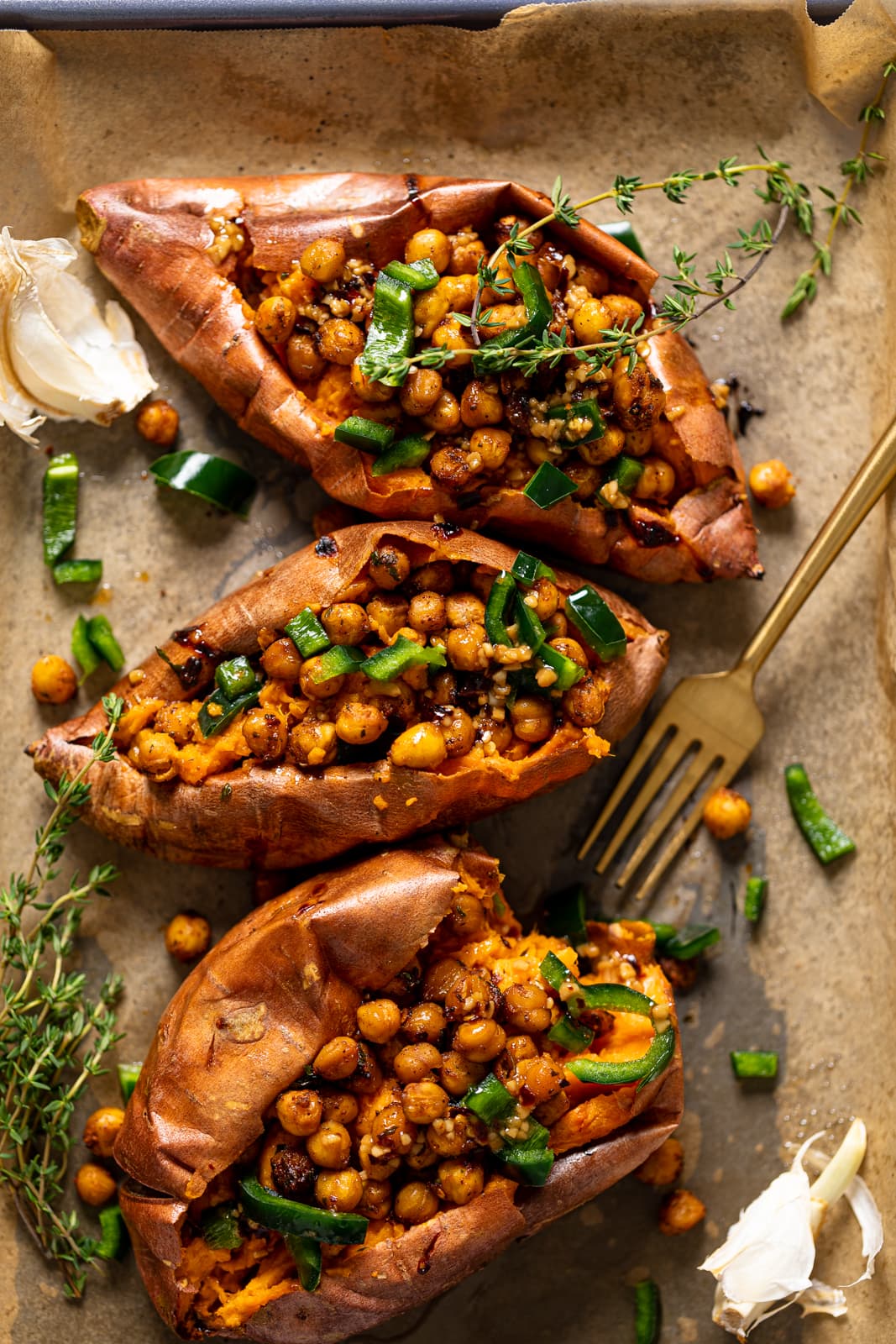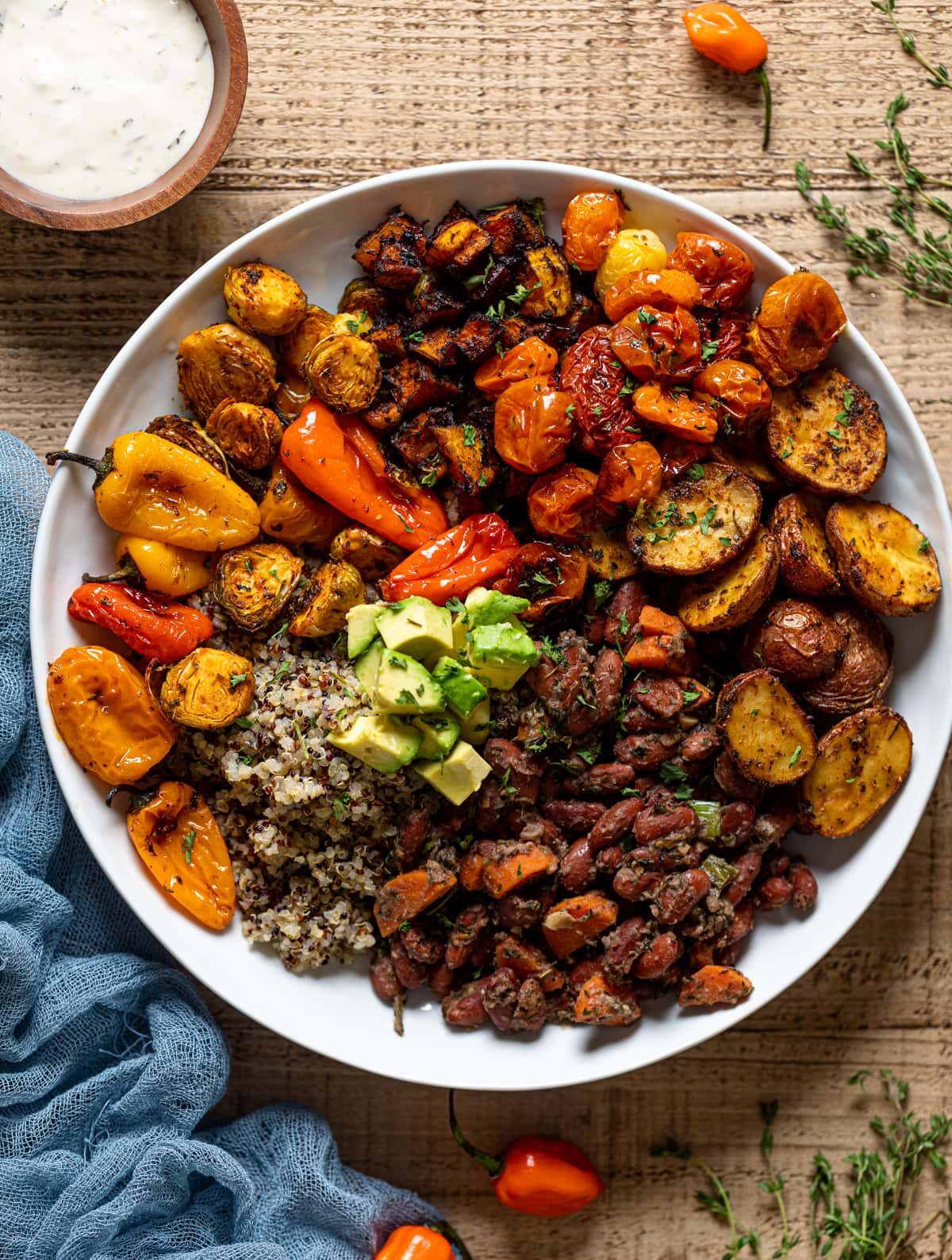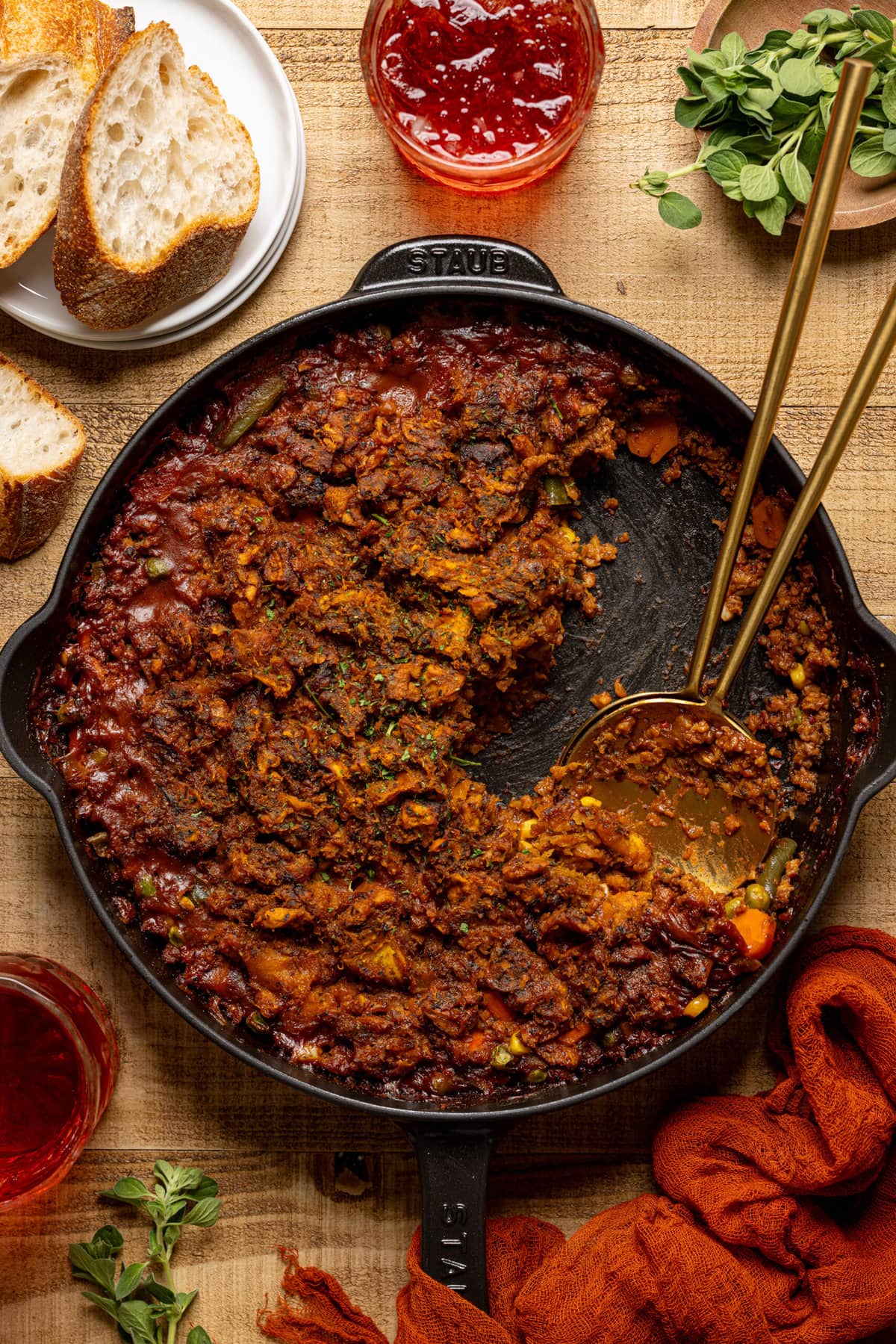 A hearty and filling main course, this vegan shepherd's pie is a perfect meal all in one. One of my favorite plant-based Thanksgiving recipes!
SAUCY ESSENTIALS:
Cranberry sauce and gravy? They're non-negotiables on my holiday spread! And both can be made totally vegan!--- I prefer making them ahead of time, so when the kitchen turns into chaos, those essentials are all set!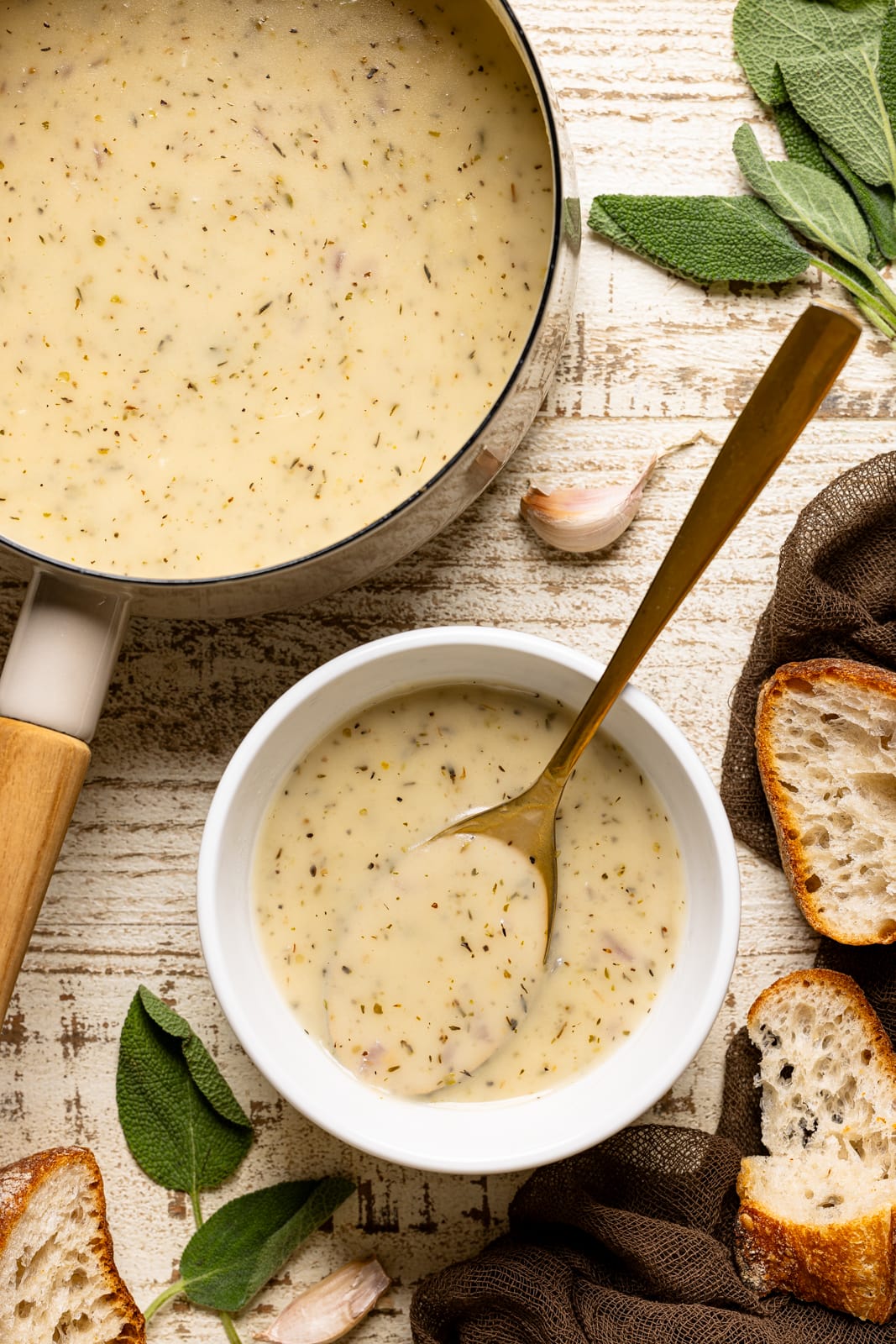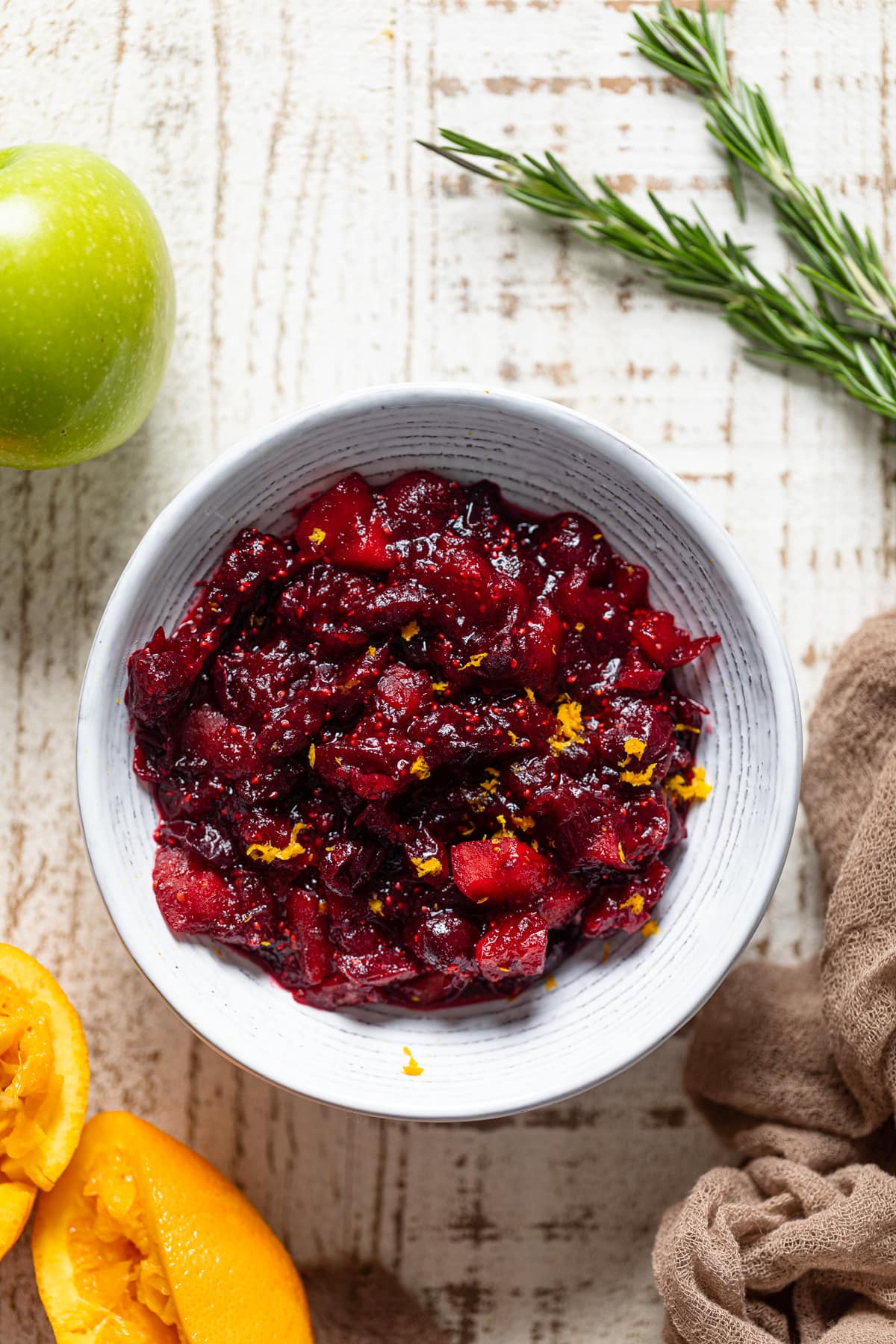 DESSERT:
Leave a little room for the sweet finale—whether you opt for a variety of desserts or stick to just one, here are my all-time favorites to choose from!
A classic pie just got a vegan update! With a flaky crust and creamy middle, this is the ultimate pie.
Banana and maple are one of my favorite flavor combinations. Surprise your loved ones with this show-stopping cake this Thanksgiving!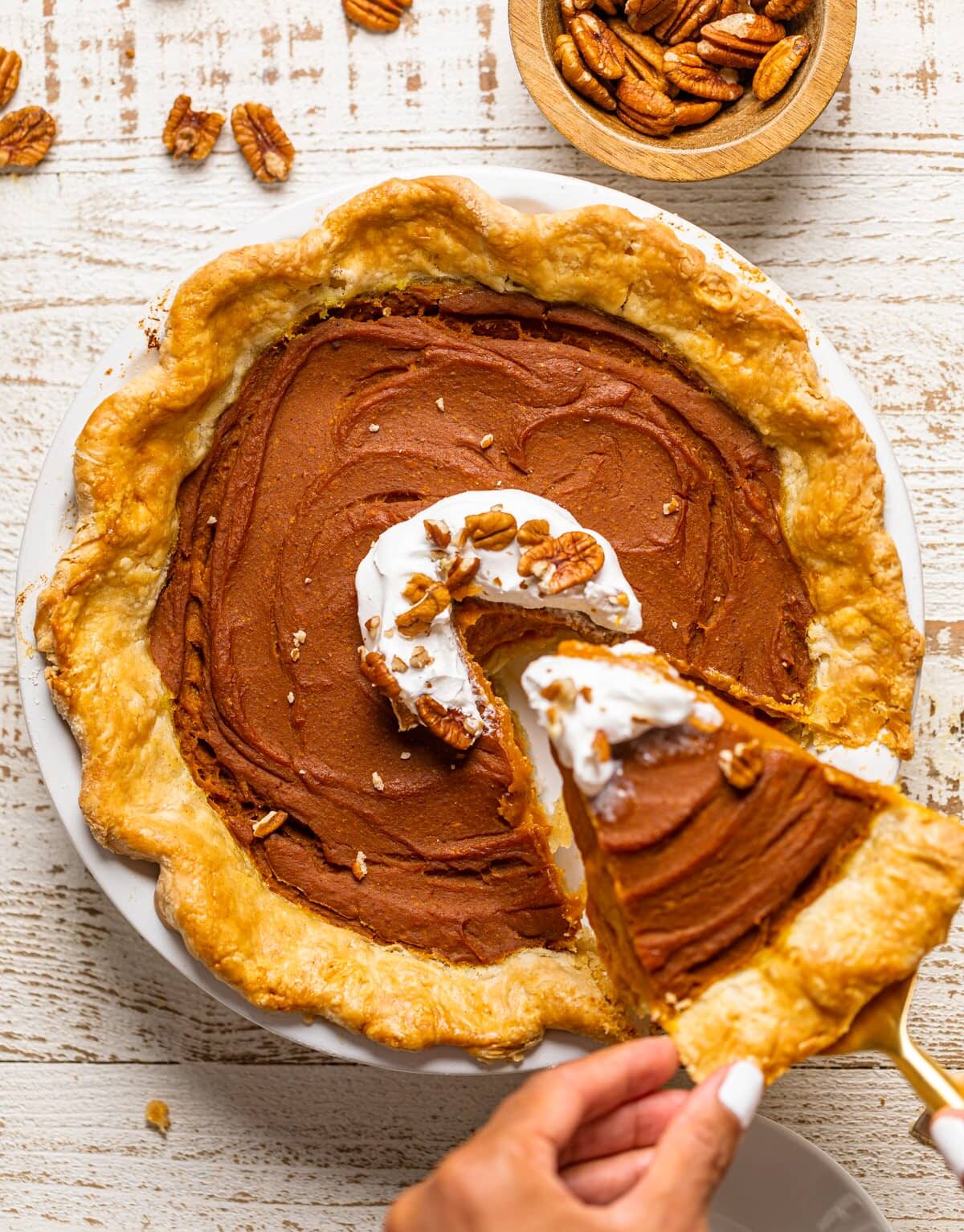 Vegan crust and filling are totally attainable when baking almost any pie! This classic pumpkin will be your new favorite.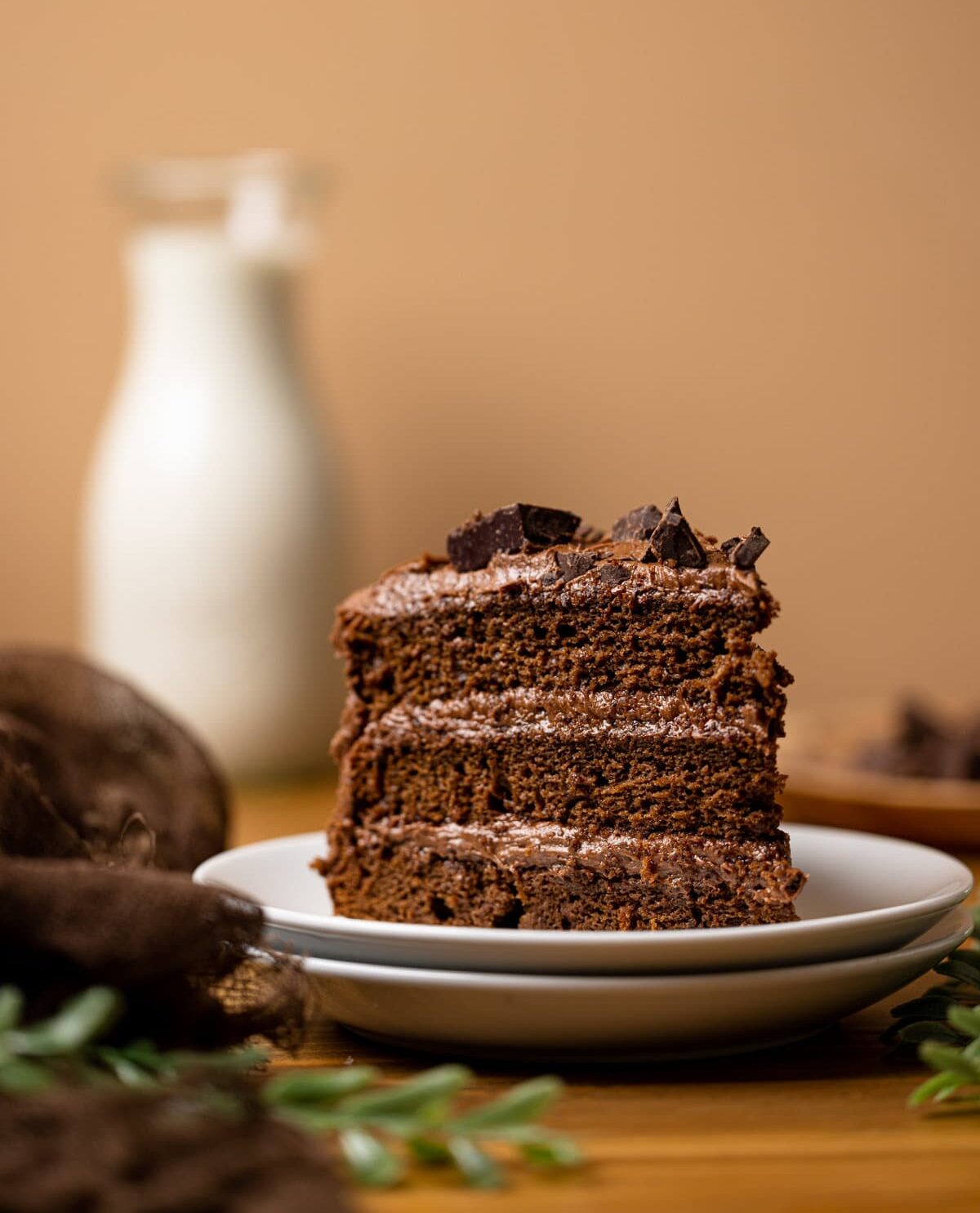 For the chocoholics, this one is for you! Rich and decadent chocolate cake is the perfect dessert this Thanksgiving!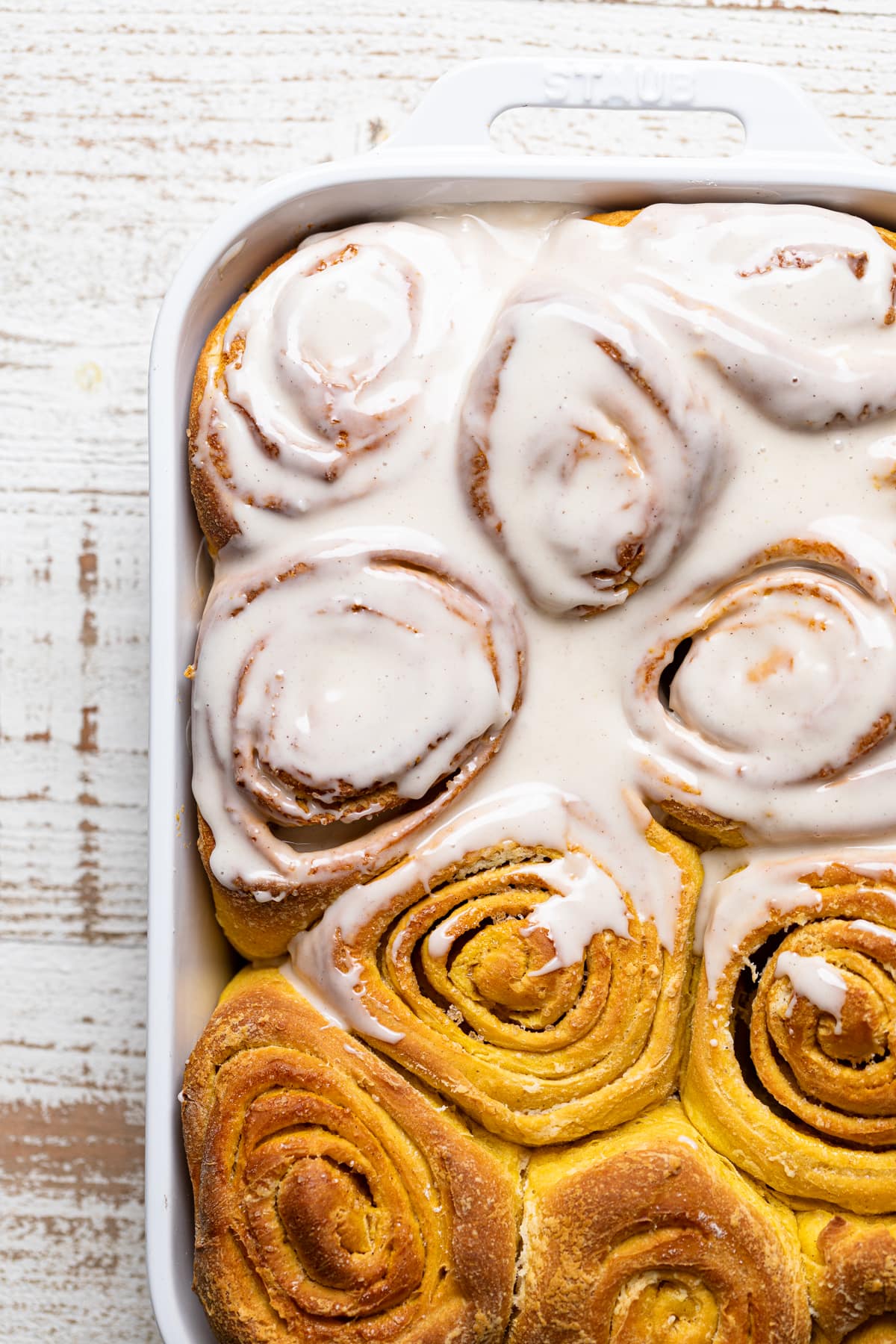 Add some apples into vegan cinnamon rolls and you have this unique dessert! Enjoy with thick and creamy frosting over the top.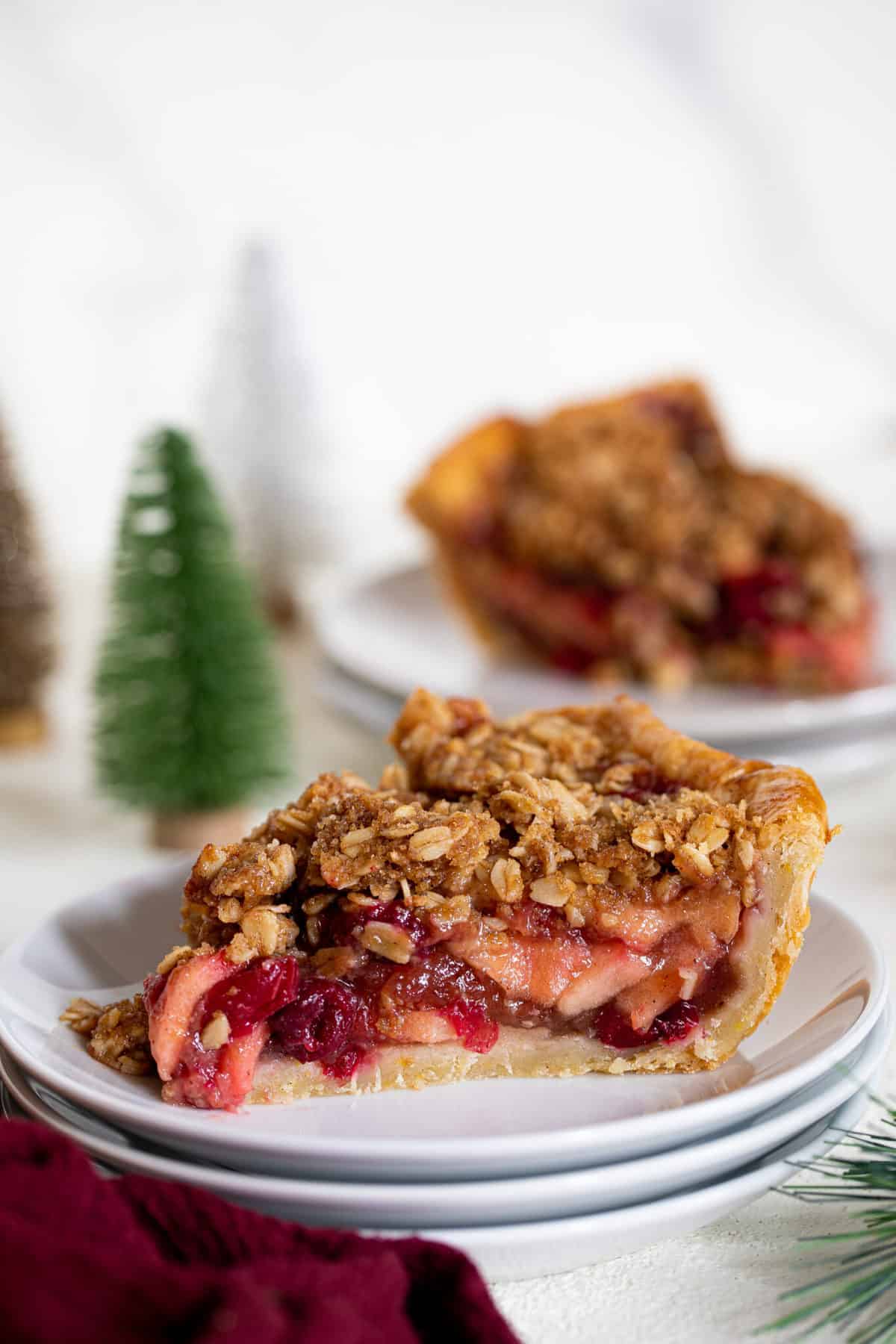 What more could you need than apples, cranberries, and oats? This crumble pie combines two amazing plant-based Thanksgiving recipes into one delicate dessert.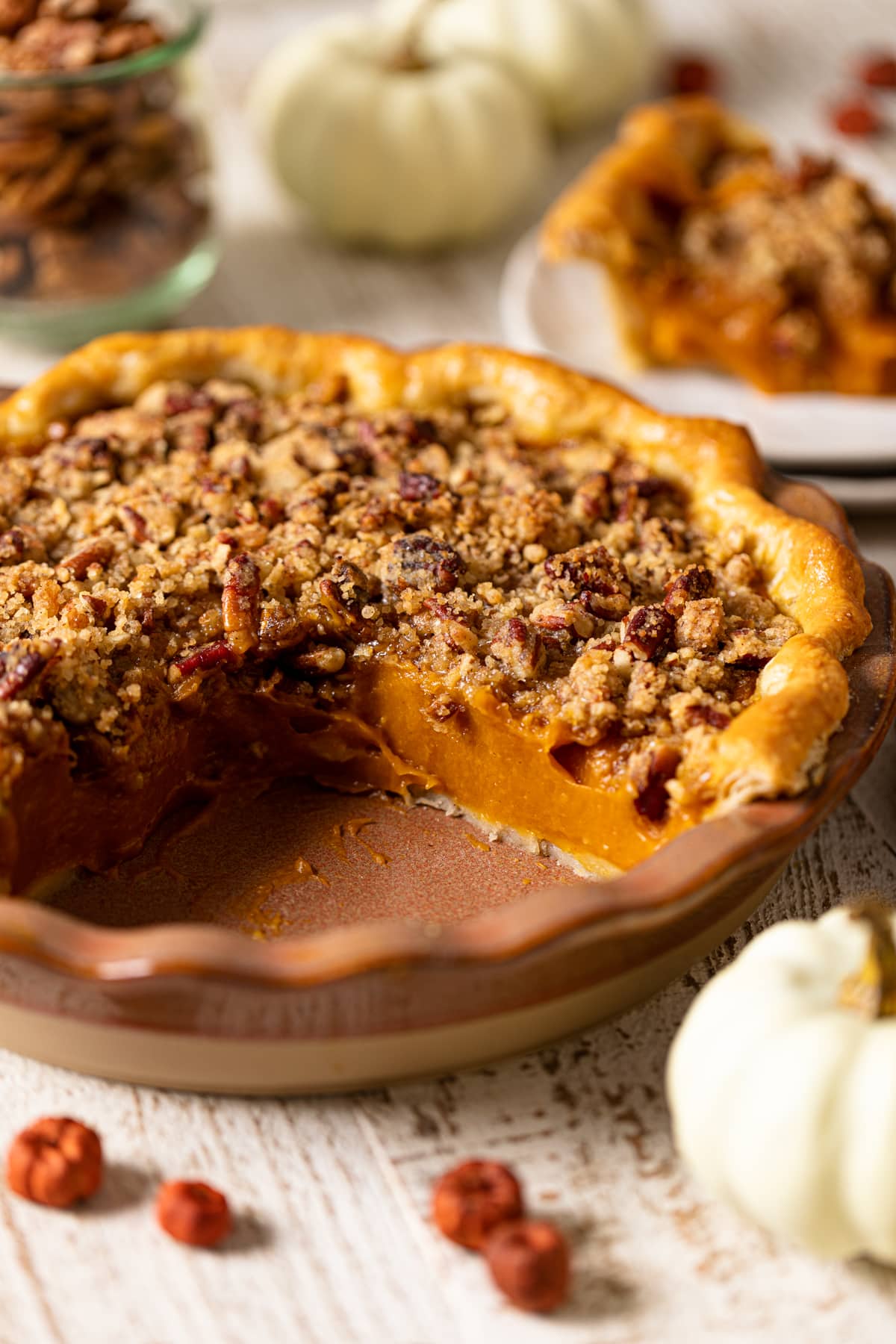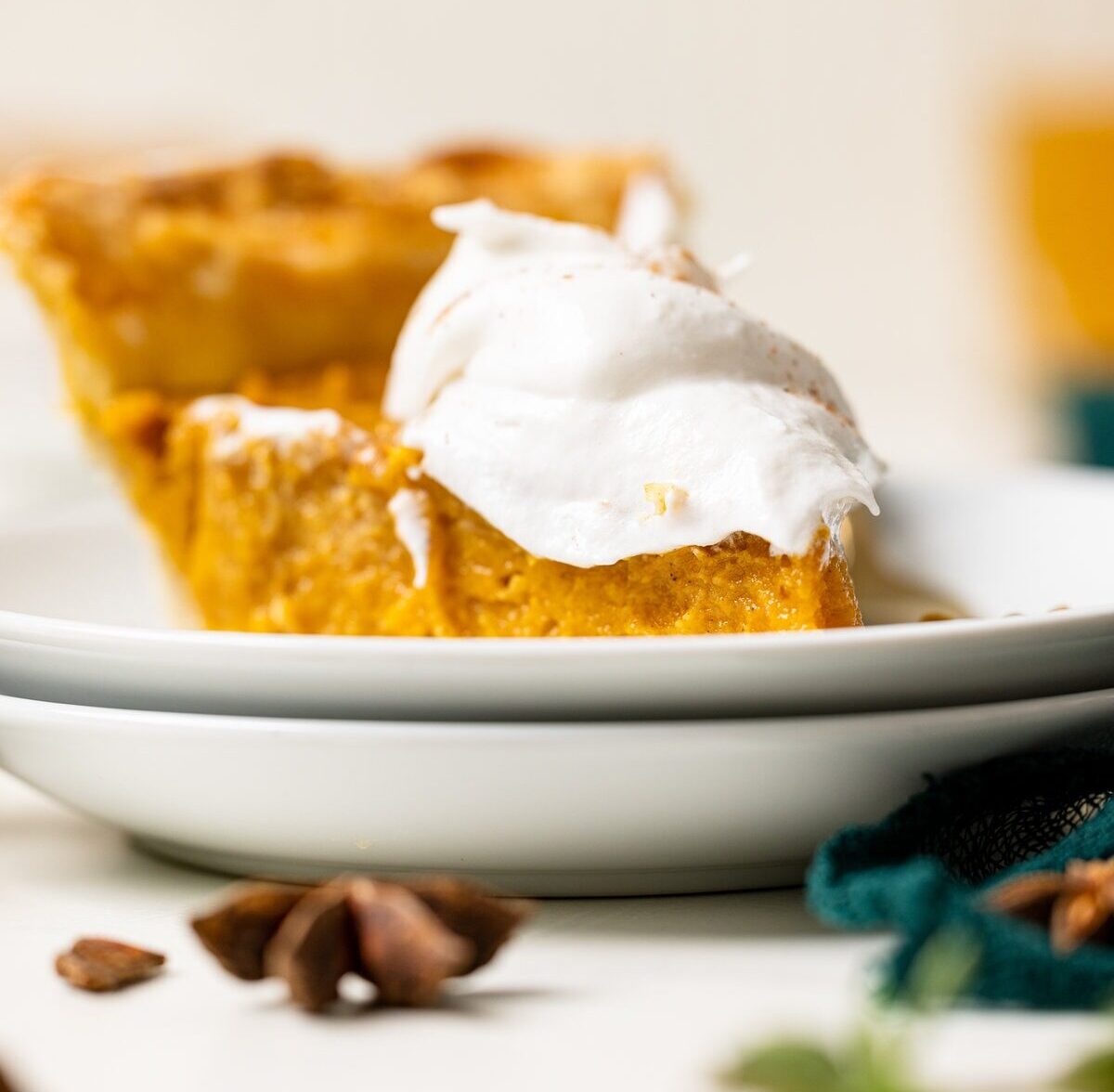 This pie it is smooth, velvety, naturally sweetened, full of sweet potato flavor and is housed with a buttery, flaky crust. This recipe is sure to please the crowd during the Holiday season, one slice and bite at a time!
That's A Wrap On My Plant-Based Thanksgiving Roundup!
Thanksgiving is a time to stick to show your loved ones that these dishes can be made vegan and scrumptious! If you bring any one of these dishes to your Thanksgiving gathering, you will be the talk of the party
And there you have it! If you're craving more Thanksgiving recipe inspiration, feel free to explore my Thanksgiving category. I hope you enjoyed this list and have a beautiful Thanksgiving. I'm truly grateful for you!
SHOP MY FAVORITE TOOLS FOR COOKING, ESPECIALLY FOR THE RECIPES ON THIS LIST!
Here, I've curated a list of cooking + baking essentials that I use to achieve my favorite baked goods or cooked meals, especially with many of the recipes on this list of Thanksgiving recipes. Everything from my fave glassware, baking sheet, skillet, mixing bowls, cooking thongs, cooking utensils, skillets, dutch ovens, and more. SEE THEM HERE!
More Thanksgiving Recipes + Holiday Guides!
It's that time of year, y'all, and I'm prepped and ready to make it smooth and enjoyable! Check out my other guides for all the tips and tricks you need!
MADE OUR RECIPE(S)?
If you tried any recipes from 50 Ultimate Plant-Based Thanksgiving Recipes or any other Thanksgiving recipes on my website, please please leave a 🌟 star rating and let me know how you go in the 📝 comments below. And don't forget to tag @orchidsnsweettea_ on Instagram and hashtag it #orchidsandsweettea! I love hearing from you!