This Maple Vegan Pumpkin Pie is like no other. Besides the fact that it's entirely vegan; it's sweet, but not too sweet, full of great spices, and and all around amazing! The pecan + walnut crumbled topping adds a nice crunch and additional sweetness to every bite. This pie is a perfect staple for the Fall season and your Thanksgiving day.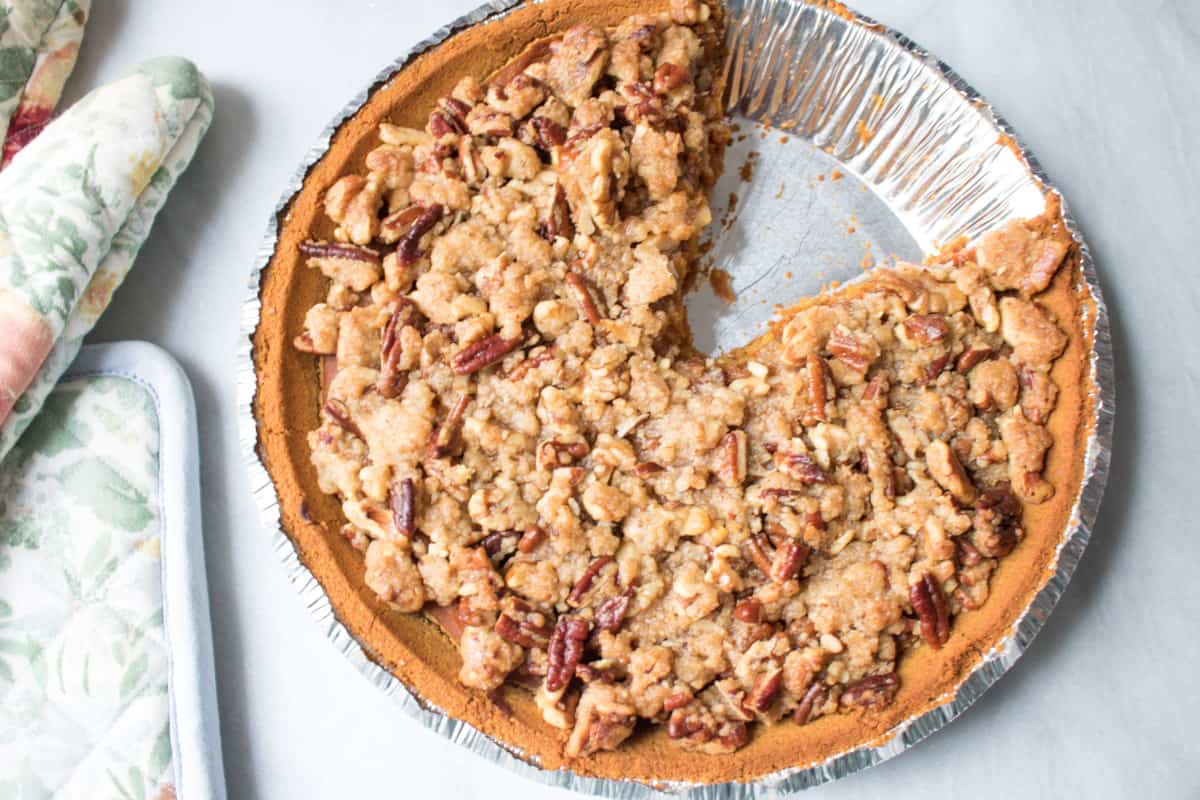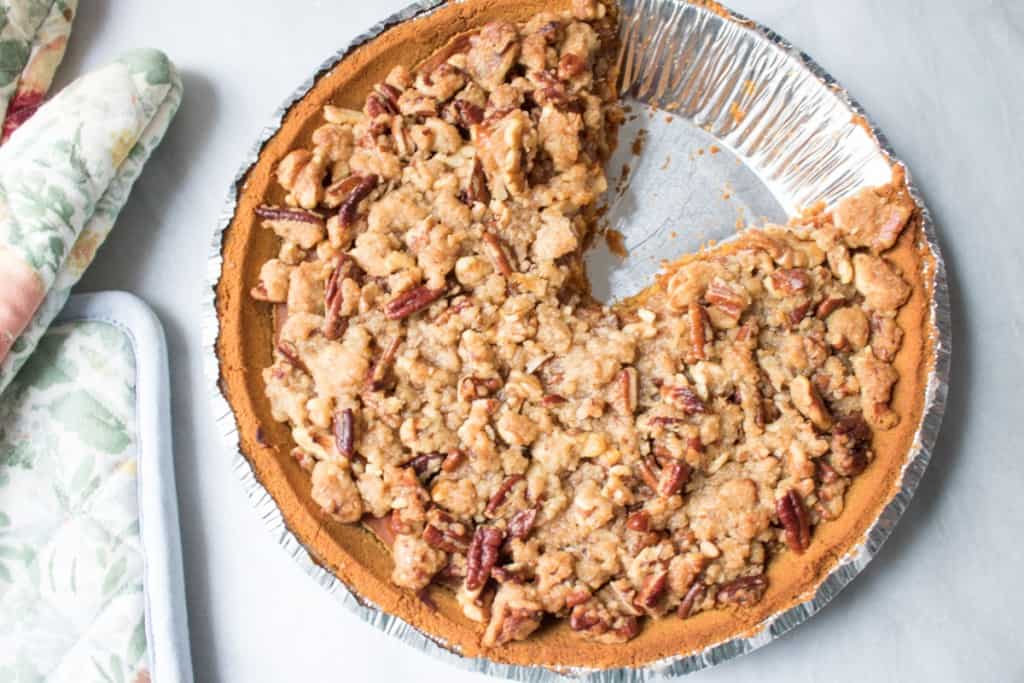 Surprisingly, I'm not a huge fan of Pumpkin Pie when it comes to my favorite pies to eat. However, because it's the Fall season and this recipe was requested by my readers, I chose to give it another shot.
I must say that I am pleasantly surprised at how amazing this tastes! I almost thought it was Sweet Potato Pie (which is my Fave by the way!). Haha.
Unlike most pies which get a bad rep for being kind of firm and almost stringy in texture, this recipe creates a nice smooth and creamy texture that will leave you wanting another slice….and another slice…..and maybe one more!
The pumpkin spices aren't hiding in this one, so if you love flavor–this pumpkin pie has it right!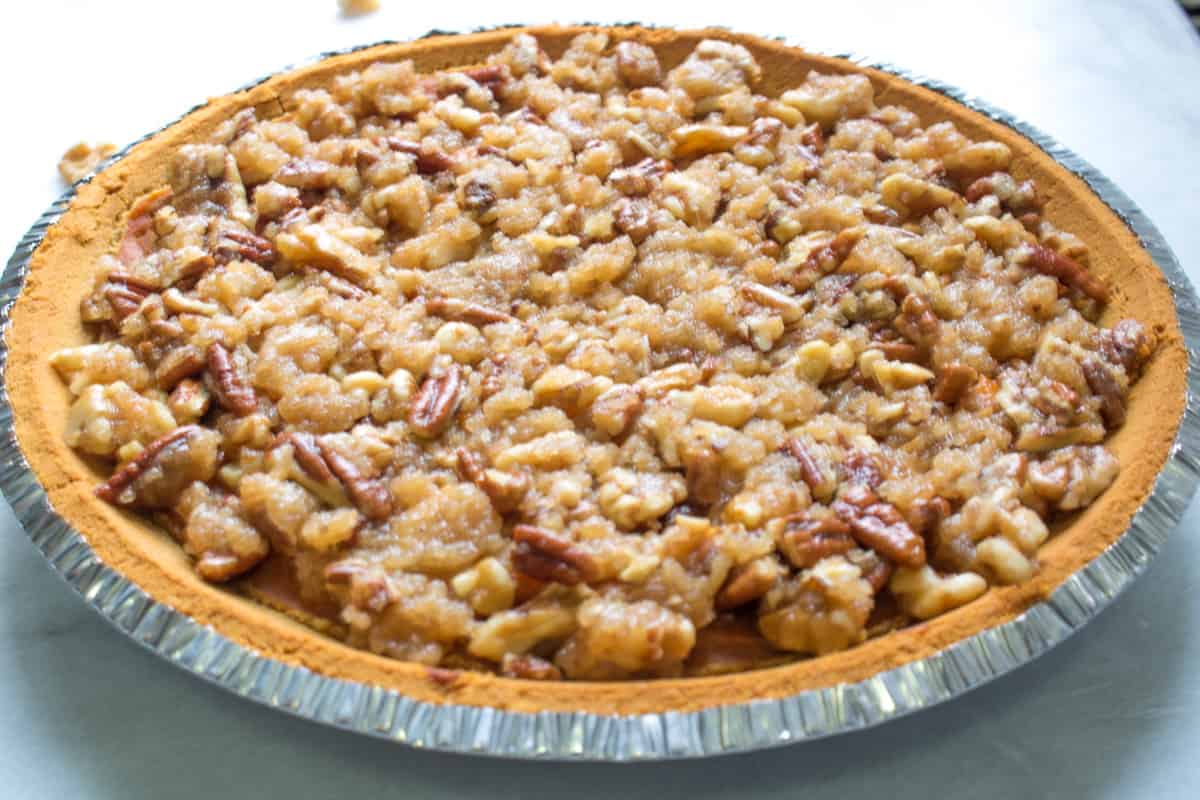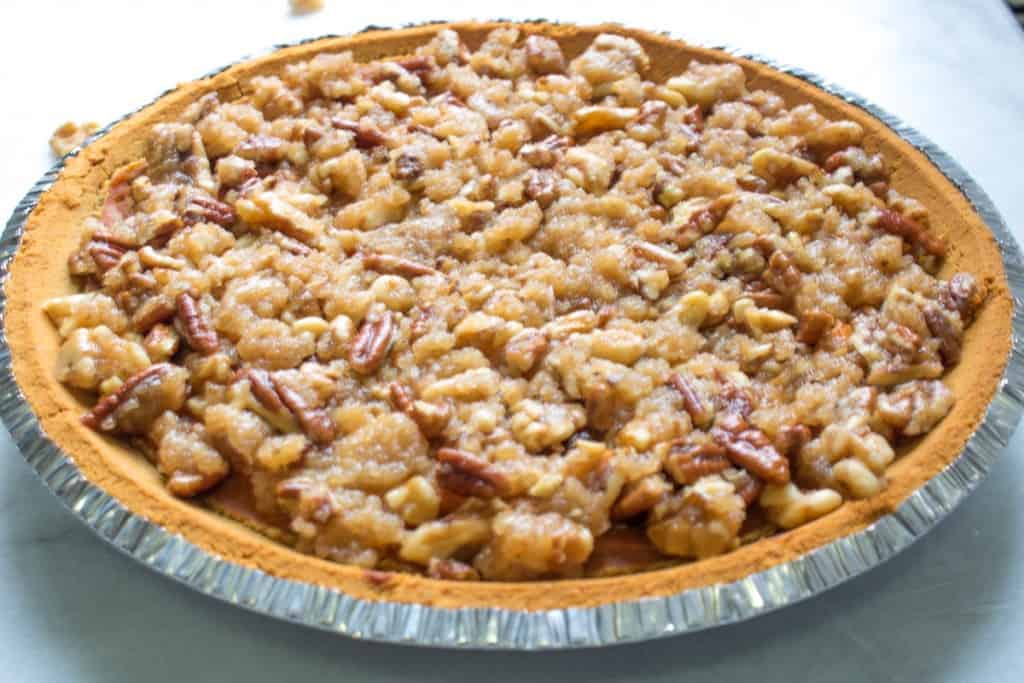 To make things even better, this recipe is super duper easy! I literally tossed all the ingredients together in a bowl, mixed well, and wallah! Per usual, I like to use Bob Red Mill's Unbleached All-Purpose Flour as my "main" favorite brand when it comes to flour.
It's totally organic and it works with my digestive system, since I am sensitive to Gluten. As for sugar, I use organic pure Cane Sugar a lot, however, I love to use organic Brown Sugar for the recipes that need a little of the molasses that brown sugar contains.
Unfortunately, there aren't many brown sugars that are vegan approved, however, the Sugar in the Raw brand is one that is and I love using it!
You can shop online for vegan products using Amazon Fresh (My personal Go-to place!) or Jet.com, which has their own Vegan section where you can find many great alternatives for your baking needs or perhaps for cooking, etc.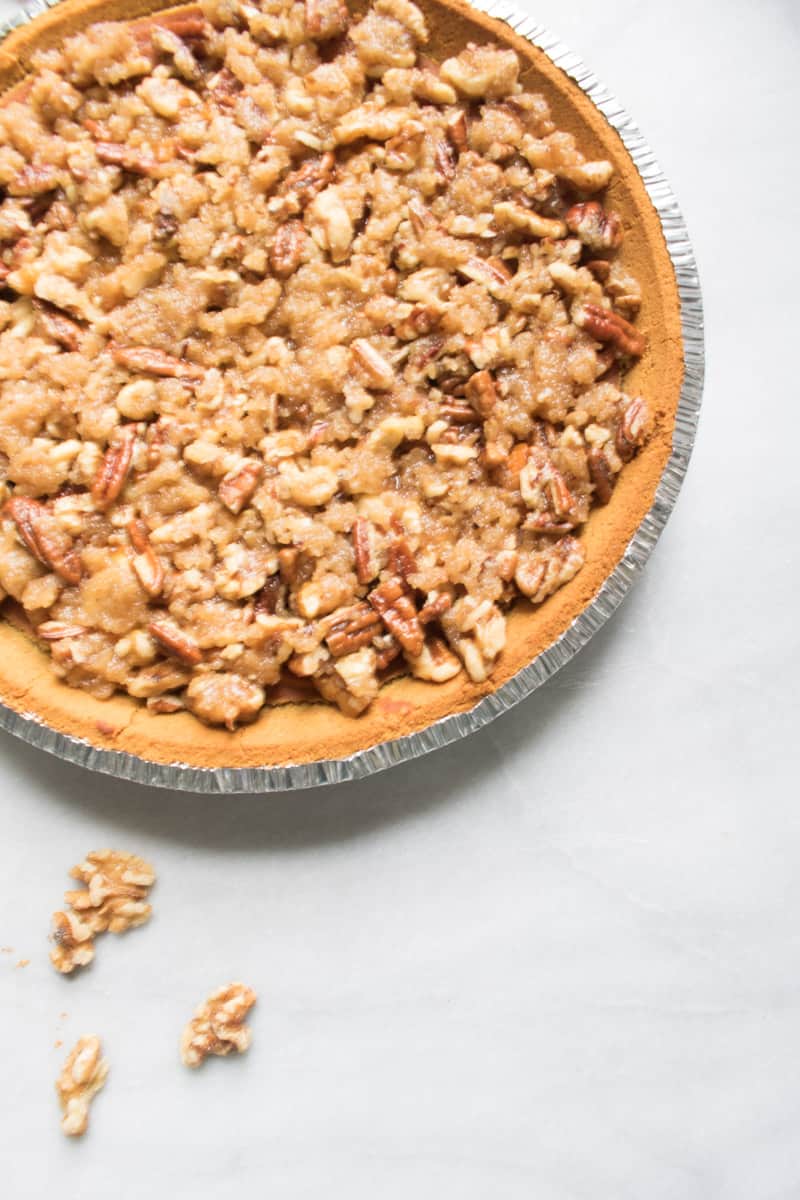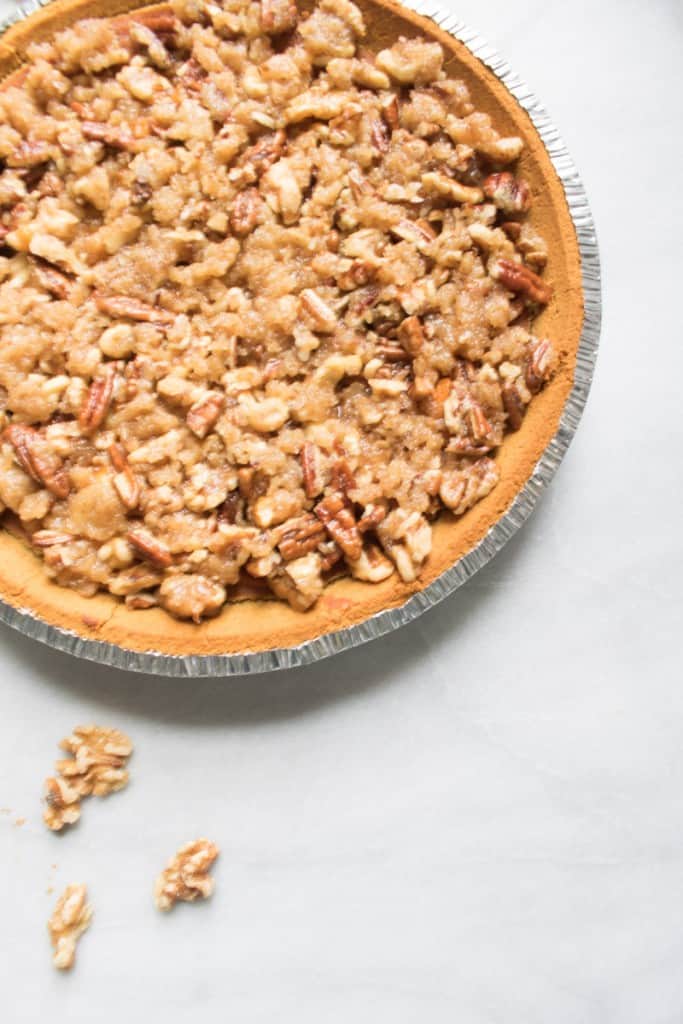 For an even easier process, I used a store-bought pie crust instead of making my own, which made things seamless. Let it bake for an hour on 350 degrees and you can make the topping once your pie has hit the last 15 minutes mark.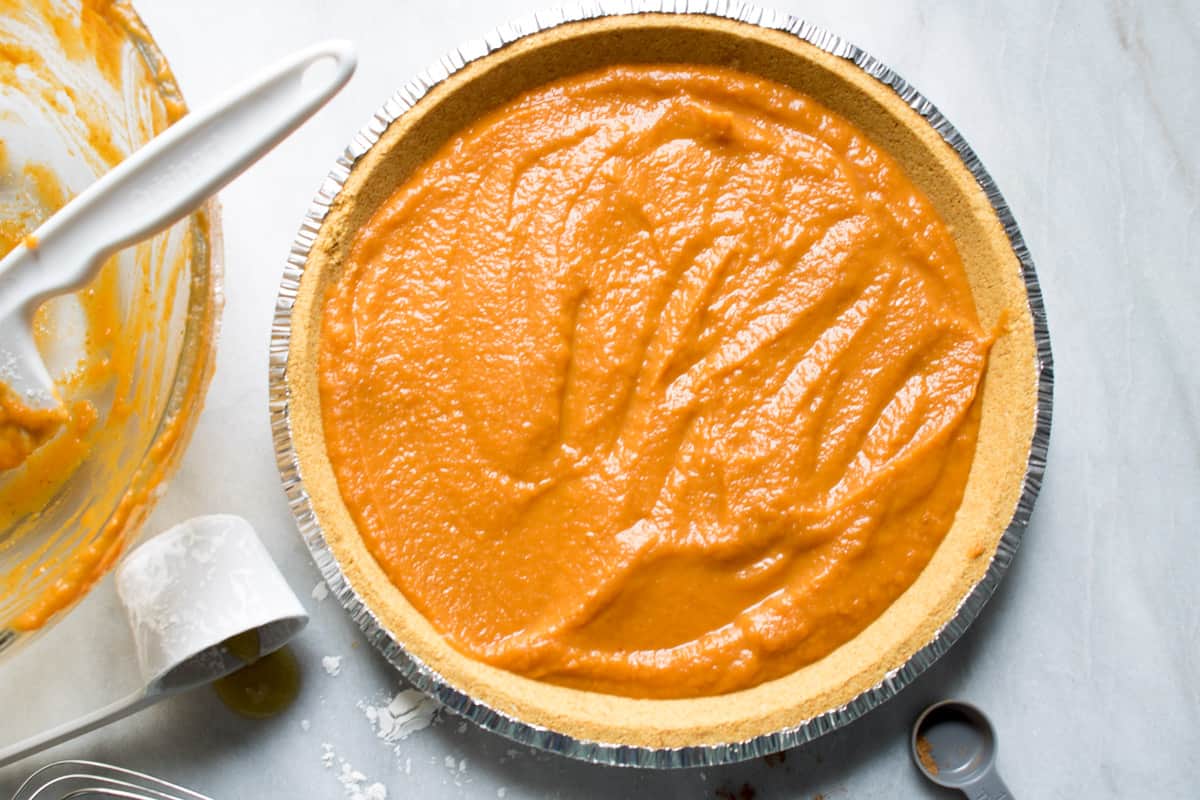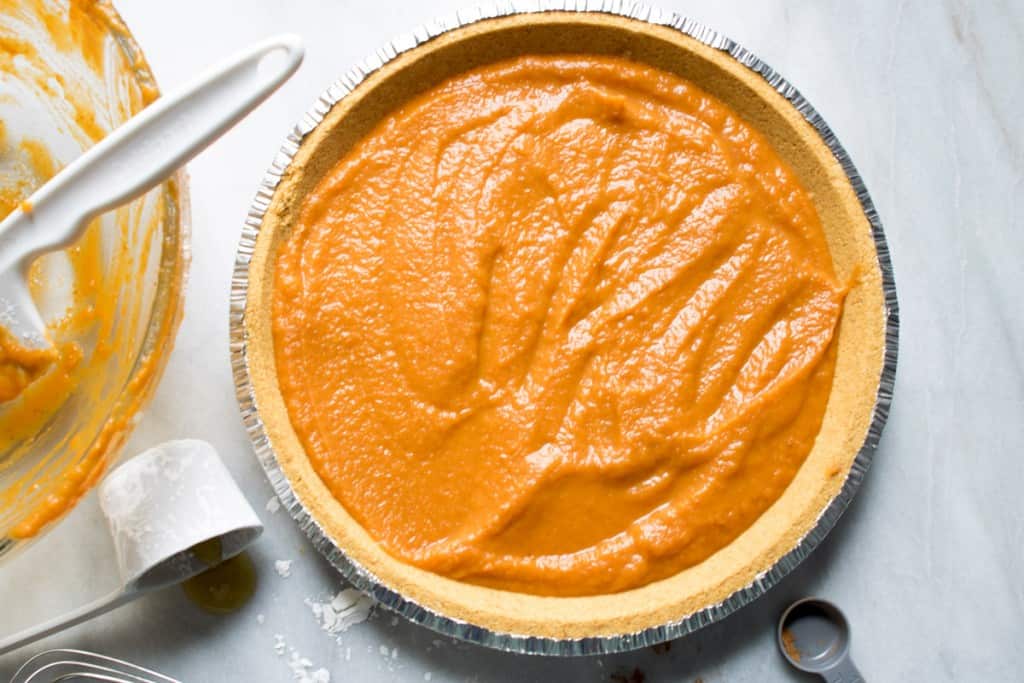 With that being said, this recipe is a great idea for Thanksgiving and it is a sure crowd pleaser in every way! The holiday just wouldn't be the same without a Pumpkin Pie, right? Your family and friends will be super satisfied and licking their plates at the end of their final bite of this pie (I know I was!).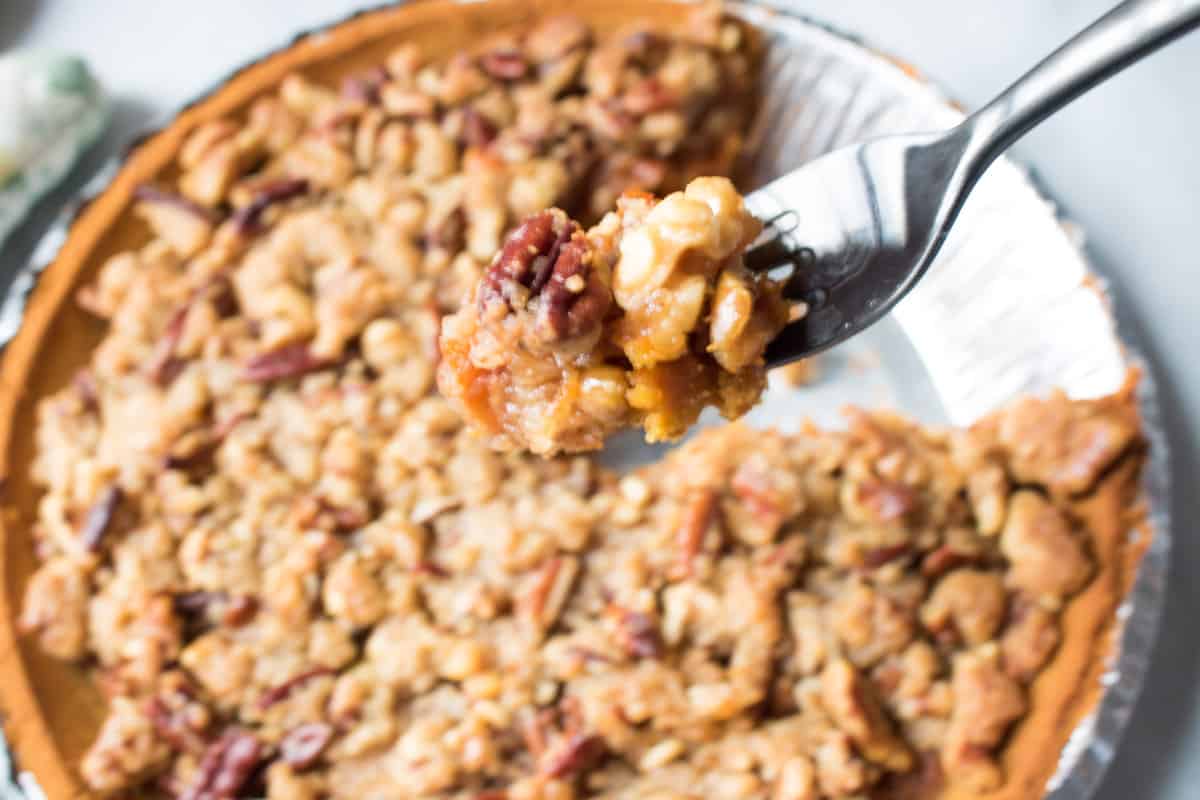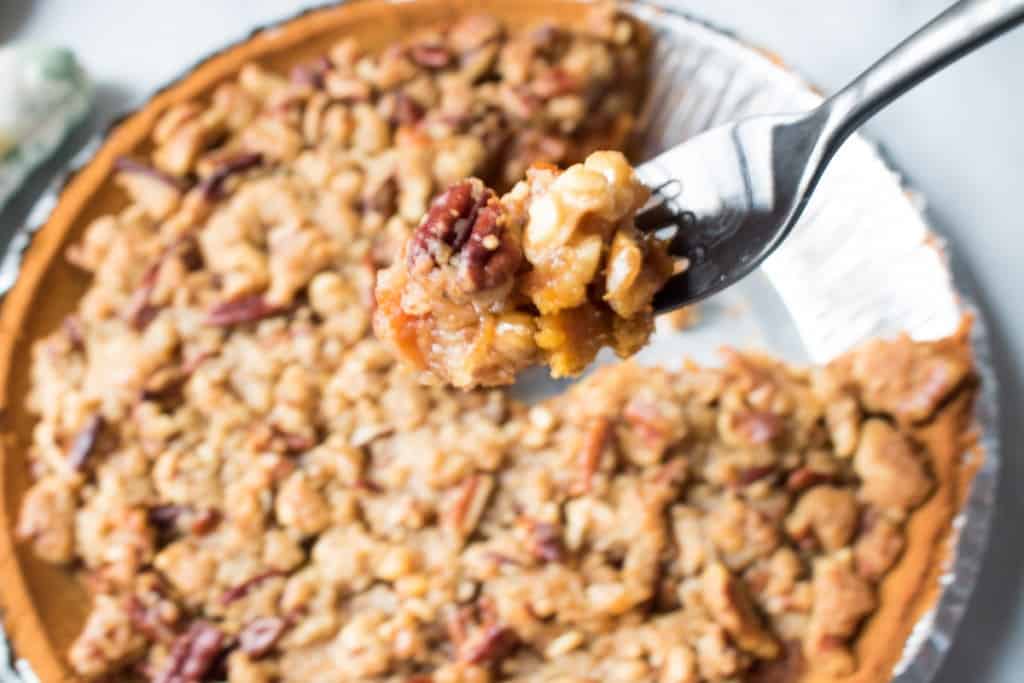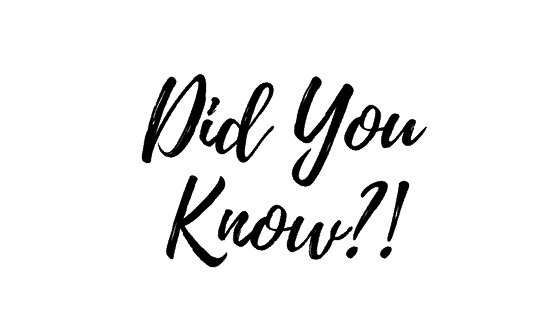 6 Interesting Facts About Pumpkin Pie:
Pumpkin pie was not served at the first Thanksgiving, though pumpkins were used in other recipes at the time.
The first recorded recipe for "modern" pumpkin pie was published in 1796 in American Cookery by Amelia Simmons. It was called 'Pompkin Pudding.' The cookbook was the first one devoted to foods native to the Americas.
Every year, 50 million pumpkin pies are made using Libby's canned product.
Nestle bought Libby's in 1971.
Morton, Illinois, where the main Libby's processing plant is located, calls itself the pumpkin capital of the world.
The world's largest pumpkin pie weighed over 350 pounds and was made with 80 pounds of pumpkin, 36 pounds of sugar, and 144 eggs.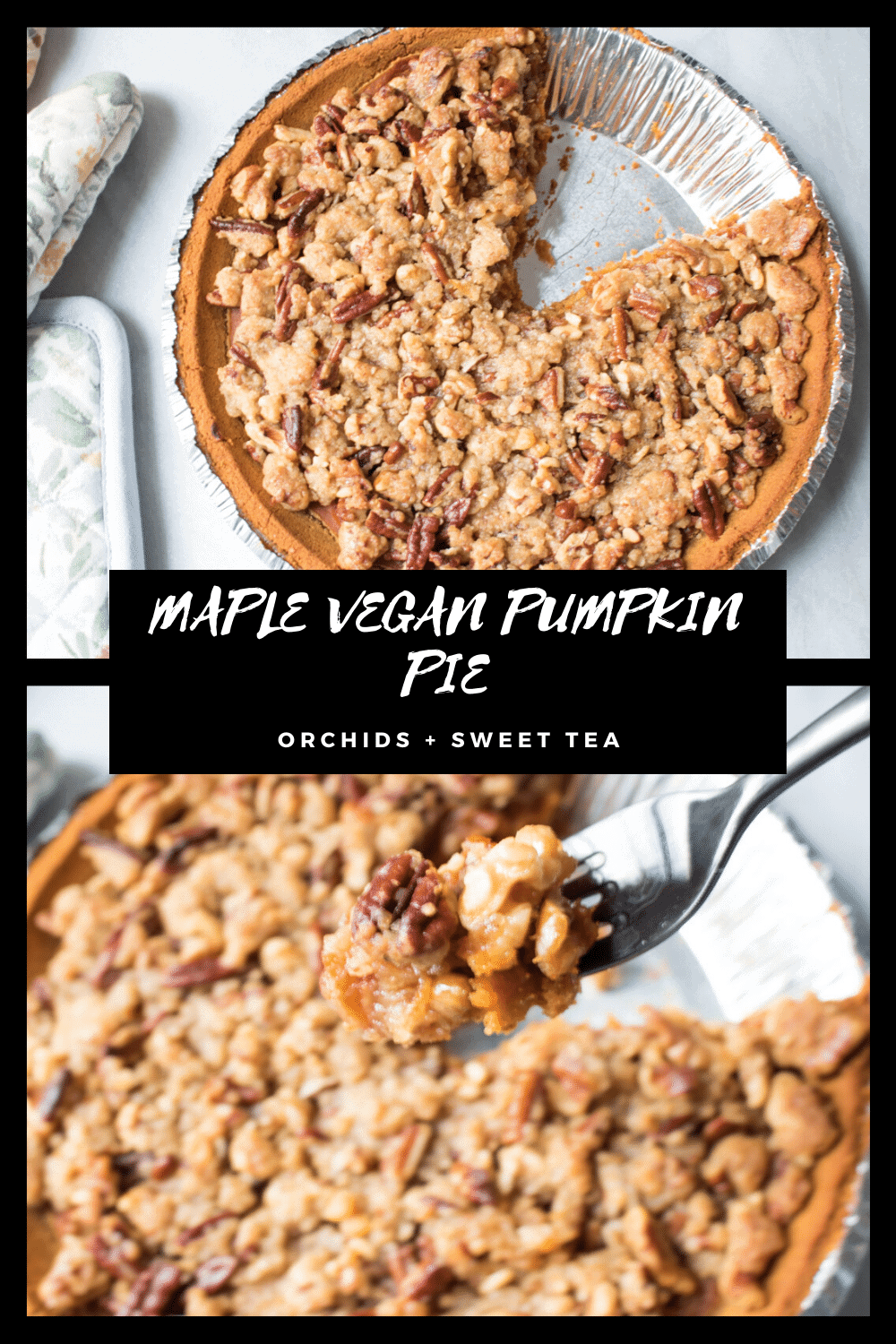 one

14 oz. can

pumpkin puree

3/4

cup

coconut milk

1/2

cup

organic brown sugar

1/4

cup

maple syrup

1/4

cup

cornstarch

1

tsp

vanilla extract

2

tsps

pumpkin pie spice

1/2

tsp

cinnamon

1/2

tsp

sea salt

1

store-bought 9'' pie crust

(Ensure that it's Vegan approved!)
Preheat oven to 350 degrees Fahrenheit.

Add the pumpkin puree, coconut milk, brown sugar, cornstarch, maple syrup, vanilla extract, pumpkin pie spice, cinnamon and sea salt to a large bowl and mix until well incorporated.

Pour the pumpkin mixture into the uncooked 9" pie crust and use a spatula to spread the pumpkin evenly.

Bake for 60 minutes and make the topping crumble in the meantime.
For the Crumble Topping:
Add the melted vegan butter into a medium bowl along with the pecan, walnuts, flour, sugar, maple syrup sea salt, and cinnamon.

Once well incorporated, add the topping to your pumpkin pie during the last 15 minutes before it is fully cooked.

Let the pie continue to bake for the next 15 minutes and remove it from the oven.

Let the pie cool for about 30 minutes or so, and enjoy!

Be sure to let the remaining pie chill in the fridge for a minimum of 4 hours or overnight until set.
There you have it, Ya'll. Maple Vegan Pumpkin Pie to the rescue!
 Are you planning to have Pumpkin Pie for Thanksgiving?