This Pineapple Jalapeño Lime Mocktail recipe is the perfect balance between spicy and sweet for the Holidays. Made with a ginger beer base and infused with orange, lime, pineapple, and jalapeños, these homemade mocktails will leave you feeling refreshed on any given day, especially during the Holidays. So easy to make and shaken together in a few short minutes.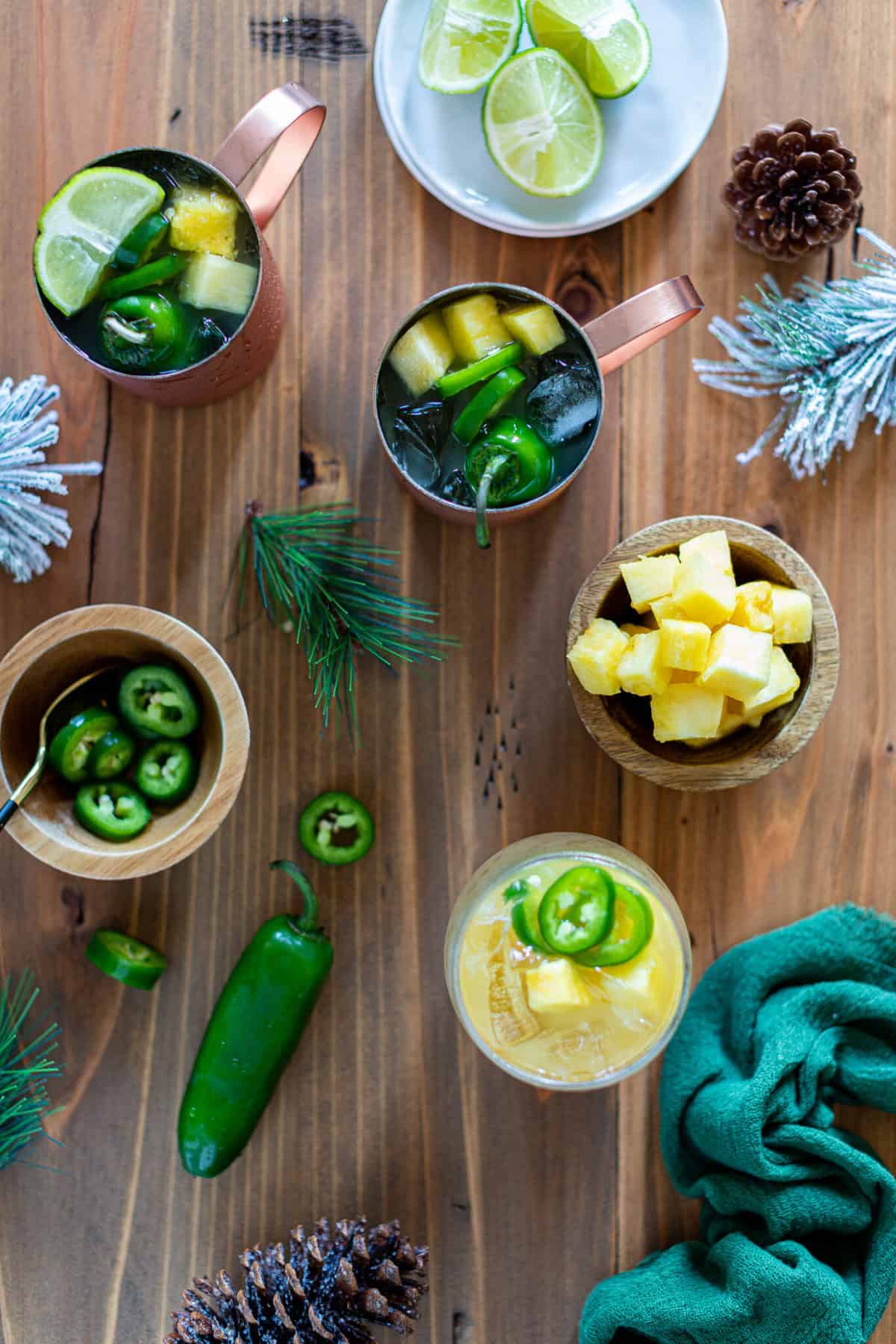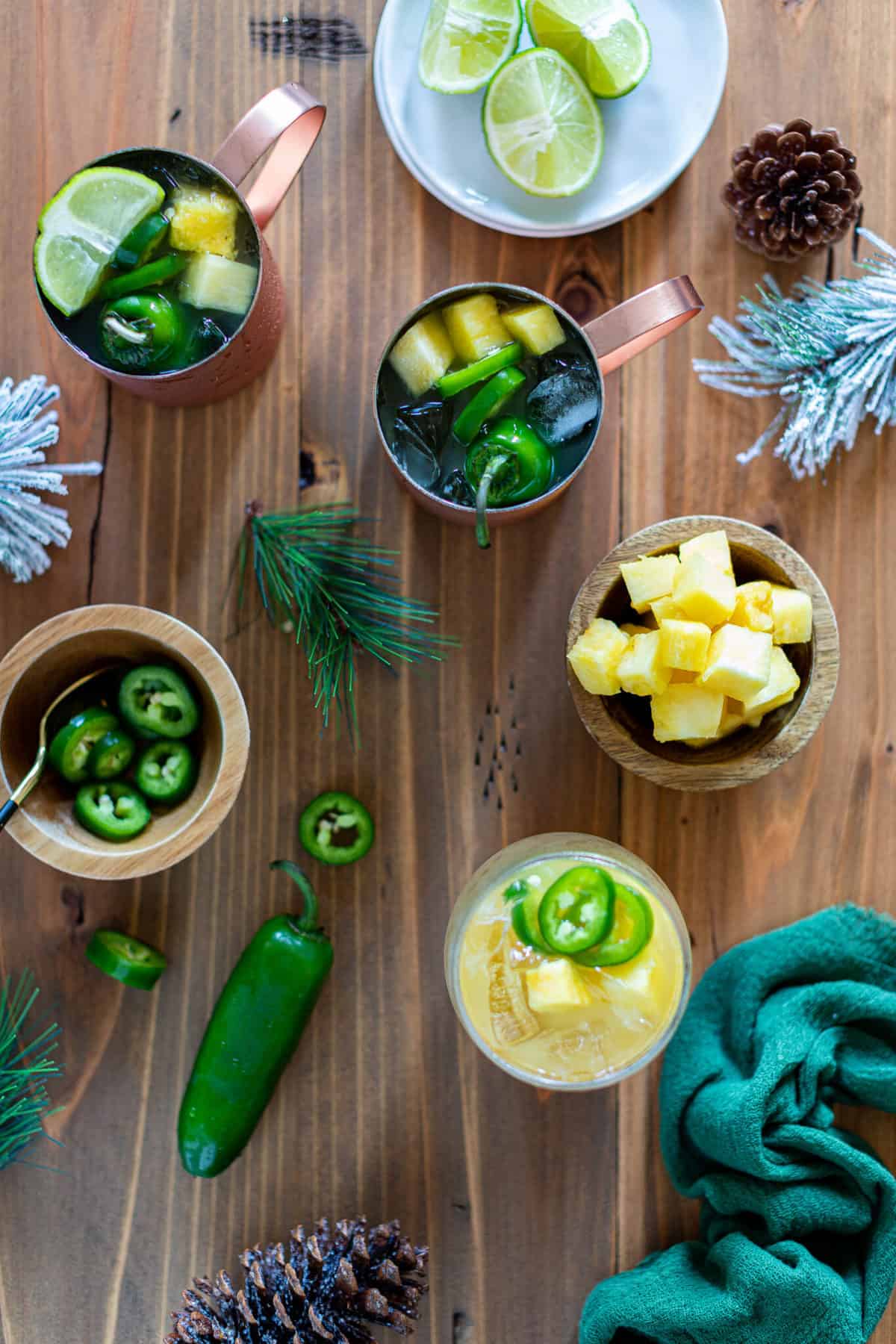 Pineapple Jalapeño Lime Mocktail. Another drink recipe to add to Orchids + Sweet Tea's archives and I'm so excited.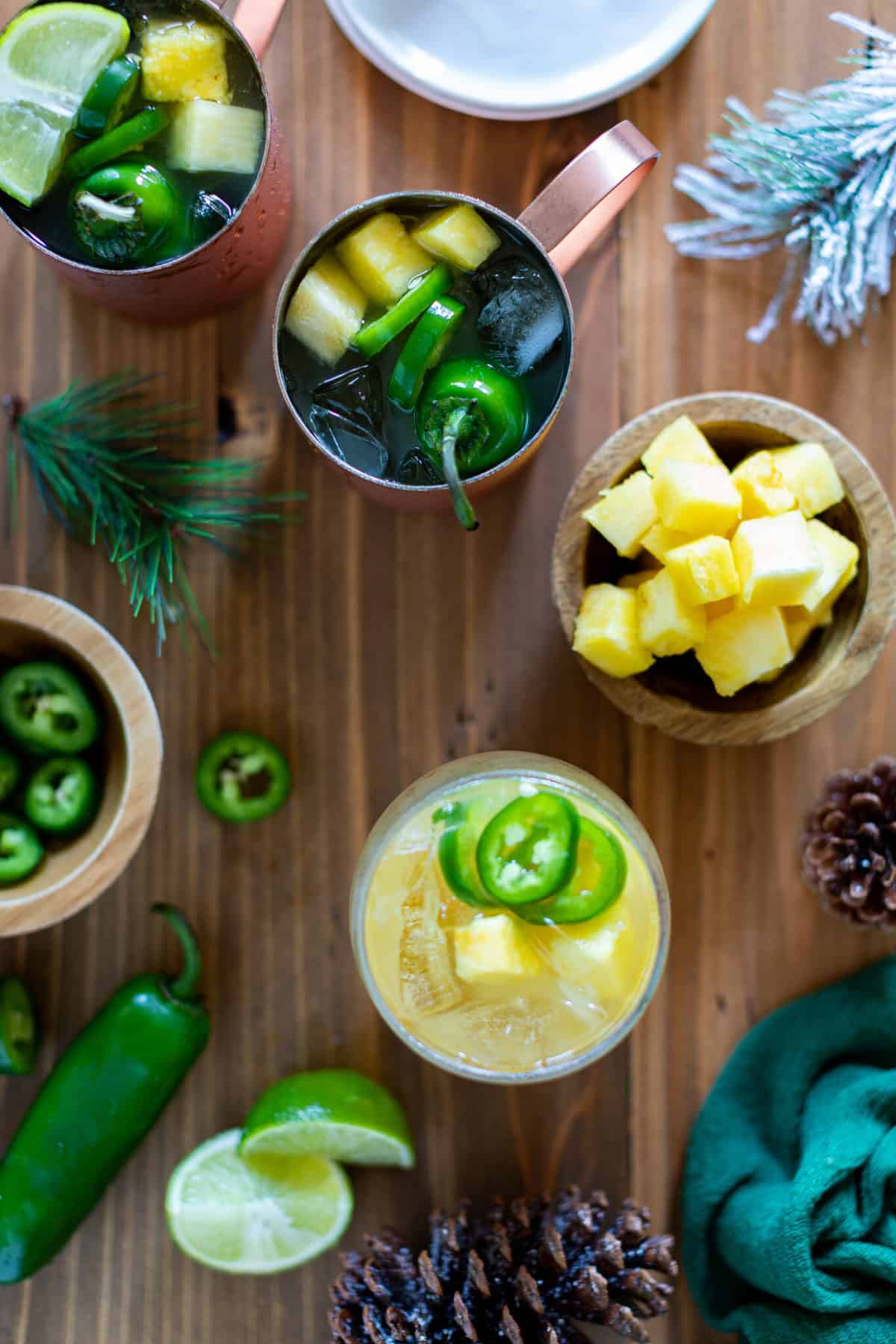 Why Did I Choose Pineapples?!
Besides the fact that pineapples are insanely delicious, I chose to use pineapple juice in this lemonade for a few specific reasons.
Pineapples are not just popular. They are loaded with nutrients, antioxidants, and other enzymes that help to fight inflammation, etc.
Here's a few impressive health benefits:
They are low in calories + loaded with nutrients such as Vitamin C, Manganese, Vitamin B6, Protein, among others.
Loaded with healthy antioxidants that combat oxidative stress.
Contains digestive enzymes which helps to better support the digestive system + functioning.
May help to boost Immunity + suppress inflammation, including Arthritis.
May help to speed recovery after surgery or a strenuous workout.
Of course, you can always use fresh pineapple which will be blended in together with everything. However, if using pineapple juice like me, be sure to keep things healthy by purchasing it organic.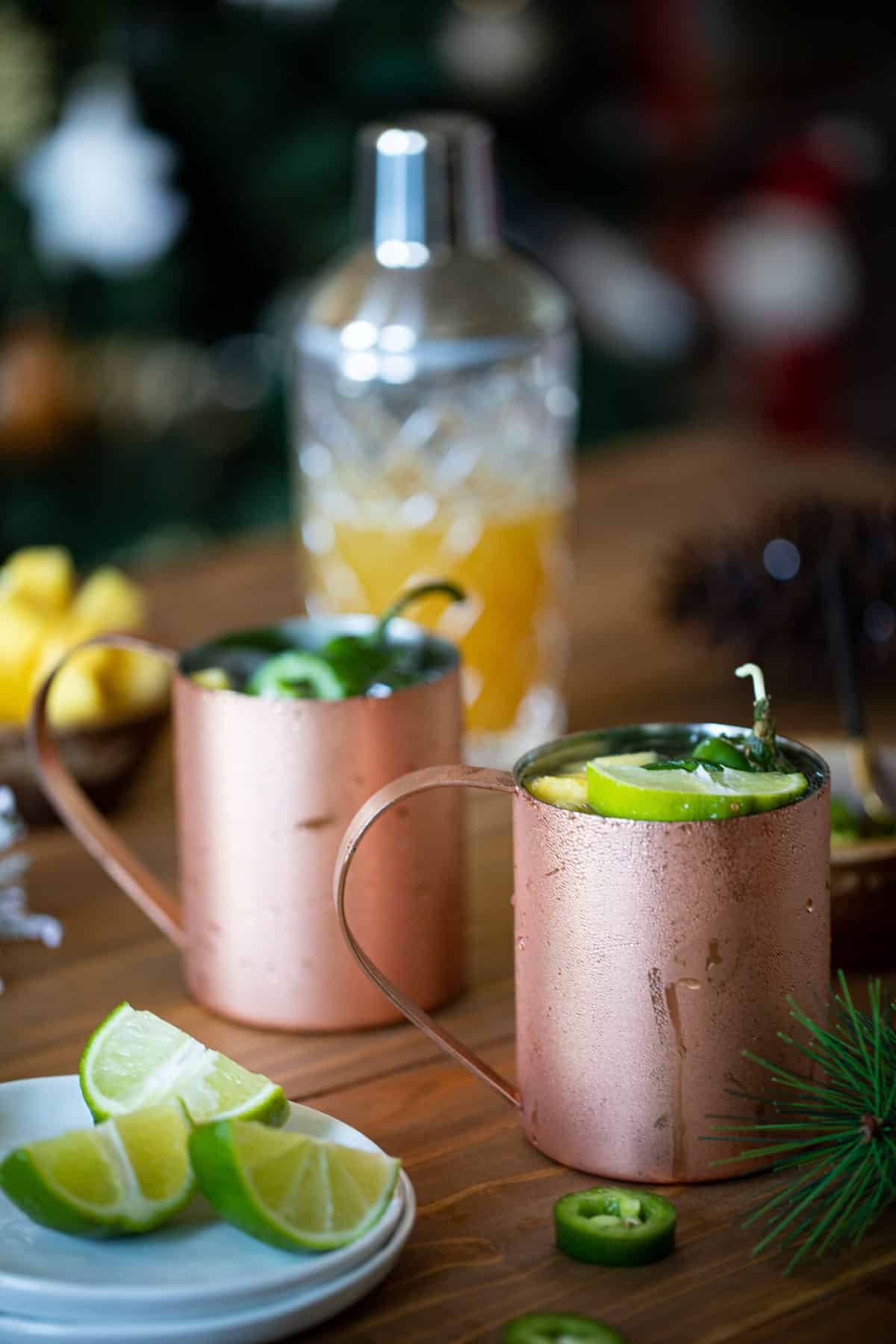 Need Healthy Sweetener Options?
The Best Healthy Sugar Alternatives + Substitutes list is all about finding better ways to enjoy your favorite sweets without compromising your healthy lifestyle. For those who follow a vegetarian and/or vegan lifestyle, this lists offers a few great ideas to incorporate healthy sweeteners into your diet.
What You'll Enjoy Most About This Drink:
It's super easy to make.
Refreshing, delicious, + a nice tropical feel.
Only uses a handful of ingredients.
Oh so Healthy—-awesome benefits with digestion, immune support, antioxidants, etc.
All NATURAL—including the sweetener!
Bursting with a nice mix of sweet, tart,+ spicy!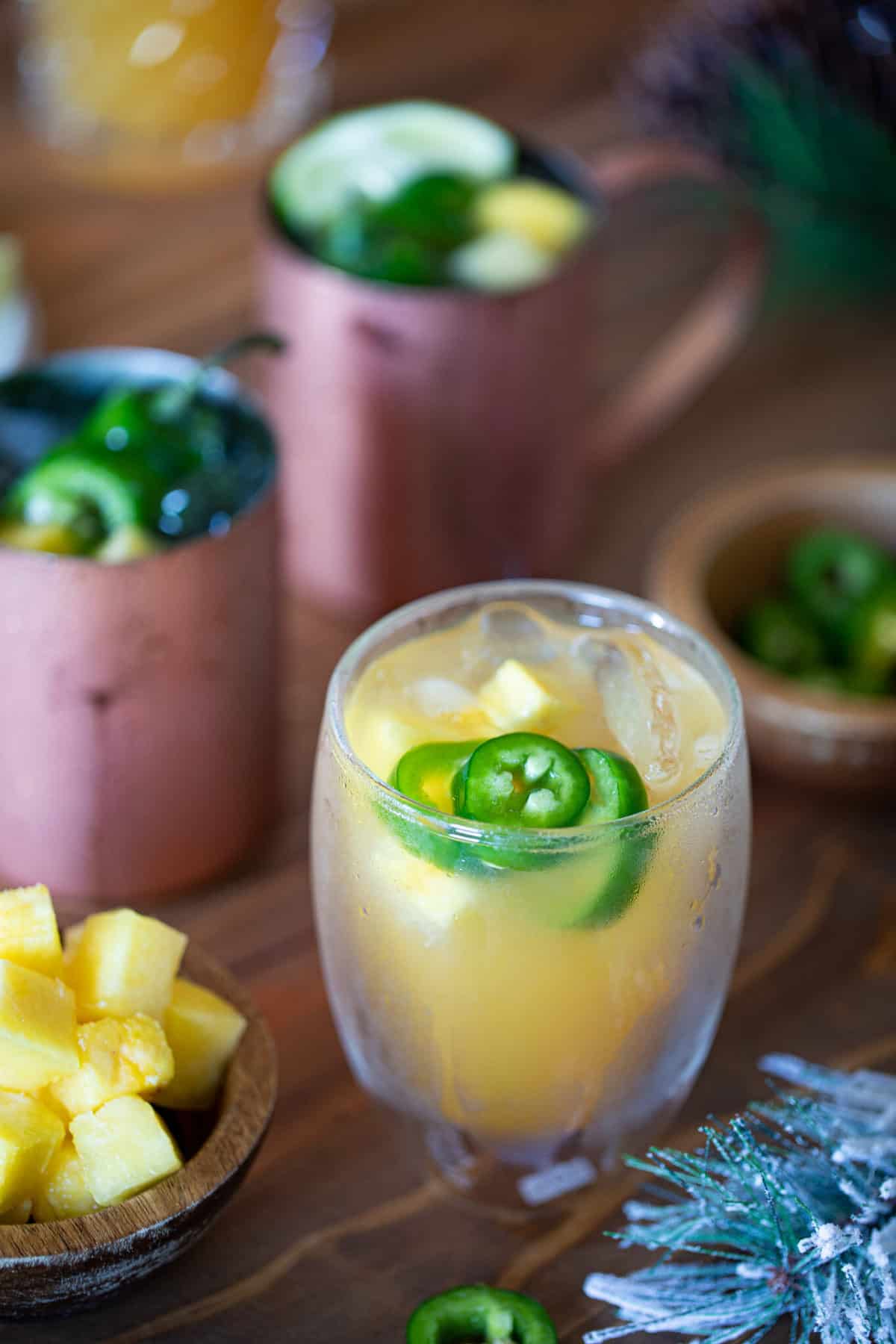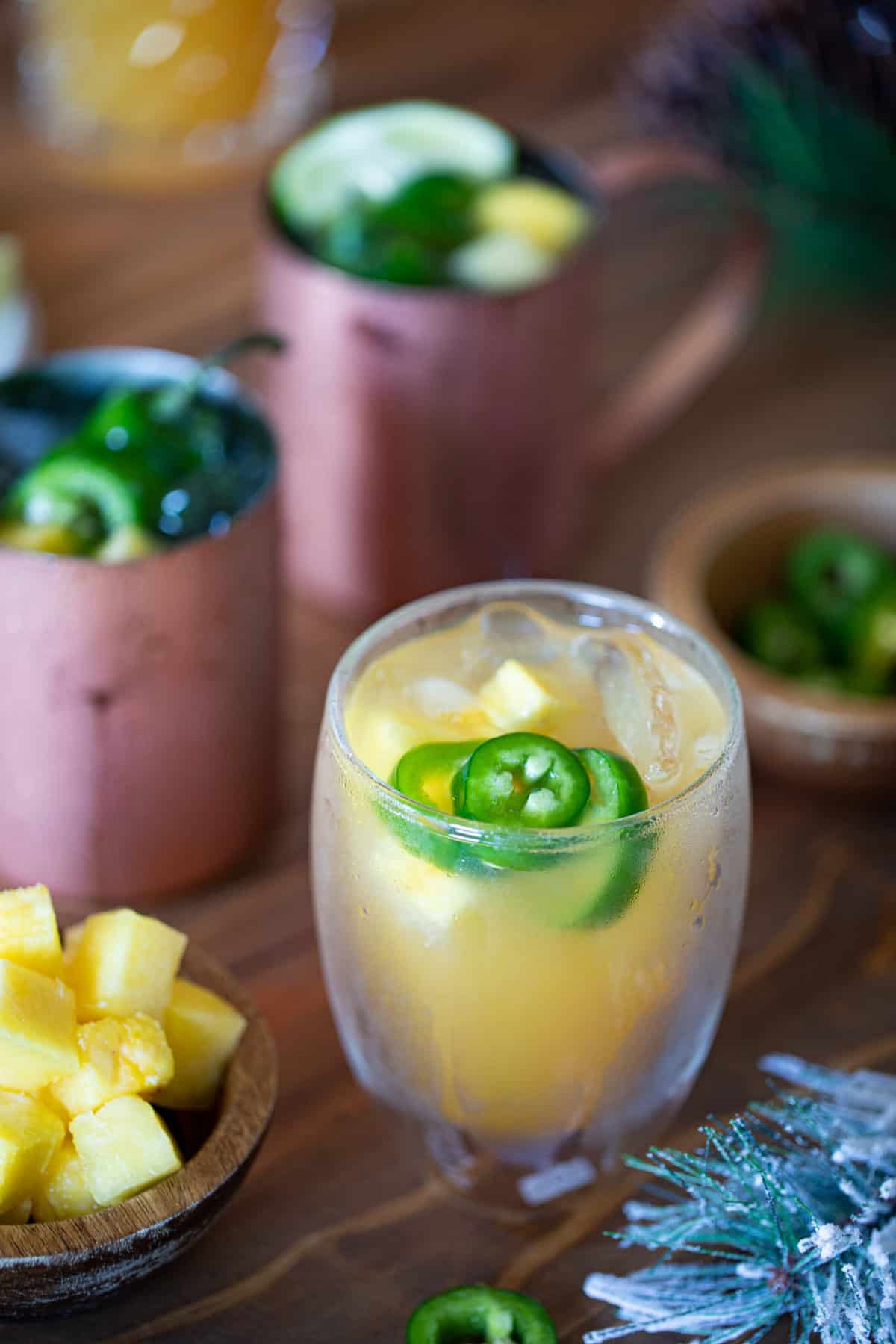 If you've been an avid reader, then you've probably already seen this Strawberry Grapefruit Mint Spring Soda recipe which is a great summer alternative to this one, especially if you like a little fizz.
LOOKING FOR OTHER CITRUS FLAVORED RECIPES?
I'd recommend trying this Healthy Blood Orange Kiwi Drink. You'll be surprised at just how easy it is to make, using all natural and organic ingredients, by a simple blend, all in just under 10 minutes TOPS! It's certainly the best drink of the spring and summer seasons.
For a warmer citrus quench of your thirst—this Lemon Blackberry Mint Tea is EVERYTHING! It's all about the bold mint flavors paired with the bit of tartness from the lemon and slight sweetness from the blackberries.
This Homemade Slow Cooker Apple Cider is the epitome of the sweet smelling Fall season. It's super easy to make (just set it and forget it!), requires only a handful of ingredients, warm and comforting. Bold apple flavor, a hint of citrus, warm spices, and naturally sweetened (if preferred). Can be enjoyed hot or cold. All vegan and gluten-free.
This Cranberry Apple Cider Orange Sangria is a perfectly refreshing way to kick things off for the Holidays. Packed with a ton of sweet, Fall/Winter flavors—this recipe is the right way to enjoy a cup of non-alcoholic sangria.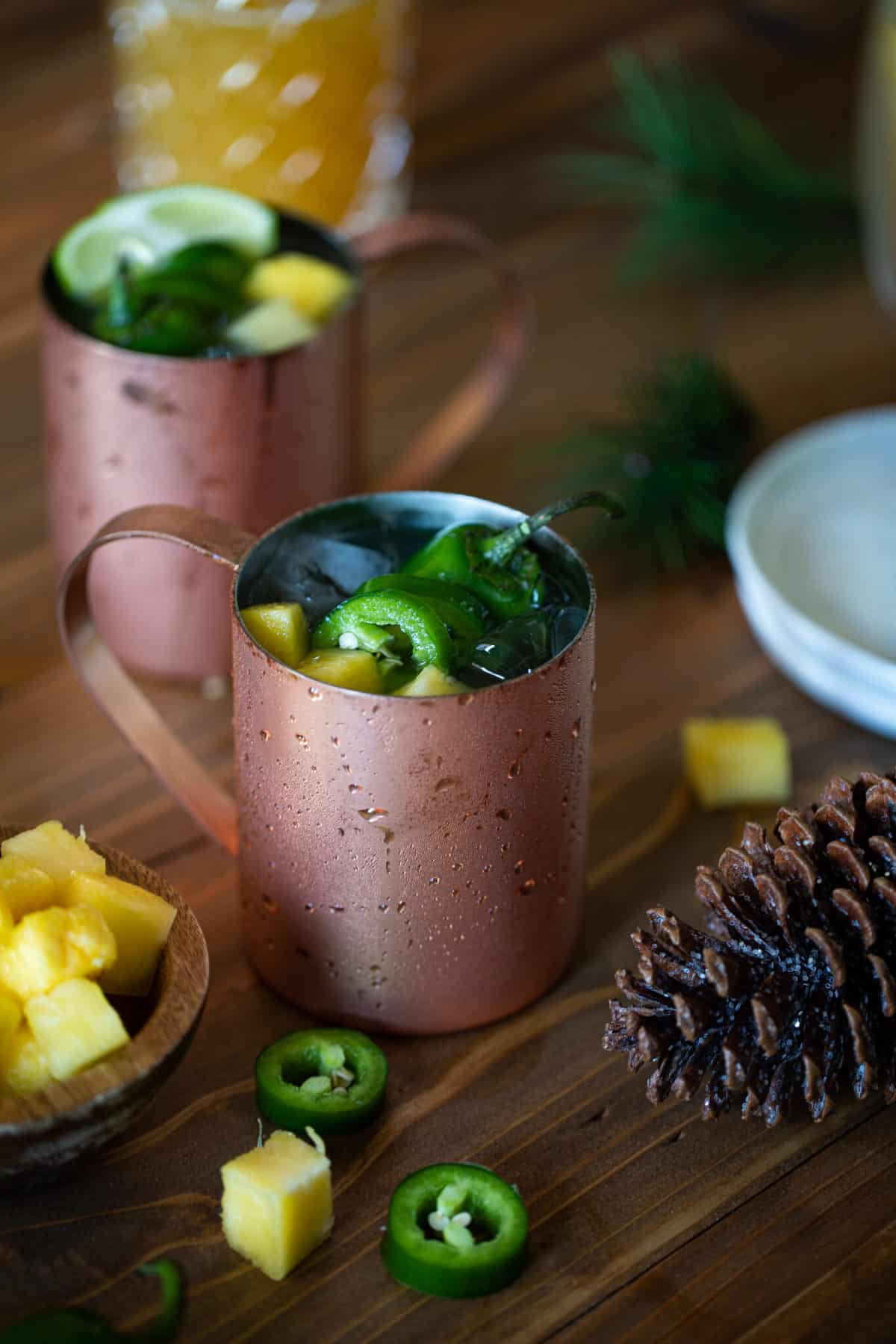 Common Q + A's About These Mocktails.
CAN I MAKE THIS AHEAD OF TIME?
Absolutely! Simply make your mocktail in a medium pitcher the day before, cover with plastic wrap, and refrigerate overnight. The best part about making these ahead of time is that they'll be completely chilled once ready to serve.
WHAT OTHER INGREDIENTS CAN I ADD?
Honestly, you can choose to substitute lemon as opposed to using lime. In addition, you can add herbs such as basil, mint, or rosemary to add an extra earthy flavor. Of course, you can always add strawberries to the mix for a nice twist as well.
HOW LONG DO THESE LAST?
For optimal freshness, these mocktails (made without ginger beer) will last 3-5 days once covered and refrigerated.
CAN I TURN THESE INTO A COCKTAIL?
Of course! You can always add 1 cup of your favorite alcoholic beverage to these drinks to make them a nice cocktail.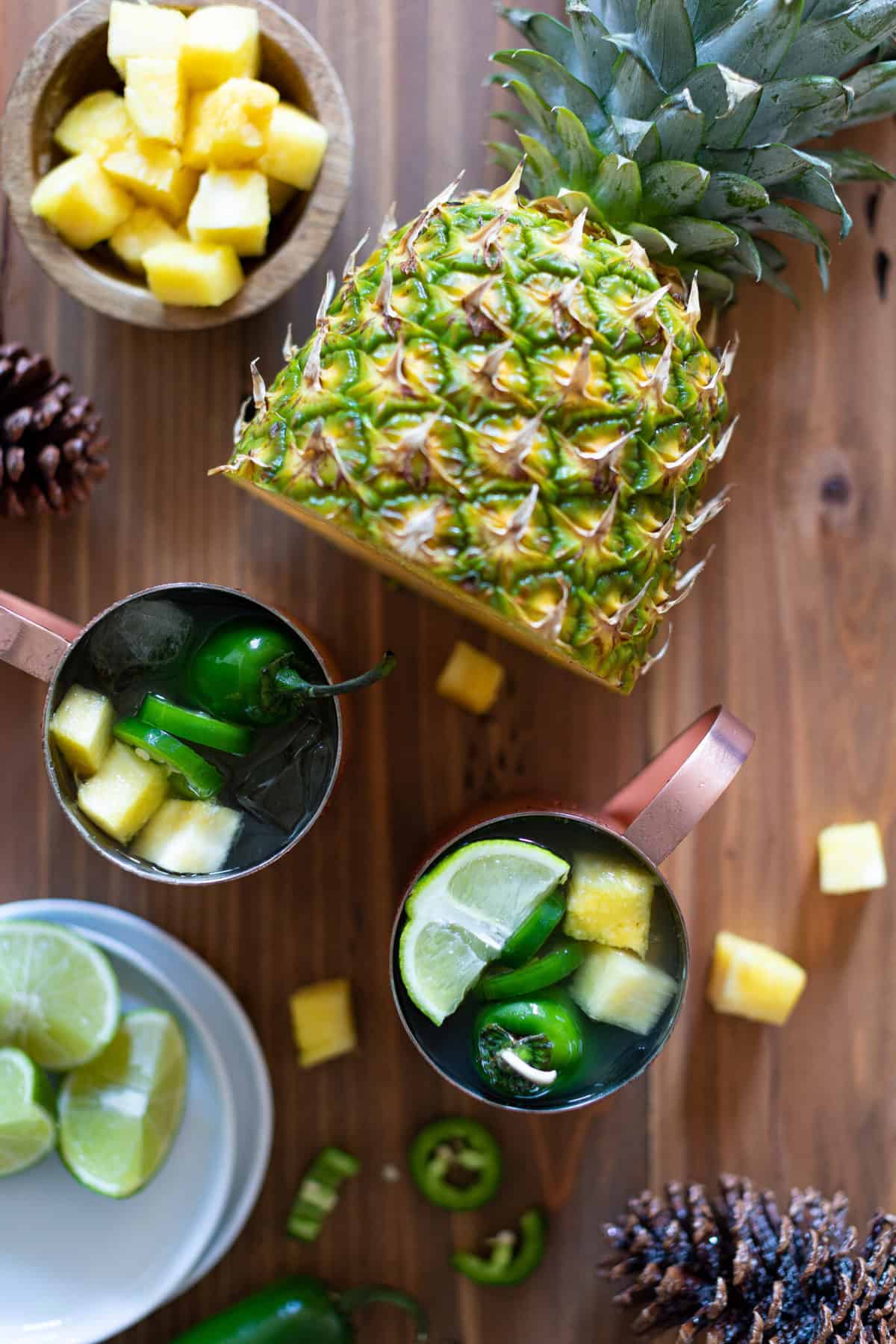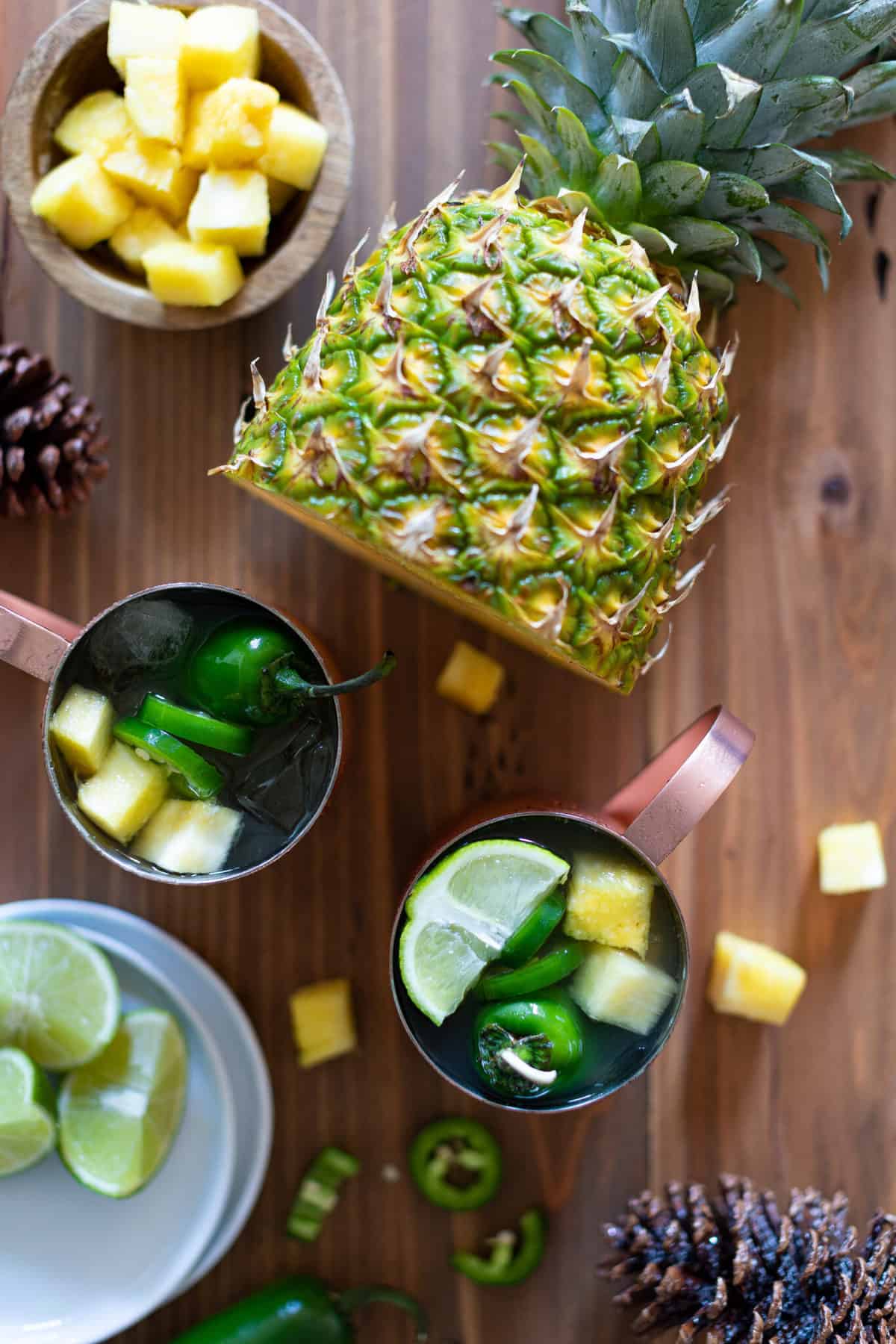 Other:
medium pineapple chunks

jalapeños

lime wedges
In a medium/large pitcher, add the pineapple juice, orange juice, lime juice, pineapple chunks, and jalapeños together, stirring everything together until well combined. Add mixture to the refrigerator to chill for a minimum of 2 hours.

To serve—add an ice cube or two into prepared glass(es), followed by juice mixture and ginger beer, stirring together. Add a slice of lime, pineapple chunks, and sliced jalapeños as garnish, if desired.

Sip and enjoy!
STORAGE: Keep any leftovers (without ginger beer) in the refrigerator, tightly covered in your pitcher or in a sealed mason jar. Best if consumed within a few days.
PINEAPPLE: If you decide not to use store-bought pineapple juice, you can always use 2 cups of fresh pineapple chunks and add them to a blender along with 1 cup fresh water. Blend for 1-2 minutes until smooth and pineapples are fully broken down. Continue recipe.
SWEETNESS: Add more maple syrup or Agave for more sweetness if needed, 1 tablespoon at a time.
Calories:
77
kcal
|
Carbohydrates:
19
g
|
Protein:
1
g
|
Fat:
0.3
g
|
Saturated Fat:
0.03
g
|
Polyunsaturated Fat:
0.1
g
|
Monounsaturated Fat:
0.04
g
|
Sodium:
3
mg
|
Potassium:
273
mg
|
Fiber:
1
g
|
Sugar:
13
g
|
Vitamin A:
218
IU
|
Vitamin C:
56
mg
|
Calcium:
21
mg
|
Iron:
0.4
mg
Pineapple Jalapeño Lime Mocktail.