The Best Healthy Sugar Alternatives + Substitutes----When it comes to eating my favorite sweets + desserts, I definitely hate the idea of having to give them up completely. Throughout my healthy food journey, I've had some trial + errors in learning how to make certain foods healthier without compromising their flavor and texture!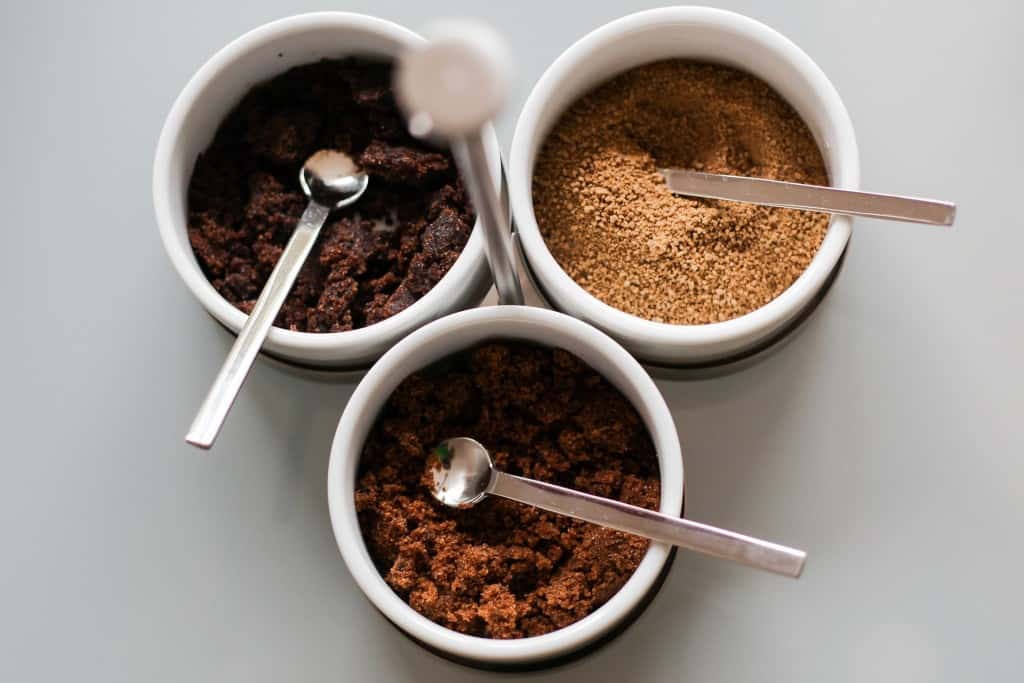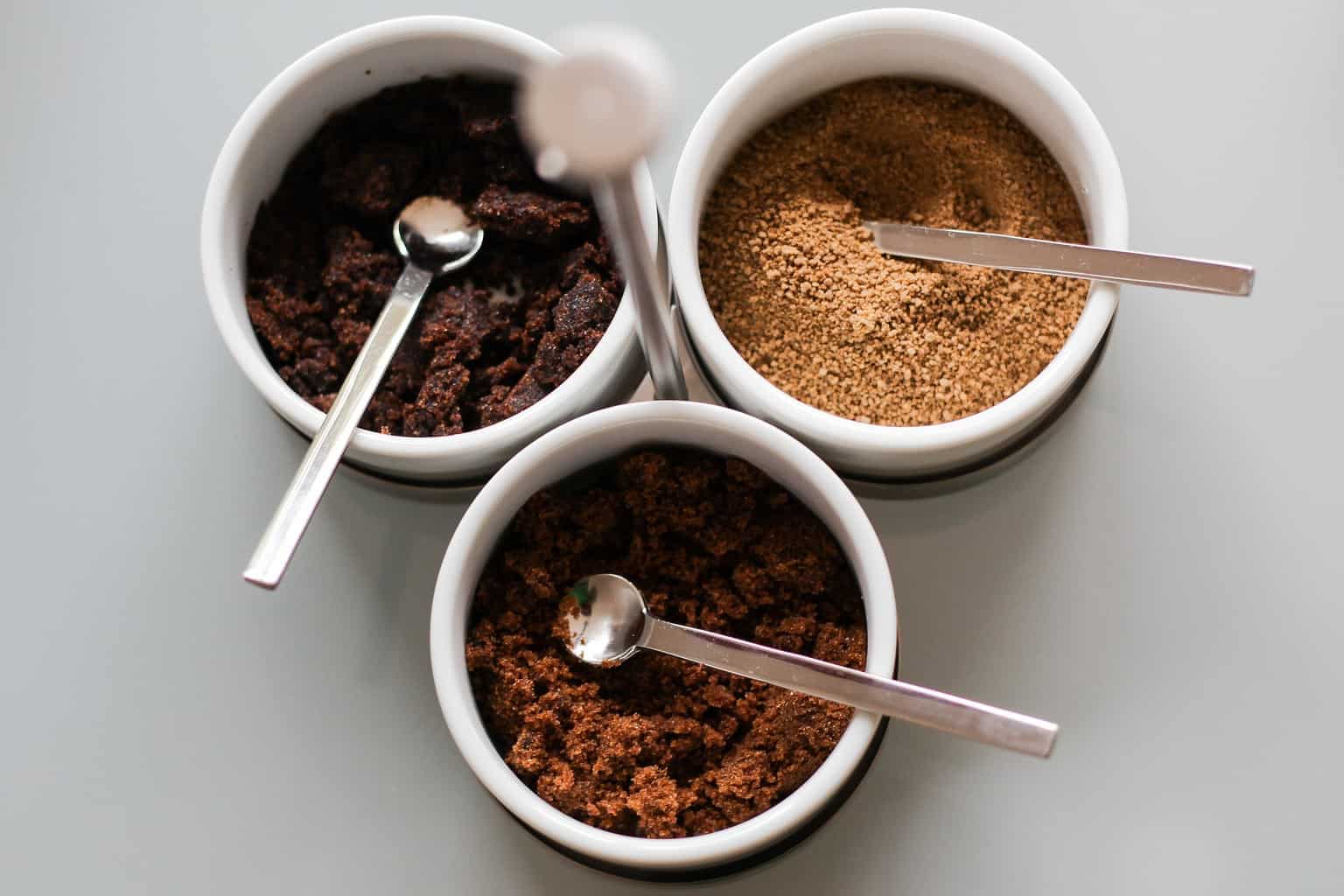 When it comes to eating my favorite sweets + desserts, I definitely hate the idea of having to give them up completely. Throughout my healthy food journey, I've had some trial + errors in learning how to make certain foods healthier without compromising their flavor and texture!
While there are so many different types of recipes on the internet, I definitely have a hard time finding ones that truly make you feel like you aren't missing a thing, although there are substitutes for specific ingredients that aren't so healthy.
Yes, there are a ton of ingredients that can be substituted-----but I know that reducing or eliminating sugar has become a huge trend in 2019, therefore, I wanted to share this list with you all.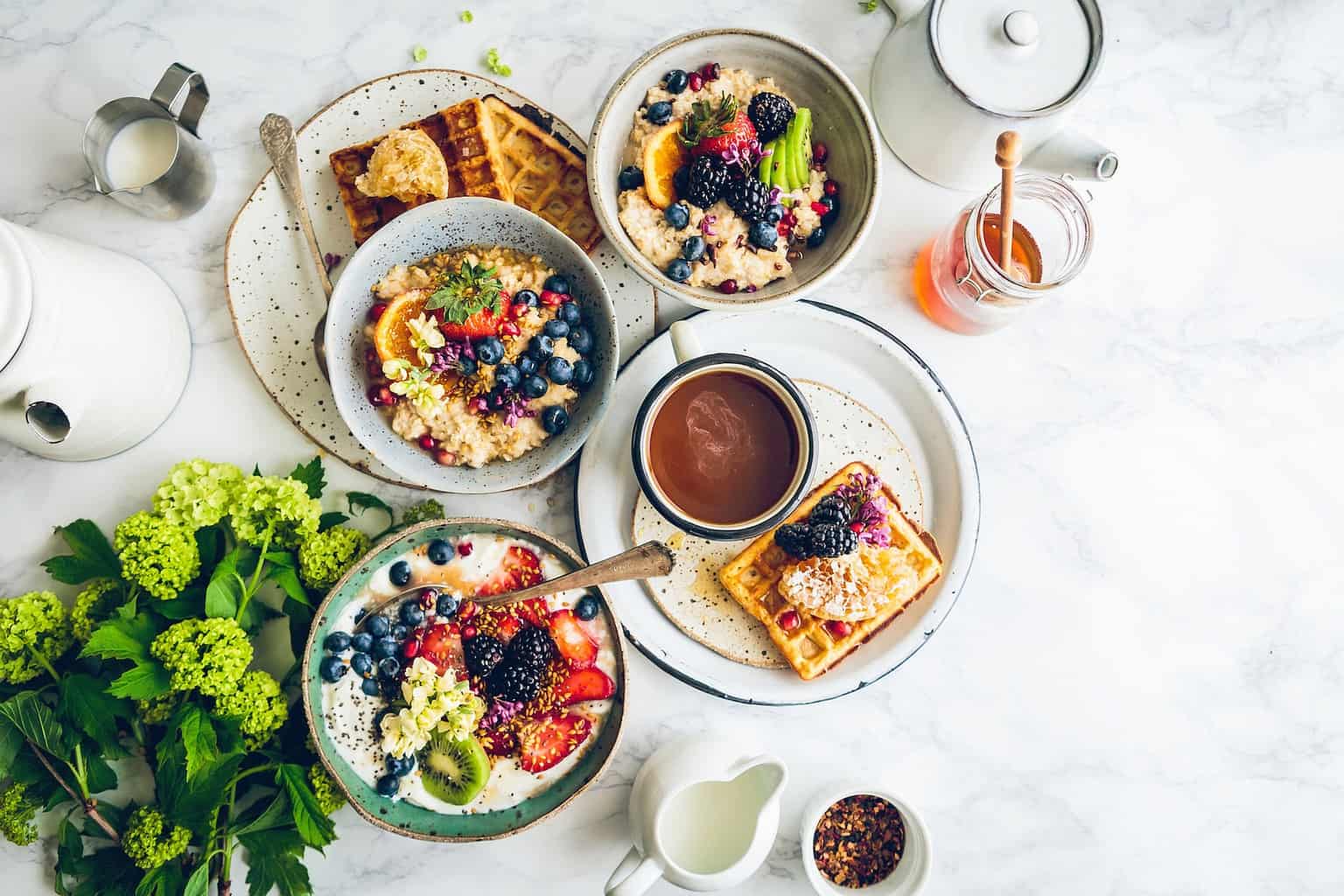 Why is Sugar So Controversial?
OK, so as you may know, sugar has been a part of the human diet for centuries. It's obviously nothing new. However, in recent years, sugar has become the highlight of scientific studies due to the uprising rates of Obesity, especially in the U.S. Not only that, but specific types of sugars are believed to increase the risk of heart disease and metabolic syndromes, which has adverse affects.
While most research has leaned more towards sugary drinks, it has been noticed that many diets have focused on sugar as a whole, which of course helps you to maintain a healthier lifestyle.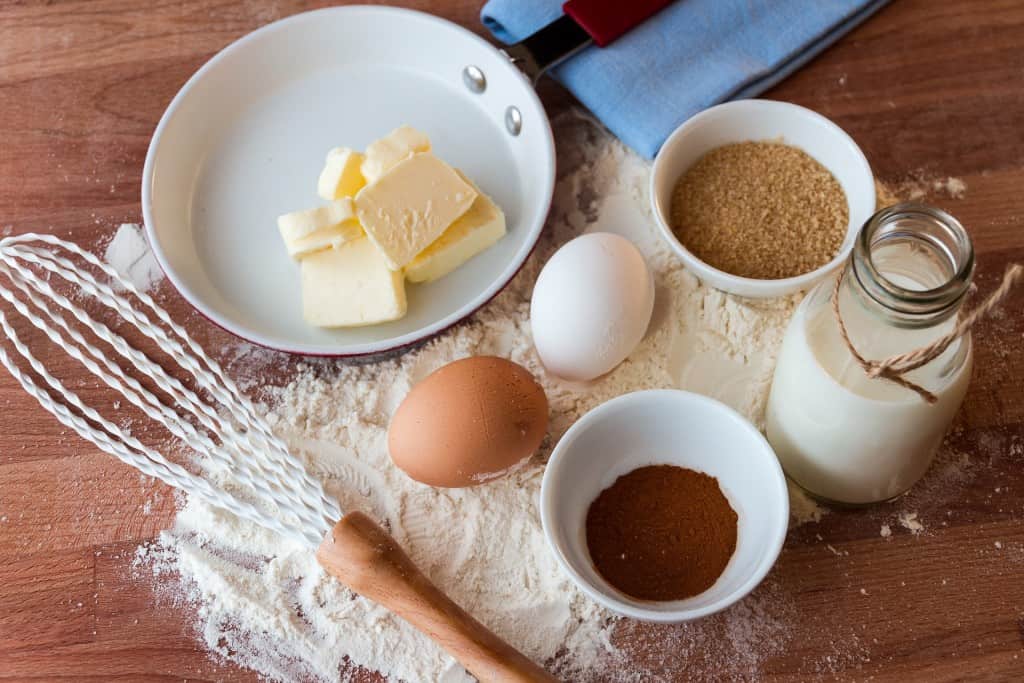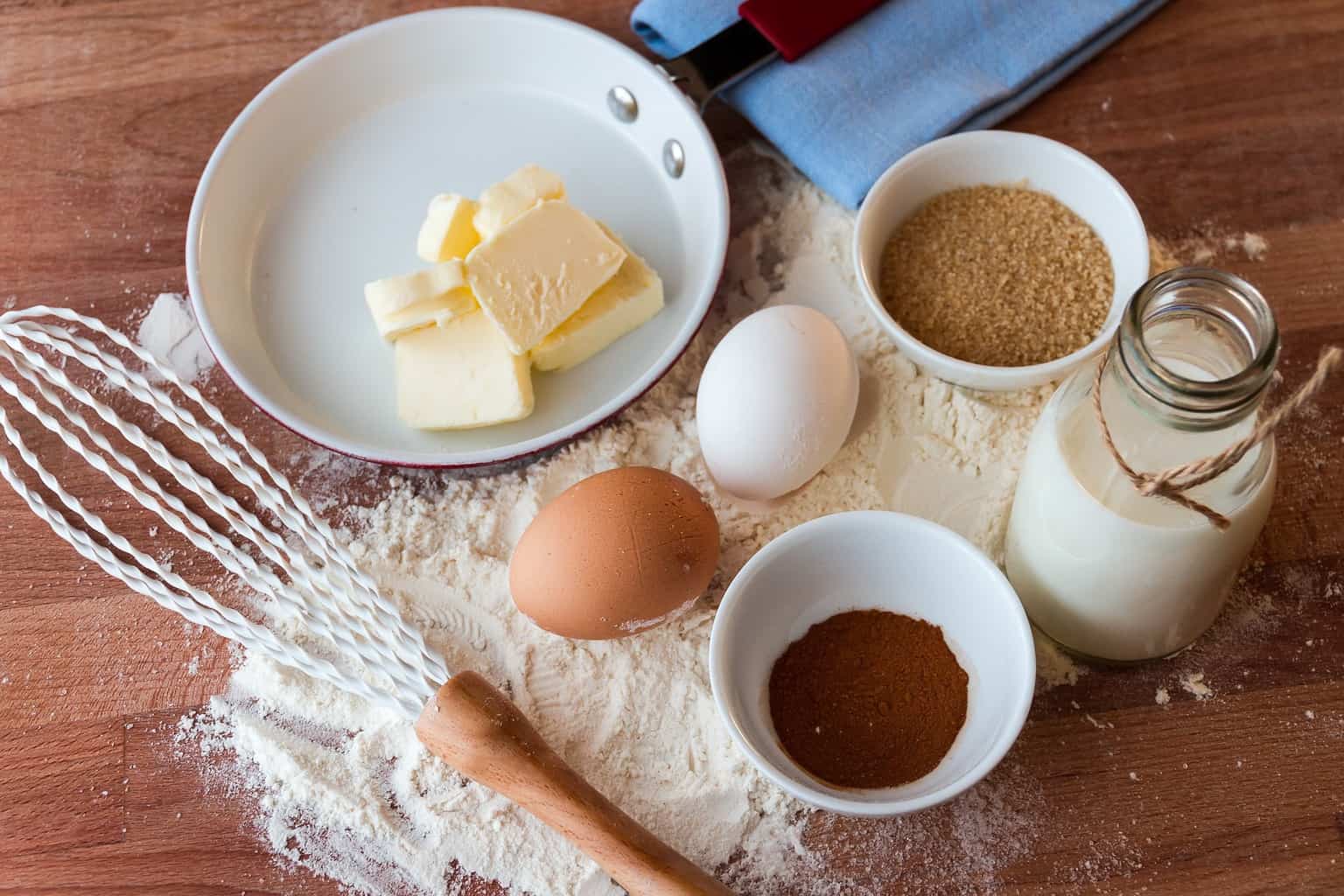 So, if you're looking for healthier sweets/dessert options (mainly Vegan), you'd definitely enjoy these  Vegan Lemon Poppy Seed Donuts, which are perfect for Easter! For breakfast---these Flourless Vegan Banana Oats Waffles are the perfect gluten-free and vegan option to kick stat your day!
Using one the alternatives on this list---these Cranberry Chocolate Chip Date Energy Bites are a super easy, quick way to enjoy a healthy snack. 
One of our popular recipes----these Vegan Chocolate Chip Cookies also incorporates one of the great substitutes on this list---applesauce!
Rest assured, Orchids + Sweet Tea has a ton of Vegan options, which is perfect for those who are looking to eat healthier ingredients all around.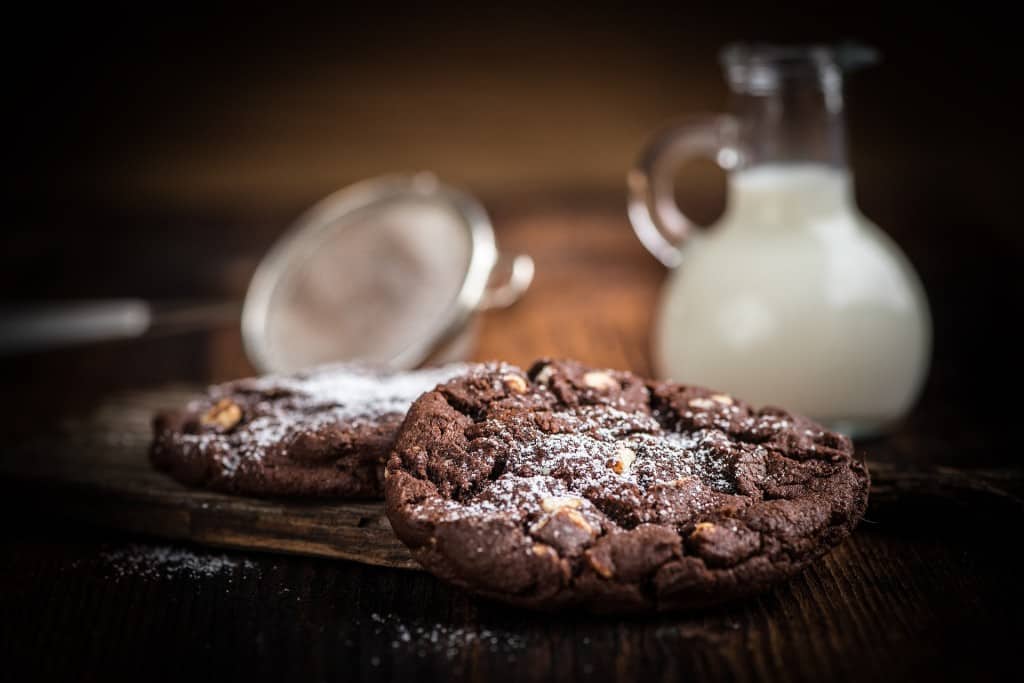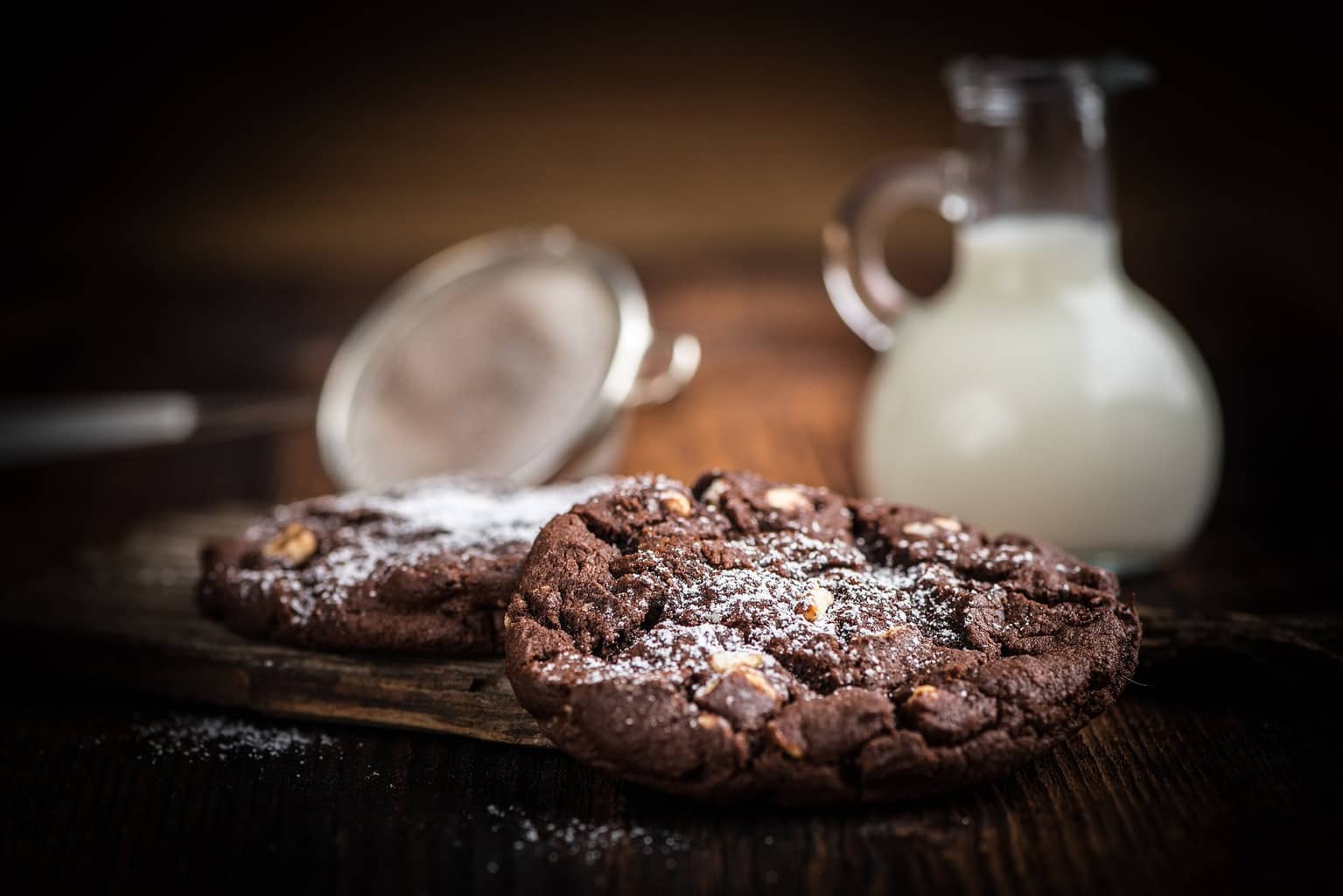 Onto the list–shall we?
AWESOME SUGAR ALTERNATIVES + SUBSTITUTES TO INCORPORATE INTO YOUR DIET:
Raw Cane Sugar + Brown Sugar
While many diets which restrict certain ingredients that are processed a certain way or contain a certain thing (such as the Vegan diet) often minimize these sugars, I often use the 'organic' versions which are vegan-approved, which means that they don't contain many of the harmful additives as most regular ones.
Therefore, I often use my two favorite brands which are tried + true in terms of quality and transparency---Sugar in the Raw and Wholesome's Organic line. With both sugars, they are minimally processed, which allows most of their natural nutrients to remain potent.
When it comes to both syrups, I often use them interchangeably, although I love to use pure maple syrup mostly. Agave is said to have a lower glycemic index, which makes it perfect for those with diabetes. On the other hand, pure Maple syrup has tons of antioxidants because it comes directly from a plant's sap.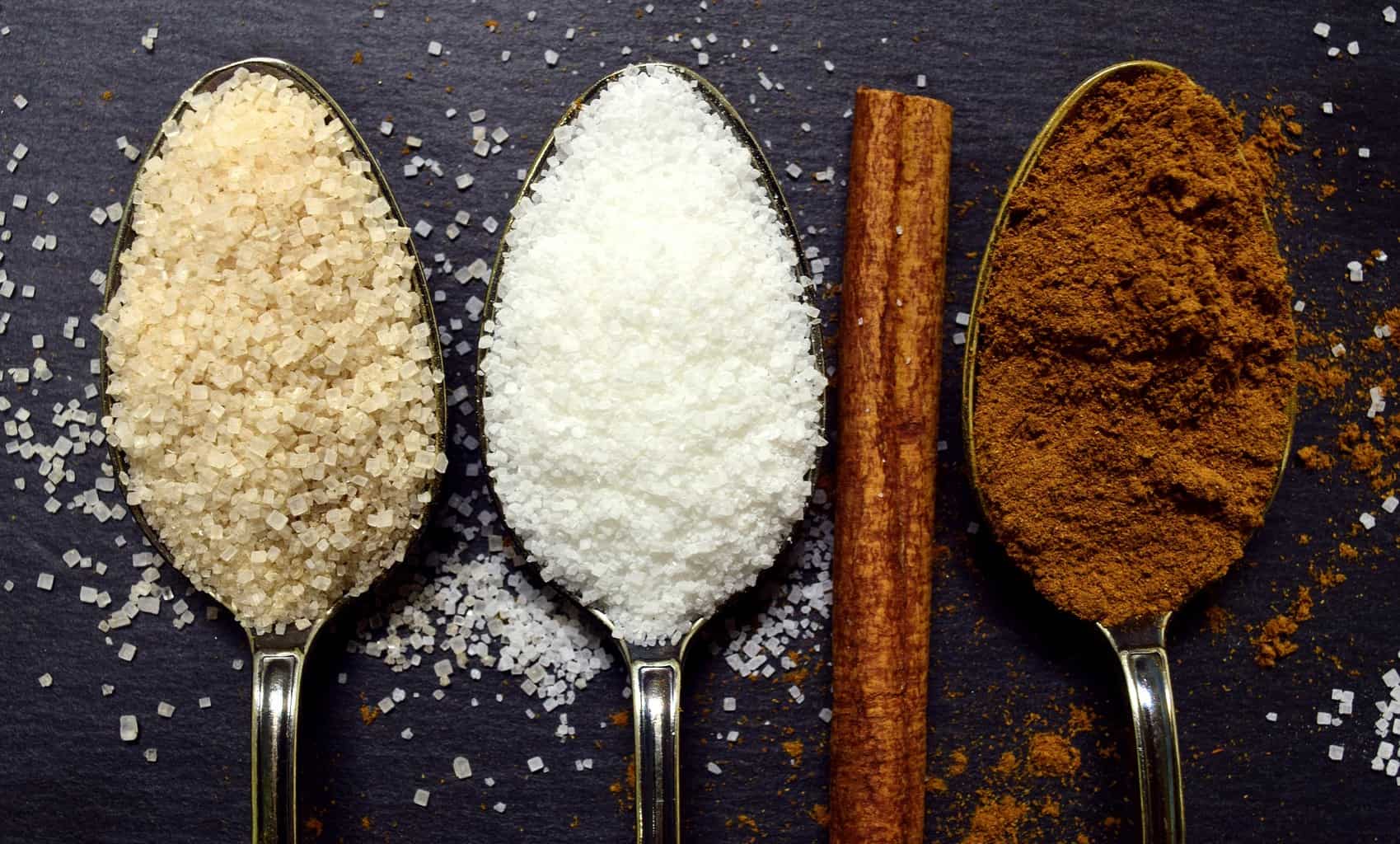 Another great sweetener (except for those on a Vegan diet of course!) which has a ton of antioxidants as well. In addition, it has anti-microbial and anti-bacterial properties which help keep your gut healthy!
Yes, I know that you might be surprised, however, applesauce makes for a nice sweetener and binder in many Vegan recipes! Take these Vegan Chocolate Chip Cookies for instance! It definitely adds a nice chewiness and softness to them for sure. The best kind is the one that is organic and with no sugar-added. Of course, you can always make your own batch at home as well!
You read that right----raisins and dates make awesome sweeteners! The benefit? Whelp, raisins are a great source of antioxidants and fiber, whereas dates are possess the same benefits along with brain health, promote natural labor (for pregnant women), bone health, and blood sugar control. Cranberry Chocolate Chip Date Energy Bites anyone or perhaps you'd enjoy these Cinnamon Raisin Banana Vegan Scones.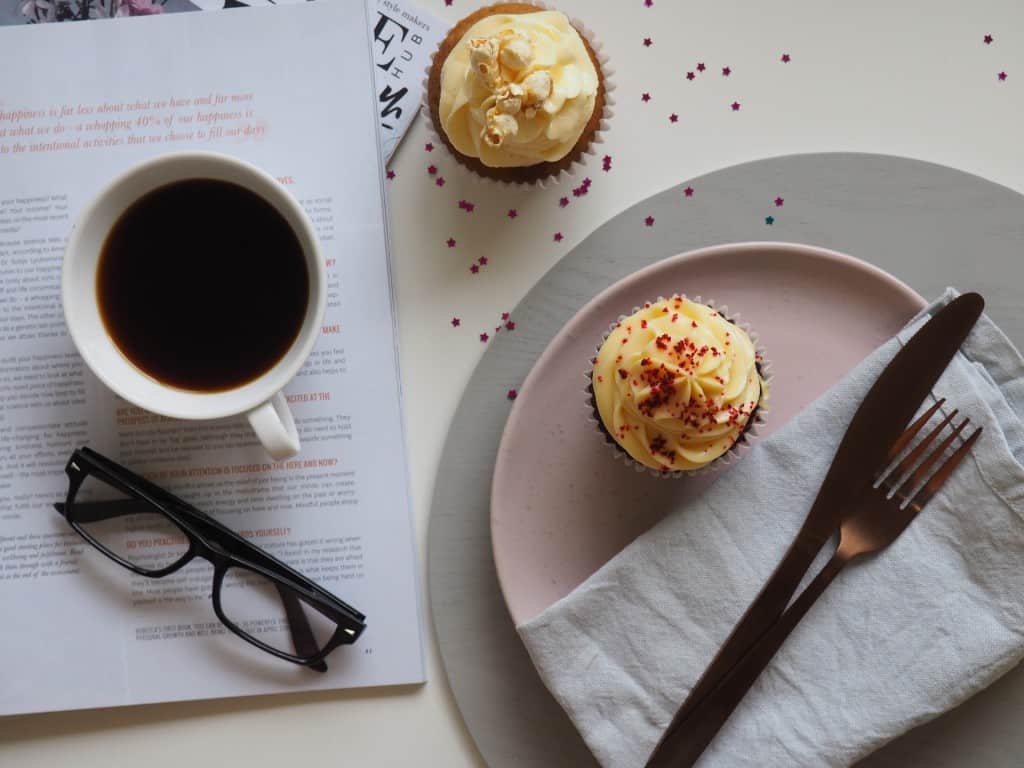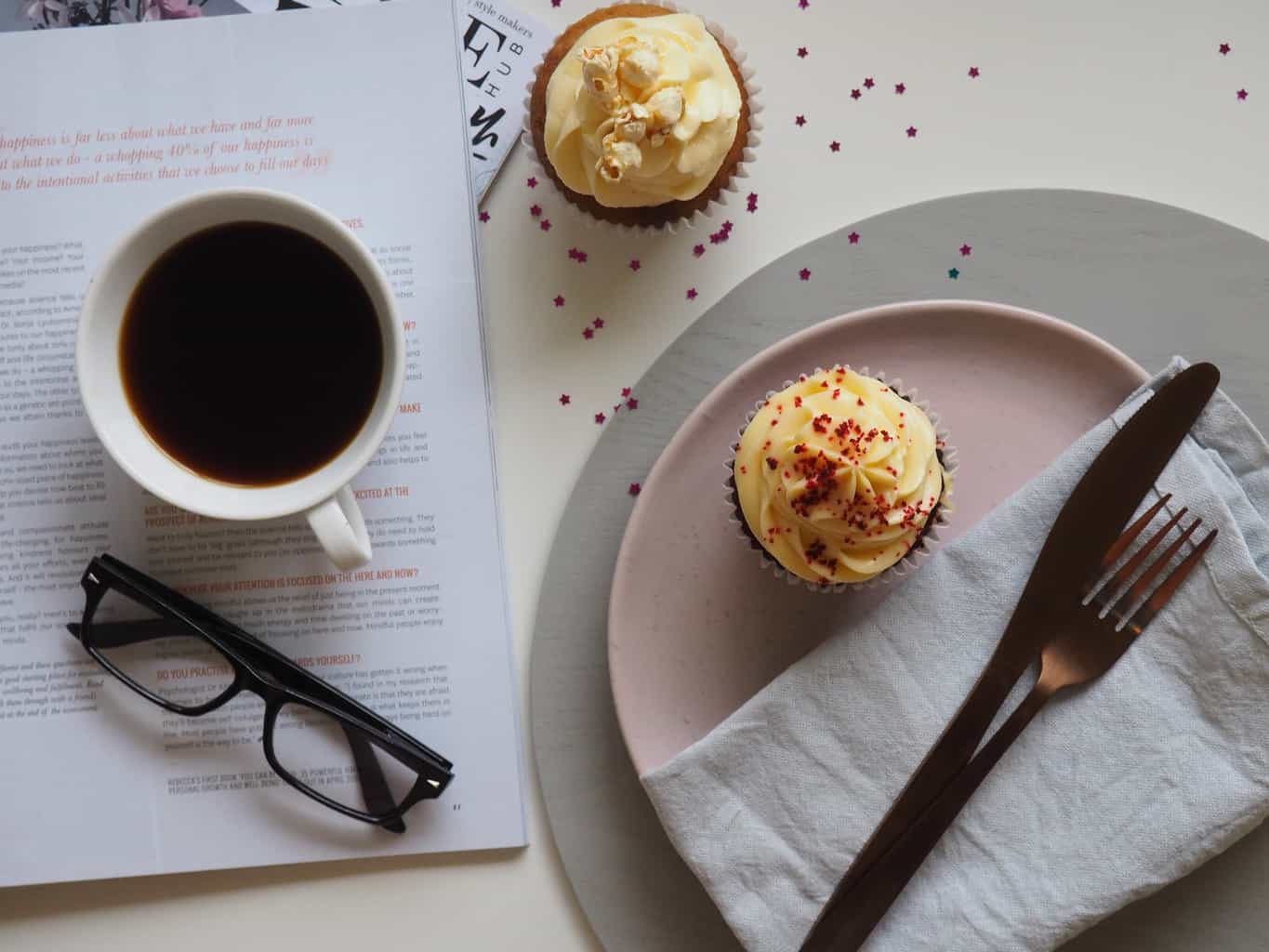 Made directly form the sap of coconut trees, this type of sugar is less processed, which leaves it a natural brownish color like raw sugar. In addition, you can expect to keep your bone healthy by using this since it's loaded with potassium.
There's so many recipes that can utilize this type of sugar (although there is a slight coconut taste to it---so keep that in mind!) much like these Mini Vegan Strawberry Peach Galettes.
Yet another fruit that can be used perfectly as a sweetener (and often times as a binder as well!)----Bananas. This is one of my favorite sweeteners to use because of it's healthy benefits and the fact that once it's really ripened---no sugar is needed.
There are a ton of recipes which include bananas on Orchids + Sweet Tea, however, these  Flourless Vegan Banana Oats Waffles takes the lead! Then there is our fan-favorite Vegan Cinnamon Crunch Banana Bread, which is perfectly sweet and moist, is balanced between tender and crunchy, and 100% delicious! Believe me---the list goes on.
There are other ingredients which can be used as a sweetener such as Milk, freshly squeezed Orange Juice (try these Vegan Orange Belgian Waffles), other Fruit (such as berries), Cranberries, and more. It definitely just depends on the recipe, other ingredients being used, and how much sweetness is needed.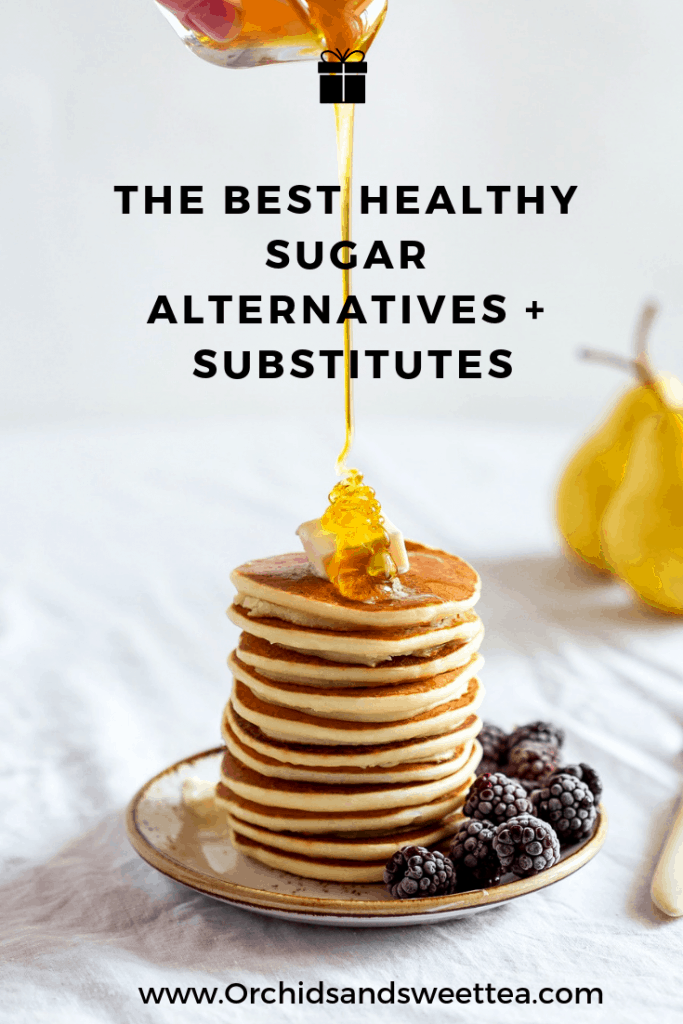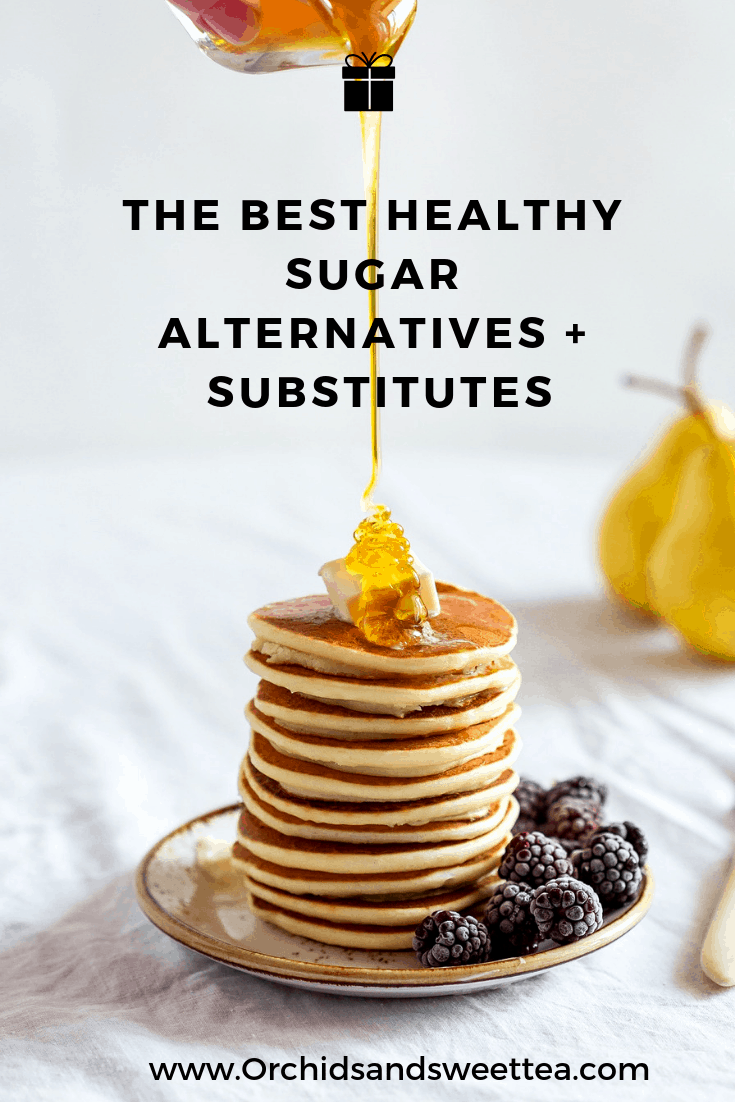 There you have it---a list of healthy sugar alternatives + substitutes that can be used in any recipe or diet.
Do you have any personal favorites that you like to use?
Be sure to check out this Awesome Meat Substitutes List for some great options when trying to avoid or eliminate meat. In addition---these Jamaican Herbs That You Should Always Keep On Hand offers great home remedies for most common issues and is super easy to follow!
DID THIS HELP IN ANY WAY?
If this post helped in any way or you just loved it, be sure to tag us on Instagram at #Orchidsandsweettea so that we can share the love. Don't forget to comment below, + share!