Nutrient Dense foods are foods that have a ton of beneficial nutrients (vitamins, minerals, antioxidants, phytochemicals, and even fiber) without packing a lot of calories. Any person trying to stay healthy should be aiming to maximize their consumption of such foods. One might think that this would be time-consuming and expensive, but with a little planning, it's not. You just need to find the right veggies, fruits and whole grains to have on hand at all times! These 7 cheap and nutritious plant-based staples make it easy. Let's begin!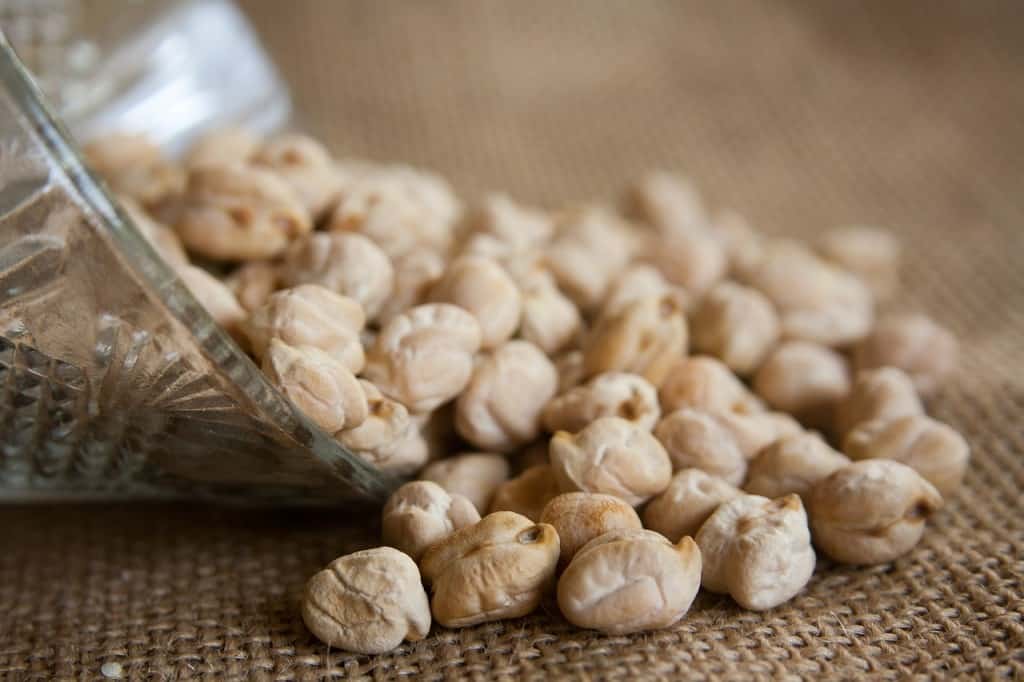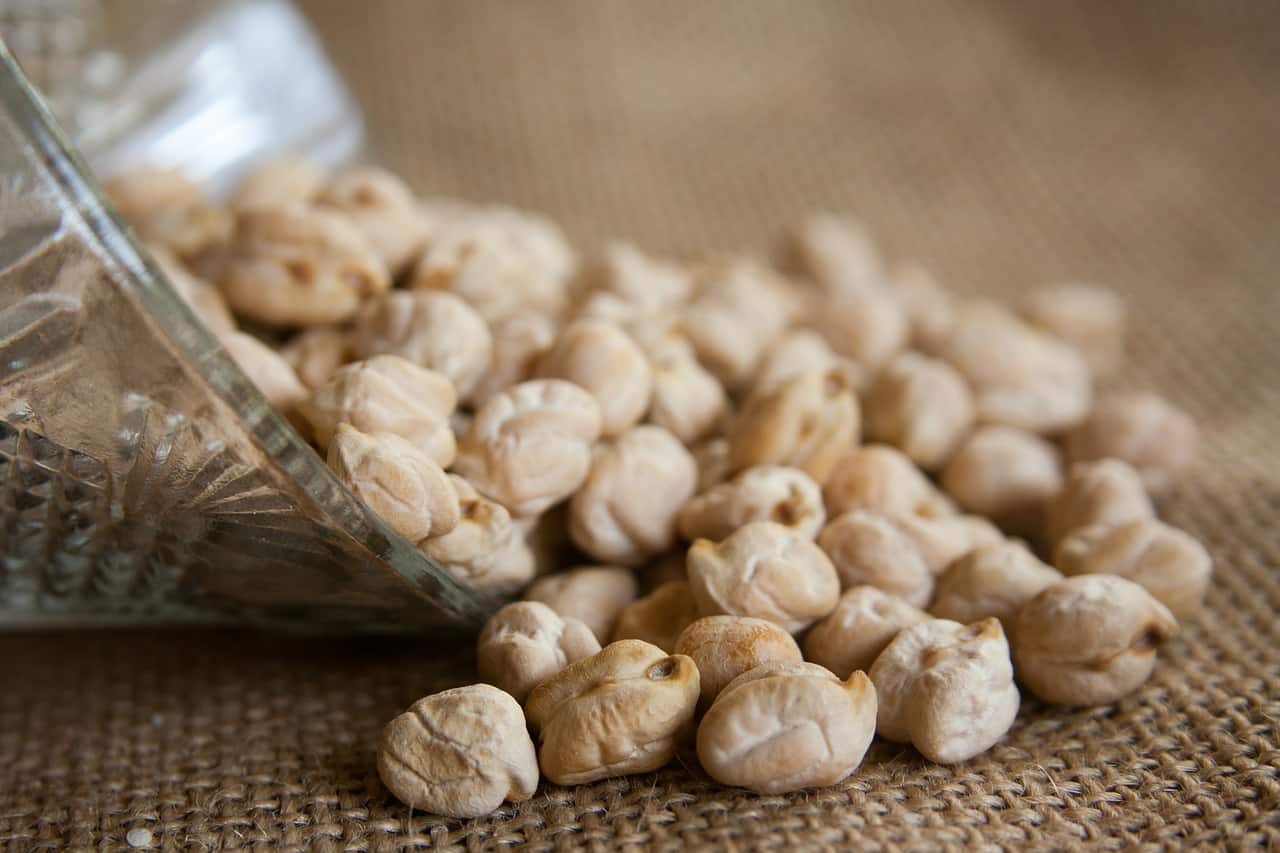 Canned Chickpeas (Garbanzo Beans)
Chickpeas are legumes with a buttery/nutlike taste. They are very versatile and even more nutritious. These little beans are nutritional powerhouses and an excellent source of soluble and insoluble fibers. They're packed with phytonutrients and antioxidants and are a great addition to almost anyone's diet.
Here are a few easy suggestions to get some more chickpeas in your life…
Canned chickpeas are easy to add to fresh green salads straight from the can. Some folks rinse them off, some warm them up, but overall, they all enjoy the taste and health addition to green salads.
Make an easy and quick homemade hummus by pureeing drained, canned chickpeas with olive oil, fresh garlic, tahini and lemon juice. Use a submersion blending stick and a large bowl to make super big batches in a snap.
Toss chickpeas in your favorite herbs and spices and roast them for a nutritious, crunchy snack.
Adding chickpeas to soups and stews increases the nutritive value, taste, and makes them much more filling.
You can even grind it into flour and use a press or a pan to make Burmese soy-free tofu.
Awesome recipe including Chickpea on Orchids + Sweet Tea: Roasted Plantain + BBQ Chickpea Vegan Bowl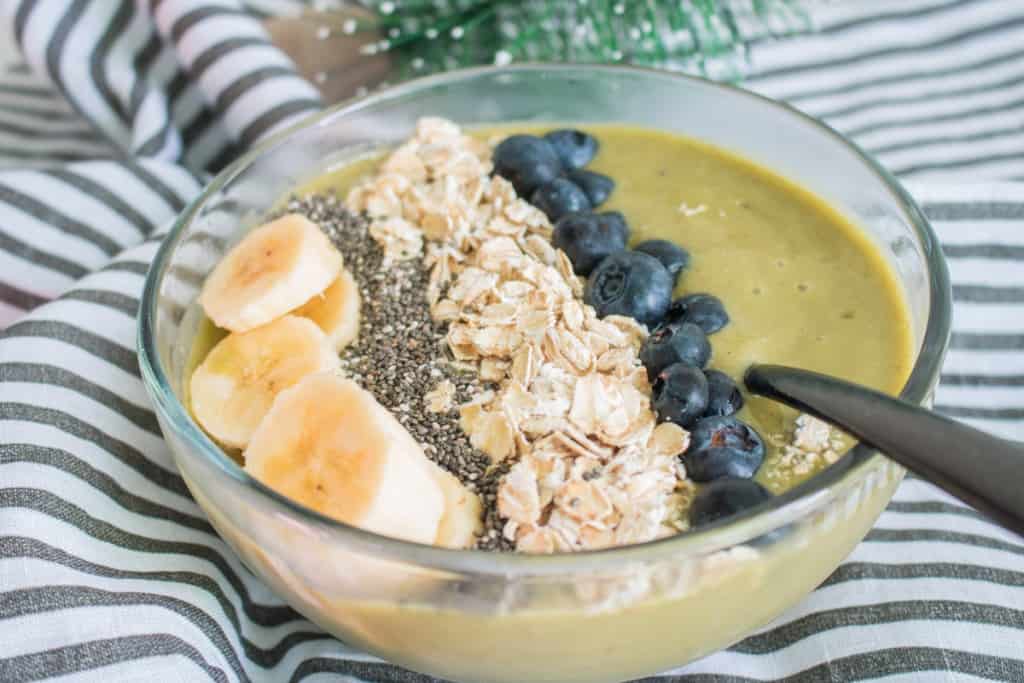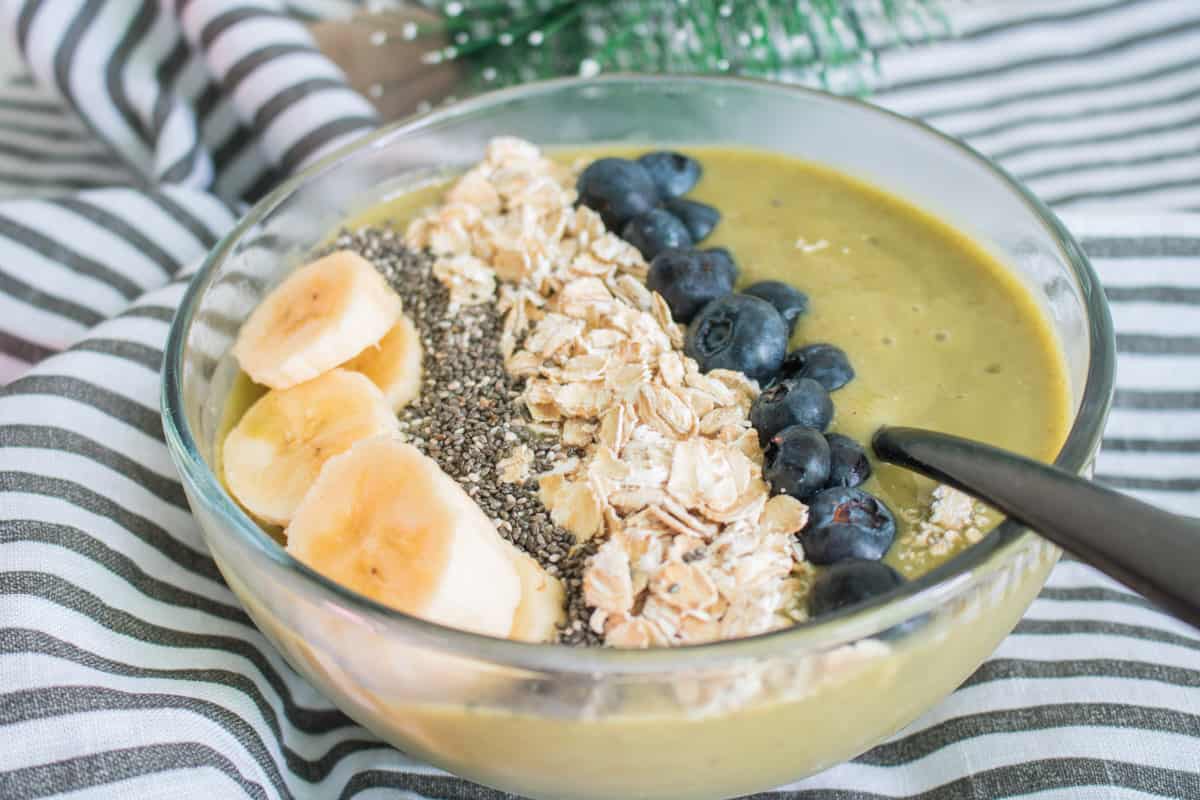 Bananas
Bananas are instant and convenient for increasing energy. They earn their rank as nutritional heavyweights by being packed with nutrients and fiber and by coming prepackaged by mother nature. Bananas have potassium, calcium, manganese, magnesium, iron, folate, niacin, riboflavin, B6, vitamins and fiber and can be as cheap as 19 cents per pound! Insane, right?
Although they have less antioxidants than other fruit, bananas go a long way to sweeten things up without adding processed sugars---so it's still a win win situation!
Banana recipe ideas are bountiful, but here are a few to get you started…
Bananas can just be enjoyed, well as bananas.
Bananas are easily cut up or frozen which can be added to smoothies. You can also use a blender to make banana ice cream, if it's powerful enough.
Peanut butter and banana sandwiches are healthier than PB & J's since bananas have no process sugars and contain fiber plus micronutrients.
Dress up oatmeal with chopped bananas, walnuts, and some berries. Yummy!
Have you tried these Vegan Banana Pancakes or perhaps for a little healthy sweetness, this Easy Peanut Butter Chunky Monkey Milkshake.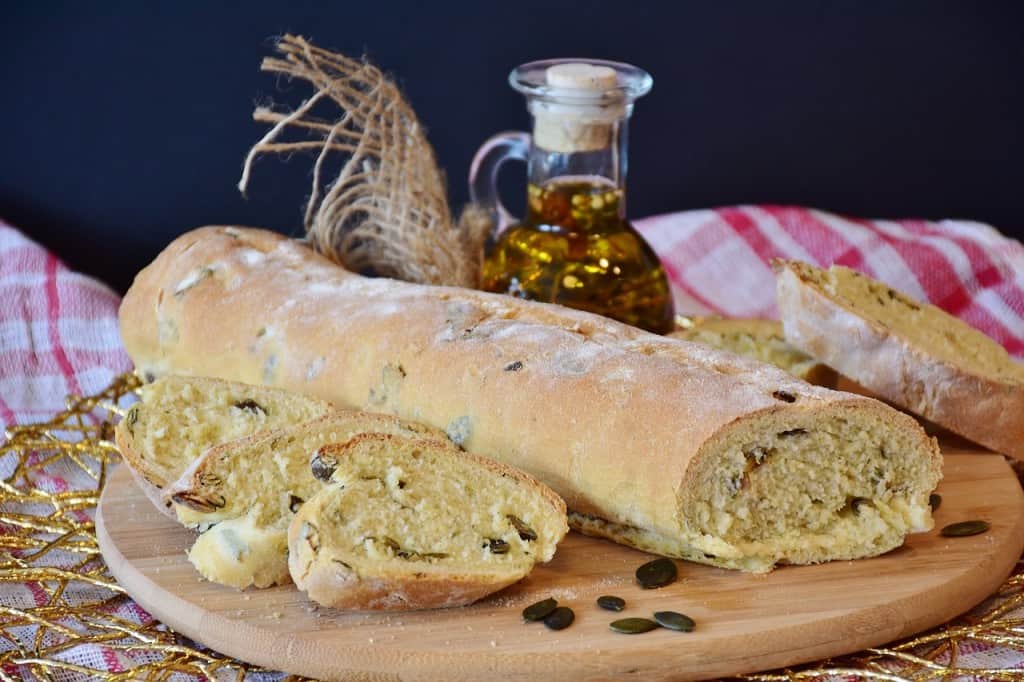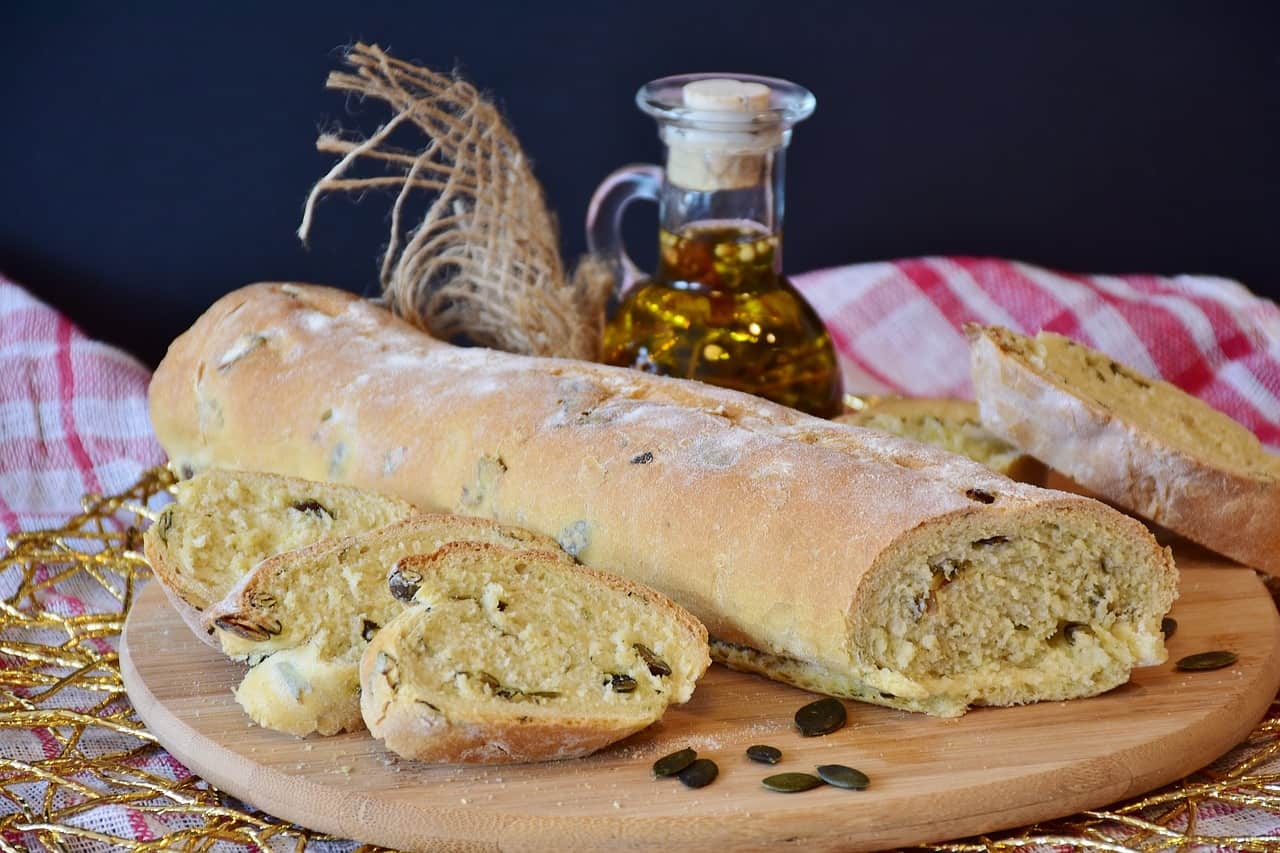 Nutritional Yeast (Nooch)
 Love cheese and want to eat less of it or cut it out completely?
Nutritional yeast will be your best friend. It's a great source of protein---the elusive B-12 vitamin that vegans need, as well as folate, thiamine, riboflavin, niacin, selenium, and zinc. Nutritional yeast deserves a top spot in the superfood hall of fame, in my opinion.
Put this one in your pantry where it's easy to grab so that you can sprinkle some on your food anytime you want. Try this by:
Adding nutritional yeast to soups and stews as a nutritious thickening agent.
Processing equal parts of nutritional yeast and walnuts for a cheese-like non-dairy parmesan!
Dressing up a baked potato with roasted garlic, nutritional yeast and a sprinkle of sea salt and cracked pepper.
Creating a plant-based macaroni and cheese sauce by blending cashew butter, nutritional yeast, onion powder, squeeze of lemon and some veggie broth.
Sprinkling nutritional yeast on popcorn with vegan butter for a handful of heavenly cheesiness!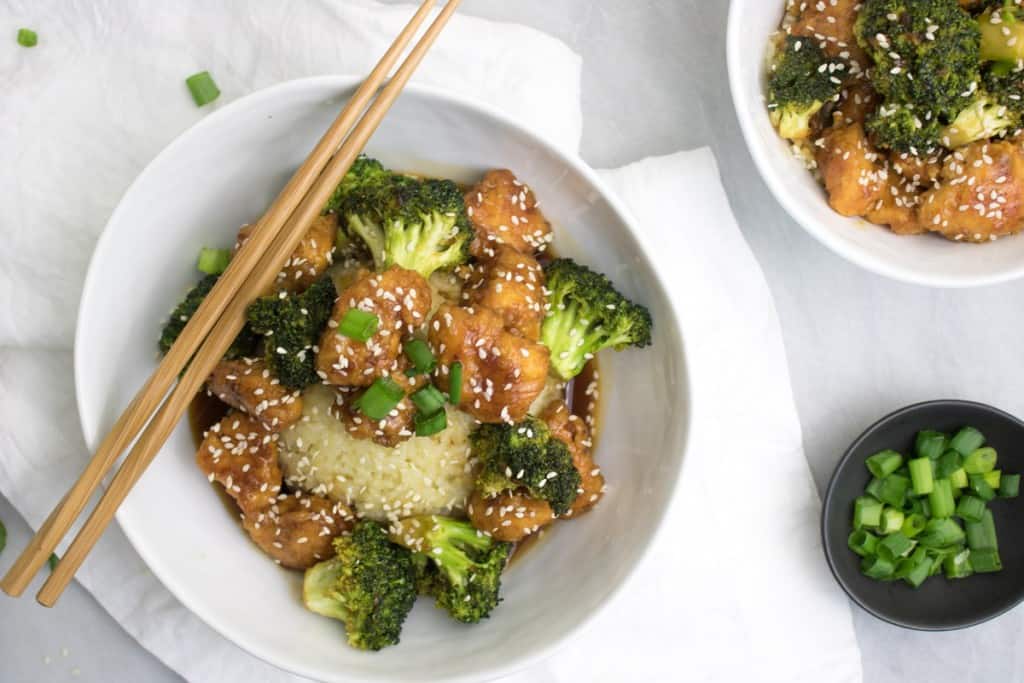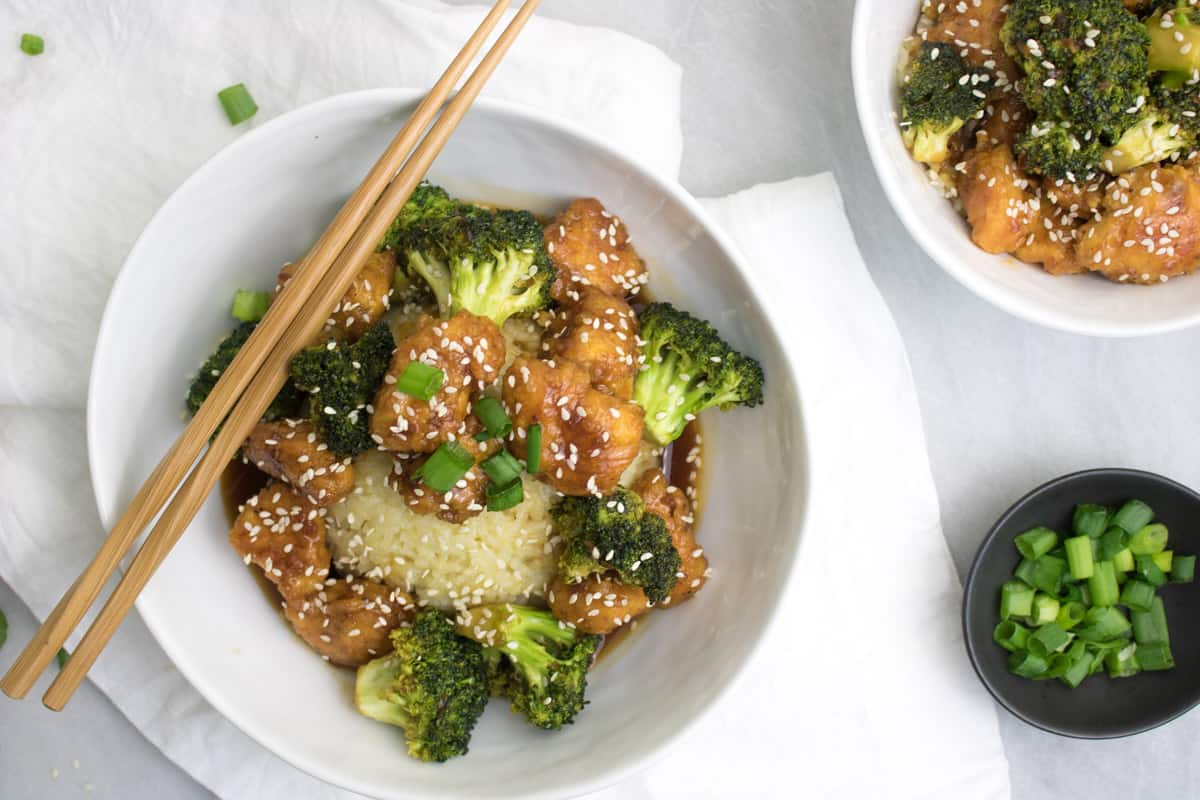 Frozen or Fresh Broccoli
Broccoli is a cruciferous veggie known for its disease-fighting benefits. It contains fiber, vitamin K, vitamin C, chromium, folate, pantothenic acid, vitamin B6, vitamin E, manganese, phosphorus, choline, vitamin B1, vitamin A, potassium, copper, magnesium, omega-3 fatty acids, protein, zinc, calcium, iron, niacin, and selenium.
That's a lot of micro and macronutrients for a little green floret, right? More specifically, bags of frozen broccoli (or other veggies) are inexpensive to buy and easy to keep and should earn a top spot in your kitchen.
Here are some quick and easy things you can do with it…
Toss some broccoli florets with some pasta, olive oil, pine nuts. Sprinkle some salt and cracked pepper ( and maybe some nutritional yeast) and enjoy!
Toss it in a stir-fry or add to a rice bowl to sneak in some healthy veggies.
Broccoli heated up with some vegan butter and some salt and pepper is a healthy and quick snack.
Mix it in any soup for extra flavor, fiber, and
Sautee it quickly (frozen cooks faster) with garlic and some quality olive oil.
Any green vegetable can work as a base for a pesto sauce.
When it comes to Sweet Teriyaki Chicken + Broccoli, the possibilities are endless; with taste that is! Trust me, this recipe is better than take out and is made in less than 30 minutes.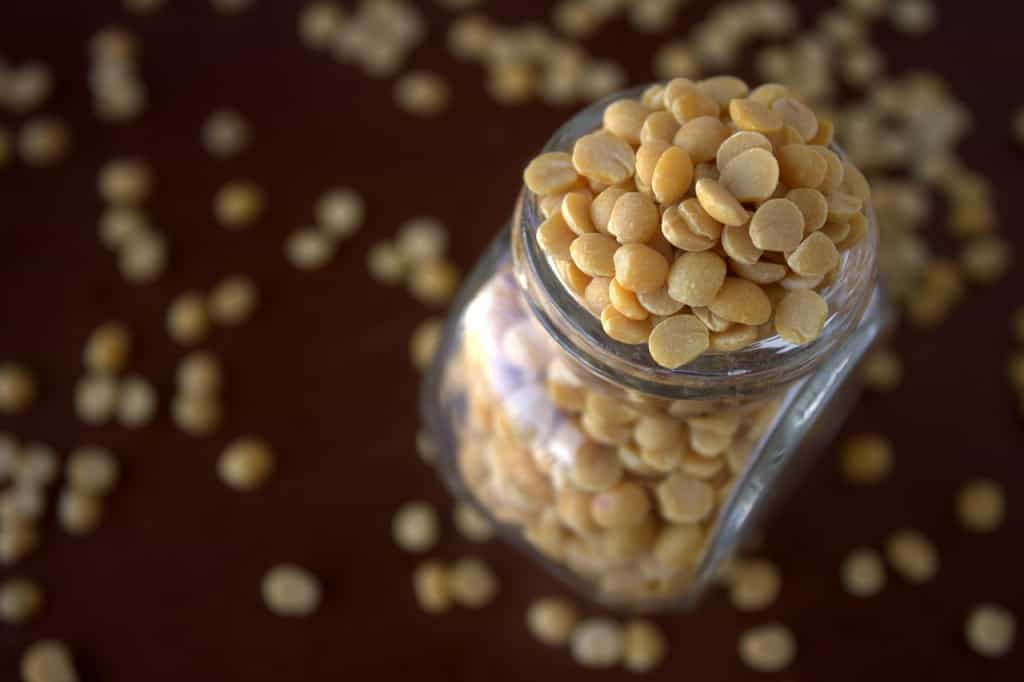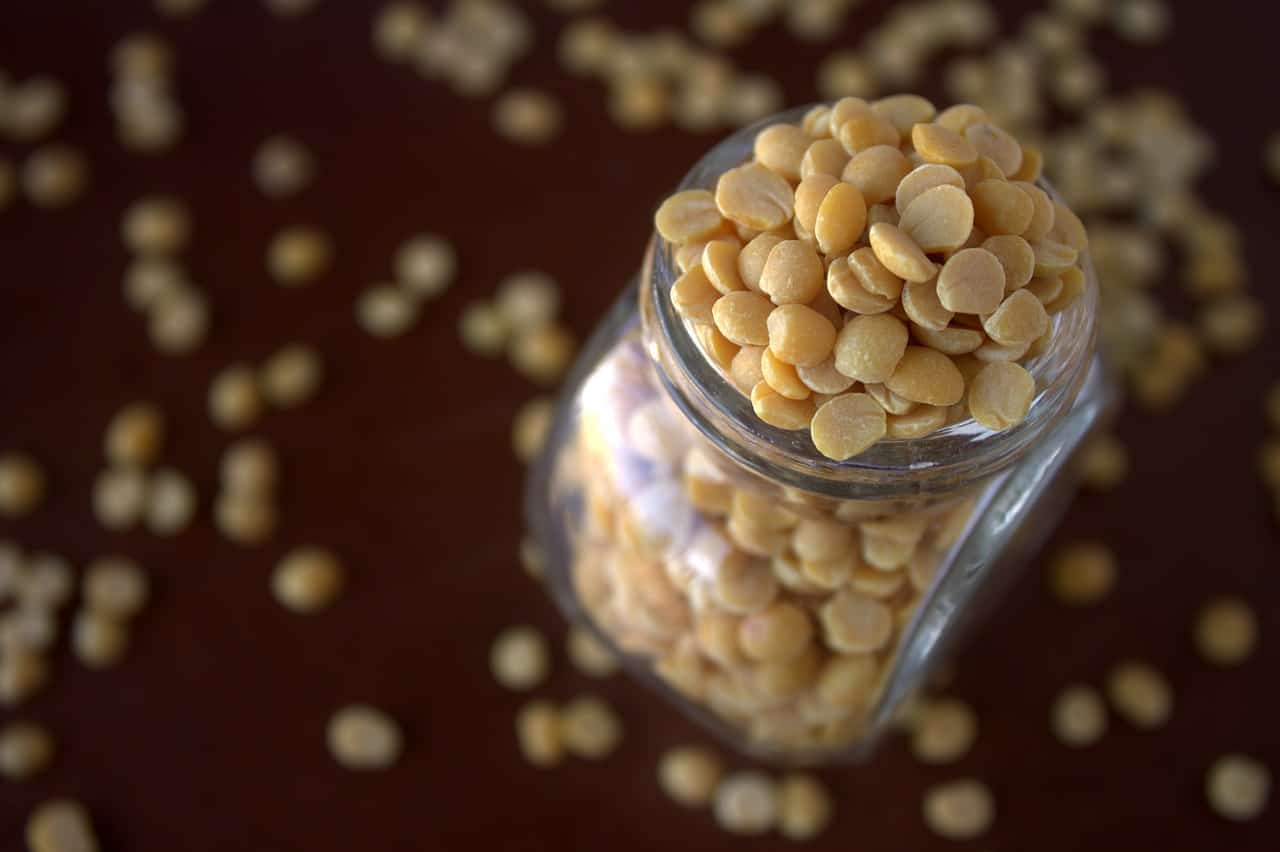 Lentils
Lentils are small, but mighty, legumes with even more potent nutritional benefits. Virtually fat-free, they are an excellent source of fiber, minerals, B-vitamins, and protein. They are filling but not fattening as there are only about 140 calories for half a cup of cooked lentils.
You can also use them in a ton of ways…
Every kitchen needs a go-to lentil chili and lentil soup recipe.
Substitute cooked lentils for ground beef for an amazing sloppy joes.
Add warm or cold cooked lentils to power-up green salads.
Toss lentils in olive oil and your favorite herbs and roast for a tasty snack.
Switch lentils for chickpeas in your favorite hummus recipe.
Speaking of soup, wait until you try this delicious Spicy Vegan Lentil + Veggie Soup.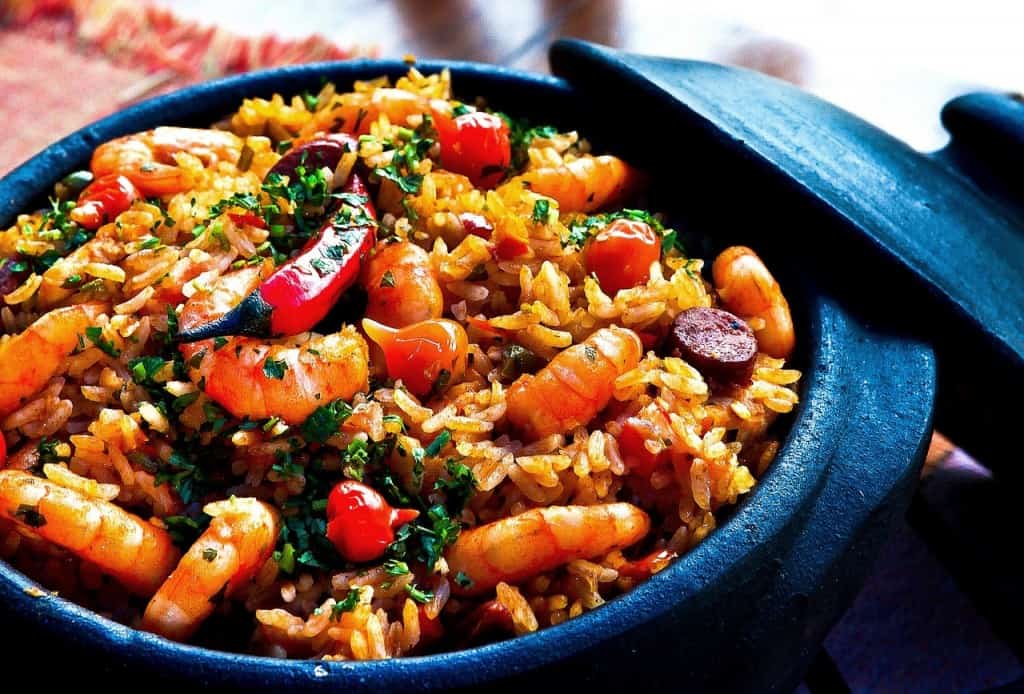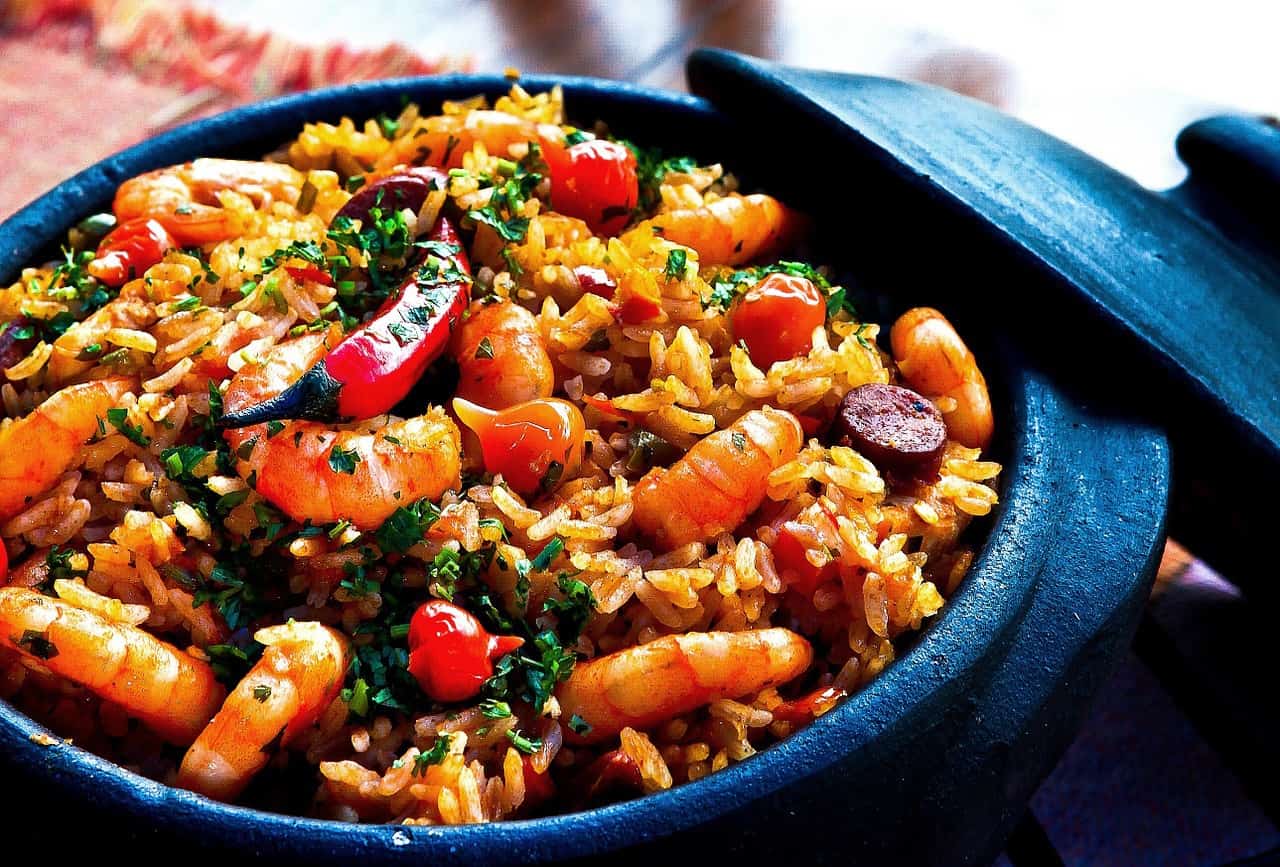 Brown, Black, or Red Rice
Rice is considered one of the essential foods in the world. In some cultures, "to eat" literally means to eat rice. Colored rice is less milled than white rice and retains more of the nutrients and health benefits. Unprocessed rice contains fiber, trace minerals such as manganese, selenium, phosphorus, copper, magnesium, and niacin.
It's plentiful, cheap, versatile and nutritious.
Prepared rice stored in the fridge is excellent as a base for quick and easy meal ideas.
Here's are some things you can do with it…
Toss some black beans and brown rice with some diced tomatoes and herbs for a delicious rice bowl.
Toss some frozen veggies and soy sauce for a quick fried rice.
Stir fry veggies---add some bottled stir-fry sauce and layer it on hot rice.
Add rice to any soup for added nutrition and texture.
Sautee garlic and rice for a comfort meal. Add some broccoli and nutritional yeast for variety.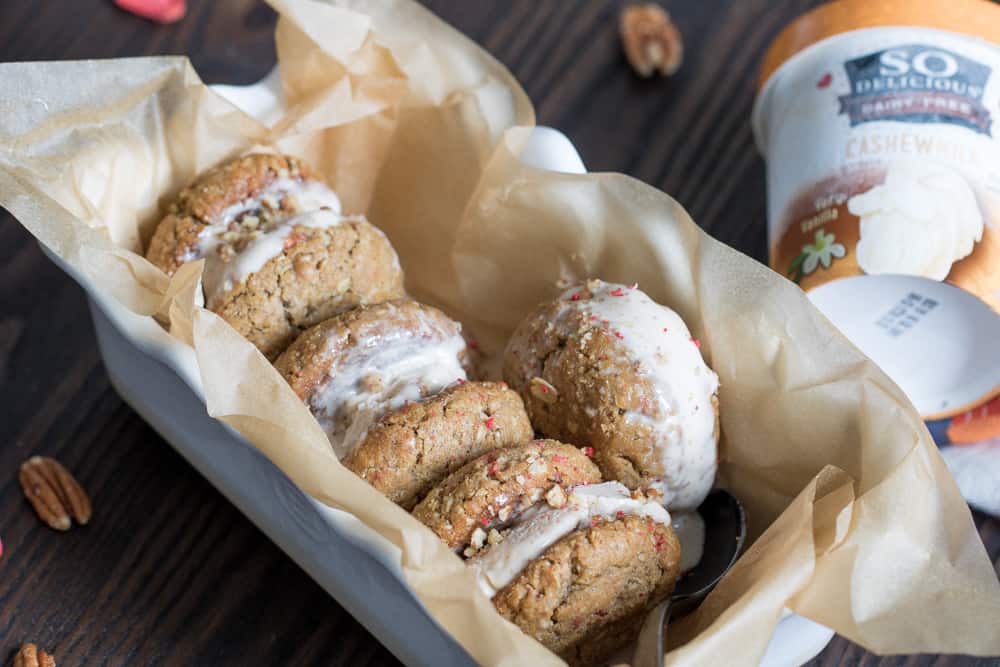 Oatmeal
Oatmeal has many digestive benefits – like making you feel full longer -- and offers vitamins and minerals as well. They are considered one of the healthiest whole grains on earth. Oatmeal is gluten-free, higher in protein and healthier fats than other grains, and come fully packed with antioxidants.
Oatmeal is cheap, easy to make, versatile in its use, and tasty.
Here's some great ideas…
Thicken your smoothie with a tablespoon (or two) of oats.
Make refrigerator oatmeal by mixing fresh blueberries, vegan yogurt, and oat cereal for a ready-made breakfast in the morning
Add oats to your favorite muffin recipe
Oats can be blended into flour to use in recipes and as a thickening agent
Discover a favorite vegan oatmeal cookie recipe.
Are you a fan of all things oatmeal? Well, you won't want to miss these Oatmeal infused recipes: Vegan Strawberry Peanut Butter Oatmeal Bars, Vegan Strawberry Oatmeal Ice Cream Sandwiches, Healthy Cranberry Orange Oats with Pistachios, and last but not least.....these healthy Chocolate Cranberry Almond Snack Bars.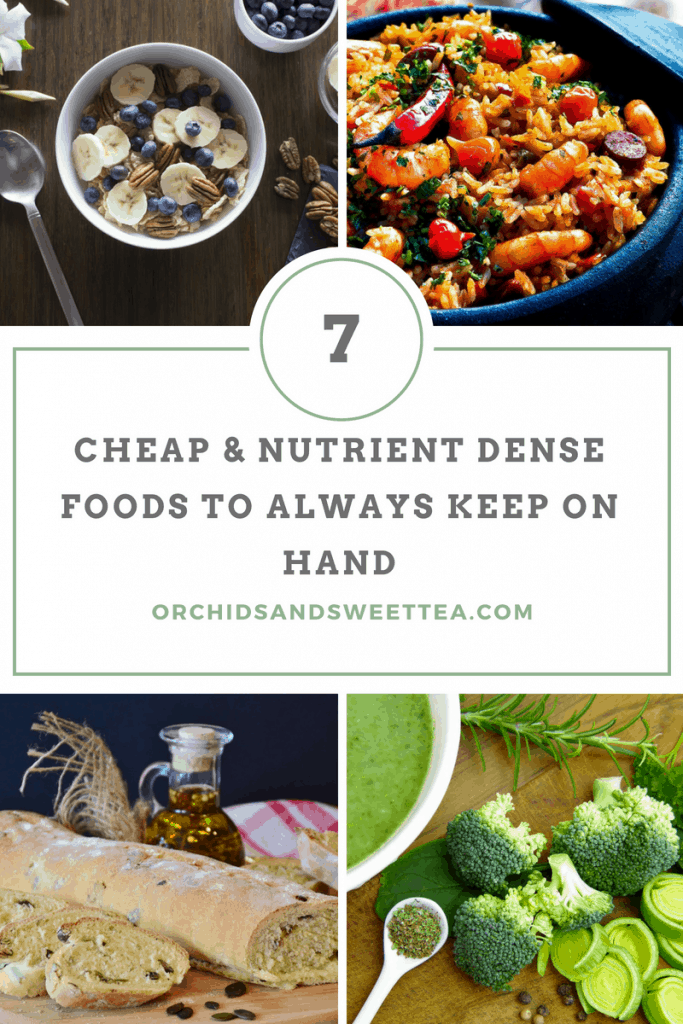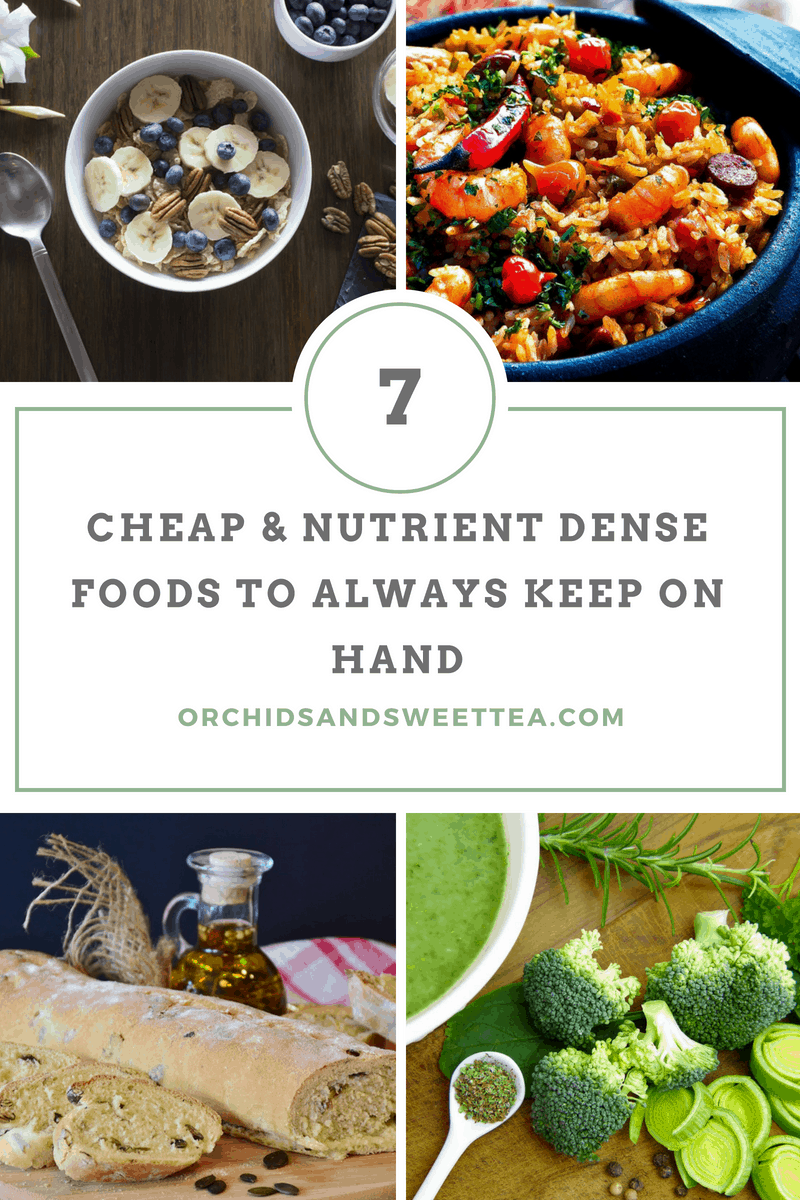 Wrapping up of Thoughts:
Stocking your pantry with go-to superfood staples is a great way to always have tasty and nutrient-dense options in the house.
By having just these 7 superfood staples, there are endless combinations of meals and snacks you can make.
You should also get whichever other fruits and veggies are on sale, as almost any of them make an excellent compliment to the foods listed here. Bon Appetite!
Guest Post by: Joey Bruno, Founder of ThriveCuisine.com
7 Cheap & Nutrient Dense Foods to Always Keep on Hand.
DID THIS HELP IN ANY WAY?
If this post helped in any way or you just loved it, be sure to tag us on Instagram at #Orchidsandsweettea so that we can share the love. Don't forget to comment below, + share!