Benefits of Chia Seeds + Why You Should Be Using Them-----Convinced yet? Here are some of the top health benefits of chia seeds according to science. I've also added some of my favorite recipes to incorporate chia seeds into your everyday meals.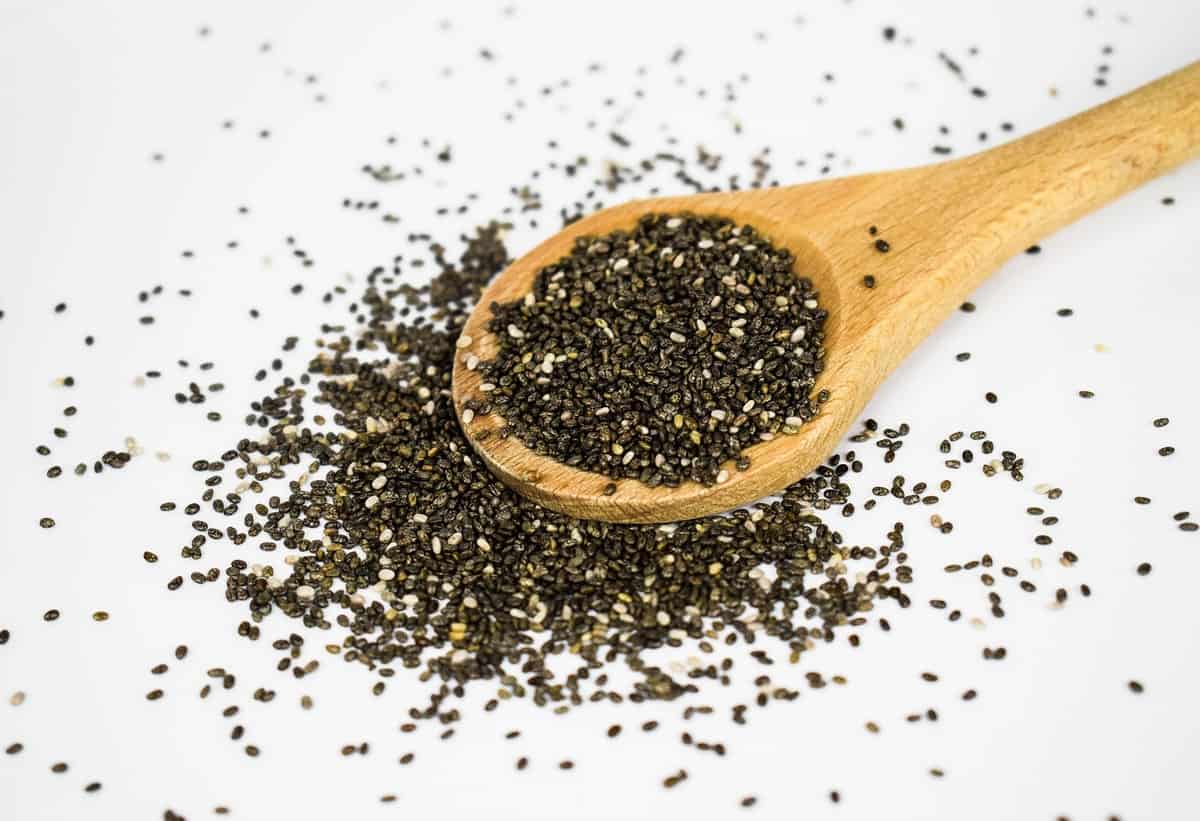 What Exactly are Chia Seeds? How Can They be Incorporated into Your Everyday Diet?
Chia seeds are tiny black seeds that come from the Salvia hispanica plant. These little guys are most closely related to the mint plant family. The historical importance of chia seeds dates all the way back to the Aztecs and the Mayans, where these tiny seeds were held in high regard for their ability to provide long-lasting energy.
The word chia comes from the ancient Mayan word for strength which just goes to show how important of a dietary staple these seeds have been throughout ancient history.
Recently, however, chia seeds have exploded in popularity and are now being recognized as a superfood and dietary staple for health-conscious people. A single, 2 tablespoon serving of chia seeds contains high levels of important nutrients like fiber, protein, calcium, and many other important vitamins and minerals.
Chia seeds are a whole grain food and are usually grown in a non-GMO process. If that's not amazing enough, chia seeds are also gluten-free and often organic! While they may be tiny, these little seeds are packed with omega 3 fatty acids and a number of micronutrients that are important to your everyday diet.
Top Health Benefits of Chia Seeds
Here are some of the top health benefits of chia seeds and why you should consider adding them to your smoothies, breakfast bowls, or pretty much any meal of the day!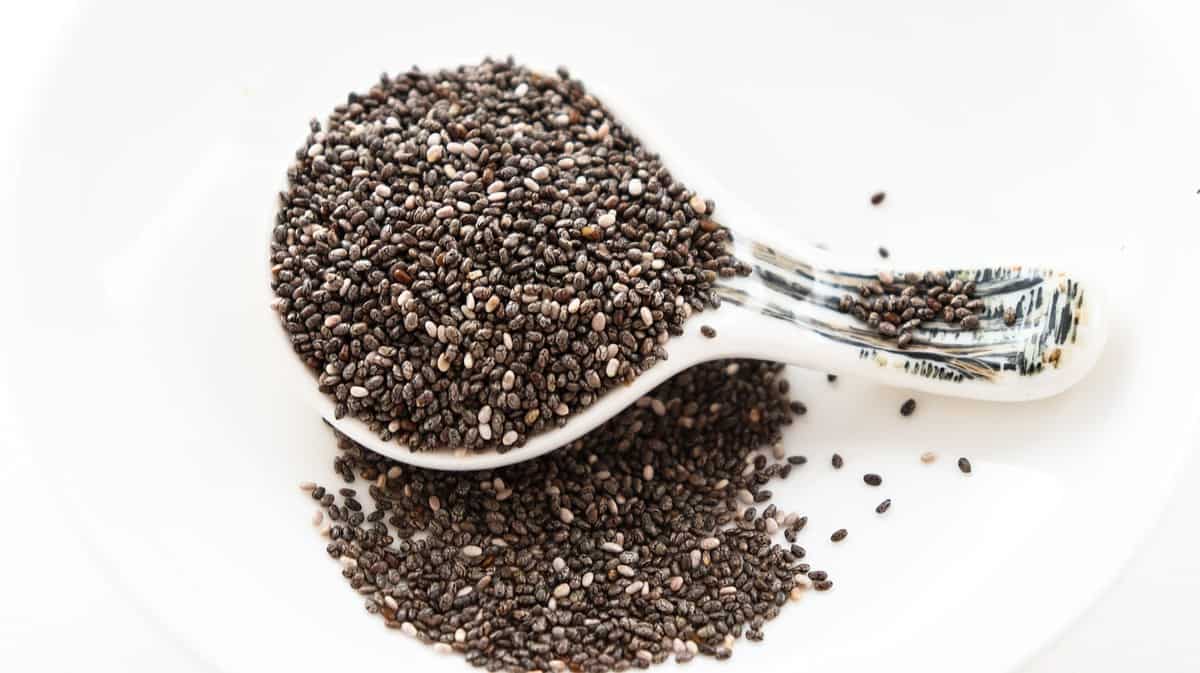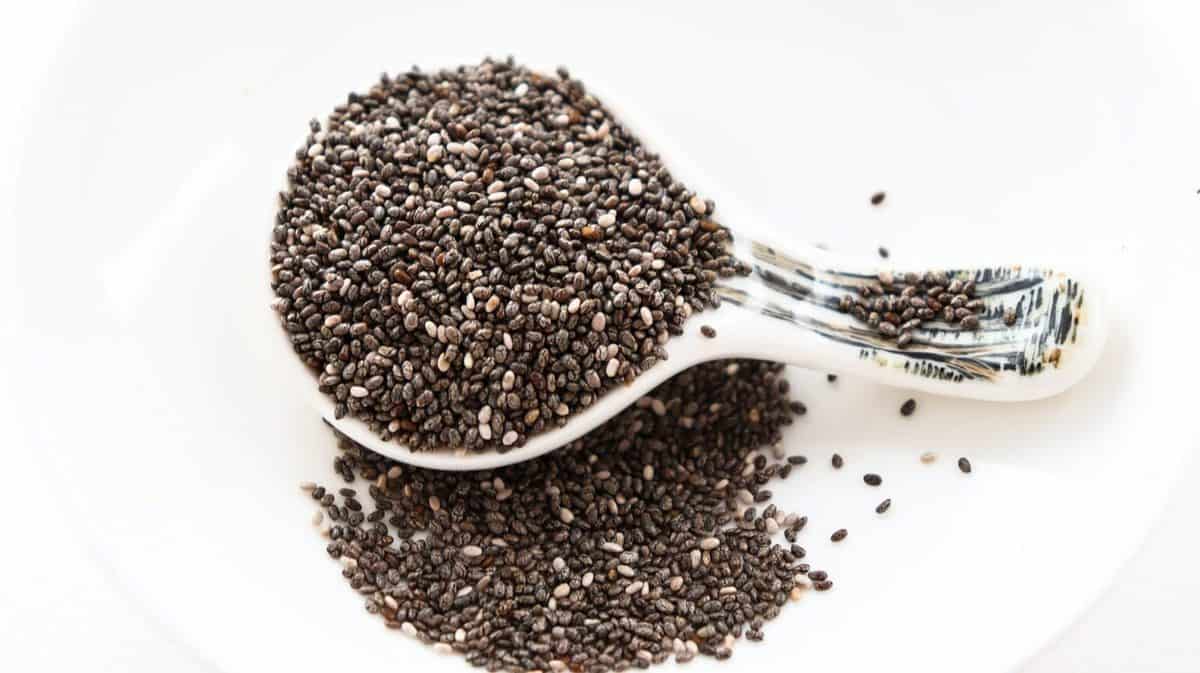 Nutrient-dense Superfood
Chia seeds are one of the most nutrient-dense, calorie-friendly foods you can add to your diet. A two-tablespoon serving of chia seeds is only about 137 calories and is low in carbohydrates but high in fiber and protein. This same serving size contains your daily recommended intake amount of calcium, magnesium, and phosphorus.
Some other primary macronutrients in chia seeds include a healthy amount of zinc, vitamin B3 (niacin), vitamin B1 (thiamine), vitamin B2, and potassium. For many of us, getting enough of our vitamin B micronutrients is super important, so adding chia seeds to your meals or smoothies can make a significant difference in your overall nutritional intake of the day.
Tons of Antioxidants
Another way that chia seeds add a great nutritional boost to any meal is through their high antioxidant content. Nutritional researchers agree that getting antioxidants from foods helps to fight the production of free radicals that diminish the functionality of the body's cells. Free radicals are substances in our body that can cause cell damage, destruction of cell molecules, and contribute to many diseases such as cancer.
There are numerous benefits associated with antioxidants and their primary selling point is that antioxidants help to protect cells from signs of aging. That means eating lots of antioxidant-rich foods can help to make you look and feel younger. The antioxidants in chia seeds are there to protect the sensitive fat within the seeds.
High in Protein = Great for Weight Loss
For being a fairly small seed, chia seeds contain a high amount of protein. Comparable to their weight, Chia seeds are about 14% protein which is a very high protein content compared to most plants or plant-based foods.
In addition to their high protein content, chia seeds are also an excellent source of essential amino acids. This means your body can actually make use of their protein content because of the acids that accompany them.
Plant-based protein has various health benefits and is well known for being weight loss friendly. By adding chia seeds to your daily meals, you can increase your overall daily protein intake. This will help to lower your appetite and keep you feeling full longer. Chia seeds are an especially great protein source if you are following a plant-based or vegan diet.
Can Help to Reduce Chronic Inflammation
Another excellent benefit of chia seeds is their ability to help reduce chronic inflammation in the body. While exterior inflammation is more commonly known, inflammation in your internal organs can cause significant damage to your organs and insides without ever having visible signs or even symptoms.
Chronic inflammation is often caused by unhealthy lifestyle habits such as smoking, a sedentary lifestyle, or a diet high in carbohydrates or fatty foods. Inflammation is often found in individuals who have food-based allergies or sensitivities. This condition is common for people who struggle with celiac disease, gluten sensitivity, lactose intolerance, and other digestive issues like Crohn's disease and IBS.
There are promising preliminary studies that show chia seeds can help to reduce this internal inflammation and help return blood levels to a more normal state. By reducing this inflammation many individuals report feeling more energetic, sleeping better, weight loss, and have a reduction in food cravings.
Some of My Favorite Recipes using Chia Seeds
Now that we've chatted about the excellent nutritional value of chia seeds, let's talk about recipes. Chia seeds are easily added to so many different types of meals including overnight oats, smoothie bowls, smoothies, and even baking.
Here are some of my favorite recipes incorporating chia seeds.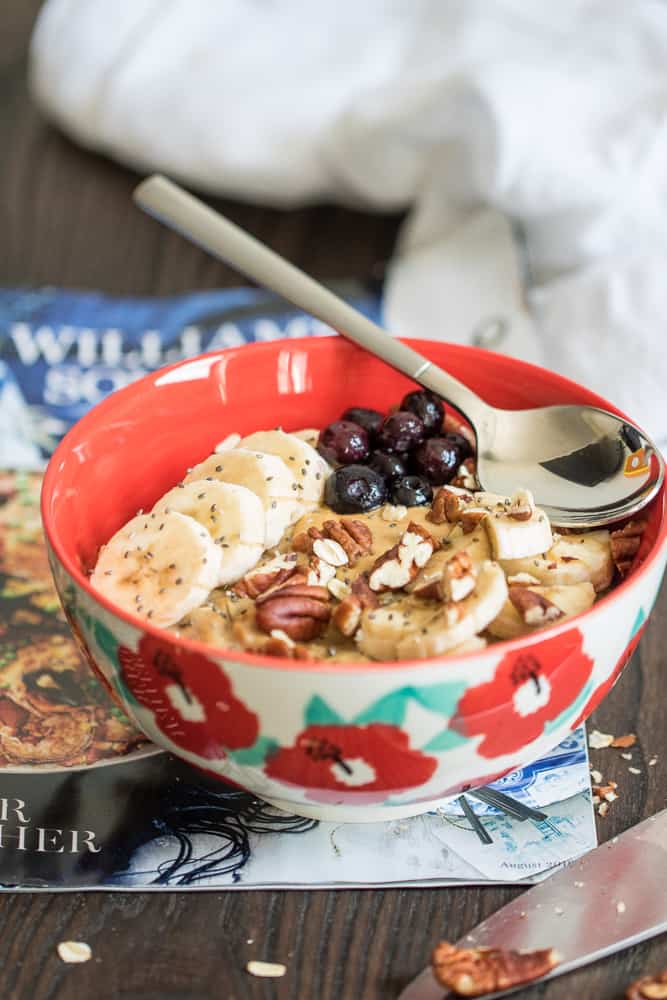 This overnight oats breakfast bowl is one of my favorites because of its bold flavor, vegan-friendly ingredients, and dairy-free content. This chia seed oats recipe can be whipped up in a few short minutes or made overnight for easy meal prep and breakfast on the go.
And as an added bonus, you never have to worry about following the recipe exactly. Just simply add some of your favorite toppings, ingredients, and fruit and you have a perfectly unique breakfast bowl every time. Top your bowl with chia seeds and you're ready to with a nutrient-dense, plant protein-packed meal or snack.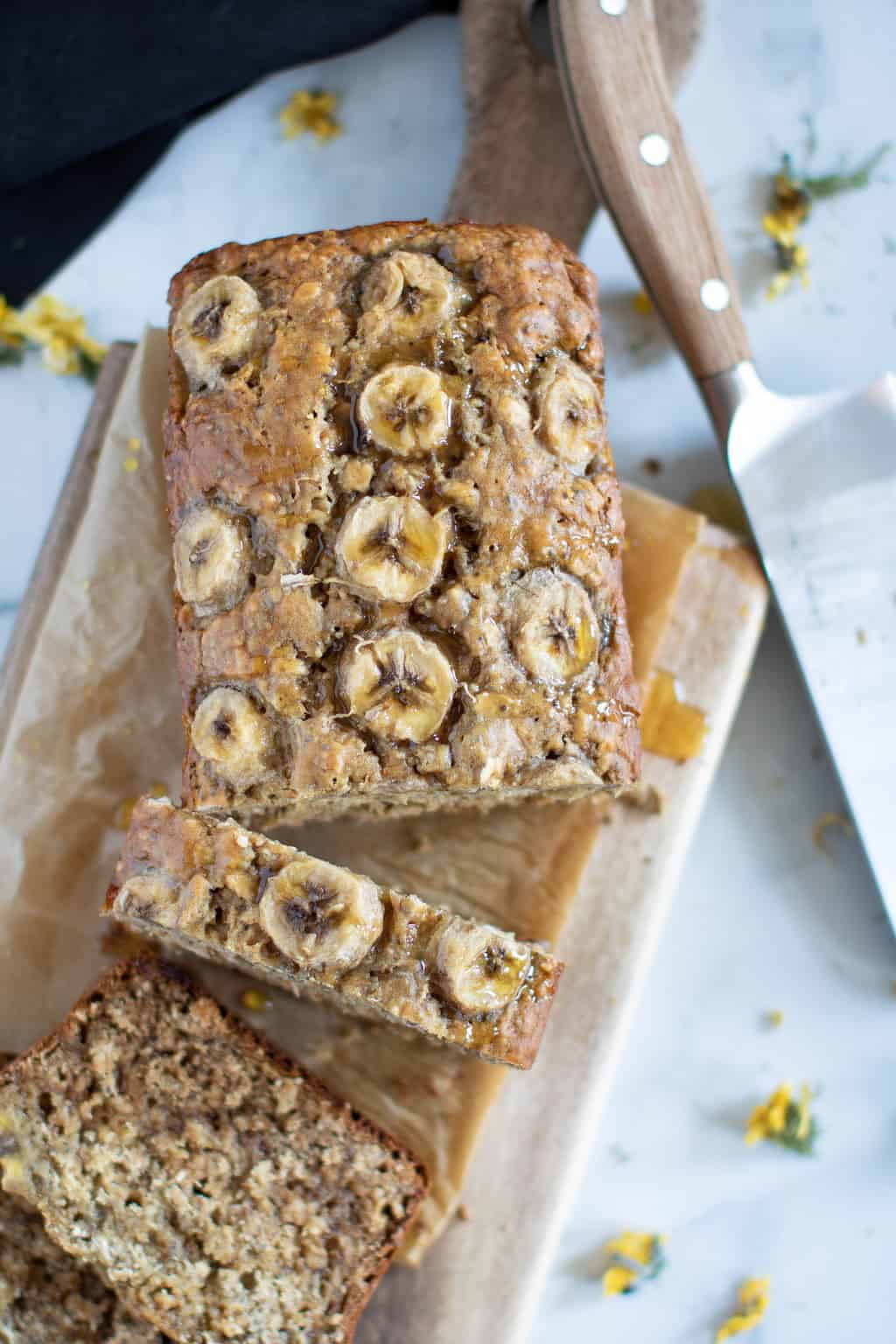 This vegan chia seed maple banana bread is a super moist, tasty, and nutritious alternative to traditional banana bread. This recipe includes all vegan ingredients along with a gluten-free option and trust me - it's entirely kid-friendly as well. They won't even know that the banana bread they're eating is actually a nutritious superfood-packed little boost of sweet!
Chia seeds are the perfect way to add some extra nutrients to this recipe without needing to incorporate a ton of extra calories such as with other seeds and nuts. I love that I can still make this traditional comfort food without having to sacrifice nutritional value or whole food ingredients.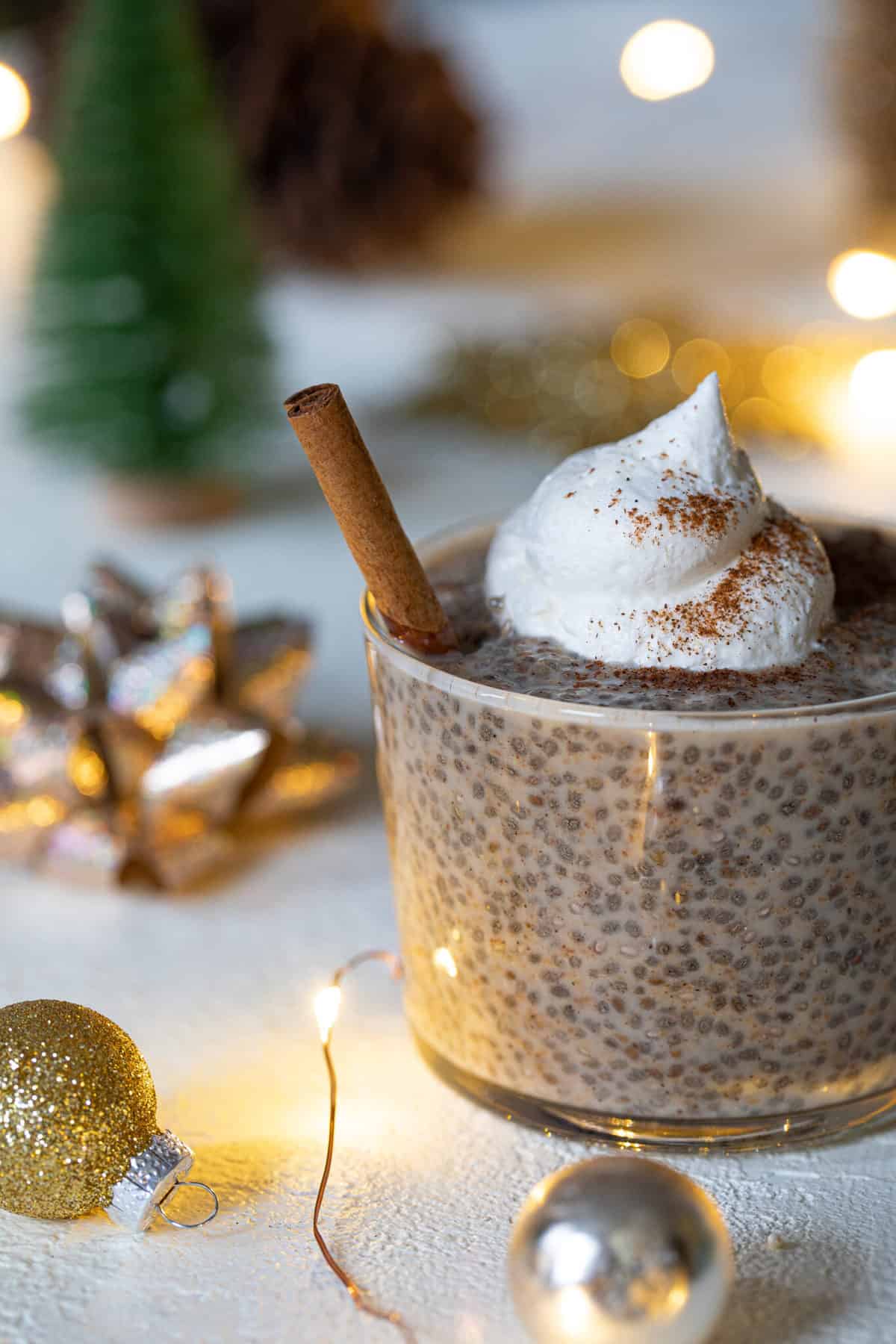 If you've been following me for a while you know that I love a healthy breakfast option that can be whipped up in no time or even meal prepped in advance for those on-the-go, rushed mornings. This easy make-ahead chai latte chia pudding is full of warm chai spices for a perfect winter breakfast.
All of the ingredients in this recipe are vegan and gluten-free so I never have to worry about what to whip up for breakfast the next morning. I love that these chia make-ahead recipes incorporate more healthy sweeteners into your diet and can sneak in some extra protein and high antioxidant-rich foods.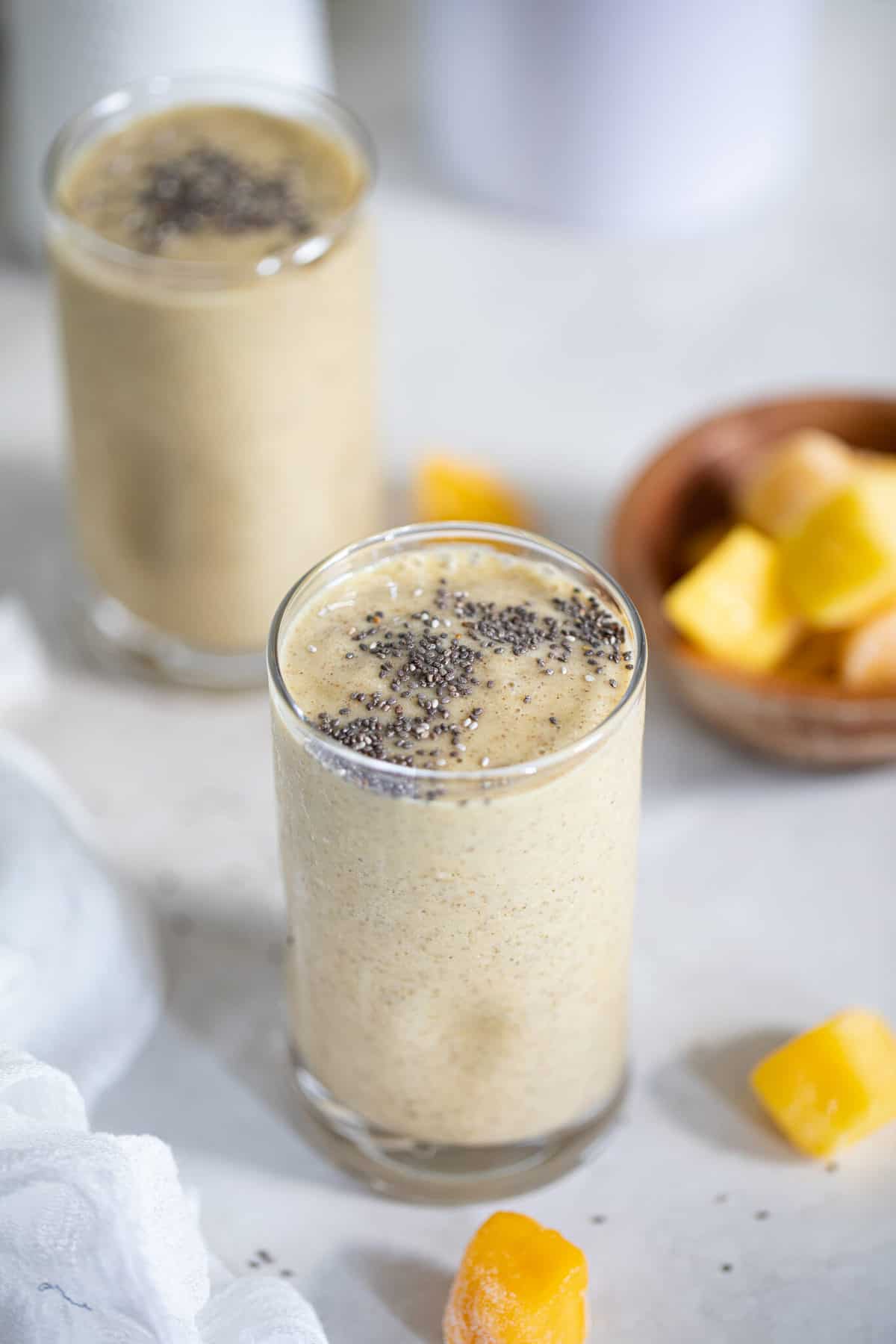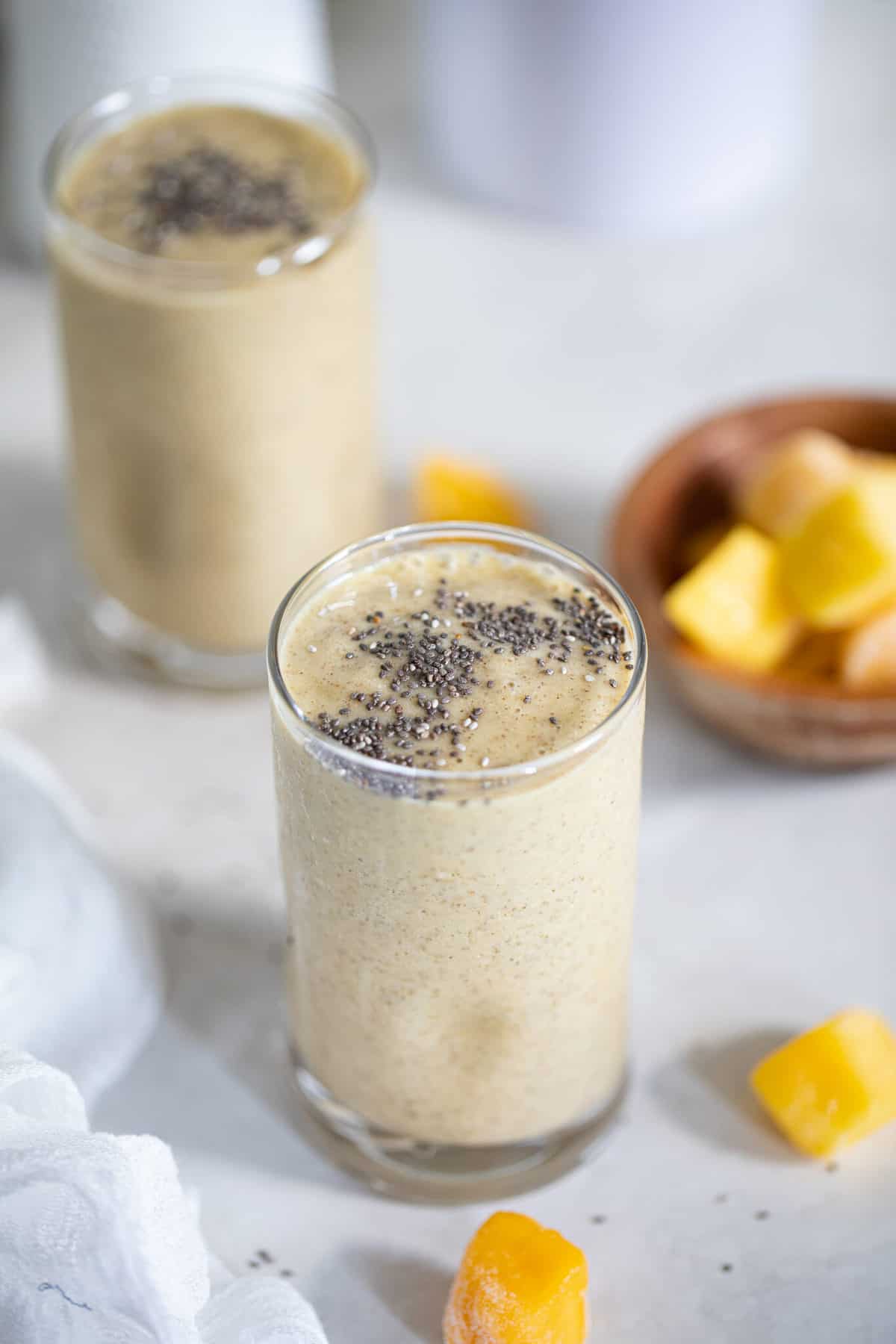 My go-to snack is a healthy nutrient-dense smoothie and this vegan mango and chia seed smoothie is one of my absolute favorites. It really tastes like tropical sunrise in a glass! Made with turmeric, agave, dairy-free yogurt, almond milk, and of course chia seeds, this fruit, delicious smoothie is a great way to start your day.
Packed with a plant-based, sugar-free boost of energy, smoothies are an excellent way to incorporate some extra nutrients into your diet. For added convenience, I love freezing smoothie ingredients in advance for a quick on-the-go breakfast.
Do you have any tips or tricks for incorporating chia seeds into your everyday diet? Let me know in the comments!