These Chocolate Cranberry Almond Snack Bars are anything less of amazing! They make for an awesome snack, breakfast replacement, or even dessert if you're into something healthy as a sweet treat. Full of bold flavor, chewy, and super easy to make, these snack bars are a definite must have. Dairy-free and vegan option available.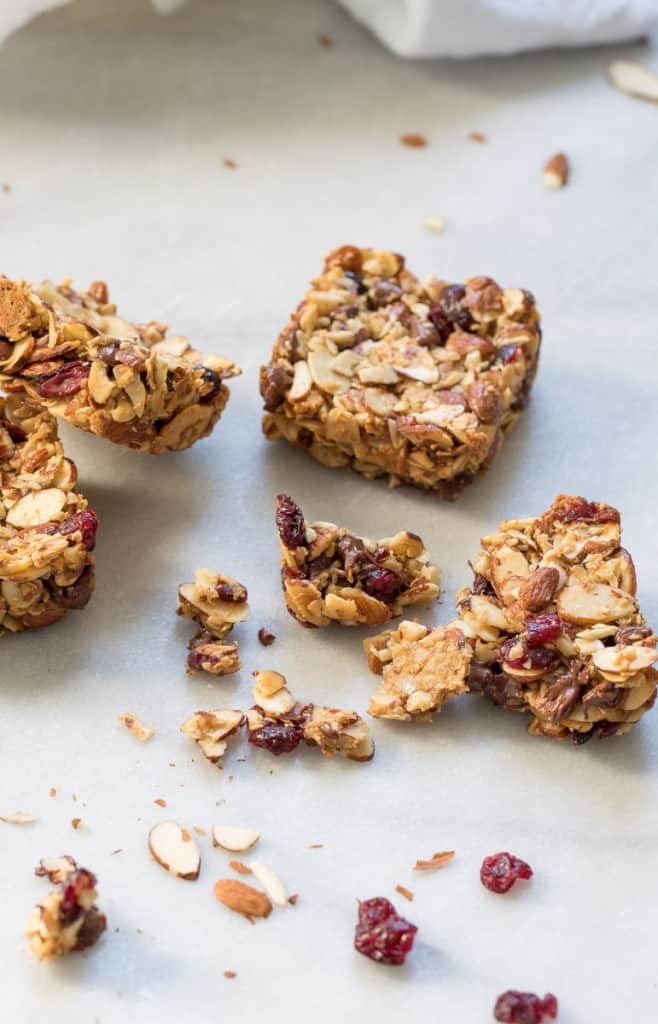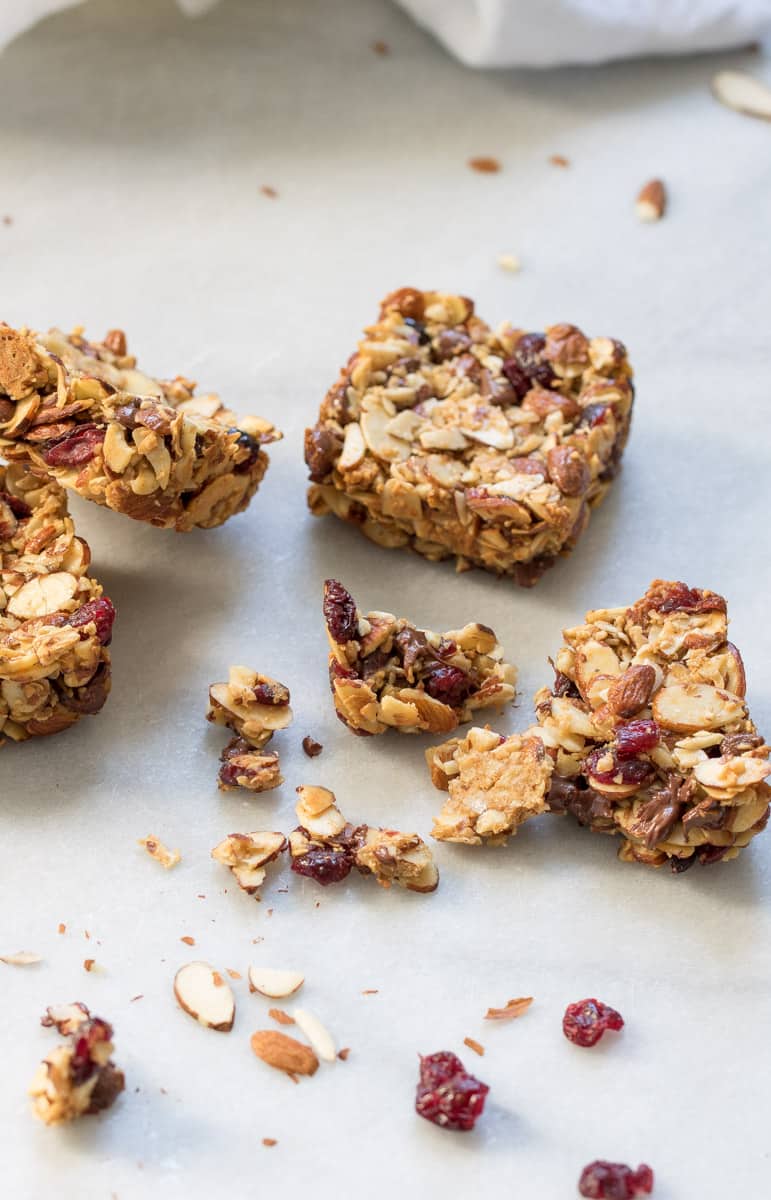 Usually, I'm not a major snacker! In my house, my husband and little one does ALL of the snacking. Haha. Therefore, I tend to purchase a ton of snacks for them when grocery shopping, instead of for myself. I'm not sure why, but my snacking has to be coupled with my "mood" at the time. Sometimes I might want a few oreos. Other times, I might go for a Kind bar or pop tarts. But mostly, I just prefer to make my own sweets using healthier ingredients. Haha.
This time around however, I chose to make a Kind-inspired snack bar instead of my typical sweet treat such as cupcakes, cheesecake, cakes, cookies, etc. and I absolutely enjoyed it. Much like energy bites, these snack bars are super easy to make and completely 'customizable'. If you aren't a fan of a particular ingredient, you can simply substitute away! That's what makes this recipe so awesome. Speaking of energy bites, you should definitely try these No-Bake Matcha Green Tea Energy Bites and Chocolate Chip + Coconut No-Bake Energy Bites. For the vegan option, simply substitute the honey for agave and ensure that your chocolate chips are vegan as well. I usually like the Enjoy Life Foods brand of dark chocolate morsels, which are completely vegan and gluten-free.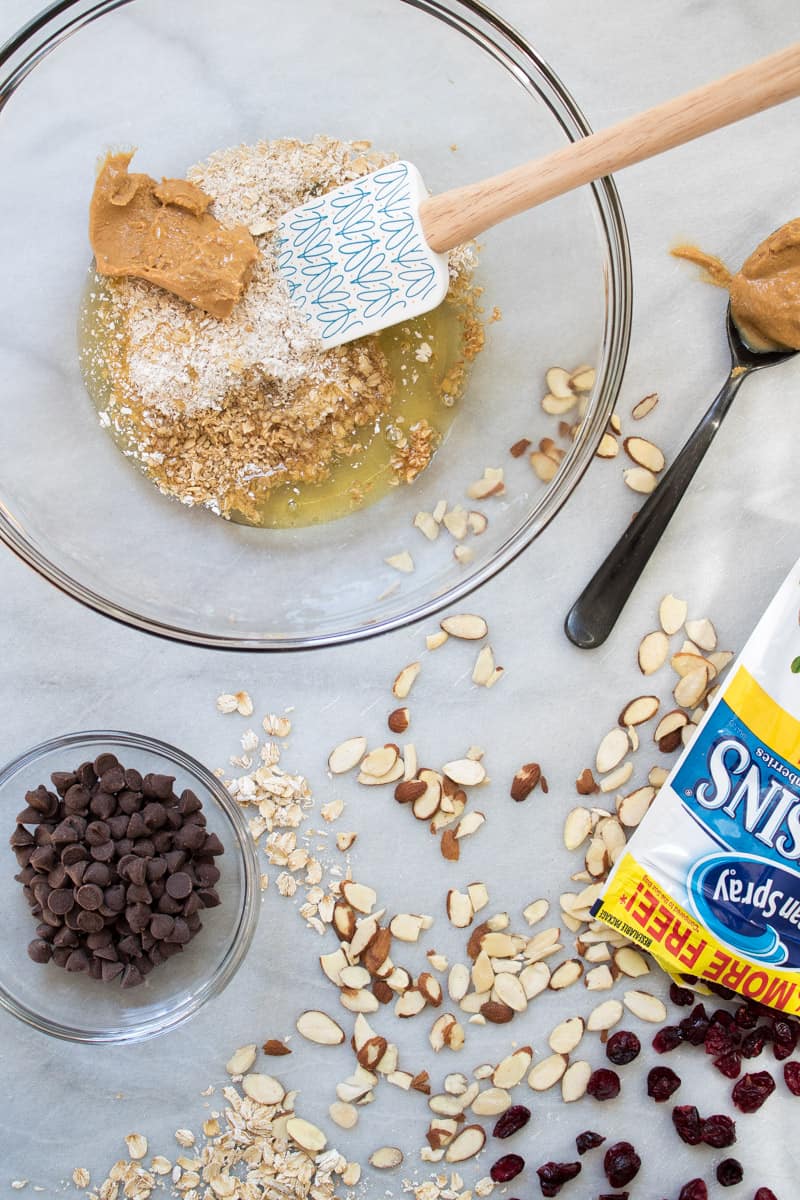 For this recipe, I used almonds, dried cranberries, semi-sweet chocolate chips, almond butter, sea salt, oatmeal, vanilla extract, and honey. Simply mix the honey, vanilla extract, oatmeal, sea salt, and almond butter together in a medium sized bowl, until well incorporated. Then using a spatula, fold in the almonds, cranberries, chocolate chips, until combined.
Then you you transfer the mixture unto a lined baking pan (preferably a 8 or 9-inch squared one) and press the mixture down firmly, making an even layer and ensuring that everything is TIGHTLY PACKED. Bake in a preheated oven (300 degrees Fahrenheit) for about 20 minutes. Once baked, remove your pan from the oven and allow everything to cool for about 1 hour. Then transfer your bars to the refrigerator to chill for another 30 minutes. Once fully cooled, cut into 1 inch squares and enjoy! Wallah! It's that easy!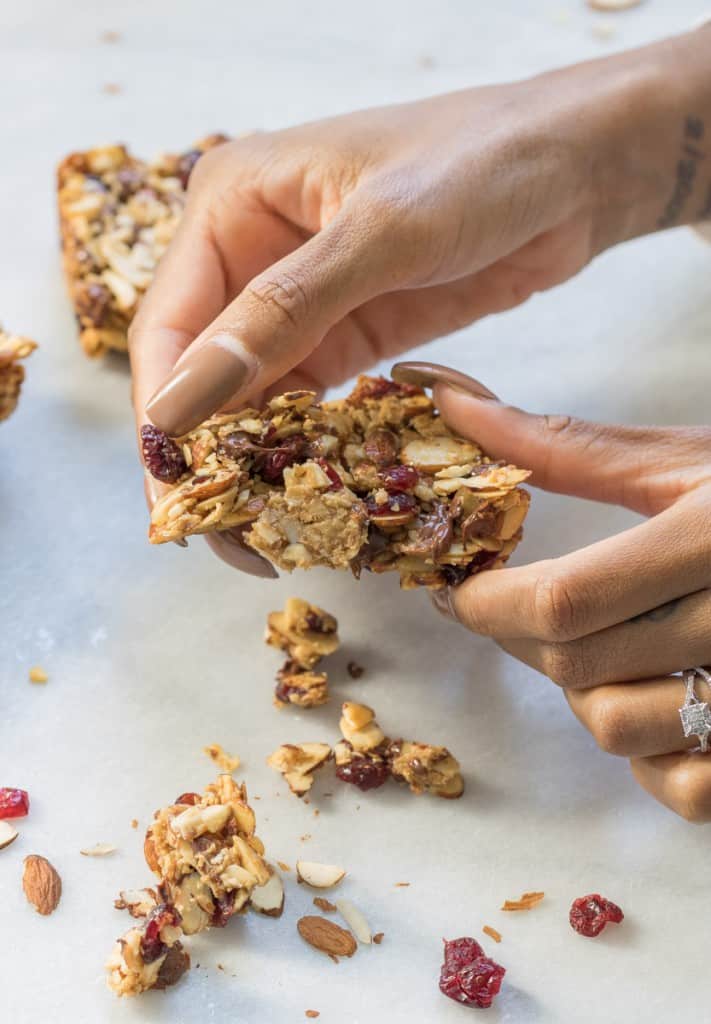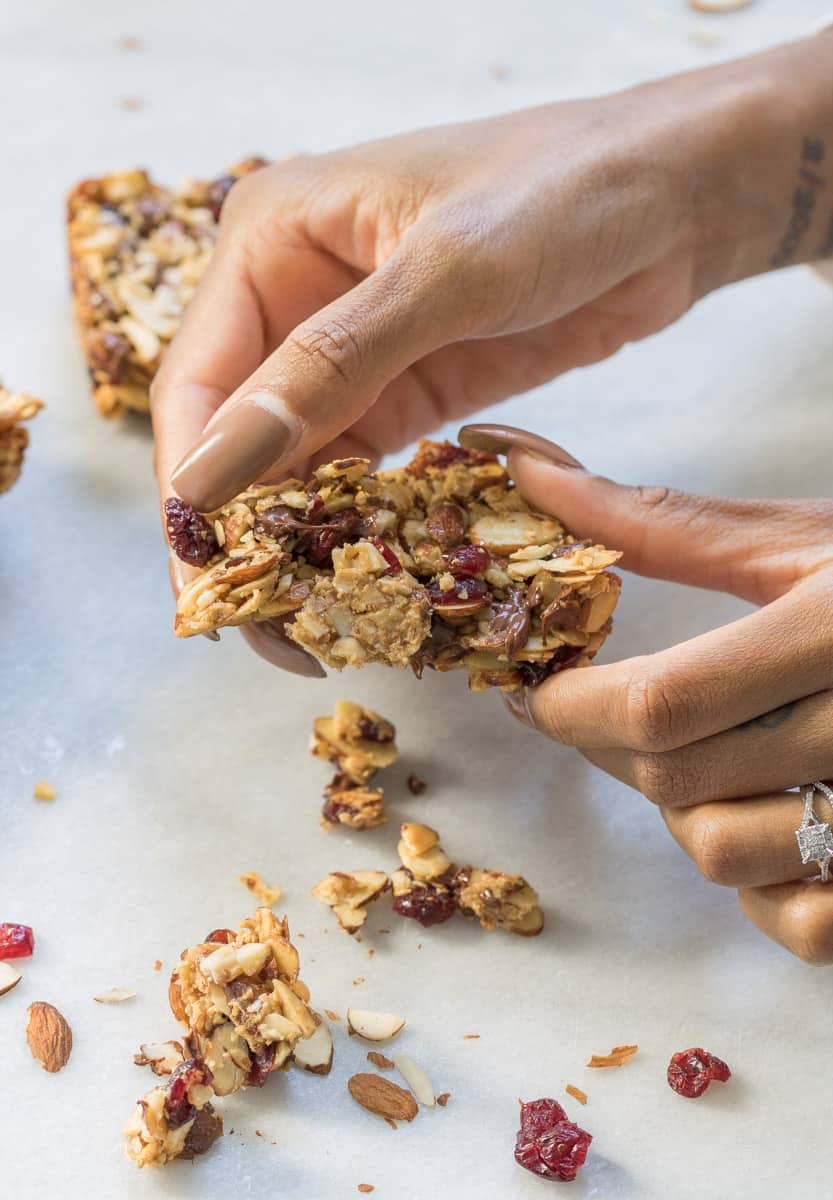 These bars definitely make for a great "make ahead of time" snack for early morning runs, quick lunches or breaks, and everything else in between. Plus, it's a great way to incorporate healthy snacking for your little ones if they're more resistant to eating certain ingredients. Maybe you can tuck away one of their favorite ingredients inside to further entice them. Haha. Just an idea.
For this recipe, I made a nice little "printable" so that you can have it saved as your go-to! Bon Appetite!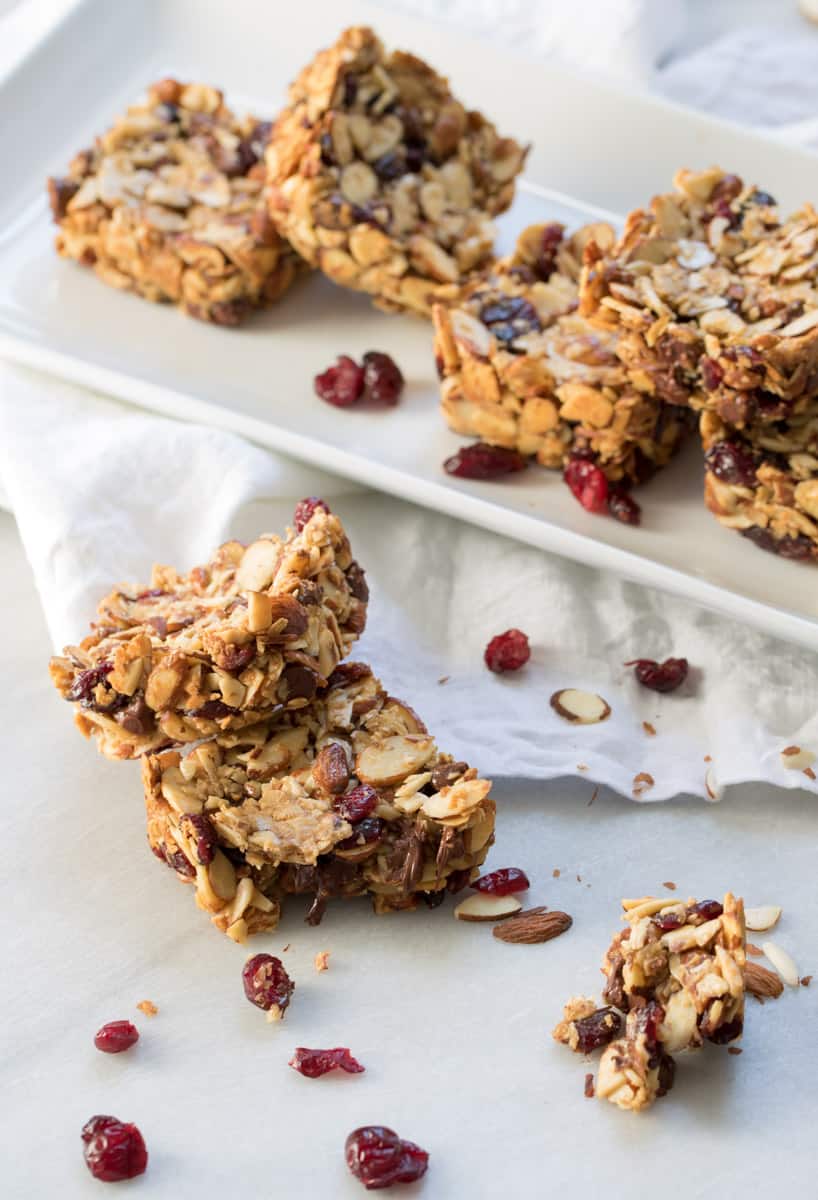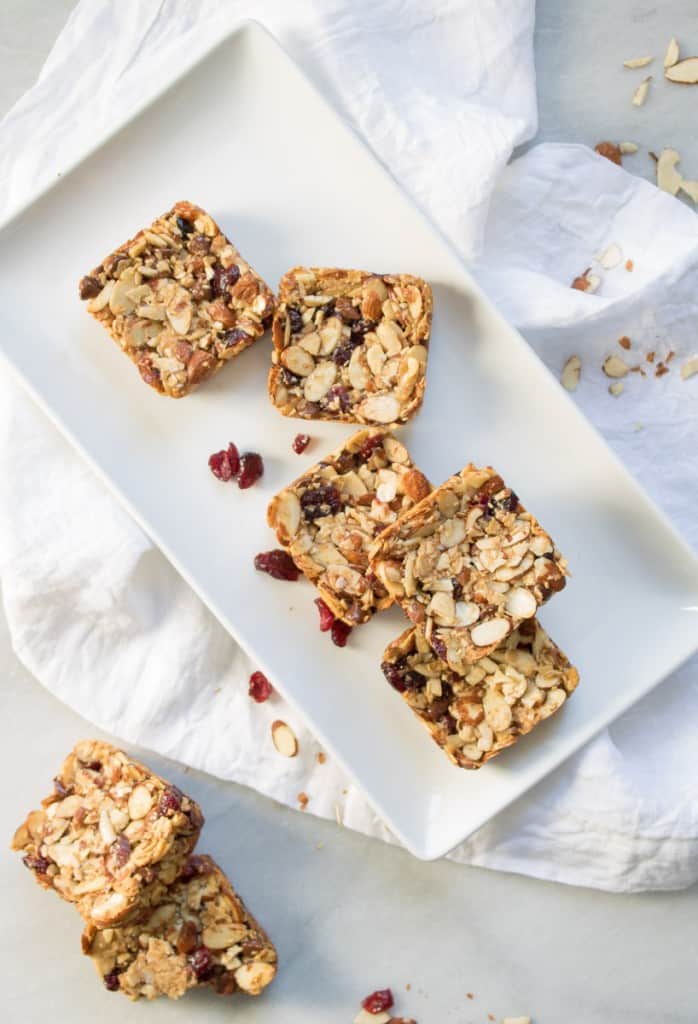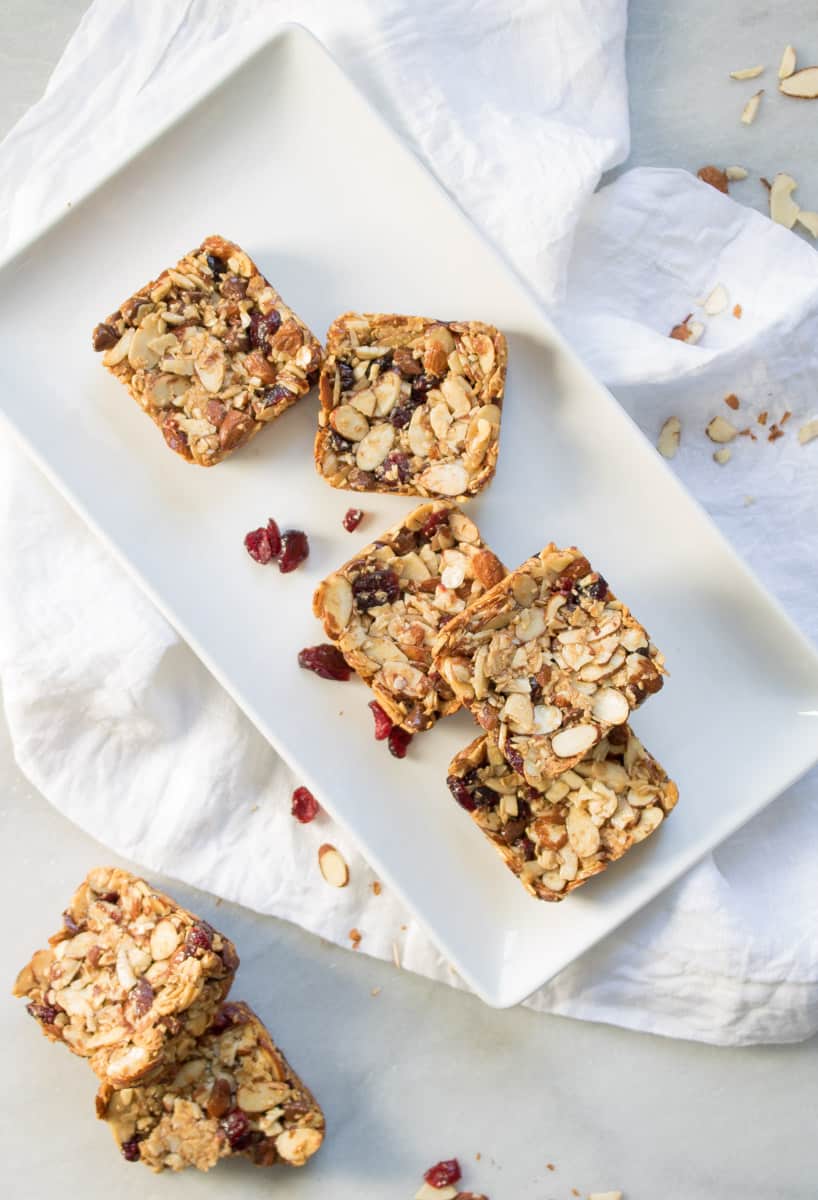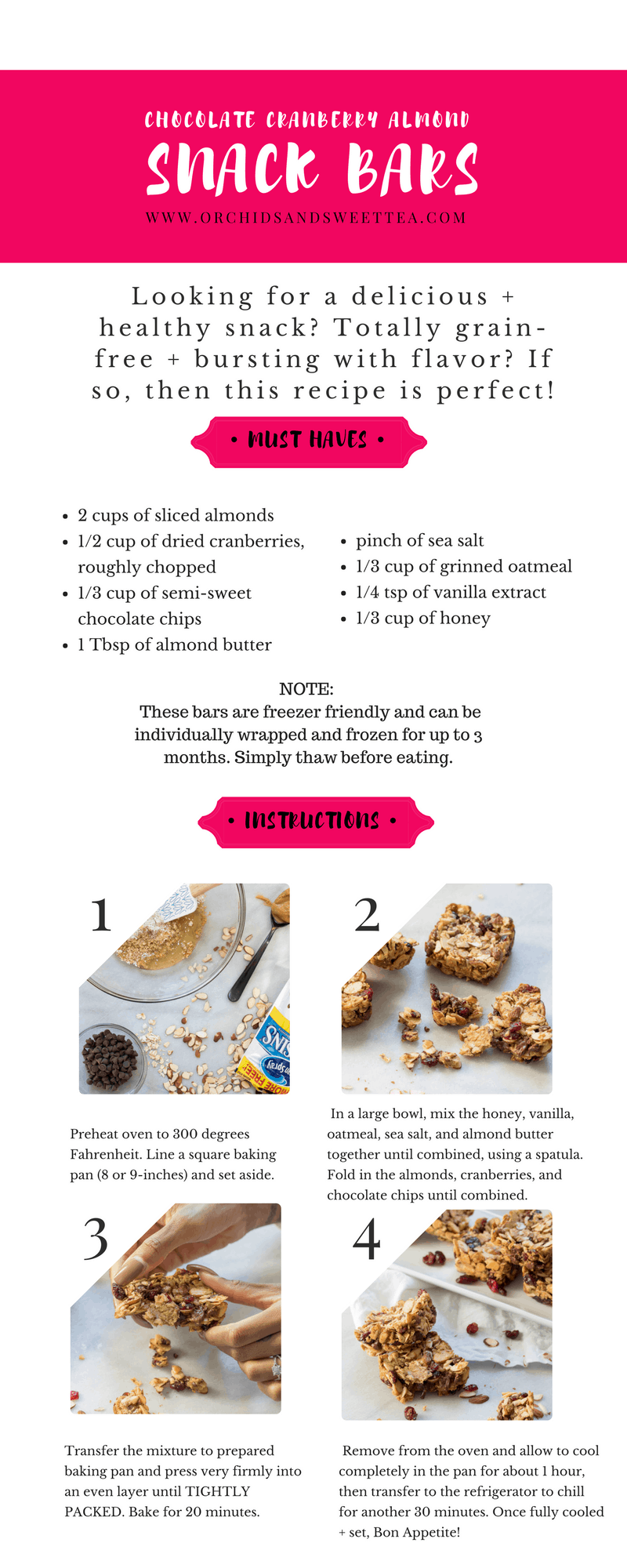 Chocolate Cranberry Almond Snack Bars.