When it comes to herbs + plants, there are so many benefits to using them, especially when used for medicinal purposes. This list of Jamaican Herbs That You Should Always Keep On Hand + their Remedies showcases many popular (and not so well-known) herbs that fight everything from colds/flus to pain to acne; traditionally used by many Jamaicans for centuries.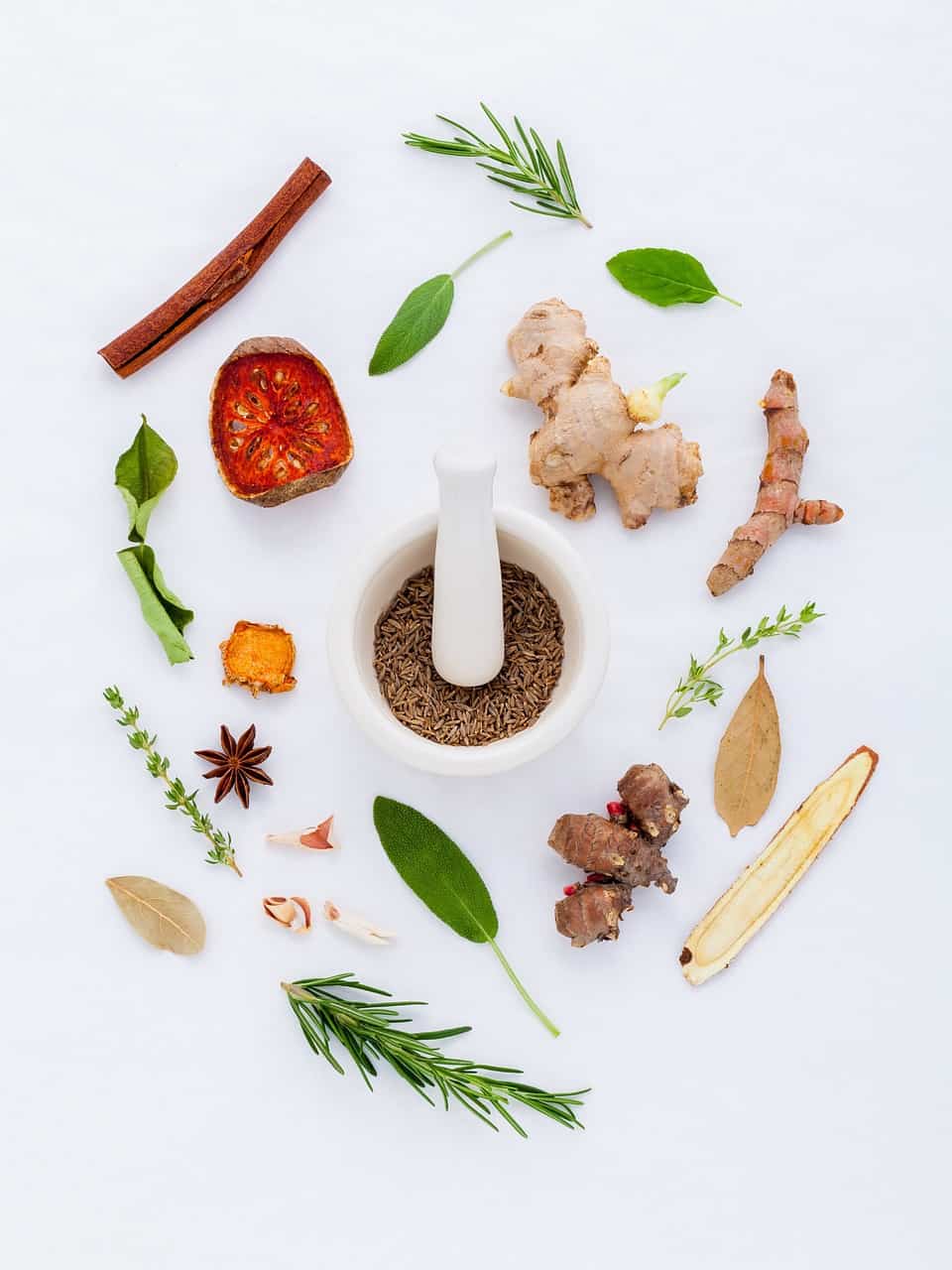 I don't know about you, but I enjoy using natural remedies when it comes to fighting any ailment. Granted, many medicines are effective, however, I'm a big believer in using as much things as possible in their natural state versus the chemically enhanced/modified stuff.
Why Jamaican Herbs + Remedies?
Growing up in a Jamaican household, I rarely saw "outside" medicines being used for anything. Honestly, MOST ailments were treated with a specific herb or "bush" as it is called in the Jamaican community.
Now, I can be honest when I tell you that I haven't even "mastered" all of the available herbs/plants that are available to cure or treat a lot of things, however, I've rounded up a list of some of my "go-to's" as well as a few newbies that I've heard of, which are pretty awesome as well!
While some of these herbs/plants are widely used for colds/flus, you should also check out these 10 Naturally Effective Ways to Fight a Cold/Flu, which include more commonly used ingredients that are super effective during these cold, winter months.
Also, because detoxing is such a popular thing (especially during the beginning of the New Year), I've recommend 3 Detoxes That You Should Be Doing More Often, which include mini steps that you can take to ensure that your goal to 'complete wellness' happens throughout the entire year.
Ok, so let's begin the list, shall we?
10 Jamaican Herbs That You Should Always Keep On Hand + Remedies:
1. Orange Peels
While most of us might peel an orange and toss away the skin or perhaps only zest the skin when baking or cooking, be sure to save these in a storage bag if you can! In the Jamaican community, orange peels are great stomach ailments are often boiled in water as a tea.
However, these under utilized skins are also great for lowering blood pressure, suppressing anxiety/depression (when used as a bathe or by rubbing it on your temple/forehead), improves heart health, lowers bad cholesterol, gets rid of a hangover, eases respiratory issues, and the list goes on.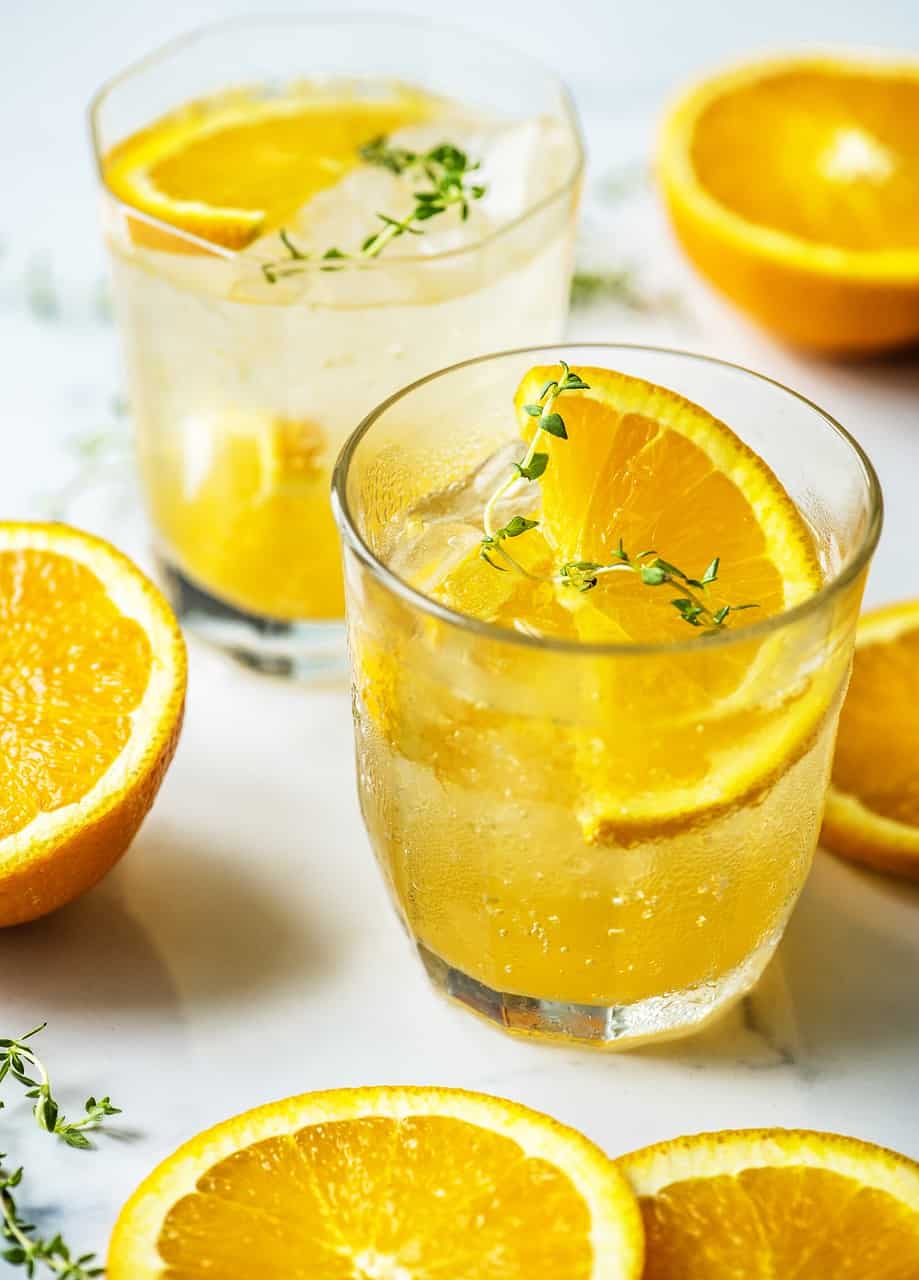 2. Ginger
Most commonly used, Ginger as many of us are aware is good for nausea, morning sickness, and many stomach issues; however, in the Jamaican community, Ginger is used to treat colds/flus as well. The main ingredient—Gingerol, is a substance with powerful medicinal properties and works great for muscle pain, inflammation, lowers blood sugar, and so much more.
3. Aloe Vera
Aloe Vera is a plant that is heavily used in Jamaica and I remember growing up with this a lot. Personally, I haven't been a fan of it's extreme bitter taste, however, the benefits are phenomenal. In the Jamaican community, this plant is often used as a cleanser, great for acne, and as a laxative as well.
But the benefits don't stop there—it's great as a sunburn reliever, healing wounds, heartburn relief, and lowers blood sugar. Many people enjoy their aloe vera in a drink form (a smoothie, mixed with apple juice or cranberry juice), while others take their daily dose in the form of capsules or directly from the plant. You can also use it as a gel for your hair/skin, etc.
4. Cerassee
One of my personal favorites (not for the taste but for it's benefits) is the cerassee plant. Most often, I drink this in the form of a tea bag or by boiling the leaves in water, either way it gets the job done. In the Jamaican community, cerassee is used to treat colds/flus as well as stomach ailments. In addition, it can be used to get rid of parasitic worms, treat liver problems, diabetes, skin conditions (psoriasis and eczema), menstrual cramps, settle the nerves, and so much more.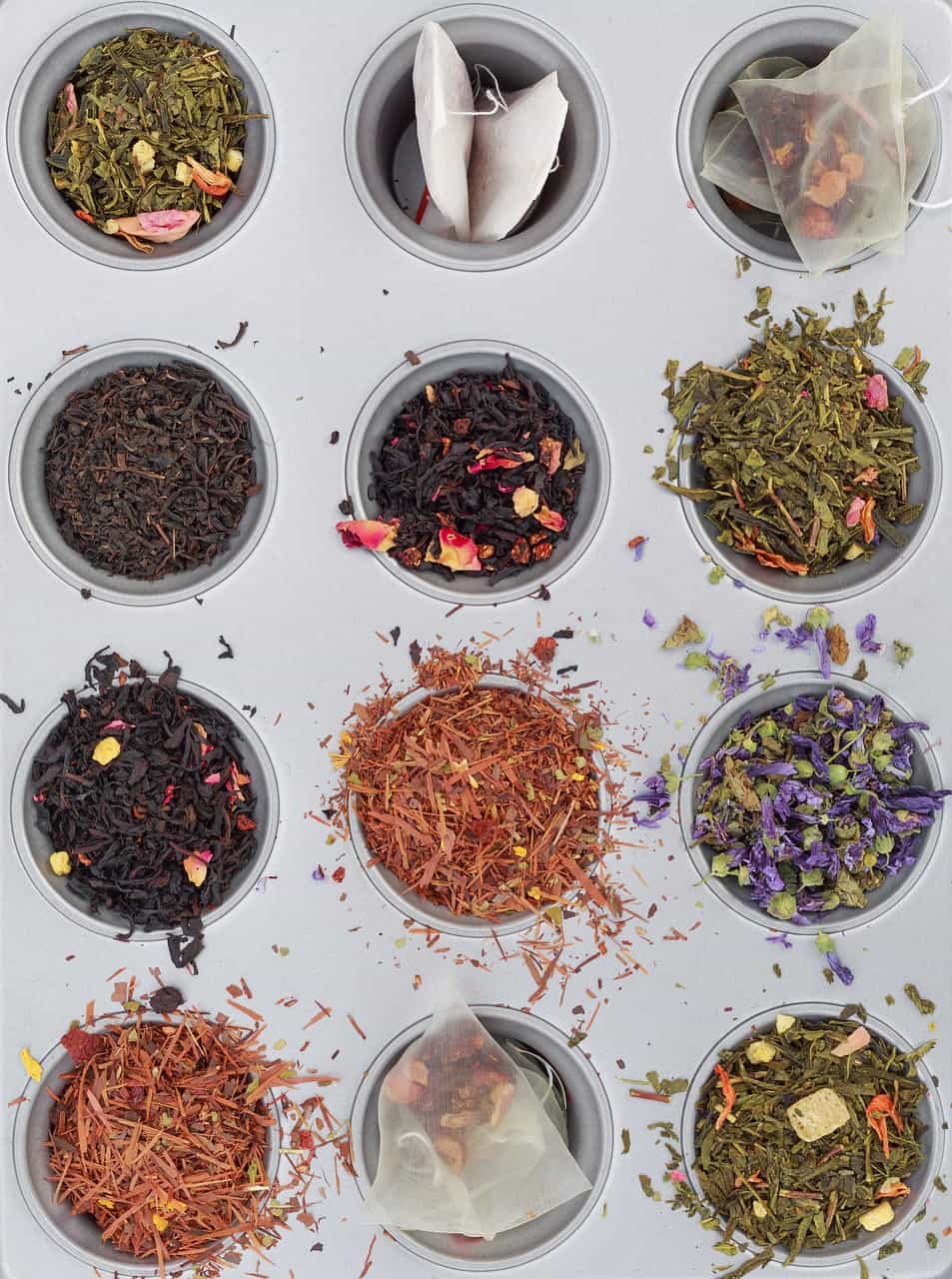 5. Fever Grass
This is one that I haven't personally tired, however, I've heard great things about. In the Jamaican community, Fever Grass is often used for colds/fevers.
In addition, it is awesome for it's anti-inflammatory properties, reducing cholesterol, and providing Kidney protection. To make it, you simply boil the leaf in water as a tea or it can also be served cold after it cools fully.
6. Sarsaparilla
In the Jamaican community, Sarsaparilla is used to treat body pains and arthritis. Most commonly, this plant is also used for joint pains, itchy skin, and kills bacteria—for instance: Psoriasis, Syphilis, Cancer (it has anti-tumor properties), and Protection of the Liver.
This plant is available as a supplement and comes in the form of capsules, root powders, and teas; but should be carefully sought by reputable brands/manufacturers to ensure that it is authentic.
7. Corn Silk
Yet another under utilized ingredient—corn silk makes the list. If you aren't aware, corn silk is actually the "hairs" within the husk of the corn. Within the Jamaican community, corn silk is often used to treat and protect the Kidneys and Bladder.
More widely, it is used to treat bladder infections, UTIs, Inflammation of the prostate, Kidney stones, and bedwetting by boiling it as a tea.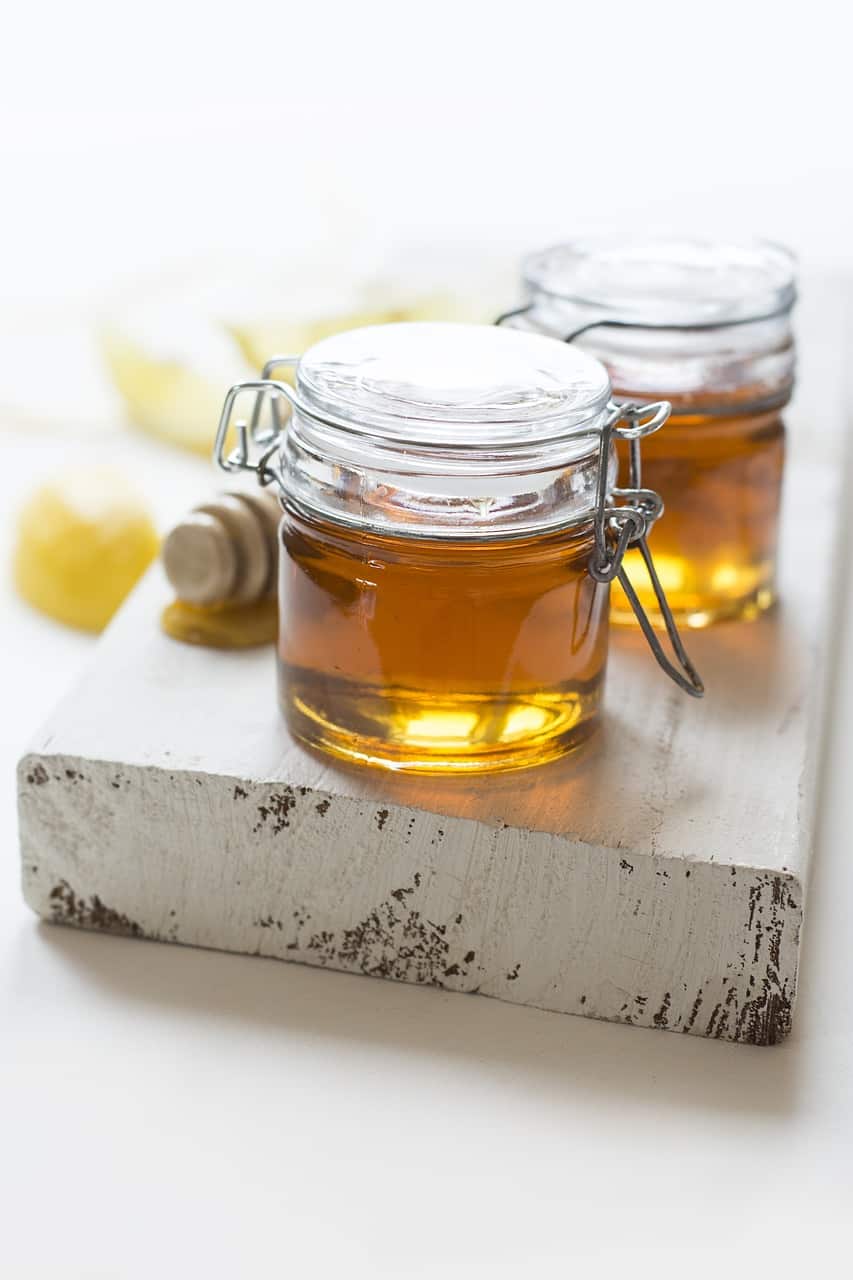 8. Dandelion
One of my other personal favorites is Dandelion. I actually drink this daily (the Toasted Dandelion version) and have grown to love the taste a lot. In the Jamaica community, Dandelion is used to treat skin problems, Jaundice, and works awesome to protect the Bladder, Kidney, and Liver.
Of course, on a basic nutritional value level—this herb contains excellent sources of Vitamins A, C, and K as well as Vitamin E, Folate, Iron, Potassium, Calcium, Magnesium, and more. You can find it in the form of capsules, however, as a tea, I personally recommend Traditional Medicinals which is available online or at your local Target, Whole Foods, etc.
9. Nettle
Nettle can be made into powders, creams, teas, and more by crushing leaves, stems, or roots. In the Jamaican community, Nettle is often used to treat Bladder/Kidney ailments, much like their Corn Silk counterparts. However, they are also widely used to maintain Urinary Tract Health, Arthritis and pain, and manage Blood Sugar levels.
10. Soursop Leaves
Last but not least, Soursop Leaves are a very popular plant in the Jamaican community. They are often used to treat colds. However, the super fruit–Soursop has been lined to being an amazing antioxidant and Cancer fighting agent (controversial findings/studies on this topic).
However, the leaves have been found to treat pains, Eczema, Boils, Hair Lice, Rheumatic diseases, Diabetes, and helps to boost your Immune System and treat Infections. In addition, the leaves helps to inhibit the growth of bacteria, virus, parasites, and tumor development; making it great as a tea or topically when crushed and applied directly.
There you have it—a full list of Jamaican herbs that you should definitely have on hand for any ailment or condition. While every effect depends on your individual body's reaction, it never hurts to try a more Natural way of fixing things if you're into that option.
Hopefully, these Jamaican Herbs That You Should Always Keep On Hand + Remedies come in handy for you this season if you need to use it (crossing fingers for a healthy season for you of course!).
DID THIS HELP IN ANY WAY?
If this post helped in any way or you just loved it, be sure to tag us on Instagram at #Orchidsandsweettea so that we can share the love. Don't forget to comment below, + share!