When it comes to herbs + plants, there are so many benefits to using them, especially when used for medicinal purposes. This list of Jamaican Herbs That You Should Always Keep On Hand + their Remedies showcases many popular (and not so well-known) herbs that fight everything from colds/flus to pain to acne; traditionally used by many Jamaicans for centuries.
I don't know about you, but I enjoy using natural remedies when it comes to fighting any ailment. Granted, many medicines are effective, however, I'm a big believer in using as much things as possible in their natural state versus the chemically enhanced/modified stuff.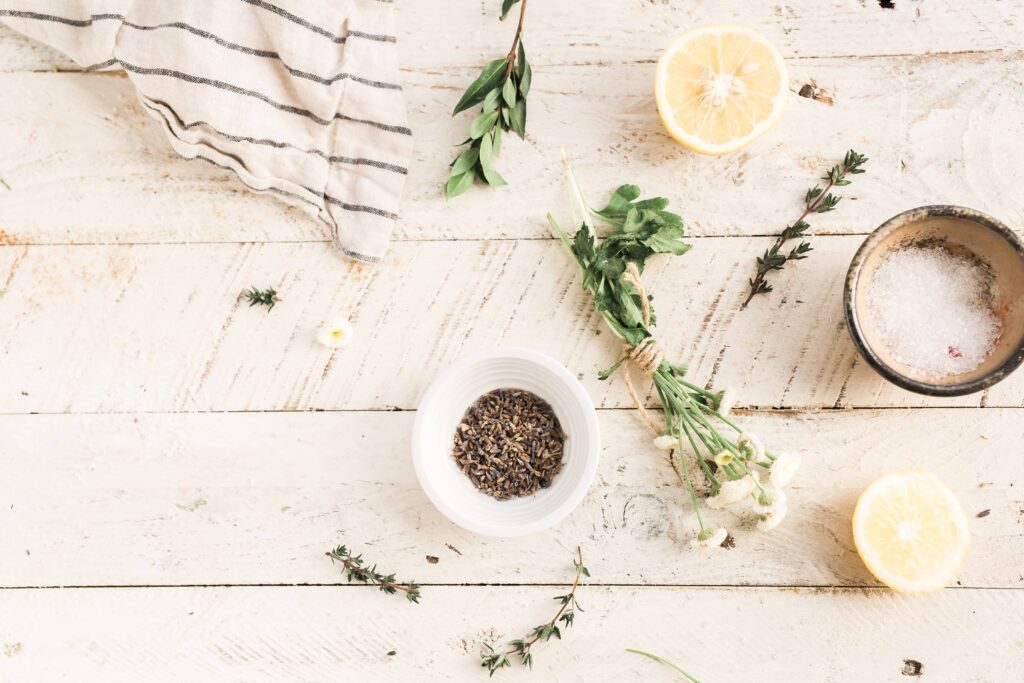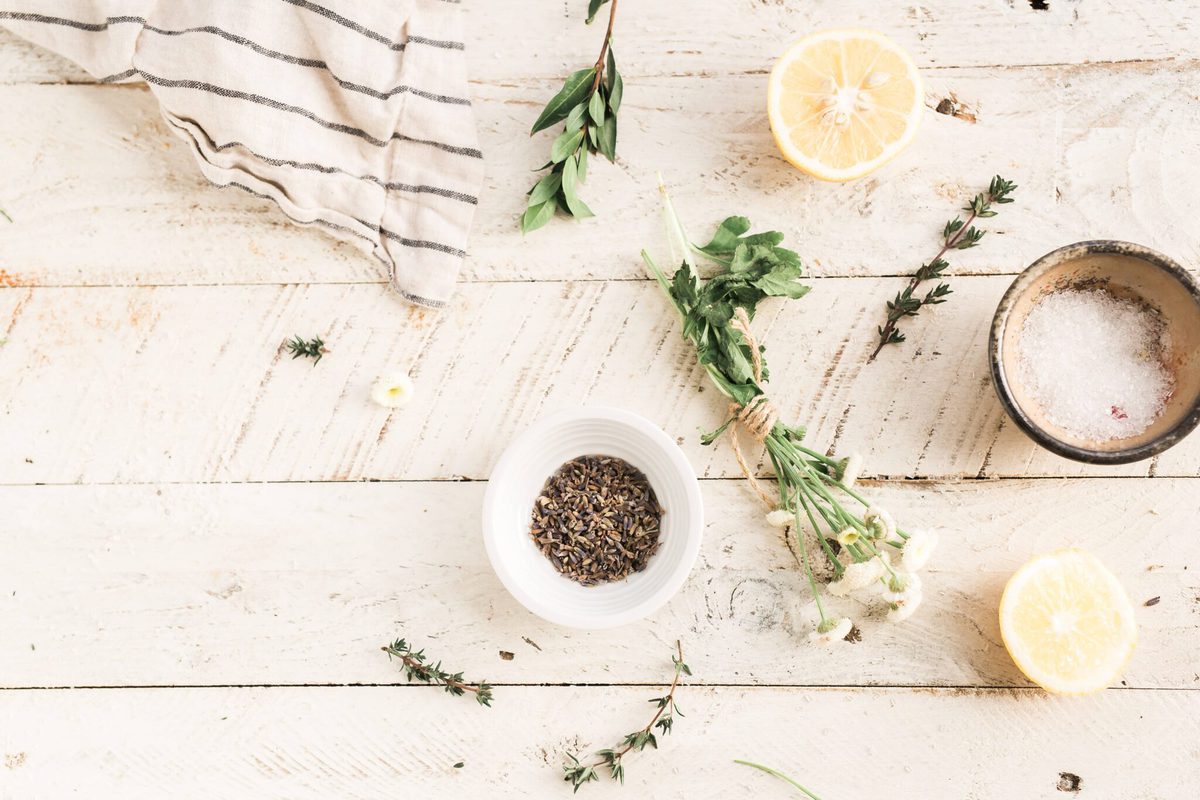 Why Jamaican Herbs + Remedies?
Growing up in a Jamaican household, I rarely saw "outside" medicines being used for anything. Honestly, MOST ailments were treated with a specific herb or "bush" as it is called in the Jamaican community.
Now, I can be honest when I tell you that I haven't even "mastered" all of the available herbs/plants that are available to cure or treat a lot of things, however, I've rounded up a list of some of my "go-to's" as well as a few newbies that I've heard of, which are pretty awesome as well!
While some of these herbs/plants are widely used for colds/flus, you should also check out these 10 Naturally Effective Ways to Fight a Cold/Flu, which include more commonly used ingredients that are super effective during these cold, winter months.
Also, because detoxing is such a popular thing (especially during the beginning of the New Year), I've recommended 3 Detoxes That You Should Be Doing More Often, which include mini-steps that you can take to ensure that your goal to 'complete wellness' happens throughout the entire year.
Ok, so let's begin the list, shall we?
10 Jamaican Herbs That You Should Always Keep On Hand + Remedies:
1. Orange Peels
While most of us might peel an orange and toss away the skin or perhaps only zest the skin when baking or cooking, be sure to save these in a storage bag if you can! In the Jamaican community, orange peels are great for healing stomach ailments and are often boiled in water as a tea.
However, these under utilized skins are also great for lowering blood pressure, suppressing anxiety/depression (when used in a bath or by rubbing it on your temple/forehead), improves heart health, lowers bad cholesterol, gets rid of a hangover, eases respiratory issues, and the list goes on.
You've also probably heard your doctor tell you to get more vitamin C when you're sick or immunocompromised. This is because vitamin C can help reduce the severity of your cold or flu as well as speed up your recovery. Fruits like oranges are a great source of vitamin C. But orange peels actually have three times the amount of vitamin C as the fruit inside. They also contain a lot of other great vitamins including provitamin A, folate, riboflavin, thiamine, vitamin B6, and calcium.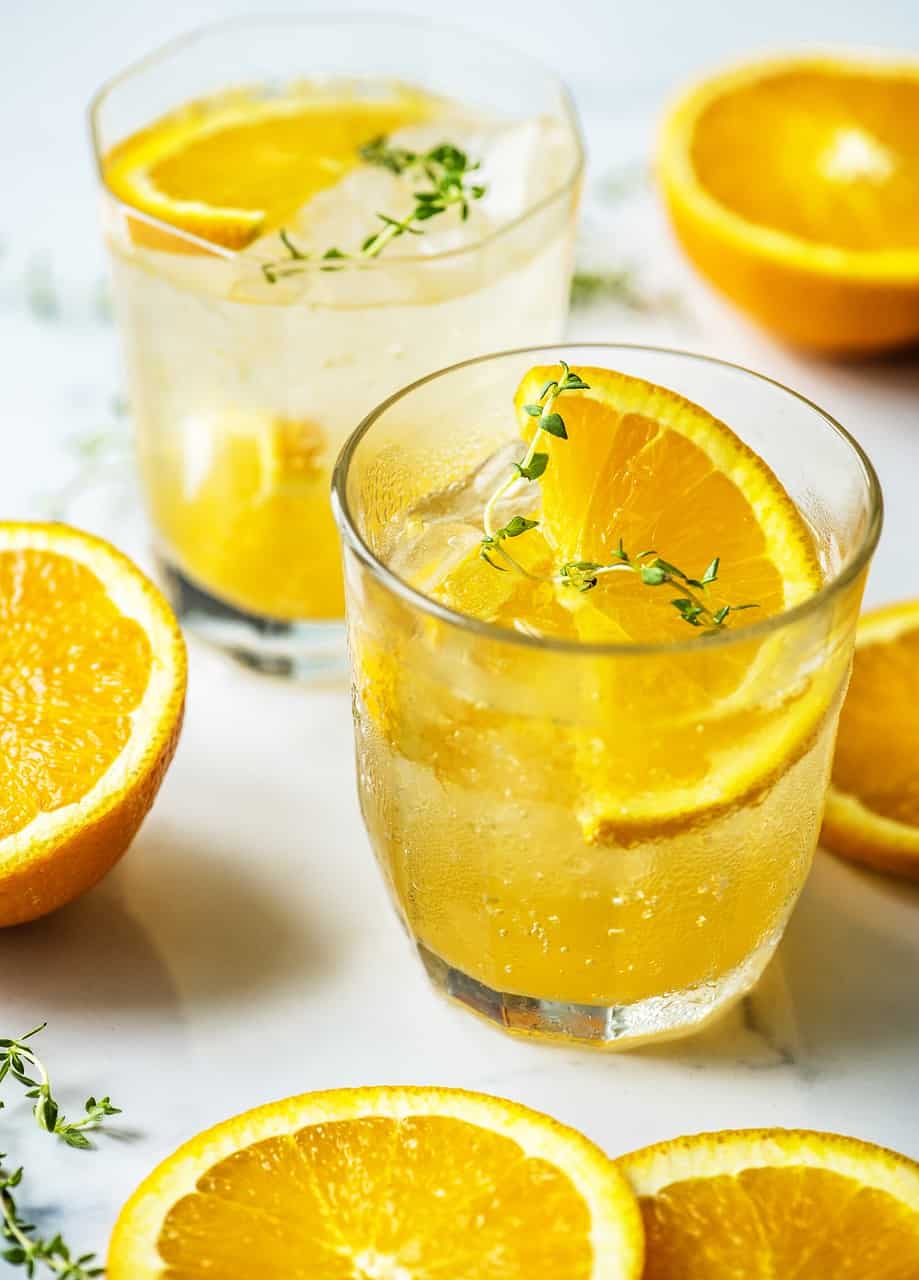 2. Ginger
Ginger, as many of us are aware, is good for nausea, morning sickness, and many stomach issues; however, in the Jamaican community, ginger is used to treat colds/flus as well. The main ingredient---Gingerol, is a substance with powerful medicinal properties and works great for muscle pain, inflammation, lowers blood sugar, and so much more.
Ginger has deep roots in herbal medicine around the world—not just as a part of Jamaican herbs. Traditional Chinese Medicine and Ayurveda both utilize ginger to help treat a lot of similar issues. A great thing about ginger is that you can enjoy its benefits in a lot of different ways. I prefer to enjoy ginger fresh, but others get its healing properties by consuming it dried, powdered, as an oil, or as a juice.
3. Aloe Vera
Aloe Vera is a plant that is heavily used in Jamaica and I remember growing up with this a lot. Personally, I haven't been a fan of its extremely bitter taste, however, the benefits are phenomenal. In the Jamaican community, this plant is often used as a cleanser, great for acne, and as a laxative as well.
But the benefits don't stop there---it's great as a sunburn reliever, healing wounds, heartburn relief, and lowers blood sugar. Many people enjoy their aloe vera in a drink form (a smoothie, mixed with apple juice or cranberry juice), while others take their daily dose in the form of capsules or directly from the plant. You can also use it as a gel for your hair/skin, etc.
Fun fact: Aloe vera is sometimes referred to as 'single bible' or 'sinkle bible' in Jamaica because it's like a bible for the body—full of wisdom and healing powers. Like ginger, aloe vera is used as a healing herb in cultures around the world.
4. Cerassee
One of my personal favorites (not for the taste but for it's benefits) is the cerassee plant. Most often, I drink this in the form of a tea bag or by boiling the leaves in water, either way it gets the job done. In the Jamaican community, cerassee is used to treat colds/flus as well as stomach ailments. In addition, it can be used to get rid of parasitic worms, treat liver problems, diabetes, skin conditions (psoriasis and eczema), menstrual cramps, settle the nerves, and so much more.
Also known as bitter melon, cerassee has been used in traditional Indian, Chinese, and African healing practices. It grows wild and often finds its way into gardens without permission. Despite this, carassee is one of the most beloved Jamaican herbs and should definitely be added to your pantry if you suffer from any of the conditions I mentioned above.
When I started my Road to Healing and Wholeness, I was suffering from a lot of hormonal issues after giving birth to my son. But I was also dealing with limiting mindsets around my own strength and other's expectations of me. While healing Jamaican herbs played a part in my healing journey, my commitment to my mental health was equally important.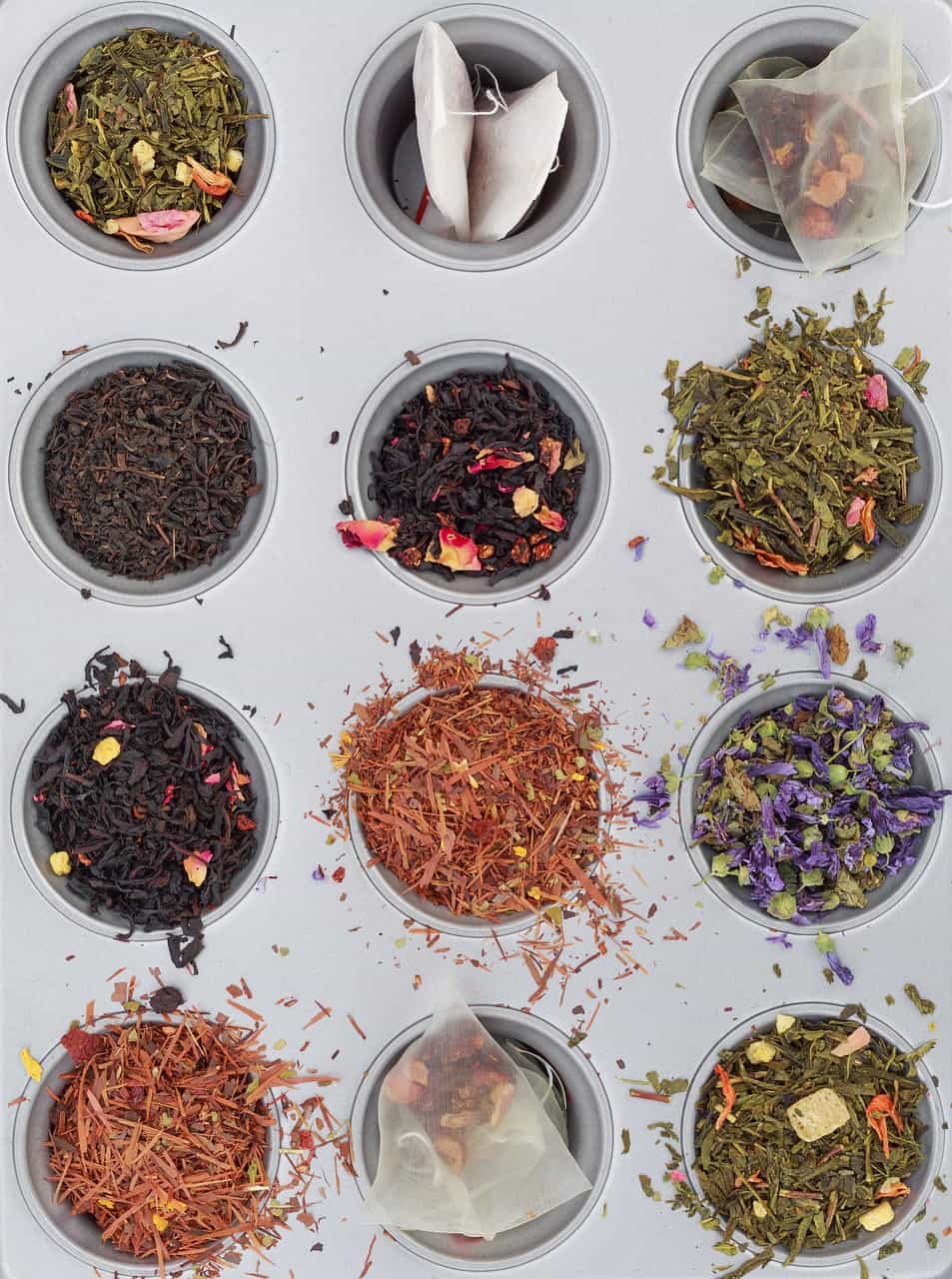 5. Fever Grass
This is one that I haven't personally tried, however, I've heard great things about it. In the Jamaican community, Fever Grass is often used for colds/fevers. In addition, it is awesome for its anti-inflammatory properties, reducing cholesterol, and providing kidney protection.
To make it, you simply boil the leaf in water as a tea or it can also be served cold after it cools fully. Known as lemongrass in other parts of the world, fever grass is mostly taken orally, but it can also be used in aromatherapy. Fever grass has a delicious lemony flavor so most people are more than happy to add it to their wellness routine.
6. Sarsaparilla
In the Jamaican community, Sarsaparilla is a Jamaican herb that is used to treat body pains and arthritis. Most commonly, this plant is also used for joint pains, itchy skin, and kills bacteria---for instance: Psoriasis, Syphilis, Cancer (it has anti-tumor properties), and Protection of the Liver.
Sarsaparilla is available as a supplement and comes in the form of capsules, root powders, and teas; but should be carefully sought by reputable brands/manufacturers to ensure that it is authentic. Its prickly stems are native to the Caribbean as well as South and Central America. In Southeast Asia, sarsaparilla is even enjoyed as a soft drink and is said to taste similar to root beer. In Jamaica, people usually use sarsaparilla as a part of a tonic.
7. Corn Silk
Yet another underutilized ingredient—corn silk makes the list. If you aren't aware, corn silk is actually the "hairs" within the husk of the corn. Within the Jamaican community, corn silk is often used to treat and protect the Kidneys and Bladder.
More widely, it is used to treat bladder infections, UTIs, Inflammation of the prostate, Kidney stones, and bedwetting by boiling it as a tea. I have really enjoyed learning more about Jamaican herbs like this one over the years. Something that you might throw away without a second thought might actually serve a purpose outside of the kitchen.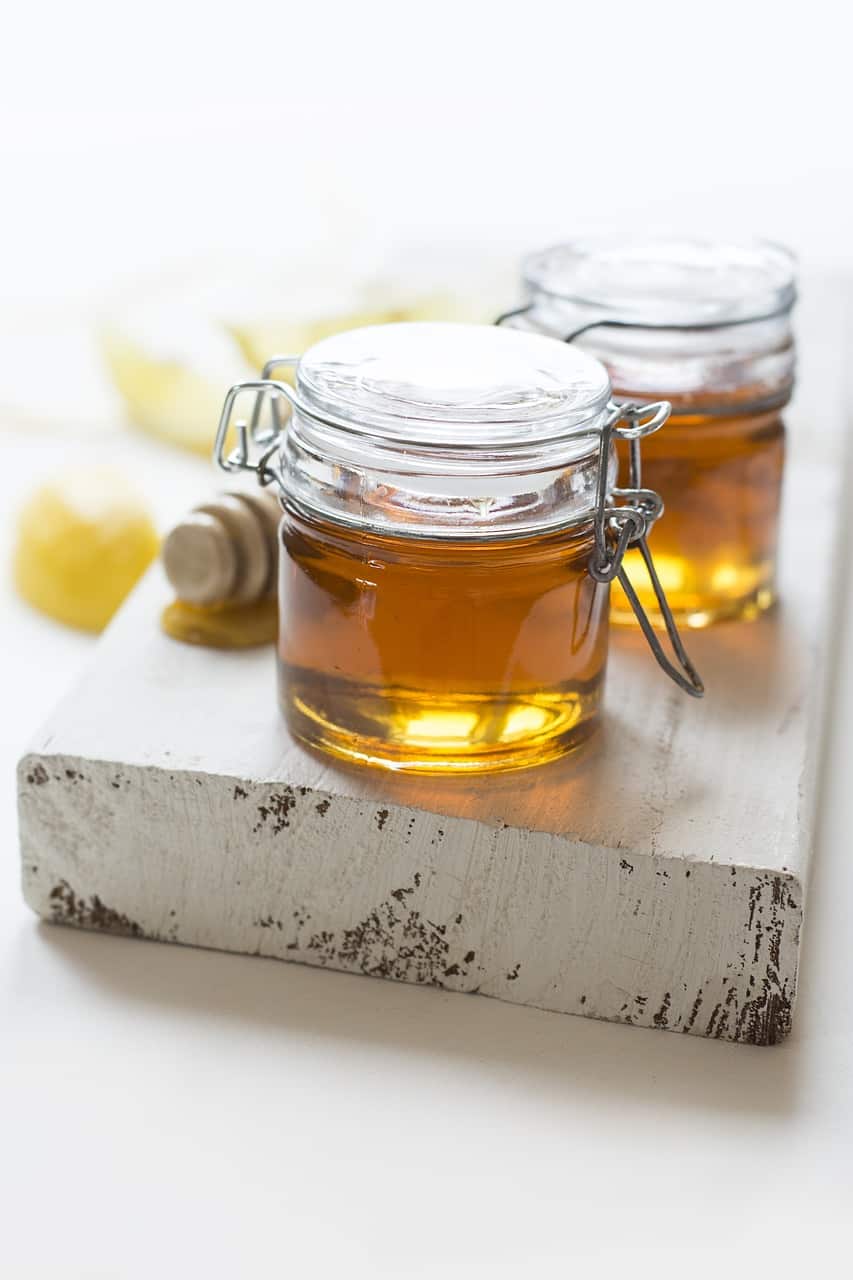 8. Dandelion
One of my other personal favorites is Dandelion. I actually drink this daily (the Toasted Dandelion version) and have grown to love the taste a lot. In the Jamaica community, Dandelion is used to treat skin problems, Jaundice, and works awesome to protect the Bladder, Kidney, and Liver.
Of course, on a basic nutritional value level---this herb contains excellent sources of Vitamins A, C, and K as well as Vitamin E, Folate, Iron, Potassium, Calcium, Magnesium, and more. You can find it in the form of capsules, however, as a tea, I personally recommend Traditional Medicinals which is available online or at your local Target, Whole Foods, etc.
If you're feeling extra adventurous, dandelion grows wild pretty much everywhere around the United States. Most people consider them weeds and mow them down, but you can actually harvest your own dandelions pretty easily. I wouldn't recommend picking dandelions in the city or anywhere that might have come in contact with any chemicals or pesticides. But, if you live in a pretty remote area or have a bigger yard, you can try to make your own dandelion tea. Just make sure you give them a good washing!
9. Nettle
Nettle can be made into powders, creams, teas, and more by crushing leaves, stems, or roots. In the Jamaican community, Nettle is often used to treat Bladder/Kidney ailments, much like their Corn Silk counterparts. However, they are also widely used to maintain Urinary Tract Health, Arthritis, and pain, and manage Blood Sugar levels.
Traditional Medicinals also makes a wonderful nettle tea that they call the "mother of all spring tonics." Interestingly, nettle is also known as stinging nettle. And if you ever come by it in the wild, you might want to be a little wary. Nettle is covered in hair-like structures that can leave you itchy, red, and swollen for upwards of an hour. Luckily, when nettle is processed into teas and powders, the stingers can't do any more harm.
10. Soursop Leaves
Last but not least, Soursop Leaves are a very popular plant in the Jamaican community. They are often used to treat colds. However, the super fruit--Soursop has been linked to being an amazing antioxidant and Cancer fighting agent (controversial findings/studies on this topic).
However, the leaves have been found to treat pains, Eczema, Boils, Hair Lice, Rheumatic diseases, Diabetes, and helps to boost your Immune System and treat Infections. In addition, the leaves helps to inhibit the growth of bacteria, virus, parasites, and tumor development; making it great as a tea or topically when crushed and applied directly.
The History of Herbal Medicine
Now before we finish up, I wanted to share a little bit about the history of herbal medicine in Jamaica and around the world. Before the invention of modern medicine, our ancestors had to use the food, herbs, and spices around them to try to heal illnesses and chronic conditions.
Over the course of hundreds of years, different practitioners would test different herbs and see which ones helped certain problems. Healers, those who possessed the knowledge of traditional Jamaican herbs and other herbs, would often make the difference between life and death–or at least living in a state of health versus living in a state of illness.
Herbal Medicine Today
Today, most of modern medicine relies on written proof rather than anecdotal evidence to determine how well a healing practice works. And while millions of lives have been saved because of modern medicine, we have sadly lost a lot of herbal remedies because of it. Understandably, most people are scared to try an herbal remedy that doesn't have any scientific proof attached to it. But, there are herbal remedies that have been used for thousands of years that have now been proved with modern medicine.
I am so grateful for the doctors who have supported me throughout my life, but I am also grateful for all the knowledge that I have discovered about herbal remedies and Jamaican herbs over the years. I recently shared an article about 5 Ways to Support Your Natural Detoxification Systems and herbal remedies play a part in this. My best advice to people just beginning a journey of natural healing is to listen to their bodies and always get a professional opinion before beginning an herbal regimen.
There you have it---a full list of Jamaican herbs that you should definitely have on hand for any ailment. While every effect depends on your individual body's reaction, it never hurts to try a more natural way of fixing things if you're into that option.
Hopefully, these Jamaican Herbs That You Should Always Keep On Hand + Remedies come in handy for you this season if you need to use it (crossing fingers for a healthy season for you of course!).
DID THIS HELP IN ANY WAY?
If this post helped in any way or you just loved it, be sure to tag us on Instagram at #Orchidsandsweettea so that we can share the love. Don't forget to comment below, + share!