Unlike traditional Thanksgiving dinner, Friendsgiving is the place where you get to enjoy good times with close friends and extended family. For many, Friendsgiving has become their new tradition and with more people wanting to maintain a healthier lifestyle, this list of How to Host the Perfect Vegan Friendsgiving comes in handy. It's all about creating simple ways to make this moment the most memorable.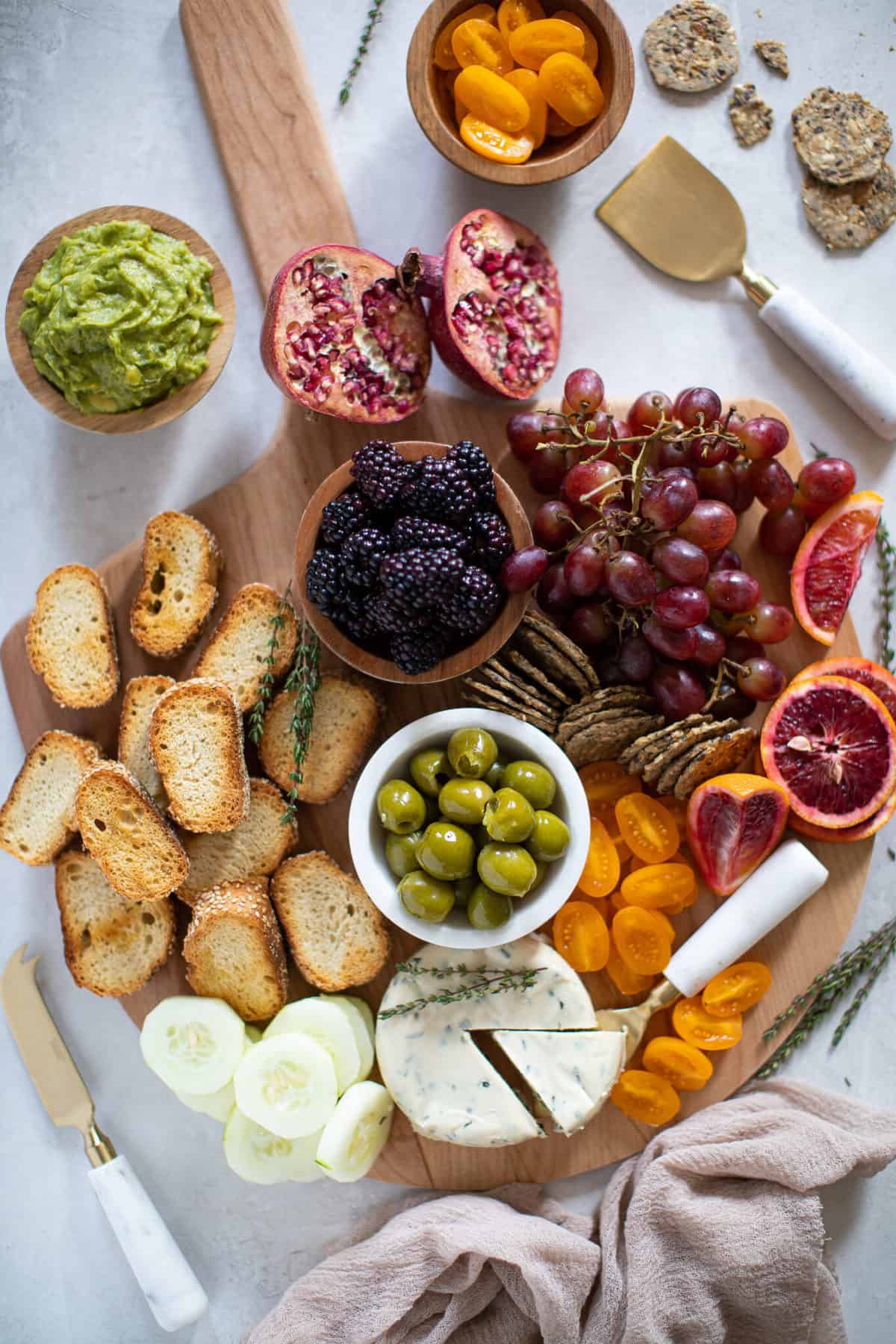 This post contains affiliate links.
How to Host the Perfect Vegan Friendsgiving-----includes a list of simple, easy, and often budget-friendly ways to make the moments with your closest crew the most memorable while keeping things healthy + interesting.
Whether you chose to host a medium-sized or intimate setting gathering, these ideas will have you feeling less stressed about the entire event.
With everything happening this year (both financially and health-wise), it's so important to leverage the most important moments without stretching yourself thin or creating great risk. We all know that when it comes to the Holiday season, keeping costs down is super important especially since there are so many small elements that rack up the cost easily.
That's why I found it important to create this list as a way to introduce the idea of Friendsgiving (if you've never heard of it or participated), break down what it entails, and also create new ways to make it just as epic as Thanksgiving dinner.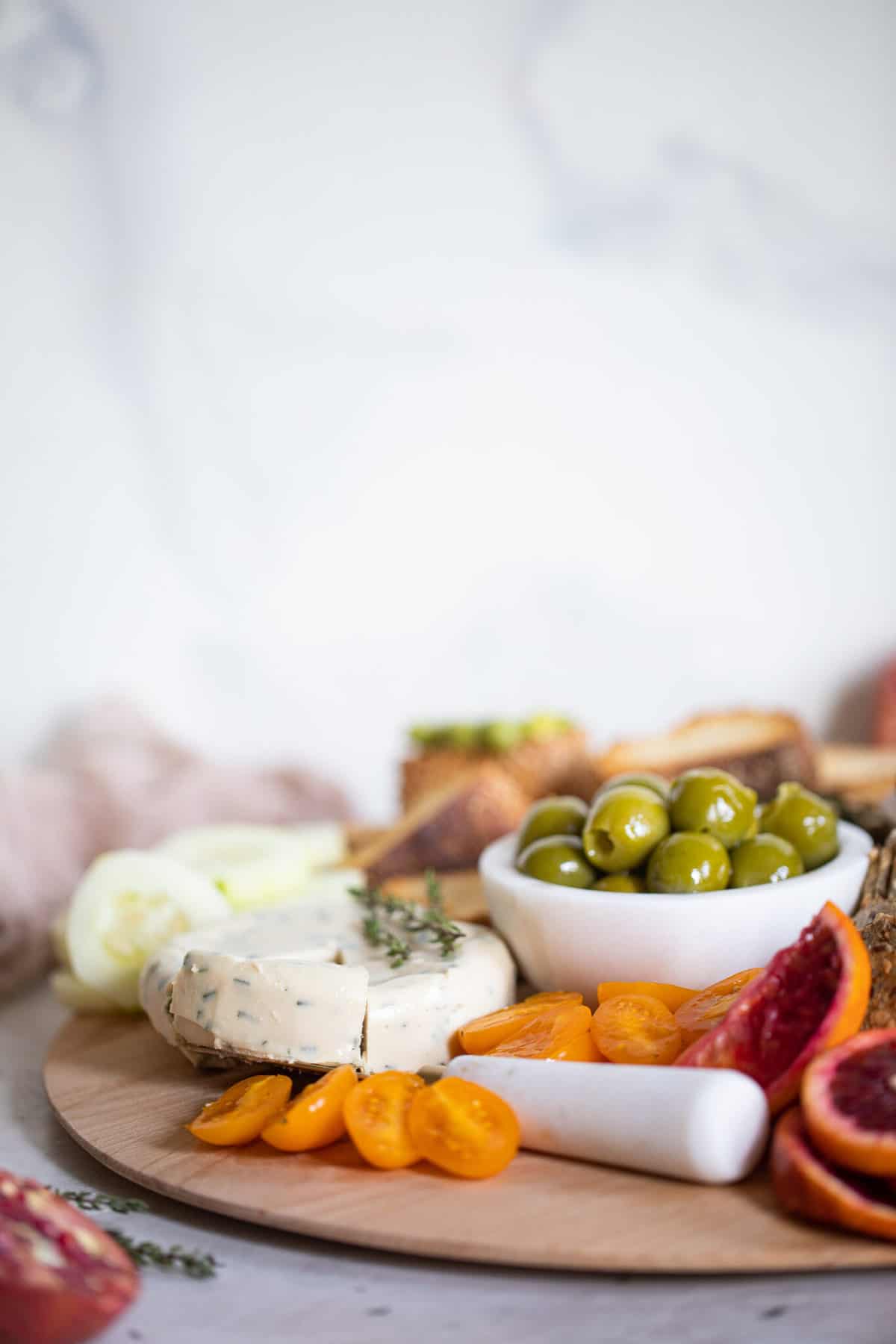 Tip #1: Start with your Budget + Schedule a Date.
OK, so this is the MOST important part. When it comes to creating any event, ensuring that you best understand your budget and the actual date is key, especially if your guests need to travel to attend. Simply, double check the amount of money that you have to spare (always leaving extra leverage in case things cost a tad bit more) and then making your list of things needed. Do you need little things like tableware, napkins, bottled drinks, etc? If so, factor in the main things that you know for sure.
Then of course, know which date you plan on hosting this dinner. That way, you can begin sending out your invites in advance (at least 2-3 weeks) and best understand how long you have to save up within your budget if it isn't already readily available.
Tip #2: Create Your Vegan Menu
Obviously, the next important budget would be the main thing----food. As we know, food is a bill that can be the greatest of all bills if you go to the grocery store unprepared and just randomly. Therefore, I recommend choosing your menu, making a list of ingredients that you don't have/need before making the trip to the store.
While many people often feel stumped on what menu to create when it comes to vegan dishes, I'm here to tell you that there are so many options. While I'll be doing #VeganThanksgivingWeek on Orchids + Sweet Tea soon, I did want to create a mini menu below to help get you started.
You can always make traditional dishes (the vegan version) like this Ultimate Vegan Mac + Cheese, Vegan Sweet Potato Pie, Delicious Vegan Pumpkin Pie, Classic Southern Vegan Pecan Pie, Vegan Skillet Sweet Potato Casserole, Baked Vegan Buffalo Mac + Cheese OR you can go down the non-traditional route of easy bowls and skillet dishes like Vegan Chickpea + Broccoli Mashed Potato Bowl, Black Bean + Quinoa Skillet Nachos, Savory Chickpea Quinoa Buddha Bowl, and so on.
Lastly, making your Friendsgiving a potluck inspired theme helps with the cost + stress of making your entire menu yourself as well. Offset a few dishes for your guests to bring and wallah----easy! Oh and if your friends aren't comfortable with creating vegan dishes, Pinterest has a ton of ideas + easy recipes.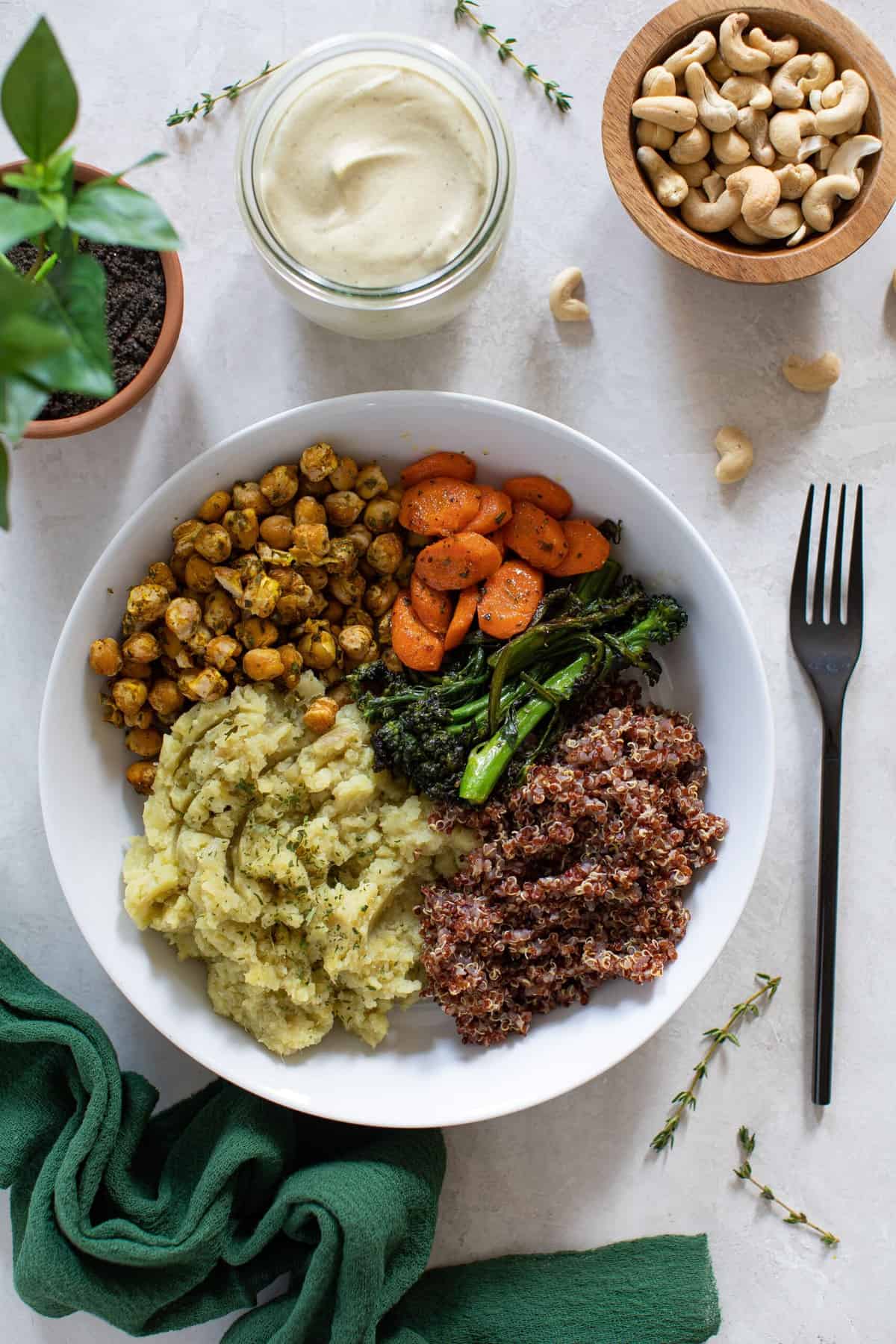 Tip #3: Get Creative with Your Setting or Decor.
Honestly, most people get extremely overwhelmed with this part, especially if they don't naturally have an eye for decor or interiors. However, there's no need to stress with this. It's really all about keeping your decor simple if it's not your strongest suit and ensuring that you have a "stand out piece" that I mention more about below. With close friends and extended family, the most important aspect of a memorable event is really all about good food, great games, and awesome laughs. Focus more on the experience and not solely on the decor if it's something that you struggle with.
For basic rules of decor: Understand your room area and pick the most spacious part of it to avoid cramping, if using a table---simply add decent plating (salad plates, dessert plates, + dinner plates), utensils, fabric napkins, and a beautiful centerpiece. Also, you can choose to add little inexpensive touches such as lighting on the walls (white or yellow Christmas lights work too), candles, fake or real plants/florals, etc.
20 GO-TO IMMUNE BOOSTING HOME REMEDIES.
When it comes to keeping your body healthy, there are so many factors that contribute to your overall health. This list of my 20 Go-To Immune Boosting Home Remedies can help to keep your body strong throughout any time of the year. It's important to understand that simple everyday practices from exercise to sleep, eating healthy, hot steams, essential oils, and more; all play a role in strengthening your body's entire system.
Tip #4: Keep the Snacks + Appetizers Light but Abundant.
I know, it sounds almost like an oxymoron, however, my main tip is to focus on having less snacks + appetizers, however, making the ones that you do have more abundant in one dish. For example, Cheeseboards are the perfect appetizer since they offer so many different options on one single board. That way, if your guests aren't into the finger foods as much as you'd like, you wouldn't have wasted much.
Besides, most people like saving room for the main dishes and meals, therefore, snacks aren't always everyone's choice. Nevertheless, I've created an easy Vegan Cheeseboard option just so that you aren't stumped on the idea of how to create one.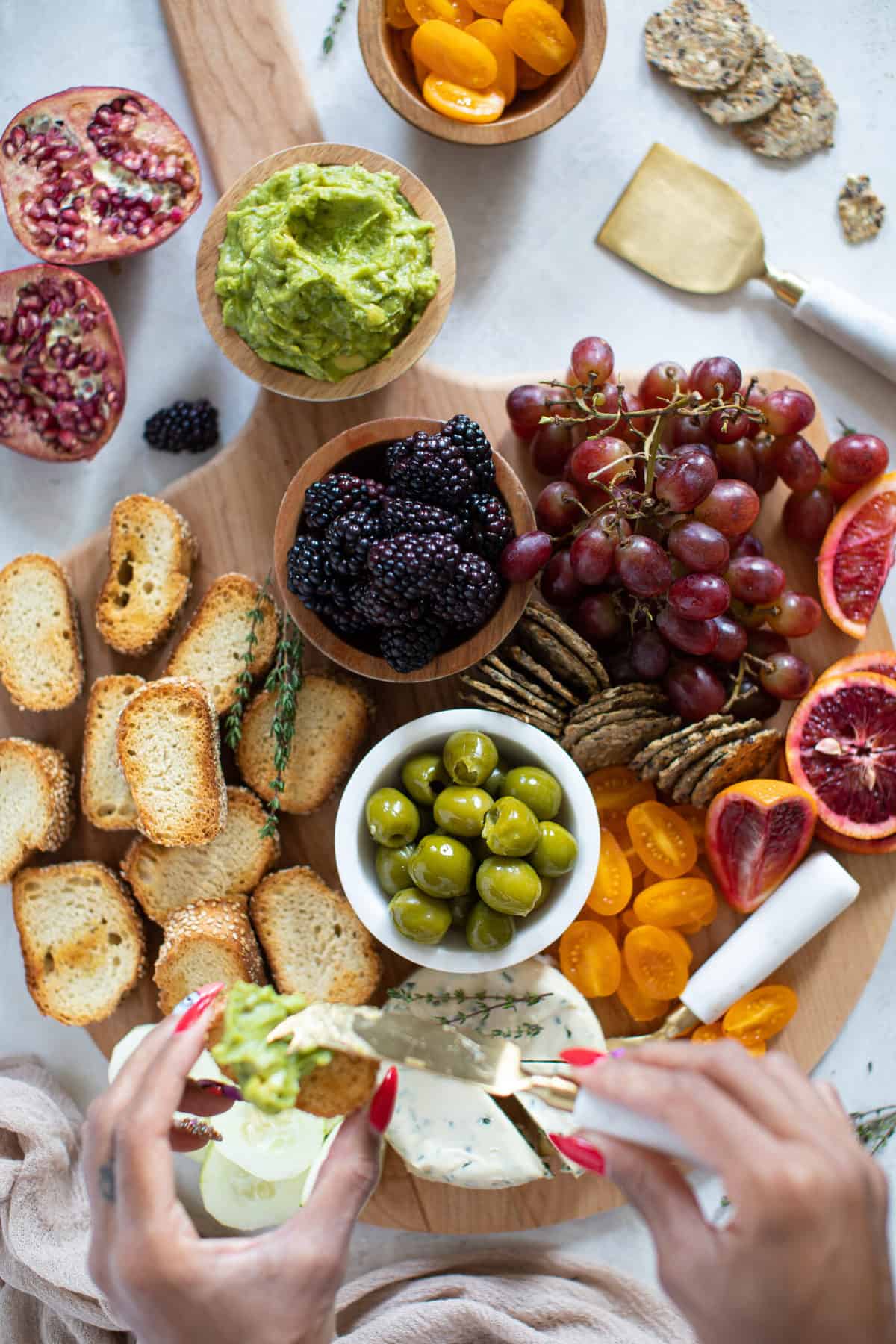 What You'll Need:
Sliced French Bread
Your fave Vegan Crackers (I love Mary's Gone Crackers!)
Fruits (Grapes, Blackberries, Strawberries, Pomegranate, Blood Oranges or Oranges, Blueberries, Figs, Cranberries, Olives, etc.)
Mini Veggies like Cucumbers, Avocados (or Guac), Roasted Chickpea, sliced Grape Tomatoes, etc.
Vegan Cheese (I love Miyoko's Cheese!)
Dips (Vegan Queso, White Bean Hummus or Classic, Vegan Spinach Dip, Vegan Black Bean Dip, etc.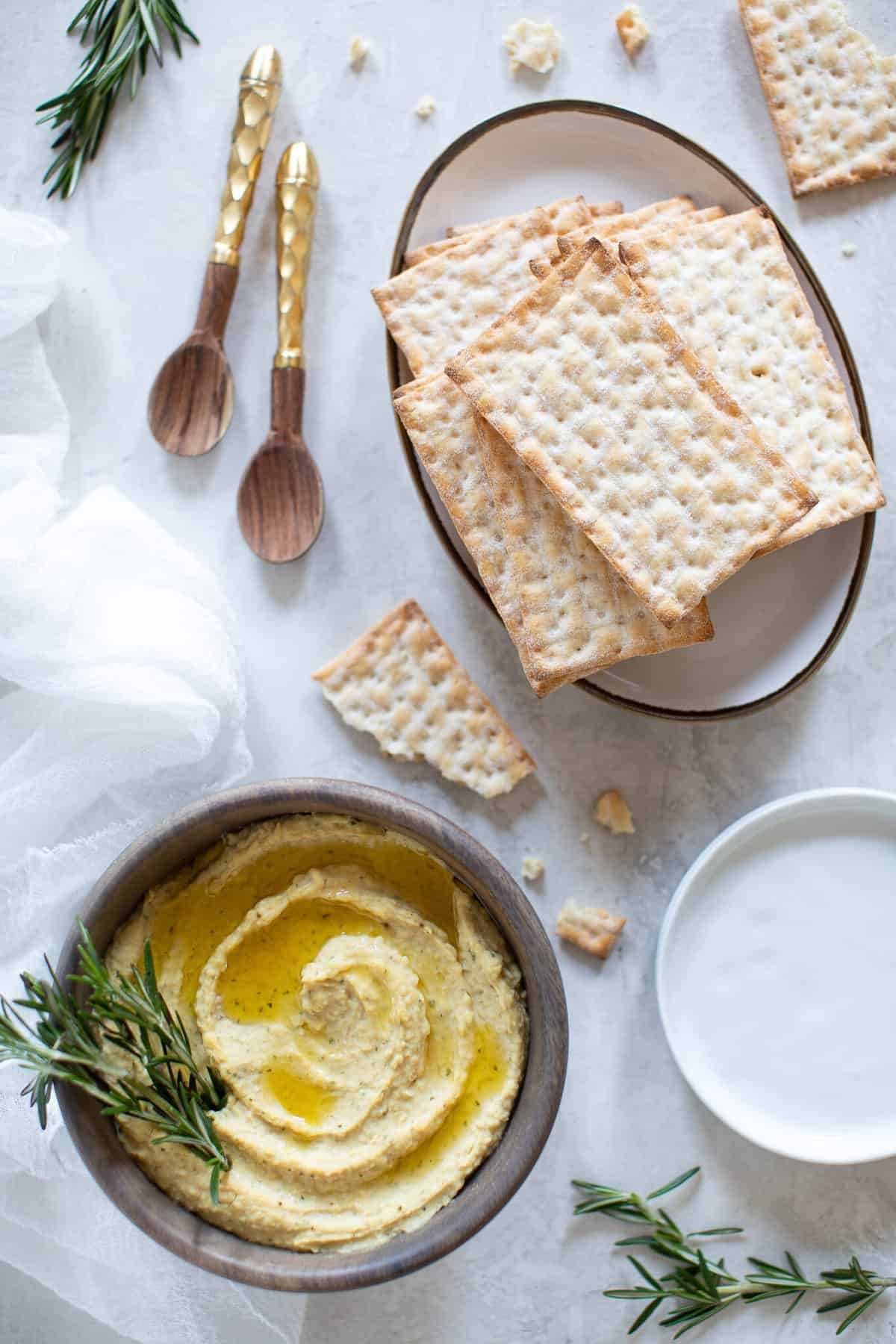 Tip #4: Scrap the Multiple Desserts. Highlight One.
While regular Thanksgiving dinners usually cater to a large variety of dishes, including many pies, cakes, and everything in between---for your Vegan Friendsgiving, simply highlight ONE amazing dessert.
If you choose to purchase a nice cake from a bakery or bake one yourself, simply focus on making that one dessert the most beautiful. Granted, cakes might feel a bit difficult or intimidating, however, there are still plenty of beautiful vegan dessert options out there, such as:
Vegan Brownie Cookie Dough Cake
One-Bowl Double Chocolate Sheet Cake
Vegan Baked Cinnamon Caramel Apples
Vegan Chai Tea Latte Cinnamon Rolls
Vegan Banana Cake + Cinnamon Browned Butter Buttercream
Of course, you can always select 'vegan desserts' in our recipe index for a ton of other options.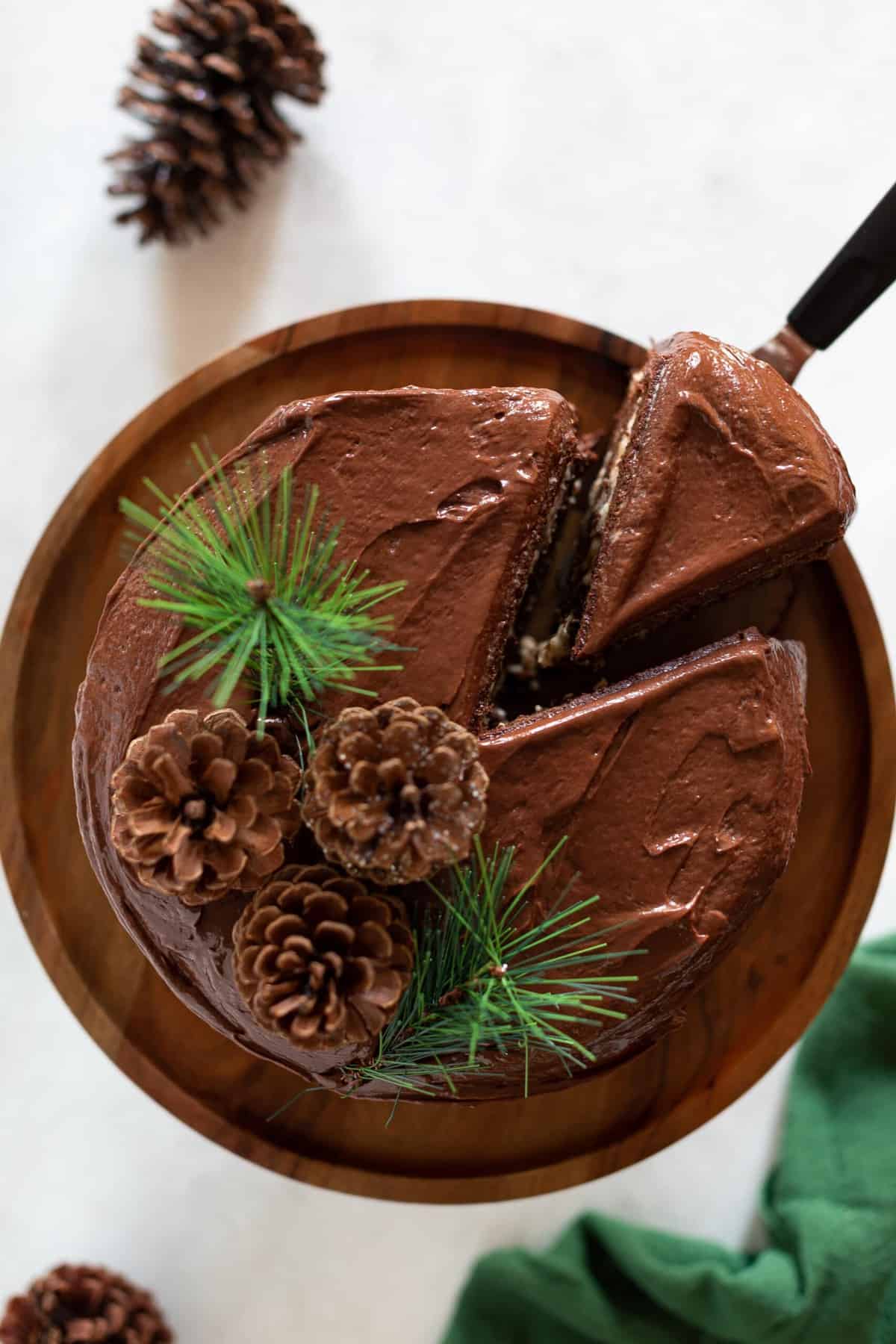 Tip #5: Minimize the Drinks + Make Unique Homemade Ones.
Honestly, when it comes to drinks, sticking to the classic canned or bottles juices + sodas can be fine, however, to make things more memorable, I always recommend trying your hand at homemade Mocktails + Cocktails or Juices. Despite popular belief, they aren't that hard to make and plus, you have more control over using healthier ingredients. Simply make 2 or 3 different types and add the individual drinks to mason jars so that it's a 'grab n go' type of situation.
Need some ideas? Try our faves: Pineapple Ginger Turmeric Lemonade, Pear Ginger Lemon + Thyme Drink, Homemade Slow Cooker Apple Cider, Natural Homemade Lemon Ginger Ale, Citrus Honey Lime Mint Mocktail, or Cranberry Apple Cider Orange Sangria.
For extra pizzaz, simply use a few of the ingredients (easy sliceable fruit, herbs, etc.) as decor within your glasses or jars. Wallah!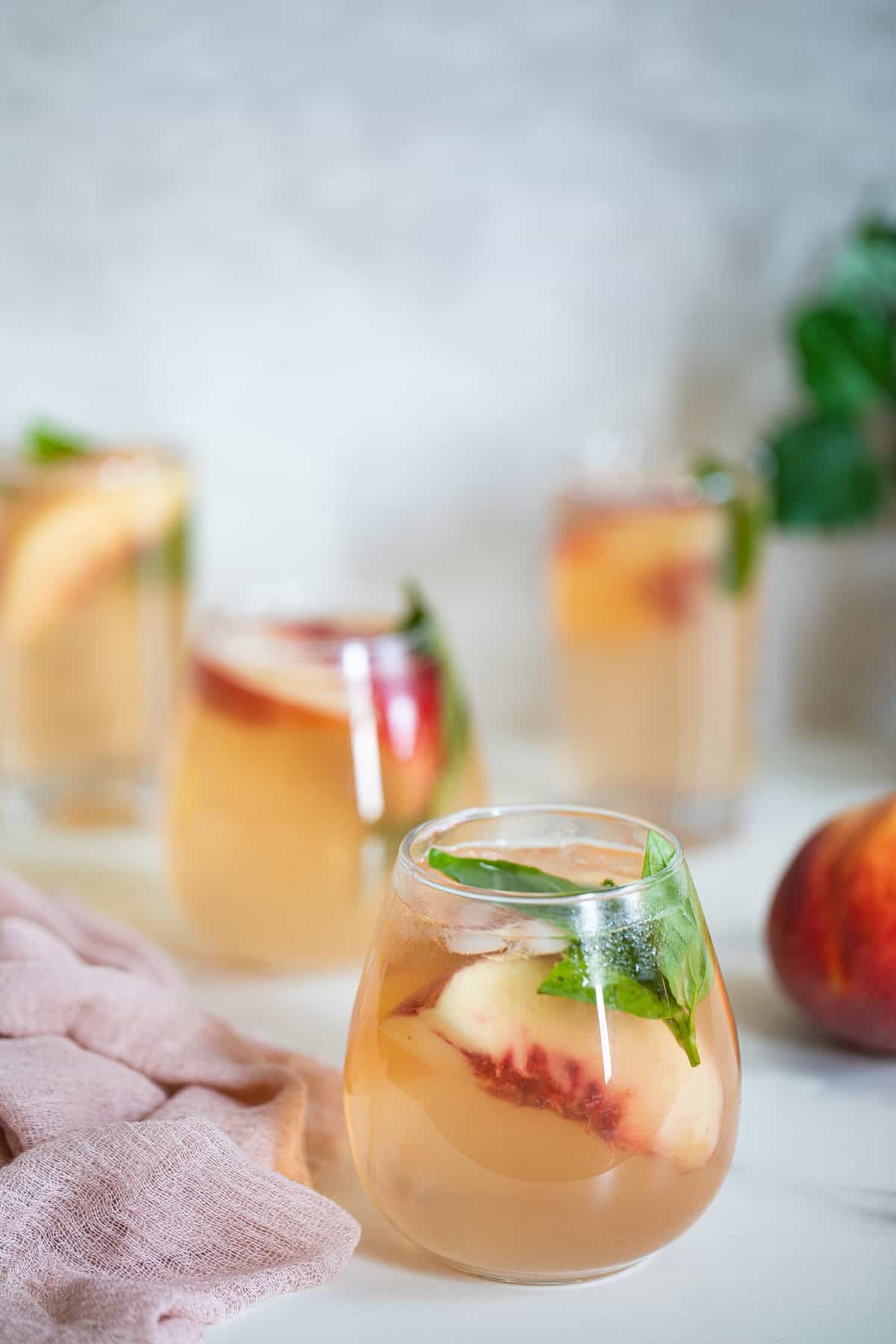 Tip #6: In the End, Just Forget Tradition + Make it Your Own!
To end off my simple tips, the main tip of all is to forget tradition and make it fun and memorable based on the things that you and your friends love + enjoy the most. Movies? Cool. No Sweets? OK. Games? Perfect. Music? Sounds good.
Whatever it is, simply make it a night to remember. Oh and as mentioned, don't stress the idea of creating elaborate dishes. Focus on the sides and make your dessert the star.
Friendsgiving was created as a space for you to enjoy time with your closest friends and extended family, not stress about everything else. Simple decor from major retailers such as Target, Walmart, Amazon, HomeGoods, etc. can offer simple trinkets that make the most beautiful spaces that are more affordable.
Change things up if you'd like and skip the table and create a beautiful floor scene where your guests can sit around and eat. Think soft decor pillows, a nice drape or floor rug, platters, server-ware, or whatever else you need.
For cups, if you want something a bit less unattractive as regular plastic cups, go for clear compostable cups or as mentioned, smaller mason jars are cute + reusable.
Either way, your Friendsgiving is one to remember! Just close your eyes, plan it out, + enjoy!
9 NATURAL WAYS TO MANAGE STRESS + ANXIETY.
Stress + Anxiety are common ailments that many of us struggle with during some point in our lives. Whether they become present due to major life changes, rough moments, chemical imbalances, or other challenges; this list of 9 Natural Ways to Manage Stress + Anxiety can be an evergreen answer to reducing those unpleasant feelings.
AWESOME MEAT SUBSTITUTES TO TRY THIS YEAR.
Awesome Meat Substitutes to Try This Year is all about finding out the various ways that you can substitute meat on those days where you just feel like giving your usual eating habits a break or for those who follow a vegetarian and/or vegan lifestyle, this lists offers a few great ideas to incorporate in your diet. Plant Protein–the latest trend that has been transforming into years of "no-meat" is just one of the many ways that you can say 'yes' to eating a whole diet and 'no' to eating meat if desired.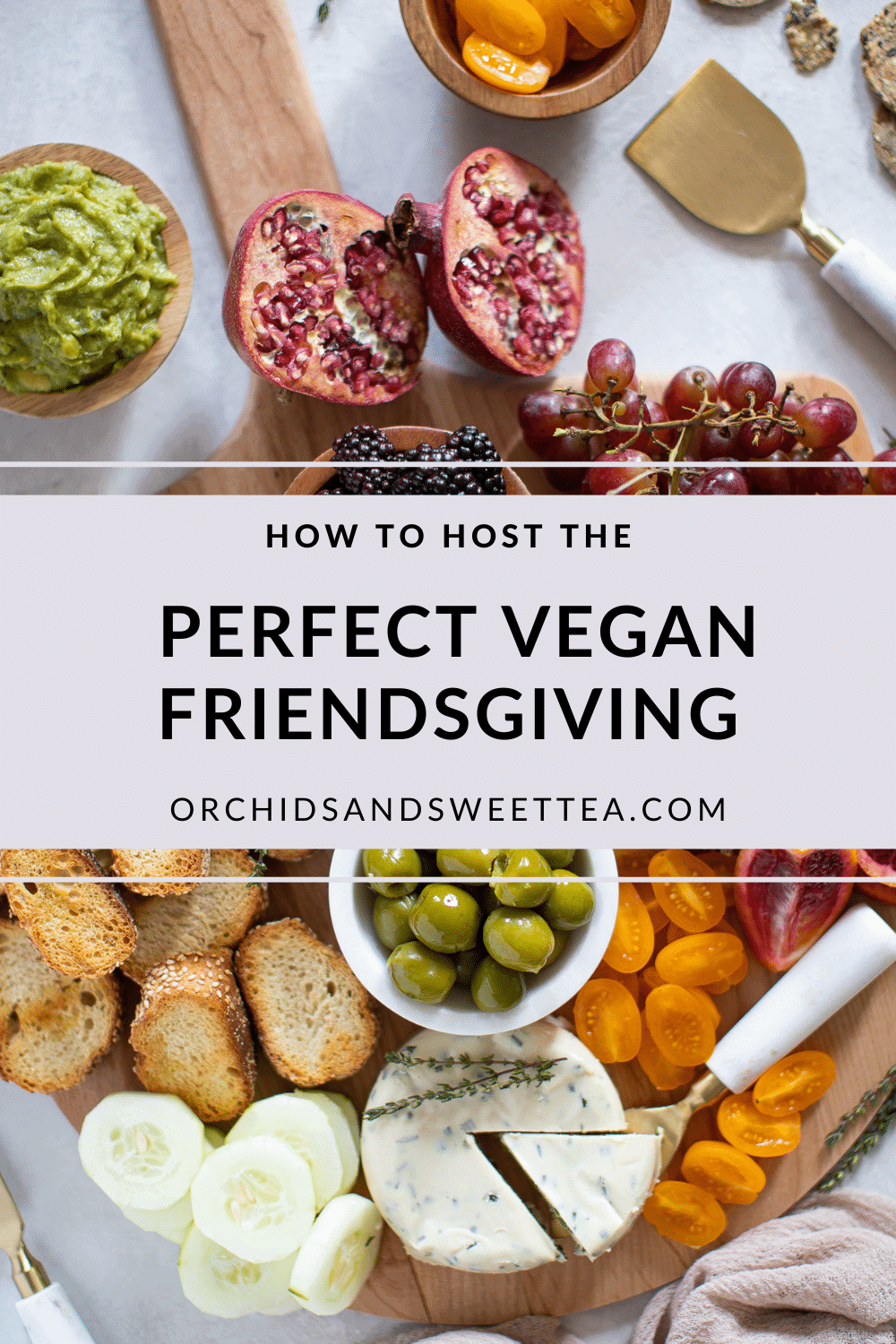 How to Host the Perfect Vegan Friendsgiving.