Fall is here which means it's time for some cozy baking and sharing hearty meals with loved ones. To make the most of this snuggly season, you'll want to stock up on some of The Best Pantry Foods For Fall 2023. These are the pantry staples that'll make baking a breeze and ensure you're ready for those impromptu gatherings around the table with family and friends. So let's fill up your pantry with all the good stuff that'll make your fall recipes even cozier!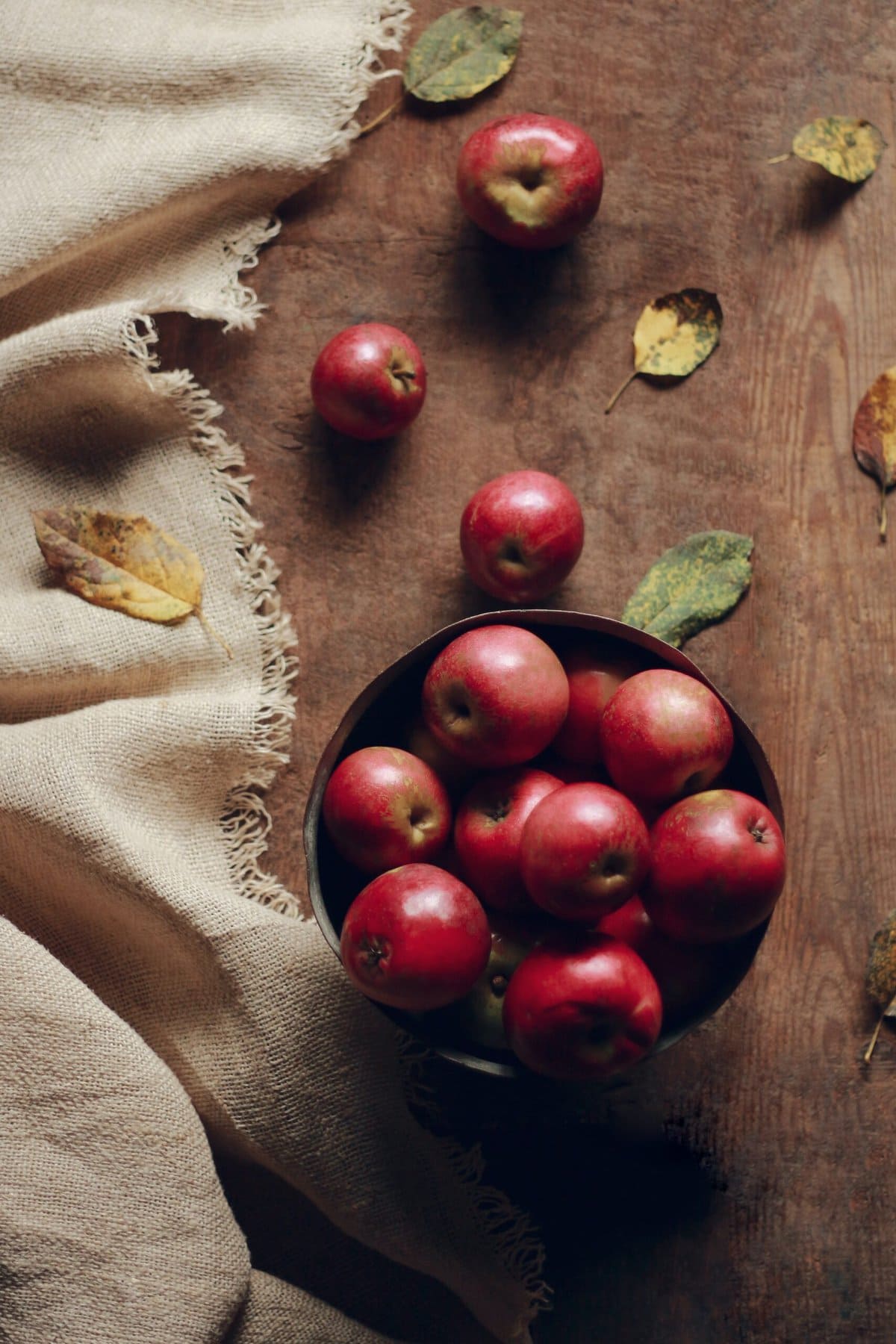 Jump to:
Grains
When it comes to fall pantry staples, grains are the unsung heroes that form the foundation of countless comforting dishes. They provide a hearty, wholesome base for soups, stews, and side dishes that warm our hearts during the autumn months. Here's a list of must-have grains to keep in your pantry, ready to transform into delicious fall recipes that will keep you cozy all season long.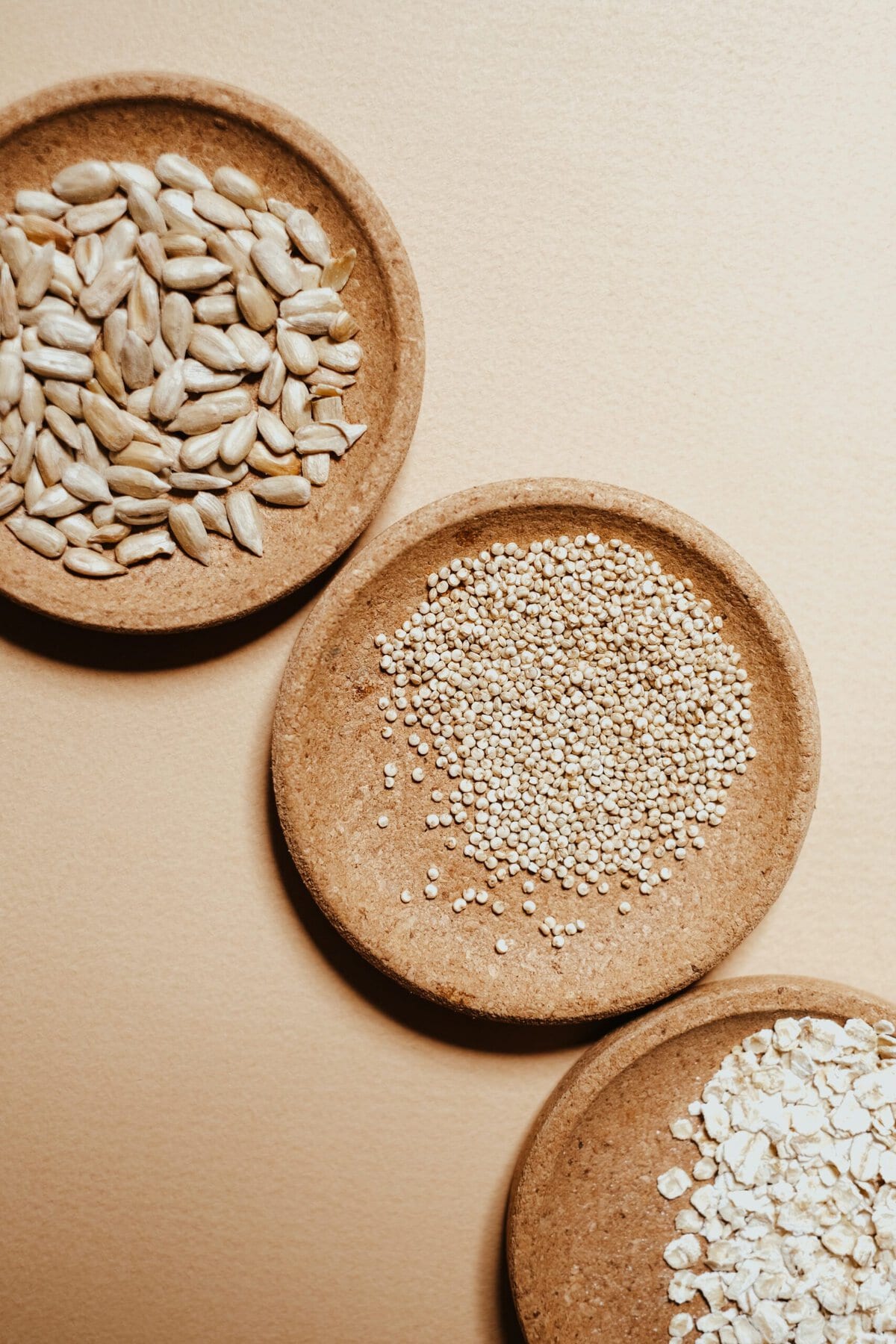 My Favorite Grains To Keep On Hand
Rice
Whether it's long-grain, short-grain, or wild rice, having a variety on hand ensures you're prepared for a wide range of dishes, from risotto to rice pilafs! Learn How To Cook Basmati Rice perfectly because trust me we have all been there when it comes to soggy + burnt on the bottom rice...
Quinoa
This protein-packed grain is a fall pantry essential. It's not only nutritious but also a great addition to salads, soups-- hello Slow Cooker Quinoa Veggie Soup, and grain bowls. It can even be used in a sweet Winter Quinoa Breakfast Bowl!
Oats
Rolled oats or steel-cut oats are perfect for creating hearty breakfasts like porridge and overnight oats my current favorite is Pumpkin Spice Overnight Oats so many delicious fall flavors! They also add amazing texture to baked goods like these Big Bakery-Style Oatmeal Chocolate Chip Cookies and these Fluffy Banana Oat Pancakes the perfect fall food if you ask me!
Faro
A hearty ancient grain that adds a delightful chewiness to salads and grain bowls like this Jerk Vegetable Farro Bowl with Maple Herb Apples, as well as soups and casseroles.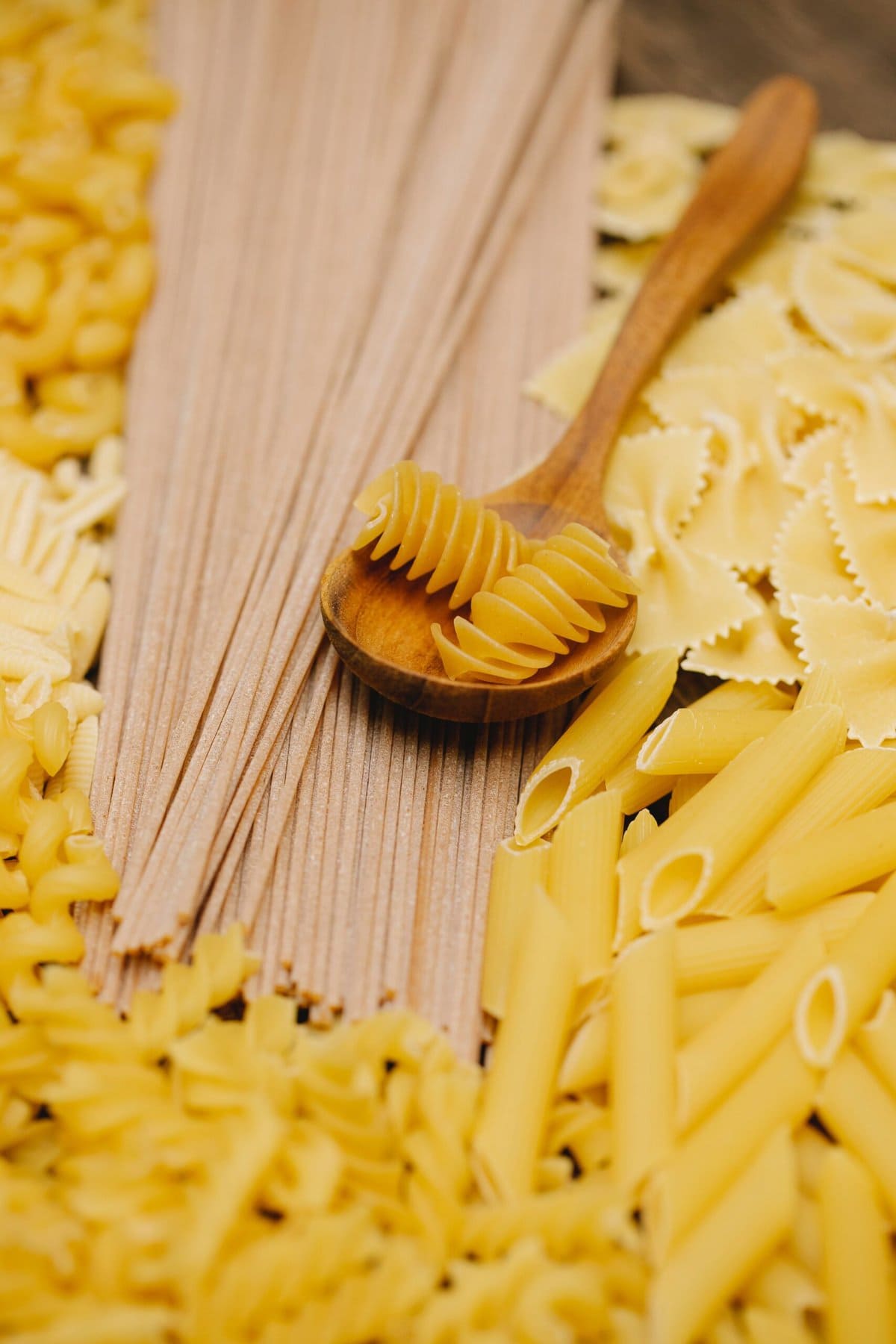 Pasta
Make sure you've got your go-to pasta shapes and sizes in stock because they're like culinary chameleons, effortlessly adapting to various sauces. And, well, it's no secret that I'm a massive pasta lover – just take a peek at all the pasta recipes I've shared here!
MY TOP 5 PASTA RECIPES
Must-Have Fall Fruits + Vegetables
When it comes to autumn, my approach to stocking up isn't just about filling the pantry; it's about savoring the season. While you can't keep a massive inventory of fresh produce, there's something magical about embracing seasonal eating.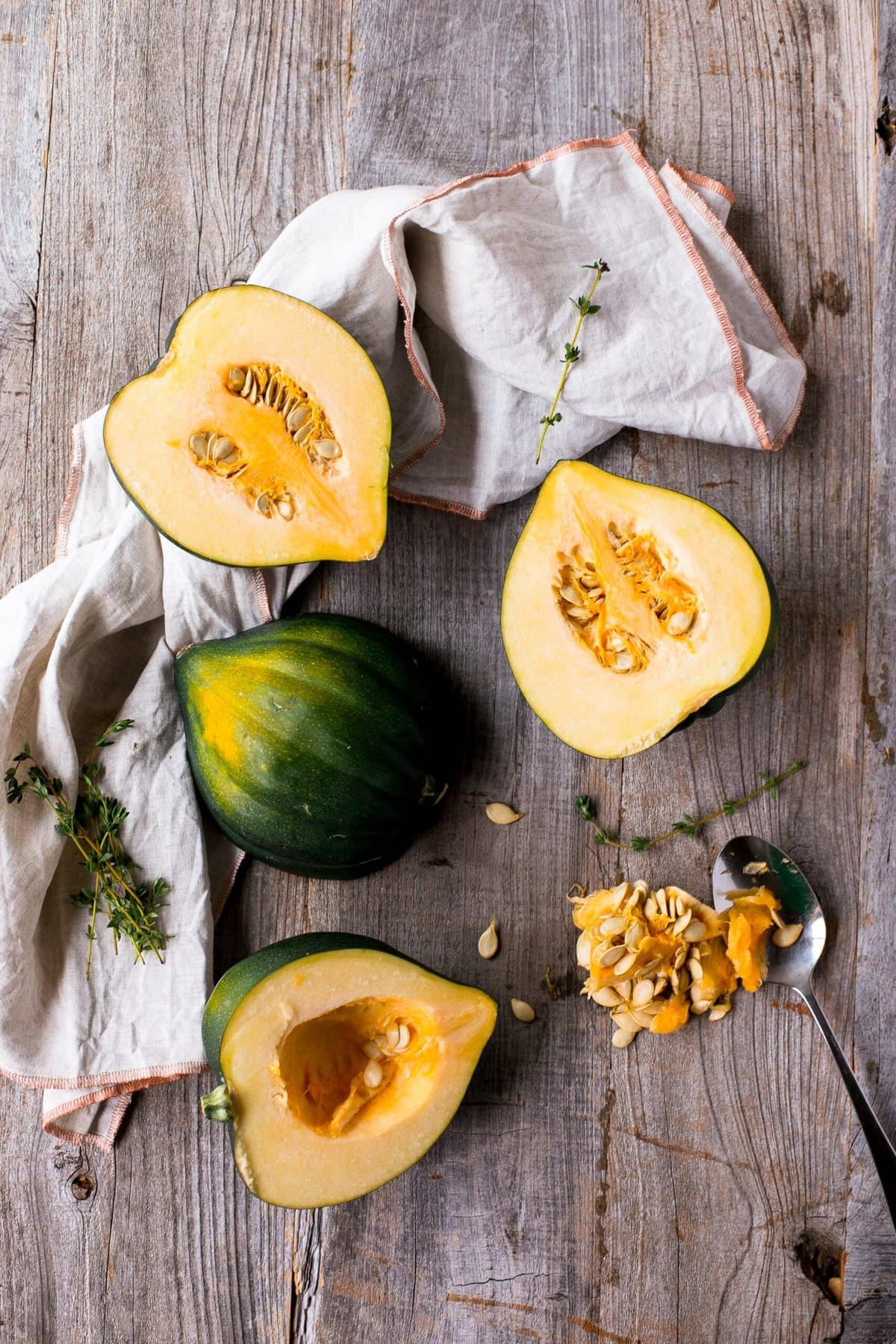 Fall Pantry Vegetables
Sweet Potatoes
Sweet potatoes are rich in flavor and nutrients. They can be mashed, roasted, or used in both sweet and savory recipes.
MY TOP 5 SWEET POTATO RECIPES
Kale
Kale is the hearty green that stands up to fall's chill. Perfect for salads--Fall Harvest Apple Kale Salad, pasta like Creamy Roasted Garlic Kale Pasta, and if you're anything like me and love garlic bread you just have to try Cheesy Kale Garlic Bread. It adds a robust, earthy flavor to your autumn dishes. Plus, it's packed with vitamins and minerals, making it a nutritional powerhouse for the season.
Squash
This vegetable is like the cozy blanket of the fall vegetable world. Its creamy texture and sweet, nutty flavor make it a top choice for soups, roasting, or turning into silky purees for comforting dishes like Easy Roasted Butternut Squash Soup.
Brussels Sprouts
These tiny cabbages when cooked well are the epitome of flavor!! Roasted to crispy perfection or sautéed with a hint of garlic, they reveal their delightful, slightly nutty flavor, making them a must-have for fall. Try this Roasted Brussels Sprouts with Grapes recipe!
Cauliflower
Cauliflower is the chameleon of fall veggies. It's your go-to for creating cauliflower rice, a low-carb alternative, and also perfect for roasting like this Maple Whole Roasted Cauliflower or turning into delicious cauliflower 'wings'.
When it comes to fall vegetables, the options are abundant, but these five pantry staples are my top picks for their incredible versatility during the season.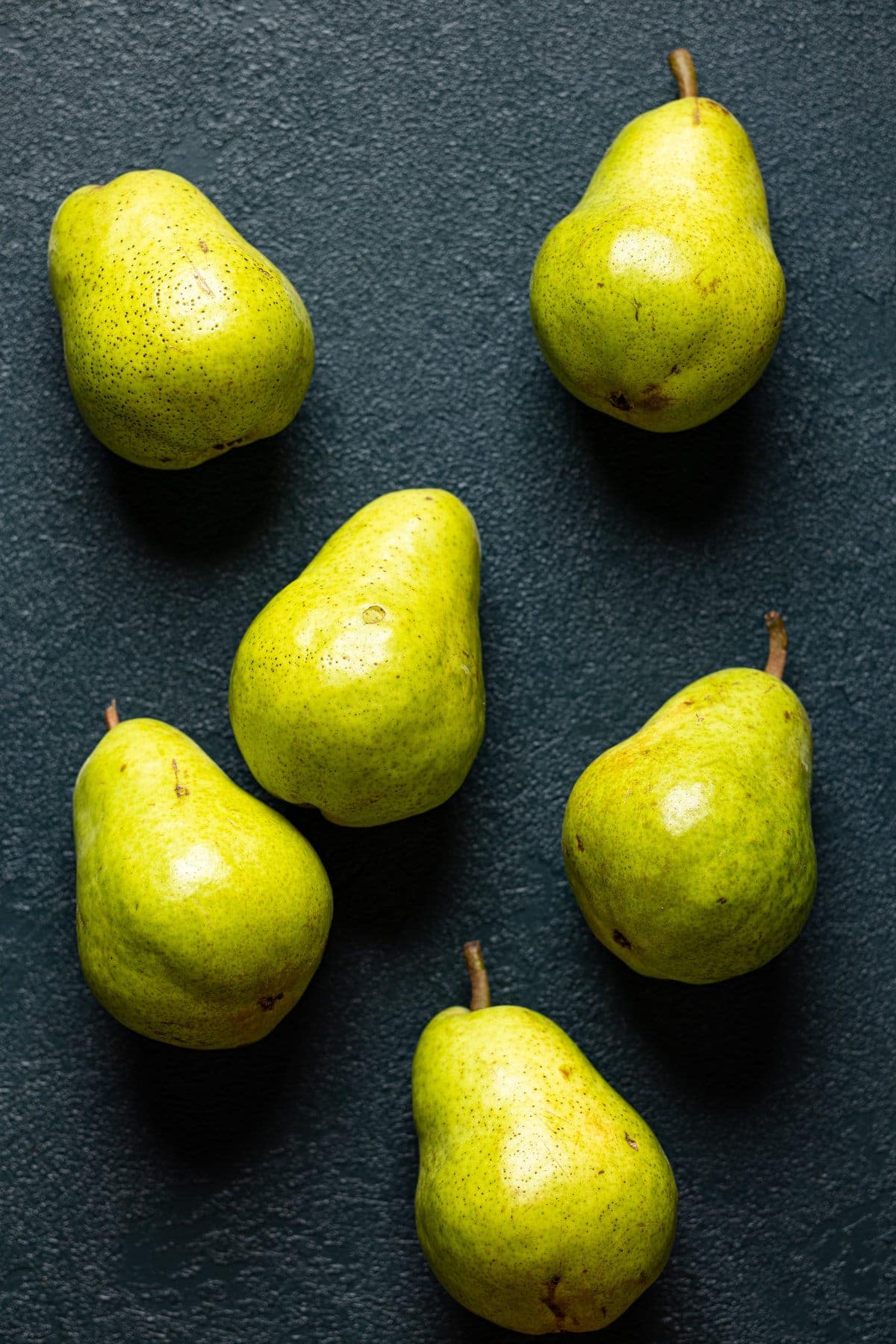 Fall Fruits
Apples
Apples are a fall staple for their sweet and crisp texture. They're ideal for snacking, baking, and making cider. Plus, they add natural sweetness to savory dishes. One of my favorite fall foods!
MY TOP 5 APPLE RECIPES
Pumpkins
Ah, pumpkins, the unofficial mascots of autumn (And yes it's a fruit!)-- an absolute must for any fall baking list. Their earthy sweetness and nutty undertones define the season's flavors. Whether in classic Pumpkin Pie, a warm Pumpkin Spice Latte, or savory dishes like creamy pumpkin soup, they bring warmth and coziness to fall.
Pears
Pears are at their peak during fall. They offer a delicate sweetness and juicy texture, perfect for poaching, baking, or enjoying fresh. My favorite pear recipe is Sheet Pan Maple Roasted Pear Crisp with some homemade Vanilla Icecream on top!
Cranberries
These tart berries are synonymous with fall food and are great for making cranberry sauce, pies, and muffins like these Vegan Orange Cranberry Breakfast muffins, and adding a burst of flavor to drinks like this zesty Cranberry Apple Cider Orange Sangria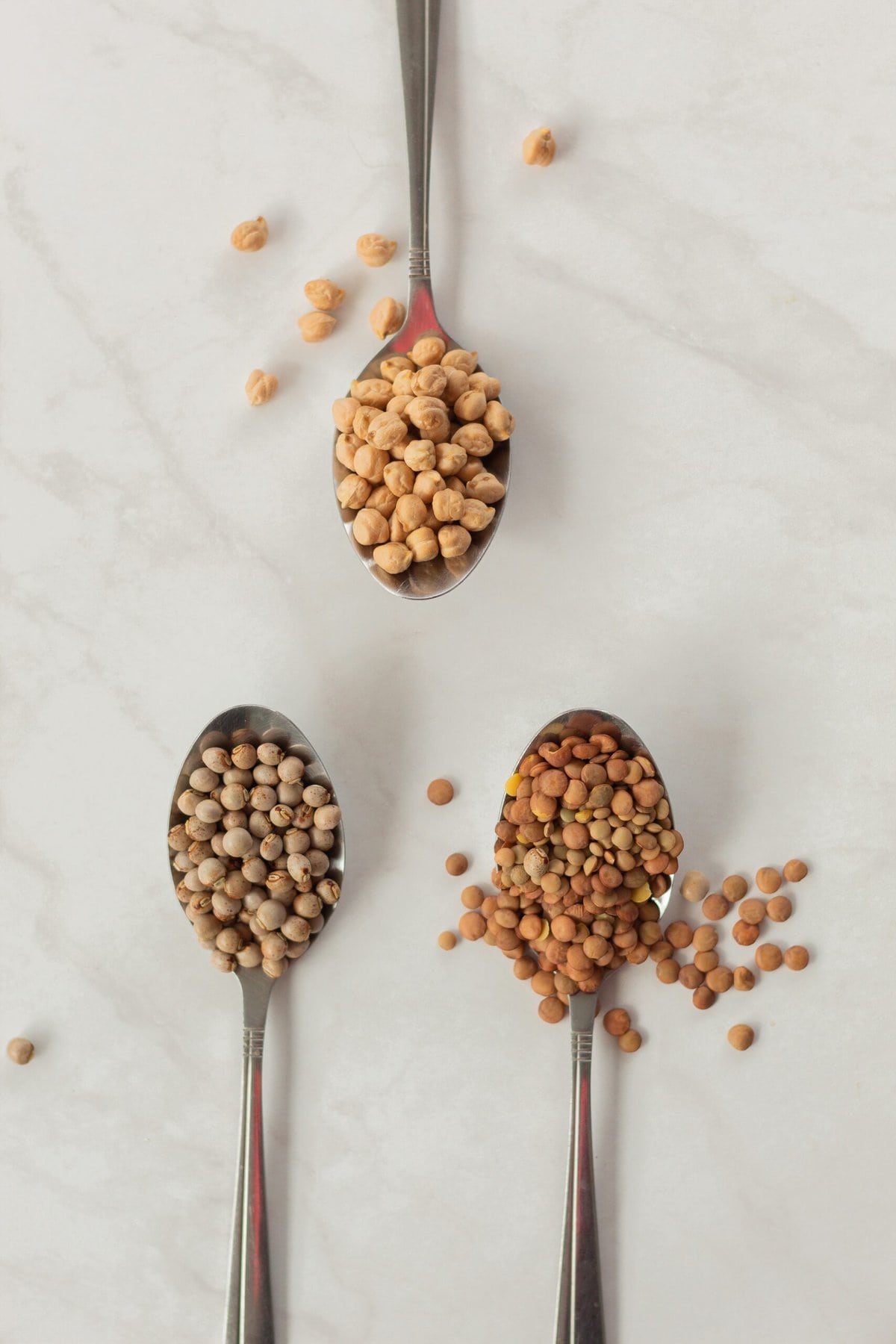 Fall Pantry Shelved + Canned Goods
With the bounty of the fall harvest, pantry staples, canned goods, and an array of spices, we're armed and ready to create hearty meals that warm the soul. Here is what I always keep on hand for my fall recipes!
Coconut Milk
Coconut milk is a kitchen essential—it's like a creamy flavor boost for all your dishes. Whether you're cooking up savory curries, dreamy desserts, or even just a cozy cup of hot cocoa, this pantry superstar adds that special touch that makes every bite a delightful adventure. Plus, it's dairy-free, which is a game-changer for folks with dietary preferences, and it lasts forever on your shelf, so it's always there when you need it!
Beans
They're the ultimate time-saver, turning into tasty meals in a snap. Whether it's a hearty chili, a fresh salad, or a speedy dip, canned beans add instant nutrition and flavor. Best of all, they patiently wait in your pantry for those moments when you need a mealtime hero.
MY FAVORITE CANNED BEANS TO KEEP ON HAND: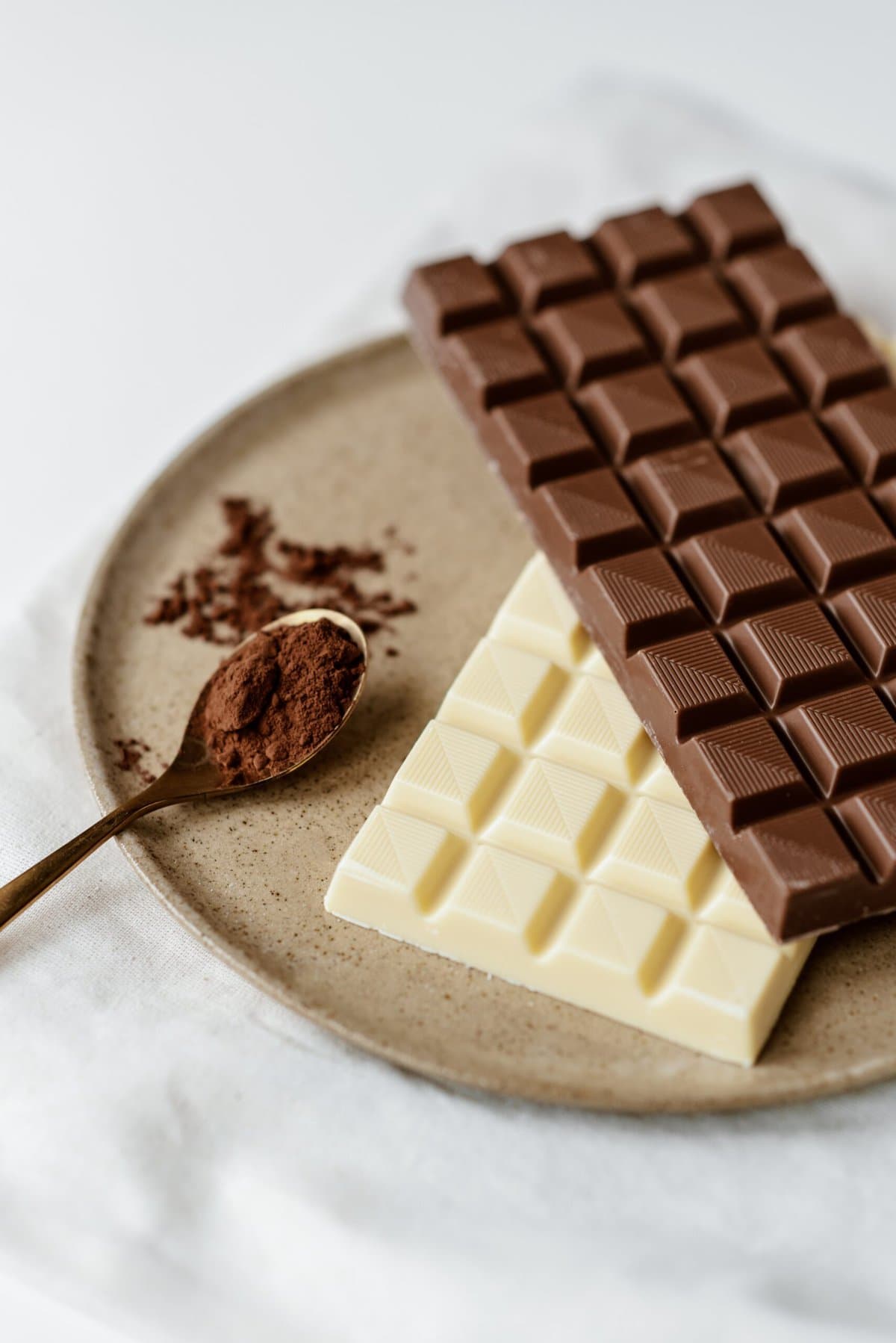 Chocolate
Chocolate, in all its delightful forms, is undoubtedly a fall recipe pantry staple. From chocolate chips for baking to cocoa powder for cozy hot chocolate, it adds a touch of indulgence to your autumn recipes. Dark chocolate bars are perfect for snacking and savoring, while semisweet chips bring sweetness to your cookies and brownies.
MY TOP 5 CHOCOLATE SWEET TREATS
Whether you're baking up a storm or simply craving a sweet moment by the fireplace, chocolate in all its varieties is the ultimate fall companion and must-have pantry staple.
Broth + Stock
Chicken, beef, and vegetable stocks/broths are fall recipe staples, especially when it comes to hearty soups. They infuse your creations with rich, savory flavors and are the foundation of classic fall comfort foods.
Flour + Baking Powder
The heart and soul of your baking adventures during the season. Whether you're whipping up apple pies, pumpkin muffins, or cozy cinnamon rolls, these pantry staples provide the foundation for all your favorite fall treats. So, make sure you keep them on hand because they're the key to turning your kitchen into a warm and inviting bakery this autumn. Check out my article on Why Flour lasts longer when Refrigerated + awesome Gluten-Free Flour Alternatives!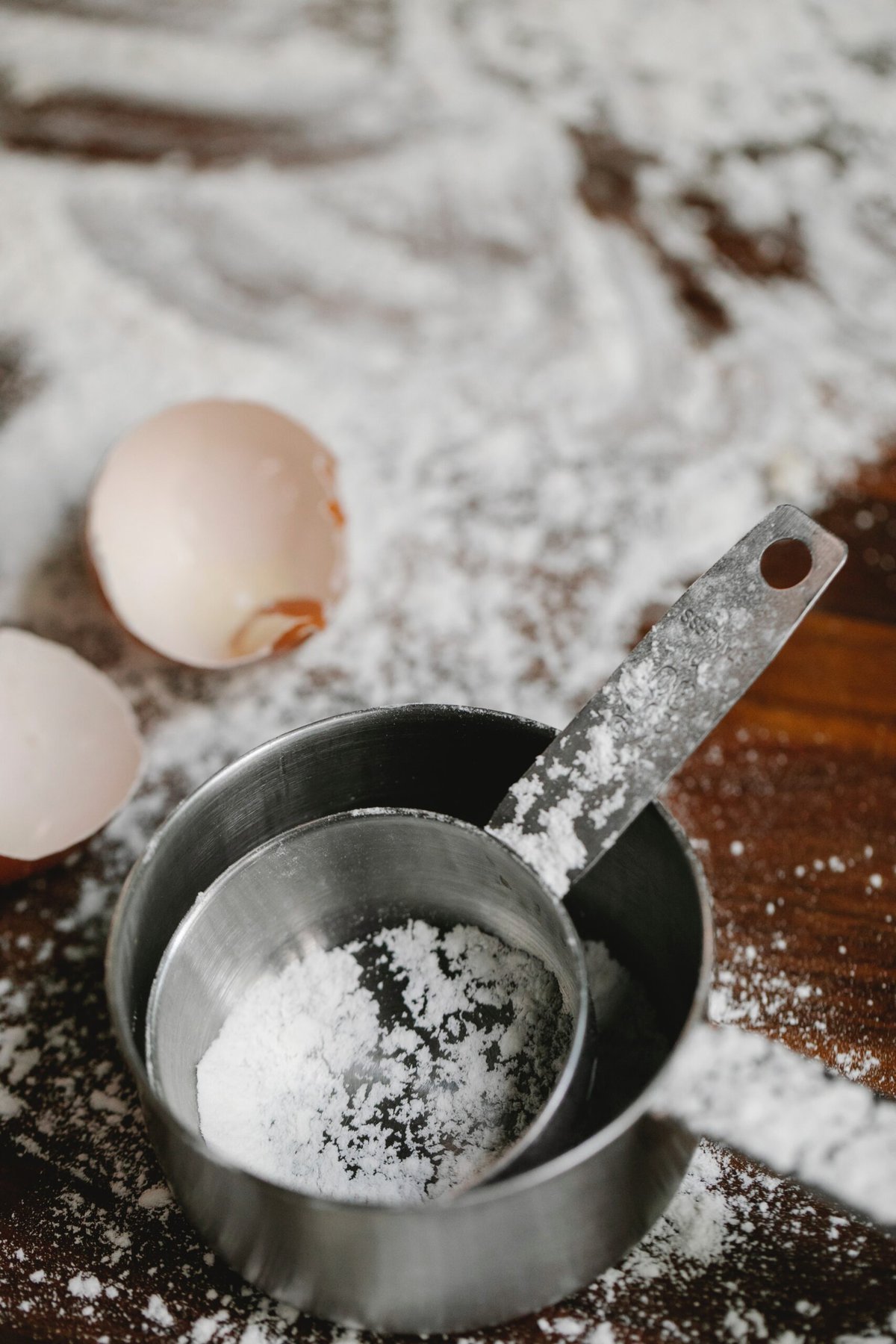 Supplies For Your Fall Pantry
SHOP MY FAVORITE TOOLS FOR COOKING, ESPECIALLY FOR THIS SOUP!
Here, I've curated a list of cooking + baking essentials that I use to achieve my favorite fall foods like baked goods or cooked meals, especially during fall-- Everything from my fave baking sheet, liners, immersion hand-blender, mixing bowls, and more. SEE THEM HERE!
Fall Pantry Stocking Q + A's
Why should you keep a seasonal pantry?

Well, it simplifies impromptu meal planning for all your fall recipes, adds enjoyment, and reduces stress, plus you can savor the benefits of eating in harmony with the season. Supporting local farmers markets is a bonus too!
How many pantry staples should I stock up on?
The answer to this question isn't one-size-fits-all. It's all about tailoring your fall pantry to your lifestyle. Think about your family size, how often you cook at home, your hosting habits, and your meal repetition preferences. Having these items on hand certainly streamlines fall recipes meal prep and cooking, but it's also wise to stay mindful of your budget.
What about food waste?
If you're concerned about your fall foods going to waste, here's a little trick I love: make a double batch of meals that freeze beautifully and tuck one away for those busy days when you need a quick, homemade dish. Another idea is to freeze any leftover ingredients like pumpkin!
More Food Hacks + Tips