Make no-alcohol Celery Pineapple Detox Mocktails with celery, coconut water, pineapple juice, lime, and fresh thyme sprigs that creates the best drink that's perfect for brunch or during dinner.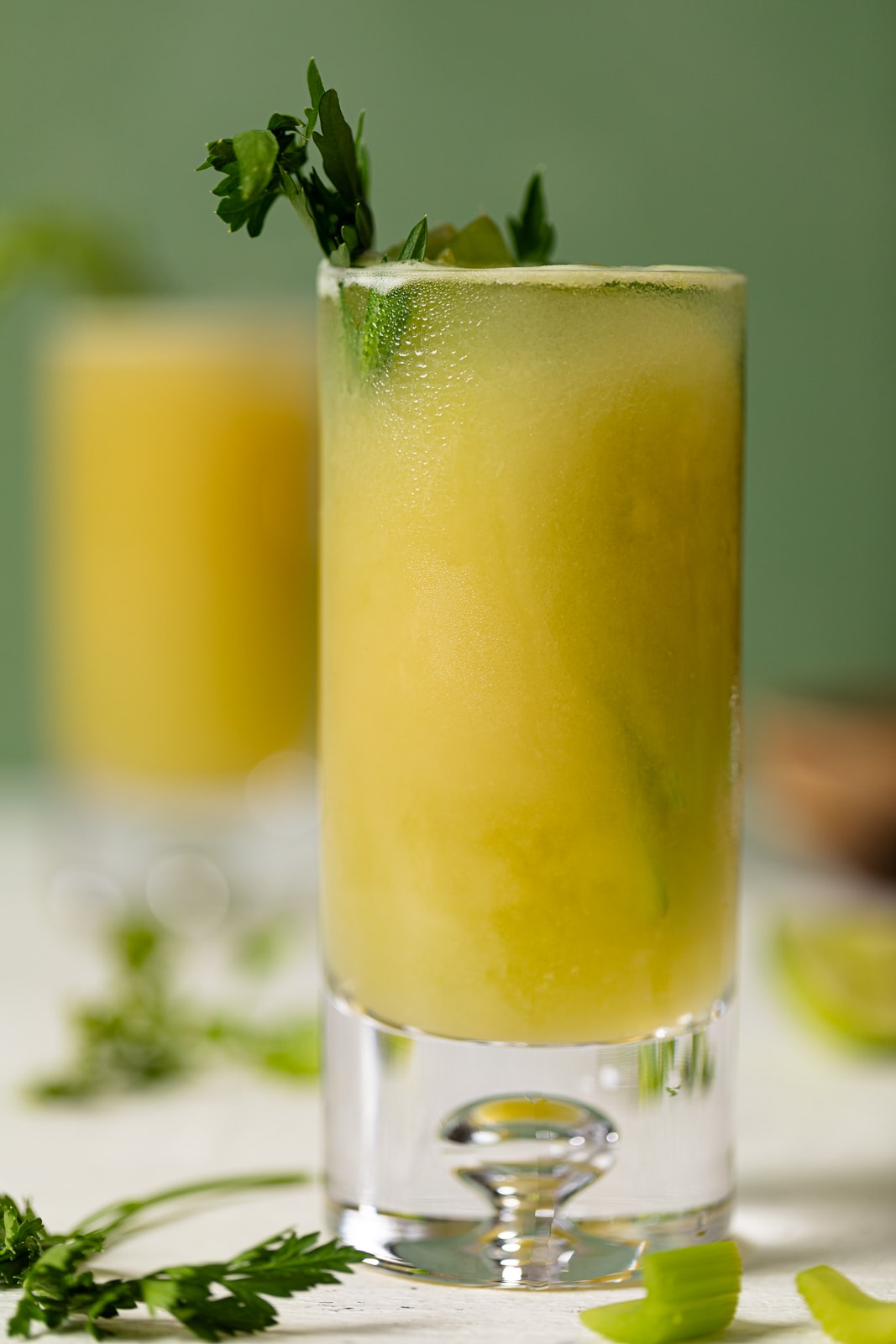 When it comes to any kind of detox, I'm always excited to share with you guys. While I don't detox often, it's definitely one of the best things to do to ensure that you help aide your body it's daily replenishment process.
Yes---drinking detox ingredients in the form of a smoothie or juice is fun, but it's really even more fun in the form of a mocktail----which can be served during gatherings and parties and a healthier option.
This Celery Pineapple Detox Mocktail is a great tasting mocktail that has a nice hint of sweetness and can be fancy when you fill your glass(es) with tons of garnish. Easily dress those mockatils up or down, depending on the occasion.
What is a Detox?
By dictionary definition, Detox is the psychological or medicinal removal of toxic substances from the human body. Therefore, detoxes like this one helps your body to reset and get rid of toxins (which can be built up by many factors internally and externally) so that we can feel rejuvenated, improve our health, and help with weight loss.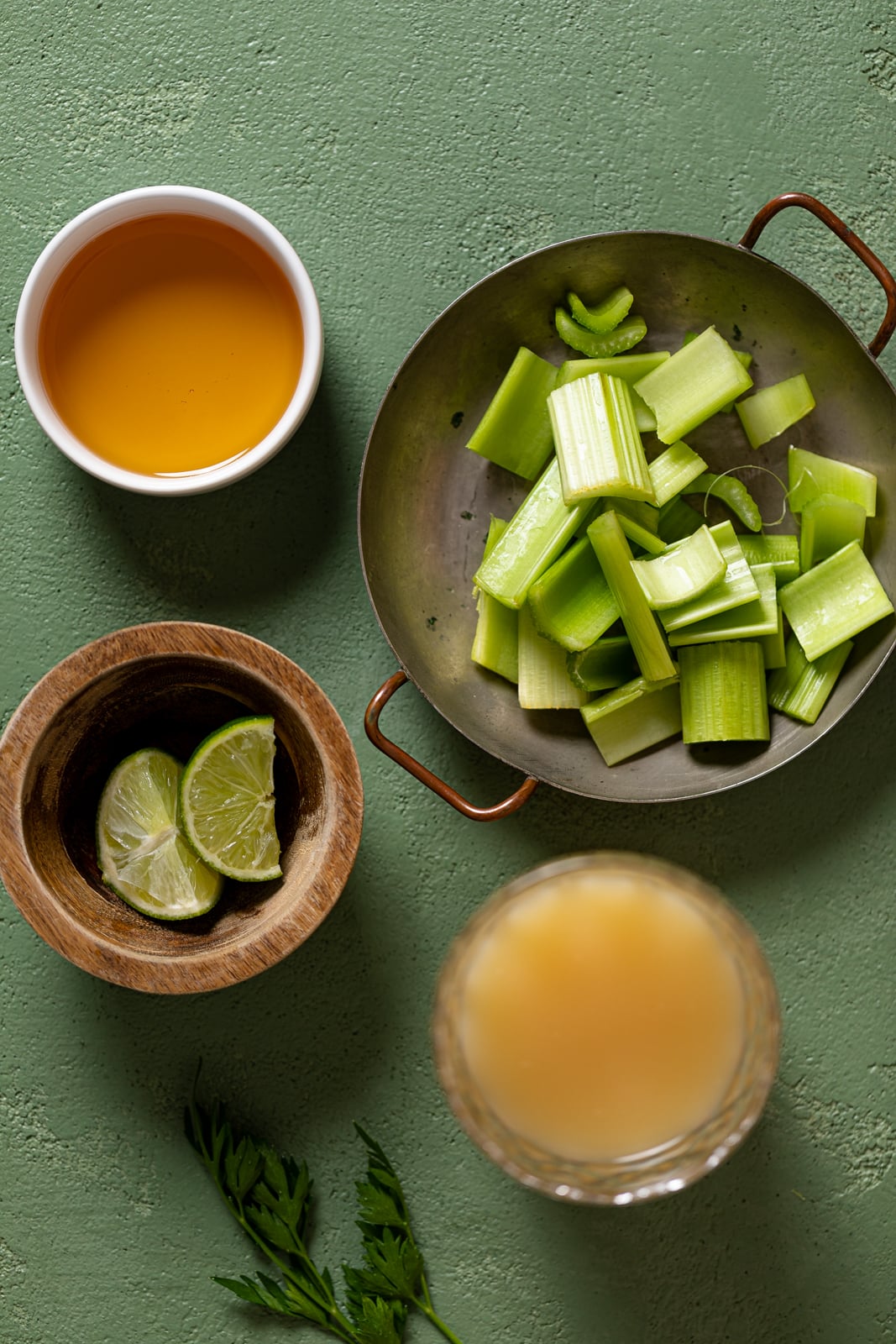 Ingredients for Celery Pineapple Detox Mocktail
Here's what you need for this detox, no-alcohol recipe:
Celery juice or actual Celery. For a nice refreshing green flavor and is a great source of antioxidants.
Lime juice. This perks up the richness of the other ingredients and adds a nice acidity.
Pineapple juice. Again, I like to purchase organic unsweetened pineapple juice.
Coconut water. I like the neutral taste of coconut water along with it's aide in hydration.
Honey. You could also use Agave or maple syrup or omit the sweetener altogether.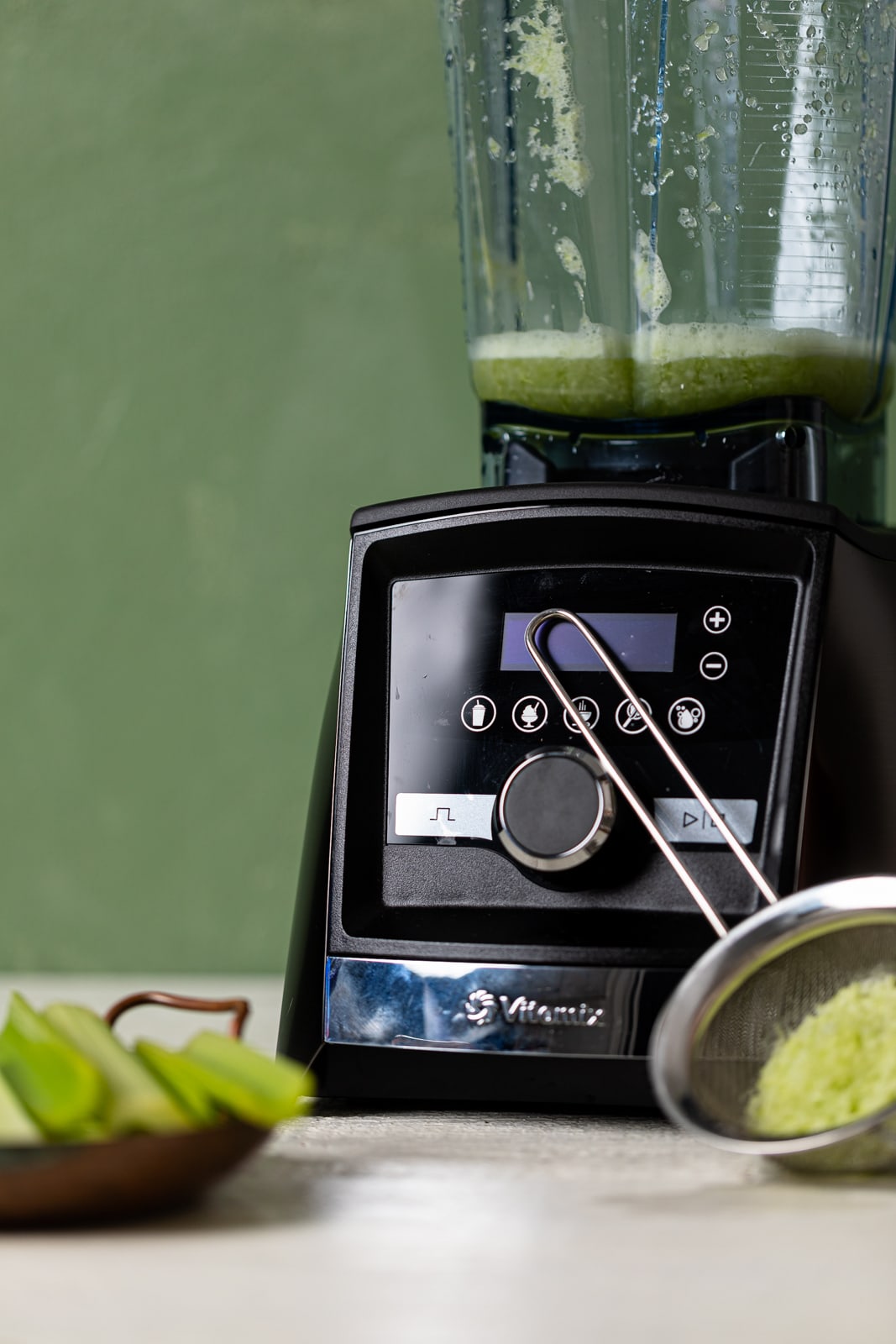 Other Great Ways to Detox.
Despite the misconception, there are many ways to detox your whole body which don't always require making your own recipe of drinks and teas.
When it comes to natural home remedies, we often think that taking little steps won't eventually bring us to the major milestones that we hope for. However, truth is–every big milestone occurs after several mini steps. Therefore, 3 Detoxes That You Should Be Doing More Often discusses some of the mini steps that you can take to ensure that your goal to 'complete wellness' happens before the year ends.
In addition, this post on 5 Ways To Support Your Natural Detoxification Systems talks about what a detox is, how the body detoxes itself naturally, and how to support those natural detoxification systems.
Why Add Thyme? Is There a Benefit?
Although thyme is a common garden herb, many people don't understand the overall health benefits of using it in recipes such as a drink like this one. Thyme run in the mint family and acts as a great anti-inflammatory, antimicrobial, and antioxidant agent.
Therefore, adding this herb to other beneficial ingredients will only create a greater powerhouse effect!
Garnishes for Celery Pineapple Detox Mocktail
I'm all about big, edible garnishes in my mocktails. Here's what I like to add to glasses for a fancier feel:
Fresh pineapple chunks. If you prefer a nice pronounced pineapple flavor, I would grill or char them.
Lime wedges. You can always slice the lime thin or into thick wedges for a fun look.
Fresh thyme sprigs. You could also use fresh parsley, mint or basil leaves for an added herby touch if preferred.
Celery stalks. If you prefer a nice look to your mocktails that show off the use of celery.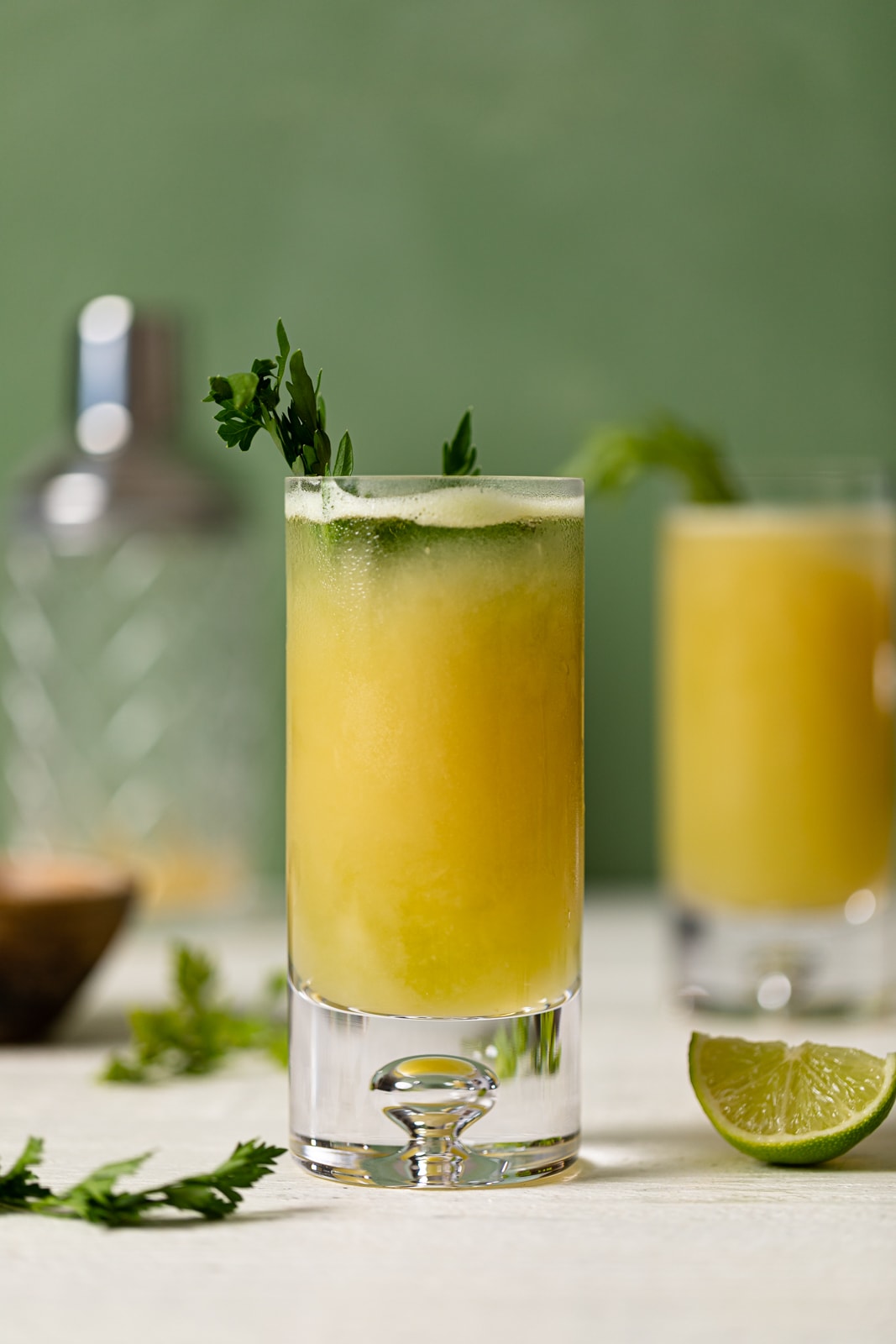 Why Use Celery as a Detox?
In case you weren't aware, celery has many health benefits that makes it a great option for detox drinks. Actually, it's super popular these days to make celery juice as a way to keep the body healthy and while it's always best to do things in moderation, I wanted to share some of the few ways celery can be beneficial to your health:
Works as a great antioxidant
Helps to prevent inflammation
May help to reduce blood pressure
May help to reduce "bad" cholesterol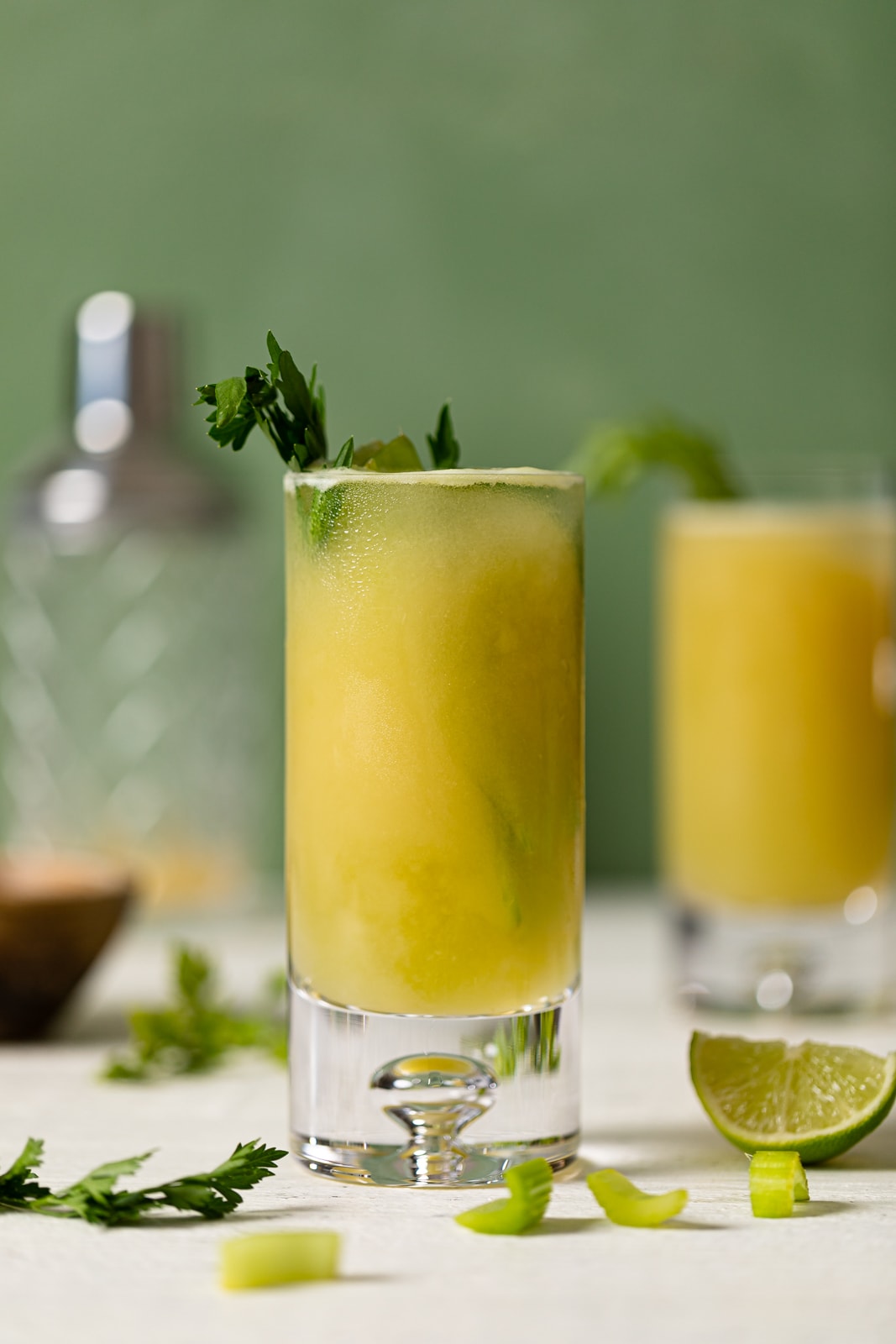 My Fave Detox Drink Recipes
MADE OUR RECIPE(S)?
If you make this Celery Pineapple Detox Mocktail, be sure to tag me on Instagram @orchidsandsweettea!
MOCKTAILS:
handful of

celery stalks, chopped

(About 4-5 stalks works!)

2

cups

organic pineapple juice

1

cup

organic coconut water

2

Tbsps

freshly-squeezed lime juice

2

Tbsps

Raw honey

(You can also use Agave syrup, if desired)
GARNISH:
Crushed ice

Fresh thyme sprigs or fresh parsley

Lime wedges

Sparkling water, optional
BLEND THE INGREDIENTS:
In a high-speed blender, add together the chopped celery, lime juice, honey, and coconut water and blend until smooth and has a liquid-like consistency. Using a strainer, strain the liquid mixture into a bowl and discard any pulp.

ASSEMBLY: For each drink, fill the glass with crushed ice, strained celery mixture and top with pineapple juice, sparkling water (if using), and lime wedges and fresh thyme sprigs, garnish, if desired.

Sip and Enjoy!
SWEETENER: Instead of Honey, you can always use Agave or maple syrup.
SERVING: To make additional mocktails, simply double or triple ingredients, depending on need.
Calories:
217
kcal
|
Carbohydrates:
54
g
|
Protein:
2
g
|
Fat:
1
g
|
Saturated Fat:
0.2
g
|
Polyunsaturated Fat:
0.1
g
|
Monounsaturated Fat:
0.1
g
|
Sodium:
138
mg
|
Potassium:
656
mg
|
Fiber:
2
g
|
Sugar:
44
g
|
Vitamin A:
55
IU
|
Vitamin C:
31
mg
|
Calcium:
66
mg
|
Iron:
1
mg
Celery Pineapple Detox Mocktail.