This sandwich has it all: Southern-Style Bacon Grilled Cheese Sandwich is smoky, salty, savory, and filled with gooey melted cheese. If you're ready to take your lunch to the next level, this is the recipe for you.
Everyone loves a grilled cheese. This Southern-Style Bacon Grilled Cheese Sandwich is by far one of my newest faves! And while there's certainly nothing wrong with a classic meal of American cheese melted between golden slices of bread, every now and then you want to amp things up a notch.
To give your grilled cheese sandwich a makeover, fill it with roasted tomatoes and candied bacon. What could be better? And if you're a lover of grilled cheese, then this Baked BBQ Chicken Grilled Cheese [Dairy-Free] and Southern Honey Mustard Chicken Bacon Sandwich is one to try next! Elevate your grilled cheese game with this Hot Honey Apple Cheddar Bacon Grilled Cheese-- A mouthwatering combination of sweet + savory flavors.

How to Make Southern-Style Bacon Grilled Cheese Sandwich
There are three components to these decadent grilled cheese sandwiches: the roasted tomatoes, candied bacon, and the pesto sauce.
Add an additional kick by adding pesto sauce in the mix and you've got yourself a WINNER! Start by making the pesto. You'll a food processor. Then, it's a simple method of dumping in your ingredients and blending until you have a bright green pesto sauce with a bit of texture.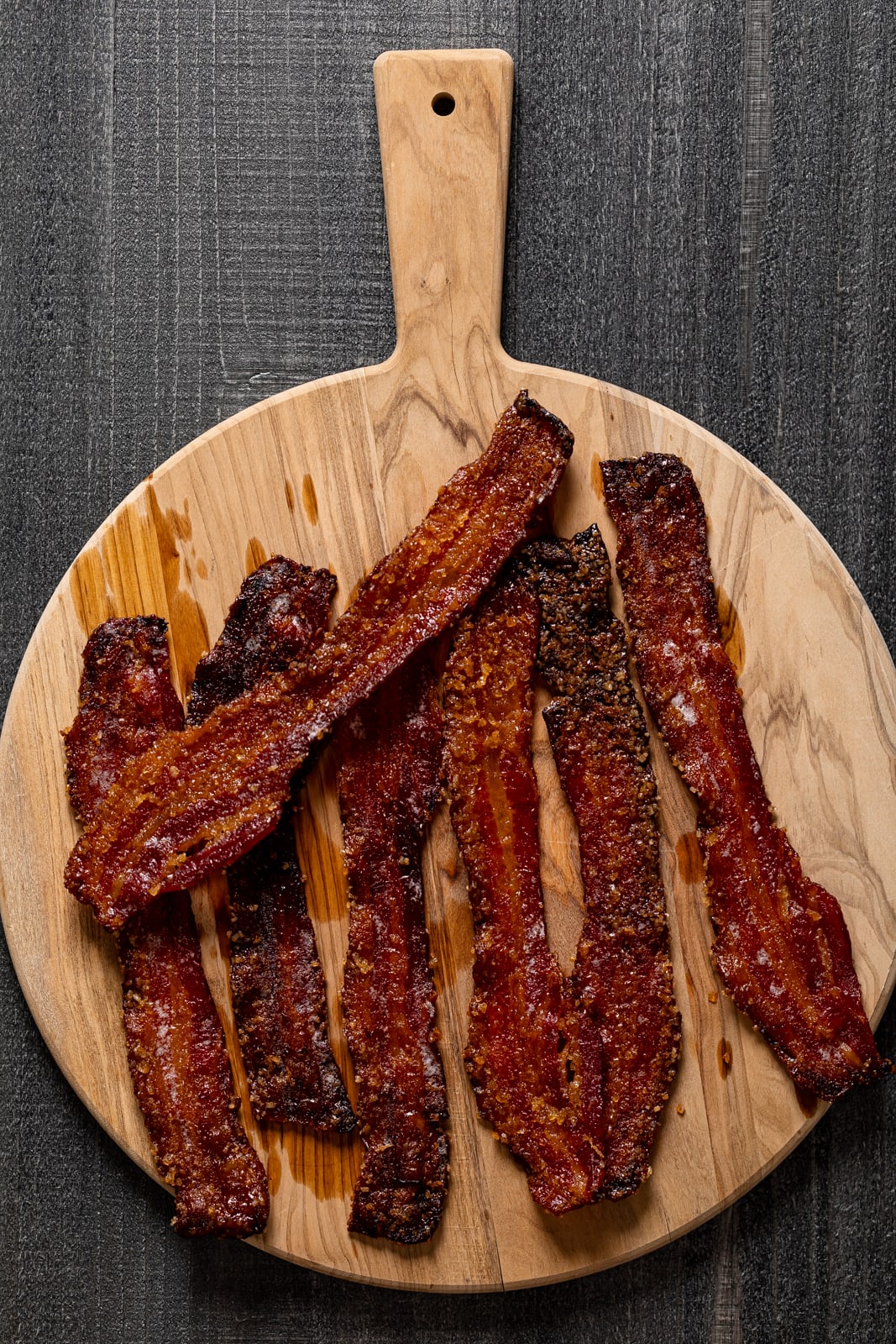 Easy Pesto Sauce
Here's what you need to make this one-step pesto:
Spinach. You can also use kale if you like. This adds an extra boost of bright green color to the sauce.
Basil. You can't have pesto without it!
Walnuts. You can also use pine nuts if you like.
Olive oil. Choose a good-quality oil with a robust flavor.
Lemon juice. this helps keep the pesto bright.
Garlic. Fresh garlic will give you the best flavor.
HOW TO MAKE HERB ROASTED TOMATOES
The key for this recipe is to start with great-quality tomatoes. Choose a mix of large and cherries, and several different colors if you can find them.
INGREDIENTS FOR GRILLED CHEESE
Tomatoes. You can add as many tomatoes as will fit on your baking sheet.
Olive oil. Don't skimp on the oil! It helps concentrate the tomato flavor and makes a nice jammy texture. You can use these roasted tomatoes like a dressing or sauce.
Dried herbs. I like a mixture of Italian herbs like oregano, basil and parsley. But you can mix up the seasonings with other fresh or dried herbs. Thyme, rosemary, marjoram and tarragon are all delicious with tomatoes.
Spices. Likewise, feel free to play with different spices in your roasted tomatoes. I like paprika, garlic powder and a pinch of red pepper flakes for a slight kick.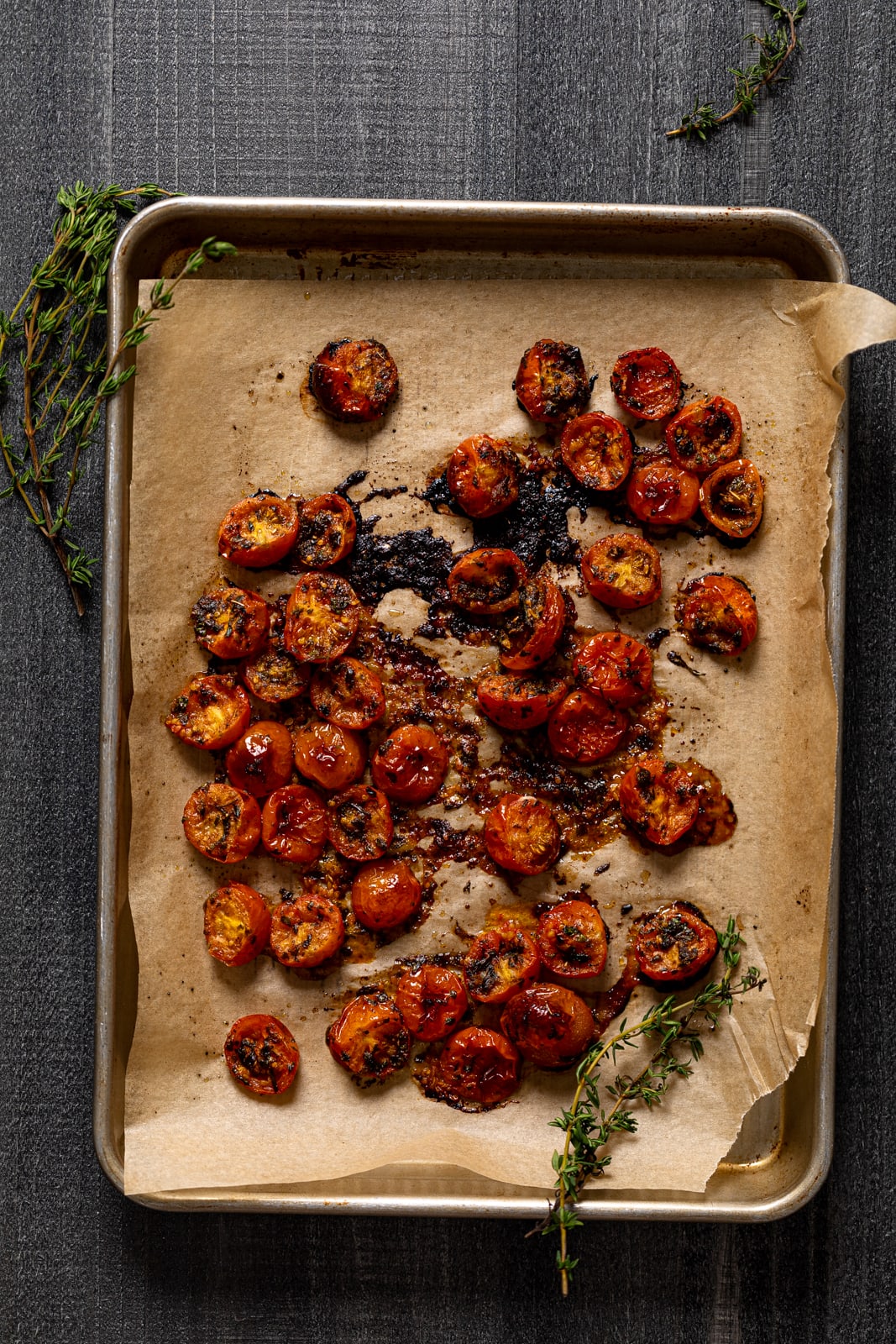 Assembling the Southern-Style Bacon Grilled Cheese Sandwich
When you have your pesto sauce ready to go, you can start building the bacon grilled cheeses. You'll need:
Bread. I like to use Dave's Killer Done Right White Bread or some crusty sourdough.
Cheese. American or cheddar both melt easily.
Butter. I recommend using unsalted butter.
Roasted tomatoes. Adds a nice sweetness to this savory sandwich.
Candied Bacon. Pre-cook the bacon in the microwave, on the stove, or in the oven. It's the brown sugar topping that creates a beautiful caramelization. Then chop it up to fill your sandwiches.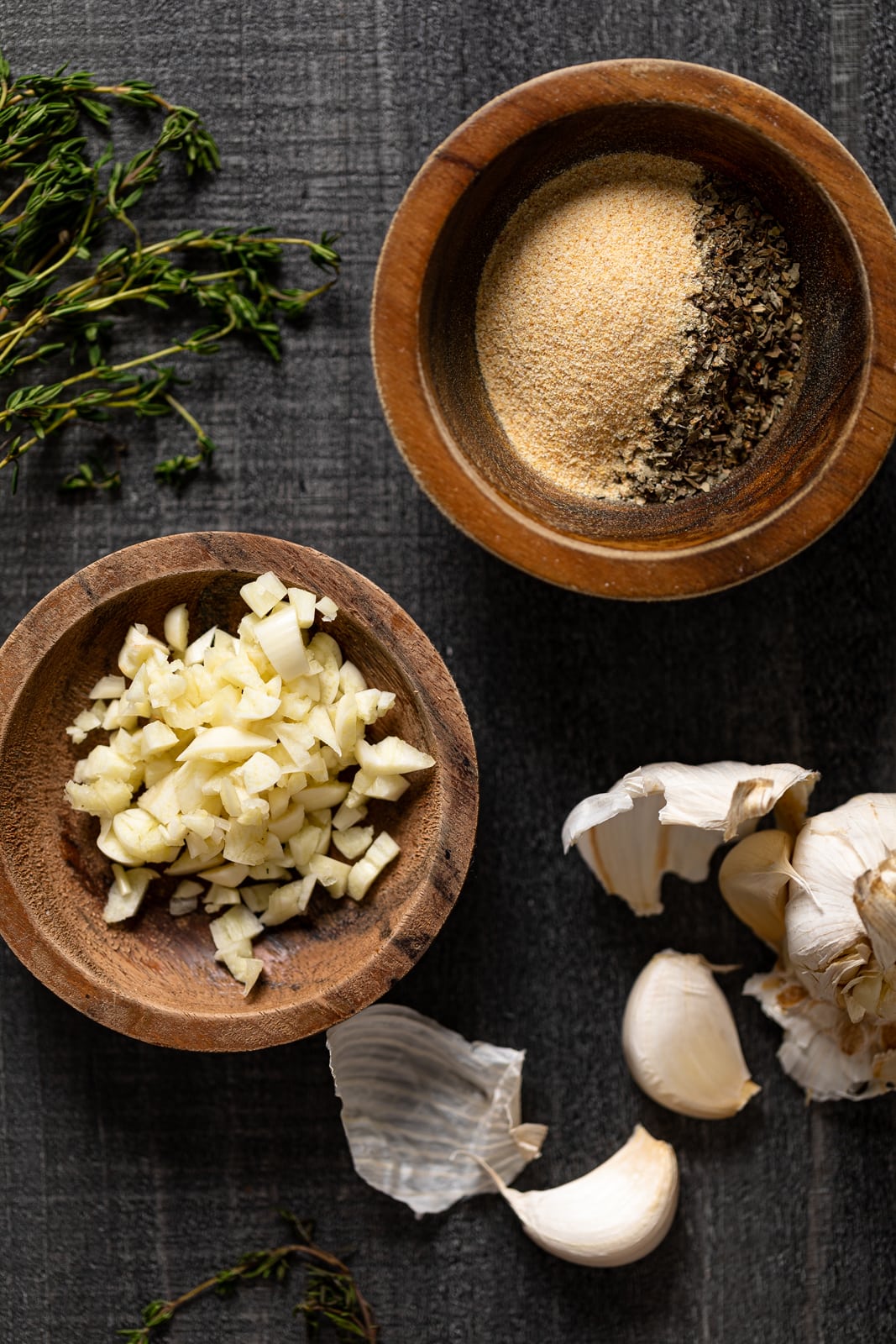 Using Candied Bacon
For an extra dose of sweet flavor to balance the savory ingredients, I love to use candied bacon in these sandwiches. It's also super easy to make! Simply coat the bacon slices in maple-y syrup and brown sugar, then bake them in the oven until they're crisp., Warming: candied bacon will disappear quickly, so you might want to make extra!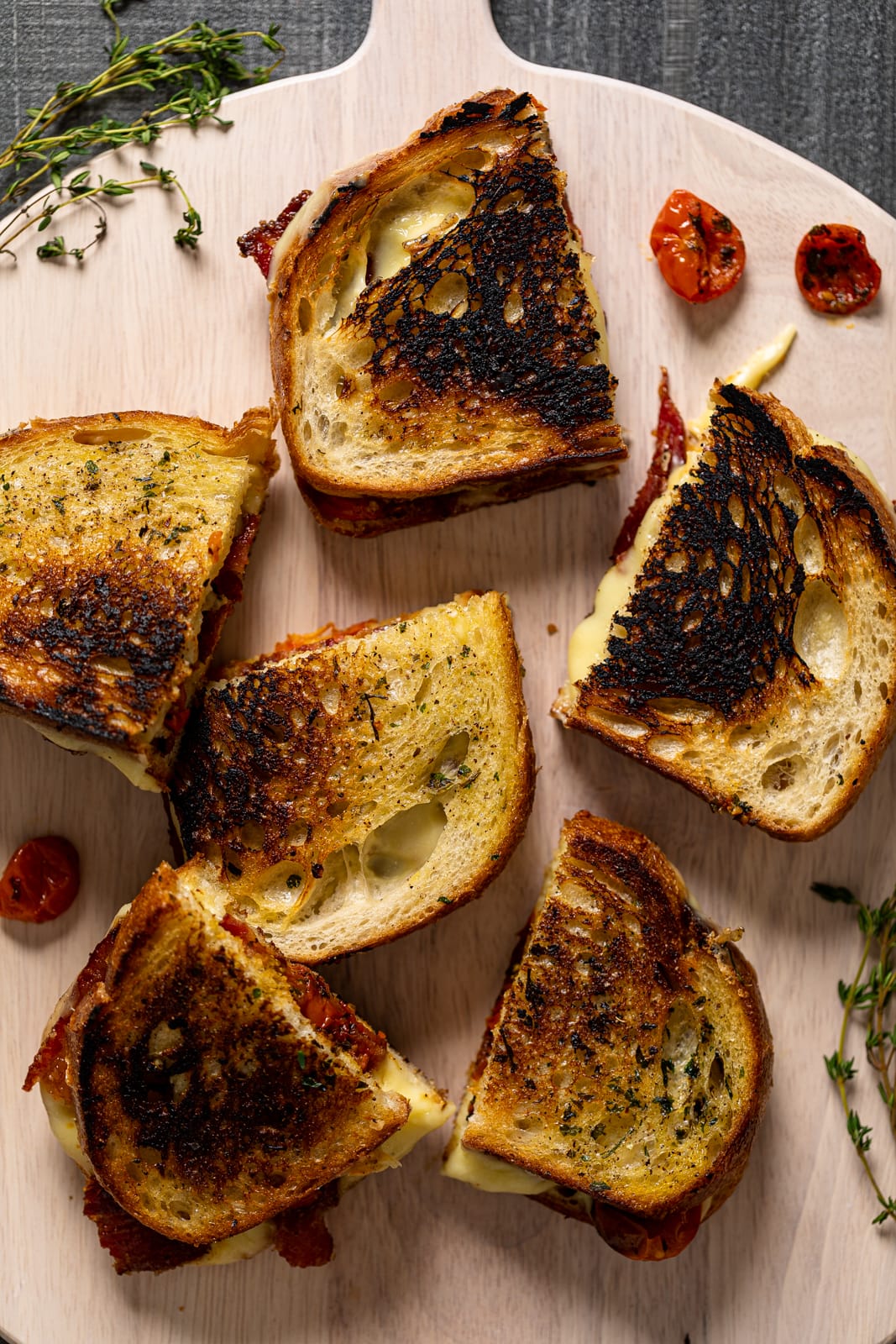 More Delicious Sandwich Recipes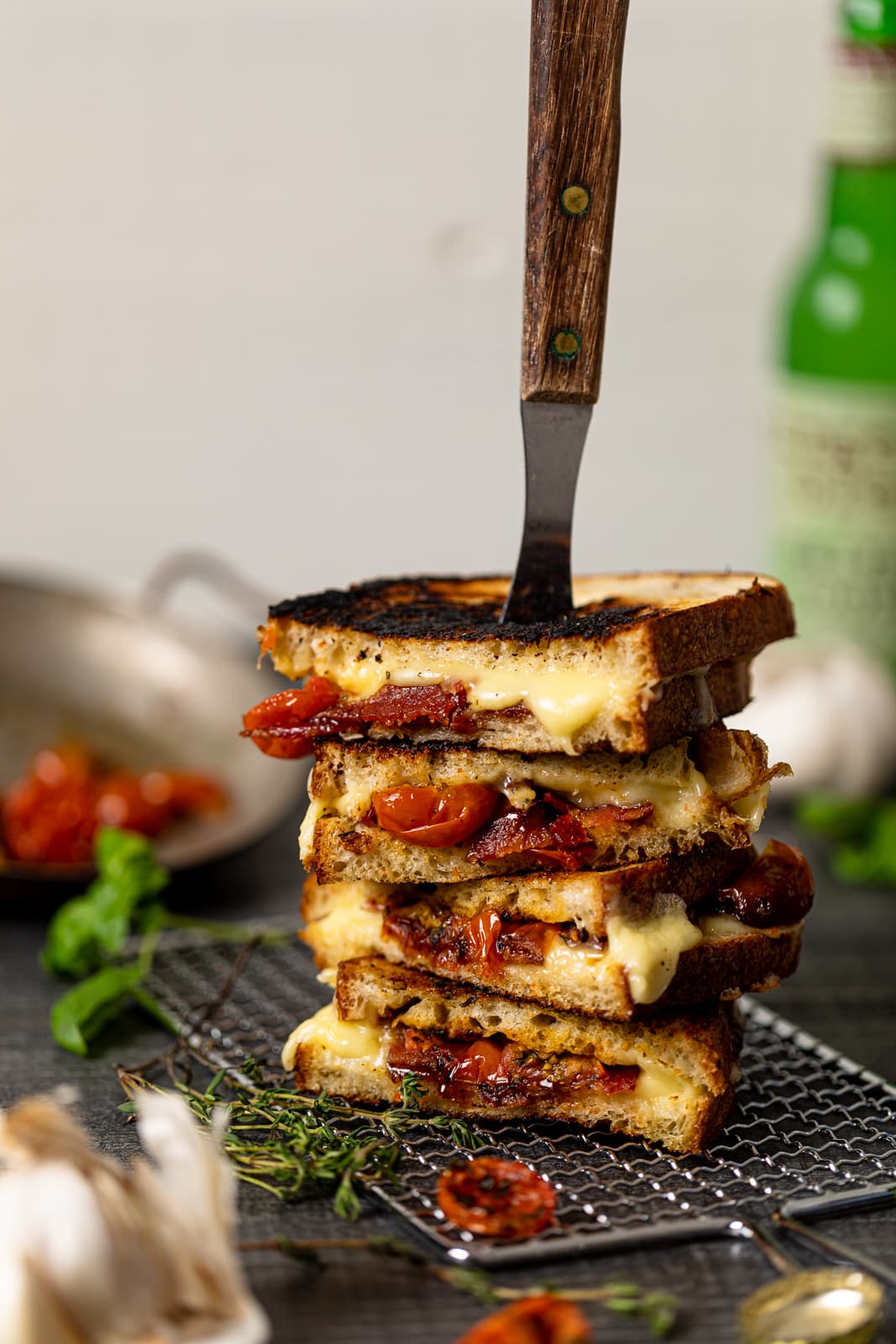 MADE YOUR RECIPE(S)?
If you make this Southern-Style Bacon Grilled Cheese Sandwich, be sure to tag me on Instagram @orchidsandsweetea!
SIMPLE PESTO SAUCE (OPTIONAL):
SANDWICHES:
TO MAKE THE PESTO SAUCE (OPTIONAL):
TO MAKE THE HERB BUTTER:
Mix together all ingredients until smooth and soft.
ASSEMBLY + COOK:
On the outsides of each bread slice, spread a bit of the herb butter so that they become nicely crisp and golden.

On one side of 4 slices of bread, add a spoonful of pesto sauce (if using) spreading evenly until covered followed a handful of chopped bacon and herb roasted tomatoes. On the other half of each sandwich (atop remaining 4 slices), add 2 slices of cheese. Place together one side of bread that has cheese with the other side that has the pesto-bacon mixture, pressing them gently together to make a sandwich. Repeat until all sandwiches were made.

In a large skillet (12-inch) over medium-high heat, add two sandwiches (one side down), cooking until golden brown and the cheese has melted, about 3-4 minutes. Flip sandwich unto opposite side and cook from another 3-4 minutes. NOTE: The Everything bagel seasoning should be "set" into the sandwiches at this point if you're using it.

Once done, cut in halves (if desired), plate the sandwiches with your favorite side or chips and enjoy.

Bon Appetit!
CANDIED BACON: To make this delicious bacon, see my How to Make Candied Bacon recipe!
ADDING EVERYTHING BAGEL SEASONING: To bring these grilled cheese sandwiches to another level of flavor, you can add Everything Bagel seasoning on the outsides of bread after buttering, right before adding them to the skillet. 
EVERYTHING BAGEL SEASONING: To make your own homemade Everything Bagel Seasoning, simply follow this recipe.
EVERYTHING BAGEL SEASONING (STORAGE):This original recipe makes about ¼ cup, however, you can always make a larger batch of this and store it in an airtight container in a dry, cool place for up to 6 months.
Calories:
871
kcal
|
Carbohydrates:
34
g
|
Protein:
23
g
|
Fat:
74
g
|
Saturated Fat:
26
g
|
Polyunsaturated Fat:
18
g
|
Monounsaturated Fat:
23
g
|
Trans Fat:
1
g
|
Cholesterol:
106
mg
|
Sodium:
1282
mg
|
Potassium:
390
mg
|
Fiber:
5
g
|
Sugar:
4
g
|
Vitamin A:
2081
IU
|
Vitamin C:
5
mg
|
Calcium:
380
mg
|
Iron:
4
mg