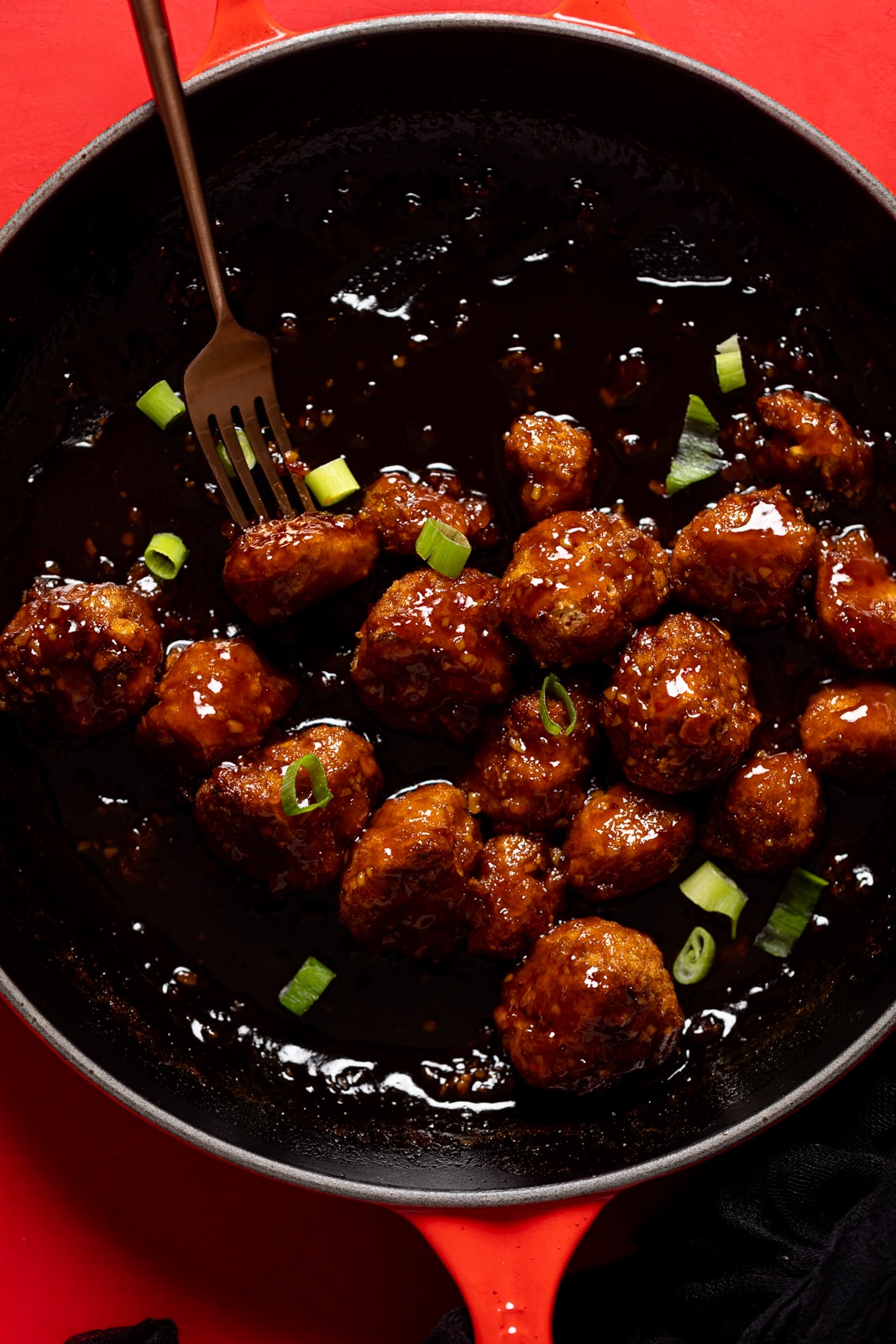 When it comes to cauliflower bites/wings, I'm absolutely OBSESSED! They are just too good to not be, am I right?
Cauliflower wings are always a big hit at my house. Whether I serve them as a vegan or vegetarian appetizer (that everyone loves) or on a bowl of quinoa for a simple, but satisfying meatless meal, I really can't go wrong. These bites are coated in crunchy, herby seasoning, which is a total crowd-pleaser. And the dipping sauce can't be missed!
But let's talk about these Sticky Coca-Cola Cauliflower Wings specifically. Coca-cola wings are a delicious Southern concoction that I grew up eating and loving on all degrees.
It'a been such a long time since I've tried coca-cola wings because I don't drink soda anymore, BUT I had to bring back the nostalgic memories and create this amazing meatless version. And I have to add that they're SOOO GOOD!
When and Where Was Coca Cola Invented?
The origin of coca-cola started on May 8, 1886 by Dr. John Pemberton in downtown Atlanta. Pemberton was a local pharmacist who produced the syrup for coca-cola and later brought it to sale as a fountain drink for only 5 cents per glass.
Right before his death, Pemberton would sell his remaining interest in coca-cola to Asa G. Candler, another Atlantan who would then require complete rights and control.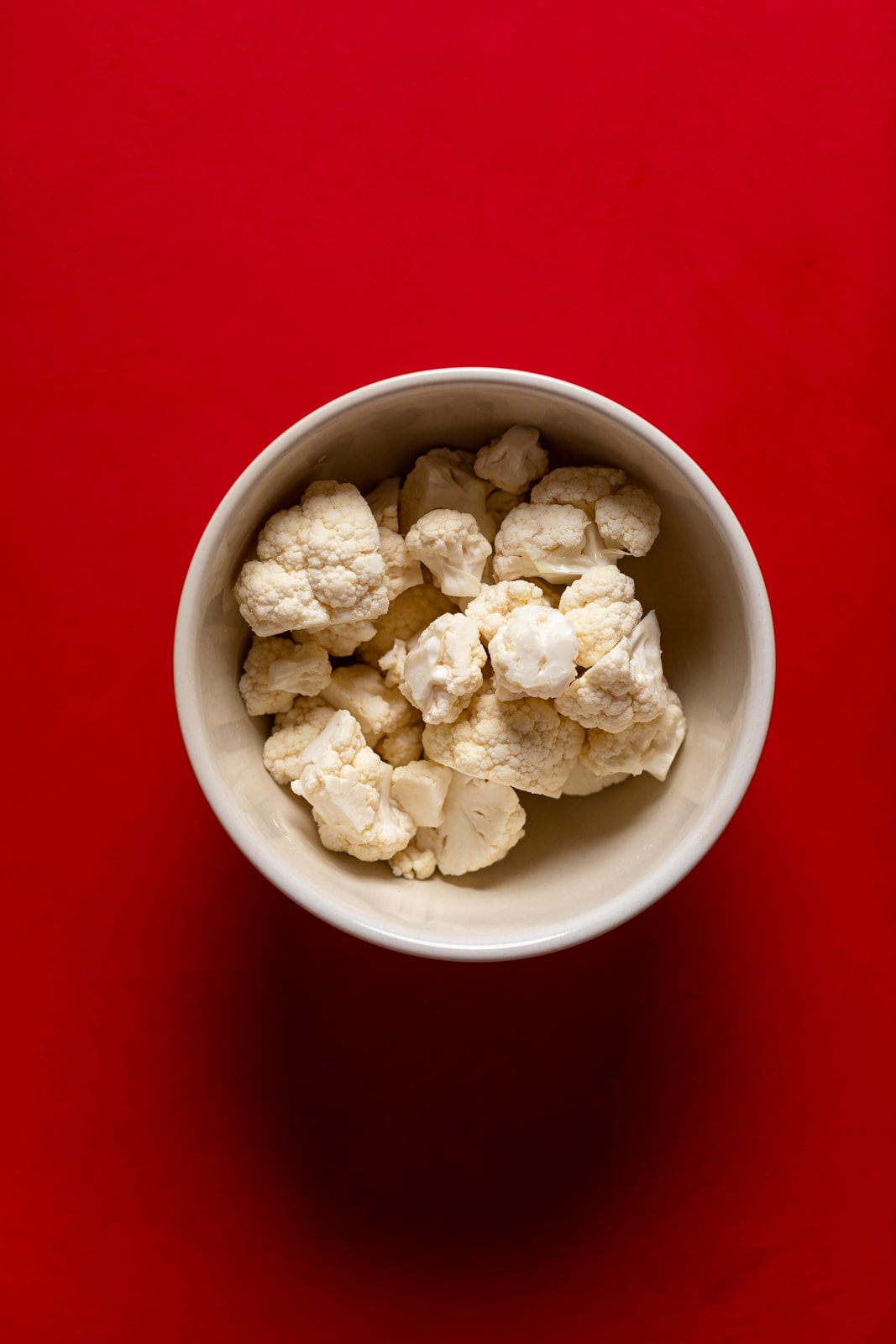 What is the Coca-Cola Recipe?
Although the actual recipe for coca-cola isn't known and is top secret, there have been varying recipes that have boasted to come close enough to the taste of coca-cola. I recently came across a more Natural recipe and version of coca-cola (not to be confused with the latest TikTok "Healthy Coke" trend----Haha!) and here's what you would need:
1 quart water
Finely grated zest and juice of 1 lemon
Finely grated zest and juice of 1 lime
Finely grated zest and juice of 2 oranges
3 cinnamon sticks, broken into small pieces
2 tablespoons dried bitter orange peel
2 teaspoons coriander seed
¼ teaspoon finely grated nutmeg
1 teaspoon gum arabic (optional)
2 pounds sugar
¼ cup browning sauce
½ teaspoon vanilla extract
Tricks to The Crispiest Cauliflower Wings
To make sure your wings get as crispy as possible, follow these simple tips:
Make sure each wing has plenty of space on the baking sheet. The airflow helps things crisp up.
Make sure you're using fresh, not soggy or stale, breadcrumbs.
Line the baking sheet with parchment paper.
Let the wings cool for 5 to 10 minutes before serving them.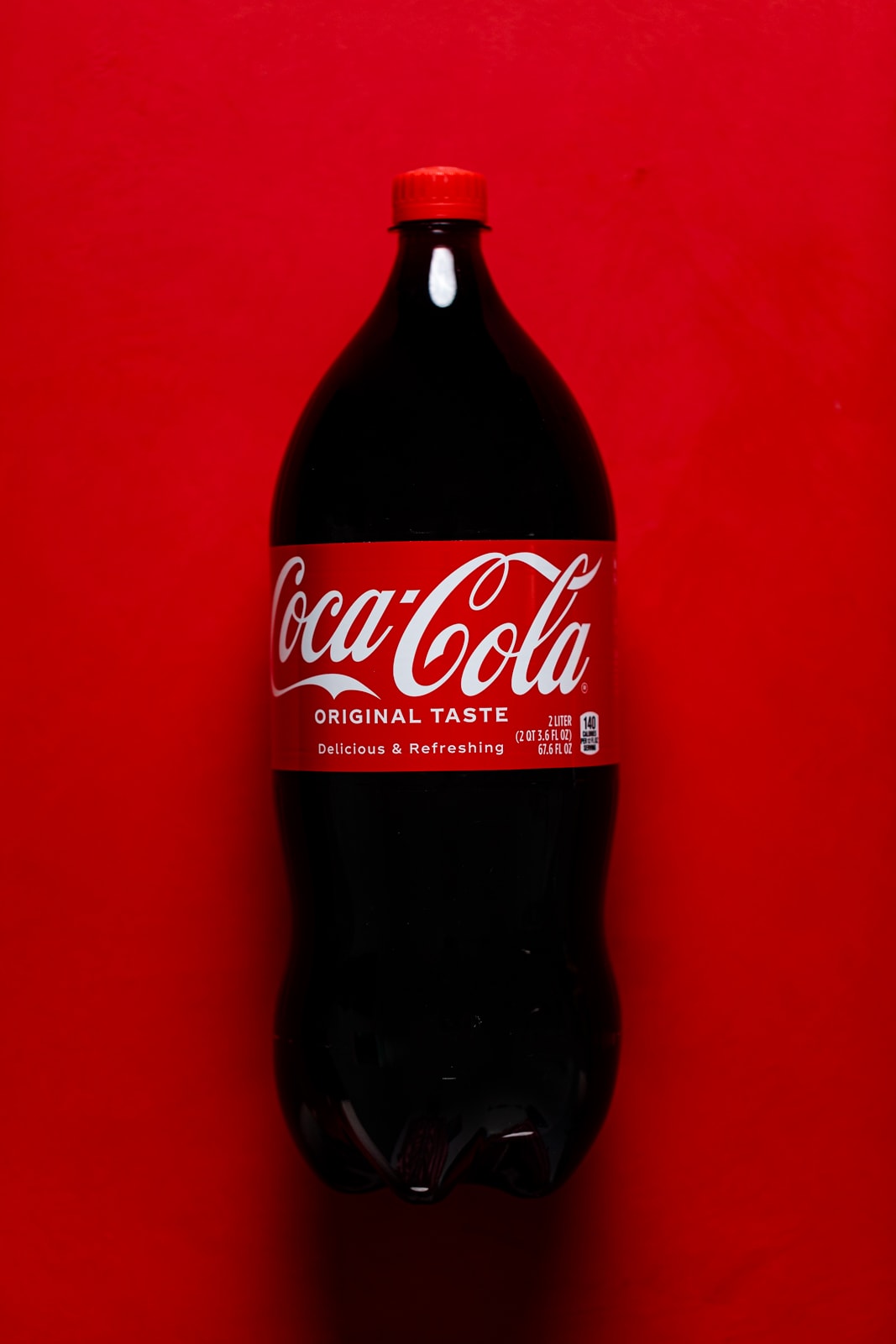 How to Make Sticky Coca-Cola Cauliflower Wings
To make these sticky sweet cauliflower bites/wings, you'll start by making the cauliflower. Then make the sauce. Here's what you need for the cauliflower bites:
Cauliflower. Choose a large head to make big florets.
Corn flakes. If necessary, choose gluten-free cornflakes for the crunchiest cauliflower bites.
Breadcrumbs. You can buy store-bought breadcrumbs or panko. Or see the notes below the recipe to easily make your own 

Seasoned Toasted Panko Bread Crumbs.

Flour. You can use gluten-free all-purpose flour if you like.
Almond milk. You can use any plant-based milk you like. I use this no-soak homemade almond milk.
Seasonings. The cauliflower wings get extra flavor from garlic powder, thyme, salt, black pepper, and smoked paprika.
Sweet and Sticky Coca-Cola Sauce
To round out these crunchy cauliflower wings, serve them with a sweet and sticky sauce made from coca-cola that everyone loves. It's made with:
Brown sugar
Coca Cola. Which can be store-bought and just the original.
Tomato paste. You can use an organic version from Bionaturae.
Hot sauce. I like to add a bit of spicy flavor, but this is optional.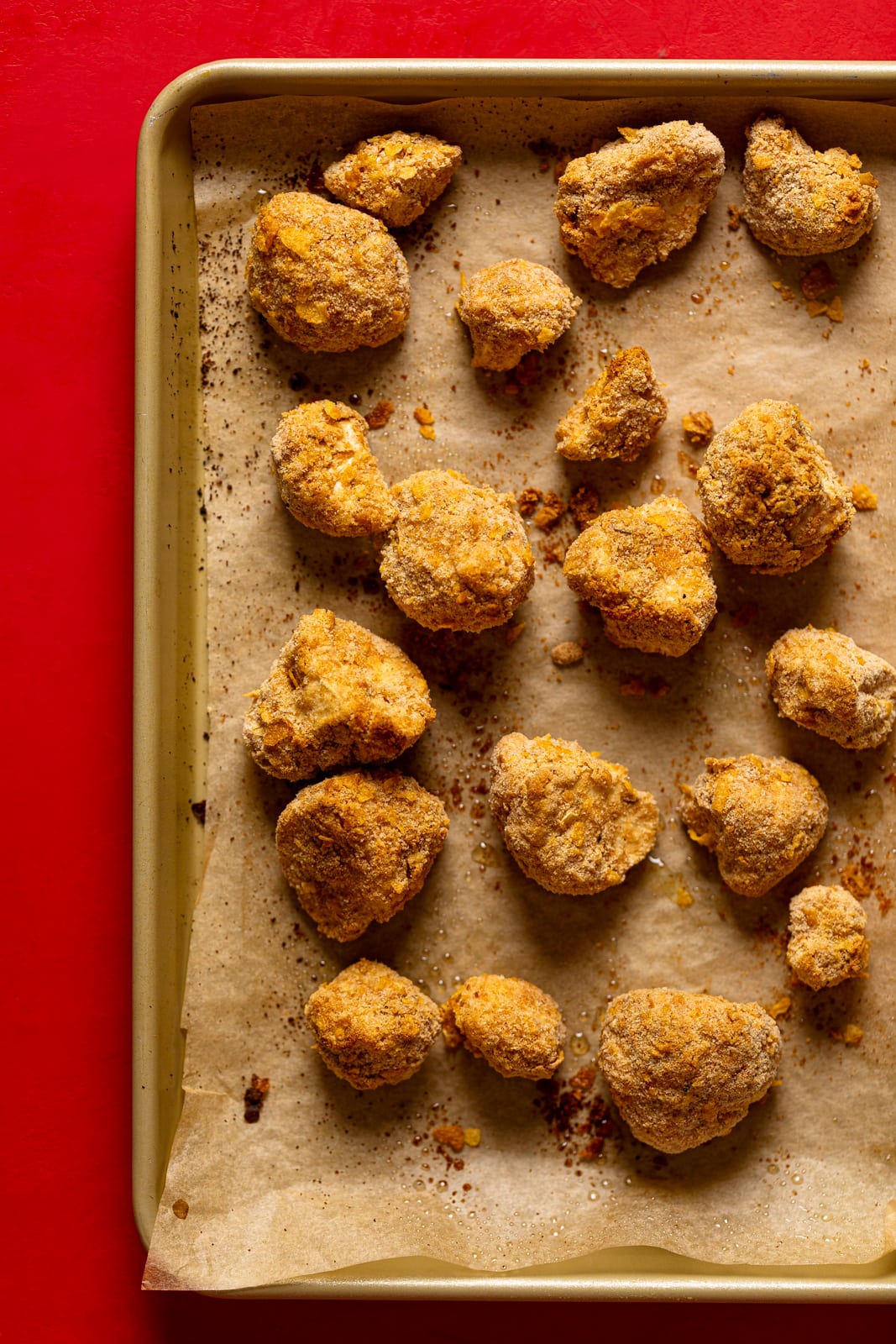 How to Store Leftover Sticky Coca-Cola Cauliflower Wings
These bites are best the day they're made, since they're so crispy. However, you can store leftovers in an airtight container in the fridge for up to four days. Reheat them in the oven or in an air fryer to crisp them back up when you're ready to serve.
How to Serve Sticky Coca-Cola Cauliflower Wings
To serve these sweet + spicy cauliflower bites/wings, I recommend enjoying them fresh out of the oven. You can serve them as a vegan or gluten-free appetizer with forks and napkins. They're delicious with a side of dairy-free ranch dressing.
Or turn the bites into a savory and saucy salad topper! You can also incorporate the cauliflower into pasta, on tacos, top homemade pizza , with a side of Vegan Mac + Cheese, or make a vegetarian grain bowl with cauliflower and beans.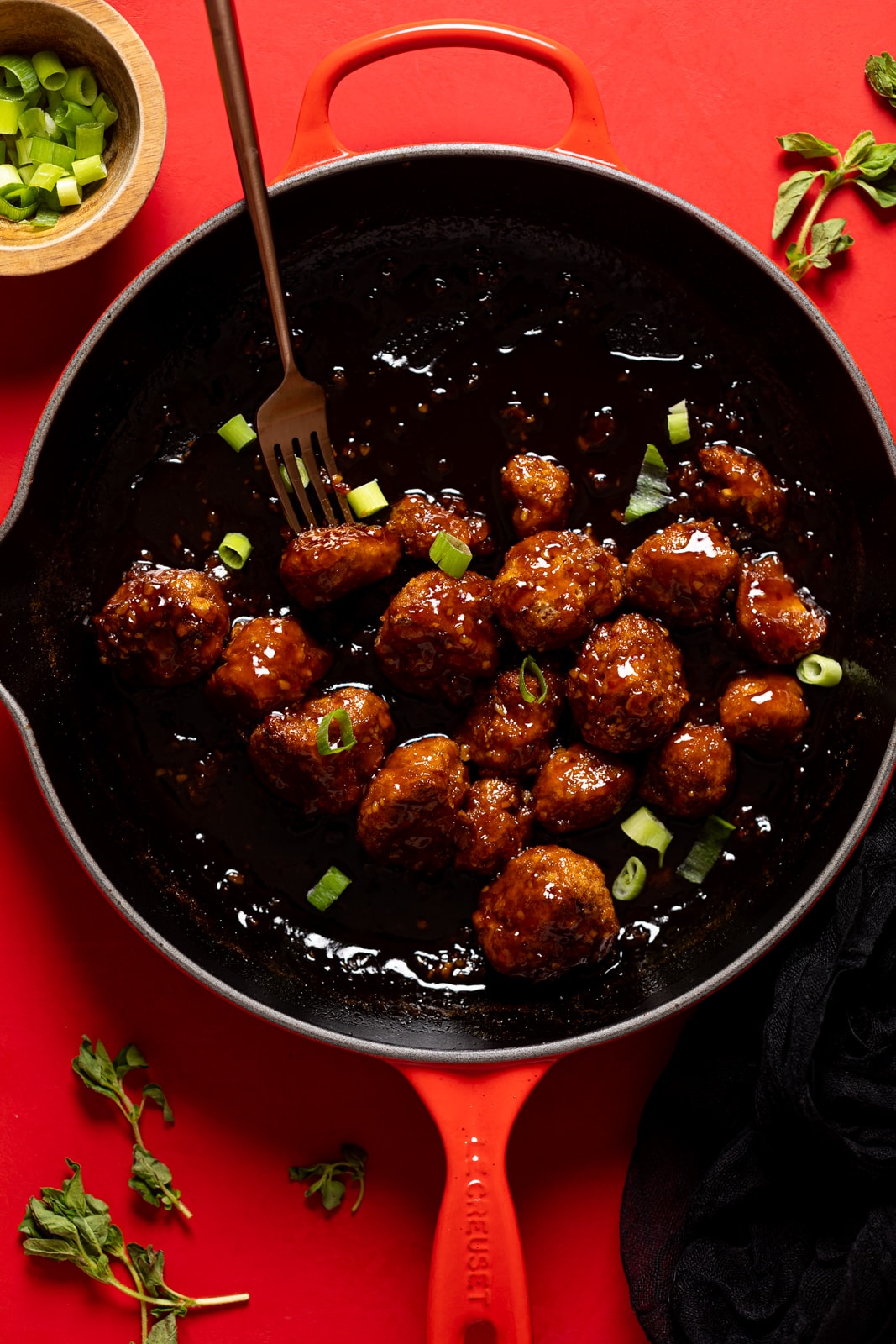 Can I Make Gluten-Free Sticky Coca-Cola Cauliflower Wings?
Certainly! To make these Sticky Coca-Cola Cauliflower Wings gluten-free, simply use gluten-free corn flakes or rice flakes. Then substitute the flour with gluten-free flour or rice flour and ensure that the soy sauce is GF-friendly.
Cauliflower Bites FAQs
HOW DO YOU THICKEN THE SAUCE?
It's important to thicken your coca-cola sauce so it gets nice and sticky. Personally, I love using arrowroot starch. However, if you don't have this on hand, using other subs like all-purpose flour, regular cornstarch, or tapioca flour work just fine. Just be sure to always stir your thickener with warm water until it becomes a 'milky' liquid before adding it to the sauce.
HOW DO YOU GET THEM TO BE SO CRISPY?
OK, so this is often the #1 question that I get asked. My bites are crispy because of the flour batter that they are dipped in first followed by the breadcrumbs. Be sure to always shake off excess batter and use parchment paper on your baking sheet.
Once they are gently placed on your baking sheet, spray them lightly with oil spray before placing them in the oven and let them golden. They'll crisp up very nicely! And finally, for EXTRA crispness, add ground corn flakes to breadcrumbs.
DO I HAVE TO USE BROWN SUGAR?
Nope. It's easy to substitute brown sugar. For instance, try pure maple syrup. Although brown sugar caramelizes nicely, adding maple syrup will help with the stickiness.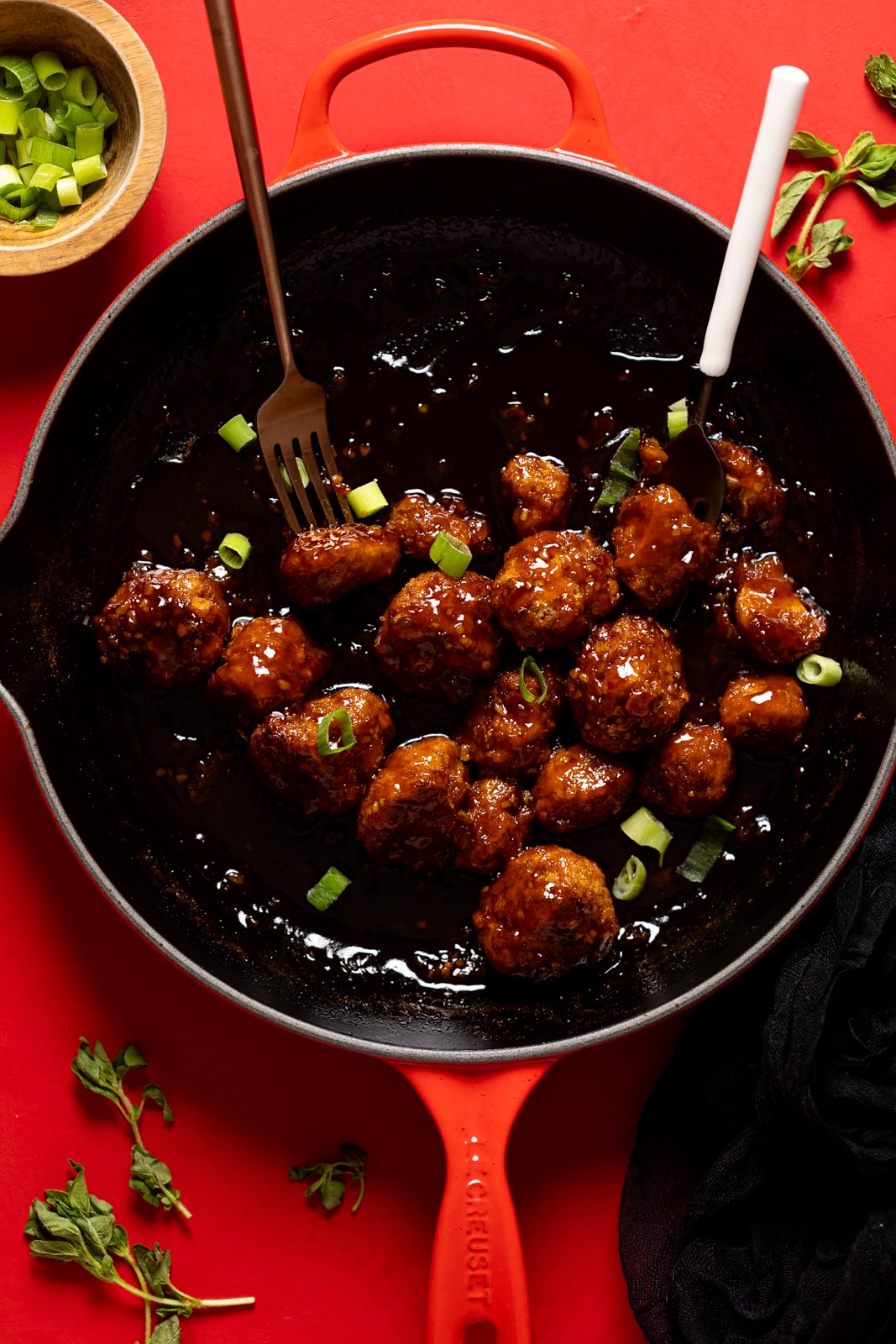 More Vegan Recipes for Weeknights
MADE OUR RECIPE(S)?
If you make these Sticky Coca-Cola Cauliflower Wings, be sure to tag me on Instagram @orchidsandsweettea!
CAULIFLOWER WINGS:
1

head of

Cauliflower, chopped in medium chunks

2

cups

corn flakes, crushed into very small pieces

1

cup

bread crumbs 

(You can make your own Seasoned Toasted Panko Bread Crumbs)

1

cup

Almond milk

(You can use your favorite plant-based milk)

½

cup

all-purpose flour

1

tablespoon

smoked paprika

1

teaspoon

sea salt

1

teaspoon

black pepper

1

teaspoon

garlic powder

1

teaspoon

dried thyme
TO MAKE THE CAULIFLOWER BITES:
Preheat your oven to 450 degrees Fahrenheit and line your baking sheet with parchment paper. NOTE: Doing this step is a MUST to prevent sticking.

In a medium bowl, add the milk, flour, garlic powder, salt, black pepper, thyme, and smoked paprika, and whisk together until fully combined. Set aside.

In ziplock bag, add the crushed corn flakes and breadcrumbs, and shake them together until well combined and blended.

Now, dip each cauliflower into batter (shaking off any excess) and then add it into the coating mixture within the ziplock bag, shaking everything together until cauliflower bite is well coated. Then lay each cauliflower side by side on the baking sheet (about an inch apart). Repeat until all cauliflower are coated.

Bake for 30-35 minutes or until golden brown and "crunchy" looking. NOTE: If not crispy enough, turn on broil and bake for another 5-10 minutes.
TO MAKE THE COCA-COLA SAUCE:
Place all ingredients in a medium saucepan over medium-high heat and whisk together until it begins to boil. Reduce heat to low-medium and let everything simmer for about 5-6 minutes or so, stirring occasionally. Once thickened enough to desired consistency, Once cauliflowers are crisp, remove from oven and toss them in the sauce until fully coated. NOTE: If the sauce is still too 'liquidy', simply add 1 tablespoon of arrowroot starch mixed in with 2 Tbsps warm water and stir it in until thickened.

Add coated cauliflower back to baking sheet and place them back in the oven (turning oven on broil) for about 3-4 minutes.

To serve, add cauliflower bites to a salad, tacos, atop pasta, as a topping on pizza, with quinoa or rice, or by themselves with Vegan Ranch dipping sauce.

Bon Appetit!
STORAGE: Best if consumed within the same day. Store leftovers in a tightly sealed container in the refrigerator for up to 4 days. Reheat in oven when ready to serve.
SWEETENER: Instead of brown sugar, you can always use maple syrup or agave as a sweetener.
GLUTEN-FREE OPTION: To ensure that these bites are GF-friendly, ensure that you use GF breadcrumbs as well as GF-friendly flour, cornflakes, etc.
Calories:
449
kcal
|
Carbohydrates:
101
g
|
Protein:
9
g
|
Fat:
3
g
|
Saturated Fat:
0.5
g
|
Polyunsaturated Fat:
1
g
|
Monounsaturated Fat:
1
g
|
Sodium:
1456
mg
|
Potassium:
434
mg
|
Fiber:
6
g
|
Sugar:
54
g
|
Vitamin A:
2390
IU
|
Vitamin C:
10
mg
|
Calcium:
202
mg
|
Iron:
8
mg