This is the best all-around recipe for Easy Gluten-Free Pizza Crust using gluten-free flour, yeast, a bit of sugar and salt. Get ready to upgrade pizza night!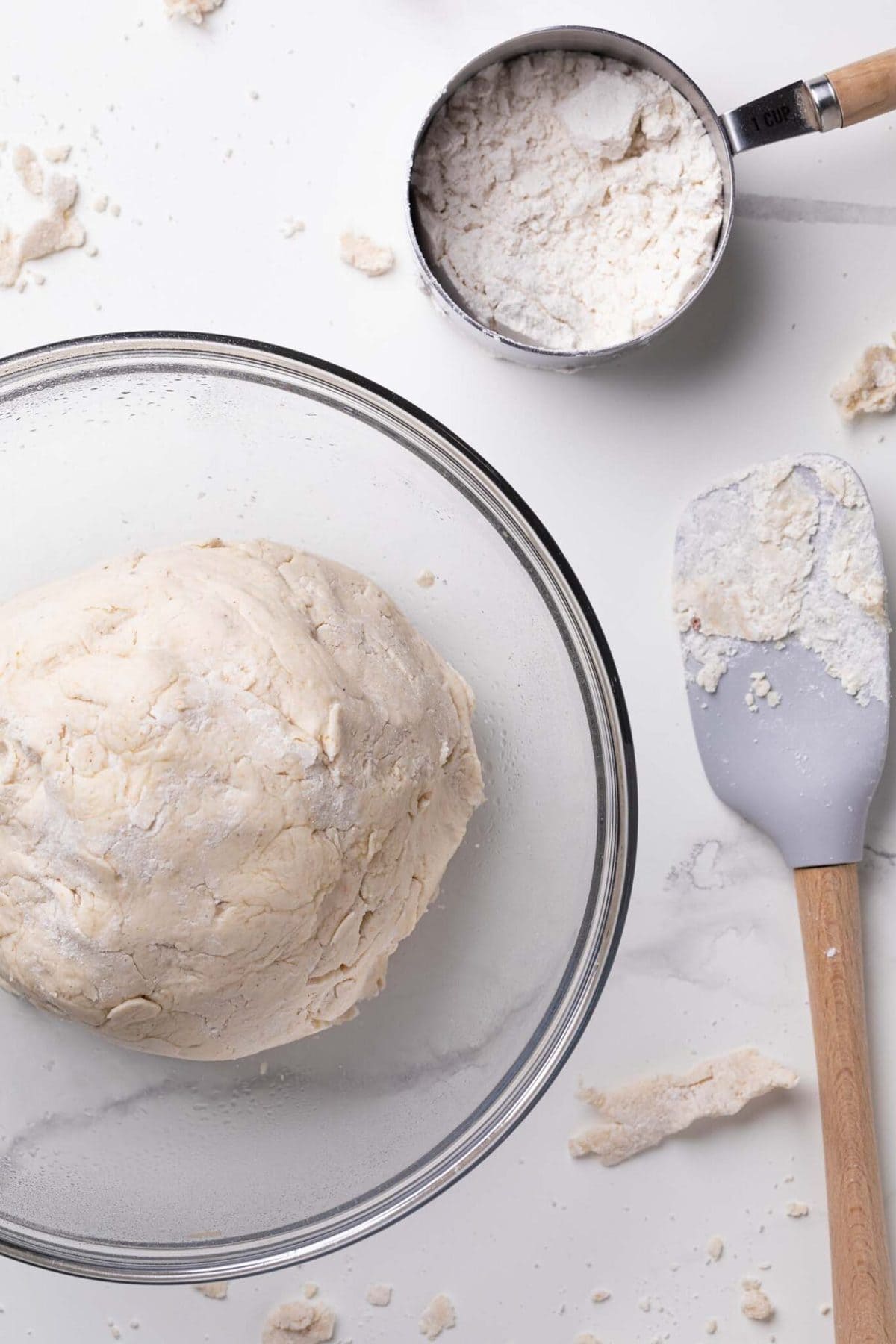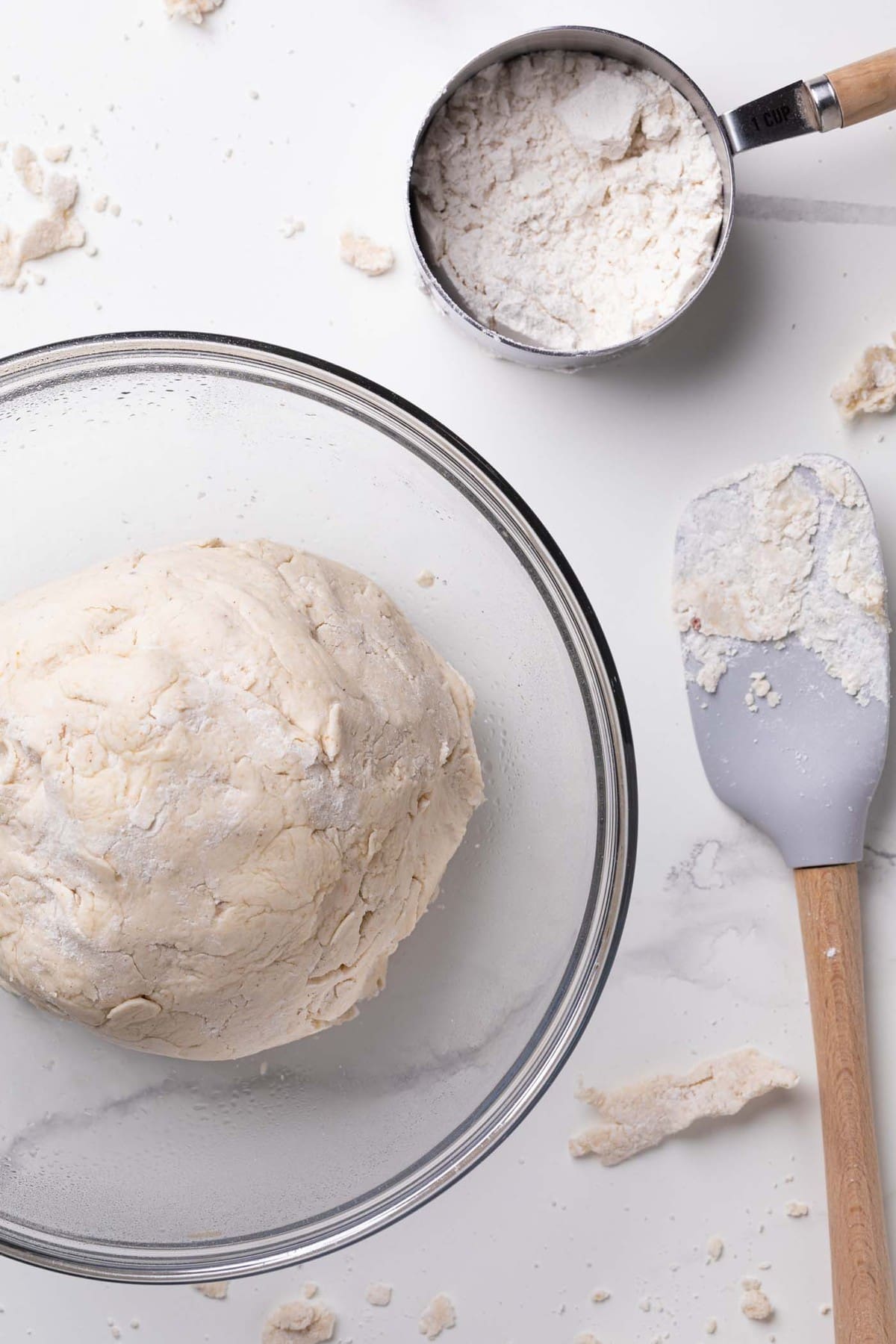 My family is big on pizza. Whether you're digging into Fall Harvest Pizza with Apples and Candied Bacon or a healthier Ultimate Veggie Pizza, we can't get enough. I wanted to be able to make all of my favorite pizza recipes to feed all diets and allergies without sacrificing flavor or texture in the crust.
That's why I developed my own easy gluten-free pizza crust recipe. It checks all of the right boxes: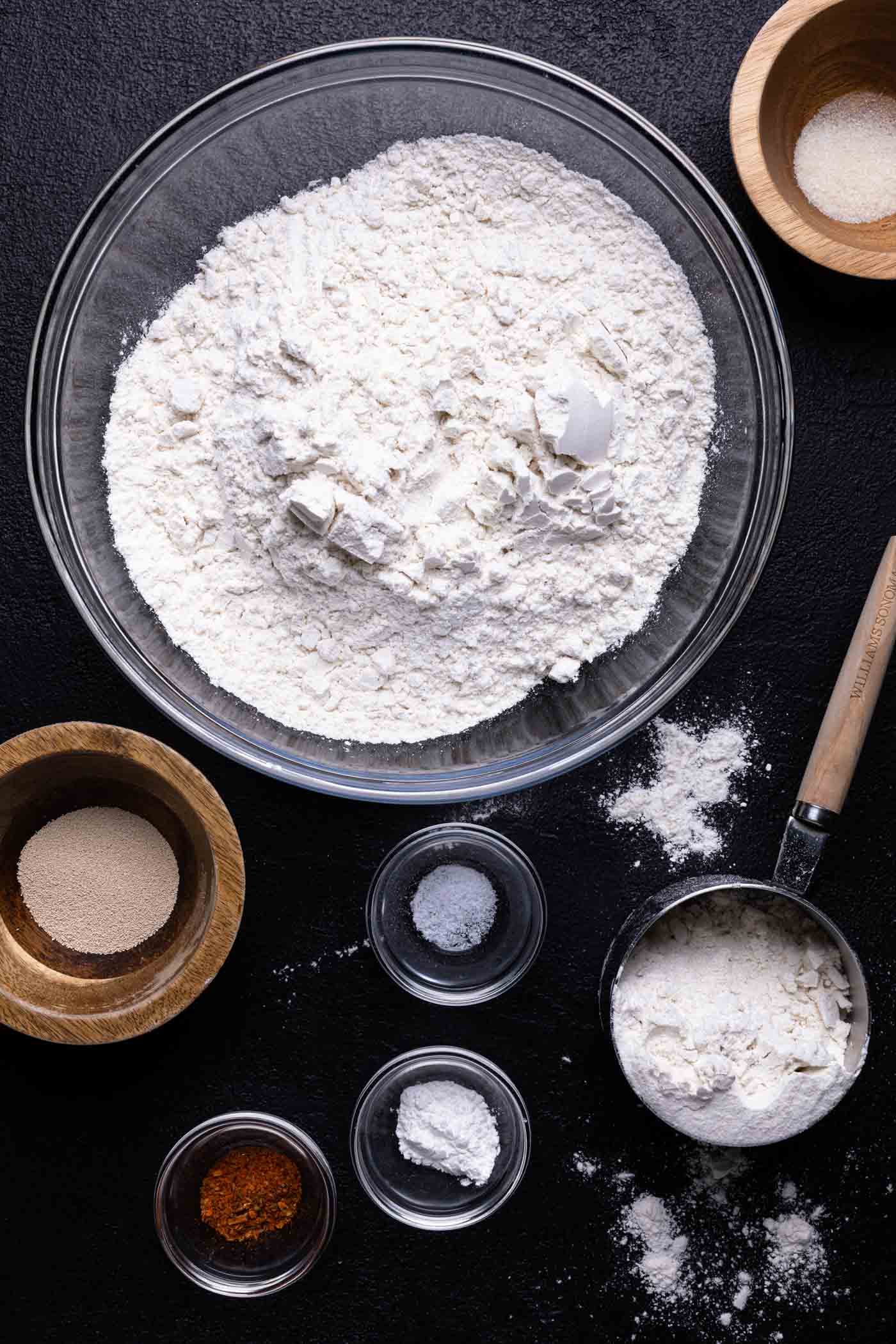 How to Make Gluten-Free Pizza Crust
Pizza shouldn't be complicated, and this crust recipe lives up to expectations. It's simple to make with a few ingredients and a bit of mixing.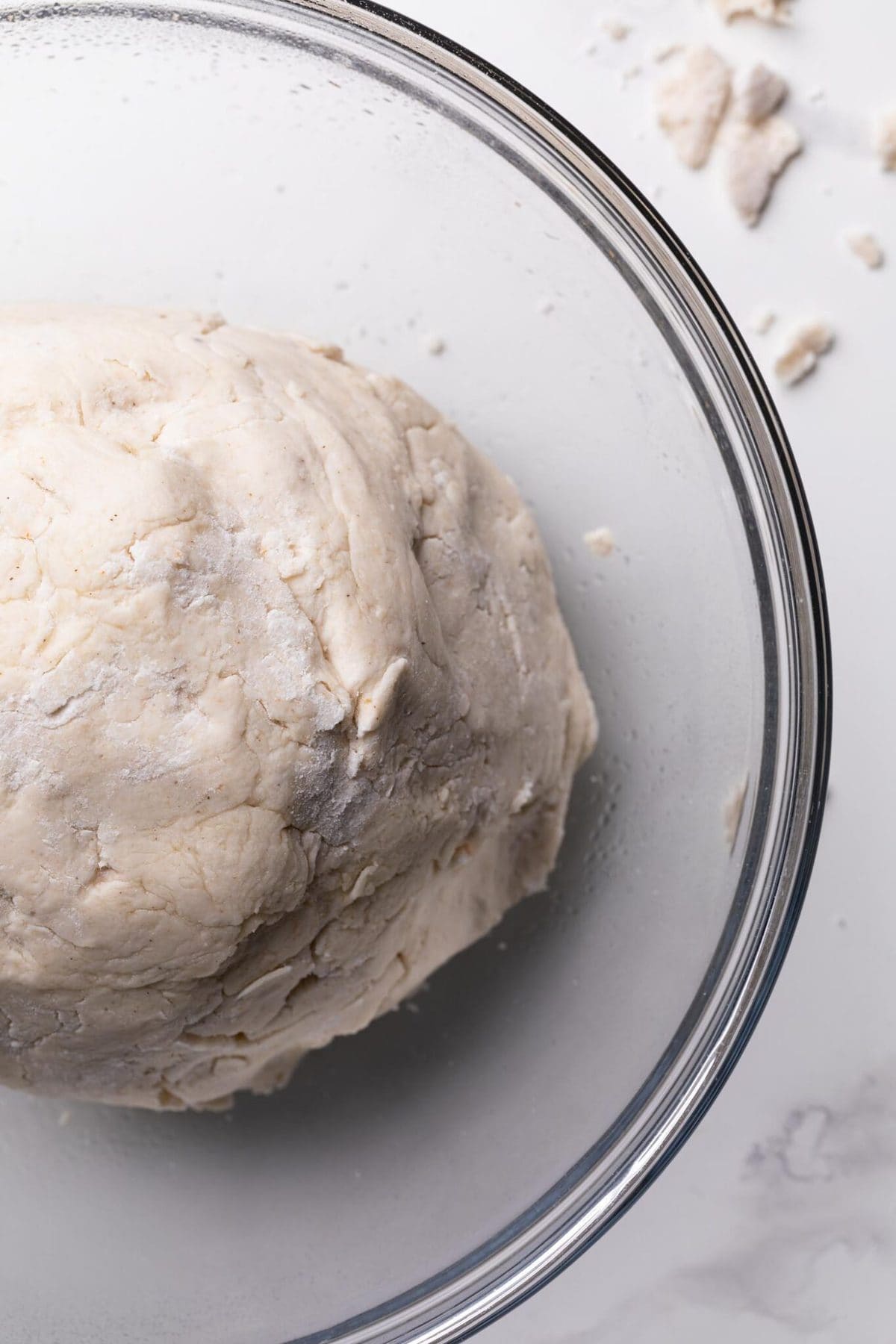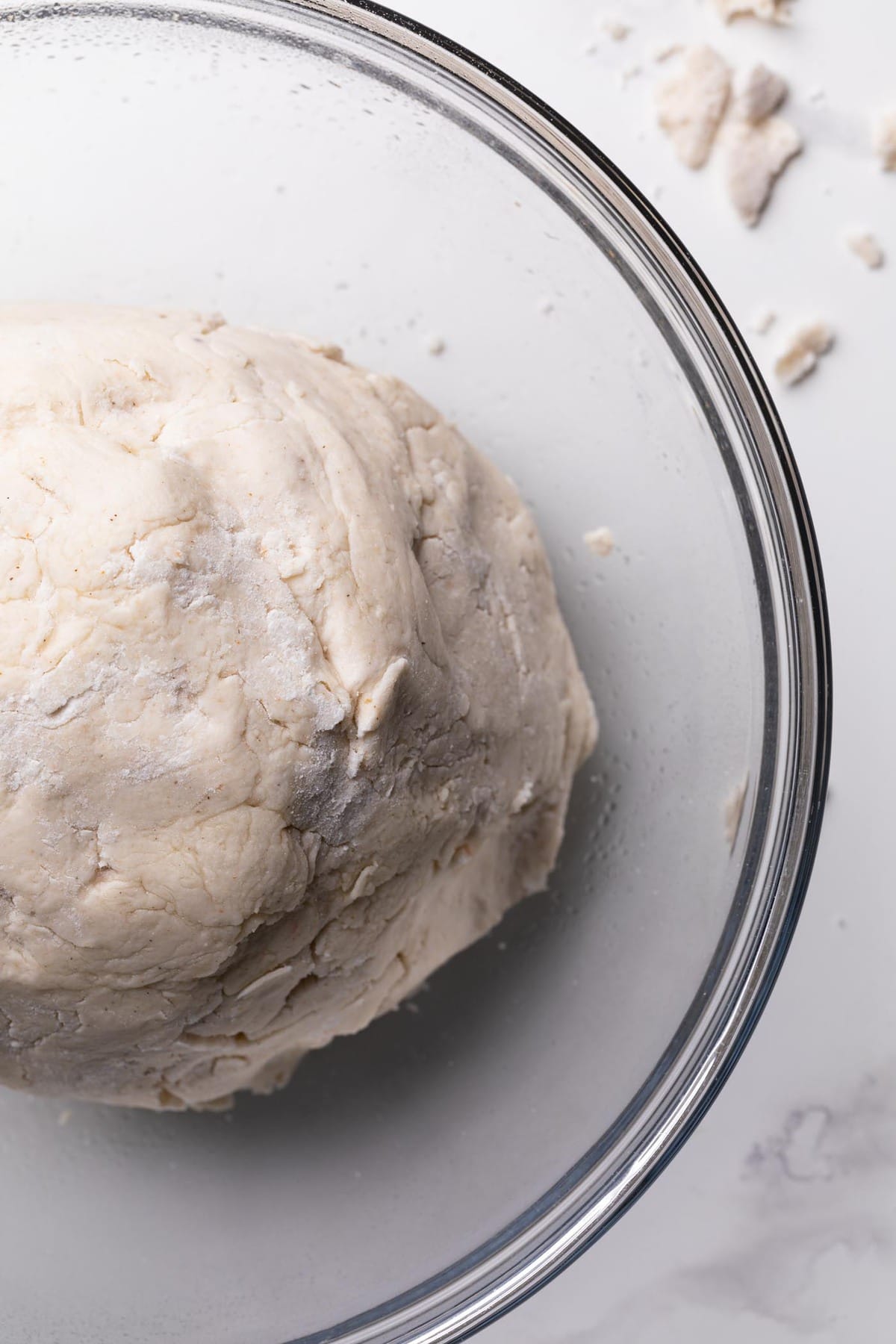 Ingredients
Here's what you need to make gluten-free pizza crust at home:
Gluten-Free All-Purpose Flour. I recommend Bob's Red Mill or King Arthur flour blends.
Active dry yeast. You can also use instant yeast for this recipe and skip the resting time, as instant yeast activates much faster than active dry.
Cane sugar. Choose organic sugar to ensure it's vegan.
Baking powder. This helps give extra lift to the yeast in the dough.
Sea salt. To flavor and strengthen the structure of the crust.
Cajun seasoning. Of course, this is totally optional, but I personally love a bit more flavor and spice in my pizza crust. You can omit it, use store-bought seasoning or make your own using this recipe.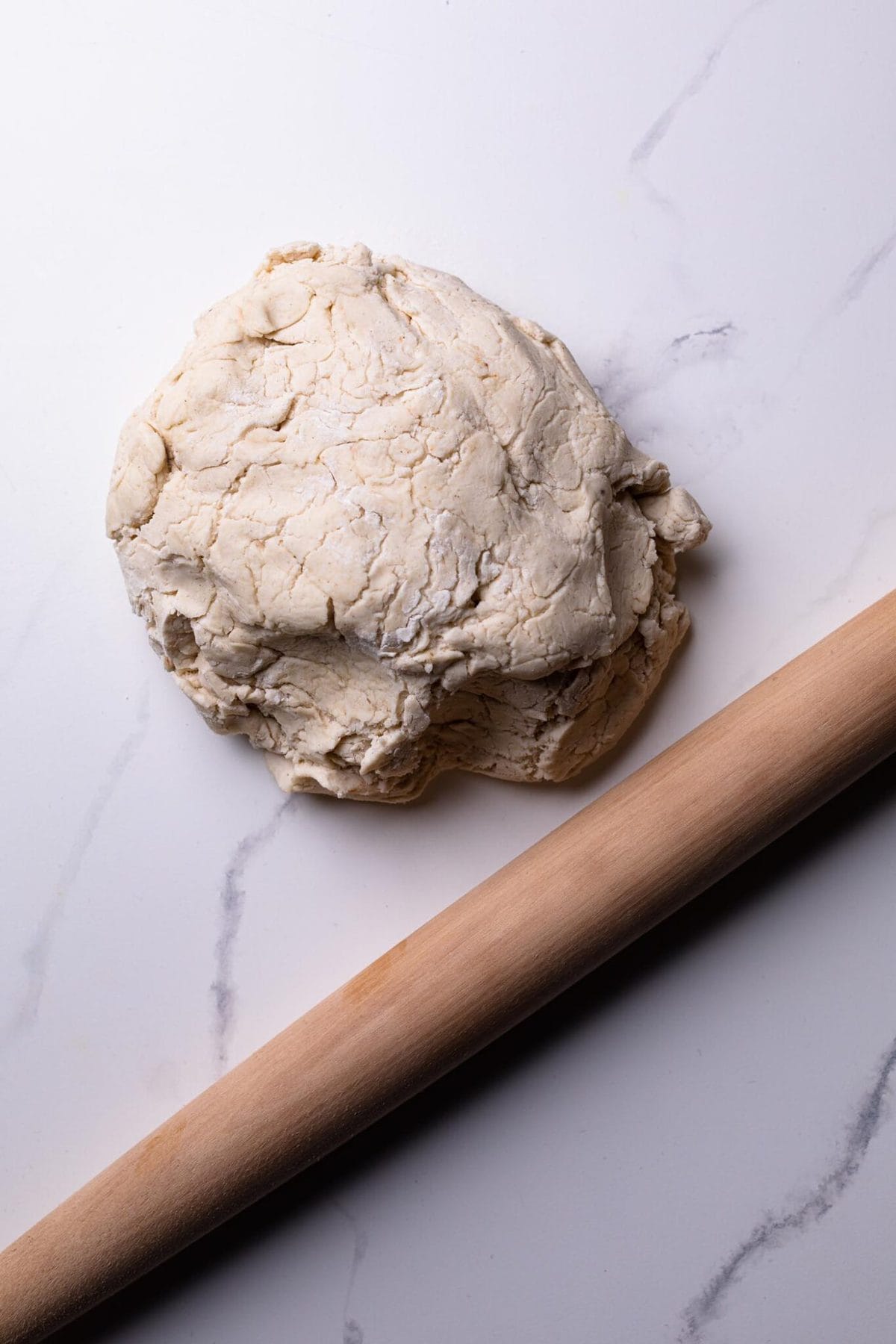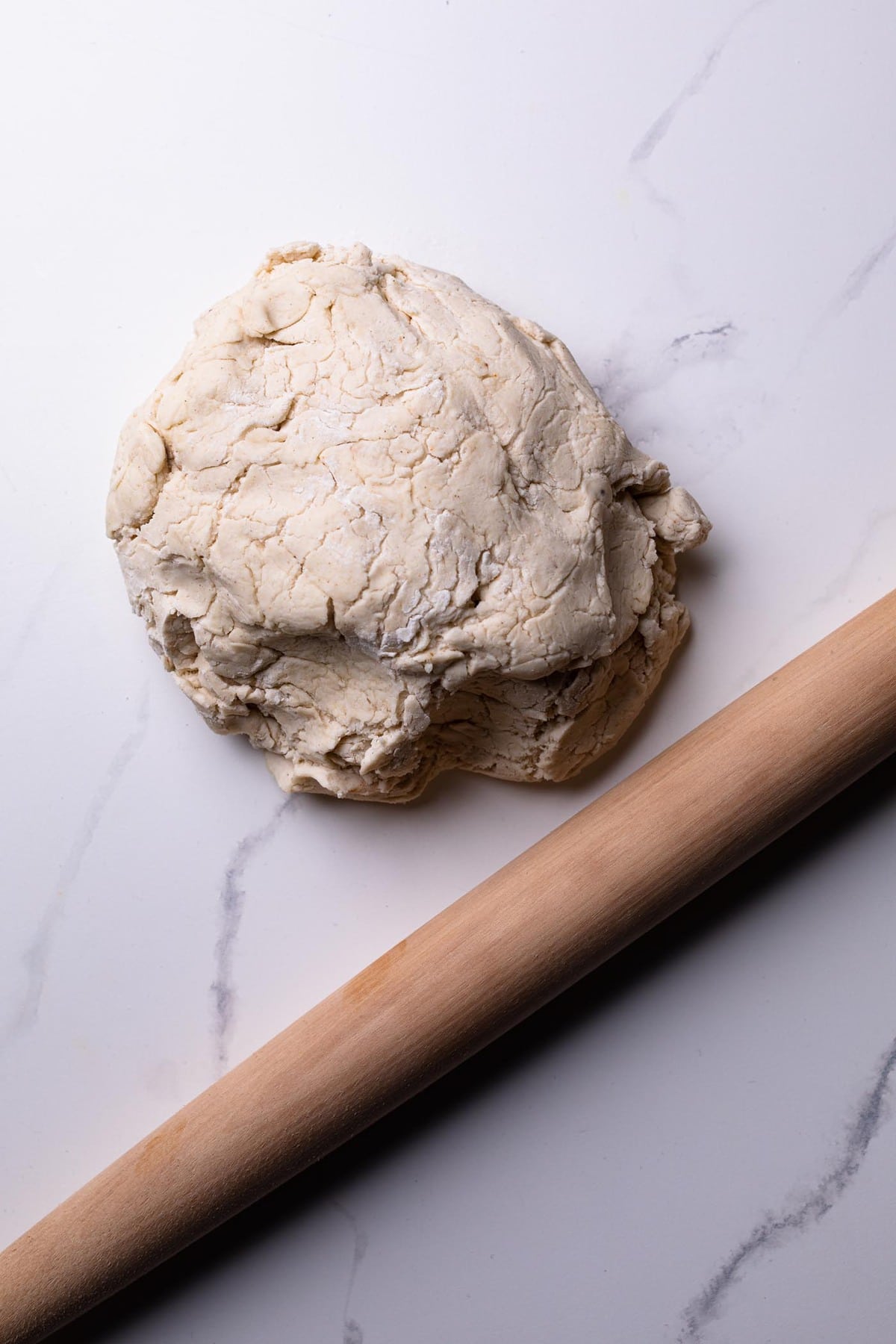 Rising and Shaping the Dough
After you mix up the dough and shape it into a ball, it needs to rest. This allows the yeast to activate so your crust puffs up nicely when baked.
Then, when you're ready to make the pizza, roll the dough into a thin rectangle or circle using a rolling pin. You can also do this directly on the pizza pan you'll bake with and use your hands. Because there's no gluten in the dough, it's easy to stretch and shape this crust.
How to Make Super Crispy Gluten-Free Pizza
If you love a crisp, crunchy pizza crust, your best bet is to cook the pizza in a pizza pan. This is a round metal tray with wholes in the bottom that allow steam to escape and air to flow around the crust as it bakes for extra crispness. I use the AirBake pan and it works every time.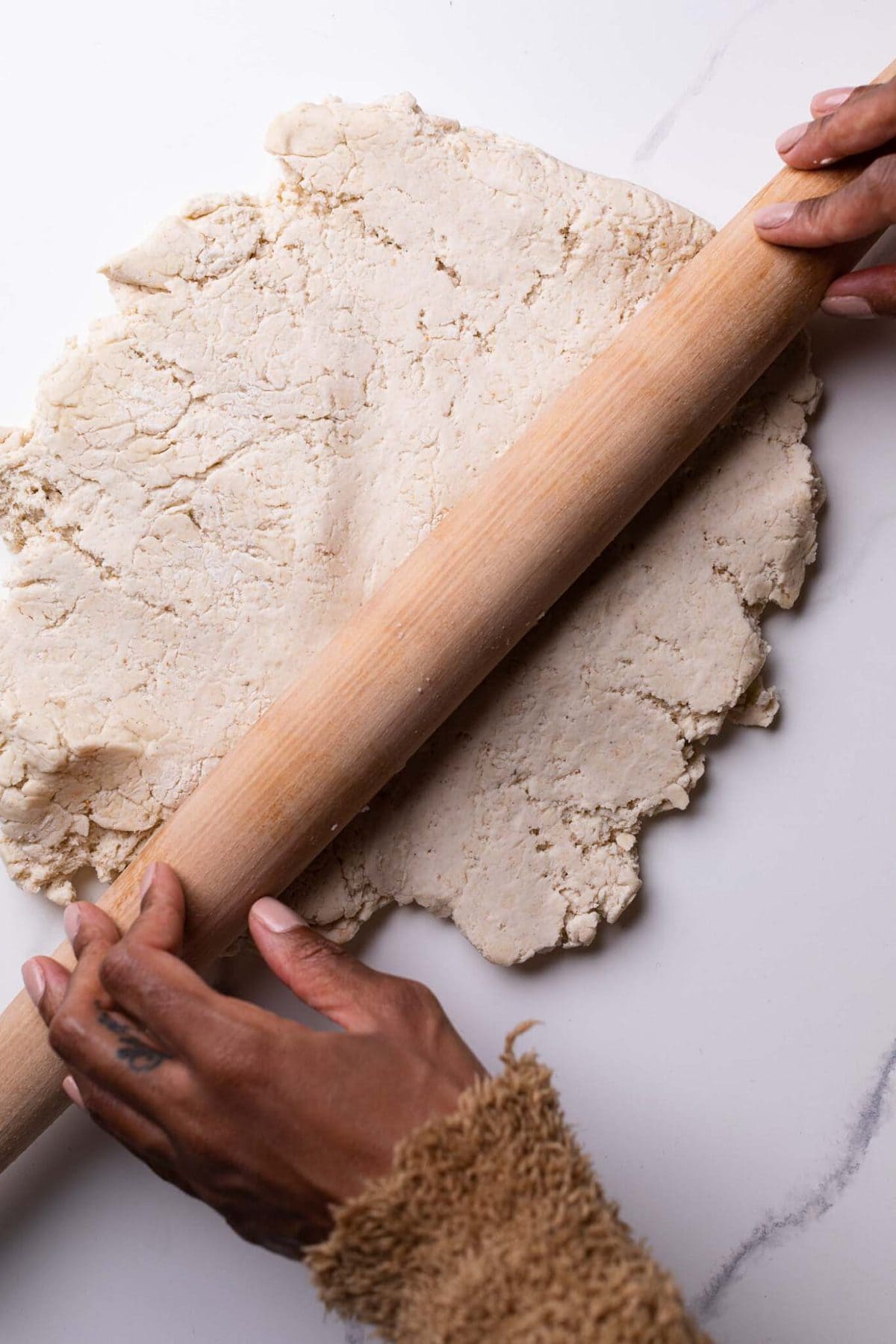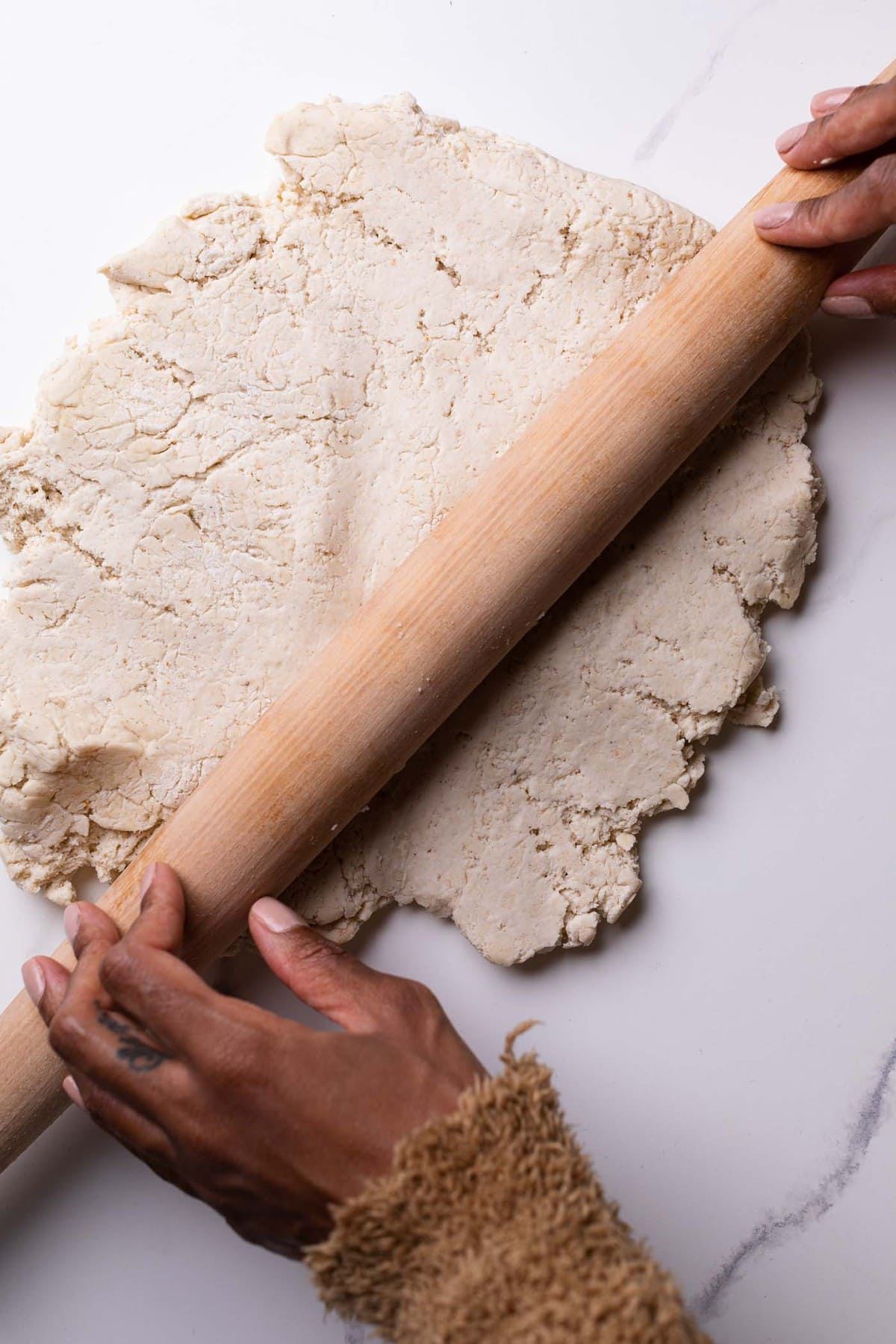 Topping Ideas For Homemade Gluten-Free Pizza Crust
This is a great go-to recipe for any pizza recipe. Here are some delicious pizza topping combinations my family loves:
Buckwheat Veggie Pizza with Chickpea + Kale Pesto Sauce
What's your favorite pizza topping combo? Let me know in the comments and I'll be sure to give it a try next time I make a gluten-free crust!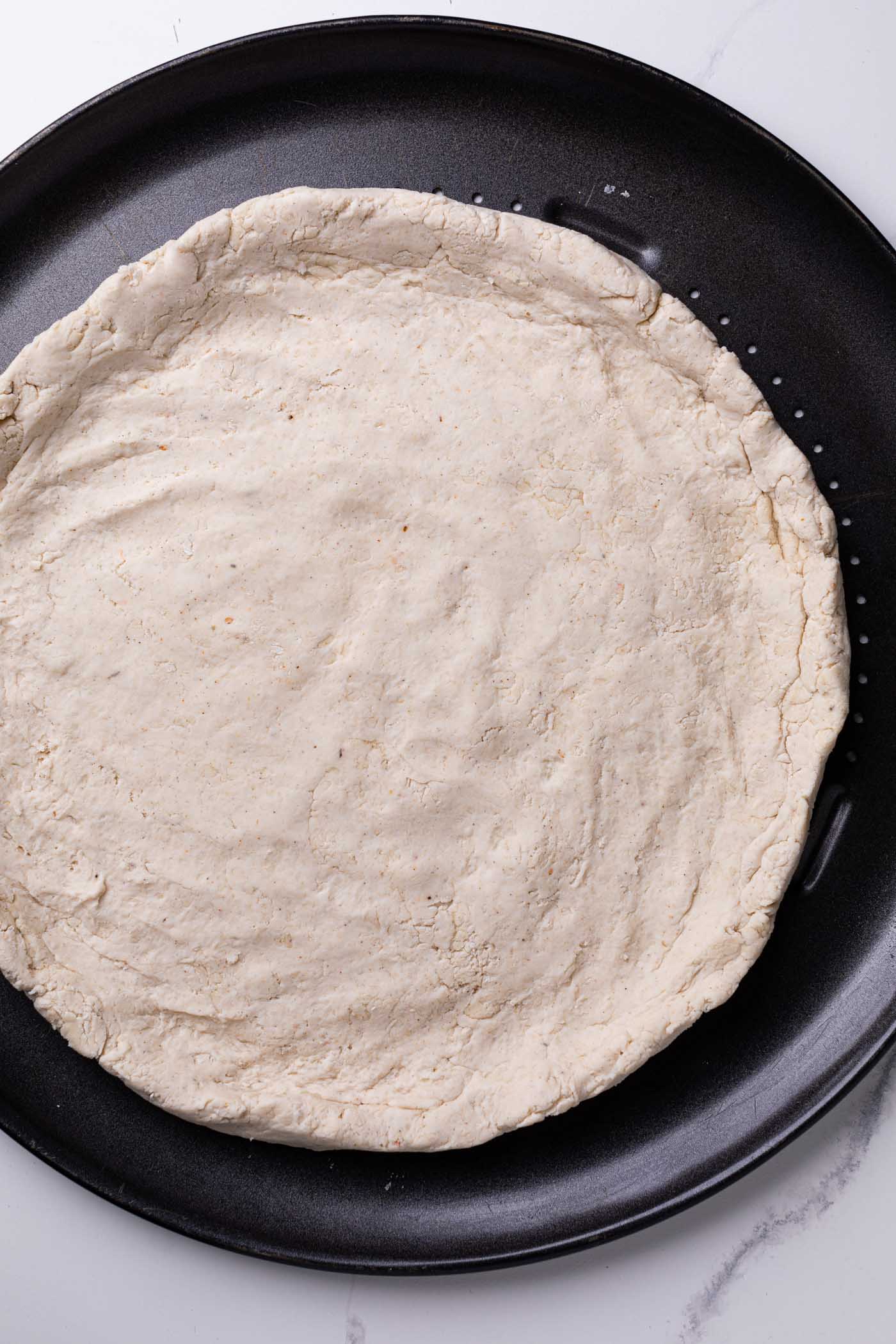 MADE OUR RECIPE(S)?
If you choose to make this Gluten-Free Pizza Crust or any other recipe from us, be sure to tag us on Instagram at #Orchidsandsweettea so that we can share the love, rate, comment below, + share!
In a large bowl, add together the yeast, sugar, and warm water, allowing it to sit to dissolve and become foamy, about 5 minutes.

In a separate bowl, whisk together the flour, baking powder, salt, and cajun seasoning, and create a medium-sized well in the center of the dry ingredients.

Pour in the yeast mixture and stir using a wooden spoon until the dough is smooth and together, about 5-6 minutes. NOTE: The dough might look a bit rough and not as smooth as regular pizza dough----that's fine!

To allow the dough to 'rest', formulate the dough into a ball and add it to a lightly greased bowl and covered, letting it sit and slightly rise for 20-25 minutes.

Once done, lightly grease a pizza pan with olive oil and place dough ball on one end of pan, evenly pressing it and flattening it out with your fingers to fit the entire pan. Gently use your finger to stretch dough until pan is fully covered and gently pinch the edges of the dough together to form the crust.

Add your favorite pizza sauce/toppings and bake as recipe instructs.
PIZZA CRUST: For a crispy pizza (especially on the bottom), I suggest using a pizza pan with holes to allow the crust to bake through nicely. I used the AirBake Pizza Pan, which can be found at Target!
STORAGE: Leftover pizza crust dough can be tightly covered in a bowl and refrigerated for up to 2 weeks. Can be frozen for up to 3 weeks.
CAJUN SEASONING: To make your own homemade cajun seasoning, see my recipe. Any leftover cajun seasoning mix can be stored in a ziplock bag for later use or used as garnish.
RESTING TIME: You can always skip this step if needed. It isn't a requirement at all. Just substitute active dry yeast with rapid rise yeast. 
RAPID (INSTANT) RISE YEAST VS. ACTIVE DRY YEAST: If you're not using the Rapid Rise Yeast for this recipe, please know that the rise time will be twice as long (about 3 hours) since regular Active Yeast doesn't work as quickly.
Easy Gluten-Free Pizza Crust