Before you jump into the kitchen to make these pancakes, these are my best tips and tricks to perfect the recipe:
When it comes to cooking pancakes, keep your heat on low. This ensures that your pancakes fully cook through without burning on the outside.
Make sure your leaveners aren't expired.
Before adding them, check that your leavener (baking powder) isn't expired. This ensures that your pancakes will rise to their highest heights.
When making the batter, stop mixing as soon as all ingredients are just combined. A few lumps are totally fine in the batter. Remember, you want airy, fluffy pancakes. They can become chewy from over-mixing.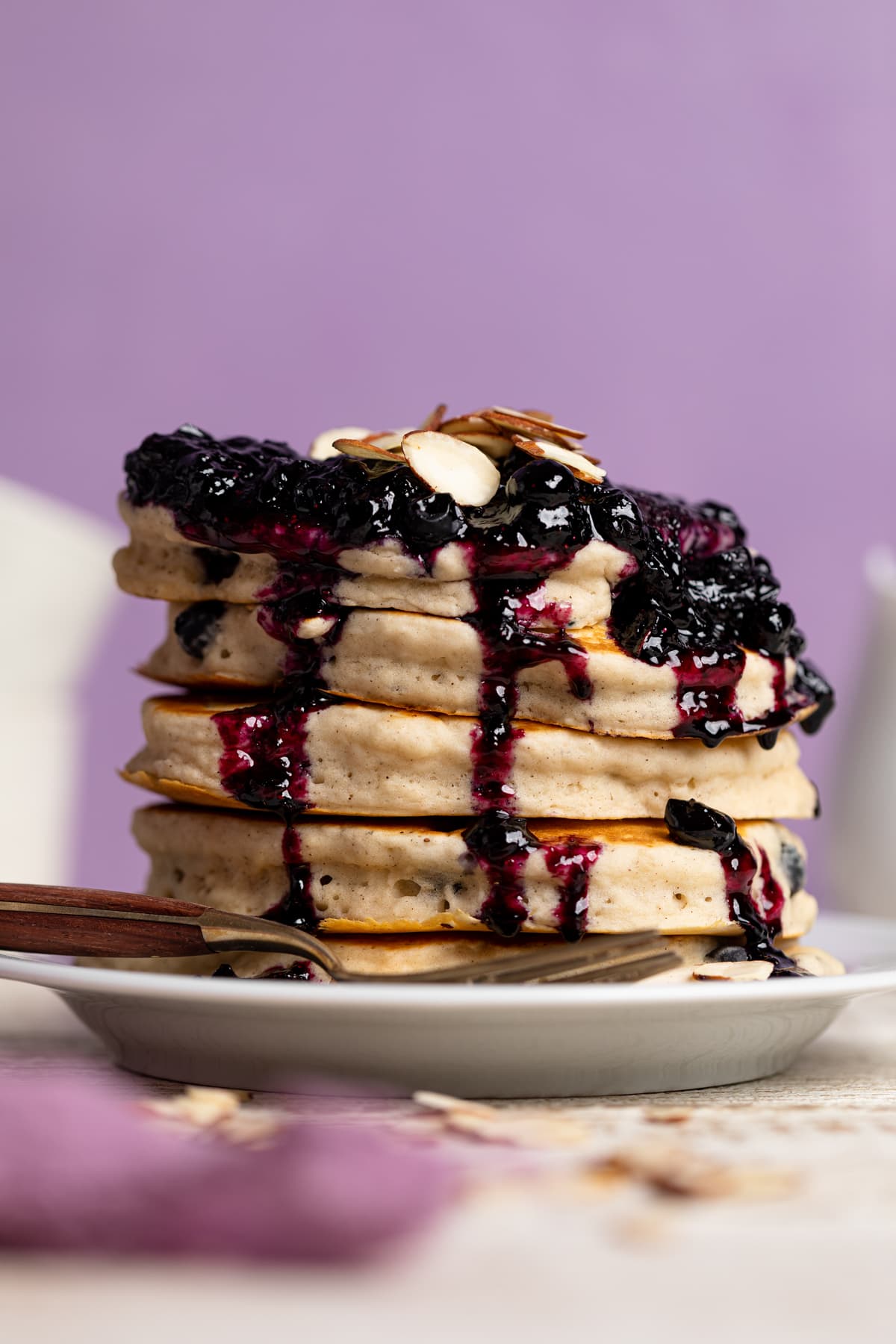 I find that using a flat cast-iron griddle works best for cooking vegan pancakes. Unfortunately, a regular sauté pan with sloped sides isn't flat enough and the sides can make it difficult to flip the pancakes.
Oil the pan, don't butter it!
I know. I'm one who loves using butter (including vegan butter ), but when making pancakes it's best to use some sort of oil (coconut, grapeseed, vegetable oil, etc). Gently wipe the oil onto the pan, you don't want to drench it. This helps avoid burns and excess smoke.
Don't flip those pancakes just yet!
I've been guilty of this in the past. Don't flip your pancakes when a little crust forms on the bottom. Nope. Only flip them when the bubbles on the surface have 'popped' and opened into holes. This is the signal that the bottom is fully cooked and ready for flipping.
That's it! Follow these simple tricks and your vegan banana pancakes will be perfect every time!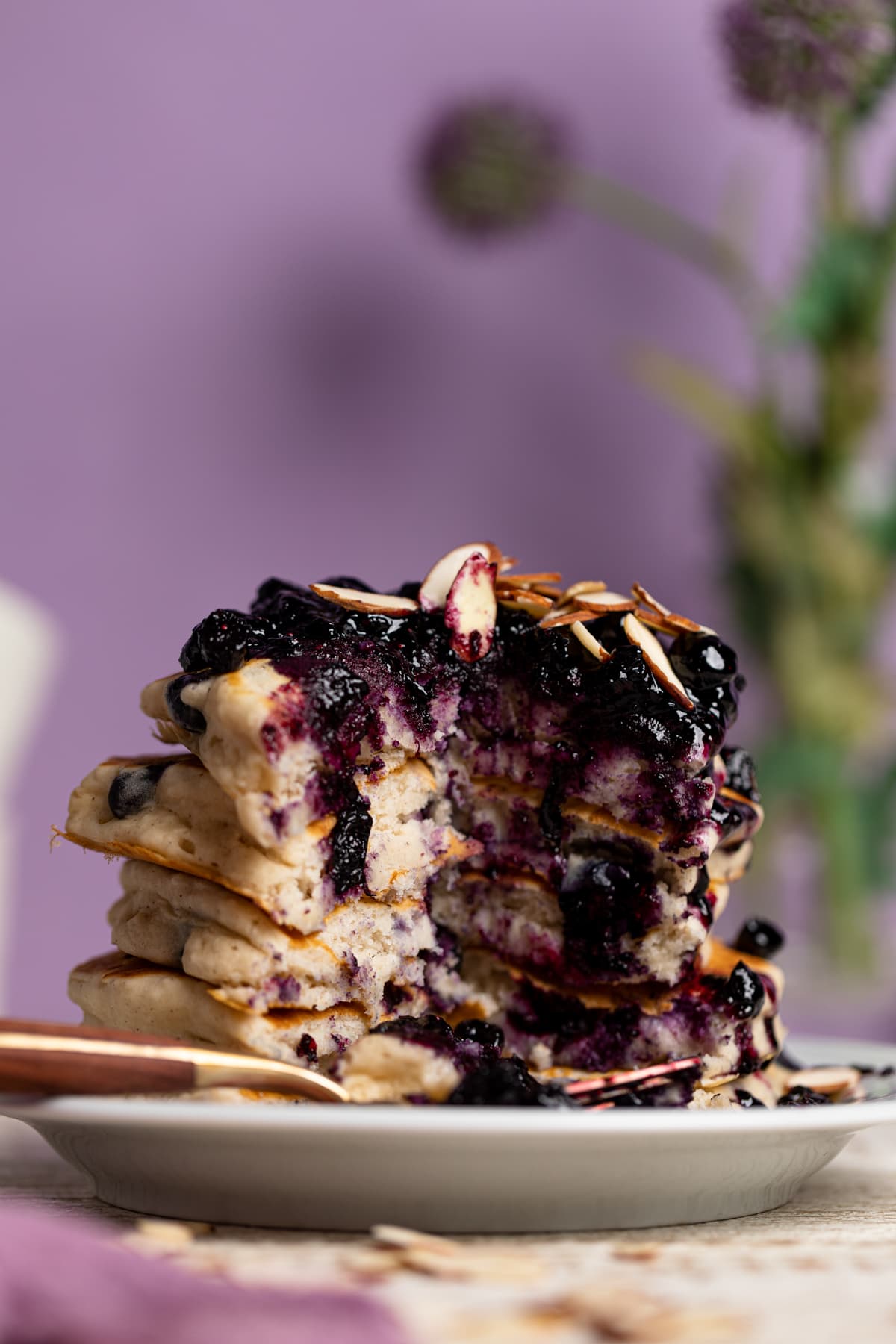 More Delicious Blueberry Recipes
Now that you've fallen in love with the blueberries in this recipe, put them to good use with these other healthy blueberry recipes:
MADE OUR RECIPE(S)?
If you choose to make these Dairy-Free Almond Blueberry Pancakes or any other recipe from us, be sure to tag us on Instagram at #Orchidsandsweettea so that we can share the love, rate, comment below, + share!