This Healthy Veggie Vegan Lasagna Soup recipe is something truly spectacular. The warmth of great flavors and succulent taste of the soft lentil green lasagna pasta makes this bowl of goodness completely irresistible. Loaded with bell peppers, tomatoes, onions, and topped with a generous amount of vegan mozzarella cheese; this recipe reminds you of a good plate of homemade lasagna without the fork.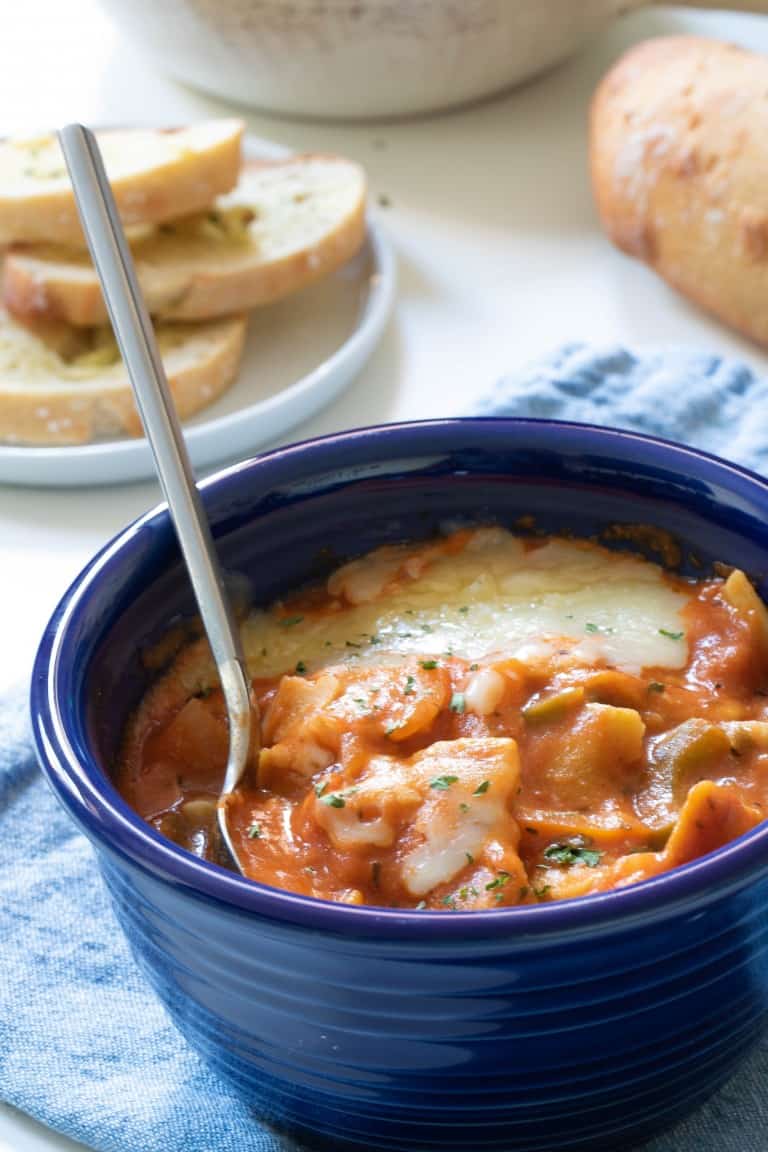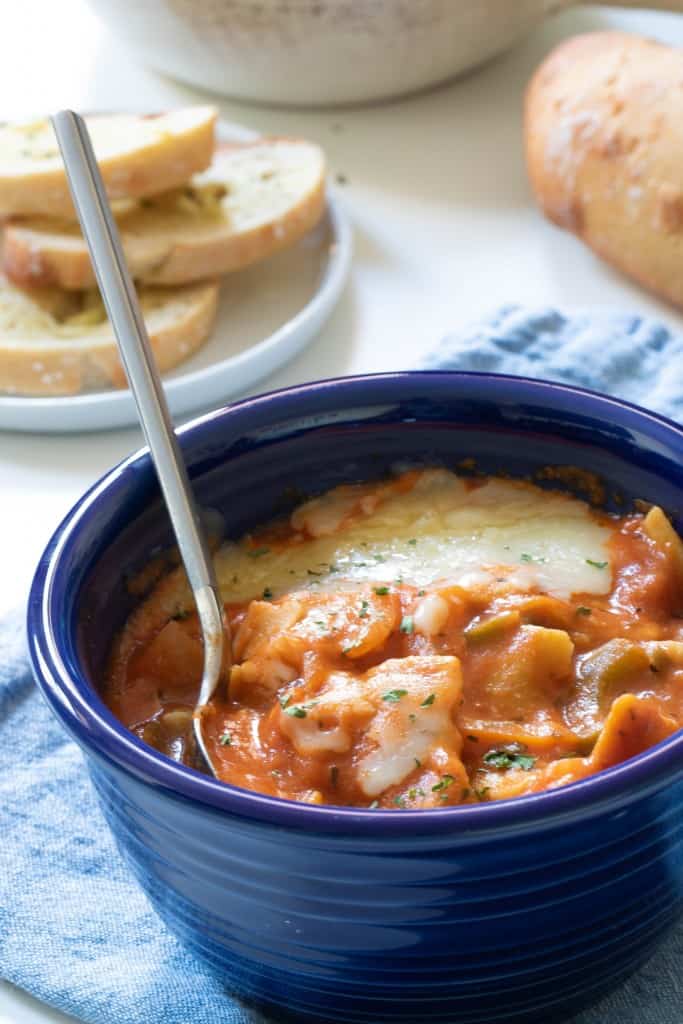 Who said you couldn't have your absolute favorite dish in another form AND healthy at that? Whoever said that LIED. This dish is certainly proof! Haha.
If you're anything like me, then Lasagna and Cheese are your faves of all time! I'm guessing the Southern in me.
But of course, since my journey of reducing my dairy intake, I've found new ways to enjoy my faves without compromising taste! That's kind of WHY I created Orchids + Sweet Tea!
OK, so at first it was because I enjoyed sharing my food creations with you all, BUT it later transitioned into being more intentional with my health, which gained a ton of traction AND here we are!
Now, you can find a ton of healthier versions of childhood faves, traditional stuff, and new faves!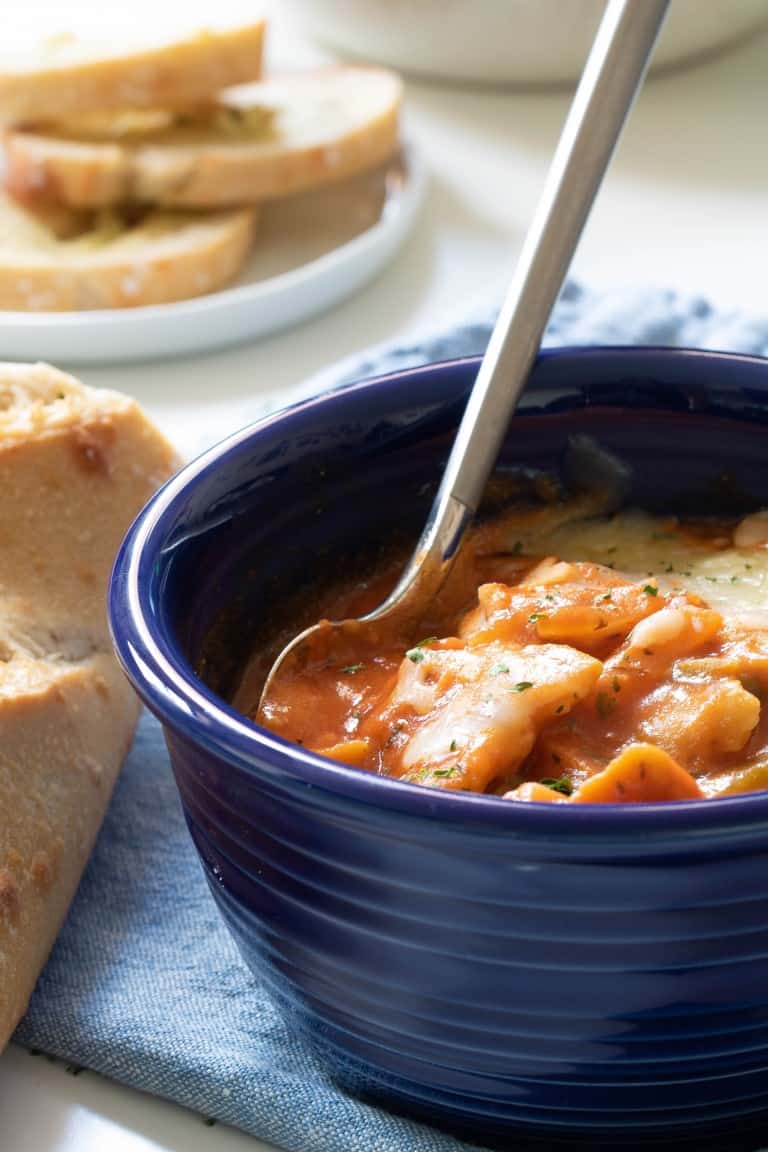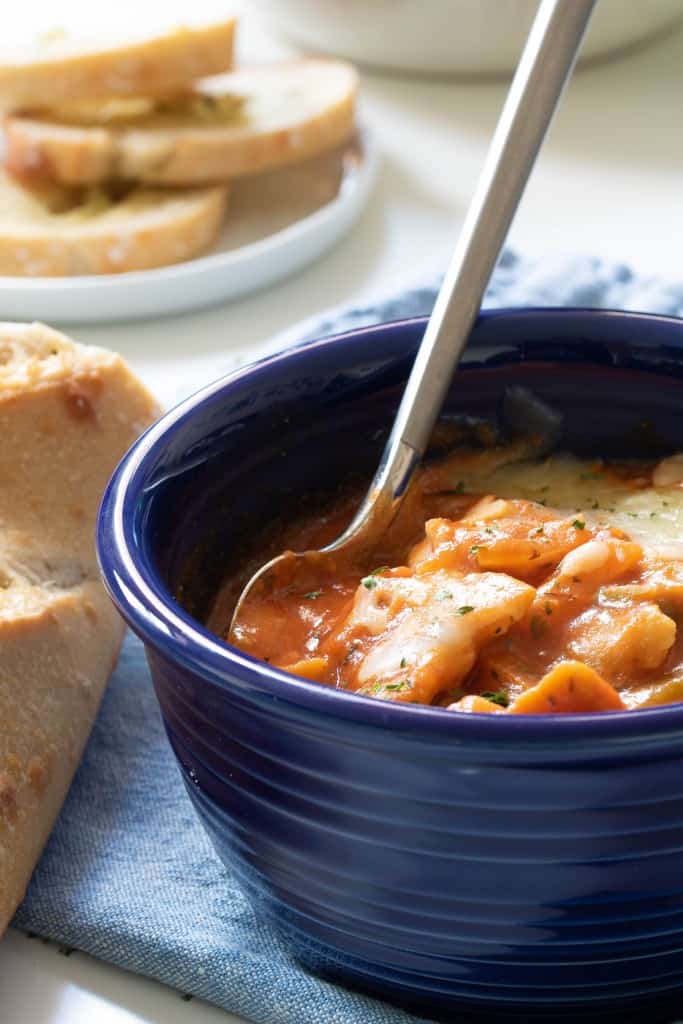 OK, so let's talk about how 2019 has been thus far. Personally, it's been such a world-wind of stuff, emotions, and thoughts for me.
For one, there are so many goals and aspirations that are coming up for me—all at once, especially for Orchids + Sweet Tea. Honestly, it can be a bit overwhelming, BUT we have to make it a mission to breathe through it and take things one step AND one goal at a time.
Overwhelm just happens out of fear. Fear happens out of our feelings of not being in control. The funny thing is—everything can't be in our control and we have to be OK with that.
Sorry for my rant, but I felt that someone needed to hear that (or see it—since it's words and not audible! Haha).
So, if you're feeling a little overwhelmed in the New Year, just know that you aren't alone and we can get through this. Nothing happens by chance and EVERYTHING is planned and ordained by our creator (God).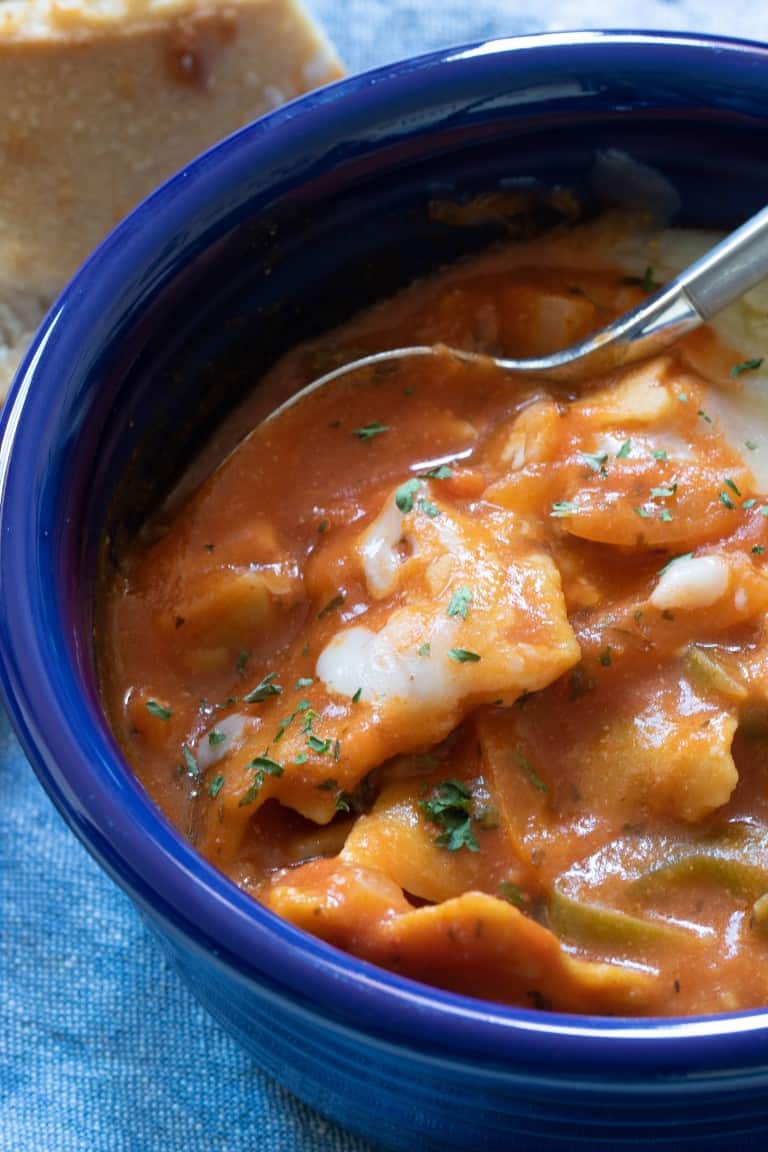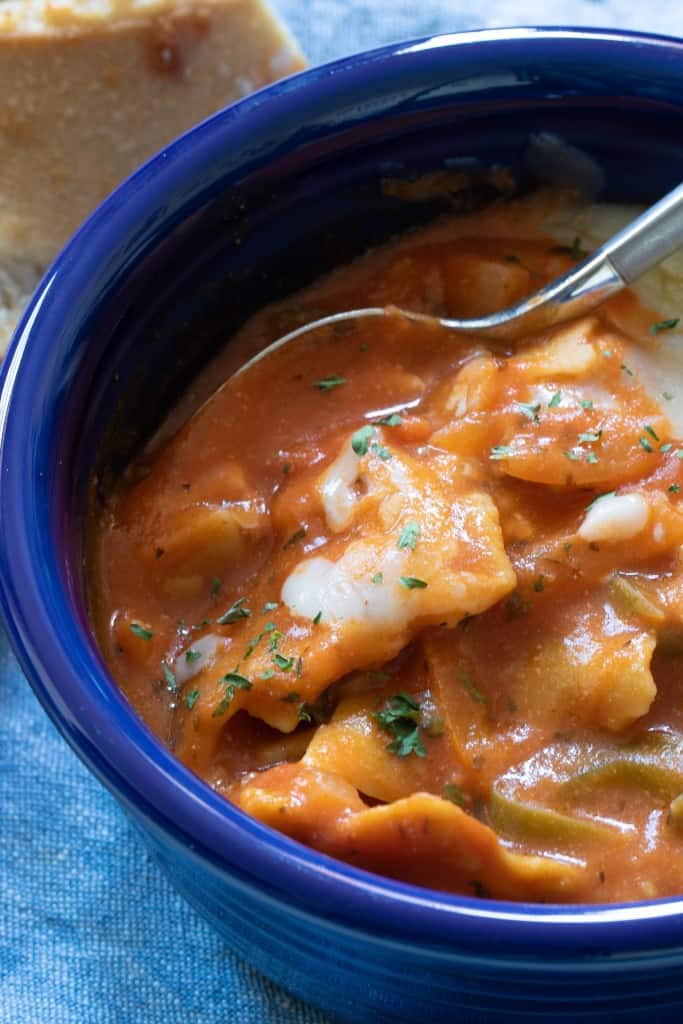 Now, back to this recipe. I'm truly excited to share this with you guys because it's something that is SO DELICIOUS, but almost didn't turn out as envisioned. Can I be honest?
When it comes to Food recipes (Not Sweets!), I find it VERY hard to make them always photogenic! Granted, there are some foods that just dances in beauty in the camera frame (like this Onion, Spinach, Tomato, + Parmesan Quiche)–isn't it just gorgeous? YES, I know.
It literally took a few shots and we had the best of the best set, photo-wise. Oh and let's not forget these  Kale Spinach Pesto + Tomato Bruschettas or Spicy BBQ Lentil Quinoa Vegan Burgers—just awesome!
However, that isn't always the case! Sometimes, I'm wielding and rotating the dishes so many times to get a "photogenic" shot to the point of no return–LITERALLY! Haha.
Thankfully, I eventually catch it's good side and I'm happy! Of course, since I'm not professionally trained in neither photography OR food styling OR cooking/baking, all of this is learned through experience AND a ton of trial + error.
So, if you're not yet professionally trained in whatever you are currently pursuing, don't let that stop you! START THAT THING! Build as you go.
Train as you go. Learn as you go. Sorry that this turned into another Inspiring moment, BUT it just oozes out of me. I love to let others know that you can do it too—even when it looks like you don't have it altogether like me.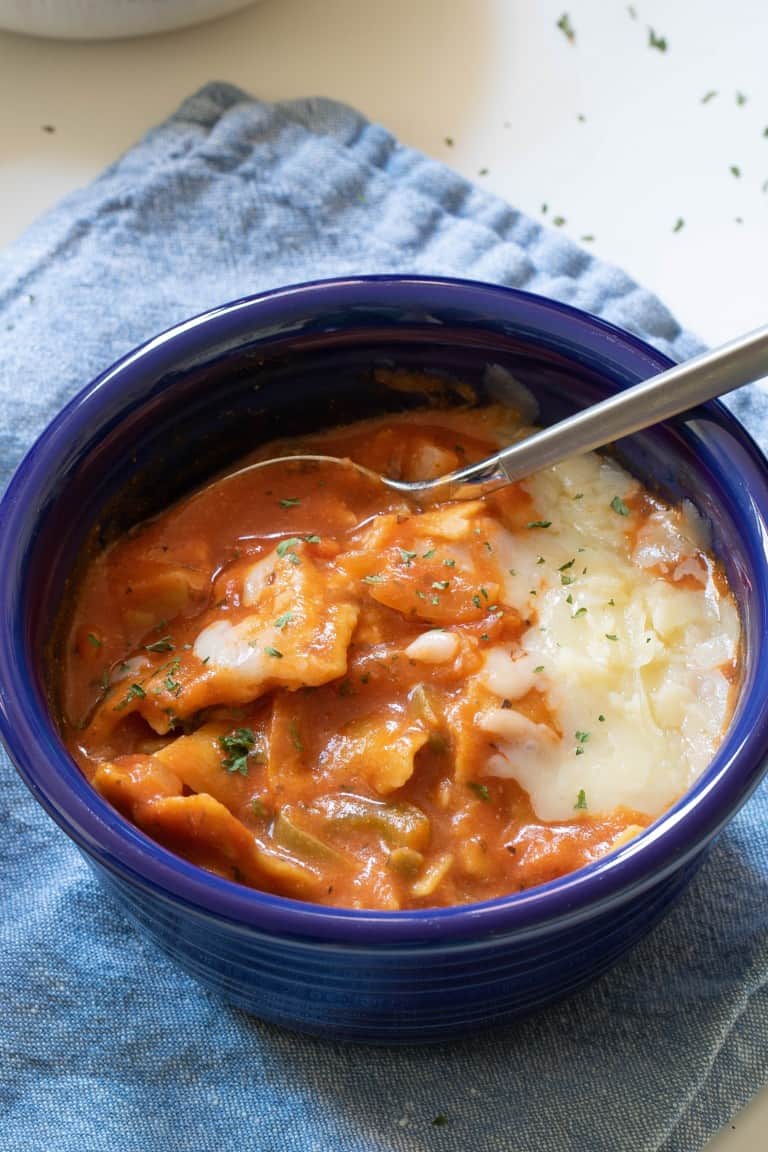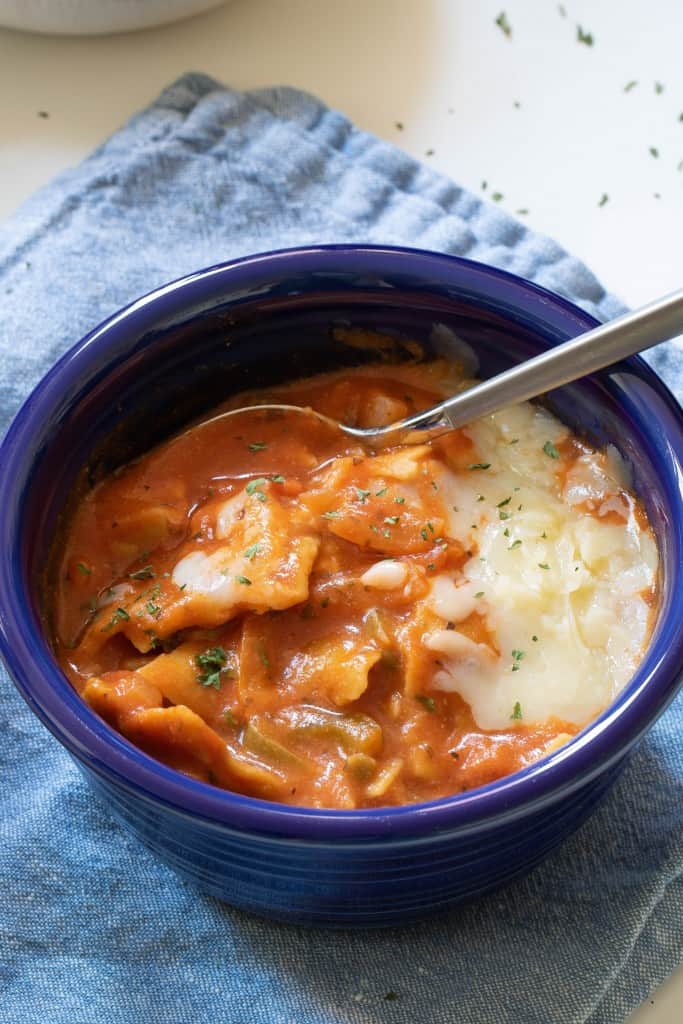 Alright, so I think we can dig into this recipe at this point–shall we?
Heat a large dutch pot over medium-high heat and add 1 Tbsp of Extra Virgin Olive Oil.
Once heated, add diced red onions and sauté until translucent and fragrant.
Add garlic, bell peppers, and diced tomatoes, stirring for about a minute or two.
Season with sea salt, black pepper, dried thyme, dried basil, and dried oregano.
Add the water and bring to a boil, stirring occasionally.
Once boiling, add tomato sauce, nutritional yeast, spinach (optional), and lasagna sheets, gently stirring to incorporate. Reduce heat to low so that it continues to simmer.
Simmer for 25-30 minutes, stirring occasionally.
Once fully cooked and lasagna shells (I love the Explore Cuisine brand!) are tender, remove from heat and serve hot with sprinkles of vegan mozzarella cheese (I love the Daiya Foods brand!) on top (which will melt nicely!), dried parsley, and a side of Crostini bread.
Bon Appetite!
MADE OUR RECIPE(S)?
If you choose to make these Healthy Veggie Vegan Lasagna Soup or any other recipe from us, be sure to tag us on Instagram at #Orchidsandsweettea so that we can share the love, rate, comment below, + share!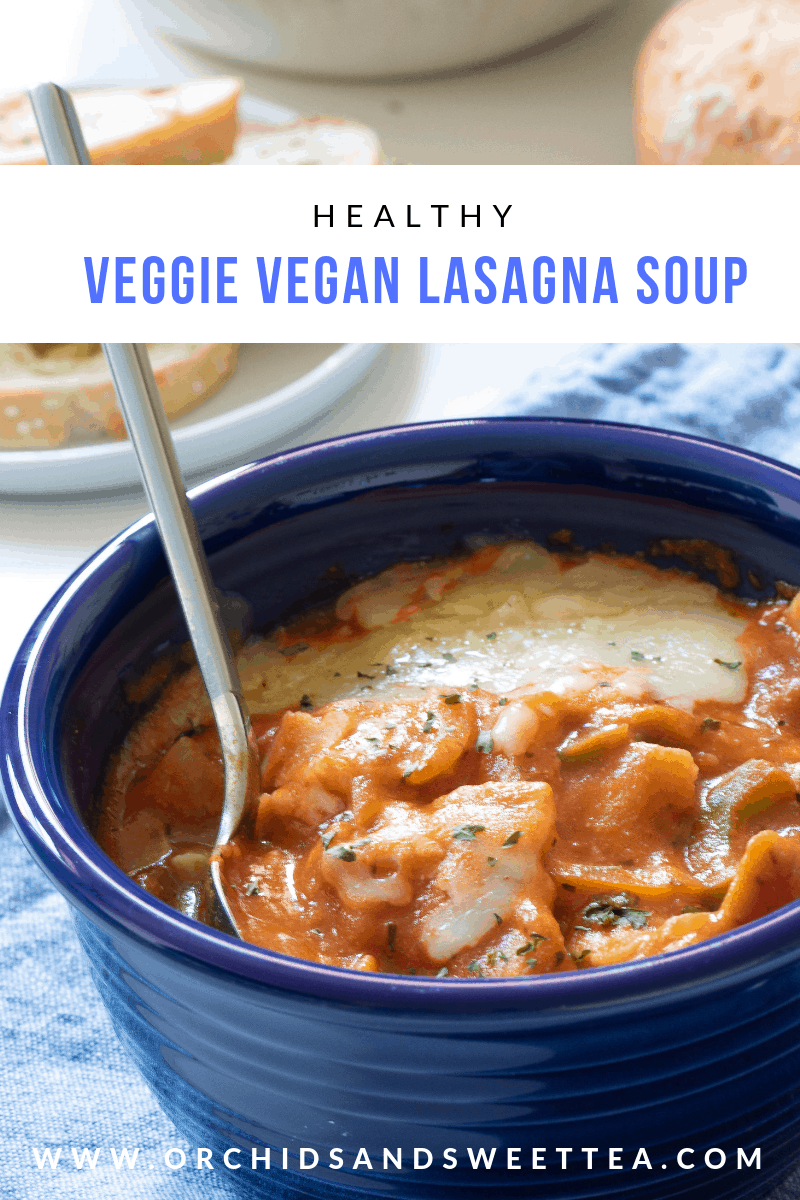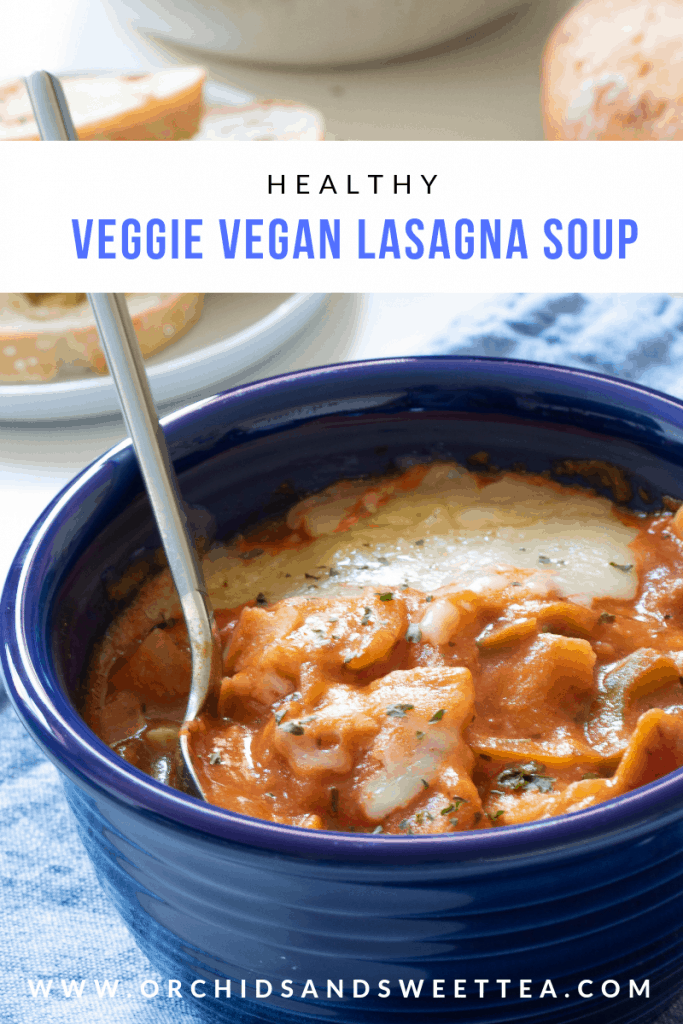 1

Tbsp

Extra Virgin Olive Oil

1

red onion, chopped

2

garlic cloves, minced

2

cups

diced tomatoes

1-2

bell peppers, diced

1

cup

spinach, chopped (optional)

3

cups

fresh water

1

(15 oz) can

organic tomato sauce

1

Tbsp

dried basil or basil leave

1

Tbsp

dried thyme

1/2

tsp

black pepper

1

Tbsp

dried oregano

2

Tbsps

nutritional yeast

6-8

organic Green Lentil Lasagna sheets

(I used Explore Cuisine)

1/2

cup

vegan Mozzarella "cheese" shreds

(I used Daiya Food)
For Storage: Add any leftovers to a tightly sealed container and refrigerate for up to 3 days. 
NOTE: The amount of liquid added depends on the desired consistency. For a thicker, heartier soup, add 1/2 cup less water. For less thickness, add 1/2 cup of water in addition to the recipe amount.
Healthy Veggie Vegan Lasagna Soup.