Turn your cravings into a delicious reality with our handpicked selection of 21 Soul-Satisfying Southern Comfort Food Recipes. This isn't just your ordinary recipe roundup; it's a treasure trove of finger-licking good comfort food dishes that will warm your soul. From mac n' cheese to an abundance of mouthwatering pies, these recipes are designed to fill your belly and lift your spirits, Southern style! Get ready to feast like a true Southerner with these mouthwatering comfort food recipes!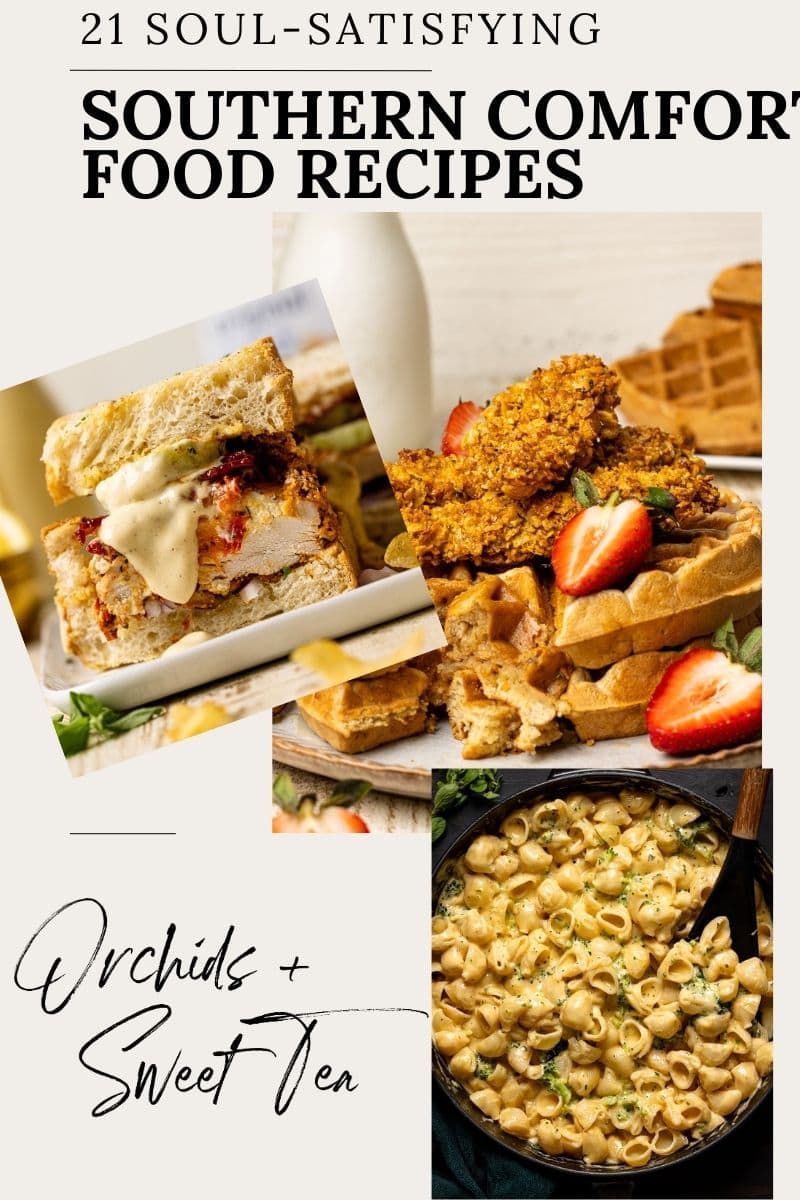 Southern Comfort Food Roundup!
I can't believe it took me this long to round up my all-time favorite Southern comfort food recipes to share with you here on Orchids + Sweet Tea. These recipes are more than just dishes; they're a part of my story, and I've thrown in some healthy twists to make them even more special. From the cherished classics— like mac and cheese and plenty of mouthwatering fried chicken that has warmed my heart for years to some exciting new versions that'll make your taste buds tingle.

This collection of 25 Soul-Satisfying Southern Comfort Food Recipes is like a delicious trip down memory lane. So, get ready to savor those beloved flavors in a whole new way, sprinkled with a touch of nostalgia and a dash of healthy goodness. This is comfort food at its finest, my friend!
Jump to:
21 Soul-Satisfying Southern Comfort Food Recipes
My handpicked selection of the absolute best savory + sweet Southern Comfort Food. These recipes capture the heart and soul of Southern cuisine in every mouthwatering bite.
Y'all, let's kick things off with a BANG – introducing the Southern Crispy Oven Fried Chicken recipe! Double-seasoned for an extra burst of flavor, coated with a crispy blend of cornflakes and breadcrumbs. It's the perfect addition to any meal and is unbelievably crunchy. You won't believe how delicious and crispy this chicken recipe turns out! Completely dairy-free. Gluten-free, Air Fryer, + Make Ahead options.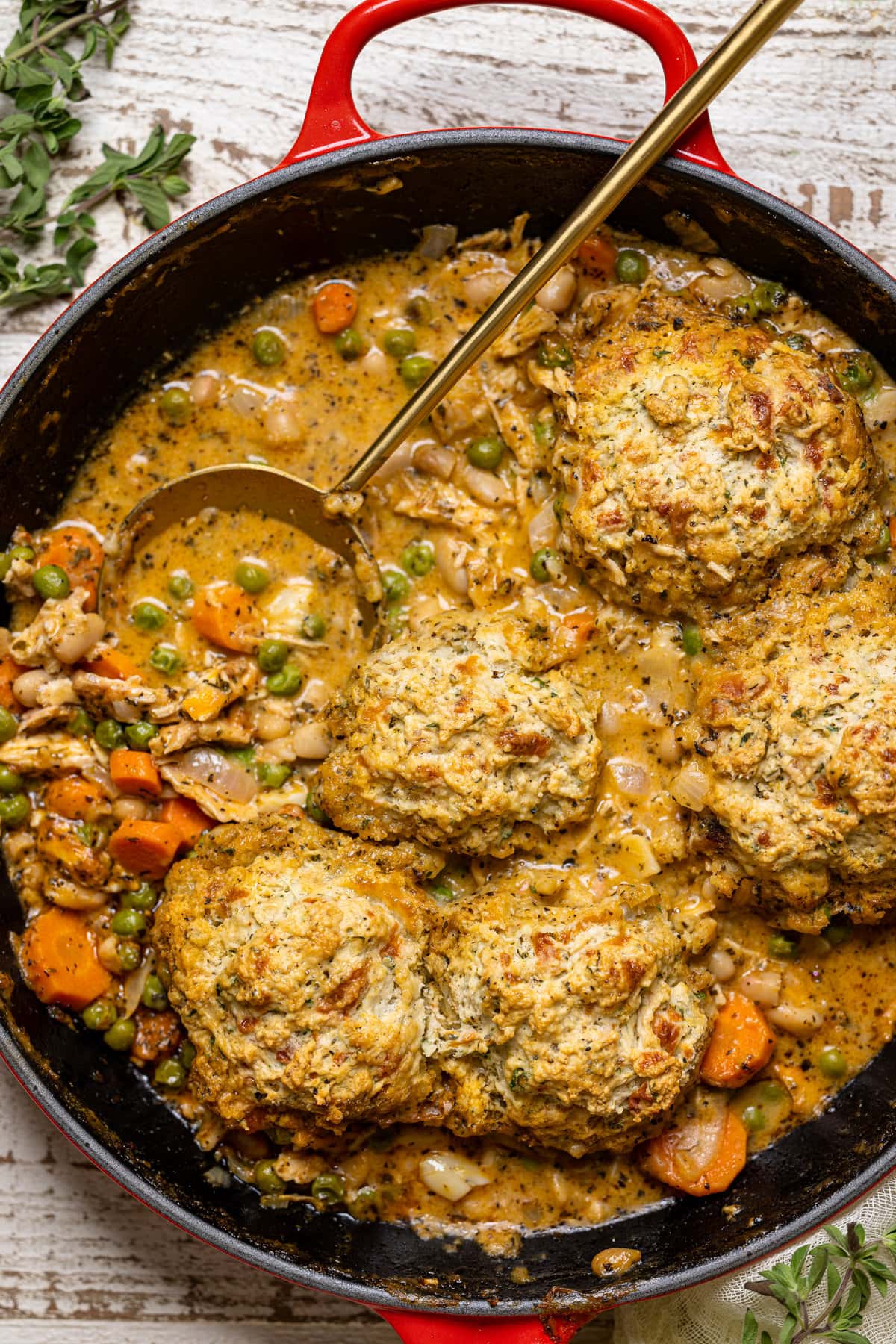 Warm and comforting-- This Chicken Pot Pie with Biscuits is the perfect comfort food. Experience the classic creamy filling nestled under a buttery, cheesy, and herby biscuit topping that takes it to a whole new level of deliciousness. Vegan + Gluten-Free options.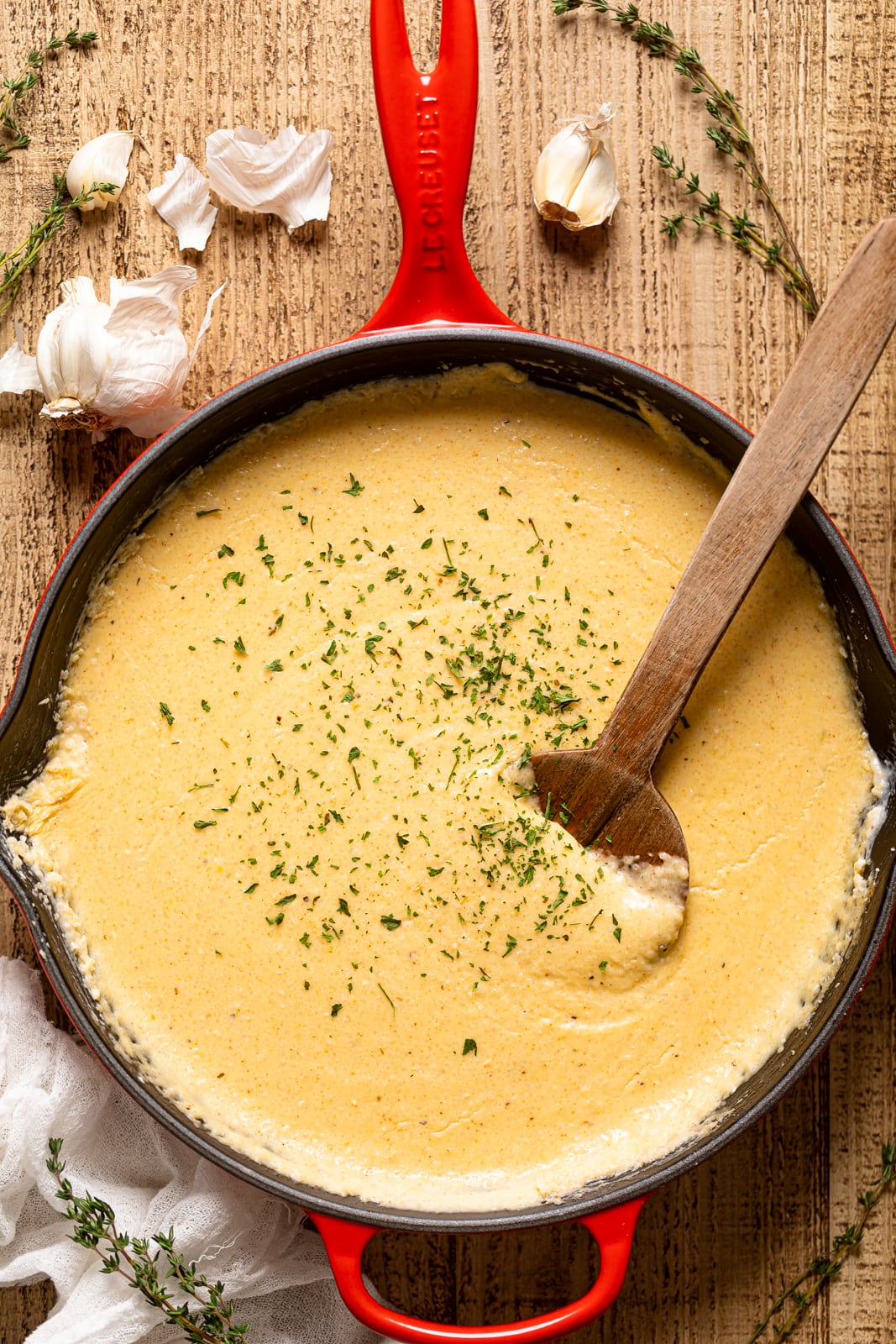 Learn how to make Creamy Southern Cheese Grits--A side dish fit for any meal, be it lunch, dinner, or a breakfast extravaganza! This timeless Southern grits recipe boasts an irresistibly creamy texture, enhanced with a medley of spices and an abundance of luscious melty cheddar cheese. Plus my top tips for making the best grits you've ever had. Completely Gluten-free + Vegan Option.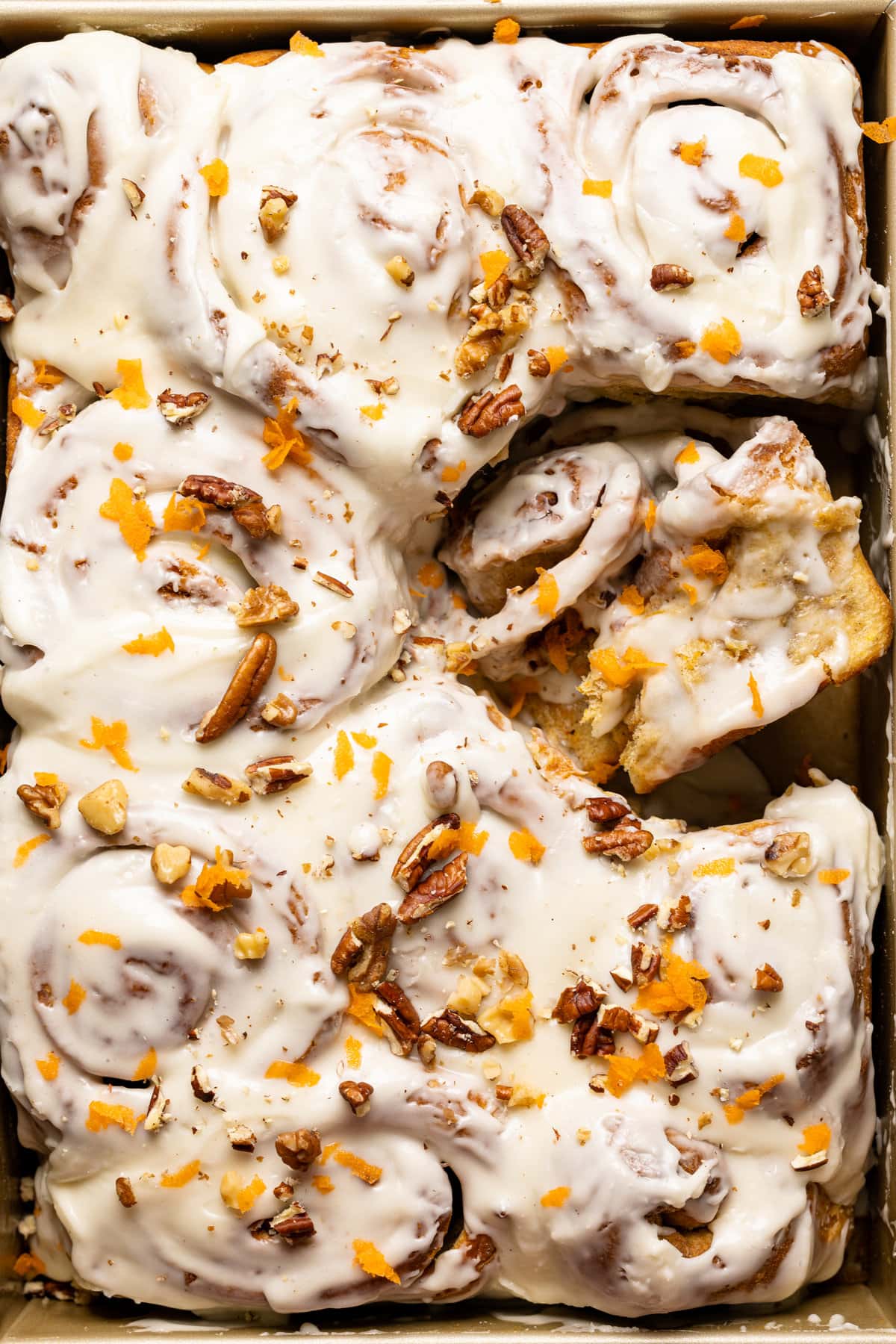 These Southern-Style Carrot Cake Cinnamon Rolls are the perfect addition to your baking list. Fluffy cloud-like cinnamon rolls meet the classic deliciously Southern spiced carrot cake, a match made in oven-heaven. Super fluffy, thick, sweetly filled with warm spices, and topped with a light citrus cream cheese glaze. Overnight, Vegan, + Gluten-free options available.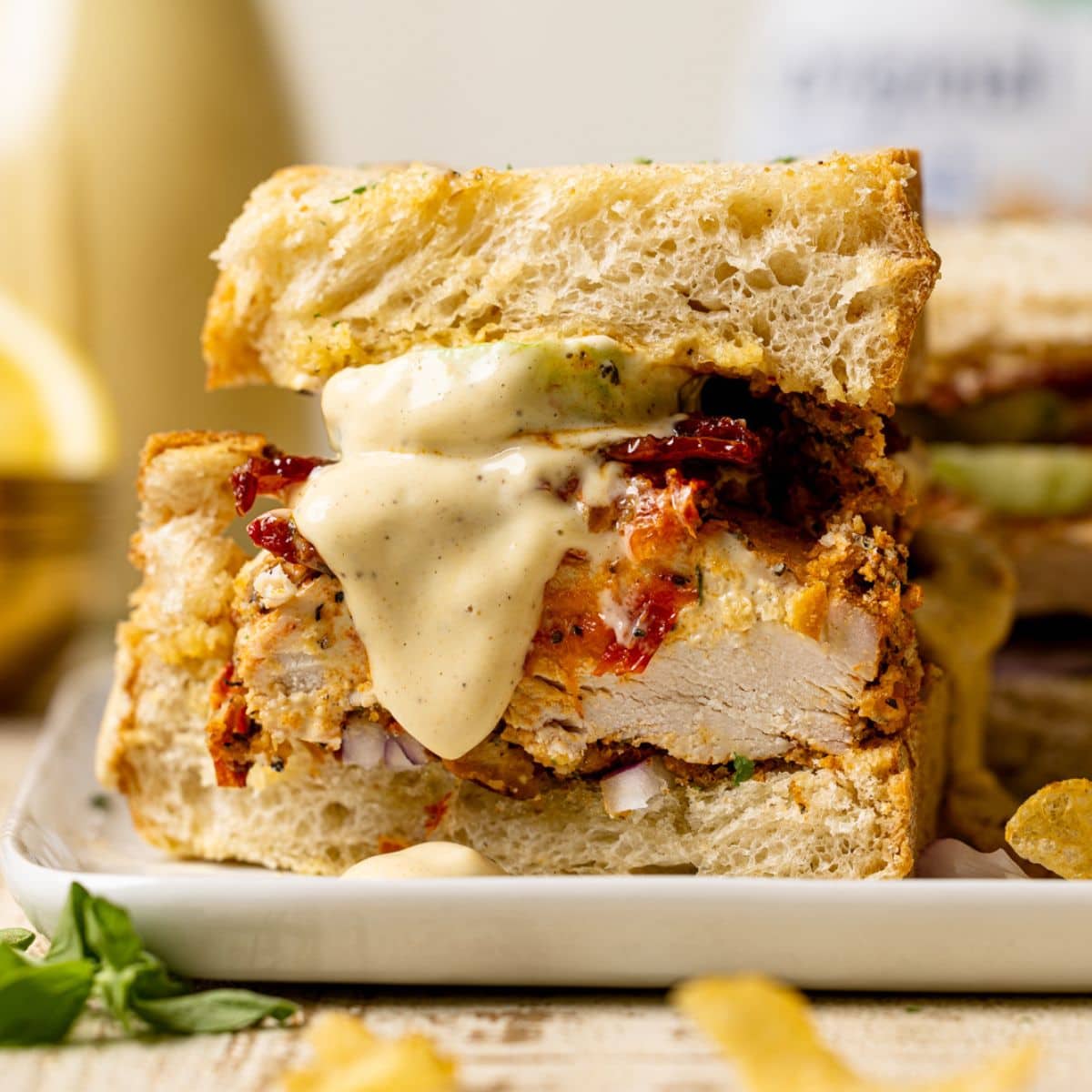 Indulge in the comforting flavors of the South with this Southern Honey Mustard Chicken Bacon Sandwich. Perfect for backyard barbecues or a satisfying lunch, this impressive sandwich is a sure crowd-pleaser! Gluten-free option.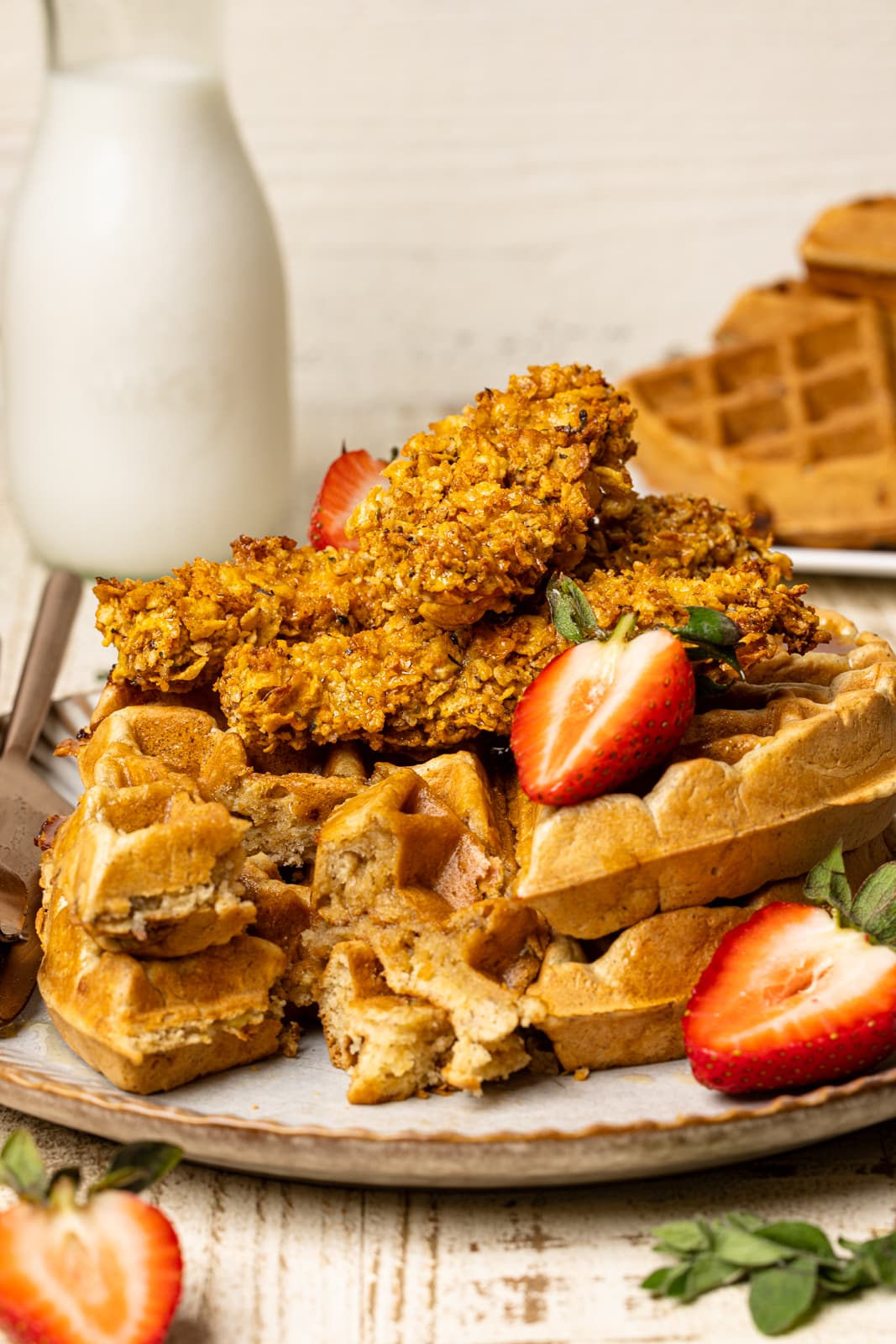 Create the most classic dish that's guaranteed to get the entire family linking their fingers-----Southern Chicken and Waffles. No need for frying, yet the chicken is well seasoned + extra crispy, and the waffles are as tender as they need to be! Completely dairy-free. Gluten-free, Air Fryer, + Make Ahead options.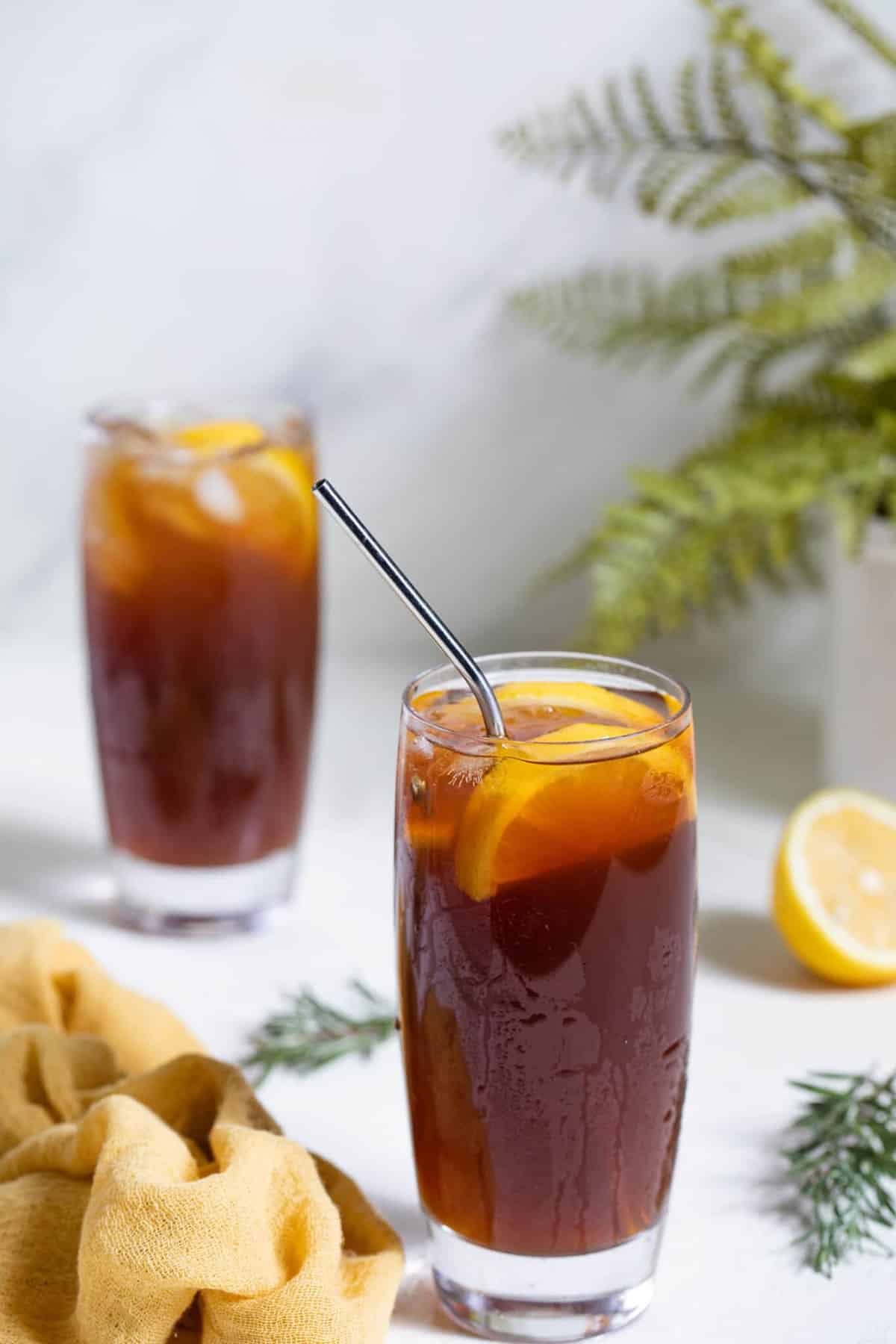 Okay, I know it's not technically a 'food' but it's a staple I couldn't not include... And you need something to wash down all this food! Indulge in Southern nostalgia with this Traditional Southern Iced Sweet Tea recipe. The perfect marriage of refreshing coolness and delightful sweetness that brings a taste of tradition to every satisfying sip!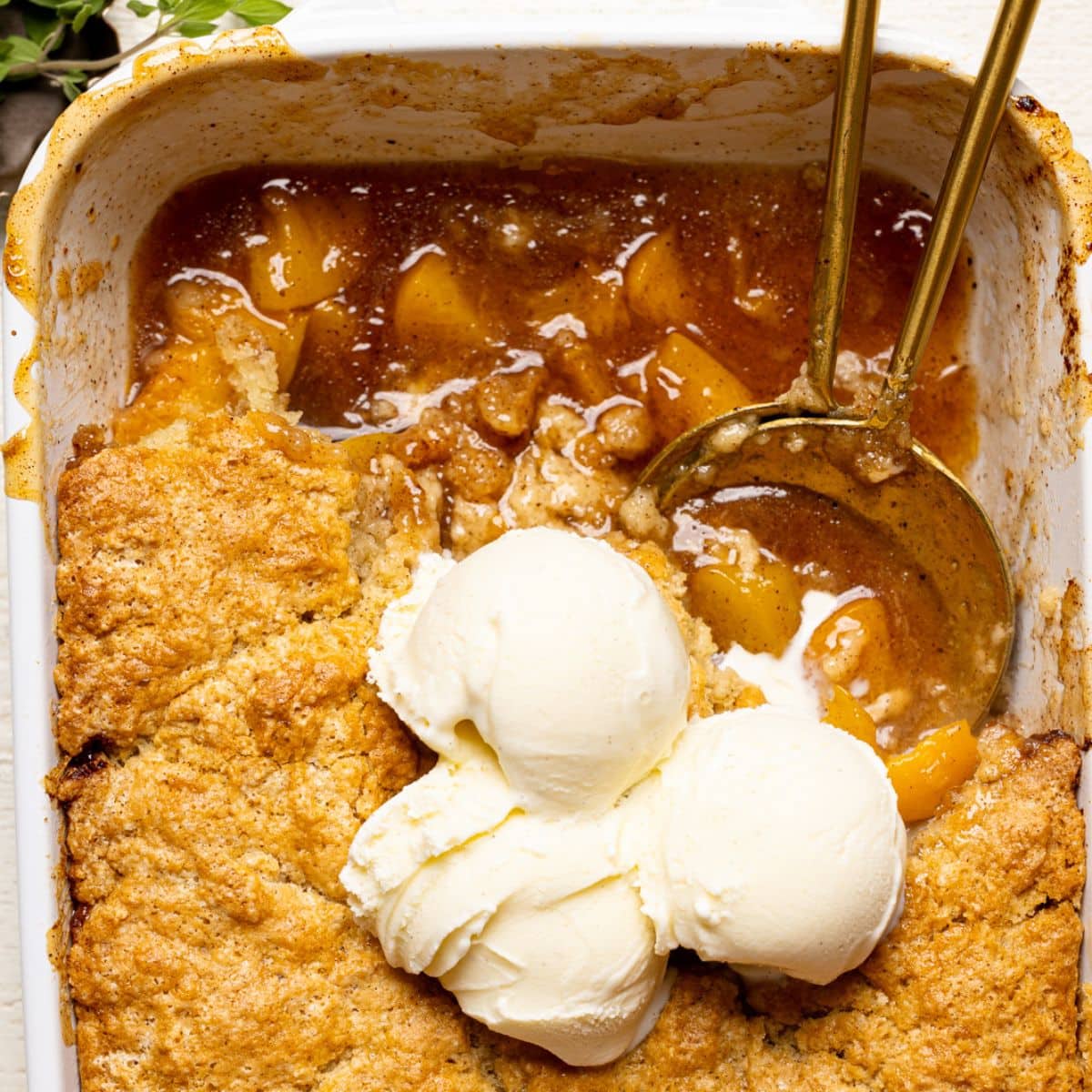 This Easy Southern Peach Cobbler [with Canned Peaches] is an old fashioned way to whipping together this timeless dessert often enjoyed with a few scoops of ice cream for a real treat for the entire family! Vegan + Gluten-Free options.
It's hard to believe how comforting, creamy and flavorful these Spicy Southern Shrimp + Grits are. Topped with spicy sautéed shrimp and based with a beautifully creamy cheesy blanket of Southern grits, this easy meal is sure to please to be a major crowd-pleaser! Dairy-free option.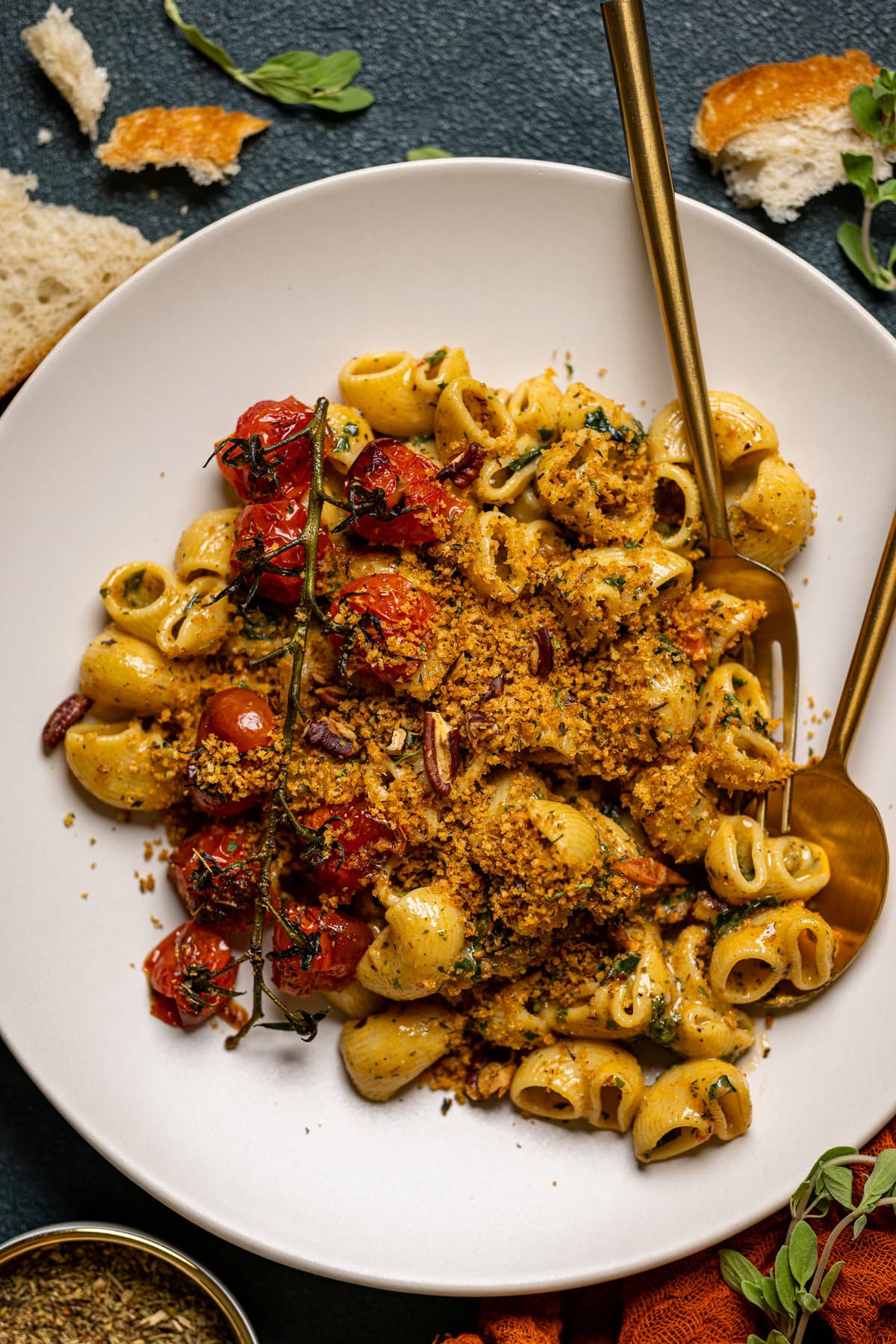 This Vegan Southern-Style Cajun Pasta is topped with buttery pecan breadcrumbs and a creamy dairy-free + vegan cajun-infused parmesan sauce. And easy, quick family-friendly meal for any night of the week. Gluten-free + Nut-free options.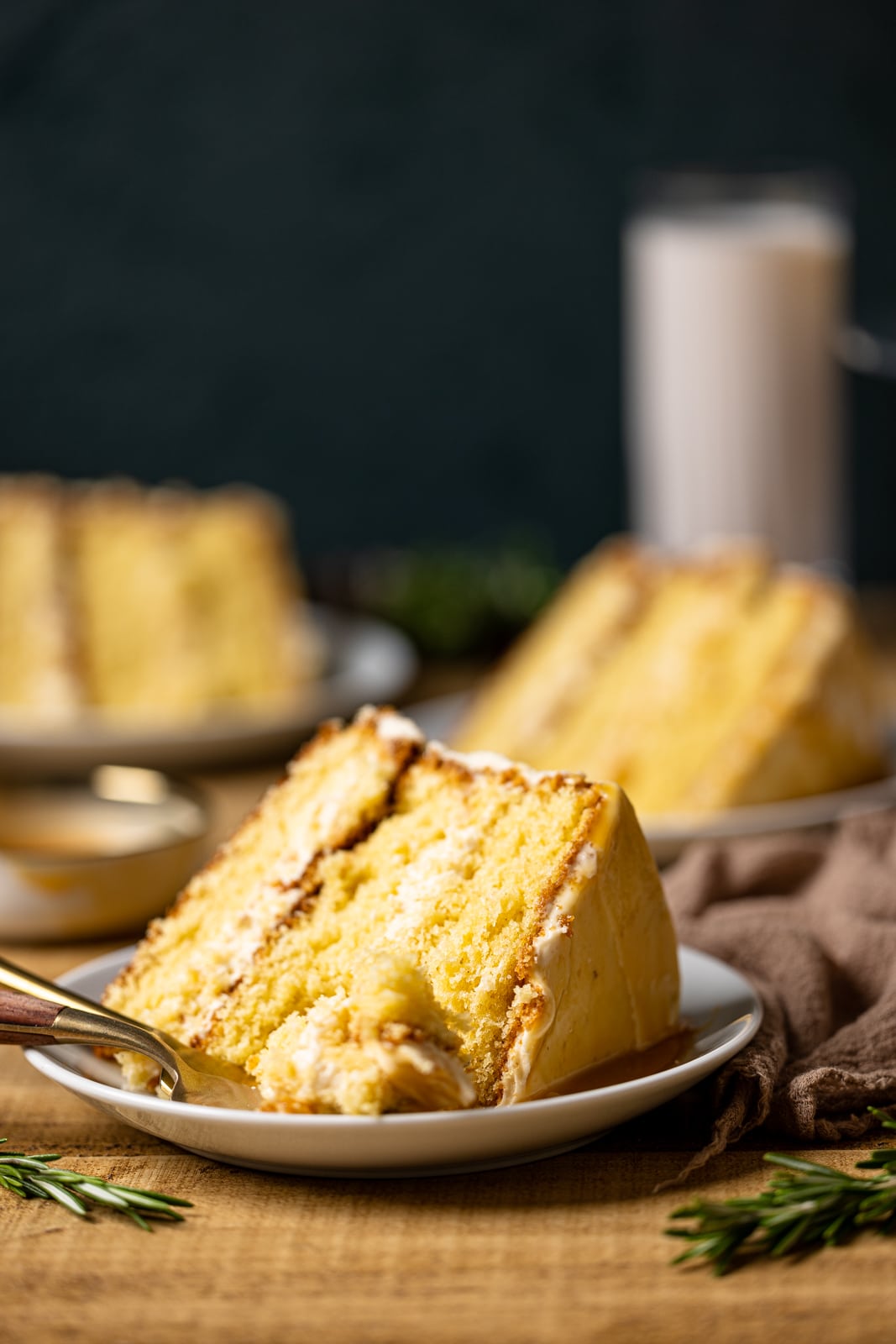 This Best Southern Salted Caramel Cake recipe comes super moist, fluffy, and full of delicious buttery and caramel flavors--- thanks to the salted caramel infused in the cake itself, in between each layer, and drizzled atop the vanilla buttercream. It's the perfect sweet indulgence for every occasion and season. Vegan + Gluten-free options.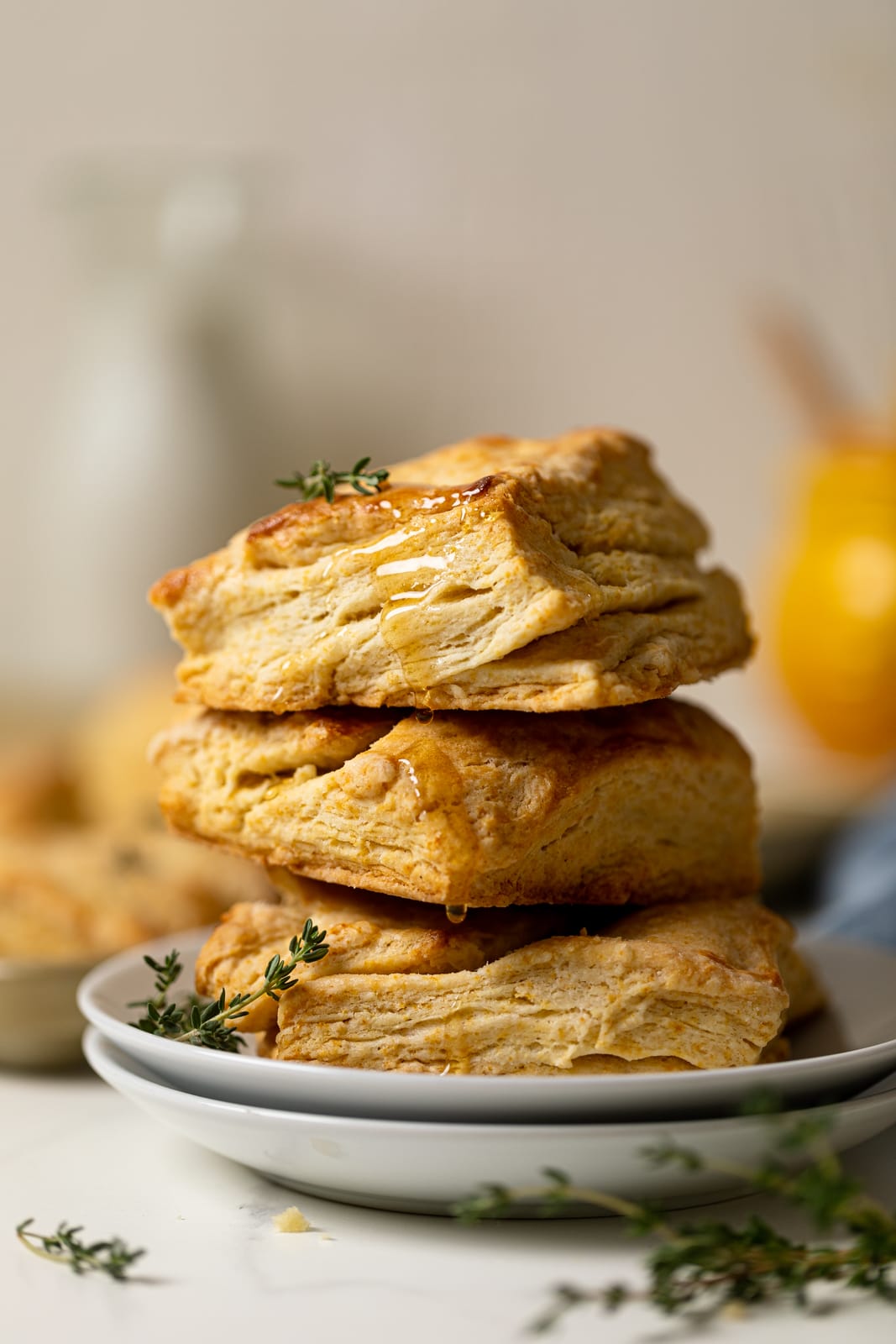 These Flaky Honey Buttermilk Biscuits are the epitome of Southern joy in food form. They are buttery, flaky, tender with a hint of sweetness from the honey. Spruce up your mornings with a side of biscuits with jam or butter or add these biscuits as a side dish to your favorite meal. Dairy-Free option.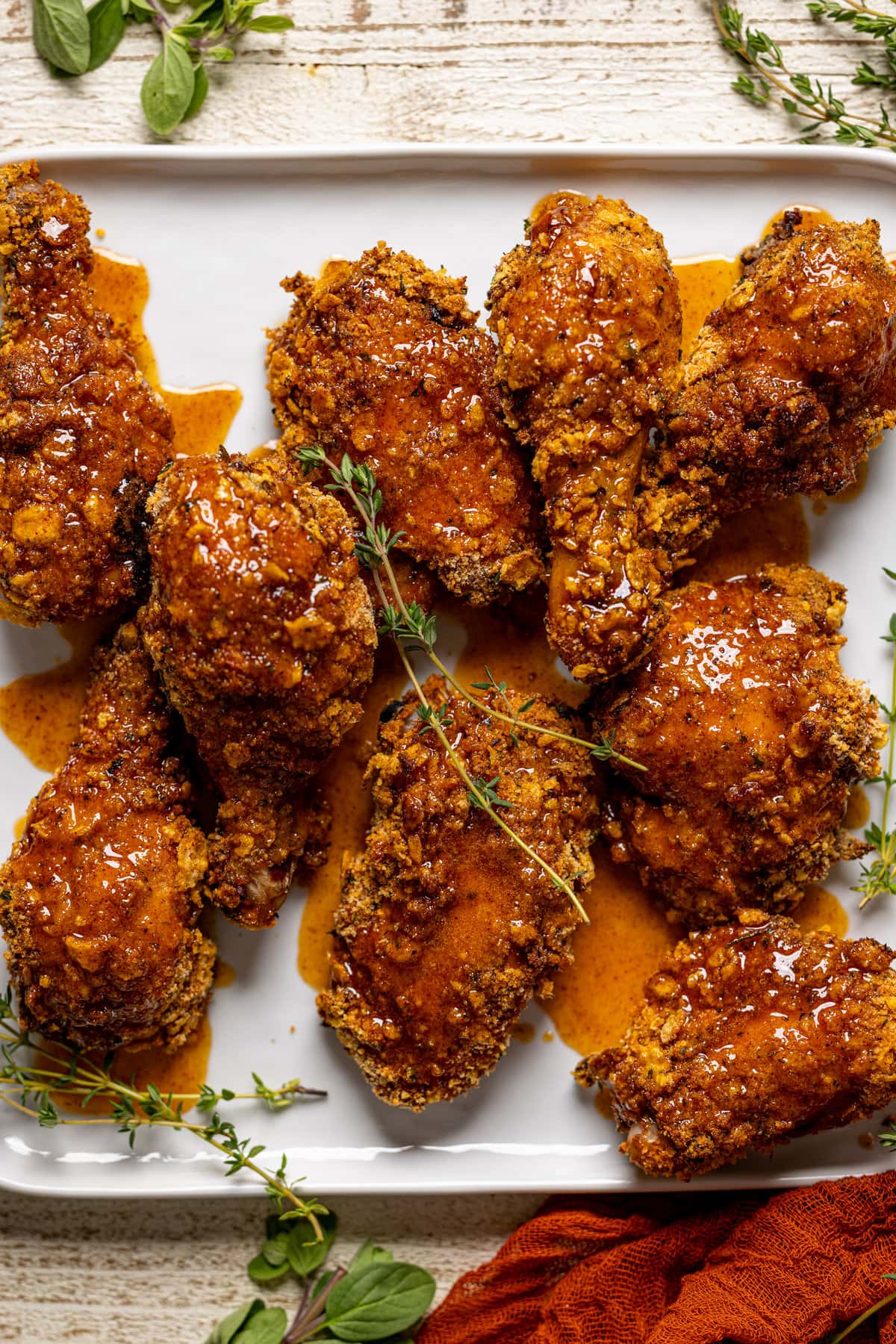 Crispy Southern Hot Honey Fried Chicken made completely in the oven + seasoned in two layers (both base + coating), coated with cornflakes and breadcrumbs for an extra crunch, and drenched in a deliciously sweet + spicy hot honey sauce makes for the perfect meal addition. You won't believe how flavor-packed and CRISPY this chicken is! Gluten-free, Air Fryer, + Make Ahead options.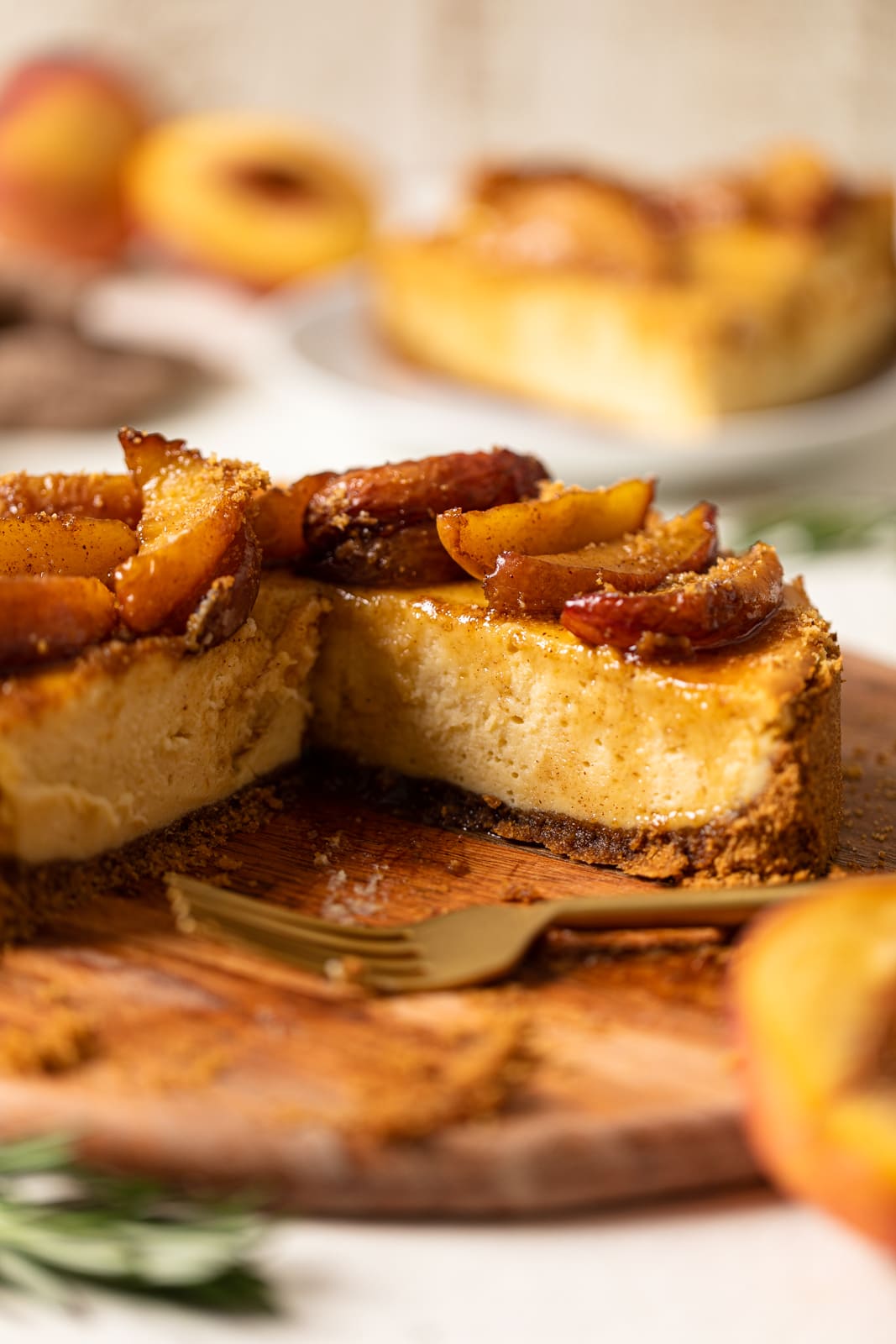 Get ready for dessert perfection with this Southern Peach Cobbler Cheesecake. A heavenly combination of creamy cheesecake + irresistible flavors of peach cobbler. Pure indulgence in every mouthwatering bite. Gluten-free option.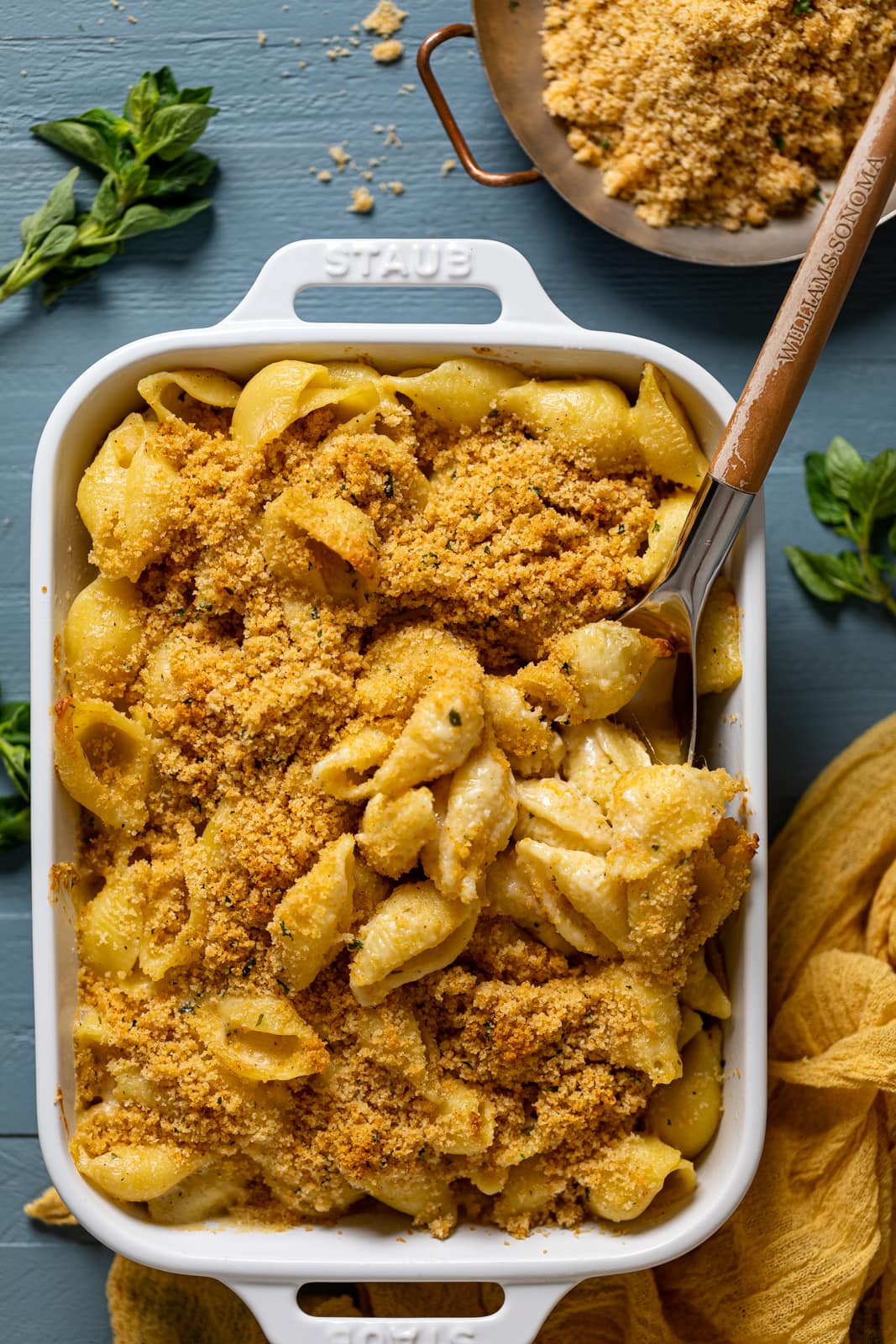 Make The BEST Southern Baked Mac and Cheese that's gooey and melty in the center and crisp on the top. Also known as soul food Mac and Cheese, it is the epitome of comfort. Creamy, rich, ooey-gooey, and overflowing with cheese, with irresistible crispy browned breadcrumbed edges. Vegan + Gluten-free options.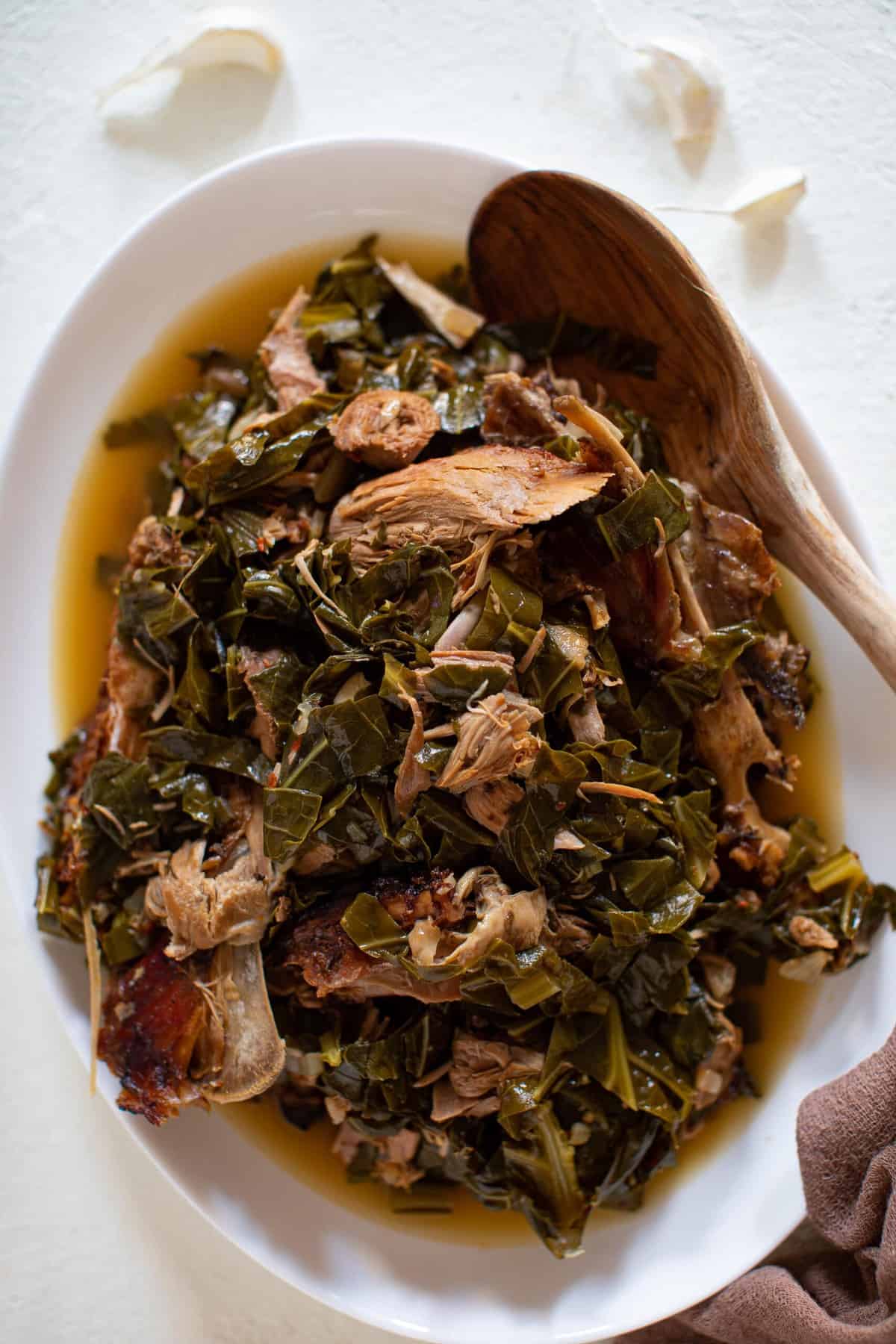 Leftover Turkey Southern Collard Greens--A beautiful twist on a Southern classic, these collard greens are just as bold in flavor, semi-spicy and sweet, tender, silky in texture, and the ultimate side dish (or main) for the entire family. These greens are the epitome of 'the good ole' days type of cooking is the best type of cooking'. Leftover turkey never tasted so good! Vegan option.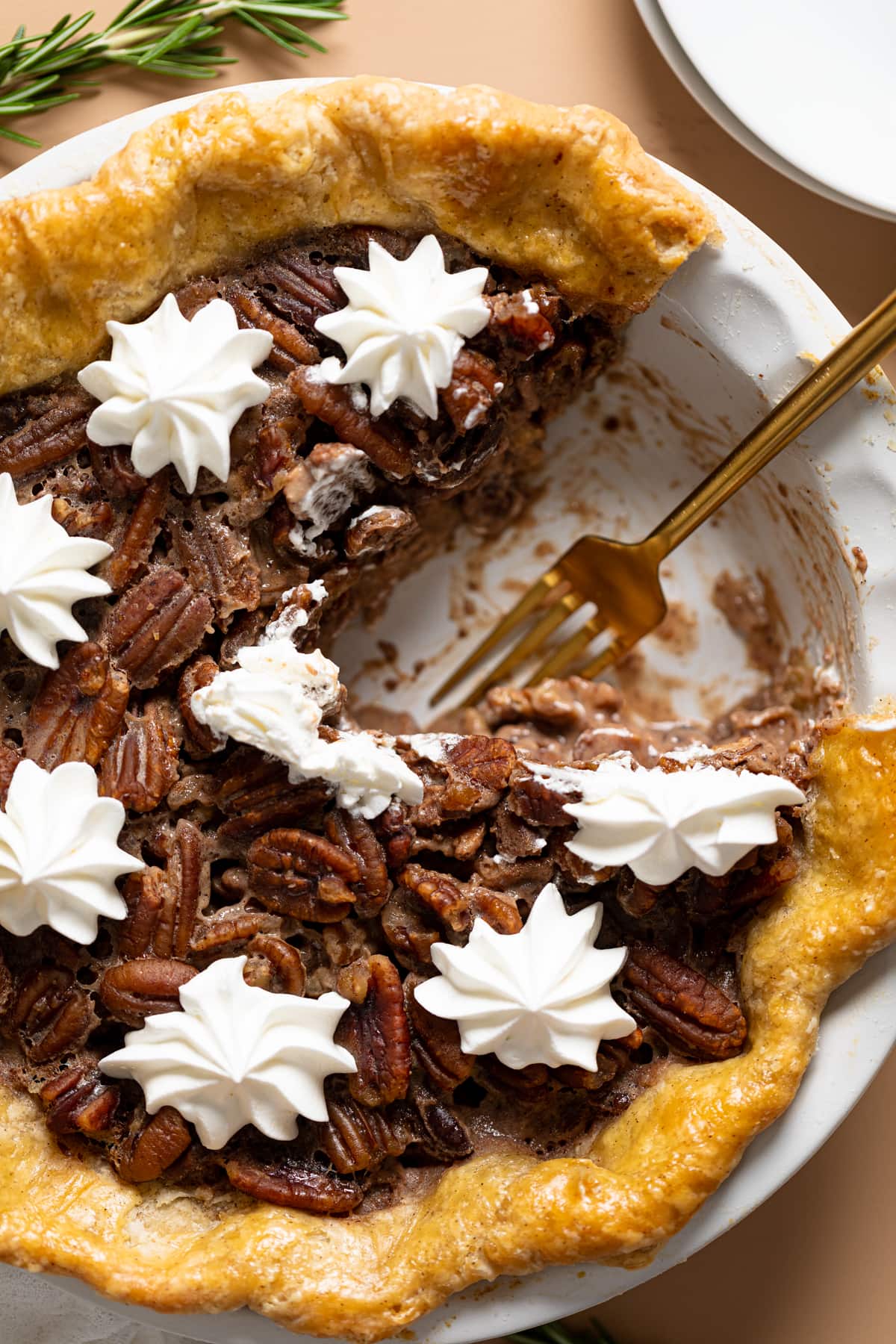 Pecan pie needs no introduction, it is one of the most popular desserts of the Thanksgiving season. This Vegan Southern Bourbon Pecan Pie is an updated plant-based pie that is gooey, sweet, and delightfully nutty! The homemade crust is scented with orange, which adds an even warmer holiday flavor.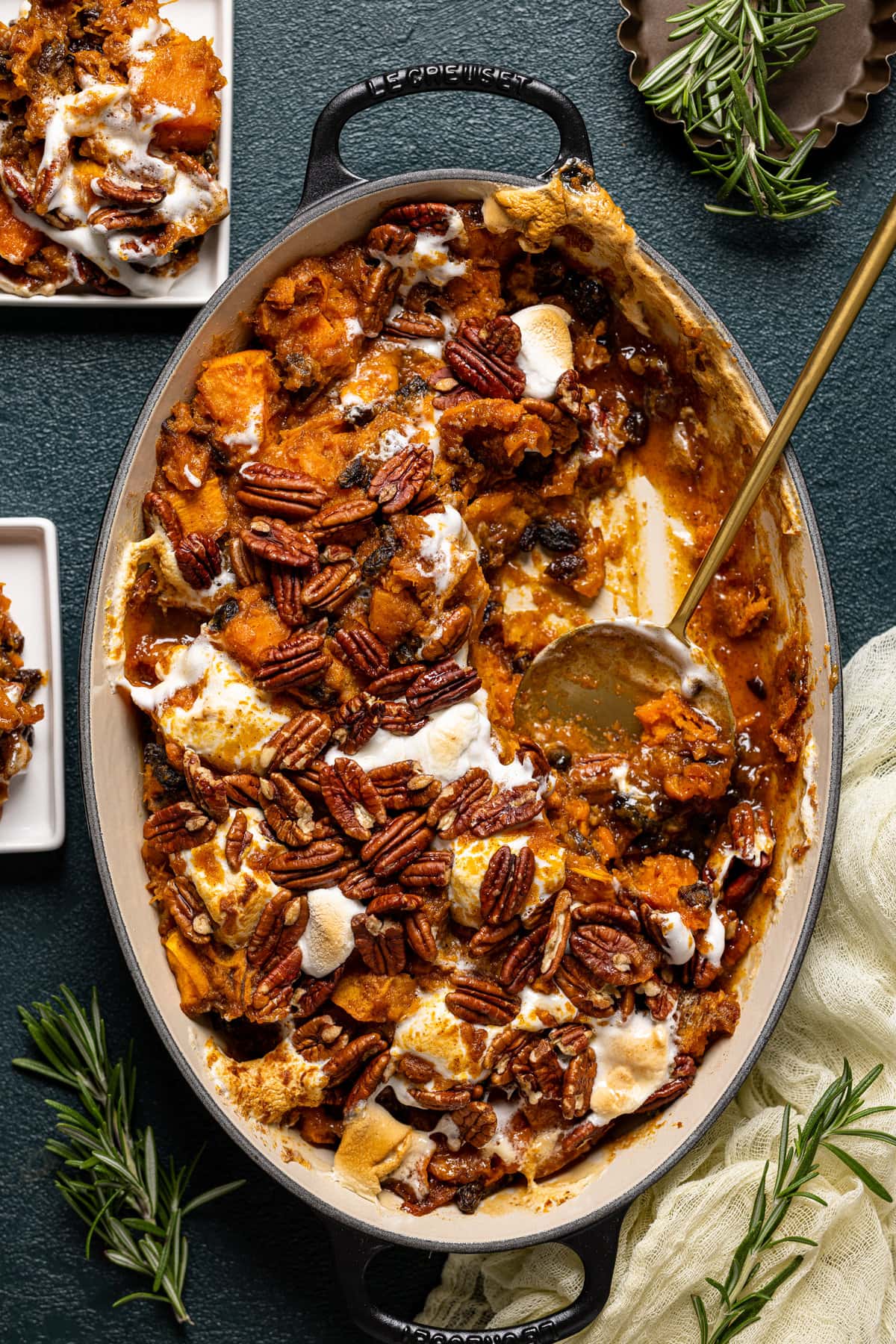 This velvety and delicious Southern Maple Sweet Potato Casserole is staple for any occasion or holiday, especially during Thanksgiving. Based with soft, chunky peeks of roasted sweet potatoes, maple syrup, brown sugar, raisins, spices, and marshmallows and topped with a crunchy maple-pecan topping; this casserole is a sure crowd-pleaser and show stopper. Vegan + Make Ahead options.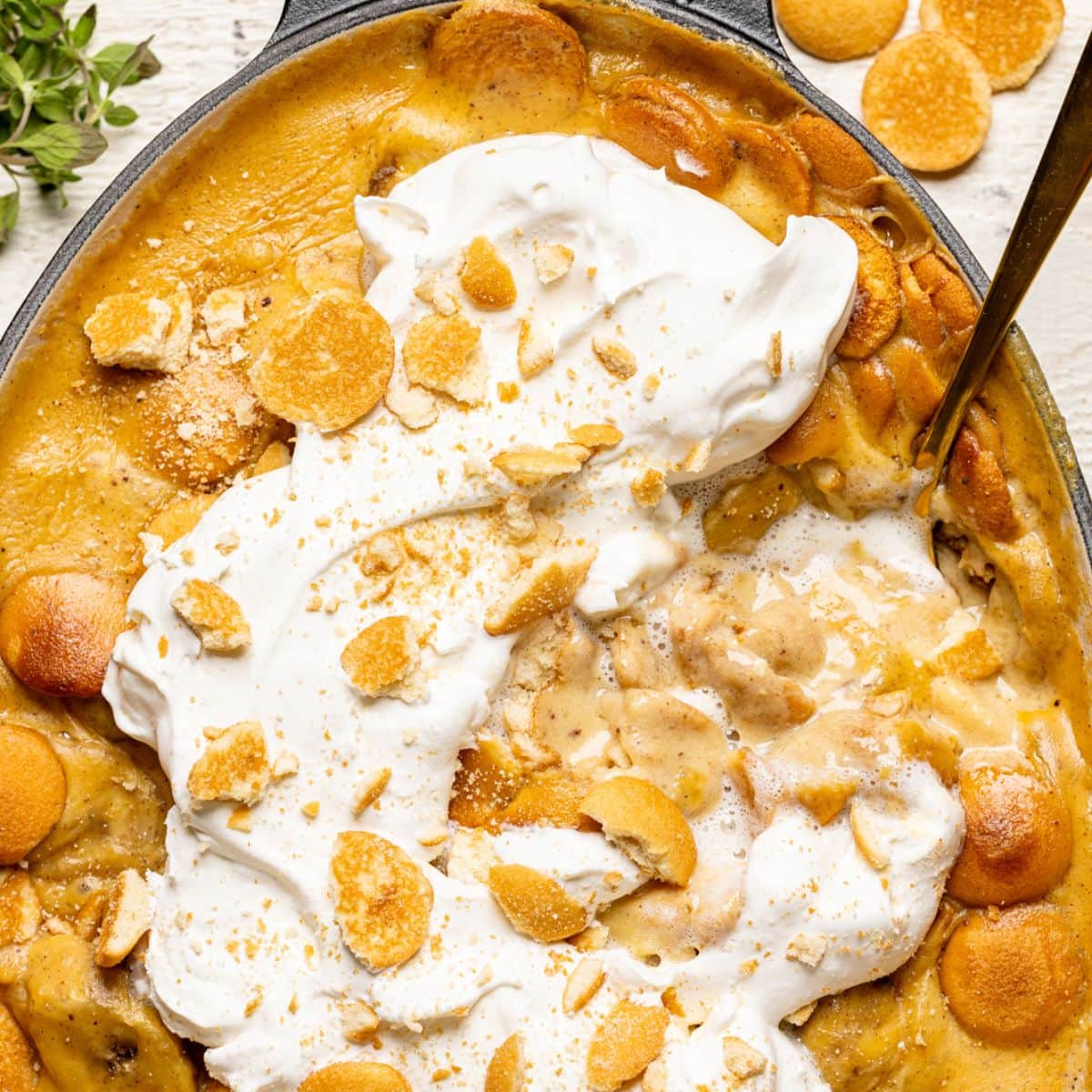 There's nothing like this delicious dessert experience - My Grandma's Baked Southern Banana Pudding. Whether you're hosting a dinner party or simply looking for a comforting treat, this Southern banana pudding recipe is sure to impress. Plus, it's always best after the first day once chilled completely in the fridge. Banana-free, No-Bake, + Vegan options.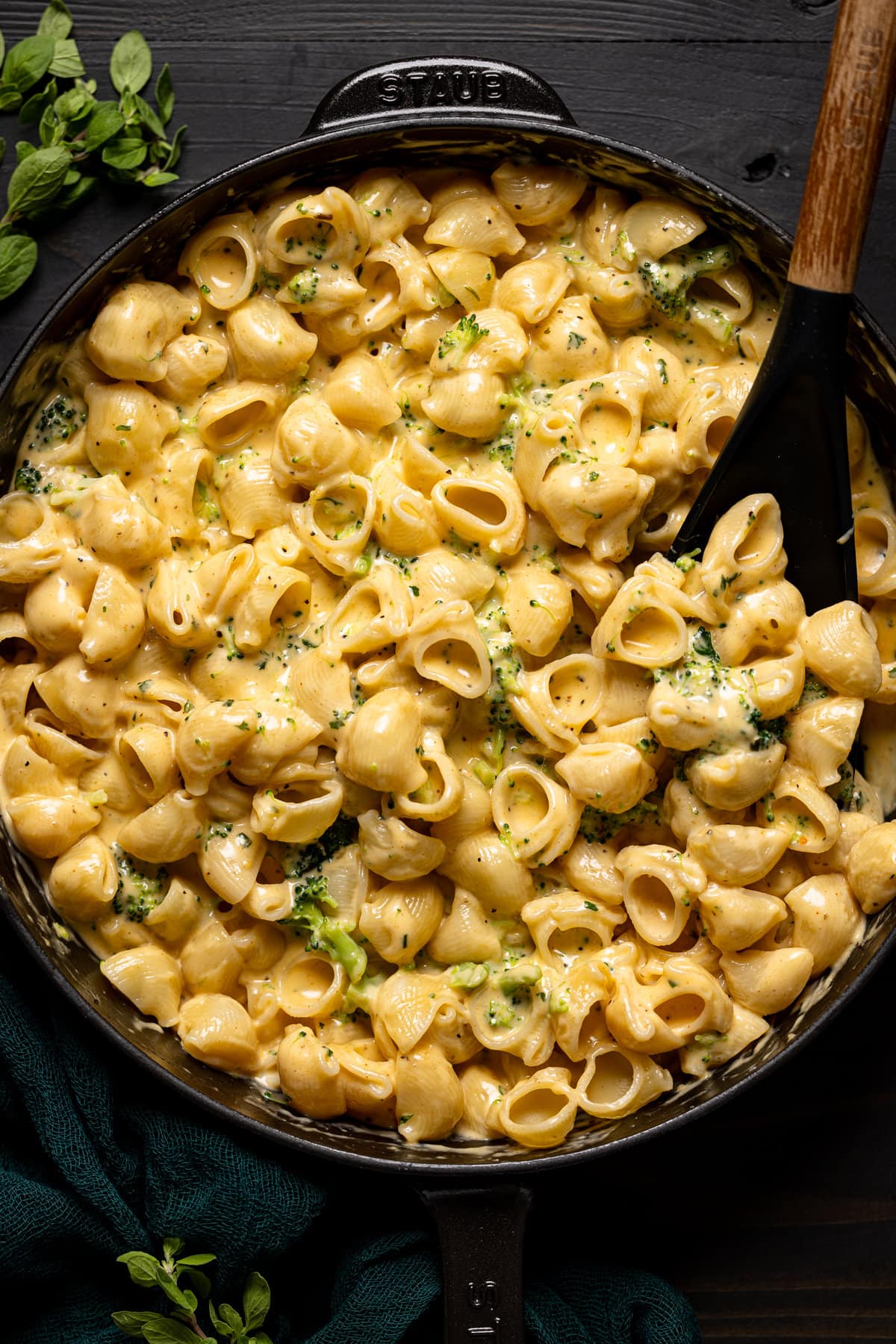 Make the best Copycat Velveeta Broccoli Mac and Cheese that's creamy, delicious, and has hints of herby flavors. This one is definitely comfort food at its best! A true family favorite-----comfort food at its best! Vegan + Gluten-Free options.
There's nothing as delicious as homemade Honey Butter Cornbread Drop Biscuits, a true fusions of two Southern staples---cornbread + biscuits! They make for the perfect side, breakfast meal with a bit of jam or butter and eggs, or even as a snack for a soft, tender bite. Dairy-Free option available.
Tips For Southern Comfort Food Cooking!
Use Fresh, Seasonal Ingredients:
Southern food shines when you use the freshest locally sourced and in-season ingredients. It enhances the flavors and authenticity of your dishes.
Embrace Slow Cooking:
Many Southern recipes benefit from slow, low-temperature cooking. This allows flavors to meld and textures to become tender and delicious.
Homemade is Best:
Whenever possible, opt for homemade versions of staples like biscuits, cornbread, and sauces. The extra effort adds authenticity and flavor to your dishes. Try my Homemade Cajun Seasoning to add some southern flare with minimal effort!
Invest in good cookware!
Cast iron skillets and Dutch ovens are essential tools in Southern kitchens. They provide even heat distribution and are ideal for frying, baking, and making staples!
Enjoy the Process:
Southern cooking is about more than just the end result—it's a labor of love. Savor the cooking process, and let the heart and soul you put into your dishes shine through in every bite. Plus, soul food is often about sharing and togetherness. So invite friends and family to enjoy your Southern feast, and create memories around the table y'all.
Southern Comfort Food Roundup!
Well, folks, we've come to the end of our soul food roundup! With a treasure trove of mouthwatering options, I hope you've found a new favorite or rediscovered an old classic. May your kitchen be filled with the warm, comforting aromas that only Southern comfort food can bring. Here's to enjoying scrumptious meals and creating joyful moments in the heart of your home!
Love Comforting Soul Warming Meals? Try These Next!
MADE OUR RECIPE(S)?
If you tried any of the 21 Soul-Satisfying Southern Comfort Food Recipes from this list or any other recipe on my website, please please leave a 🌟 star rating and let me know how you go in the 📝 comments below or tag me on Instagram @Orchidsnsweettea_. I love hearing from you.