No matter where you live, January can be a pretty downright miserable month. The cold temperatures, winter storms, and shortened daylight hours can wreak havoc on our minds, bodies, and souls. In fact, these feelings are so commonly felt that we can even pinpoint a day when people often feel at their worst - Blue Monday. However, in this article I discuss the few ways that you can combat the Winter Blues, including with food.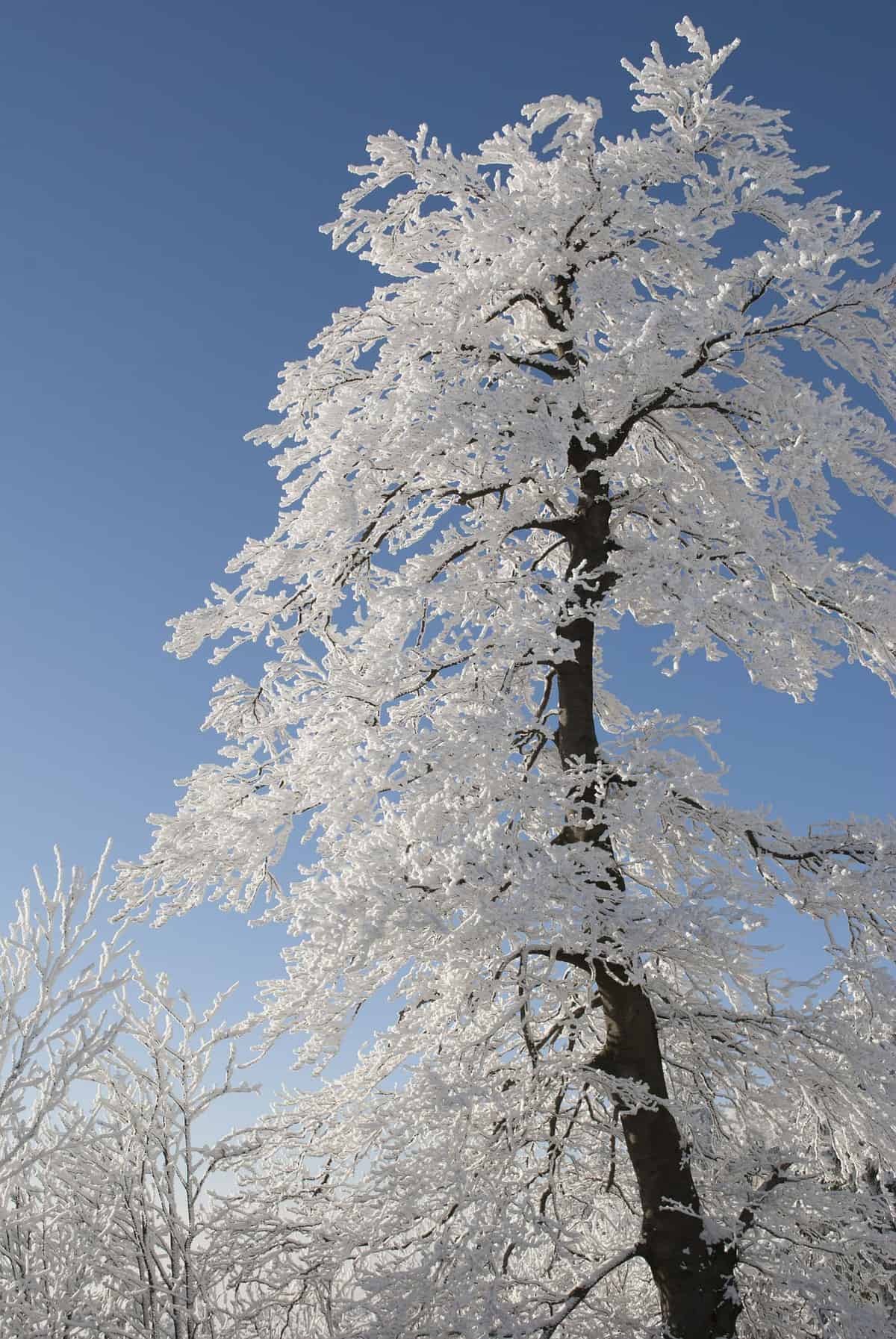 Blue Monday falls on the third Monday of January and is often referred to as the "saddest day of the year" or winter blues. 
Before we get started, I want to note that it is important to not confuse Blue Monday with depression and mental health conditions. For many, January can go beyond just a post-holiday slump. According to the MayoClinic.org, seasonal affective disorder, commonly referred to as SAD, is a "type of depression that's related to changes in seasons". The primary characteristic of seasonal affective disorder is the arrival and departure of your symptoms at the same time every year. These symptoms are aligned with the seasons and often are caused by a lack of sunlight and vitamin D, although some people do experience seasonal affective disorder in the summer months.
I want to be clear, seasonal affective disorder is not the same as the winter blues. I encourage you to reach out to your doctor if you are experiencing depression, anxiety, or think you may be suffering from seasonal affective disorder.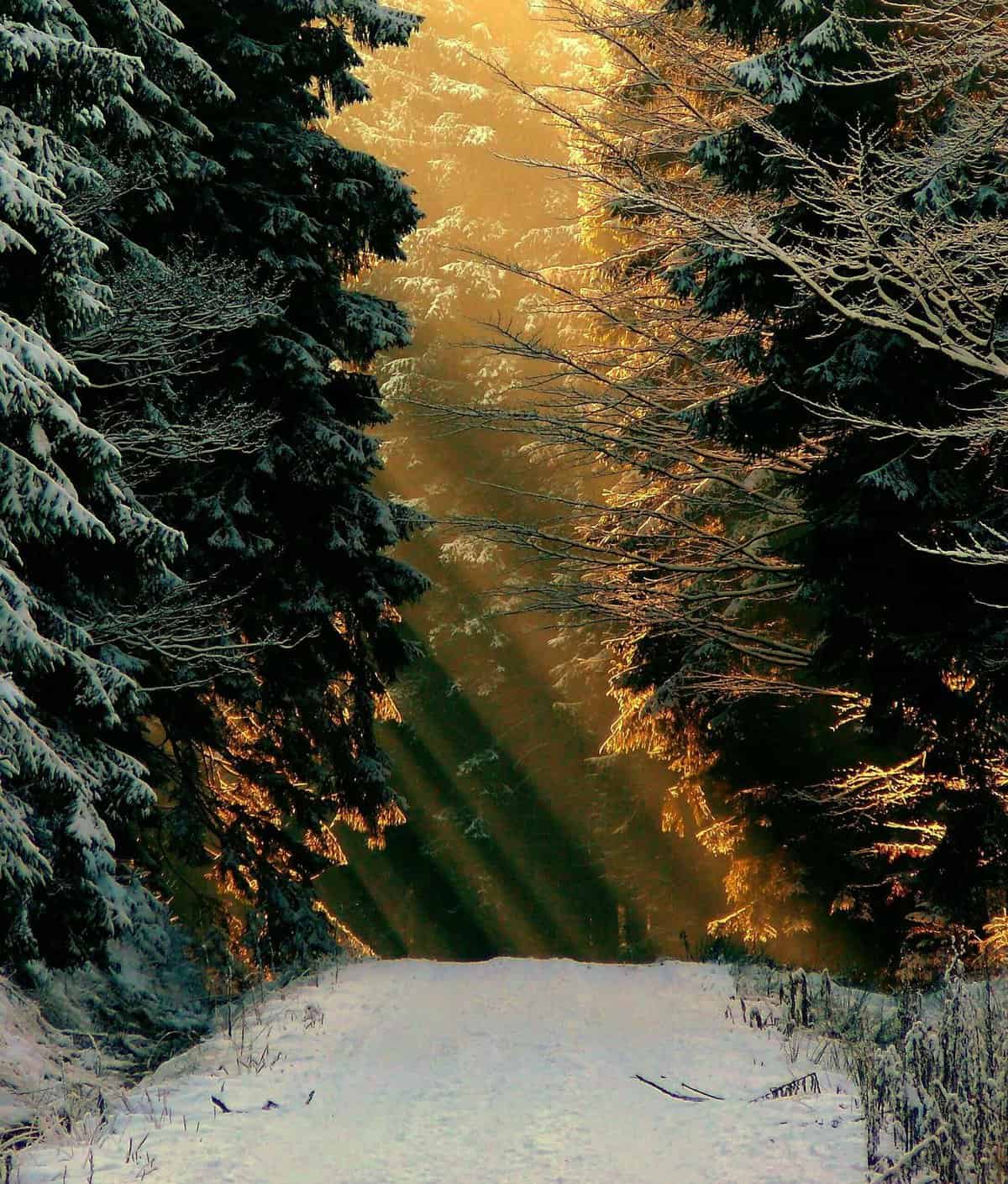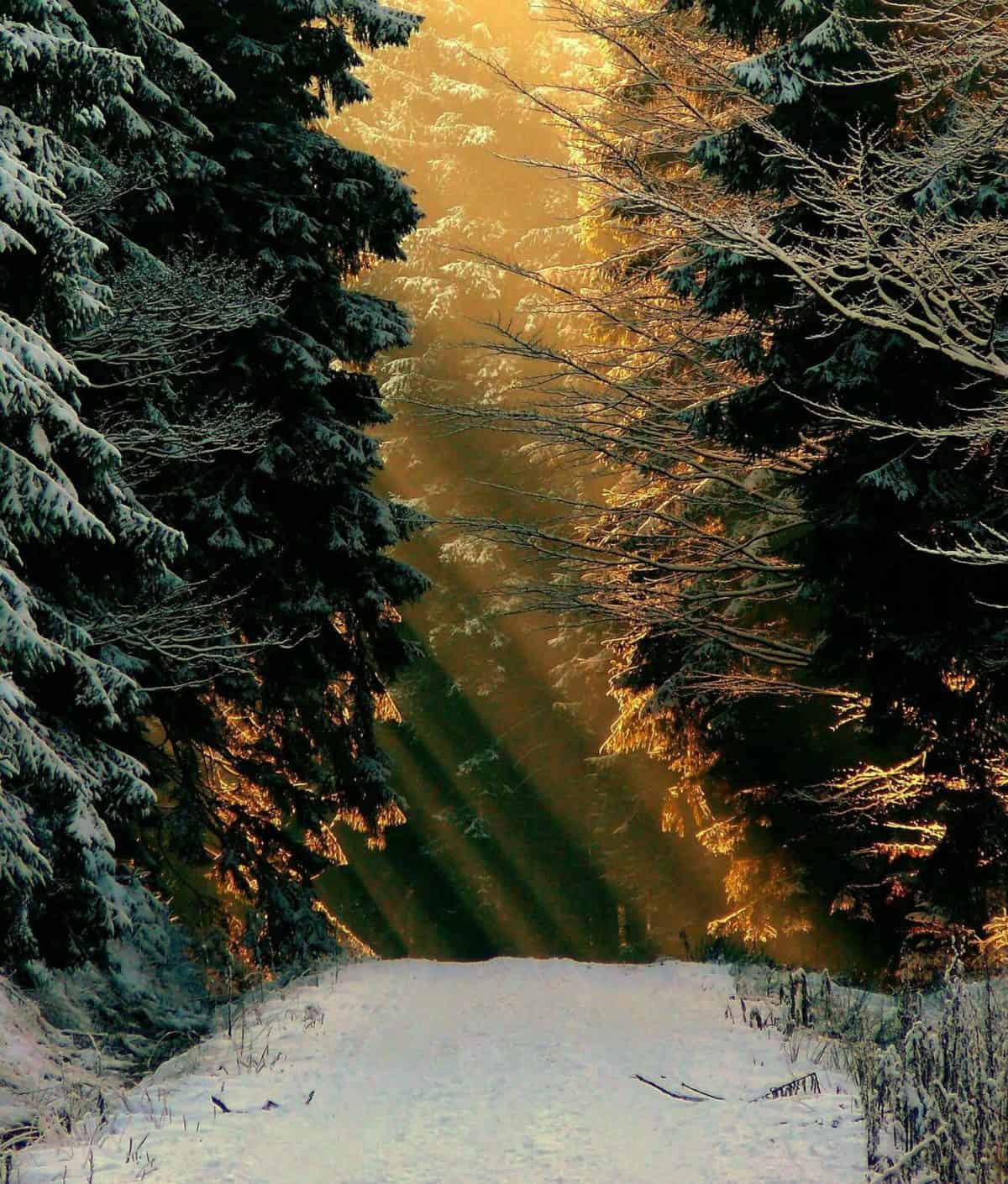 Now that we have covered this important distinction, today's article will be about using your food to add a little pep to your step. I'll be sharing my tips and recommendations for combating the fatigue, lower energy levels, and the general feeling of "blah" that come with the winter months. If you're like me, this time of the year is a time I need to focus on self-care, eating intentionally, and managing my moods. 
Lifestyle Factors.
Before we get into my recommendations for the best foods to combat the winter blues, I want to share two other lifestyle tips that I swear by for keeping my energy levels up in January - rest and movement. 
Move your Body.
Even though you might feel like laying on the couch and watching Netflix all day (power to you if that's what fills your bucket!), I always feel better after moving my body. This doesn't have to be an hour-long intense cardio session or a trip to the gym, but even just 30 minutes of active movement can do wonders for your body. Try taking a walk, doing some yoga, or even cleaning your house. Moving your body helps to reduce stress levels and increase the production of happy brain chemicals (think endorphins and serotonin). No matter what type of activity you do, thank your body for all its hard work with a little bit of self-care movement.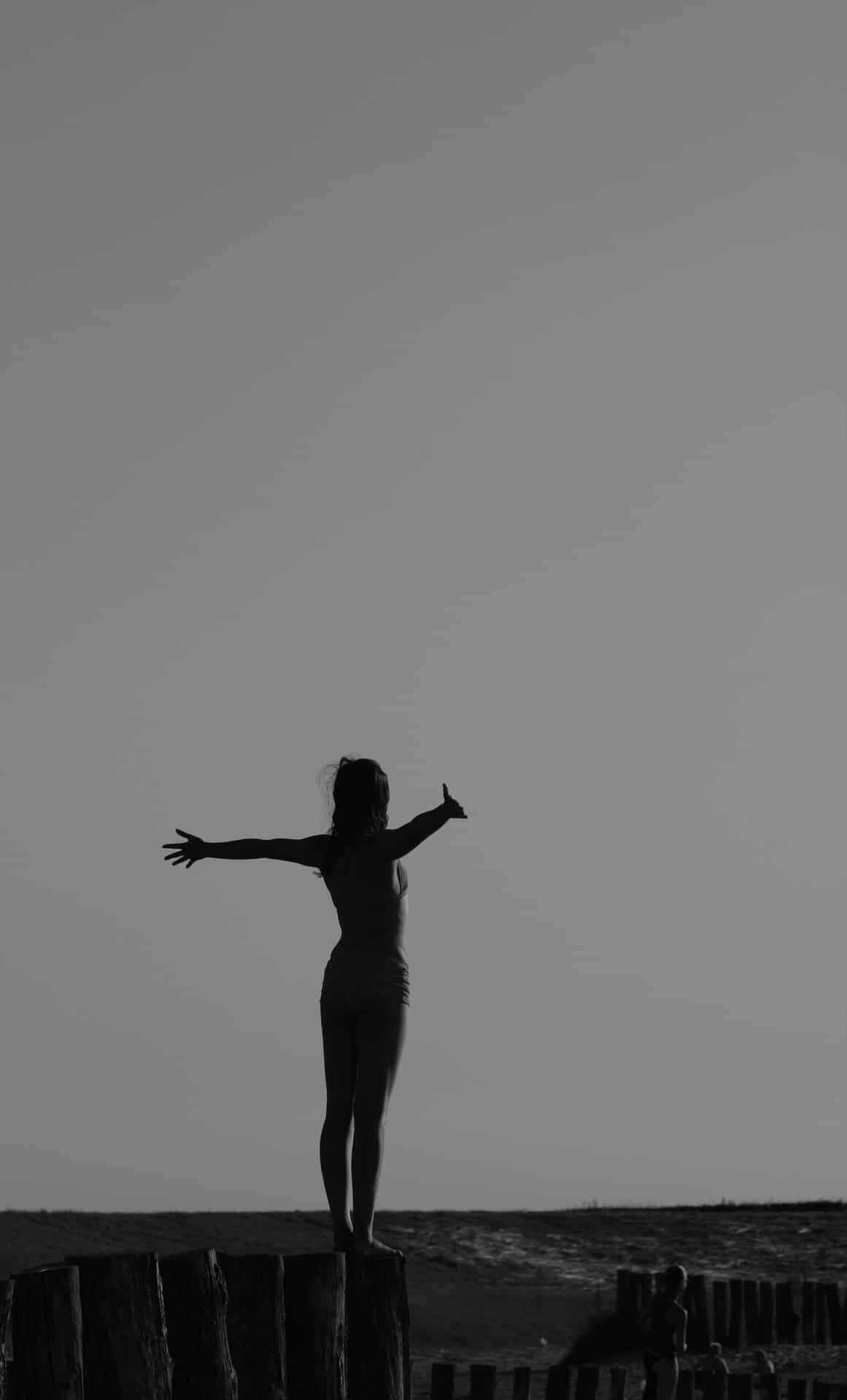 Focus on Restorative Sleep.
The winter months can be cold, lonely, and most of all dark. With the shortened hours of daylight, it can be enticing to crawl into bed and indulge in a nap or two. While I certainly don't discourage napping, I encourage you to take care of your natural sleep schedule and ensure the lack of daylight doesn't create an imbalance in your body's internal clock. 
Try to go to sleep and wake up at the same time every day to help support your body's internal rhythm and when possible, decrease your amount of screen time in the evening to encourage more restful sleep. While we all are guilty of falling asleep with the TV on every now and then, making it a habit can have detrimental impacts on your quality of sleep and overall happiness. 
Feel-Good Hormone Production.
If you're new to a clean-eating or vegan lifestyle, it can be difficult to know what foods are best for certain health benefits. When we talk about the winter blues, there are some important hormones that are critical in balancing our mood levels. These hormones include, but are not limited to:
Serotonin - your happiness hormone! Serotonin is responsible for mood stabilization and is the hormone that helps you feel connected to the people and things around you. Serotonin contributes to feelings of happiness, contentment, belonging, and connection. Synthetic serotonin is used to treat anxiety and depression, so you know this hormone is critical in your overall well-being. 
Dopamine - in simple terms, this is your communication hormone! Dopamine is a neurotransmitter hormone that plays the role of chemical messenger between your brain and your central nervous system. An increase in dopamine makes you feel calm, centered, and more relaxed. 
Cortisol - your stress hormone! Cortisol is our body's hormonal reaction to stress. Contrary to serotonin and dopamine, we are actually striving to reduce the levels of cortisol in our bodies through our healthy food choices. Increased levels of cortisol can play a role in feelings of anxiety and depression and can contribute to insomnia, trouble sleeping, and even weight gain. Finding foods to reduce our cortisol levels is important to battling that winter slump. 
Some other hormones that play critical roles in our overall mental health and moods are oxytocin (the love hormone), melatonin (the sleep hormone), and endorphins (the exercise hormones)!
Foods that Help Combat the Winter Blues.
Here are some of my favorite vegan foods to help naturally boost your mood and help your body perform at its' best.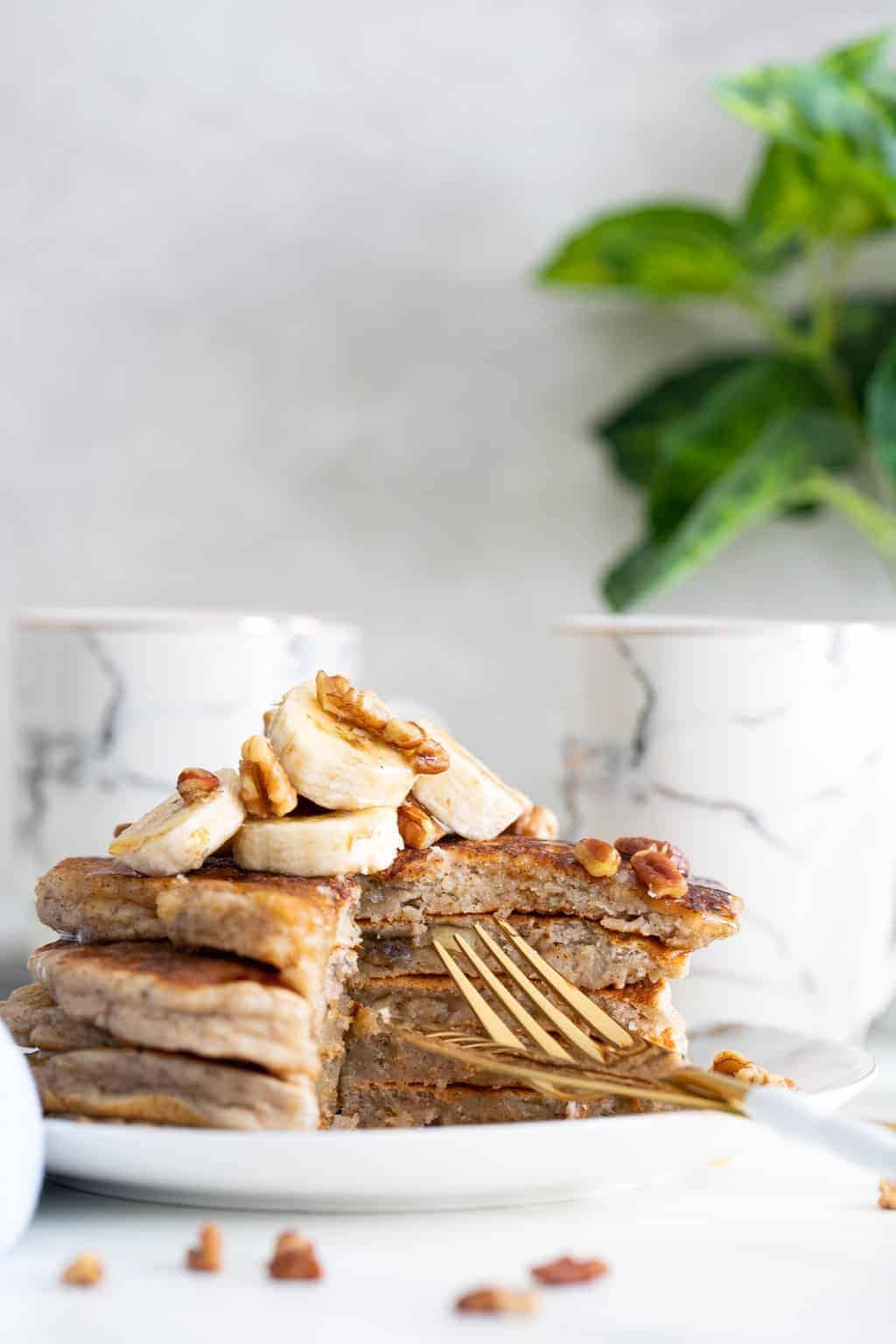 Bananas.
Bananas are high in a number of crucial nutrients that help to increase feelings of positivity and reduce anxiety. Bananas are high in vitamin B6, one of the most important B vitamins for increasing your feel-good hormone production. Bananas also help to fuel your brain as a source of healthy, complex carbohydrates so you'll feel satisfied longer. You will also experience a spike in serotonin levels. Bananas are high in potassium for improved brain function and contain lots of magnesium to help regulate sleep patterns and overall anxiety levels. 
My go-to recipes with bananas are:
Easy Peanut Butter Banana Oats Smoothie
Vegan Chia Seed Maple Banana Bread
Healthy Vegan Banana Bread Pancakes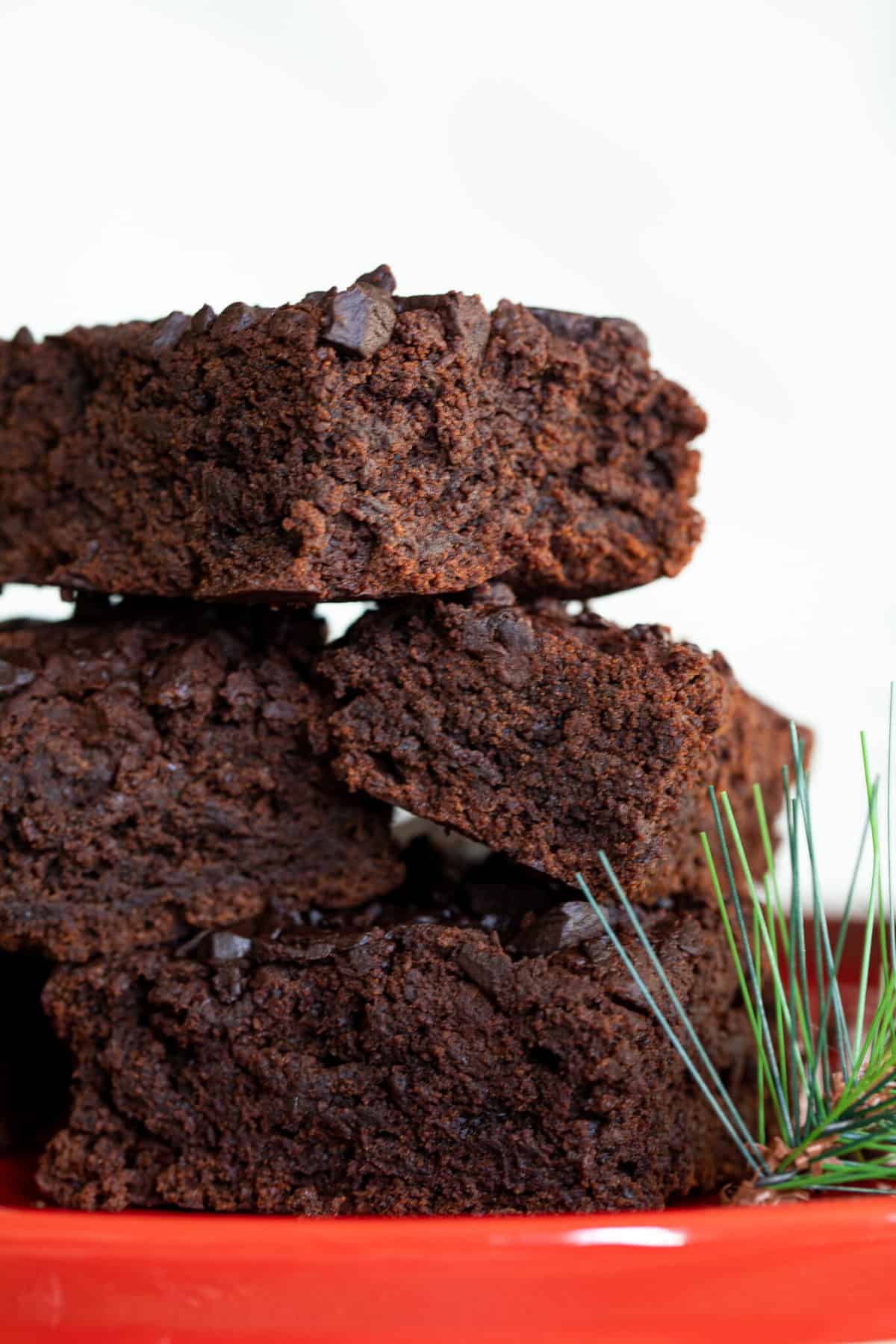 Dark Chocolate.
Dark chocolate has long been considered a mood booster because it is high in antioxidants and it is just downright delicious! Many studies recommend eating a small amount of dark chocolate every day to help reduce cortisol levels (the stress hormone). For maximum benefit, dark chocolate should be made of at least 70% cocoa to help raise dopamine levels and increase your feeling of happiness and concentration. Other forms of chocolate, while delicious, don't offer these same benefits so keep that in mind when you reach into the cupboard for a sweet treat. 
My go-to recipes with dark chocolate:
The Best Vegan Chocolate Cake + Chocolate Buttercream
Best Decadent Dairy-Free Chocolate Milkshake
Homemade Sugar Free Vegan Caramel Brownies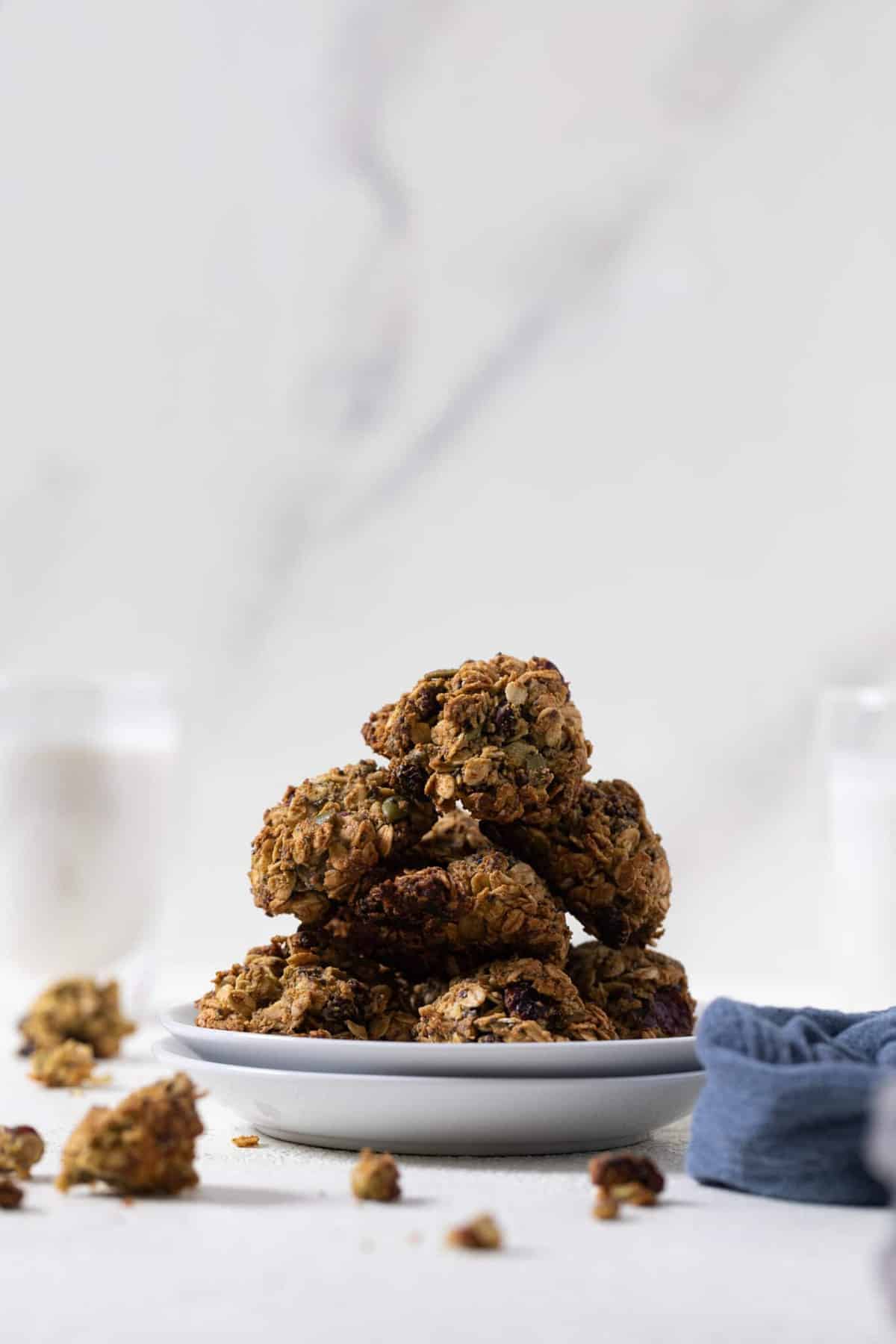 Nuts and Seeds.
Nuts and seeds contain healthy levels of omega-3 fatty acids which are essential to helping to regulate your moods and energy levels. Omega-3 acids are not a naturally occurring substance in our body, we have to eat them! Studies have shown that omega-3 acid alpha-linolenic acid (or ALA) can help fight depression and related depression symptoms.
My go-to recipes with nuts and seeds:
Superfood Overnight Oats: Maca, Cacao, + Chia Seeds
Avocado Hummus with Peppers + Pine Nuts
Vegan Superfood Breakfast Cookies
Berries.
Berries such as blueberries, raspberries, strawberries, and blackberries, can help to reduce cortisol levels, in addition to making for an excellent snack! Berries are extremely high in antioxidants (despite their small size!) and can help improve brain function, concentration, and overall nervous system health. Berries can also help to manage inflammation in your body and fight disease. Don't worry if you can't find fresh berries in the winter months, frozen berries from the grocery store are frozen at their peak ripeness to lock in those antioxidants and health benefits. 
My go-to recipes with berries:
Strawberry Sweet Rolls with Lemon Cream Cheese Glaze
Vegan Strawberry Peanut Butter Oatmeal Bars
Healthy Blueberry Vegan Donuts with Blueberry Glaze
Breakfast Lemon Raspberry Coffee Cake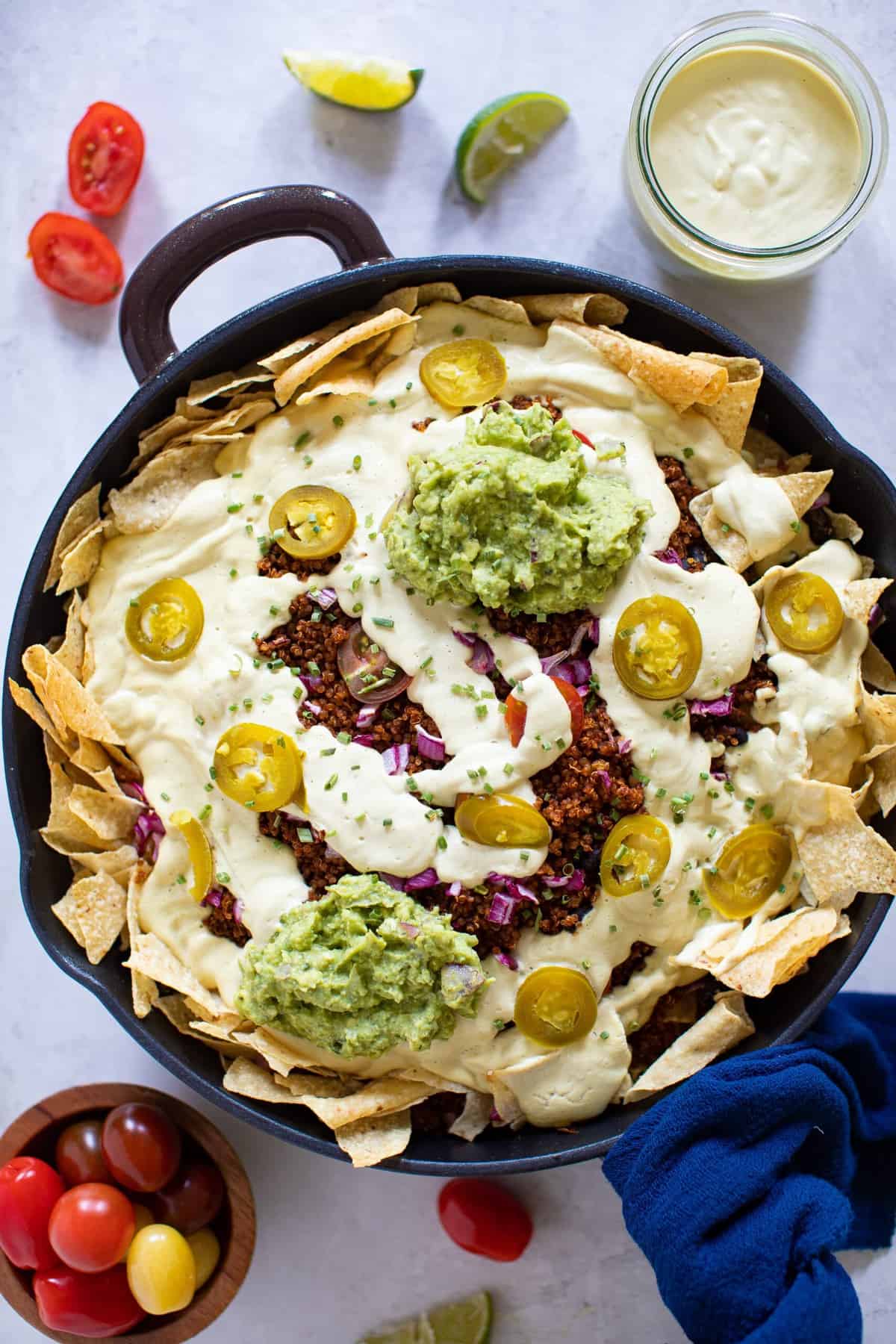 Beans and Lentils.
What can I say, I love beans and lentils! Not only are these little guys high in fiber and packed with plant-based protein, but they also are excellent sources of vitamin B, zinc, and magnesium. Because of their high levels of B vitamins, beans and lentils help to improve mood and encourage good communication between your nerve cells. Pretty cool!
My go-to recipes with beans and lentils:
Easy Three Bean Taco Casserole
Black Bean + Quinoa Skillet Nachos
Spicy BBQ Lentil Quinoa Vegan Burgers
What are some of your favorite vegan mood-boosting foods? Share with me in the comments below!
**If you or someone you know is experiencing seasonal affective disorder, depression, anxiety, or other mental health conditions, I encourage you to visit your doctor and get support.**