The Best Milk Alternatives for Your Entire Household-----Today, I want to talk about plant-based alternatives to cow's milk. One of my favorite things that I've seen over the last couple of years is the accessibility of plant-based milk alternatives in local coffee shops and large coffee franchises like Starbucks. Now, more than ever, it's so much easier to find a dairy-free option that fits your lifestyle and taste preferences.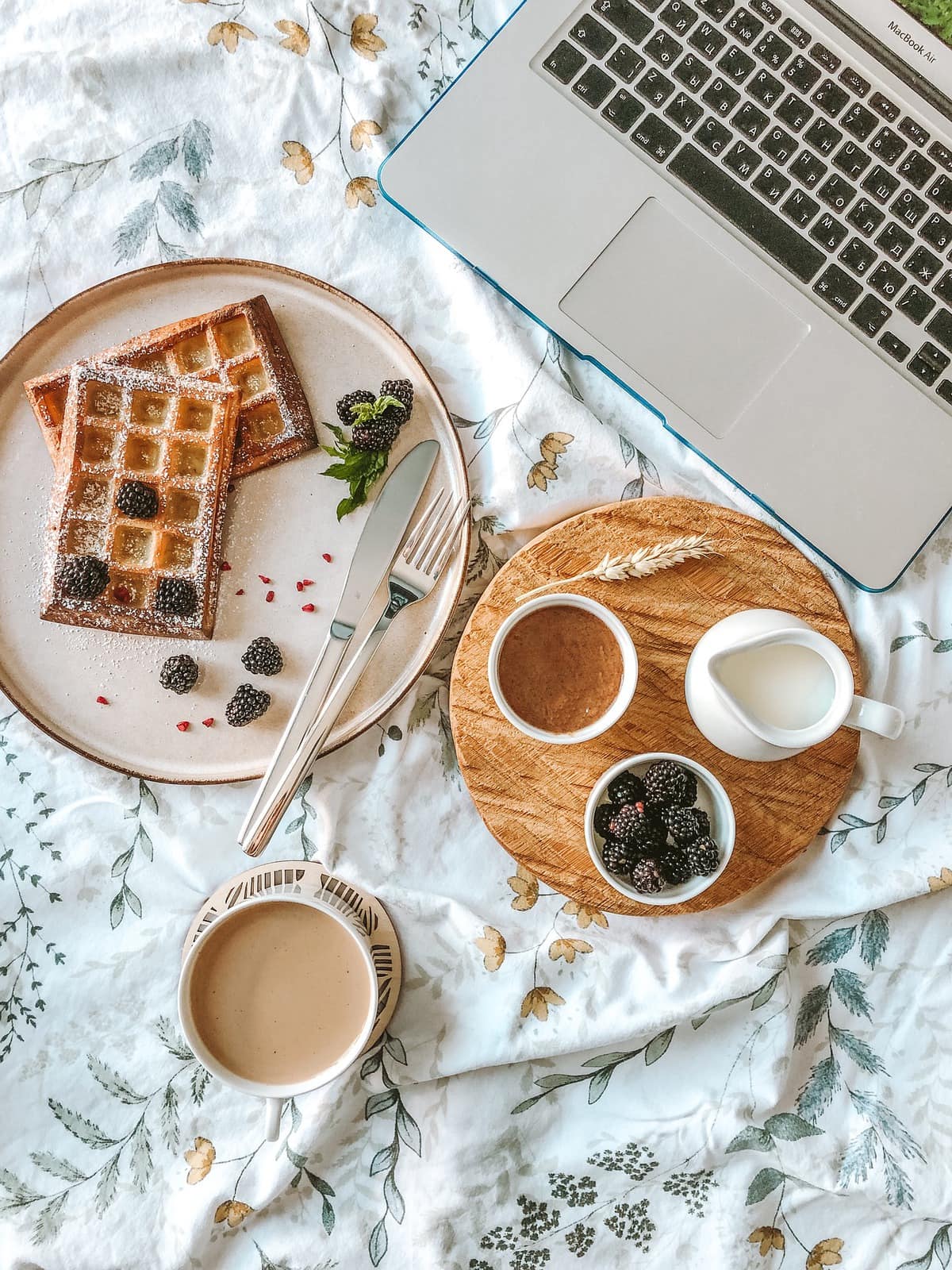 Most of these plant and grain-based milk alternatives taste great and can be easily found and your local grocery store. For a thorough list of milk alternatives, this Good House Keeping article is perfect, where it discusses 16 Best Milk Alternatives.
Are Milk Alternatives Good for Me?
First things first, let's chat about what exactly milk alternatives are made of and how healthy these alternatives can be for your body. Generally, plant and grain-based milk alternatives contain a varying amount of fiber, protein, and sugars. They usually have fewer calories per cup than traditional cow's milk, but that can vary greatly depending on the blend, type of milk, and added sugars. 
Most of the commonly available versions of milk alternatives are made from seeds, nuts, and legumes. These ingredients are often ground, blended, and mixed with water. However, it is crucial to be a savvy shopper and read the labels before choosing a plant-based milk alternative.
Some of these dairy milk substitutes may contain high concentrations of saturated fat and added sugars which can be harmful to your body when consumed in excess.
To help find the healthiest milk alternative, I recommend reading labels diligently and looking for products with as few ingredients as possible. You should be looking for:
High protein content

Limited amounts of saturated fats and sodium

No added sugar or artificial sweeteners

Any additional nutrients that may be added
Many plant-based milk alternatives are often fortified with calcium, vitamin D, or omega-3s, making them an excellent nutrition source of your daily vitamins and minerals. If you are using milk alternatives in your coffee, I also highly recommend avoiding "barista blends" - they may be great for frothing, but they often contain a lot of added sugar.
Instead, I recommend spicing your coffee or tea with more naturally occurring sugars like vanilla or cinnamon.
The Best Milk Alternatives for Your Entire Household
Here are some of my top picks for dairy-free milk alternatives for both yourself and your entire family. Make sure you let me know in the comments below about your favorite options!
Soy
Soy milk is often considered to be the first tried-and-true plant-based milk alternative that was commercially available. It is made from soybeans soaked and blended with water. This milk is super popular because it is very similar to dairy milk in consistency, nutritional value, and taste.
A cup of soy milk contains approximately 80 calories, 8 grams of plant-based protein, and a ton of antioxidants and dietary fiber. For people just looking into dipping their toe into the world of plant-based milk alternatives, soy is an excellent option and is readily available at all grocery stores. Compared to other plant-based milk alternatives, soy milk is often considered on the lower end of the price scale. 
Coconut Milk
Coconut milk is another trendy plant-based milk alternative made from water and coconut cream blended. Coconut is a super refreshing and great-tasting dairy-free option with a more tropical taste than other plant-based milk. This milk is higher in calories and fat than other nut or grain-based milk.
While coconut milk might be lower in calories, it is much higher in saturated fat content. I recommend using coconut milk sparingly for this reason. It is super creamy, so you're likely to feel satisfied using less of it than other dairy-free options, making it a great option to add to your coffee or tea.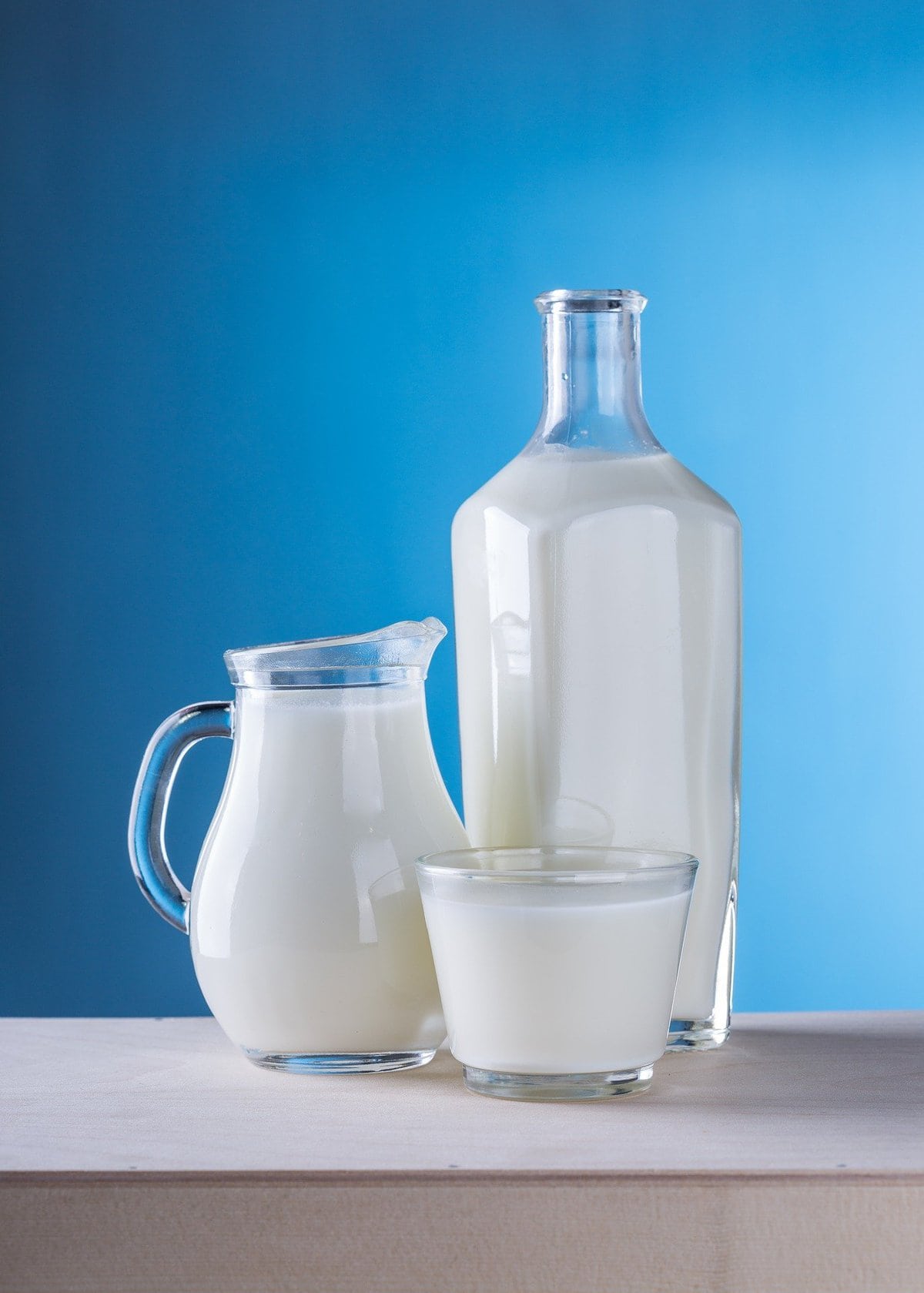 Pea Milk
Okay, this milk alternative sounds weird but stick with me on this one! Pea milk is made from water, isolated pea protein, and other emulsifiers like algal or sunflower oil. Pea milk is super creamy, has a slightly nutty taste, and it's only about 70 calories per cup.
Because pea milk uses oils as a blending agent, this milk alternative is also a great source of omega-3 fatty acids. This milk is slightly lower in protein content than other milk alternatives, so I highly recommend trying out the unsweetened version. 
Oat Milk
The super trendy coffee additive oat milk has seen a rise in popularity in recent years, and there is undoubtedly no guessing reason why. Oat milk is light, creamy, and contains more fiber than other alternative milk. It is commonly used as a flavor additive for coffee, tea, smoothies, cereals, or different breakfast bowls.
This milk does have a lower protein content than other milk alternatives, but the flavor profile makes up for many. I recommend reading the label carefully when using oat milk, as it can often be a sneaky source of added sugars. It is best used sparingly as it does have slightly more calories per cup than other alternative milk options. Check out my latest Oat Milk recipe.
Almond Milk
Almond milk is another accessible and super popular plant-based milk alternative. Almond milk comes in many different blends and unsweetened vs. sweetened flavors, so you'll never worry about finding a flavor that fits your dietary needs and taste preferences. Almond milk is made from almond, water, and other fortifying nutrients. Almond milk is so simple to make you can even make your version at home!
Commercially made almond milk is generally lower calorie than other plant-based milk alternatives, ranging between 35 and 90 calories per cup. Almond milk has a lower protein content than some of the other alternatives we discussed, so that's something to keep in mind if you follow a vegan diet and look for plant-based protein.
Almond milk is one of my favorite plant-based milk alternatives but keep in mind that this product can sometimes be more expensive than other dairy-free alternatives due to the high cost and the large number of almonds needed to make almond milk.
Cashew Milk
Cashew milk is particularly delicious in tea and homemade lattes! I love mixing cashew milk with matcha for a delightful and nutritious midday boost. It is made by soaking the cashew and blending, and straining them with water. This milk is similar in calorie and nutritional composition to almond milk and ranges from about 40 to 50 calories per cup.
Cashew milk is not as readily available as almond milk, but I think it tastes a lot better, particularly the unsweetened version. Cashews often don't get as much credit as they deserve for being a true immune booster and superfood. Cashews are high in magnesium, zinc, and copper; they help to promote disease and infection-fighting properties in your body. 
For an easy way to make your Cashew Milk at home, check out my recipe.
Hemp Milk
From my perspective, hemp milk is one of the most nutritious choices you can make when choosing a dairy-free milk alternative. This milk is made by blending hemp seeds with water, creating a super nutrient-dense, plant-based beverage. Hemp seeds themselves are packed with vitamin D, calcium, and magnesium, and through the fortification process, you can also benefit from omega-3 and omega-6 fatty acids.
Hemp milk is mid-range in the protein scale with about 3 grams of protein and 60 calories per cup. However, it is essential to note that there is very little fiber in hemp milk than other-based milk. It has a very nutty flavor that can be bitter to some people, primarily if you're used to a sweeter plant-based milk alternative like almond milk. I recommend using hemp milk when making smoothies as it can boost the nutritional value and flavor. 
Others
If you're looking for newer, sustainable milk alternatives to try with your family, the following options are great as well: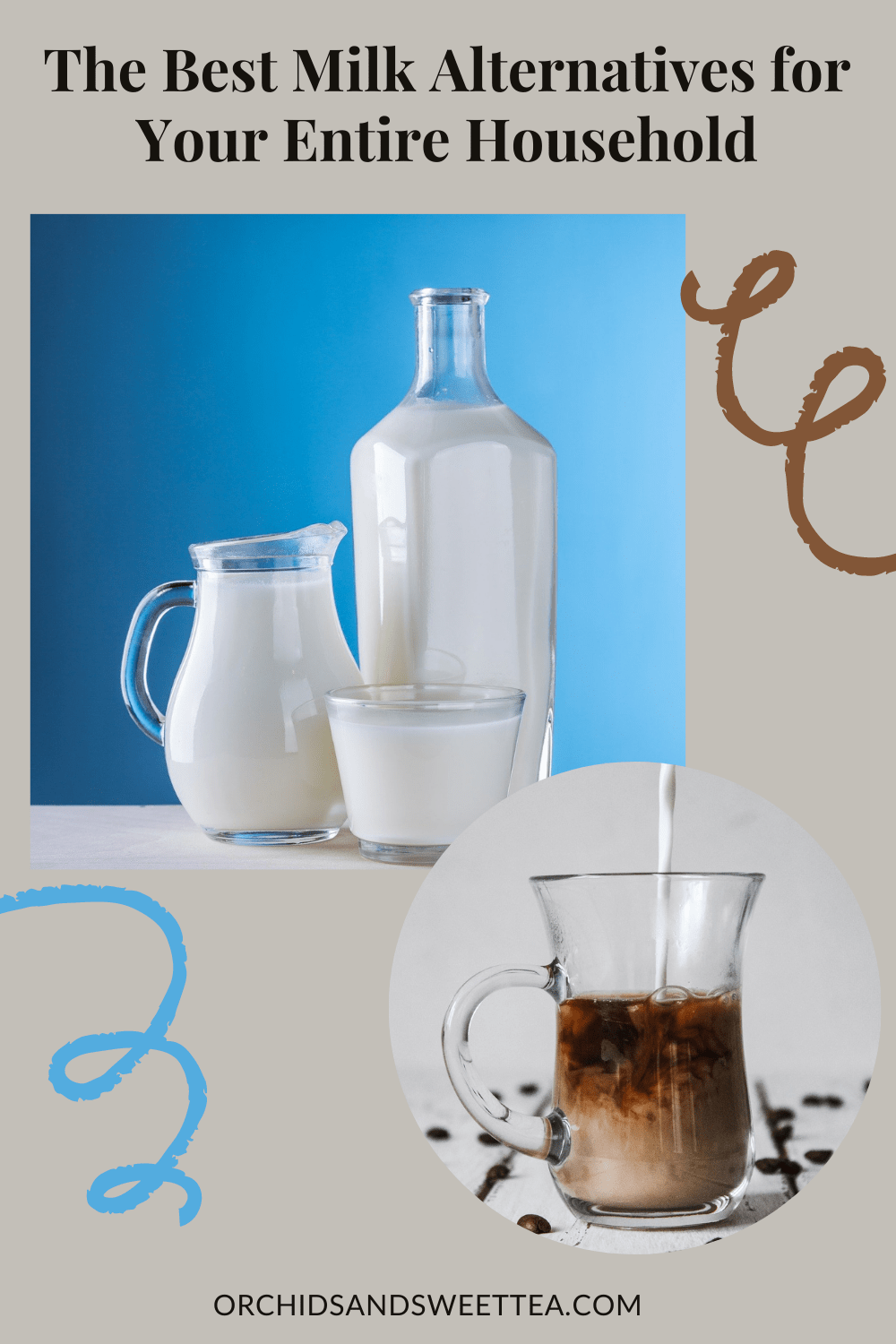 The Best Milk Alternatives for Your Entire Household.
What are your favorite milk alternatives, and do you prefer a different type of milk alternative for different meals or beverages? Let me know in the comments below!