My Favorite Vegan Sauces to Spice up any Meal---whether you're following a vegan lifestyle or just looking to eat a little bit healthier, it can be easy to get stuck in a rut when searching for recipes for meals, meal prepping, or healthy and accessible snacks.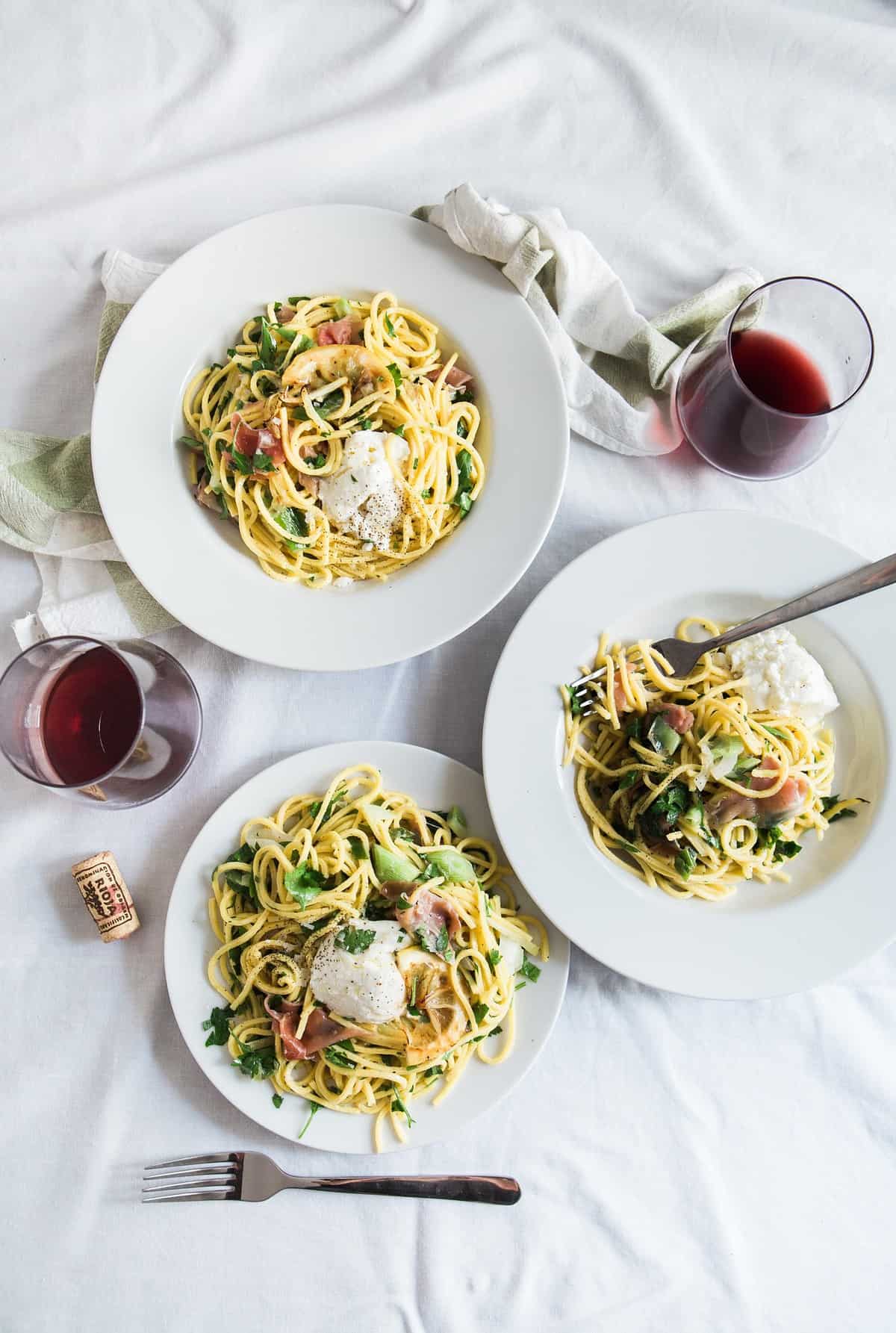 My Favorite Vegan Sauces and How You Can Use Them for New and Inventive Recipes.
If you're like many of us, you might find yourself making the same roster of meals and snacks or returning to your tried-and-true recipes over and over. Even for people like me who love cooking and trying new things, it is incredibly easy to fall prey to the mealtime rut, especially during the winter months! I love checking out the trends for meal ideas on the Kitchn and Food52.
If you are new to the vegan lifestyle or a long term expert in veganism, finding healthy and cruelty-free ways to mix up your meal planning can be challenging. One of my favorite strategies for when I'm unsure of what to make is to just start with one element of the meal and go from there. For me, researching and discovering a new vegan sauce is often the catalyst for a number of new and exciting meals. I love being able to adapt any sauce to different recipes, try out some different variances with some unique ingredients, and overall just enjoy the experience of creating an entirely new (and delicious!) dish.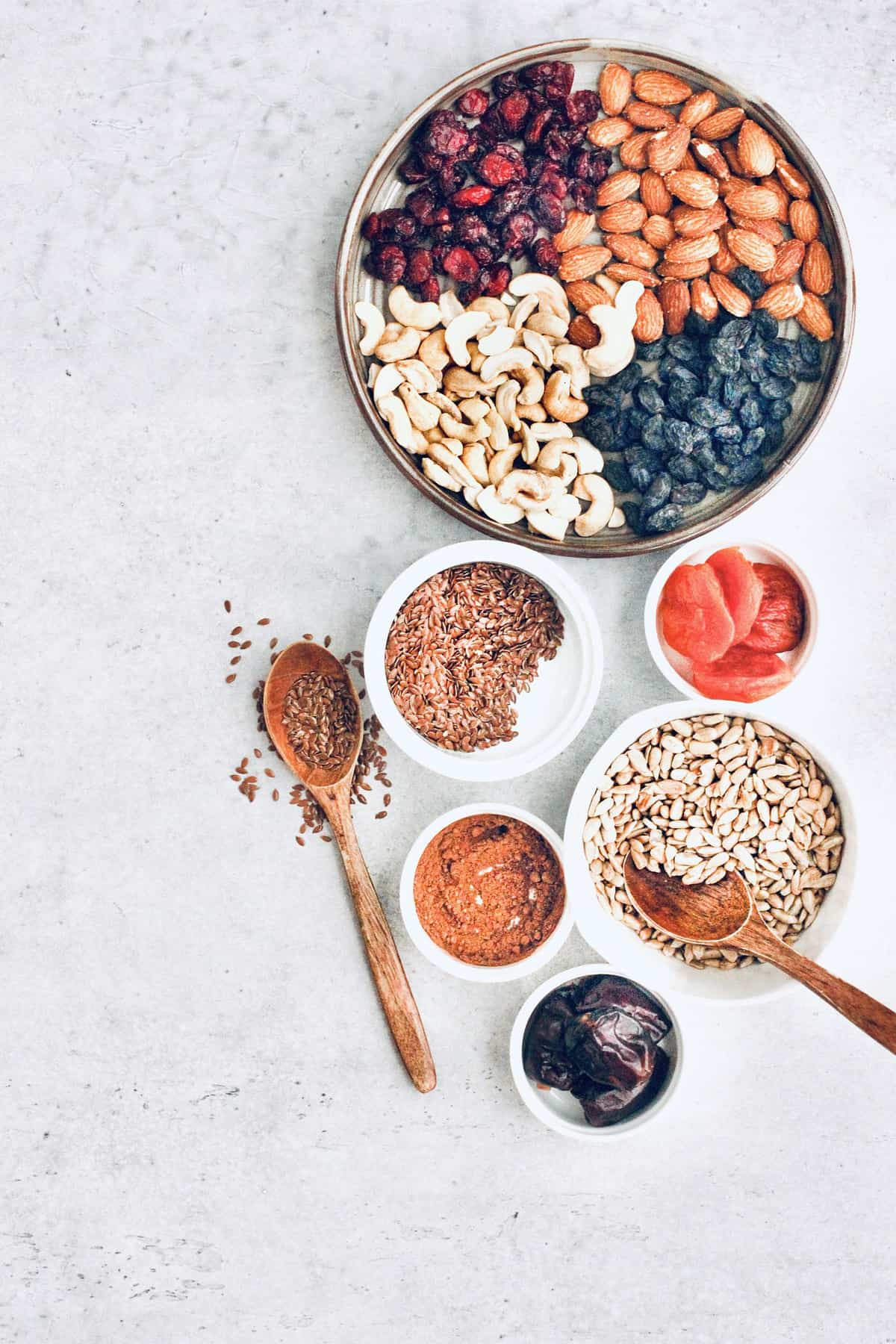 As a foodie, I prefer to hand-make all my sauces whenever possible. Of course, just like many of you, I do lead a very busy life so sometimes making an entire meal from scratch is just not in the cards. For me, it's always great to have some pre-made vegan sauce on hand for when I just don't have time to start from scratch. Often I batch cook sauces and freeze them, but there are also a wide range of excellent vegan sauces available at local grocery stores! I still prefer making my sauces from scratch as grocery store bought vegan sauces are often expensive, hard to find, and can sometimes have ingredients like preservatives and other additives that are not beneficial for your body. 
In today's blog post we're going to be chatting about some of my favorite vegan sauce recipes and my recommendations for using these sauces to mix up your winter meal planning. I hope you finish reading this post with some new, fresh and exciting meal options. 
The Top 5 Sauces Every Vegan Needs on Hand.
Here are my top five favorite go-to sauces that, in my opinion, every vegan needs to have in their repertoire. You can either make these sauces by scratch when you need them, batch cook a big portion to freeze and use later or purchase pre-made sauces from your local grocery store or vegan restaurant. No matter the preparation option that fits with your lifestyle and budget, these are my top five recommendations that no vegan should live without.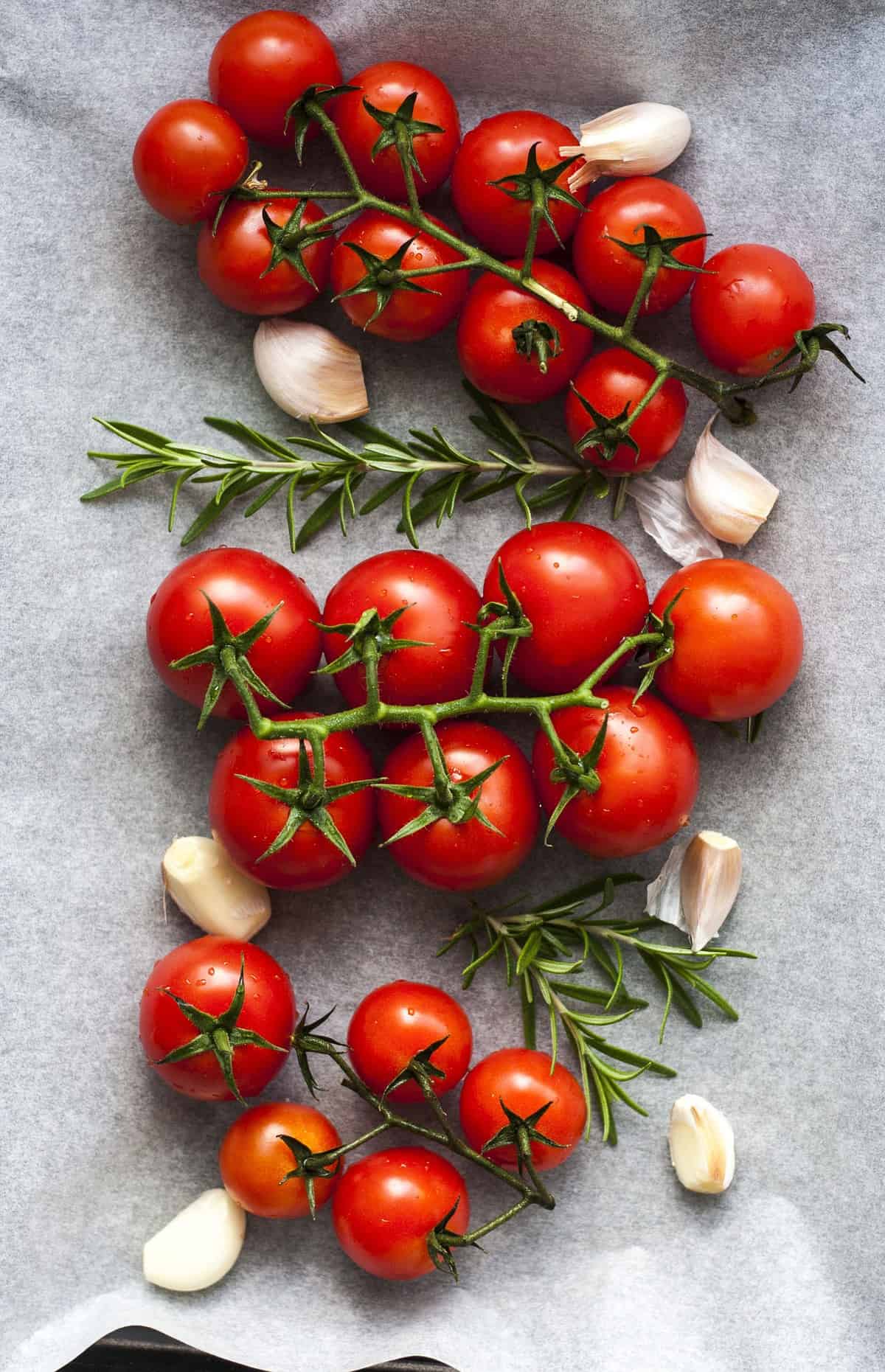 A Good Vegan Tomato Pasta Sauce
Everyone needs a high-quality tomato pasta sauce in their life and finding vegan options for pasta sauce is often quite easy. In fact, if you look closely at the ingredients of many pasta sauces you'll find that they most likely are vegan without being specifically advertised as such. If store-bought sauces aren't for you, you can always make your own using tomatoes, tomato paste, vegetable broth, and whatever mix of herbs and spices that you'd like. And don't forget the garlic!
A Teriyaki Sauce 
Teriyaki is often the most common sauce base for stir fries and other vegetable-focused dishes. Teriyaki sauce is a great way to add some savory spice to your meal without needing to integrate meat products. Teriyaki sauce is easy to find at your local grocery store and can, of course, be made at home with soy sauce, water, brown sugar or agave nectar, ginger, garlic and scallions. 
A Cashew Cream Sauce 
What kind of vegan blogger would I be if I didn't recommend a perfect cashew cream sauce for any sort of meal! Due to its very rich flavor, cashew cream sauces are often added as an extra add-on to many meals and not as a primary ingredient. Cashew cream sauces are made with a food processor or high powered blender and are relatively simple to make. All you need is raw cashews, lemon juice, garlic, paprika, water, and salt and pepper to taste.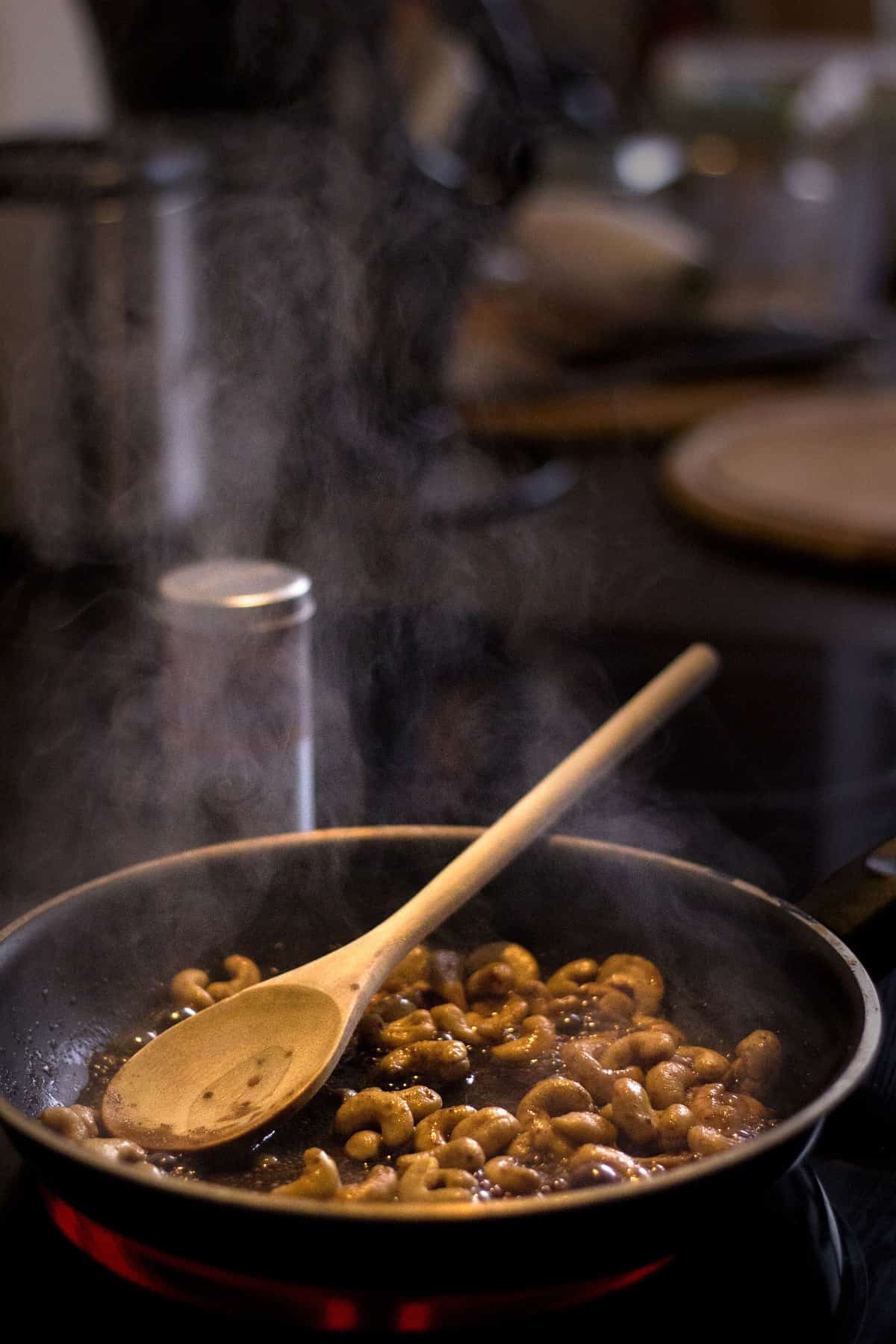 A Tahini Sauce
A lemon tahini sauce is a great way to add fresh flavors of the Mediterranean to any of your regular meals. Lemon tahini goes great with rice dishes or vegetable dishes. If you like to use vegan-based meat alternatives, lemon tahini can help to really add extra flavor. Tahini is often found in most local grocery stores but it might not be a common ingredient that you buy on your routine trips, so just make sure to ask to find it. To make lemon tahini sauce all you'll need is tahini, water, lemon, garlic, ground cumin, and salt and pepper. 
Is it just me or am I noticing a trend that garlic is in all of my favorite sauces? Make sure you measure portions of garlic with your heart. If you're like me, there's never too much!
A Curry Sauce
I absolutely love a vegan curry sauce and all the amazing opportunities that it presents for different sorts of dishes. Curry sauces are easily adapted and modified by changing different spices and simple ingredients to create an entirely new flavor. One of my favorites is a coconut curry sauce made with olive oil, garlic, coconut milk, curry powder, a hint of lime and salt and pepper. This sauce is super simple to make and really adds a big burst of flavor to any dish.
My Favorite Orchids + Sweet Tea Sauce Recipes.
Vegan Black Bean Tacos + Avocado Basil Mango Sauce
One of my favorite (and a bit unexpected) sauces is the avocado basil mango sauce that I often use with my vegan black bean tacos. This sauce has the perfect blend of sweetness, creaminess, and the right flavor to add to all of our favorite Mexican-inspired recipes. The basil gives the sauce a fresh herb-like flavor, while the mango adds just the right amount of an island feel to any dish. I even use frozen mangoes for this recipe so you don't need to worry about finding in-season fruit during these winter months. 
Buckwheat Veggie Pizza with Chickpea + Kale Pesto Sauce
If you're looking for a satisfying and veggie-packed dinner idea my buckwheat veggie pizza with chickpea and kale pesto sauce is an absolute crowd-pleaser. The creamy flavorful kale spinach pesto sauce really brings it all together the crunchy buckwheat crust and tons of veggie toppings. This sauce is extremely easy to make and can be used on pizzas, pasta or any other dish that you can imagine. This sauce is a great make-ahead option since you can make a large batch and freezer it for further use. To make, just combine the kale, spinach olive oil, garlic, lemon juice, red pepper flakes, and salt and pepper into a blender and blend until smooth. If you find that your sauce is too thick just add a bit of extra lemon juice to help thin it out and ready for spreading on your buckwheat pizza. 
Vegan Banana Pancakes + Peanut Butter Sauce
A new sauce isn't just reserved for lunch or dinner meals. Mixing in new fruit sauces or breakfast style sauces is an excellent way to help spice up your weekend brunch or even one of those work-from-home mornings that you just feel fancy. One of my favorites is this peanut butter sauce that is the perfect addition to your vegan pancakes, vegan waffles, or even in overnight oats. This sauce is made using four super easy-to-find ingredients that you probably already have in your pantry - peanut butter, maple syrup, vegan chocolate chips, and hot water! Simply whisk these ingredients in a bowl until the peanut butter is melted and everything is well mixed together. Simple as that!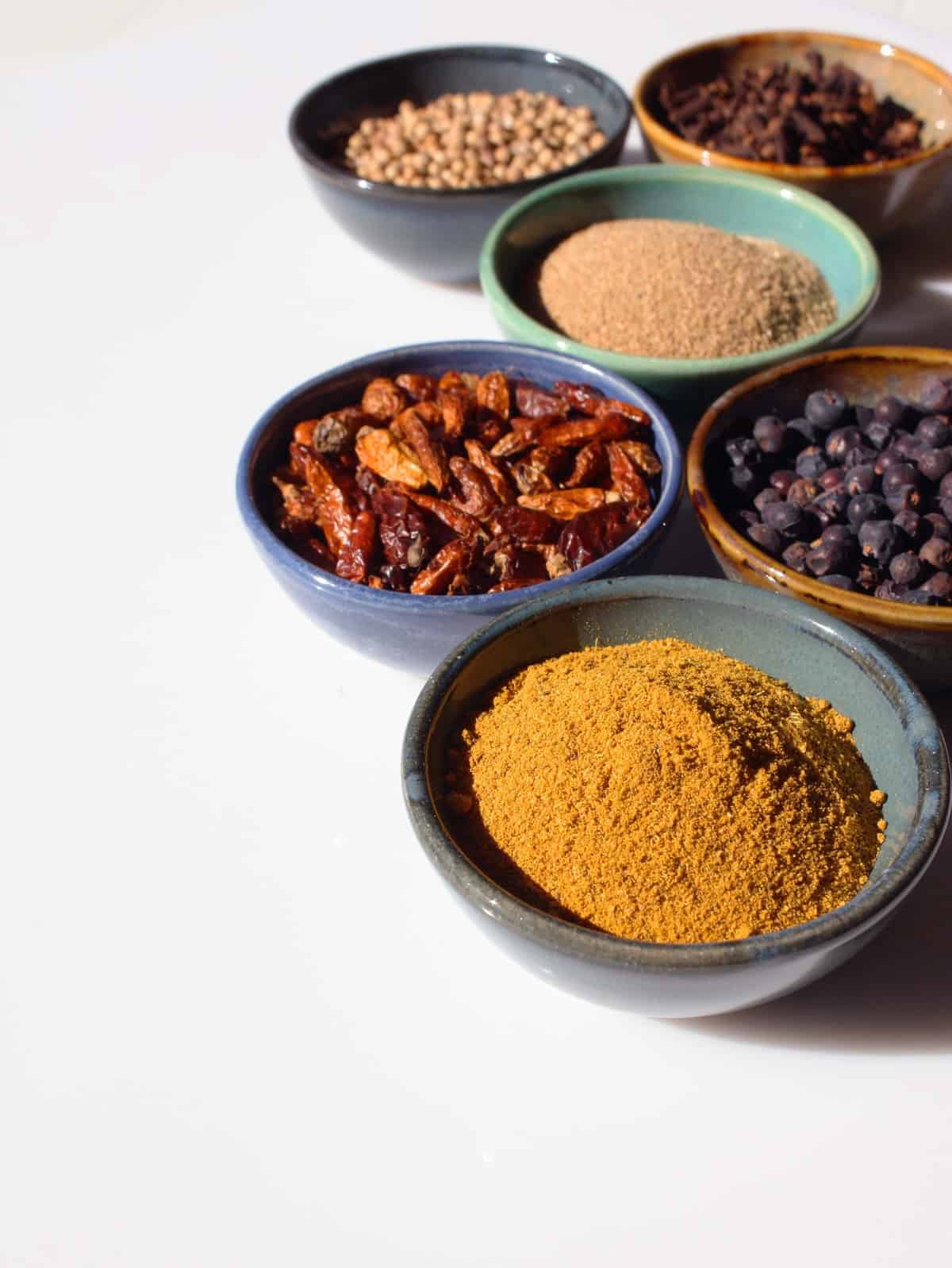 Try a Sauce Meal Planning Challenge.
If you're really looking to up your vegan sauce game, I recommend trying a week of "sauce-first meal planning." In simple terms, pick one sauce for each day of the week and plan your dinners around it! For example, Mondays you'll use a coconut curry; Tuesdays you'll use an avocado cream sauce and etc. etc. This is a great way to push yourself out of your comfort zone and try new ingredients and recipes!
Just as I recommend with all of my recipes and meal planning, keep it simple and keep in mind your own lifestyle. Introducing tactics like meal planning, meal prep, or even batch cooking large portions of sauce and freezing for future use, is a great way to make sure that you're mixing in new recipes regularly.
What are some of your favorite sauces and how do you use them to spice up your vegan meals? Let me know in the comments below.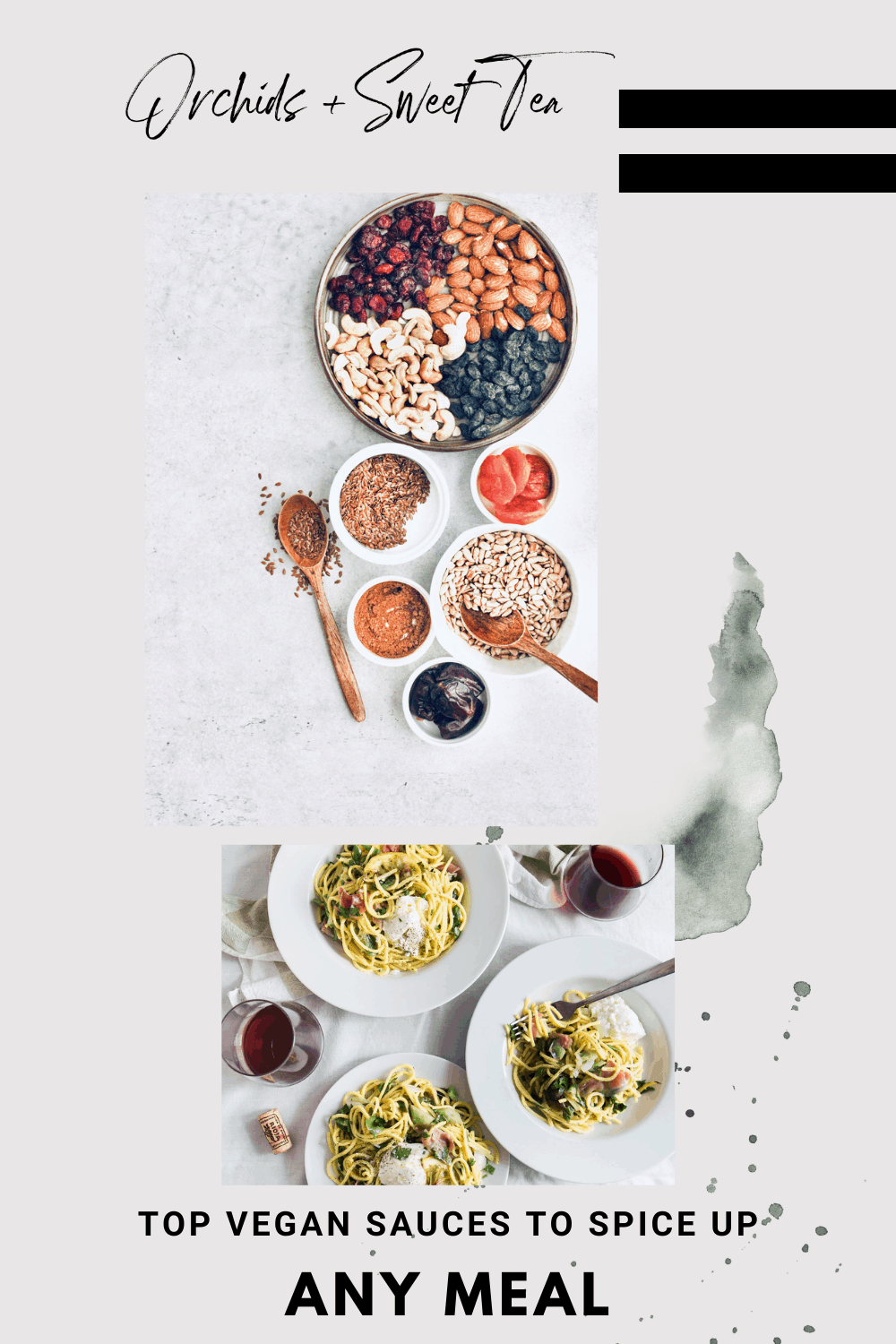 My Favorite Vegan Sauces to Spice up any Meal.