This or That: How to Get your Picky Eater to try New Foods discusses some of my tried and true tips to stop the dinnertime negotiations to get your picky eater to try some new foods. I am also sharing my top 5 favorite kid-friendly recipes that are actually super healthy!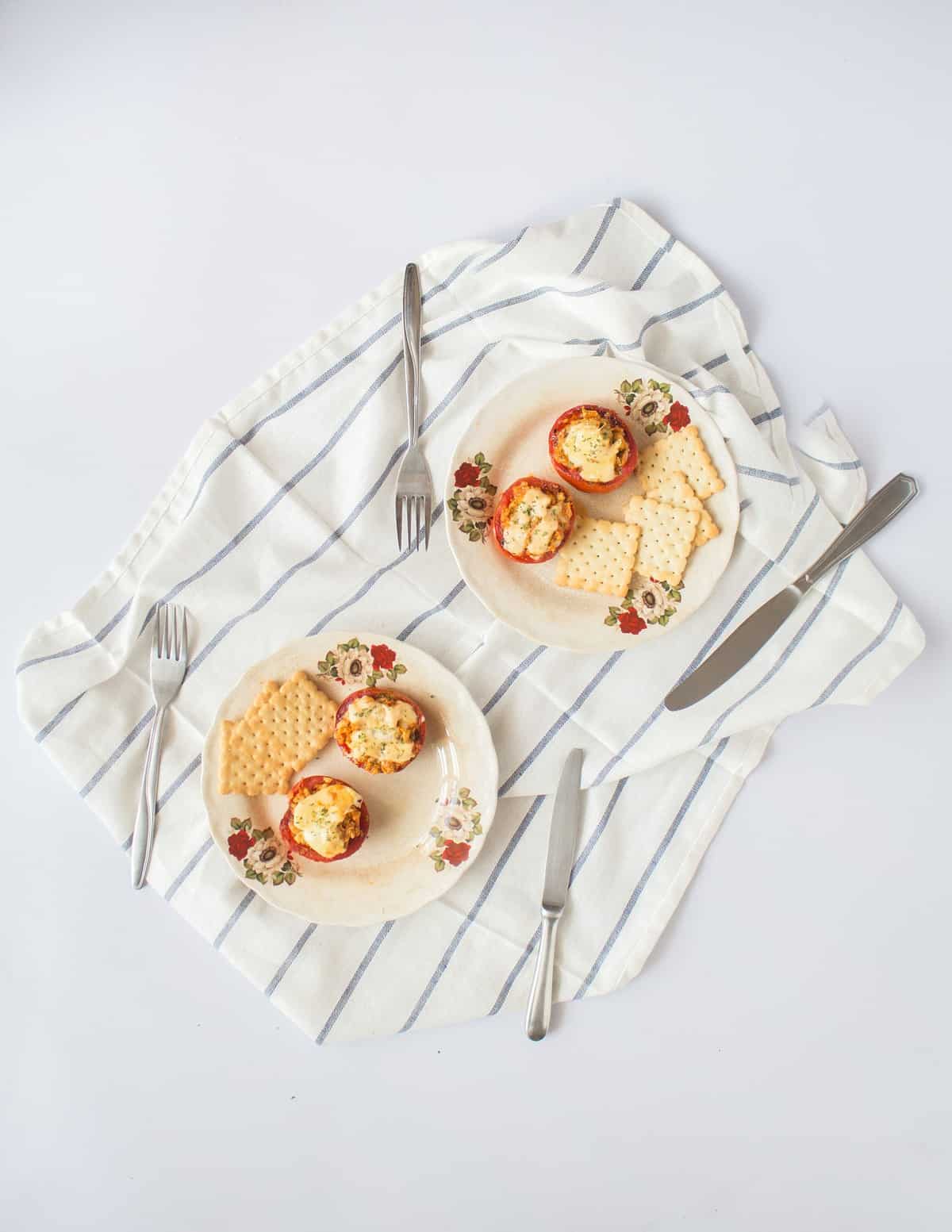 Today, we're going to chat about a tricky topic – picky eating! Whether you are a parent of a picky eater, married to a picky eater or maybe you're the picky eater yourself – there are a ton of strategies that can help combat the fear of trying new foods. This can be specifically challenging when transitioning to a new diet or lifestyle. No matter who the picky eater is in your life, the challenges are often the same.
For a deeper conversation, I recommend checking out a great article via Parents.com on Proven strategies for picky eater.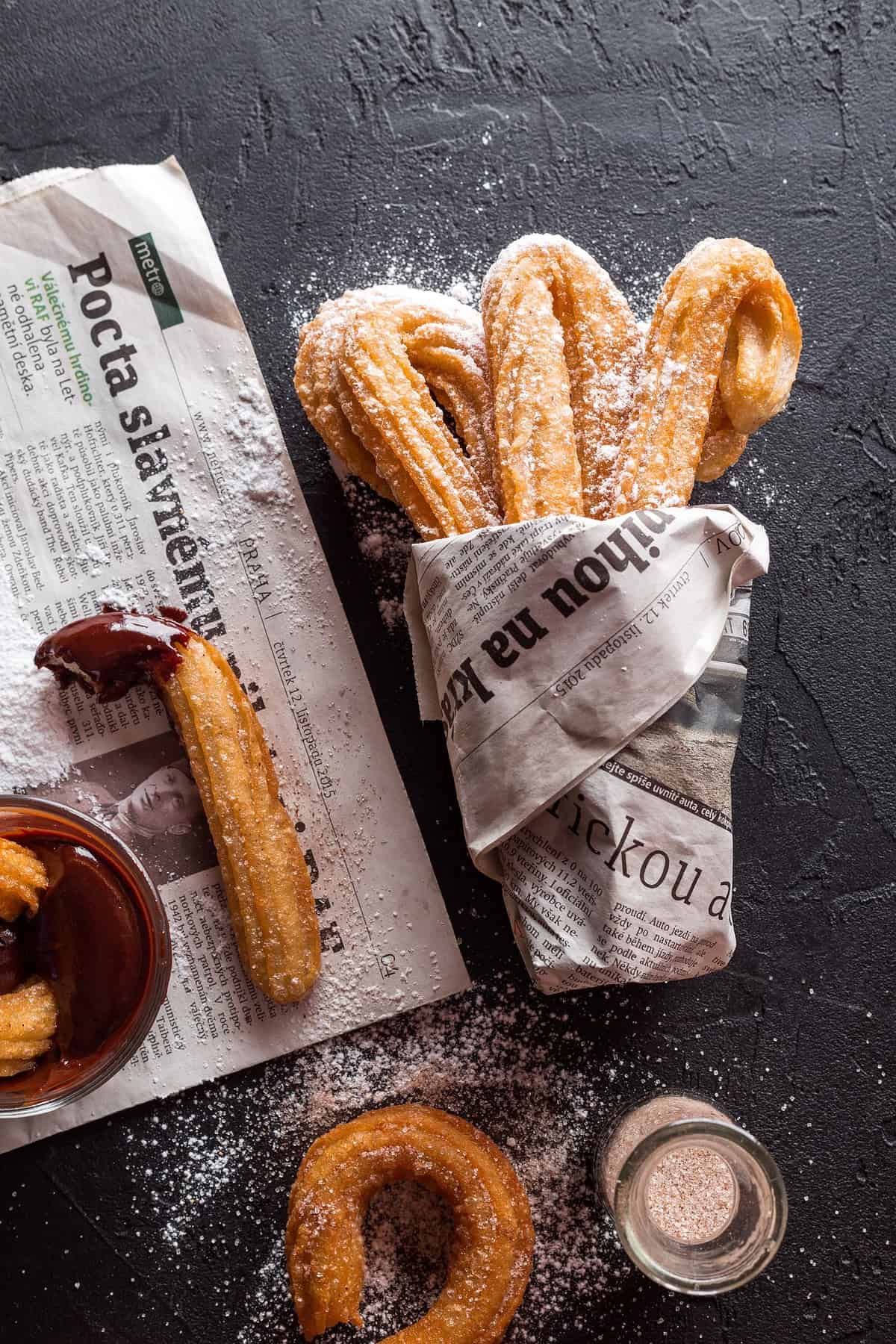 Pick your Battles (and Start Small!).
One of the best pieces of advice I can give any parent of a picky eater is to keep your expectations reasonable and pick your battles. While we all might love it if our children ate perfectly balanced organic meals, sometimes that just isn't in the cards. Sometimes it is worth celebrating the small steps whether that be trying new food, finishing all the vegetables, whatever it is for your child. Keep in mind that children are learning independence and personal preferences, so try your best to stay sensitive to their developmental and emotional needs.
In fact, preschoolers can be pretty notorious for these types of needs and behaviors. The preschool years are marked by much slower growth than the toddler or preteen years, meaning their food choices and preferences play a much larger role in their development than just simply dietary intake. Preschoolers often prefer to feed themselves to test out the waters of independence. This means that their perceived picky eater traits and behaviors just might be connected to their new development stage.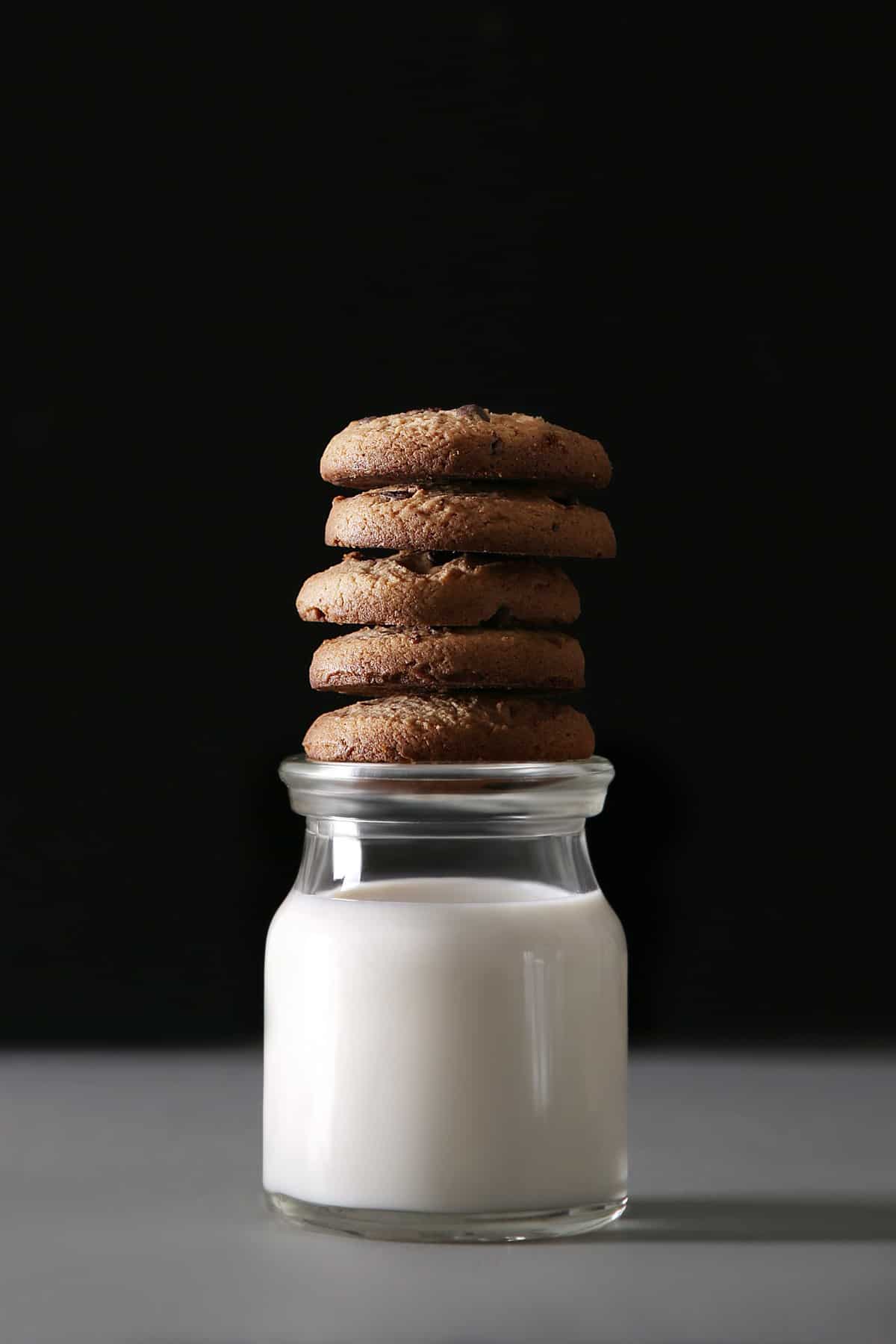 Empower your Child to try Something New.
Another great way to help curb picky eating habits in children is by fostering an empowering relationship with food. Rather than viewing your child's picky eating as defiant behavior, I recommend encouraging your child to eat without pressuring them. This can be done in a variety of ways!
Try to Avoid Bargaining.
Sometimes trying to get your child to eat a meal feels like a hostage negotiation, I totally get it!. Try your best to avoid bargaining tactics like "no toys unless you eat three more bites." These interactions are often stressful for both you and your child and can easily become escalated. Instead, try to focus on enjoying the meal rather than your child's food intake. After all, their refusal to eat foods based on newly recognized qualities such as texture is entirely normal and part of their learning!
Include your Child in Meal Planning.
Another common stressor for families is the uncertainty of mealtime! Try to include your kids in your meal planning so you can learn what their preferences are and how you can best cater to their preferences without bending to their picky eating will. Be sure to remind your child throughout the day that they helped pick dinner that evening and remind them of what the meal is well in advance. Children are creatures of habit (same!) so being able to set expectations in advance helps to calm their anxieties around new foods and your stress level come dinnertime.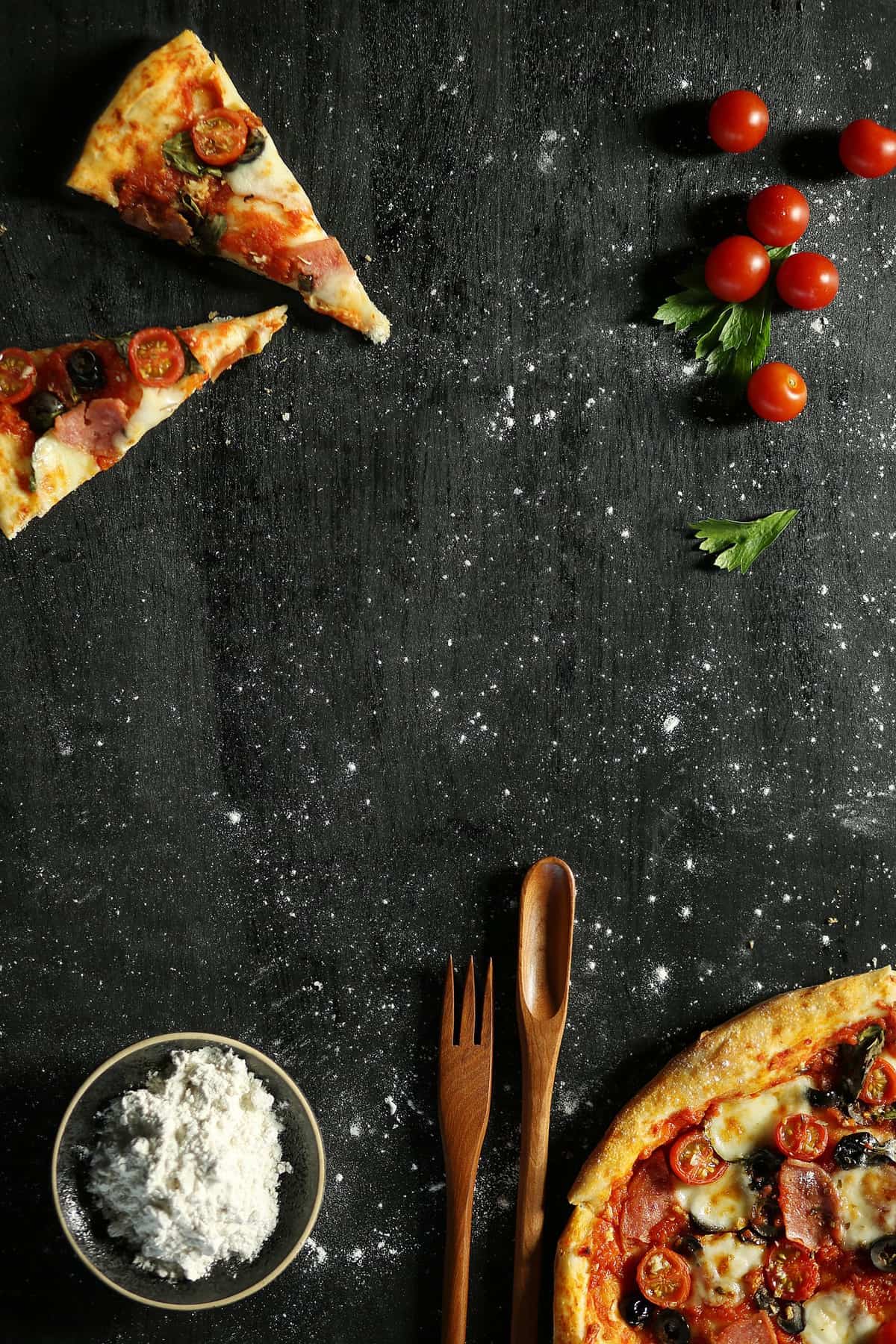 Put Them to Work!
Kids, particularly preschool and elementary school-aged kids, love to feel helpful! Getting the whole family involved in meal prep and planning can significantly reduce mealtime stress and model healthy lifestyle behaviors! Have your child participate in the cooking with kid-friendly tasks such as washing the vegetables, setting the table, or stirring a dish. Be sure to use common-sense best kitchen practices but don't be afraid to get a little messy. It is important for children to learn healthy food practices not just at the table but also before the meal. The more invested your child feels in the dinnertime process, the more likely they are to eat their meal without complaint. Make sure to use lots of positive reassurance and reinforcement. Comments like "wow, this meal you helped me make is so delicious, great job!" can really go a long way.
Model Healthy Eating.
This may seem obvious, but you'd be surprised how many frazzled parents miss this step! Modeling a good relationship with food is important in teaching your children healthy eating habits and to help curb picky eating. Be sure to eat with your child when trying new foods, after all, if you don't eat your veggies how can you expect your kid too!
Try a Healthy Spin on Kid-friendly Recipes.
That brings up to my final tip to getting picky kids to eat a more balanced diet – good old-fashioned trickery! There are tons of recipes out there that provide a healthy spin on kid-friendly recipes so you don't have to worry about the quality of the food your child is eating. You might even unintentionally introduce a new favorite food! Here are some of my favorite kid-friendly recipes that are super healthy!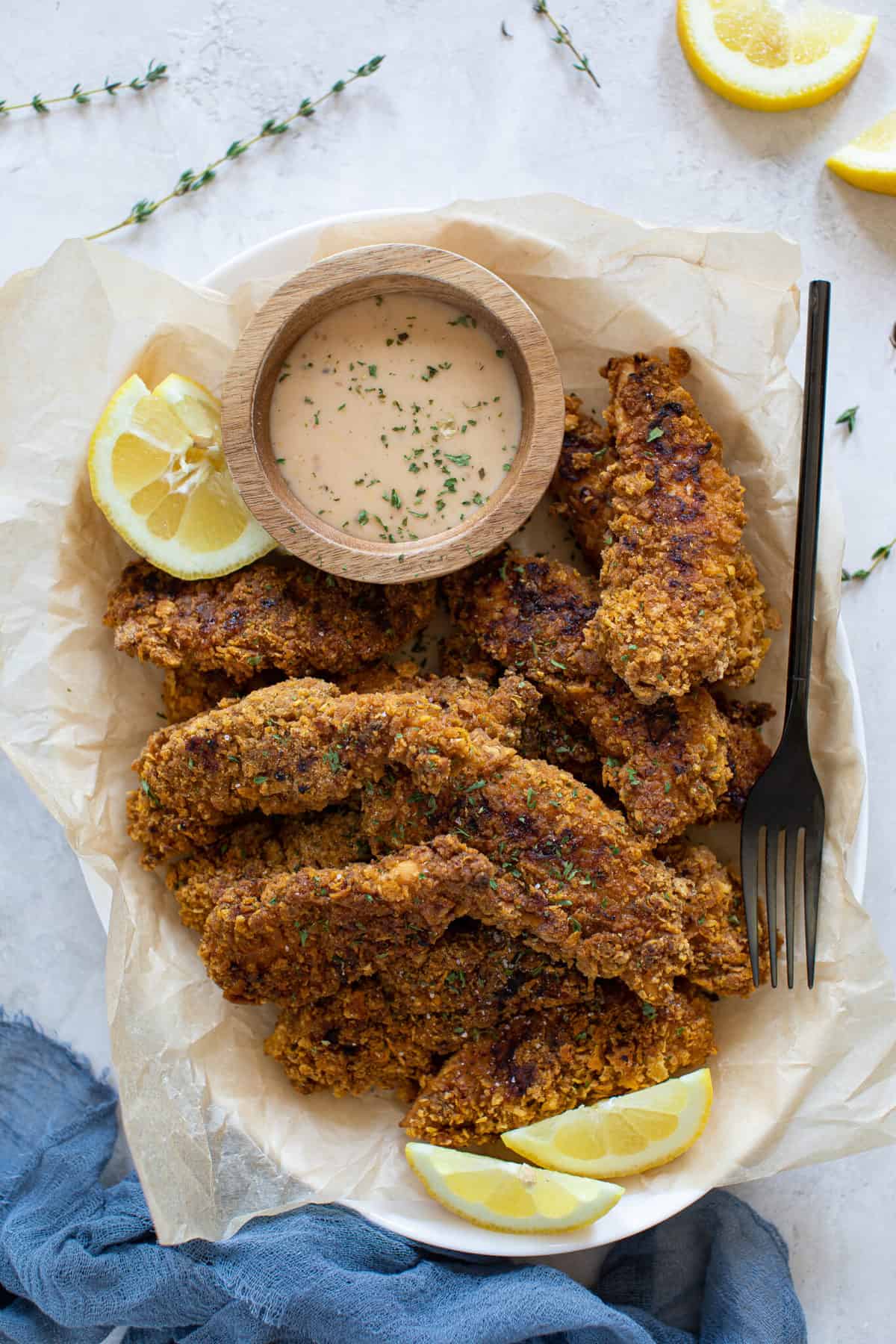 Baked Cajun Honey Dijon Chicken Tenders
What kid doesn't love chicken fingers?! These homemade chicken tenders are some of my favorite comfort food recipes and they are entirely meal prep friendly! Using mostly pantry-staple ingredients, these chicken tenders are extra crispy with a mix of sweet and tangy bold flavors. These chicken tenders are a much healthier option to traditional frozen varieties and they are so easy to make you can even bring in your kiddo sous-chef to help!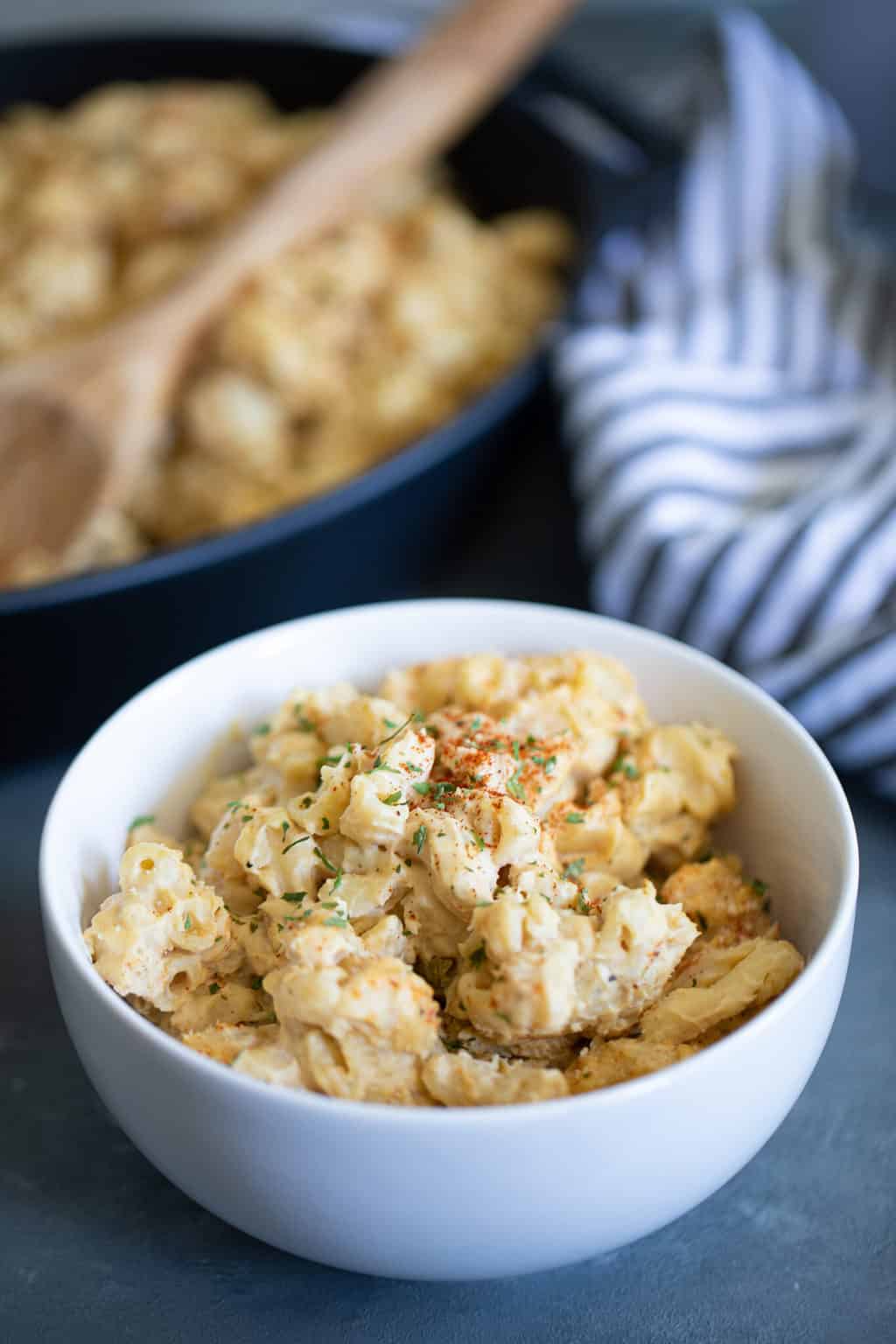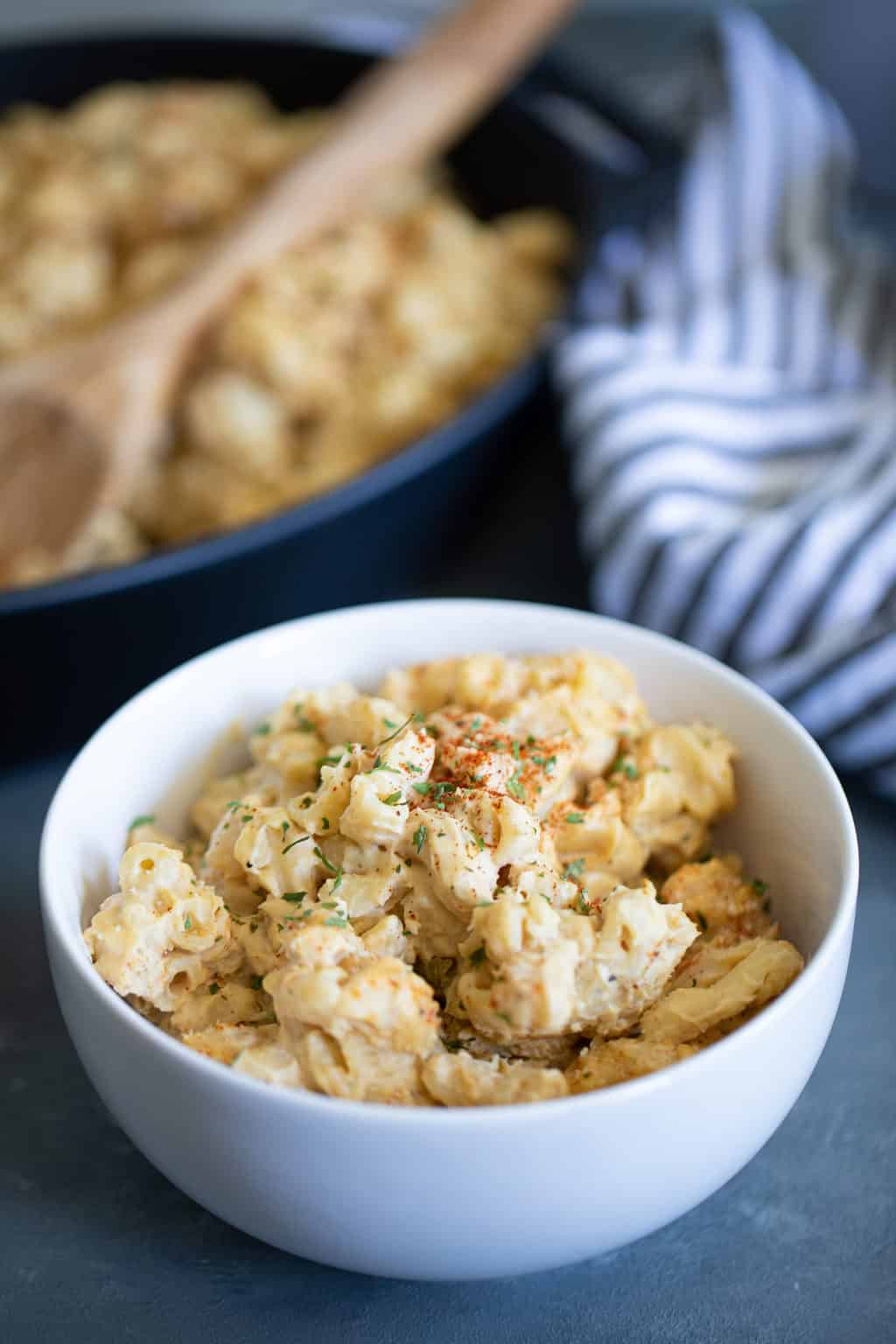 The Ultimate Vegan Mac + Cheese
This is another one of my kid-friendly recipes and trust me, no one will even know it's vegan! This super creamy take on mac and cheese is made from gluten-free macaroni, a special combination of seasonings and nutritional yeast. The cheesy base is made from cashews soaked overnight and blended. This is a great option for kids who may have gluten or dairy intolerances! This vegan mac and cheese is a great make-ahead recipe and large batches freeze well for a quick dinner in a pinch.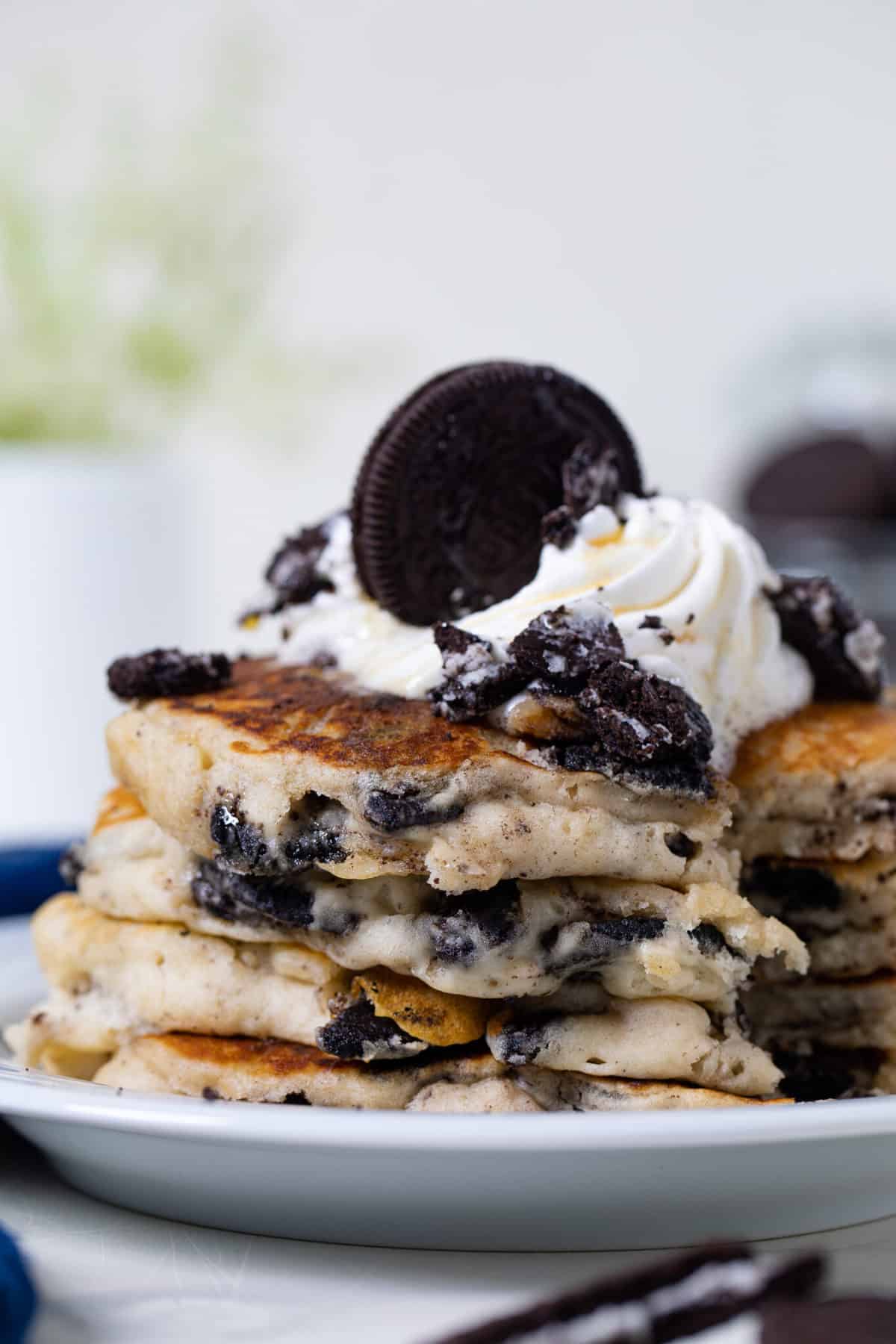 One-Bowl Fluffy Vegan Oreo Pancakes
I don't know about you, but the ultimate weekend brunch for me is a sweet treat! These one-bowl fluffy vegan Oreo pancakes are super easy to whip up and are a great breakfast indulgence for the whole family. This recipe is vegan and kid-approved! The trick to perfecting these pancakes is to make sure you aren't over-mixing your batter. Once all the ingredients are combines – stop stirring! You want light, airy pancakes, not chewy flapjacks due to the gluten formulating from over-mixing.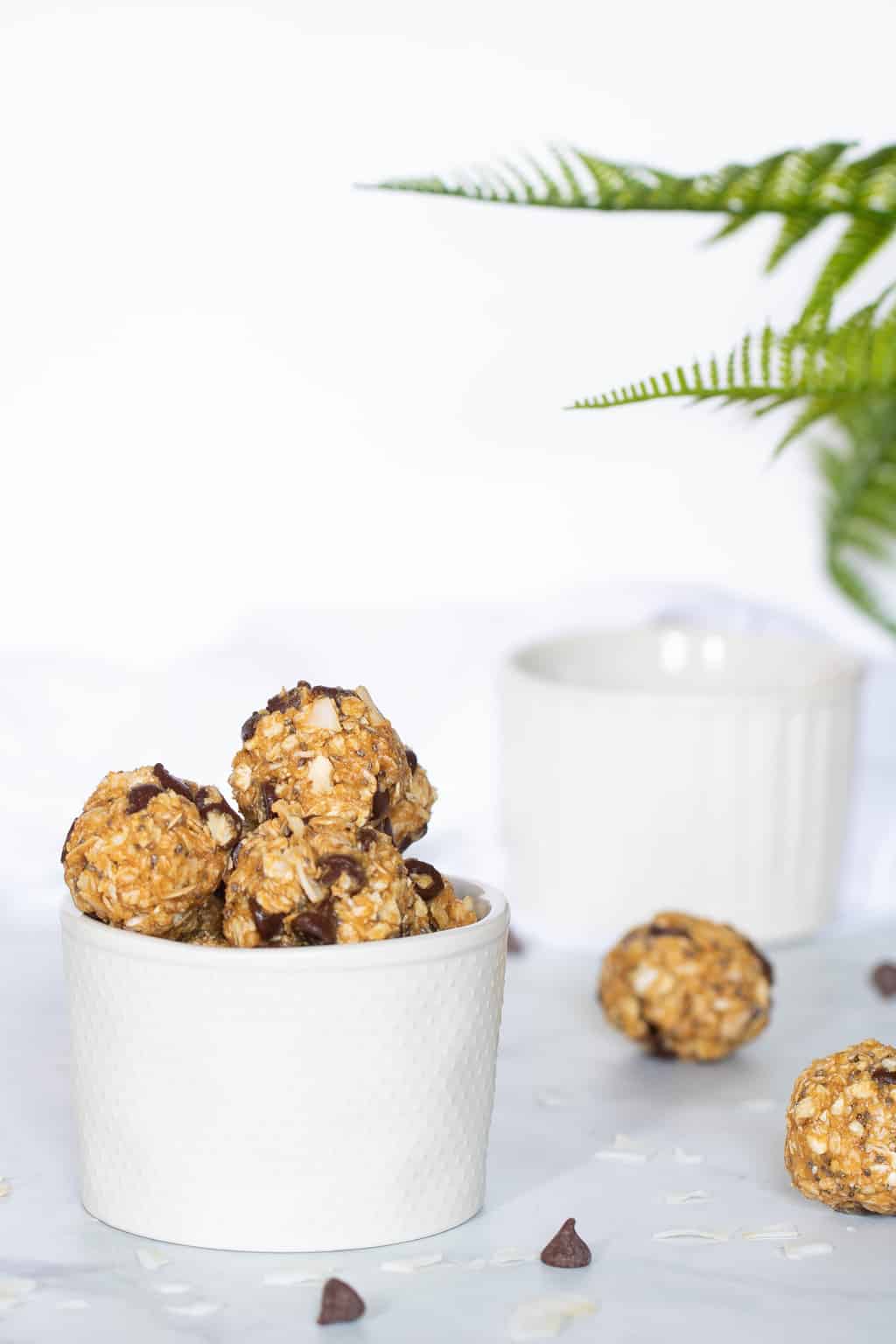 Chocolate Chip + Coconut No-Bake Energy Bites
For those busy mornings or days on the go, I love having a few healthy snacks on hand to curb my hunger and avoid a toddler meltdown. These chocolate chip and coconut no-bake energy bites are super easy to make and will be sure to satisfy your tastebuds without all the extra sugar. These little power balls are entirely gluten-free and vegan so you never have to worry about the quality of your kid's snacks. And because they are no-bake, these are a perfect option to make with your child!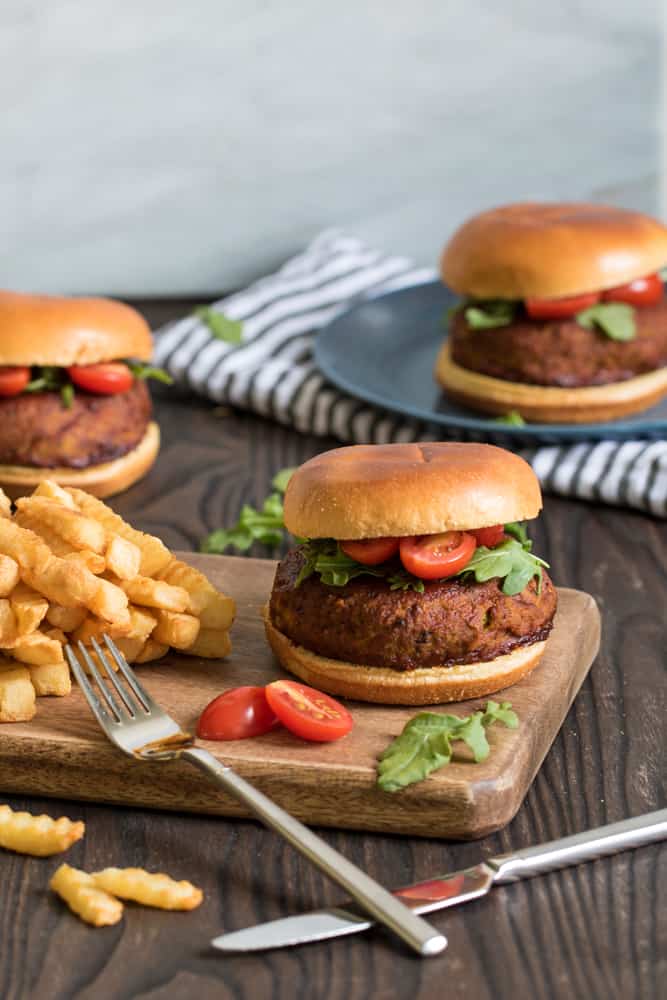 Spicy BBQ Lentil Quinoa Vegan Burgers
These spicy BBQ lentil quinoa burgers are a staple in my household and they are easily adjusted to be a kid-friendly burger alternative. Plus they have all the goodness of a lentil veggie burger patty! These burgers have a hint of spice that can be easily adjusted if you have a spice-averse child but I highly recommend leaving the spice in for that perfect amount of kick. The texture of these burger patties has a meaty-feel so even the most astute child will be unaware that they are actually eating veggies!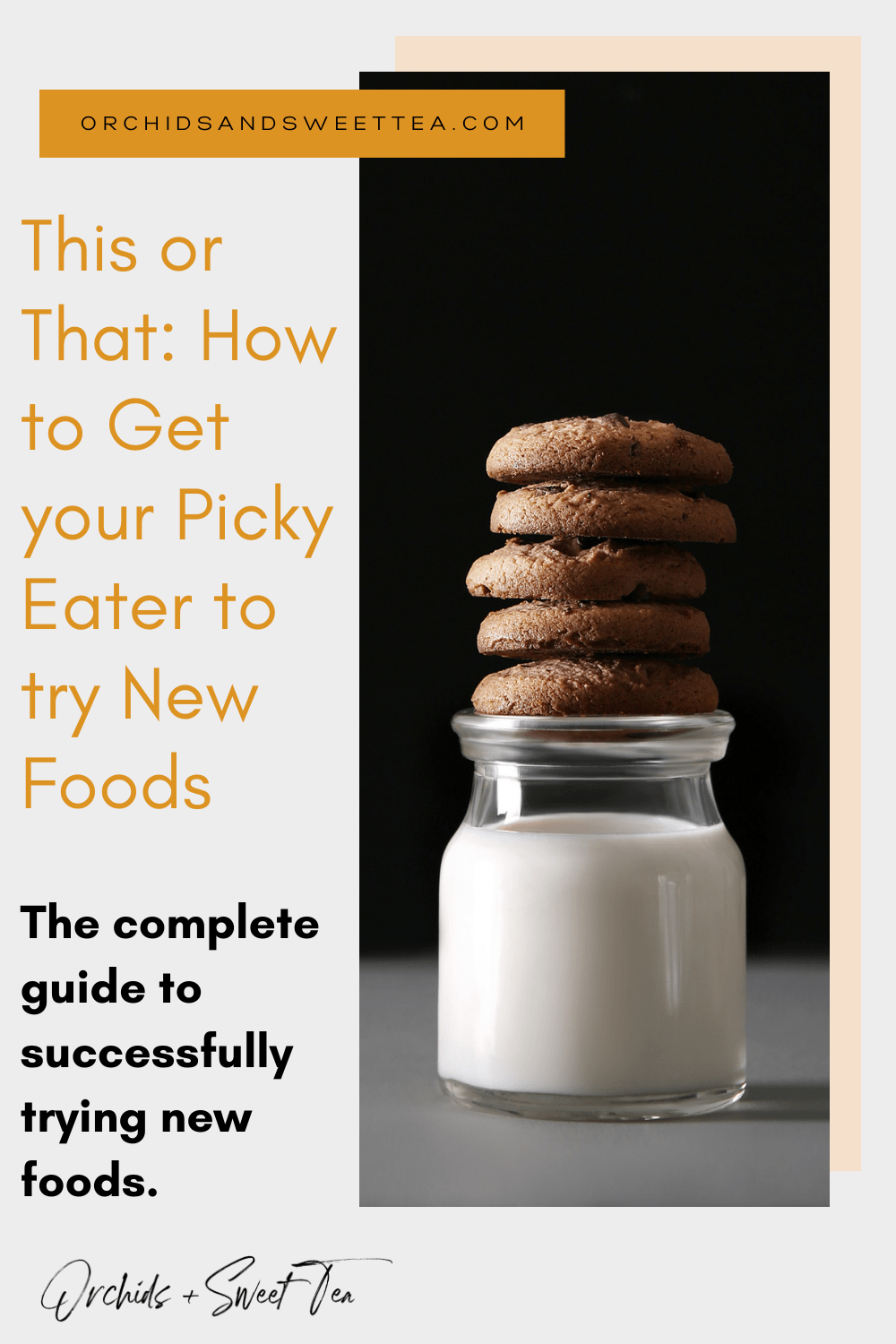 I hope you find these tips helpful when dealing with a picky eater in your life. What are your favorite tips for tackling food defiance and picky eating? Let me know in the comments below!