This Classic Dairy-Free Strawberry Milkshake is ultra-creamy, sweet, and satisfying. It happens to be totally vegan, but everyone loves this frosty drink!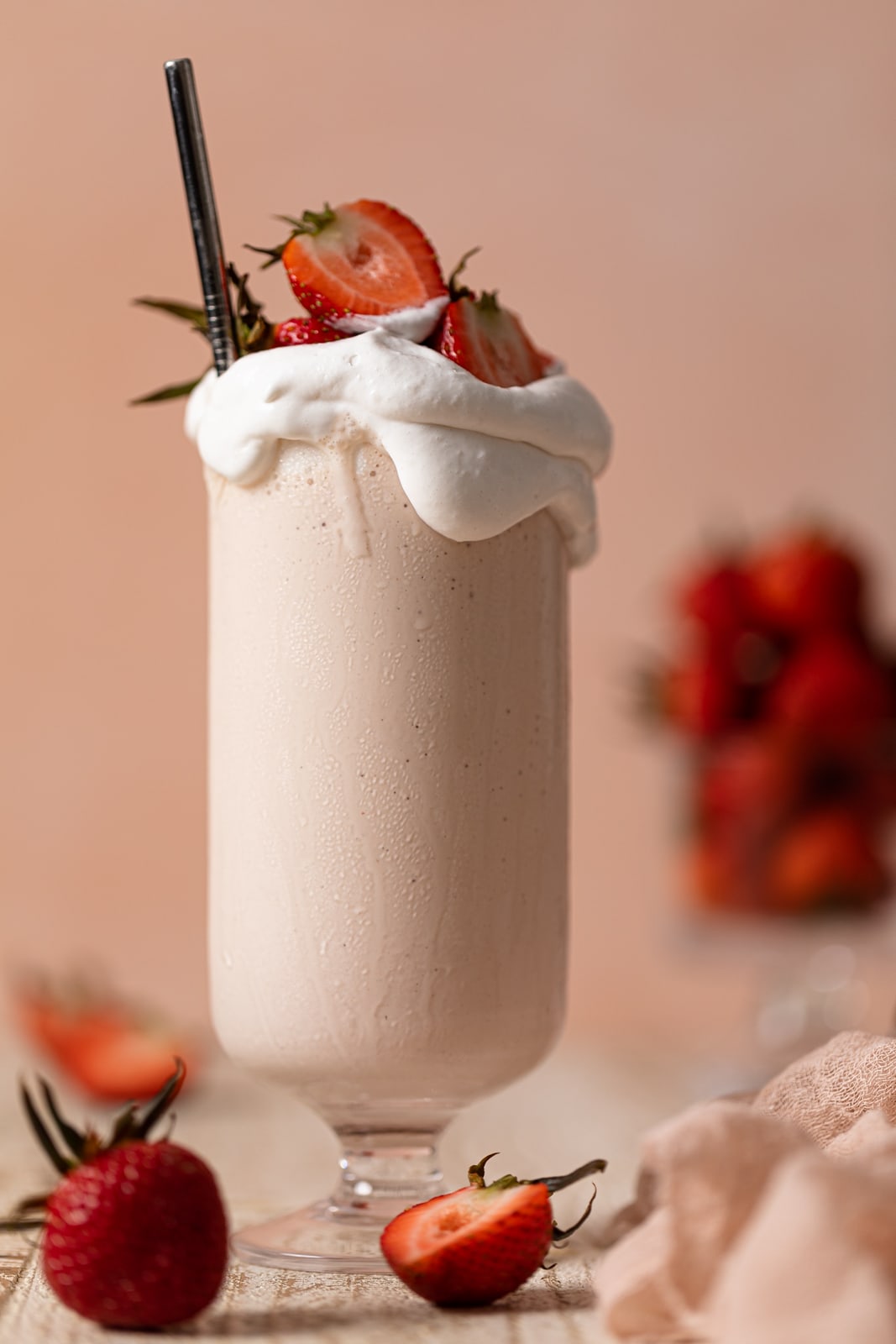 This strawberry milkshake is the ultimate old-fashioned treat, made vegan. It's perfect as a creamy, old pick-me-up on a hot afternoon, whether you're a kid or just love the flavors of childhood. Plus, this Vanilla Cashew Protein Shake is such a great option!
Ingredients for the Best Vegan Strawberry Milkshake
The ingredients for this creamy strawberry shake are simple and easy to find. Here's what you need:
Strawberry ice cream. I love premium ice cream like Van Leeuwen's Vegan Strawberry Oatmilk ice cream.
Almond milk. You can use any kind of dairy-free milk you like for this shake.
Vanilla extract. Use a dash of pure vanilla to optimize the flavor.
Sea salt. A pinch salt in sweet dishes highlights the well-rounded flavor.
Cinnamon. For a dose of warmth.
Making a Milkshake at Home
While milkshakes seem fancy when they're from a creamery, they are so easy to make yourself. All you need is a high-powered blender and some of your favorite ingredients.
All milkshakes begin with ice cream. You can make the ice cream yourself or use your favorite store-bought variety. Make sure to use a type of ice cream that you really enjoy, as it is the base for the milkshake.
Next, you'll need to decide on flavorings. If you want additional elements, add them here. You can add chocolate, vanilla extract, fruit, candy, flavored syrups, or anything else you enjoy.
Finally, you will need some milk to loosen the milkshake. You don't want the milkshake too thick, it should be sippable with a straw. Use cow's milk or your favorite plant-based milk.
Blend up the shake and serve it immediately to avoid melting. With a nice blender, you can make a milkshake with the perfect consistency.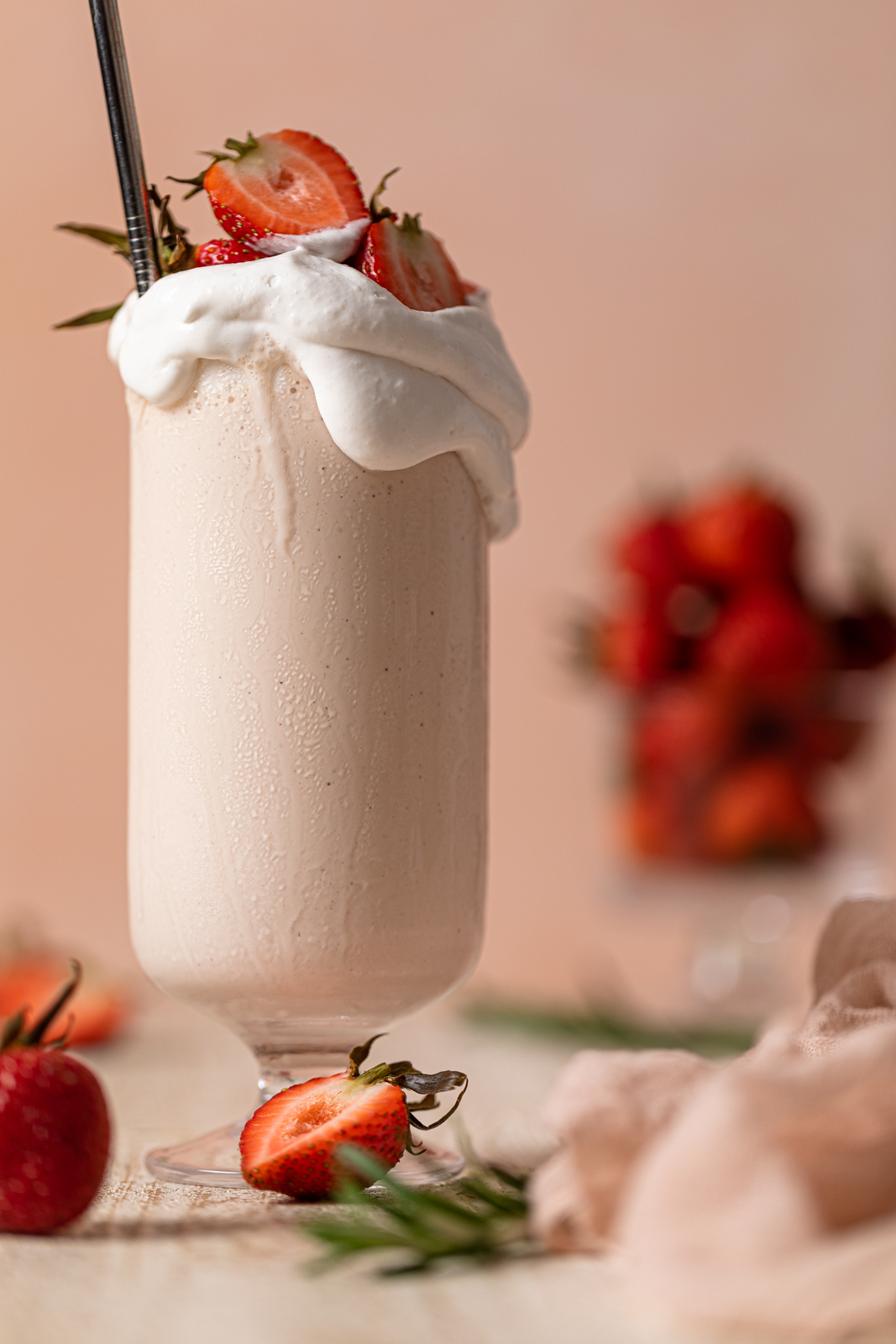 How to Make Vegan Milkshakes
All you need to whip up this recipe is a blender! Here's how to do it: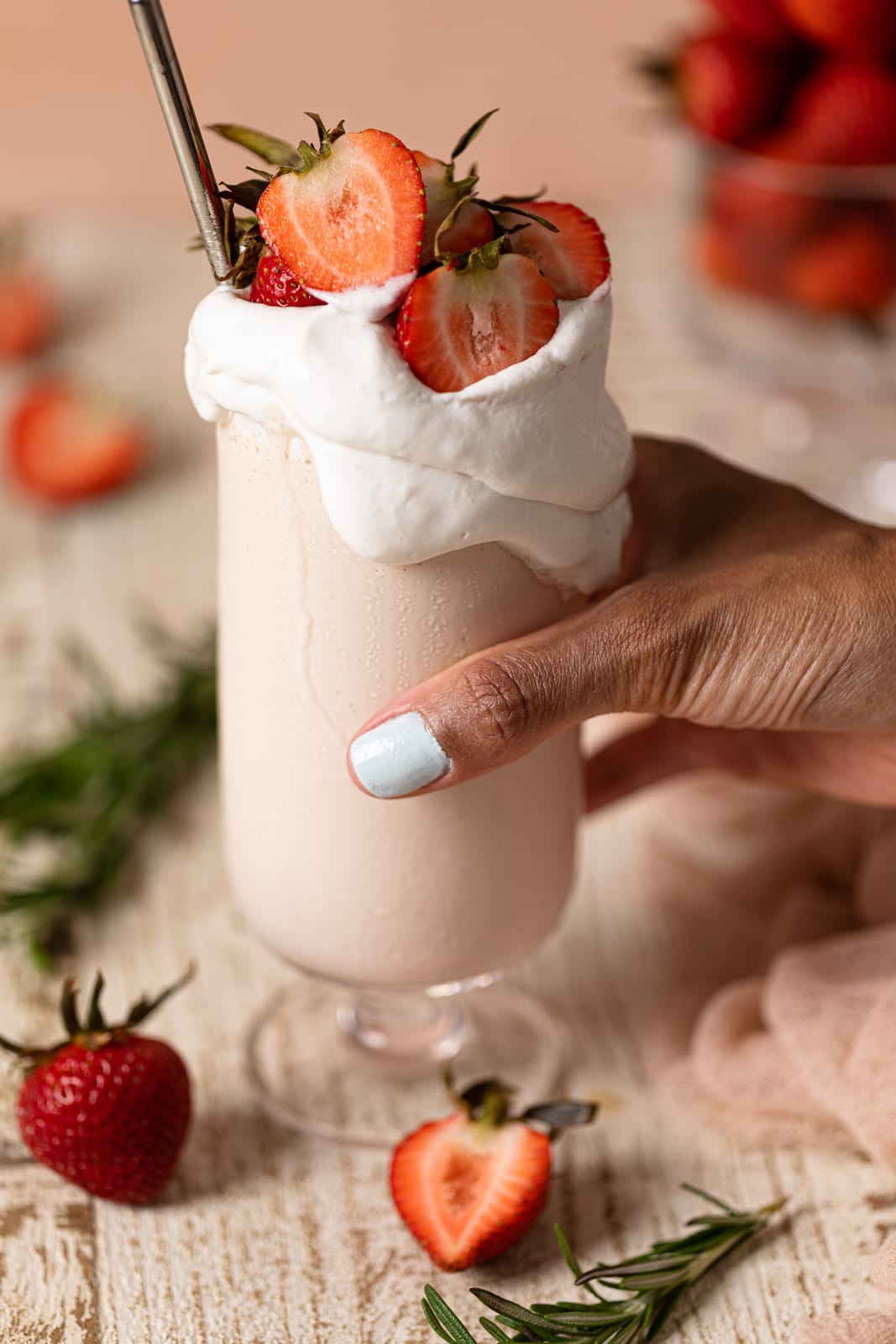 Classic Dairy-Free Strawberry Milkshake.