No need to worry about if it's 5 o'clock somewhere; my mocktail recipes can be enjoyed any time of day! Never had a mocktail before? Read on to find out how to make the top 6 mocktails that won't make you miss cocktails.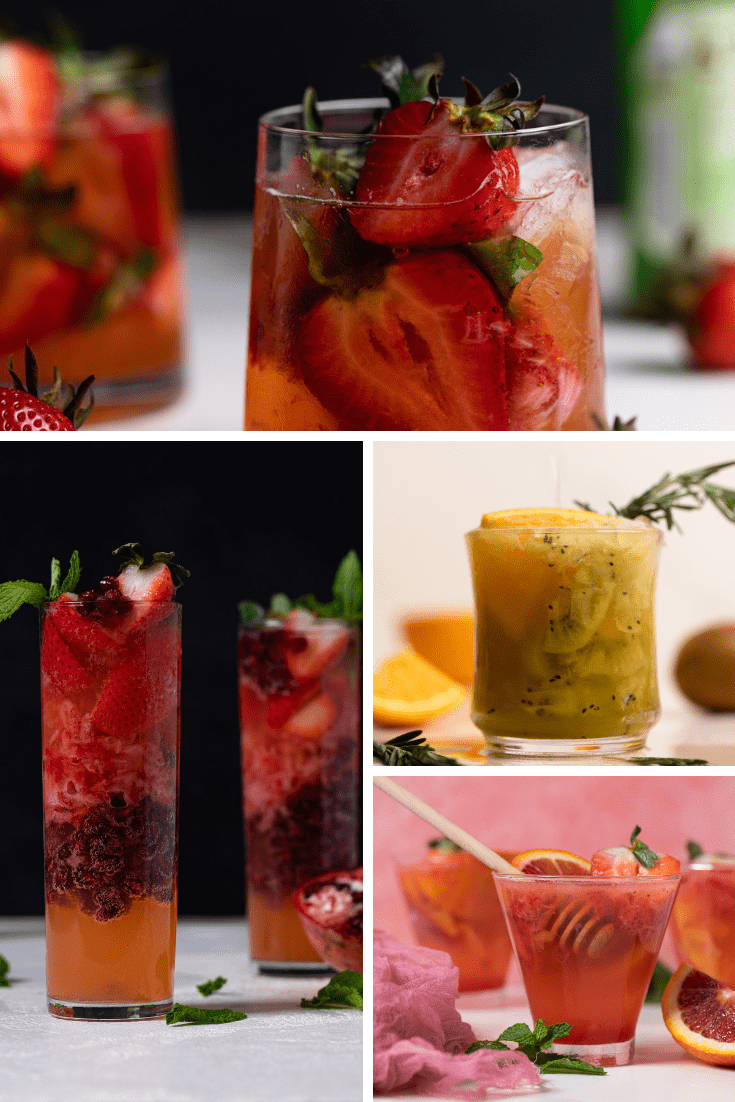 Welcome back, everyone! Summer is officially here, and it's the perfect season to make a chilly mocktail.
What's a mocktail, you ask?
A mocktail is a drink that has the flavors of a cocktail without any alcohol inside. If you don't drink alcohol for whatever reason, these drinks are the perfect thirst-quencher whether you're by yourself or having a party.
You can combine any flavors and fruits to make a delicious mocktail. I love to make any of these drinks on a hot summer afternoon. Mocktails are perfect for drinking poolside and provide nourishment in the hot summer sun.
Here are my favorite 6 mocktails that won't make you miss cocktails!
The Mocktails
I made this delightful Strawberry Basil Pineapple Mocktail this year when planning my Juneteenth celebration! If you've been reading Orchids and Sweet Tea for a while, you'll know I love a good fruity mocktail. This fruit-forward drink includes fresh whole strawberries, sweet basil, sweet pineapple juice, honey, and ginger beer. Although it is beer, ginger beer is nonalcoholic! The bubbles and not-too-sweet flavor of ginger beer are perfect in this recipe. You will be berry pleased with this drink!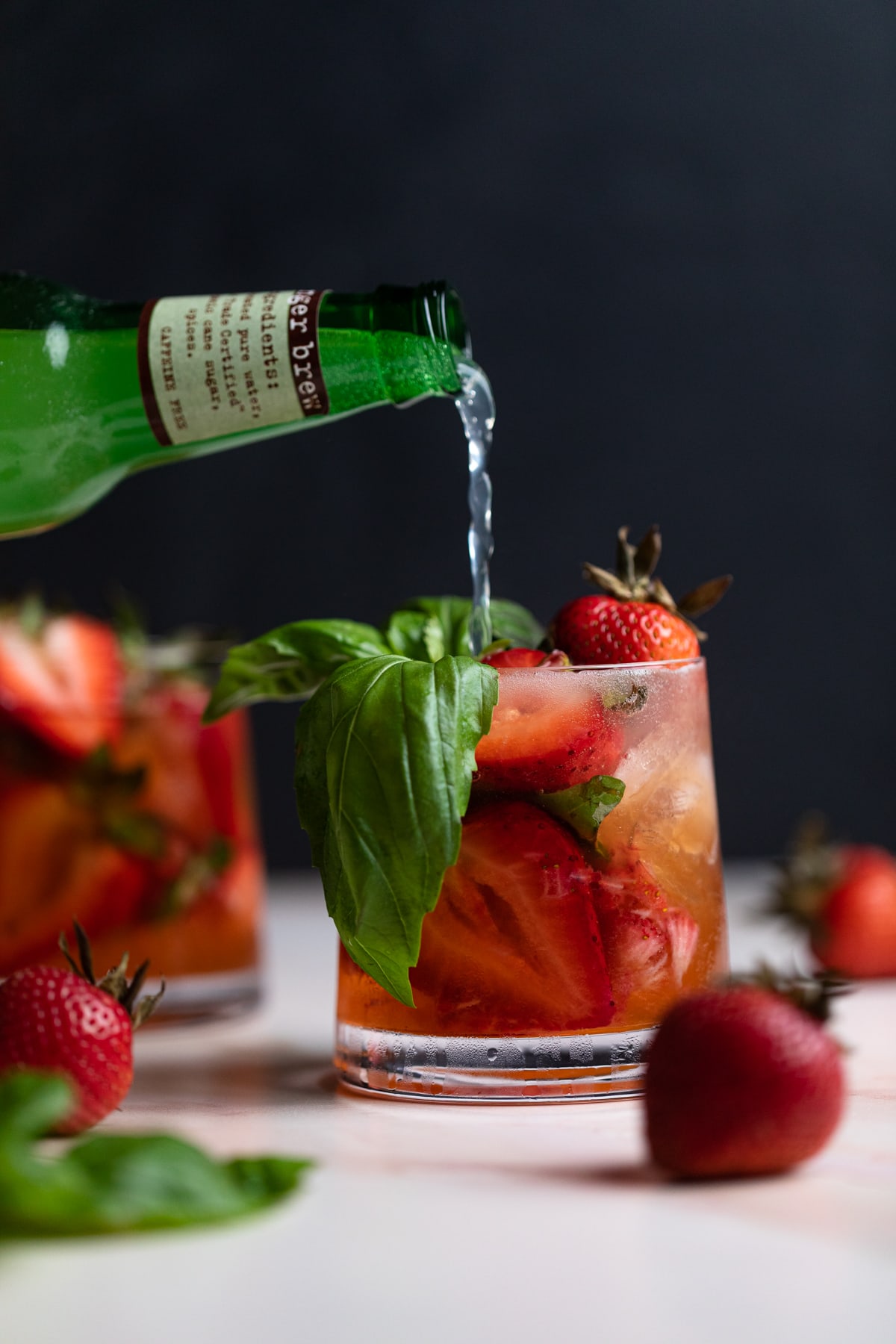 During the citrus season, I love finding new ways of using these fruits. My Citrus and Honey Mocktail combines not only fresh fruit and honey but also fresh herby sage leaves. The deep, bright flavor from the sage highlights the orange and lemon juice beautifully, changing up your everyday orange juice at breakfast. You can use freshly squeezed orange juice, tangerine juice, clementine juice, or fresh Mandarin orange juice. You won't believe the depth of flavor in this mocktail!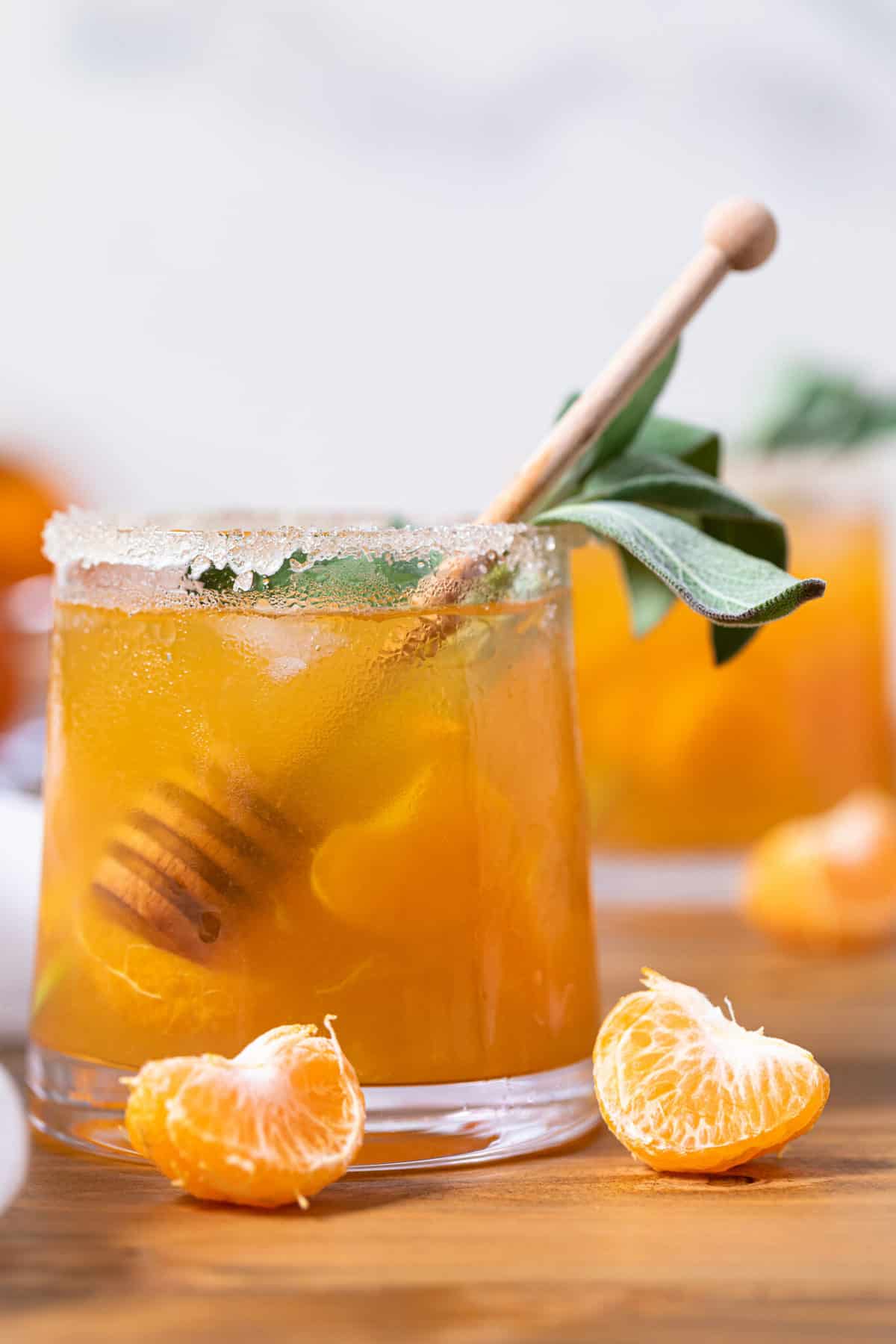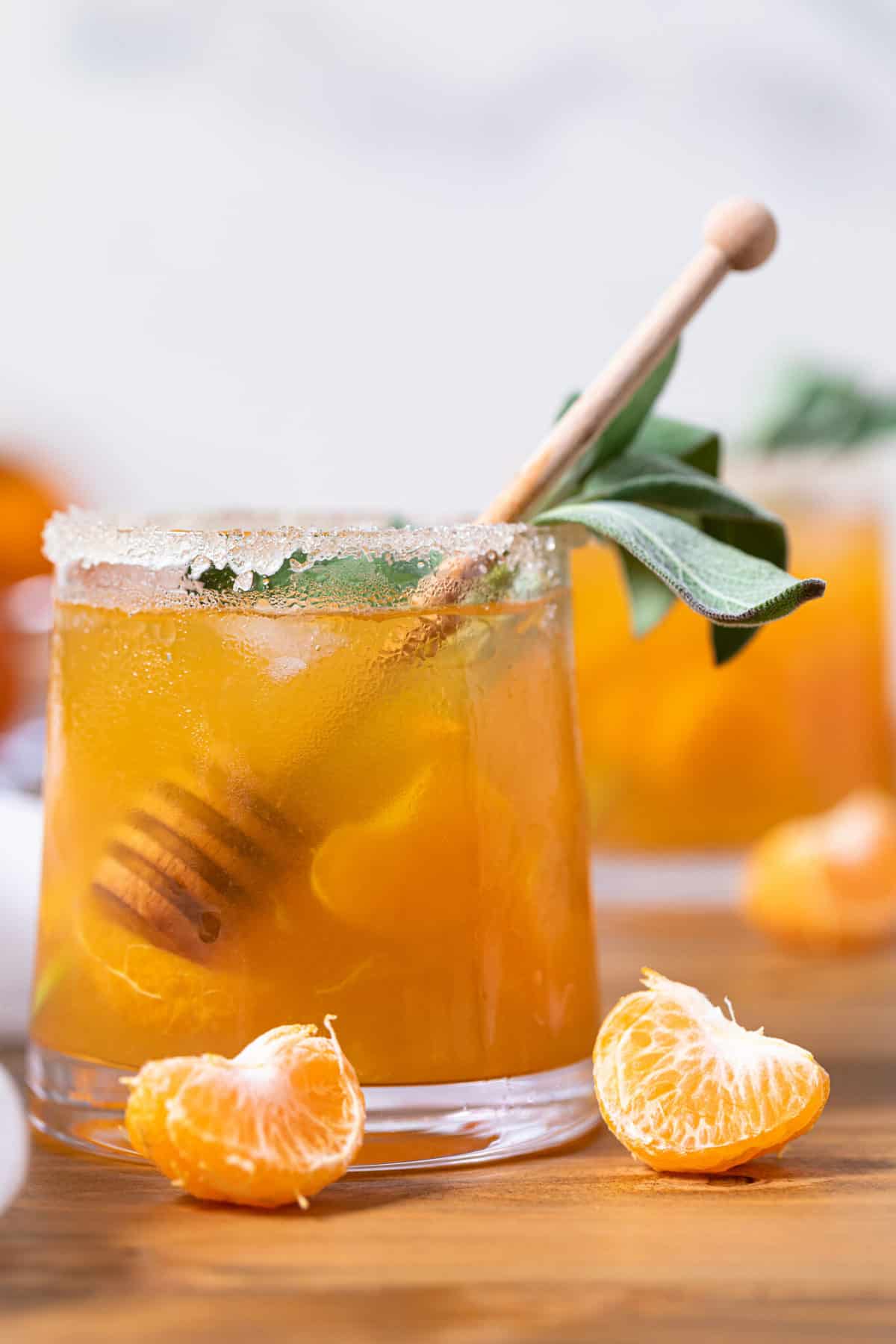 This gorgeous ombre drink is as beautiful as a picture and tastes even better! The deep red hue of this mocktail is perfect for Valentine's Day at home with your loved one. Plump strawberries, pomegranate seeds, lemon juice, agave syrup, and ginger beer make this fizzy drink a real treat. And without alcohol, you can drink as many of these Strawberry Pomegranate Mocktails as you want! You will certainly be going back for seconds, it's so good!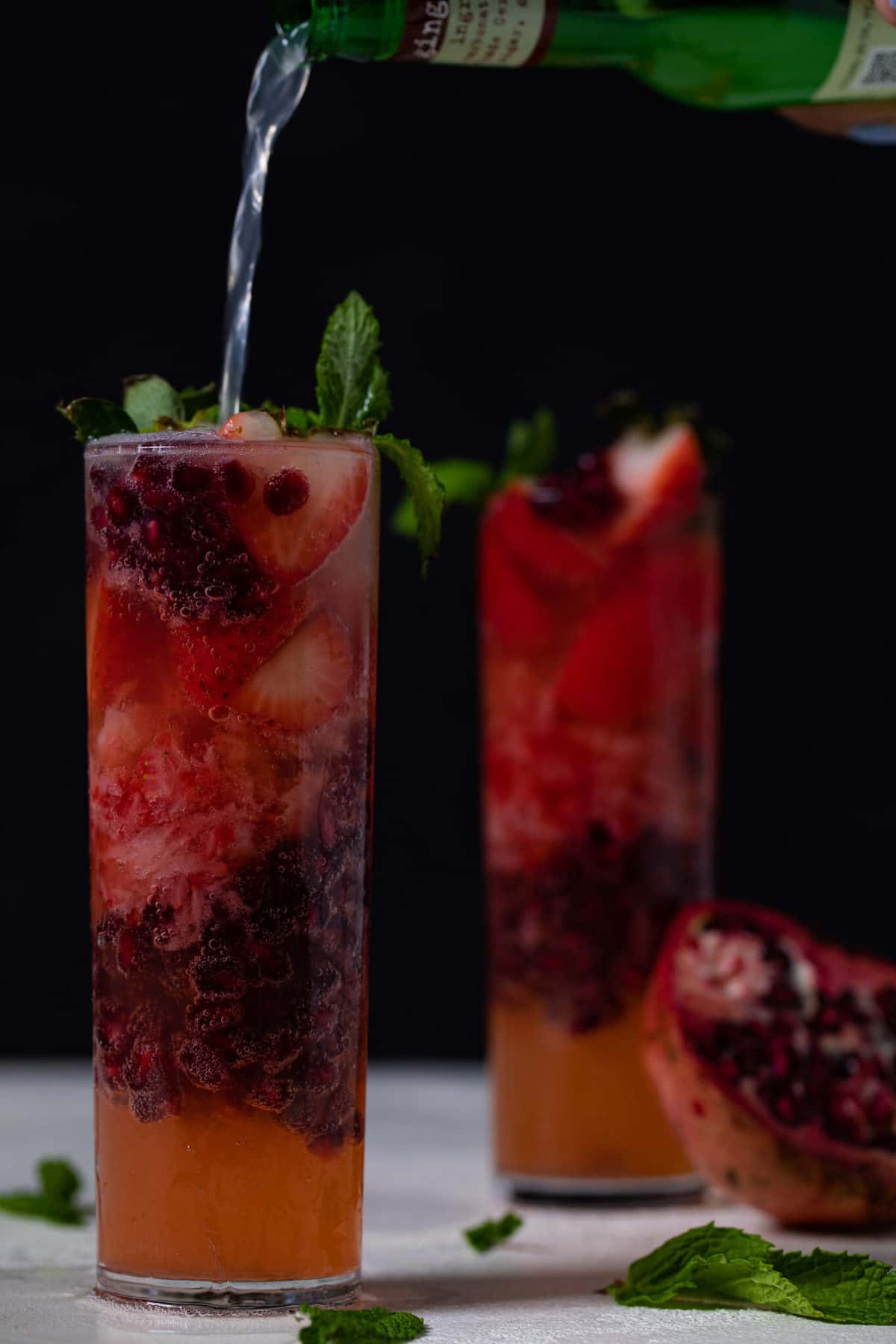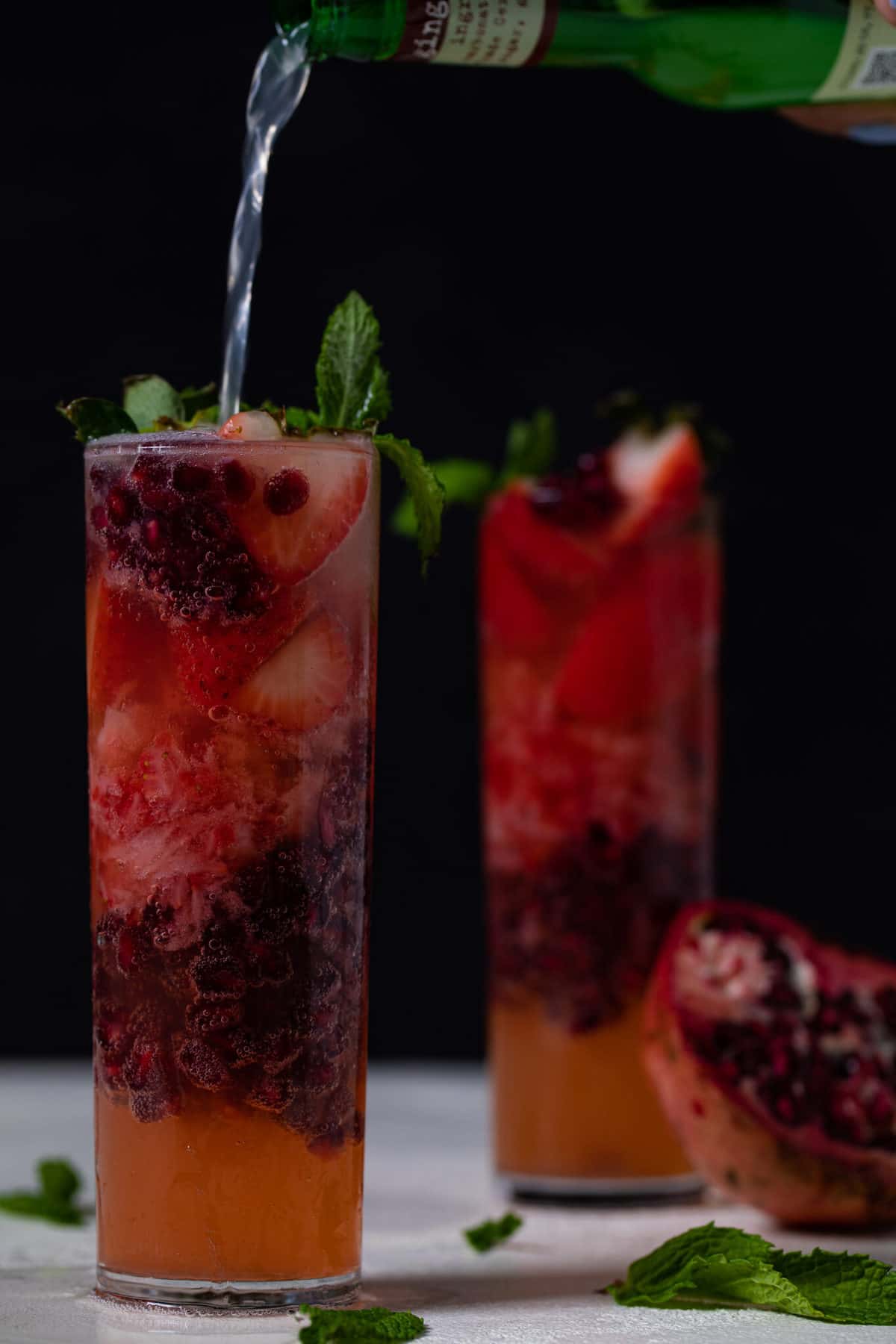 A holiday-inspired drink, this Sparkling Cranberry Orange Ginger mocktail is the perfect thing to sip on as the New Year's Eve ball drops at midnight. It features a fresh, spicy ginger syrup, orange juice, whole cranberries (that float on top!), pomegranate arils, ginger beer, rosemary, and freshly sliced oranges on top. This drink looks and smells like the holidays, but you can sip on it all year long. Lovers of ginger and warming spices will love this cold, tart mocktail.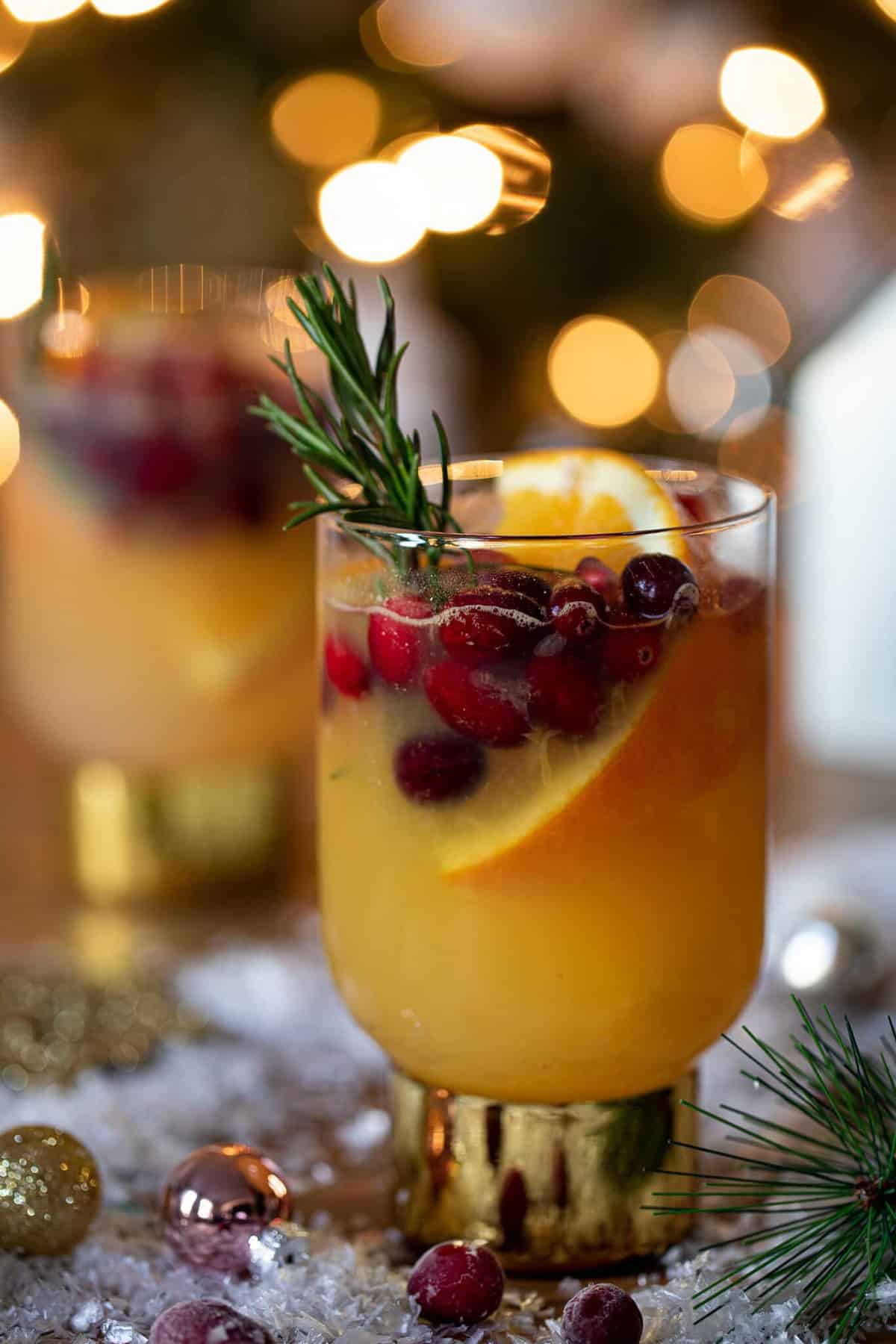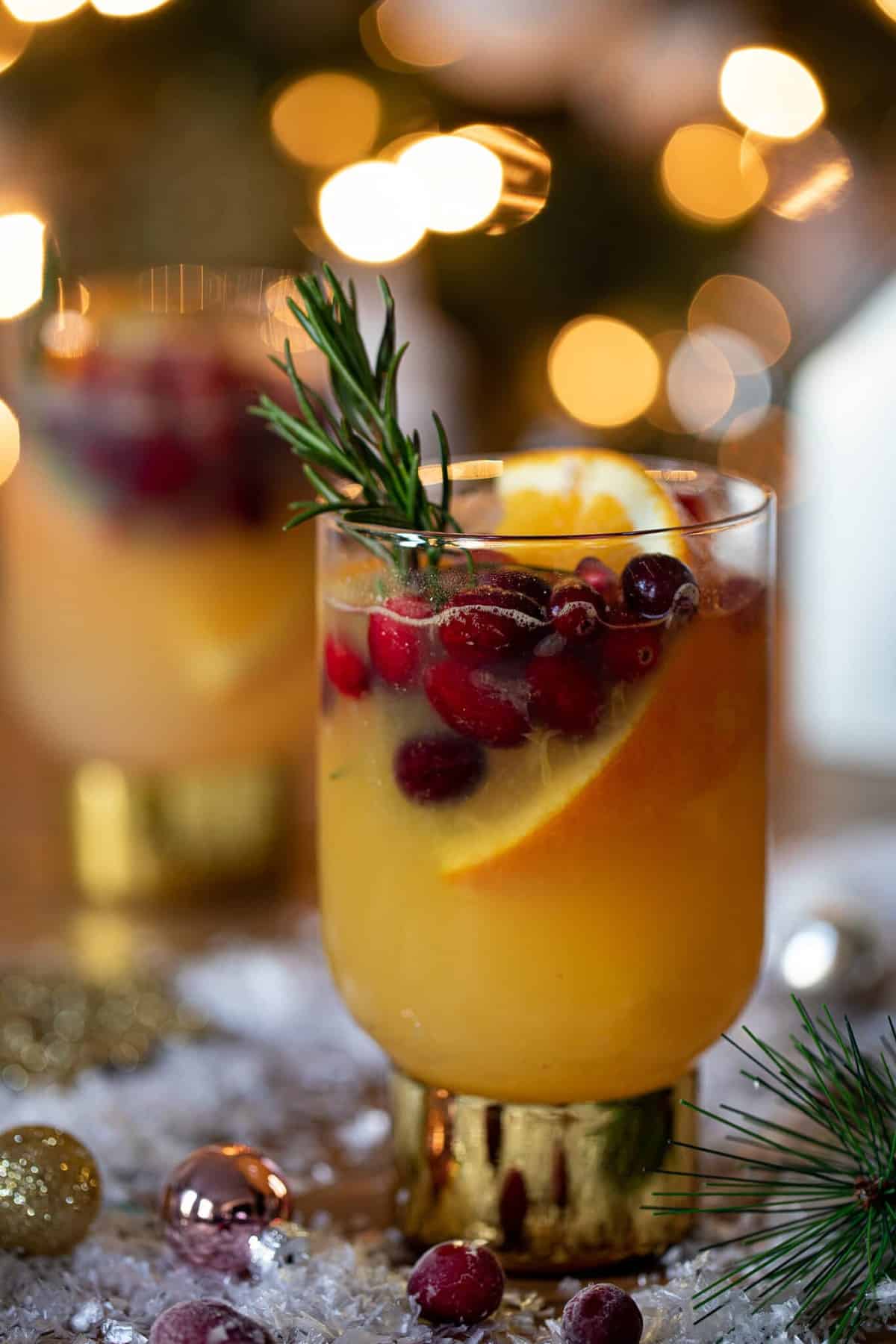 Looking for a visually stunning drink this summer? My new Orange Kiwi Ginger Mocktail uses the freshest summer fruits to create a spicy, yet nourishing drink that will help you beat the heat. I combine orange juice, fresh whole peeled kiwi, and ginger beer for a fizzy, sweet mocktail that is seriously thirst-crushing. Perfect for a day at the beach with friends and family, this drink travels well in a cooler or tumbler. Embrace the summer sun with this fruity, spicy drink!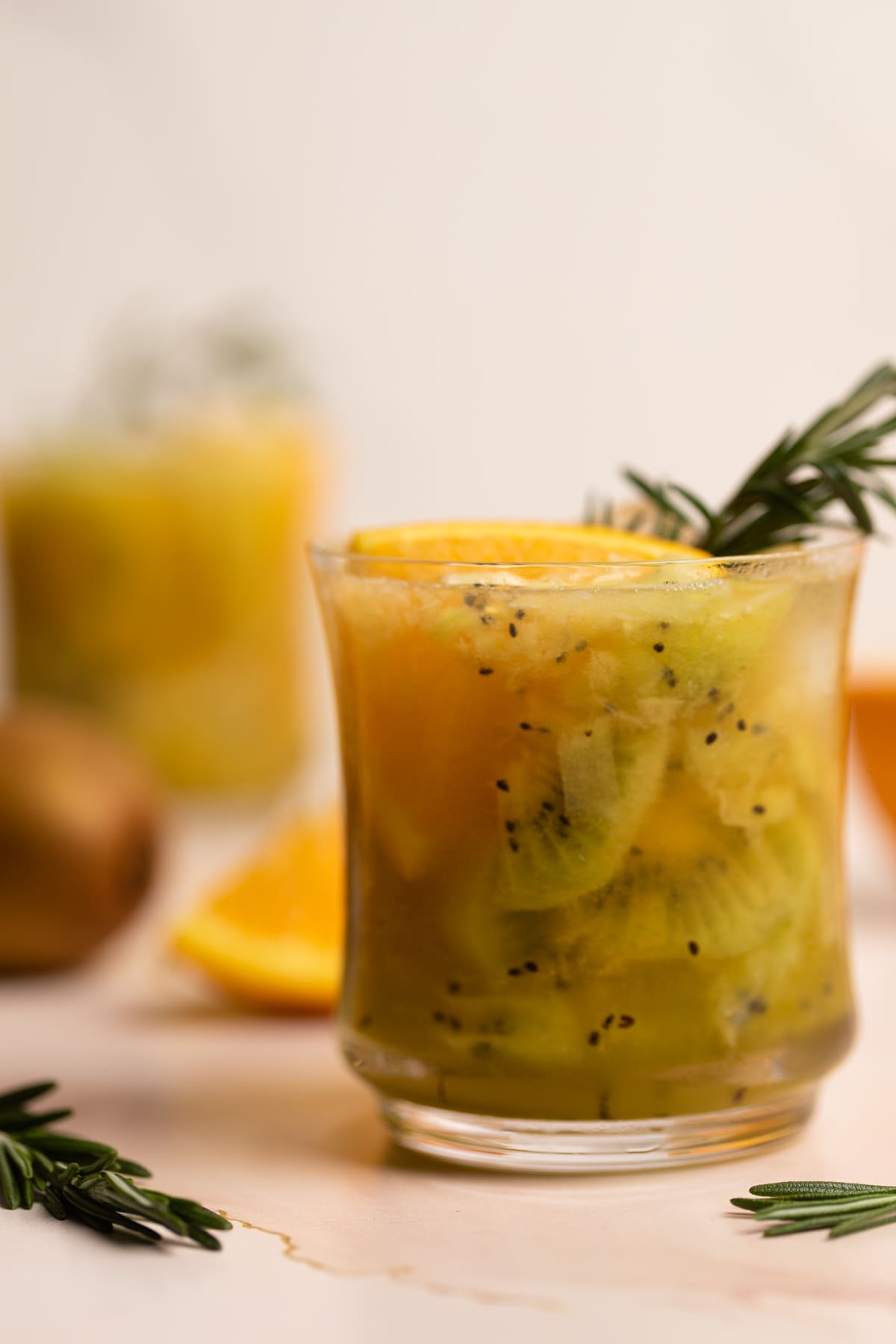 Alcoholic or not, everyone wants to sip on a colorful, vibrant drink. My Blood Orange Strawberry Mocktail is just that! I use plump, fresh strawberries that I find at the local farmer's market (when in season!) along with freshly squeezed grapefruit juice, blood orange juice, agave, and ginger beer. If you can't find blood oranges, you can use regular orange juice. I highly recommend going with blood oranges if you can find them! This crimson mocktail is sure to help you cool off this summer.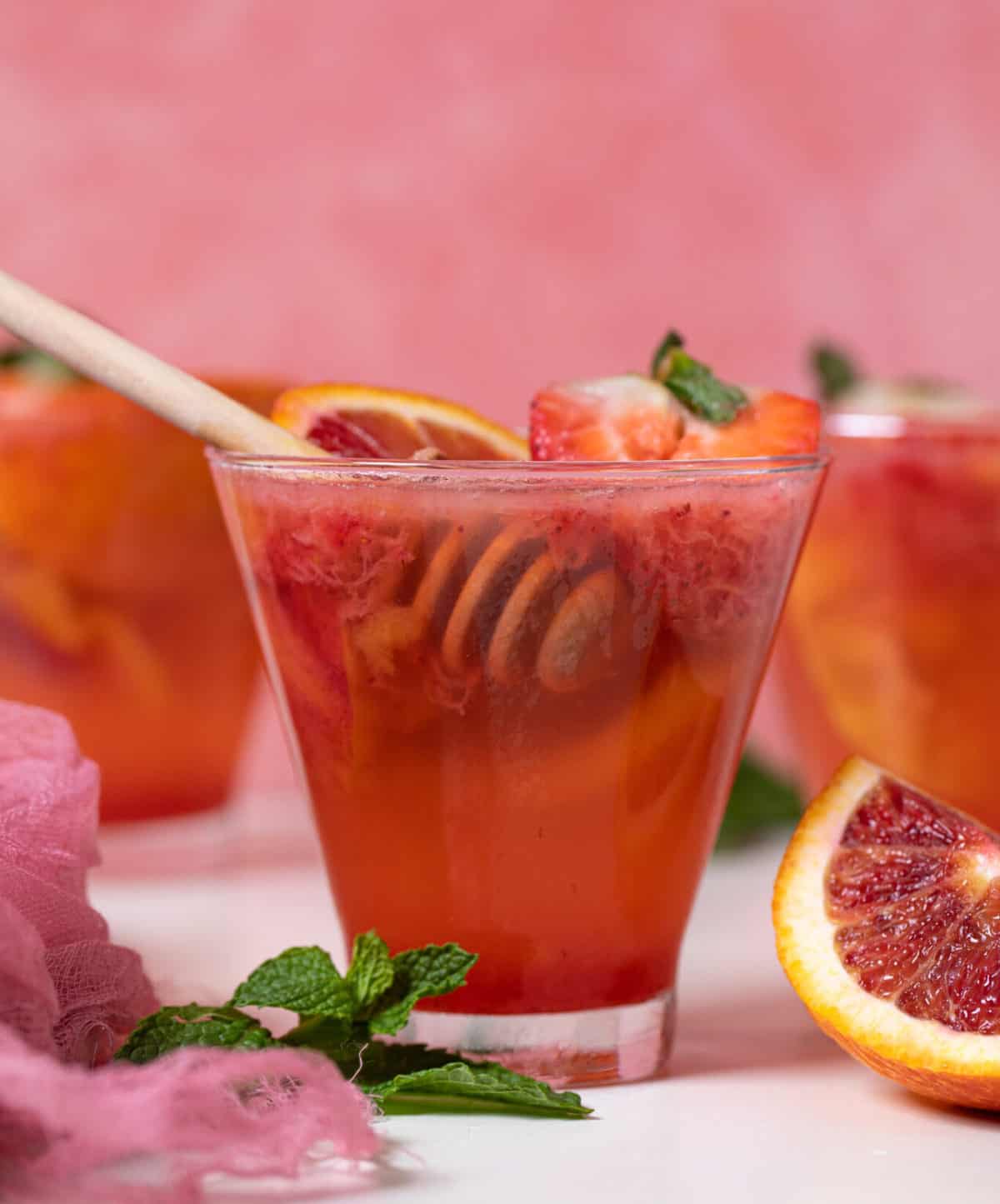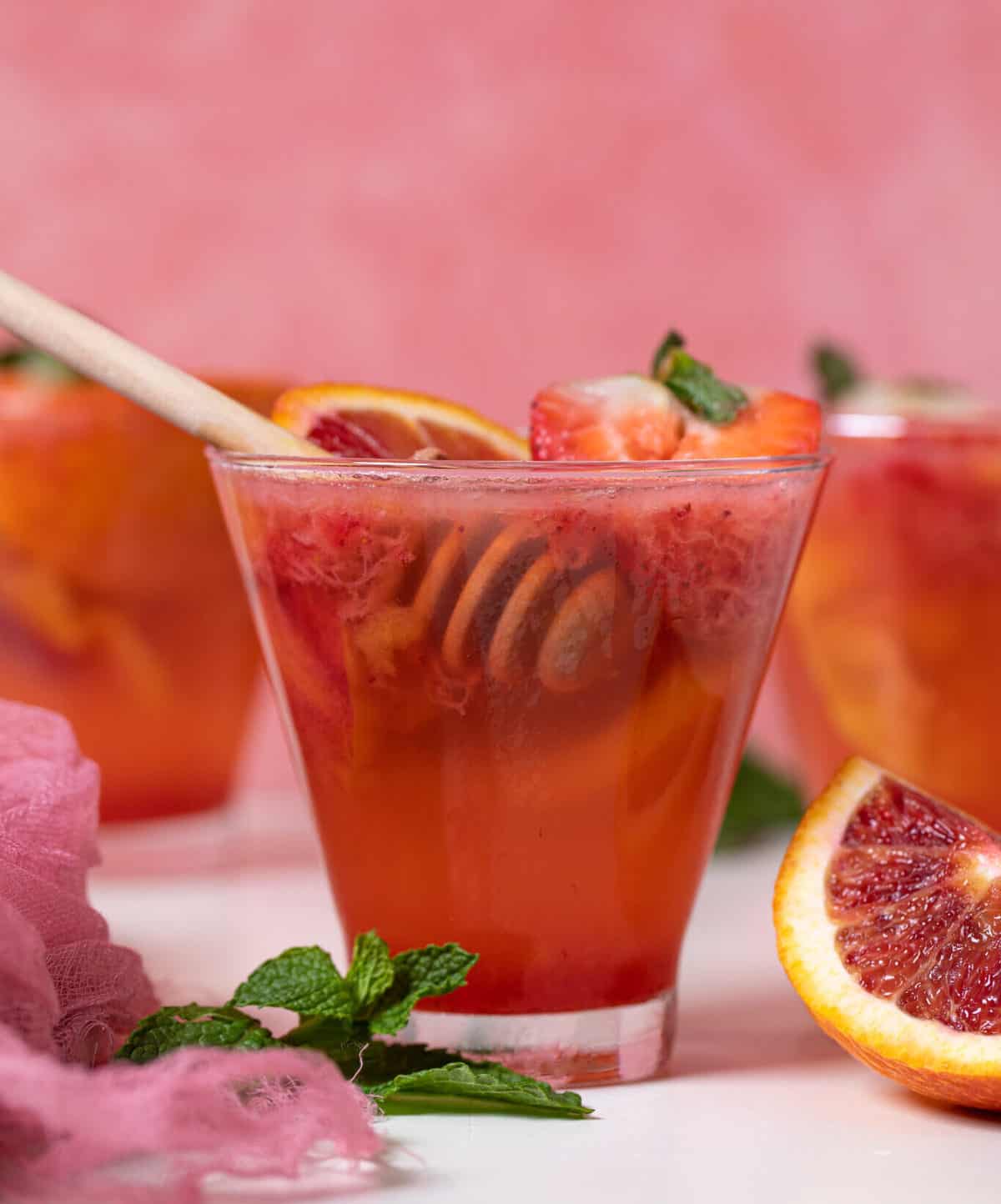 Recipes to Make with Your Top 6 Mocktails That Won't Make You Miss Cocktails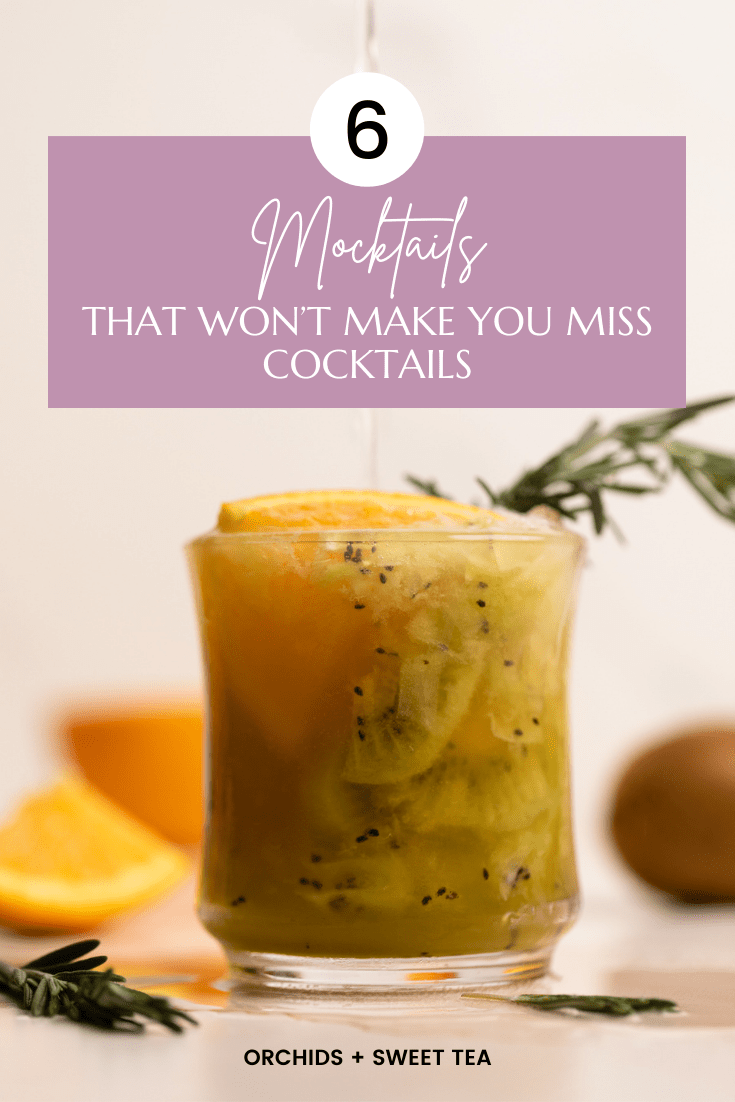 Although these drinks are non-alcoholic, that doesn't mean you should drink them on an empty stomach. Here are some amazing recipes to compliment your mocktail!