This 40+ Lifestyle Gift Ideas 2020: Holiday Gift Guide is compiled of our hand-picked favorite things for this year (and beyond) as it relates to beauty, wellness, food, fashion, and everything in between.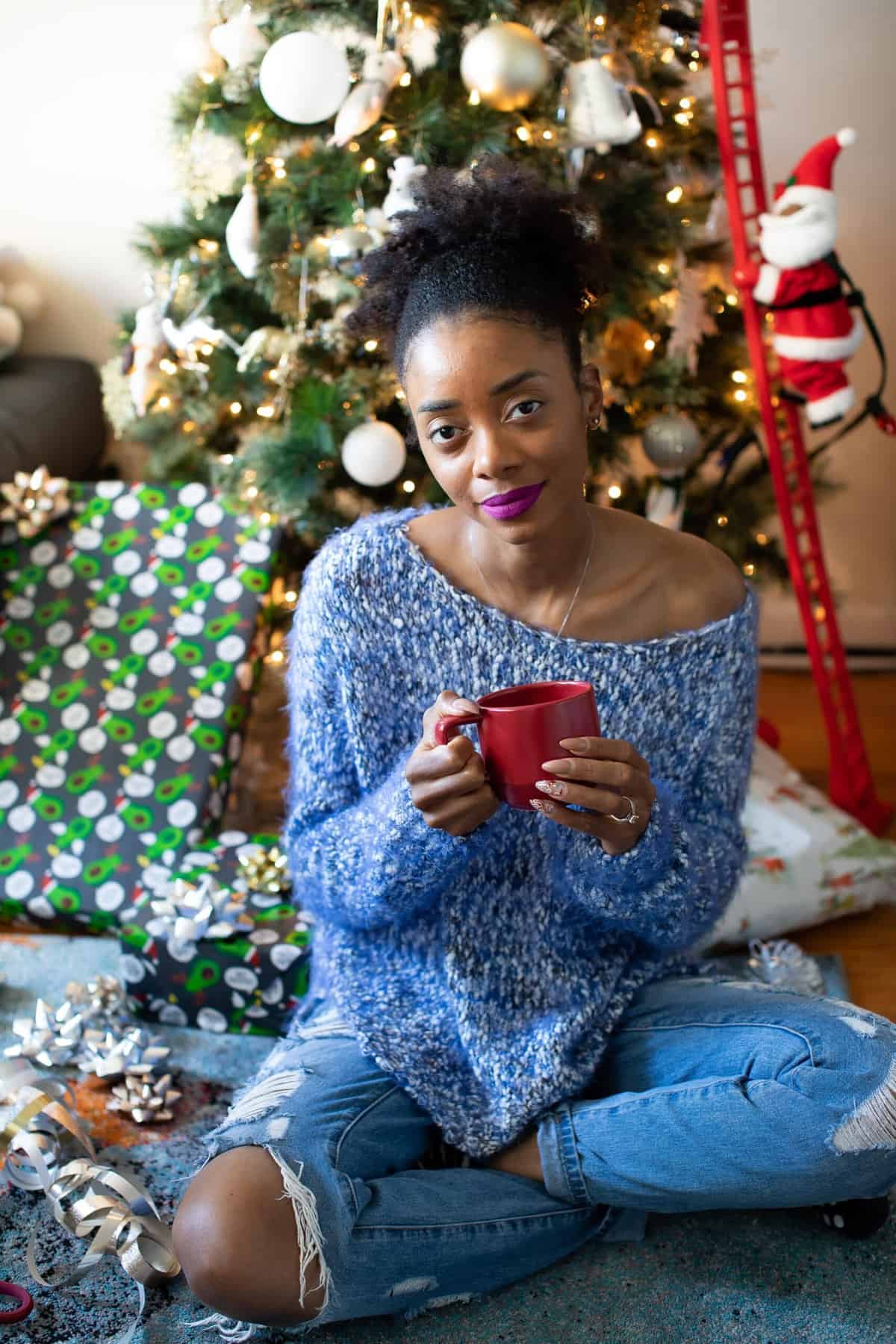 This post contains affiliate links.
This list includes products that I've grown to love, some over the years, while others have been discovered during quarantine during 2020. There's a little bit of everything for EVERYONE and it'll definitely make your shopping this year for your loved ones a lot easier. Plus, I have a few Black-Owned Businesses that are my absolute fave and really embody quality, so let's GOOOoooo!!!
40+ Lifestyle Gift Ideas 2020 List:
HAIR, BODY + FACE (BEAUTY):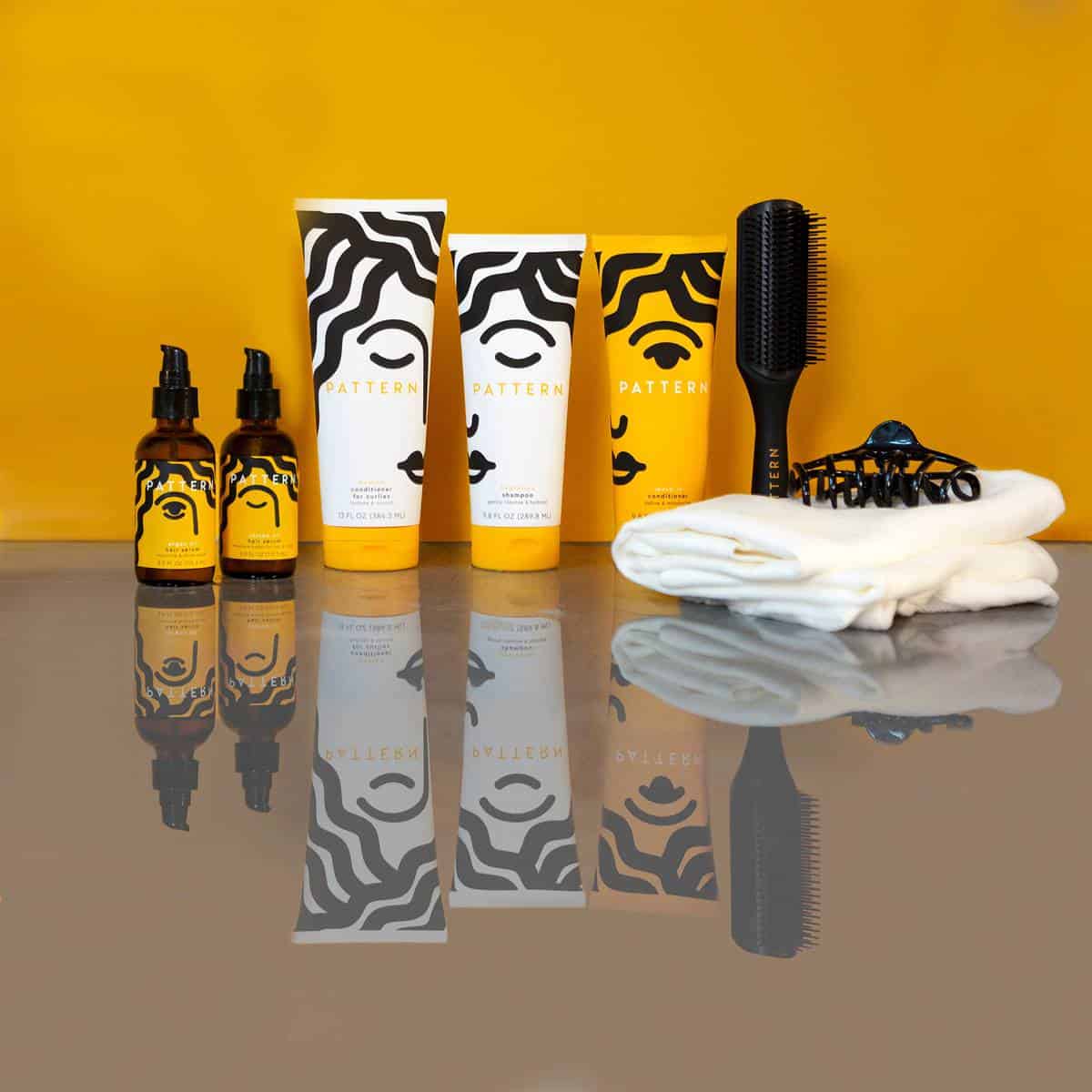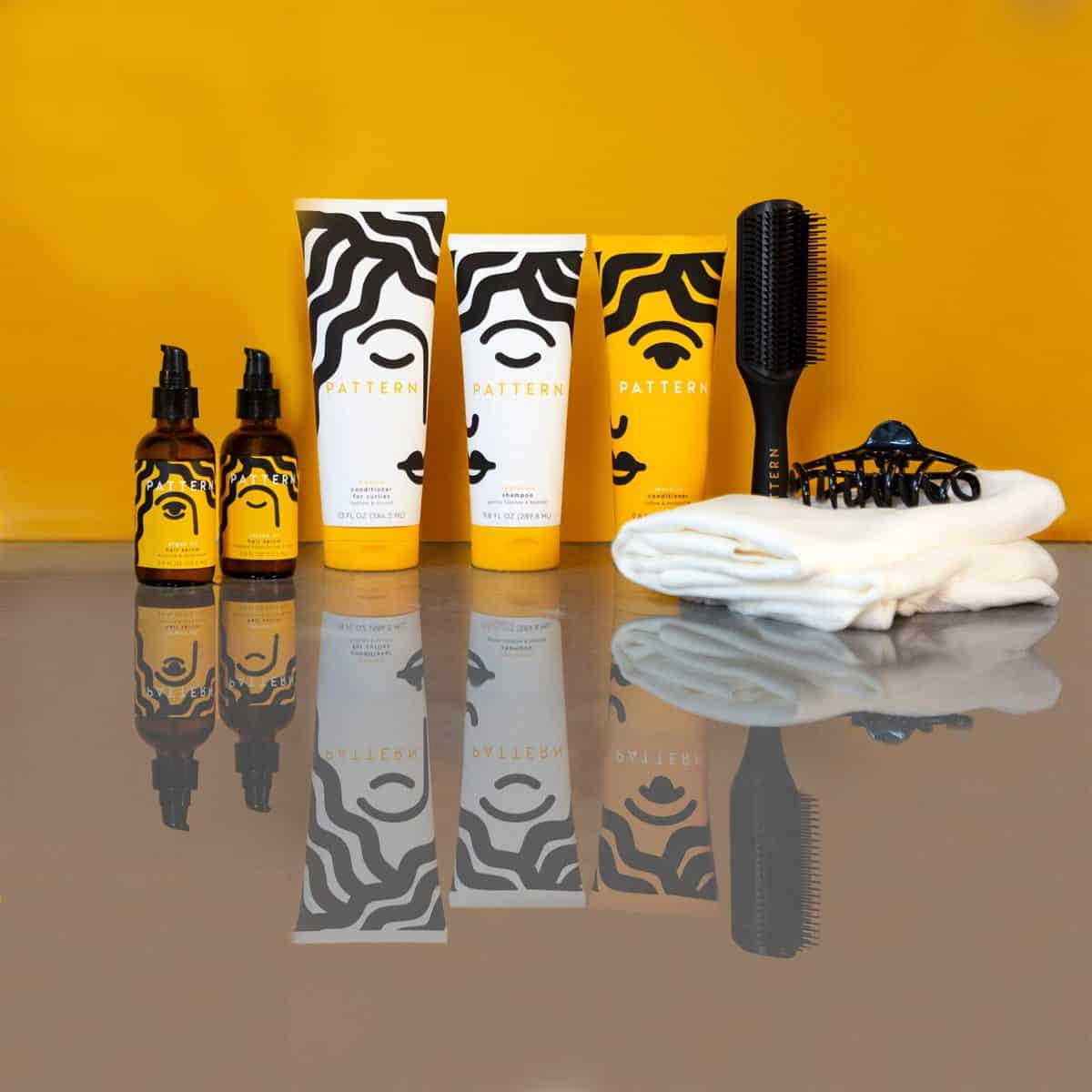 Honestly, I'm such a huge fan of this stuff! I've been an avid user of their shampoos, conditioners, and oils for a little over a year and it's been so good to my hair. Recently, Pattern Beauty has extended their line with hair sprays, leave-ins, combs, and other awesome hair accessories which perfect for your wash days and daily hair routine. Plus, their current 25% Cyber Sale is too good to pass up!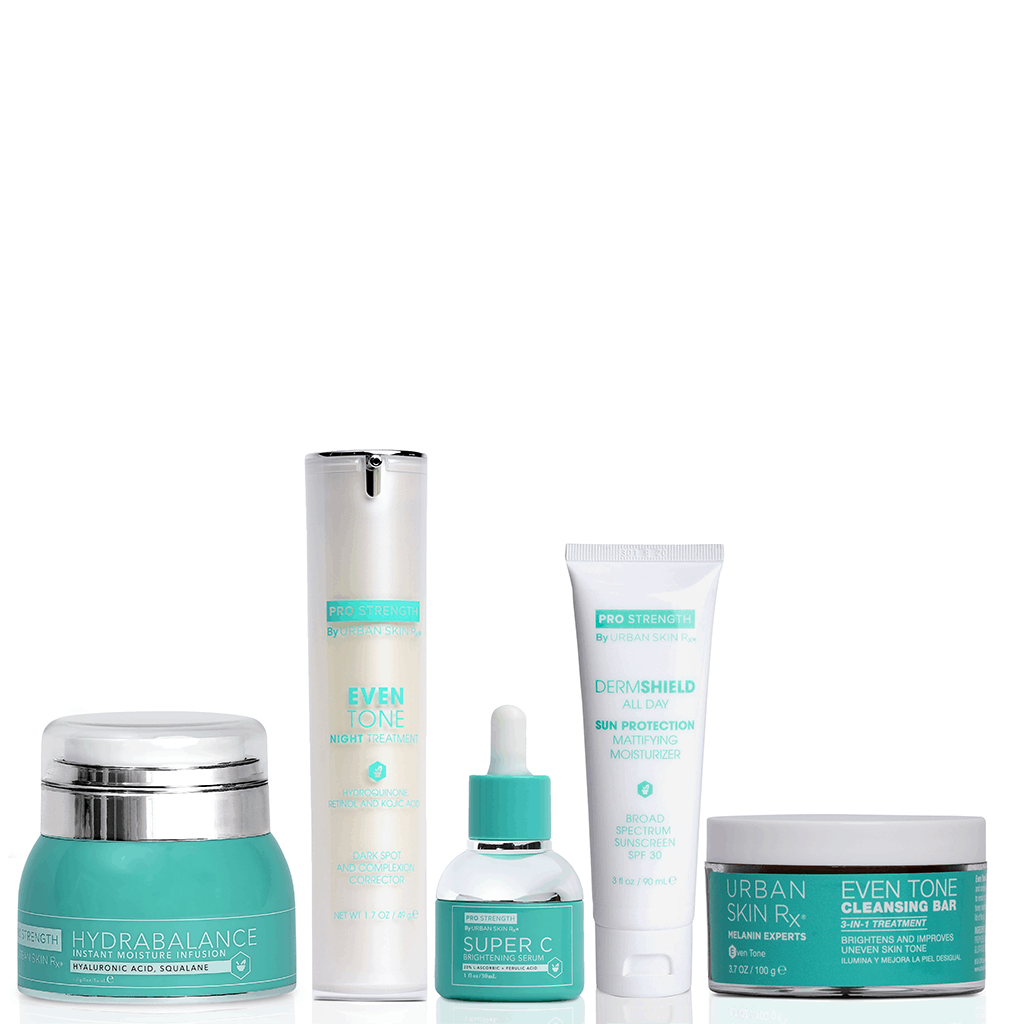 Since the start of 2020, I've made it a mission to take care of my skin more, especially y face. Motherhood has definitely caused a lot of changes to my body and facial acne has been one of the stubborn parts of those changes. Prior to Motherhood, I rarely had acne, however, since it's something more common, ensuring that I use the best products for my face is so important. Urban Rx has been my GO-TO and lifesaver in many ways and their extensive line of products for oily, dry, or acne prone skin is perfection. Everything from moisturizers to Vitamin C oils to Facial Masks. You're sure to find something that works for you!
OK, so believe it or not, I love these lip kits by Kyler Jenner. Her liquid matte lipsticks are my fave! My go-to color is Nude and recently I purchased a few really bold, gorgeous colors such as Handbag Ho, I'm The Catch, Cherry on Top, and others. Grab a few items from her 30% Sitewide Sale.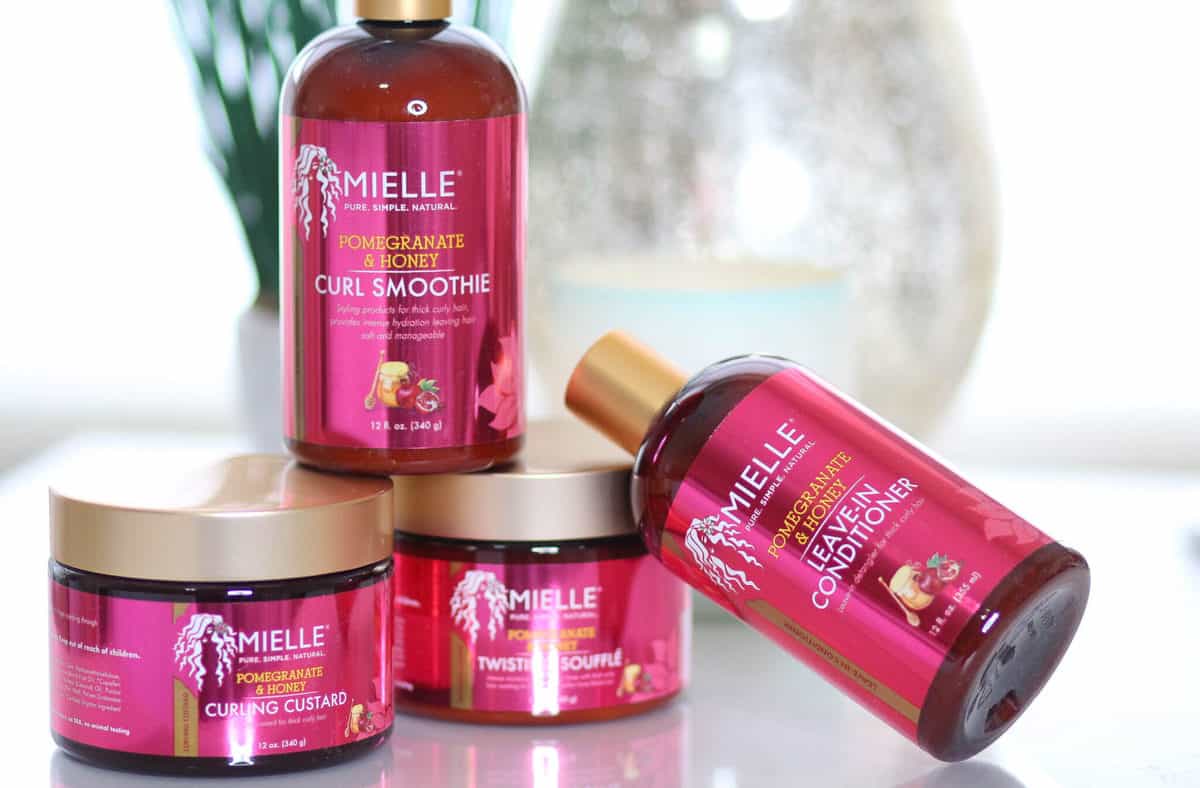 This hair brand is by far one of my faves that shares a lot of history with me in terms of the length of time that I've used it. It's been almost 6 years since I've been using Mielle Organics and I've even used them on my son when his hair was longer. I love everything from their Co-Wash to their Curly Custard to their Mint Almond Oil. I'm a huge fan in their use of healthier ingredients and they currently are selling MOST ITEMS FOR $4.99 for their Cyber Sale! Hurry!!!!! Haha.
Now, this homemade Shea Butter is a personal fave of mine, especially since it's made by my personal Nail Tech in Brooklyn. Her body butters are made with all natural ingredients and when applied, it leaves your skin feeling so nourished. Plus, it's not too greasy or hard to dissolve in your hands. The perfect formula in my opinion and it SMELLS SO GOOD! Be sure to grab one of her butters on her site!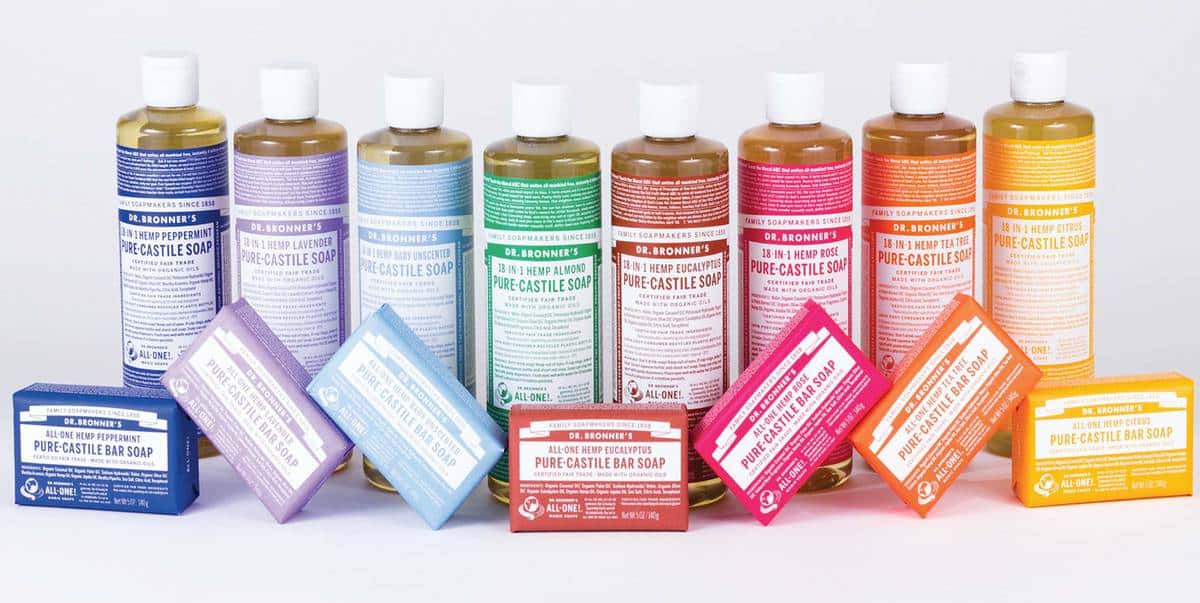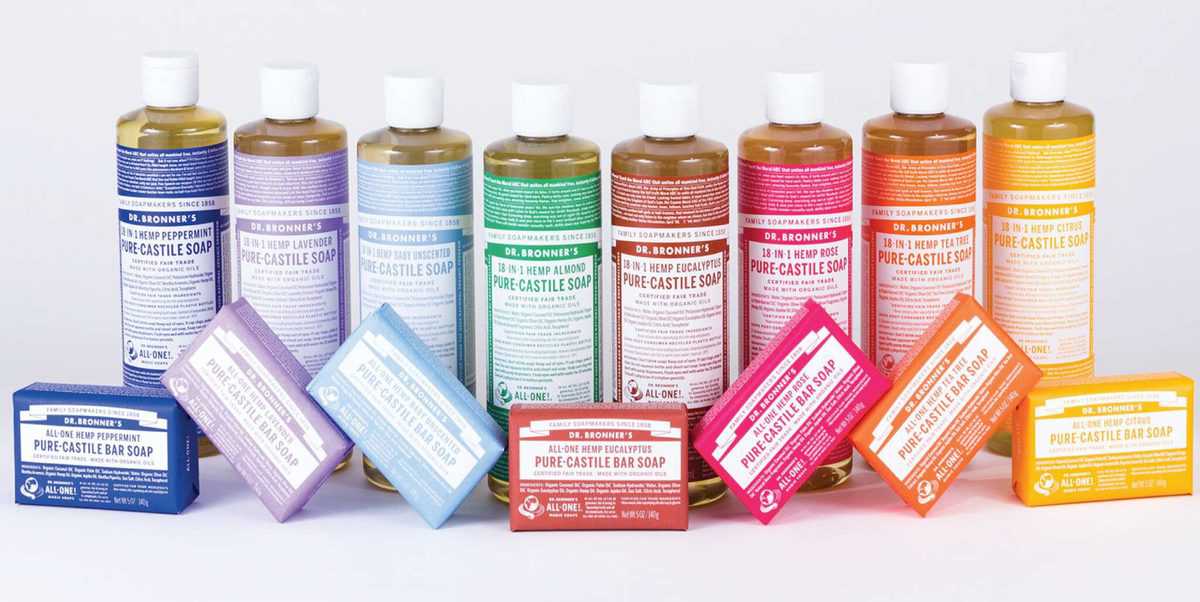 These are my family's daily body wash for many reasons. However, to sum it up in a few words, these body washes are super natural and uses the purest organic and fair trade ingredients. Plus, they are vegan-friendly and have no preservatives, etc. They'll leave your skin feeling refreshed and revitalized. Head to their website to support their mission and enjoy the many scents that they have to offer, including bar soaps, liquid soaps, lip care, etc.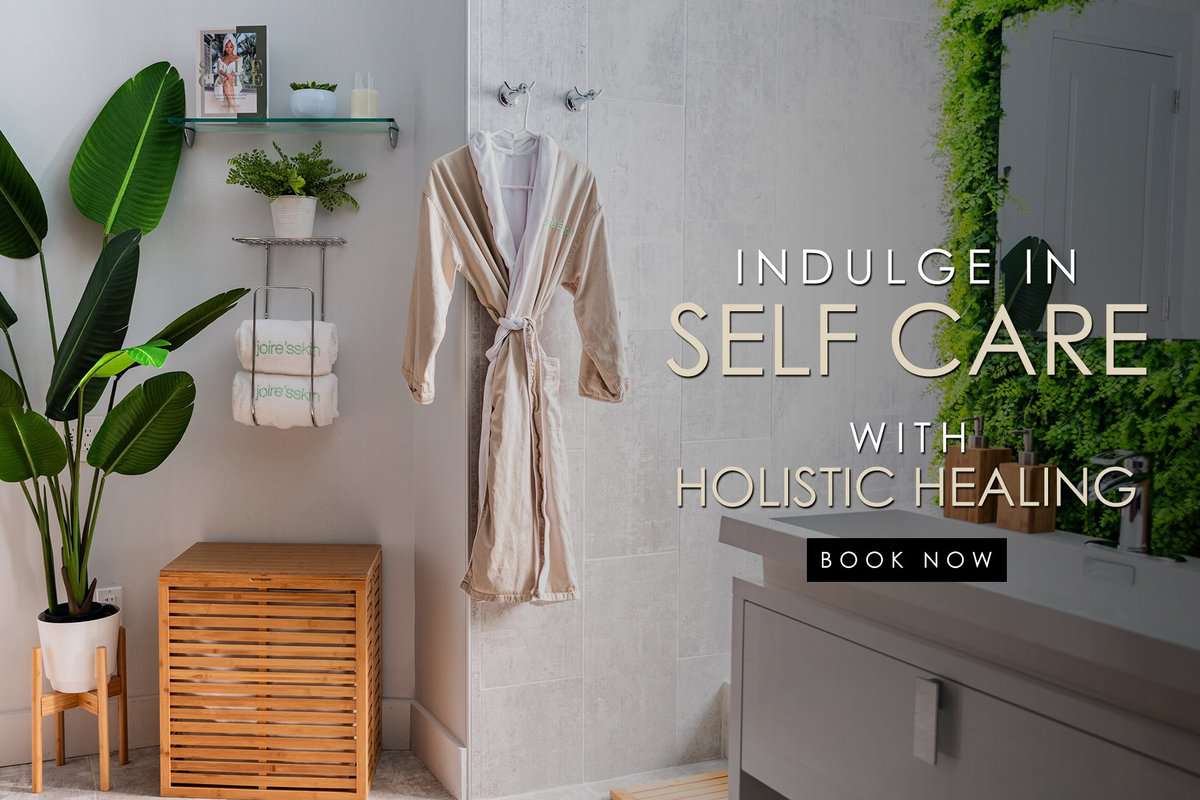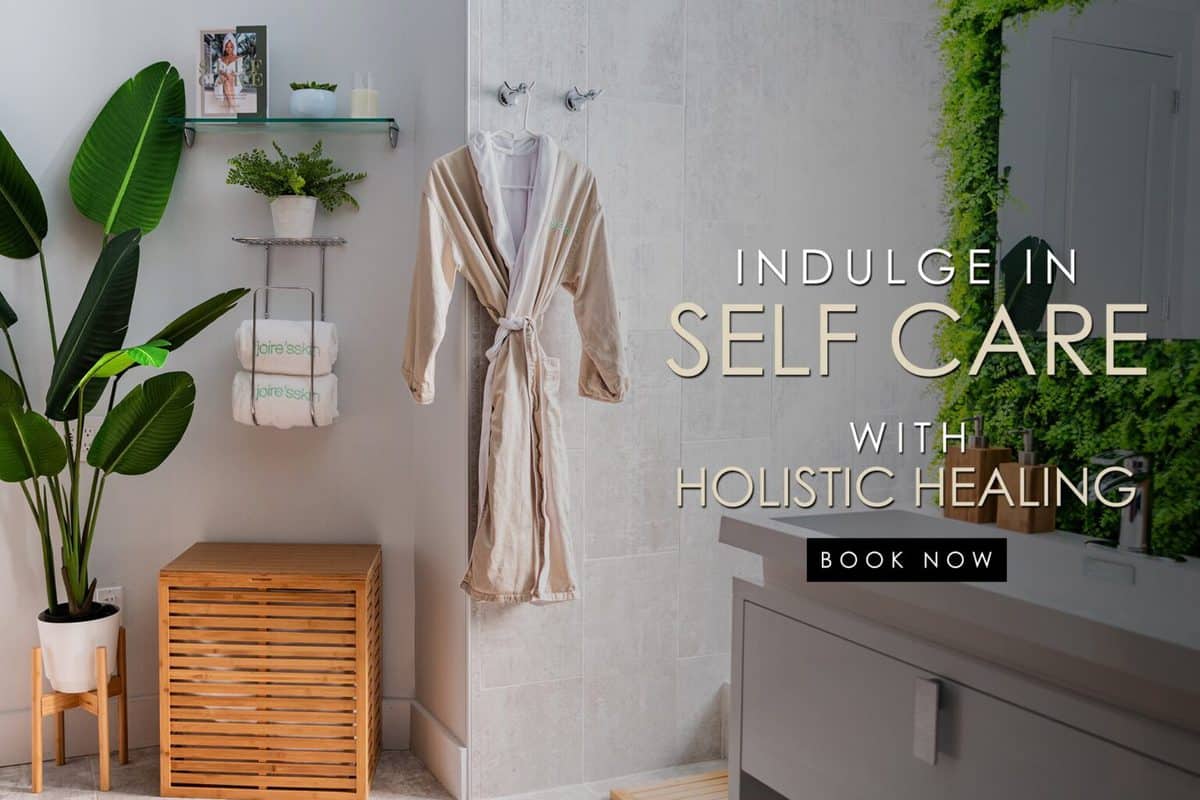 Joire's Spa is a physical Spa Center in Brooklyn, NY that I've had the pleasure of visiting a few times, however, recently, they're expanded with Skincare products which I'm so excited about. If you're into using Holistic + Natural Remedies for skincare then this is your one stop shop. Currently, I've tried their Claritea and Deep Sonic Cleanser, however, I plan on indulging in a few of their NEW skincare products such as their Turmeric Mask, Stem Cell Cream, and Lemongrass Toner. Plus, this is a Woman-run Black-Owned Business so there's that! BOMB!!!
This has been my newest deodorant since 2019 and I'm never going back. I usually purchase this one from Amazon and it's 100% Natural with no Baking Soda, Parabens, or Aluminum. Prior, I was devoted to top brands such as Dove, etc. however, since making the switch to this Natural version, I've never felt better. Trust me, this one ACTUALLY WORKS AND LEAVES YOU FRESH. I've had my fair share of Natural Deodorants which went wrong, but this works! After the initial week or two of going through the "detox phase", you'll be as good as new! Oh and they make them for Men too!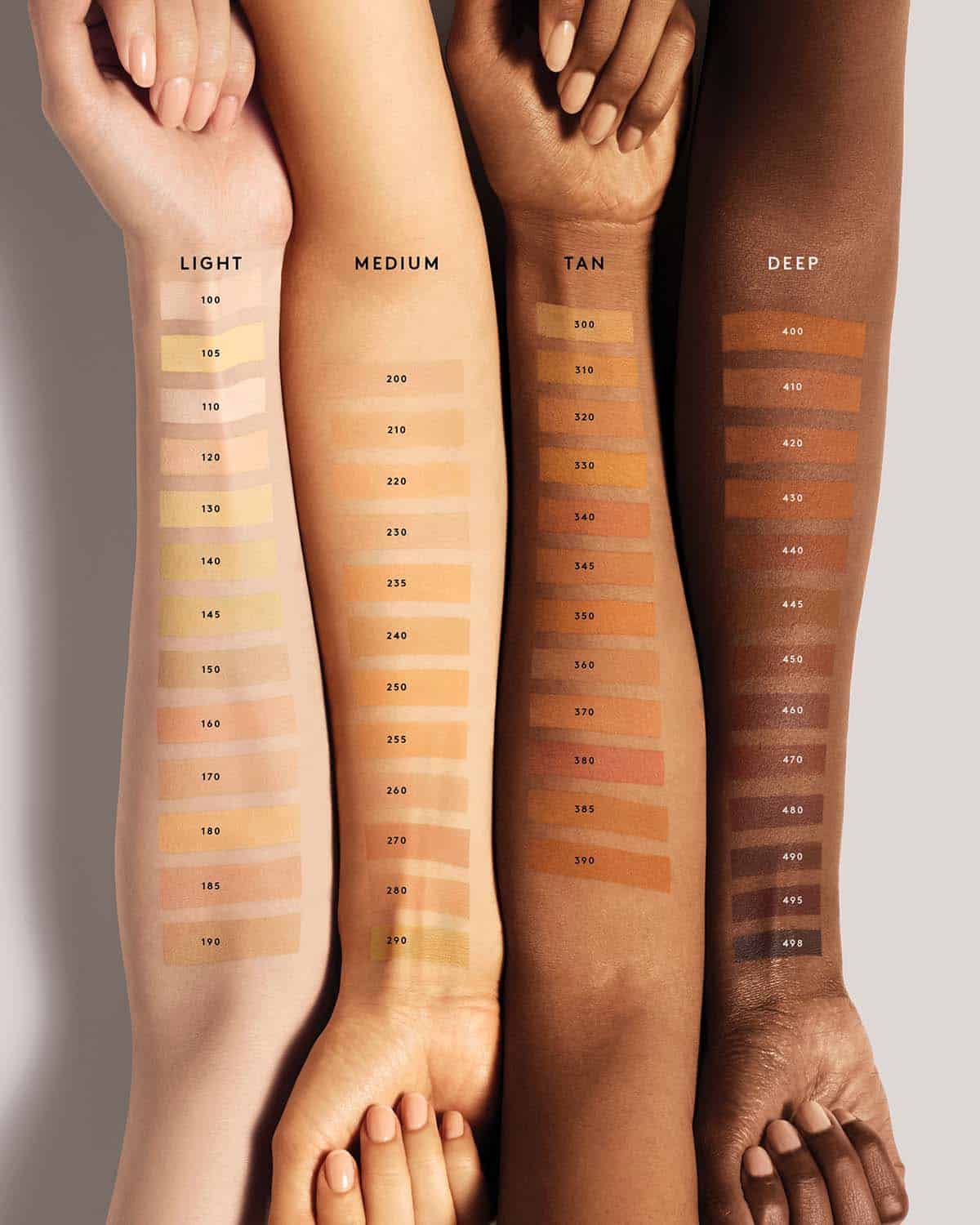 I remember when the craze around Fenty Beauty was so loud during it's launch because of the fact that Rihanna FINALLY made a beauty product that highlights ALL skin tones, especially the black skin color shades to perfection. Now, after her launch, so many other beauty brands have followed suit, however, I've been a FAN of the original-----Fenty Beauty! Honestly, I've always had a tough time finding the perfect Foundation color for my skin especially since I'm such a caramel-butterscotch mixture in terms of my skin shade. BUT, Fenty Beauty has solved this problem and I no longer have to mix two colors together! Wohoo!!! This one is high-quality and it lasts long!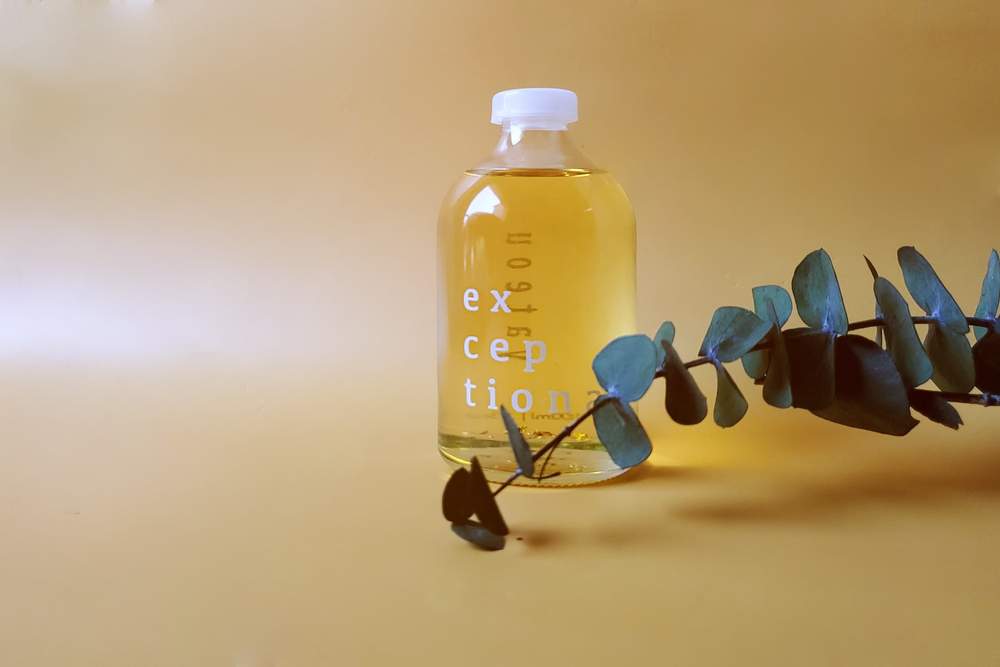 This Black-Owned Oil Brand was one that I discovered during quarantine and I've fallen in love. Honestly, I'm such an avid user of essential oils as it relates to wellness and these oils are all Natural, Vegan, and Cruelty-Free. Plus, they have a variety of unique scents that can be used as aromatherapy, for your skin, face, and hair. I've had the pleasure of being friends with the owner and I simply love their mission and brand as a whole! Oh and if you'd love to purchase these beautifully packaged oils for the Holidays, be sure to use my personal code: SGWYateou20 for 20% OFF their entire site until Jan. 1st
When it came to quarantine and not being able to get my nails done professionally, I had to do my own manicures like many of you. Honestly, it's so crazy trying to do your own nails, but I managed to make it work and they weren't too bad. However, I'm such a huge believer in putting the best products on your body and nail polish is no different. This vegan-friendly polish is super high-quality, has a smooth application, and comes in an array of gorgeous colors. These are a great gift idea!
KITCHEN + HOME: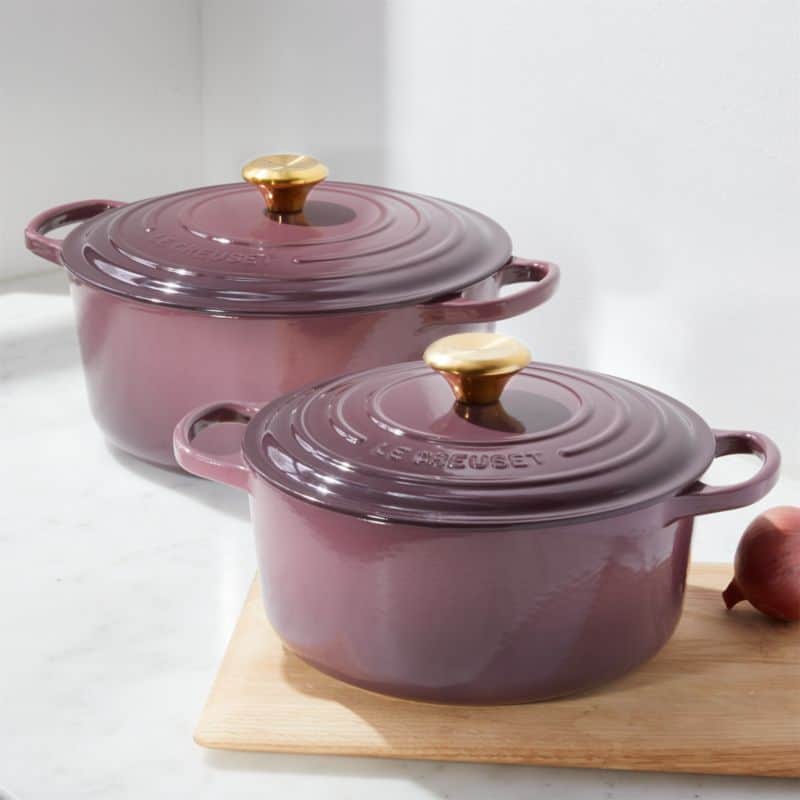 OK, so this brand is BY FAR my absolute favorite kitchenware item! If I'm honest, being a Food Blogger really requires that I use high-quality gadgets and tools, which is the epitome of the Le Creuset brand. Thankfully, my friends at Le Creuset have gifted me with an early Christmas gift with their Stone colored Braiser Pot and Cake Stand. However, I do have their Dutch Oven Pot which is AWESOME! No scratches, no issues, and evenly cooks. Just perfect! While they are a bit pricey, I can attest to the price being worth it.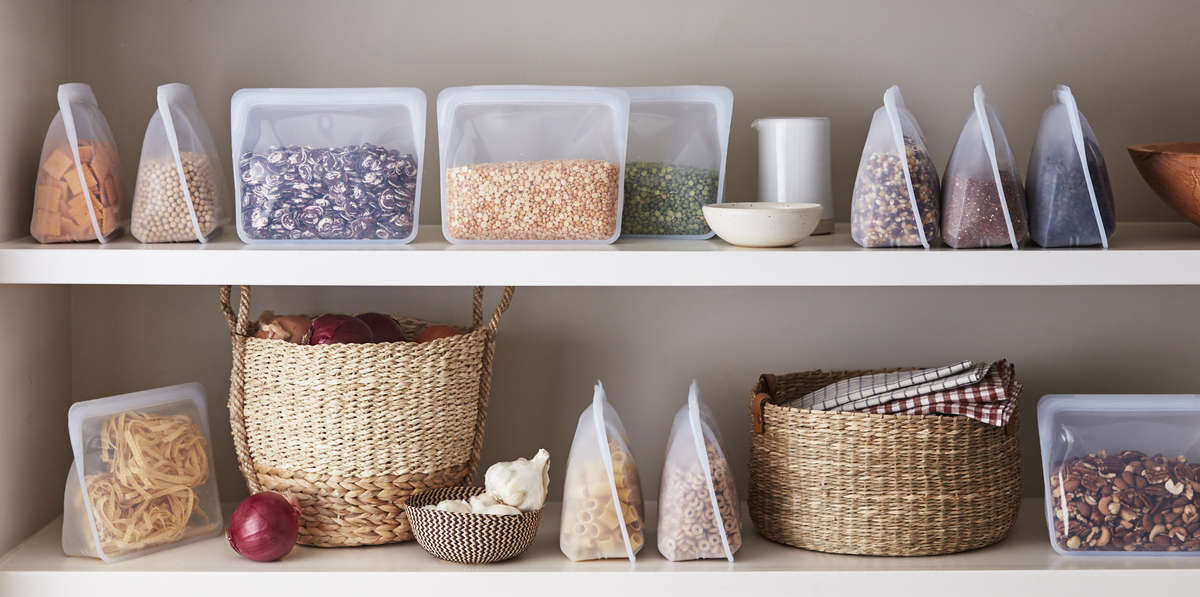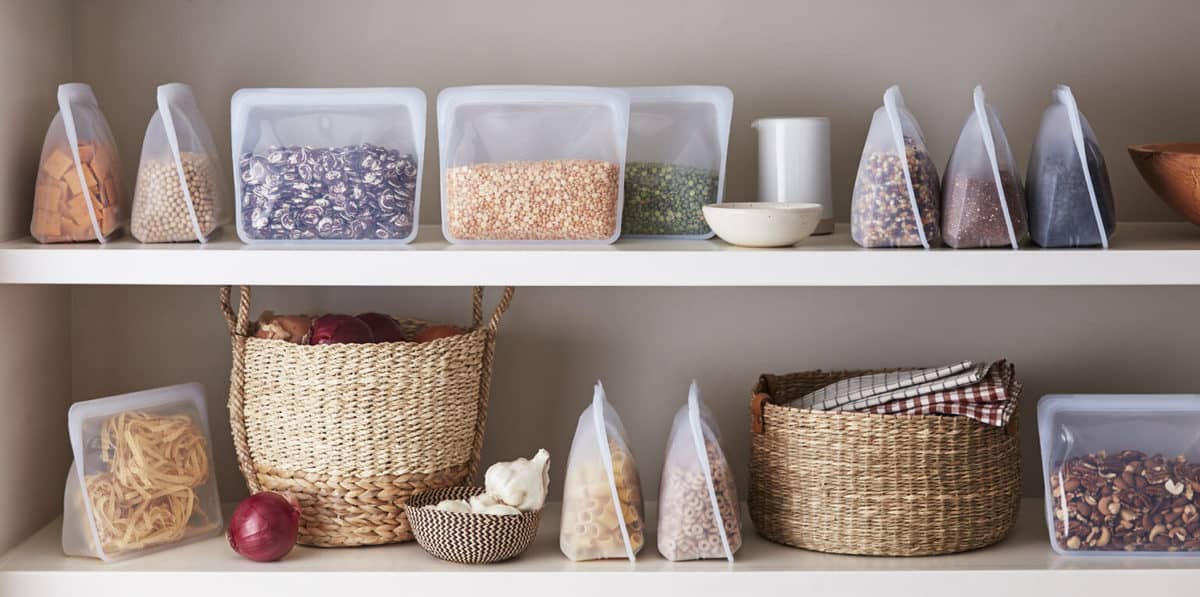 OK, so I love storage bags in general. On a daily basis, I use simple storage bags such as Zip loc, however, these Stasher Storage Bags are EVERYTHING! Firstly, they stand up well which makes it easy to add them to your pantry or counter. Secondly, they are BPA-free and feels like "soft glass"----such quality. Lastly, they are all about saving the planet so if you're apart of this great movement, then these storage bags are the right fit!
If I'm honest, I'm just as in love with Staub as I am with Le Creuset. Both are amazing in quality and come in an array of styles and colors. However, Staub comes at a more affordable price and can be found on many sites such as Williams Sanoma, Food52, etc. I have their Dutch Oven Pot and it's so great and cooks perfectly! I definitely recommend!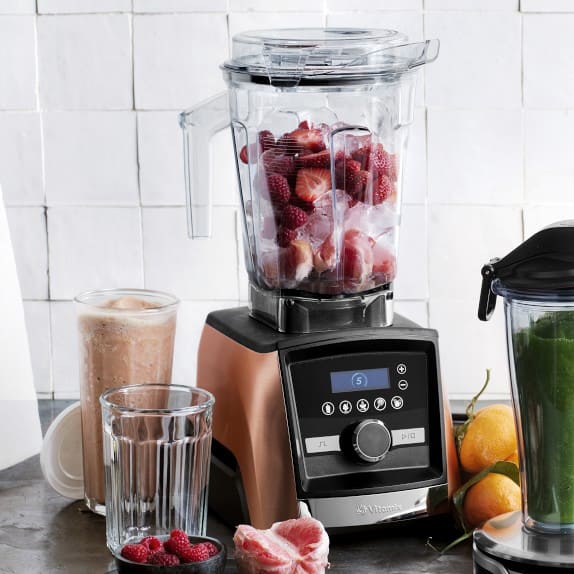 I know that there are plenty of blenders that get the job done, however, I've been an avid user of the Vitamix blender for 6+ years now. My previous blender lasted 6 years before I had to upgrade to a new one this year. But if I'm honest, the newer Vitamix blenders are AMAZING! The touchscreen modes are superb, their blades are topnotch and breakdown elements amazingly, and the automatic speed increase depending on the food's needs is impeccable. All around, I'm a continued fan and definitely think that this is one high-powered blender that is worth the price!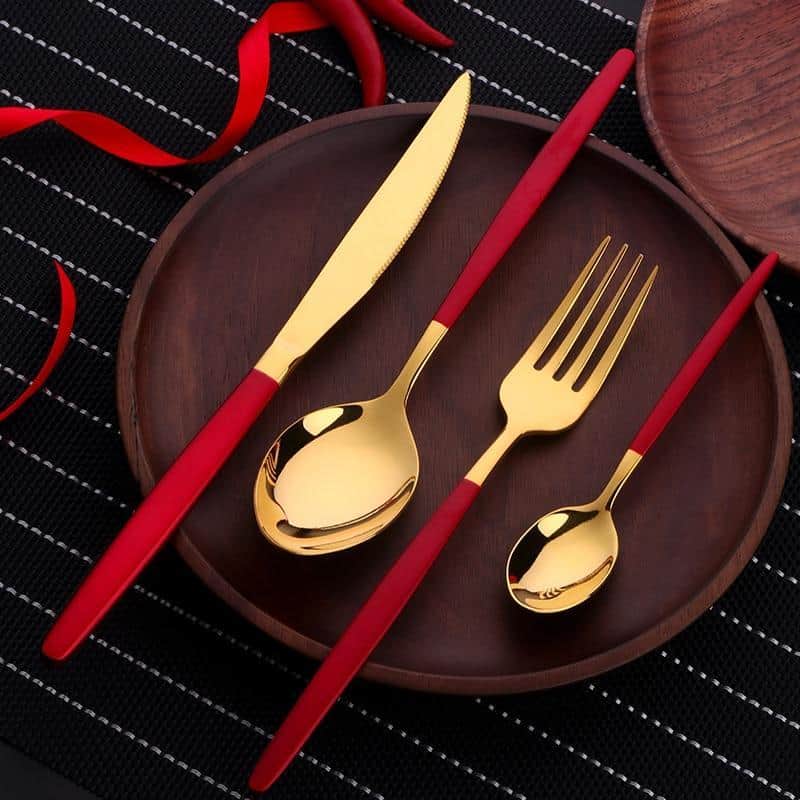 Since I'm a huge geek for all things Interior Design, it was only right that I used unique things for Orchids + Sweet Tea. Many of you have always asked about my unique utensils and now the cats out the bag. Haha! These foreign country inspired utensils are perfectly handcrafted and are GORG! Personally, I think that these make for the perfect gift for those who love detail and a good utensil.
I haven't been one that collected candles previously, however, since quarantined I've made it a mission to begin buying them for self-care purposes. While I do have favorite candles from two other places on this list, these ElonWick Candles are awesome because of their Southern roots, which I connect to. Plus, I love their Holiday scents that are so unique and I can't wait until mine arrive soon! Plus, they currently have a sale so I recommend grabbing a few!
Can I just start by saying, I freaking LOVE Chrissy's Cravings line of products. I actually have a few of her products, including her cutting board, spatulas, pots, and skillets. They can be found at Target, are super affordable, and are such high-quality. You're sure to love them!
Much like the Vitamix, the Kitchenaid Mixer is my go-to for my baking needs. I literally have a few of their products, but also use their Stand-Mixer and Hand Mixer. I use mine on a daily basis and it's strong and super high-quality, which is important to me, so I recommend for sure!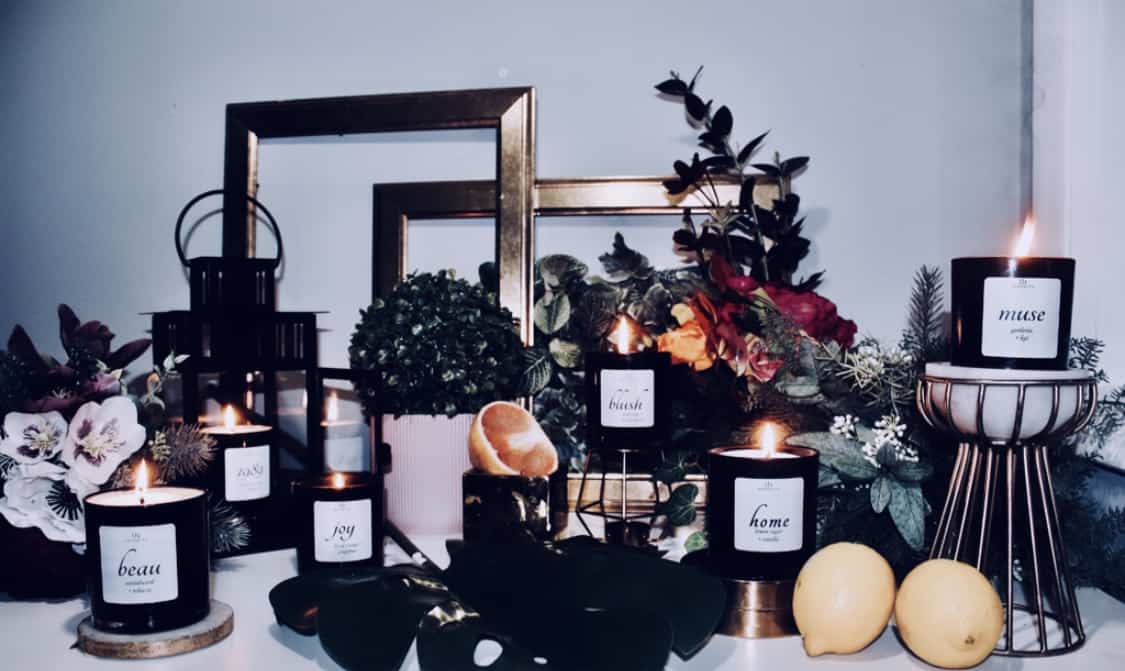 20. Lit Brooklyn Candles
Again, I recently have been making it a mission to collect candles as a form of self-care and these are so dope! Made right here in Brooklyn, NY, these candles speak to the culture and all started from a simple seed. I've watched this brand grow and it's been amazing! Fully Black-Owned and run by a Woman-----double threat! Head over to their website to purchase! These candles are ALWAYS selling out so I recommend getting a head start early!
This is yet another brand of kitchen and bakeware accessories that I'm in love with. I've always loved what Ayesha Curry stood for along with her cookbook, but her baking sheets are so amazing and of great quality! Plus, I love the bronze look which stands out perfectly and they can be found at Target and Amazon as well! Super affordable!
Like the other two candle companies previously mentioned, these candles are amazing! I love the unique scents, quality of their products, and overall message. Definitely great for the culture! Another Black-Owned Business run by a Woman. Grab their Cyber deals before it ends!
INSPIRATION + SPIRITUALITY: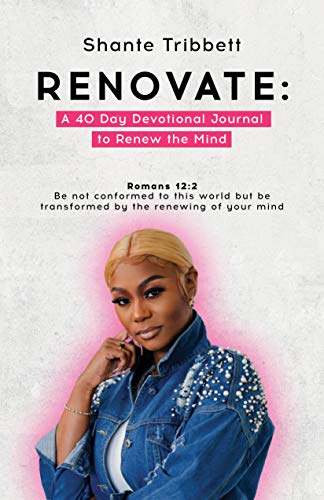 OK, so this 40 Day Devotional is an absolute MUST! I've always been a HUGE fan of Gospel singer, Tye Tribbett, and for the past year, I've been an E-Member at his church Live Orlando. Such a Bible-based church in my opinion. However, more recently, First Lady Shante Tribbett published this devotional which is a great book that helps us to renew our minds and transform into the best versions of ourselves and who God wants us to be. If you're looking for a new book to read, I recommend this one!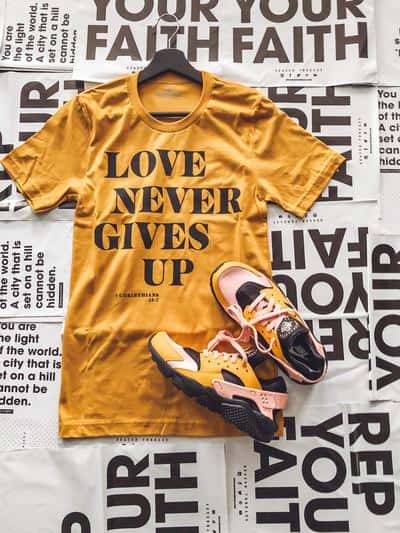 OK, so this is my ABSOLUTE FAVORITE brand of clothing that represents my Faith in the best way! I've been rocking with this brand for years and I'm so honored to have them as a part of my list. Their hats and clothing are for the entire family and are made with such quality! Honestly, I have a few of their products and recently purchased additional for their Black Friday sale! This is the perfect gift for your Faith-based loved one! Plus, their Black-Owned by a beautiful couple! Visit their website to place your order.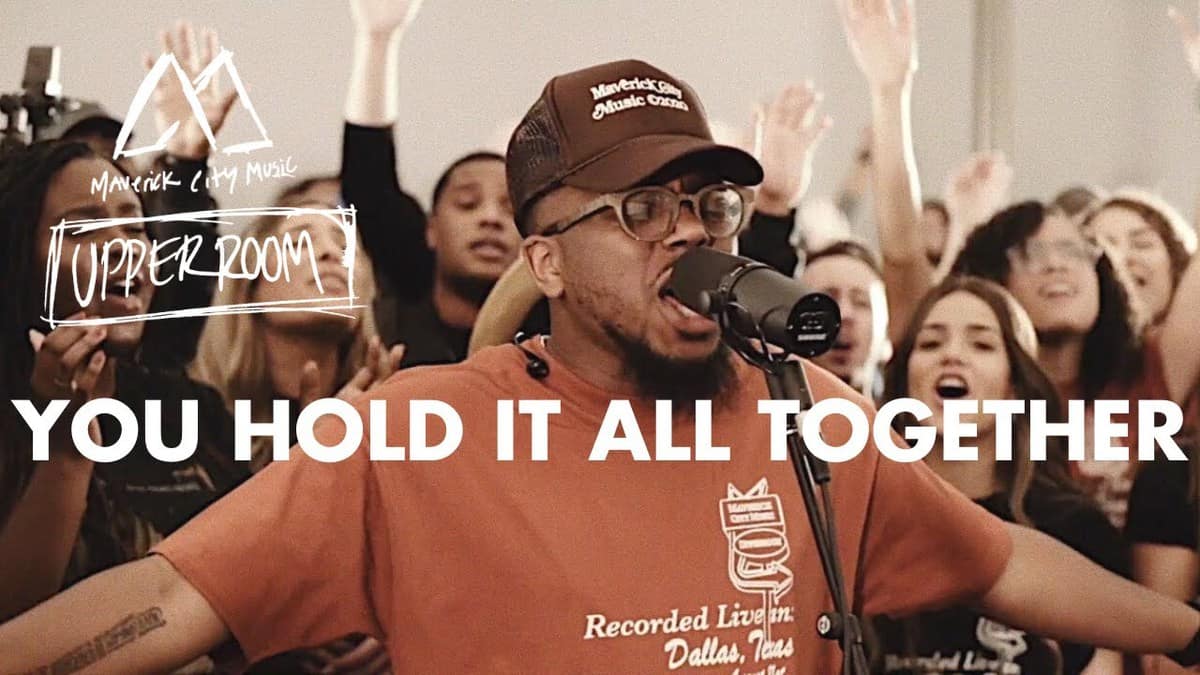 25. Chandler Moore + Maverick City Music
So, if you know me personally, then you're aware that MUSIC IS LIFE for me. On a daily basis, I have a playlist of songs that I enjoy and this group of singers are on it with a variety of songs. If you have no clue about who Chandler Moore or Maverick City Music are, I definitely recommend taking a listen. Found on Youtube, you're able to release, worship, cry if you need to, and ultimately connect with God through their beautiful renditioned songs. Live worship is my NEW FAVE in this season and these guys know how to create that atmosphere! You can purchase their music on Apple Music or simply gift a Gift Card for your loved one to enjoy! In addition, I love Dante Bowe, Tye Tribbett, Jekalyn Carr, William McDowell, and more.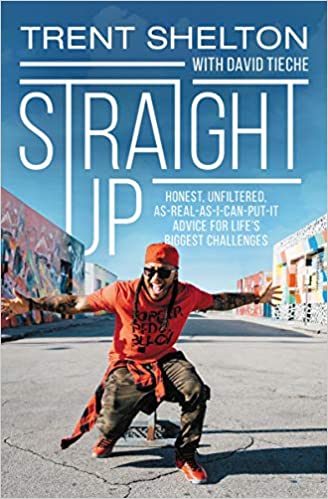 So, I recently purchased this book to gear myself and gather my mind + spirit for 2021 and I'm truly excited to dive in. Outside of his books, Trent has been a MAJOR part of my daily intake from his social media lives to his quotes and videos. Such an awesome soul and inspiration to us through his transparency and constant strive for more greatness. For anyone looking for an awesome read, I definitely recommend adding this to your list of gift ideas! It's #RehabTime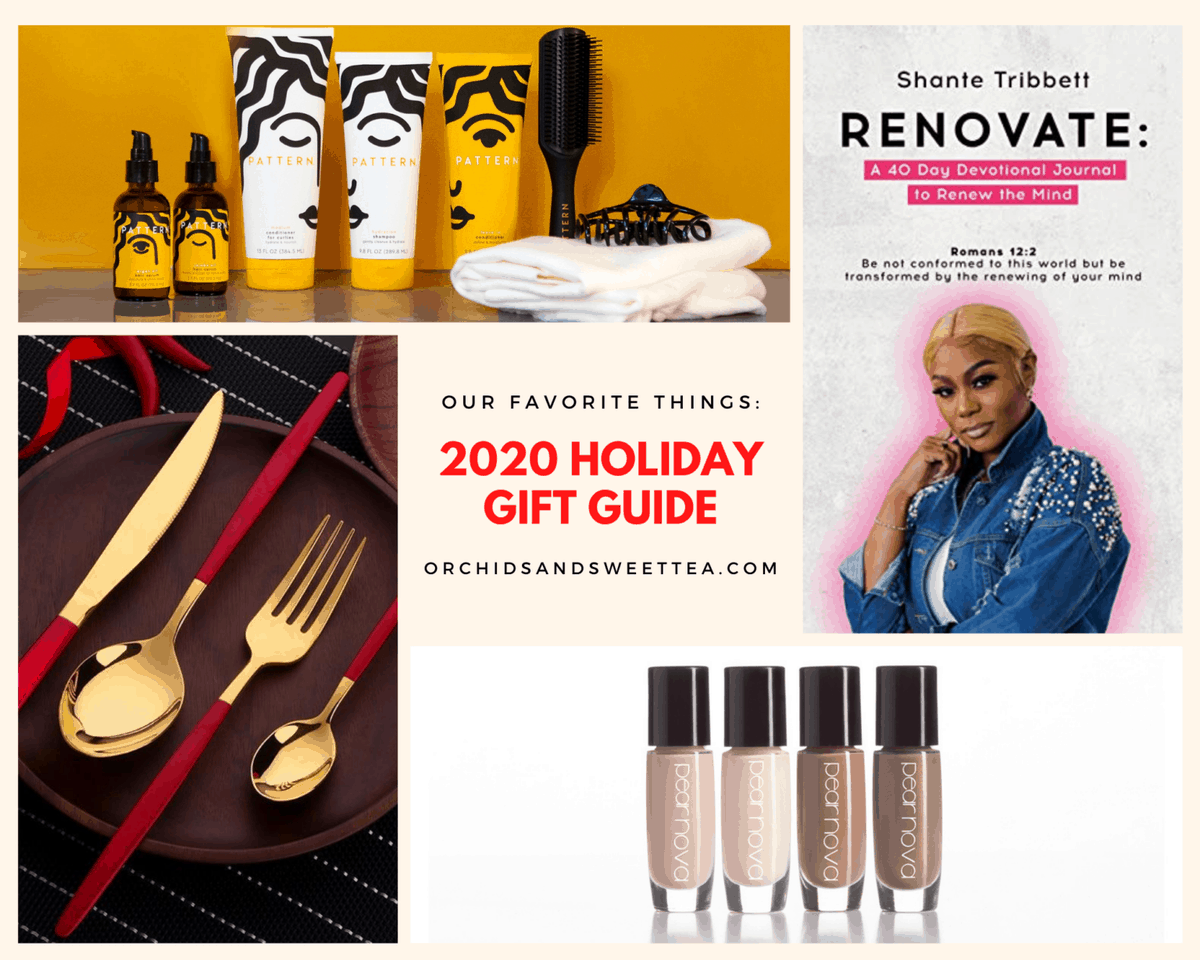 HEALTH + WELLNESS:
27. FC Masks
Due to the pandemic as we know, mask wearing has become a thing. While I know that many people wear the simple surgical masks, I have loved wearing these cloth masks by FC Masks which are made in California. The awesome part about them is that they are antimicrobial. I know. So good! Plus, they come in fashion-forward designs, are washable, the perfect fit, and works for the entire family since they recently expanded to a kid's line of masks. They really have been my go-to for masks and make for the perfect gift add-on.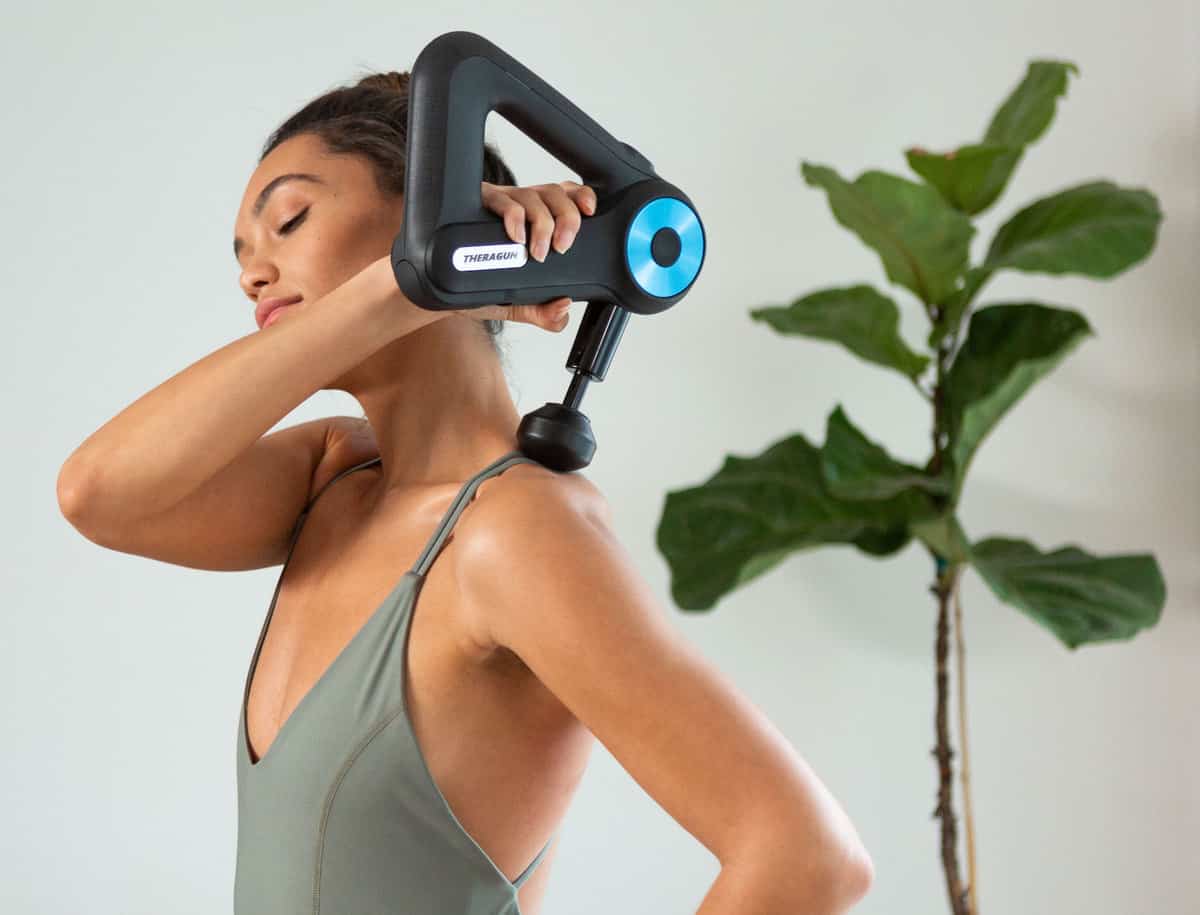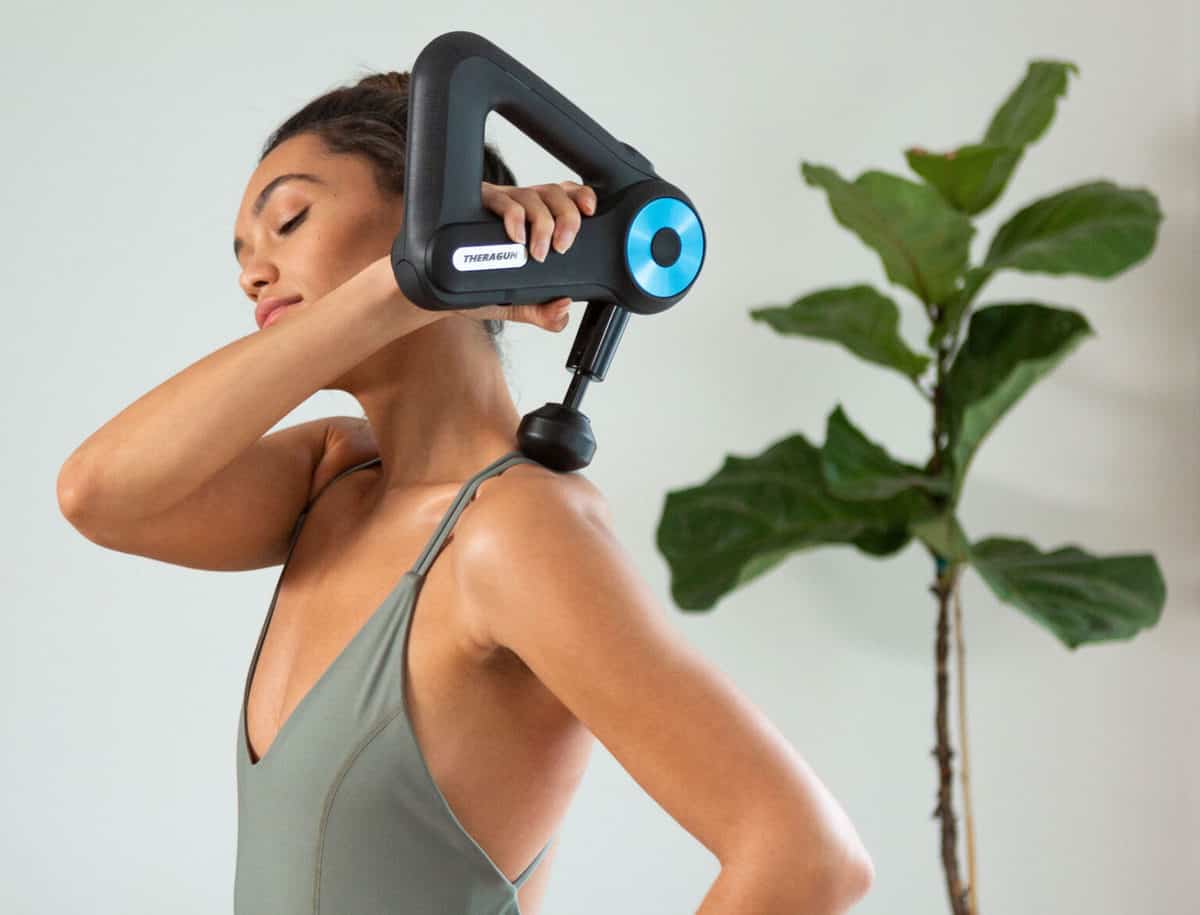 Since being on my personal journey to my best self, one of the ways that I've been doing so is through physical health as well. With the pandemic's existence, going to outlets such as the gym, physical therapy, etc. might be out of the picture for many of you, but that doesn't mean that your health should be put on pause. My husband recently found this through research and we recently purchased it and to my surprise it's AMAZING! If you're looking for that deep tissue type of massage then this is the thing to get! It's currently on sale for Black Friday with $150 OFF the original price.
OK, so this is on my wishlist for Christmas personally. I've done a lot of research and really love this bike. One of the things that I love is the ability to be interactive while exercising as well as the way that it's well-built. Granted, the price tag is a bit expensive, but base don reviews, this bike seems to be well worth it. Of course, if the price is too high, then I recommend a great alternative such the Nordic Track bike and the Schwinn.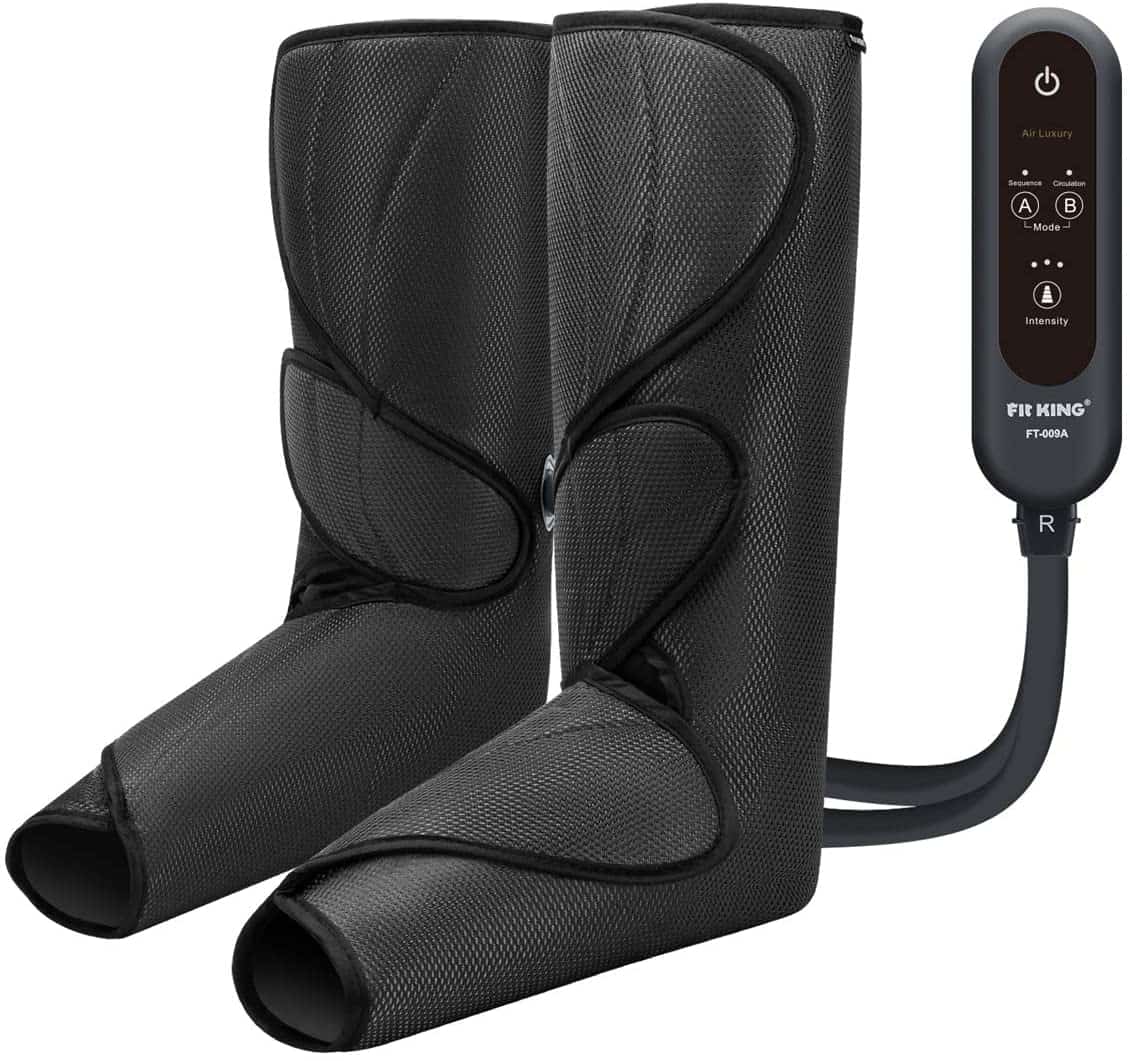 This foot massager is by far the best I've had. It definitely does wonders, especially in the evenings after a long day. It comes with a remote control which allows you to choose which setting you'd prefer: circulation or massage. Also, it gives you the option of choosing the intensity which is can get pretty intense, but in a good way. Super affordable and I highly recommend this one! The perfect wellness gift!
In the moments where you aren't wearing your foot massager, compression socks are the perfect way to keeping circulation! I own a few pairs of these amazing ones via Amazon and they are super high-quality and are easily washable. They also come in a variety of colors and work for both Men and Women. Definitely a great gift add-on.
20 GO-TO IMMUNE BOOSTING HOME REMEDIES.
When it comes to keeping your body healthy, there are so many factors that contribute to your overall health. This list of my 20 Go-To Immune Boosting Home Remedies can help to keep your body strong throughout any time of the year. It's important to understand that simple everyday practices from exercise to sleep, eating healthy, hot steams, essential oils, and more; all play a role in strengthening your body's entire system.
FOOD + DRINKS: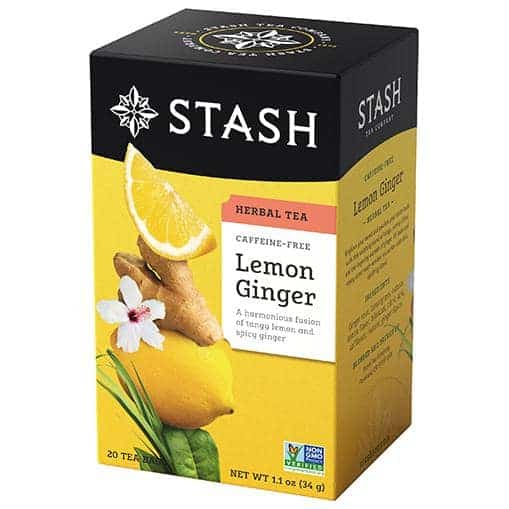 Although, I am a huge fan of many herbal tea bags, this Lemon Ginger flavor is my daily fix! Literally! This is completely caffeine-free and is so easy to make. However, to really spruce things up, I usually add a half of lemon, turmeric, and a pinch of black pepper to my cup which makes the flavors even more evident. Just phenomenal! If you're gifting a tea lover, a variety box or handmade tea kit is the perfect meaningful gift!
This honey is my topping for most things and OMG---it's SO GOOD! Personally, I don't find it spicy, however, I do know that it has a hint of heat so get ready for it. Haha. It definitely get a ton of rave on Amazon and for good reason! I say build a mini kit with awesome sauces like this one as a gift for the ultimate foodie. Am I right?
OK, so if you're an avid follower of Orchids + Sweet Tea then you're aware that Wholesome Sweets is my go-to sweetener. From their honey to their sugars to their Agave and now their molasses. They are the ultimate best sweetener in my opinion. Well, more recently, they launched a Raw White Honey version and oh boy-----this honey is incredible! Head over to their site to learn more and to see the options.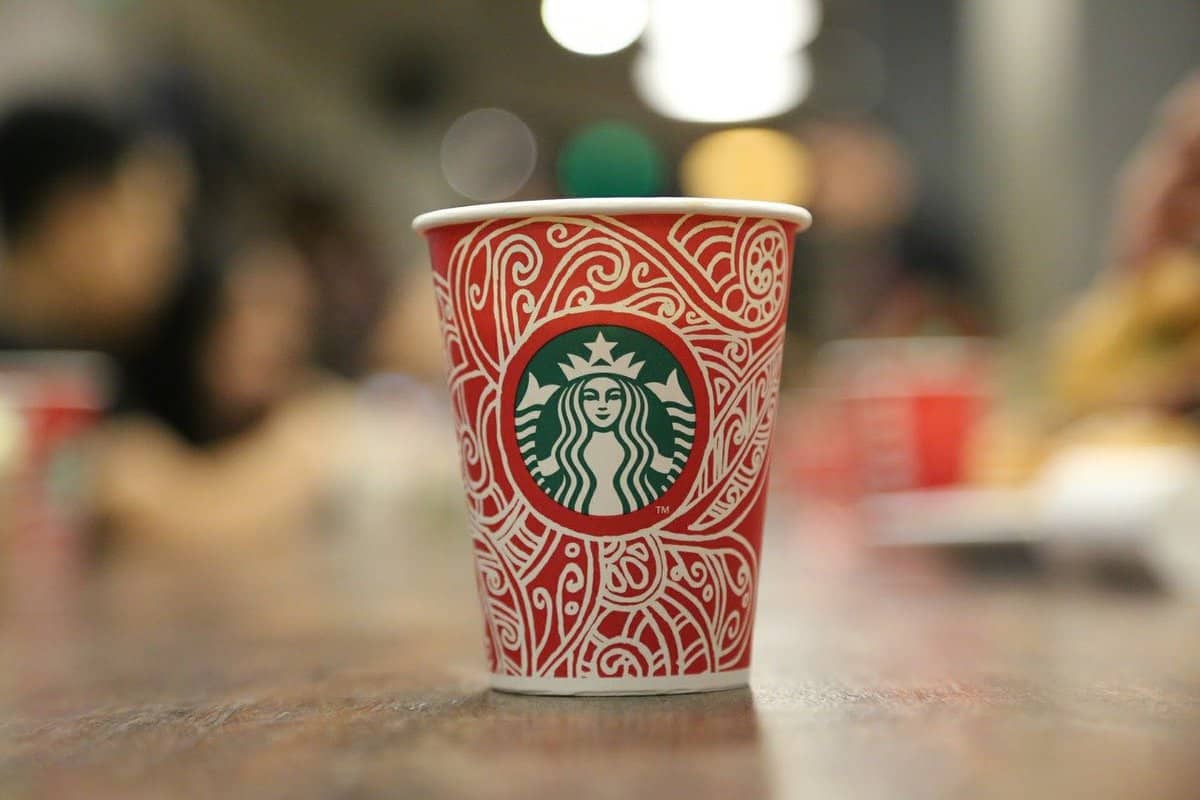 I'm absolutely obsessed with this drink from Starbucks! I literally start my day with a venti-size of this stuff even during non-Fall months. I know. Crazy! But it's SO GOOD! The warm, spice-flavored feel that you get from every cup is simply amazing. If you're gifting, I definitely recommend gifting a gift card or special handmade cup from Starbucks if your loved one enjoys their drinks or food. Such an easy idea.
While I'm not a huge fan of chocolate, this chocolate bar is the best sweet treat on for me and I've been living it! If you've eaten any of Ghirardelli's sweets then you know that they come absolutely rich in flavor and taste like quality. Imagine caramel sauce in the center of that? Oh my!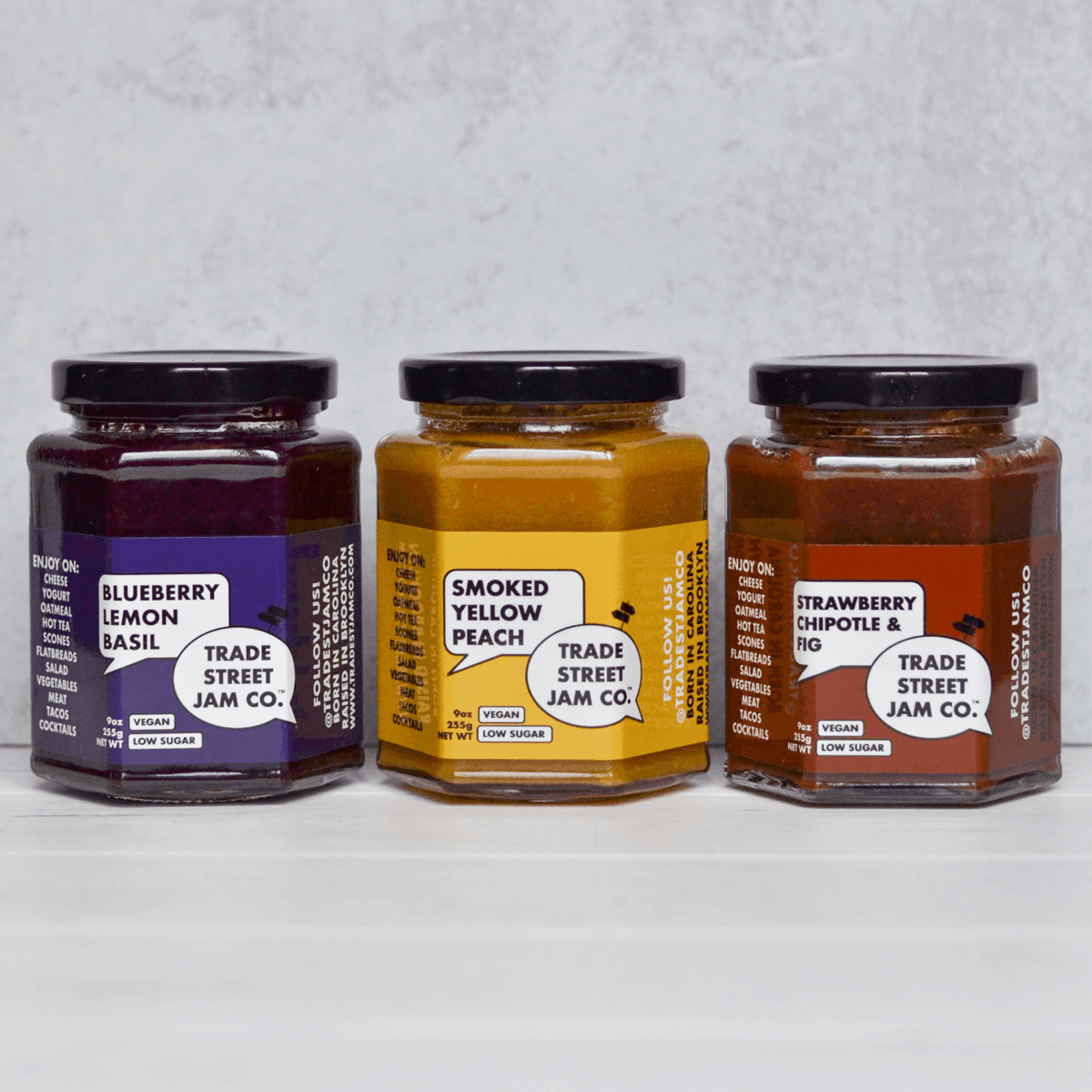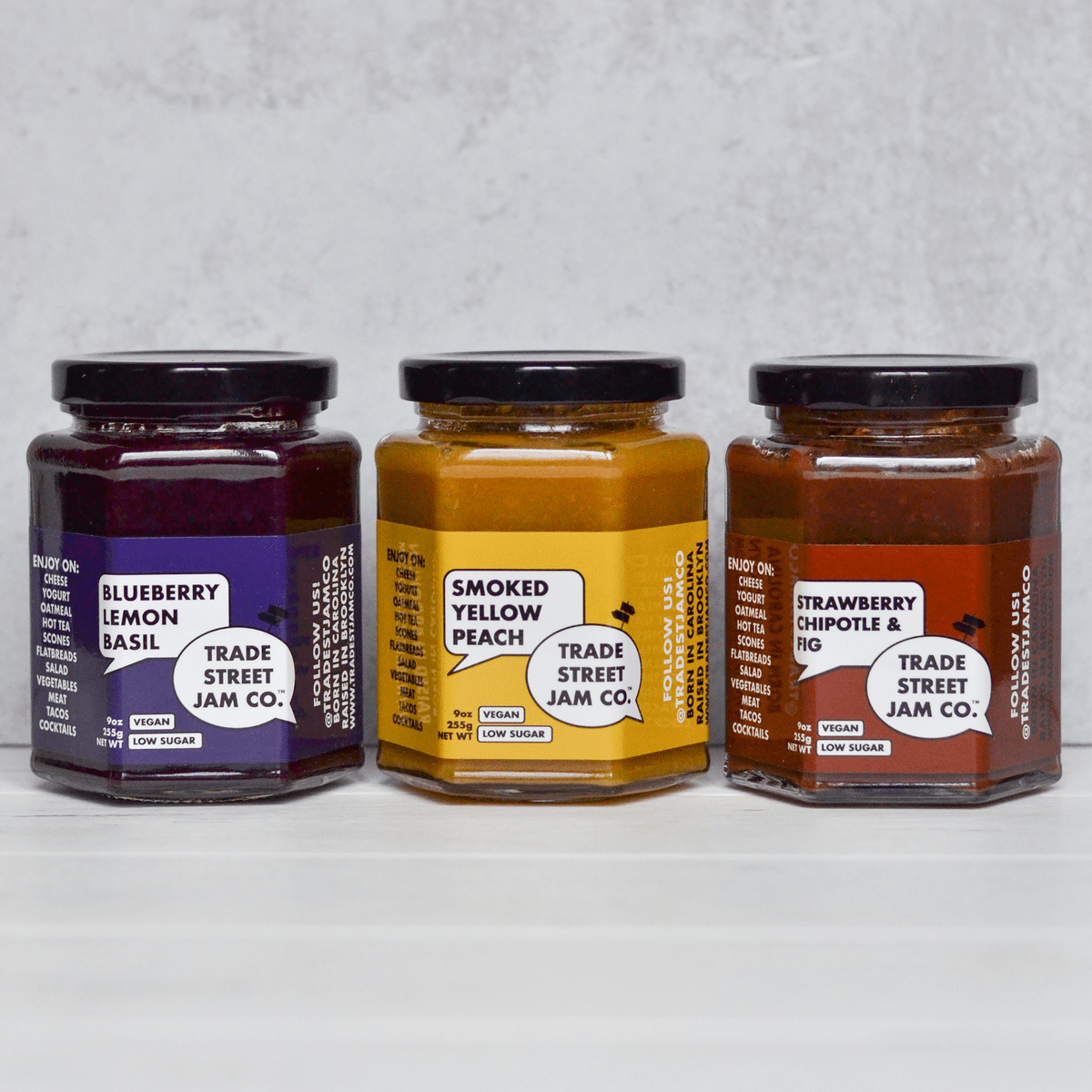 Another Black-Owned Business based in Brooklyn, NY so I had to add them to my list! These jams are all natural and made with unique flavors. Oh and since these are using healthier ingredients, the refrigeration time and shelf life is a little less than the norm. My normal faves include Smoked Peach, Blackberry Mulled Merlot, Strawberry Chipotle and more!
KIDS + PETS: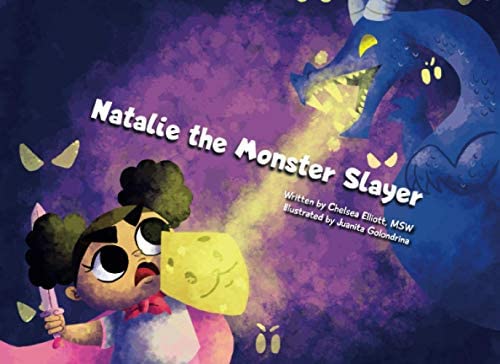 When it comes to books for kids, I'm such a huge fan of books that elicit teachable moments. This book by my friend, Chelsea Elliot is one of those books that I love because it teaches children how to handle emotions and journey through them, no matter how big or small. This book makes for the perfect gift add-on for both boys and girls and it's very affordable as well. Plus, this was authored by a Black Creative and is available on Amazon.
Yet another Black-Owned Business that has shown up by authoring several book series about a character named, Violet. These series truly take you and your kid(s) on a journey through Violet's stories at the age of 6. It's really a beautiful gift for any child and I've had the pleasure of purchasing mine! To purchase, you can visit the site!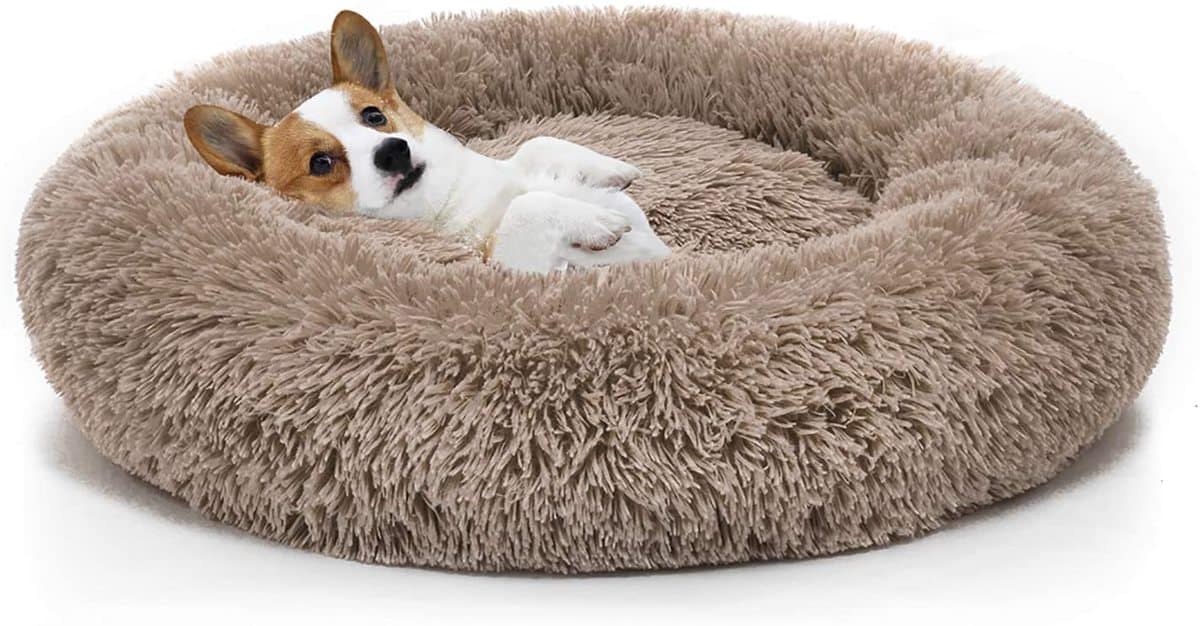 Since extending our family with our puppy, I've had the pleasure of looking for awesome pet things because after all--they are apart of the family, right? Yes. Well, this donut bed is my puppy's favorite bed EVER! We have two----one for the bedroom and the other for the living room and he's obsessed with both! It's truly soft and easily washable. Just throw it right in the washer and BAM!!! Definitely a nice gift for your pet this Holiday season.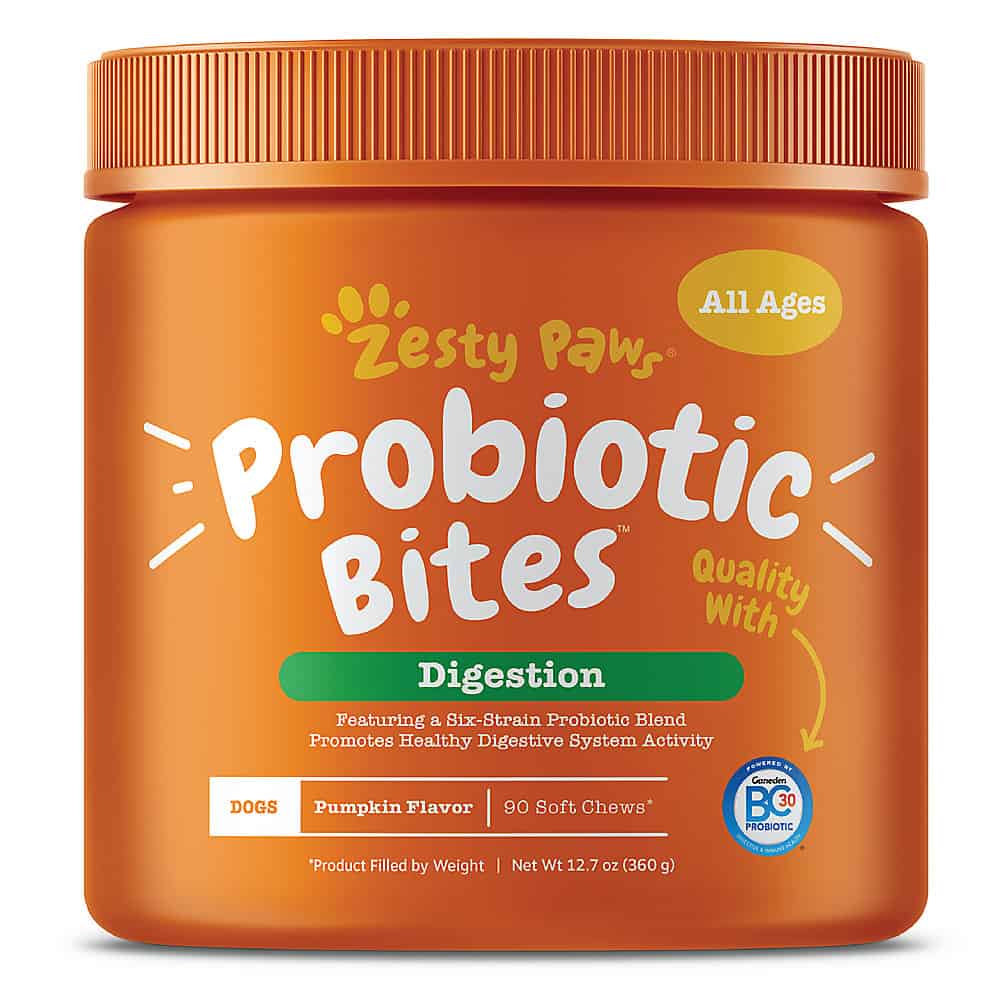 When it comes to my puppy's optimal health, I'm a big believer in getting not only high-quality foods, but also vitamins and probiotics. These Probiotic Bites are amazing and I've definitely noticed my puppy's overall health improve since consuming them on a daily basis. If you're planning on gifting your little fur buddy, I definitely recommend these! You can find them at Amazon, Chewy.com, Petsmart, etc. They come in Pumpkin, Lamb, and other delicious dog-loving flavors. Such a great gift and necessity to have on hand!
LIFESTYLE: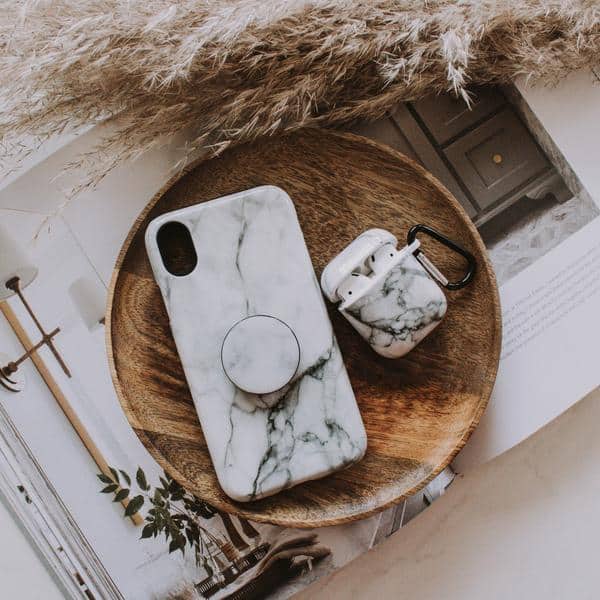 Originally, I found Janet's shop on Etsy when I began searching for an iPhone case that was unique but of great quality. In that moment, I found myself gazing at her beautiful marble designs for everything and that's when my love affair began. Now, I've purchased custom cases for my Macbook, Headphones, and iPad which are so GORG! Her price points aren't extremely expensive and the quality is sturdy and perfect! These make for a really great gift that anyone who's into details would love!
43. Louis Vuitton Agenda Cover + Planner Inserts by Sessa Vee
Together, these two essentials are EVERYTHING! While the LV Agenda Cover for the MM costs $660 while the GM costs $840, these agenda covers are so SUPER HIGH QUALITY and go with almost anything if you're fashionable. In addition, getting the inserts are another part of the deal and while you can purchase many different types via Etsy, my go-to for high-quality inserts is Sessa Vee. She's so awesome and her shipping is top-notched in terms of packaging and tracking. Such a great gift combo!
44. Minnetonka or Ugg Fur Slippers
If I'm honest, I'm the girl that dresses in sweatpants and a t-shirt or sweater with some comfy uggs or slippers on. It's the COMFORT for me! Haha. So, if your loved one is anything like me, then a good pair of fur slippers for the colder months would be much appreciated. Both brands have an awesome array of styles and colors (Uggs has more) and they are pretty affordable (especially the Minnetonkas). All in all, it's all about the little things.
As you can see, Gift shopping can be extensive and definitely can be super creative or very straight to the point. Either way, I hope that this list of 40+ Lifestyle Gift Ideas helps you greatly! This 40+ Lifestyle Gift Ideas 2020: Holiday Gift Guide is compiled of our hand-picked favorite things for this year (and beyond) as it relates to beauty, wellness, food, fashion, and everything in between.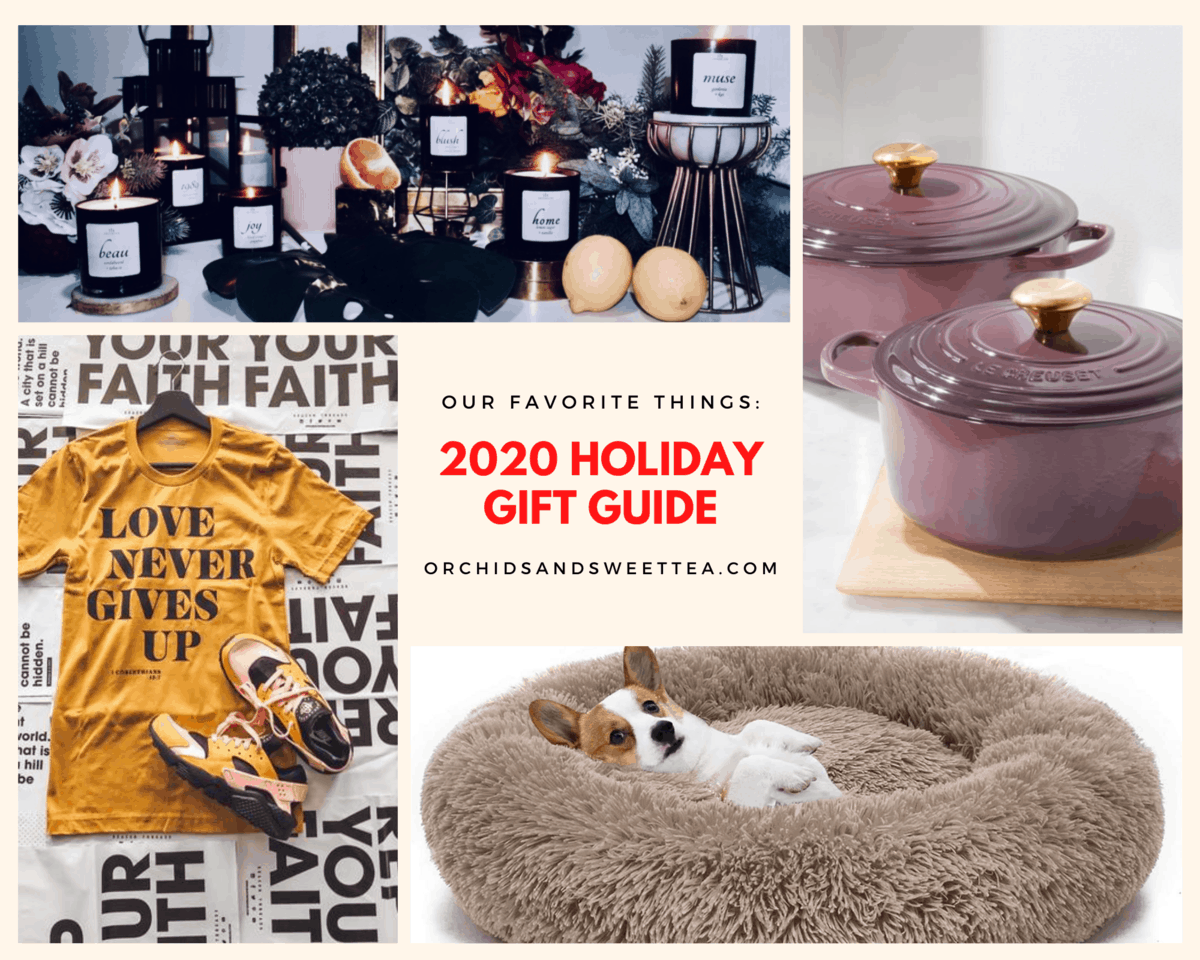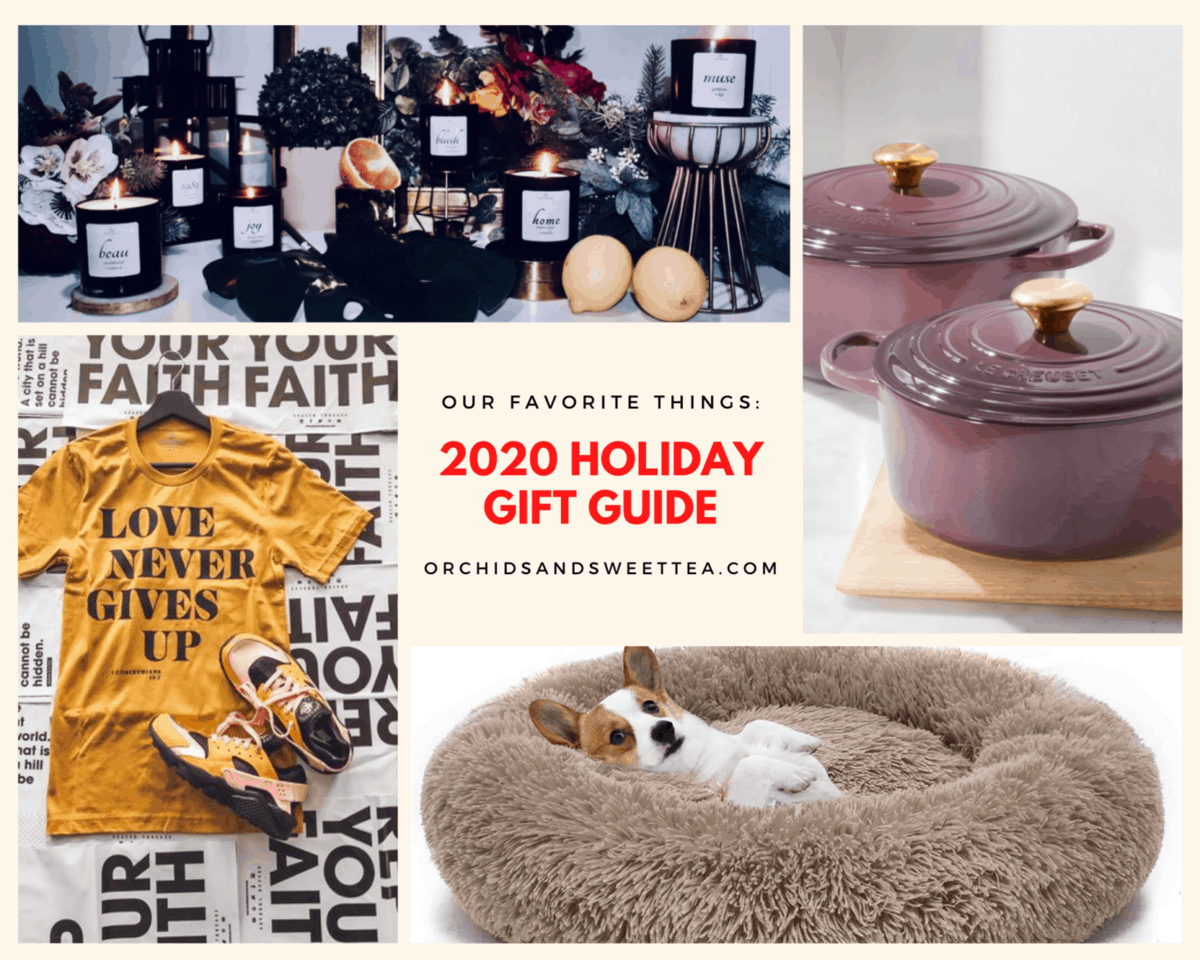 40+ Lifestyle Gift Ideas 2020: Holiday Gift Guide.