As a chef myself, I can admit that we're notoriously difficult to shop for. Since cooking is our passion, we're pretty likely to buy ourselves that handy gadget or high-quality kitchen tool before our loved ones can buy it for us. Plus, we're also pretty picky about certain tools—like knives—since really only the chefs themselves can pick out the best feel and weight for them. So since the holidays are coming up, I thought it would be a good idea to share some of the best gifts for chefs, especially for those who already have everything.
At the end of the day, there are so many great gifts for the chef in your life, which is why we wanted to curate a list of ten truly considerate gifts for any chef. This list contains kitchen items that real chefs like to give to their fellow foodies as well as items they have on their own wish lists. I made sure to include items that I knew every chef would love as well as some more unique gifts that might be the perfect option for a chef with a quirkier taste. Keep reading for some thoughtful, unique, and unexpected gift ideas for chefs.
Unique Gifts for The Chef in Your Life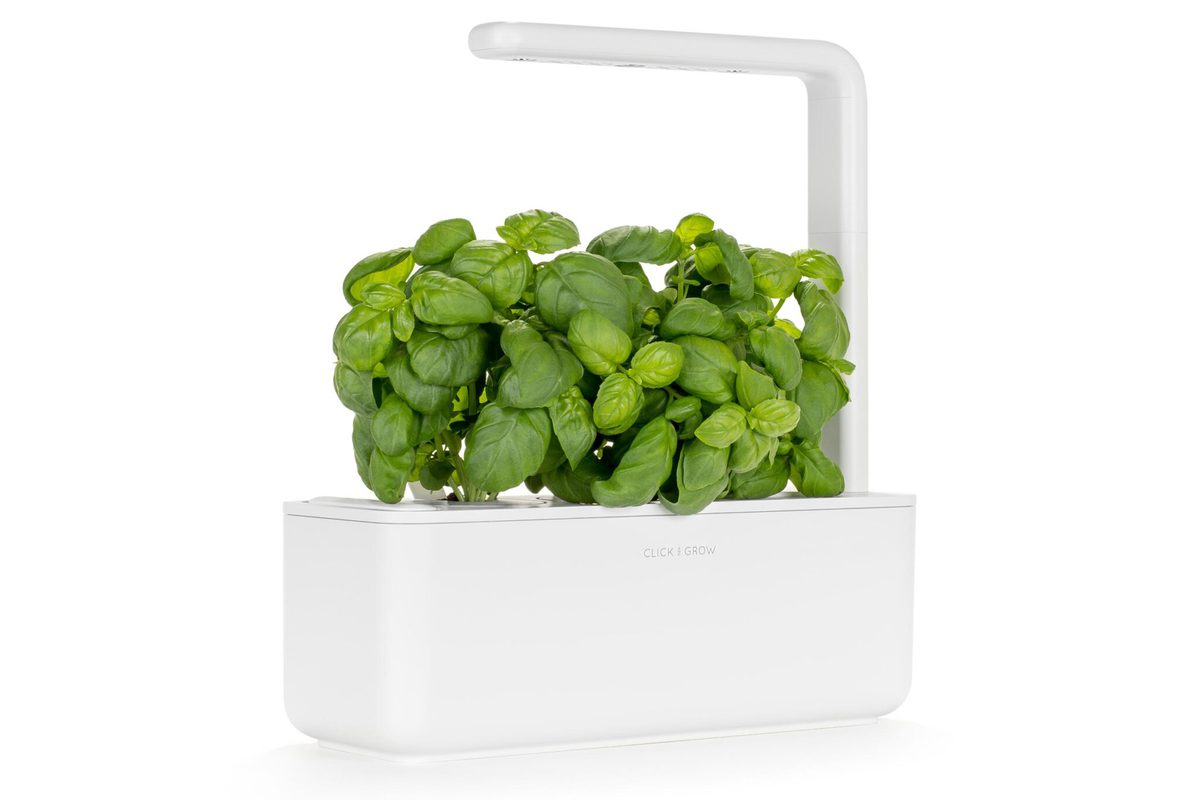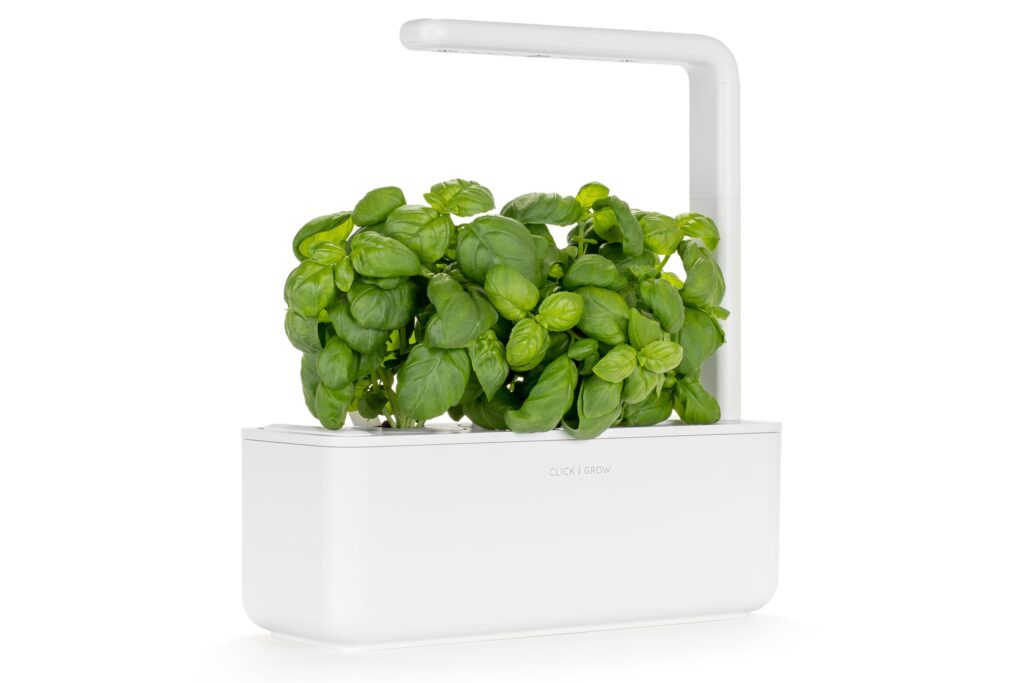 1. Click and Grow Smart Garden
Almost nobody appreciates quality ingredients like a chef does. So what better way to treat the chef in your life than with ingredients so high quality and so fresh that they grow right on their balcony or backyard? The Click and Grow Smart Garden has taken the world by storm for its ability to transform even the worst gardener into someone with a world star green thumb.
With automated watering, light, and nutrients, it's a great gift for even the busiest chef because it'll basically do everything for them. This neat kitchen gadget can grow anything from herbs to fruits to vegetables to flowers so it truly is a gift that keeps on giving. Any chef will be happy to always have homegrown, organic ingredients right at their fingertips no matter what season.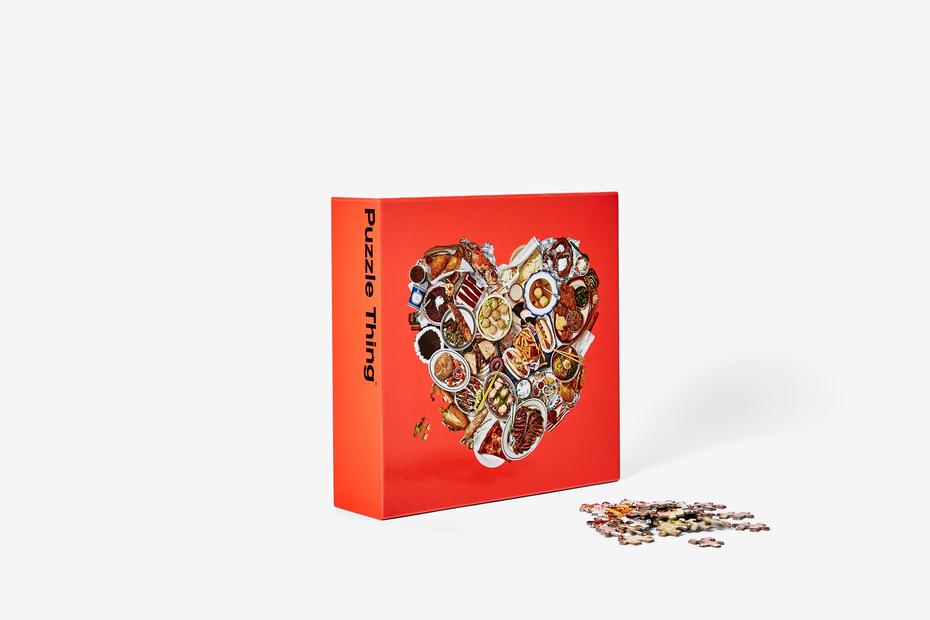 2. NY Food Puzzle
If the chef in your life also likes relaxing with a glass of wine and a puzzle after a long day of recipe testing then they'll love this funky NY food puzzle from Areaware. Filled with NYC's most loved foods with everything from a big slice of 'za to a warm bowl of matzah ball soup, this puzzle has a lot to love. Its heart-shaped design also makes it an even more heartwarming gift for that chef with who you might be a little more than friends.
If they're not specifically drawn towards the New York food scene, we also love this vintage-inspired fruit salad puzzle from The Puzz, which is so fun it could even be used as a home decor piece. But no matter which puzzle you choose, this unique gift is sure to bring a smile to the face of any fun-loving chef.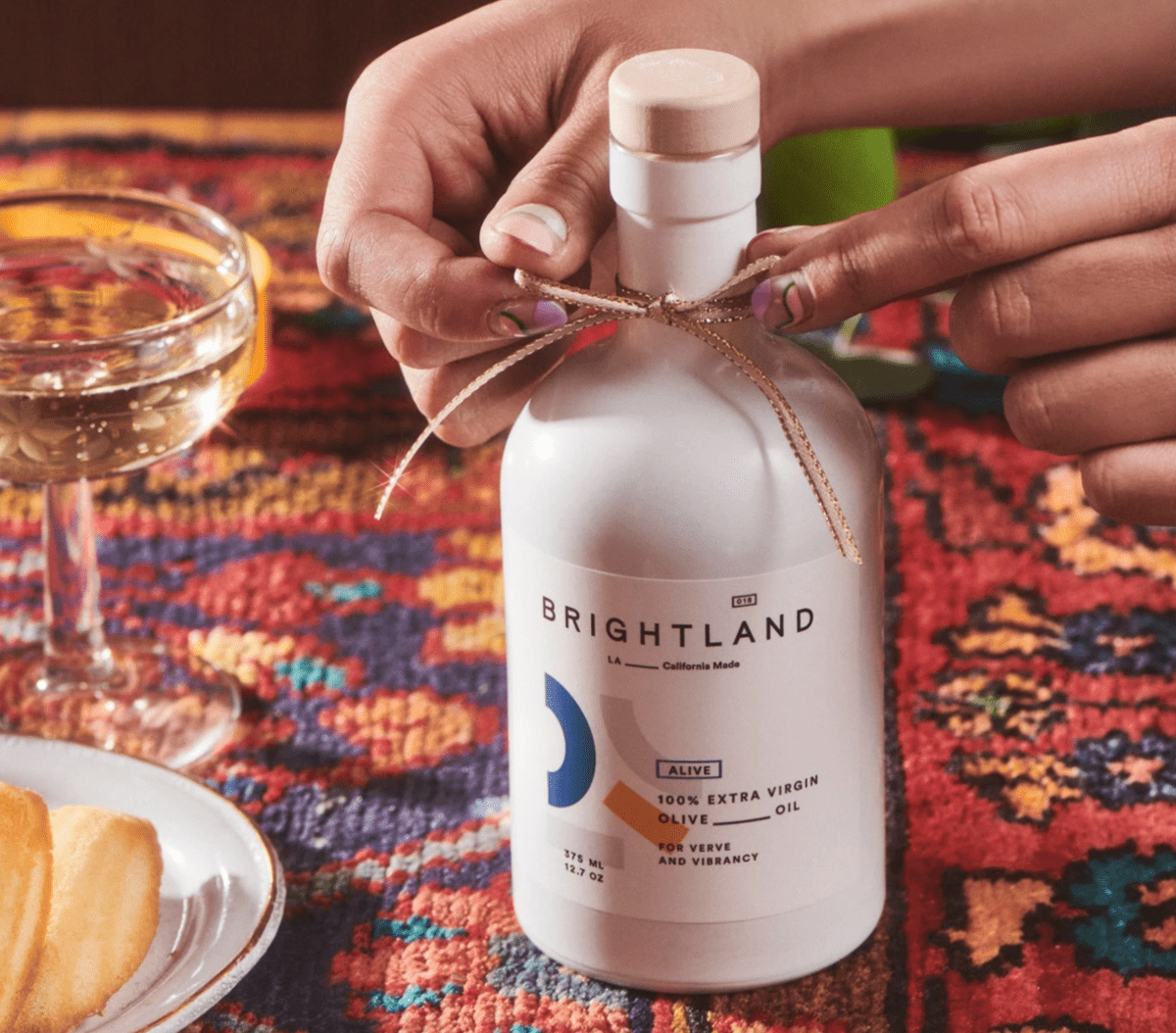 3. Brightland Olive Oil
No chef will be disappointed if gifted quality olive oil–especially Brightland. This olive oil brand prides itself on being some of the highest quality American-made olive oil. Unfortunately, even the more expensive brands that look great when you pass by them in the grocery store can't always be trusted. One study revealed that 69% of olive oils were found to be rancid before their expiration date, which means they had lost a lot of their flavor and nutritional value.
The great thing about Brightland is that they not only offer superior olive oil, but they also offer gift bundles, which makes picking out a gift that much easier. I personally think The Luminous Capsule looks pretty incredible with its olive oil, champagne vinegar, and orange blossom honey. But, there is also the Mini Essentials, which offers all of their best-selling products in small, easy-to-enjoy sizes.
Plus, as one of the kitchen's most versatile ingredients, your giftee can use their olive oil to make anything from Olive Orange Mini Bundt Cakes to a Fall Harvest Pizza. Whatever their heart (or stomach) desires.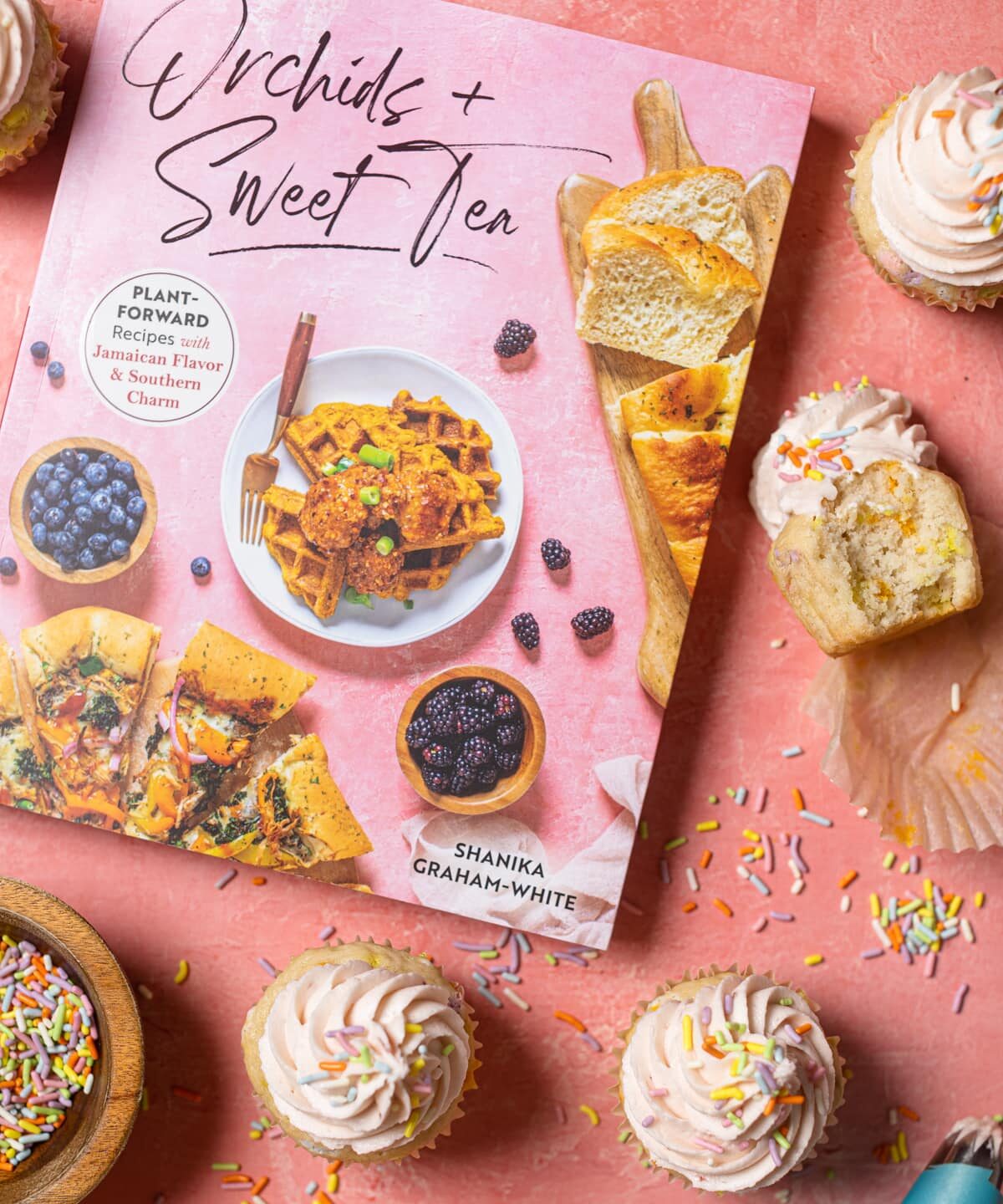 4. Orchids + Sweet Tea Cookbook
The real question for this gift idea is: Can a chef really have too many cookbooks? As someone with plenty of cookbooks in my cupboard, it's a tough call. For chefs, cookbooks are a constant source of information and inspiration, even for the most experienced cook. But, with so many cookbooks to choose from, it can be difficult to choose the best one for your chef.
Since your chef is one who has almost everything, we suggest a cookbook that is more on the unique side, like the Orchids + Sweet Tea Cookbook. This plant-forward, Jamaican-inspired, and southern-charmed cookbook is filled with unique flavor combinations that are sure to excite any chef. From Leftover Jerk Chicken White Cheddar Scallion Scones to Cajun Sweet Potato Rigatoni Pasta, these flavor-packed recipes are sure to impress the chef in your life whether they're a home chef or a professional who has been cooking for decades.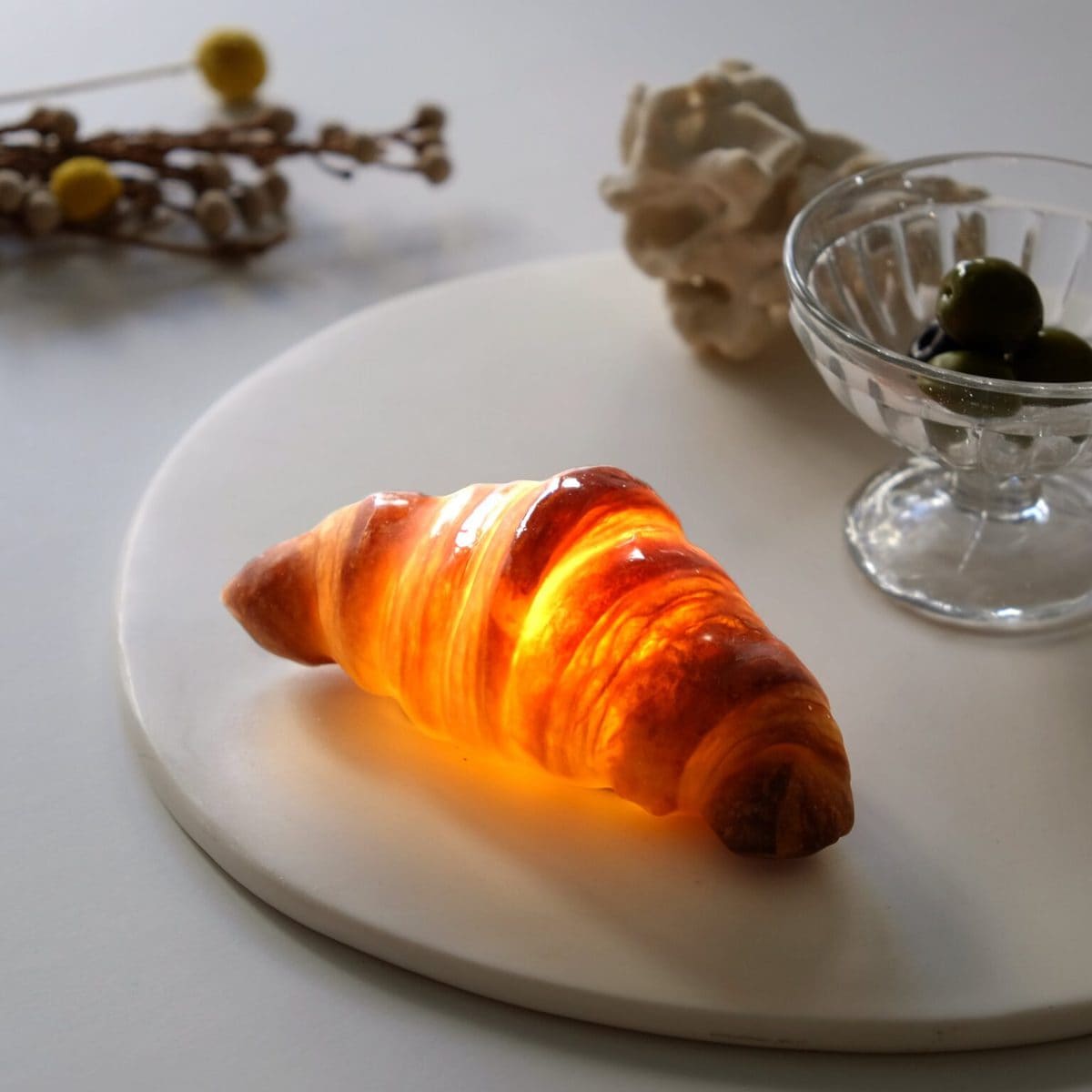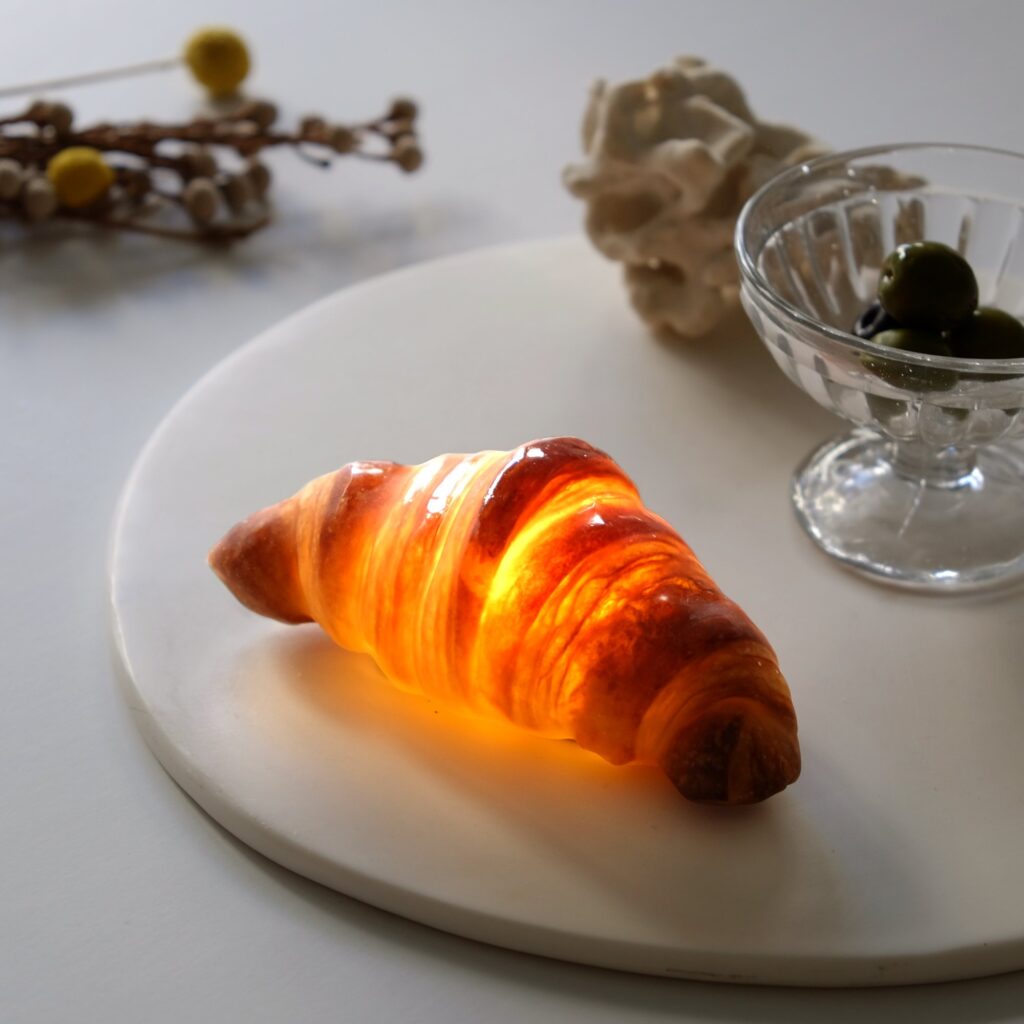 5. Bread Lamp
Okay, hear me out on this one. At first, a lamp made out of real bread sounds like something that belongs in a children's book. But these unique lamps from Pampshade have been popping up everywhere for their charming and adorable appearance. Not only will they bring warmth to any space, but they are sure to warm the heart of any chef with a soft spot for unique home decor. Pampshade offers croissants, baguettes, and other fun bread forms.
Plus, each lamp is made from 100% real artisanal bread. I mean what chef wouldn't want a lamp made out of bread flour, salt, and yeast? Since most chefs will agree that there is nothing like the pure joy of really good bread, I think any chef with a sense of humor will love this unique gift.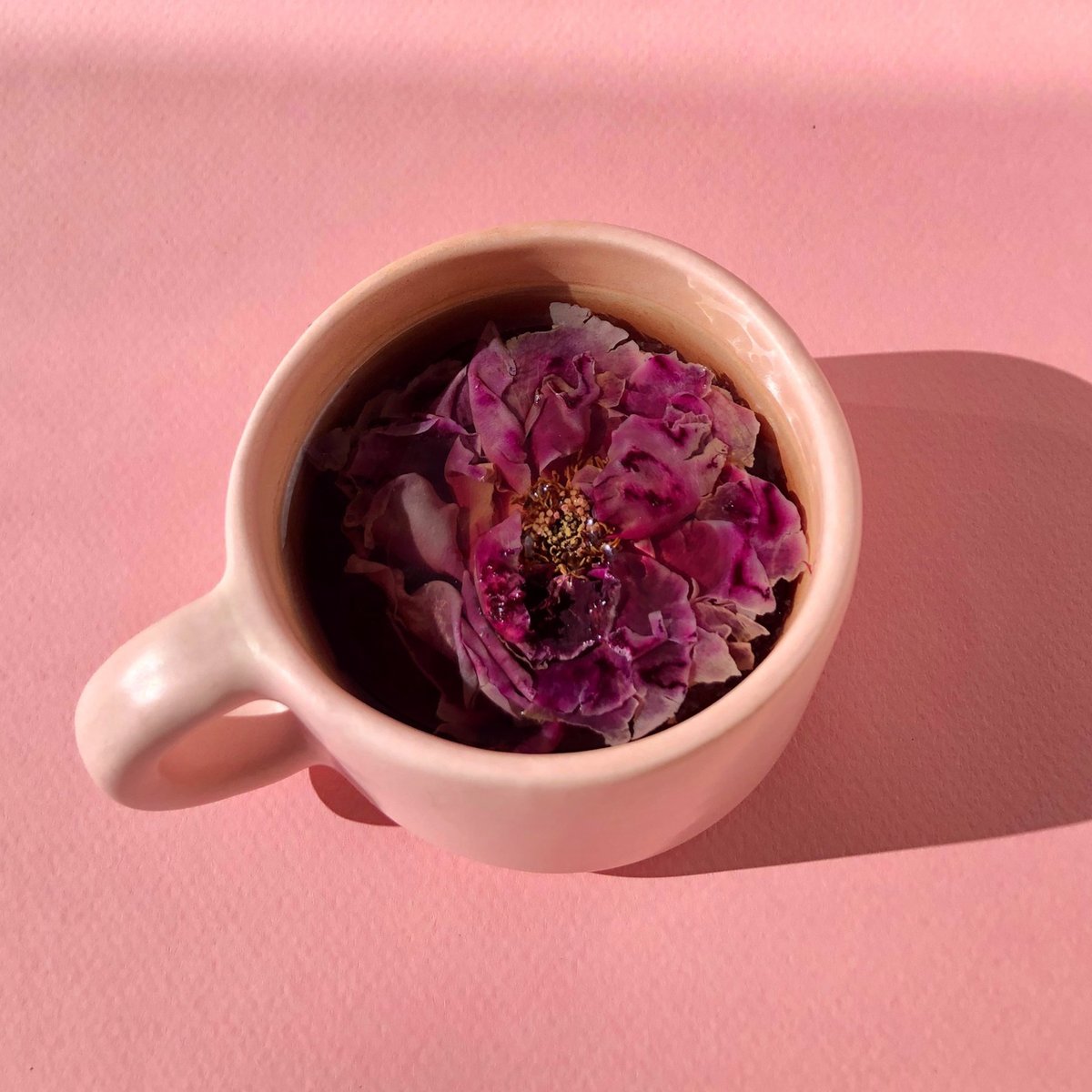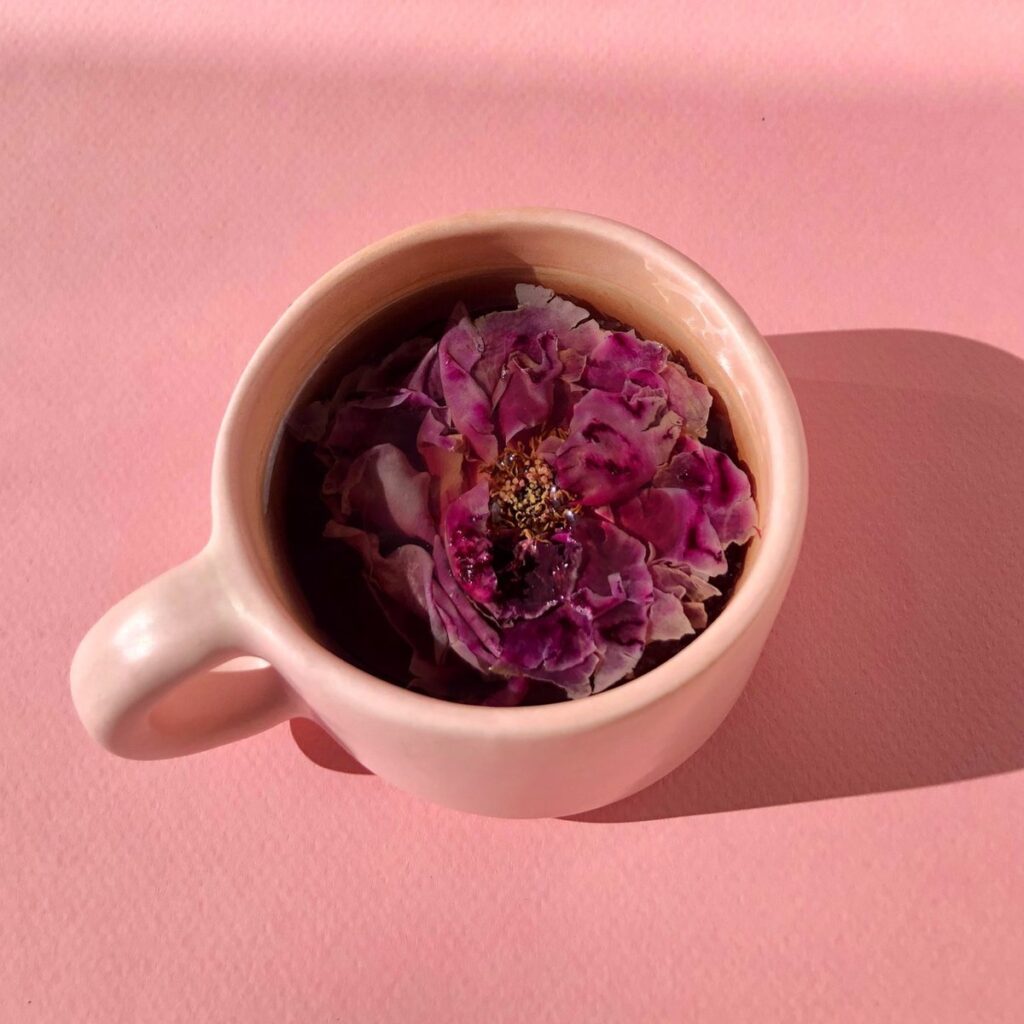 6. Whole-Flower Tea
It's pretty likely that if the chef in your life enjoys a flavorful plate of food that they will also love enjoying a delicious drink. These organic, whole-flower teas from The Qi are sure to delight any chef. Not only do these teas offer a truly unique experience, but they are also pretty versatile in the kitchen.
Dried flowers can upgrade the simplest recipe. Plus, I'm sure your gift recipient would be inspired by the subtle floral flavor of a dried Shangri-La rose. The brand even offers a list of delicious recipes on their website. Your chef will surely enjoy making everything from luscious rose jam to matcha shortbread cookies with an edible flower topping.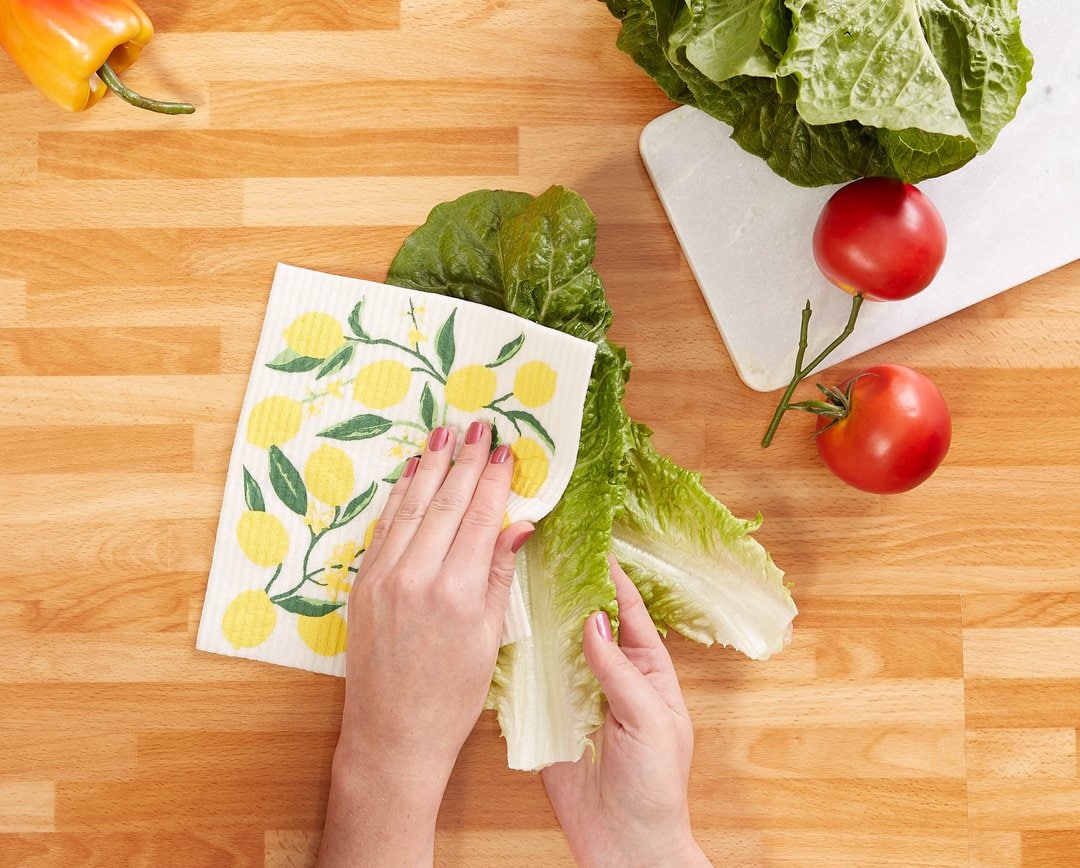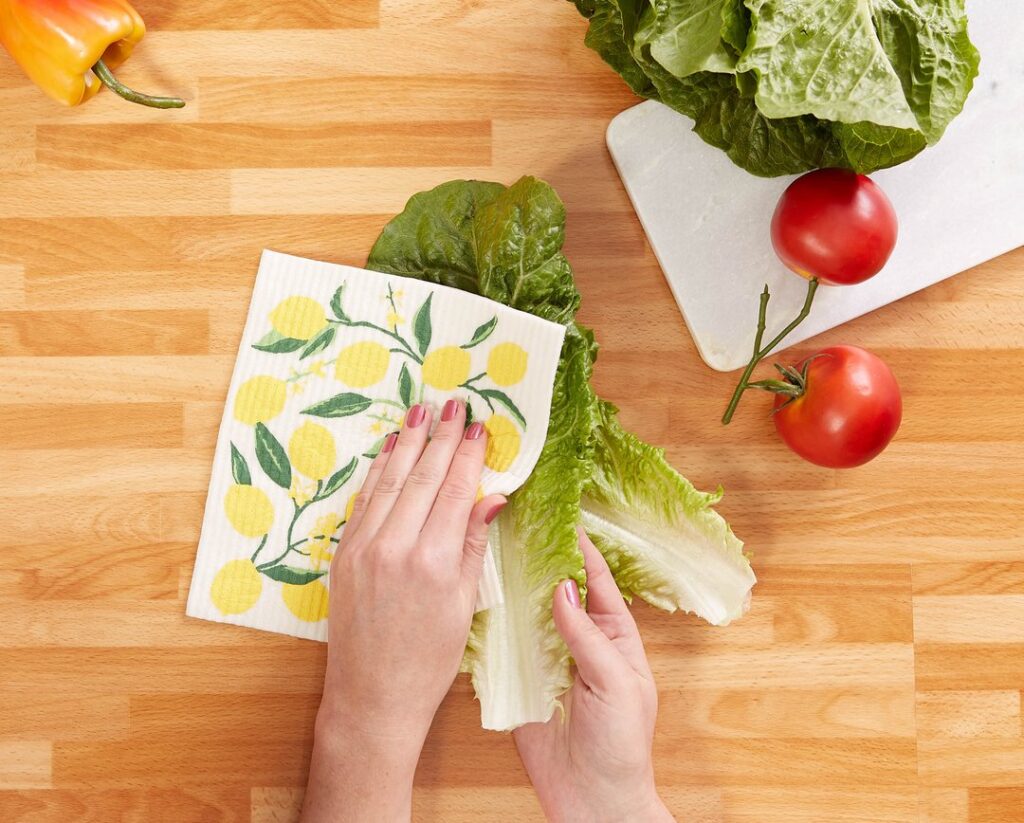 7. DII Lemon Swedish Dishcloths
A dishcloth might not sound like the most exciting gift in the world, but these dishcloths have over 1,300 five-star reviews. Part of the reason for their popularity is their alluring and vibrant colors that add a touch of charm to any kitchen.
But their aesthetically pleasing image only scratches the surface on why these dishcloths will make a great gift for the chef in your life. These babies absorb up to 15 times their own weight and are much more durable than your average dishcloth. This means they can handle even the biggest messes in the kitchen, which any chef could use a little help with. Besides that, the dishcloths are actually made from cellulose, which is a great environmentally-friendly alternative to sponges and paper towels.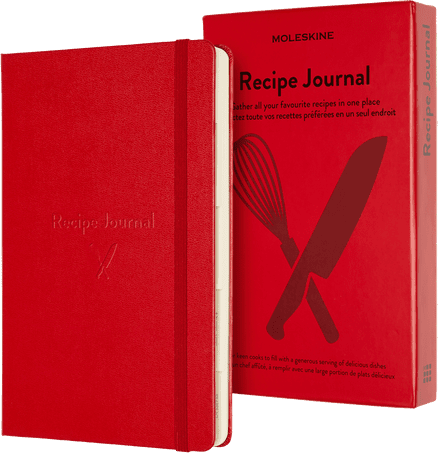 8. Recipe Journal
At their core, chefs are creatives. They are constantly coming up with new ideas for surprising pairings, delicious remixes, and home-cooked delicacies. But, sometimes a good idea will slip through the cracks if you don't write it down, which is why a recipe journal makes a unique gift for a chef.
This recipe journal from Moleskine will allow your giftee to capture and log the things which matter most to them. This journal has space for everything from cooking time to wine pairings and includes plenty of space to write any rambling thoughts. It even has a pocket for any magazine clippings or paper menus that might want to be saved for later.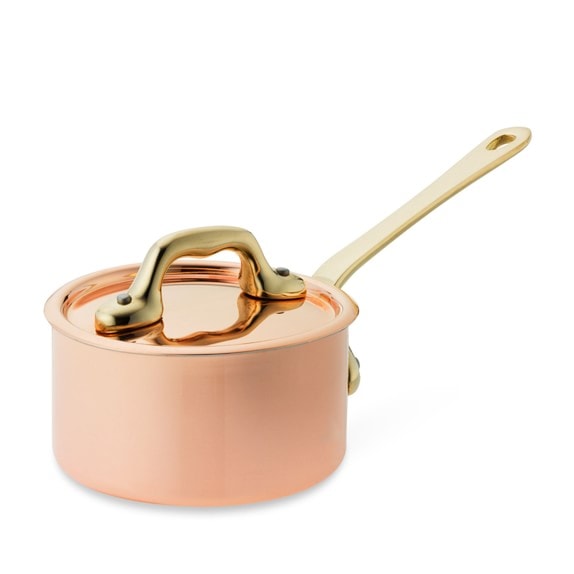 9. Copper Butter Warmer
Any chef would be delighted to receive a piece of copper cookware. But, this adorable butter warmer makes a unique addition to any kitchen cabinet. Copper cookware is known for its ability to evenly cook food, which provides a certain nimbleness and agility. This can be very useful for easily burned foods like sauces, caramels, and chocolate.
Copper cookware can be expensive, but its beauty and craftsmanship can truly make up for the price. But, that's also why we love this Copper Butter Warmer because its size not only makes it more giftable, but also more affordable. Surprise the chef in your life with a little bit of luxury this year with this adorable pan. It's oh so perfect for melting anything from butter to reheating sauces.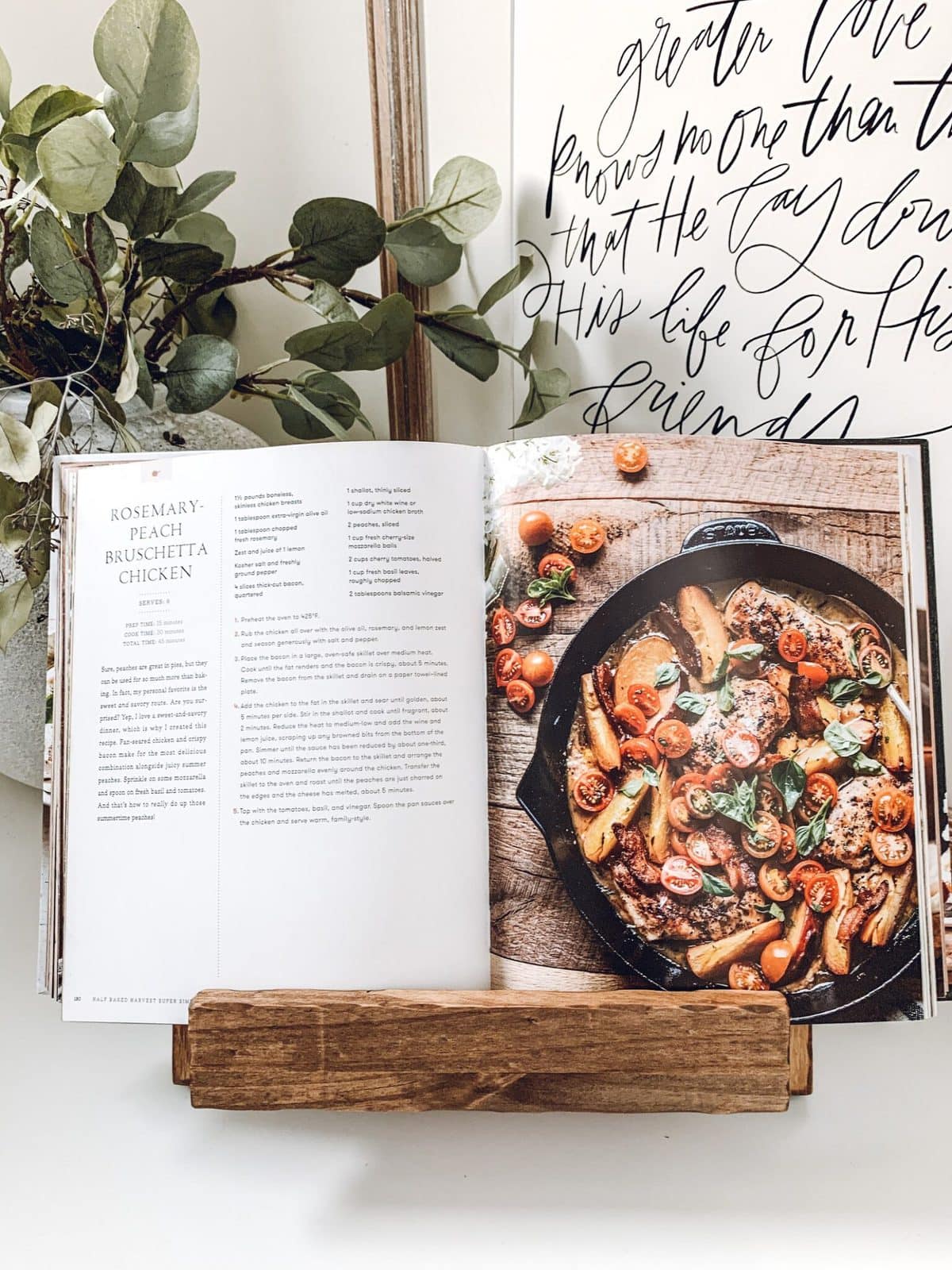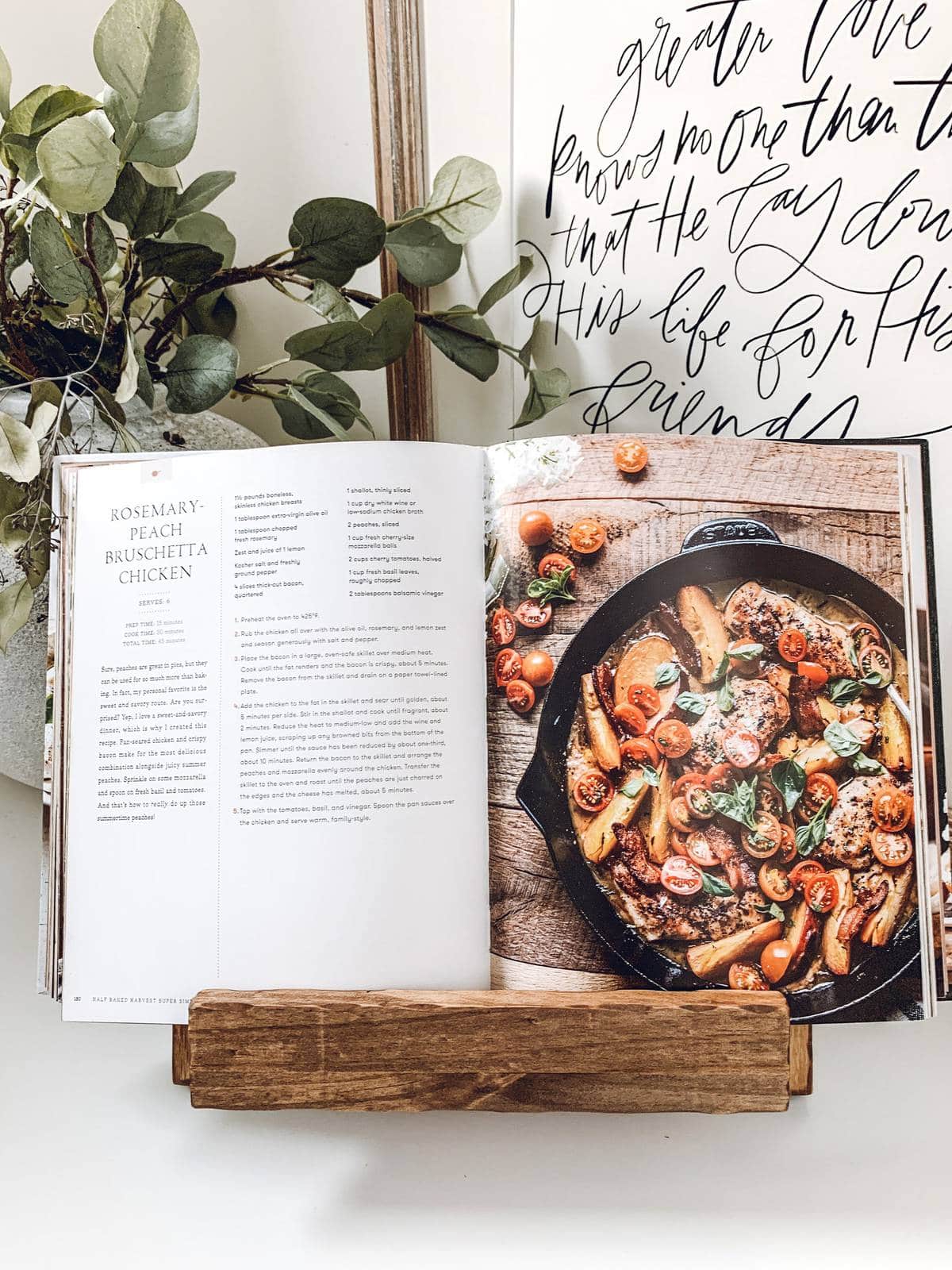 10. Adjustable Wooden Cookbook Stand
If your chef loves cookbooks as much as I do then they'll love this wooden cookbook stand. This stand means no more sticky, greasy pages from holding them down with dirty hands. (Or holding open their cookbook with their elbow while your hands are covered in whatever they're cooking up that night.) A cookbook stand like this one makes a great gift for the chef in your life. This is because it might not be something they would buy for themselves.
While incredibly useful, it's not 100% a necessity in the kitchen. This means some chefs might pass on purchasing one during their late-night online shopping sprees, which makes it a great gift. This cookbook stand is handmade and made out of solid wood, which means it will look good on any kitchen counter. Or for our more social media-savvy chefs, it makes a great prop in any social media content.
Now, remember…
I hope you found some inspiration in this list of gifts for the chef in your life. But, no matter what I'm sure whatever you choose is sure to be cherished by your gift recipient because it came from your hands. If you're still stumped on what to get, you can never go wrong with food. A nice bottle of vanilla extract or some really nice salt will always be loved by a foodie!