Shanika has written for several Blog platforms/Online Magazines, including The Breakup Queen, Rover's Theo Magazine, UniDays The Edit, Enigma Life + continues to expand her fresh & creative perspective throughout many other opportunities. She also prides herself as a Letter Writer for the To Love Ourselves Letter Project, where she voluntarily spreads words of encouragement + love to women around the world! Orchids + Sweet Tea has also been humbled to have been featured on Blog News Weekly for one of it's favorite recipes–Loaded Sweet Potato topped with Guacamole and listed on the Top 20 U.S. Food Instagrammers To Follow in 2018, as well as an exclusive interview by the awesome blogger, Miss Ashley Allison. Not to mention, several Recipe Round-Ups for many sites, she is also currently a contributing Chef on a new Food App–UHungry?, where consumers learn to rethink their relationship with food as well as a Guest Blogger for Being Economical, where her recipes are shared with their Thousands of readers!
Most recently, Shanika has been honored to be able to have a continuous partnership with Navitas Organics, where she makes recipes for their audience, which are featured on their site, NavitasOrganics.
For all writing and/or Food writing opportunities, please Email: [email protected] or visit our Contact Page.

Orchids + Sweet Tea's past freelance writing projects + Guest Blog Posts that range in various topics:
10 killer Memorial Day Sides. To read on UniDay's, The Edit: Click Here!
Excerpt: "While we honor those who have sacrificed so much on Memorial Day, we can all agree that a bit of fun in the sun, a nice outdoor BBQ, and time spent with our friends & family definitely makes it a weekend worth remembering as well. While hamburgers and hot dogs might be the stars of the show, there's nothing like an unforgettable side to accompany a great piece of meat. So, here are our top 10 favorite side dishes to add to your plate this Memorial Day Weekend.
2. The Understanding of Ourselves (Part 1): The Indefinite Power Struggle. To read on Rover's Theo Magazine: CLICK HERE!
Excerpt: "Today there are so many unsettling events that make us wonder whether we are moving forward or just going backward in history. Countless innocent Black lives falling by the wayside, a divisive political climate, police brutality, gender inequality, among so many other issues, all warped together in our country. However, constant media coverage of certain issues (and lack thereof when it comes to other issues) has shed a major light on the "not so comfortable conversations about race and racism." As a young African-American woman, I find that this is a real trying time in history. But I see things differently. I've been looking at things from much deeper lenses than simply mere black and white ones. I see a disconnect in the understanding of ourselves and others."
3. My Hidden Truth. To read on The Breakup Queen: Click Here!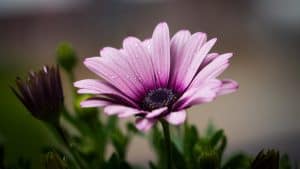 Excerpt: "They often say, "all that left you couldn't stay, and all that stayed couldn't leave." So is that why you left? Or is that why you never showed up in the first place? You were physically present, but never emotionally available for me to receive the kind of affection and nurturing needed as a young girl or a young anything. Now that I'm a young woman, married, and a mother of one; I can't seem to wrap my head around your continued absence."
4. My Hidden Truth (Part 2). To read on The Breakup Queen: Click Here!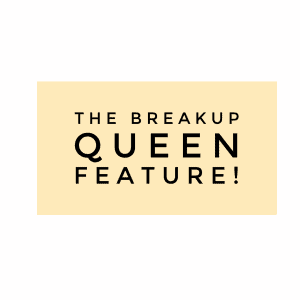 Excerpt: "I once heard that happiness is an inside job. They told me, "never assign anyone else that much power over your life." Today, I hold this saying to be true. I will no longer allow you or all that you didn't do, could've done, and should've done to get the best of me. I've learned that there are so many other layers to me that you haven't seen and until today, I didn't notice them either. Because of my blindness to God's plan and how He was using my pain, places of neglect, lack of love, and everything else in between, to show me that I didn't need it anyway; I couldn't love me wholeheartedly and be happy."
5. All-Star Five: Young Women Entrepreneurs Slaying It. To read on UniDay's, The Edit: Click Here!
Excerpt: "In recognition of Women's history month and the fact that there are so many awesome women who are entrepreneurs putting a positive dent in this world, I am choosing to share just a few women who are taking the "startup world" by storm. Some of whom you may know and others, who in their own right, should be known."
6. 6 Easy Recipes For a Typical College Day. To read on UniDay's, The Edit: Click Here!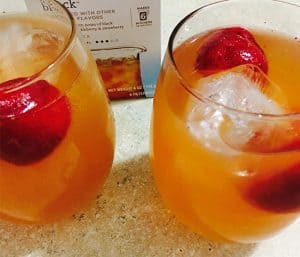 Excerpt: "I think we all know how it goes when you're doing paper after paper, running from one class to the next, throwing a quick text to a friend just to stay social, surviving on barely 4 hours of sleep, and praying that Starbucks is open just so that you can stay awake while your teacher rambles on and on about the bits of information on his/her PowerPoint screen, then this list of great recipes can save you time, money & make your taste buds sing "Hallelujah!"! We've all gulped down a cup of ramen noodles in between a quick "lunch break", only to be hungry after only 30 minutes, if you're lucky!"
7. It All Starts With You. To read on Enigma Life's website: Click Here!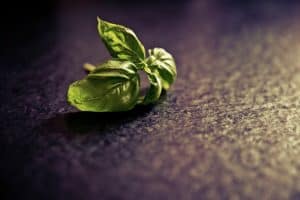 Excerpt: "I once read the bold words that plastered across the white bright computer screen that said: You owe yourself the love you so freely give to others. I immediately thought, "this is such truth, but a hard kind of truth to follow when you've been where I've been". I've always heard that "in time" we heal. But does that really stand valid in all cases or does time simply put the pain on pause until you get enough grit to face it again or even worse, something reminds you fully the things you fight so hard to forget? I suppose that you can't really heal what you aren't willing to admit and reveal. Time, in and of itself, won't heal anything without your active role in the healing process, right?"
8. Love Just Doesn't Live Here. To read on The Breakup Queen, Click here!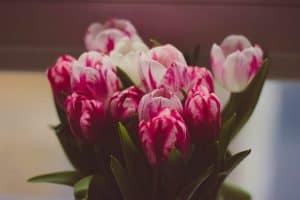 Excerpt: "As I sit here, enjoying every minute of time, resting my mind and comfortably tucked in the corner of my black leather couch, dressed in my PJ's and watching my favorite pastime; my phone rings. I look down at it as it vigorously vibrates and I see that it's him."
9. Why Creating A Vision Board Is The Best Thing For Your Success. To read on Enigma Life's website, Click here!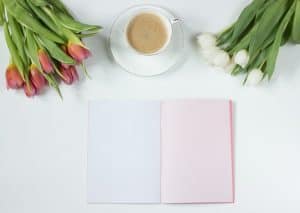 Excerpt: "Vision boards are the new "thing" that most successful people swear by. But what is it, you might ask. Well, a vision board is a tool used to help clarify, concentrate and maintain focus on a specific life goal. The fun thing about vision boards is that you can build it with photos, magazine clips, quirky gadgets, accents, or whatever else you decide to use to convey your goal. It's definitely a fun and creative way to represent all that you want to be, do, or have in your life. Just remember that a vision board is whatever you make it! You can compile several goals that you truly want to see come to life such as trying more makeup, being a natural, making more money, getting fit, starting a new career, trying a new diet, starting a family, being more confident, doing more of your favorite hobby, going after your dream, starting a business…whatever you choose!"
10. 10 Signs That It's Time to Let Go. To read on Enigma Life's website, Click here!
Excerpt: "When it comes to any relationship, it is so important to fully understand it's dynamic. Like it's often said, "it's best to have quality over quantity" and this statement is far more true in relationships. A relationship brings influence, habits, among other things that can truly shape how you think, feel, and exist. So it's no secret that having bad relationships can affect you in major ways, even leading you to dysfunction outside of that relationship. As a result, your quality of work (whatever that may be) can be affected as well as your self-esteem, views of others and the world, your health, and the list goes on."
11. Freedom Fighters: What Freedom Are You Fighting For? To read on Rover's Theo Magazine, Click here!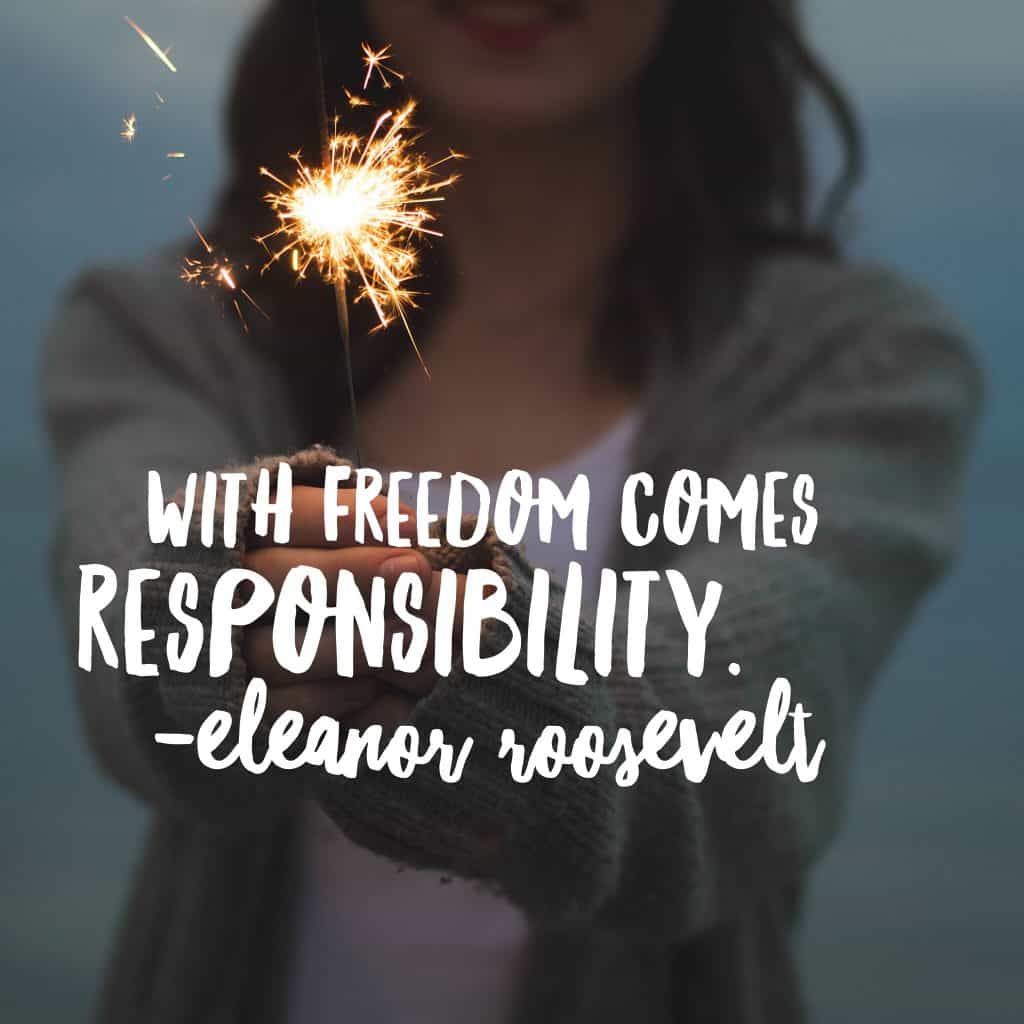 Excerpt: "The Fourth of July is a holiday that celebrates our freedom as a country. It's a day where many Americans alike, celebrate with music, great food, laughs and conversation alongside family and friends, while some even honor the American flag and those who have aided in the fight towards our freedom. But is your freedom celebrated beyond this single date in history? Has your freedom seeped into your daily being?"
12. Life: Finding the Collateral Beauty. To read on Enigma Life's website, Click Here!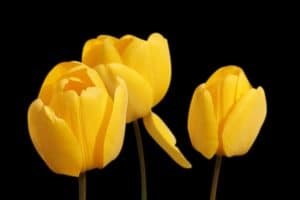 Excerpt: "As bitter and angry as Life may feel sometimes, I am a firm believer that Collateral Beauty is always present, even in the darkest moments. When you've lived long enough, you start to understand that Life was never designed to be easy. Life is designed to be a teacher of many things, constantly shaping us into stronger, wiser, more resilient human beings. Sometimes those lessons come in the form of sickness and being able to battle through your recovery."
13. Better Design Your Interior with 3 Simple Must-Dos. To read on Enigma Life's website, Click Here!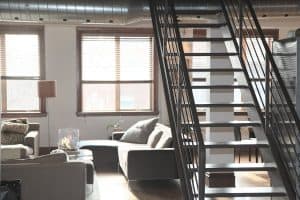 Excerpt: "When it comes to designing your own space (whether it be a kitchen, office, bedroom, living room, whatever it may be), it can help to understand the dynamics of décor to ensure that your task goes a lot more smoothly and turns out to be a fun journey to the finish line and not one that is any way overwhelming or stressful. Have you ever had a moment where that DIY project looked amazingly easy to do in your head, but once you began executing, you realized just how darn hard it really is? Imagine all those screws, fabrics, pillows, paintings to be hung, shelves, tables, you name it; and you just looking at it all wondering where to begin. Well, if you've ever found yourself in this oh so common place, then this is a must read. With 3 simple things to take into account, you'll be able to better put those DIY moments to better use and with a lot less stress."
14. The Indefinite Power Struggle: Media's Shaping of Our Perspectives + Views of Real Truth. To read on Rover's Theo Magazine: Click Here!
Excerpt: Is the media truly helping our country move forward in the healing of its people against racism or is it just being used as a greater platform to divide us further? When it comes to media and social media, things aren't always expressed accurately. Oftentimes stories are twisted to extract a particular feeling from their readers. This can be at the expense of many who end up on the unpleasant side of public opinion based on things that were formulated by this strategy.
15. Loaded Sweet Potato Topped with Guacamole. To read on Blog News Weekly: Click Here!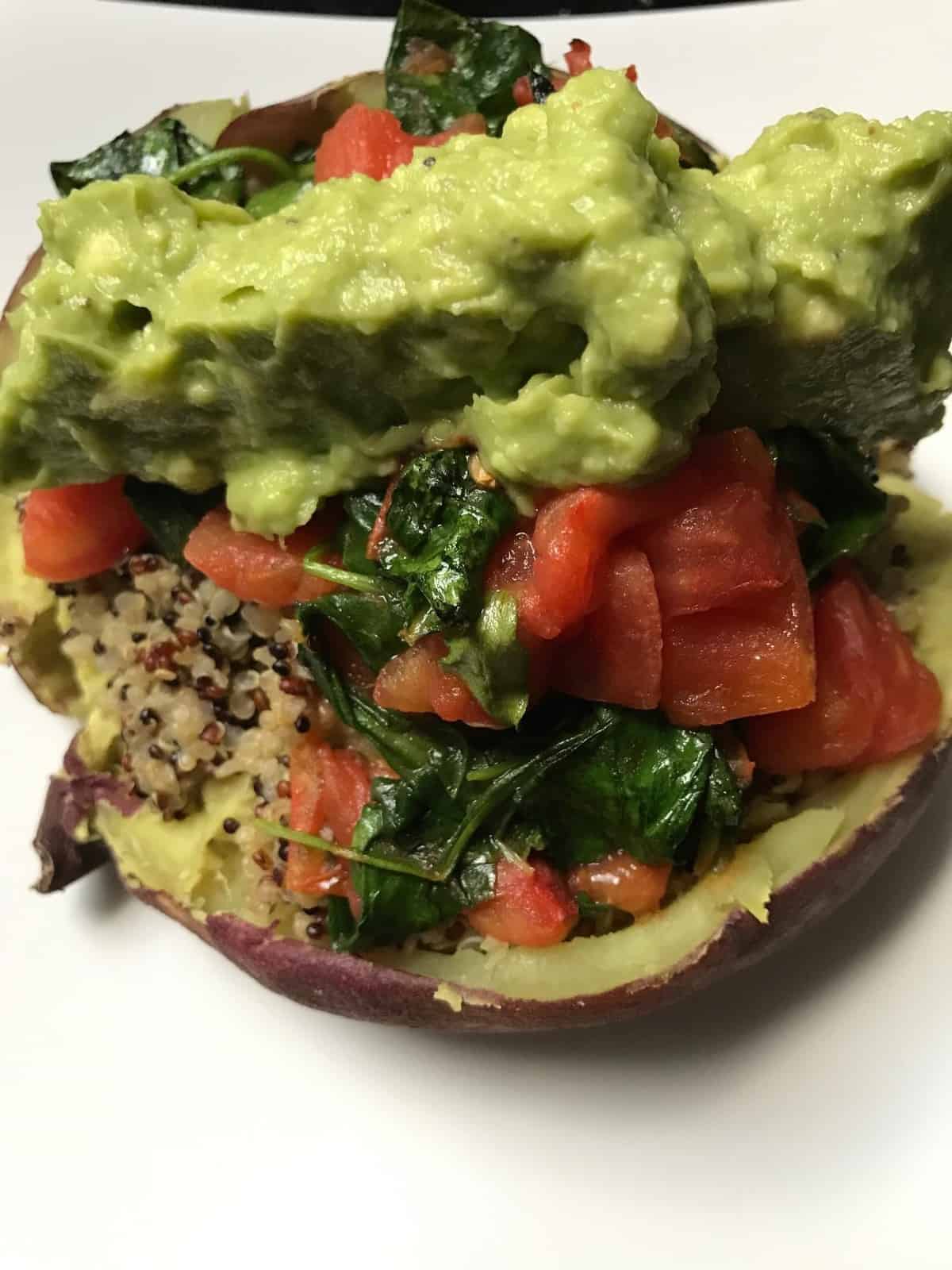 Excerpt: When it comes to eating clean at my house, I'm a big believer in bold flavor and a ton of unique ingredients that marry well together. Eating a vegan diet for the past two weeks has opened up my eyes to a whole new world of ingredients that I couldn't even imagine would fit perfectly together in one dish. And let's not forget the obvious fact that eating a vegan diet has opened up my taste buds as well. Haha!
Be sure to check out our About Shanika to dig deeper into the one behind it all and Orchids + Sweet Tea!