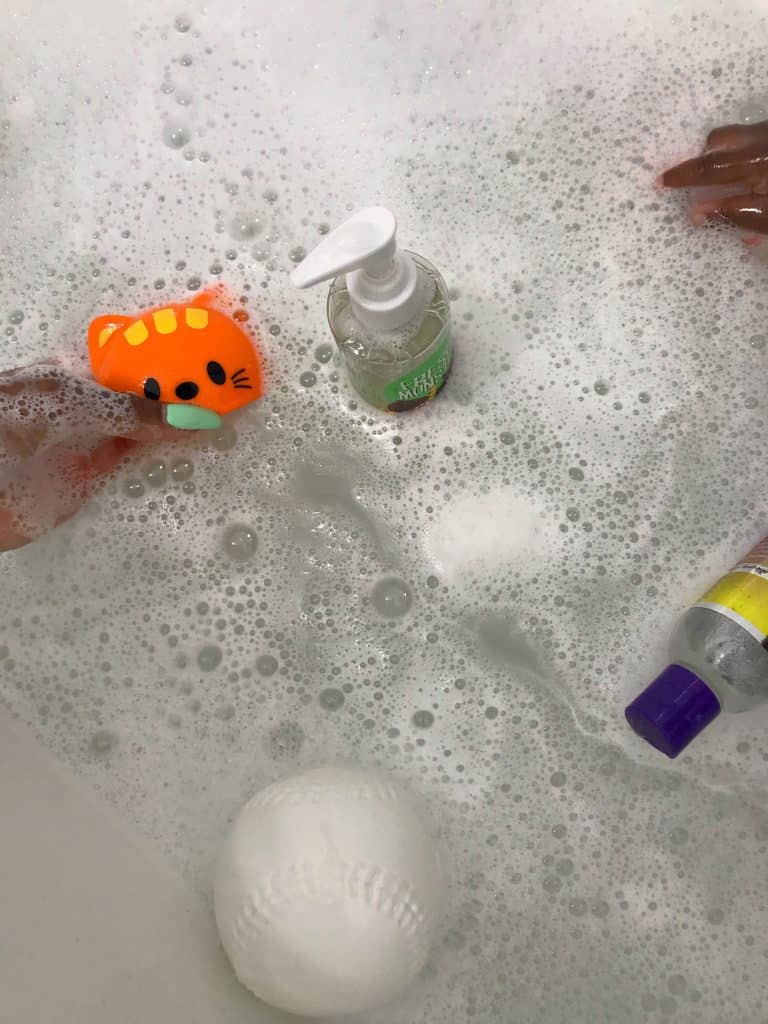 When it comes to hair wash days in my house, it can most certainly be a task, especially with a toddler! Recently, I've noticed that bathe time done by my husband tends to go a lot smoother than in the moments that I make my attempt.
For some reason be-known to me, my little guy seems to have a harder time cooperating and remaining pleasant during bath time with me, so this is often a routine that I leave for my husband to take over.
I guess that this is something that normally happens, especially after your child turns 2. There are a lot of activities that are preferably Father-Son moments. Haha. But that's OK! Boys will be boys.
Anyway, in being a Natrualista as they call it (someone who has natural hair), I believe that caring for your Natural Hair is super important. However, I've been not only dedicated in making my hair a success, but also with keeping my little guy's hair nice and healthy too!
Ever since he was born (and with a head full of hair, might I add), I've been ensuring that I've given his hair the TLC it needs. Especially now, I make sure that I purchase the right products for his hair, which aids in it remaining as healthy as possible to retain it's length.
I definitely strive to use organic or natural hair products solely (although expensive) and this has proven to be a great source of his hair's awesome health! Beforehand, I've tried to go cheaply at one point, by purchasing Suave's Kids 3-in-1 shampoos and body washes, which basically kills to birds with one stone (bathing + hair wash), however, I did notice that my little one's hair began shedding a lot and for me, this was a warning sign for keeping on the road down better products instead of using cheaper types of products (no offense to those who use this product by the way
So, some of my favorites for his hair are "The Mane Kids" product line (which I've been using for the pst 2 months + it's awesome!), Shea Moisture's Carrot shampoo + conditioner, and Mielle Organics' products (which I've been using in his hair since he was about 3 months).
To see my FULL LIST of go-to's, check out my Curly Kid: Natural Hair Care 101.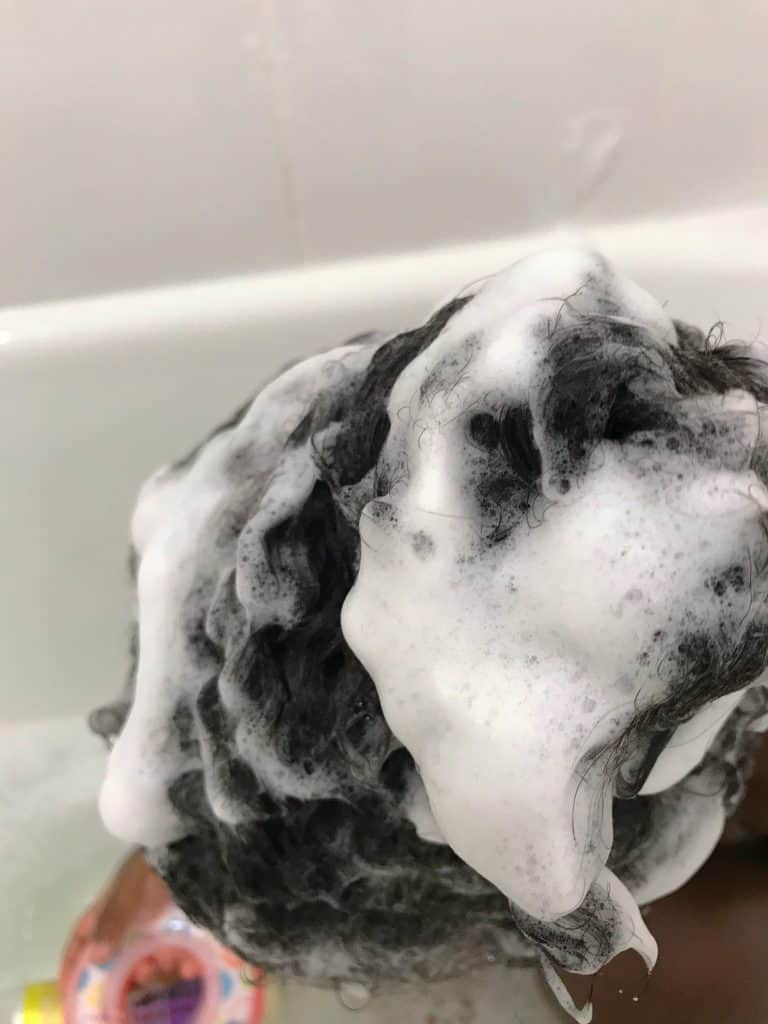 Typically, they are about $10+ on average per product, but they are most certainly worth it. On any given wash day, I use a tad bit of shampoo (to get rid of any dirt, sweat, etc.) but I am more thorough and free with the amount of conditioner used (since this is important with natural hair).
After his wash, I usually dry his hair with a towel until semi-dry and then I add a detangler spray, which helps to comb through his curls with a lot more ease and less breakage. I don't ever use combs, since I am a believer that they are a bit harsh on your hair when detangling, and I've found a specific detangling brush that works wonders (see below).
I've used this detangling brush in his hair ever since he was younger (3 months or so) and I have not been at all inclined to change it. It's great at detangling his curly hair and it's a lot less harsh when doing so.
Other than shampooing, conditioning and detangling, I only use Mielle Organics' Almond oil and then the Avocado cream as a sealant to ensure that moisture is locked in.
Once this is done, I keep his hair in protect styles such as braids so that his curly hair doesn't get tangled and begins breaking.Sometimes I use a "holding cream" (such as Mielle Organics' tots line) which acts as a gels to hold his protective styling longer.
On a good week, I won't have to wash his hair until the following week. However, from time to time, his hair is washed and re-braided every few days (maybe 3-4!) depending on whether it's summer (and HOT!) or his hair becomes messy in some other way. All in all, my little guy's hair is just as much of a priority as my own.
The good thing is that we often use similar products (like Mielle Organics, which is safe for both adults + kids) so I save a few cents here and there. Haha!
I definitely pride myself in watching my little guy be at his best and this includes his hair's health. Since he's turned 2, I do alternate between Mielle's Almond oil and Coconut Oil, which is an amazing essential oil.
Coconut oil helps your hair to remain strong, promotes growth, adds great moisture (even when hair is dry), and prevents breakage. I have seen my little guy's hair suffer for a short period (the time I tried to be cheap), however, since switching back to his normal products, I do see his hair health at it's optimal. Yay!
While, I am not sure whether I'll be cutting his hair any time soon, I do want to ensure that his hair continues to look great until then.
Well, that's a brief summary of how I keep my little guy's hair healthy. Natural hair is indeed a journey, even for kids, so I am a big believer in being just as intentional with their hair as you might be with your own (and this includes diet wise as well). Everything plays a role in your hair's health. Until next time.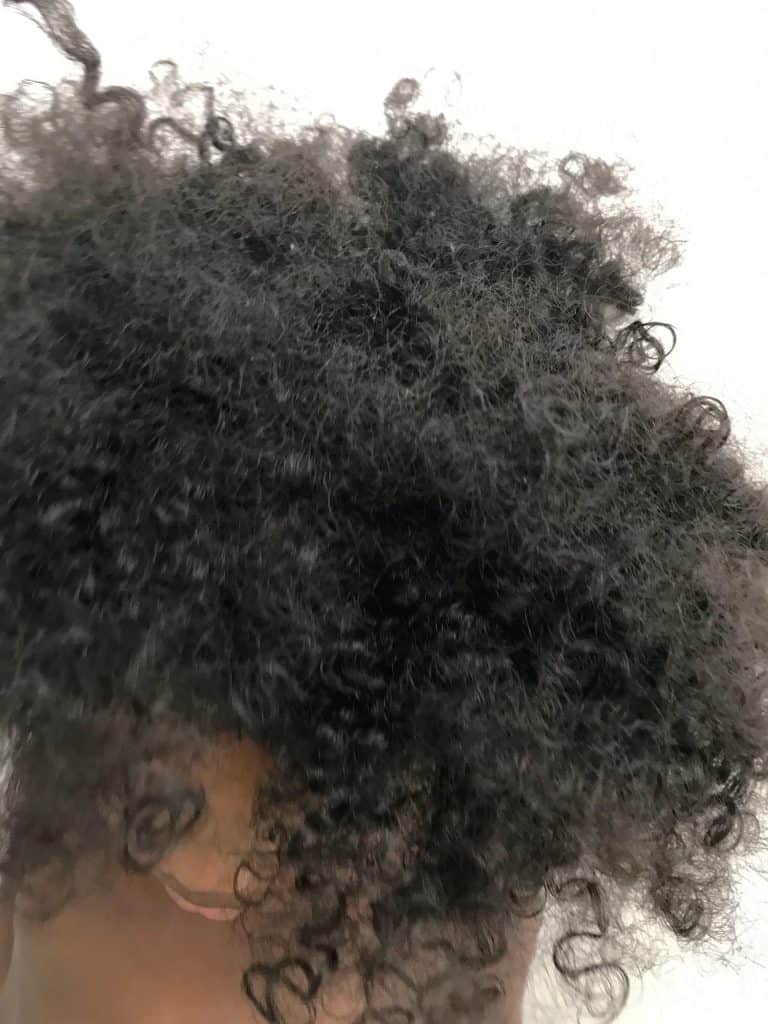 I've recently tried this new shampoo + conditioner (in one) and I love it! Smells great, adds moisture, and has coconut!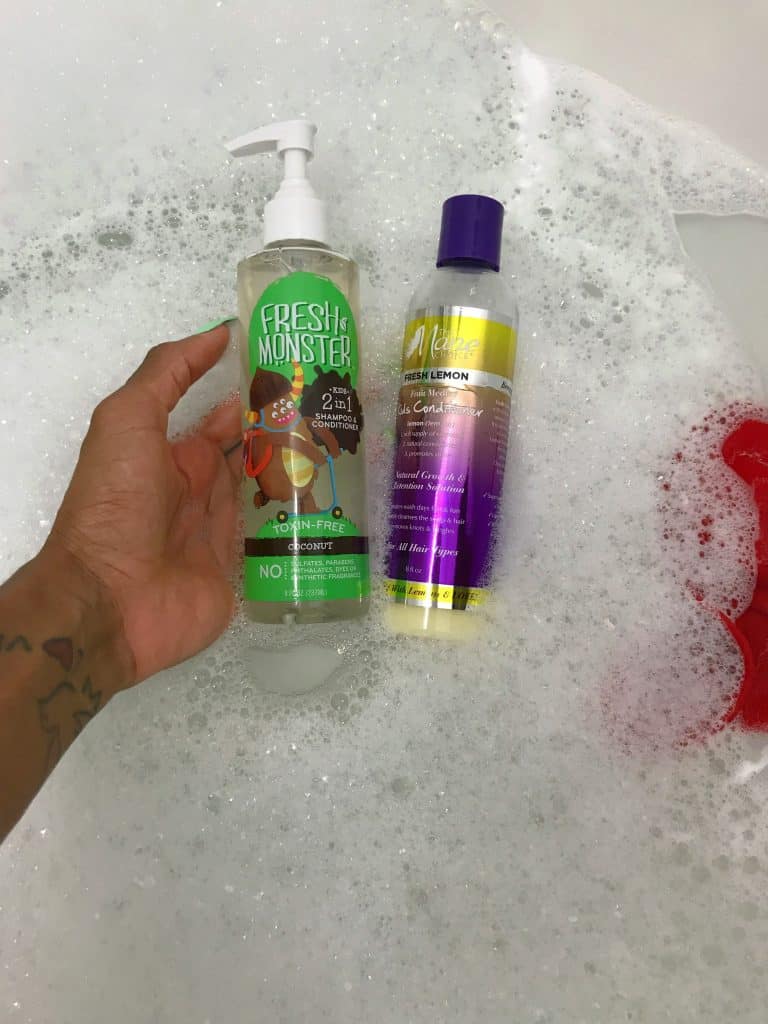 There you have it, Wash Day: How I Care My Little Guy's Natural Hair.
DID THIS HELP IN ANY WAY?
If this post helped in any way or you just loved it, be sure to tag us on Instagram at #Orchidsandsweettea so that we can share the love. Don't forget to comment below, + share!
Love our content? Share it!