When it comes to delicious vegan options, these Top 25 Vegan Fall Go-To Recipes come rich in flavor, unique ingredients/combinations, Fall spices, from savory to sweet, and much more. This roundup offers healthy, easy methods that are cozy for those chilly Fall days.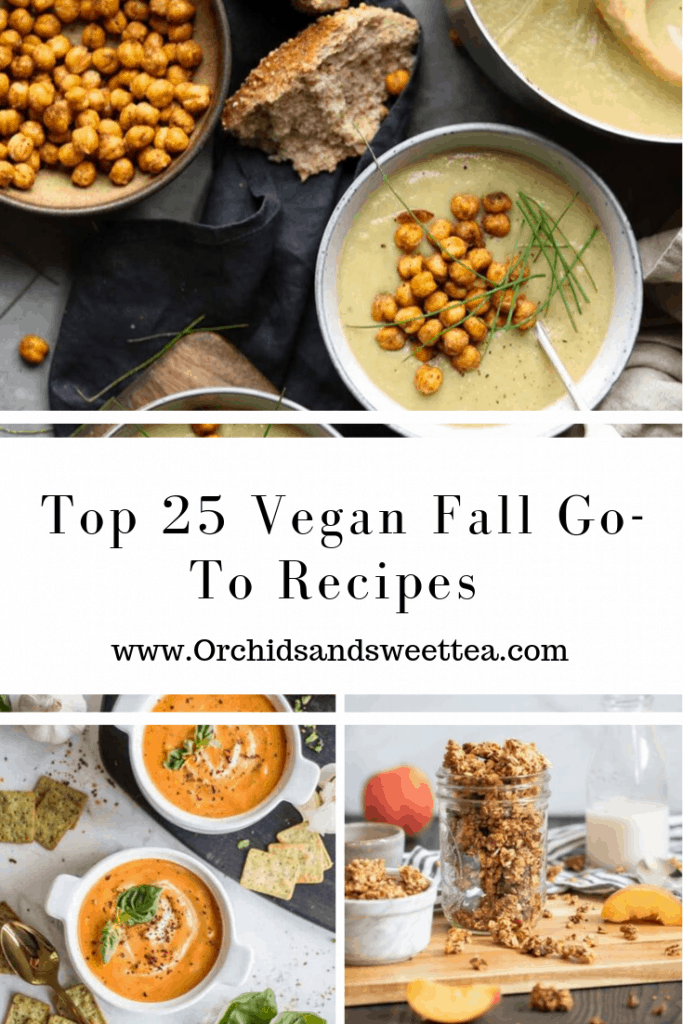 With the Fall Season just around the corner, I wanted to roundup a few great options for those of us who enjoy vegan/dairy-free foods or are required to eat a specific diet (for health reasons).
Of course, we do offer a ton of Vegan Bites on Orchids + Sweet Tea, however, I personally chose these other recipes because they are just too DELICIOUS to pass up!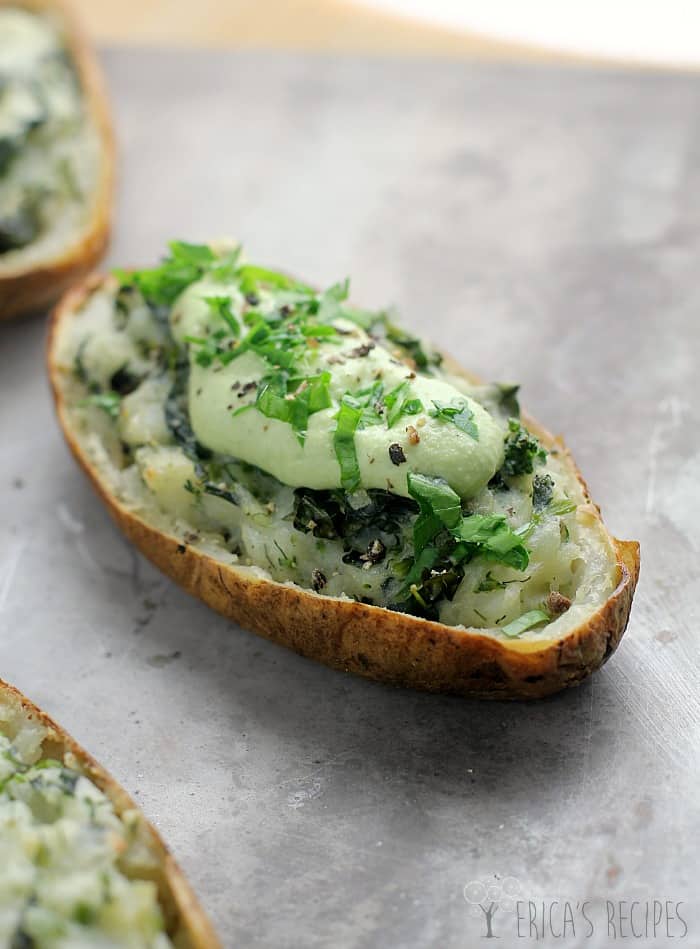 Dairy-free, vegan, this Twice Baked Broccoli and Kale Potatoes recipe will bring all the comfort of twice baked potatoes that your family won't even miss what's not there.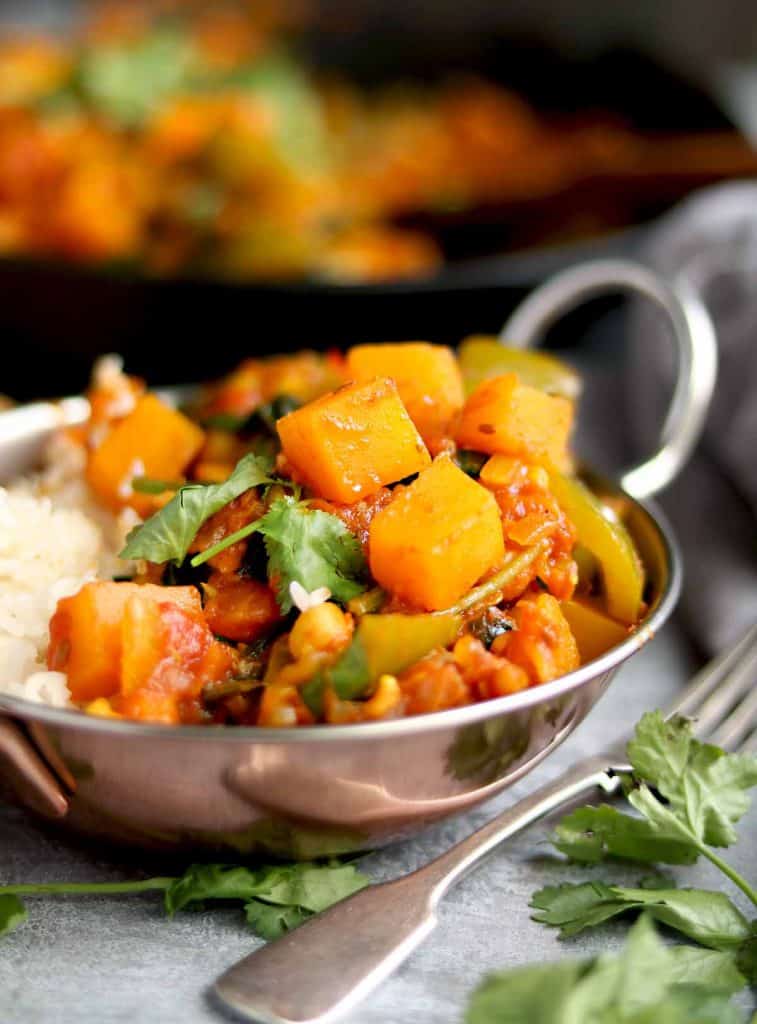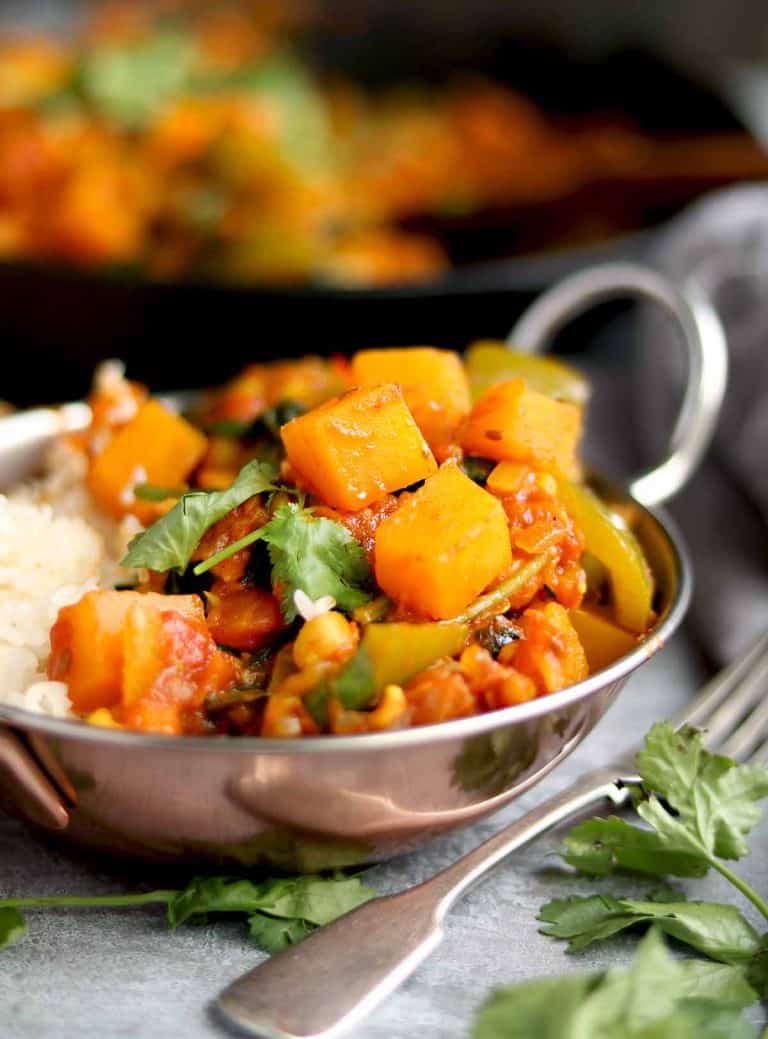 This butternut squash and chickpea curry is really easy to make, not too spicy so the kids can enjoy it too.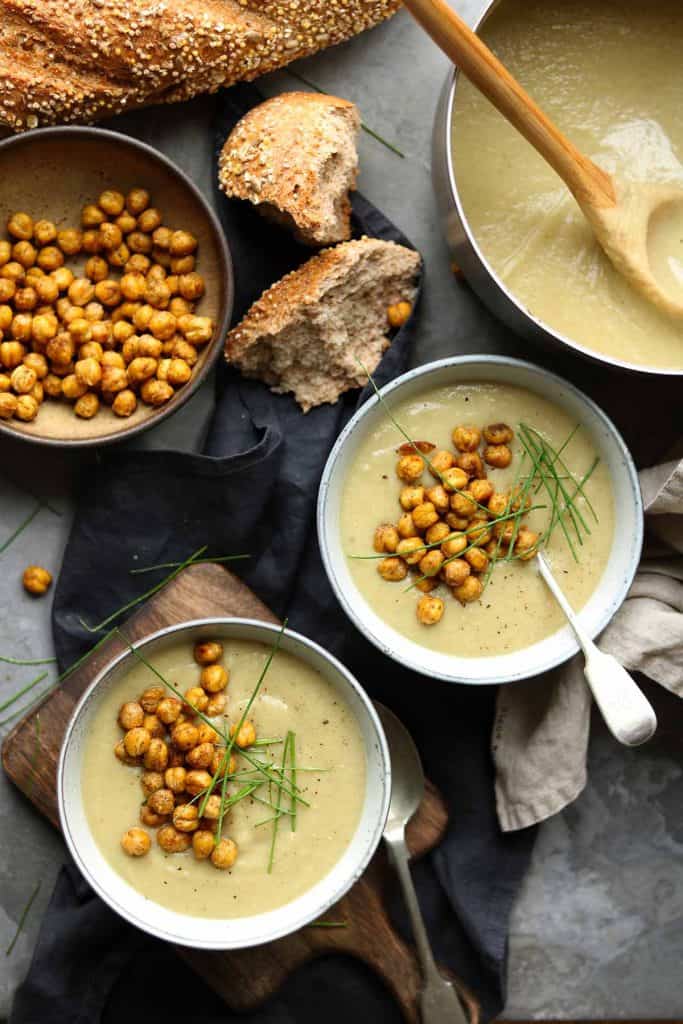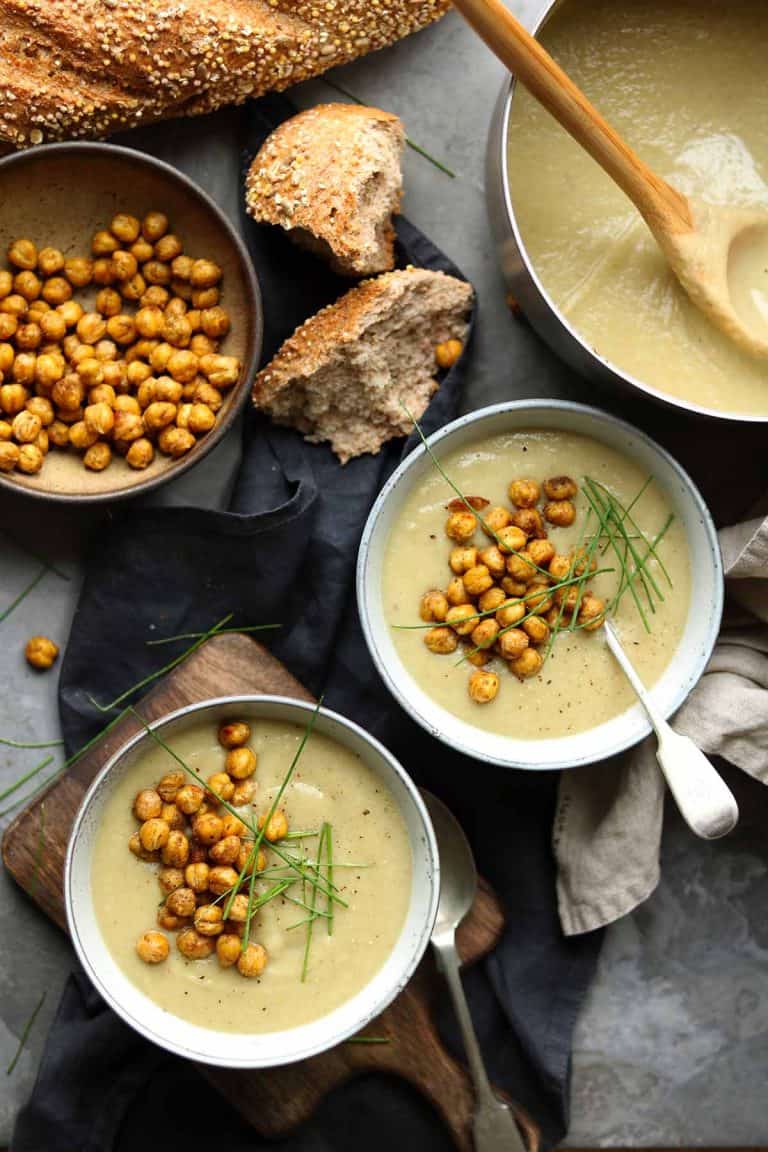 This spicy cauliflower soup, it's warming and filling, smooth and creamy and it's vegan. This soup is perfect for those chilly days when you need something really satisfying.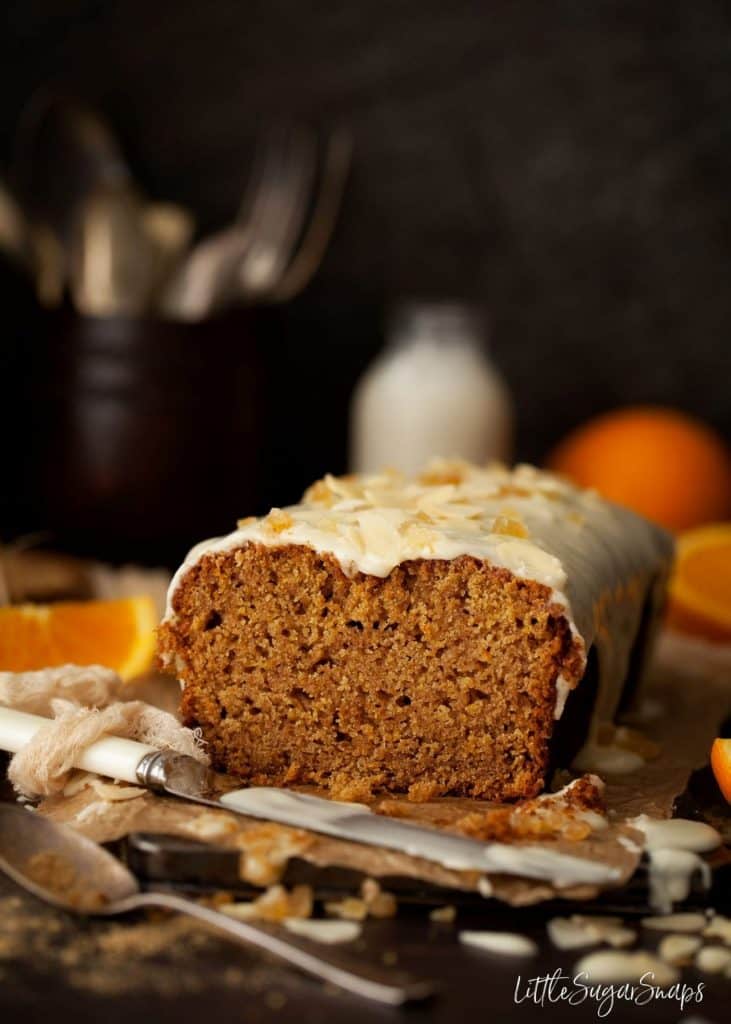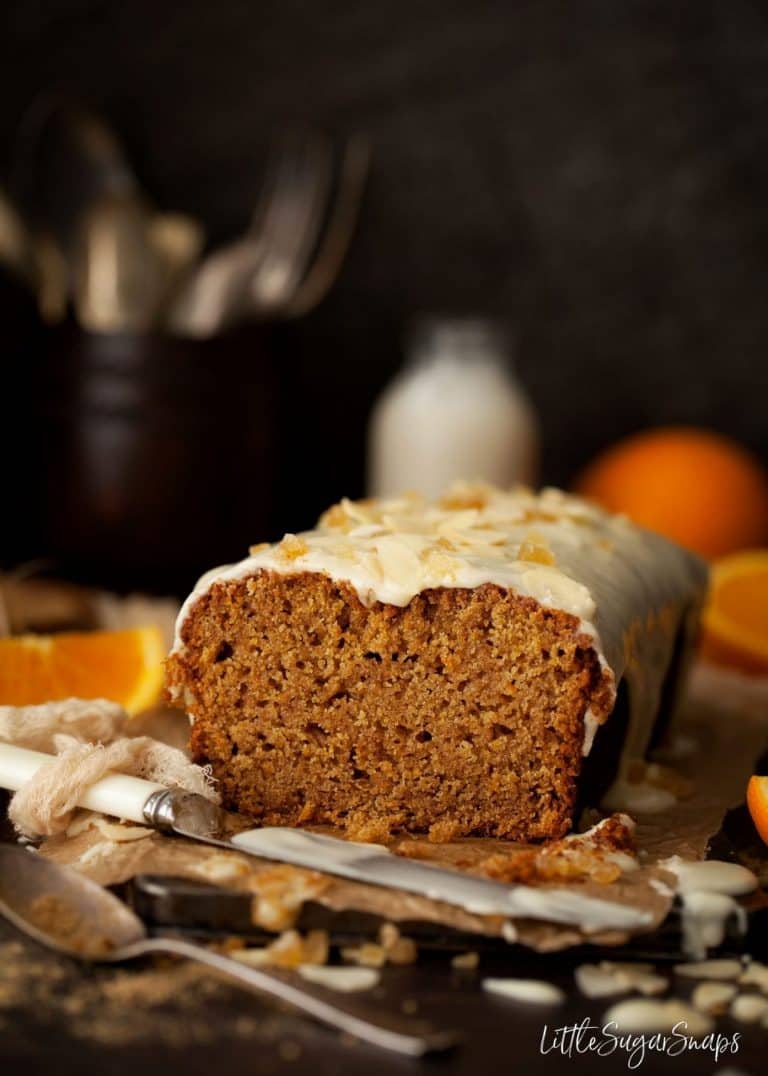 22. Vegan Ginger Loaf Cake w/ Orange + Almond by Little Sugar Snaps
Gently spiced and with a tender crumb, a slice of this Vegan Ginger Loaf Cake is the ideal treat to serve in autumn and winter. Subtle hints of orange and almonds add to the flavour and a generous splurge of sweet & zesty orange icing complete the package. Who wants seconds?
A traditional Indian curry gets a unique seasonal twist. Chickpea kale curry stuffed spaghetti squash is a delicious gluten free healthy dinner! Simple, flavorful, and oh so satisfying. It's one of the most popular recipes in our household – and for good reason too!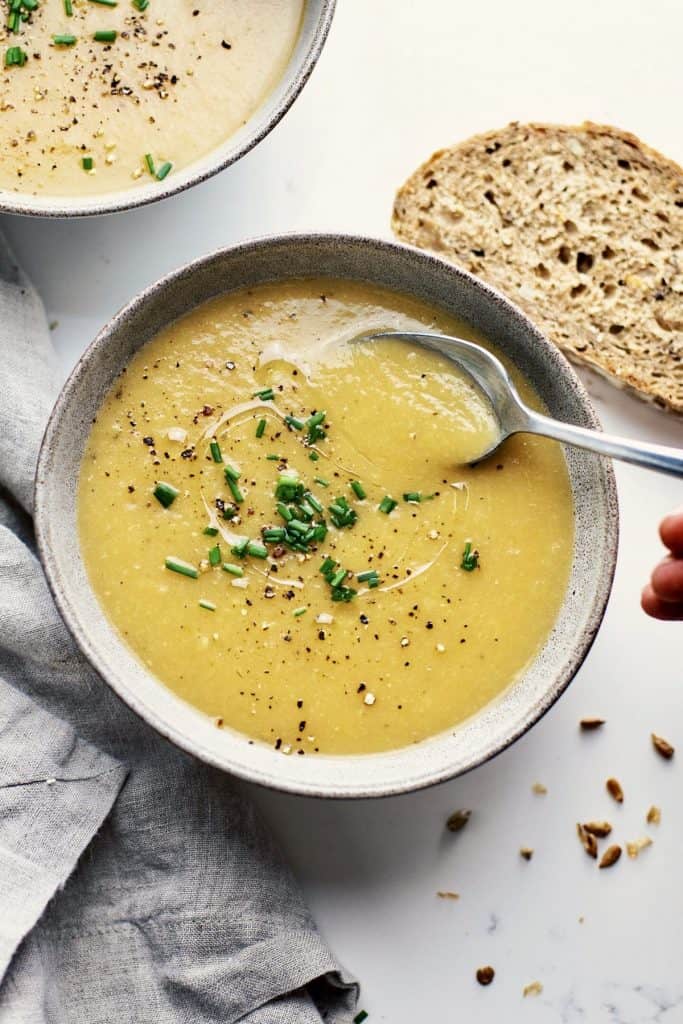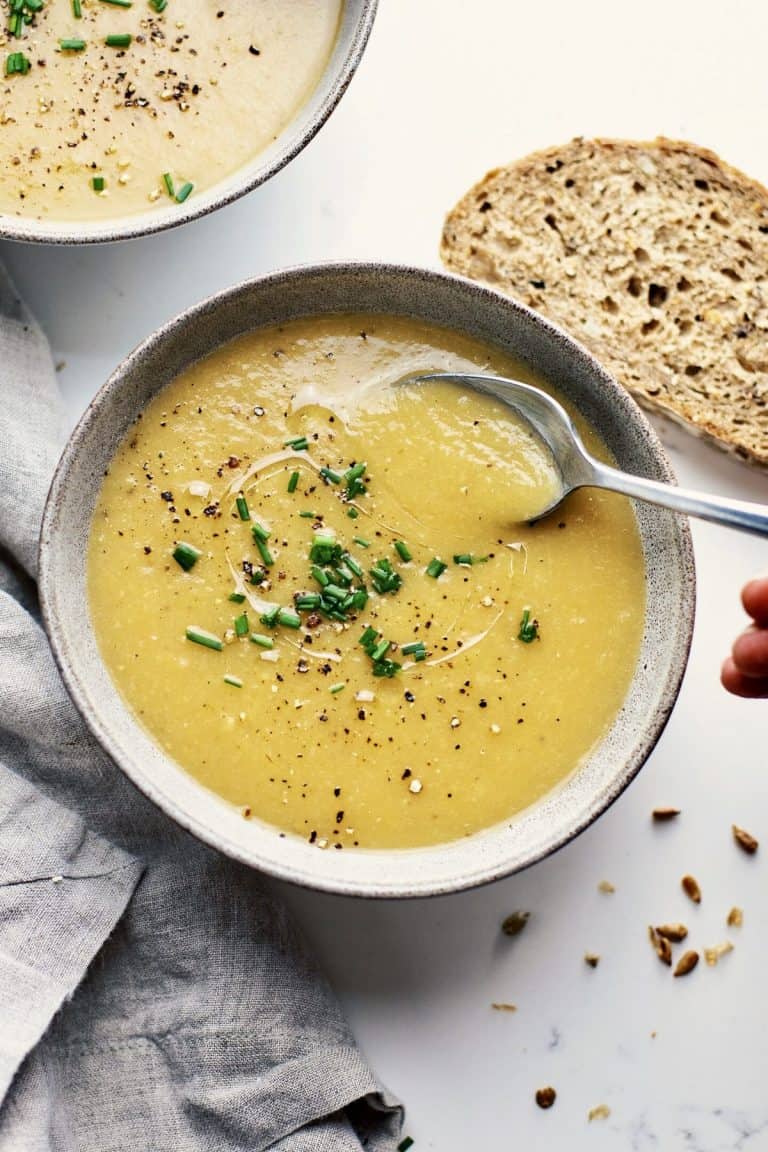 The whole family will love this creamy & comforting leek and potato soup! Made with 6 ingredients, takes only 30 minutes to cook, and has so much developed flavor.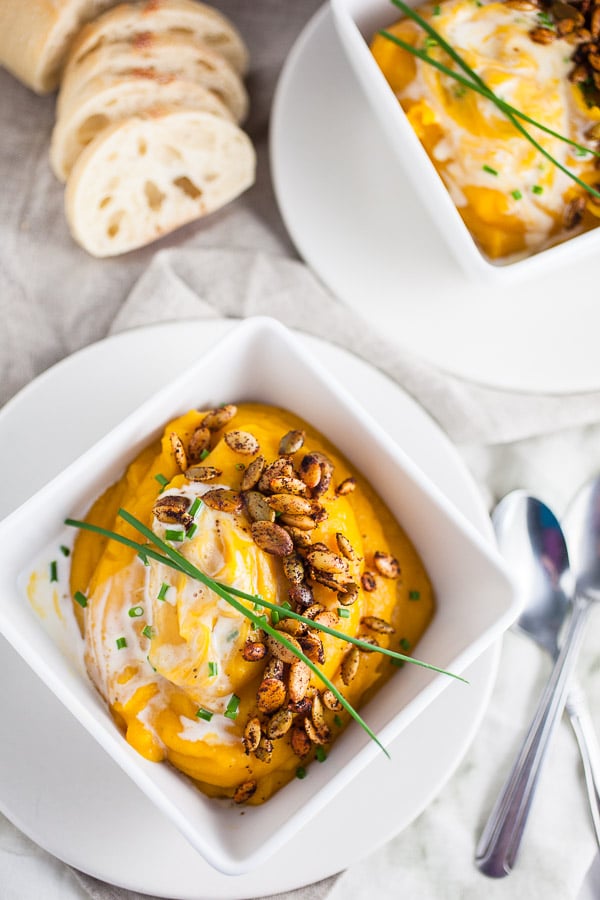 This Creamy Vegan Butternut Squash Soup recipe is the best! It's healthy, easy, made with coconut milk and topped with spiced pepitas. Perfect for fall!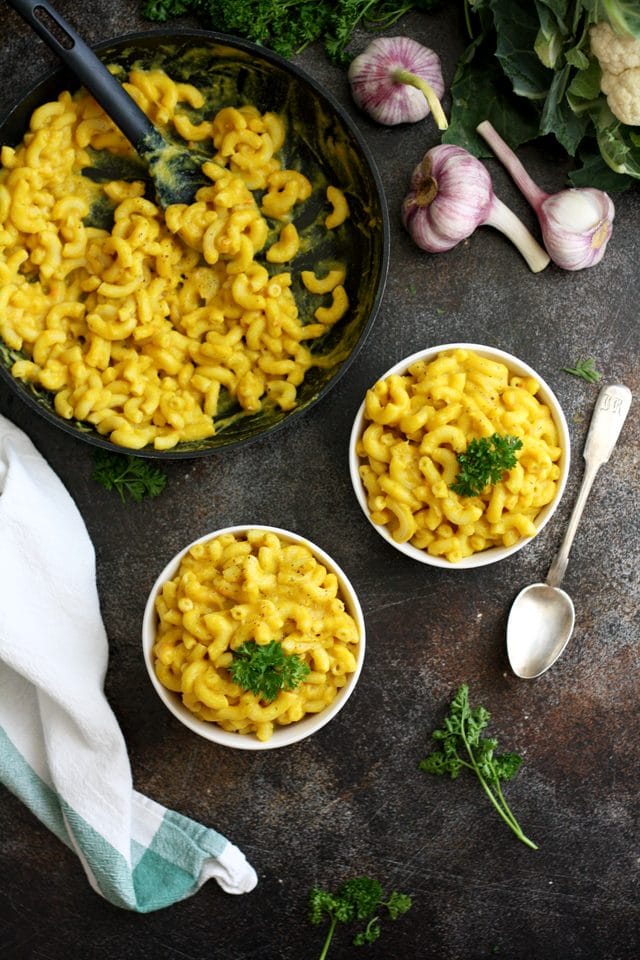 18. Silky Vegan Mac and Cheese by Happy Kitchen
Silky and cheesy Vegan Mac and Cheese: Delicious vegan take on an ultimate comfort food classic. Packed with veggies and plant-based protein, this easy 30-minute vegan mac 'n' cheese recipe will become your family favorite!
17. Caramelized Peach Cinnamon Homemade Breakfast Granola by Orchids + Sweet Tea
Made with caramelized peaches, quinoa, gluten-free rolled oats, pecans, and spices; this recipe is a versatile way to add a handful of nutrients to your day–whether as a cereal in the morning, snack in between, or to top almost anything for a hint of extra flavor. Super easy, entirely gluten-free and vegan.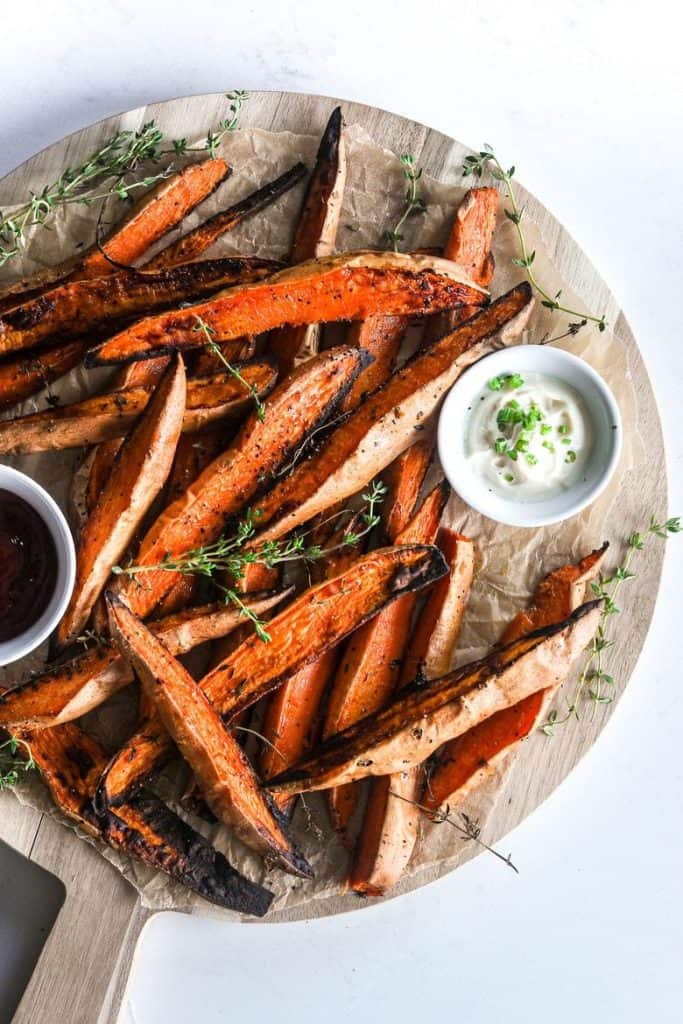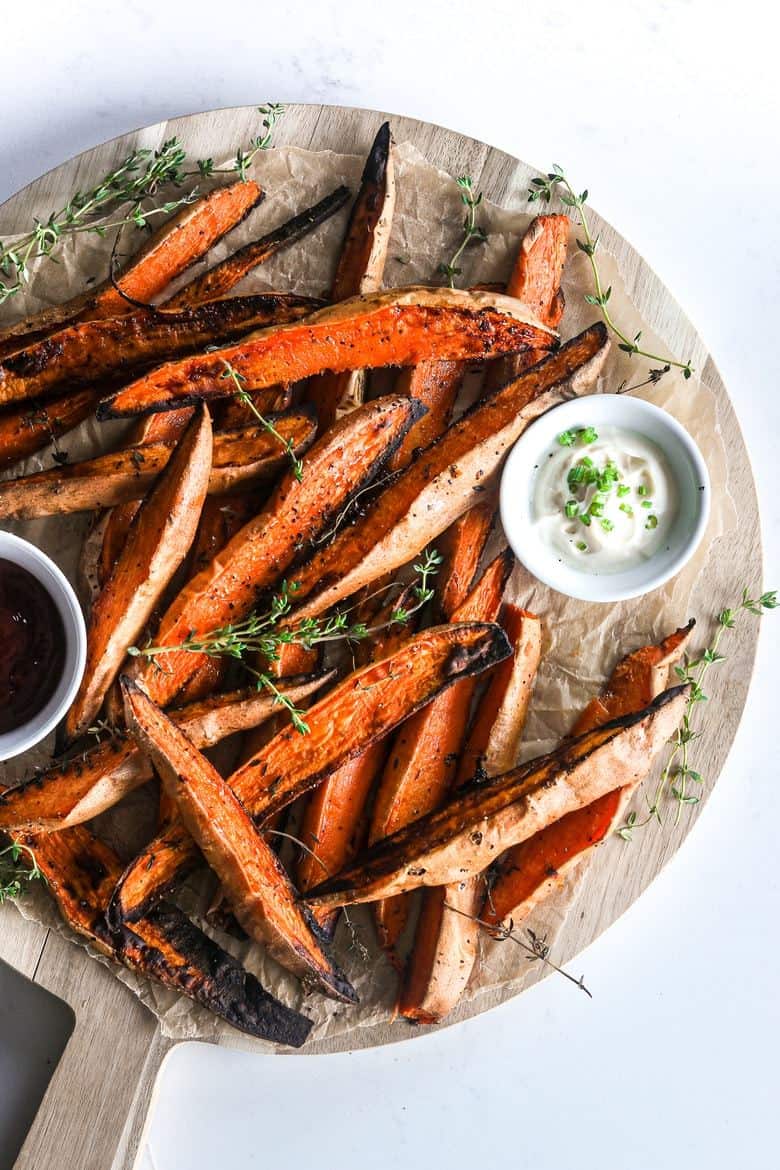 Looking for an alternative to regular potato fries? Discover these salty-sweet thyme baked sweet potato wedges. Full of flavour, and super easy to pull off. And of course so good for you! A great dish to bring to a BBQ or cook out. Vegan and gluten free.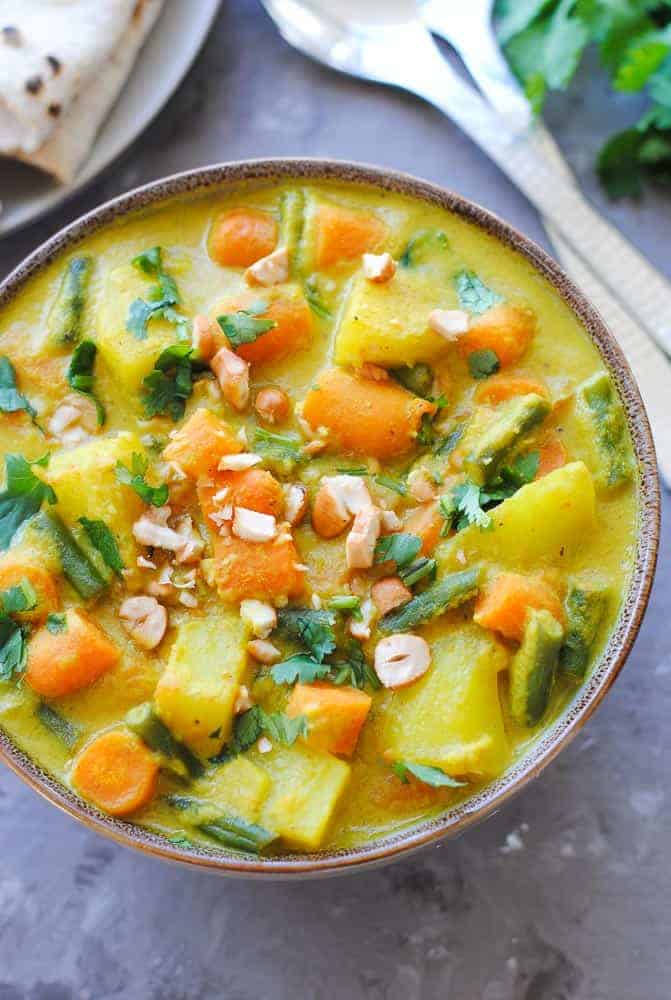 Instant Pot vegetable korma is an easy and healthy everyday recipe made in 25 minutes. Ground cashews and coconut milk add a wonderful creaminess to it. Mop up this vegan curry with fresh Indian bread or go the gluten-free route by pairing it with steamed rice.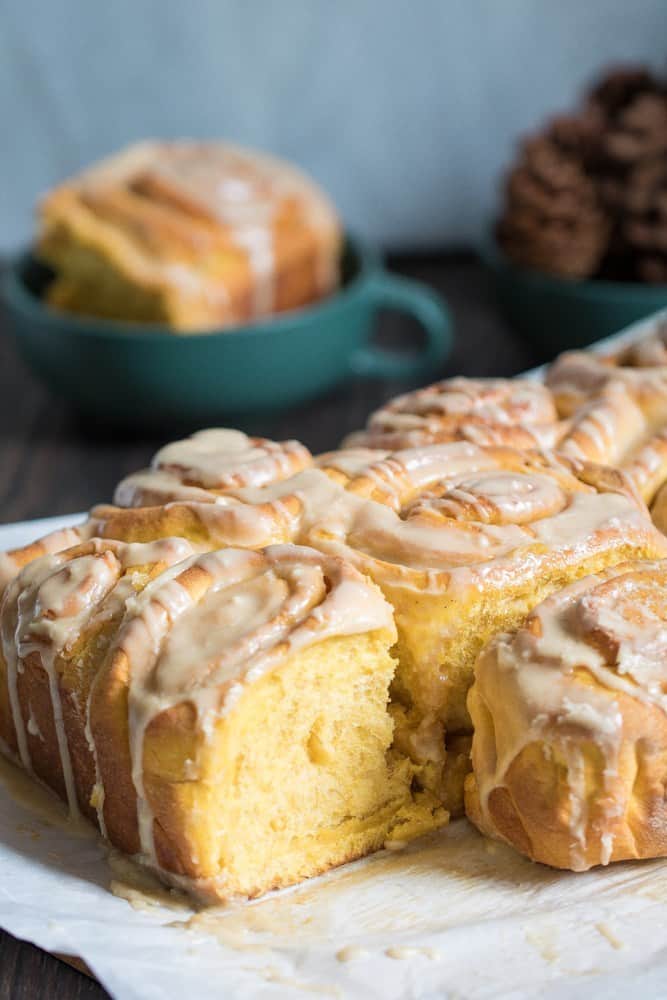 They are moist, soft, thick, sweet, and surely does just melt in your mouth. Not being your typical Cinnamon Roll, this recipe is topped with a mouth-watering Maple Glaze that will leave you wanting more. Definitely not your average vegan sweet treat, but 100% homemade and filled with pure goodness!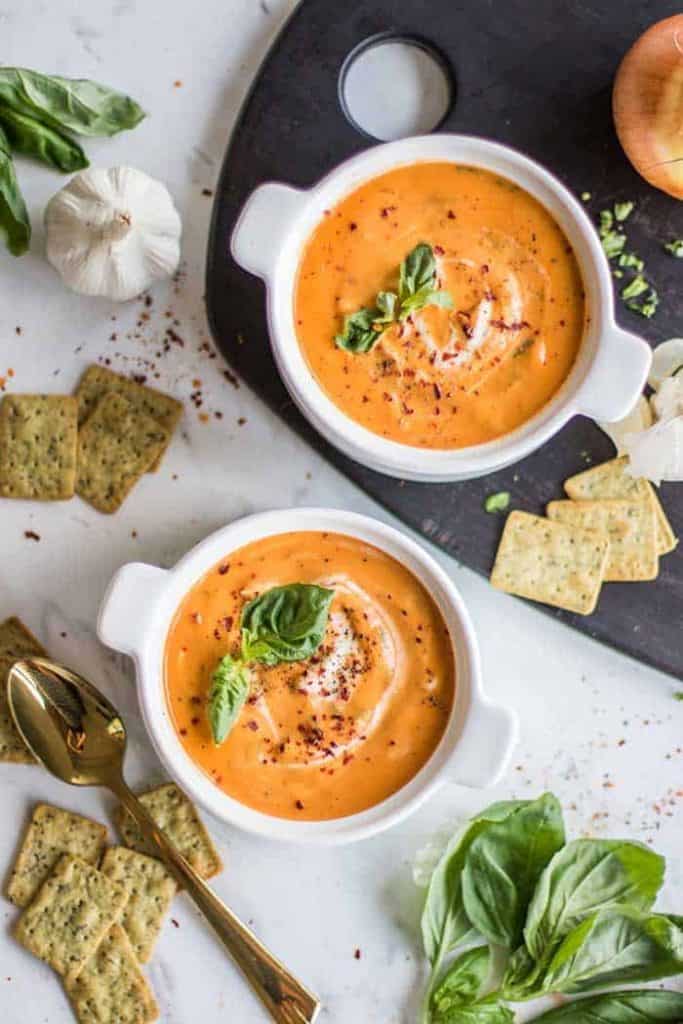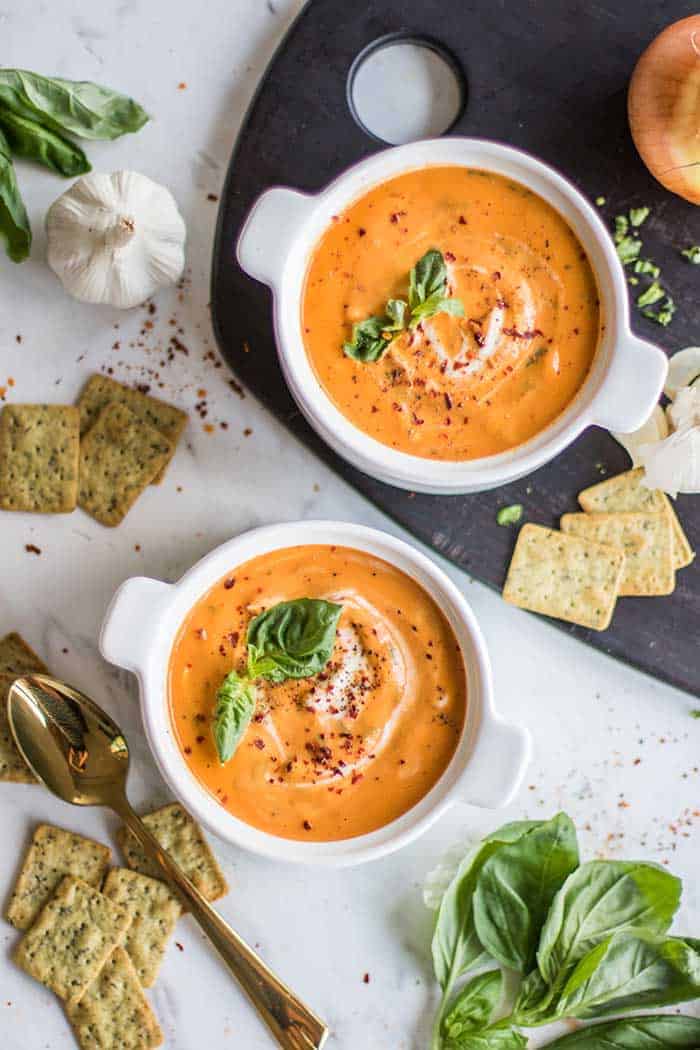 This Vegan Creamy Tomato Basil Soup recipe is one everyone will enjoy! It's a great Whole30 soup packed with a variety of veggies. A dairy free tomato soup, this gets its creamy texture from a blend of cauliflower and cashews.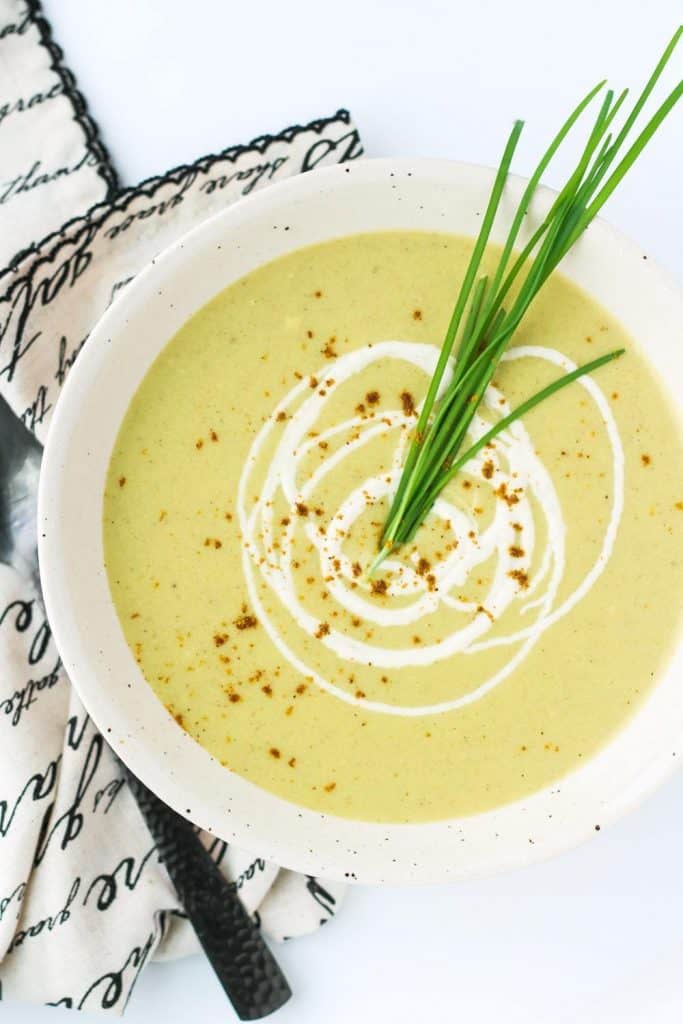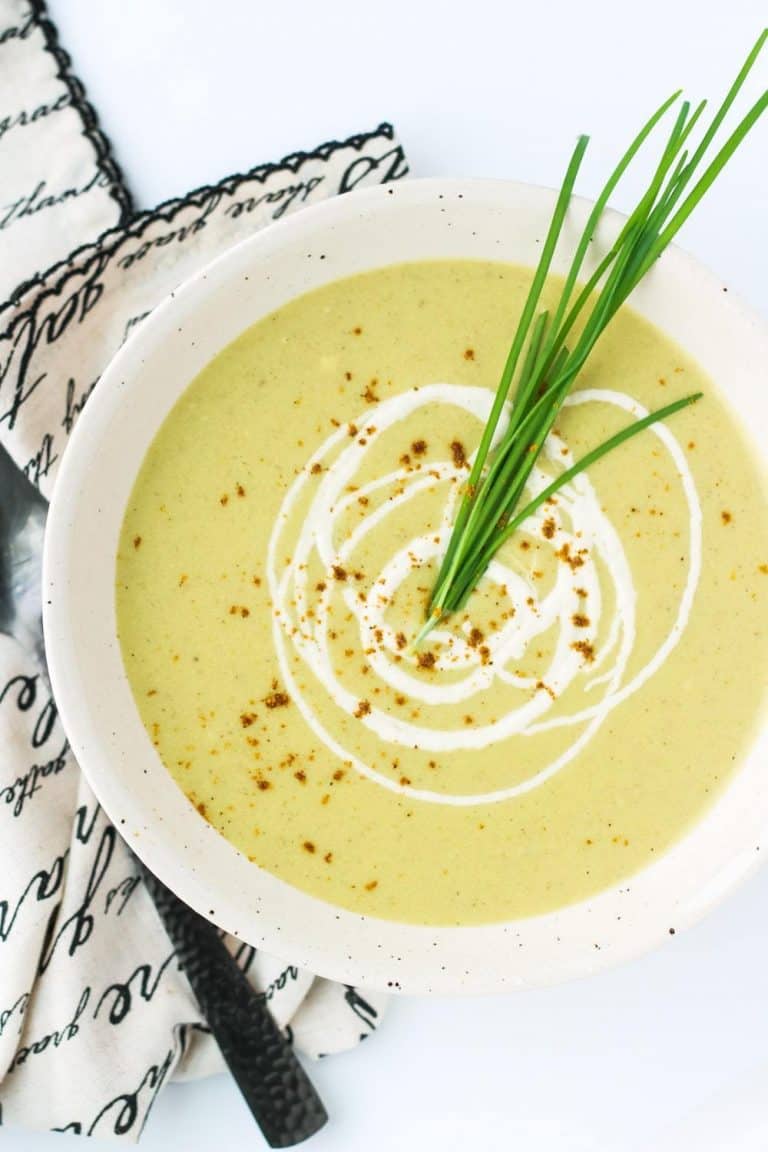 Sweet, spicy and delicious, this Banana Apple Curry Soup is gold! It's the perfect rich, comforting soup and really hits the spot on a brisk autumn day. Plus, it's vegan and gluten-free!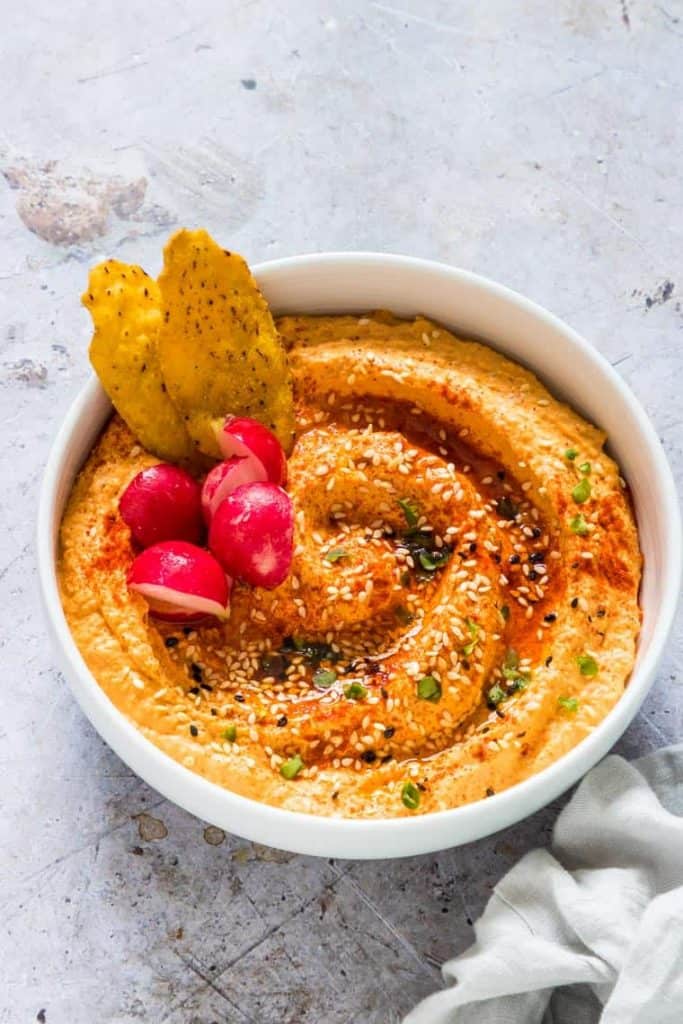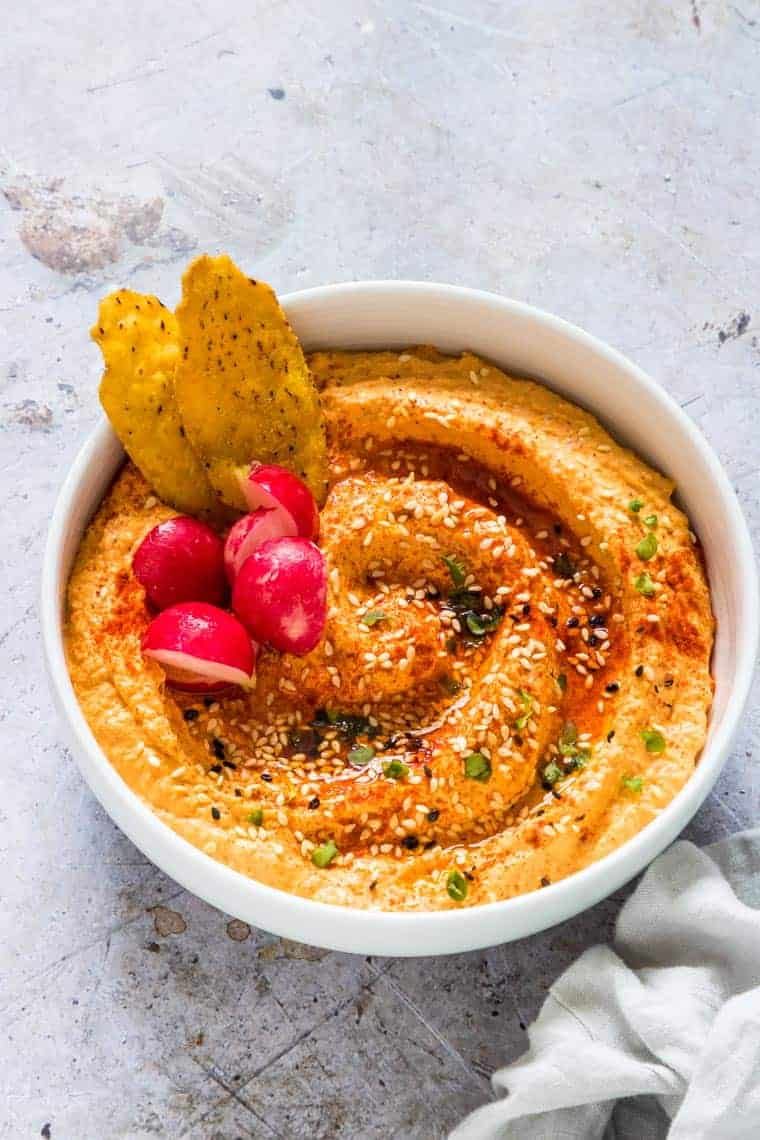 Make the savory Instant Pot Pumpkin Hummus with this no soak chickpeas recipe! With just a few pantry ingredients, you can easily make this spiced pumpkin hummus that is high in protein and healthy. Serve it up as a Fall or Thanksgiving appetizer, dip, or snack.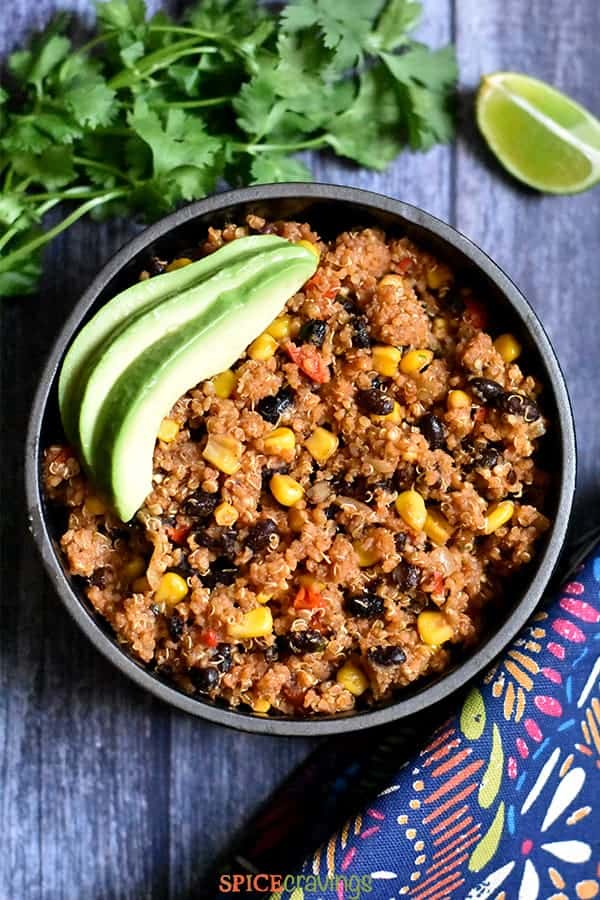 Healthy, filling and so easy to make, this Instant Pot Mexican Quinoa is a delicious one-pot meal.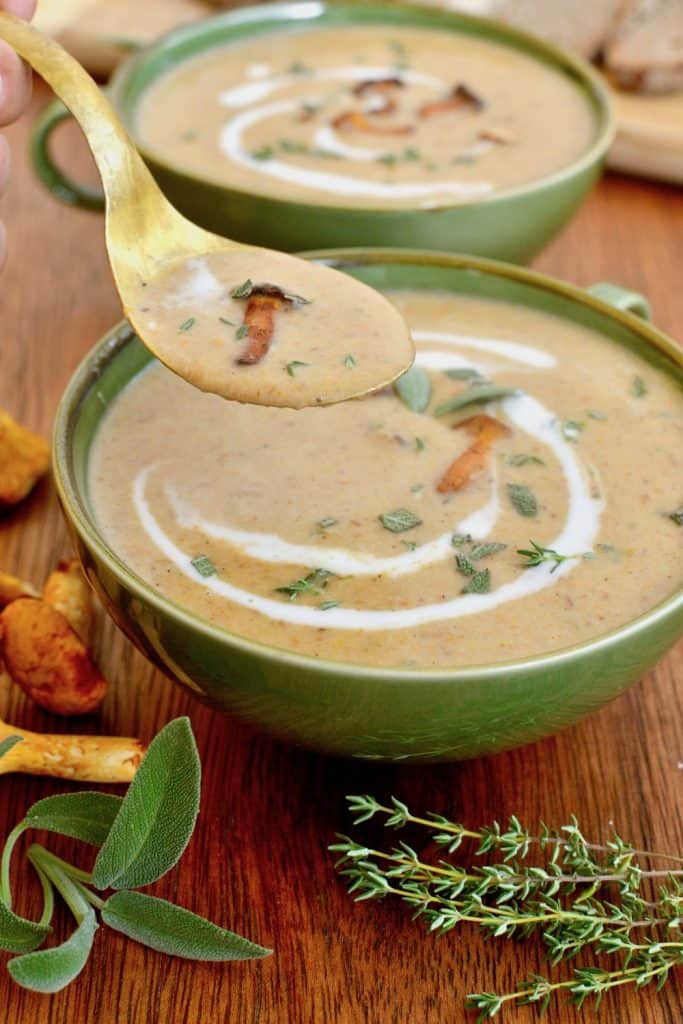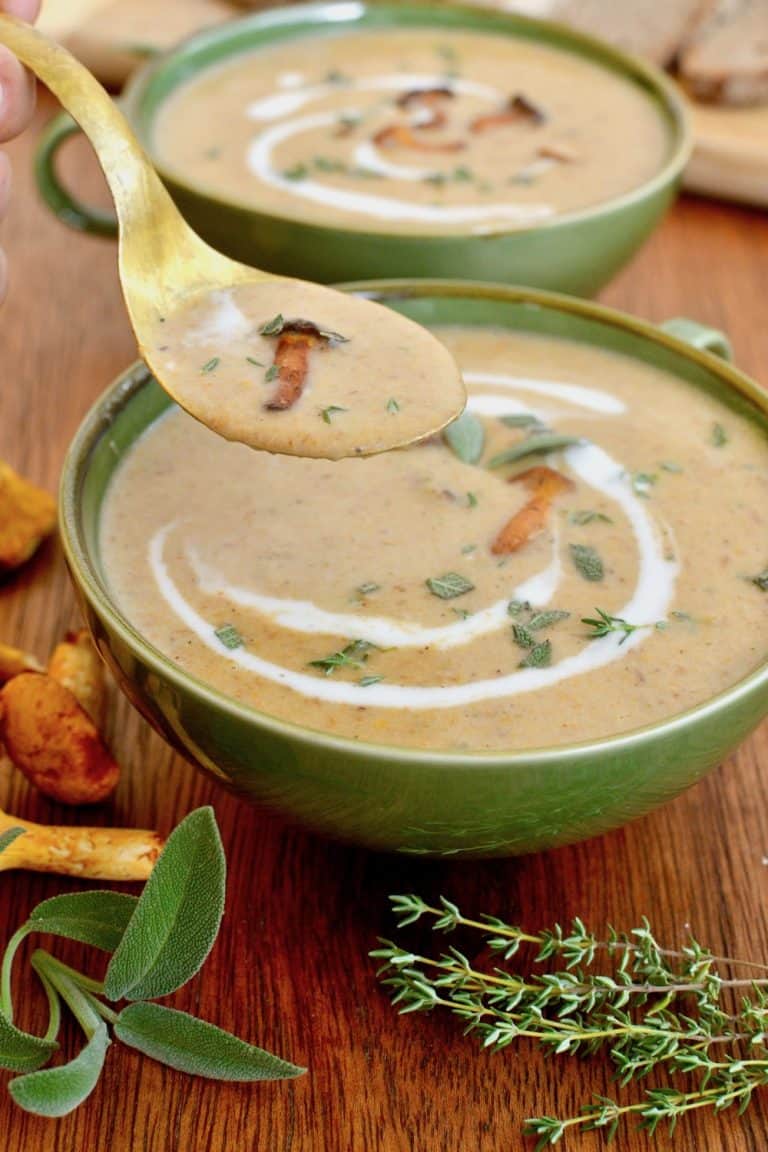 Autumn is wild mushroom time! This creamy chanterelle soup is the perfect way to enjoy this seasonal delicacy. 
This hearty and delicious Sweet Potato, Chickpea and Red Lentil Soup ticks all the boxes: healthy, vegan, gluten free and Slimming World friendly. Quick to make it in your Instant Pot or stove.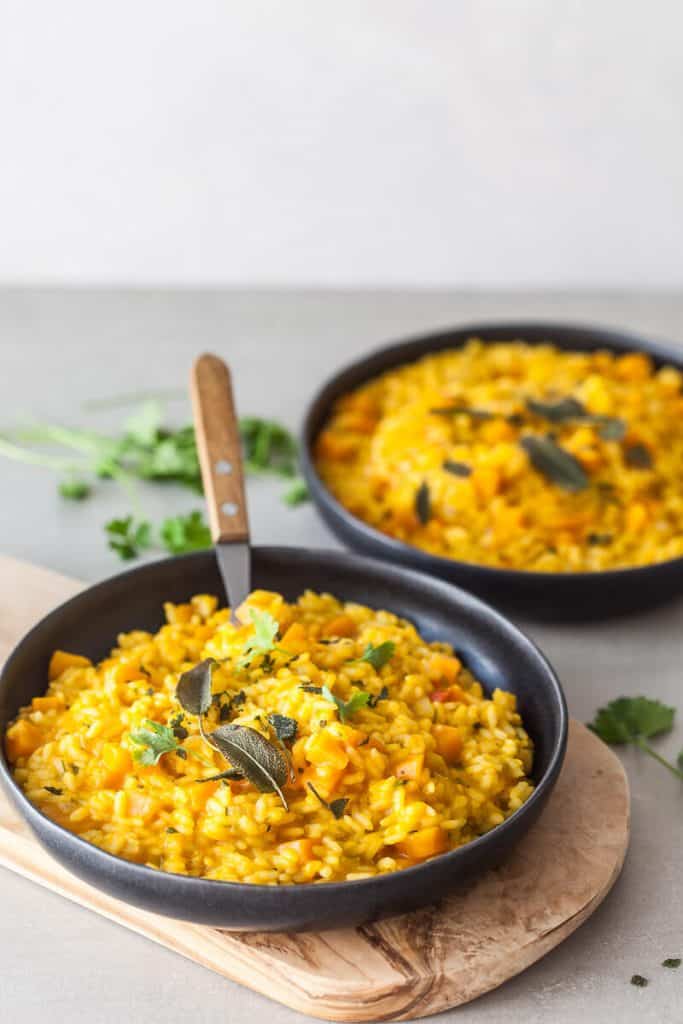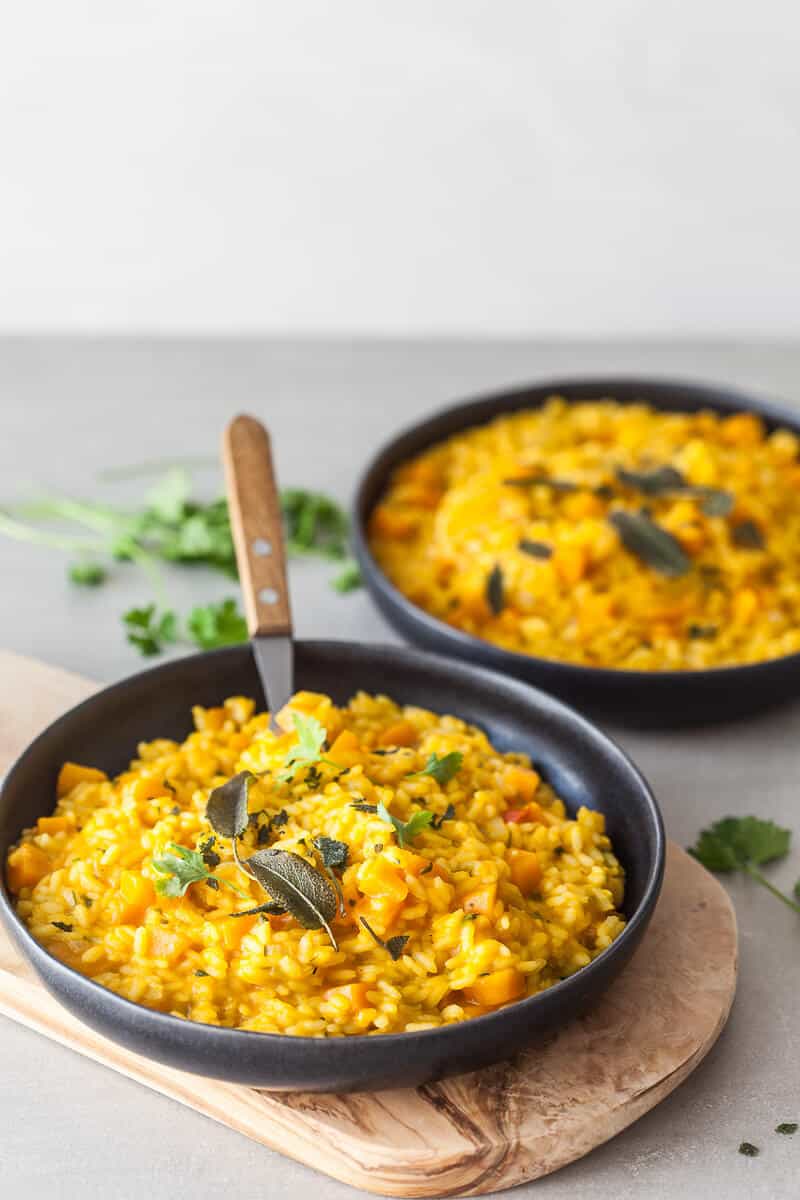 A creamy Vegan Pumpkin Puree Sage Risotto is the perfect meal on a rainy day. Easy & Gluten-Free!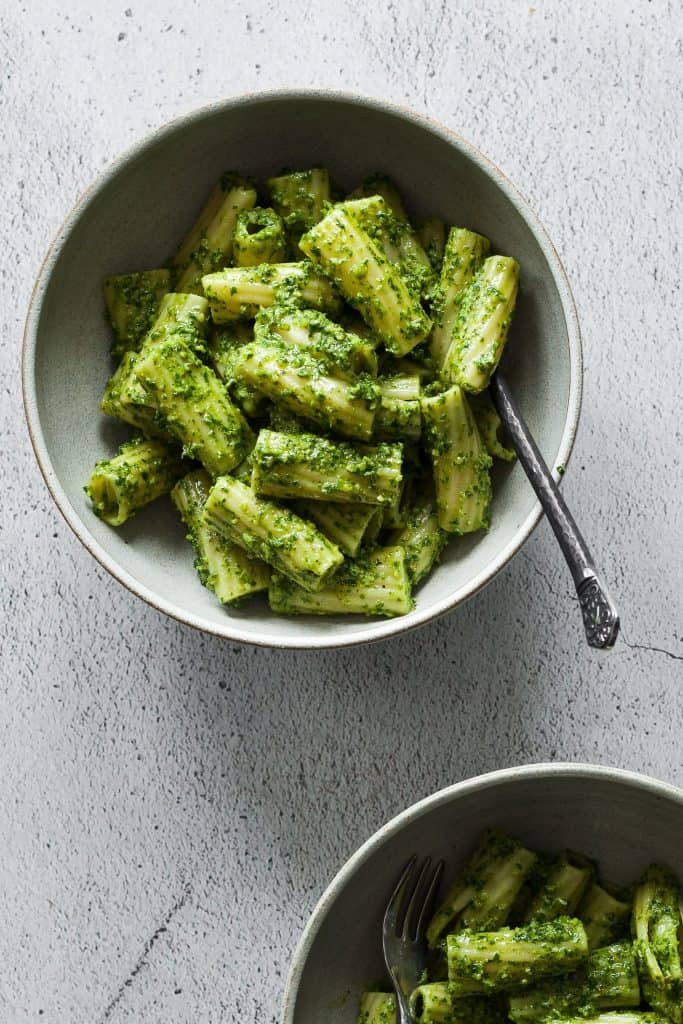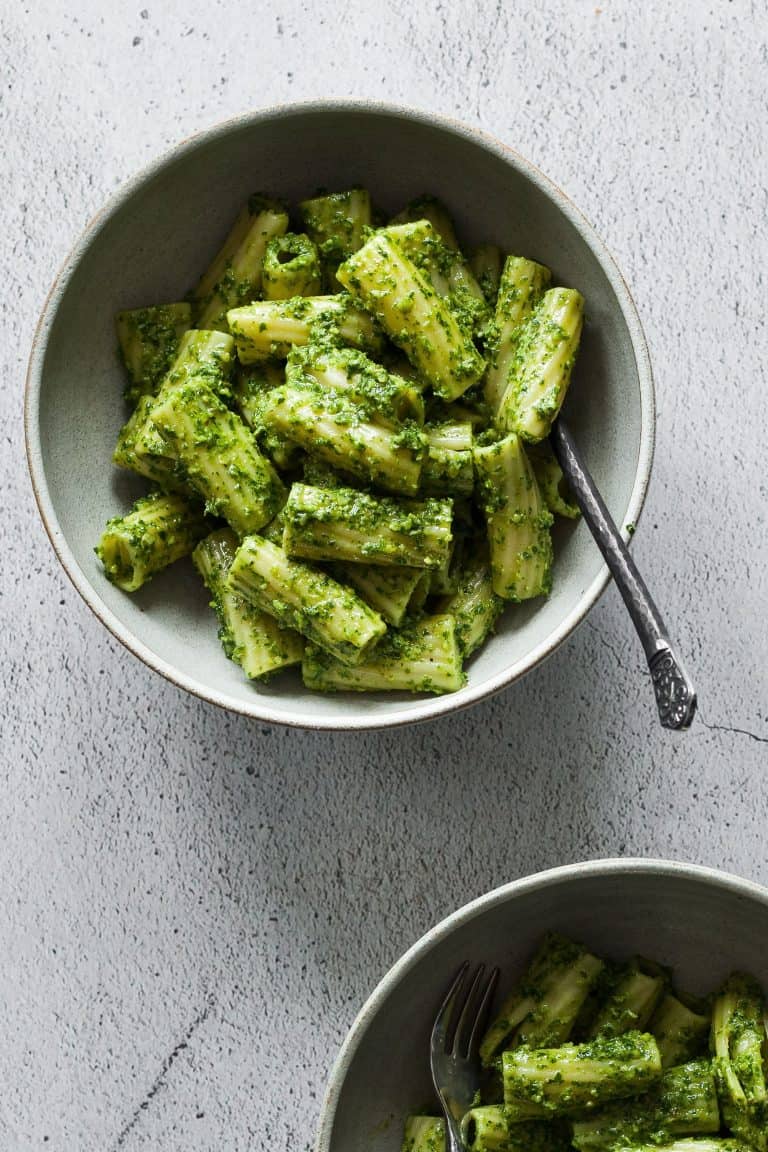 This vegan parsley walnut pesto pasta is simple to make and full or super fresh flavours. Parsley, spinach and walnuts add an earthy depth of flavour and loads of nutrition.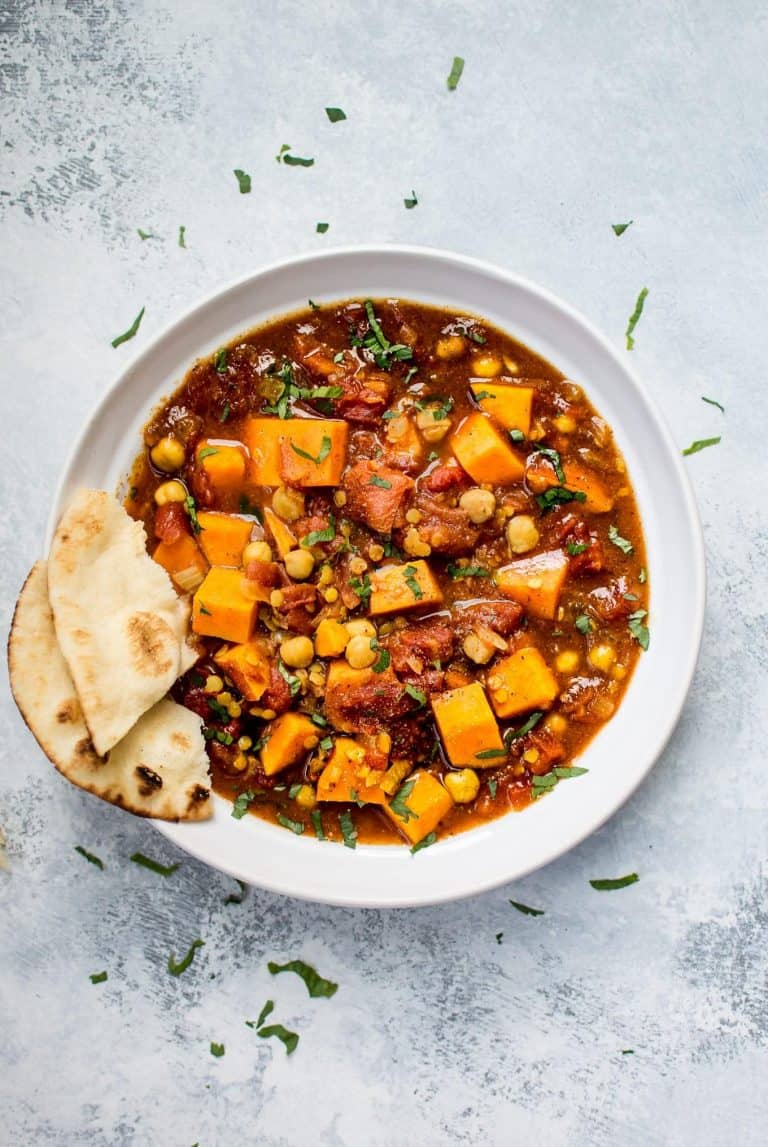 This vegan sweet potato curry recipe is loaded with good stuff including red lentils, chickpeas, oodles of sweet potatoes, and a vibrant blend of spices. This vegan curry is easily made in the slow cooker.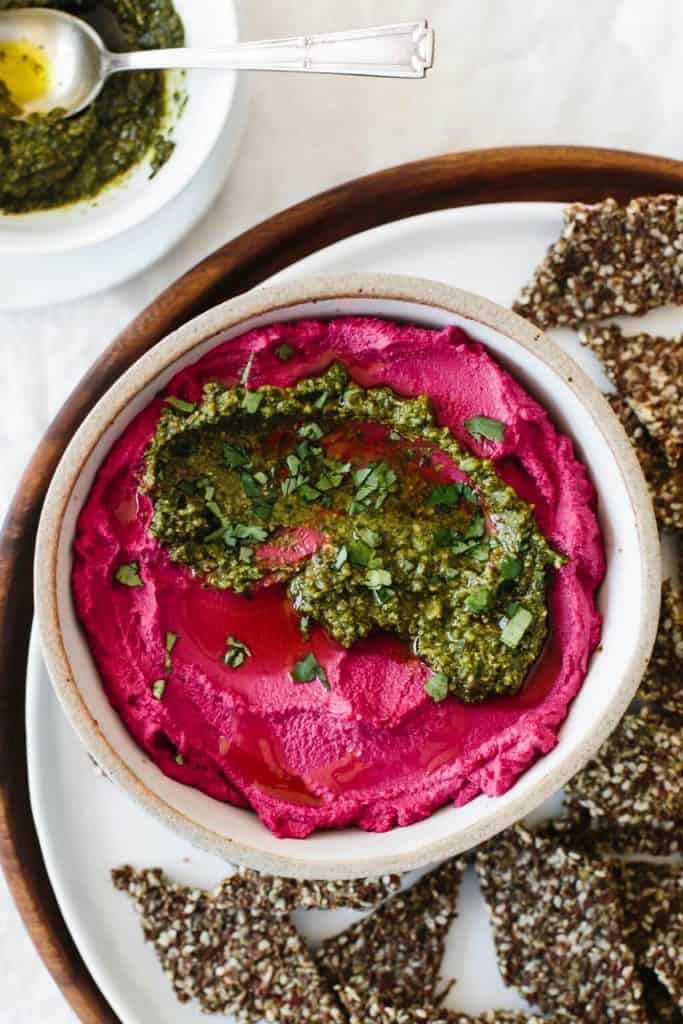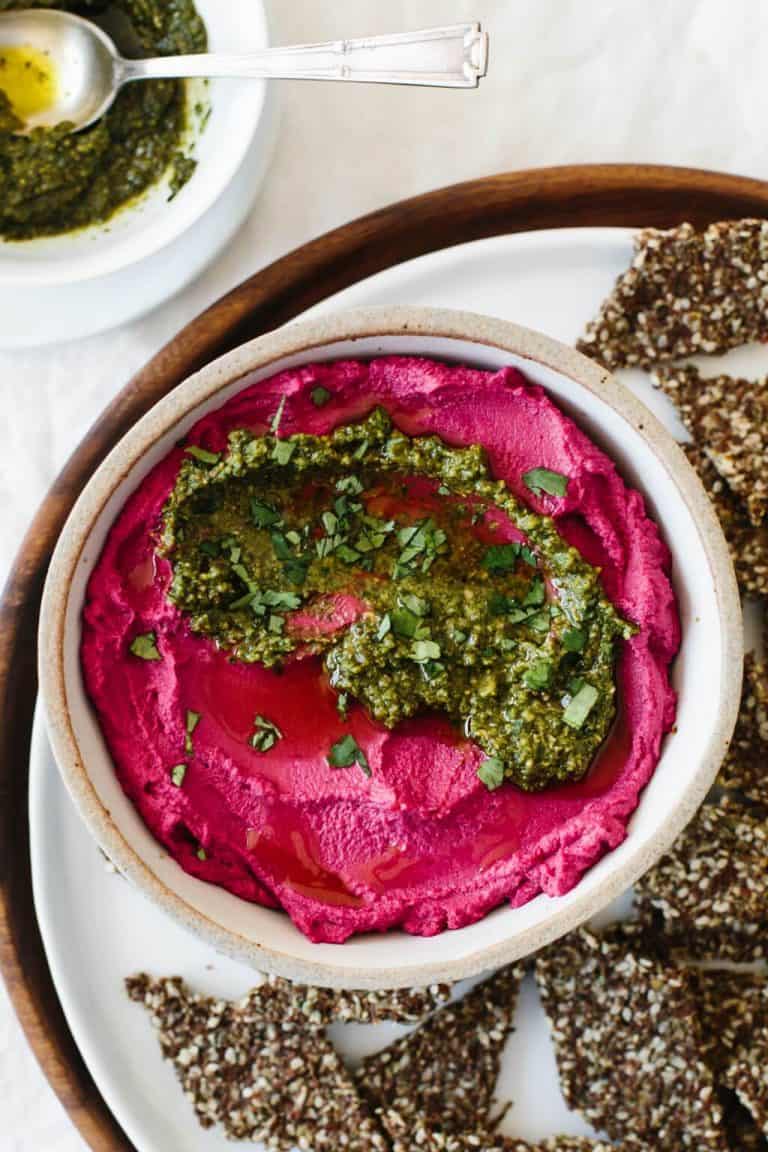 Beet hummus is made with oven roasted beets, chickpeas, tahini, olive oil, lemon juice and garlic. So much flavor!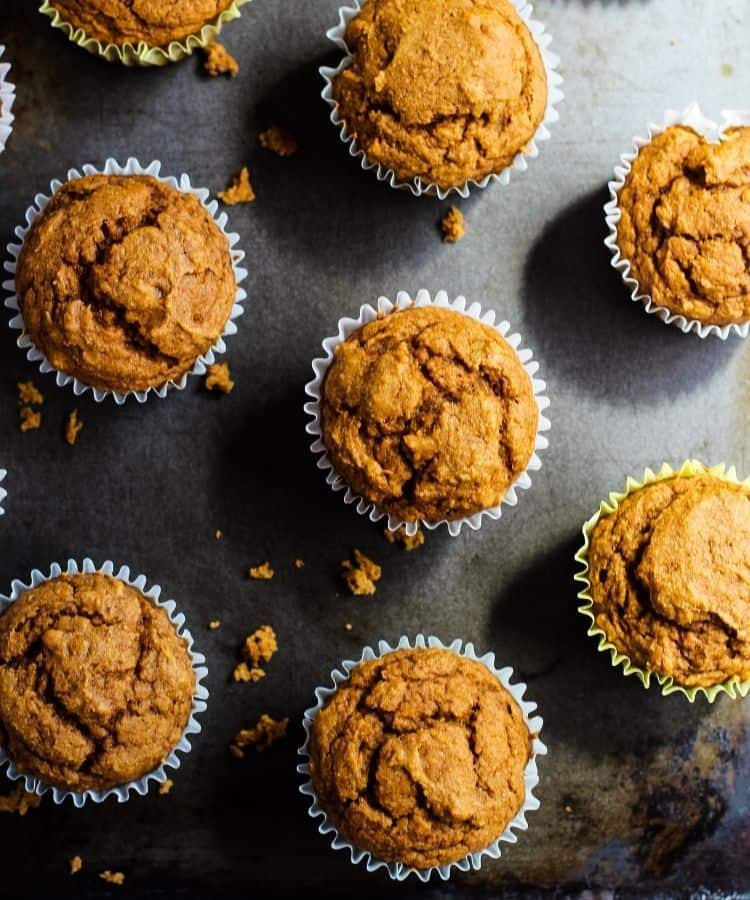 Easy oil-free vegan pumpkin muffins are moist, fluffy and full of fall spices. Made with whole wheat flour these muffins are healthy and delicious!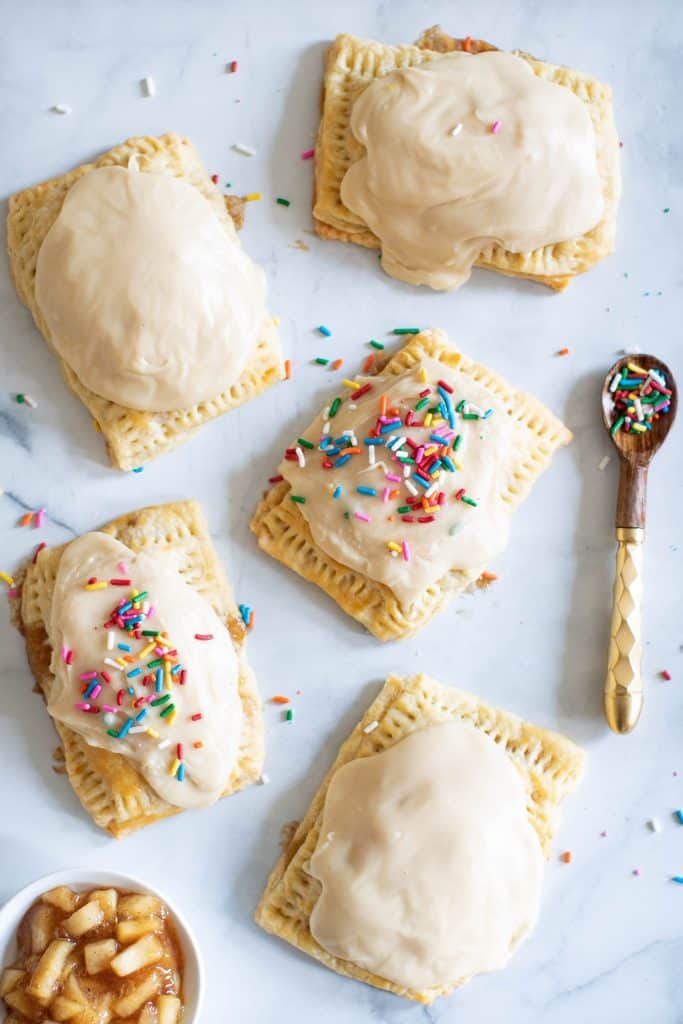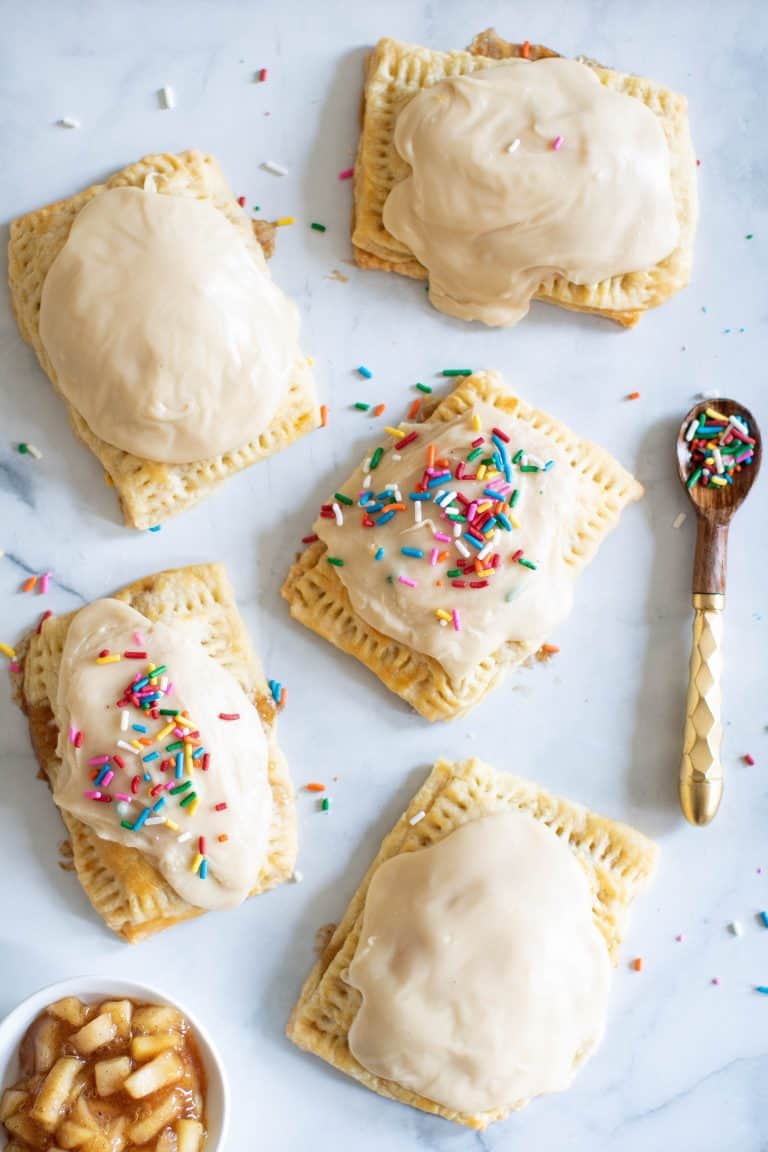 These Homemade Vegan Apple-Cinnamon Pop Tarts are nothing short of flaky, naturally sweet, and bursting with comforting spice flavors, both inside + out and topped with a beautiful Maple frosting. Complete homage to the classic childhood favorite, these pop tarts are a sure crowd-pleaser, especially for Apple lovers. The perfect bite for breakfast, brunch, or a nice in between snack. All Vegan ingredients and easy to make.Gluten-Free Version available.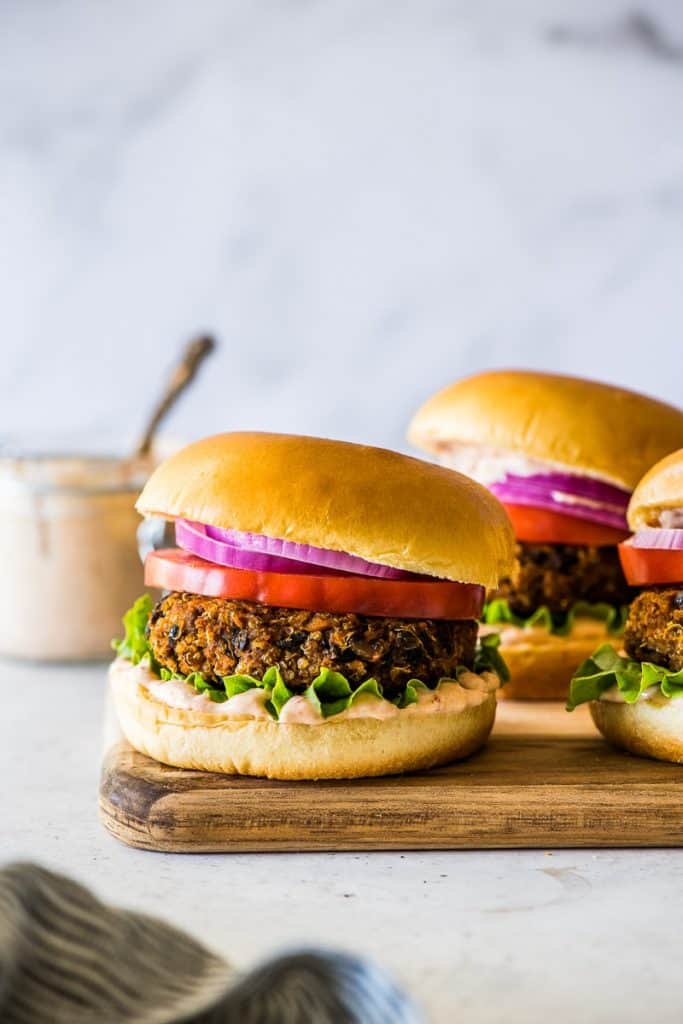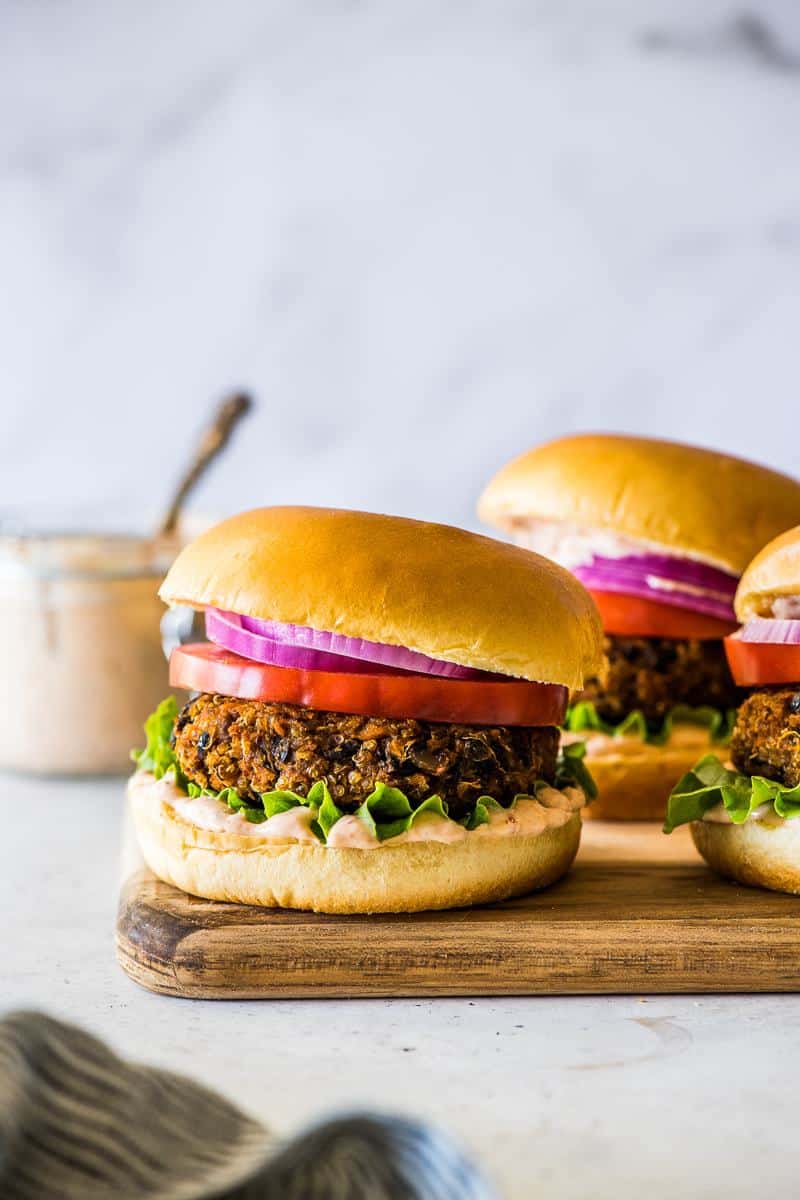 This vegan black bean burger recipe is gluten free and easy to make! Made from cooked sweet potatoes, black beans, quinoa, flax seeds and flavorful tex-mex seasonings.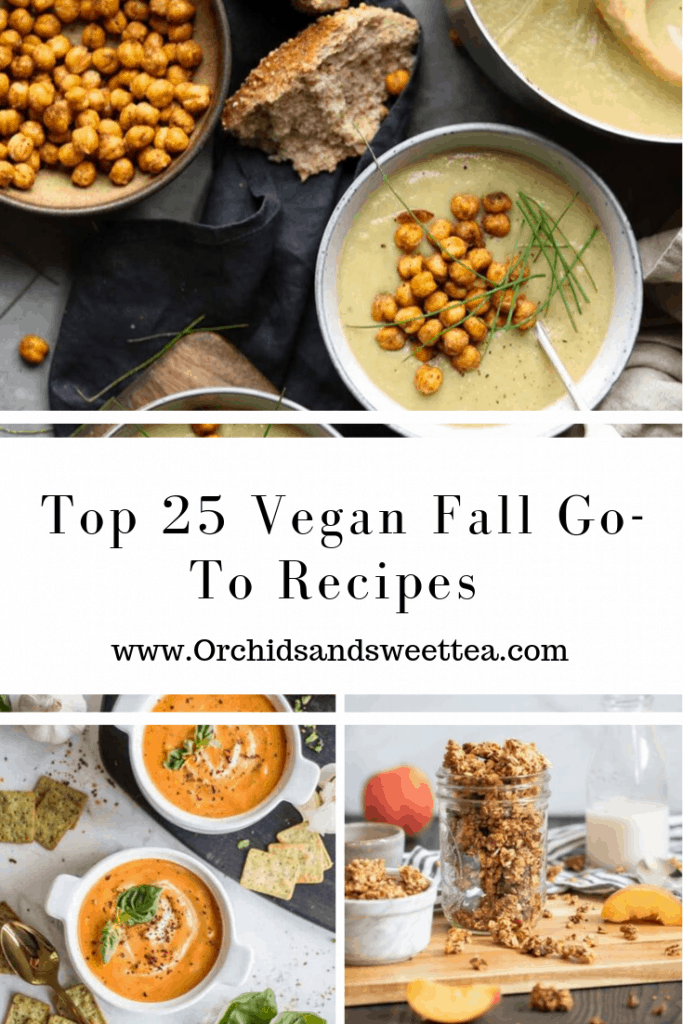 There you have it—our list in the flesh! As you can see, we have an array of flavors and cuisines that made our Top 25 Vegan Fall Go-To Recipes list.
Looking for a Healthier Sweetener Option?
The Best Healthy Sugar Alternatives + Substitutes list is all about finding better ways to enjoy your favorite sweets without compromising your healthy lifestyle. For those who follow a vegetarian and/or vegan lifestyle, this lists offers a few great ideas to incorporate healthy sweeteners into your diet.
Need Healthy Green Leafy Vegetables Ideas to Incorporate in your Fall Recipes?
When it comes to vegetables, there are so many benefits as we all know. While some veggies pack a greater punch when it comes to nutrients, we've curated a special list of our Our Top 12 Favorite Healthy Green Leafy Vegetables! Most of these are super popular while others are under utilized in many dishes. Lettuce Eat, Shall We?
Don't Forget About the Many Meat Substitute Options.
Awesome Meat Substitutes to Try This Year is all about finding out the various ways that you can substitute meat on those days where you just feel like giving your usual eating habits a break or for those who follow a vegetarian and/or vegan lifestyle, this lists offers a few great ideas to incorporate in your diet. Plant Protein–the latest trend that has been transforming 2018 into a year of "no-meat" is just one of the many ways that you can say 'yes' to eating a whole diet and 'no' to eating meat if desired.
Top 25 Vegan Fall Go-To Recipes.