There was a time when people used to associate the word trend with only fashion. Things have changed now. 21st century is now the time of different trends, food included. This list of the Biggest Celebrity Food Trends in 2019 will showcase just how much certain food trends are still a thing and not a thing of the past!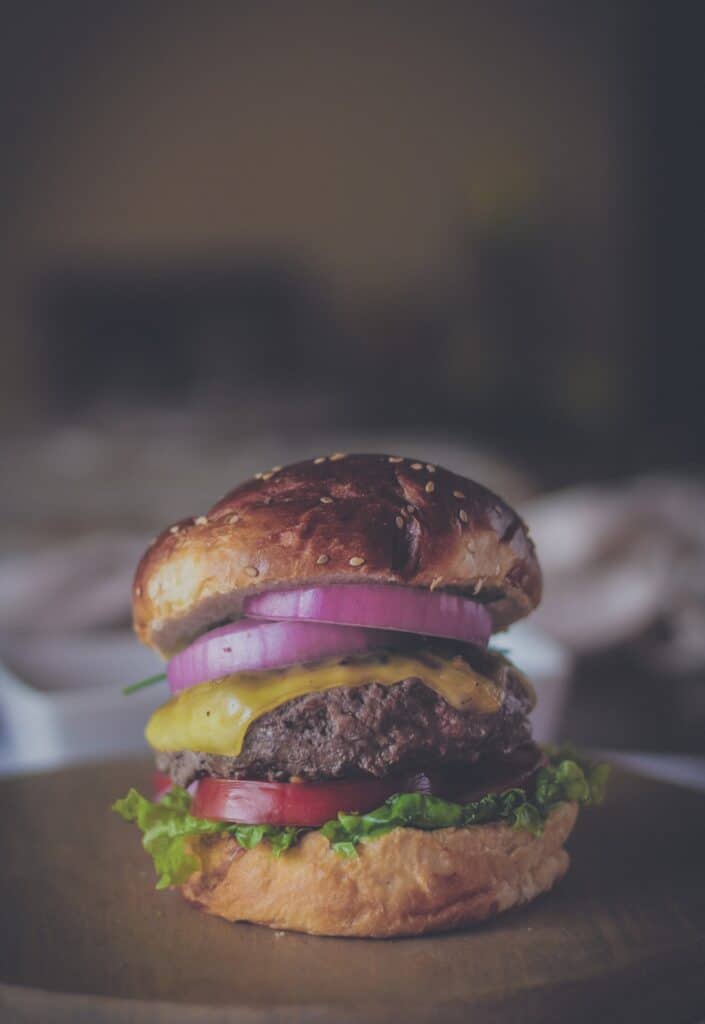 Our lives now evolve around these trends. Out of all, food trends are something everyone can relate to. Food is one of the necessities of our everyday life. We cannot live without it.
Food trends have allowed people of all ages to get excited about what they eat on a daily basis. When it comes to following a food trend, we do not listen to the average nutritionist or doctors.
Following celebrity food trends is what excites us, am I right?
We usually take inspiration from our favorite celebrities and try to install it as much as possible into our daily lives. Of course Bacon will always be there and many people cannot live without it, however, 2019 is the year of eating greens, produced veggies and fruits.
The following list of Food Trends is no different:
Avocado.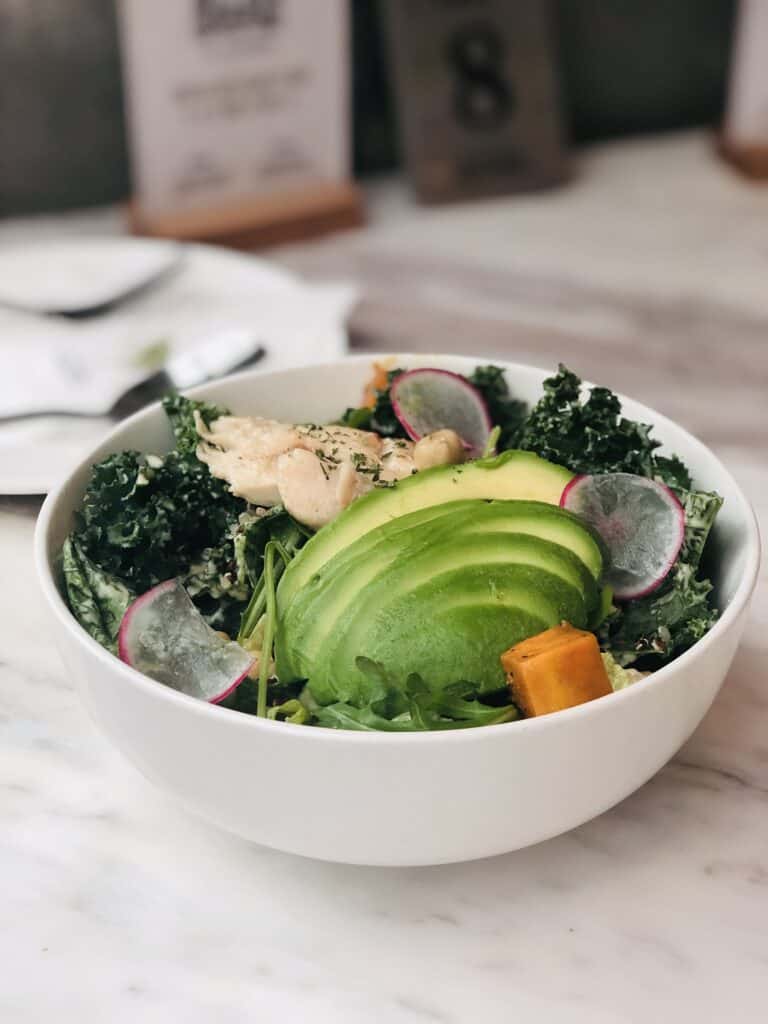 Certain foods are always in trend, no matter which era we are living in! Fruits like avocado never go out of trend.
According to the magazine Shape, actress Anne Hathaway loves avocado. She incorporates it as much as possible in her diet. While some people love avocados, others have indifferent feelings towards it.
Actor Jesse Tyler says, "I don't want to see it go away,  but I don't think every restaurant needs to put it on the menu." Can you relate?
The super model Miranda Kerr is another lover of avocados as well. She has it on toast daily and sometimes incorporates it into her salads.
These Jerk Salmon Tacos feature a delicious Avocado Cilantro Lime sauce, which allows you to incorporate avocados!
Vegan Food.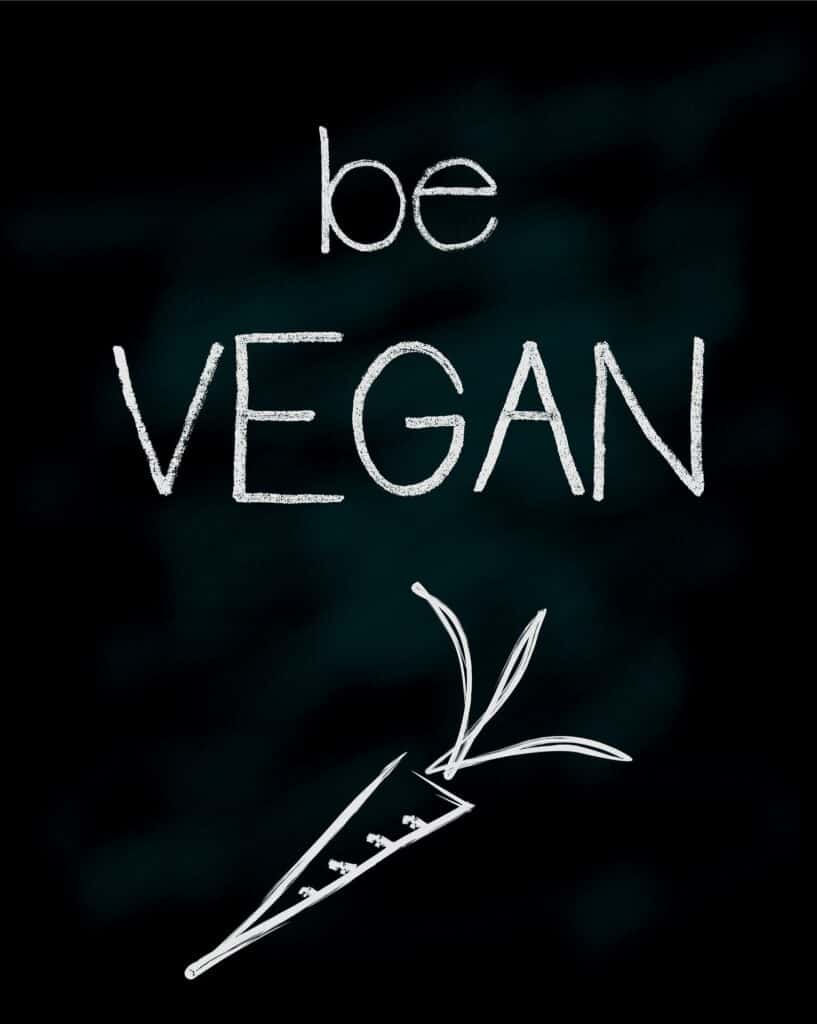 Many celebrities are switching to plant-based diets due in efforts to saving the planet. Many find it cruel to slaughter animals and then in turn feasting on it. As a result, some celebrities are full-time vegans.
While many people tribute to the vegan community by celebrating "meatless Mondays", Queen B (a.k.a. Beyonce) and her other half, Jay Z has a program called 22 day nutrition, which allows those who participate to eat plant-based foods for the entire 22 days.
For the rest of the month however, they are able to enjoy their meat in moderation. This is to promote a better eating and living style instead of feeling restricted and limited. This is why they also challenge their fans to follow the program.
Beyonce's nutritionist revealed three vegan healthy recipes anyone can try at home and these recipes are very delicious and easy that any amateur cook can make with available ingredients in their pantry.
But did you know that sometimes they offer tickets to their concerts as a compensation for joining their plant-based program?
Celebrities like Ellen DeGeneres is a full-time vegan because she thinks that animals are smart. Another Talk show host, Oprah Winfrey is also a Vegan and she is very vocal about her choice. Youth sensation YouTube celebrity Lily Singh is also a vegan. She endorses eating plant-based food as well.
Don't worry---we've got you covered with some delicious and easy Vegan Recipes on Orchids + Sweet Tea.
How to Best Transition into a Plant-Based or Vegan Diet?
Have you tried a new diet and failed at sticking to it or found it super hard to keep going because it was such a huge change? While change (especially with eating habits) isn't easy, it definitely isn't impossible to make effective. This article explains How to Best Transition into a Plant-Based or Vegan Diet and the real difference between both diets, which are often mistaken to be the same. 
Zero Alcohol Foods.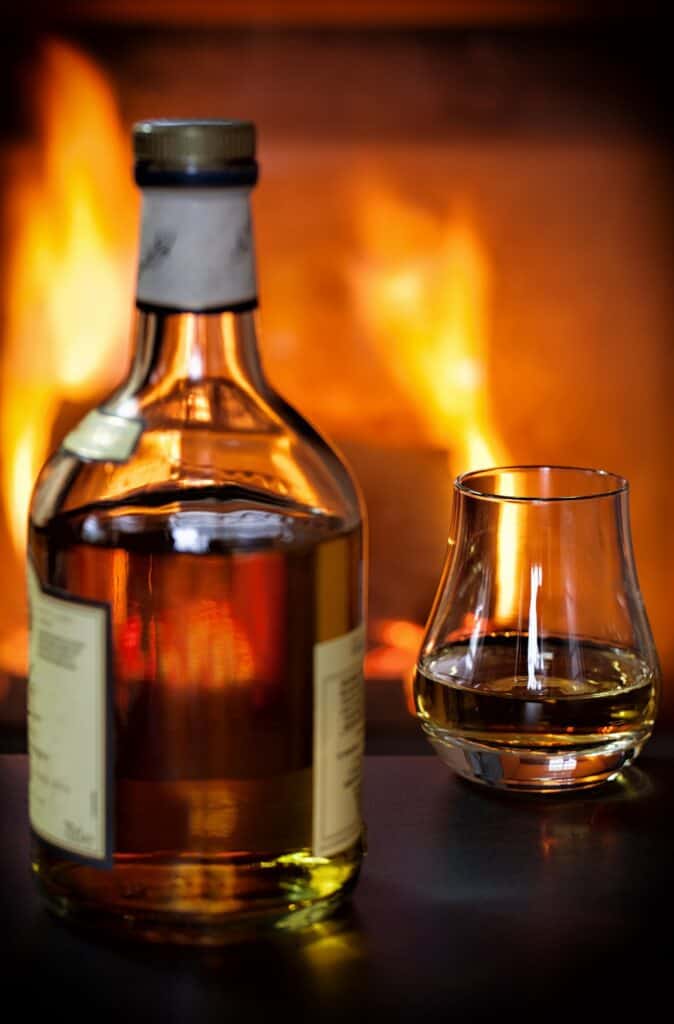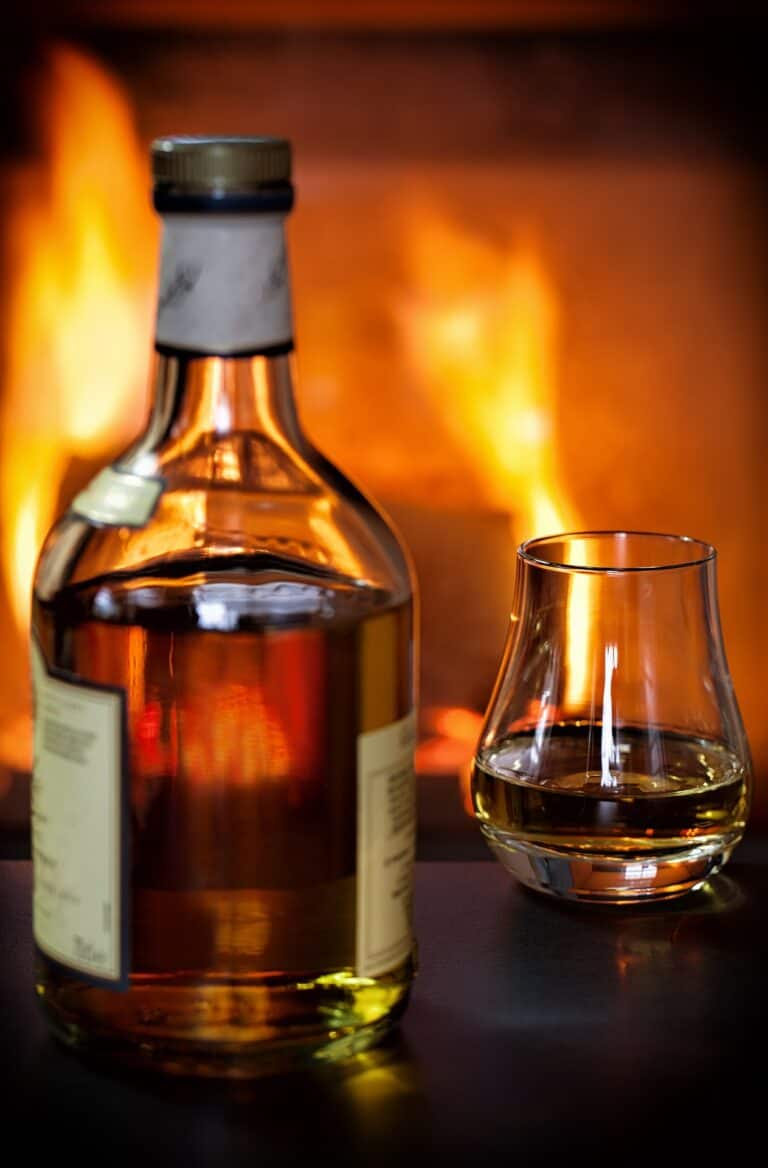 Alcohol was a trend in the past years in celebrity parties. However, in 2019 many celebrities are trying to go for zero alcohol beverages.
Alcohol has many side effects on our body as we all know. Therefore, on their journey to living better many celebrities are minimizing it, if not boycotting alcohol all together.
To cater to the celebrity trend of zero alcohol drinks, in London there is a "Redemption Bar". In this bar, they serve alcohol-free drinks that detoxify your system. The taste and quality of the drinks has also increased over the years, which has resulted in Jim Carrey, Chris Martin and Eminem becoming advocates of alcohol-free drinks. In addition, actresses like Blake Lively, Jennifer Lopez also enjoy alcohol-free drinks.
Eggs.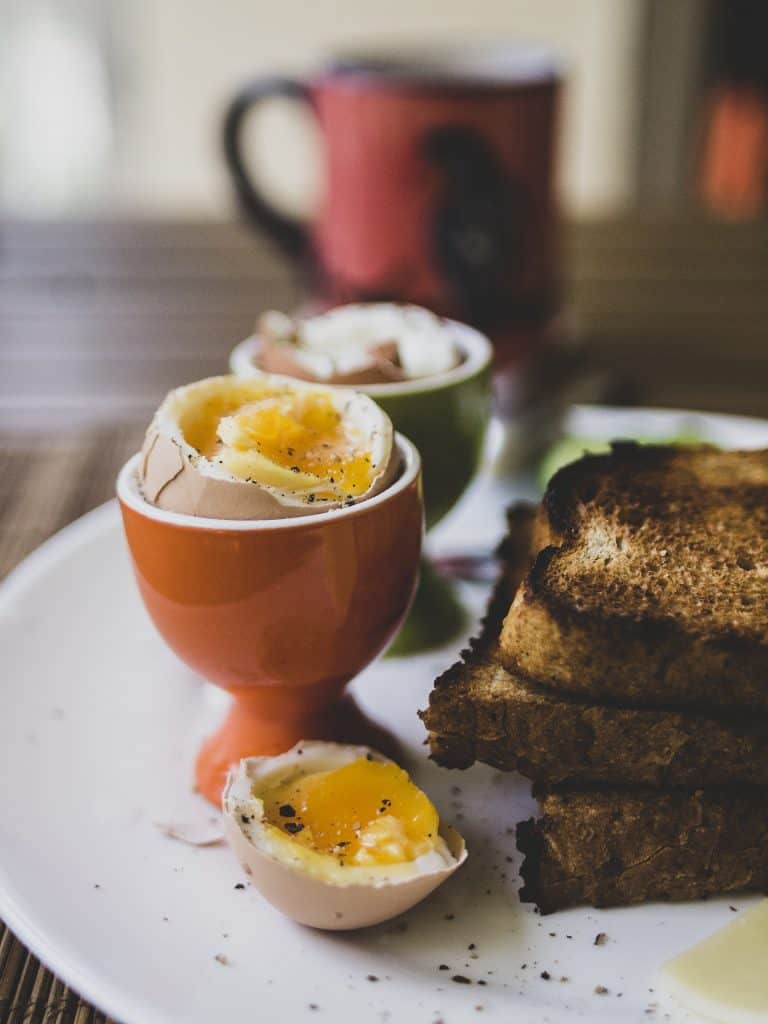 Eggs are one of the most consumed ingredients for breakfast around the world. Did you know that?Of course, some people like it more than others!
Like Dancer, Julianne Hough, who enjoys her eggs in a particular way. She told Elle magazine, "I like to steam my eggs, and then have tomato and avocado."
In addition, she mentioned that she has eggs after her workout session to boast her energy back up.
Another egg lover is Singer, Justin Timberlake. He has two eggs before his workout session and he often enjoys it scrambled. However, after his workout, he enjoys an egg protein shake instead.
This Bacon + Veggies Sunrise Breakfast Omelet is a great recipe to try!
Zero Waste Food.
Celebrities are now very much aware of the food drought people are facing around the world. That is why celebrities like Gwyneth Paltrow, Leonardo DiCaprio, and Julia Roberts endorse 'zero waste foods'.
In addition, Pope Francis is also an advocate for zero waste foods. So what is Zero waste Foods, anyway? Basically, it is a movement that guides people in changing their lifestyles and practices to emulate sustainable natural cycles, where all discarded materials are designed to become resources for others to use.
For example, if you are prepping a fish to have it cooked, you do not throw out the head, tail or the fat or the skin. You simply use it and make another dish out of those 'would-be' discarded pieces or ingredients.
If you are using only the fillets, you can use the other portions to create a stew, a fish mole or even fish kebabs. Catch my drift? Same goes for beef, chicken, lamb etc.
Today, many celebrity chefs are trying their best to incorporate every little element of food that is edible. The idea is to recycle and repurpose every element there is as much as possible.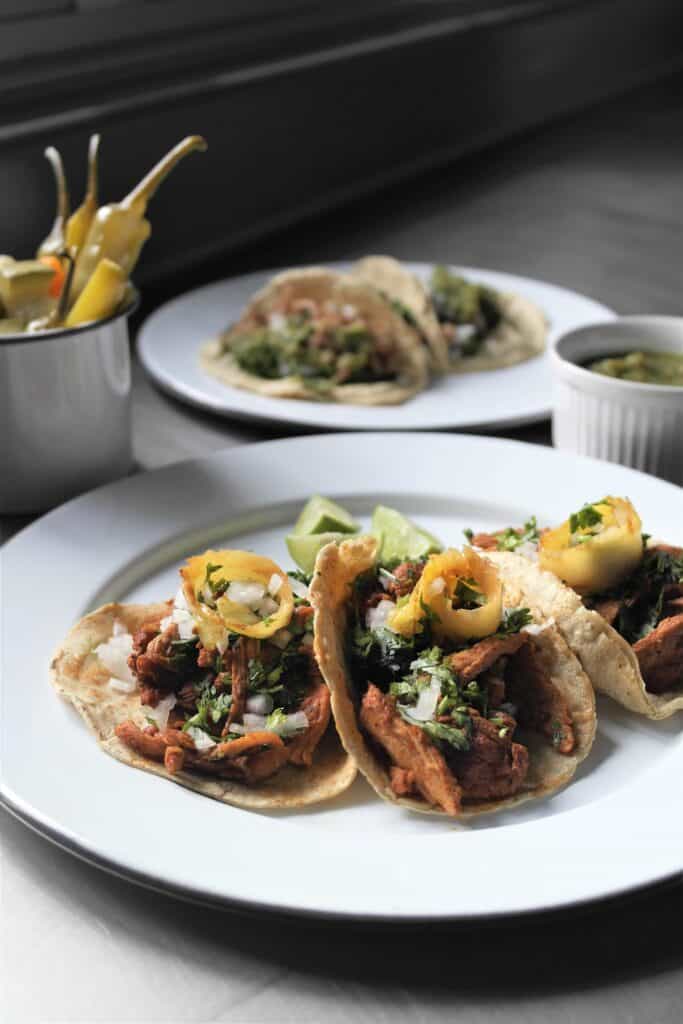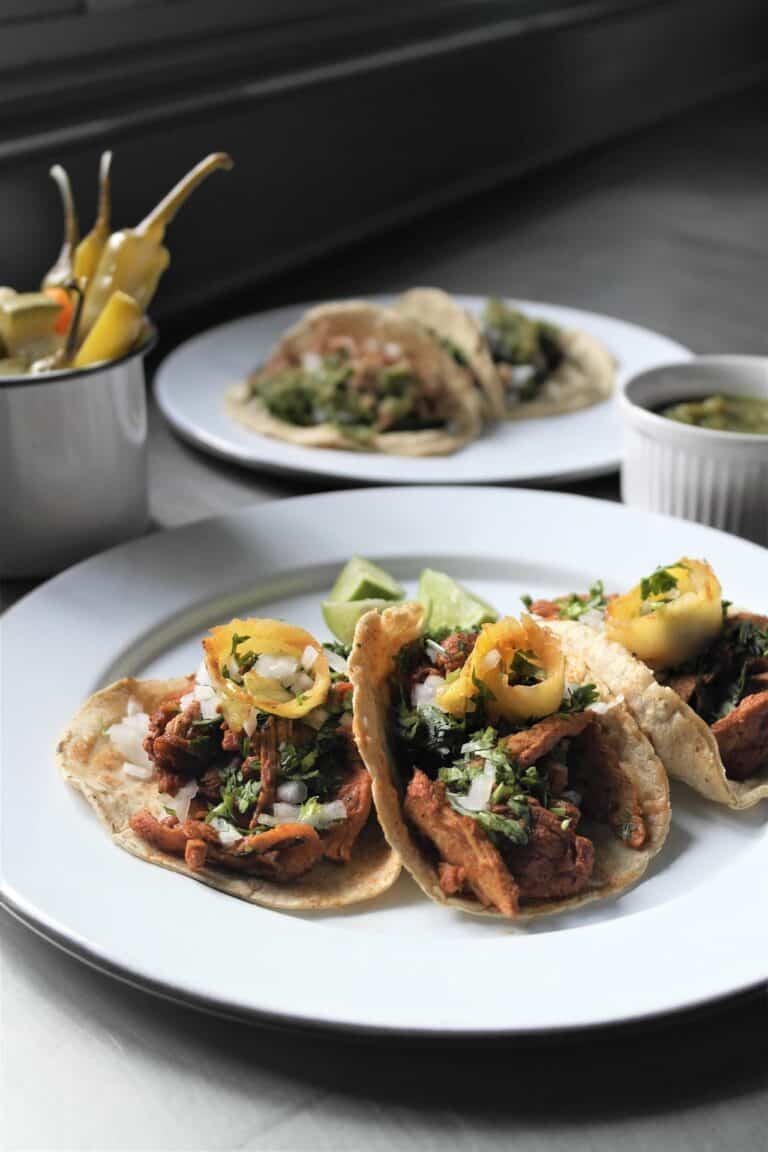 Eating healthy and not starving.
There was a time when many celebrities advocated for fasting for an entire day or even going on an all juice diet. However, this wasn't as successful as one would have hoped (for many reasons). These dietary fads had many side effects and ultimately is injurious to our health.
Now, however, most celebrities are opting towards eating healthy and not starving themselves. They enjoy eating a variety of things, but in moderation. The idea is to make your diet clean and treating your stomach well.
Gwyneth Paltrow has one of the cleanest diets in the industry. She opts for low carbohydrate foods and also endorses gluten-free foods.
Actress Anne Hathaway is another clean eater. She loves leafy greens, almonds, tempeh, seitan, avocados, sesame seeds and dark chocolate. All of these are very good for the body and skin.
Actress Lena Dunham is also a clean eater who eats plant-based foods. She explains that "small changes are still changes, and you will feel them in ways that surprise and excite you." In addition, she substitutes the common ingredients for popular recipes with healthier ingredients, which helps her to enjoy her sandwich without any guilt.
Yogurt.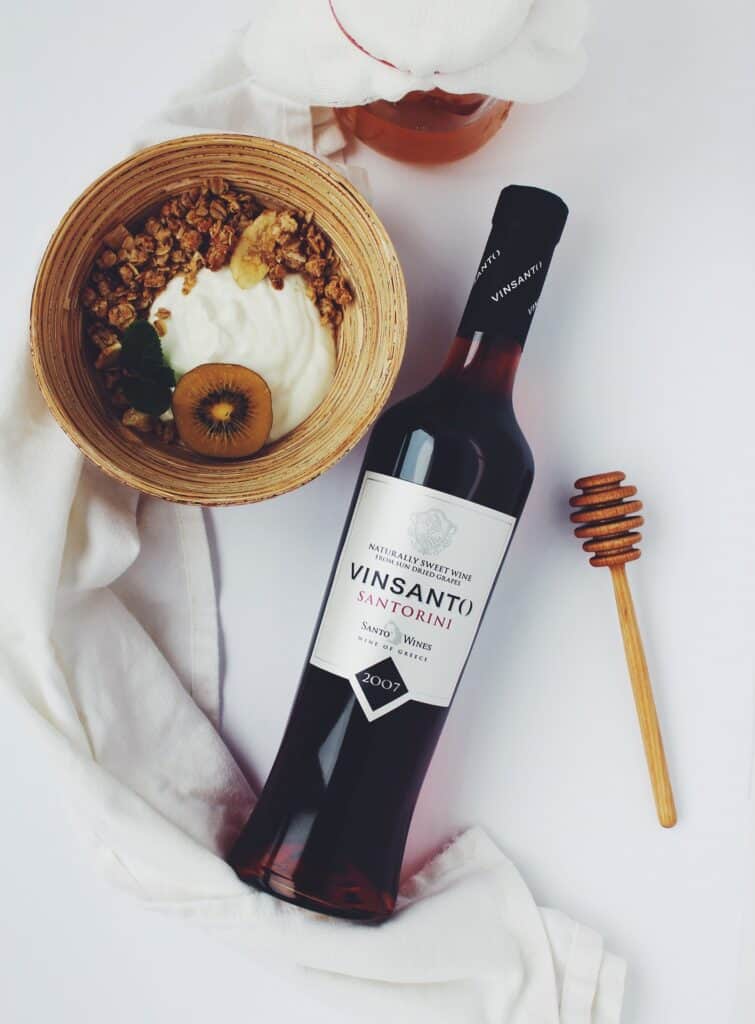 Yogurt is one of the most consumed dairy products for celebrities. The fact that it is easy to digest and has impeccable health benefits, wins over everyone's heart.
Actress Lena Dunham enjoys "coconut yogurt with a mess of berries and seeds". Super Model Heidi Klum's favorite snack is yogurt as well. Heidi said in an interview with Shape Magazine, "I love Greek Yogurt".
Mexican Food.
Mexican food is not the healthiest cuisine out there but it is a favorite of many celebrities. Harry Potter star, Emma Watson is a die-hard fan of Mexican cuisine. She makes egg tortilla for her breakfast and loves to add guacamole, scrambled eggs and salsa in it as well.
This BBQ Loaded Chicken Taco Fries is a great twist on a traditional Mexican-inspired dish and it uses organic, premium ingredients.
Edamame.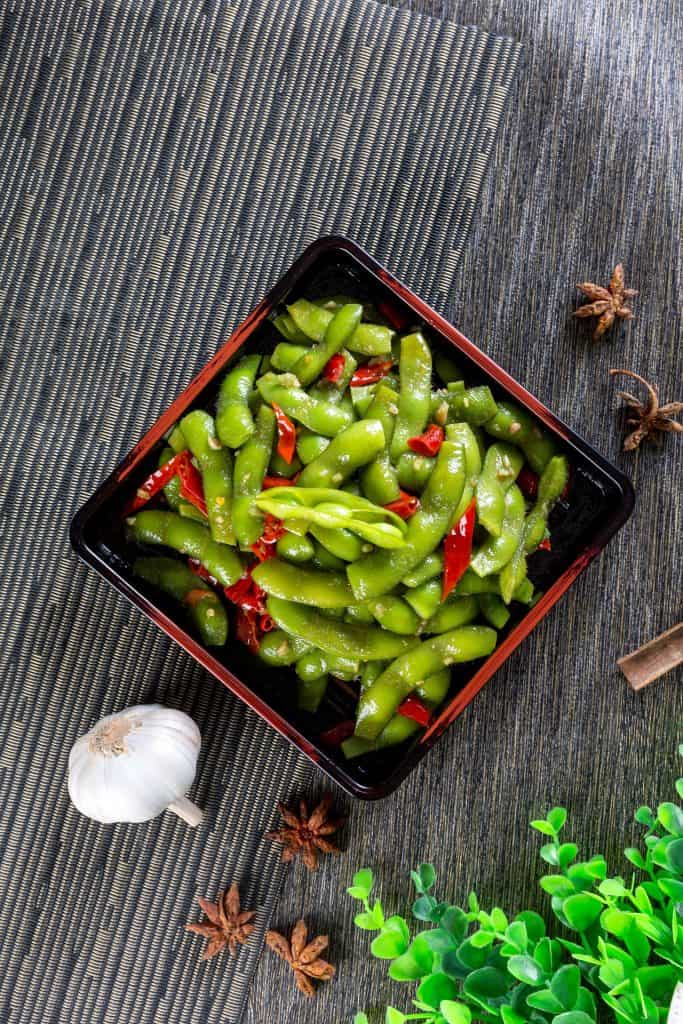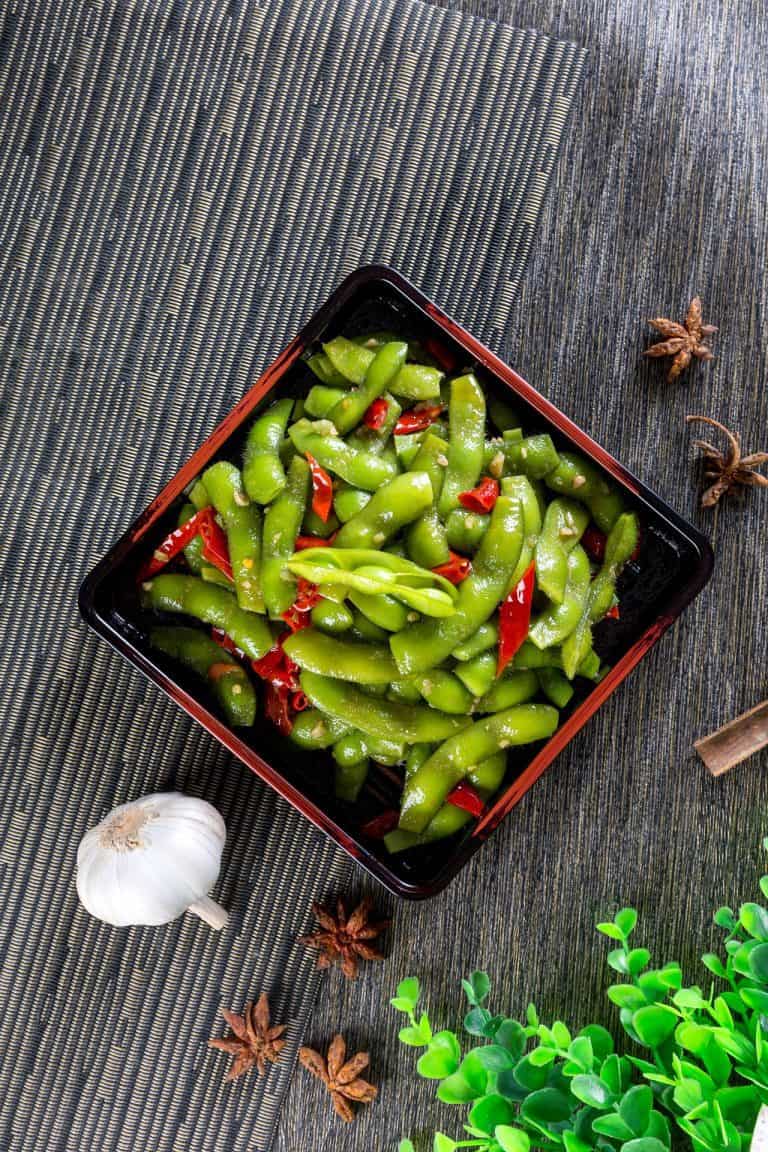 How many of you actually heard of or actually incorporates the vegetable edamame? In case oyu weren't aware, edamame has massive nutritional value. One of the greatest benefits is that it is also very good for the skin.
This is the reason why Victoria Beckham loves to add it in her salads, snacks and even in stir-fry. Reality star, Kourtney Kardashian is another fan of edamame and she's boasted that she munches on them whenever she craves for a snack. Fun fact: she has used edamame to lose weight after the birth of her daughter. Crazy, right?
Almonds.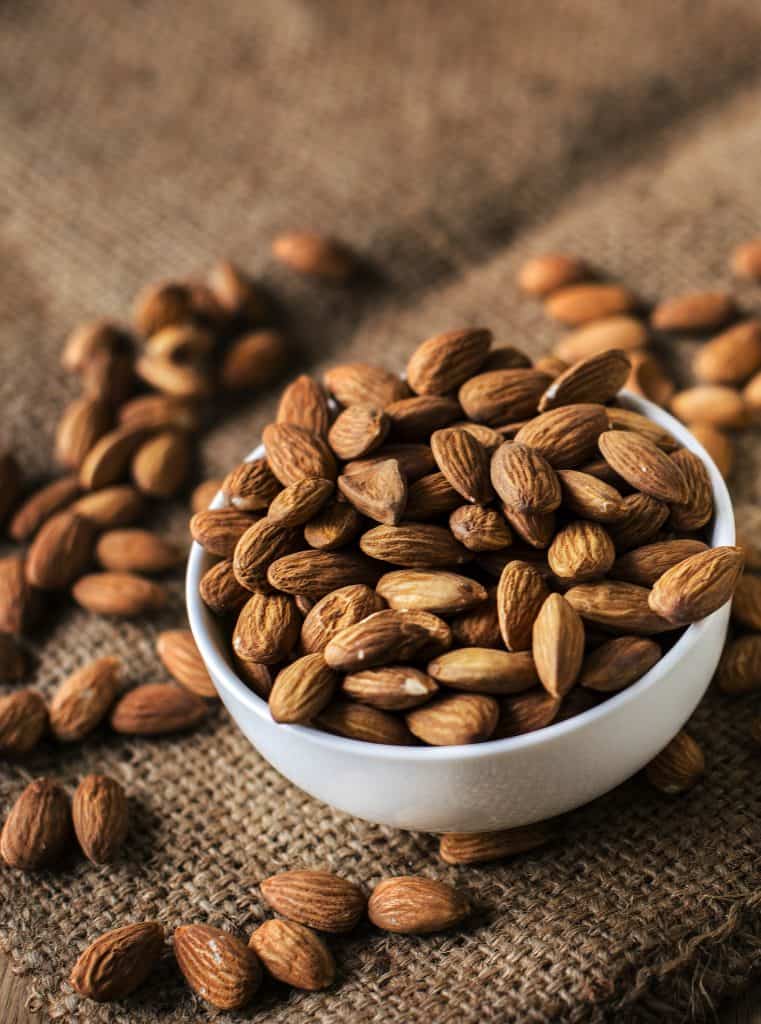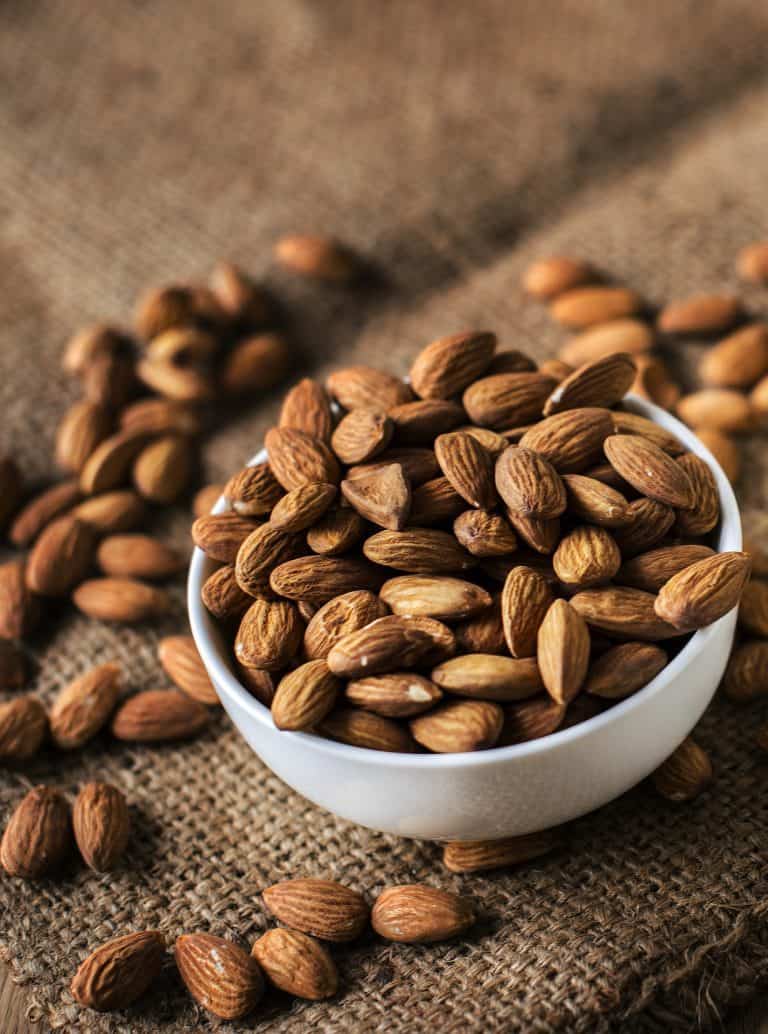 Next in line is another powerhouse ingredient, almonds. Do not estimated it's nutritional value based on its small size. Just one single almond contains a ton of health benefits.
FRIENDS star, Jennifer Anniston loves almonds. Heidi Klum also enjoys almonds in the form of snacks.
Actress, Zazie Beetz loves almonds so much that she makes her own almond milk at home since store-bought ones aren't always organic and she finds it rather simple to prepare at home.
This Almond-Cinnamon Crunch Blueberry Banana Bread is a fun balance between crunch and fluffiness.
Coconut Water.
Coconut water is the best natural drink out there, which can also detoxify your body and skin. Celebrities like Demi Moore, Jessica Alba and Sienna Miller are big fans of coconut water.
Singer Madonna also uses coconut water to boast her energy and detoxify her body on a daily basis.
If you think about it, many celebrities are very health-conscious and most celebrities are in shape, obviously because they often have more resources to afford them a better lifestyle.
Therefore, following celebrity food trends might not be a bad idea, although understanding what's truly best for you is the MOST IMPORTANT food trend you'll ever follow.
Some food trends can never go away with time and others get re-incarnated among us as our favorite celebrities begin eating it them. Just remember, that most things that are truly good for us have been around for centuries and were often used by those who came before us.
Just know that there isn't any shame in admitting that you feel excited about or follow celebrity food trends. Everything can be used as inspiration into leading you into a better way of eating and living.
Either way, these are the biggest Celebrity food trends in 2019! What's your favorite?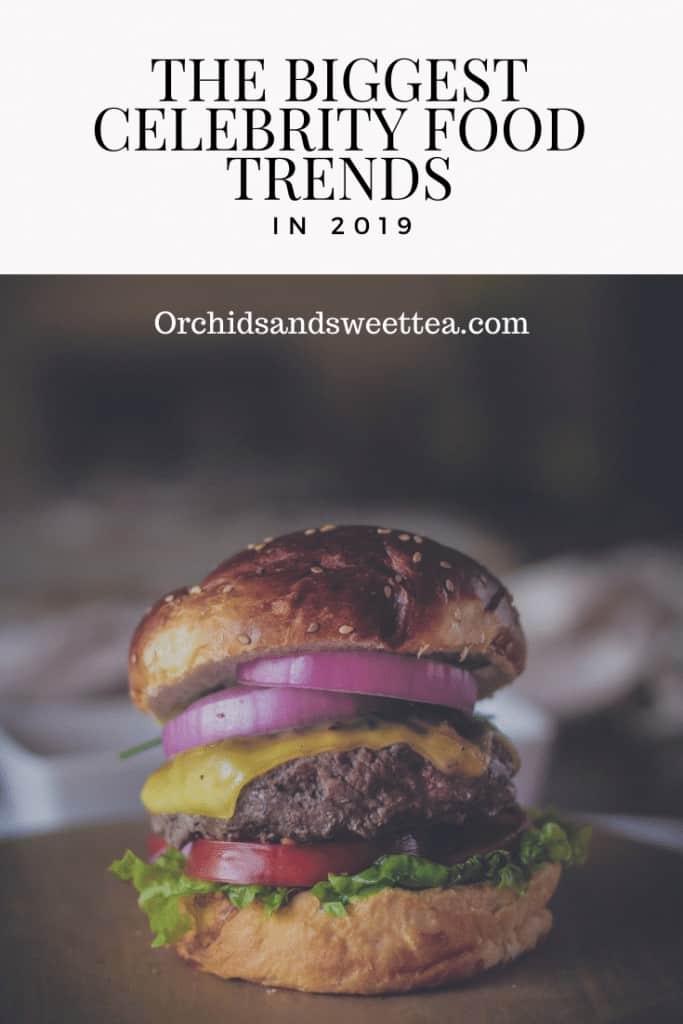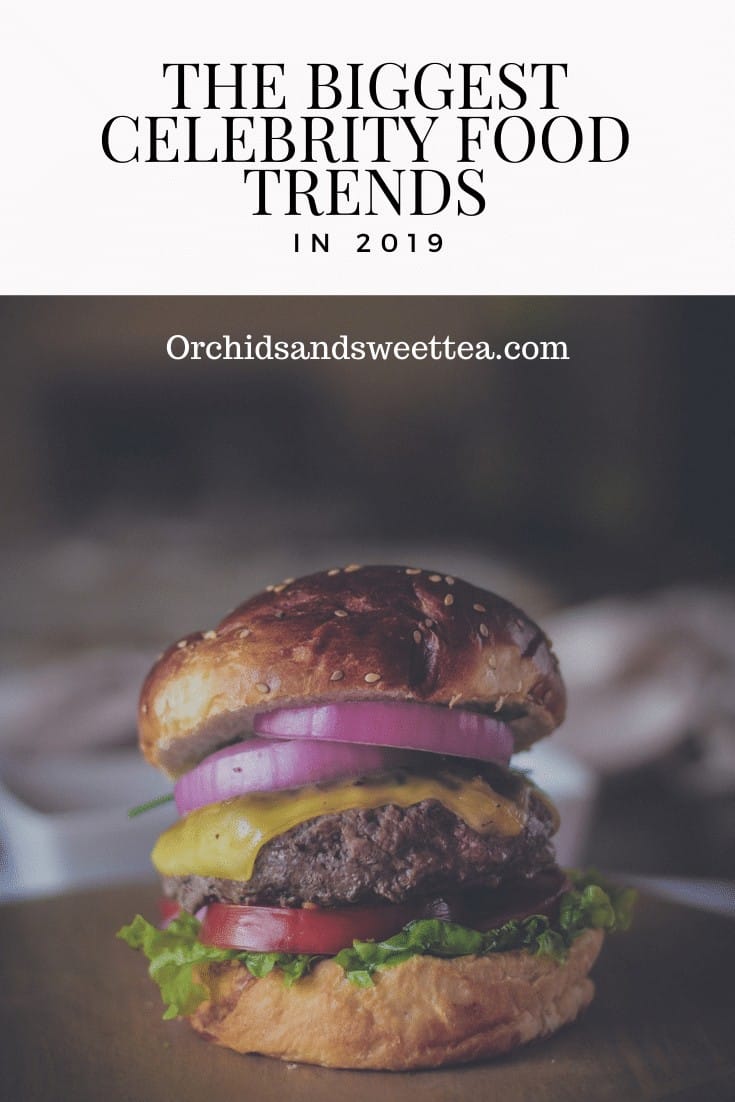 Looking for Some Healthy Green Leafy Vegetable Options?
When it comes to vegetables, there are so many benefits as we all know. While some veggies pack a greater punch when it comes to nutrients, we've curated a special list of our Our Top 12 Favorite Healthy Green Leafy Vegetables! Most of these are super popular while others are under utilized in many dishes. Lettuce Eat, Shall We?
Need Healthy Sugar Alternatives + Substitutes?
The Best Healthy Sugar Alternatives + Substitutes list is all about finding better ways to enjoy your favorite sweets without compromising your healthy lifestyle. For those who follow a vegetarian and/or vegan lifestyle, this lists offers a few great ideas to incorporate healthy sweeteners into your diet.
Need Ideas For Awesome Meat Substitutes?
Awesome Meat Substitutes to Try This Year is all about finding out the various ways that you can substitute meat on those days where you just feel like giving your usual eating habits a break or for those who follow a vegetarian and/or vegan lifestyle, this lists offers a few great ideas to incorporate in your diet. Plant Protein–the latest trend that has been transforming the current years into the years of "no-meat" which is just one of the many ways that you can say 'yes' to eating a whole diet and 'no' to eating meat if desired.
The Biggest Celebrity Food Trends in 2019.