When it comes to Sweet Teriyaki Chicken + Broccoli, the possibilities are endless; with taste that is! Trust me, this recipe is better than take out and is made in less than 30 minutes. Much like Sesame chicken, this sweet teriyaki chicken and broccoli is smothered in a sweet + slightly tangy sauce, with hints of ginger, and topped with sesame seeds. Pure perfection!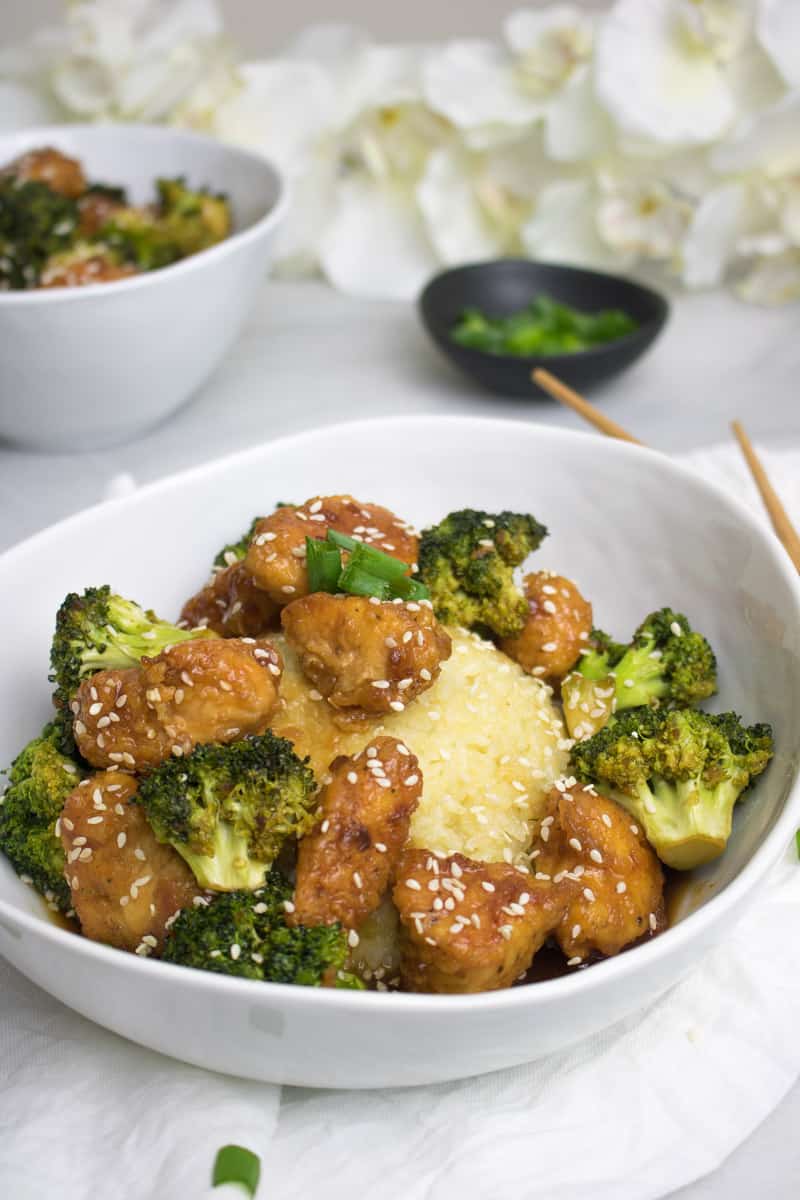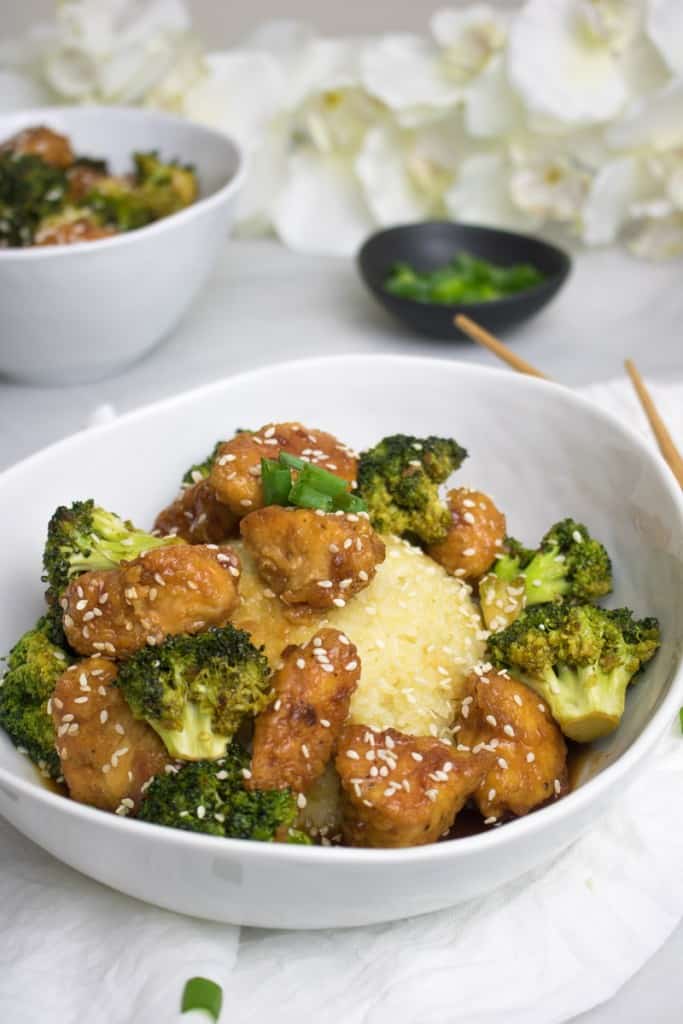 Yes, ya'll! I've decided to make my own take out and it was amazing! This recipe was fairly easy to make, except for the rice which was sushi rice and a little tricky to make at first.
Have you ever made sushi rice from home? It's super soft (almost slightly gooey), but it soaks up the teriyaki sauce REALLY well.
I decided to purchase it and try it out for an upcoming recipe that will be featured for this month, however, I tested the texture and cook time with this recipe and it takes a bit of getting use to. Haha.
Firstly, you have to soak the rice in water for about 30 minutes before cooking it (after rinsing it). That's a first for my rice cooking process, but hey!
Then once it's soaked, you have to cook it for about 20 minutes on low heat so that it simmers. Unlike most other rice, this rice actually doesn't dry out quickly and it still looks pretty wet once done. That's a bit confusing for those of us who are use to making other rices in a different way.
Anyway, once it has cooked for 20 minutes, you have to let it sit on the stove (tightly covered with your pot's lid) for another 10 minutes (with the heat off of course!), which I'm guessing activates something in the rice. Who knows! Haha.
But it came out nicely, so I'm happy!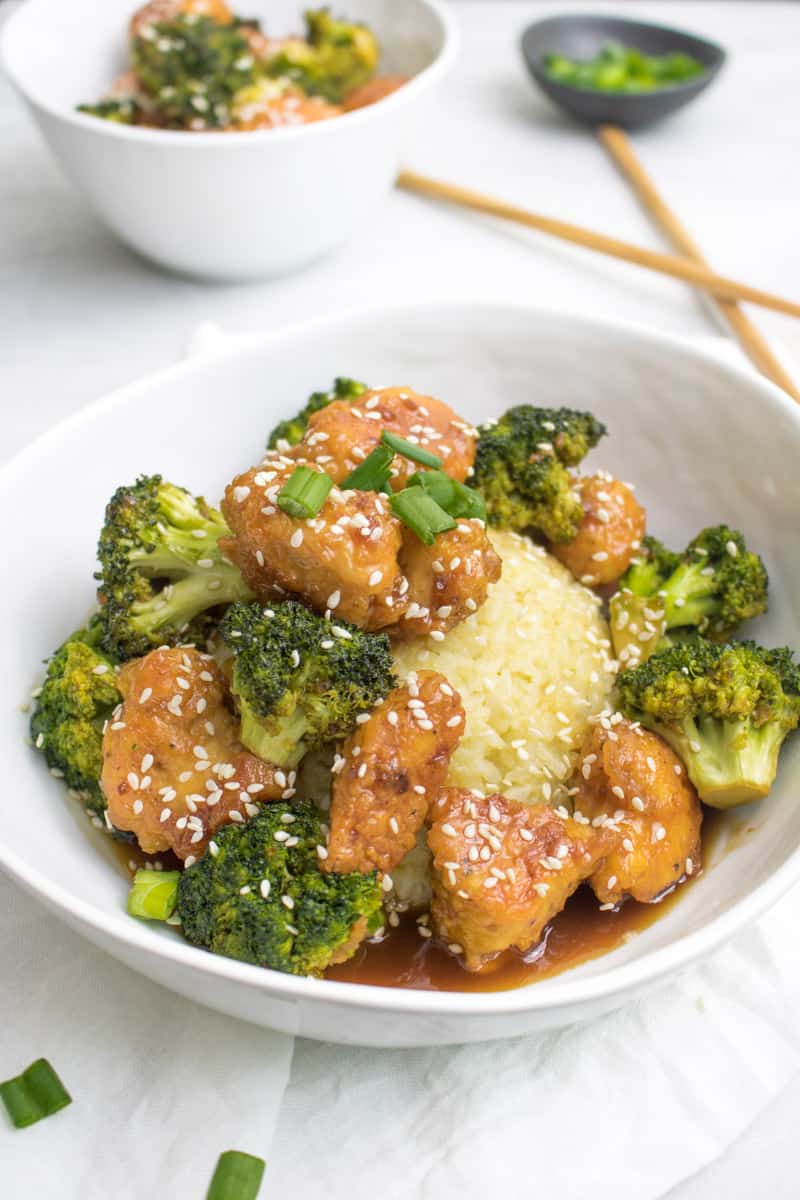 As far as the recipe goes, it's pretty speedy once you've crossed the sushi rice hurdle (if you decide to make this type of rice anyway).
You simply use teriyaki sauce, 2 large chicken breasts (diced into chunks), canola oil (for cooking), flour, 1 egg, corn starch, sesame seeds, a piece of ginger, green onions (scallion), honey, salt + pepper, and brown sugar.
The fun part about this recipe was using the chop sticks, however. It's super hard to do and despite how easy it looks when someone who has mastered it makes it seem—it's HARD! Haha.
Have you ever tried eating with chop sticks?
You can find these amazing chopsticks on Amazon.
Looking for other TERIYAKI FLAVORED RECIPES?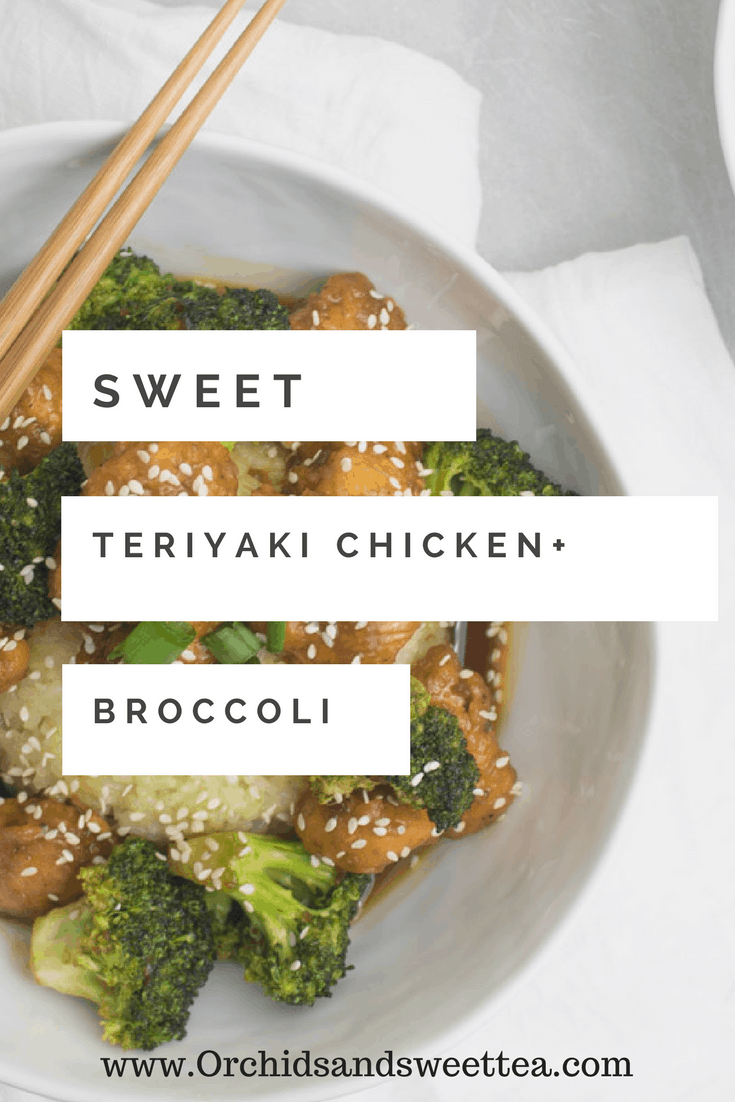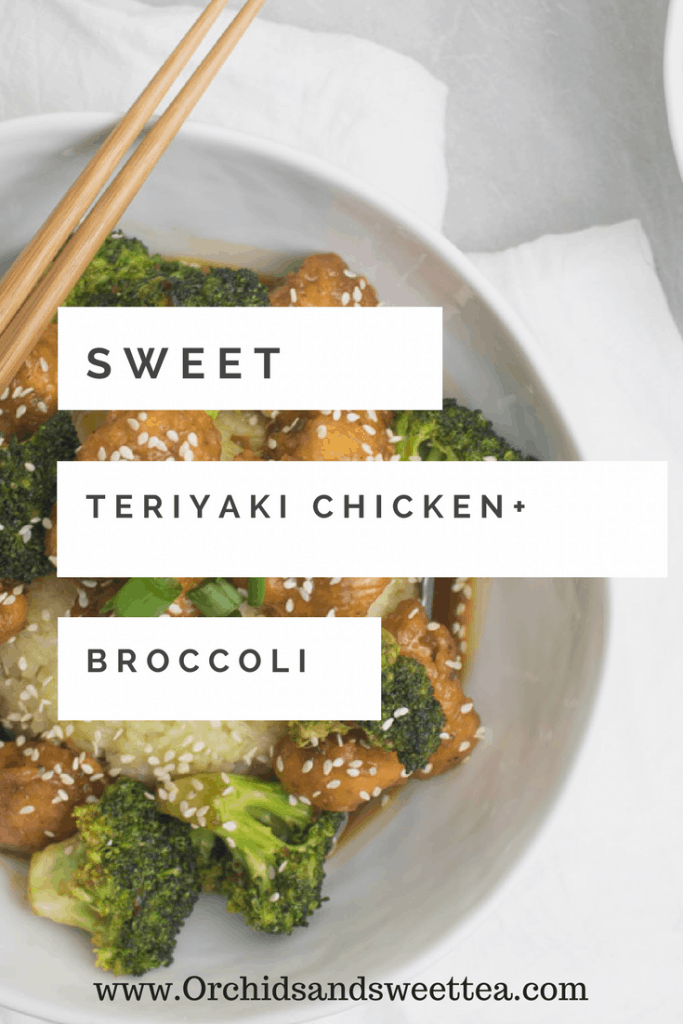 2

large

chicken breasts, cubed into medium chunks

1

Tbsp

vegetable oil

(See Notes!)

1/4

cup

teriyaki sauce

2

Tbsps

organic brown sugar

(I use Sugar in the Raw)

pinch of

salt + pepper

1/2

cup

organic all-purpose flour

(I use Bob's Red Mill)

3

Tbsps

honey

2

large

organic eggs, lightly beaten

(I use Organic Valley)

6

Tbsps

arrowroot starch + 2 Tbsps (for sauce)

(See Notes!)

1

Tbsp

ginger, finely minced

2-3

Tbsps

sesame seeds, garnish

2

medium

broccoli heads, chopped + slightly cooked

(See Notes!)

green onions (scallion), optional

2

cups

cooked rice, Basmati or Jasmine

(Cook according to packaging!)
Whisk together the teriyaki sauce, honey, and sugar in a medium bowl. Set aside. Preheat oven to 400 degrees Fahrenheit.

Heat the canola oil over medium-heat in a large skillet. Place the lightly beaten eggs, 6 Tbsps of corn starch, and all-purpose flour into 3 separate small bowls. Next, dip each chicken piece into egg mixture first, then flour (tossing it around to coat), and lastly in the corn starch (to fully coat some more). Repeat with each chicken piece until finished.

Add each chicken into the heated skillet (not too crowded) and cook, flipping them over to the opposite side after 3-4 minutes, until golden brown. Transfer cooked chicken pieces unto a baking sheet and place in the oven for another 10 minutes until fully cooked through and crisp.

First add minced ginger to skillet and let it sauté until fragrant. Next, add sauce (that was set aside earlier) to your skillet and bring to a boil.

Whisk together warm water and 2 Tbsps of arrowroot starch in a small cup, until corn starch is fully dissolved and add this mixture to your sauce. Stir until sauce thickens. Remove chicken pieces from oven and add them to the sauce, tossing until fully coated. Add cooked broccoli and toss again. 

Remove from heat and serve over rice and top with sesame seeds and green onions, if desired.

Bon Appetit!
STORAGE: Leftovers are best kept in a tightly sealed container and refrigerated for up to 3 days. BROCCOLI: Quickly boil or steam your broccoli for a few minutes until "al dente". DO NOT COOK UNTIL SOFT! Once cooked, drain, and add to a large bowl of iced cold water immediately to stop the cooking process. Resume with recipe. RICE: You can choose to boil your rice in water, however, for greater flavor—-you can use part chicken stock and part water. OIL: Instead of vegetable oil, you can also use coconut oil, if preferred. STARCH: If you do not have arrowroot starch, feel free to use regular starch.
Sweet Teriyaki Chicken + Broccoli.