This no-churn S'mores Ice Cream is truly a divine recipe! With the holiday season in full effect, what better way to enjoy some nice chocolate than in ice cream, right? Extremely smooth, velvety, and full of s'mores flavor, this recipe is a sure winner in any house! The best part about it—-it only requires FIVE ingredients to make everything (that includes the Graham cracker + Chocolate). It's that easy!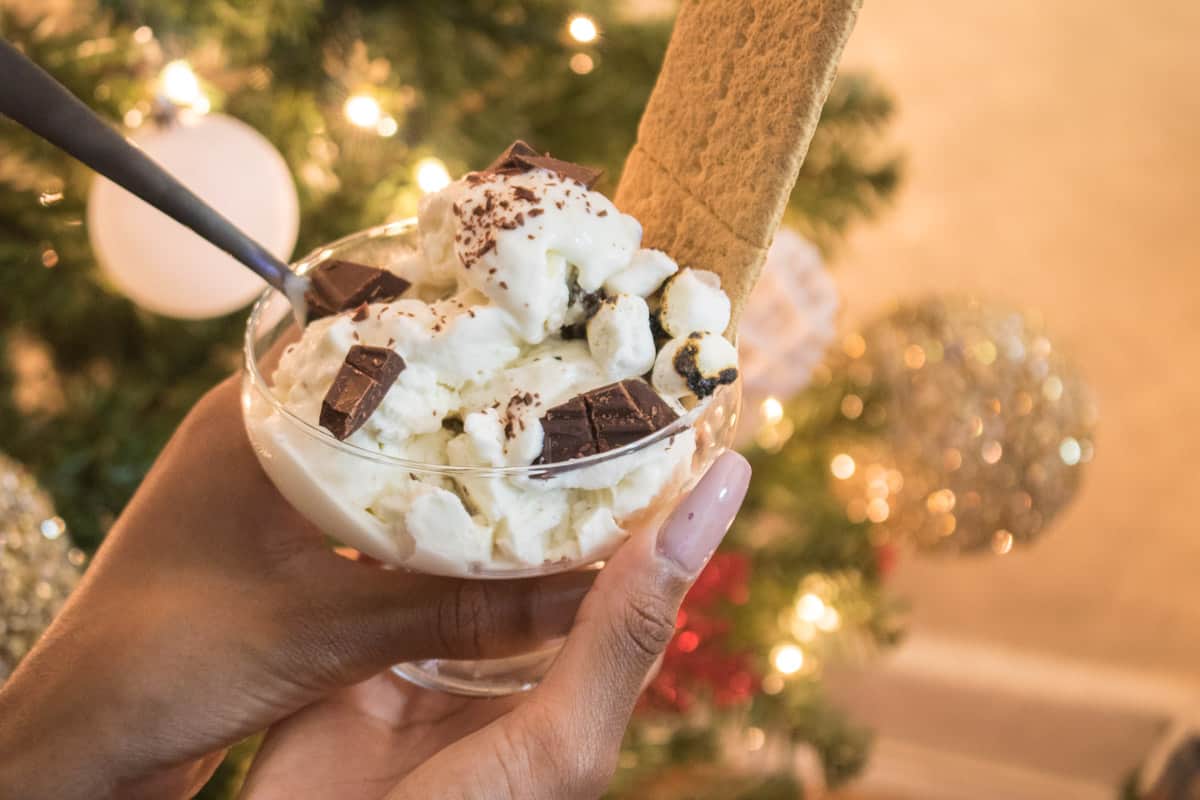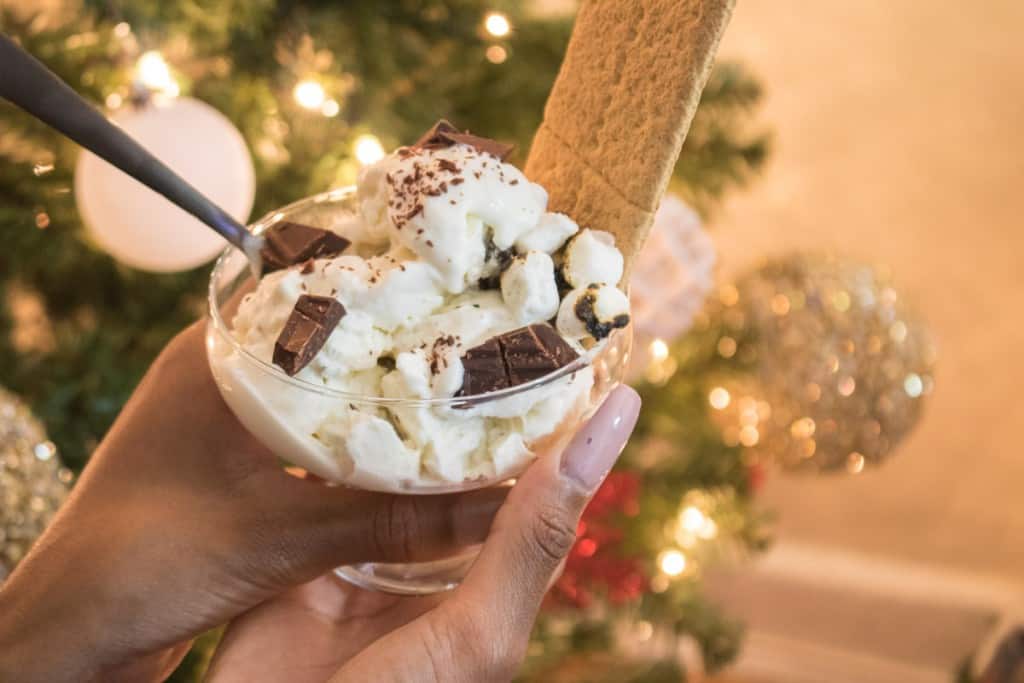 So, I'm definitely falling in the swing of things and the holiday season, which Christmas is fast approaching, I might add.
I've already begun my Christmas shopping (finally!) and I've been brainstorming a ton of holiday recipes, which I'm super excited about! There's going to be a lot of experimenting with flavors to end off the year!
But I'm most excited about making my first ever Gingerbread cookies!
This is has always been a childhood dream of mine, so I'm ecstatic to be doing it with my little guy this year now that he's more aware of the meaning of occasions and activities.
I got my hands on a few gingerbread men cookie cutters so I'm ready! Anyway, I chose to give ice cream a second go-round and I think that I nailed it pretty nicely if I do say so myself. Haha.
You can find my first attempt here: Butter Pecan + Almond Ice Cream.
While this recipe isn't vegan or dairy-free, I did choose to use organic ingredients for a healthier option. It was GOOOOOD! Can you tell?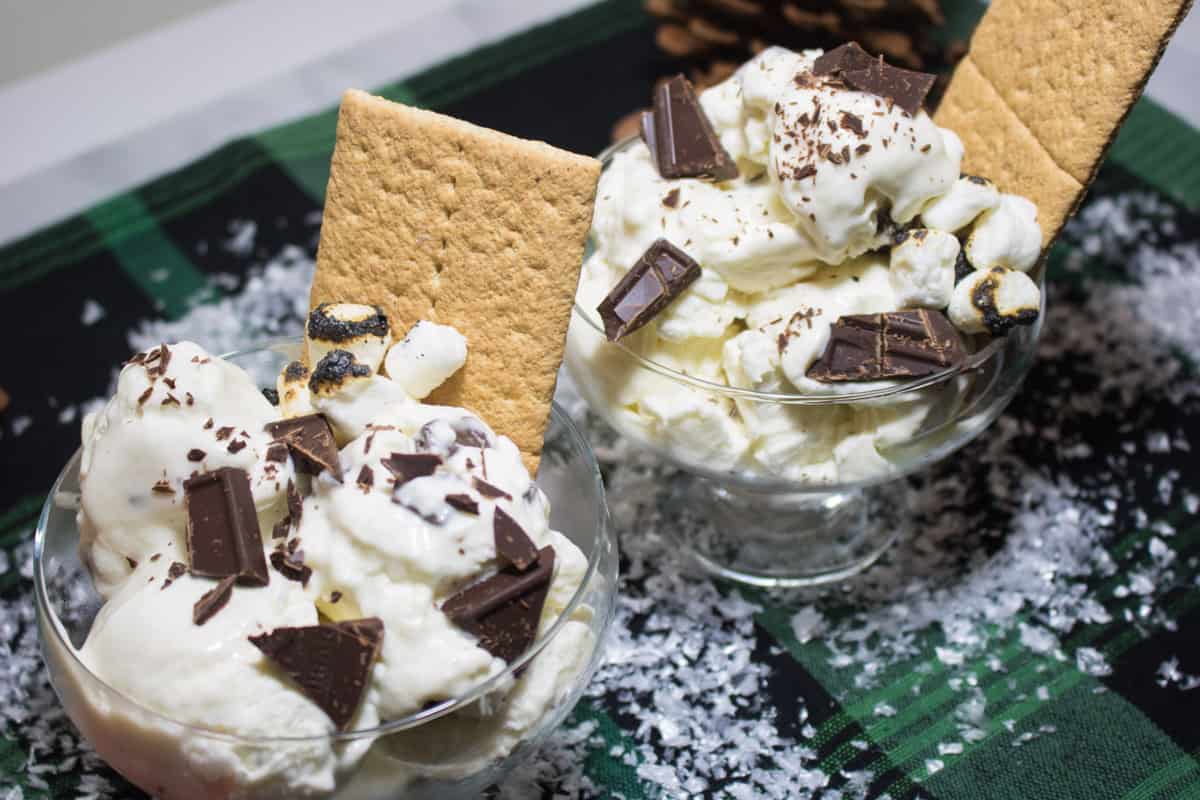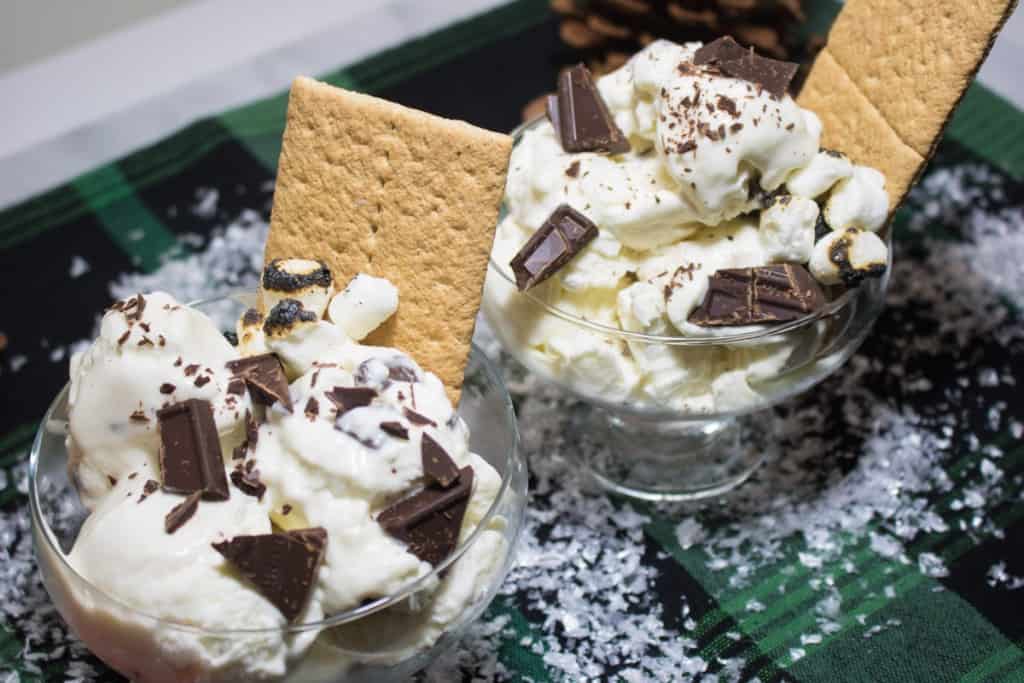 The Ice cream's base is marshmallow, which I achieved this by roasting 2 cups of marshmallows in the oven for a few minutes and then folding them into the batter.
This was my way of making a S'mores inspired dessert in a cup without making the actual sandwich! The best decision I made, ya'll!
The gooeyness of the roasted marshmallows gives this ice cream another level of creaminess that cannot be denied.
Then I chose to add a cup or so of chopped chocolate—Ghirardelli semi-sweet Chocolate Baking Bar to be exact! You can find it at Target, Amazon, and other retailers.
I actually fell in love with this brand's chocolate because the taste is so premium. You should definitely try it if you haven't done so.
Besides that, I kept things pretty traditional with a stick of Graham Crackers (you can crush a few to add to the bottom of your cups as well for more cookie flavor) and a few marshmallows on top. Wallah!
I SCREAM, YOU SCREAM, WE ALL SCREAM FOR ICE CREAM!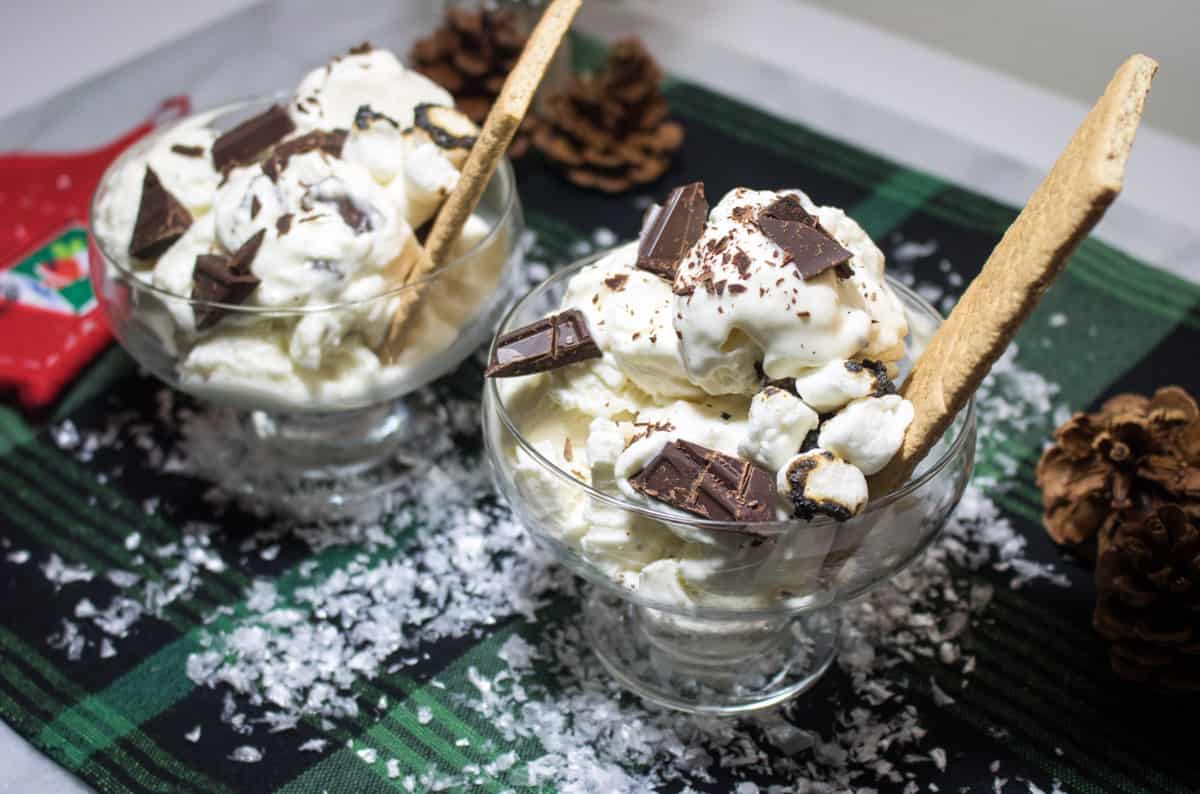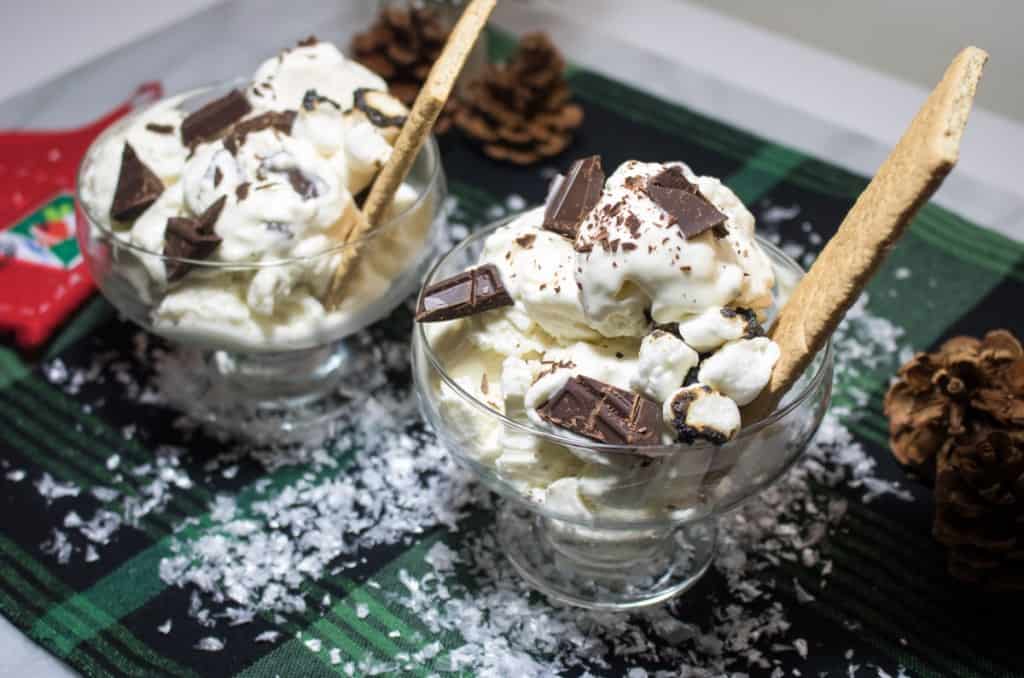 Well, let me get to the recipe so that you guys can try it for yourselves! Enjoy.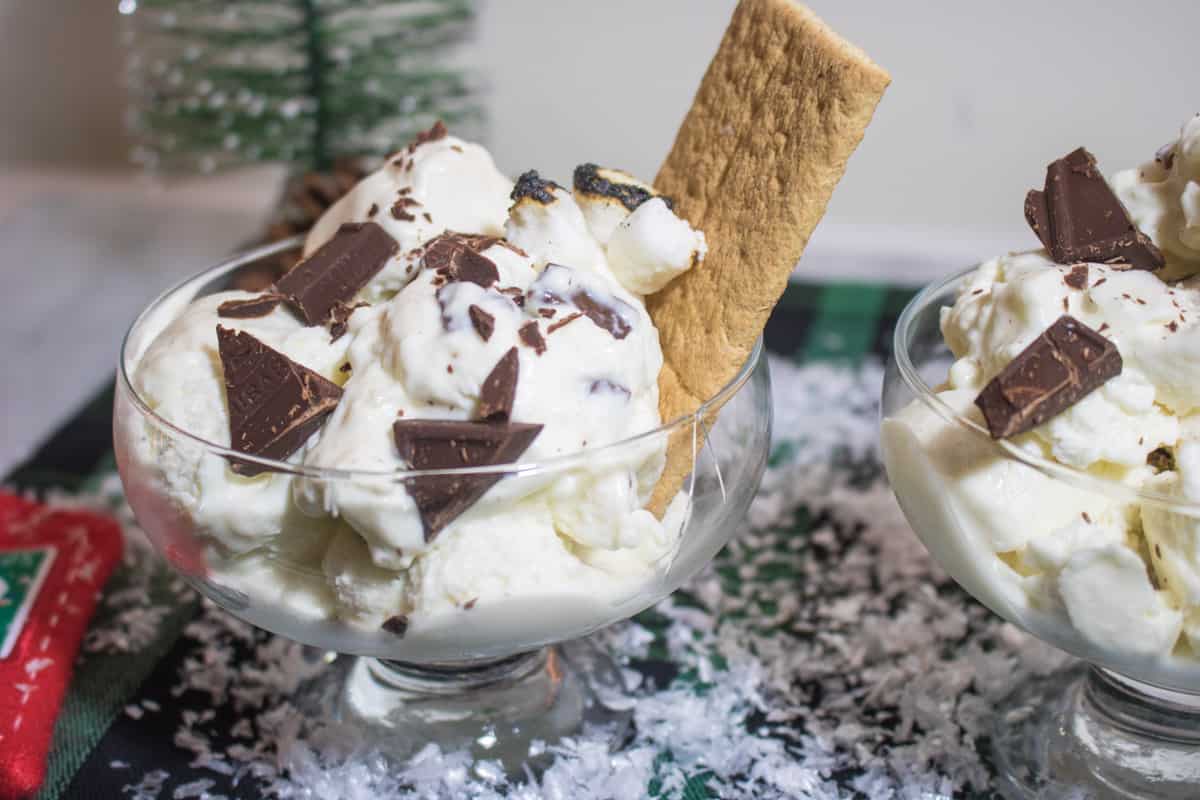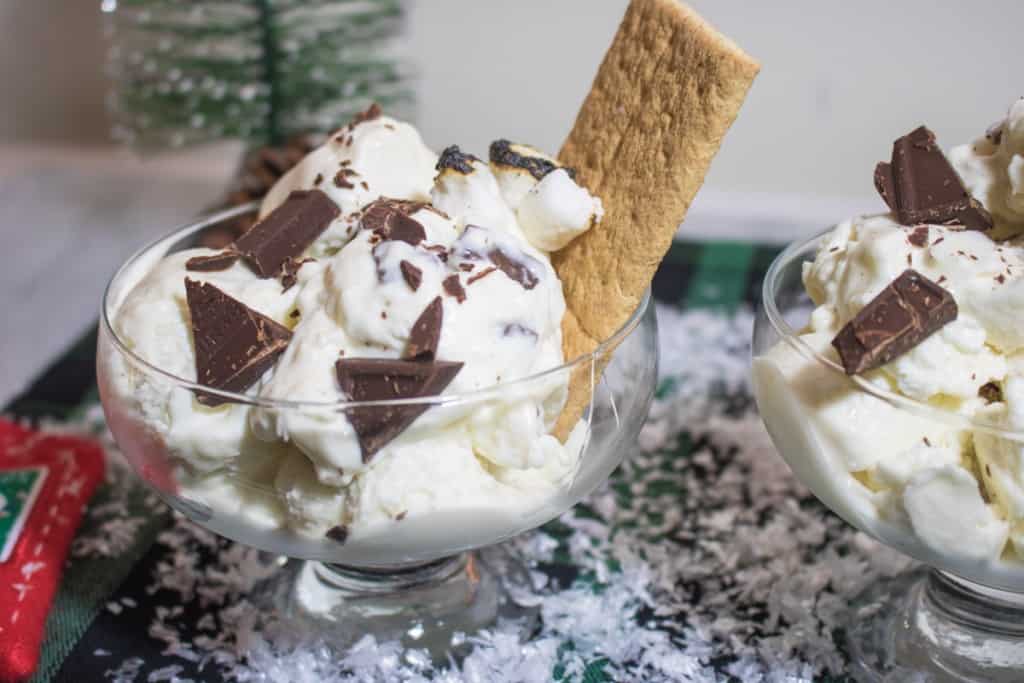 2

cups

organic heavy whipping cream

2

cups

mini marshmallows

(set aside few extras for garnish as well!)

1

can

sweetened condensed milk

(I used the Eagle's brand)

1

box

graham crackers

(for garnish)

1

brick of

Ghirardelli semi-sweet chocolate bar
In the bowl of an electric mixer, whisk together the heavy whipping cream on high speed for about 5 minutes until fluffy and stiff peaks form.

In the meantime, add marshmallows to a baking sheet lined with parchment paper and bake on 400 degrees Fahrenheit for 4 minutes.

Next fold in the sweetened condensed milk with a spatula until well incorporated. Add roasted marshmallows and continue to fold until incorporated.

Chop half of the 4oz chocolate bar into small pieces and add to the ice cream mixture, folding them in as well.

Pour into a 9x5 loaf pan and cover with foil paper and freeze for 6 hours.

To serve, remove from freezer and scoop ice cream in prepared cups, adding graham crackers, a handful of marshmallows (roasting the tops if desired) and more chocolate for garnish, if desired.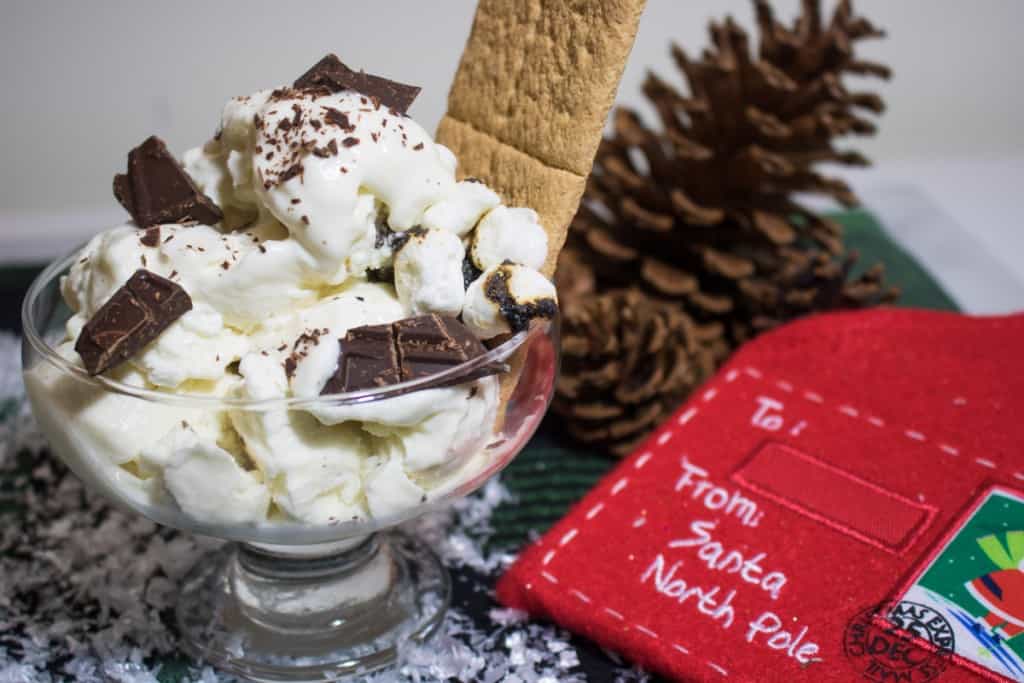 Looking for a nice vegan alternative for the holidays? Try my Dairy-Free Blue Velvet Donuts that are a must!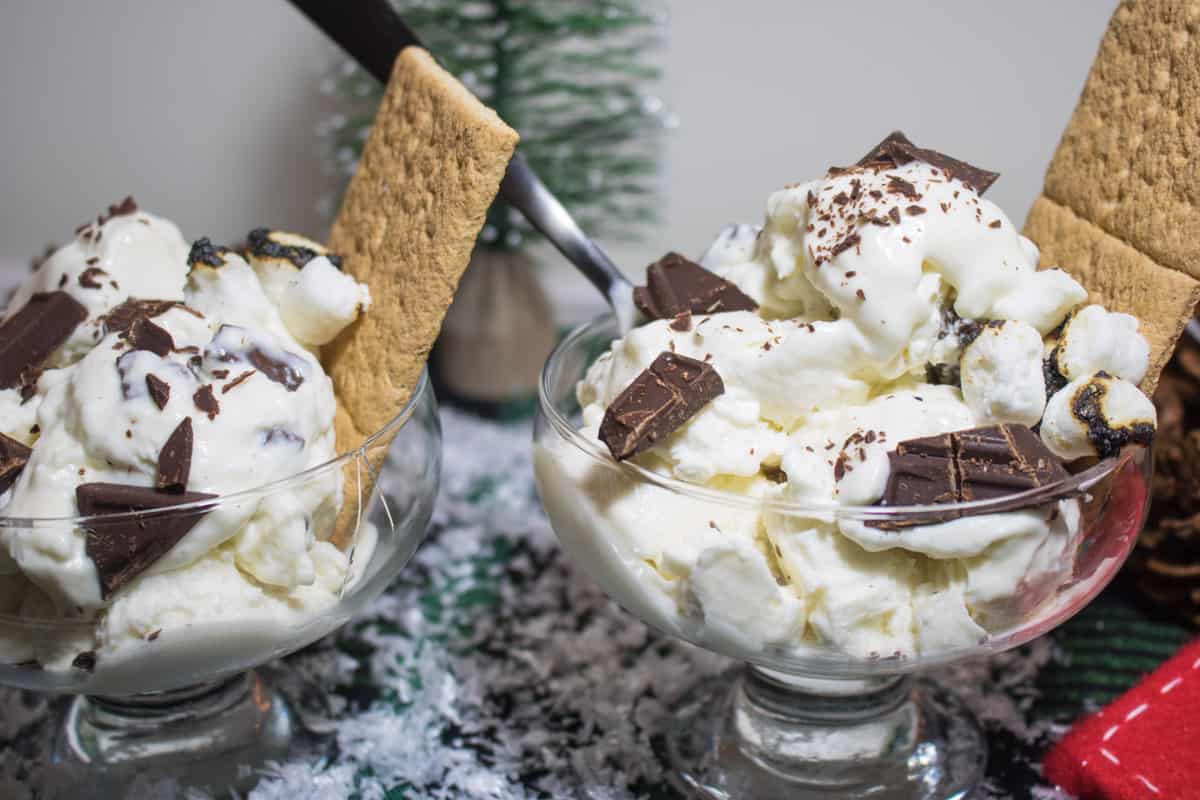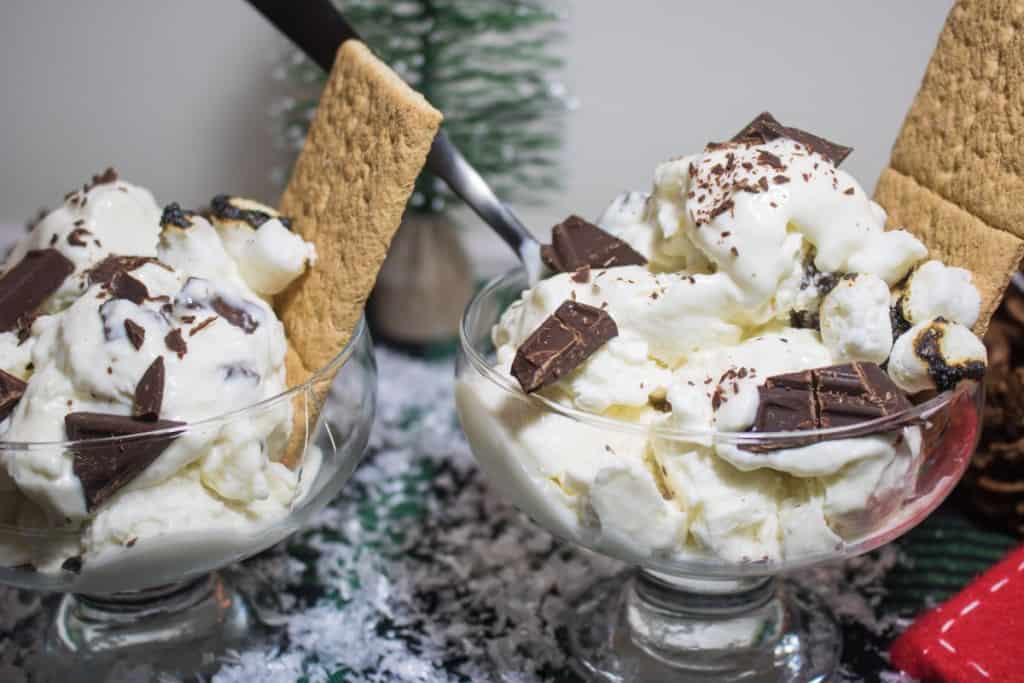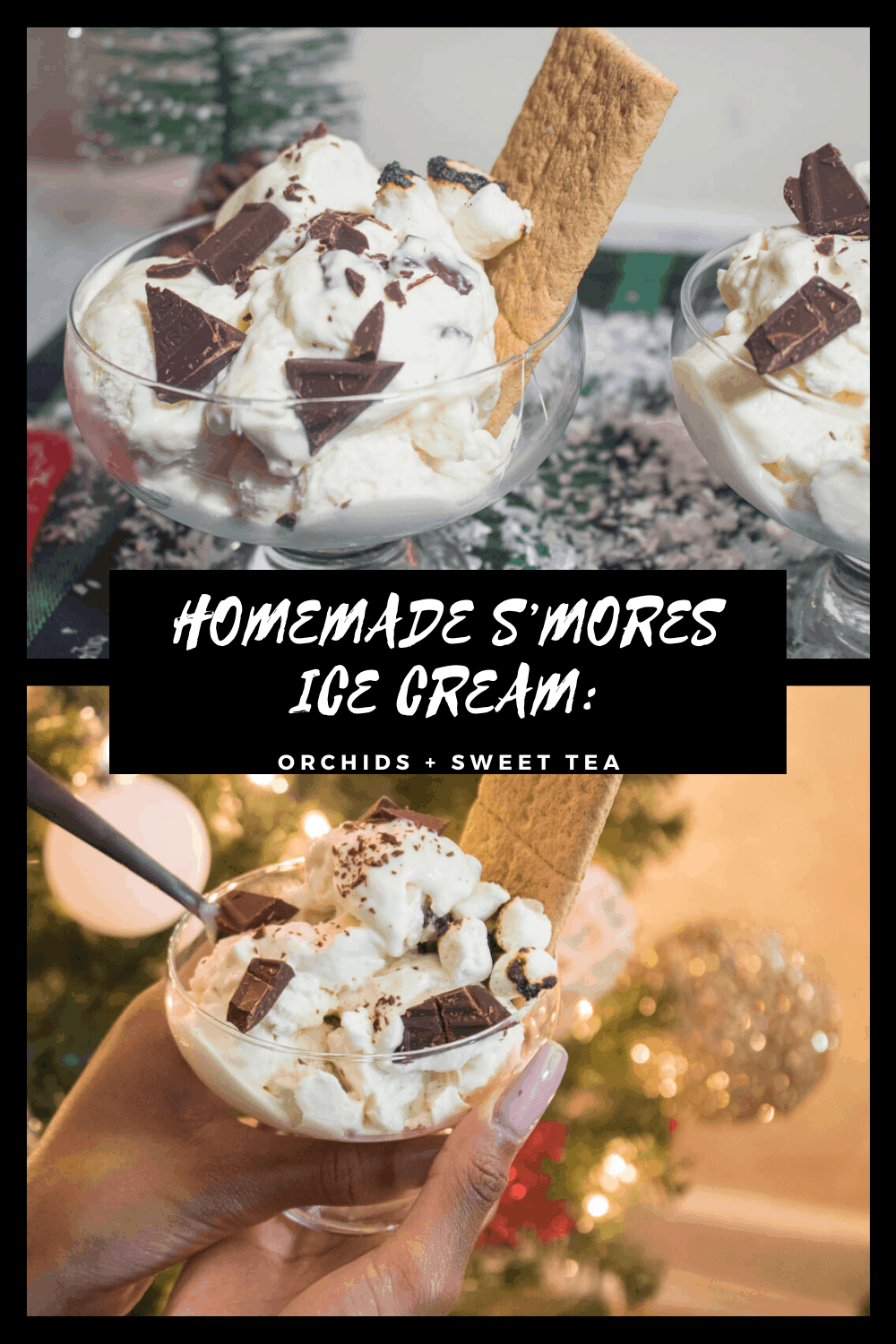 Homemade S'mores Ice Cream: No-Churn Required.