Back to School has officially begun and there's nothing more pleasurable than seeing all the little (and big) kids going to school in their uniforms or best back-to-school outfits. More importantly, it's such a tough task to ensure that your child eats healthy once they are out the house and away at school. In their minds, bringing lunch from home may seem "bland" and "out of style", let alone bringing a healthy lunch.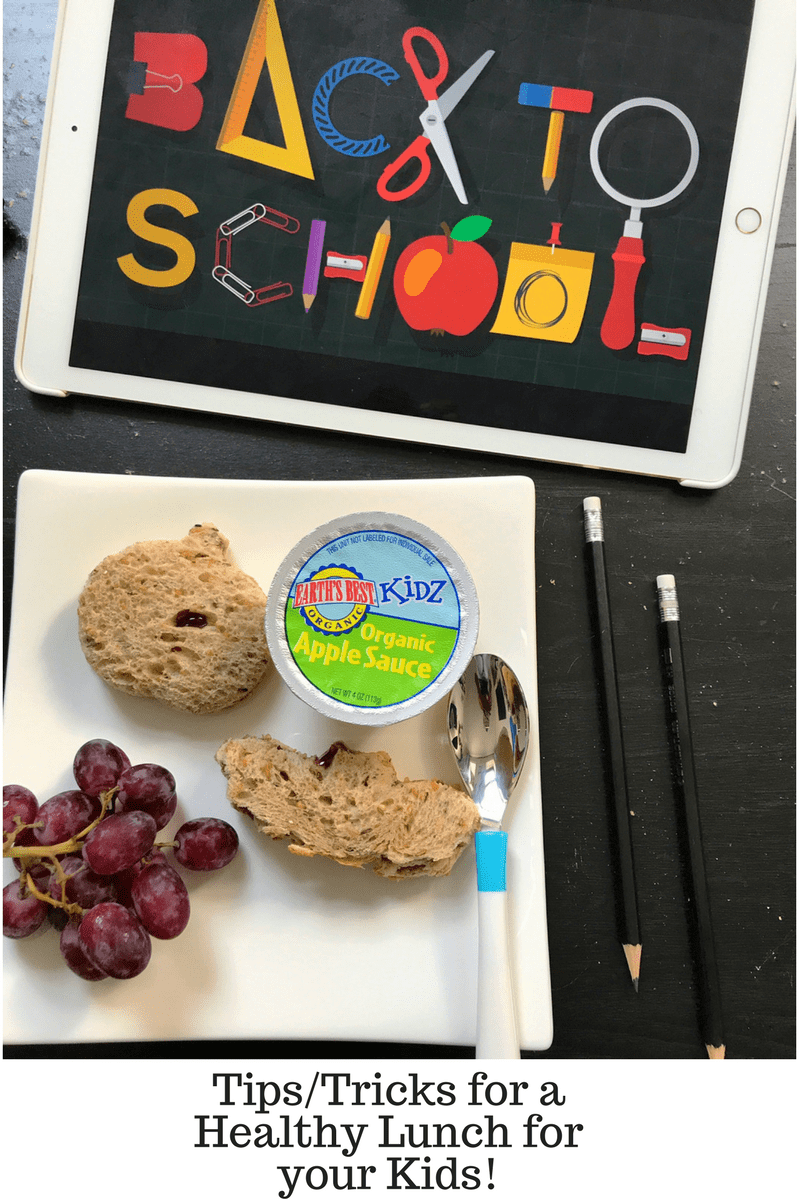 Sponsored Post: This post is sponsored by Skinny Pop Popcorn, but the content and opinions expressed are all based on my genuine love for this brand and are my own. Thanks so much for supporting the brands I love.
 But it doesn't have to be! Although my little guy doesn't attend school just yet, I've learned a few tips/tricks that help to keep him interested in healthier choices, rather than all the other stuff!
Granted, kids will be kids, and an occasional sweet treat or unhealthy snack here and there will be inevitable. However, my goal is always to make healthy eating look and feel "cool".
So, if you're a Mama (or Papa!) struggling to get your child to remain engaged in eating a healthy lunch from home, rest assured, I have a few Hacks that can do the trick:
Keep it Fun and based on your child's preferences and personality.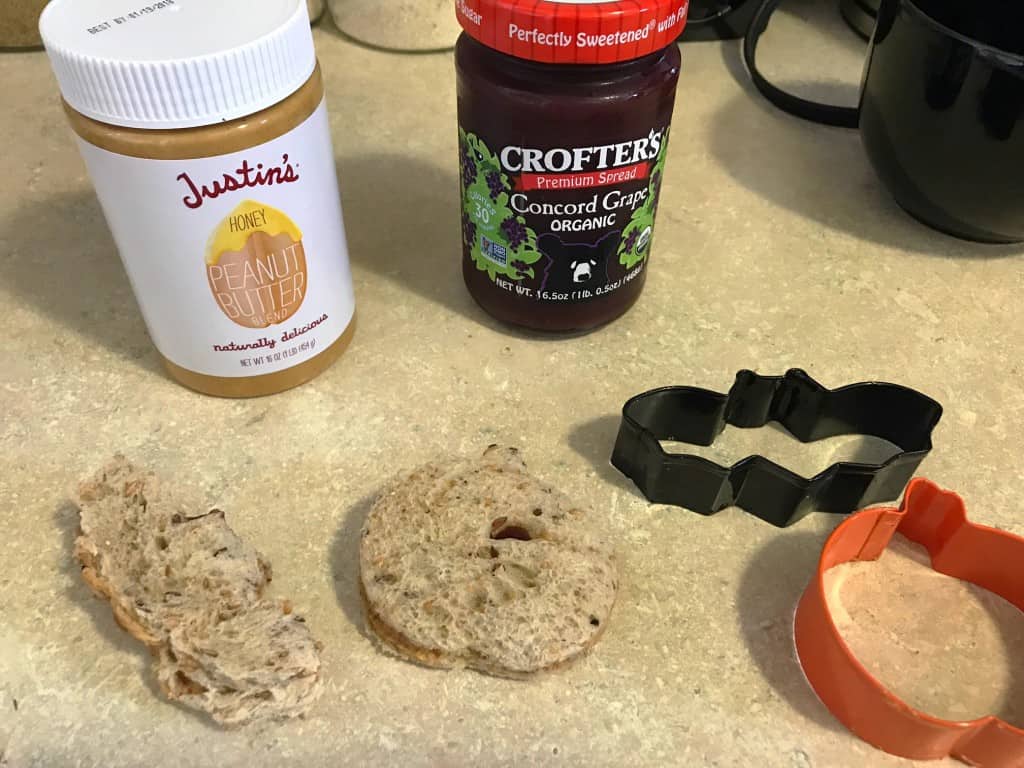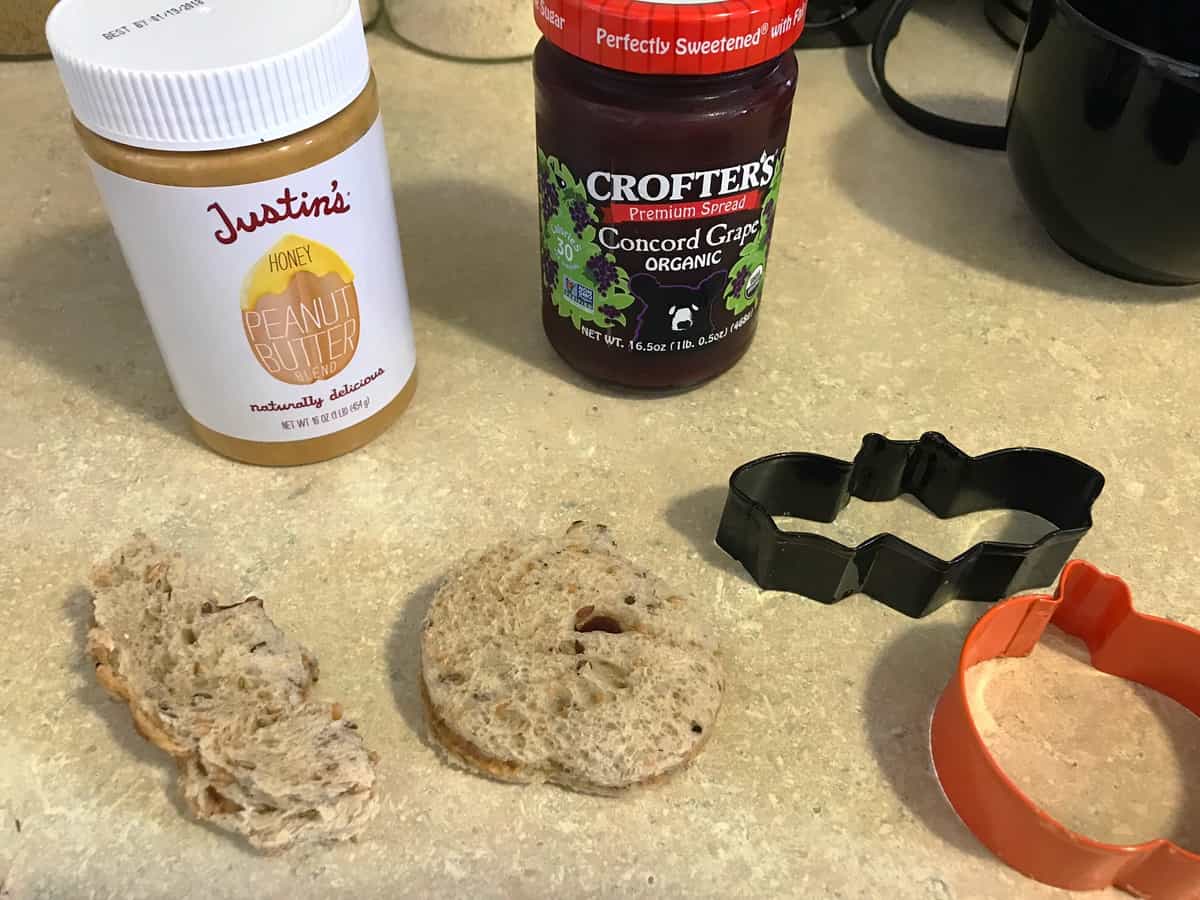 Whether it be a Peanut Butter + Jelly sandwich or a Chicken Sandwich (or something else), be sure that you keep your child's preferences in mind. Does your child prefer having the crusts cut off or their bread toasted or maybe they'd prefer less Mayo or cheese.
If you already know this, then apply it to their lunches. This keeps them satisfied and ready to give it a try in the first place. Also, don't forget to make your sandwiches into nice shapes and characters (for the younger kids) or slice them in halves to make it easier to eat (if your child isn't so young).
For a healthy touch, I prefer to use organic whole grained bread instead of white bread and I like to use organic ingredients as well (the peanut butter, jelly, etc.).
For your PB + J, why not add sliced Strawberries or berries to the top (or on the side), depending on the flavor of the jelly. Maybe fresh grapes for a grape-flavored jelly? Fun, but healthy!
Use their breakfast favorites as their lunch too!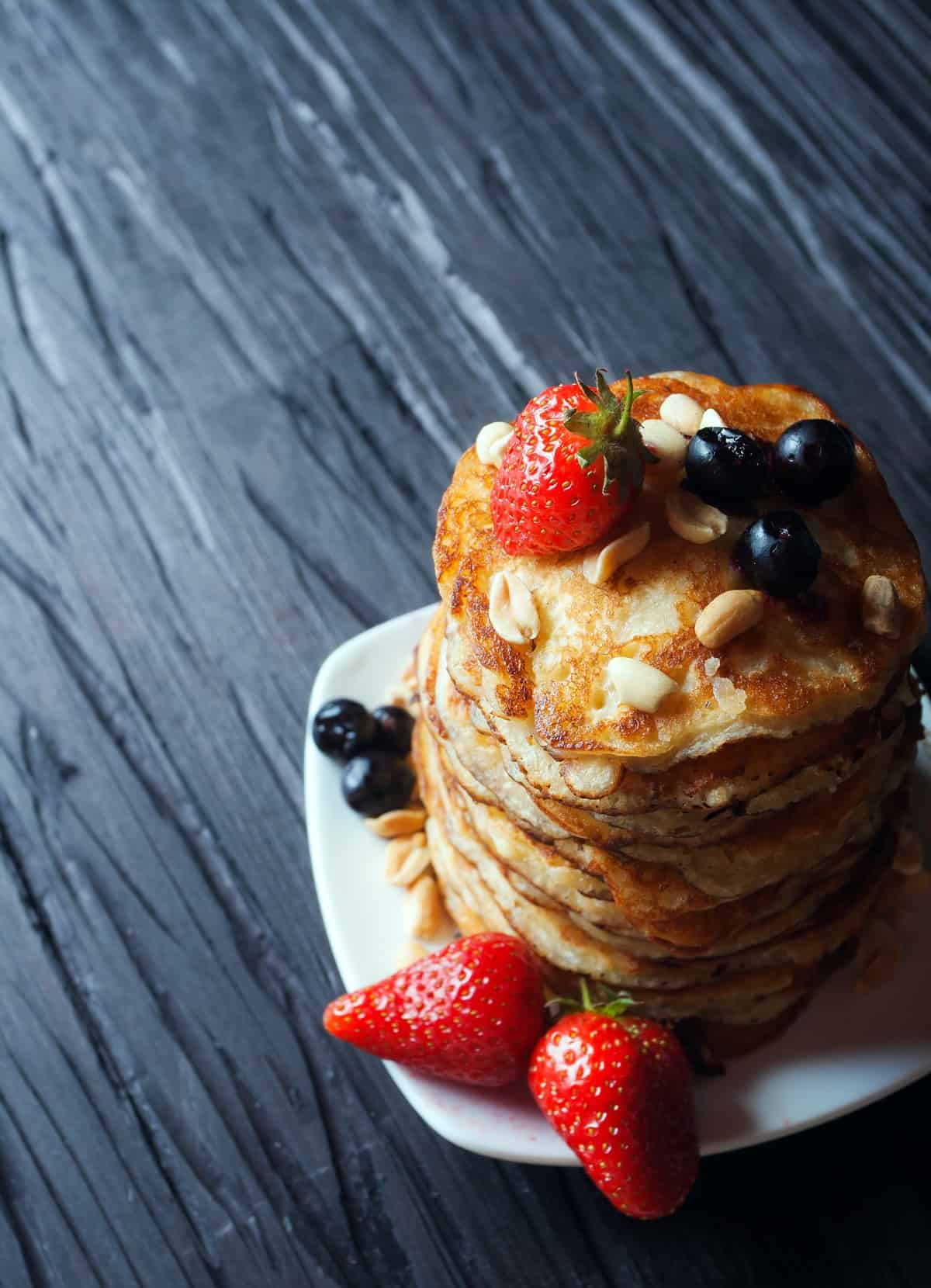 So, my little guy enjoys waffles and he also LOVES cream cheese and jelly on an English muffin. OK, so technically such foods are mostly eaten during breakfast, but who said breakfast couldn't be eaten for lunch as well?
Don't we (as adults) sometimes eat breakfast dishes for dinner? Haha! I'm guilty of doing this! Anyway, to keep your child engaged and ready to eat a healthy lunch, why not use their favorite breakfast item (if they haven't already eaten it for the day) and add a bit of fruits or a healthy side (such as applesauce, pudding, yogurt, etc.) and WALLAH!
Oh, And if your child doesn't like cream cheese, you can substitute with peanut butter instead and even substitute English muffins for Gluten-Free bread (for those who are allergic to Gluten). You got yourself a healthy lunch and a happy kid! WIN, WIN!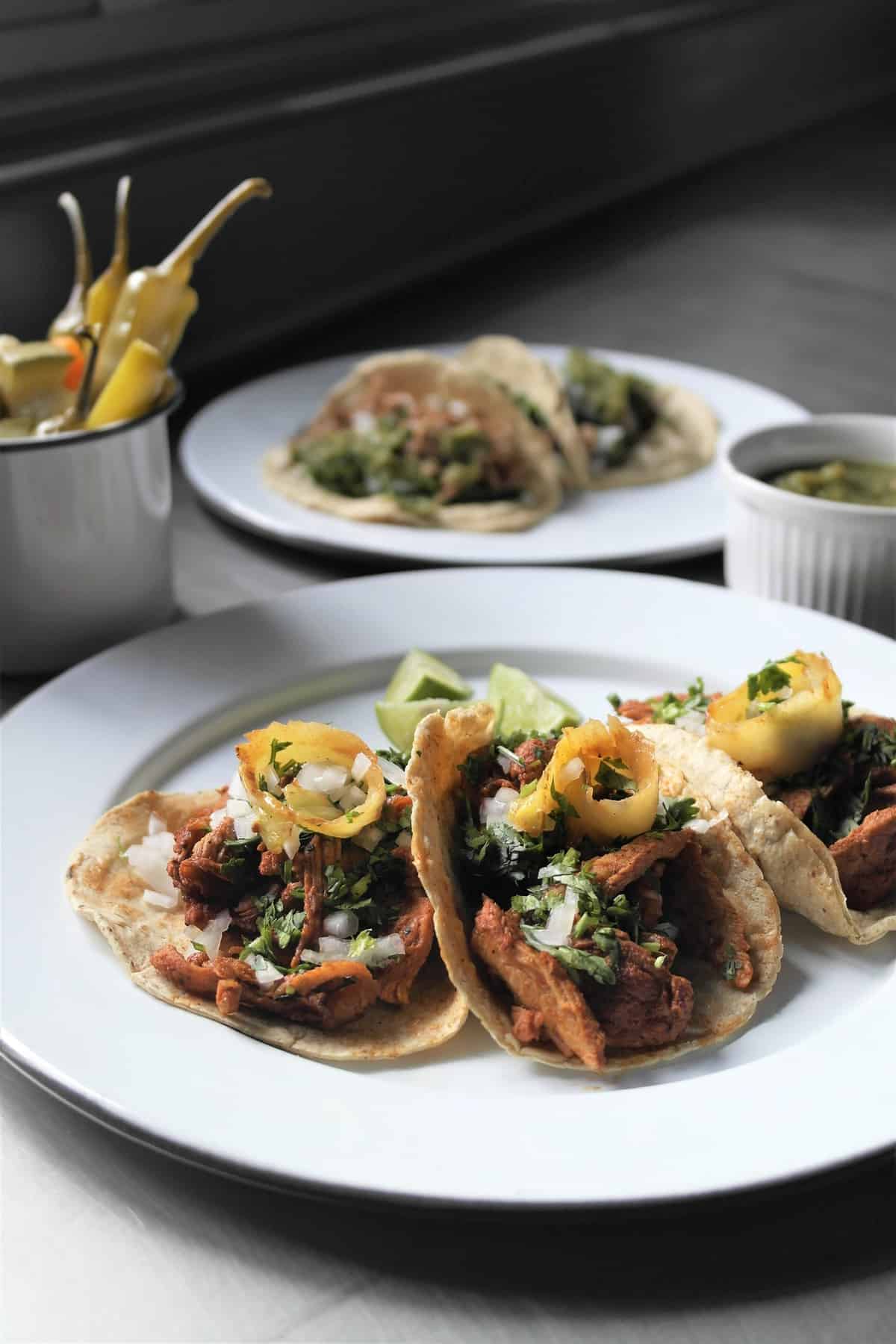 One of the things that I've learned to do with anything healthy (especially veggies) is to give it flavor!
The key is to not let vegetables or anything healthy taste or look bland. It doesn't have to take you a lot of time to make more interesting dishes that are healthy. Plus, I find that making certain things the night before helps out a ton! Kids don't understand (or care) that things are healthy for them.
They just go by their taste buds and what "looks" appealing. My little guy is a huge Visual eater, therefore, I make sure that certain healthier ingredients (that usually bring more hesitation) look and taste delicious.
A few other great ideas are my Brooklyn-inspired Chickpea burgers in which the "burger patties" can be made the night before so that the morning is spent assembling and adding any preferred ingredients.
For the kids who love pizza, I've made a great Gluten-Free Pizza that was topped with chicken, spinach, and broccoli. Super healthy, but fun and greatly flavored. The great thing about pizza is that it can be topped with anything that your child prefers and does not have to include the same ingredients every time.
Keep it simple sometimes.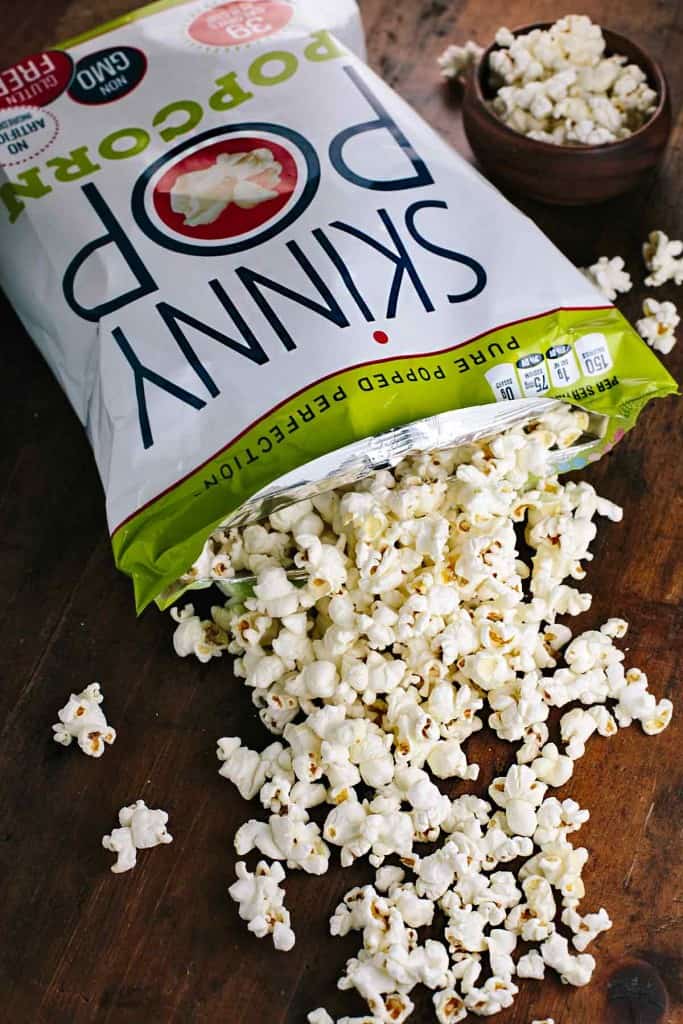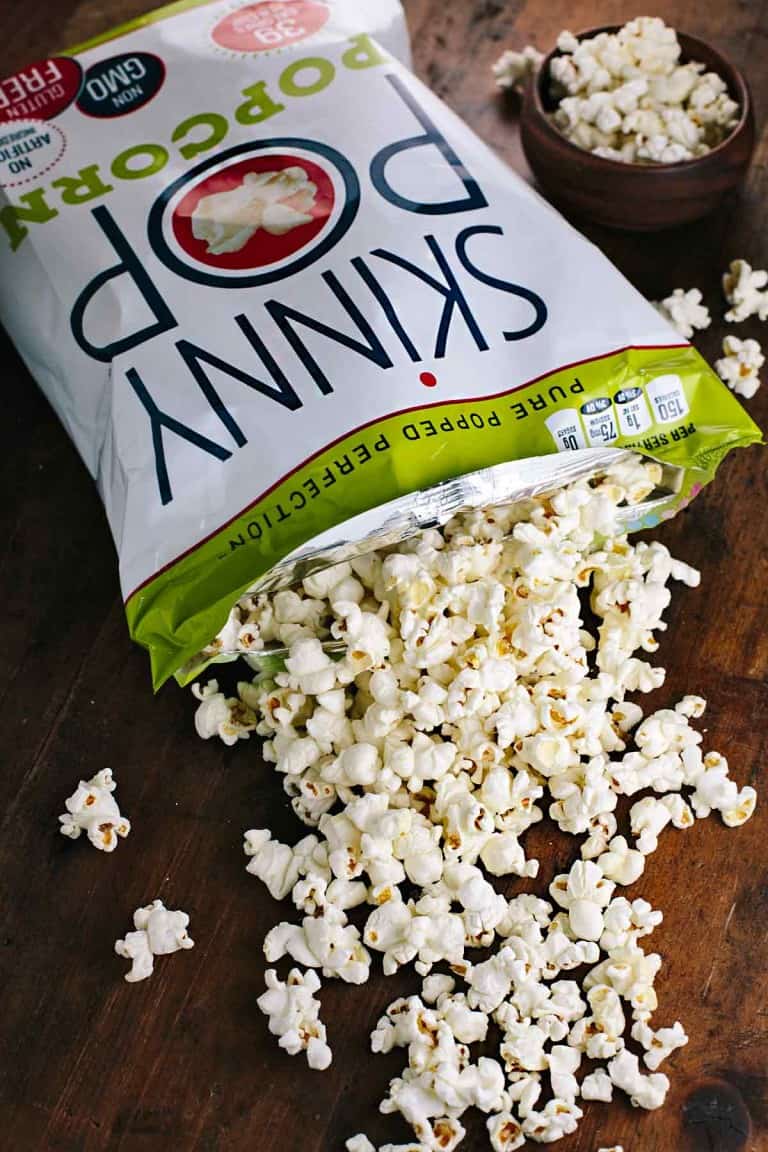 Rather than purchasing the standard lunch-able or cracker and cheese pre-packaged combo, sometimes you can just keep things simple but healthy, by choosing a great box of crackers and slicing cheese on the side.
Maybe even add grapes or another healthy side (that your child prefers) to balance the salty and sweet! Oh and let's not forget to add a few handfuls of SkinnyPop's popcorn as a nice light touch to your kid's lunch.
I often prepare this for my little guy on the days that he's either had a big (or late) breakfast or if he just doesn't seem to be in the mood for a huge lunch. He enjoys his SkinnyPop popcorn (and so do I. Haha!), especially since they come in a large variety of flavors---Original + Aged White Cheddar are our personal favorites!
It's a nice meal for them and can be pretty substantial once other healthy sides are added to the mix. I've also used Hummus with crackers (Recipe: here) minus the jalapeno unless your child enjoys spice (for the big kids of course) and you can also make your own nachos (Loaded Nachos), perhaps on a Friday (to end the week with a BANG and something fun).
Just be sure that your child is able to refrigerate this one, since it does have cheese.
Add a little sweet treat as a reward.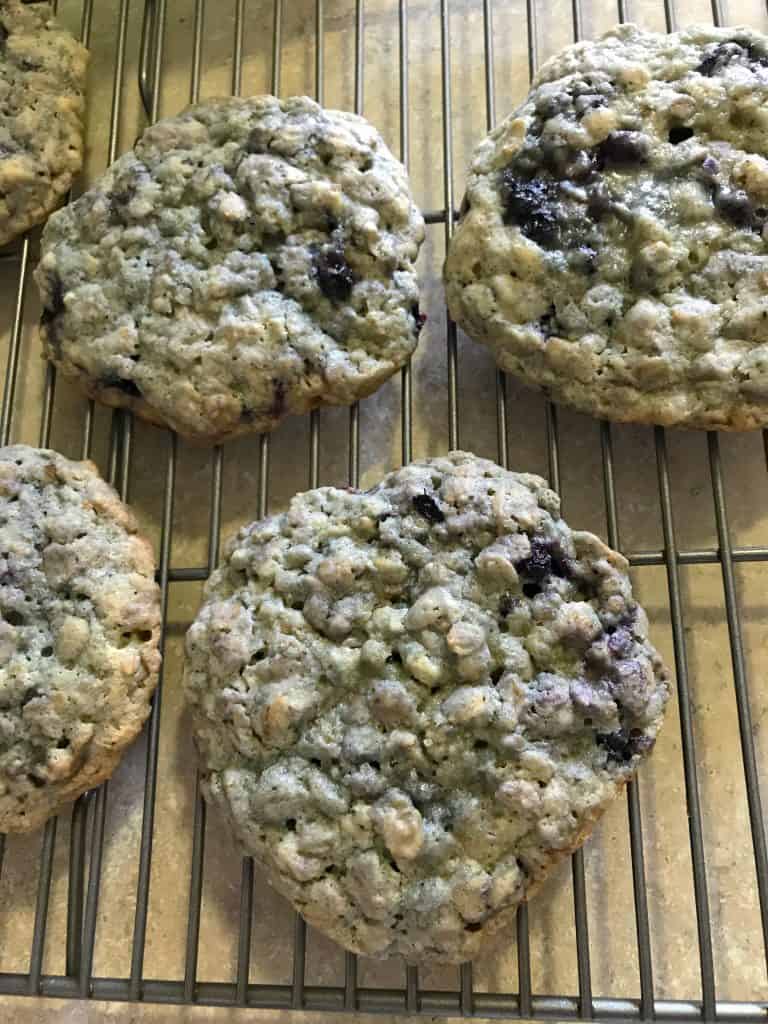 Now there's absolutely nothing wrong with a little sweet treat in addition to lunch as long as it's healthy! Having a toddler has shown me just how much kids love sweets!
While too much sweets is never a good thing; I am a believer in adding a small sweet treat with my little one's lunch to keep him opened to eating healthy continuously without feeling completely deprived.
I recently made these Blueberry Old-Fashioned Oatmeal cookies and my little guy loved them! I felt good because they were healthy and made from healthy ingredients and he was happy because they were sweet! Haha. 
But If you're not able to make your own sweet treats like I do (whether it be due to time or not being so handy in the kitchen), you can always purchase healthier sweet treats such as applesauce, a healthy juice, fruit snacks, jell-o, homemade cookies, muffins, fruit, energy balls, you name it!
There are so many things that can be easily made into a healthy reward for your child's sweet tooth.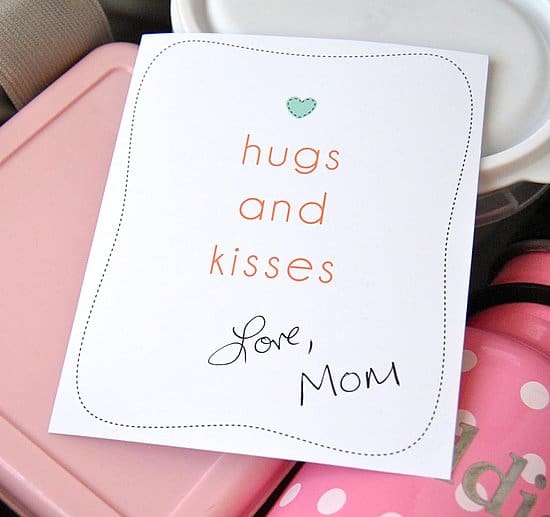 Unfortunately, my little one has not reached the stage of being able to read, but when he does, I plan on leaving him a little note ever so often.
Personally, I believe that small gestures like these, reminds your child not only of how loved he or she may be, but also the amount of love that was put into creating their lunch.
This good feeling will encourage them to enjoy their lunch and also make it that much more interesting. Who wouldn't want to receive a loving note before every meal? And if you're like me and your little one isn't big enough to read yet, then add their favorite little toy to their lunch bag to put a smile on their face.
Or perhaps give them a tighter hug or bigger kiss when you give them their lunch bag. It's all about the little things!
So, there you have it. These are just a few small ways (or Hacks if you will) that can make a big difference! The most important thing is understanding your child's preferences and coming up with creative ways to incorporate them.
Rest assured, it doesn't have to require a ton of extra time or even energy to make these tweaks. Just a little planning and a whole lot of love will do the trick!
These are the Hacks that I use to Get My Toddler to Love Healthy Lunches.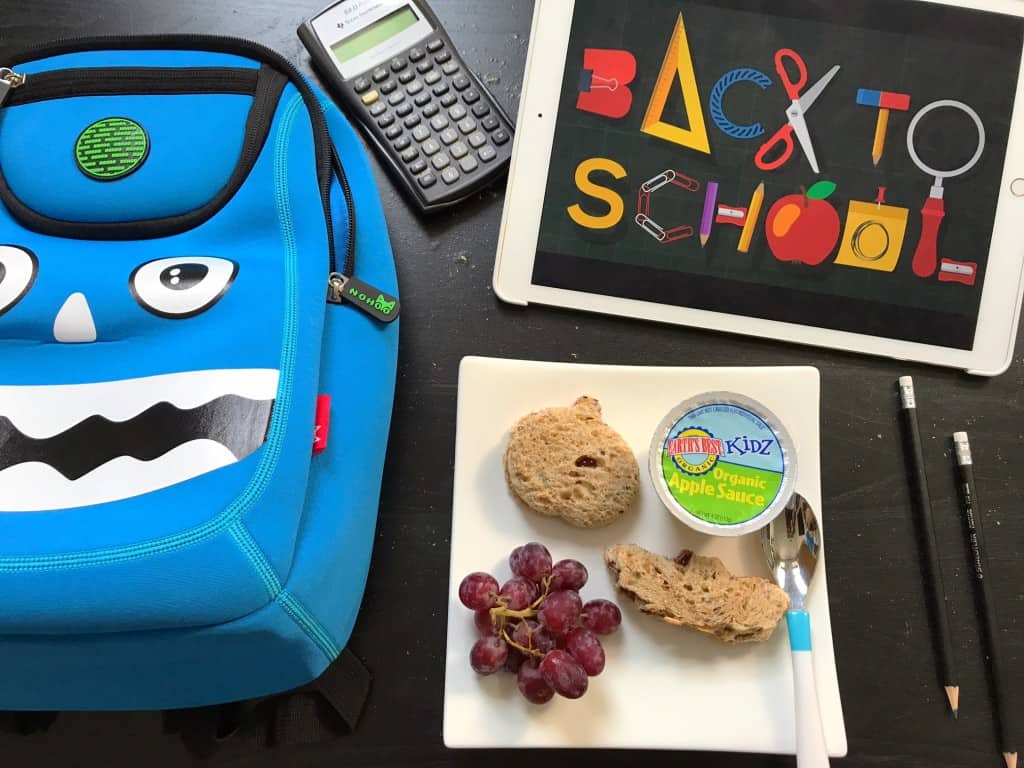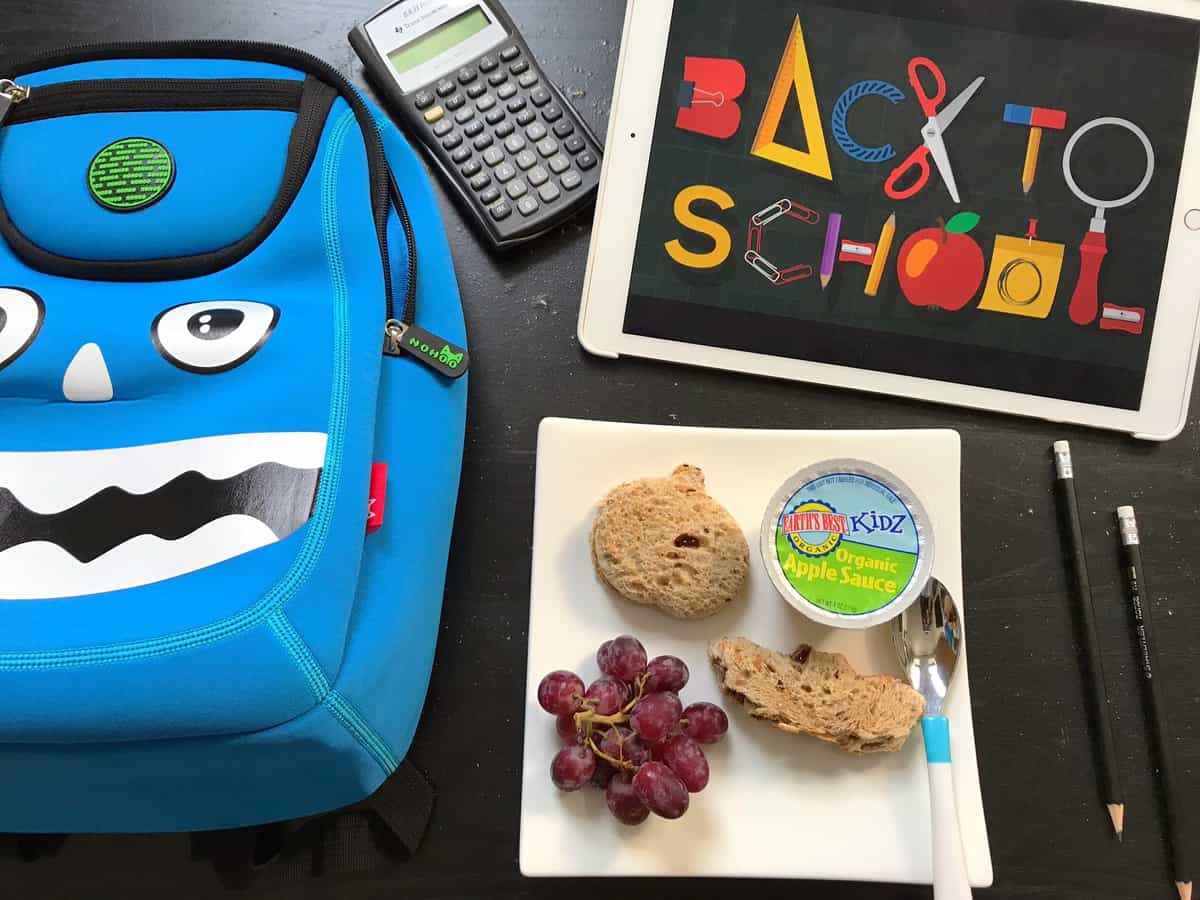 How do you get your child to eat a healthy lunch?
Hacks: How I Get My Toddler to Love a Healthy Lunch.