This Creamy Homemade Date Vegan Eggnog is made from cashews, Almond milk, awesome spices, and is naturally sweetened with date syrup. The perfect Holiday drink made in just 5 minutes and is perfect for the entire family. All vegan and gluten-free.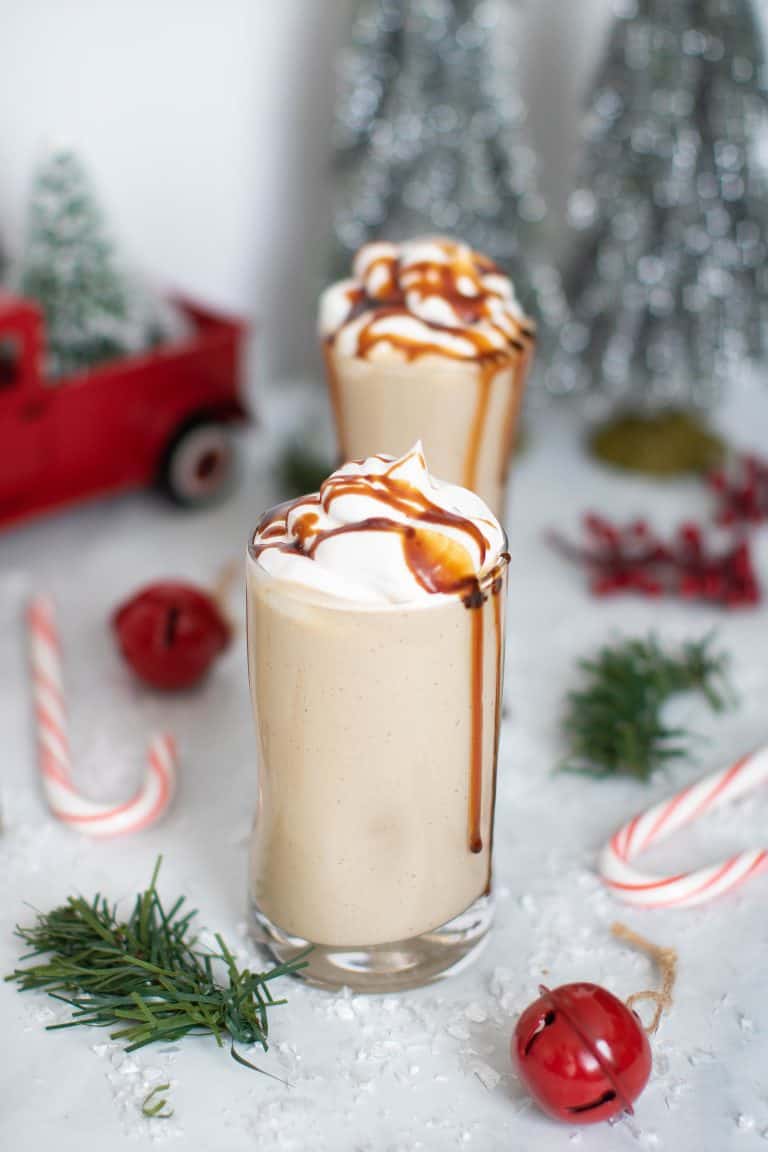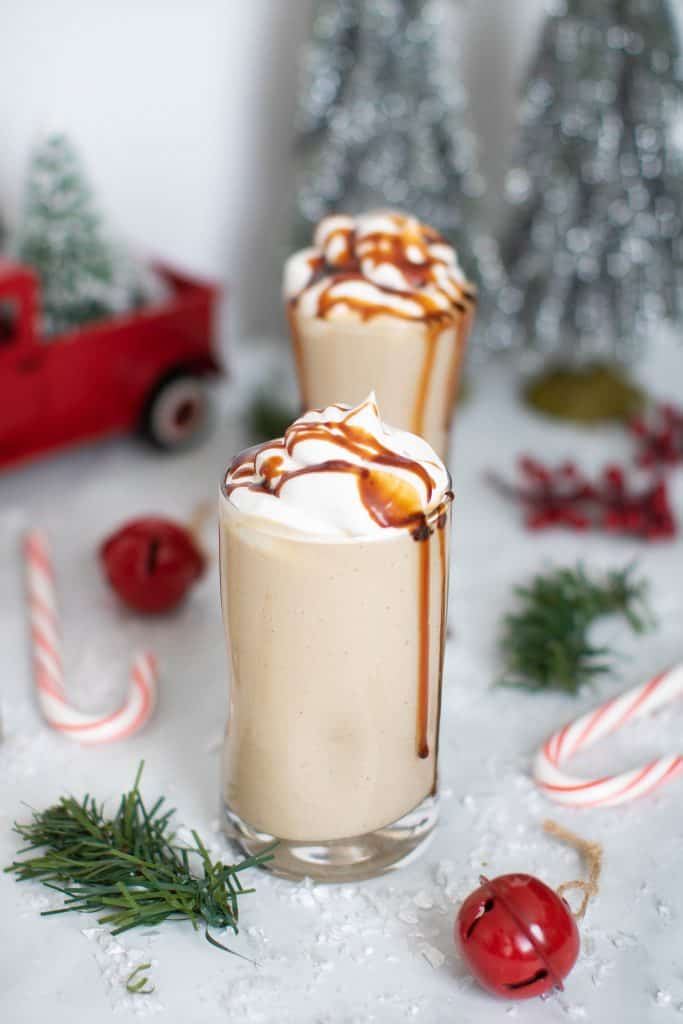 Sponsored Post: This post is sponsored by D'Vash Organic, but the content and opinions expressed are all based on my genuine love for this brand and are my own. Thanks so much for supporting the brands I love.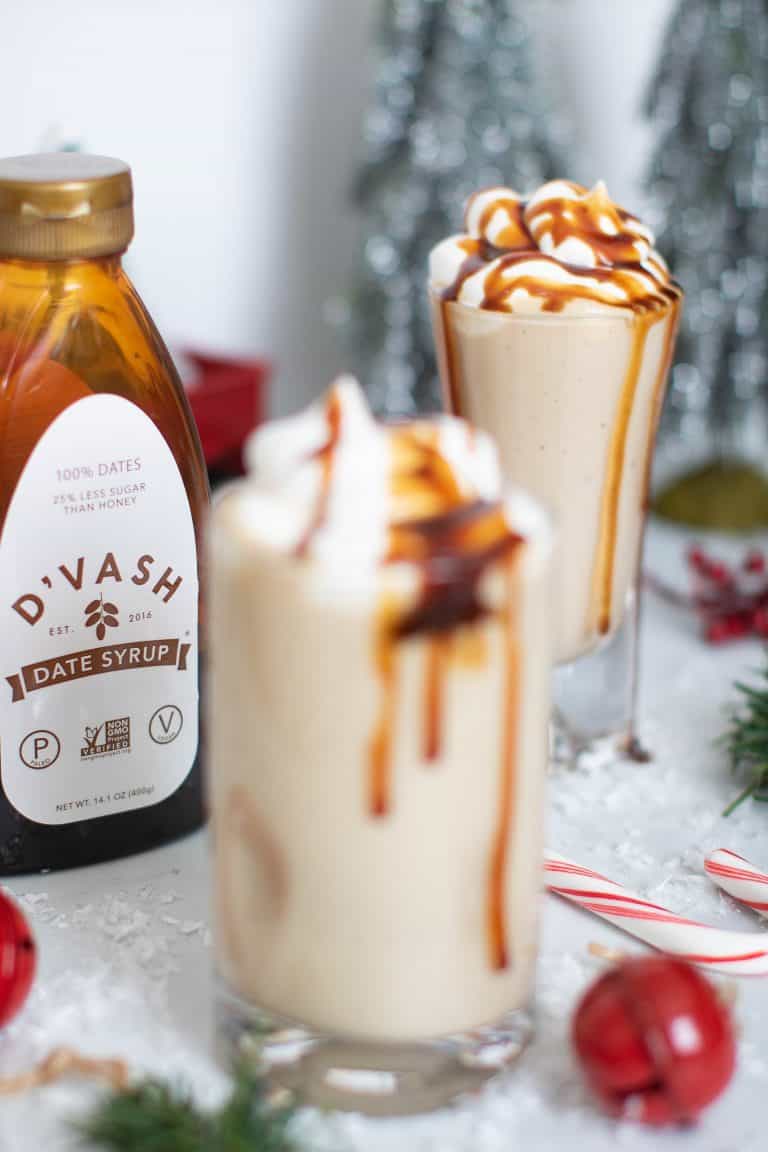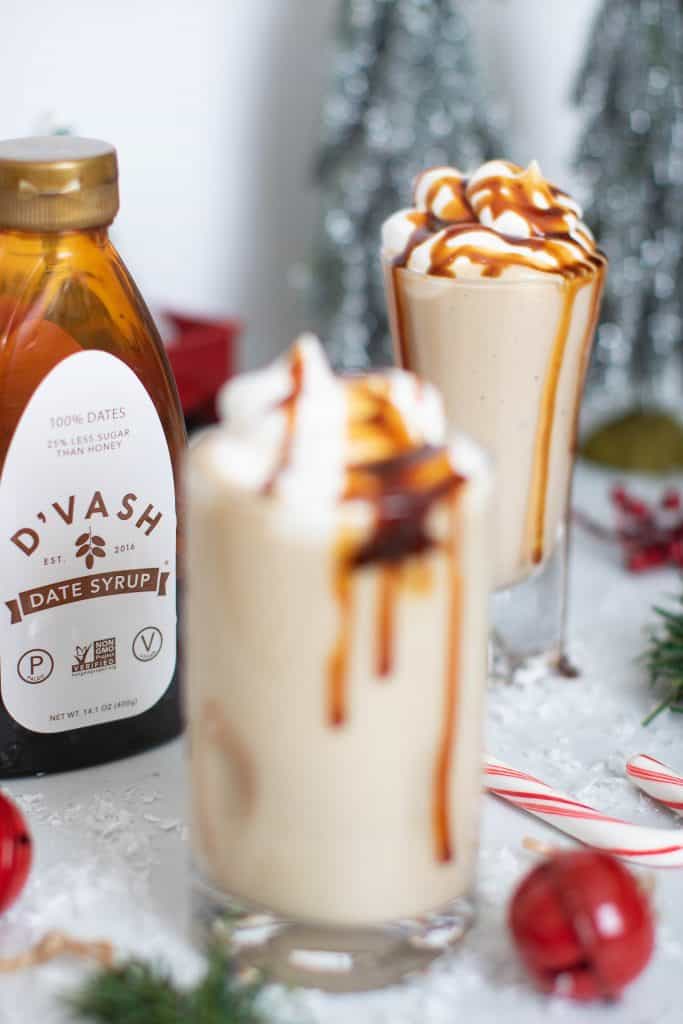 I can't believe that Christmas is over and we're headed straight into the New Year.
So much of my Holiday baking was fun and I can't wait to begin whipping things together for the New Year!
While the Holidays aren't officially over just yet, I wanted to push out any remaining Holiday-filled recipes which can be enjoyed with the entire family.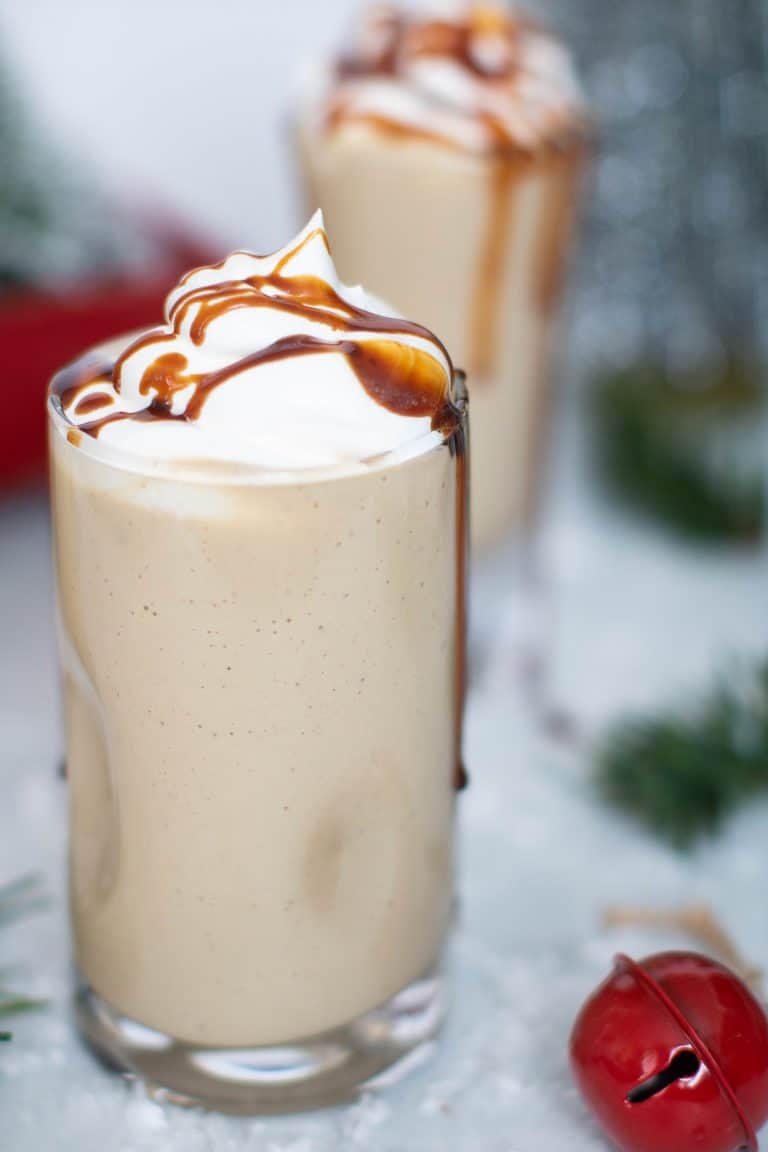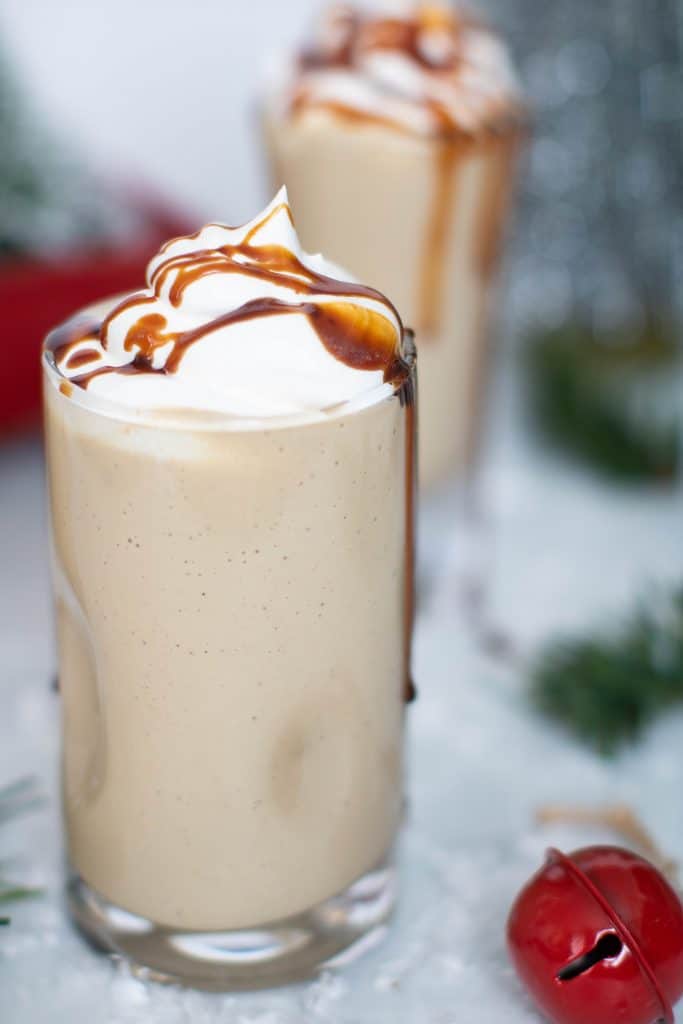 Let's talk about this Vegan Eggnog, shall we? If you're anything like me, then you're probably a bit hesitant to drink a tall glass of eggnog because of the raw eggs situation!
If not, then kudos to you! So, of course this recipe will be a lifesaver for those of us who aren't so excited about it! Not to worry—you won't miss a thing with this version of eggnog!
In fact, to be honest—I enjoyed this eggnog A WHOLE LOT BETTER than the traditional version. It's full of flavor, holiday spices, and the creaminess is UNBELIEVABLE!
If you've been a longtime reader and follower of Orchids + Sweet Tea, then you know that I've attempted a Vegan Eggnog recipe before, however, I can admit that this recipe is NOTHING like that one. It's WAY BETTER!
This time, I was able to try date syrup for the first time and it's truly something tasty!
If you aren't already aware, dates are a healthy sweetener option and I mention this in my article, The Best Healthy Sugar Alternatives + Substitutes.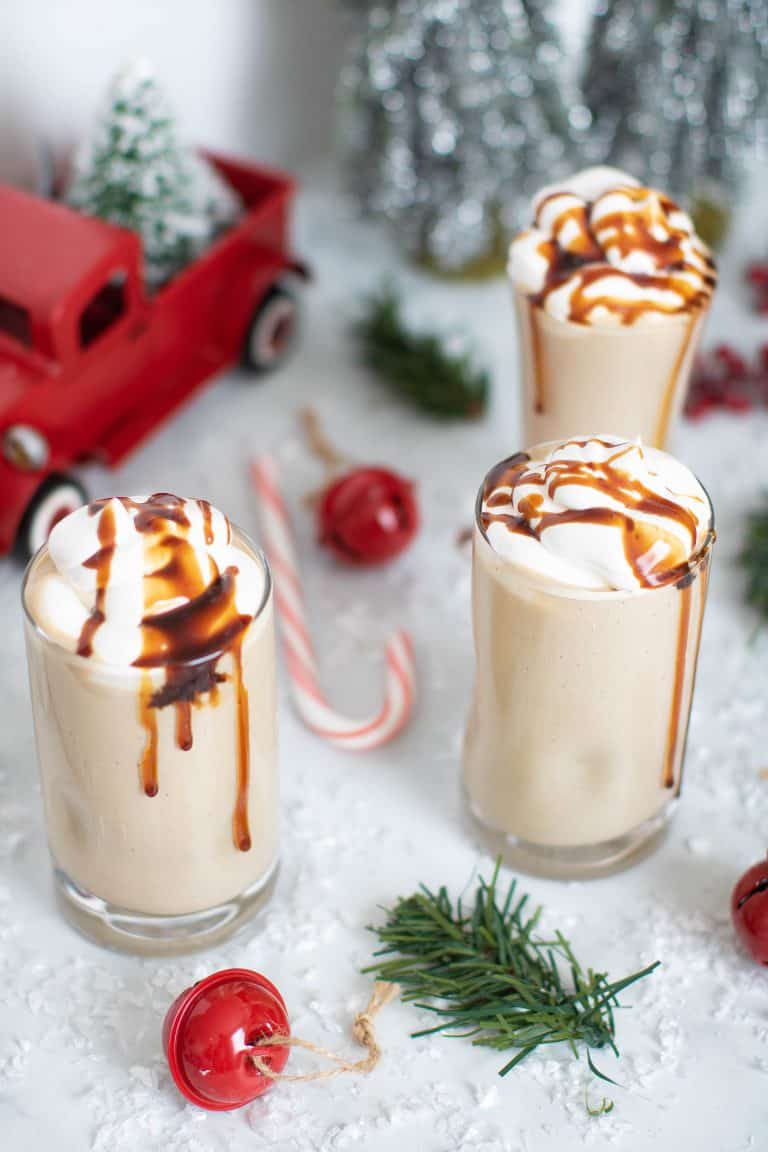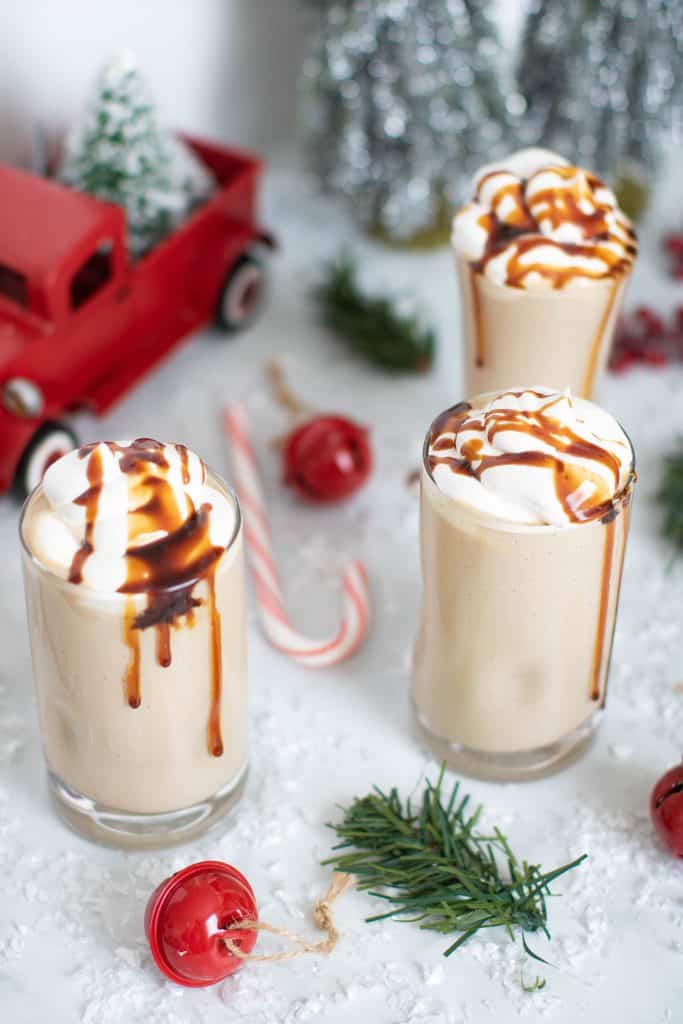 And while I'm sure that date syrup was a thing before I tried it, it's definitely my thing from now on.
Thankfully, my friends at D'Vash Organics had the same sentiments and sent their amazing line of sweeteners right to me.
WHAT'S SO GREAT ABOUT DATE SYRUP ANYWAY?
This Date Syrup from D'Vash Organics is vegan, non-GMO, and is made entirely from dates. It's a great sweet, healthy alternative to honey and can be used just as freely in coffee, tea, pancakes, waffles, yogurt, salad dressings, baked goods, or even to marinate meat.
It's just that versatile!
D'Vash Organics also carries a line of Date Nectar, Cayenne-infused Date Nectar, Sweet Potato and Nectar.
Personally, the amazing thing about this Date Syrup is that it tastes really amazing (it's literally like eating dates) and it's super convenient with just one or two squeezes.
Therefore, you can substitute their syrup or nectar for actual dates or any other sweetener.
NEED A RECIPE THAT INCLUDES DATES?
This Healthy Cashew Date Morning Shake recipe is a healthy take on a great morning 'pick me up' shake. It includes bold flavors of dates and vanilla and is beautifully textured to create a smooth drinking experience from the cashews and oats. This Vegan version boasts it's creaminess, thickness, and generous play on spices and slight banana flavor. The perfect drink to cheers your way into the morning or after a great workout.
This Savory Cinnamon French Toast + Cajun Chickpea recipe is perfect for healthy option for breakfast or a nice brunch. This French Toast is thick, delicious, uses a handful of ingredients, naturally sweetened, and completely dairy-free and vegan. Fully laced with classic cinnamon flavor, this french toast dish comes as a great play on sweet and savory, which will have you going for a second round.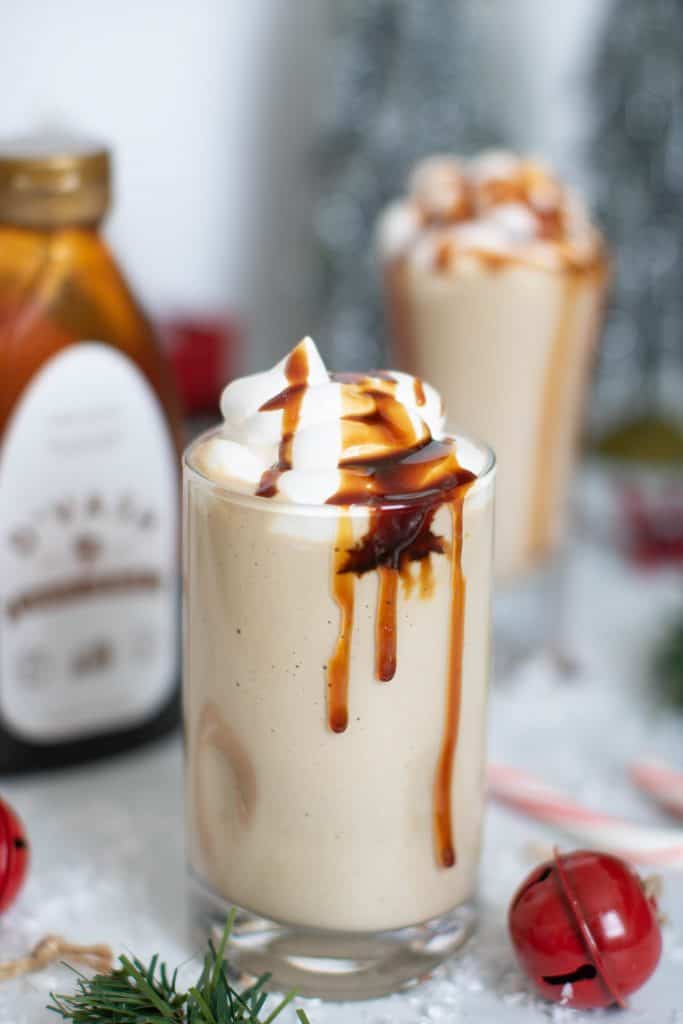 OK, now let's dig right into this recipe, shall we?
Combine the Almond milk, cashews, vanilla extract, and spices into a high powered blender on medium-high speed until completely smooth.
Add date syrup and sea salt, blending on low speed until well combined.
Add eggnog to a large pitcher and chill for at least 2 hours before serving.
To serve: pour eggnog mixture into prepared glass(es) and top with Cocowhip! and drizzle with additional date syrup.
Drink and enjoy!
MADE OUR RECIPE(S)?
If you choose to make this Creamy Homemade Date Vegan Eggnog or any other recipe from us, be sure to tag us on Instagram at #Orchidsandsweettea so that we can share the love!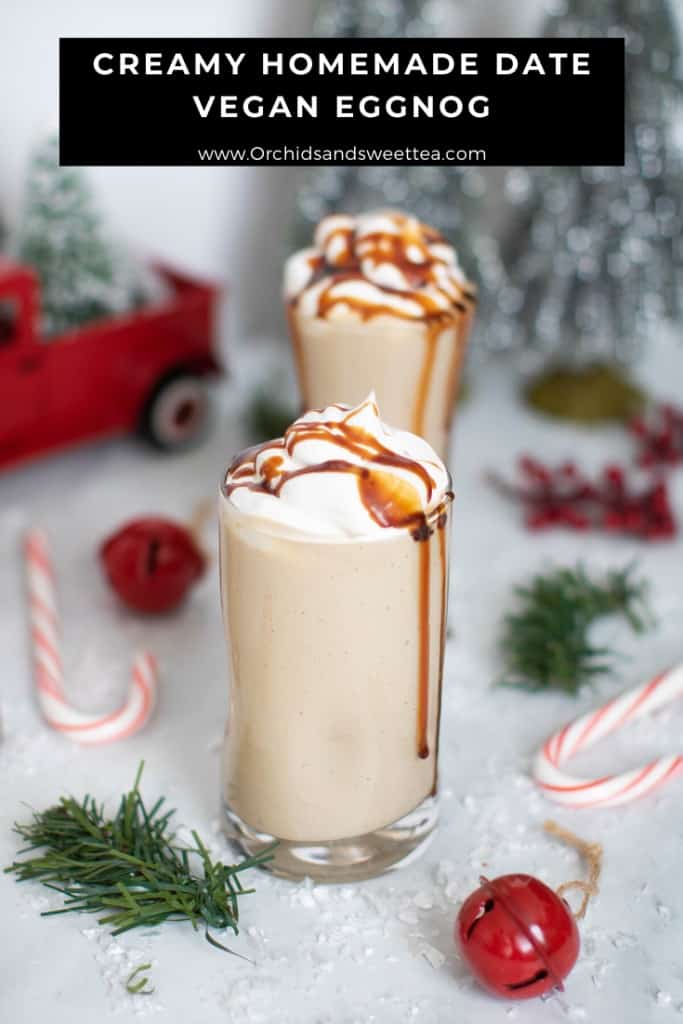 2

cups

Raw Cashews, soaked overnight

(See Notes!)

2

cups

Almond milk

(I use Califia Farms; You can use your fave plant-based milk)

1

tsp

vanilla extract

1

tsp

ground cinnamon

1/4

tsp

ground nutmeg

1/4

tsp

ground allspice

1-2

Tbsps

D'Vash Organics Date Syrup

(See Notes!)

pinch of

sea salt
Other:
D'Vash Organics Date Syrup, for garnish

(See Notes!)

Cocowhip!

(I use So Delicious Dairy-Free)
QUANTITY: To make a larger quantity, simply double or triple ingredient amounts and continue steps in recipe.
SOAKED CASHEWS: To best soak cashews, add 1 cup of cashews to a bowl or measuring cup and cover with cold water, sealing the top with plastic wrap and leaving it out (at room temp.) overnight. When ready to use, drain and rinse. For same day: Add cashews to a bowl or measuring cup and cover with boiling water, sealing the top and leaving it for 15-30 minutes. Drain, rinse, and continue recipe.
STORAGE: Keep leftover eggnog refrigerated and tightly wrapped for 2-3 days. 
DATE SYRUP: To purchase the date syrup mentioned throughout this recipe, see D'Vash Organic's Original Date Syrup on their site. 
Creamy Homemade Date Vegan Eggnog.