Comforting Southern Food Recipes to Try This Fall highlights amazing recipes that are absolutely rich in flavor, unique in ingredients/combinations, nothing short of comforting, range from savory to sweet, and much more. This roundup offers healthy, easy methods that are cozy for those chilly Fall days ahead.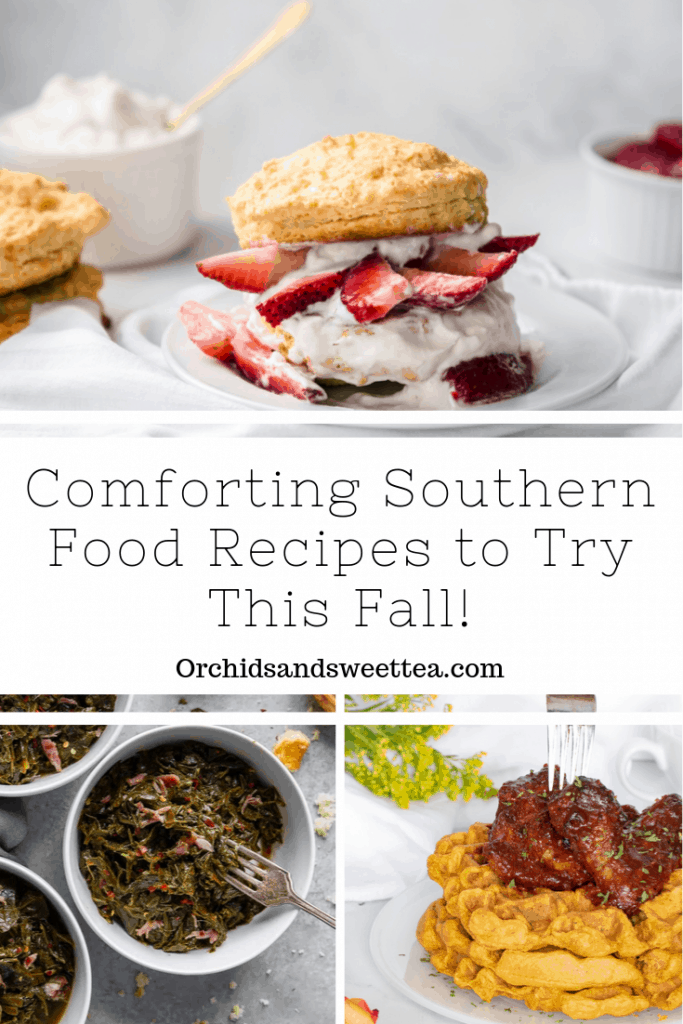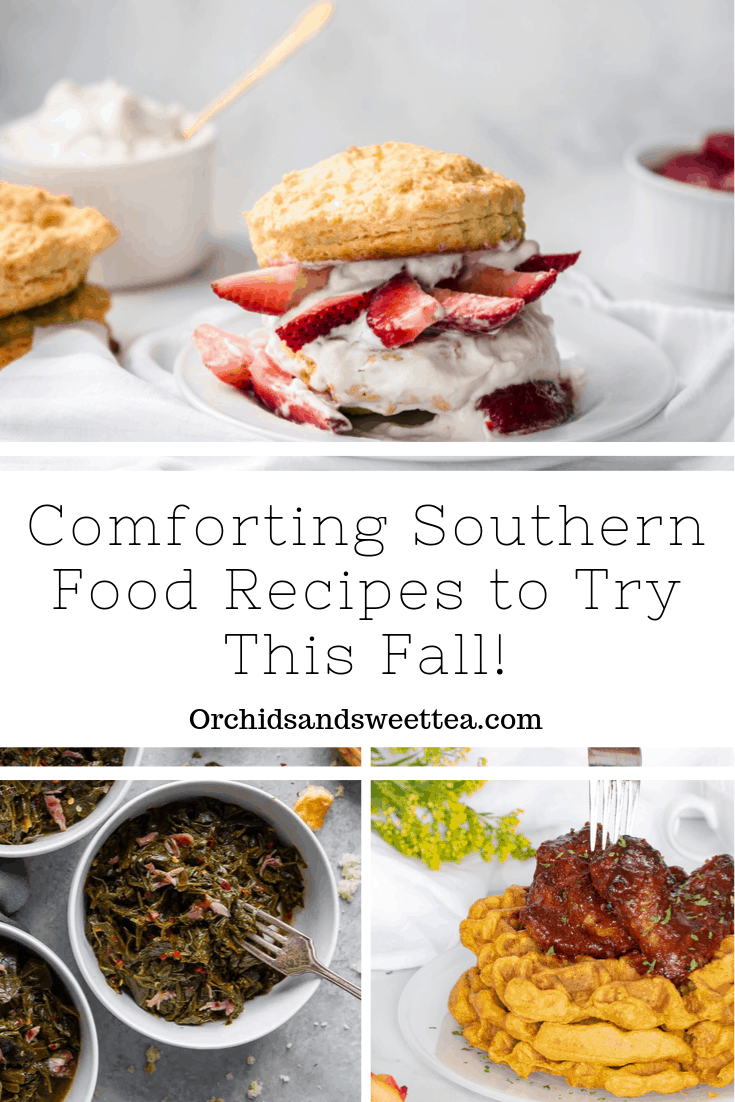 Now that the Fall season is in full swing, I wanted to roundup a few great options for those of us who are Southerners at heart, whether in our bloods or just lovers of that real comfort food goodness.
In my most recent roundup, Top 25 Vegan Fall Go-To Recipes, I had the opportunity to create a list of delicious recipes that offered healthy, easy ways to enjoy all the Fall spices and flavors there is.
This time, however, I wanted to keep things super Southern.
If you've been an avid reader of Orchids + Sweet Tea, then you're already aware that I'm a Southern gal at heart. Born and raised in Florida and full of FLAVOR!
That's why ya girl had to create a healthier way of enjoying foods and sweets, because the Southerner in me won't allow me to eat bland. Sorry, not sorry! Haha.
OK, so before we jump right into this roundup, I must warn you that you're in for a TON of flavor, ya'll. A whole lot of butter, frying, sugar, cheese, and all the Southern goodness on a plate. Don't worry----some recipes do offer a healthy version of eating with flavor!
You ready?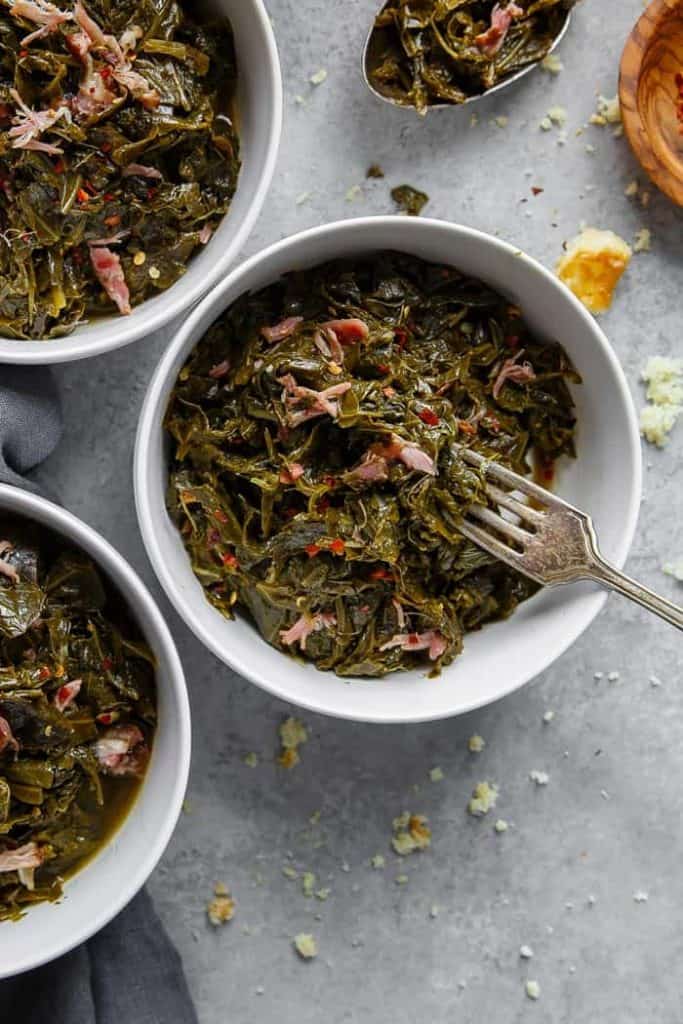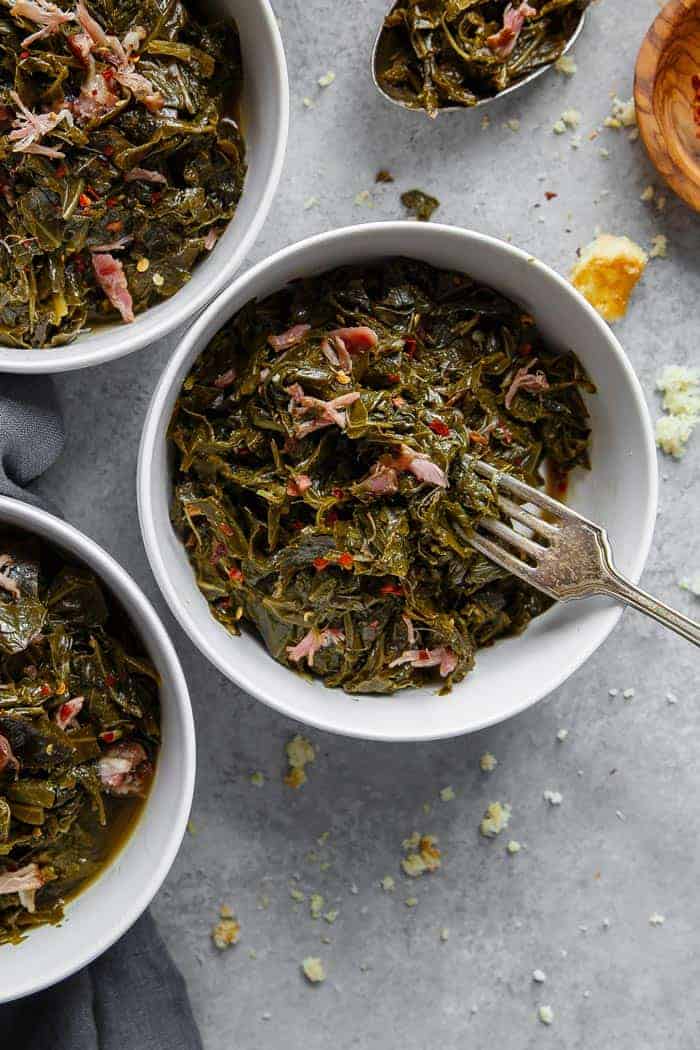 1. Southern Collard Greens Recipe by Grandbaby Cakes
These authentic Southern Collard Greens are braised in a savory meat flavored and perfectly spiced pot liquor resulting in an amazing tender silky texture.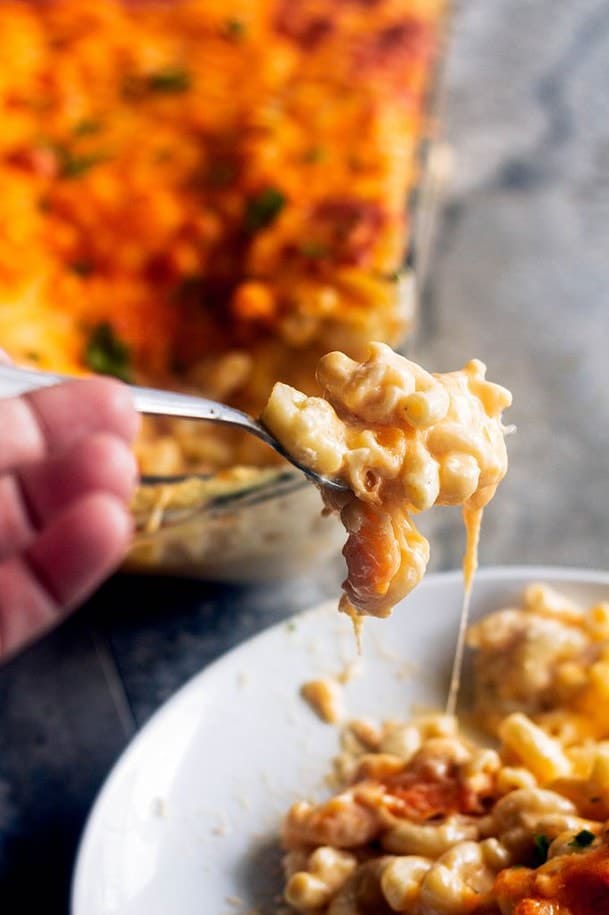 Southern baked macaroni and cheese, also called soul food mac and cheese, is the ultimate in comfort food. Creamy, rich, ooey-gooey, super cheesy, with those crispy browned cheese edges…no one can resist perfectly baked mac and cheese.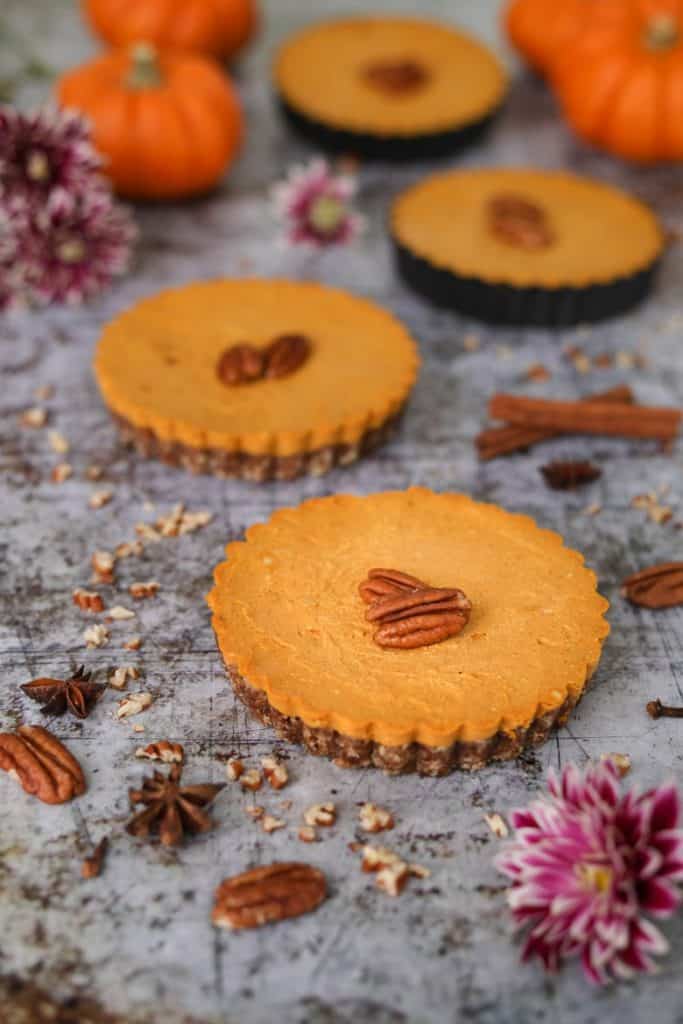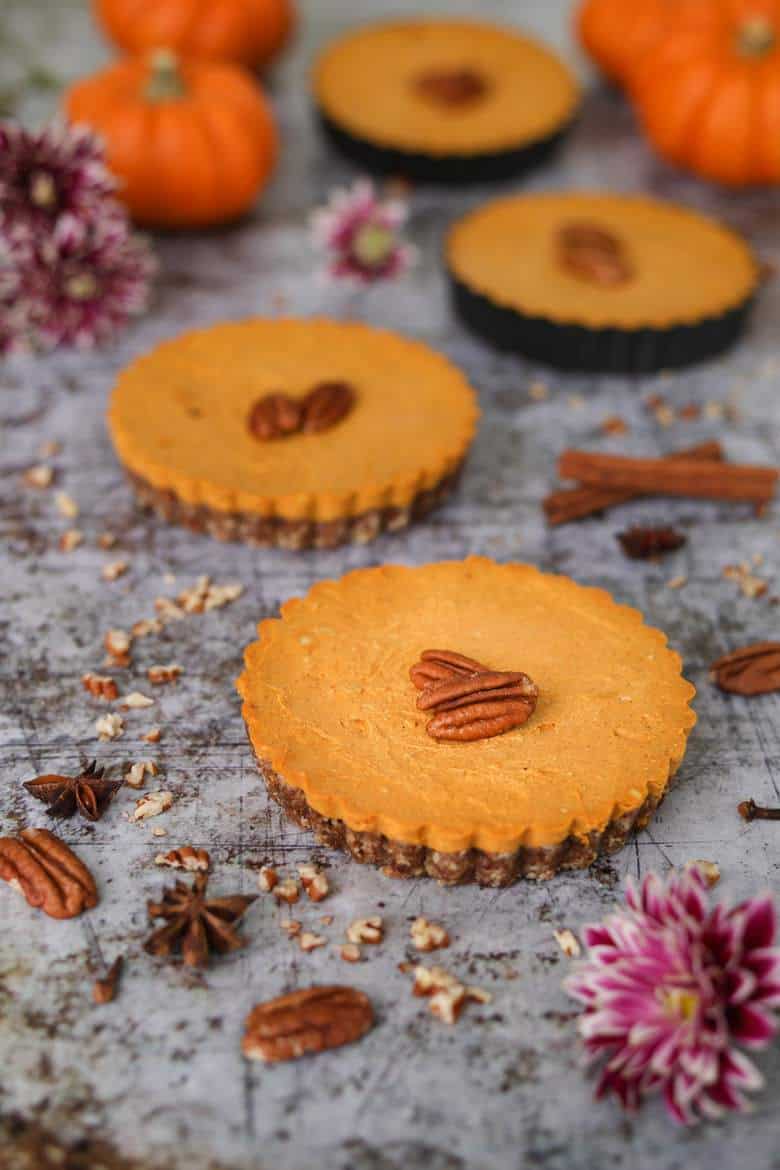 Homemade pumpkin pies at their best. No gluten, no dairy and no bake! A creamy pumpkin-cashew filling with a rich nutty-date crust, these are the perfect dessert choice this Fall.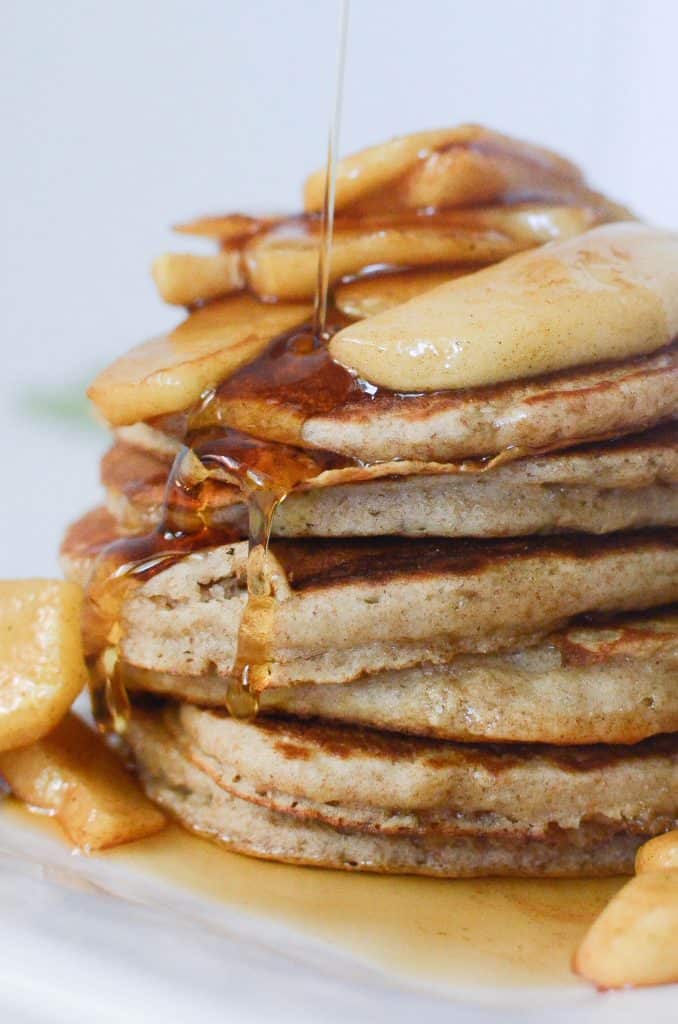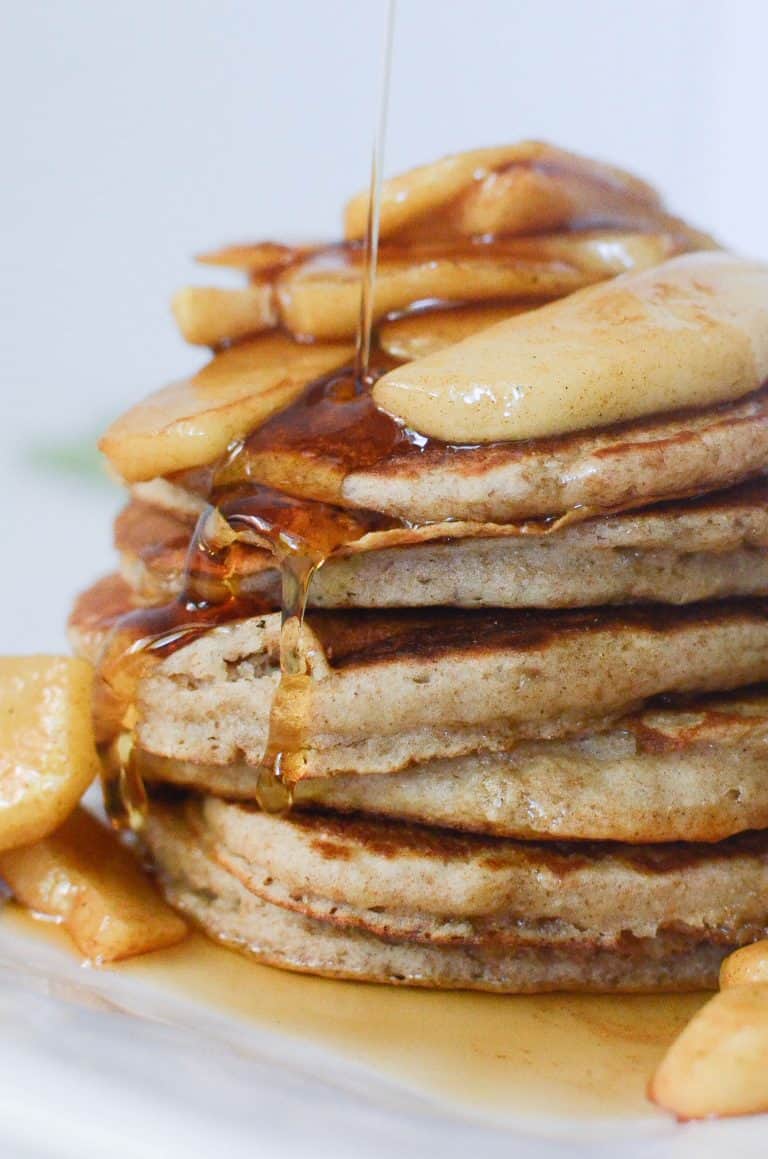 Enjoy the delicious flavor of fall with these apple pancakes! They are fluffy, scrumptious and topped with apple slices simmered in maple syrup and cinnamon.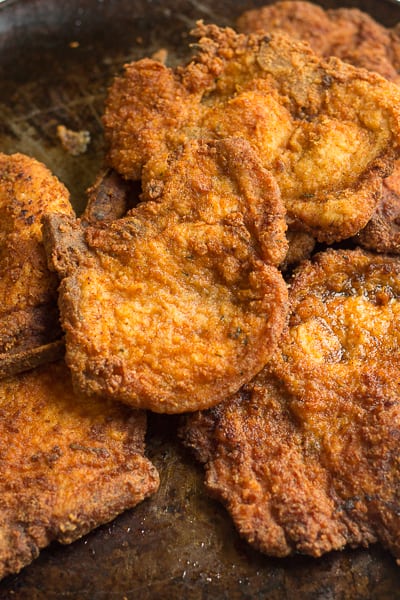 5. Milk Brined Southern Fried Pork Chops by On Ty's Plate
These milk brined southern fried pork chops are extra tender and so full of flavor with the perfect amount of gravy sustaining crispiness.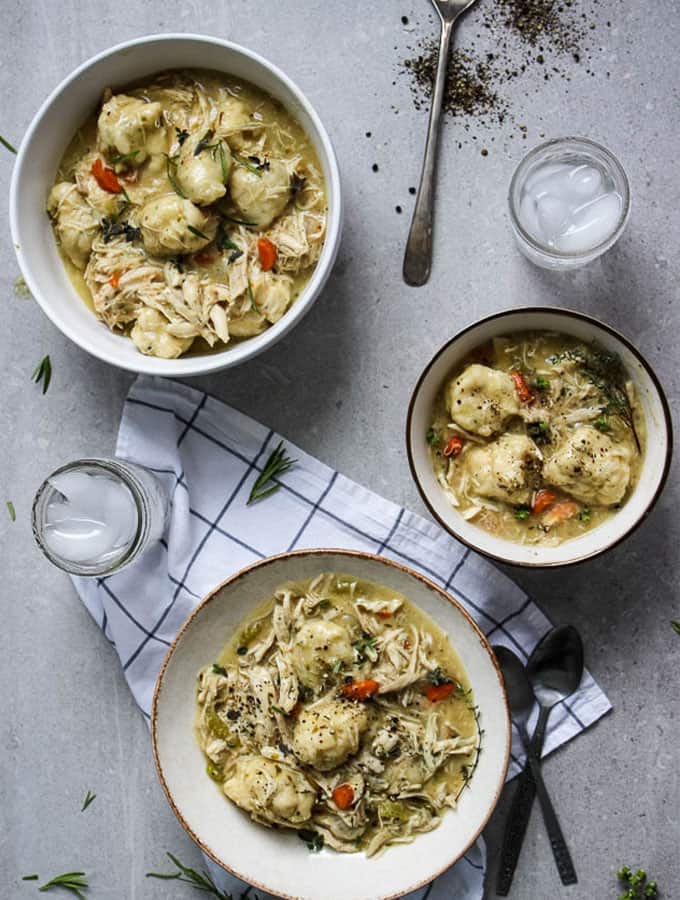 6. Chicken and Dumplings by Backyard Bohemian
This chicken and dumplings dish is made quickly and easily with a rotisserie chicken. Fluffy dumplings kick this dish up a notch!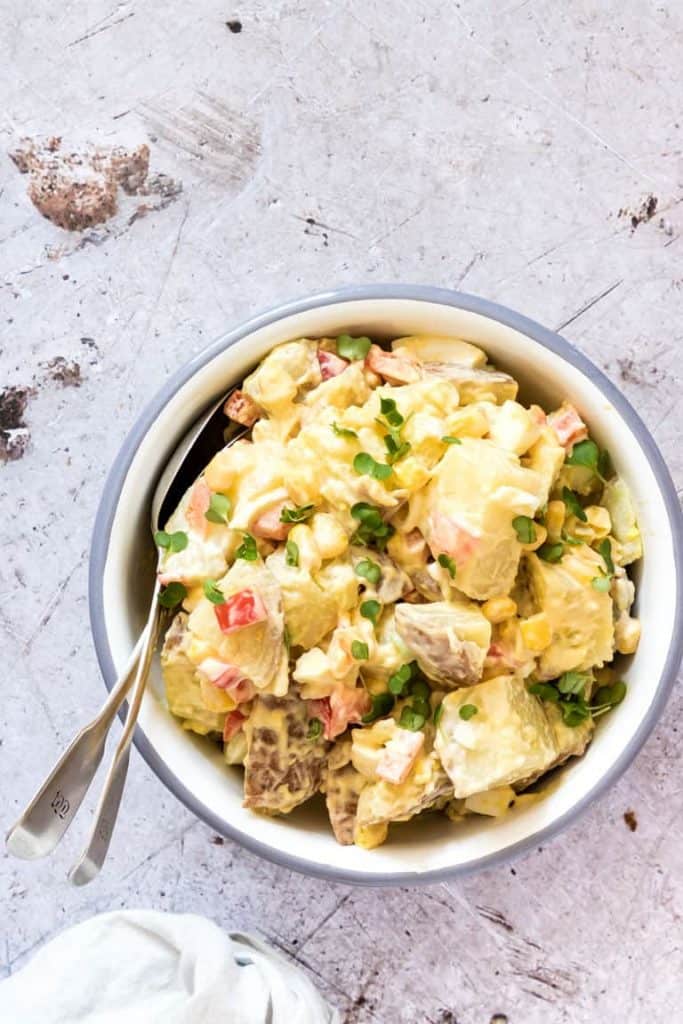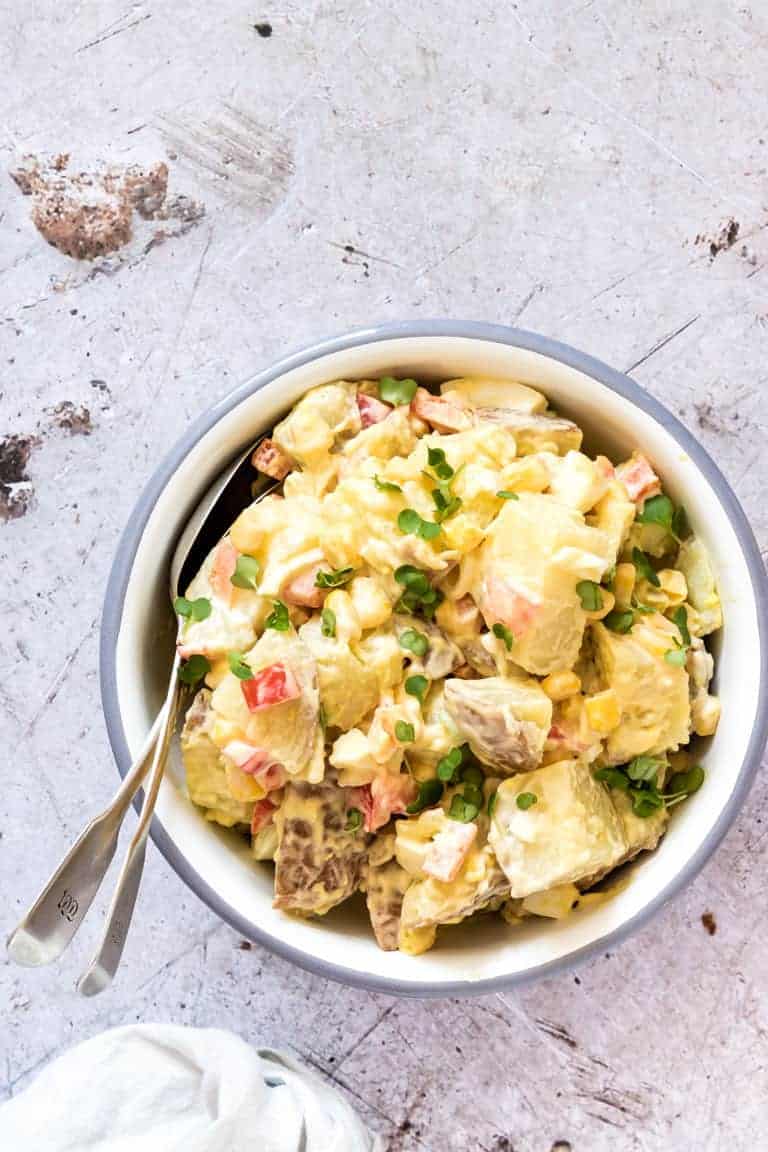 This recipe for Southern Red Potato Salad is full of flavour, colour and texture. And since it is so quick and easy to make, I am bringing it to all my holiday parties and potlucks.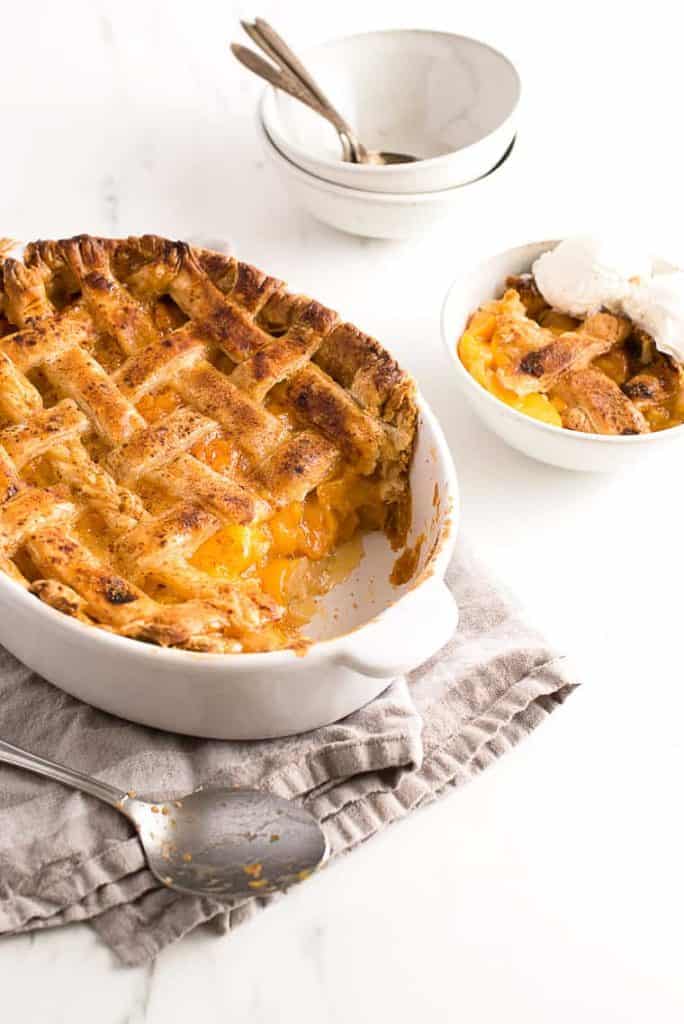 8. Southern Peach Cobbler by Grandbaby Cakes
This easy homemade peach cobbler with canned peaches or fresh peaches is the perfect Southern old fashioned recipe made with sweet spiced peaches and homemade butter pie crust.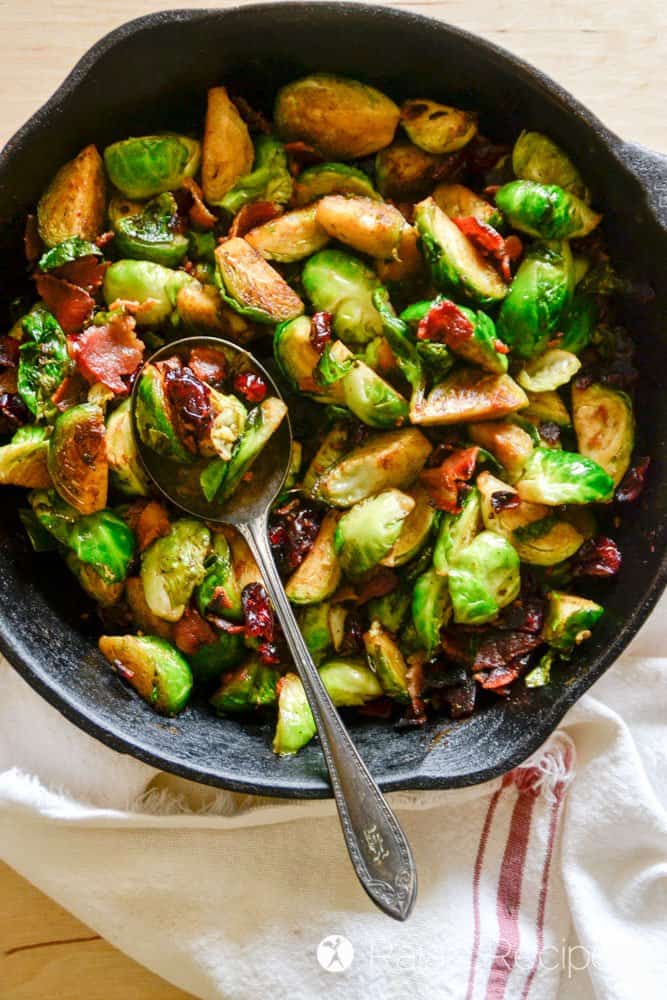 These Pan Fried Brussels Sprouts with Bacon & Dried Cranberries are an easy and delicious side your family will love!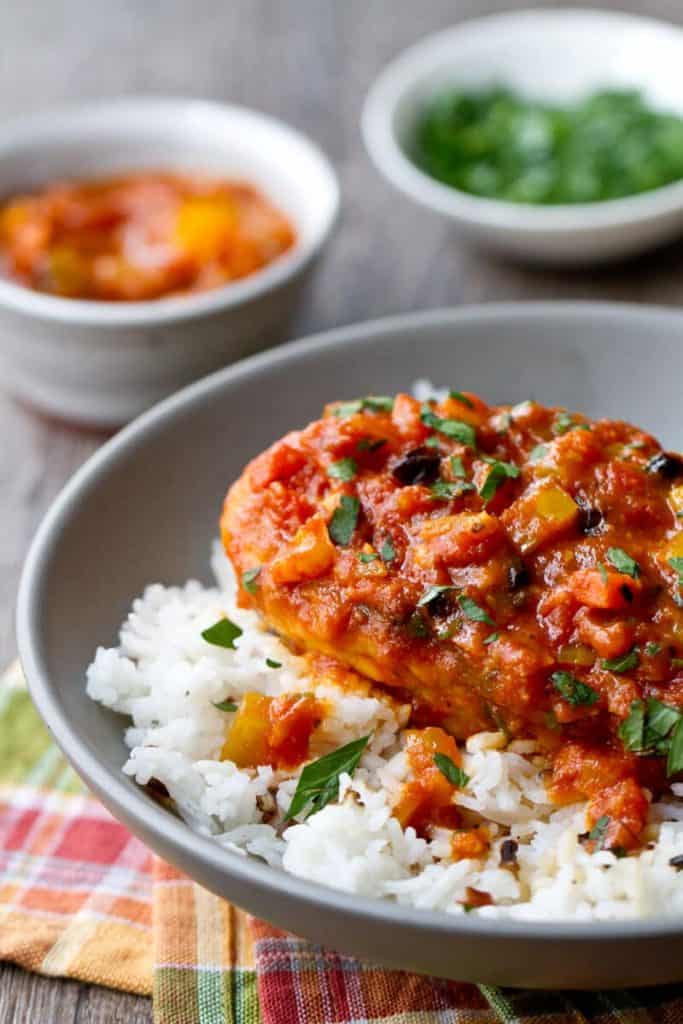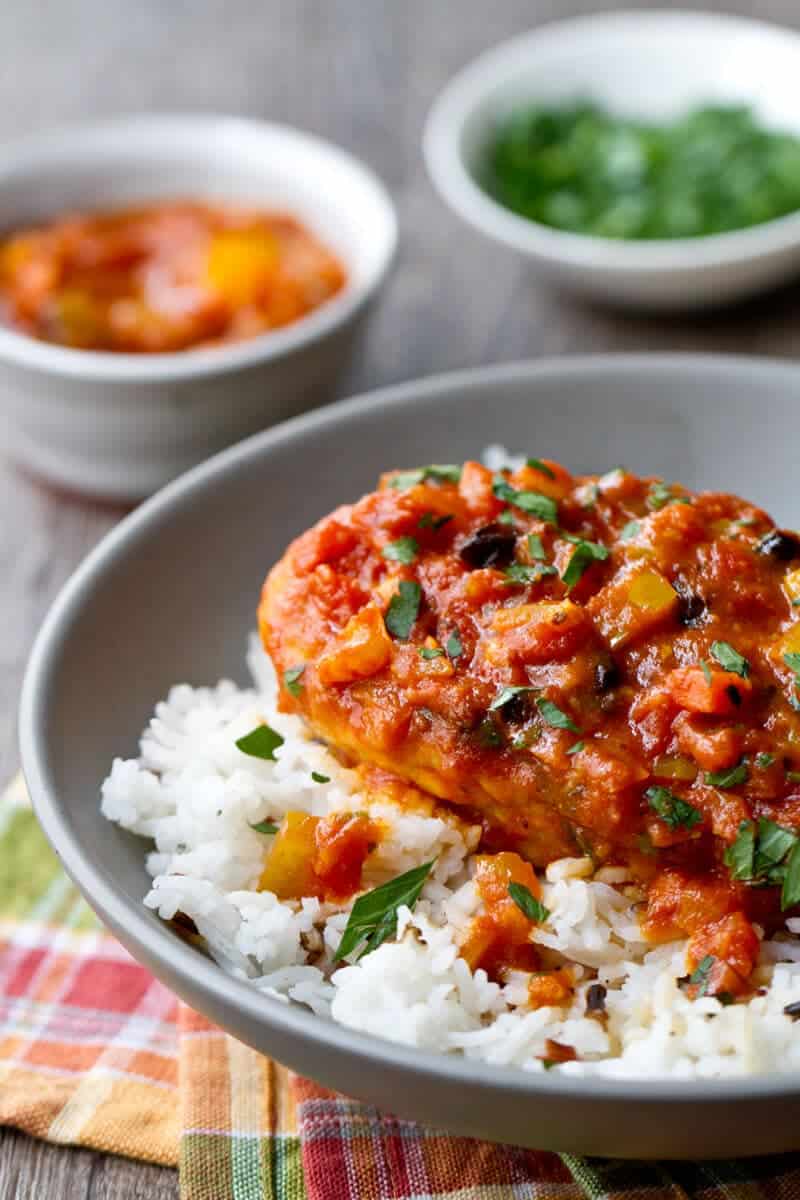 10. 30 Minute Country Captain Chicken by A Communal Table
This Country Captain Chicken has all the charm of the original recipe but only takes 30 minutes! If you love tender chicken wrapped in a luscious, spice-infused tomato sauce, You will LOVE this Low country classic recipe!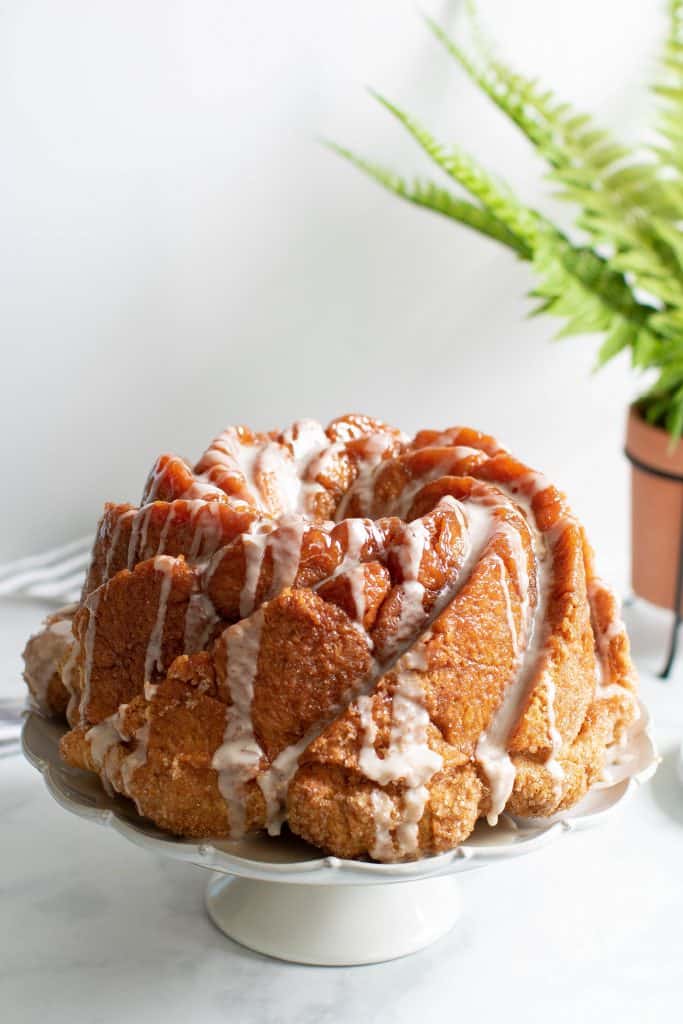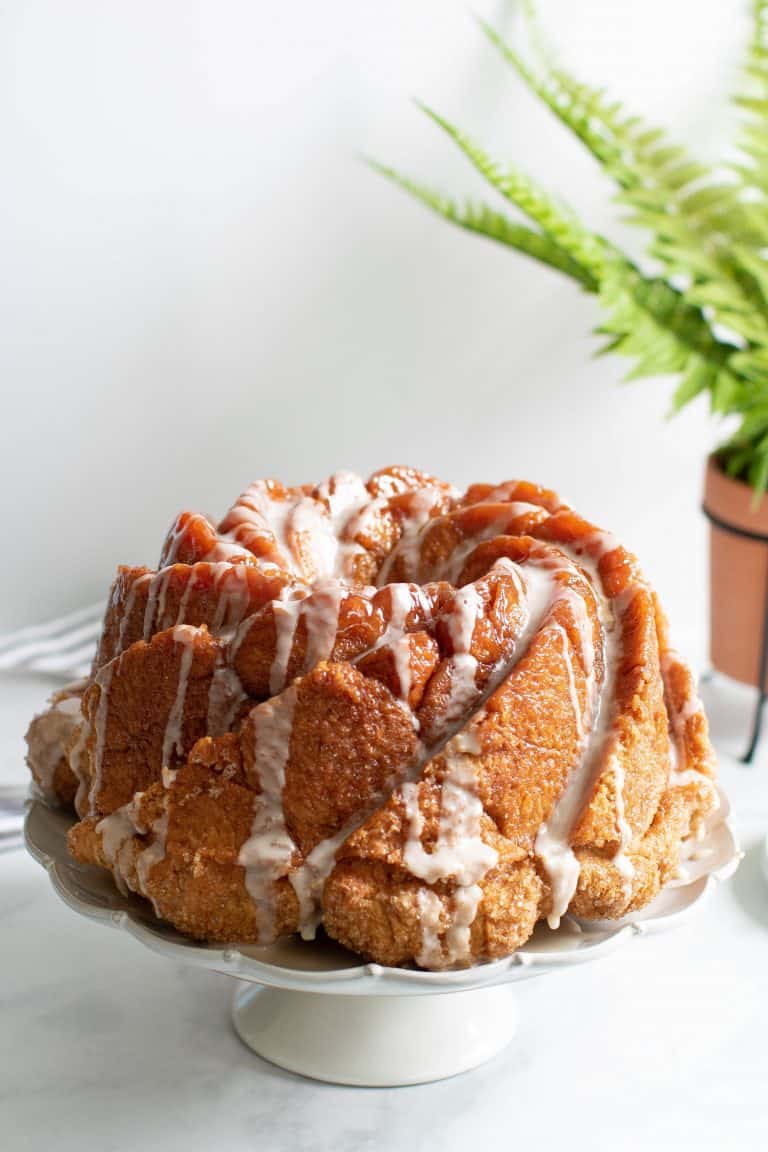 This Dairy-Free Cinnamon Roll Monkey Bread is by far the best version of a classic pull apart bread! If you're a lover of cinnamon rolls and monkey bread, then this killer combo is one that you can't resist. Coated with a healthy dose of sugar, this monkey bread is a sure crowd-pleaser and the perfect sweet treat on any given day.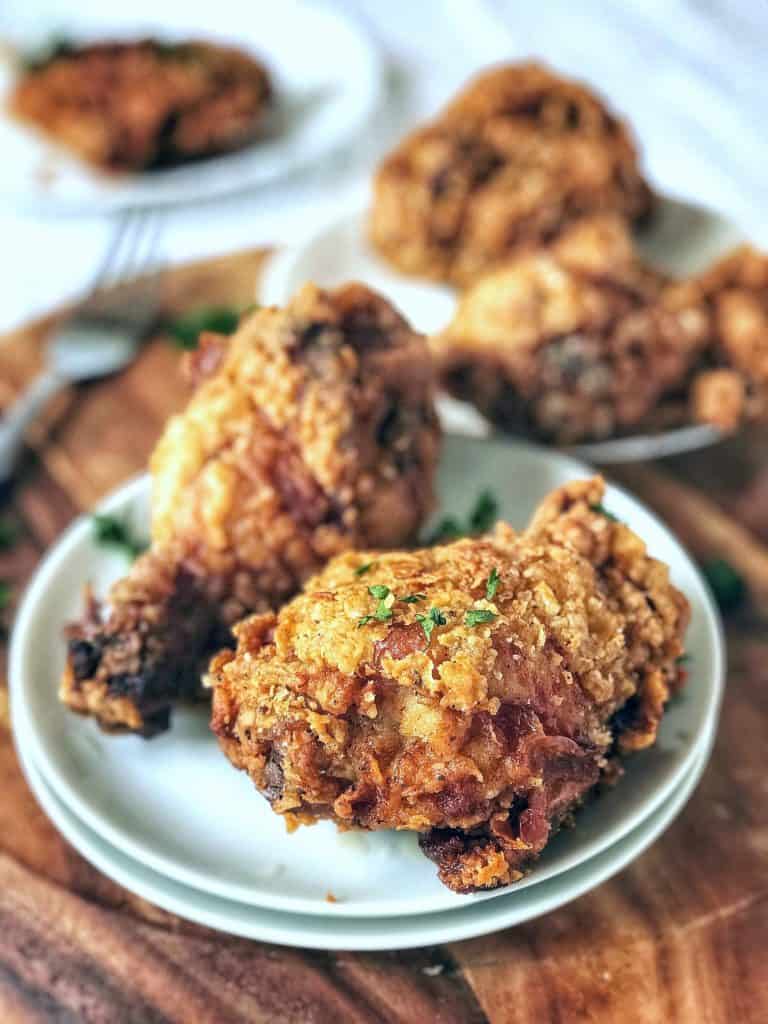 Traditional, authentic, deep-fried buttermilk-brined southern fried chicken by a true Southern Belle! Learn the secrets to the juiciest meat, the crunchiest crust, and most flavorful fried chicken you've ever had.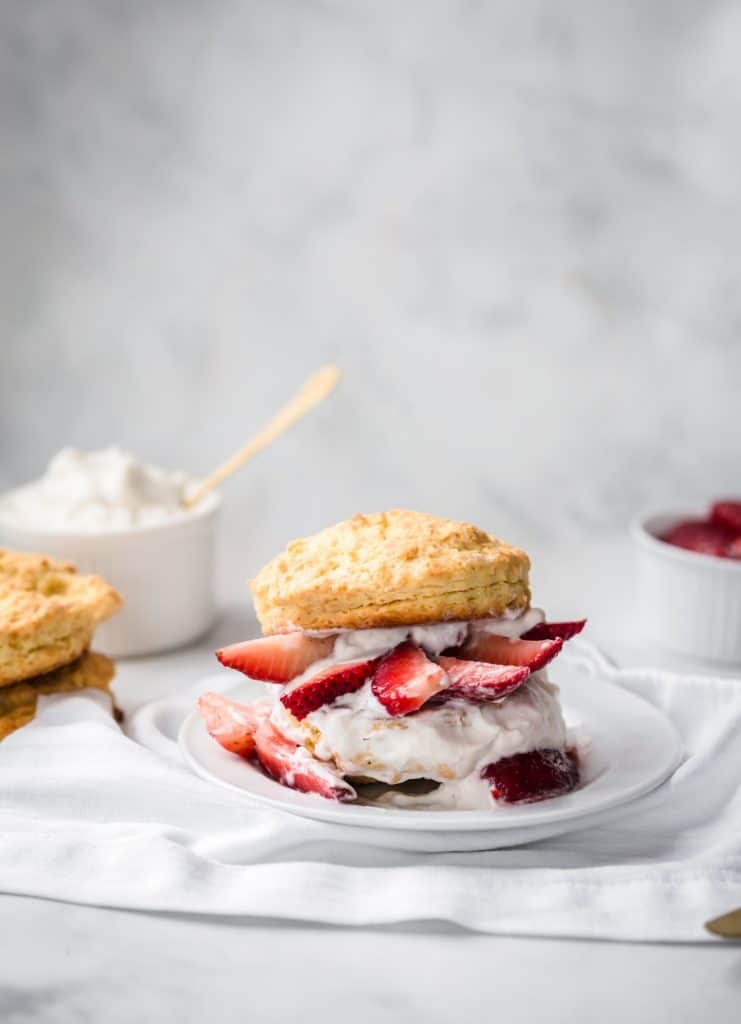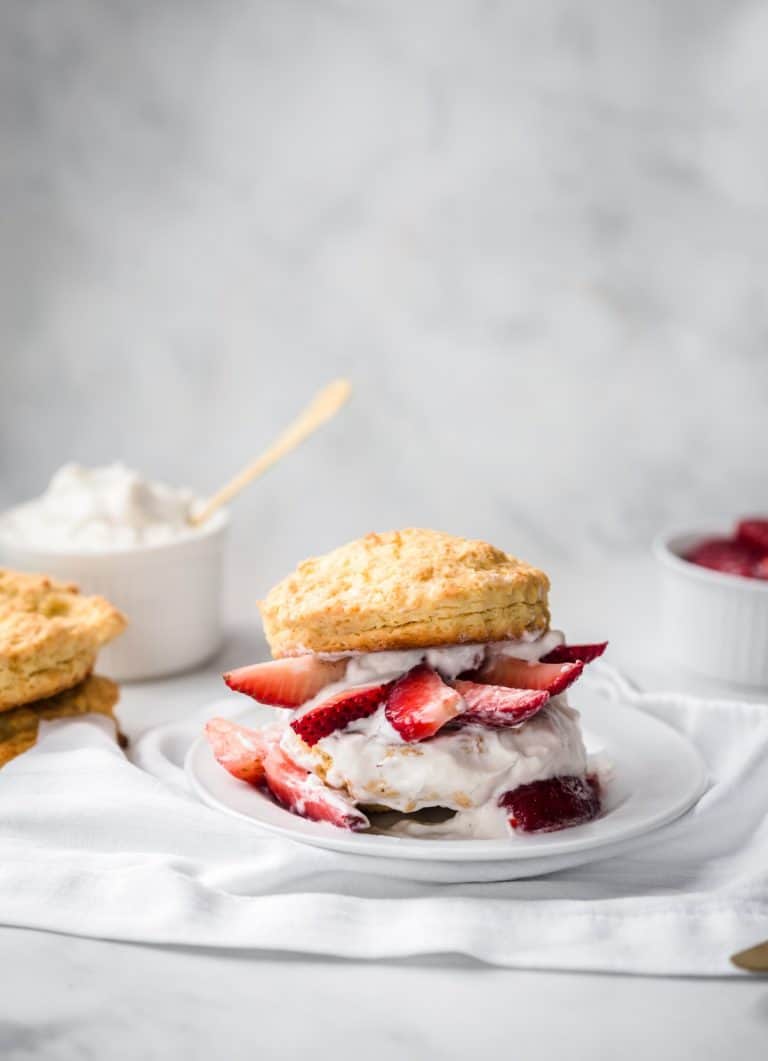 Easy buttery sweet biscuits topped with a sweetened whipped cream and rose water scented macerated strawberries. A delightful treat!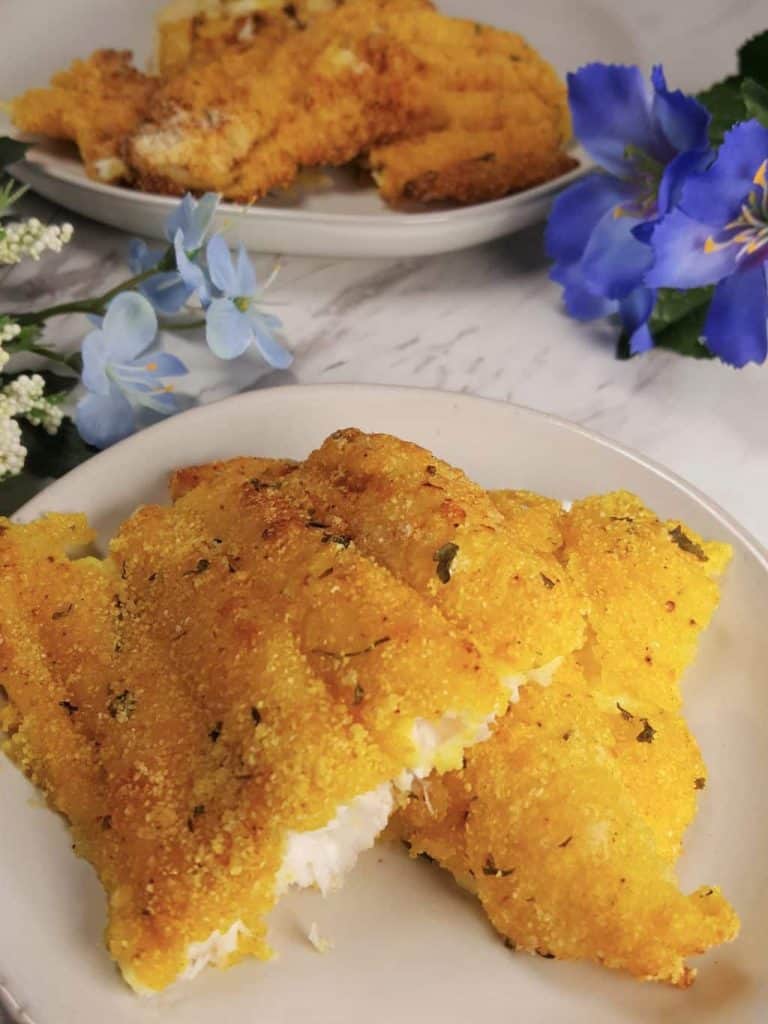 14. Air Fryer Southern Fried Catfish by This Old Gal
Air Fryer Southern Fried Catfish that will knock your socks off with a perfectly crunchy homemade Louisiana-style fish fry mix.
This creamy vegan take on a classic coleslaw salad recipe is rich, creamy, refreshing, crunchy, healthy and bursting with big flavor! This easy vegan coleslaw is perfect as is, or served in addition to your favorite summer meals. Keto diet friendly!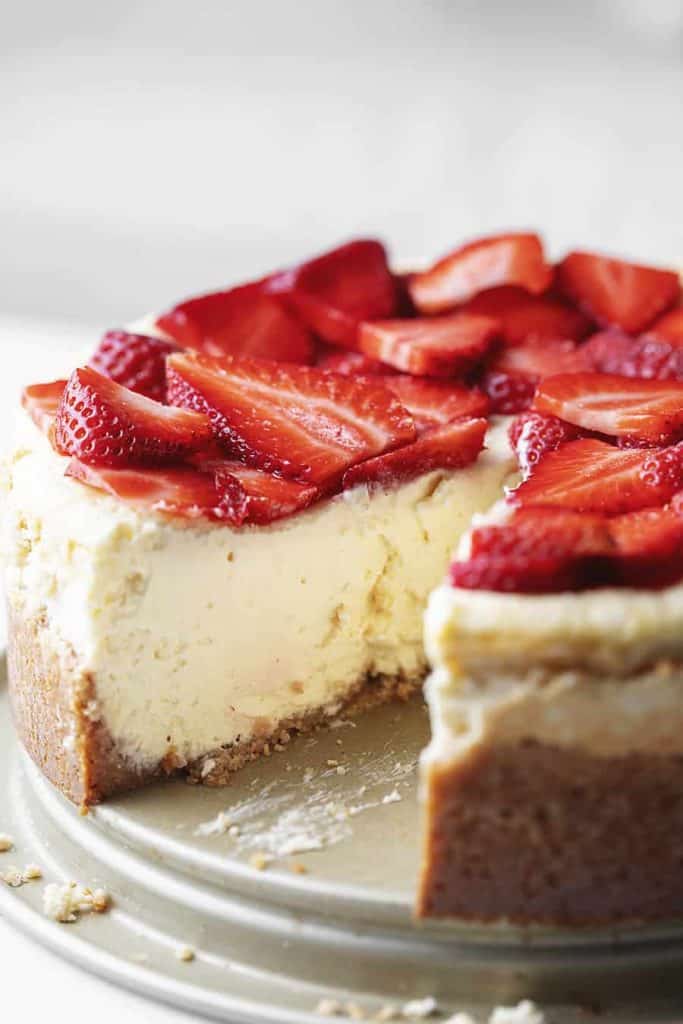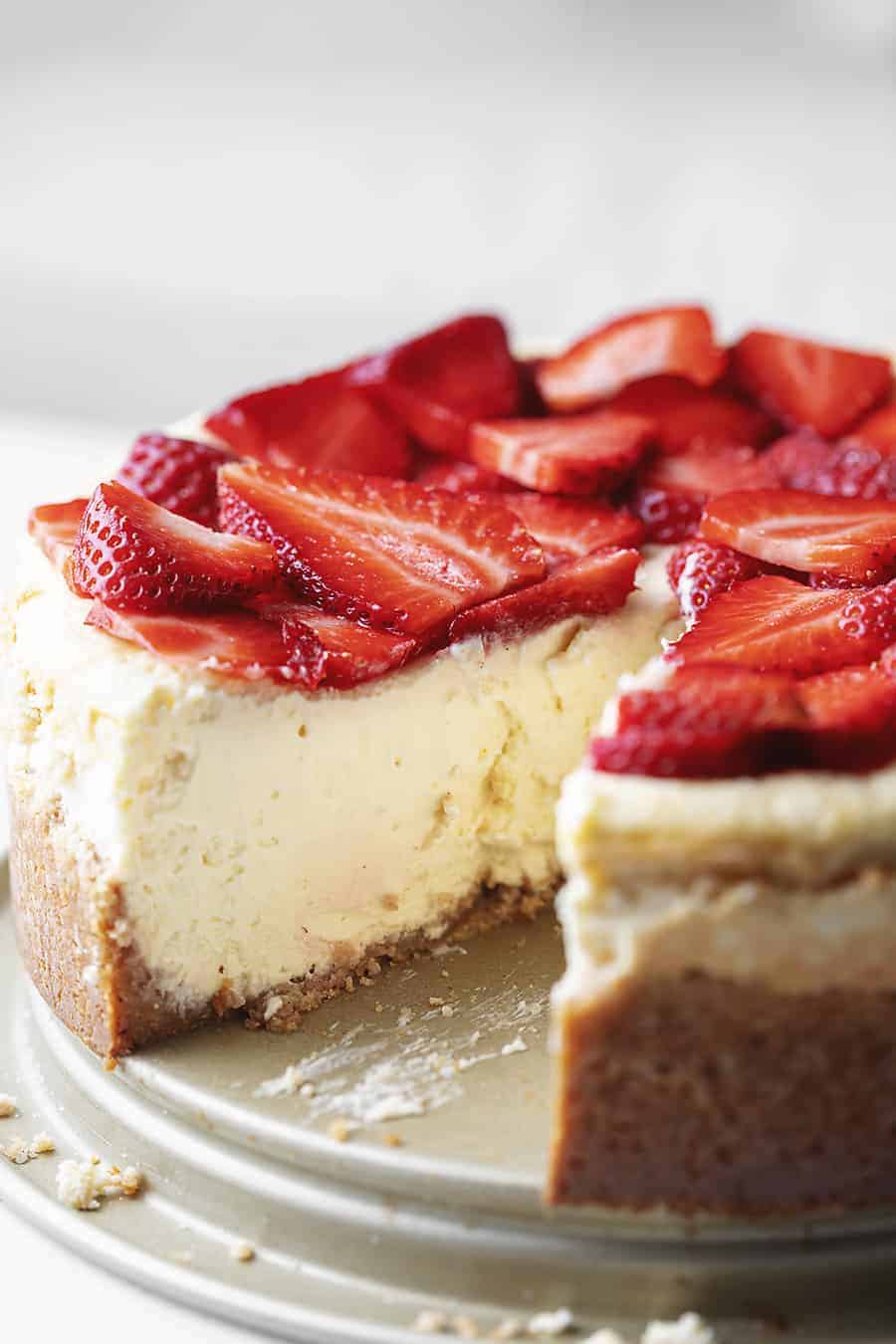 This really is the best low carb and keto cheesecake. Even my non-keto family proclaimed, "This is the best cheesecake I have ever had!".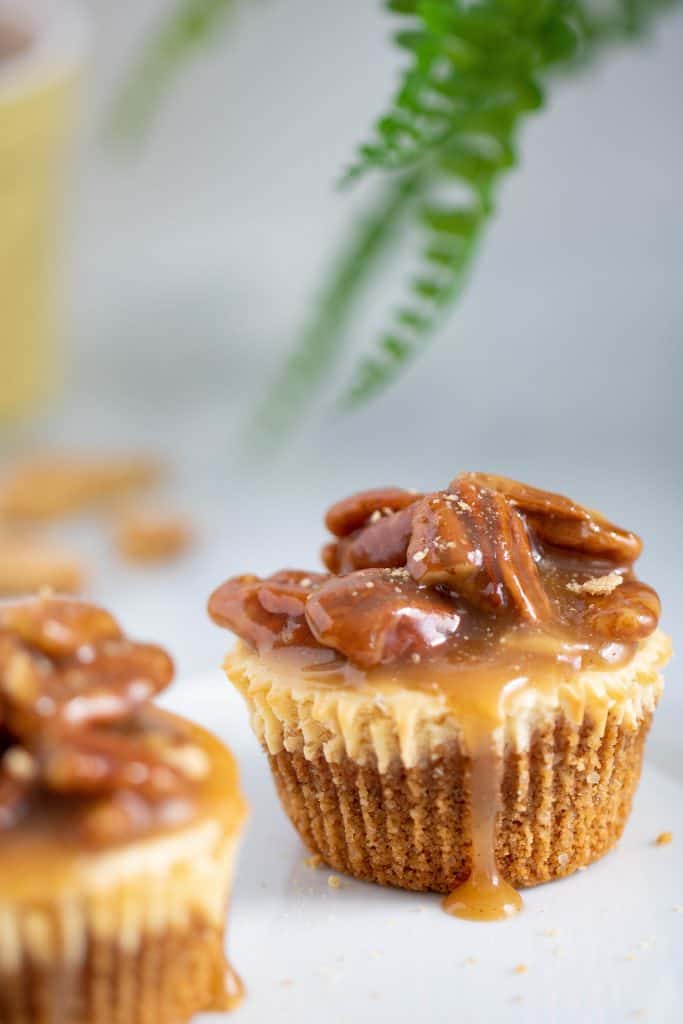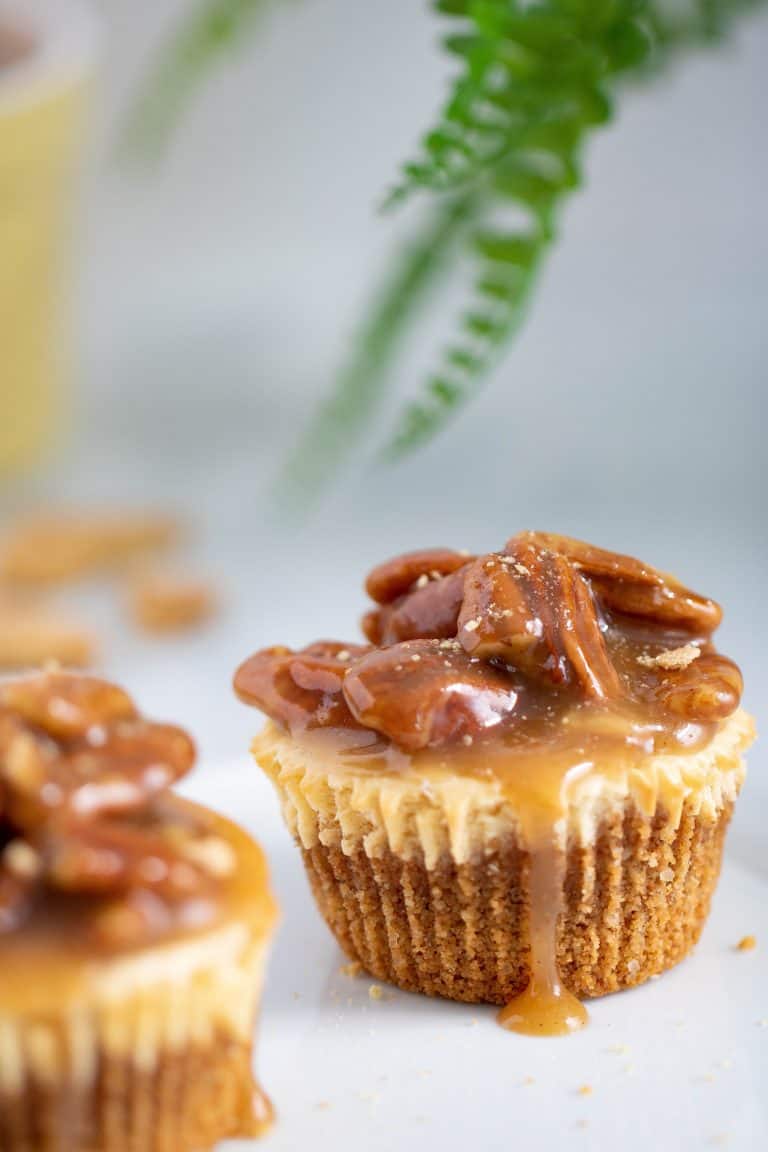 17. Delicious Pecan Pie Cheesecake Bites by Orchids + Sweet Tea
These Delicious Pecan Pie Cheesecake Bites are an awesome rendition of traditional Southern pecan pie except for the velvety texture of cheesecake. Not only are these little bites the perfect size, but they come fully packed with a beautifully tasty Pecans + Graham Cracker crust and a scrumptious pecan -caramel glaze on top. Perfect for any day, family gathering, or any special occasion.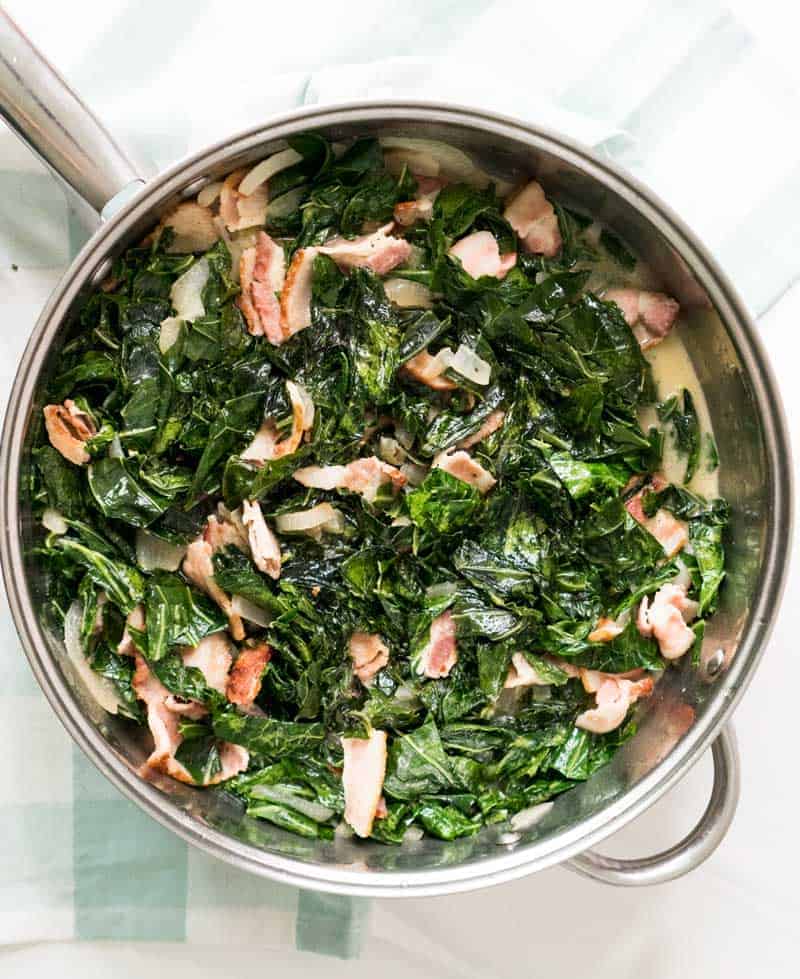 18. Easy Southern Collard Greens by The Happier Homemaker
These Easy Southern Collard Greens are a classic soul food recipe that couldn't be easier to make! With just 4 ingredients and a little patience, you can have delicious collards just like Grandma used to make!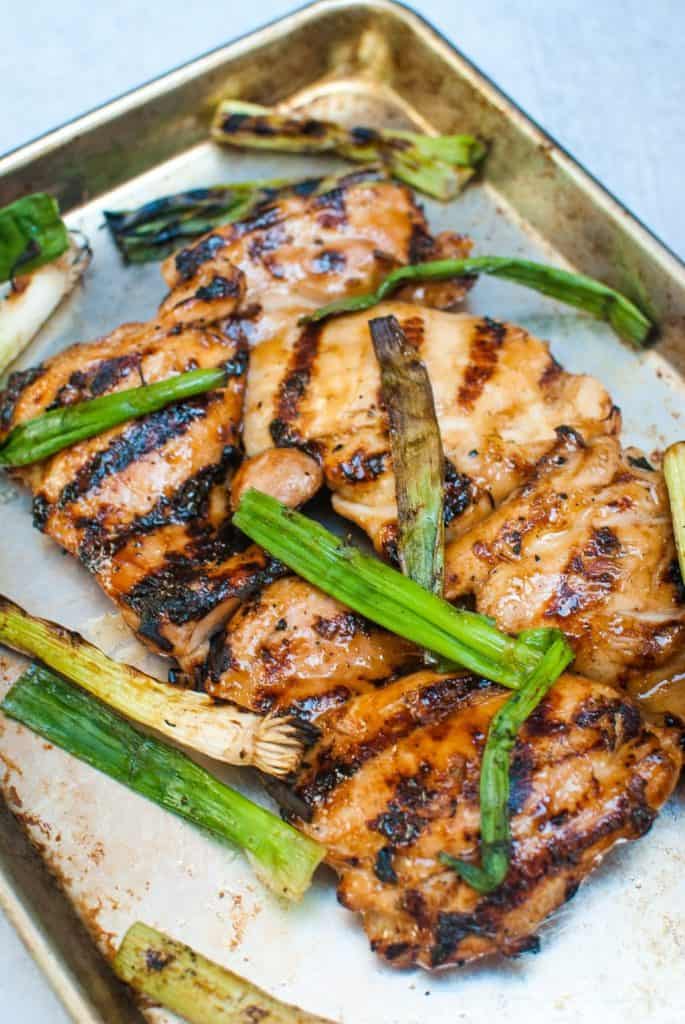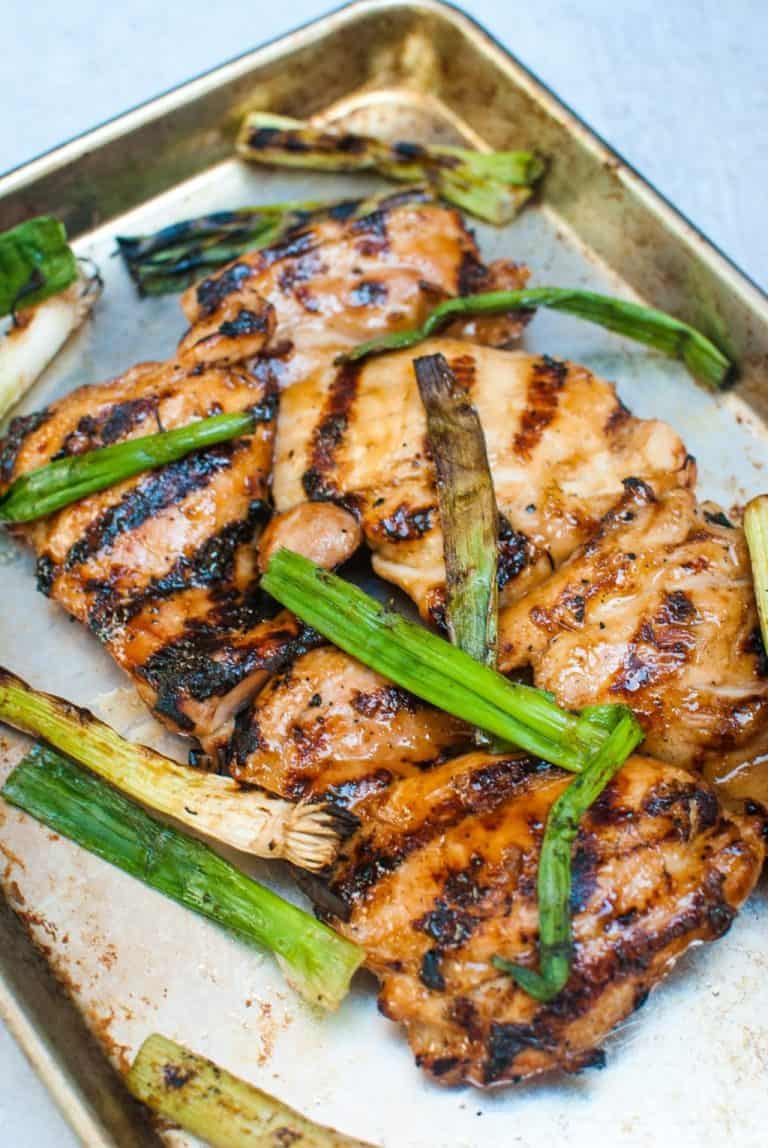 Grilled Vidalia Pickle Chicken is the summer grilling recipe you want! Sweet pickle brine and salty soy sauce create a marinade that will have you grilling all year long!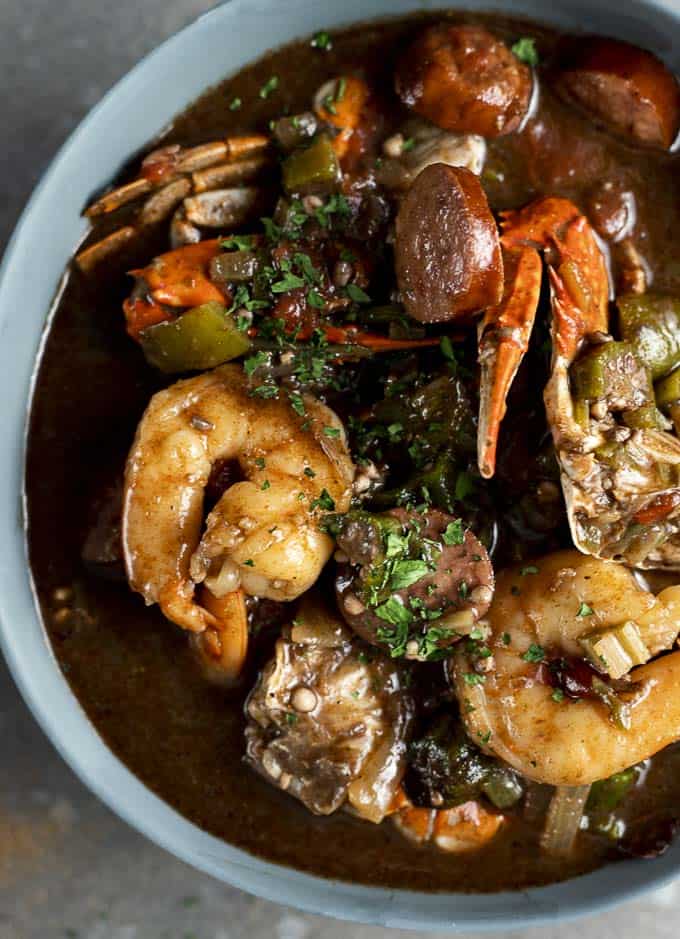 This New Orleans Gumbo recipe is made with spicy smoked andouille sausage, crab, shrimp, oysters, okra and vegetables, all served over steamed white rice. Plus, this Gumbo recipe is ready in under an hour!!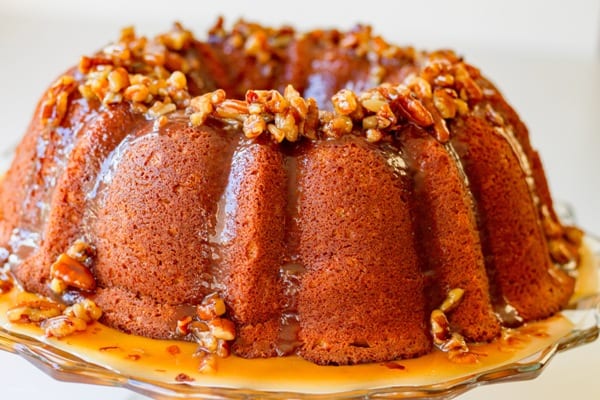 21. Sweet Potato Sour Cream Pound Cake by On Ty's Plate
Sweet potato sour cream pound cake is as decadent as it sounds. Flecks of sweet potato throughout topped with a luscious maple pecan praline sauce.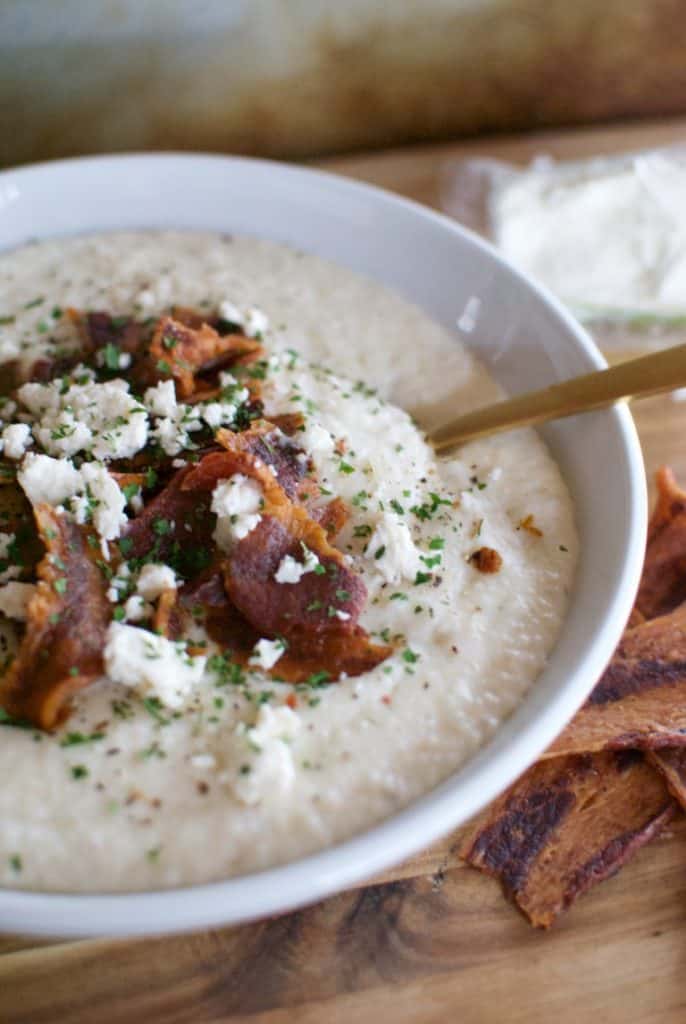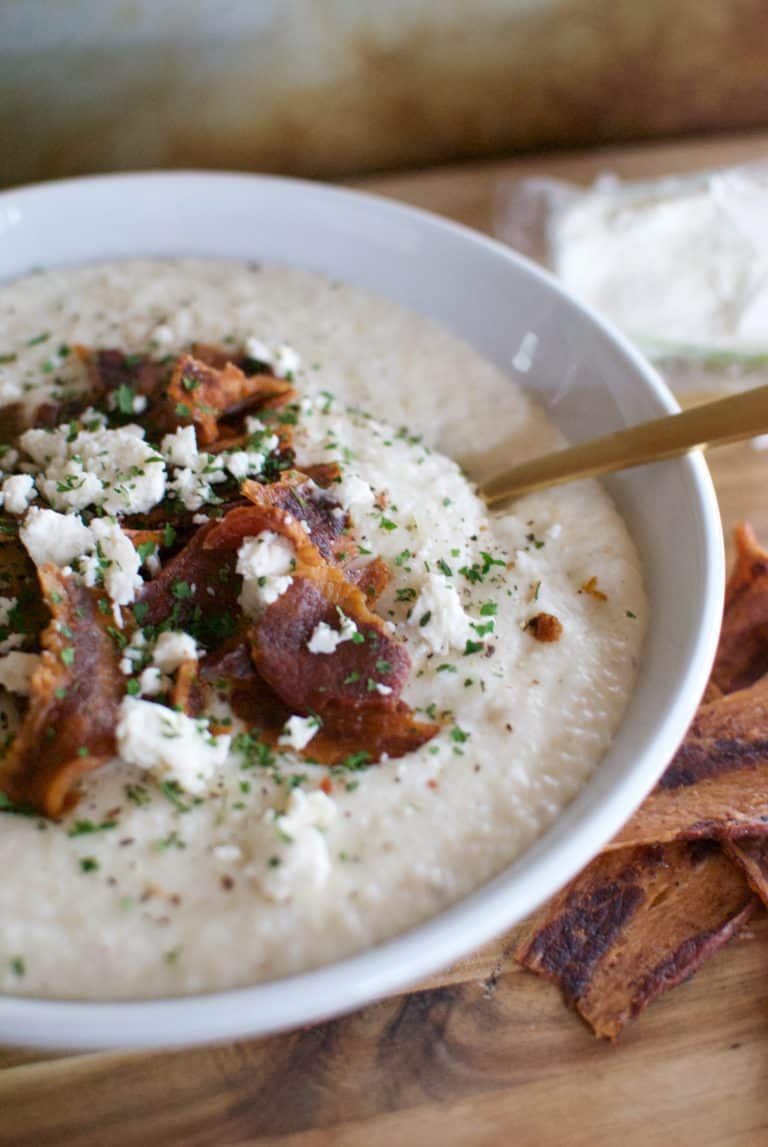 Grits are a staple here in the south, and adding goat cheese is a sure-fire way to get everyone around your table.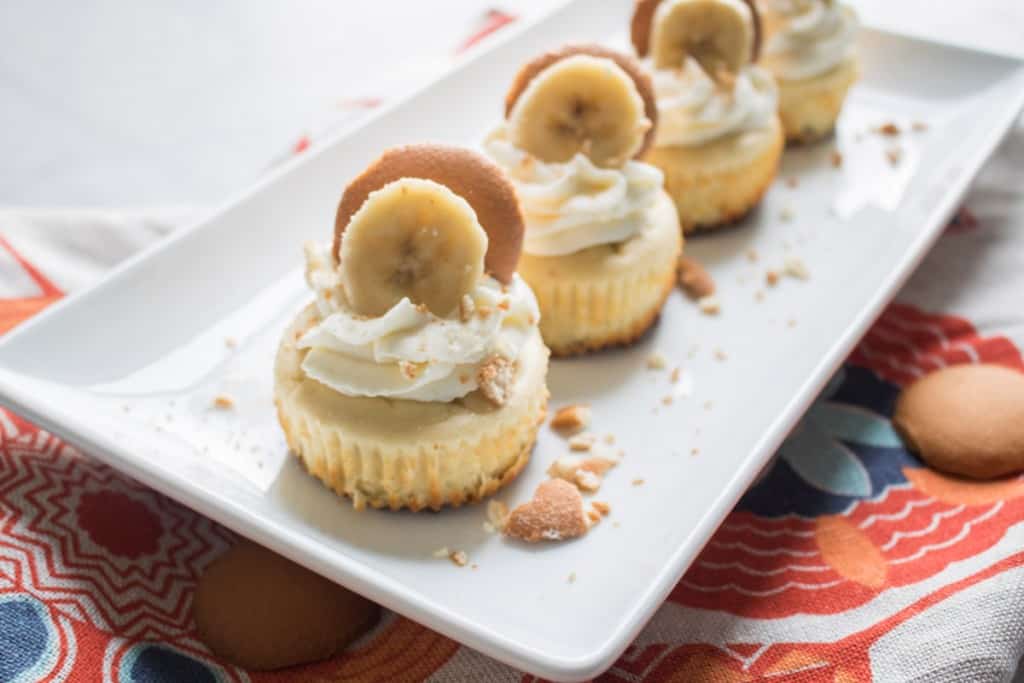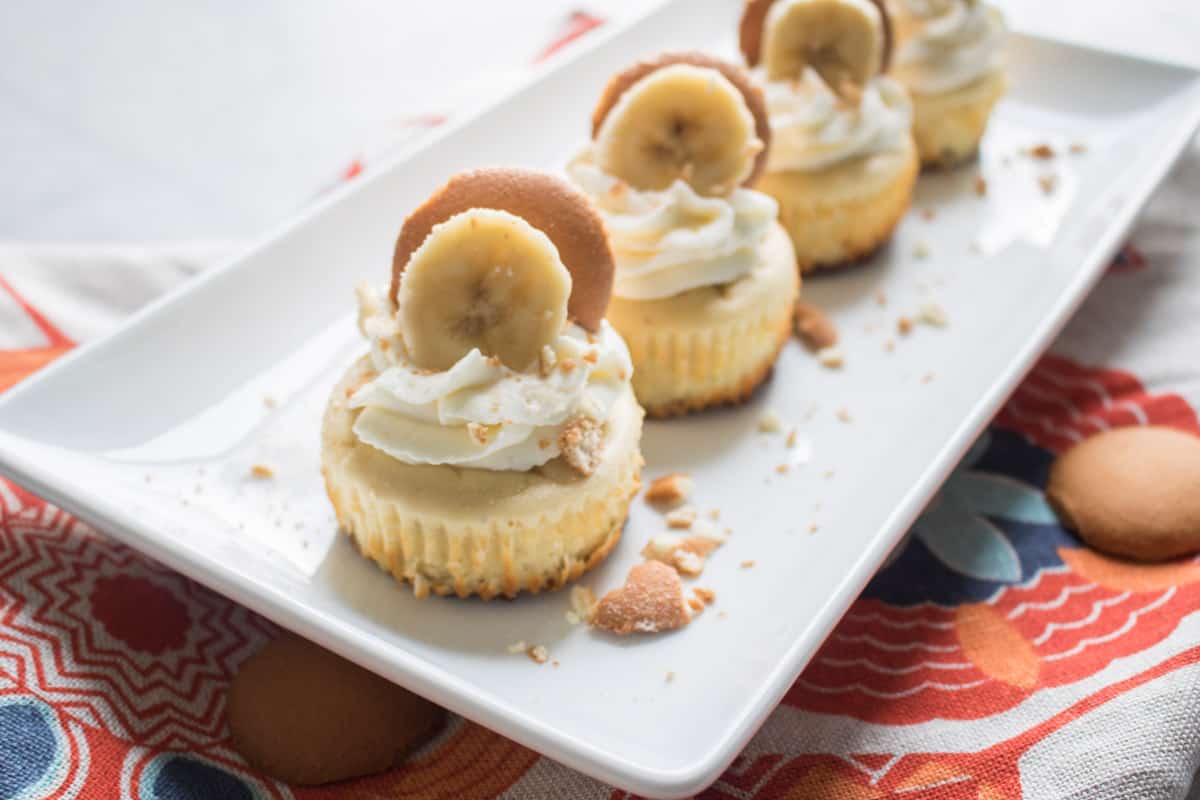 These Southerner's Banana Pudding Cheesecake Bites are beyond the best remix to the South's famous Banana Pudding. Packed with the original sweet flavors, this recipe adds a nice spice which stems from it's gingersnap cookie crust and the creaminess definitely comes from the burst of cream cheese in ever bite. Small enough to keep yourself from eating too many (if that's your thing!) and plenty enough to satisfy a big sweet tooth!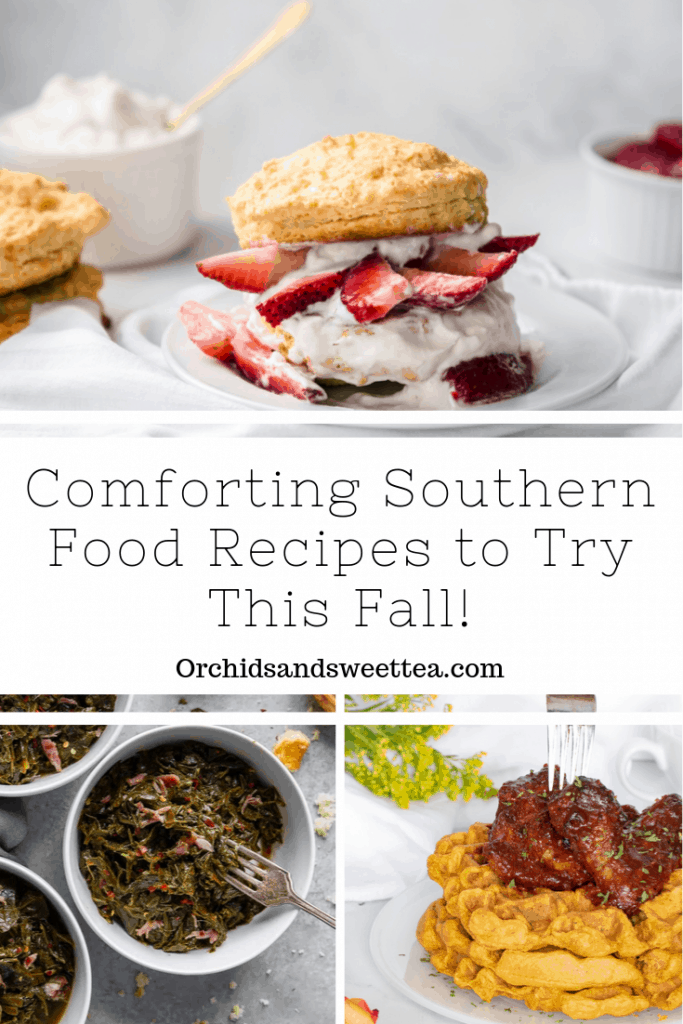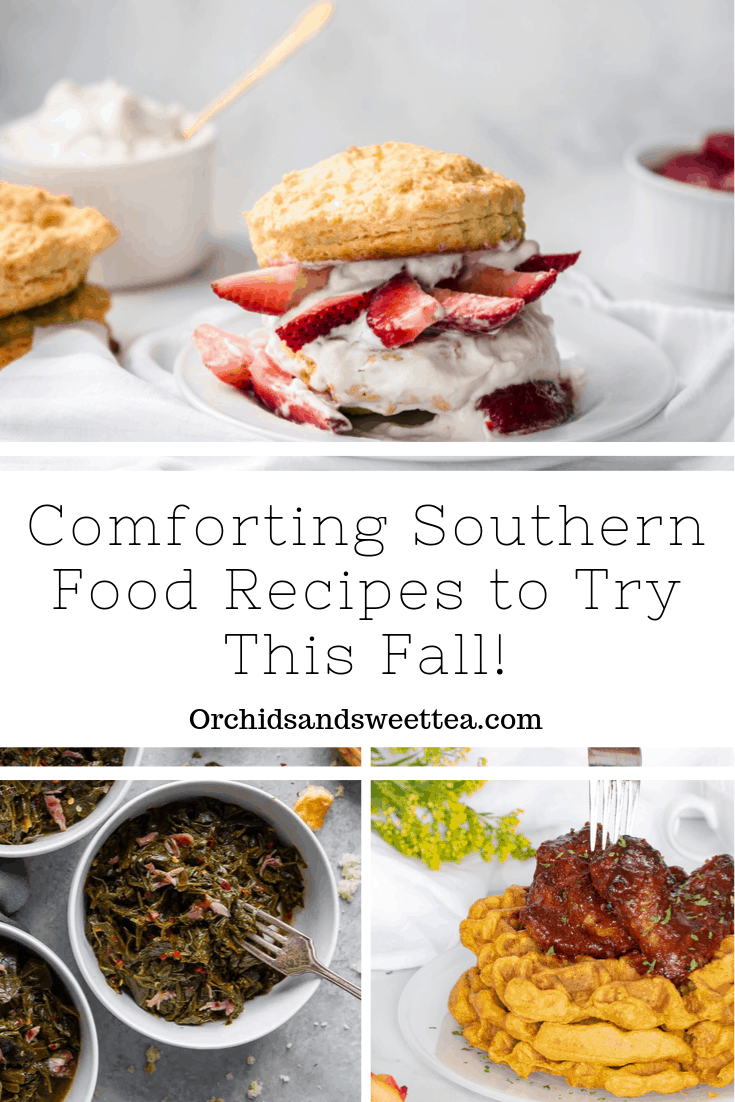 There you have it—our list in the flesh! As you can see, we have an array of flavors and cuisines that made our Comforting Southern Food Recipes to Try This Fall list.
Looking for a Healthier Sweetener Option?
The Best Healthy Sugar Alternatives + Substitutes list is all about finding better ways to enjoy your favorite sweets without compromising your healthy lifestyle. For those who follow a vegetarian and/or vegan lifestyle, this lists offers a few great ideas to incorporate healthy sweeteners into your diet.
Need Healthy Green Leafy Vegetables Ideas to Incorporate in your Fall Recipes?
When it comes to vegetables, there are so many benefits as we all know. While some veggies pack a greater punch when it comes to nutrients, we've curated a special list of our Our Top 12 Favorite Healthy Green Leafy Vegetables! Most of these are super popular while others are under utilized in many dishes. Lettuce Eat, Shall We?
Want to Know Our Top Southern Recipes on Orchids + Sweet Tea?
This Vegan Southern Maple Peach Cobbler is a beautiful rendition of a classic cobbler with a twist. Not only does it boast of it's Southern touch, but it's also entirely vegan and dairy-free, and comes topped with perfectly imperfect dollops of sweet maple-cinnamon biscuits; adding a nice kick of flavor to the creamy peach filling. Gluten-Free option available.
When it comes to this Classic Southern Vegan Pecan Pie, it is naturally sweetened (without corn syrup) and is housed with an orange infused, buttery, flaky crust. This recipe is sure to please the crowd during the Holiday season, one slice and bite at a time.
These Air Fryer Chicken Wings + Sweet Potato Waffles are everything that one's heart desires. Made right in a blender + WITHOUT ANY FLOUR (Flourless), these deliciously flavored, Gluten-Free waffles are naturally sweetened, fluffy, thick, and airy; coupled with these sticky (yet crisp) BBQ wings, this recipe is a real easy reminder of a true Southern-style breakfast. Nothing short of goodness on a plate!
This Delicious Peanut Butter Banana Pudding is a version of a classic dessert that most Southerners can say has been a childhood favorite since the beginning of time. This creamy sweet treat comes filled with banana chunks, whipped vanilla pudding, delicious vanilla wafers nestled in between each layer and an awesome kick of flavor—-peanut butter. This recipe certainly makes for the best dessert choice after a good meal or even as a quick "pick me up" snack.
Comforting Southern Food Recipes to Try This Fall.