This recipe is from Jerrelle Guy's (Founder of Chocolate for Basil) Black Girl Baking Cookbook is beyond phenomenal. This Carrot Cake Cheesecake bar is simple, egg-free, and also has a vegan option. Full of flavor, spice, and everything nice!
Disclaimer: This post does contain an affiliate link in which I will receive compensation if you click and purchase through Amazon.
I finally got my copy of this amazing cookbook and I've spent my entire weekend glimpsing through EVERY page! Unlike many cookbooks, I just love how Jerrelle has organized her recipes based on sensory and textures. Yes, that's right! This cookbook takes you through Sound, Taste, Touch, Smell, etc. It's such a great analogy of how food connects with our senses! Have you noticed that this is true? More importantly, to say the least, I'm going to enjoy her healthy recipes, especially the many vegan options that are included. It definitely proves that eating healthier does not have to be boring or so simple that it adds no life to taste buds or tongue palette.
One thing is a fact—-I had to try this Carrot Cake Cheesecake recipe because it is one of my favorite sweet treats (as well as my Husband's ultimate fave!) and I've never had it in a "bar-like" form, so why not give this rendition a try. To be honest, I did do a little "freelancing" by adding a walnut + brown sugar crumble on top, but trust me, this recipe in all of it's original glory is awesome!
For the Walnut Crumble: simply add 1 cup of chopped walnuts, 5 Tbsps of vegan butter (melted), 1/2 cup of brown sugar, 1 tsp of cinnamon, and 1/3 cup of Bob's Red Mill all-purpose flour in a bowl together and stir until well incorporated. Next, add it atop your Carrot Cake Cheesecake during it's final 10 minutes of baking. Wallah!
Looking for other Carrot recipes? Check out my latest sweet treats: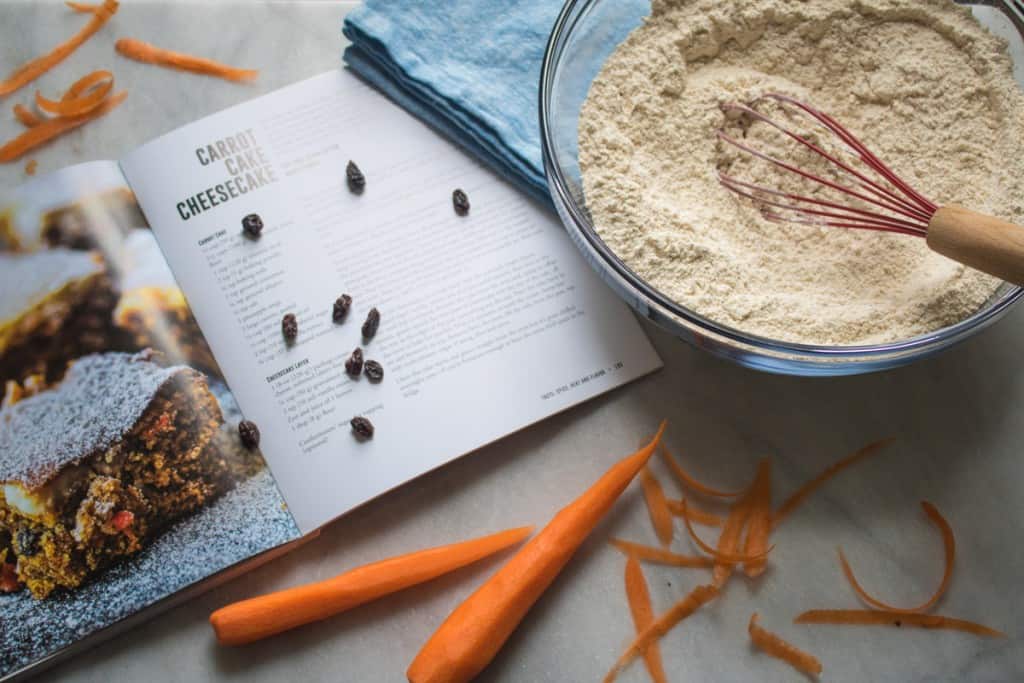 Personally, I would highly recommend anyone in search of healthier options + bold flavors, to try this cookbook. You can find it on Amazon and Barnes + Nobles.
Grab yourself a copy and try this recipe (along with other great ones) today!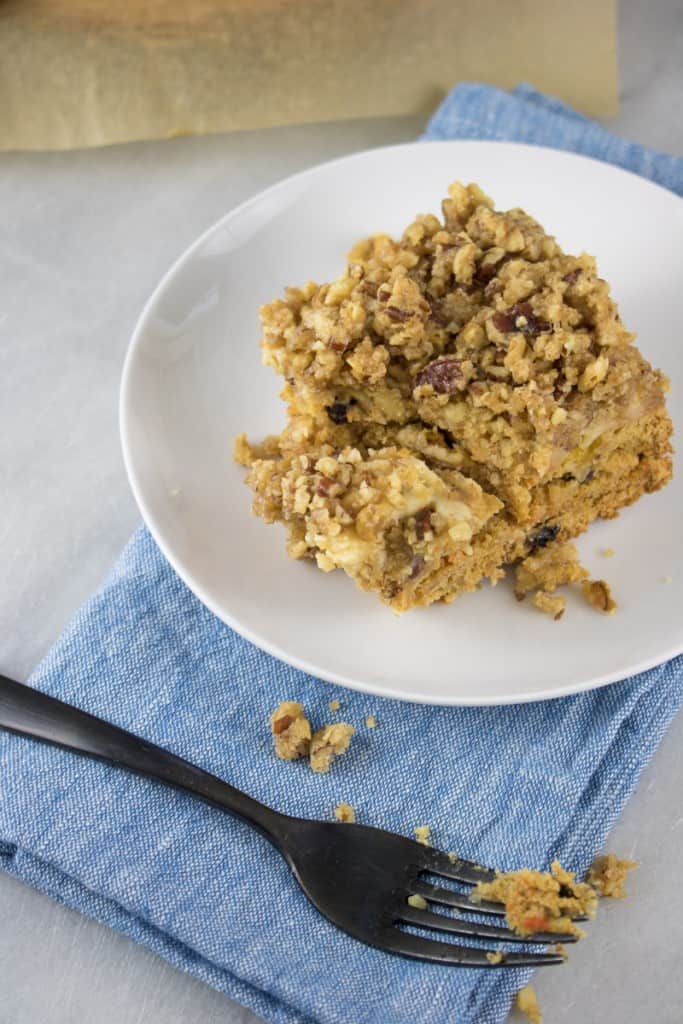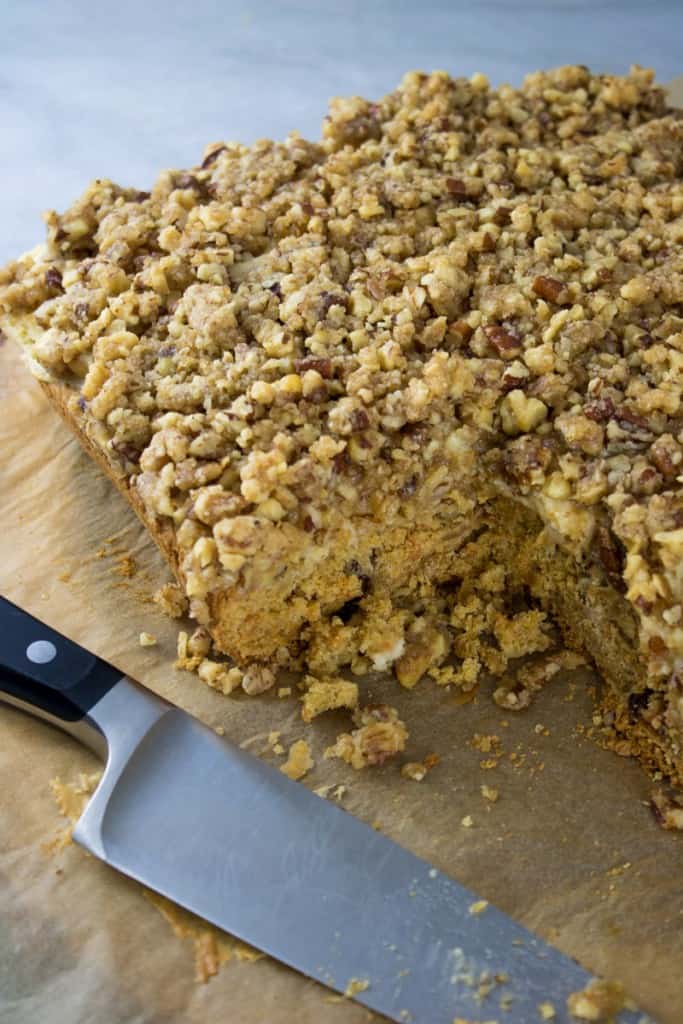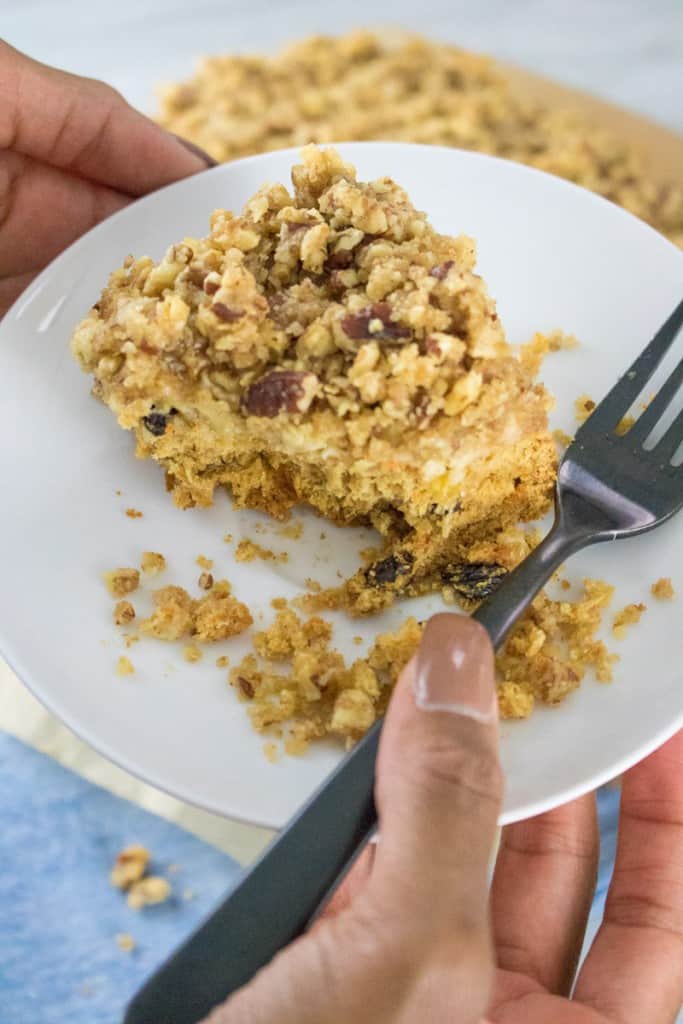 Black Girls Baking Cookbook: Carrot Cake Cheesecake