This is K's first cake (since we made cupcakes for his 1st Birthday!) and we wanted to ensure that he loves it, so we made his favorite–Very Vanilla cake! This recipe is super fluffy, moist, easy, and the best sweet tooth satisfier for sure.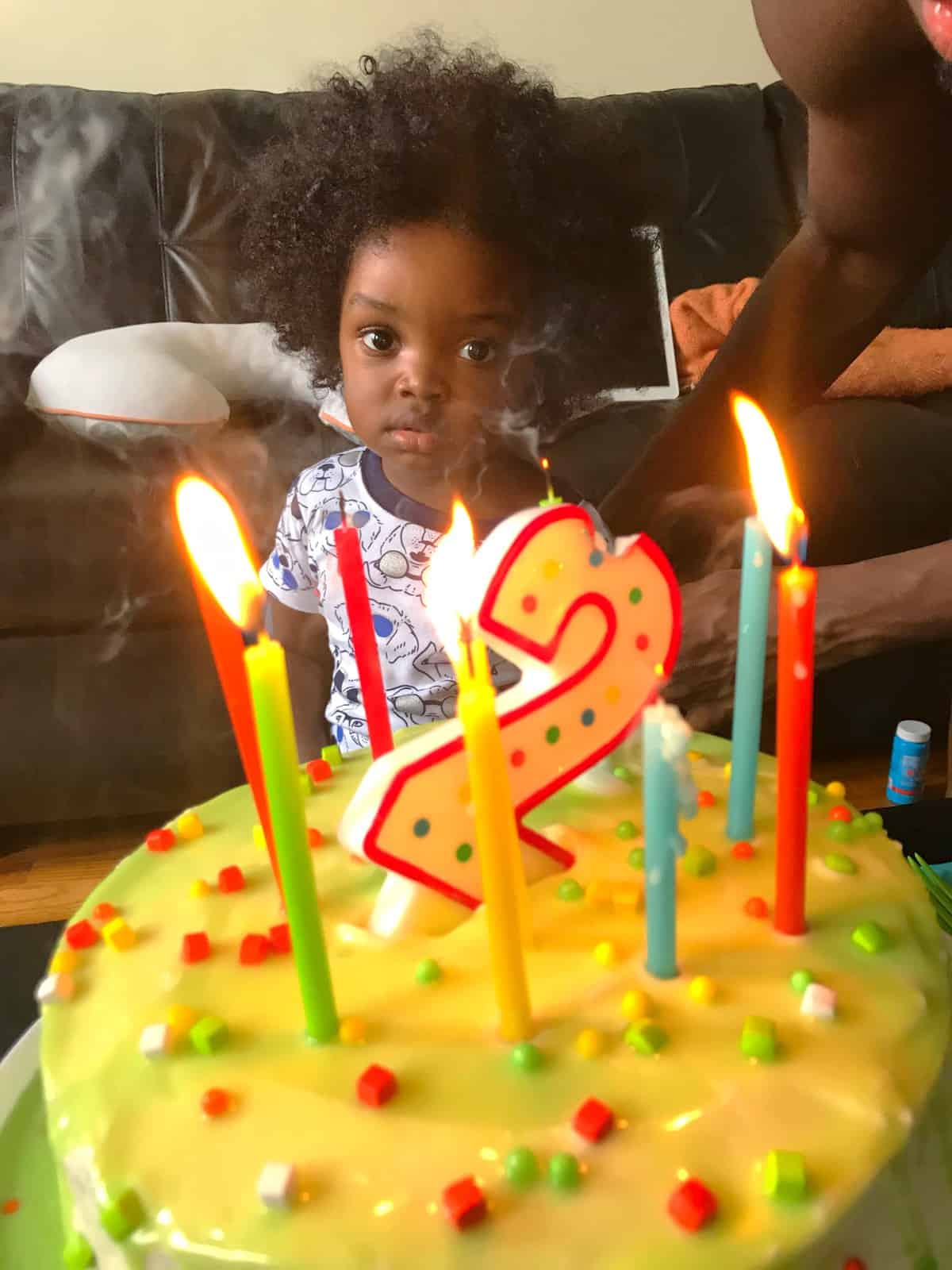 It's Cake time!
On June 5th, my baby boy turned 2 and I felt like such a proud Mama! I can't believe how quickly time has flown by and it's already been two years of amazing memories and unforgettable moments with this little guy! He's such a witty, observant, super intelligent, and funny little guy. My husband and I couldn't be more proud.
This is K's first cake (since we made cupcakes for his 1st Birthday!) and we wanted to ensure that he loves it, so we made his favorite–Very Vanilla! Boy, was it GOOD! Although it took my husband and I a few hours (in total time) to really make it perfect, we are super happy that the little guy was excited to see it. We simply just added his favorite cartoon (The Lion Guard) as an added touch with all the colors and themed plates, balloons, napkins, etc. When he saw everything, he was so HAPPY! Oh & let's not forget his big present, which was a Smart Wheels Park & Learn Deluxe Garage, which was a great success as well! Haha!
All in all, I enjoyed our low-key Birthday Stravaganza for the little guy and it is in moments like these that you can truly appreciate the love that exists among your loved ones. However, next year's celebration will be even better with what we have planned because we know just how much he's going to love it!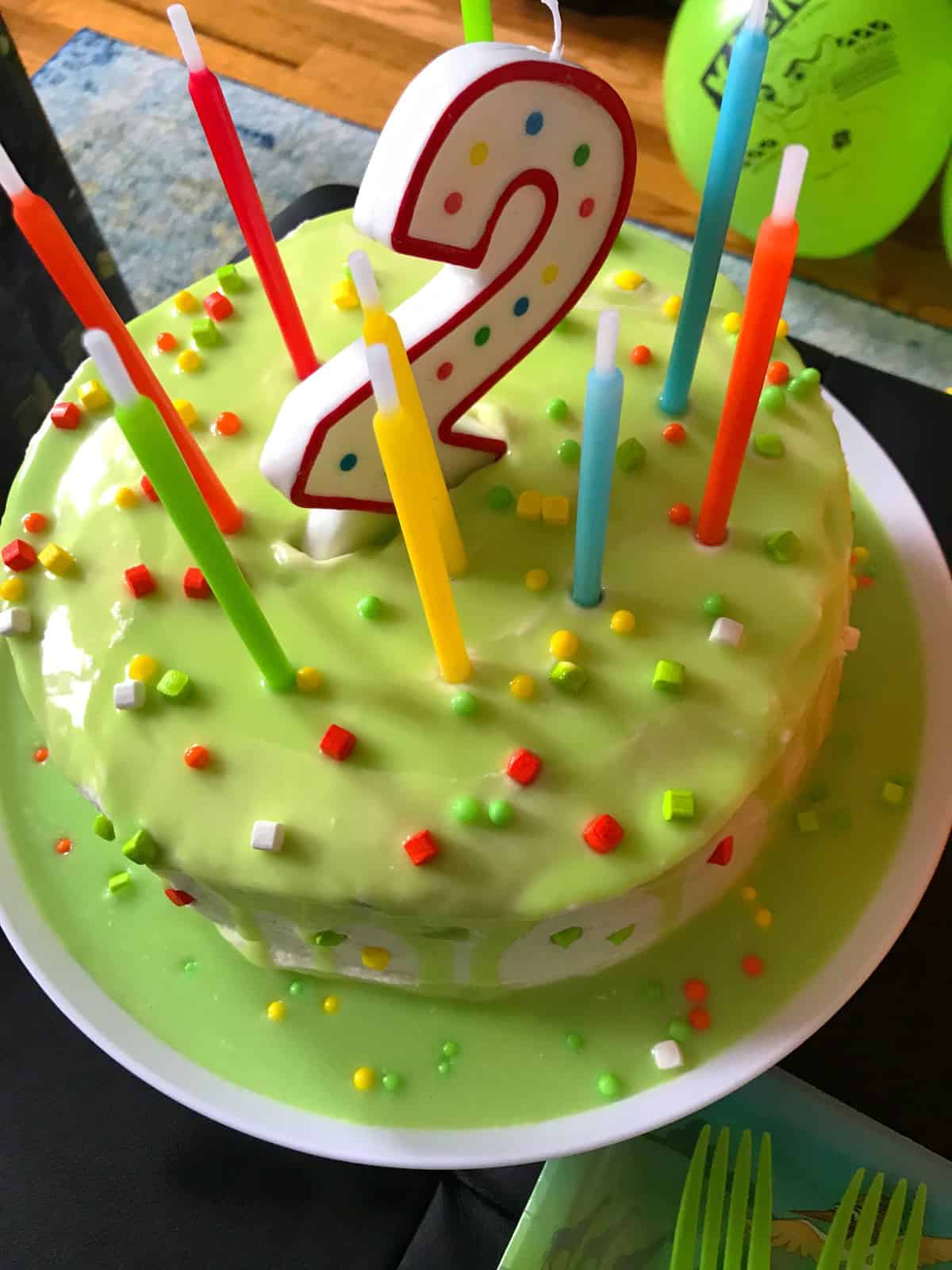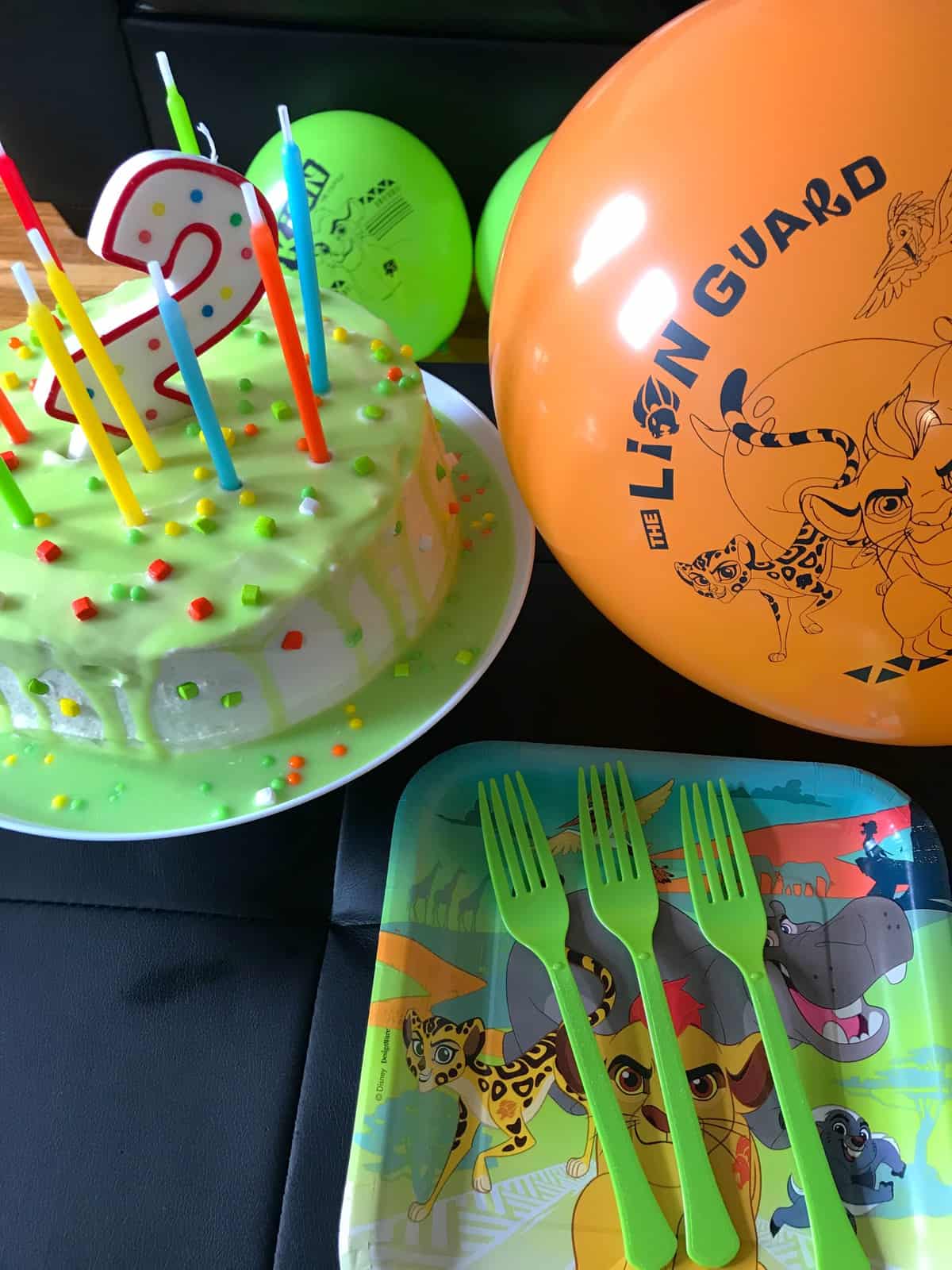 As for the cake, I've included the recipe below in case you'd love to try this amazing burst of vanilla flavor. Unlike regular vanilla cake, this one has a great power punch and the sweetness is enough to keep your little one happy (but not completely bouncing off the walls). Haha! In addition, the buttercream is Very Vanilla as well, but it super velvety and smooth, therefore, making it much easier to frost the cake without much struggle. Lastly, we added a nice "drip-like" effect using chocolate gonache and coloring it green to match our Lion Guard theme. "It was surely un-Bunga-lievable!" (in the voice of Bunga from the Lion Guard).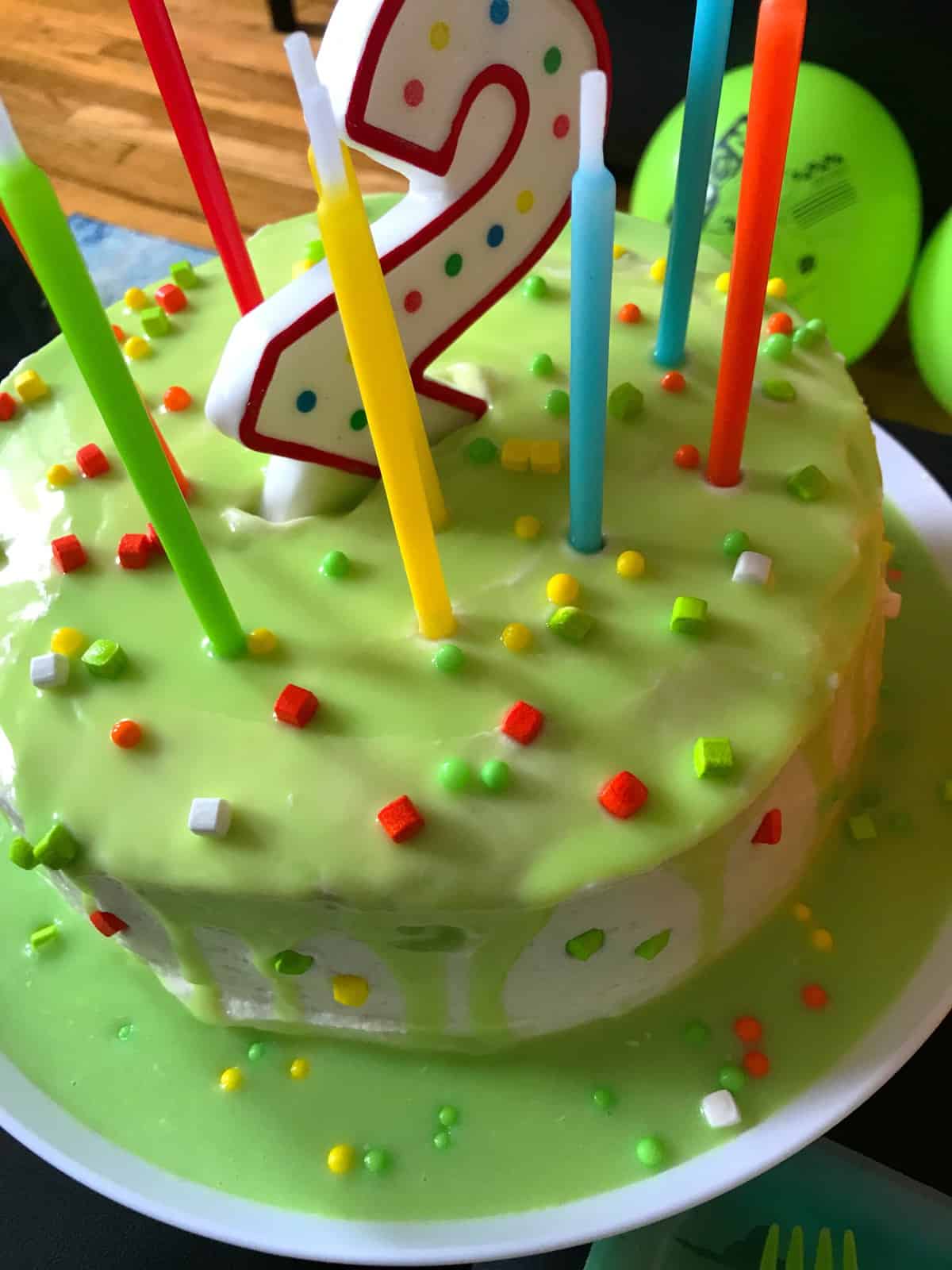 3/4

cups

unsalted Butter

Be sure that it's at room temperature.

1 3/4

cups

granulated sugar

2

tsp

vanilla extract

5

egg whites

Be sure that it's at room temperature.

1

Tbsp

baking powder

3/4

cup

Almond Breeze unsweetened vanilla Almond milk
Preheat oven to 350 degrees Fahrenheit. Grease the sides/bottom with butter of two 9-inch round cake pans. Sift a bit of flour atop the sides/bottom and dust off excess. Note: this ensure that your cakes slide right out.

In a large bowl, cream together the butter and sugar until light and fluffy, about 4 minutes.

Mix in vanilla extract until combined and add 3 egg whites and beat on medium speed until thoroughly combined, about 30 seconds..

Add in remaining 2 egg whites and beat for another 30 seconds or until combined. Then i

n a medium bowl, whisk together flour, baking powder, and salt.

Add half of the flour mixture to the wet mixture and mix until combined, scraping down sides of the bowl as necessary. Then a

dd the Almond milk and mix until combined.

Add the remaining flour mixture and mix until well combined, also scraping down sides of the bowl as necessary.

Divide the batter evenly between pans and Bake for 25-30 minutes or until an inserted knife comes out clean.

Cool cakes in pans for about 10 minutes before removing from the pans and place on a cooling rack or in the refrigerator for another 30-45 minutes, until completely cool.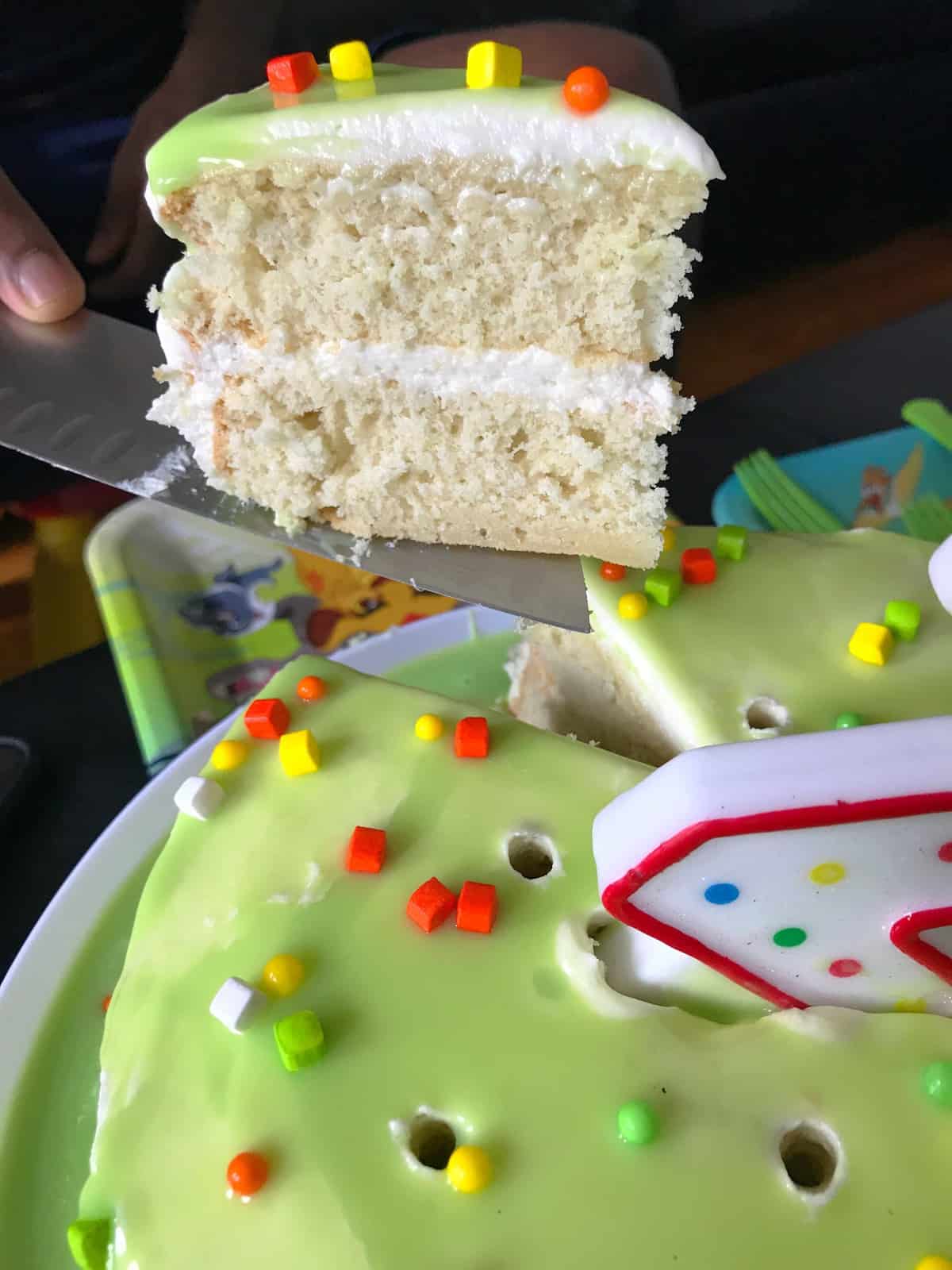 Beat butter on medium speed until smooth and creamy, about 3-4 minutes.

Gradually add 6 cups of powdered sugar, mixing until smooth and well combined. Be sure to scrape the sides if necessary.

Add vanilla extract and Almond milk and continue to mix until smooth. Then a

dd remaining powdered sugar and beat until well combined.

Add additional Almond milk or powdered sugar to achieve your desired consistency.

Once cakes are fully cooled, place one cake on a serving plate and spread some frosting on top, evenly.

Top with other cake and f

rost the top and sides of the cake using a spatula. Decorate as desired.
Best if left chilled in the refrigerator for about 20-30 minutes after frosting!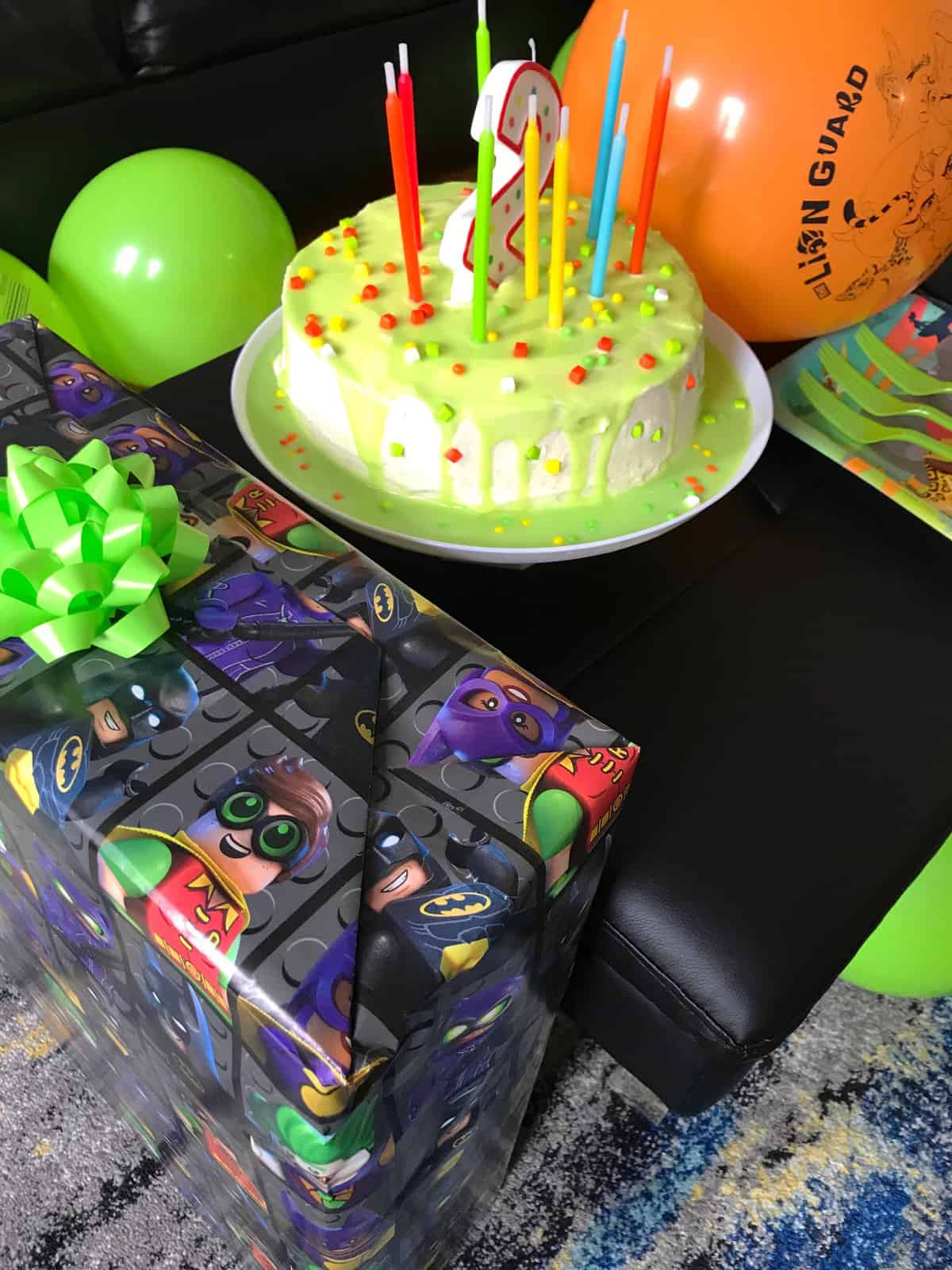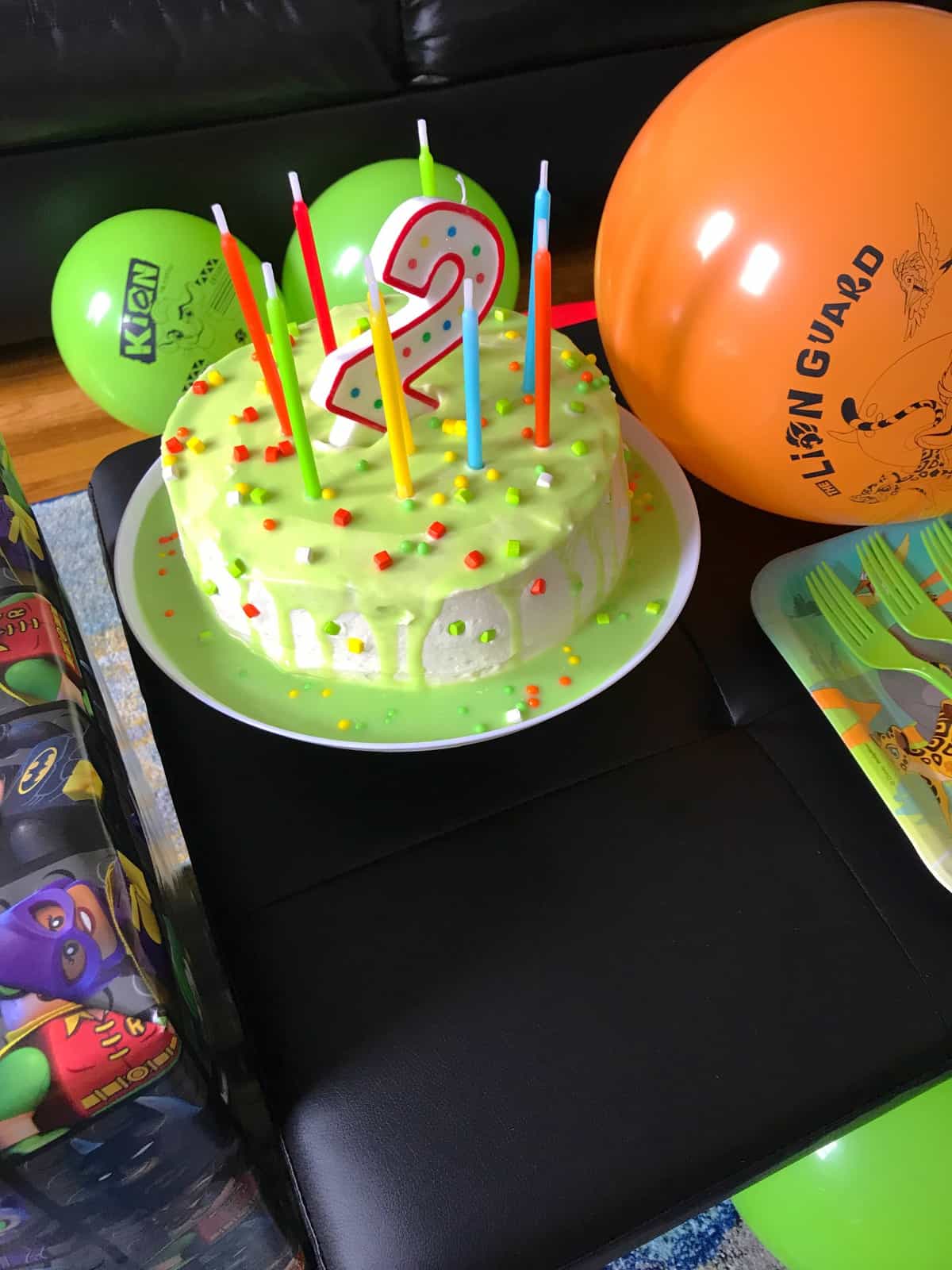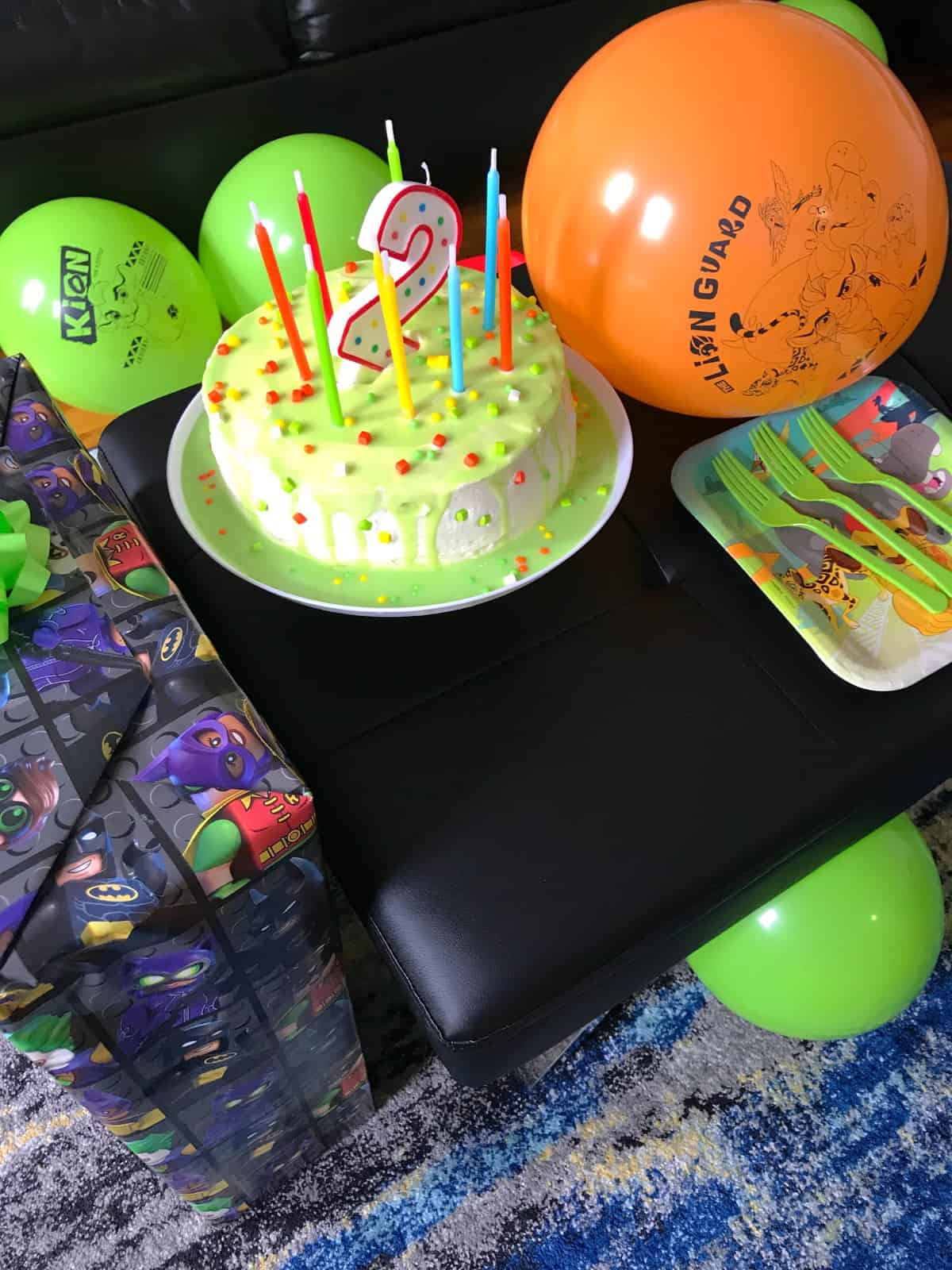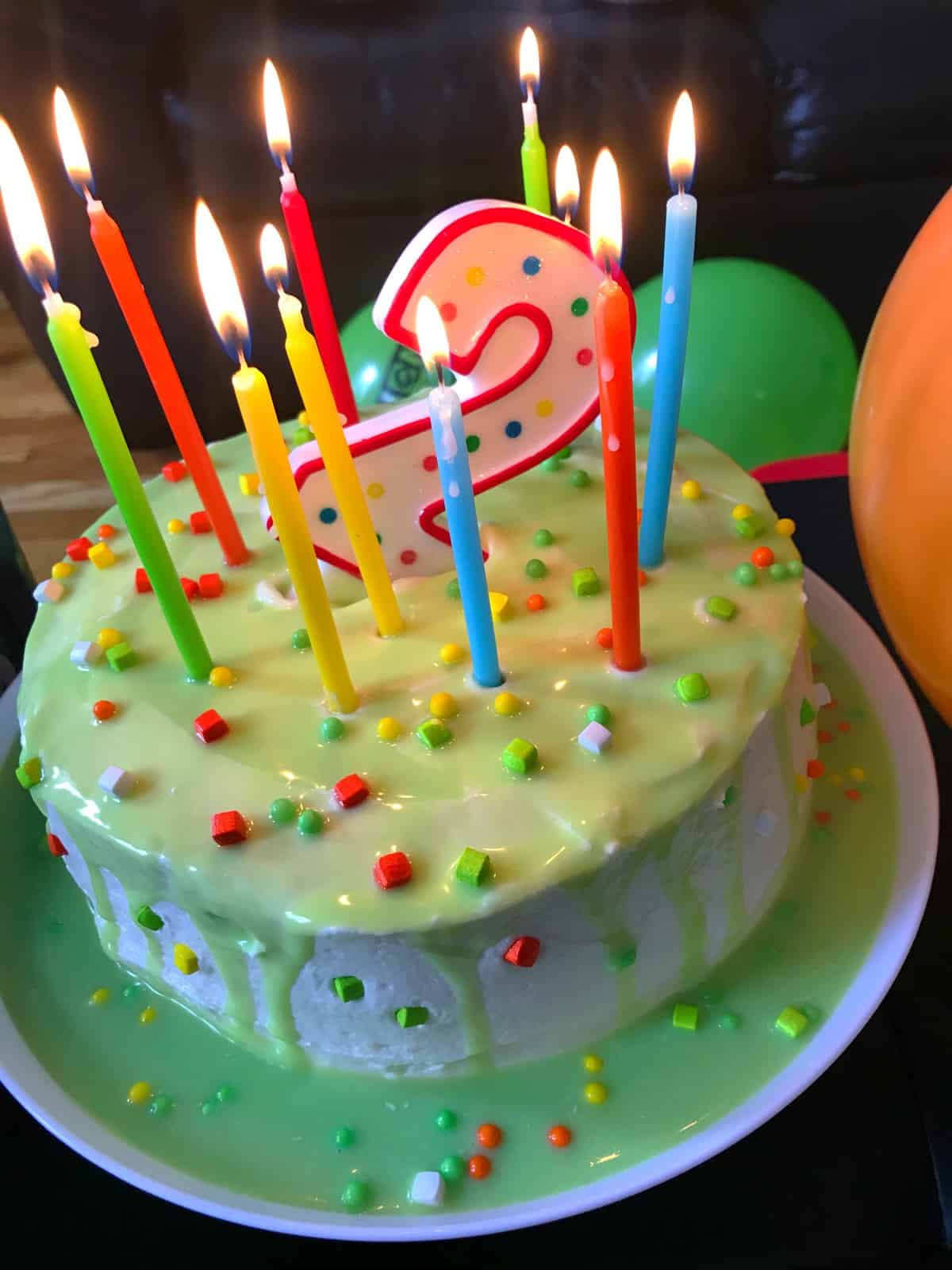 What a success!
A great way to celebrate my little guy's 2nd year! 
HAPPY BIRTHDAY LITTLE GUY.