Boo!----This is suppose to be one of the most scariest times of the year. It's all about ghosts, zombies, witches, monsters, pumpkins, and anything spooky and almost unbearably terrifying! That's Halloween for ya! However, when it comes to having a toddler, many of the scarier things are often far too scary for them to enjoy.
No growling monster, bloody drinks, snickering witch, or eyeballs floating around for them (or at least most toddlers anyway!). This is why I've decided to share the Best Toddler Approved Fun Things for Halloween!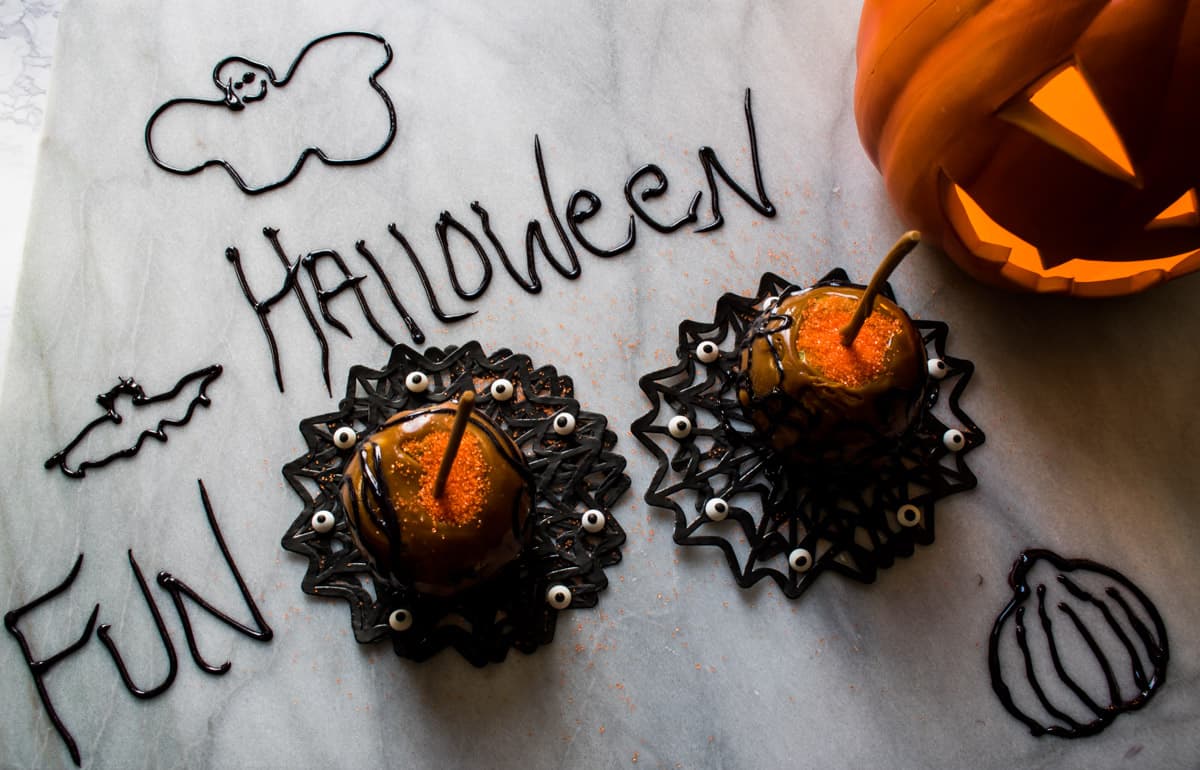 When it comes to Halloween, my family and I aren't big celebrators. Personally, I enjoy the whole costumes and pumpkin carving thing. Oh and maybe a few eyeballs in my drink or a spooky dessert. Haha!
But that's really it. I've always been a huge fan of scary movies since my childhood, so that it's anything new or different. But having a toddler has shown me that kids this small really do enjoy the innocent aspects of Halloween.
Since the start of October, there have been so many Halloween cartoons that I've watched my little guy enjoy on a daily basis (and I may have enjoyed a few myself. Haha! #MotherhoodStruggle).
So far, my little guy has had a real ball painting his pumpkin (with a large sheet in place for mess prevention of course!) and we made candied apples (which are insanely hard to eat by the way.
But it tastes good with caramel!), which were fun! As Halloween continues it's onset, I'll definitely make a few more sweet treats to enjoy. It's all about creating memories for your little one(s) to look back on later in life.
Jump to: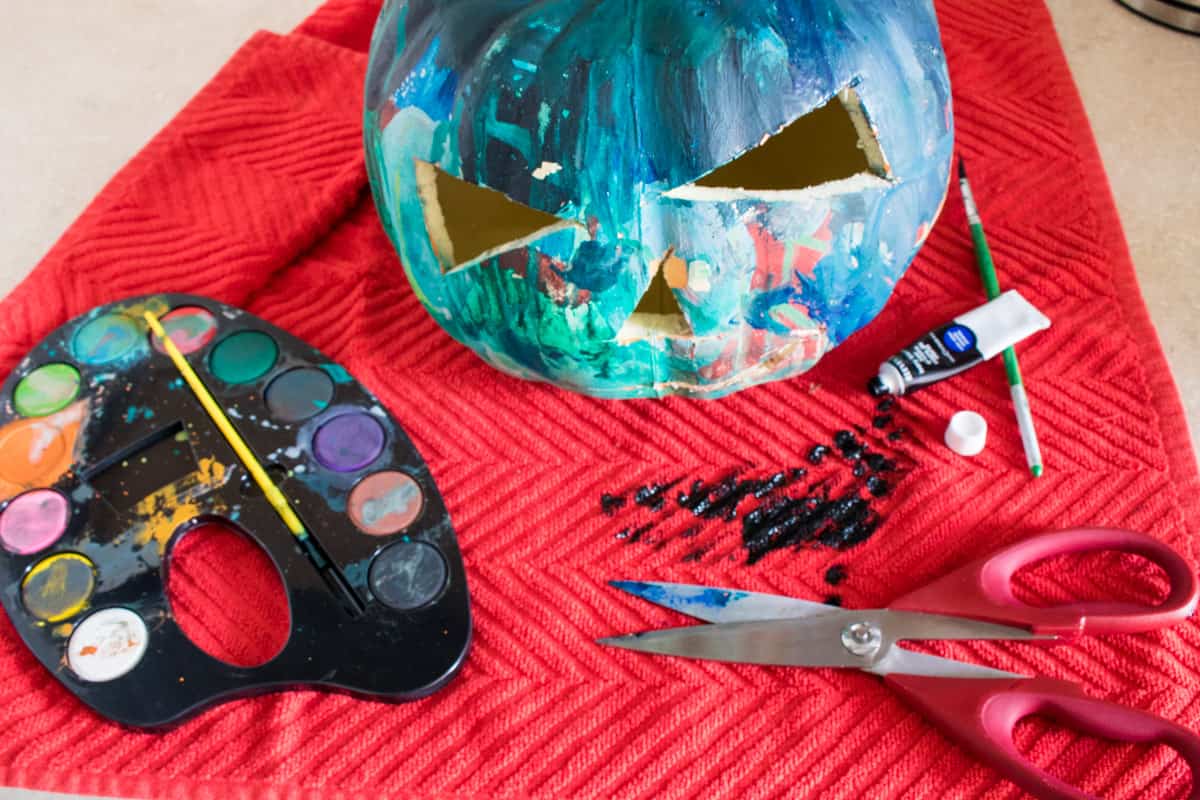 1. Bake Spooky Sweet Treats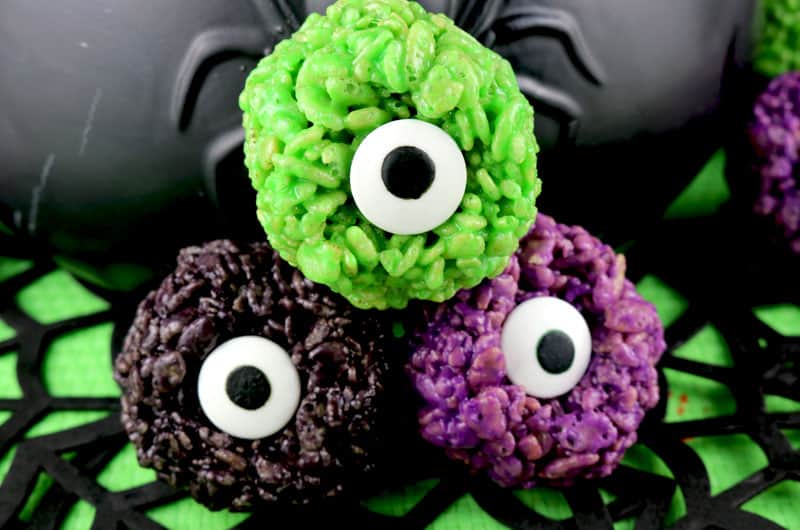 If you're little one is a fan of a particular spooky thing or isn't as scared of an eyeball, bat, ghost, or whatever; then this is a great way to celebrate Halloween. There are so many sweet treats that you can make and you can start by browsing through Pinterest for inspiration. This is completely harmless and tons of fun, while at the same time, creates the perfect bonding moment for everyone.
2. Carve and/or paint a Pumpkin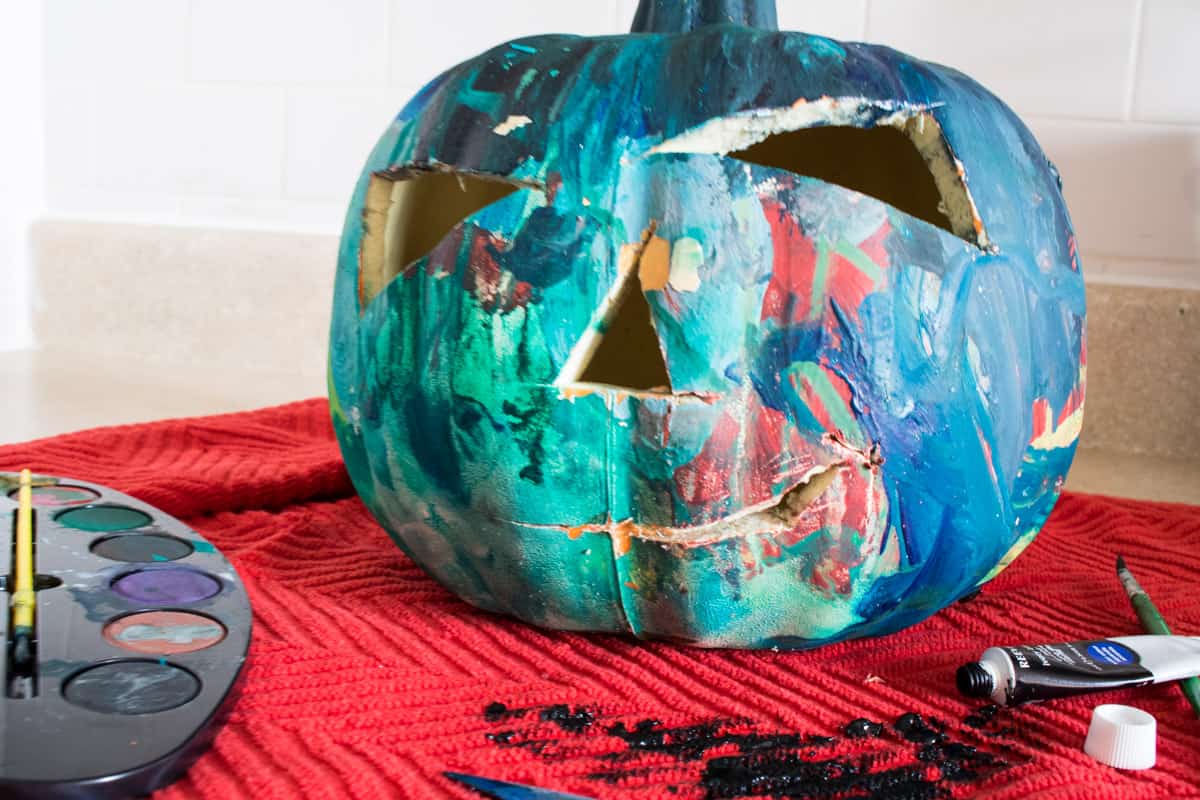 This was the perfect activity for my little guy! Although he was a bit apprehensive at first, he did kick into gear (as you can see in the photo above!) and the rest was history. Haha. This is a great way to open up your little one's creative mind and for them to showcase their inner art skills. It can definitely get a bit messy, but there's nothing that a large sheet, a few wipes, and a bit of water can't solve. Besides, what toddler approved activity is messy-free anyway?
3. Make Other Fun Crafts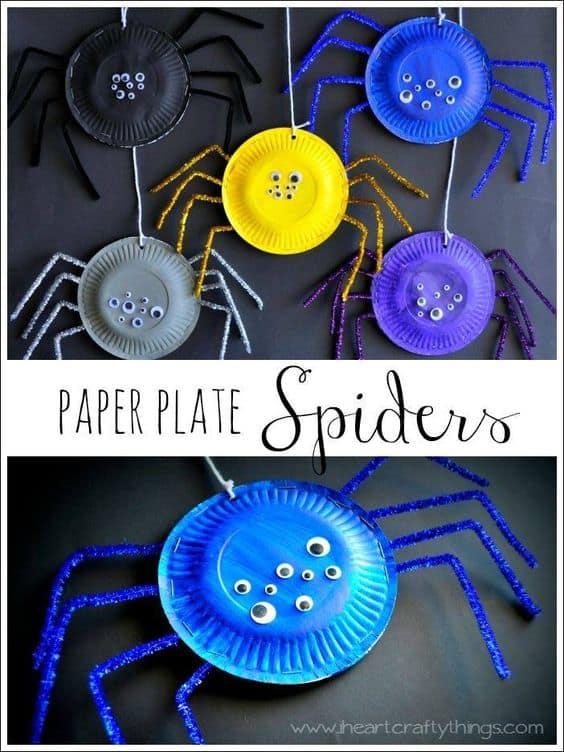 There's nothing more fun for a toddler than to create new things. They just love to get their little hands dirty! But let's not forget that most learning for toddlers happens through feeling and touch! That's why your little one has such sticky fingers and it's good, although it's annoying at times. Haha. Anyway, you can always use this moment to make spider paper plates (as shown above), perhaps ghost figures, witch hats, spooky noodles, you name it.
4. Visit Halloween Houses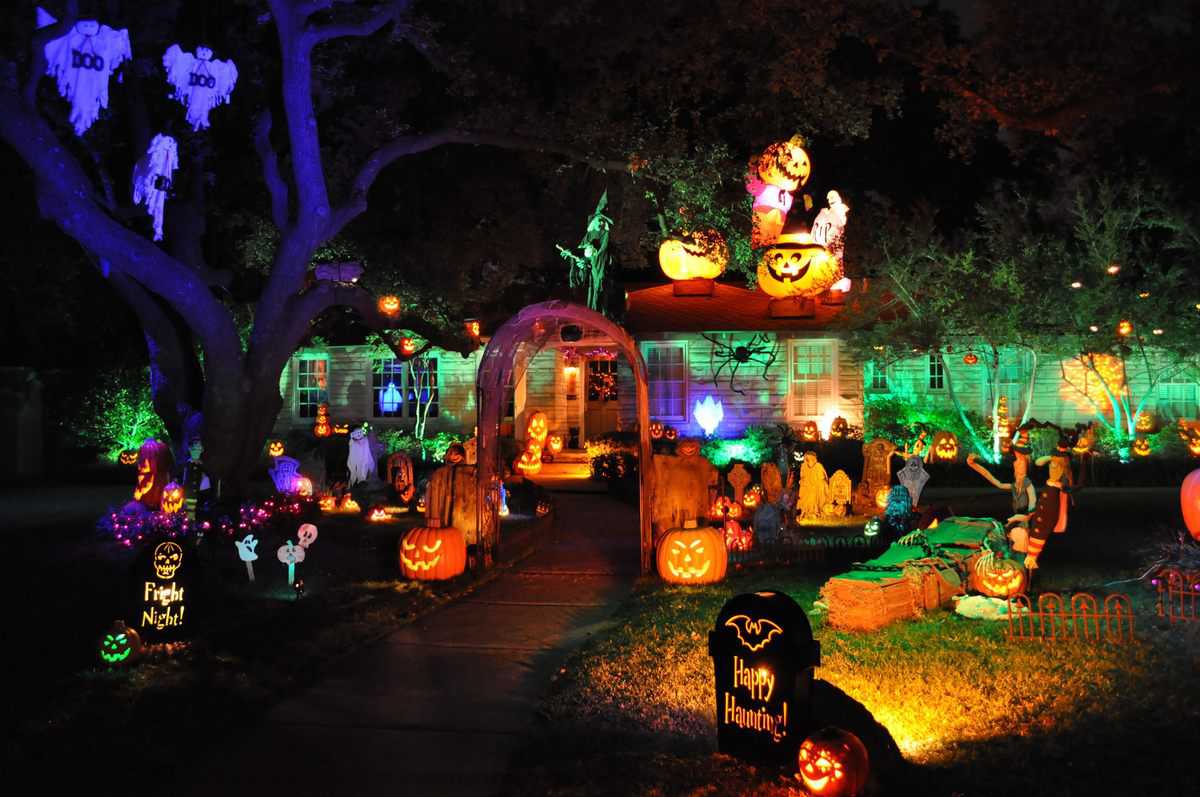 There's nothing more fun (and scary!) than visiting a creepy Halloween house! You can always find a local Haunted House near you, especially in the weeks leading up to Halloween. If you're in the NYC area, there are a few great spots that you can choose from, including the Haunted Forest — the Bronx, Gravesend Inn Haunted Hotel — Downtown Brooklyn, Halloween Murder Mystery — Upper East Side, and many more.
You also can go to your local city park for haunted walks and other fun activities for the entire family. Perhaps even the Botanical Garden or Museum. These are great ways for your little one to experience a bit of spookiness, while enjoying the company of other kids their age, screaming and laughing through it all. Unfortunately, some Halloween experiences have an age limit, but there are plenty that are open to all ages. I'm hoping to bring my little guy to the Spooky Barn — in Crown Heights, Brooklyn on the weekend of Halloween. This experience includes wildlife shows, pumpkins for baboons and roaming costumed characters. Kids can show off their costumes and burn off that Halloween candy rush at the zoo's dance party. Sounds fun, right?
5. Create a DIY Costume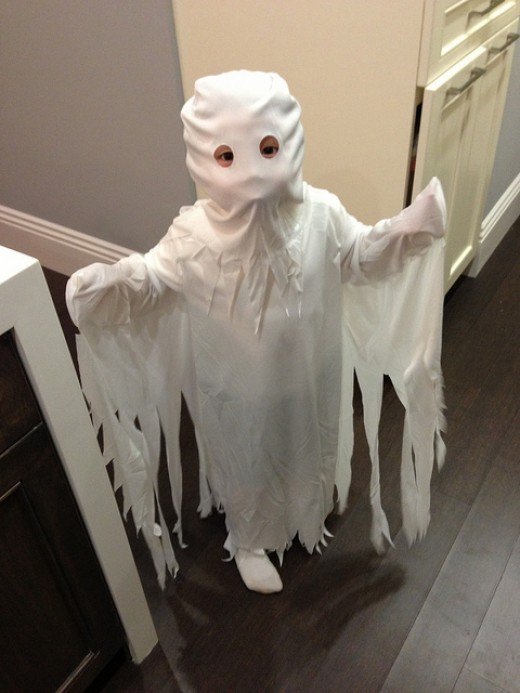 Lately, I've seen so many DIY costumes and I must admit that they are the cutest! While you do have the option of simply purchasing a costume for your little one, sometimes the perfect one isn't store-bought. Plus, this is another great way to spend some quality time with your little one(s). Simply have your little helper cut and paint and pull apart whatever pieces needed for that perfect costume. However, if you're like me and have no clue about sewing or anything in that nature, then to Target or Party City it is. Haha. 
While I've chosen my best 5 things to do for fun with your toddler for Halloween, there are definitely more fun things that you can do. Visit a big candy store so that you and your little one can gather unique candy for those trick or treaters or watch their favorite Halloween kid-friendly movie or show while eating popcorn or their favorite snack. Perhaps you can explore outdoors while playing a scavenger hunt game for spooky things or maybe even playing games indoors that are Halloween inspired. You also may have fun creating spooky ice cubes to add to your drinks, by using little Halloween toys or edible candies and letting them set. Whatever it is, you can have fun doing it. There's so much that you can do. It's all about being creative and understanding what your toddler enjoys.
What will you be doing with your kid(s) this year for Halloween? Let me know down below + remember to share this post!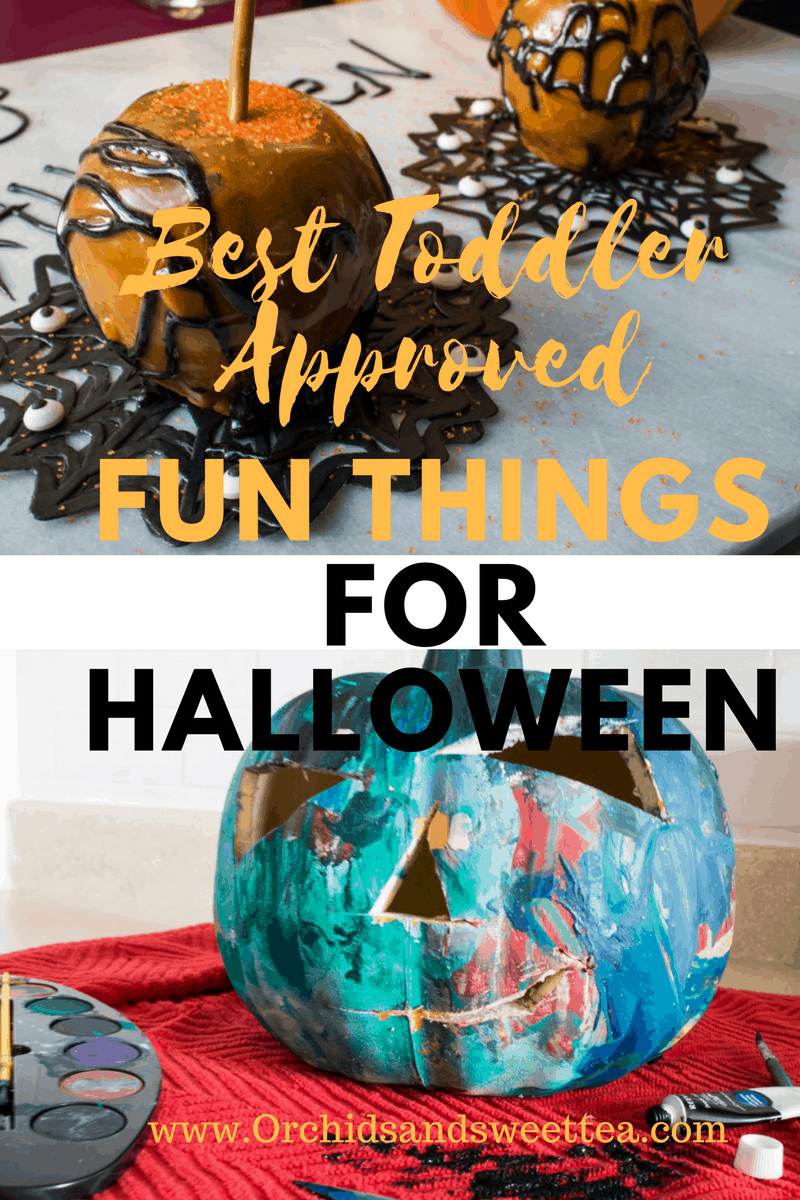 Trick or treat, trick or treat, give me something good to eat! Haha.
Best Toddler Approved Fun Things for Halloween----ready, set, Boo!
Be sure to check out other toddler related posts on Orchids + Sweet Tea:
HACKS: HOW I GET MY TODDLER TO LOVE A HEALTHY LUNCH
CURLY KID: NATURAL HAIR CARE 101