These are the best recipes to make in May with seasonal produce, from breakfast to dinner and dessert.
Spring has sprung here in NYC, and I couldn't be more ready for it. It's time to get outside, spend time with family and, of course, eat! I've rounded up the best recipes to make in May from the blog. This list includes sweet and savory breakfasts, refreshing light lunches, hearty dinners for the whole family, and I couldn't forget plenty of dessert ideas too.
Best Recipes to Make in May
Best Breakfast Recipes for May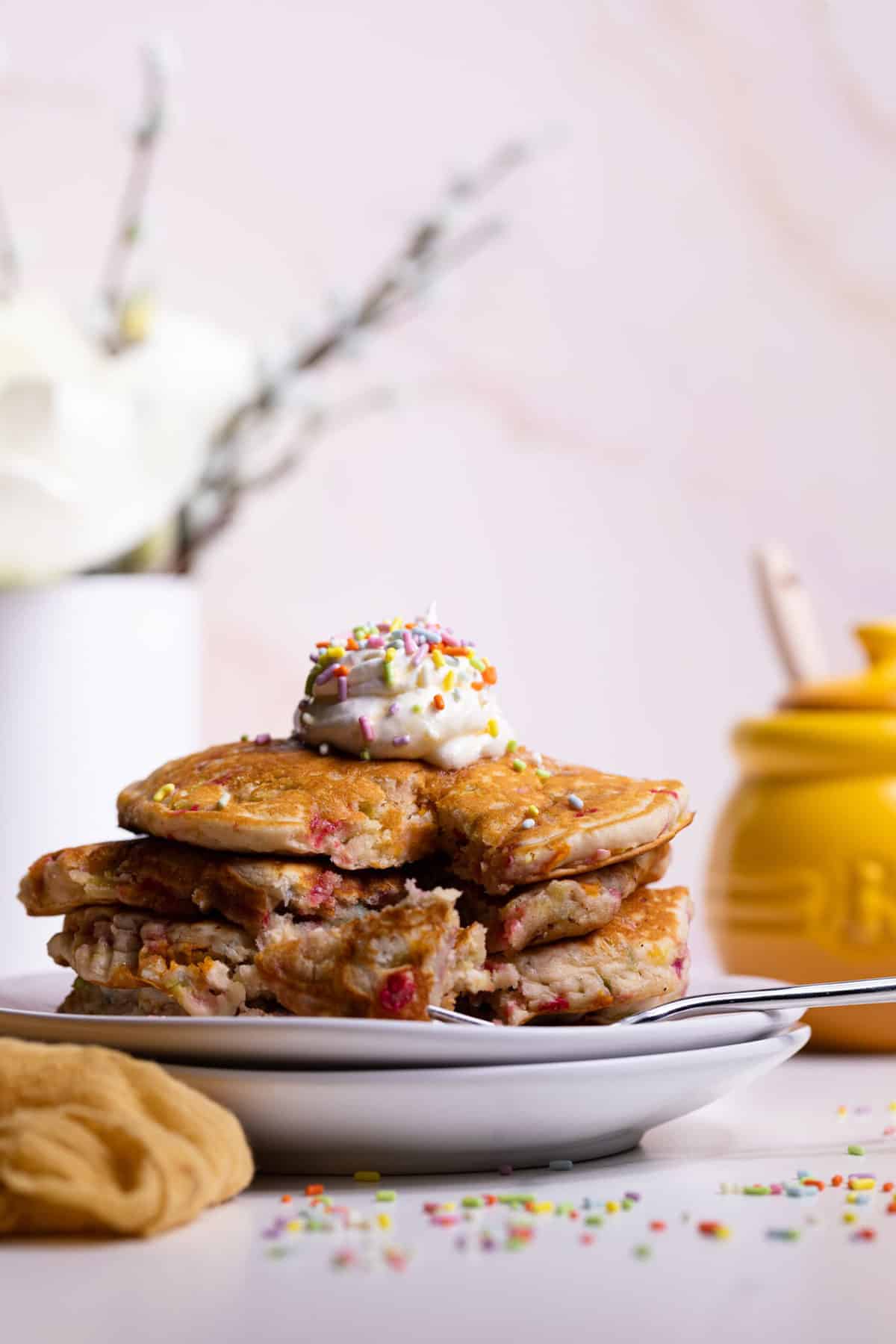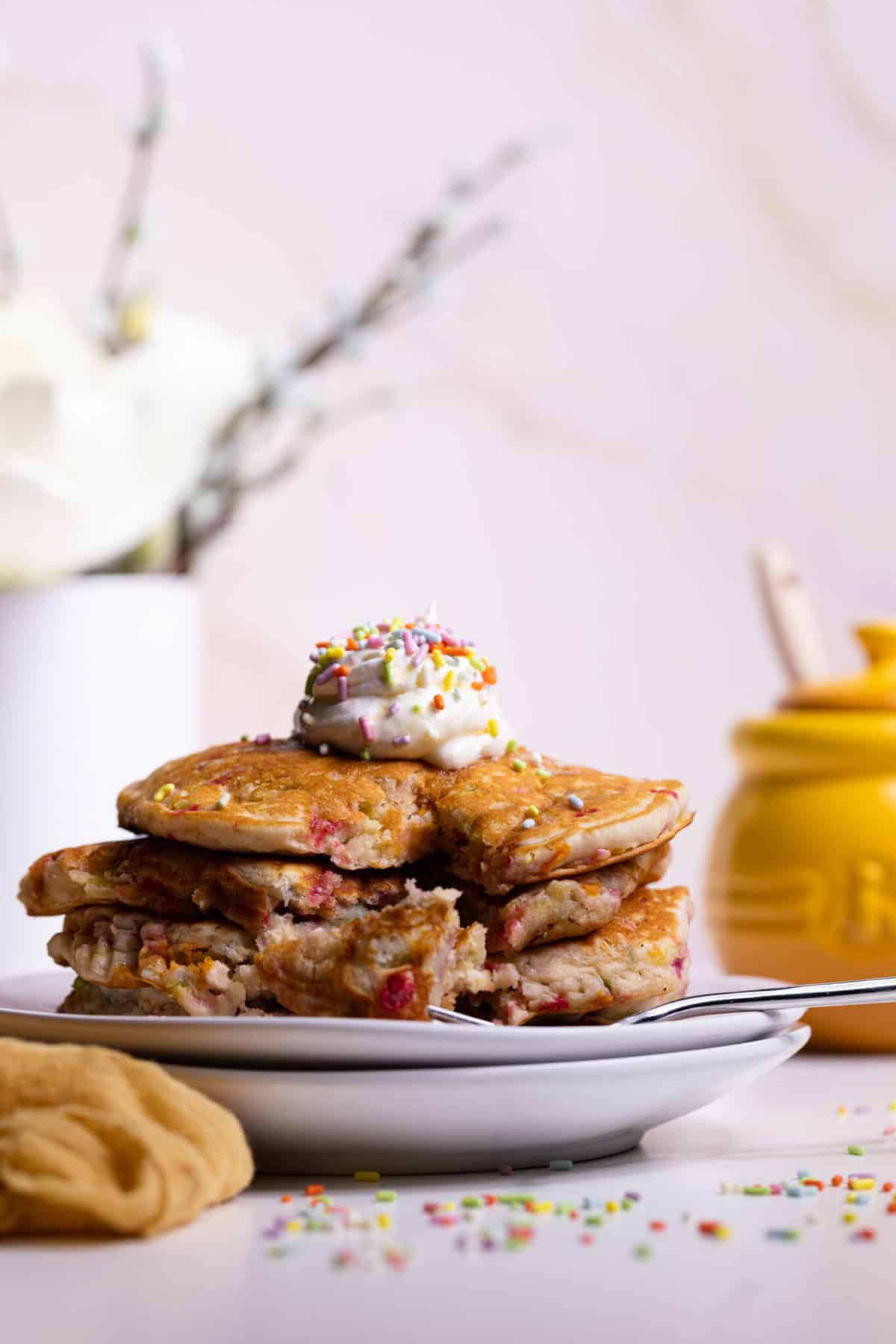 As fluffy as they are fun to eat, these festive pancakes are perfect for a spring birthday morning or any occasion.
Blueberry Whole Wheat Pancakes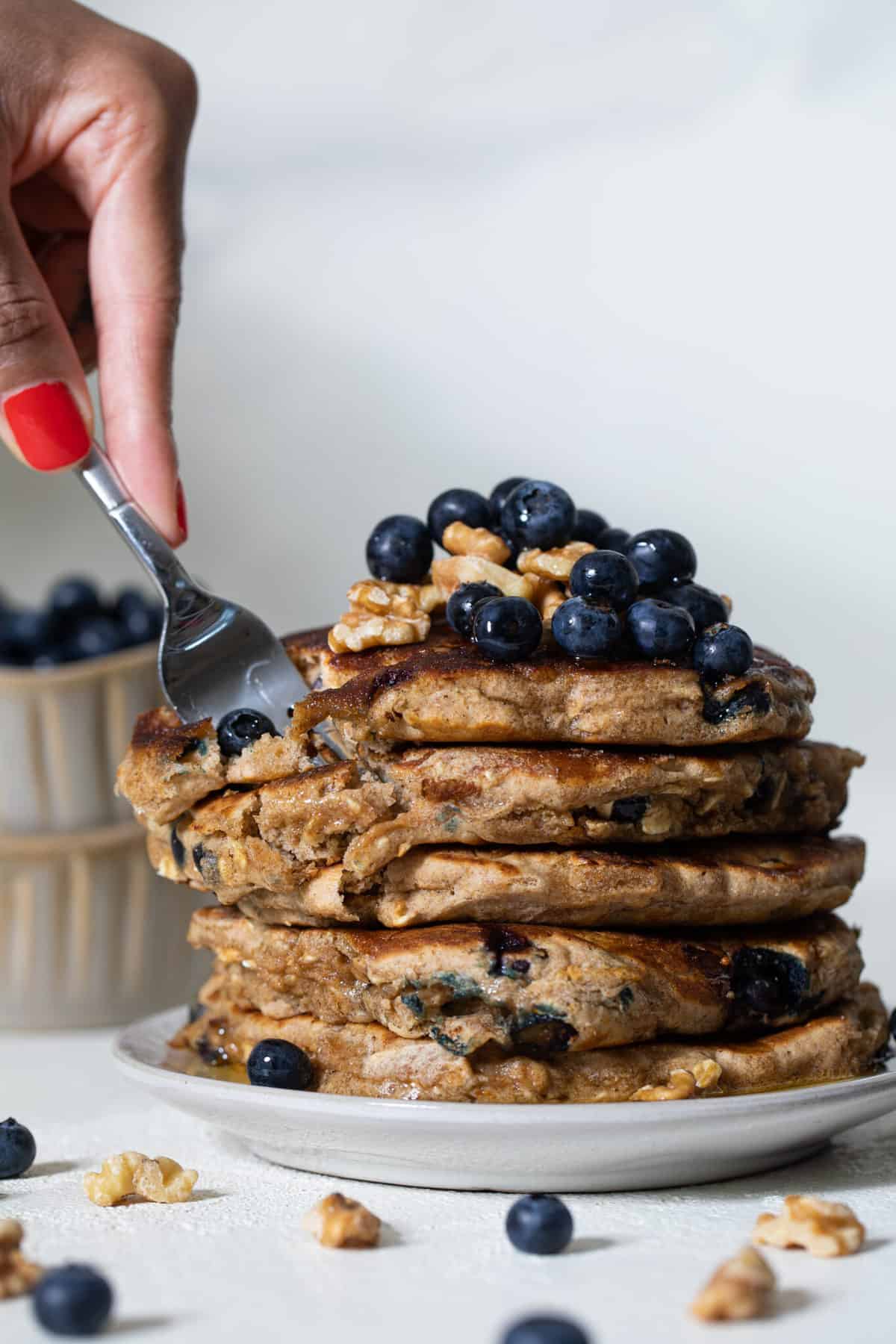 These pancakes have a healthier spin, thanks to whole wheat flour and juicy ripe blueberries.
Almond-Cinnamon Crunch Blueberry Banana Bread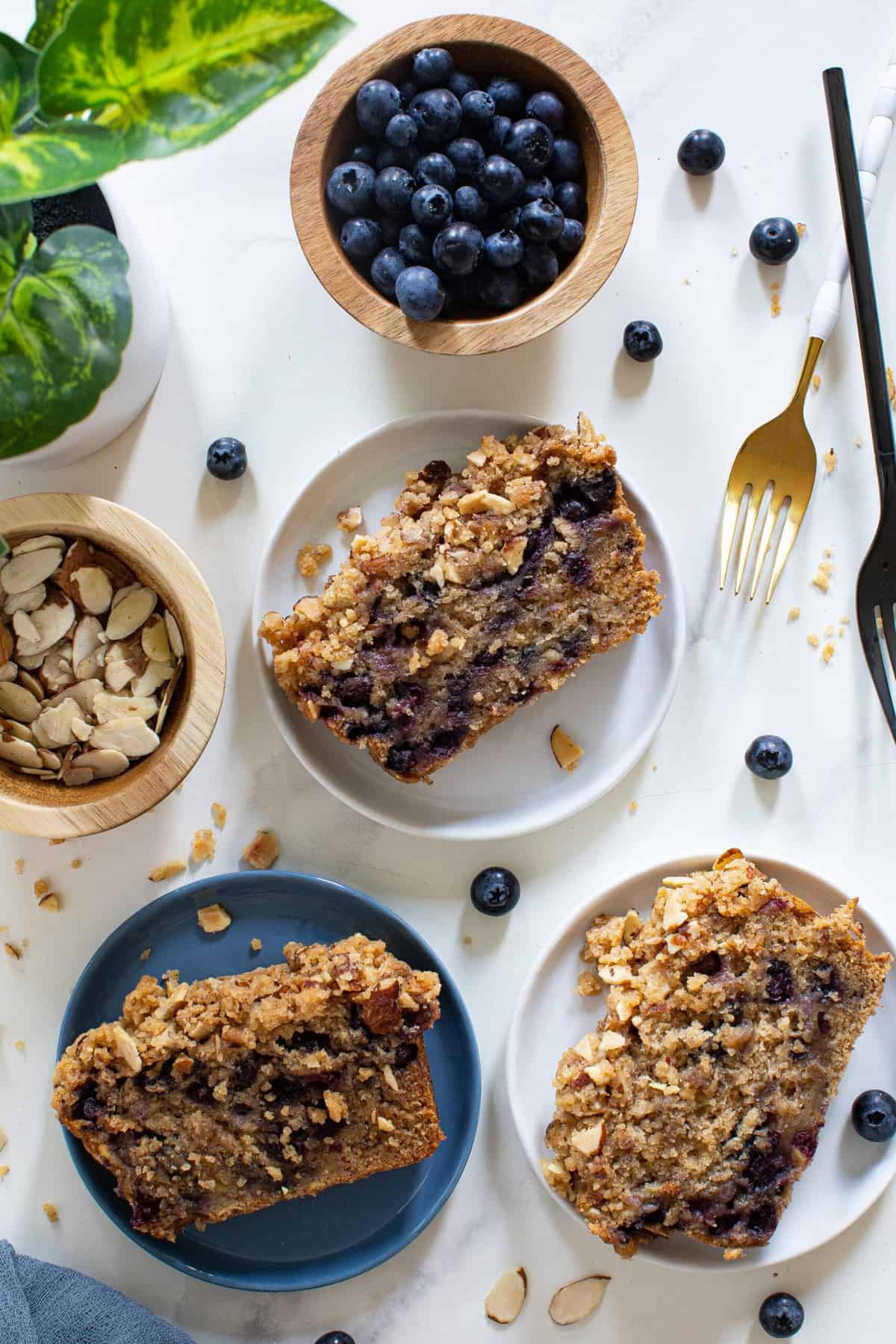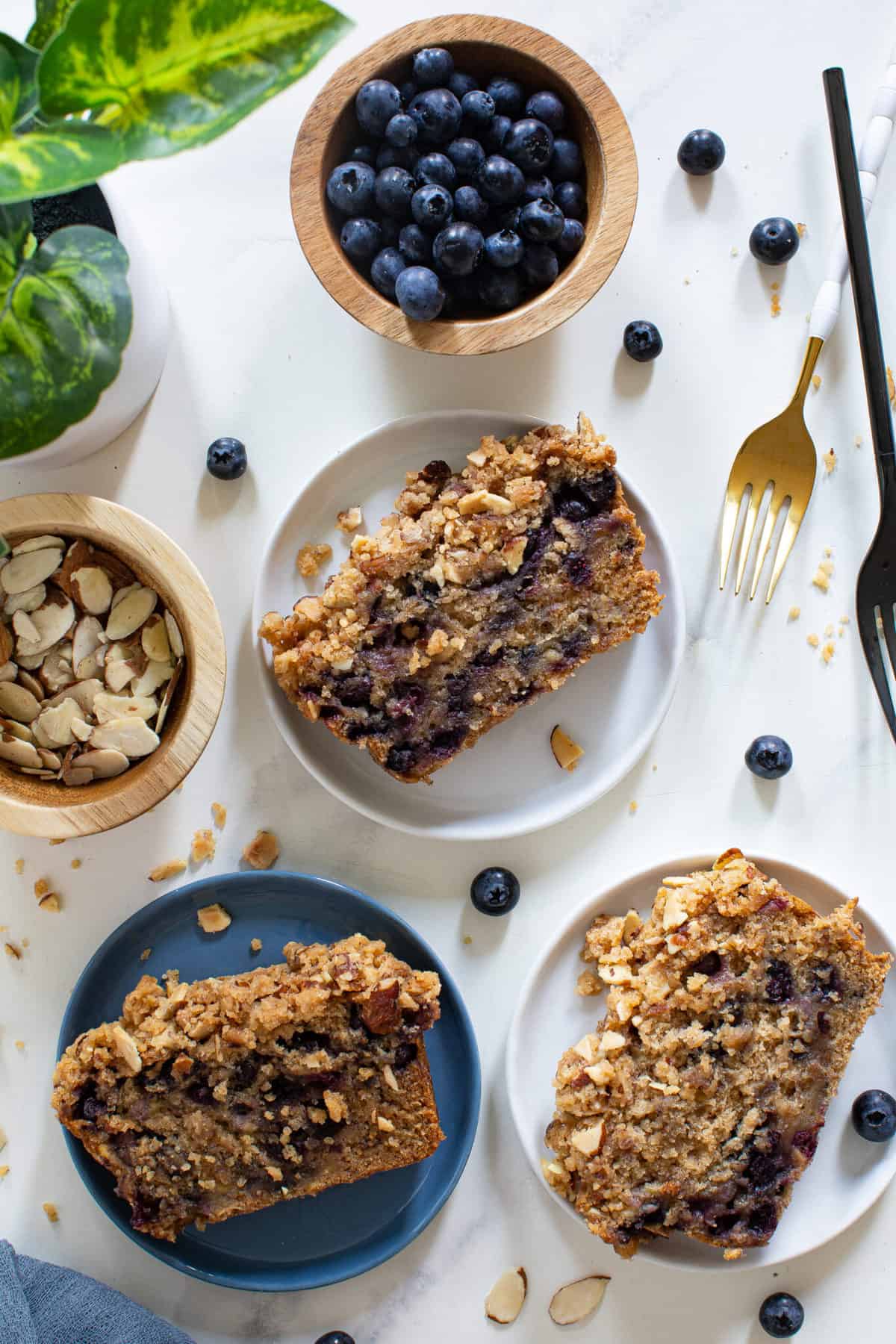 Put a spin on classic cinnamon banana bread with a sprinkle of fresh summery blueberries.
One-Bowl Fluffy Vegan Oreo Pancakes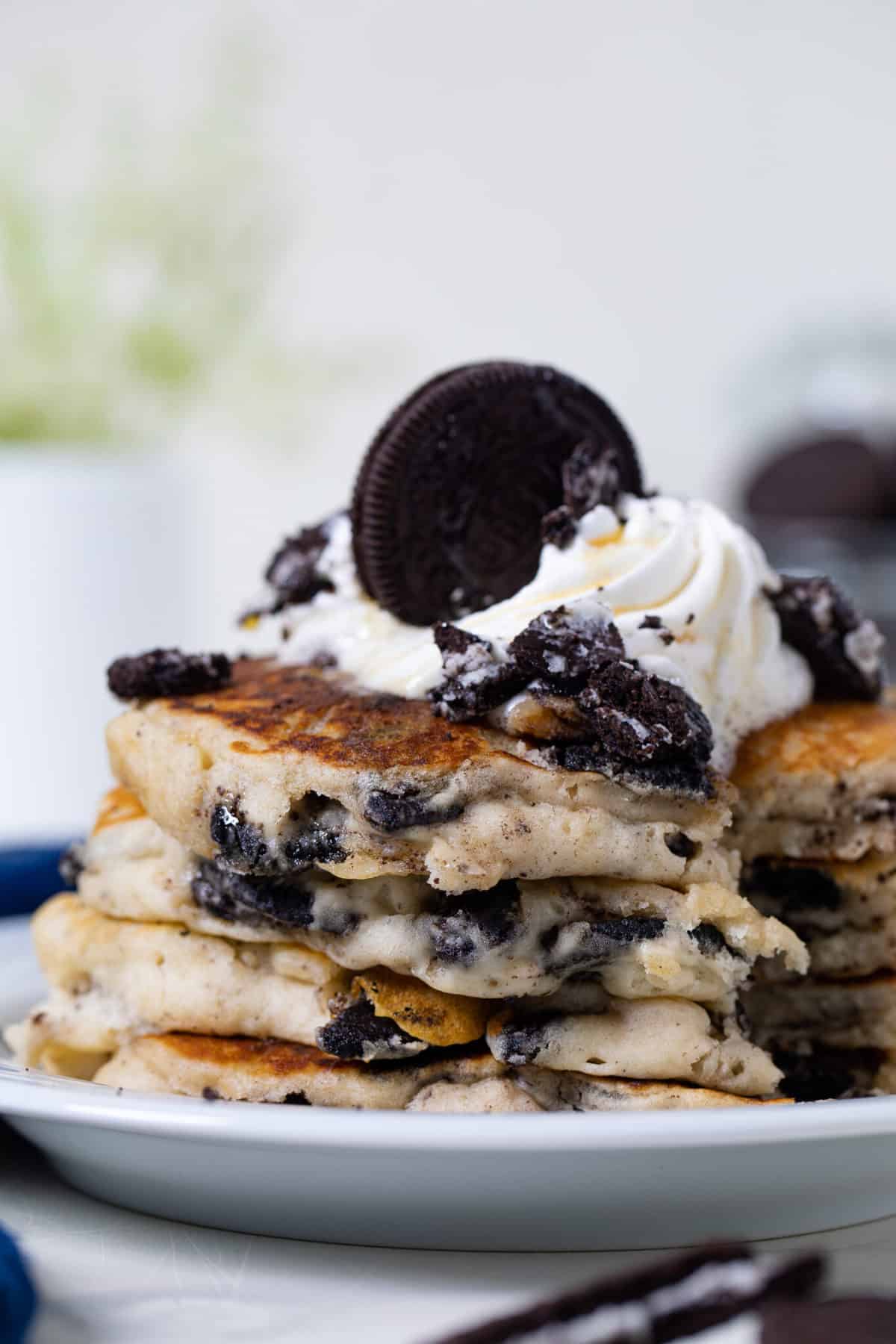 These Oreo pancakes are dairy-free but full of whimsy and creamy, chocolaty flavor from your favorite cookie.
Healthy Greek Yogurt Breakfast Bowl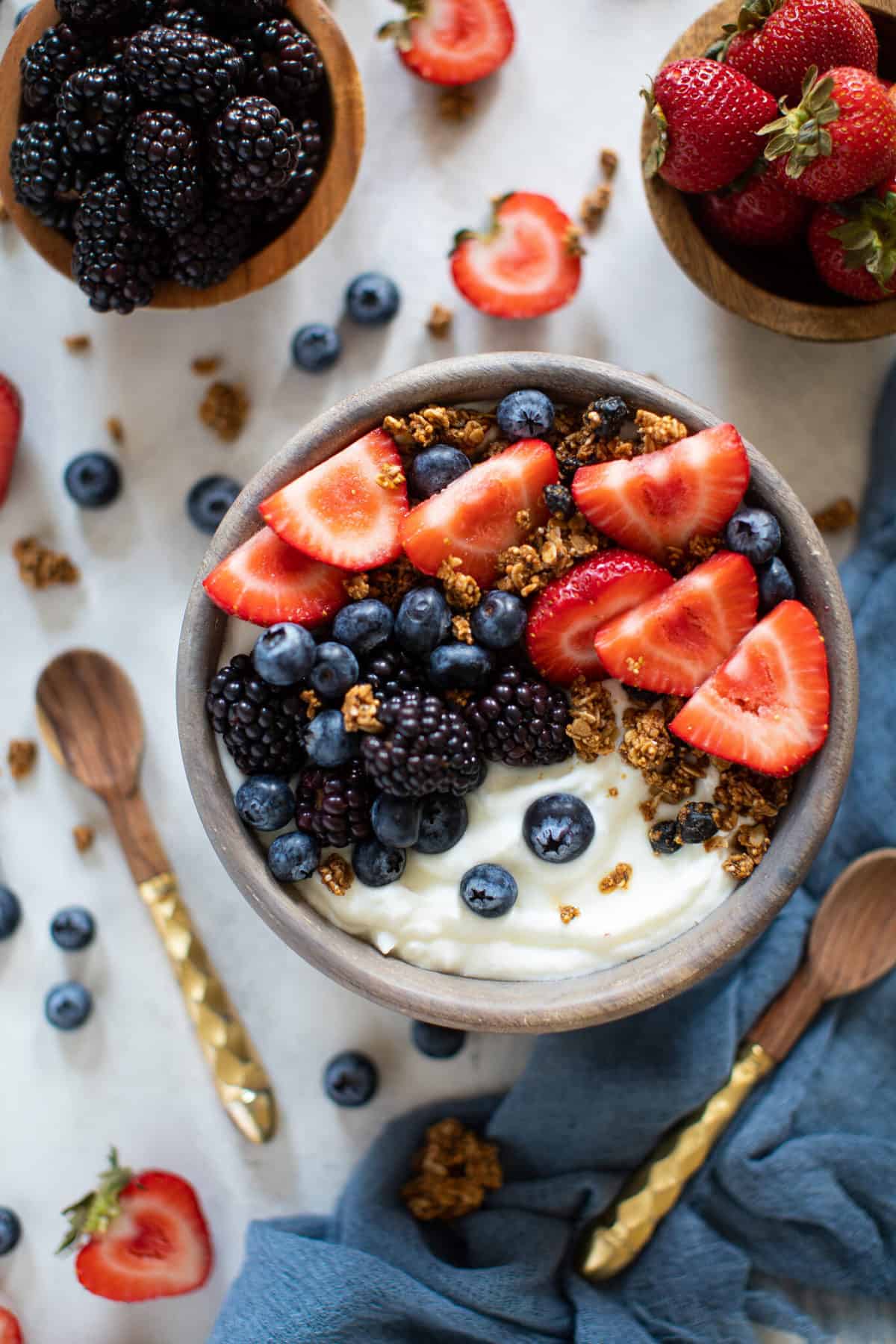 A classic yogurt parfait is delicious any time of year. But in May, you can add seasonal fruit like rhubarb and early season strawberries.
Healthy Vegan Banana Bread Pancakes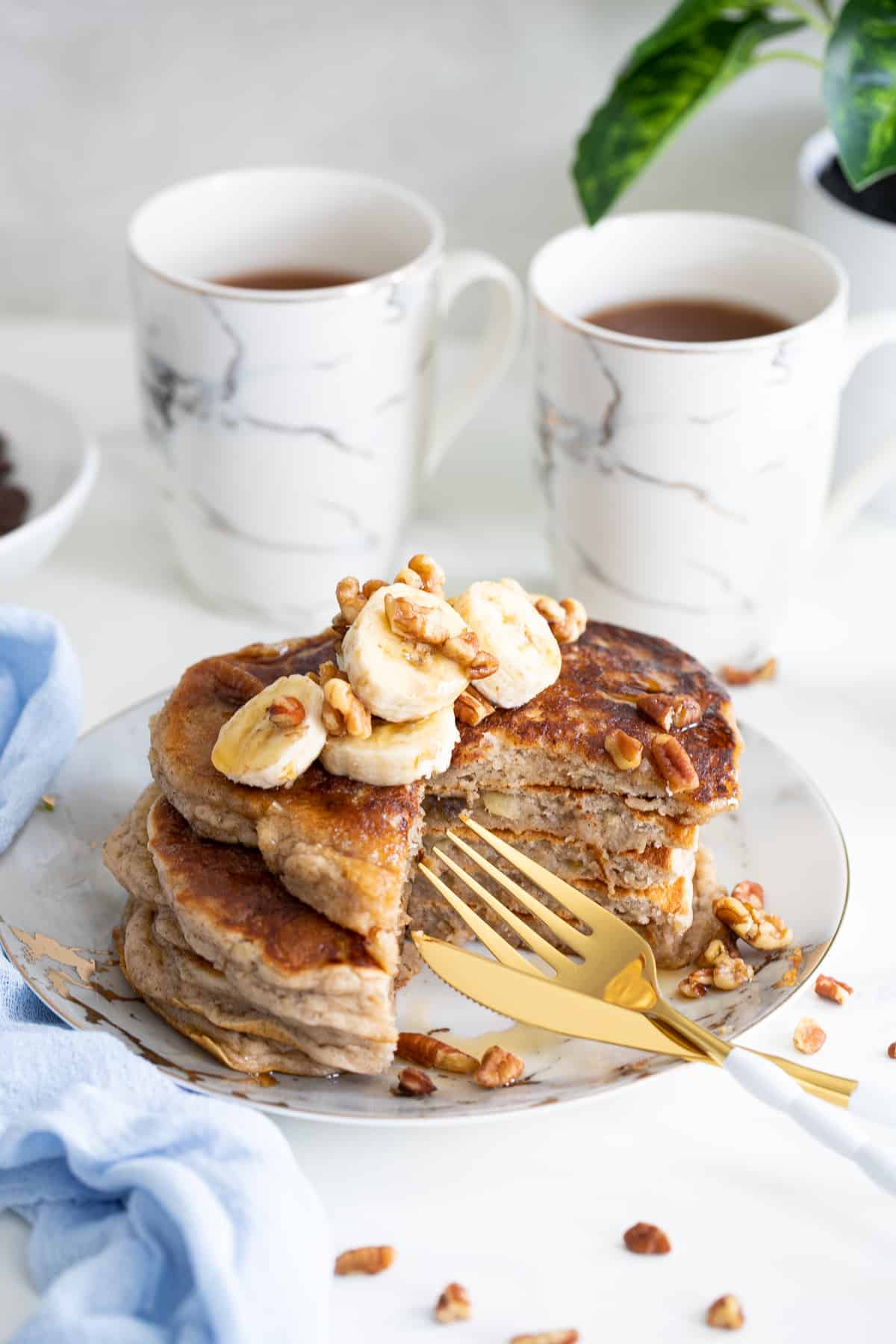 Turn your favorite quick bread into dense, fluffy pancakes for a breakfast treat that tastes decadent but is actually good for you!
Dairy-Free Almond Blueberry Pancakes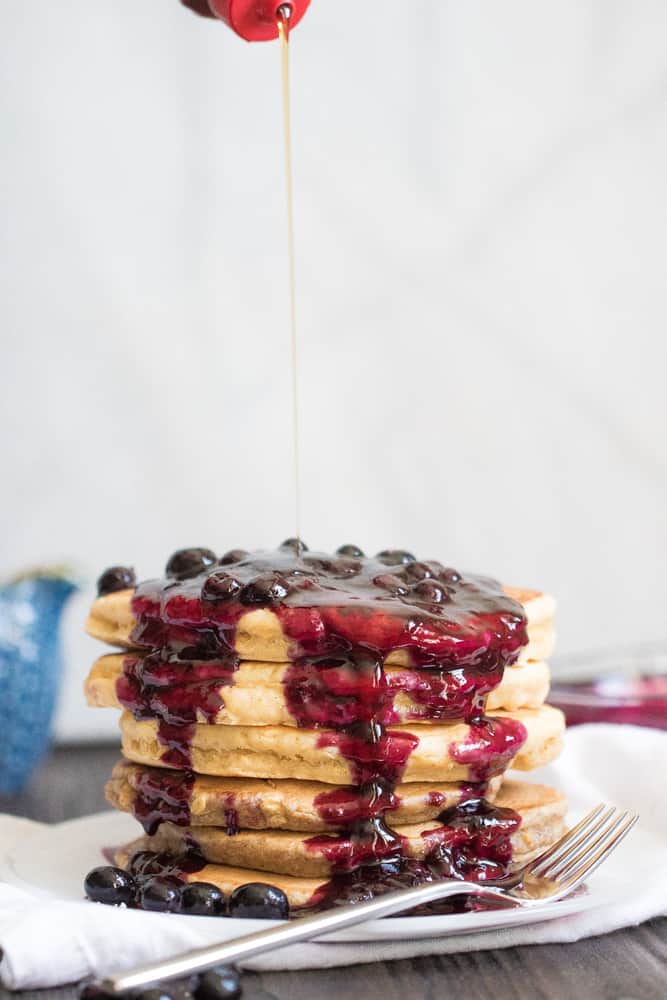 These pancakes are nutty, fruity and as fluffy as you can imagine.
Homemade Wild Blueberry Almond Pop-Tarts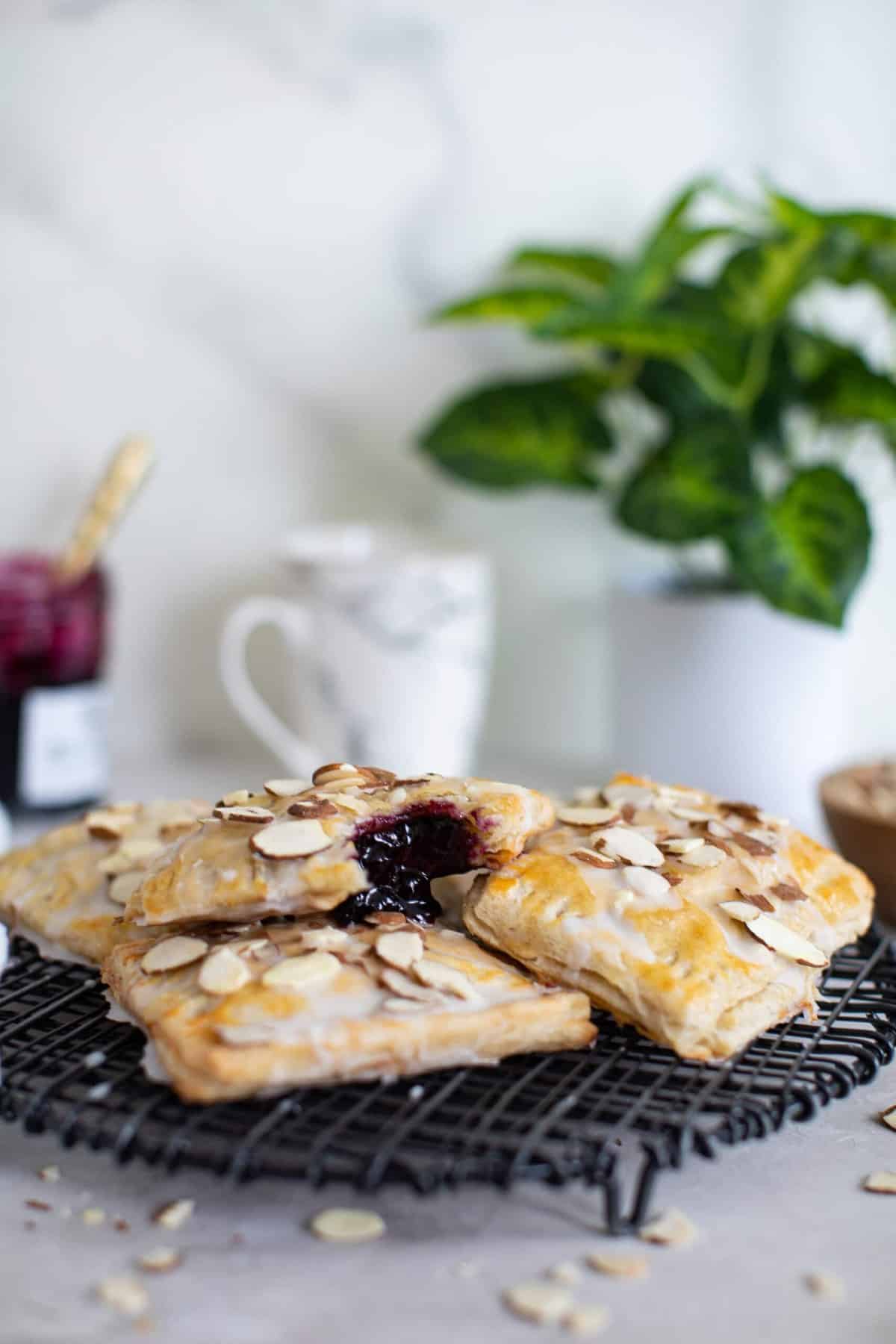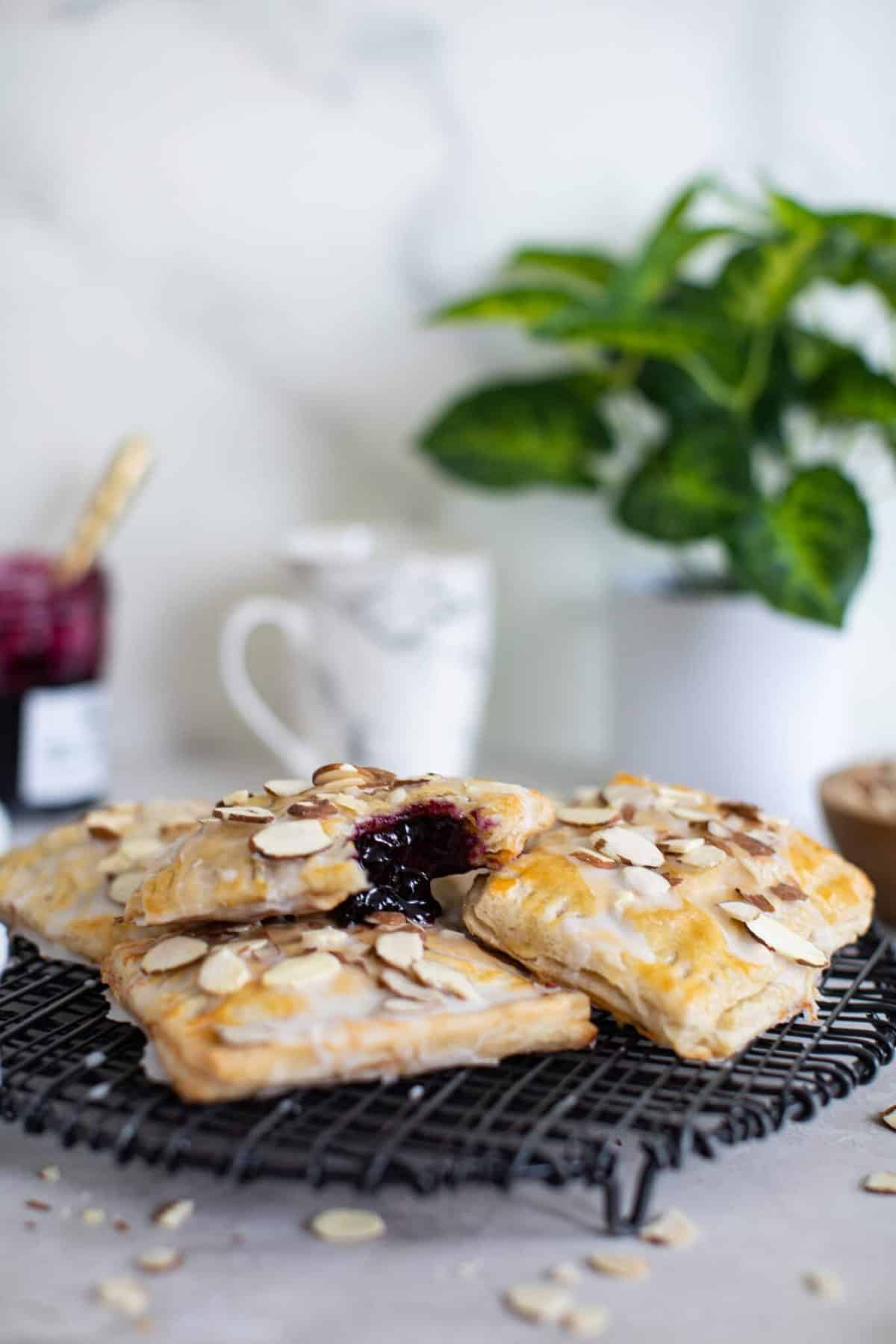 Have some fun with breakfast and make your own flaky blueberry-filled pop-tarts!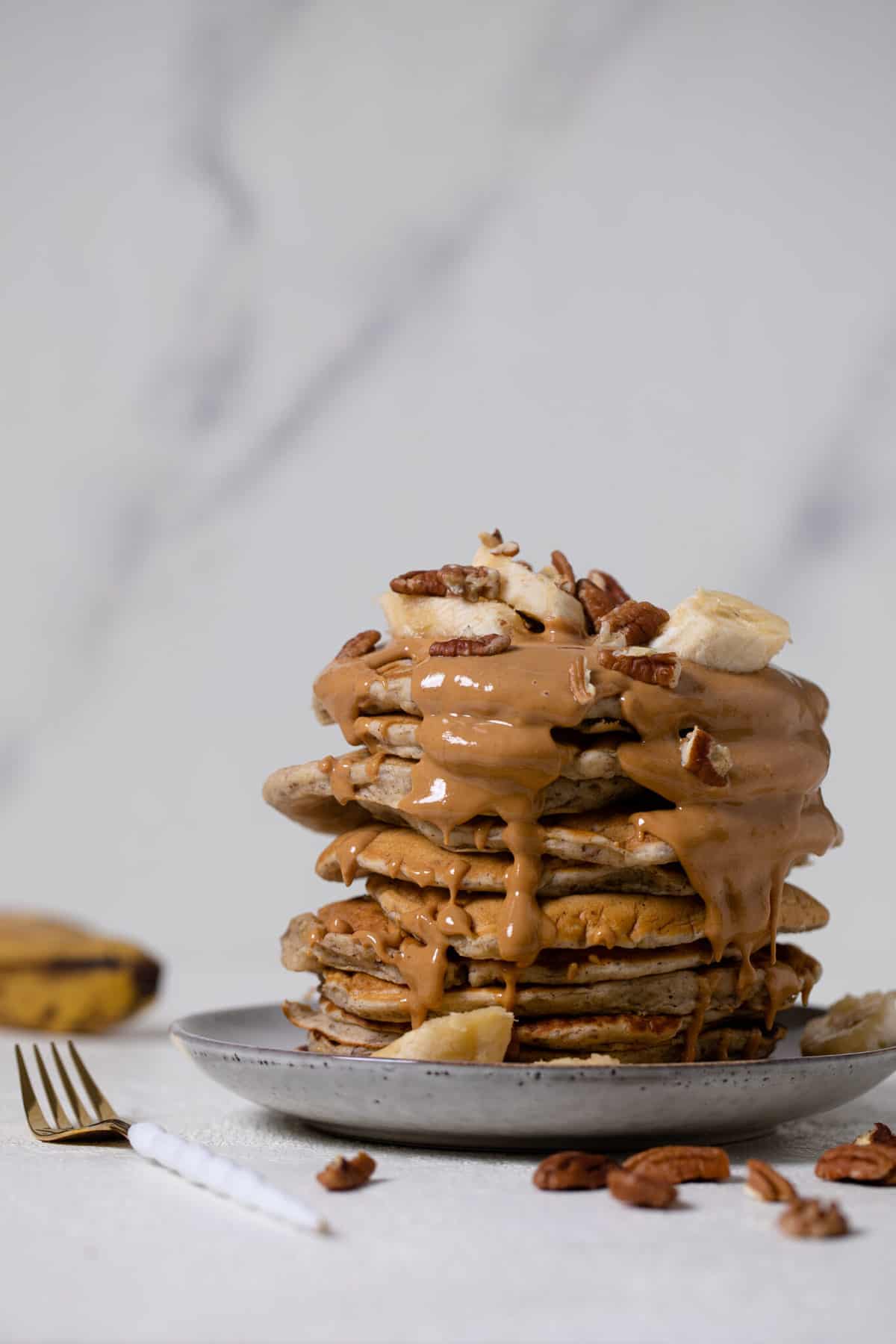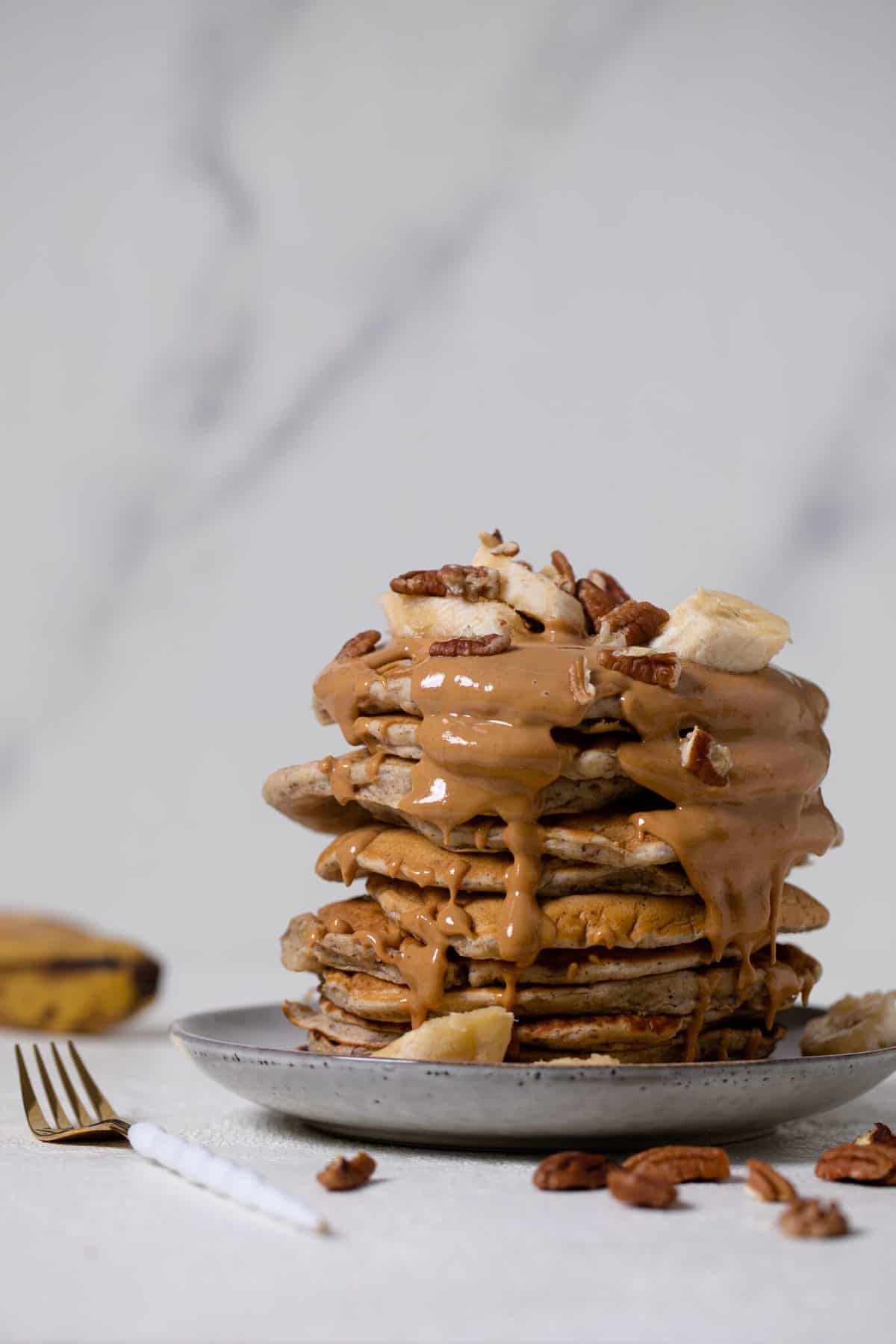 This is a classic flapjack recipe made dairy-free and plant-based.
Vegan Blueberry Donuts with Blueberry Glaze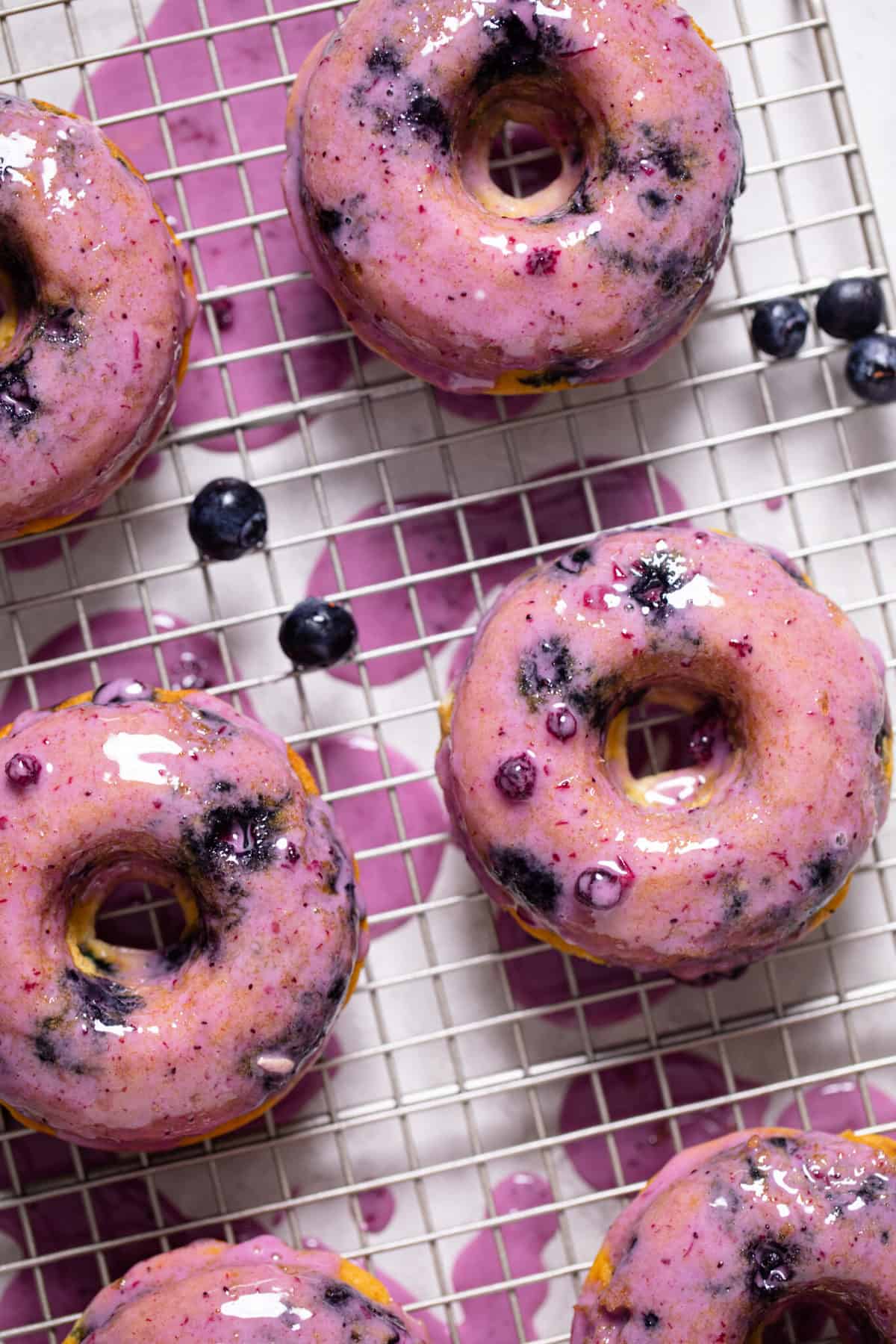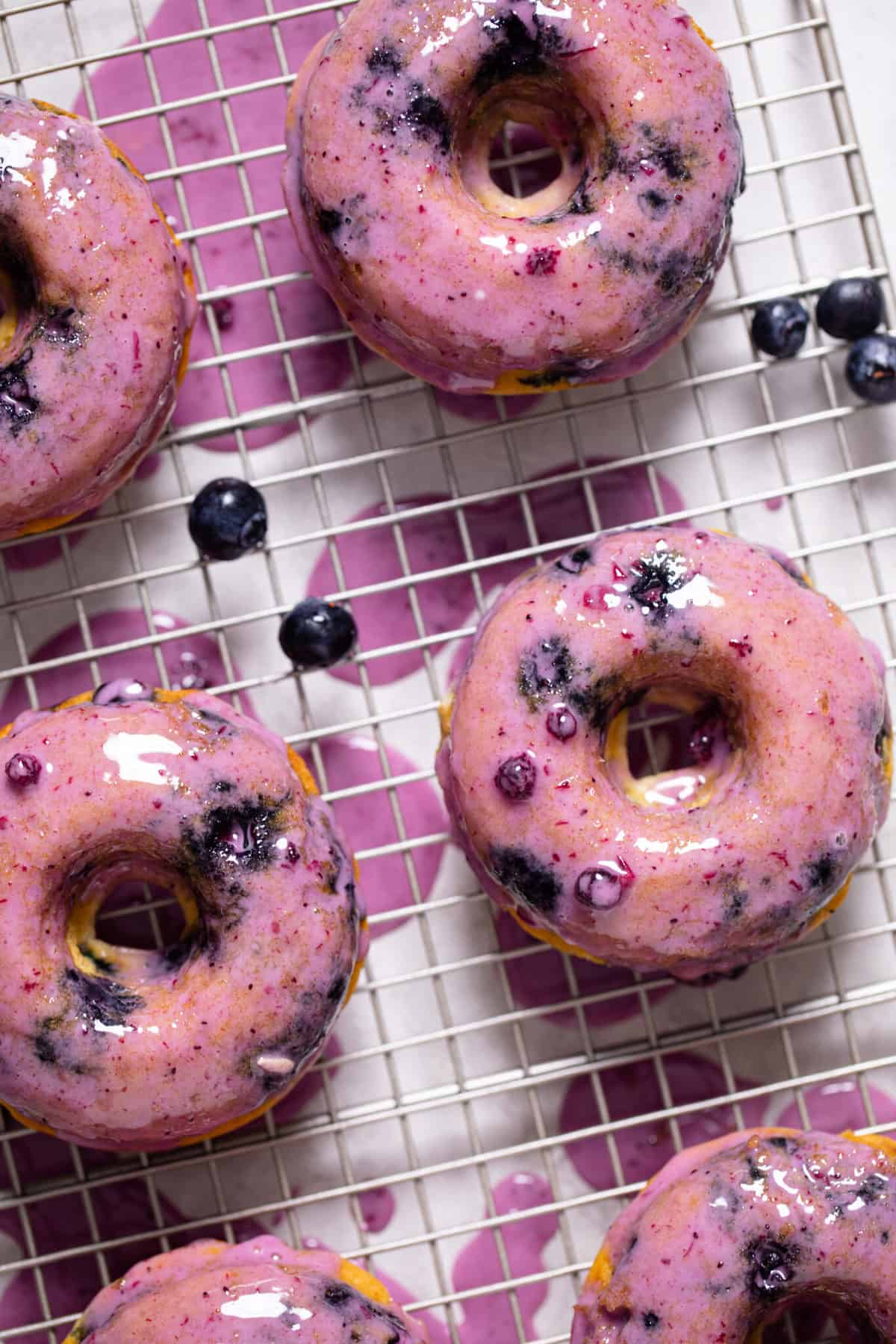 Make your own donuts this month and you just might be surprised by how easy it is to do! These are especially great, thanks to the sticky homemade blueberry glaze.
Dairy-Free Blueberry Almond Breakfast Scones
Another way to eat your berries for breakfast is these buttery dairy-free scones with a touch of almond.
Lunch and Dinner Recipes to Make in May
Salad: Maple Walnut + Pecan Encrusted Salmon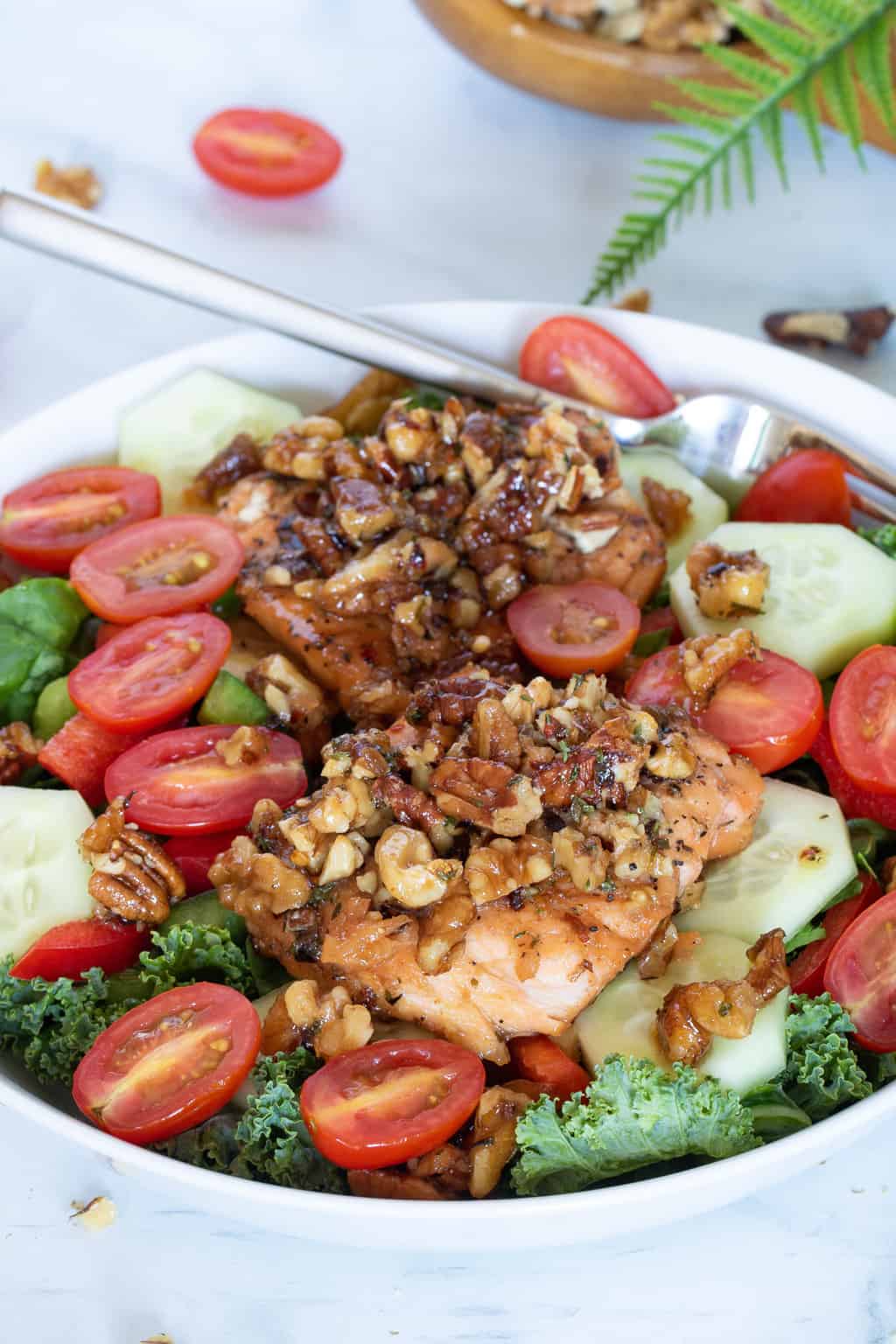 This elegant and nutty salmon recipe is great for entertaining because it's easy to make and a guaranteed crowd-pleaser.
Loaded Dairy-Free Broccoli Cheddar Soup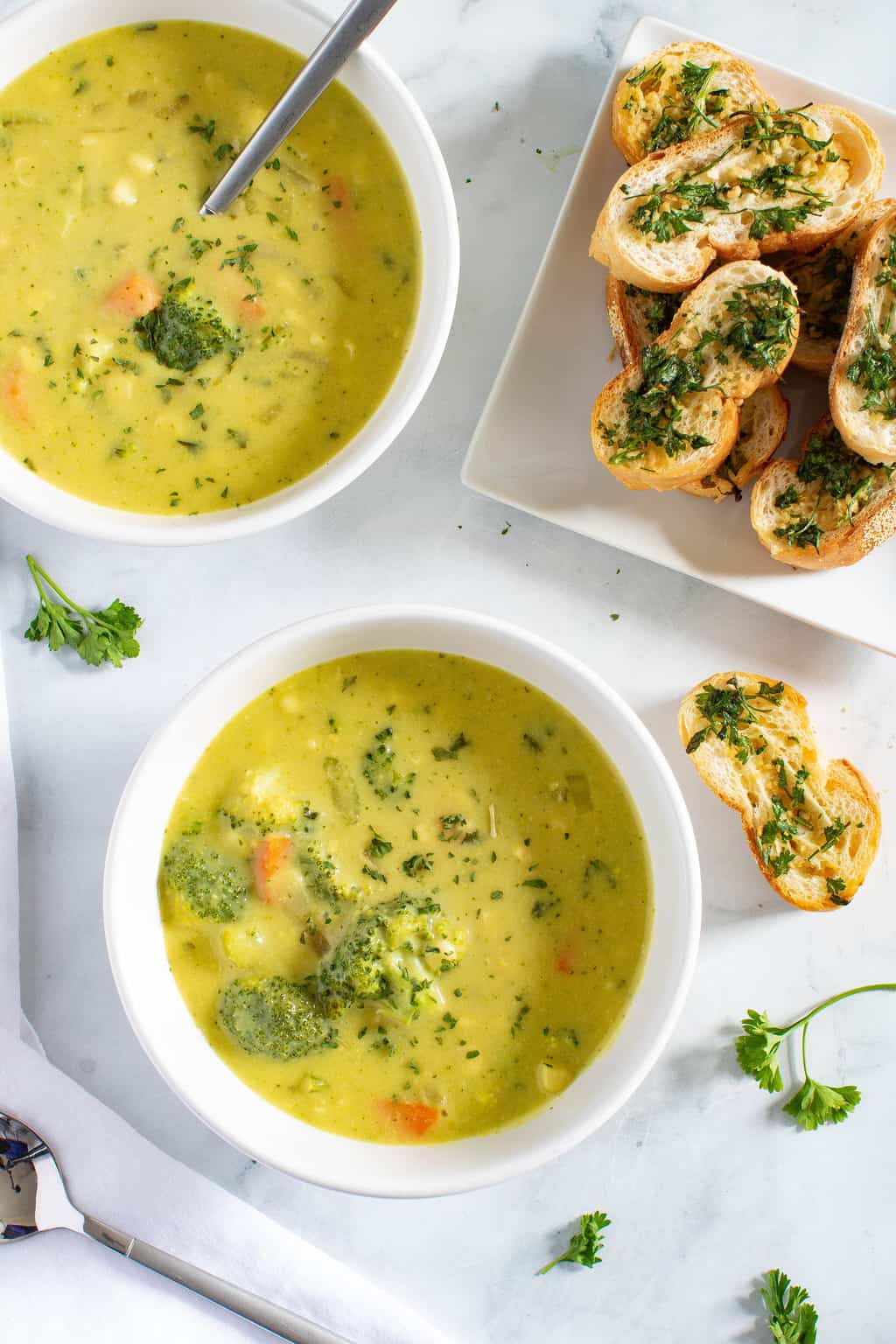 Soup season is not over yet! This cheesy broccoli soup stays light and refreshing because it's totally dairy-free.
Vegan Black Bean Tacos with Avocado Dressing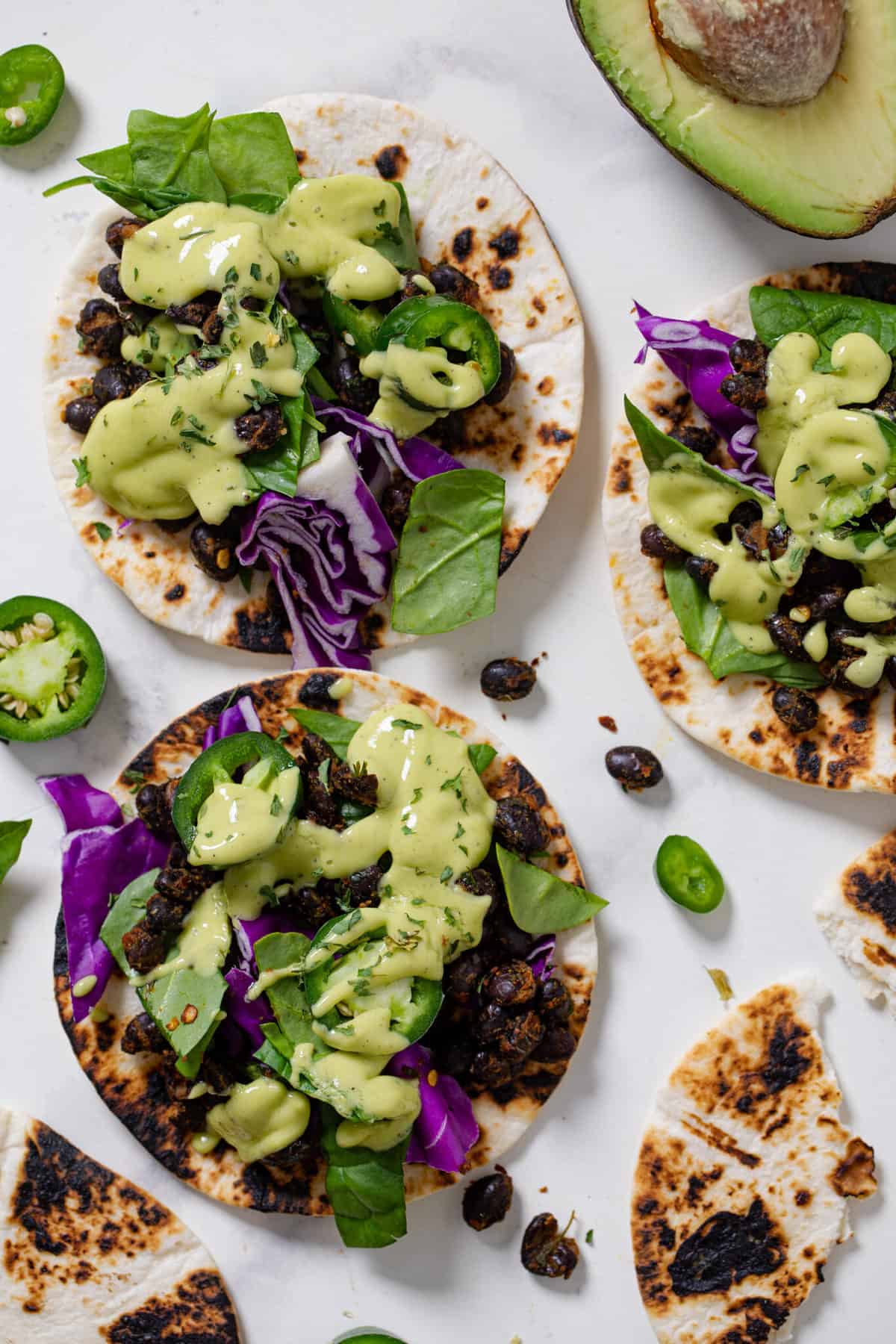 Throw taco night with these simple and satisfying black bean tacos dressed with light and fluffy avocado dressing.
Vegan Chickpea + Broccoli Mashed Potato Bowl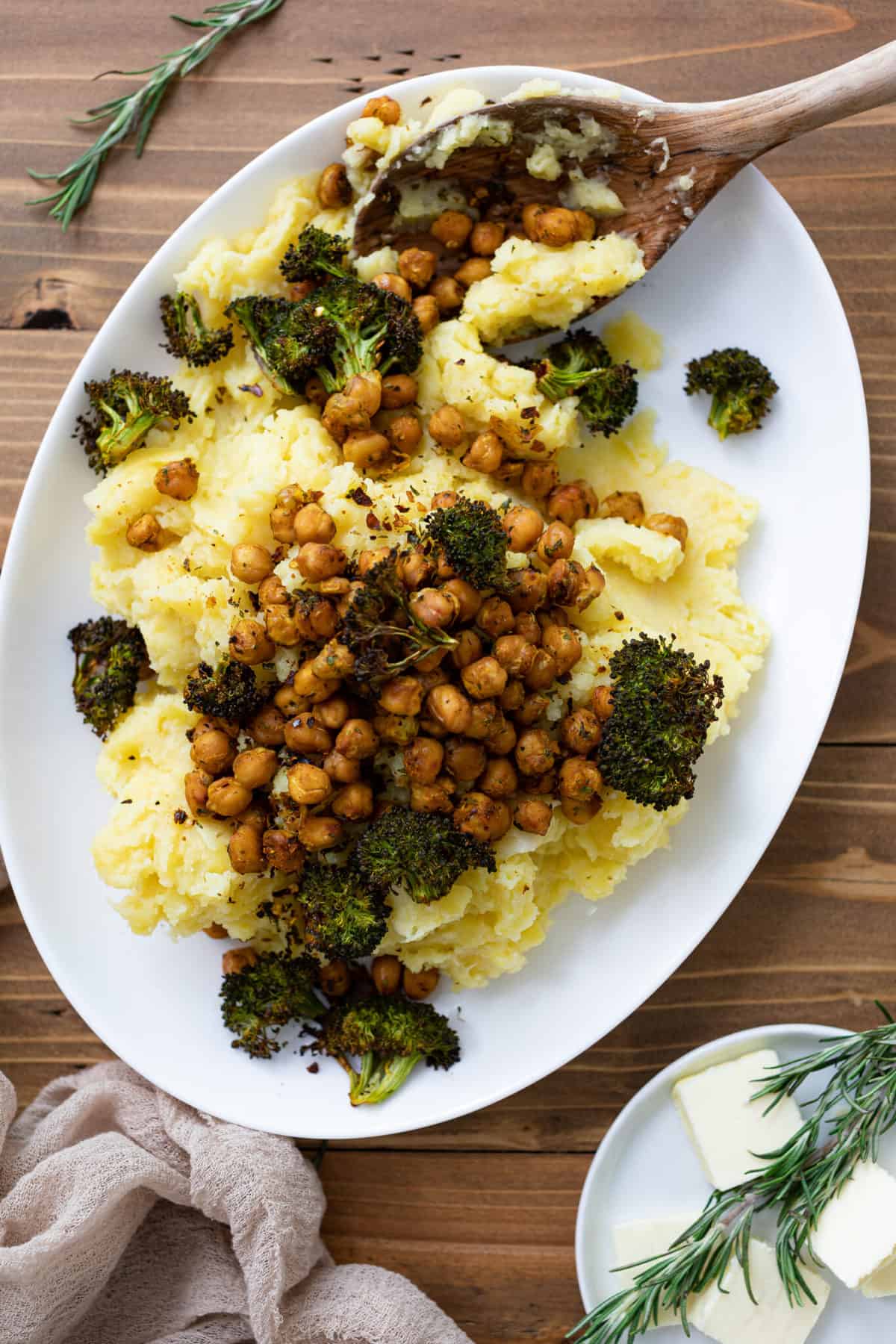 Broccoli is in season and what better way to welcome it than with this healthy and hearty vegan bowl?
Healthy Loaded Kale Salad with Spicy Chickpeas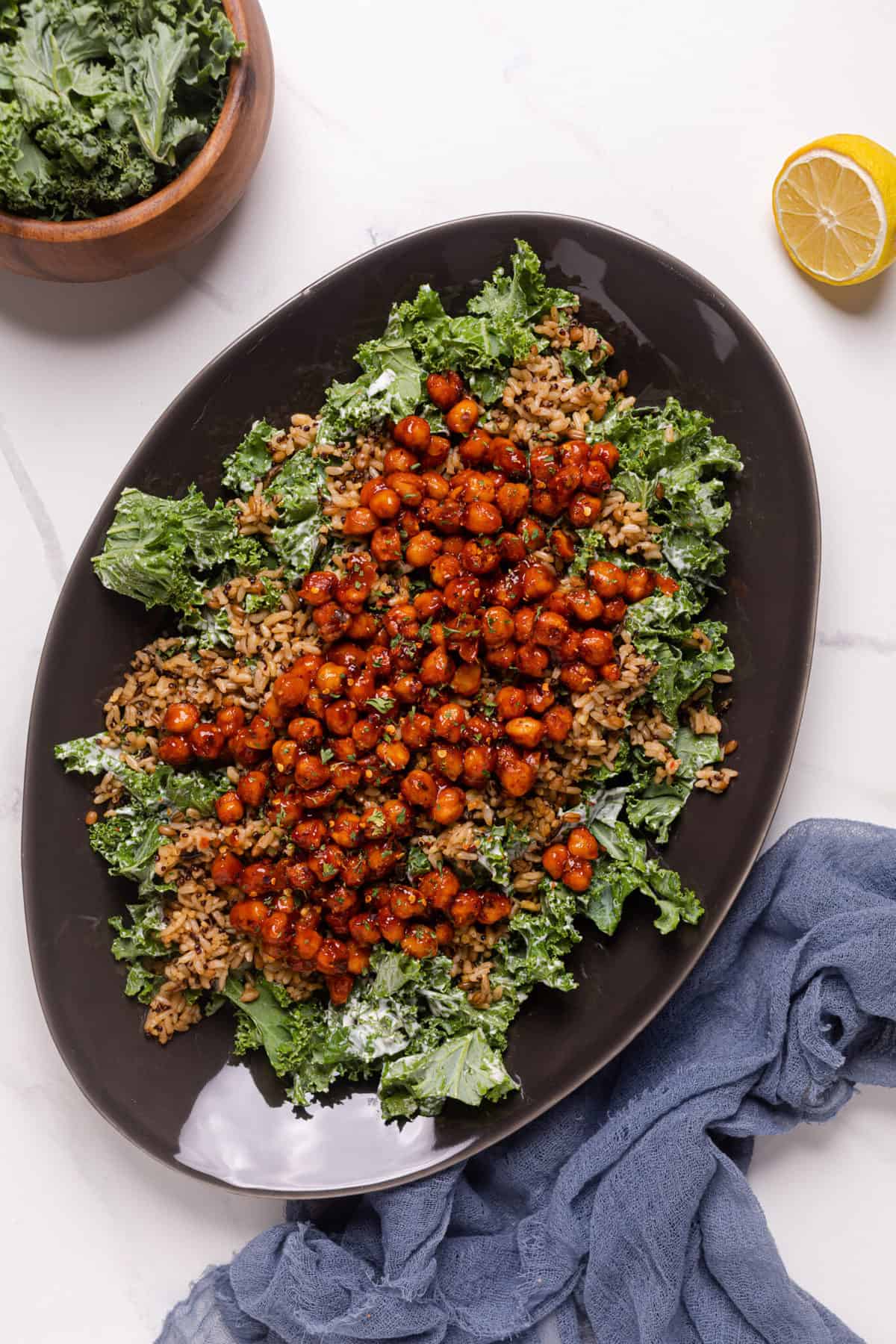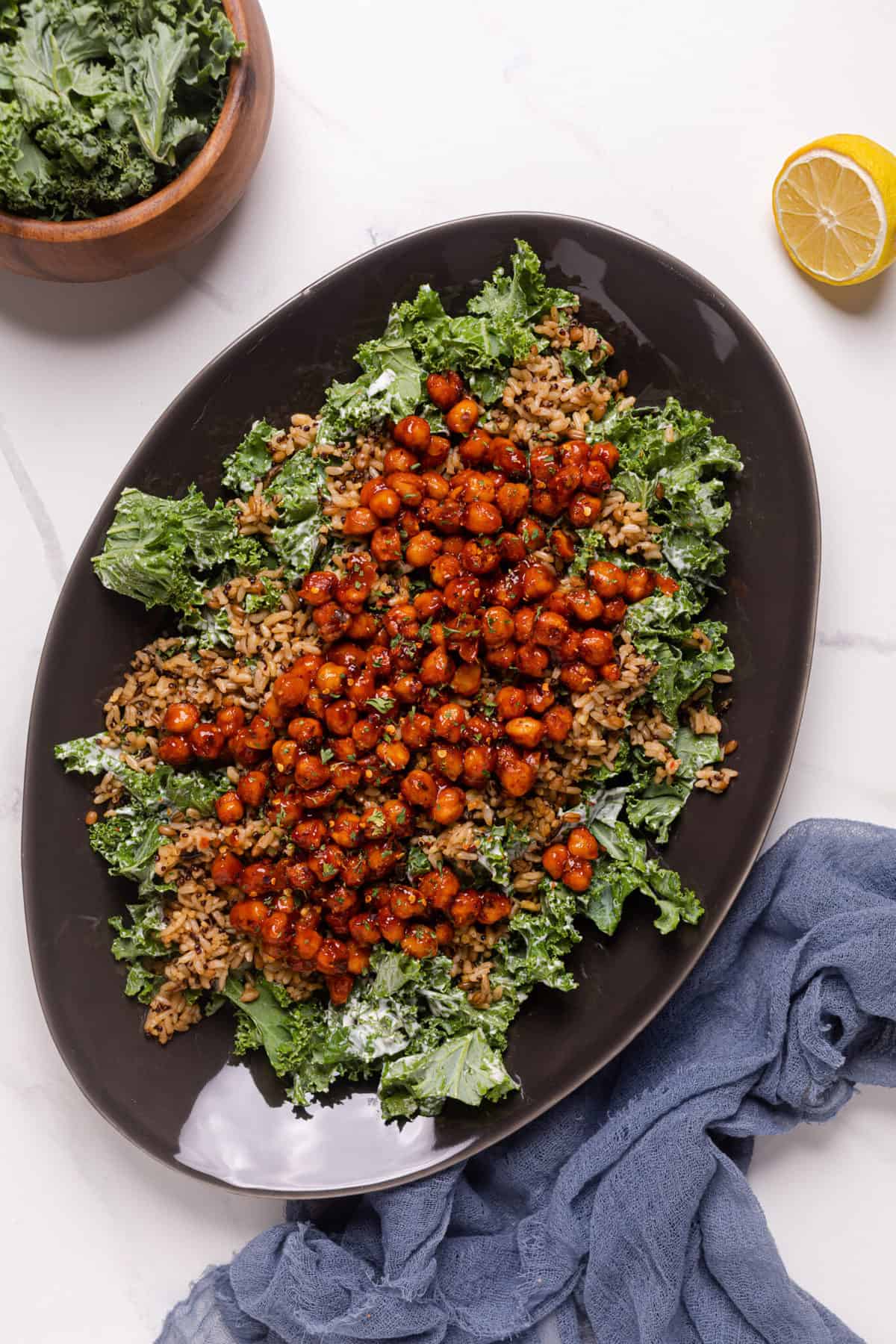 For a light dinner or satisfying lunch, this crunchy kale salad is packed with flavor and plant-based protein.
Baked Jamaican Jerk Chicken Salad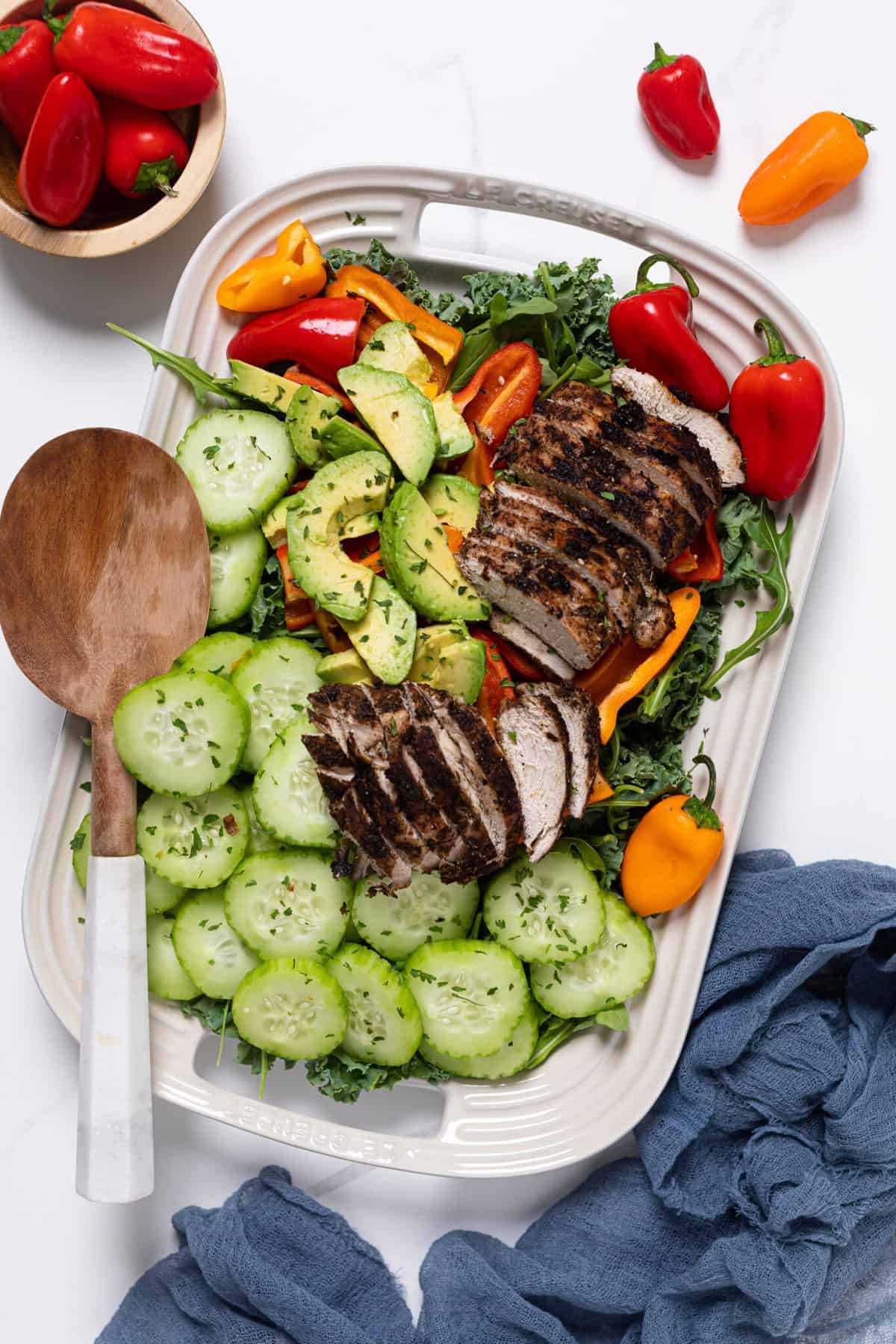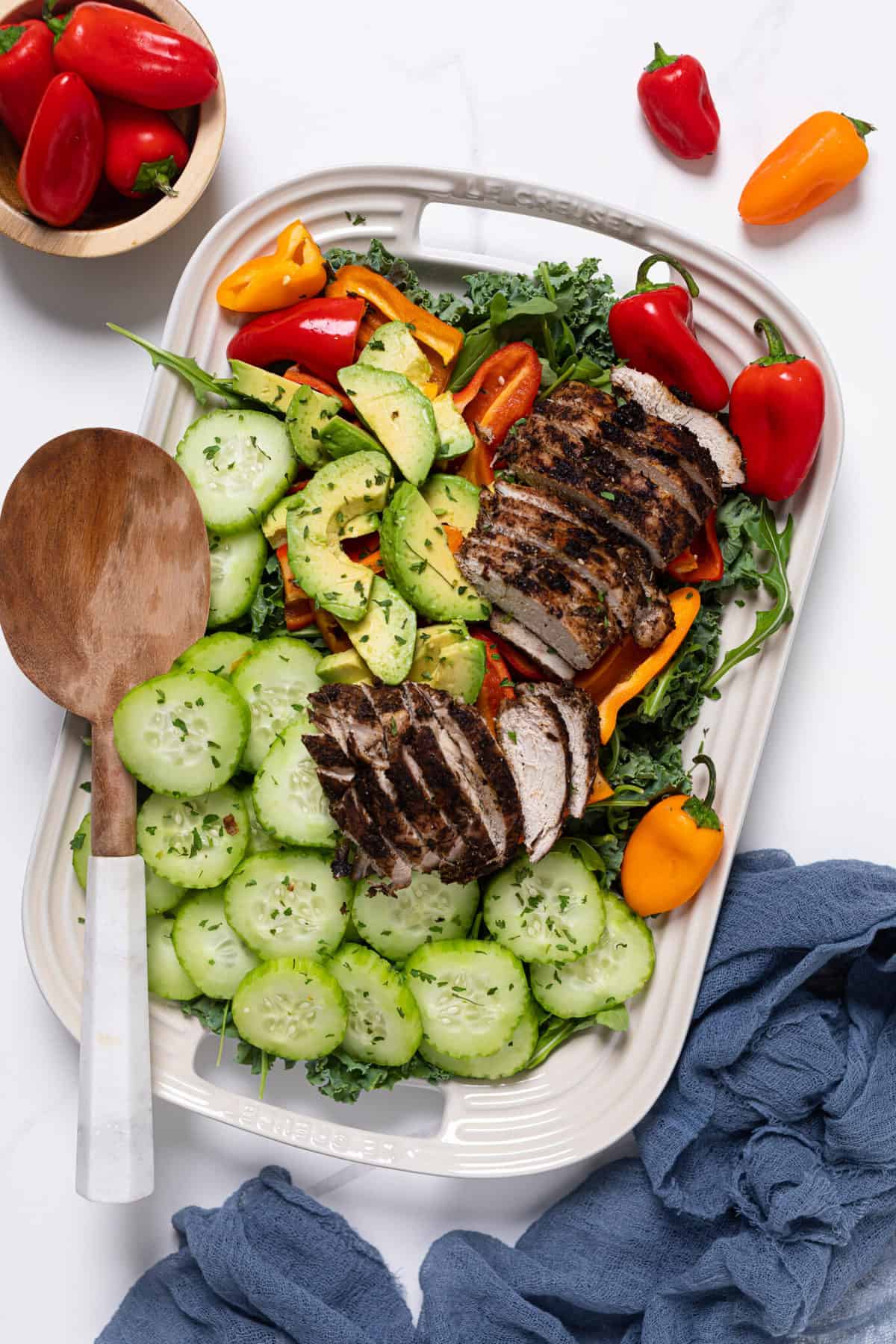 Add some Jamaican spice to your life with this zesty and crunchy chicken salad.
Easy Vegan Broccoli Alfredo Pasta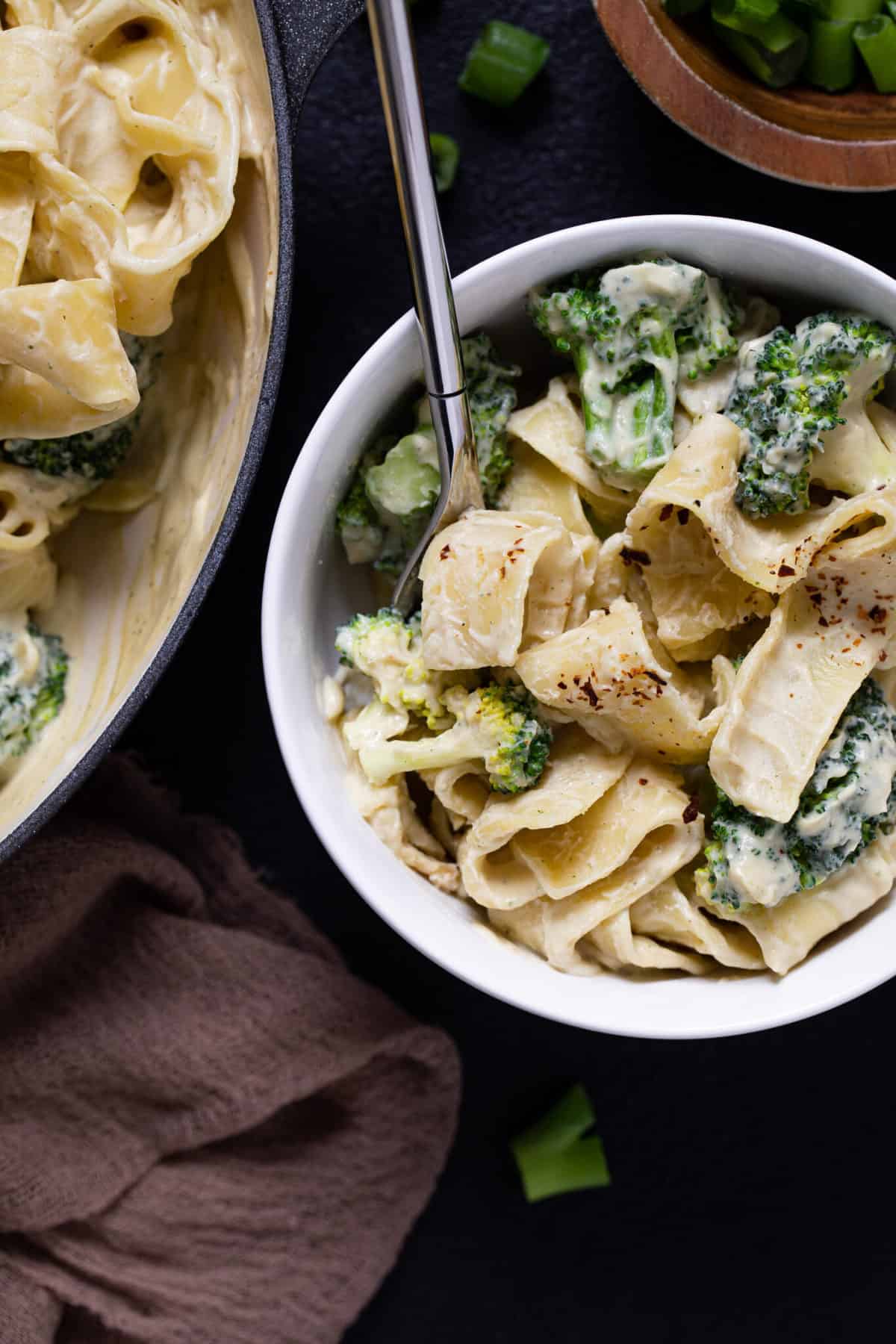 Crisp green broccoli keeps your classic alfredo pasta light and refreshing in this simple weeknight recipe.
Pesto Pasta with Asparagus + Bacon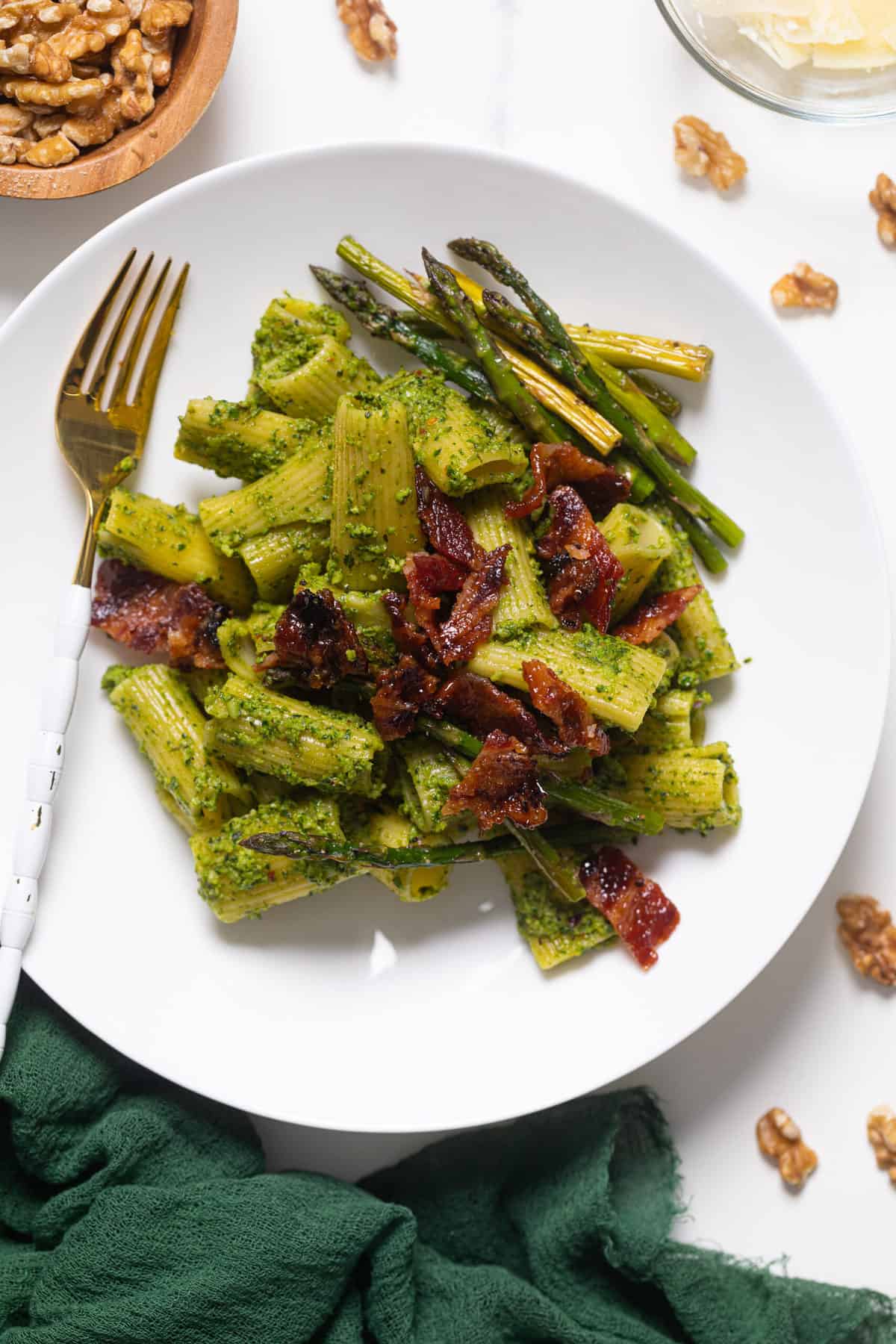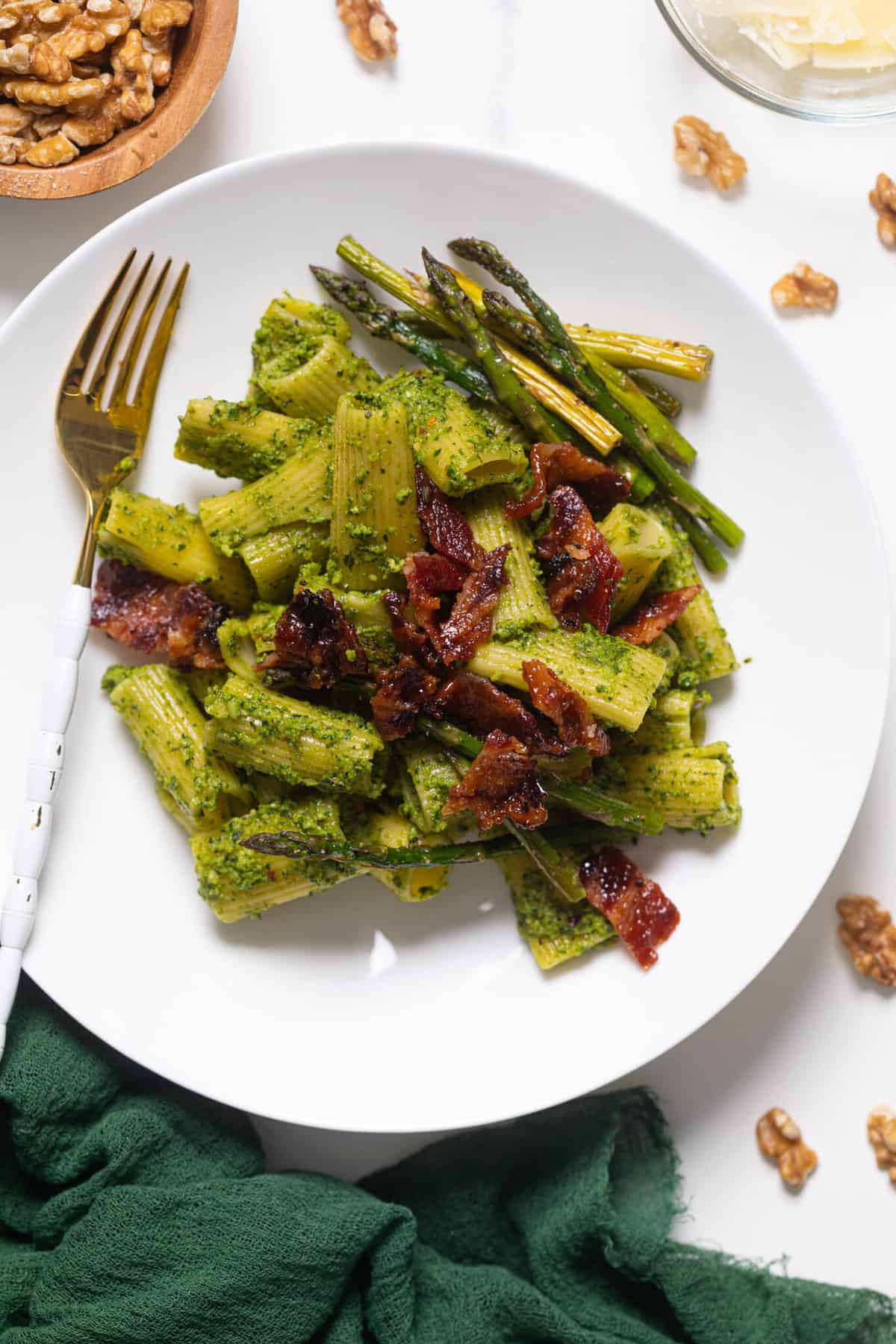 Asparagus season is here and this is hands-down one of the best recipes to make in May to celebrate this fleeting springtime veggie.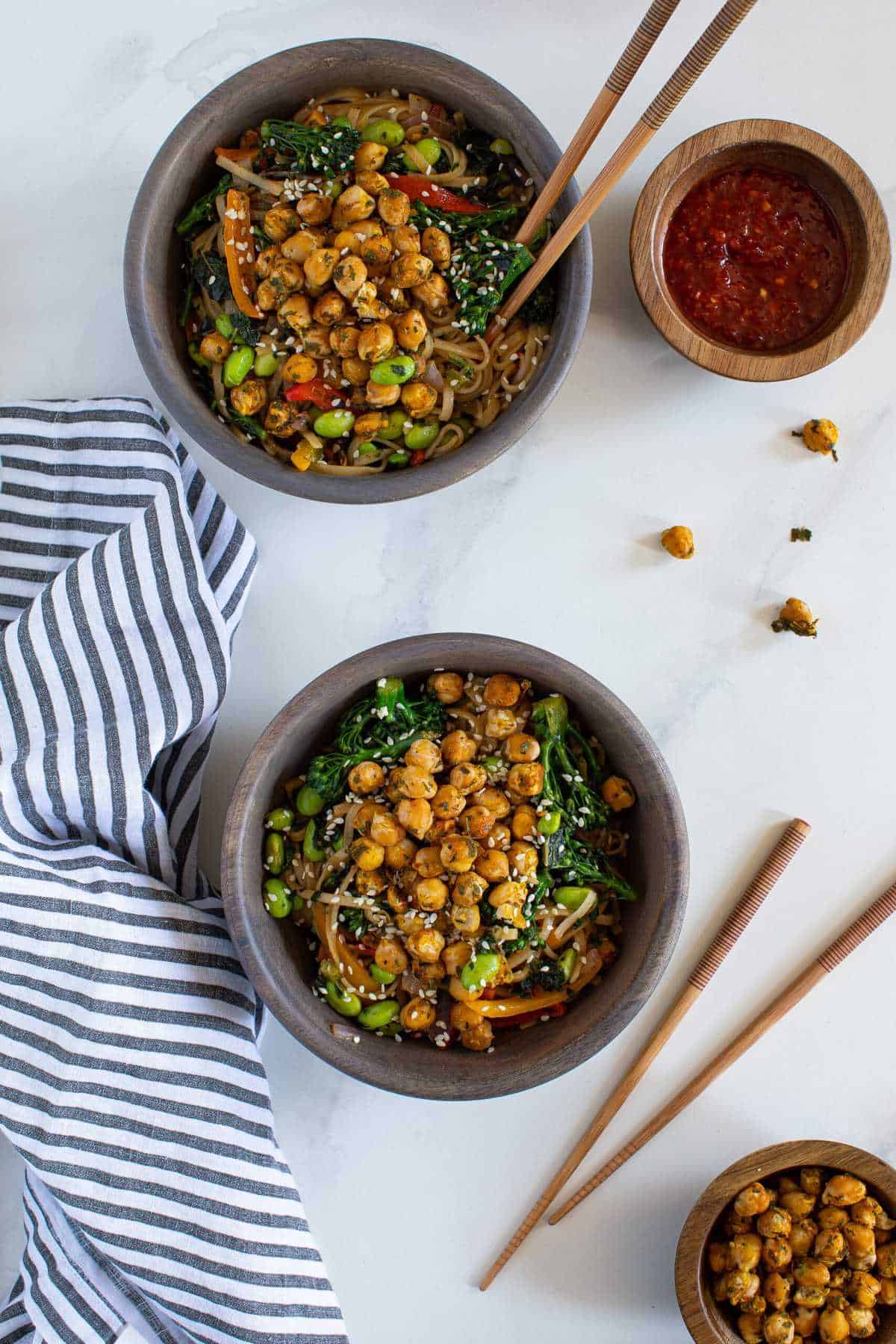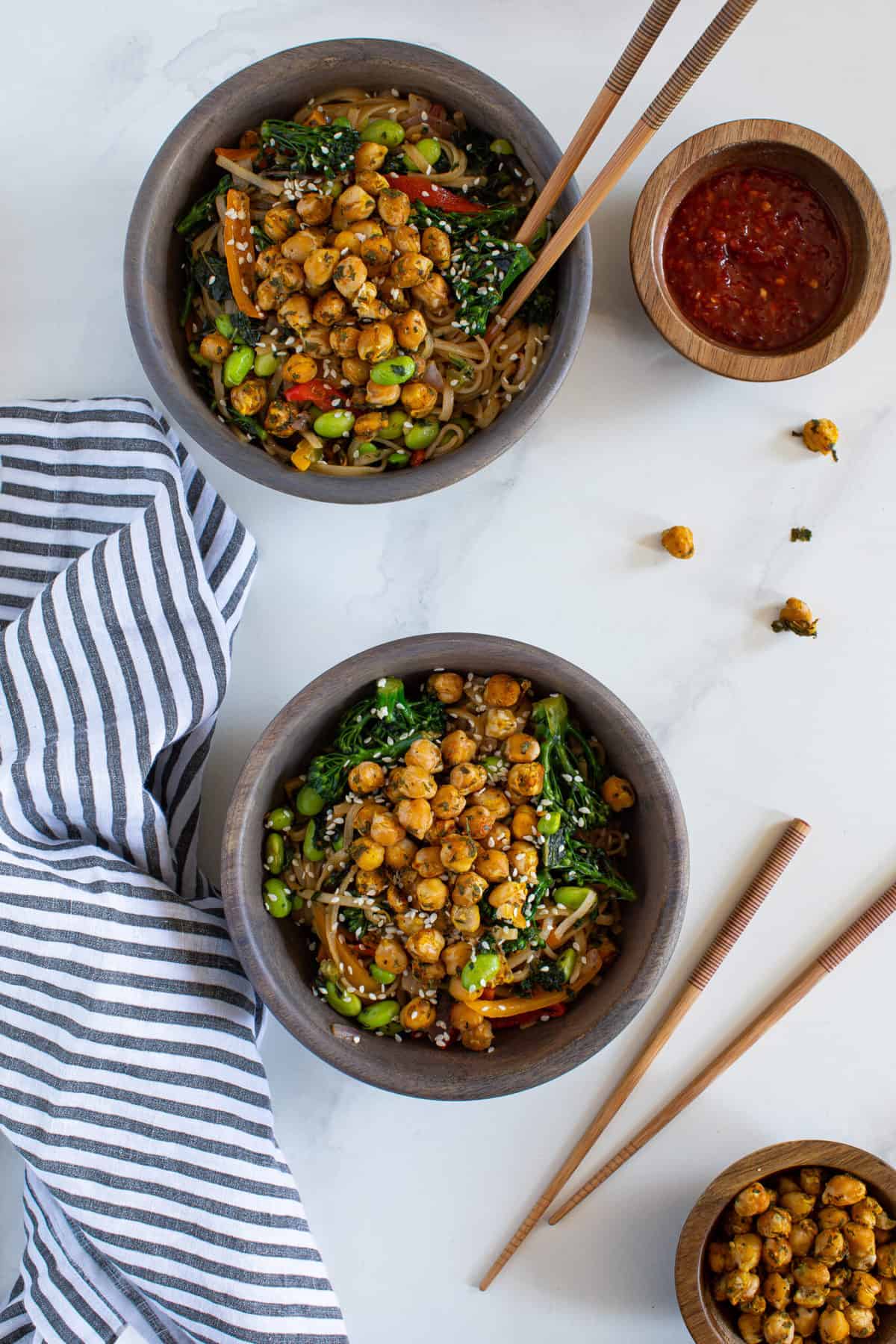 This is a fast plant-based lunch recipe you can prep for meals or throw together on a busy night.
Gluten-Free Coconut Lime Shrimp Pasta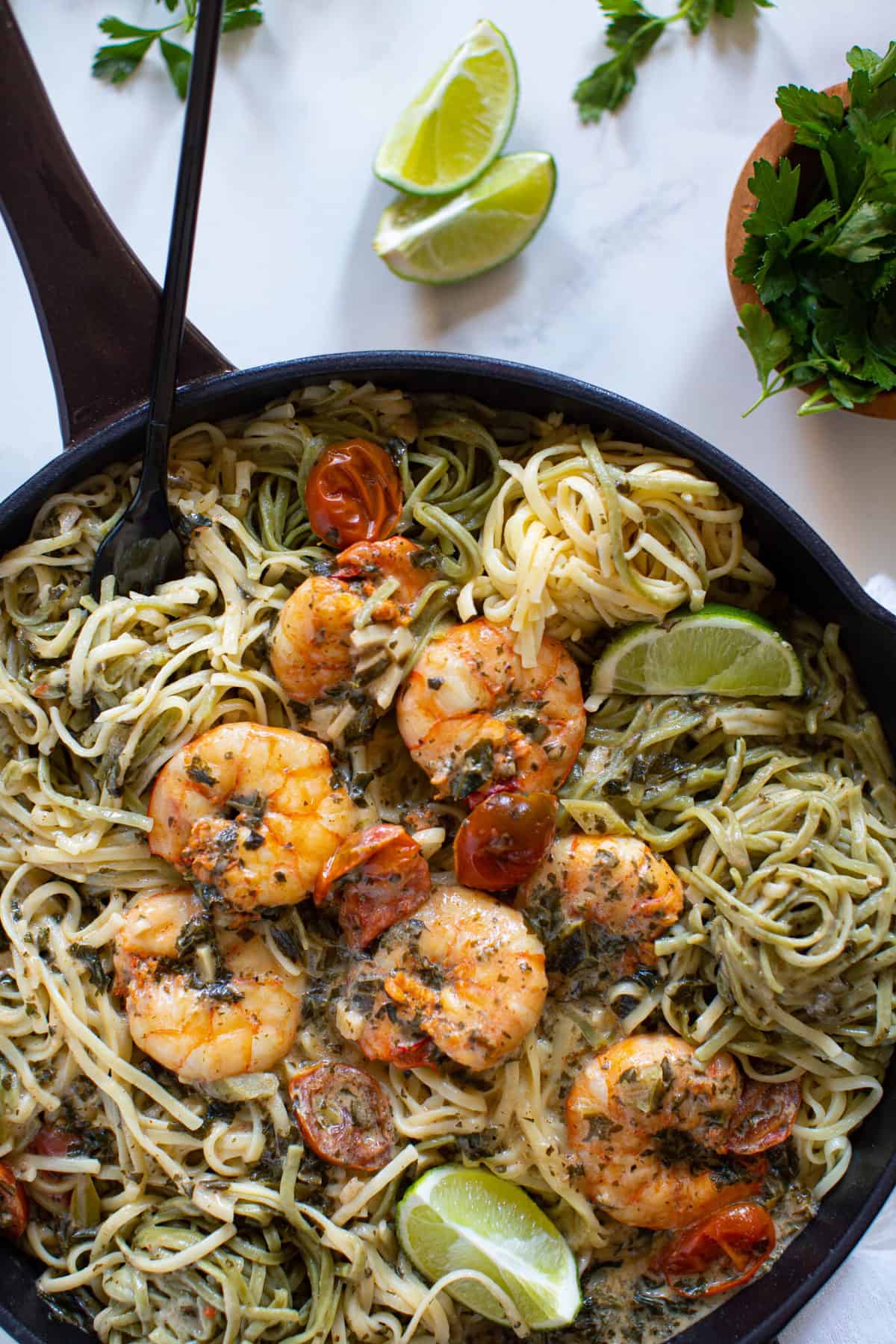 Taste island vibes with this coconut pasta recipe featuring plump shrimp and bright citrus.
Savory Chickpea Quinoa Buddha Bowl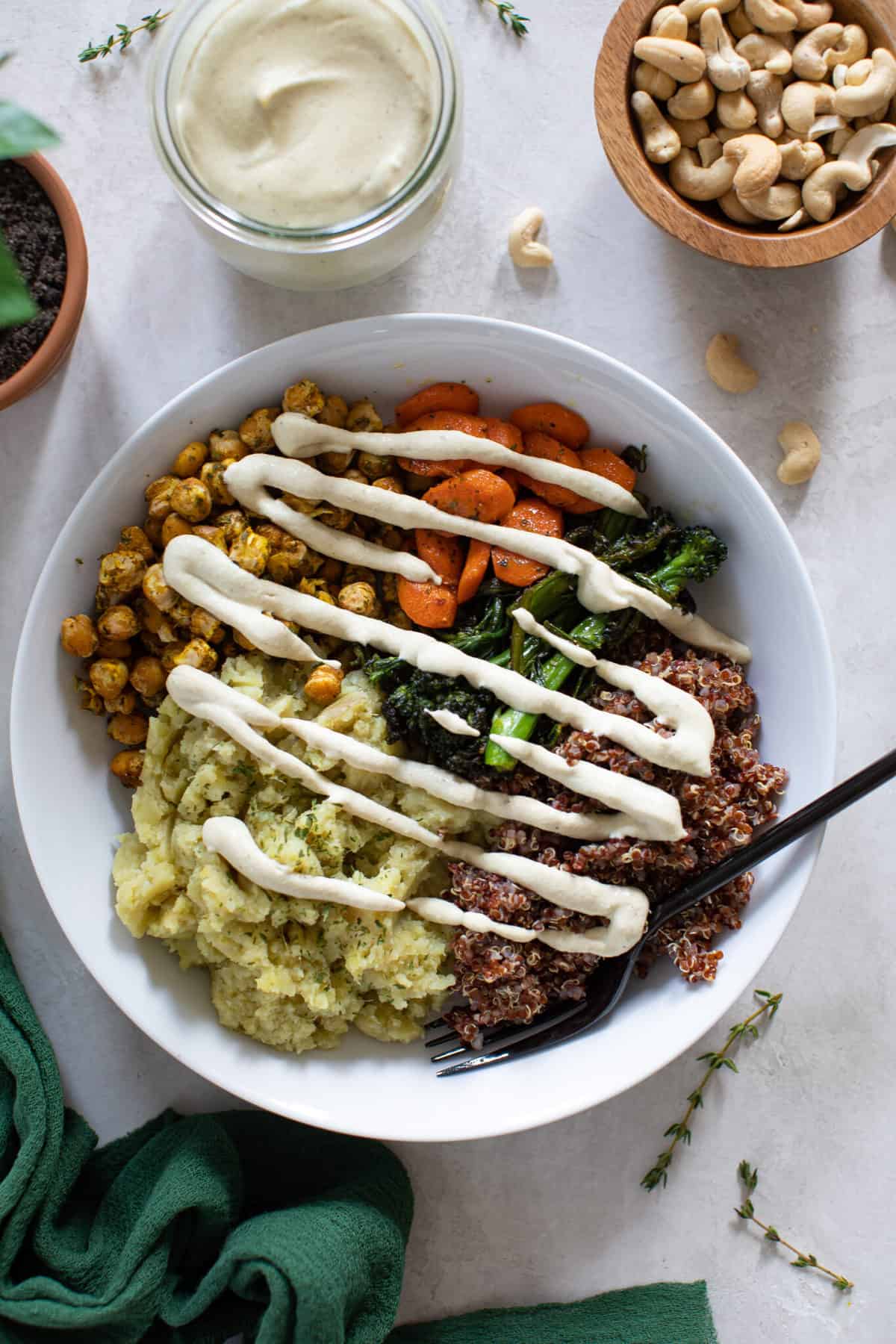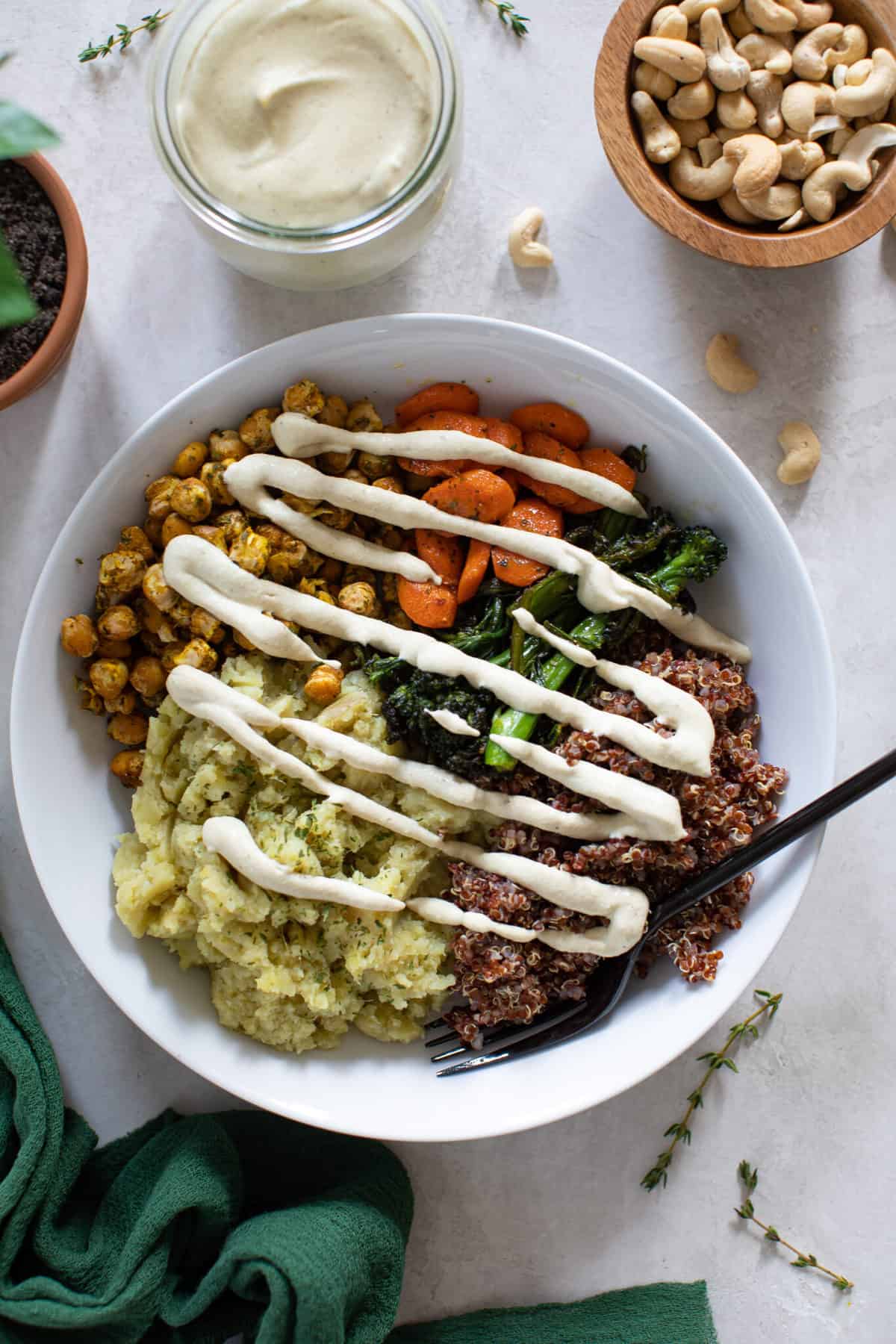 A healthy, light and whole-grain way to enjoy lunch this May with plenty of vegetables and plant-based protein.
Sheet Pan Garlic Herb Salmon, Lobster, + Veggies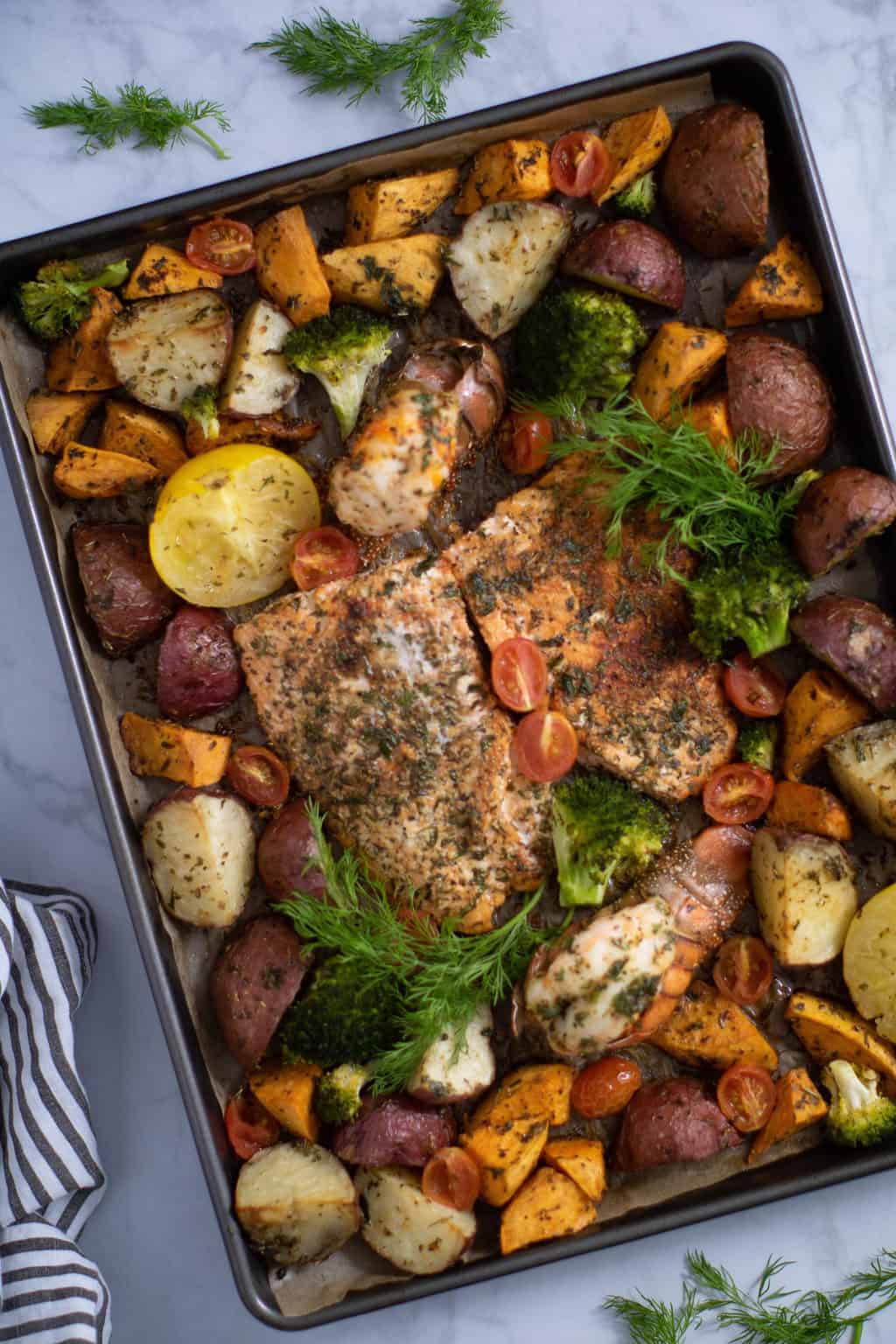 Go all-out with this seafood extravaganza perfect for spring, featuring flaky salmon, buttery lobster, and colorful crisp veggies.
One Pot Creamy Vegan Tuscan Kale Pasta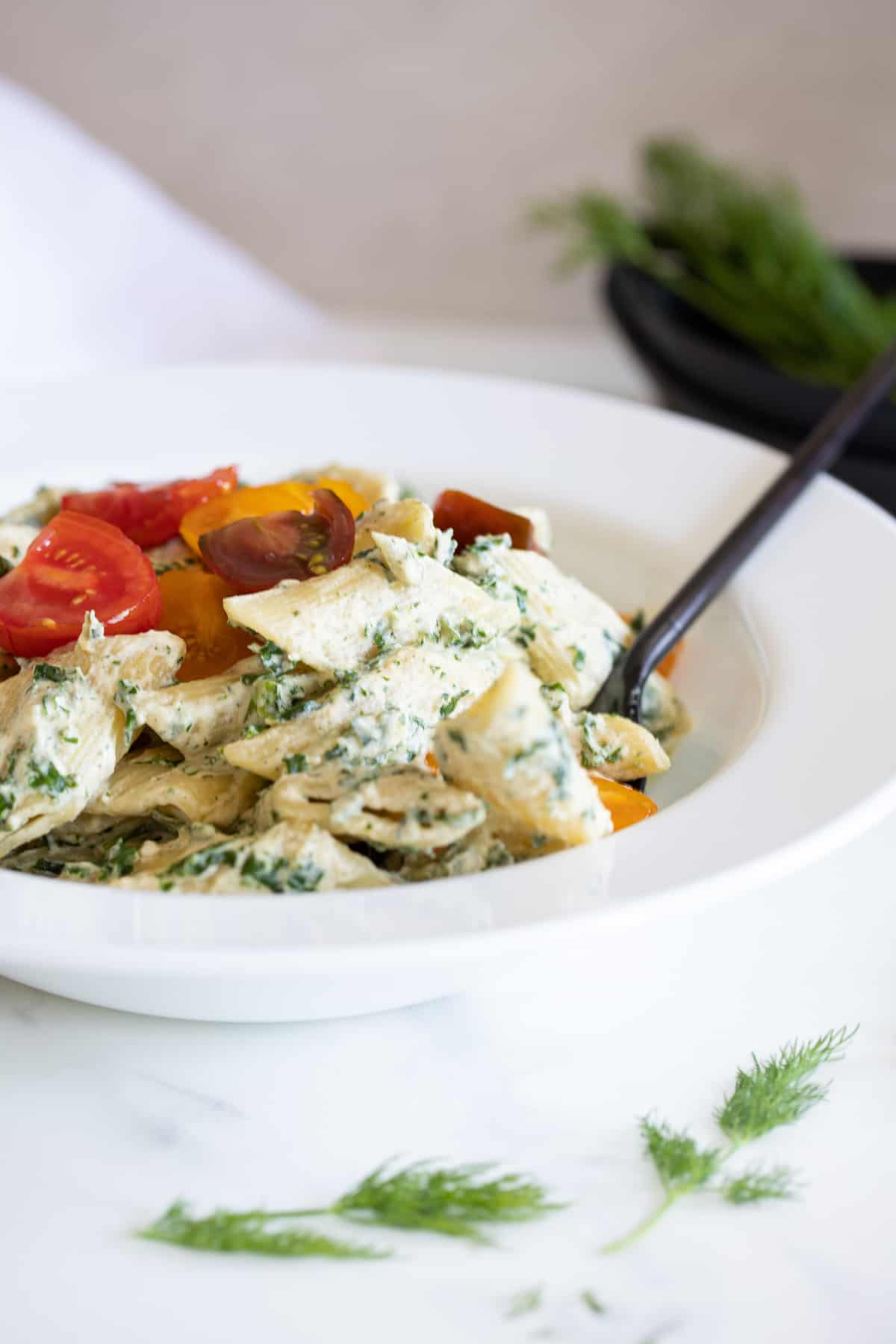 Enjoy a taste of Tuscany in this vibrant and healthy, but totally creamy, kale pasta recipe.
Vegan Lemon Garlic Spaghetti + Meatballs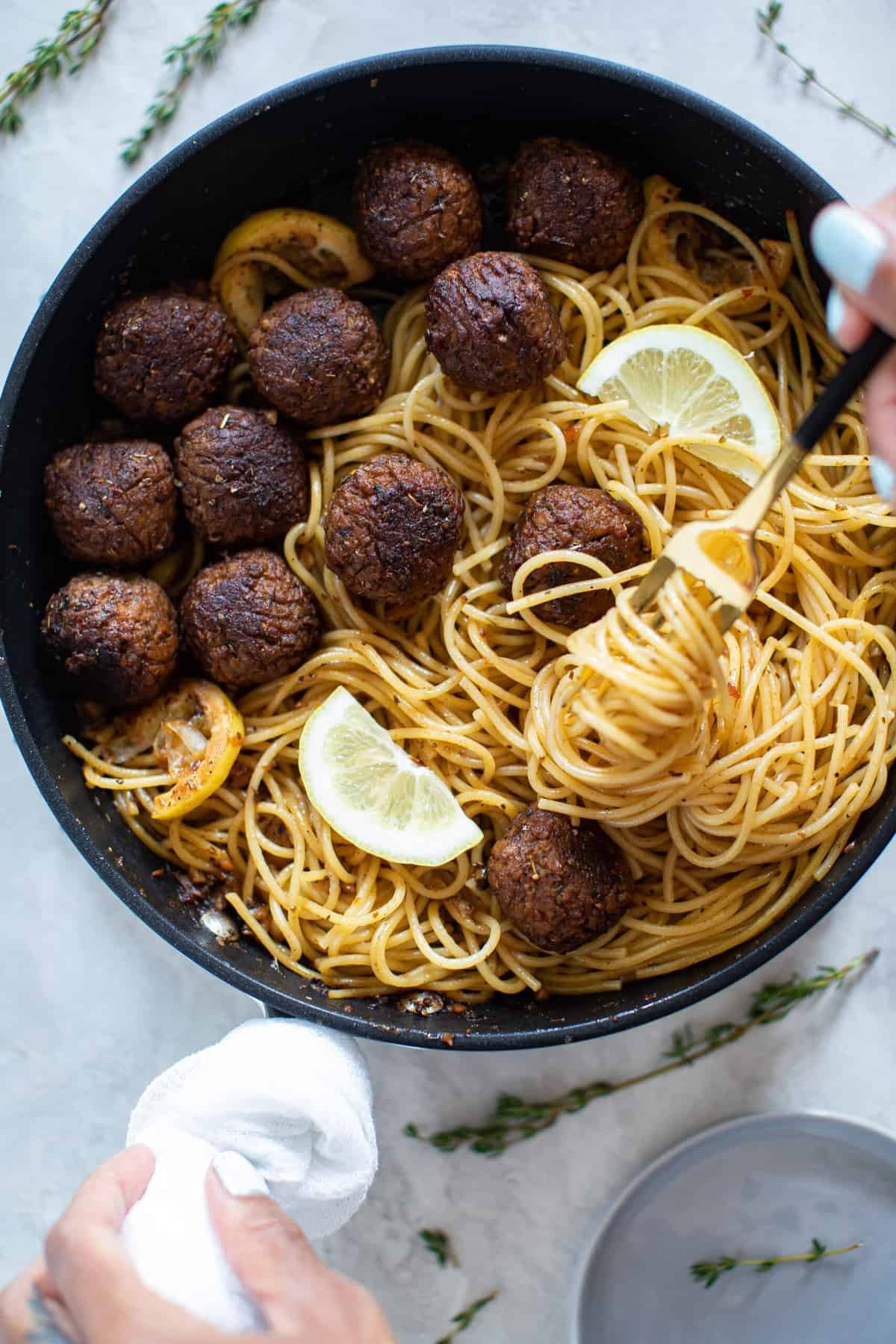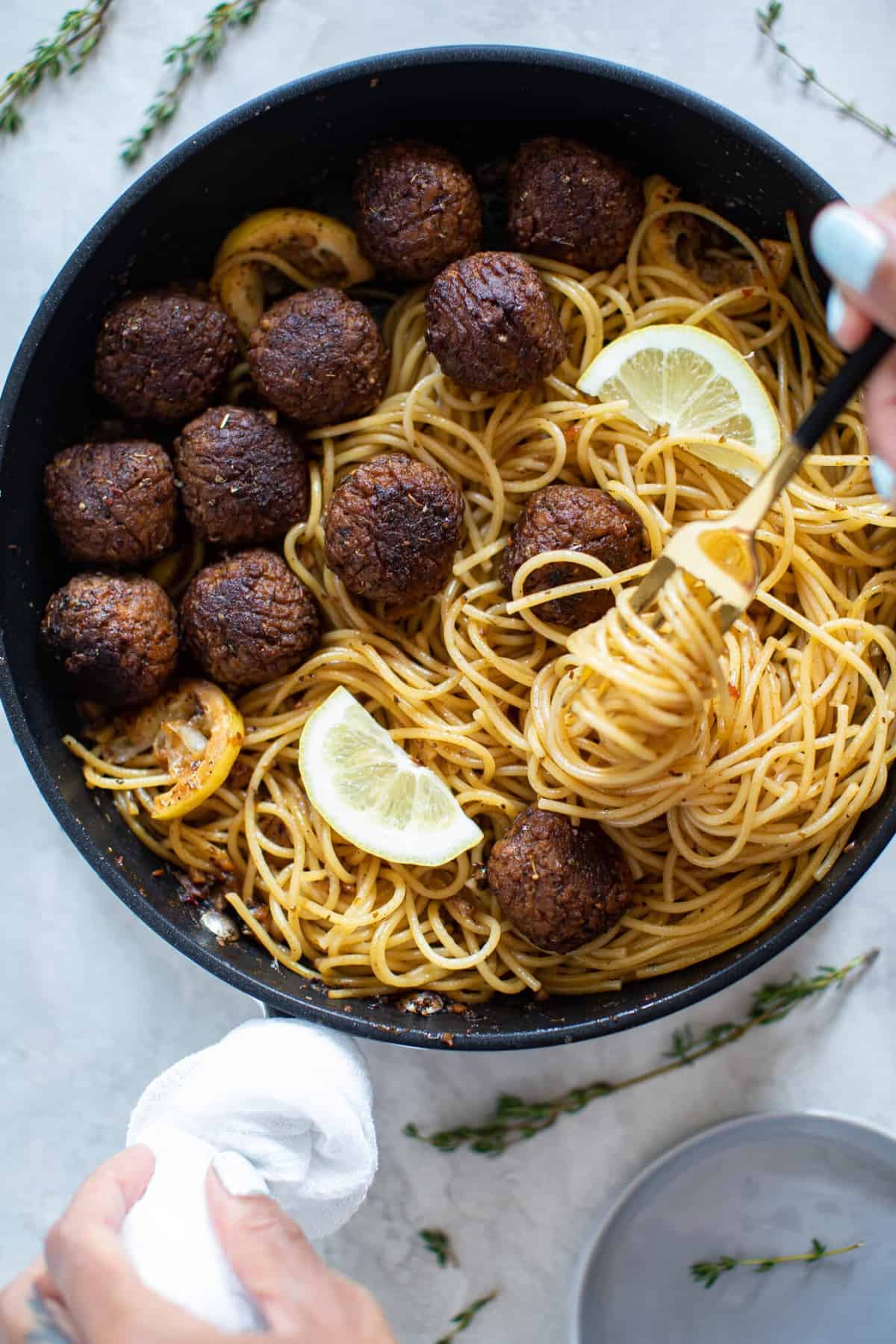 Go light and refreshing with your meatballs in this recipe for may with lemon-garlic sauce.
Best Dessert Recipes to Make in May
Blueberry Oatmeal Cake + Cream Cheese Frosting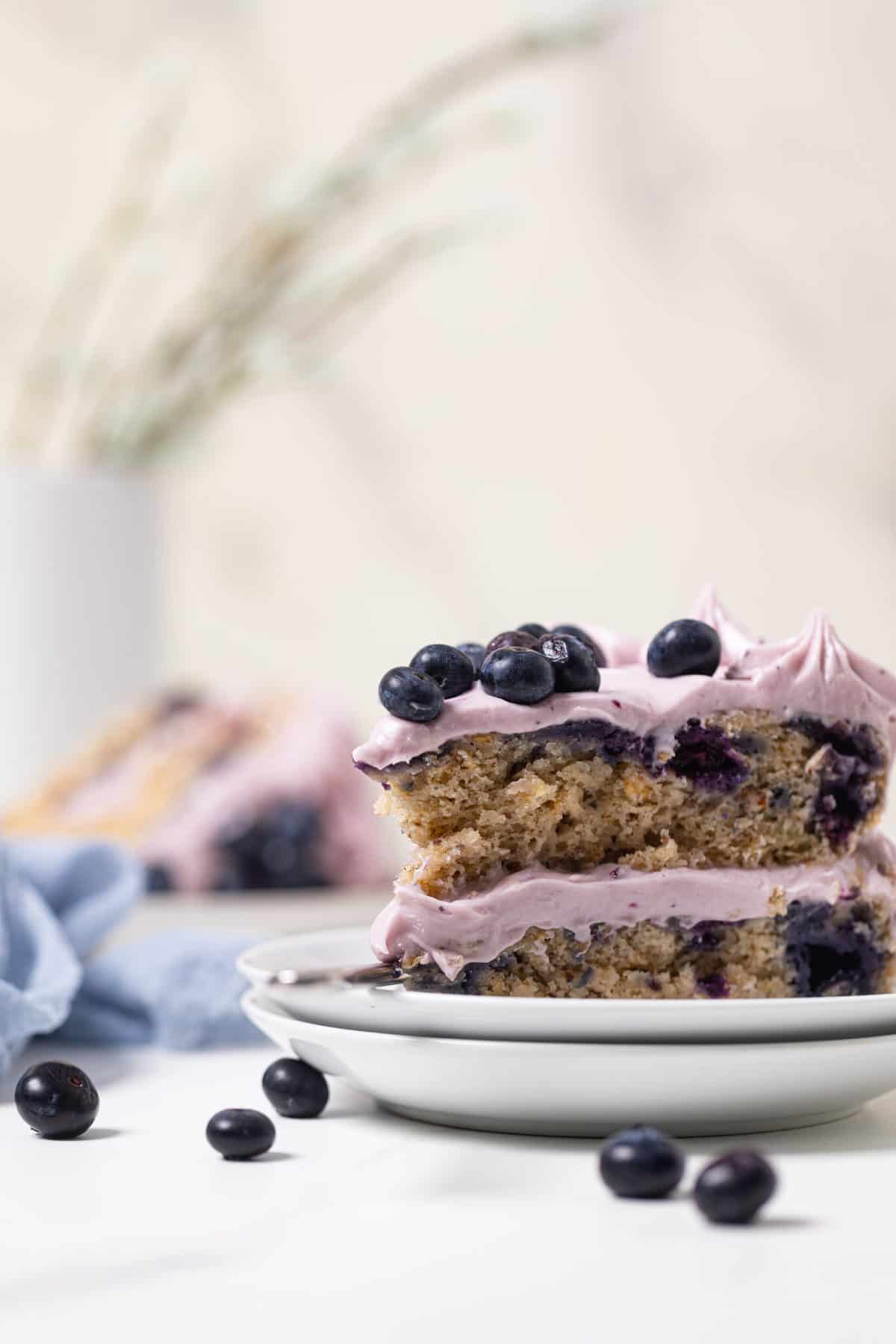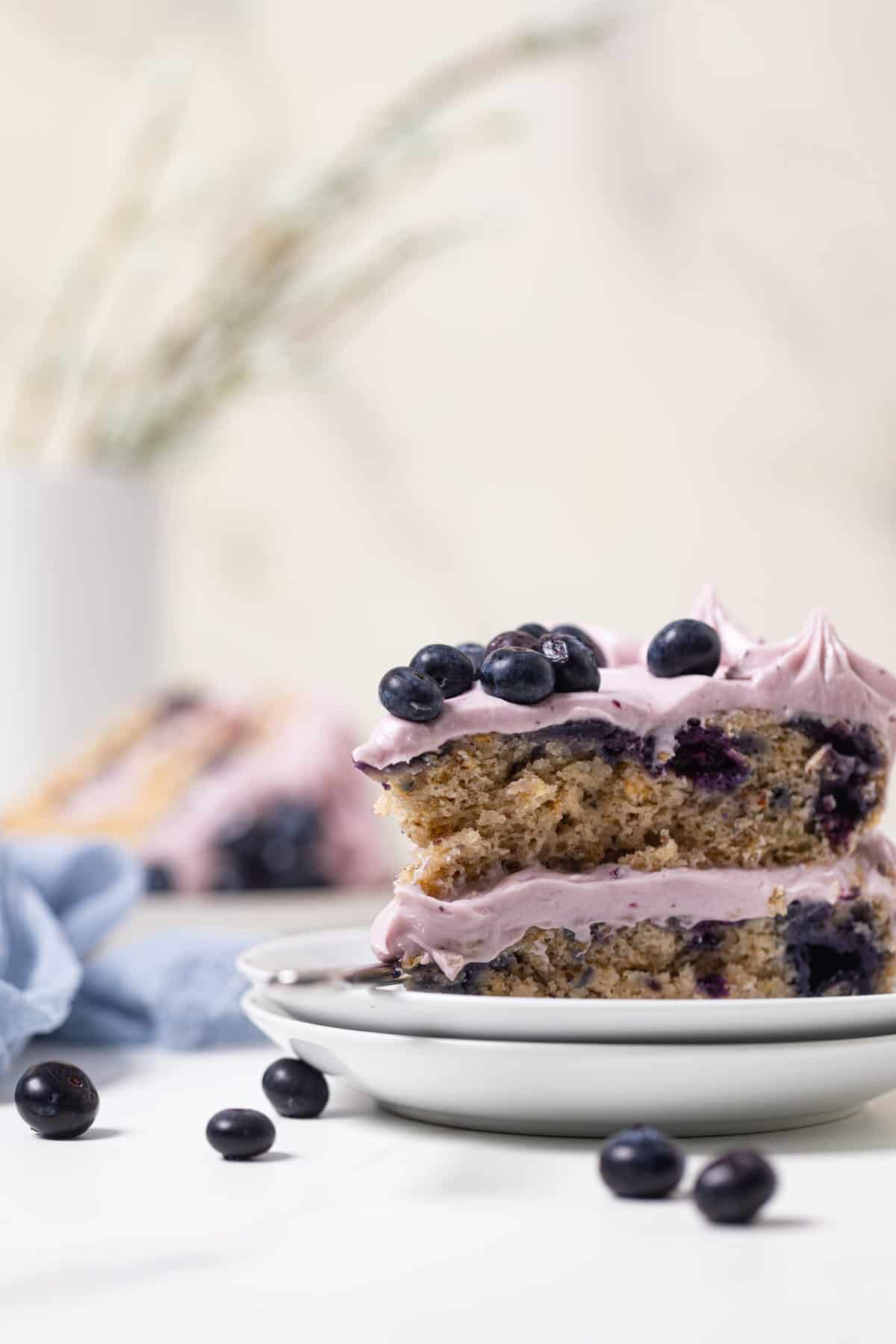 Oatmeal adds a delicious nutty flavor to this dense cake topped with homemade cream cheese frosting.
Lemon + Strawberry Layer Spring Cake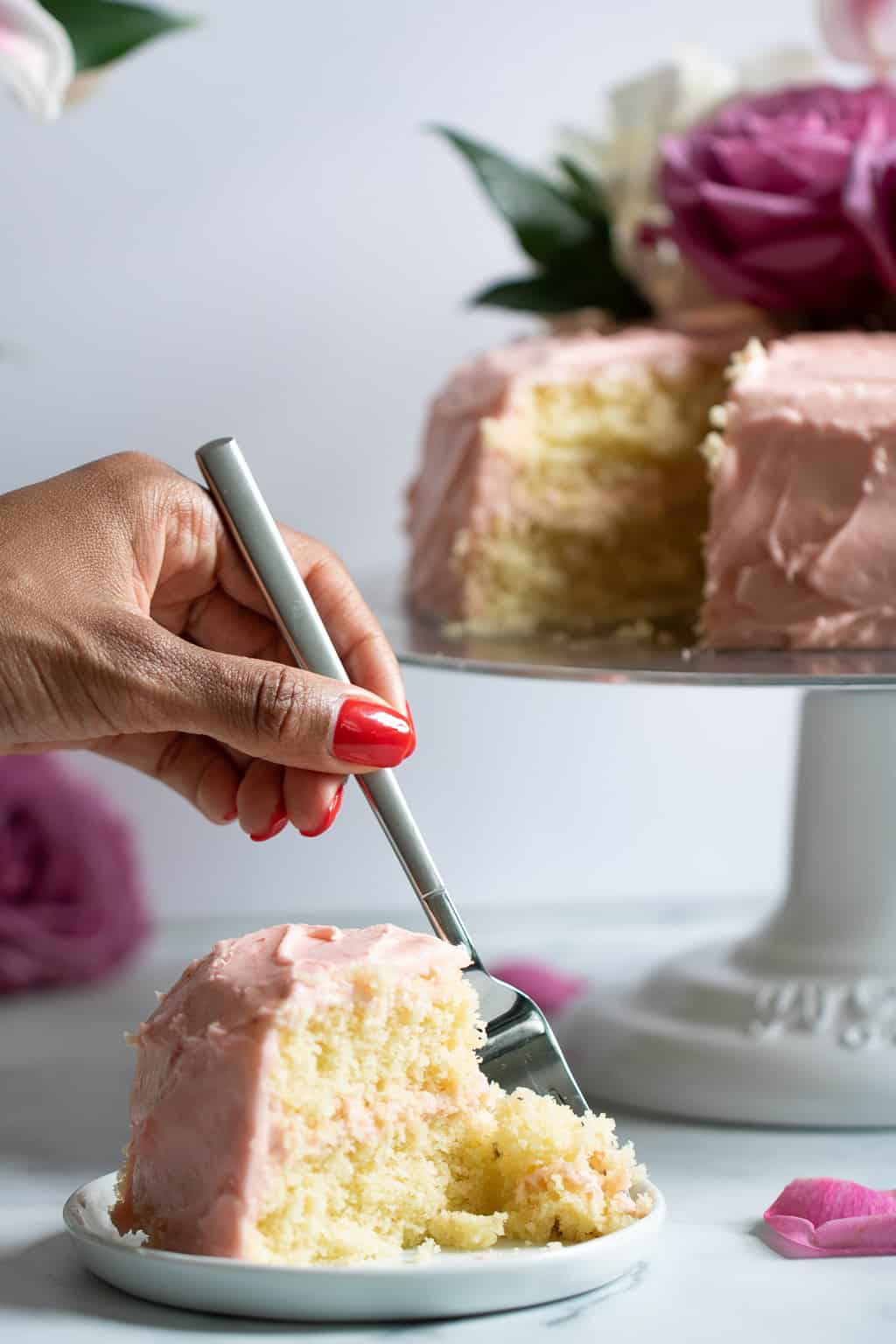 This is a stunning cake for any occasion this May, especially Mother's Day!
Maple Whole Wheat Strawberry Shortcake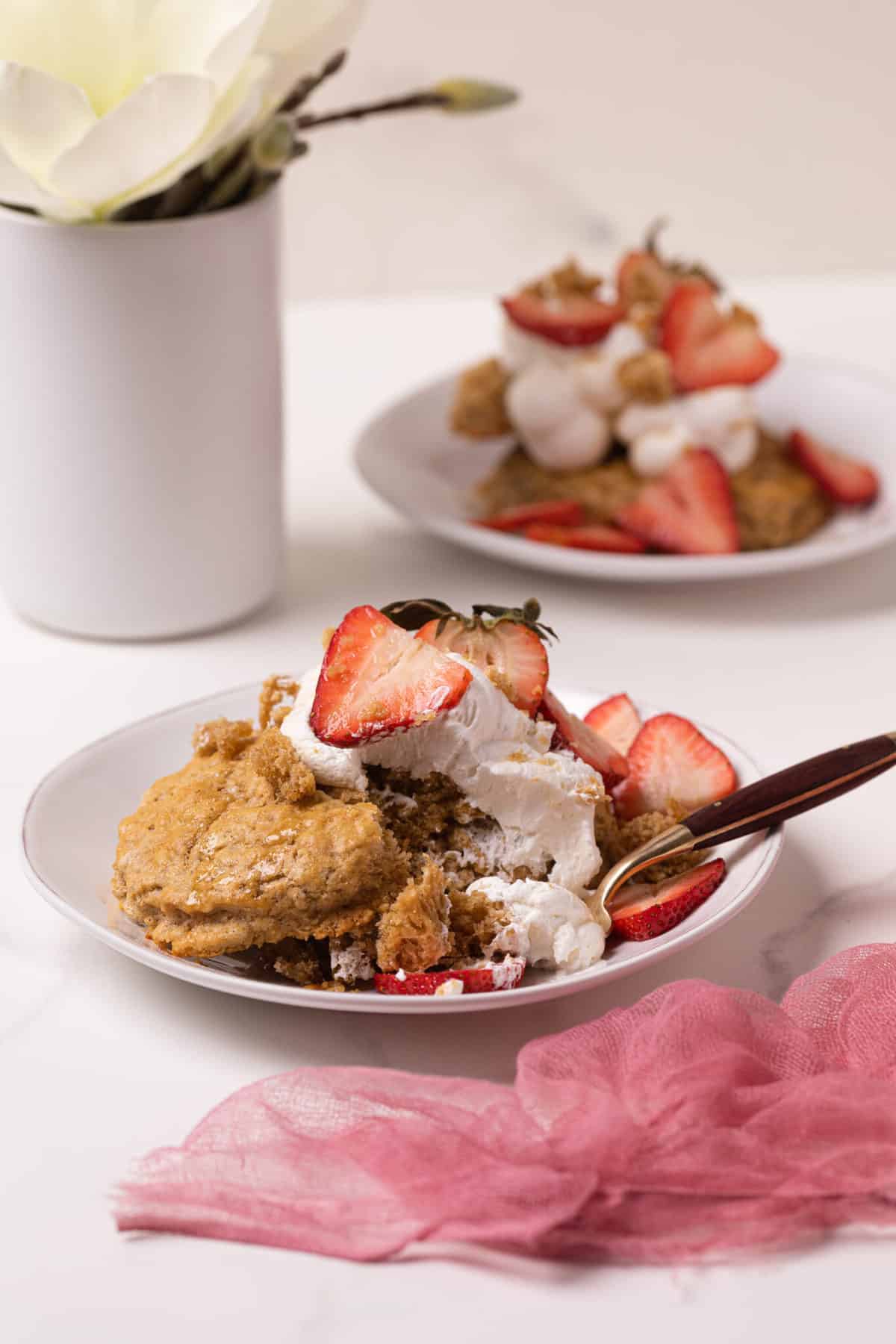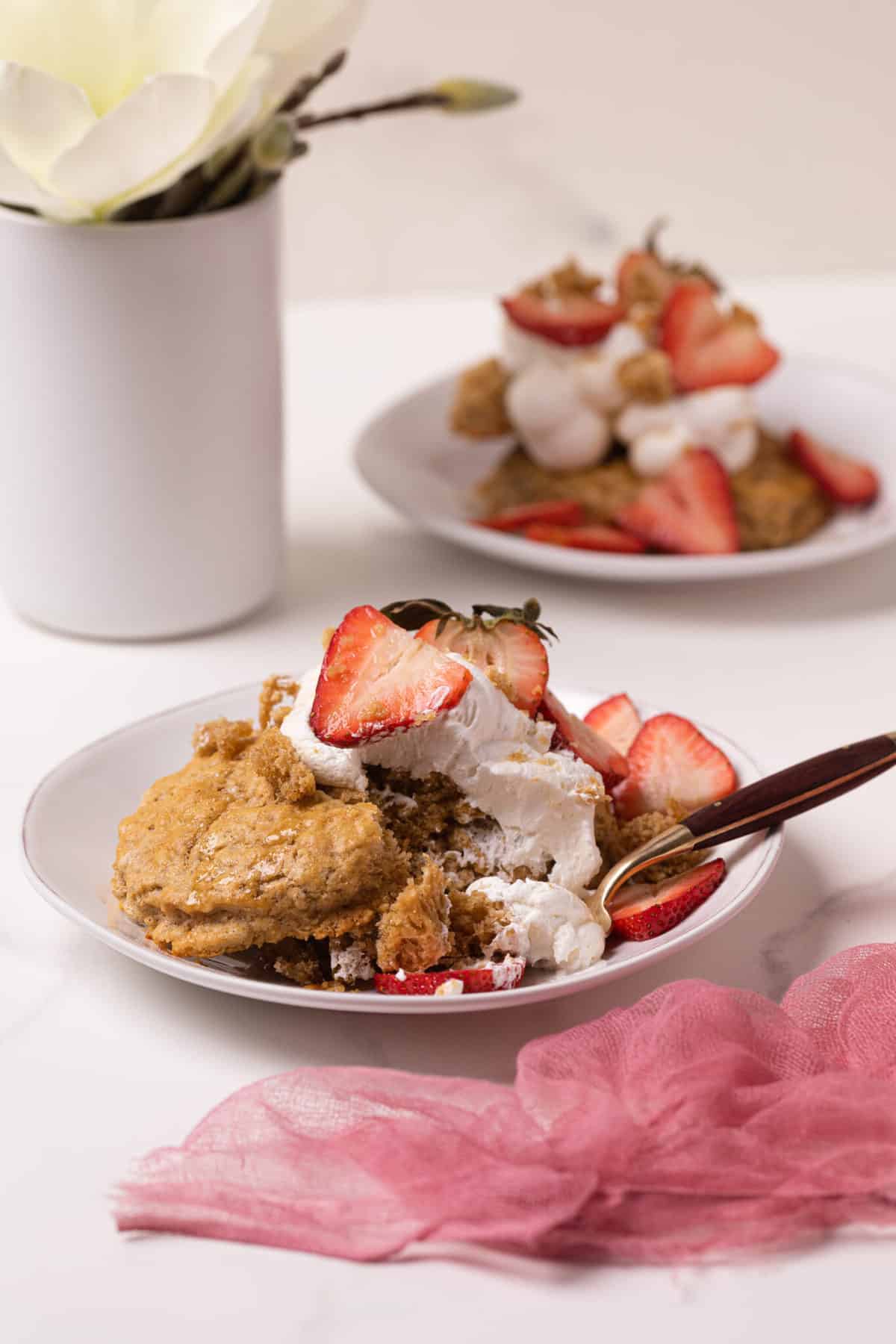 Turn classic strawberry shortcake on its head with whole wheat biscuits sweetened with all-American maple syrup.
Cream Cheese Pound Cake + Strawberry Glaze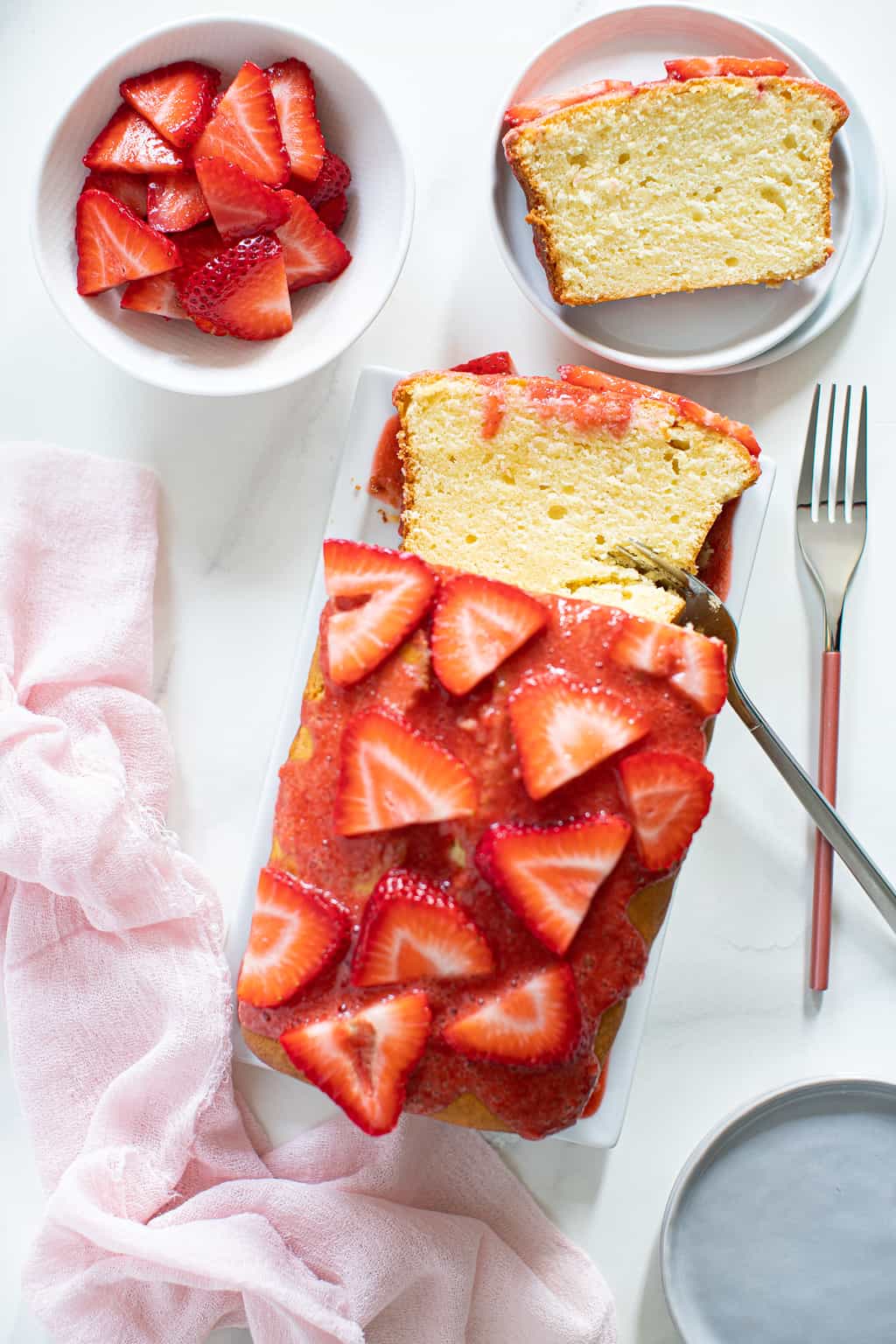 This light, airy and fluffy pound cake gets wonderful berry flavor from a simple homemade strawberry glaze.
Vegan Strawberry Peanut Butter Oatmeal Bars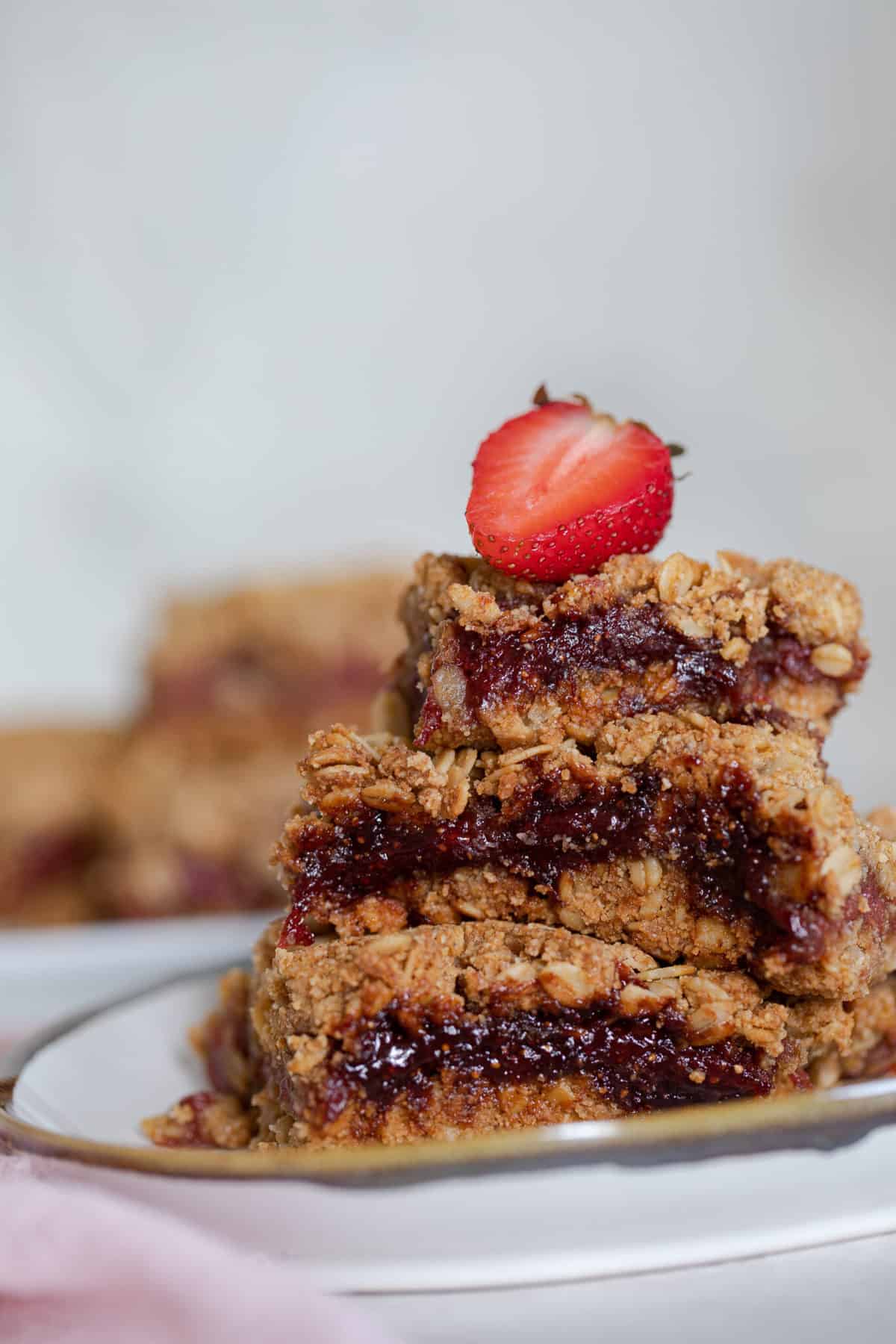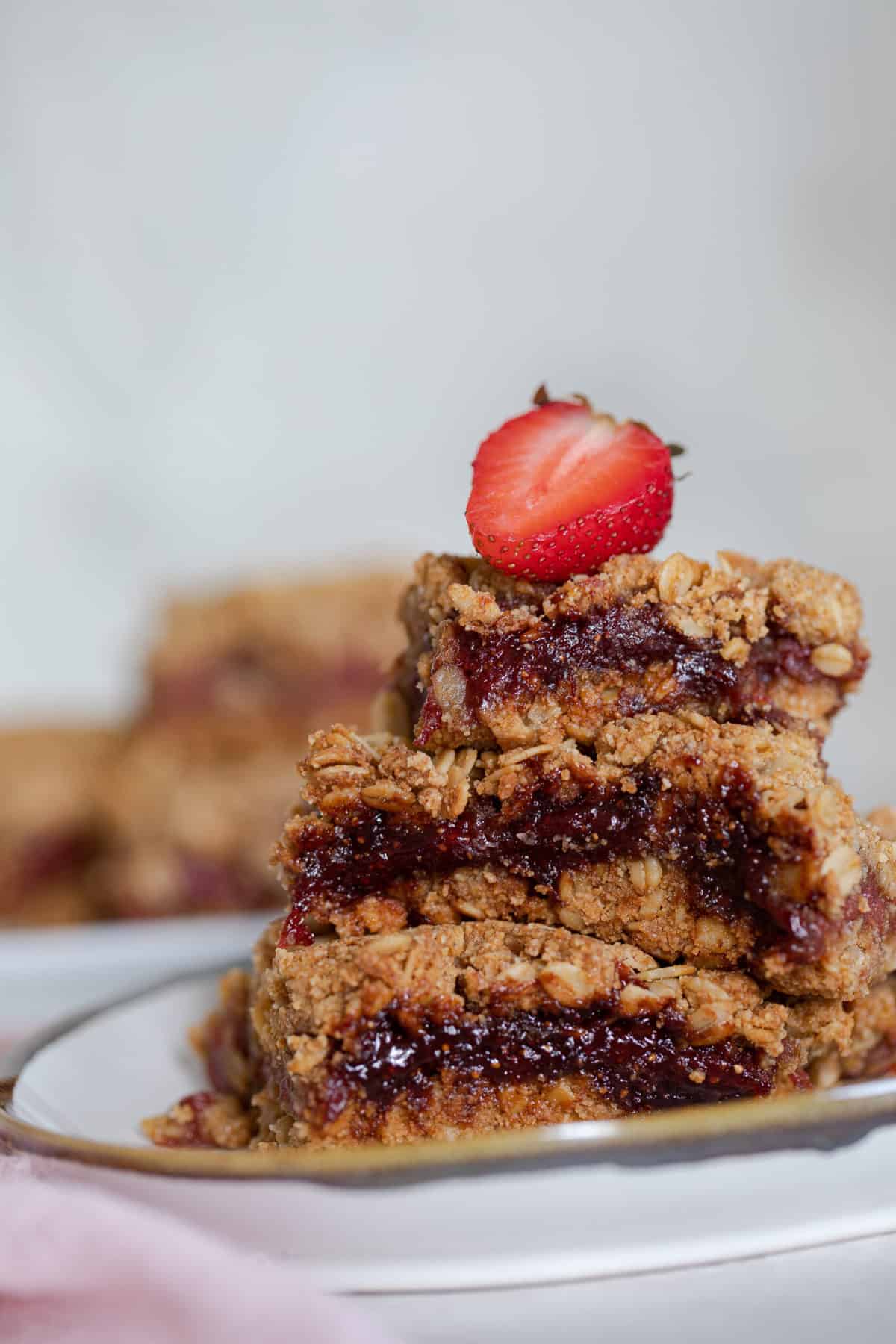 These fun layered bars are filled with an ooey-gooey strawberry-peanut butter filling that's totally kid-approved.
Vegan Strawberry Cake with Oatmeal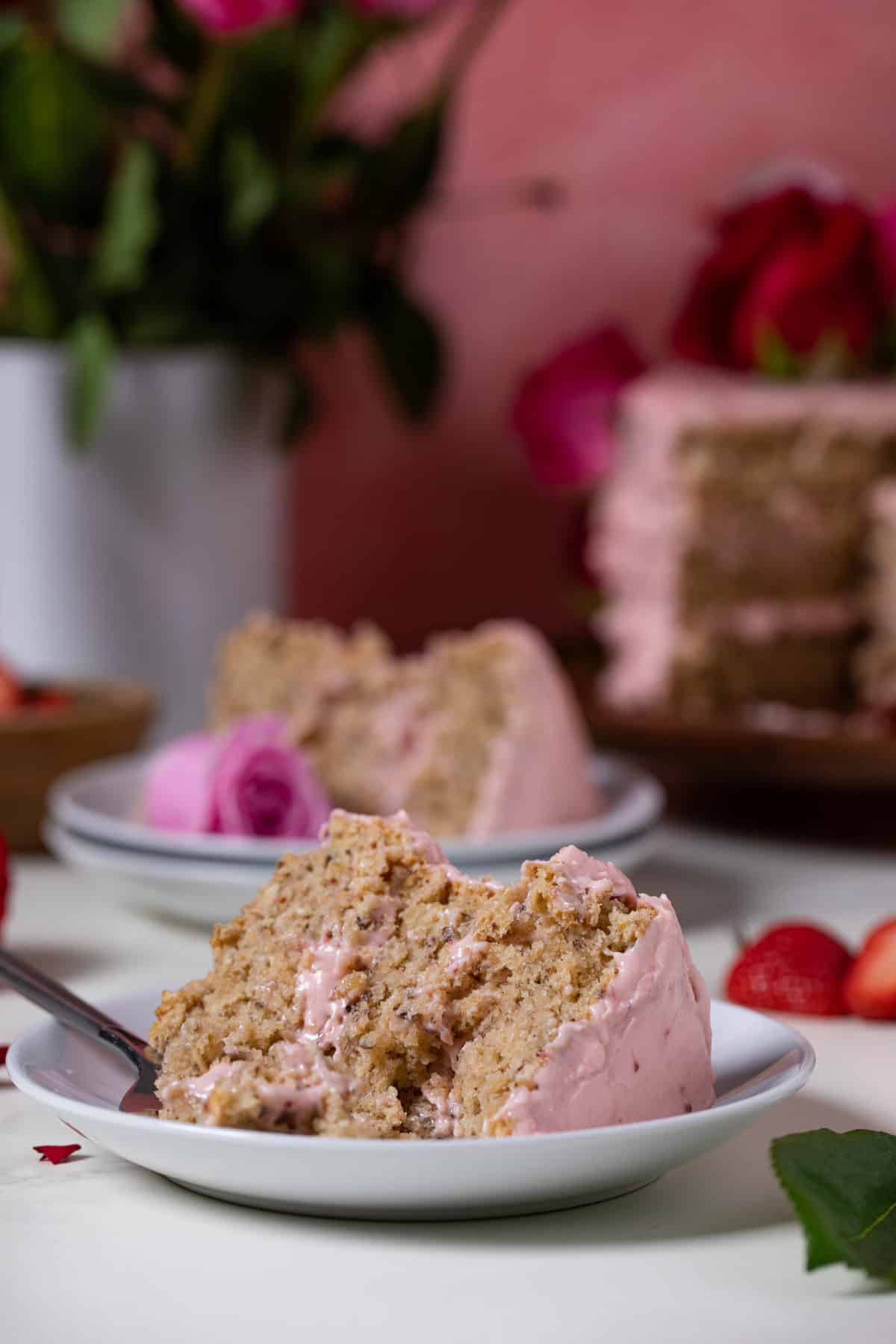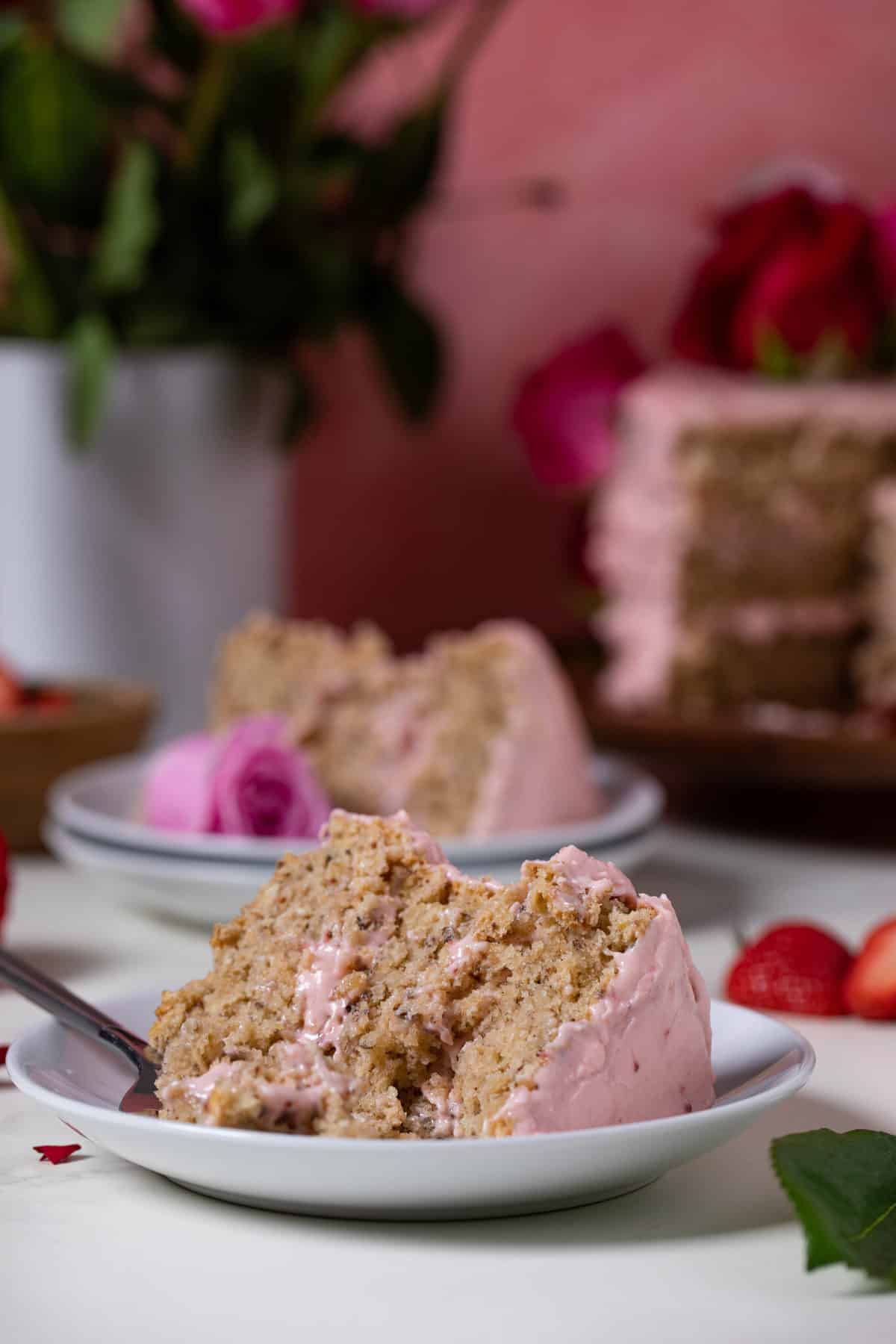 Round out naturally sweet and vibrant strawberries with oatmeal in this new and delicious recipe to make in May.