Disclaimer: This post is used as a review for a product (based on personal experience + opinion) and does include affiliate links.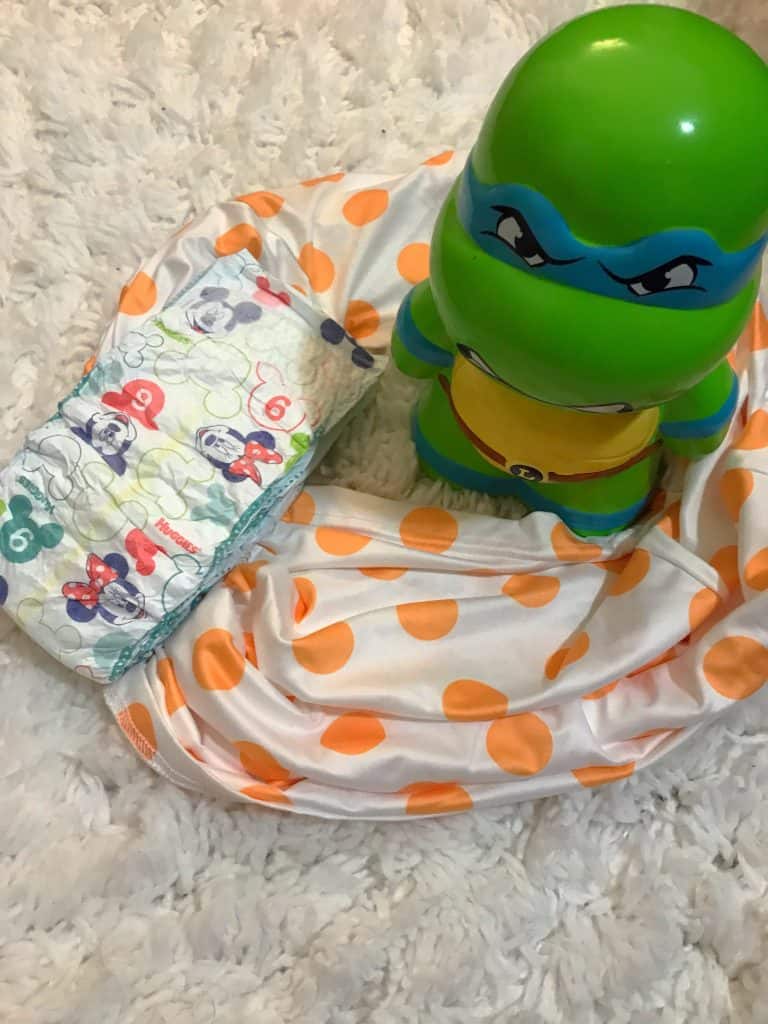 So, I've recently tried this new multi-use Infant cover and I love it! It's called the 5-in-1 MULTI-USE Infant Car Seat Cover-Stretchy Nursing Cover-Baby Shopping Cart Cover-High Chair Cover in "Tangerine Dots" by Born Cute.
Product description:
It can be used as a car seat cover, giving peace of mind that baby is protected from the elements through every season.
It makes an incredibly convenient nursing cover wrapping completely around the body with a great stretch that gives easy access to baby and keeps mom comfortable.
Gone are the days of fallen receiving blankets and stressful outings!
To make life even more convenient, the cover can be worn as an infinity scarf giving a nursing mama near instant access to modestly caring for her baby while out and about.
As baby gets older, the cover gains a couple more uses keeping all of the world's germs at bay while acting as a shopping cart and high-chair cover.
It also comes with a matching drawstring bag specifically sized to make tucking the item away easy and convenient and taking up little space in a diaper bag or purse.
The classic polka dot print and modern color is a perfect fit for any gender and would make a great gift for all new moms!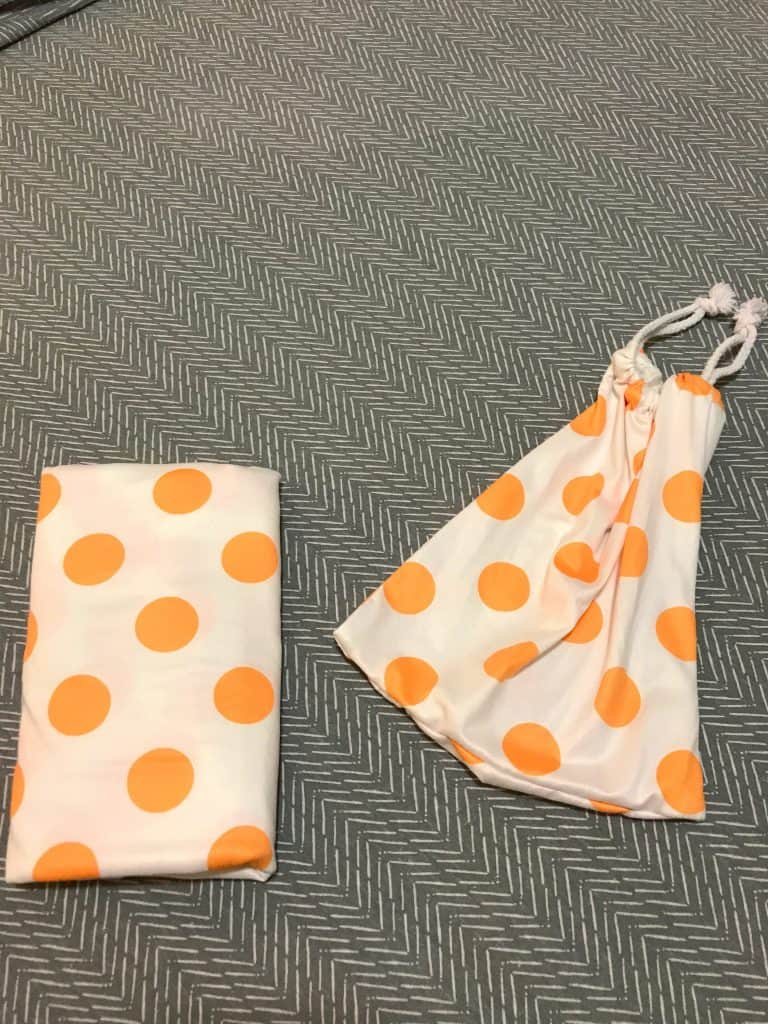 It's really multi-use, Ya'll! I wish that I had this particular cover when my little guy was a tiny little munchkin. However, while I can still use it for some things, I must say that you would definitely get a lot more out of it if it were purchased in the very beginning stages. It's definitely a great cover to buy, which your little one can grow with and transition into new uses. I especially love the little drawstring bag (that not only matches the cover) but is also a great way to keep it clean or use it as storage for other things. Anything able to be re-purposed is awesome, in my opinion! And trust me, I know that there are a ton of these out there (all similar and stating to do the same thing), but this one is by far a great deal! If you're anything like me, then you'll rave over the fact that it's machine washable and doesn't alter in appearance or size (from shrinkage afterwards or anything for that matter).
Winner! Winner!
Plus, I love the material, which almost feels like a soft silky cotton. This to me is a great texture for any little one, especially those with sensitive skin and for you too, because you'll come in contact with it on most occasions (especially when using it during feeding times). More points for this cover! And for any new mama (or busy one!) using this as a burp cloth or bib or blanket to wipe your little one's mouth, hands, etc. comes as no surprise. Because it's easy to wash, you won't have a problem just tossing it in the washer + dryer for a nice refresh! Honestly, my little guy (now that he's in his toddler stage and is super expressive) loves carrying this cover around as an extended toy of some sort and blanket. He likes the softness of it. And although I wasn't able to use it as an actual scarf (since it's above 90 degrees right now), I did give it a try for a few minutes indoors and it makes for a really nice infinity scarf, which can easily be functioned into a breastfeeding cover if you're ever out and about with your little one. This definitely beats trying to grab for a spare towel, blanket, or separate cover when you have a crying, hungry baby to soothe. Haha! I know this all too well. All in all, I definitely recommend purchasing this multi-use cover for yourself or any new Mama as a gift. It's super affordable (only $16.99) and when compared to it's various functions (and longevity based on the premium material), it's definitely a real steal and money-saver for any Mama! Plus, if you're an Amazon Prime member, you can have this in no time (free 2-day shipping of course!).
As we know, finding the right baby products to invest in can be a bit overwhelming and hard at times. Yes, there are so many products out there, but I've learned (through a lot of trial + error) which ones truly work for my little guy and myself. Every product is different. And every product works differently. That's why I rely on customer reviews and word of mouth to help in my decision as a way to narrow down my choices.
Have you tried any multi-use covers for your little one? If not, do you wish you had? Be sure to let me know in the comments below!
Also, don't forget to check out how I care for my little guy's Natural Hair: Click Here!