When it comes to the Fall season, it's truly Pumpkin over everything. These 18 Delicious Pumpkin Recipes to Try this Fall come rich in pumpkin spice flavor, unique ingredients/combinations, balancing from savory to sweet, and much more. This roundup offers healthy, easy methods that are cozy for those chilly Fall days.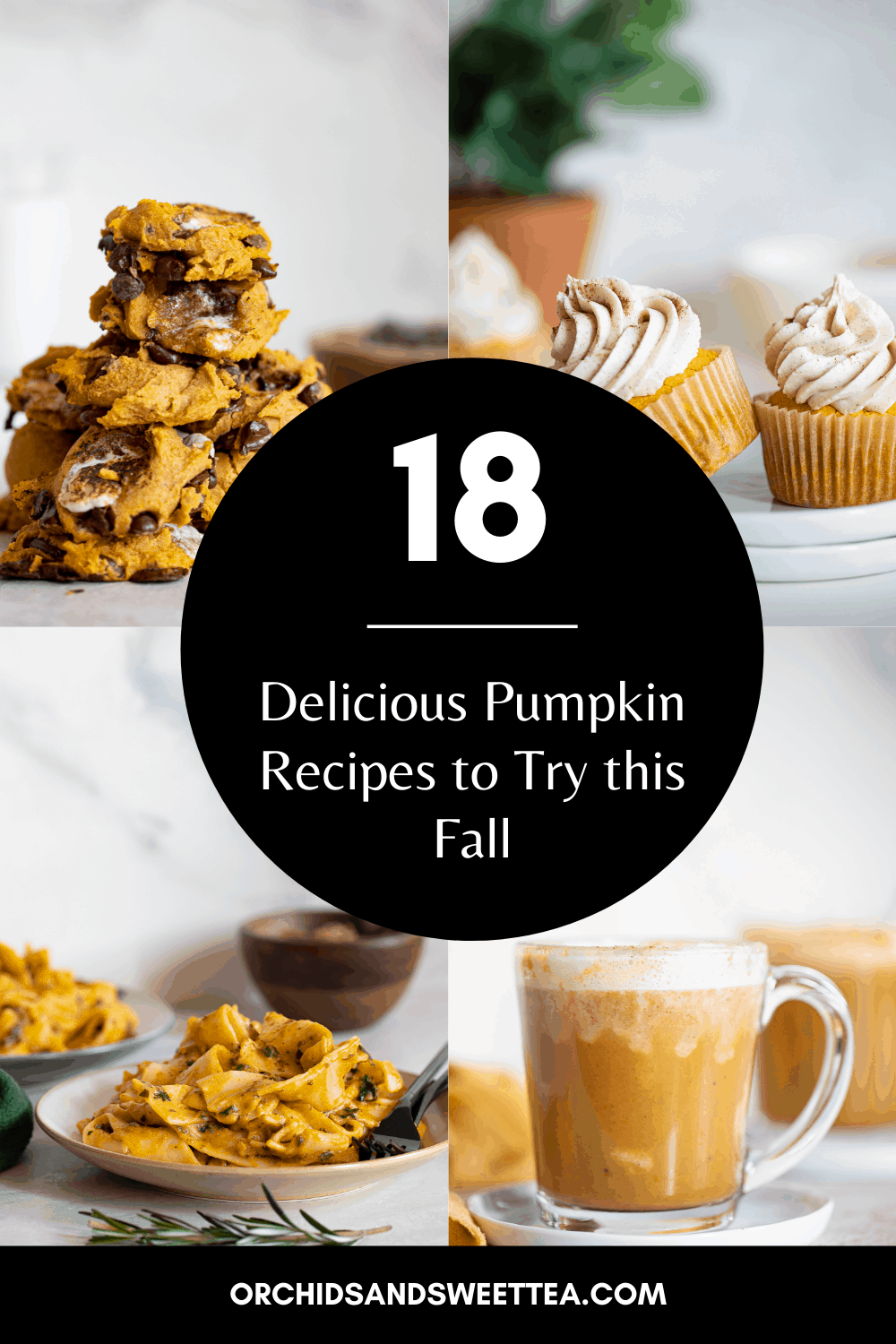 This post contains affiliate links.
18 Delicious Pumpkin Recipes to Try this Fall---the perfect list of amazing pumpkin flavors that will have you swooning all season.
With the Fall Season in full gear, I wanted to roundup a few great options for those of us who enjoy everything Pumpkin Spice. You'll experience everything from sweet to savory. Plus, these recipes are super easy to make and most don't require much time.
My go to pumpkin puree is the organic version from Libby's and I'm so excited to share my faves with you! Did you get a chance to see our #PumpkinWeek? It was truly about everything pumpkin spice! The ultimate Fall comfort.
#13: MAPLE VEGAN PUMPKIN PIE
This Maple Vegan Pumpkin Pie is like no other. Besides the fact that it's entirely vegan; it's sweet, but not too sweet, full of great spices, and and all around amazing! The pecan + walnut crumbled topping adds a nice crunch and additional sweetness to every bite. This pie is a perfect staple for the Fall season and your Thanksgiving day.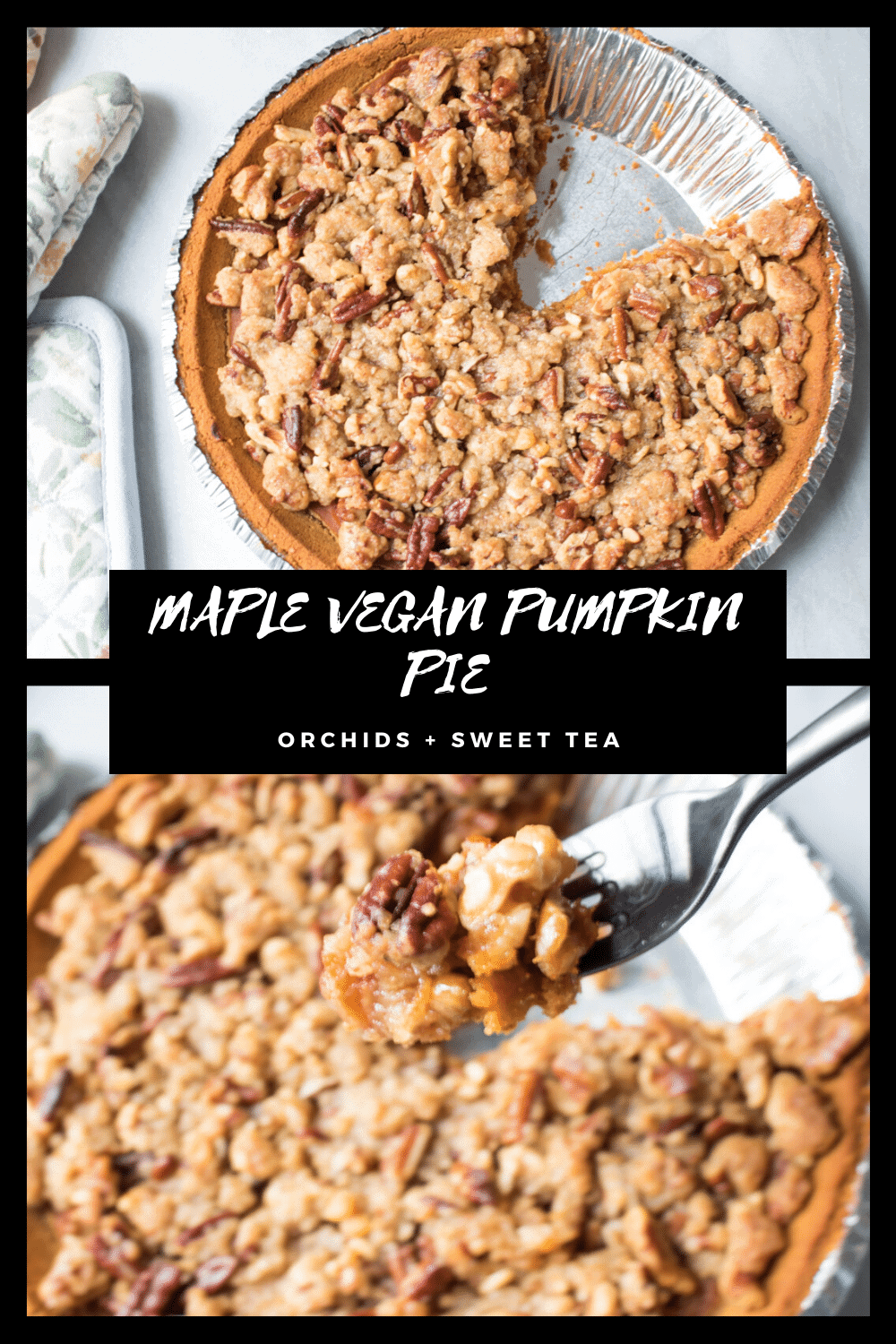 #12: BAKED PUMPKIN FRENCH TOAST CASSEROLE
When it comes to breakfast, this Baked Pumpkin French Toast Casserole is the epitome of an evolutionary dish during the Fall season. This comfort dish will surely make your morning that much brighter, even on the most gloomiest of days with the warm pumpkin spice flavor, soft and fluffy insides, and crunchy crust. Entirely dairy-free.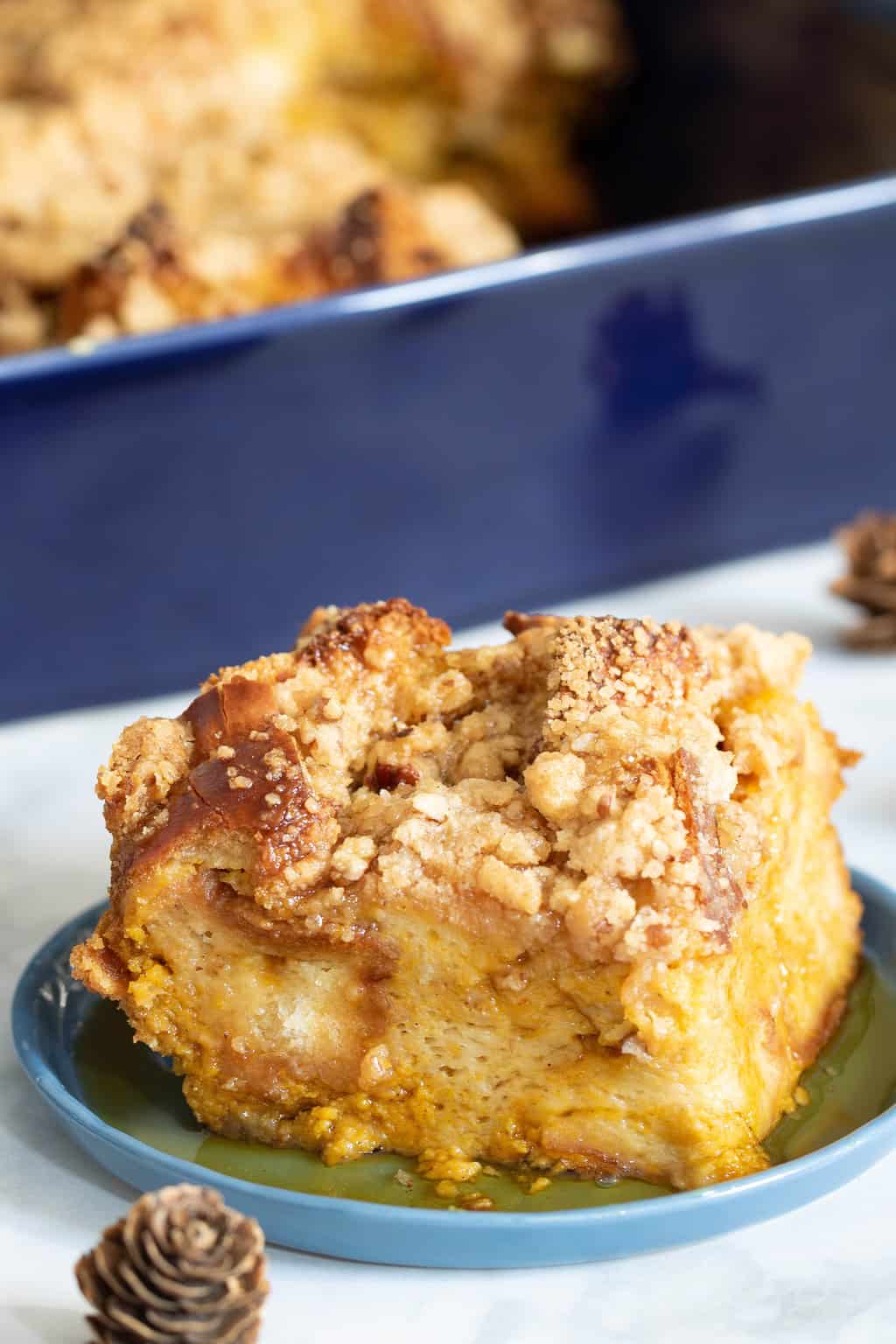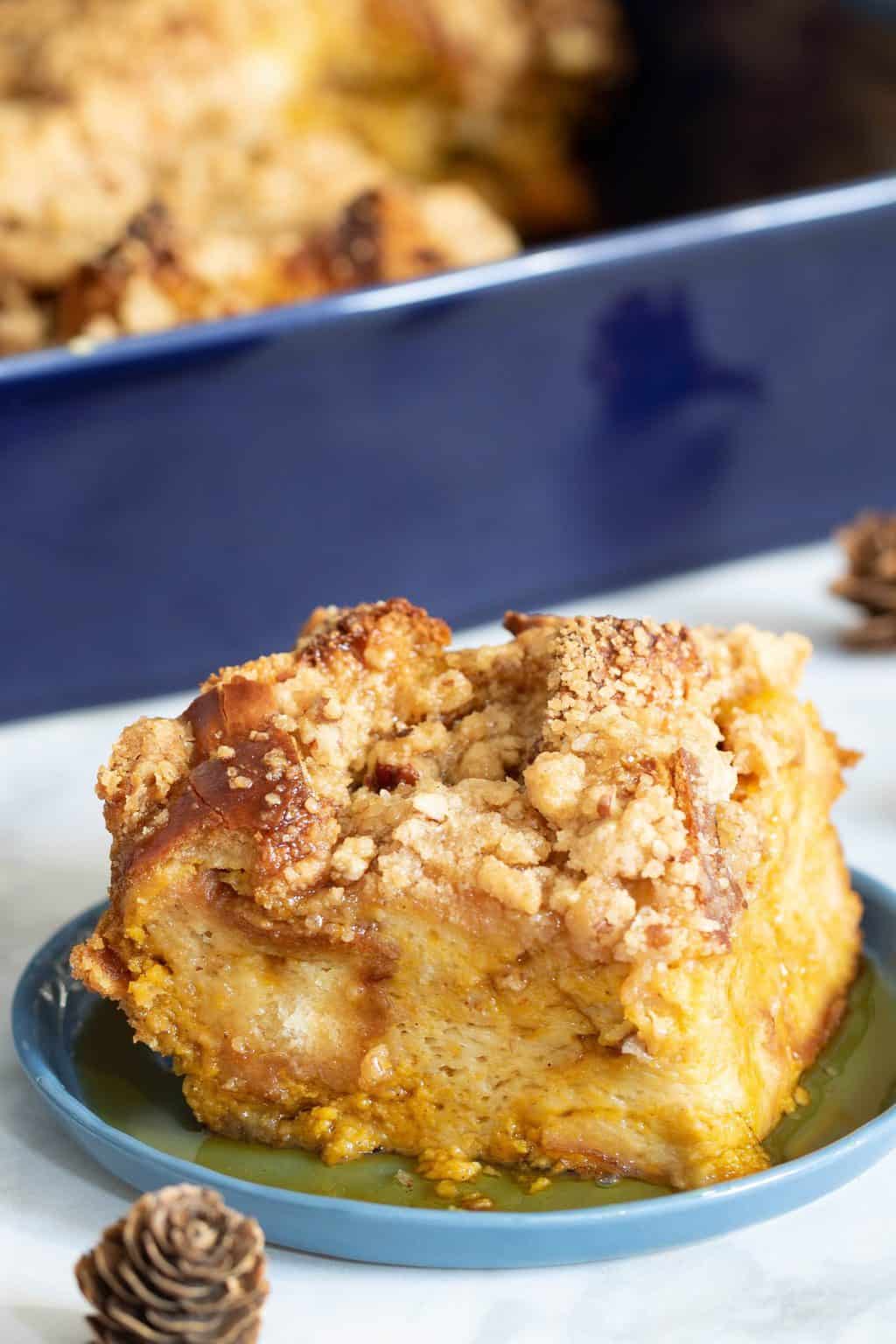 #11: DELICIOUS HOMEMADE PUMPKIN SPICE CINNAMON ROLLS
If you're a lover of Fall spices and sweet flavors, then these Delicious Homemade Pumpkin Spice Cinnamon Rolls are the best thing you'll ever taste–seriously! Big, fluffy, tender, brioche-thick and smothered in a rich, but light pumpkin spice cream cheese glaze, these cinnamon rolls are sure to be a winner for any sweet tooth. Overnight option available.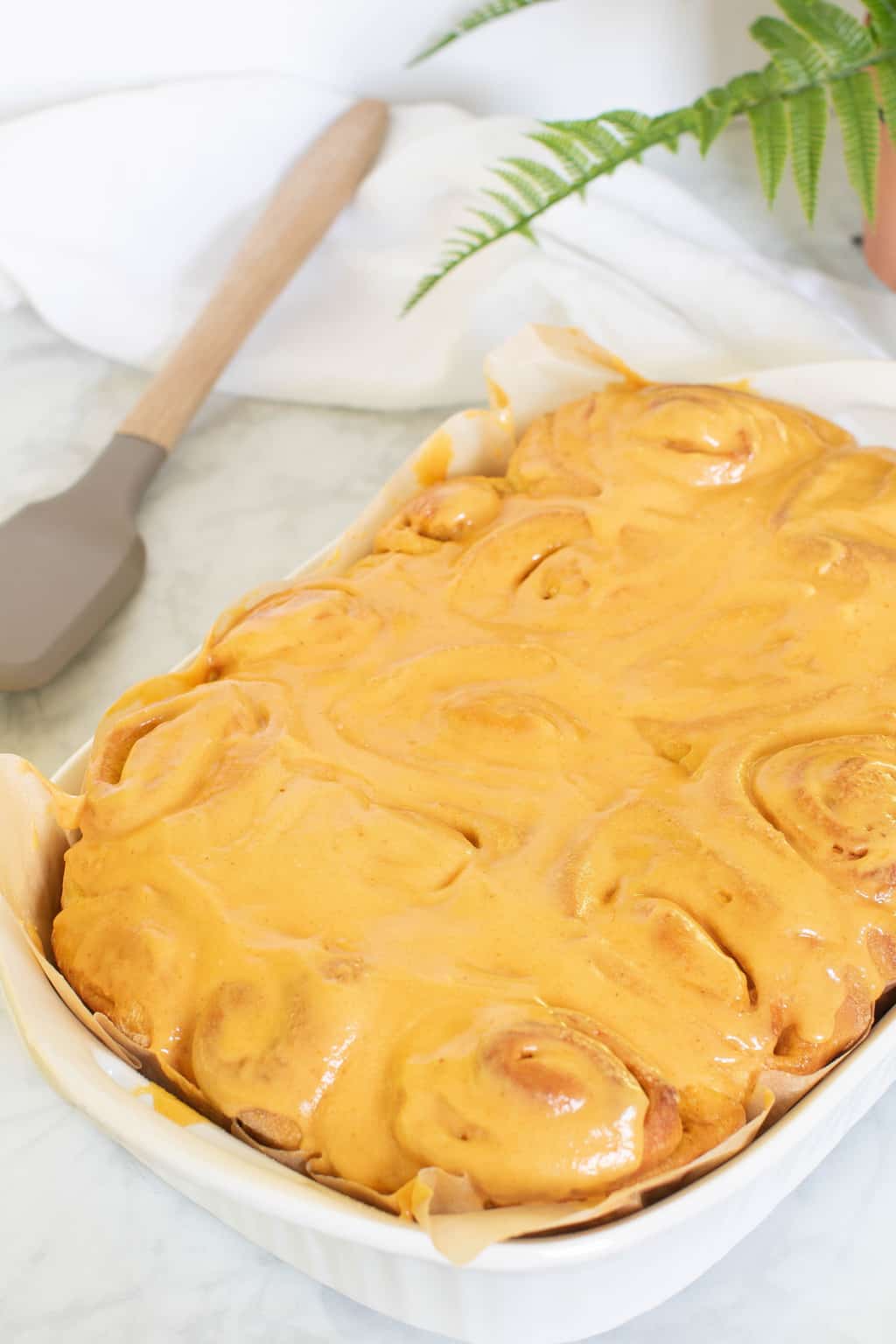 #10: EASY VEGAN PUMPKIN POPPYSEED PANCAKES
These Easy Vegan Pumpkin Poppyseed Pancakes are melt-in-your-mouth pancakes that are super light, fluffy, and jam-packed with Fall spices. The use of pumpkin puree helps to make these pancakes tender and paired with a warm blend of pumpkin spice, this breakfast option is a sure crowd-pleaser. Naturally sweetened and whipped together in only 25 minutes—total.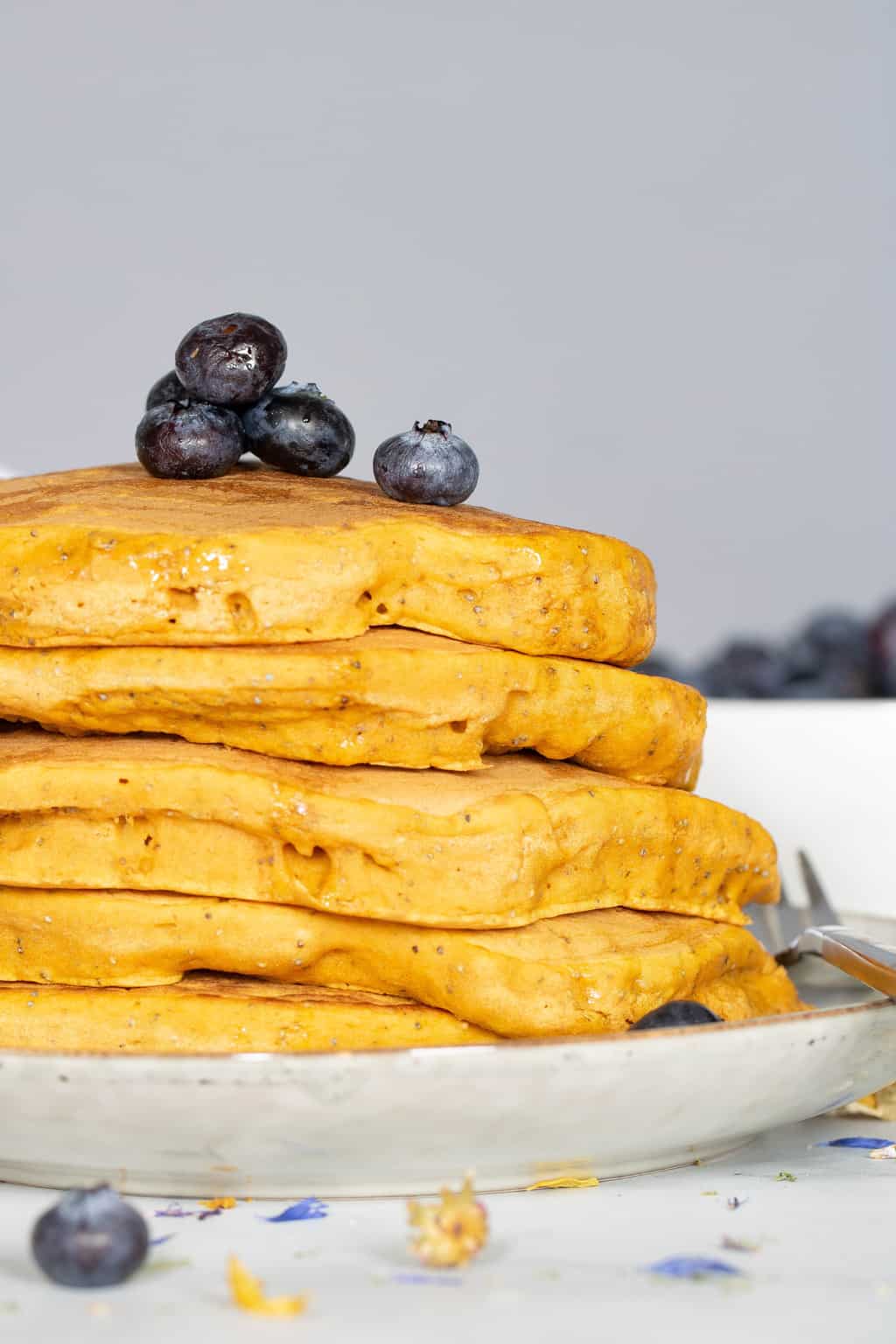 #9: DELICIOUS VEGAN PUMPKIN PIE
When it comes to this Delicious Vegan Pumpkin Pie, things look rather simple on the outside but are so amazingly complex in flavor on the inside. Made with an orange infused, buttery, flaky crust and topped with a creamy pumpkin-spiced filling, this recipe is sure to please the crowd during the Holiday season, one slice at a time. Gluten-free version available.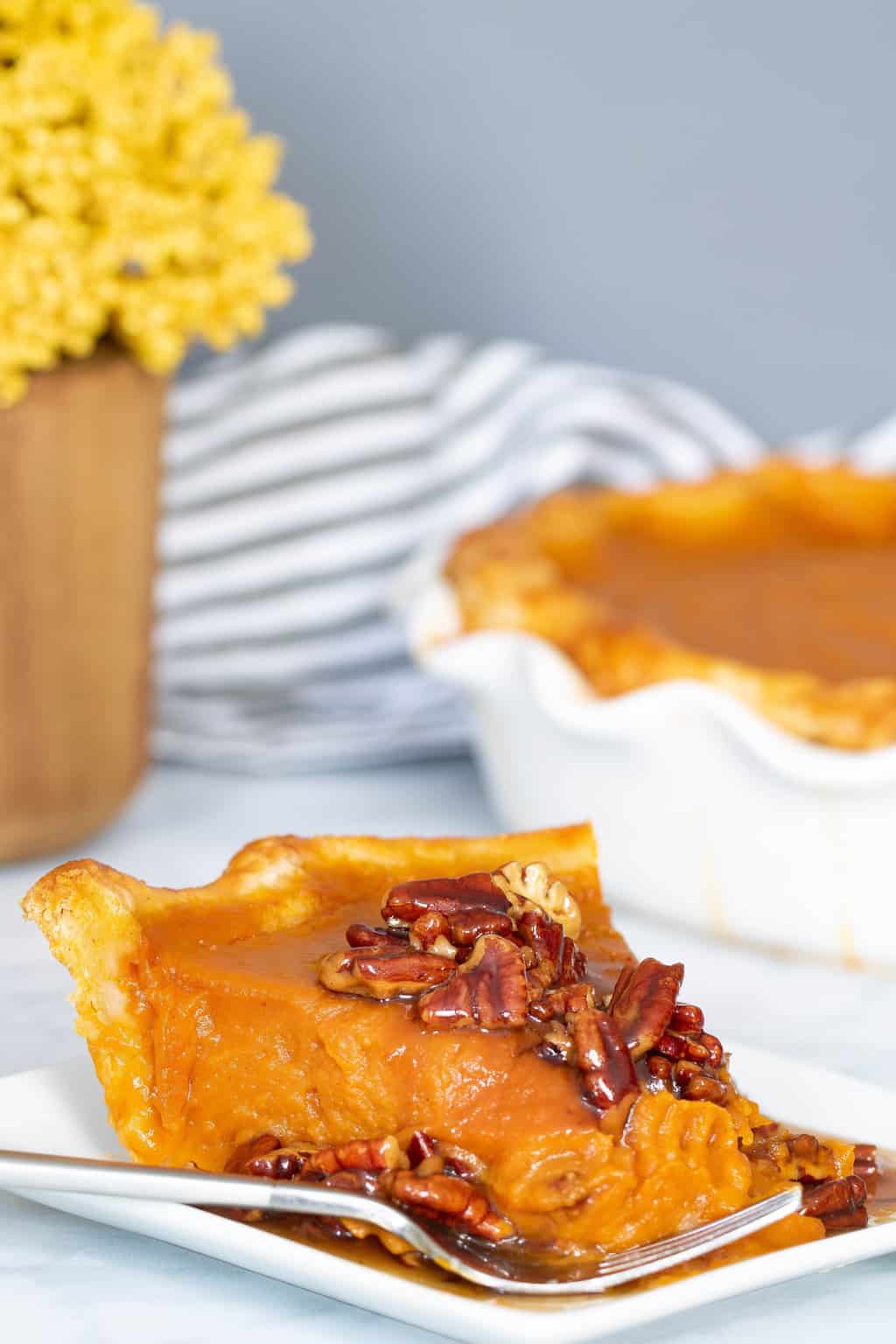 #8: GLUTEN-FREE PUMPKIN S'MORES COOKIES
Gluten-Free Pumpkin S'Mores Cookies—-the epitome of Fall + Comfort in every single bite. These cookies are incredibly soft and chewy! Made with gluten-free ingredients, these cookies are easy, thick, perfectly bite-size and bursting with pumpkin, spice, + S'Mores flavors (Marshmallows + Chocolate), which work so amazing together! This is the perfect sweet indulge for the entire family during the Fall/Winter seasons.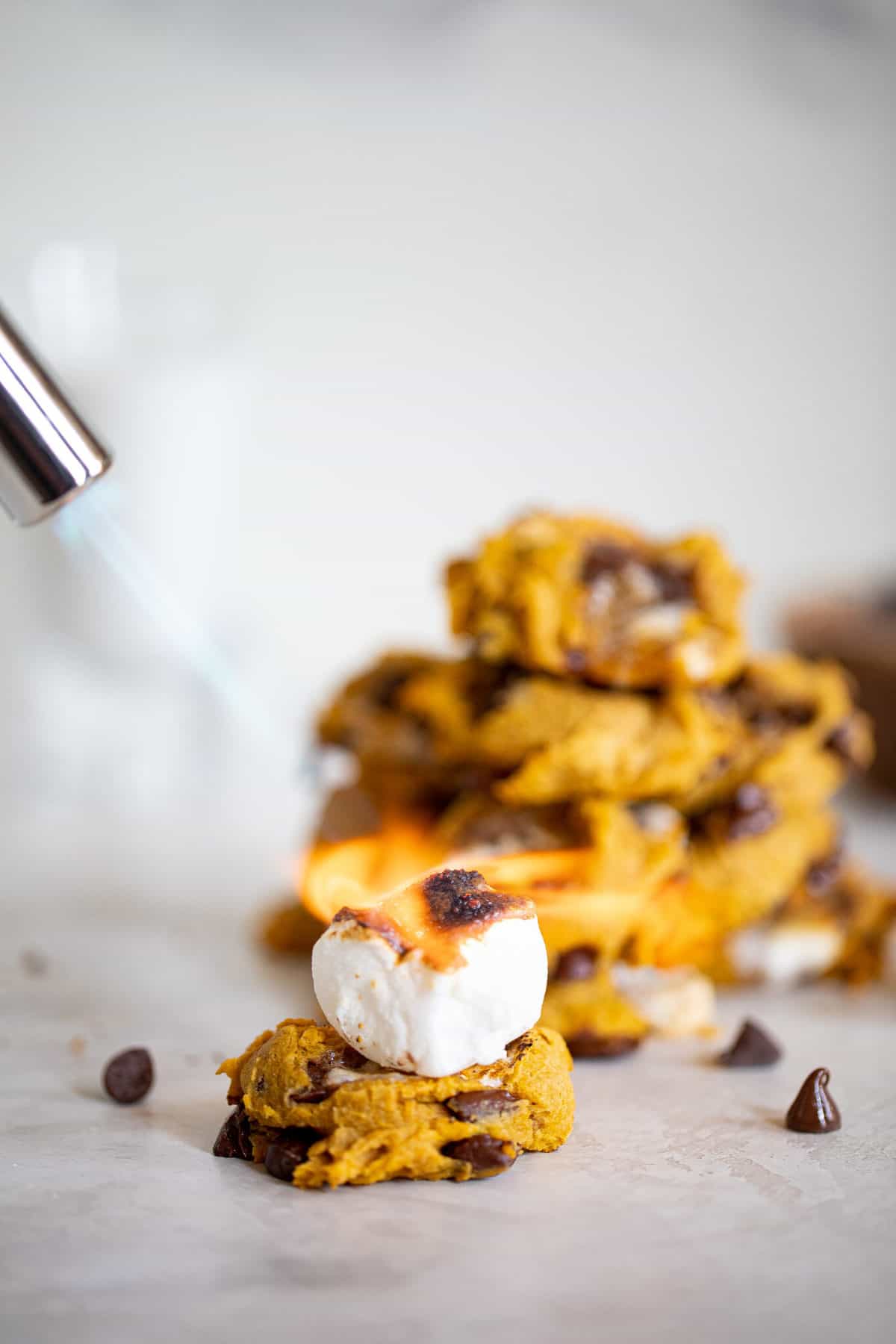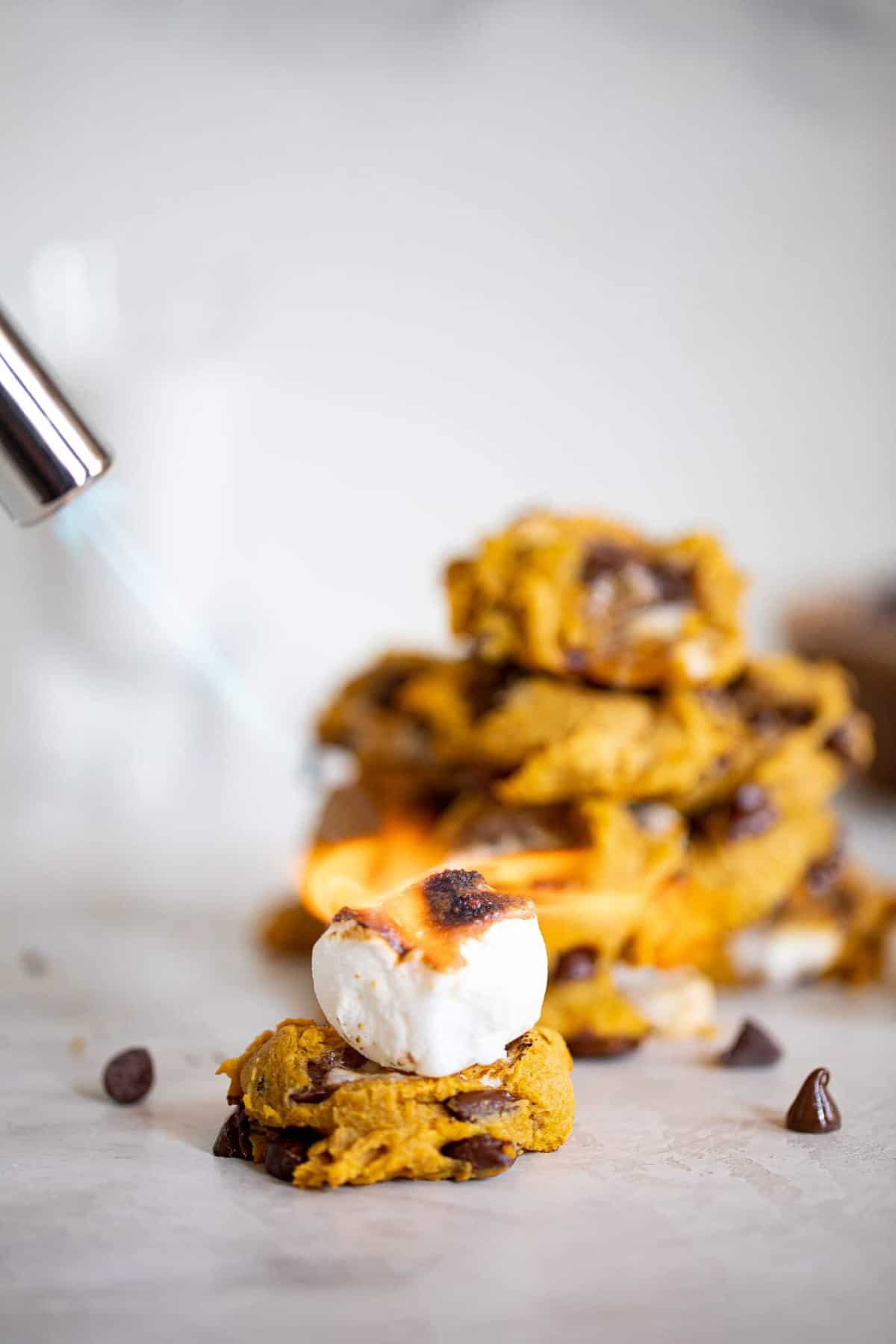 #7: EASY PUMPKIN CHAI CUPCAKES
These Easy Pumpkin Chai Cupcakes are a delicious flavor battle between two classic flavors—-pumpkin + chai. Together, however, they are even more PERFECT! Made with a soft, fluffy, + moist vegan base, these cupcakes are filled with bold pumpkin flavor and warm spices in every bite. Paired with a fluffy chai buttercream, these cupcake are the epitome of comfort during the cooler months ahead. Completely oil-free. Gluten-Free option available.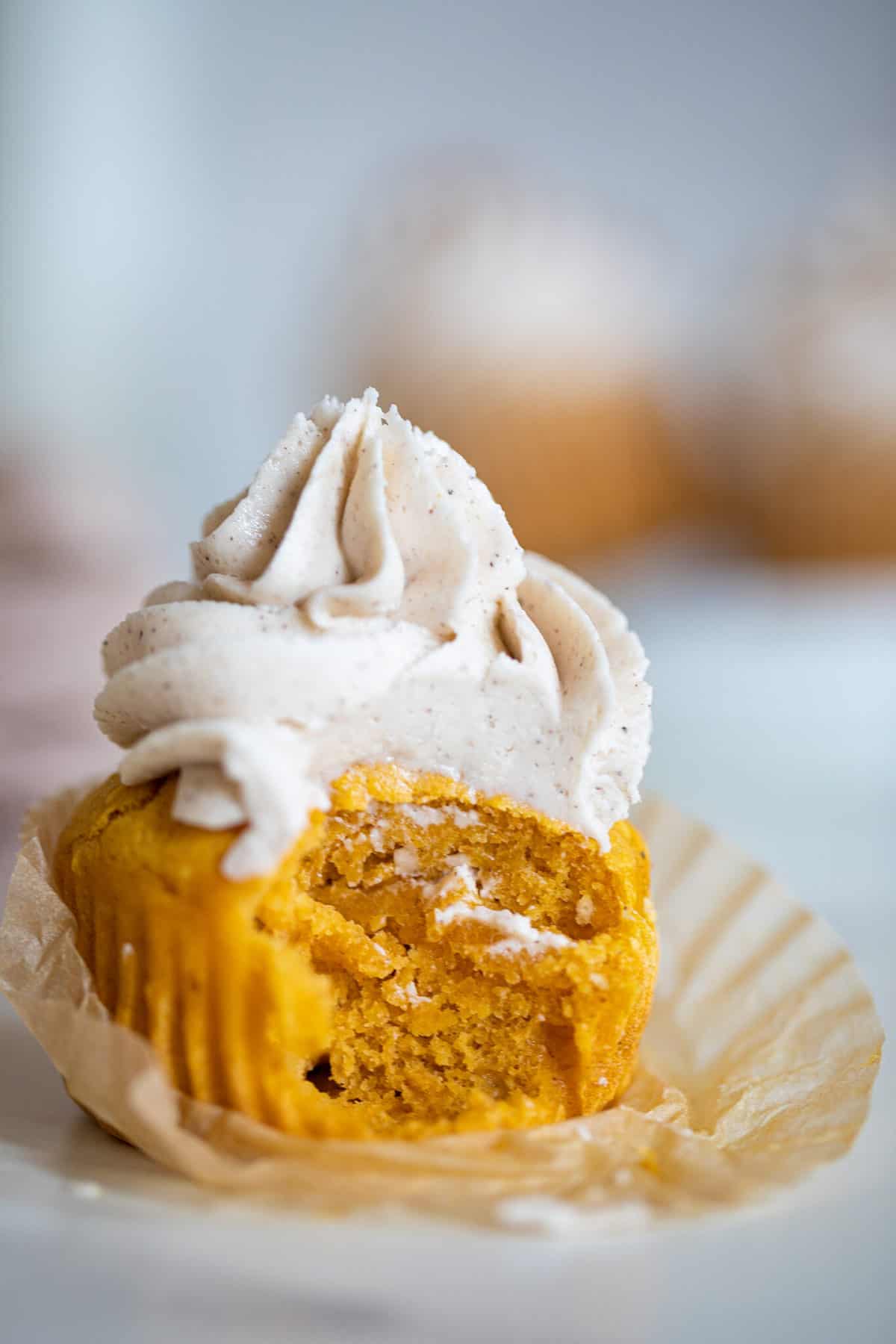 #6: THE BEST VEGAN PUMPKIN SPICE WAFFLES
These Vegan Pumpkin Spice Waffles are THE BEST! They come fluffy, thick, airy, and is jam-packed with delicious Fall season warmth—–think pumpkin + pumpkin spices. Super easy to make, under 30 minutes in total cooking time, and naturally sweetened and vegan. The perfect breakfast or brunch addition for the entire family. Gluten-Free option available.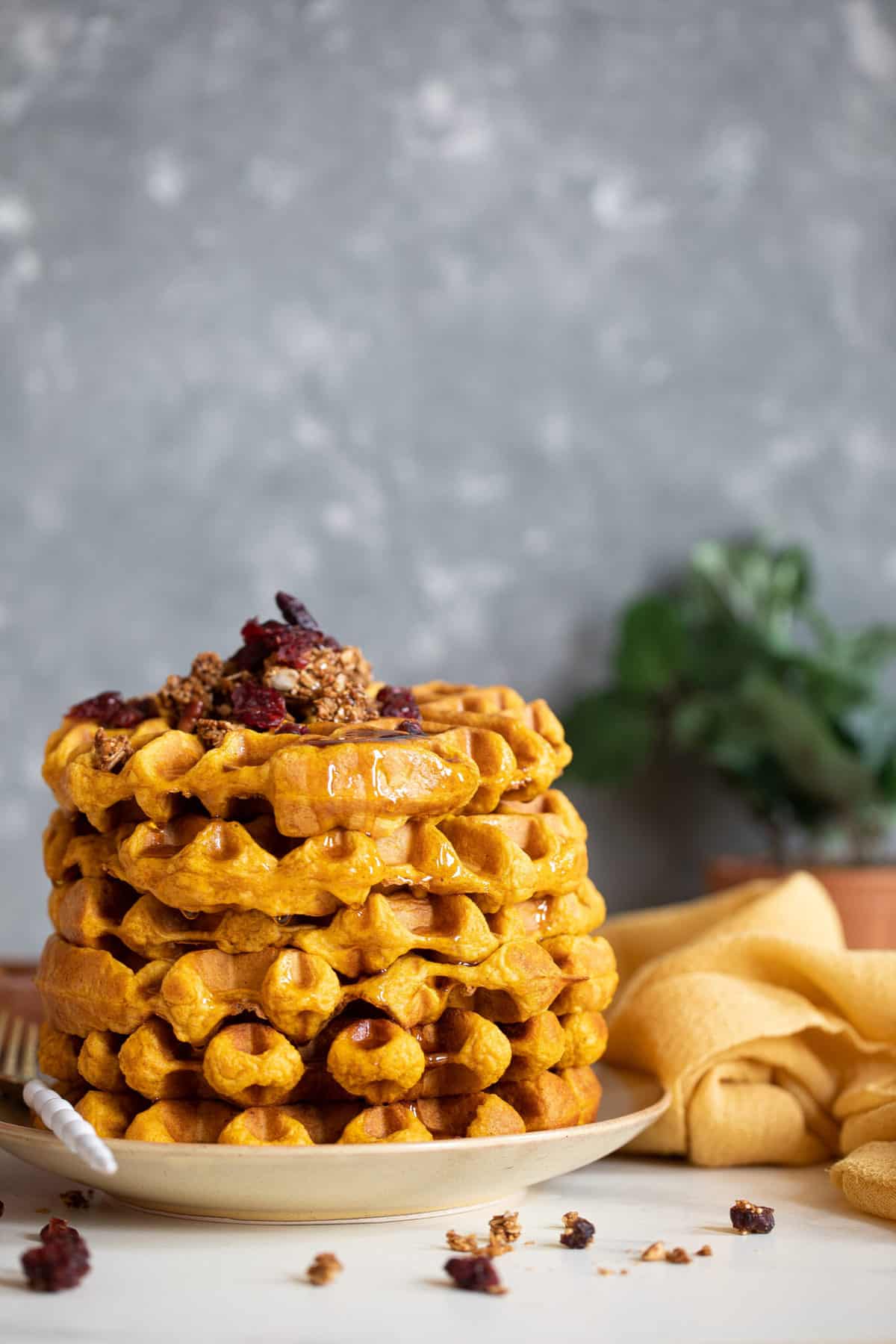 #5: BEST VEGAN PUMPKIN CINNAMON ROLLS
These Vegan Pumpkin Cinnamon Rolls most certainly live up to being the best. They are moist, soft, thick, sweet, and surely does just melt in your mouth. Not being your typical Cinnamon Roll, this recipe is topped with a mouth-watering Maple Glaze that will leave you wanting more. Definitely not your average vegan sweet treat, but 100% homemade and filled with pure goodness!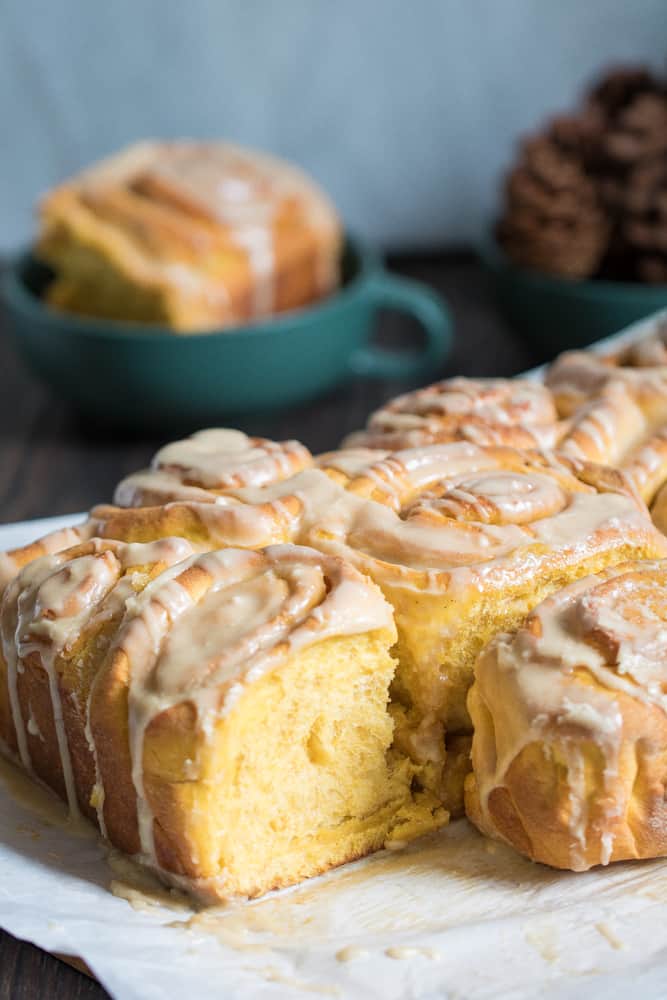 #4: PUMPKIN SPICE OVERNIGHT OATS
Pumpkin Spice Overnight Oats—-Vegan, Gluten-free, and only takes 5 minutes to whip together while you allow the refrigerator do the rest overnight. This recipe boasts of it's creaminess, thickness from the thickly cut oats used, and generous Fall flavors which reminds you of the traditional pumpkin spice latte.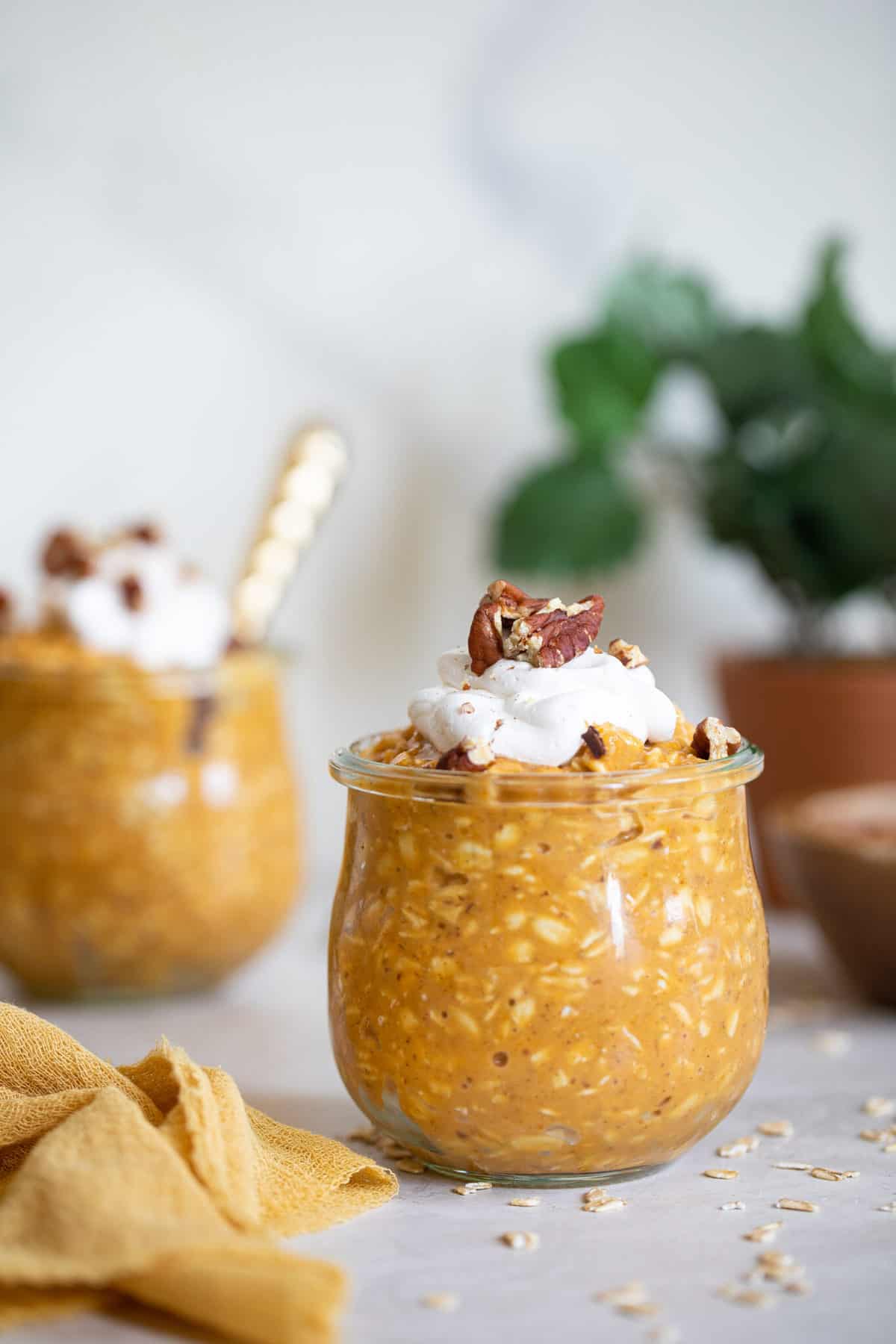 #3: VEGAN PUMPKIN BREAD + MAPLE CHAI FROSTING
This Vegan Pumpkin Bread + Maple Chai Frosting is super moist, fluffy, loaded with warm Fall spices (pumpkin spice + chai), and 100% delicious! It takes less than 10 minutes to whip together and makes for a great healthy alternative for a little sweetness during the Fall season. All vegan ingredients, entirely kid-friendly, and a gluten-free option available.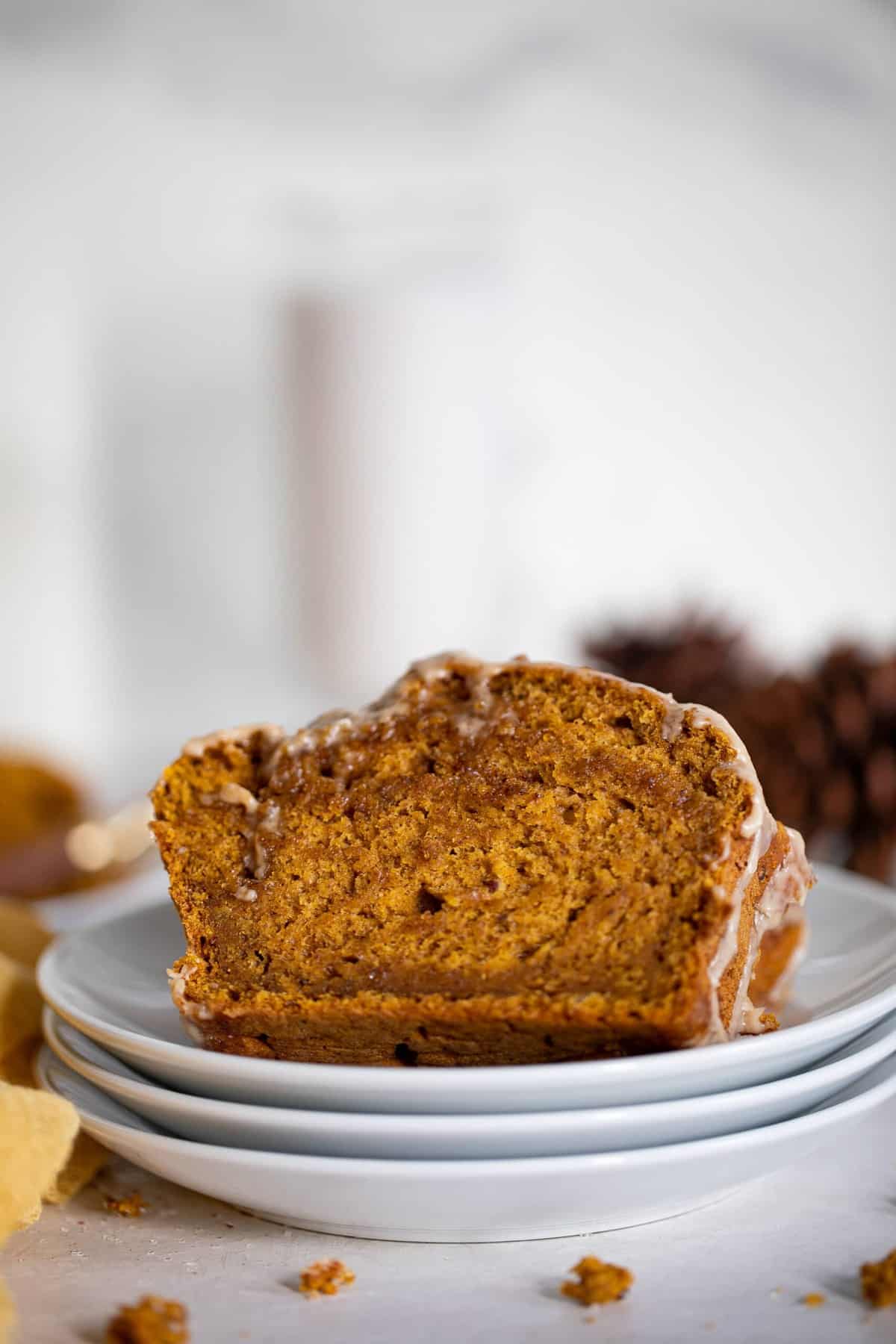 #2: VEGAN PUMPKIN CHAI LATTE
This Vegan Pumpkin Chai Latte is made with only a handful of ingredients and is the perfect warmth + coziness to any day. Literally whipped together in a few short minutes, this homemade latte comes fully dairy-free, vegan, + gluten-free. Enjoy this coffee-free cup of goodness every morning.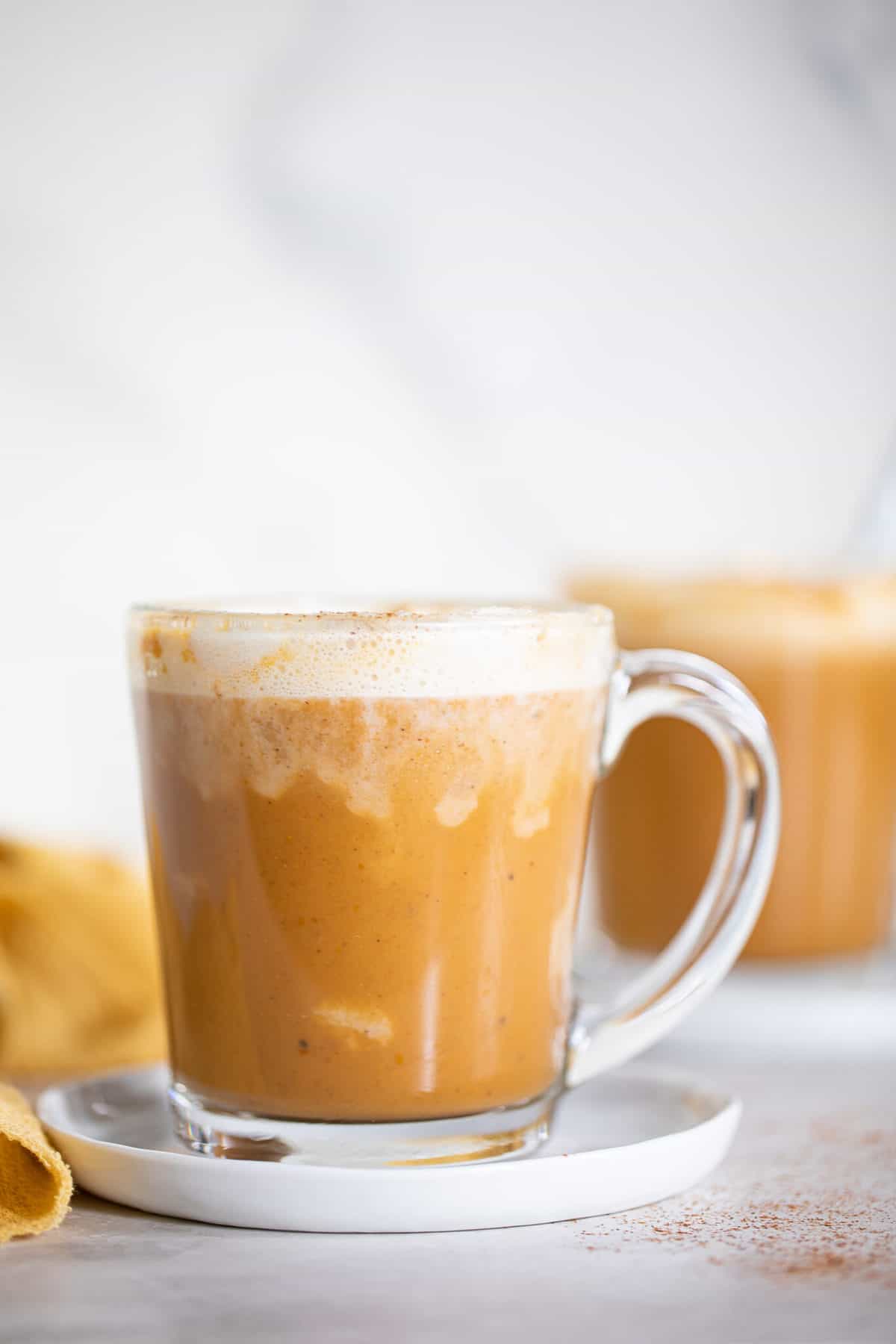 #1: ONE-POT CAJUN PUMPKIN ALFREDO PASTA
This One-Pot Cajun Pumpkin Alfredo Pasta is the perfect way to enjoy a good plate of creamy pasta much like the classic Alfredo version, but without the dairy and cheese (all Vegan), completely loaded with pumpkin flavor married with cajun seasonings, and of course with the amazing texture of Pappardelle noddles. This recipe is easy to make, satisfying, and is sure to be your family's next staple Fall-inspired comfort food.
18 Delicious Pumpkin Recipes to Try this Fall.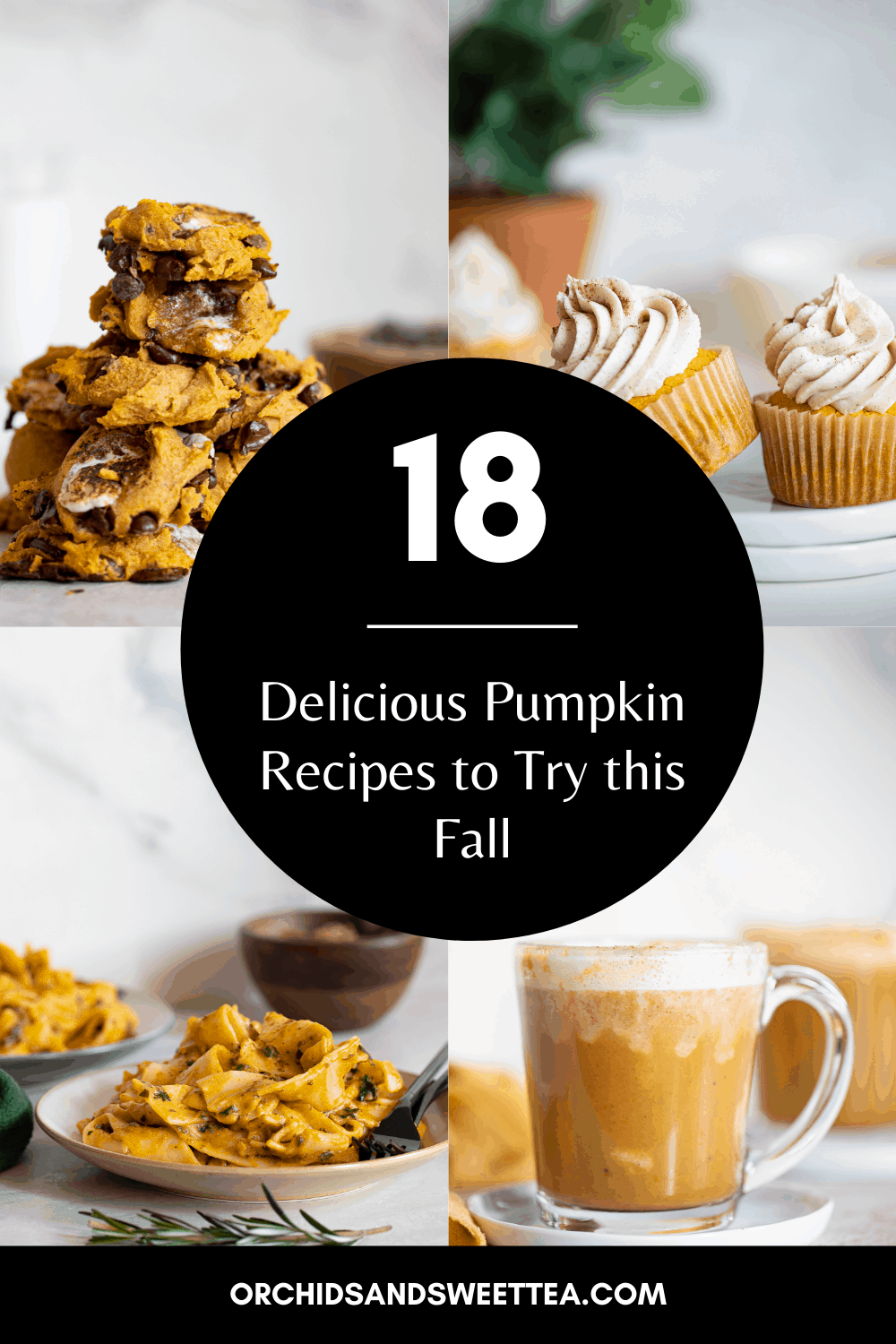 Which are your faves? Pumpkin over everything!!!